How to cook whole wheat crackers/communion bread
Cook Whole Wheat Crackers/communion Bread
118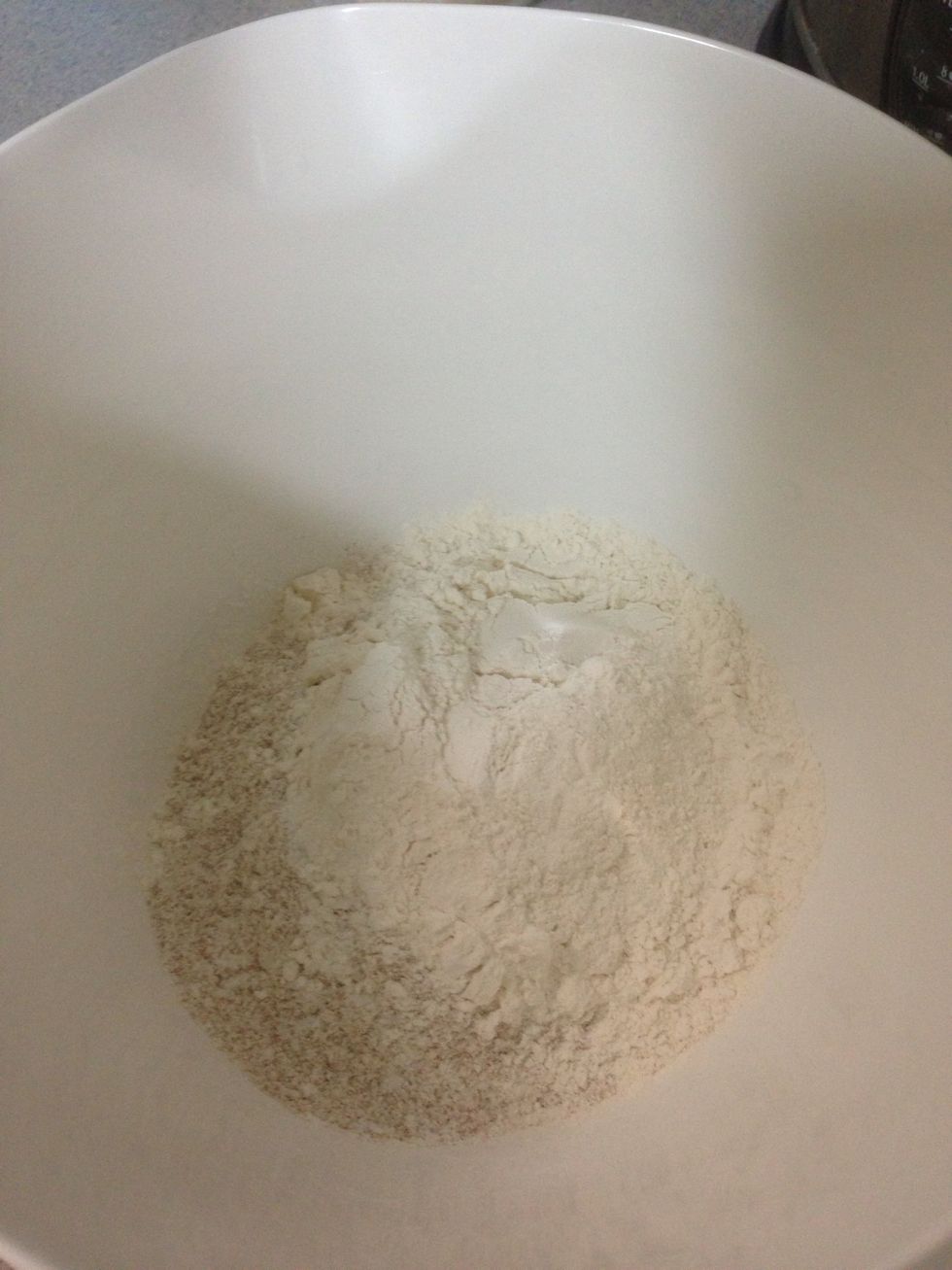 Blend all dry ingredients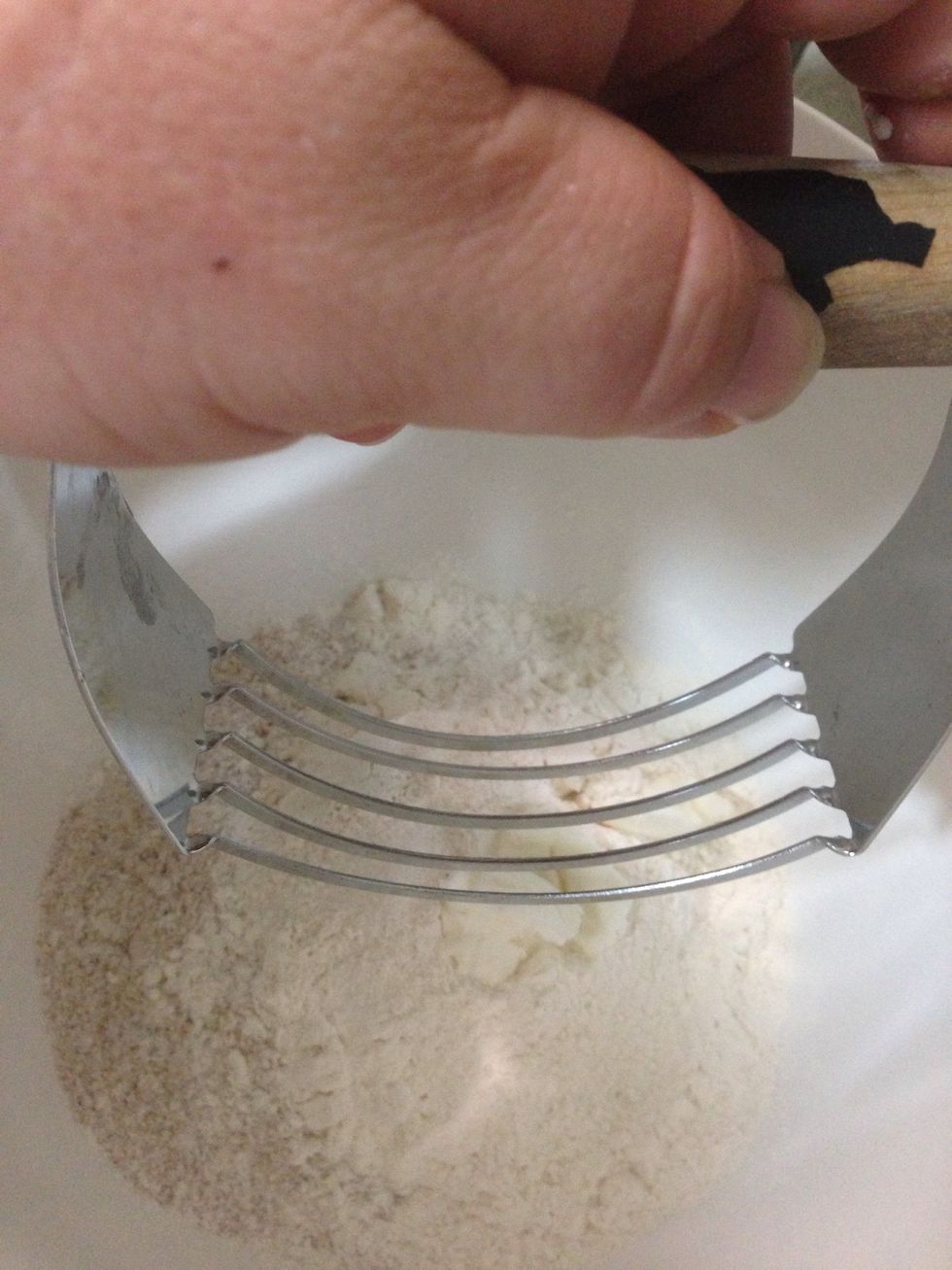 Cut or stir in oil, shortening, or butter. Any fat source will do shortening or butter will make bread crispier.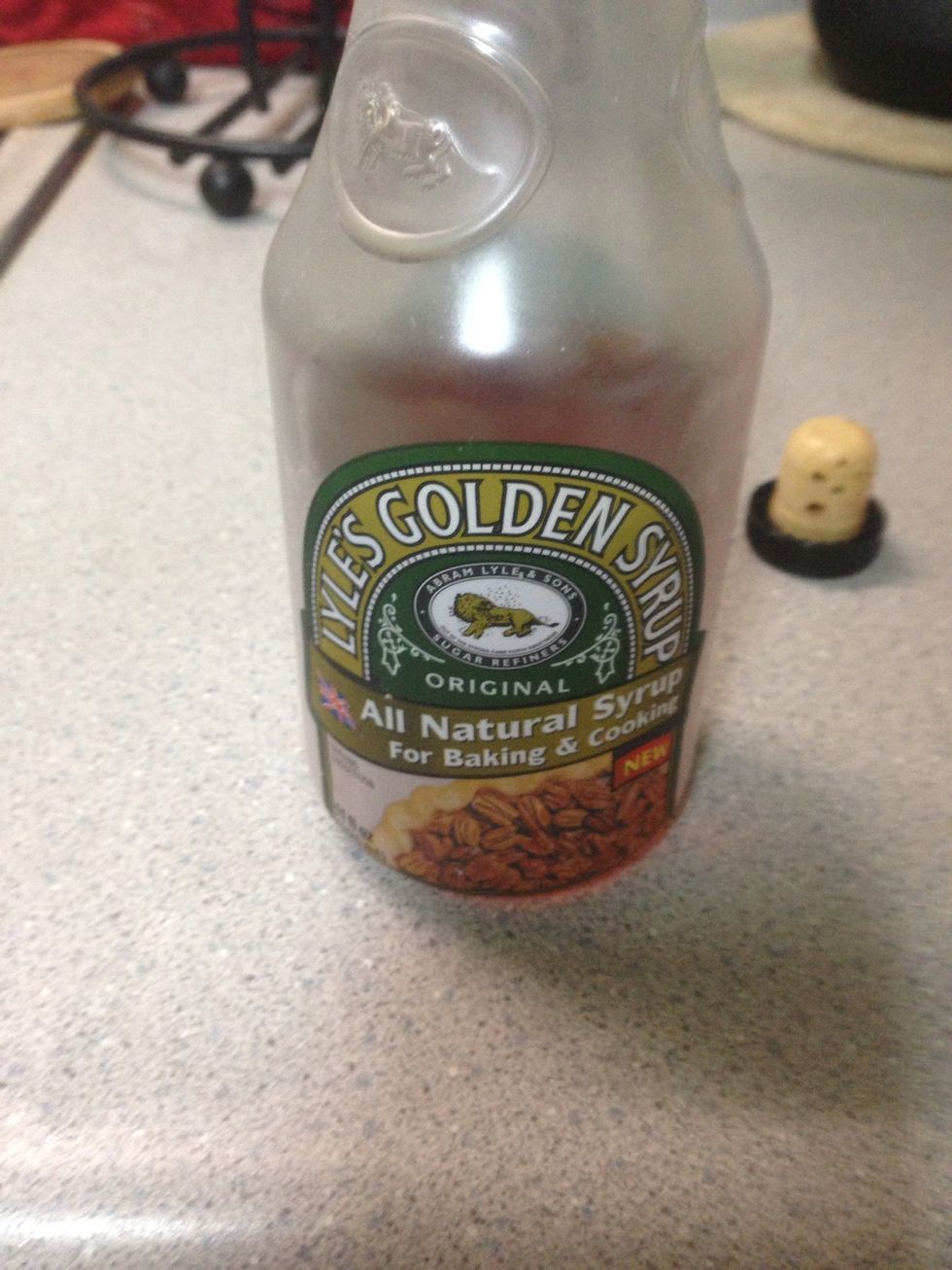 Add sweetener, I used English Golden Syrup today because I was out of honey. Blend together well with fat and dry ingredients it should look like lumpy flour once mixed.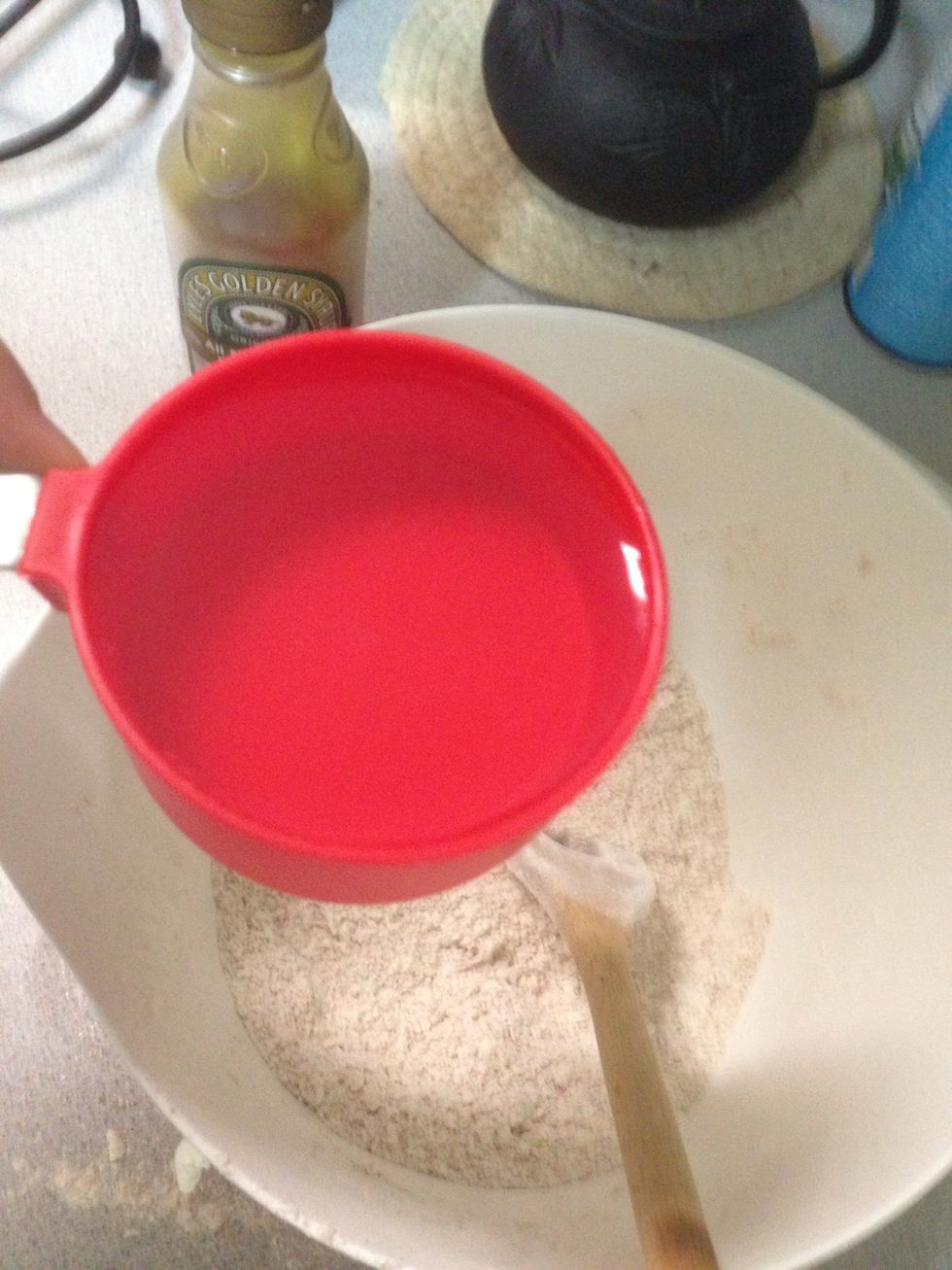 Slowly as water while stirring into mix until fully incorporated. Then kneed with hands to bring together into a dough.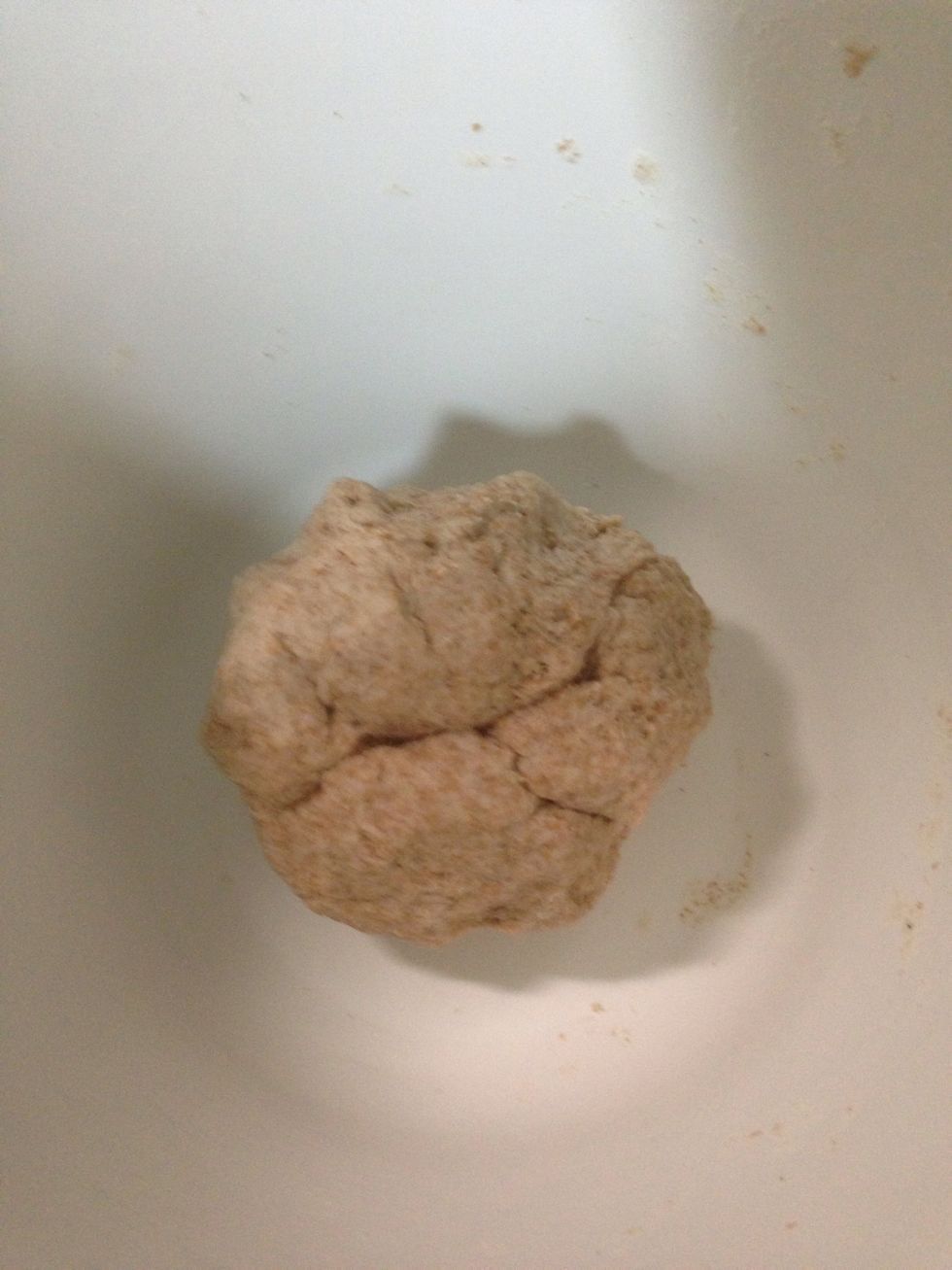 Kneed dough ball several times until u feel it becoming elastic.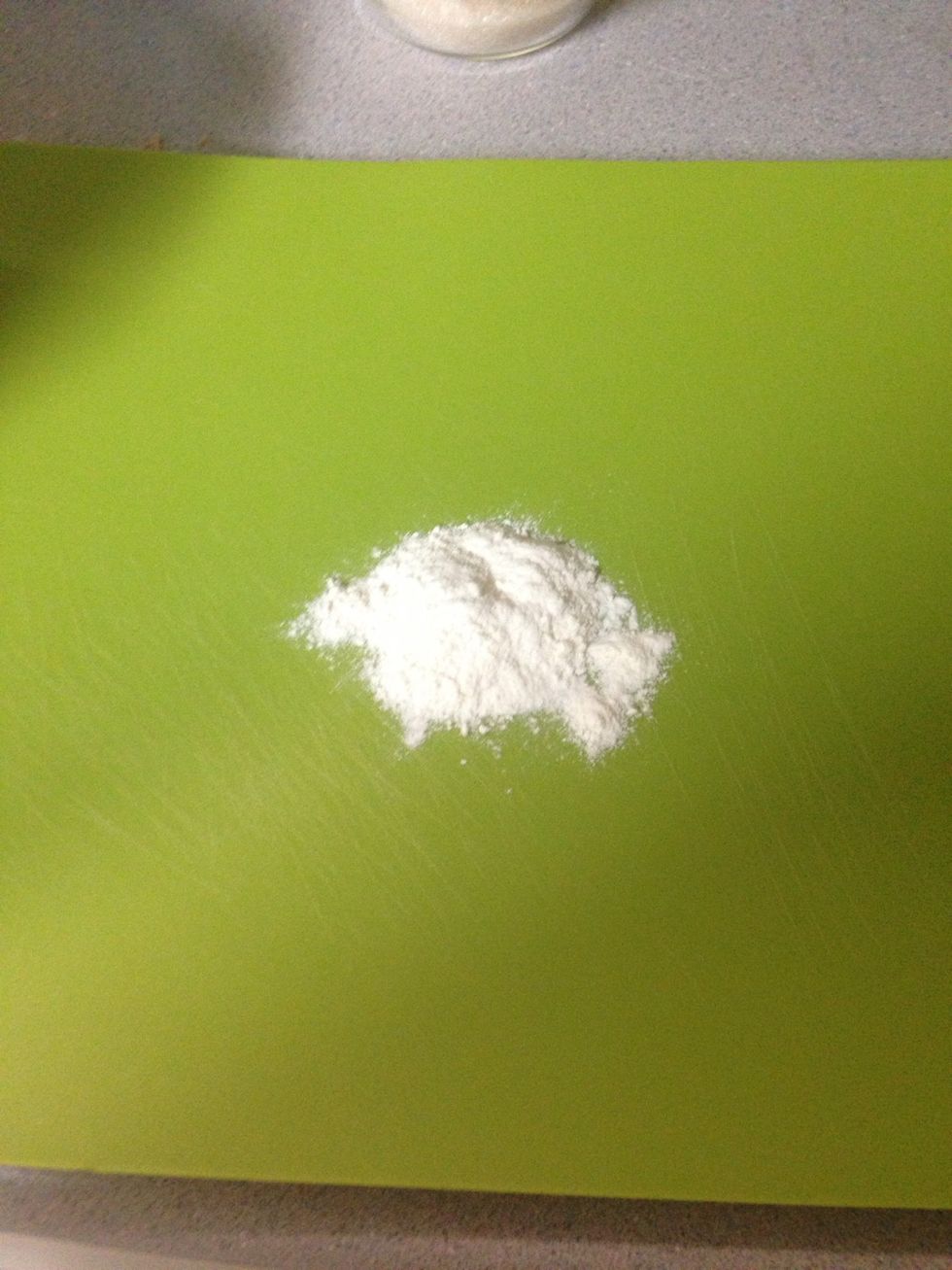 Flour a surface for rolling
Fashion dough into a long roll and then divide in half and half and half again until u have 8 pieces.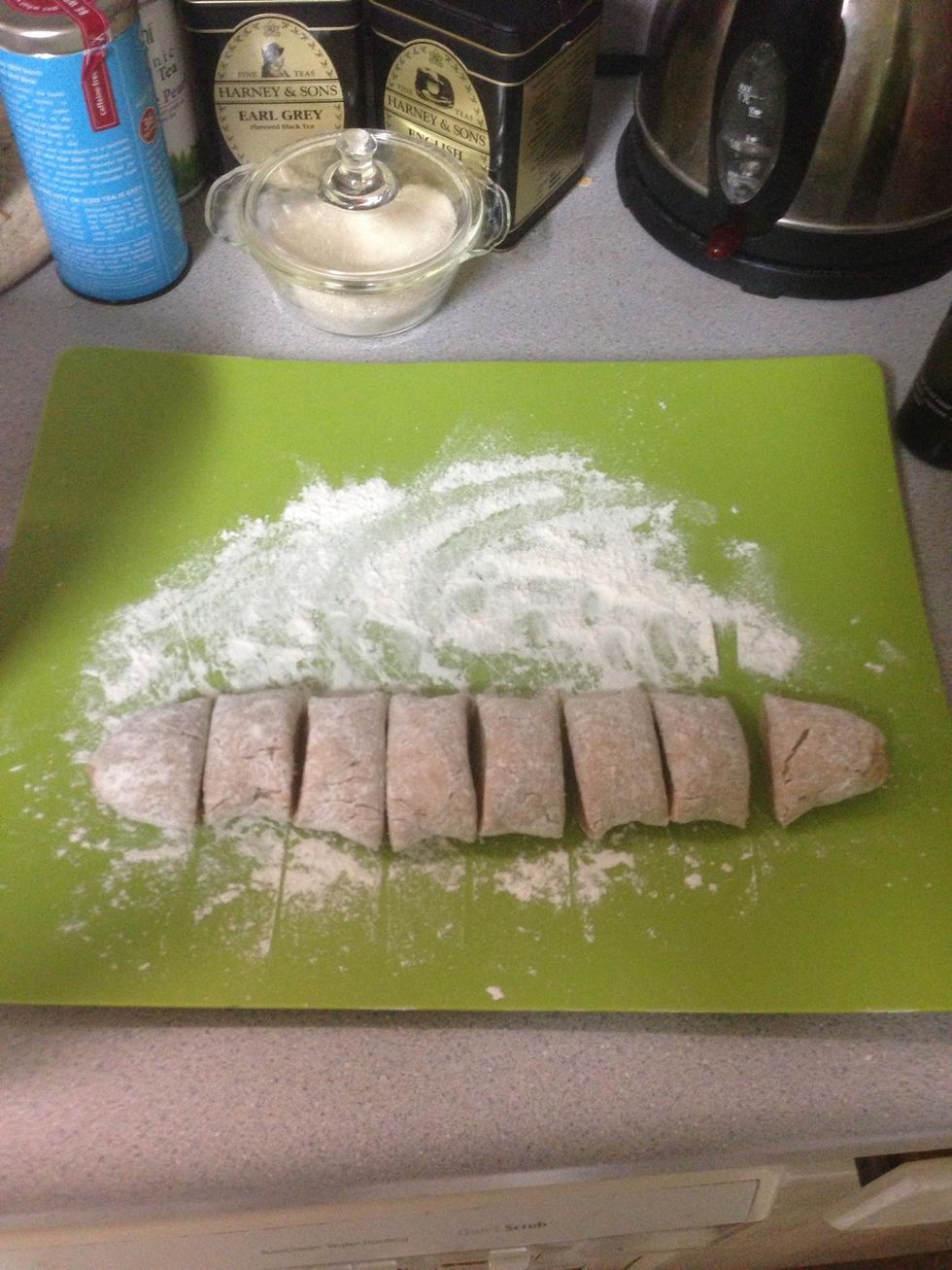 Pieces of dough after dividing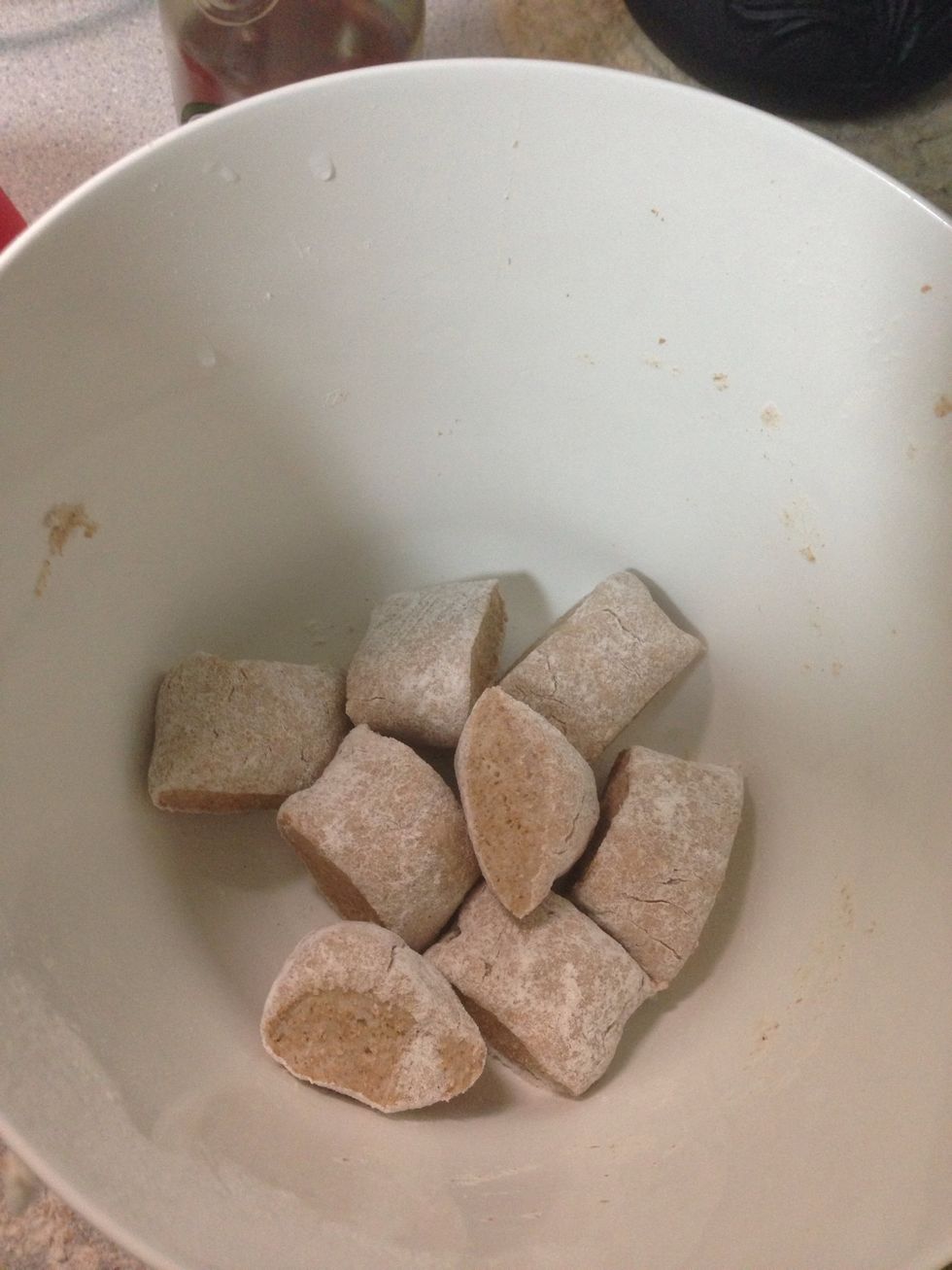 Place mini balls aside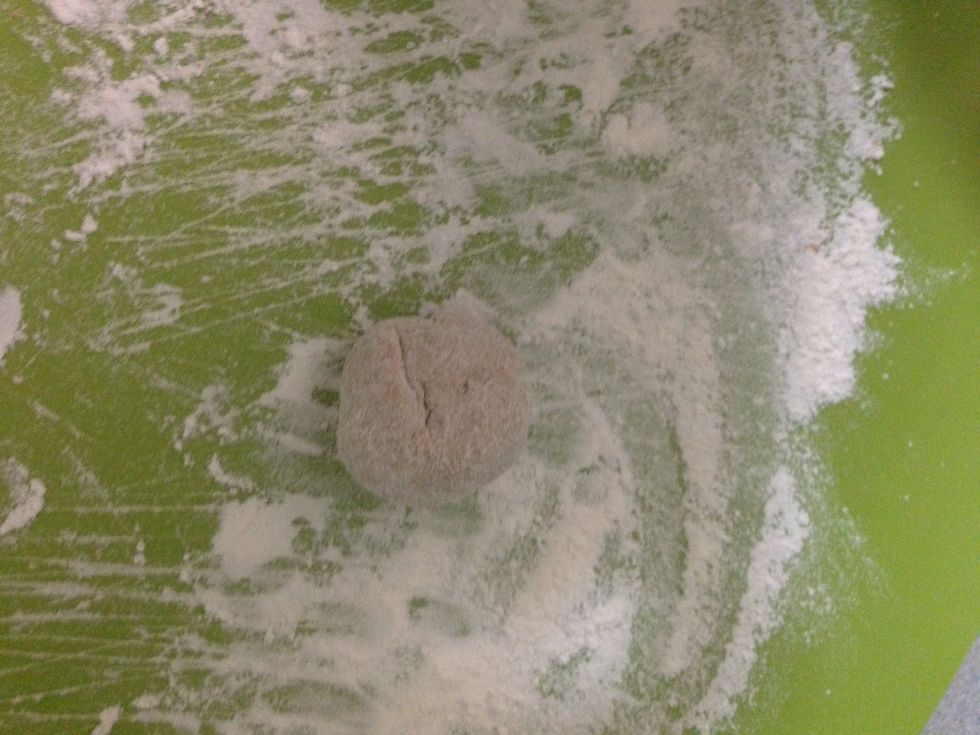 Roll each piece I to a ball and flatten with your hand to begin shaping cracker.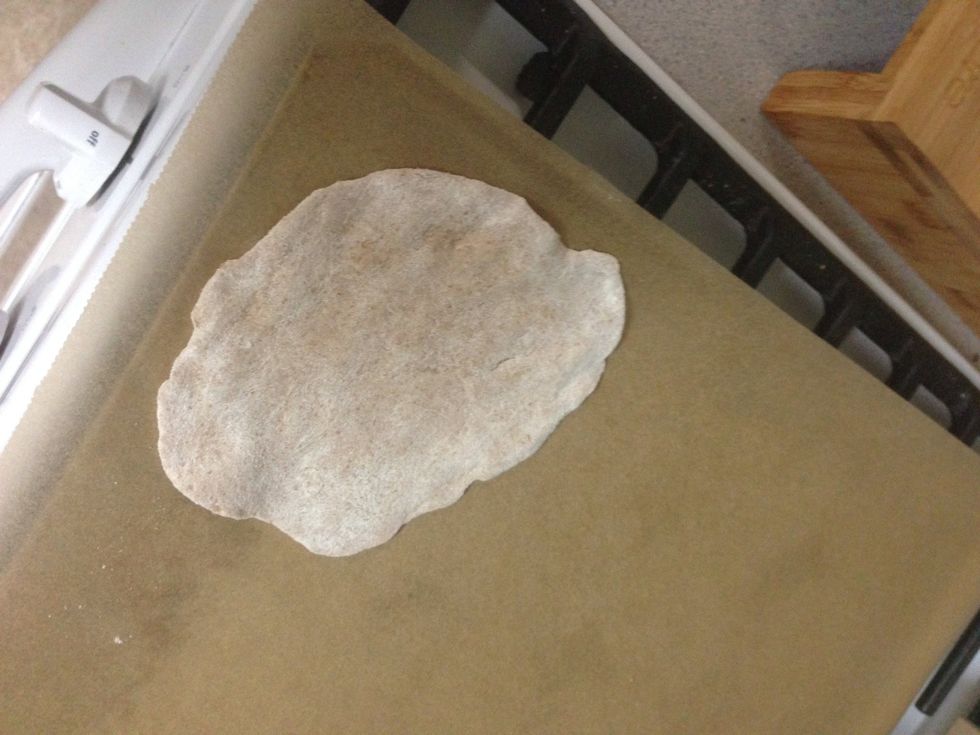 Either by hand or with rolling pin roll out very thin about the thickness of construction paper.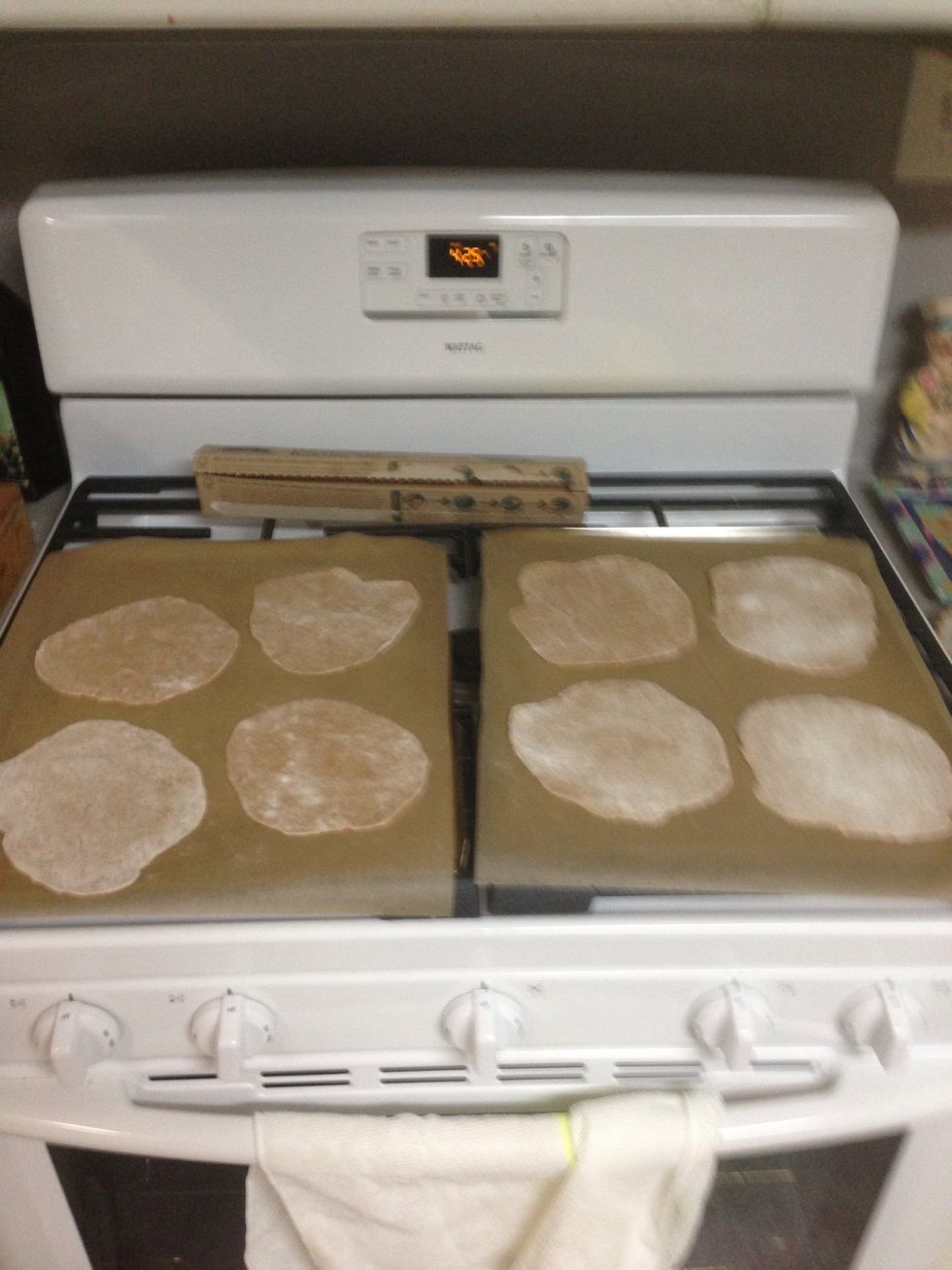 Each piece needs to be placed on parchment paper lined cookie sheet and perforated with a fork completely to prevent bubbles.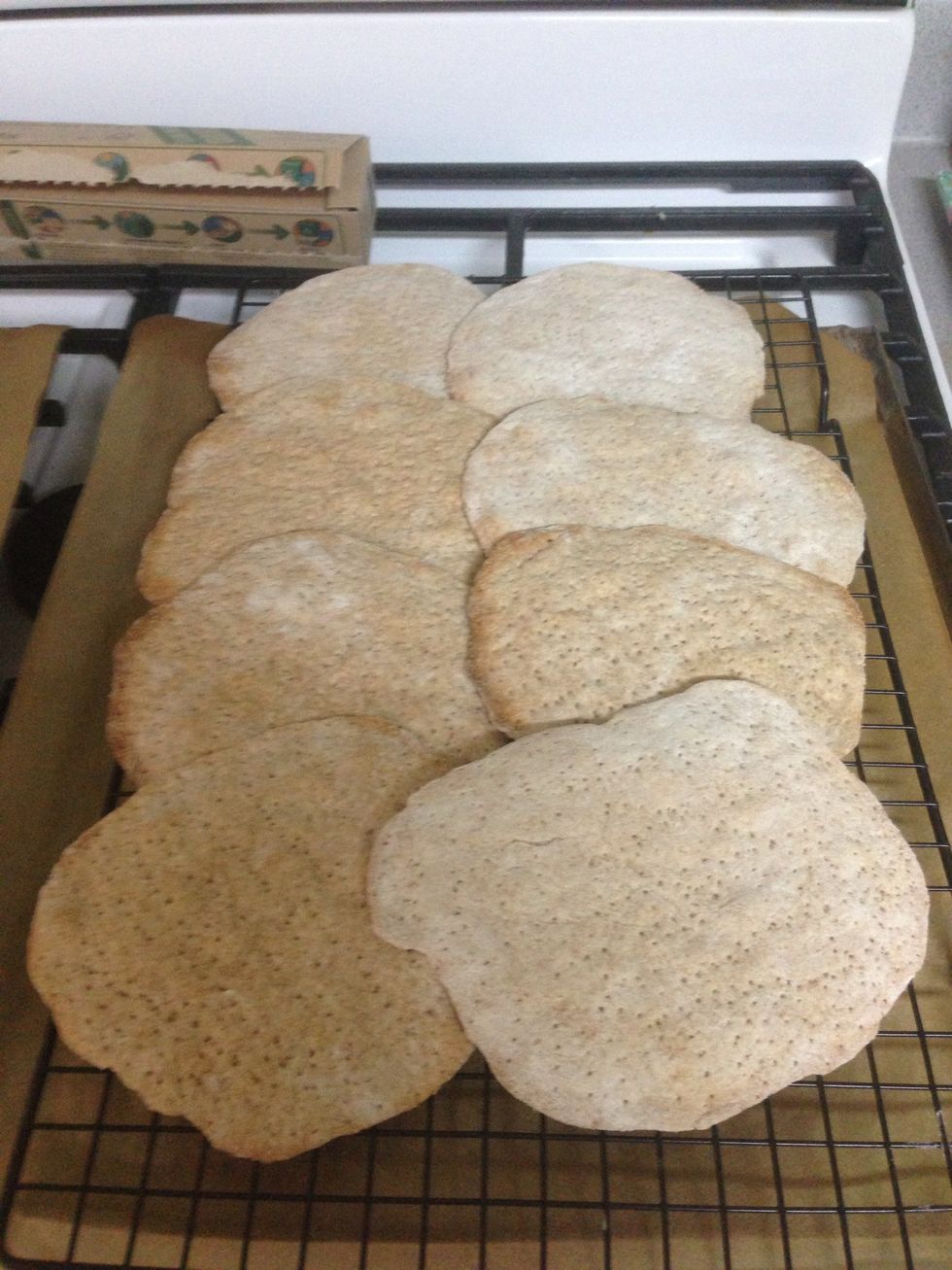 Bake in pre-heated 425 degree oven for 12-18 min or until the edges begin to slightly brown. Then let cool completely on a rack or even leave out for about an hour.
Finished stack if 8 large crackers/communion bread. Enough to give communion to about 125 people
1 cup whole wheat flour
1/2 cup All Purpose Flour
Dash salt
1 tablespoons oil (I use blood orange infused)
1 tablespoons Honey or other sweetener
1/2 cup water