A type of dumpling I learned how to cook it when I was young. Wontons are made by spreading a square wrapper, a dough skin made of flour, egg, water and salt.
6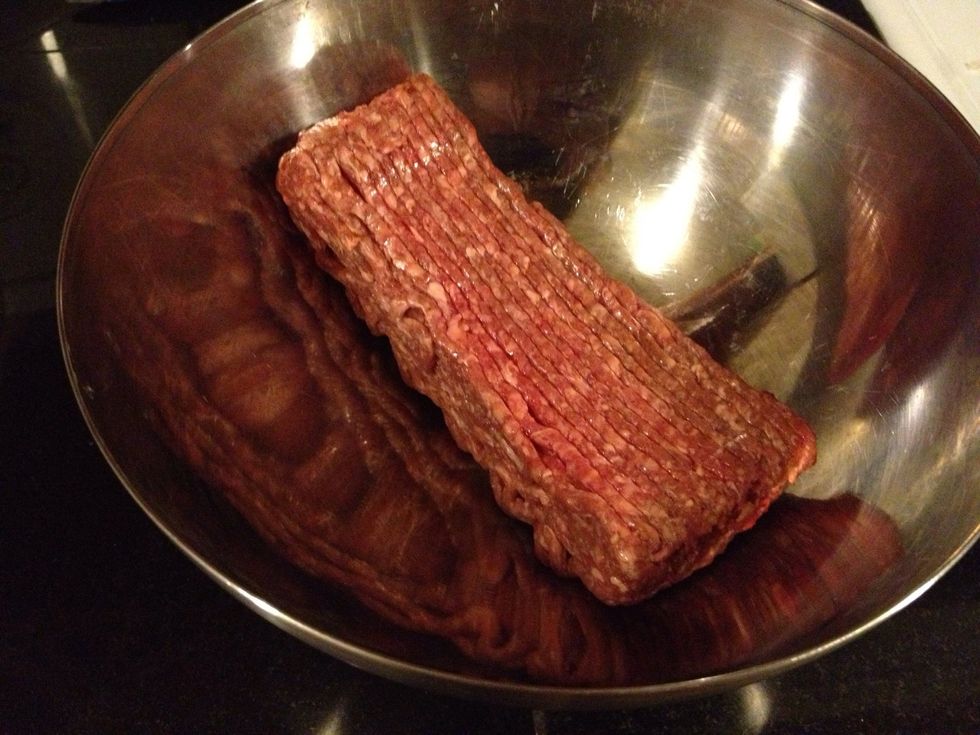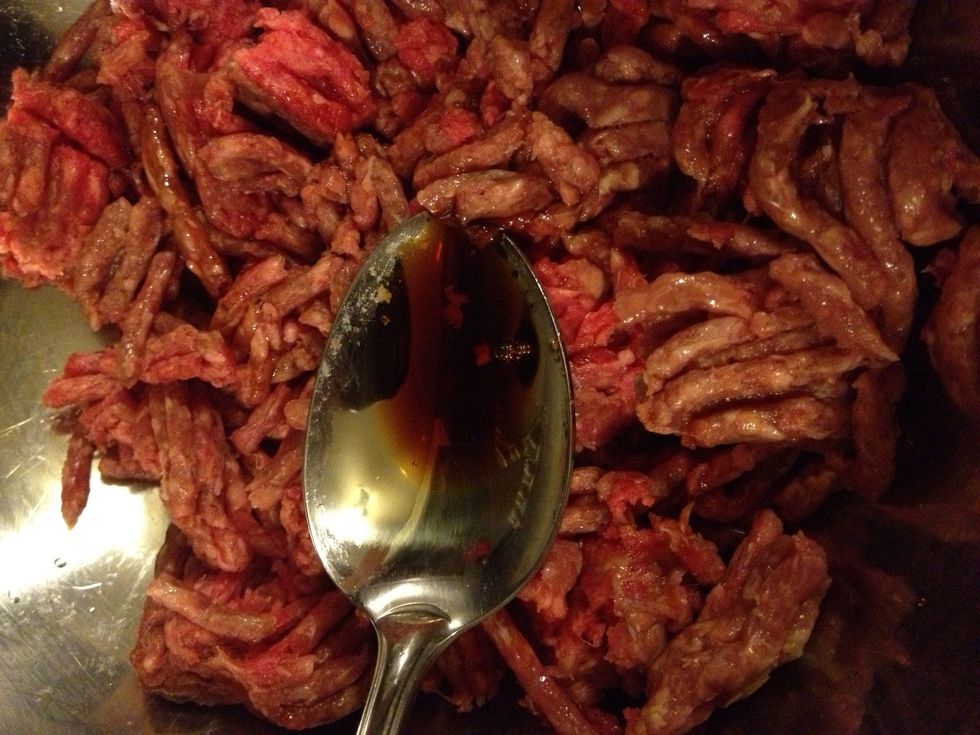 Add 1 spoon of rice wine and 2 spoons of soy sauce for beef mince.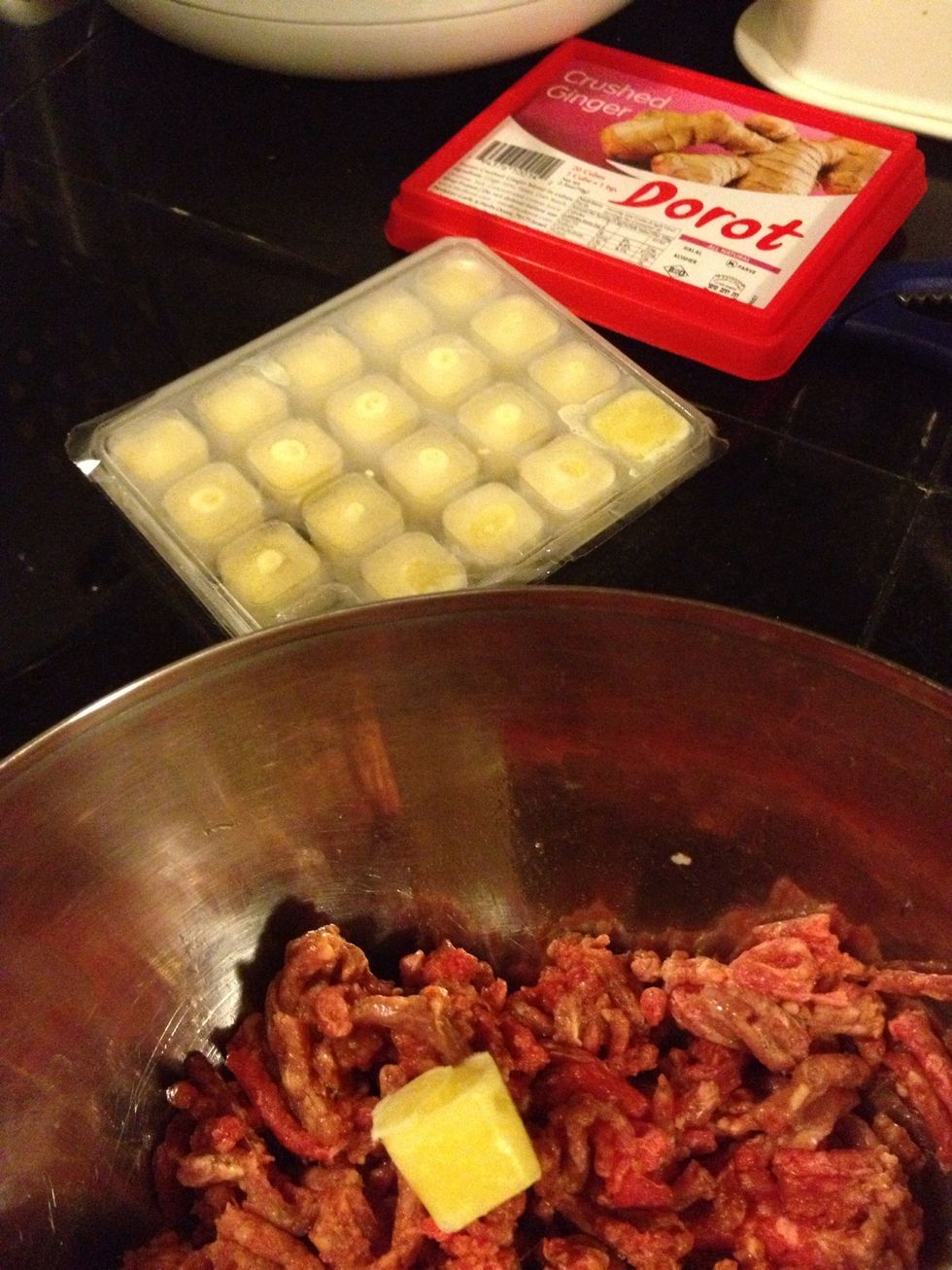 Add 1 frozen crushed ginger.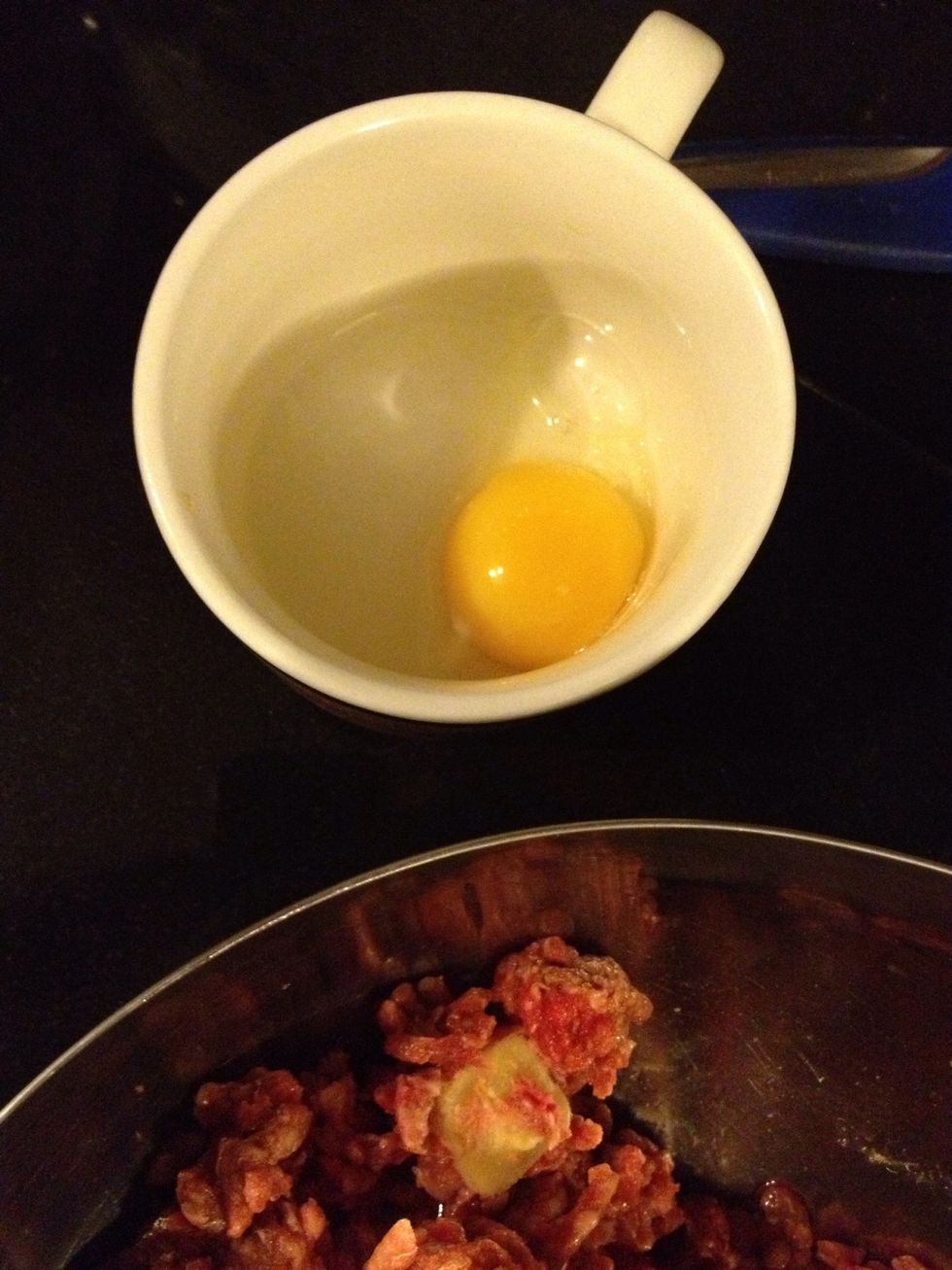 Add egg white only.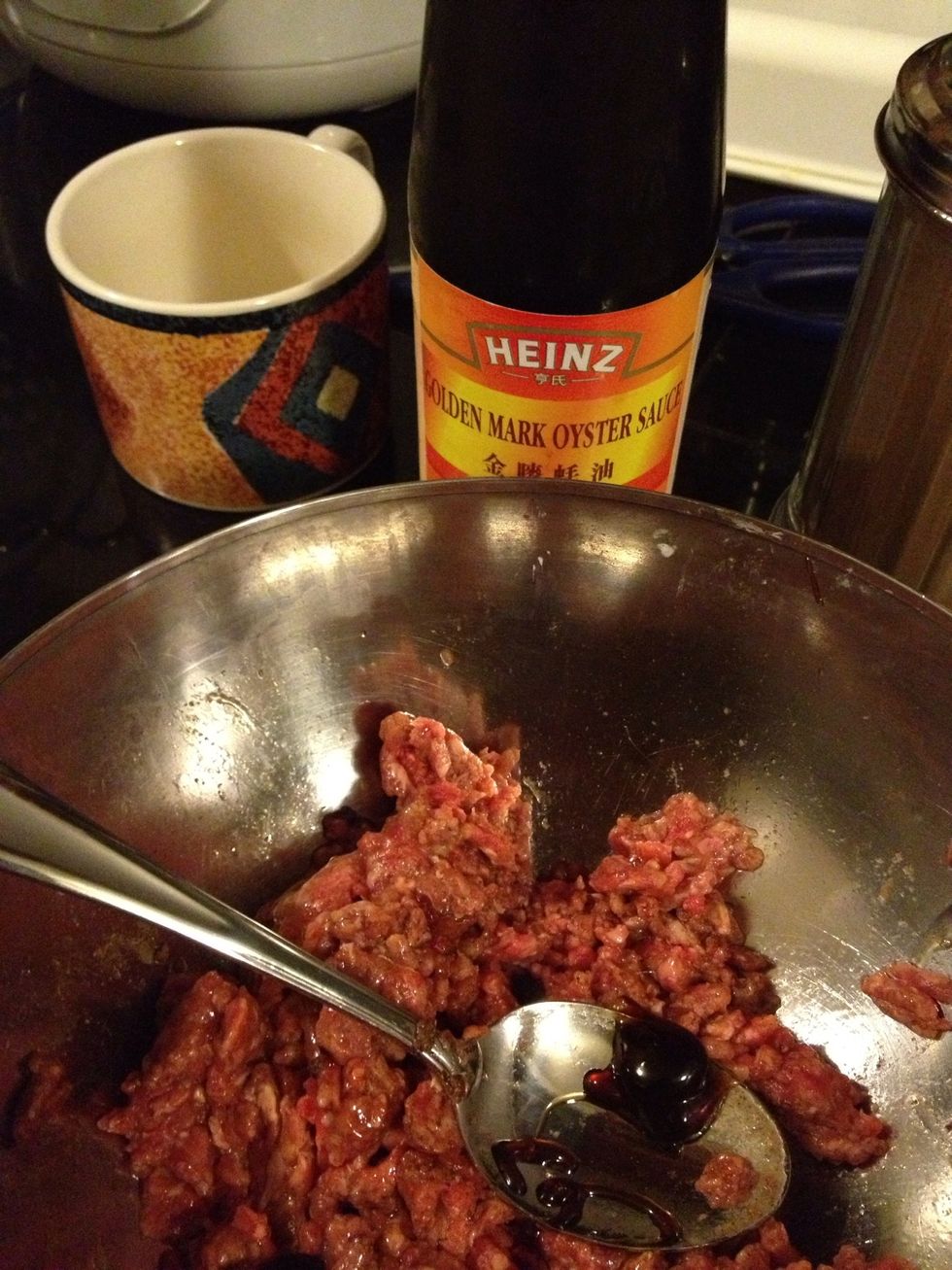 Add 1/2 oyster sauce.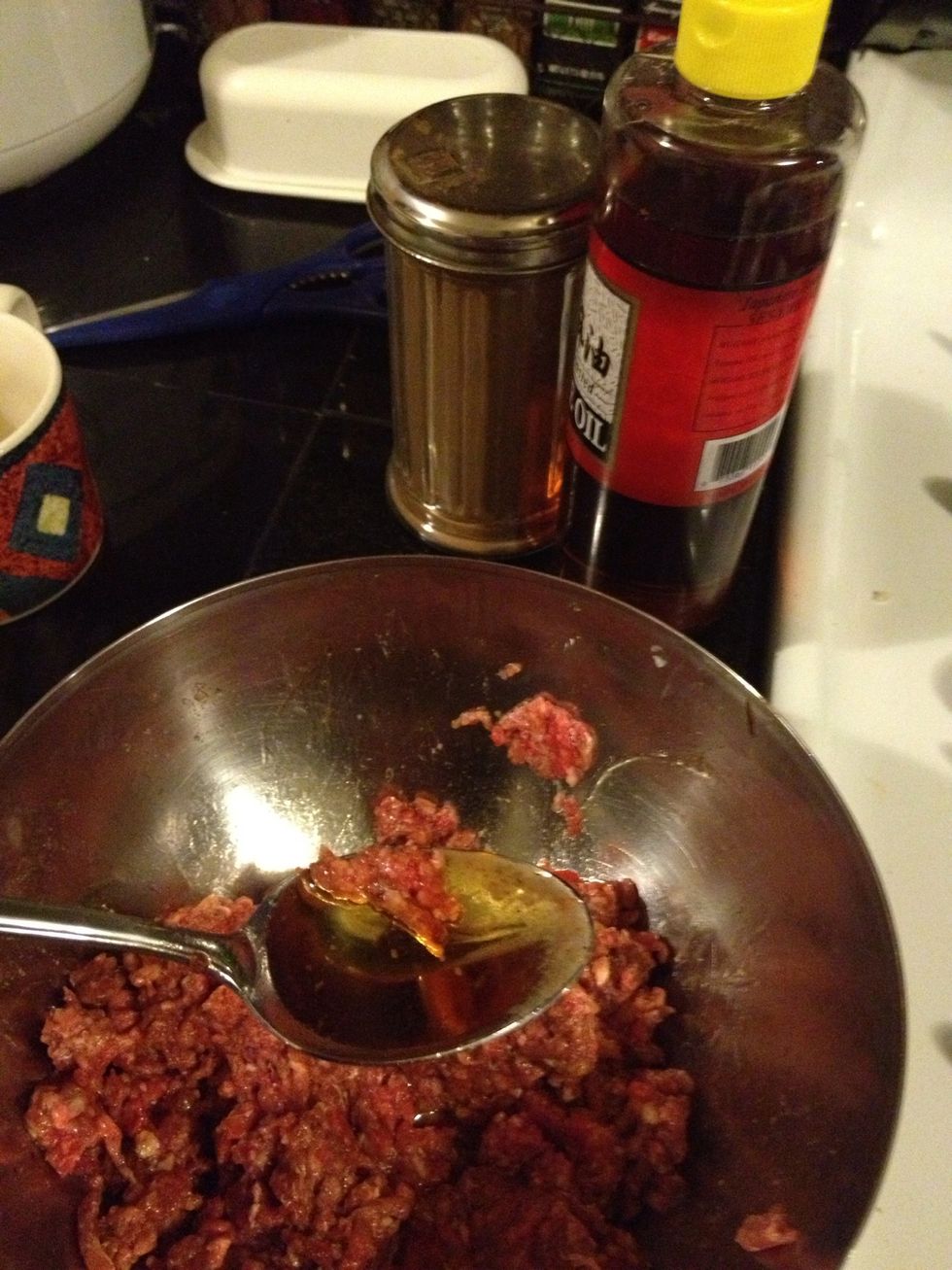 Add 1 sesame oil.
Add 1/2 sugar.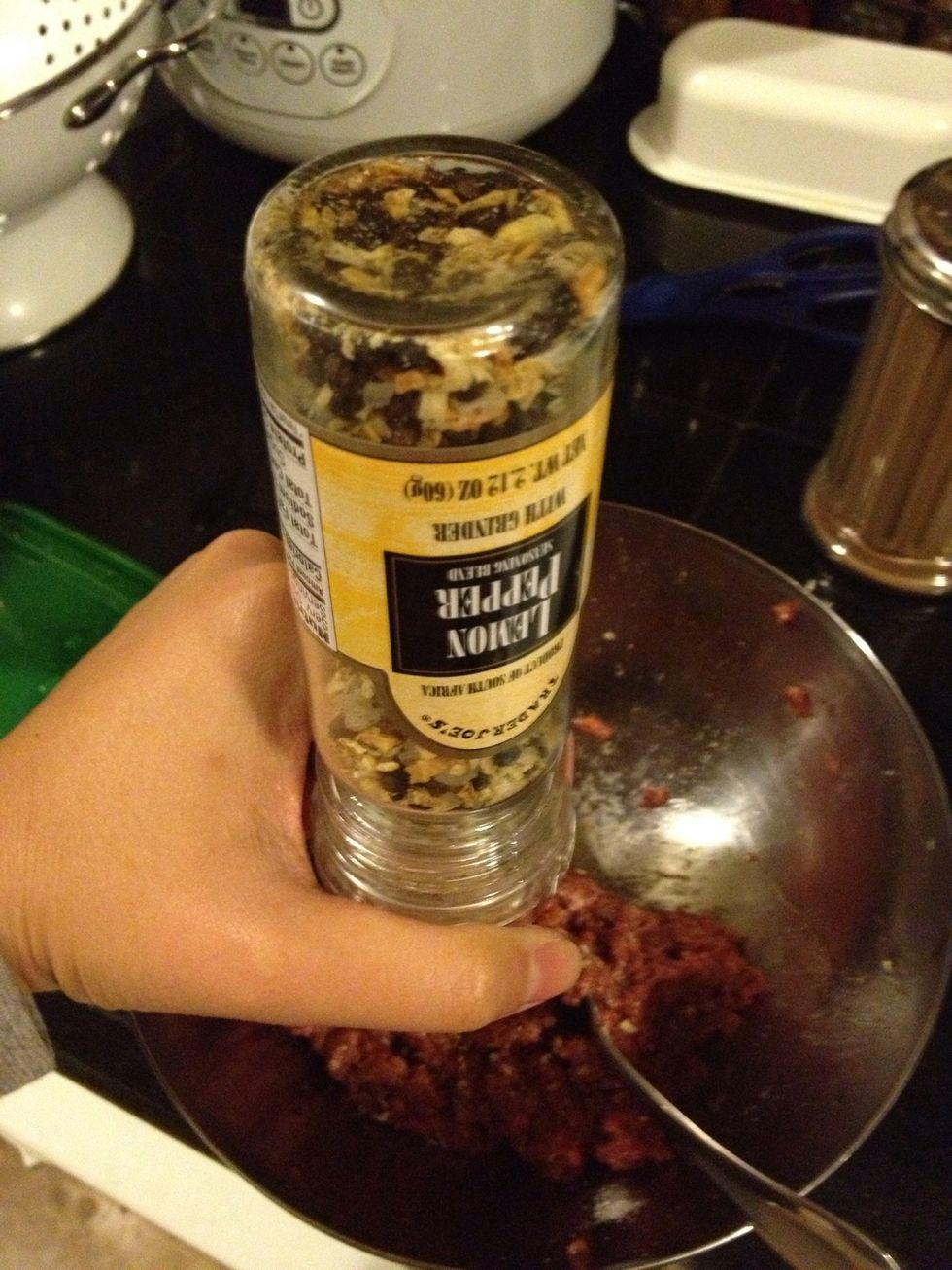 Pinch of pepper.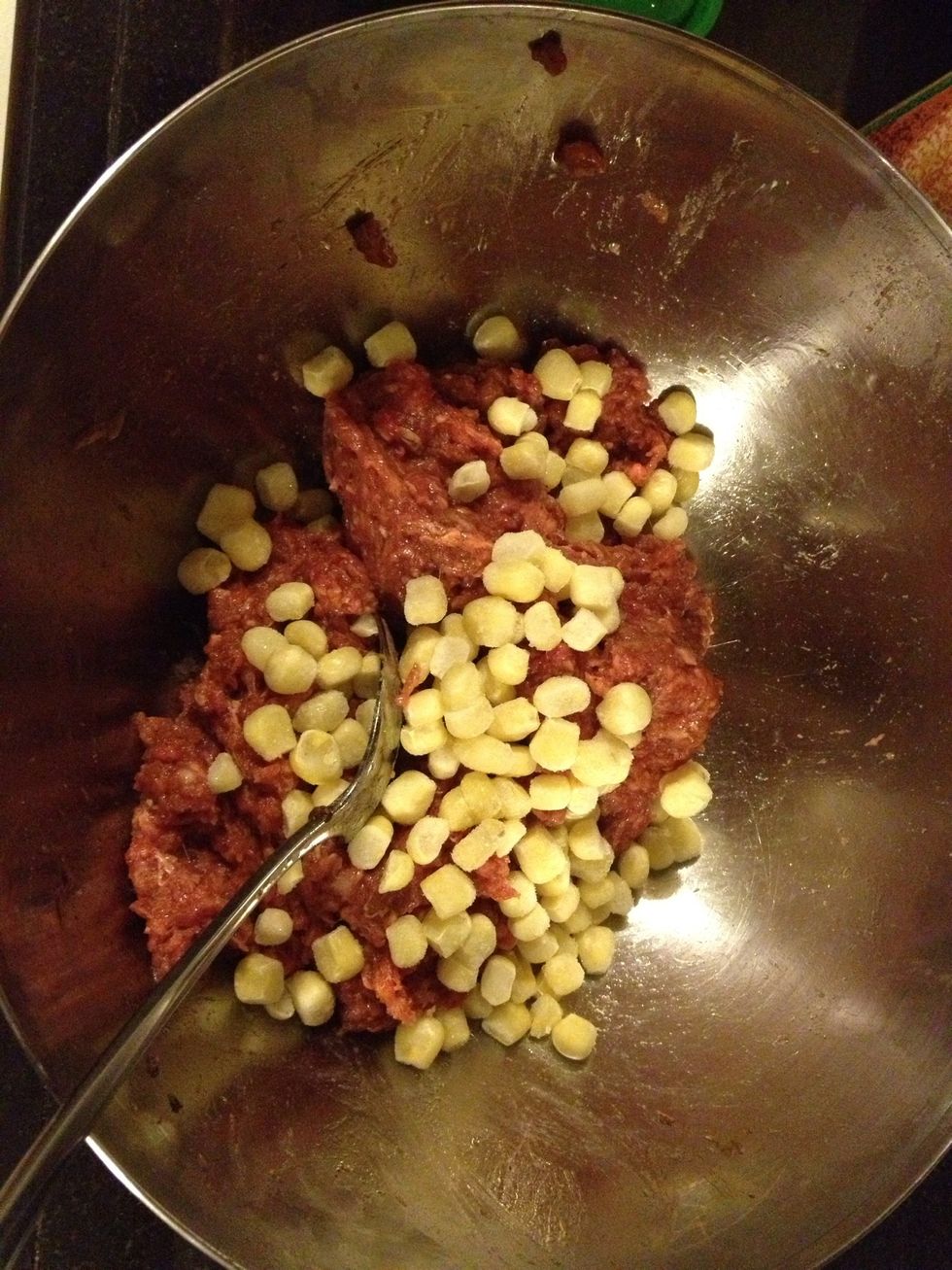 Add frozen white corn and mix well.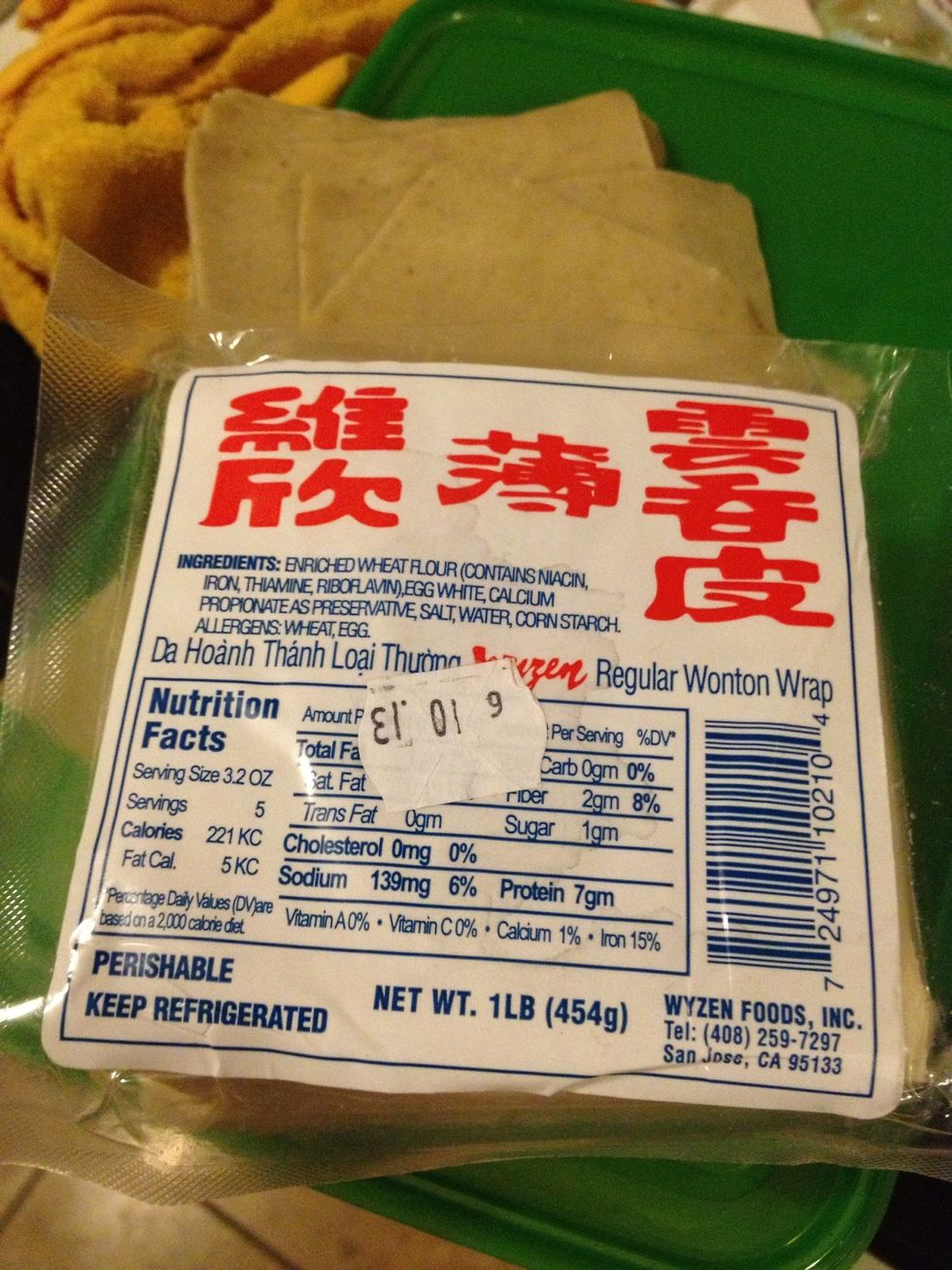 Wonton wrapper from Asian market.
Place a tsp of the mixture of each wonton wrapper, and slightly moisten the edges of the wrapper with water. Seal the edges to form a triangle shape, then press the edges to thin out the dough.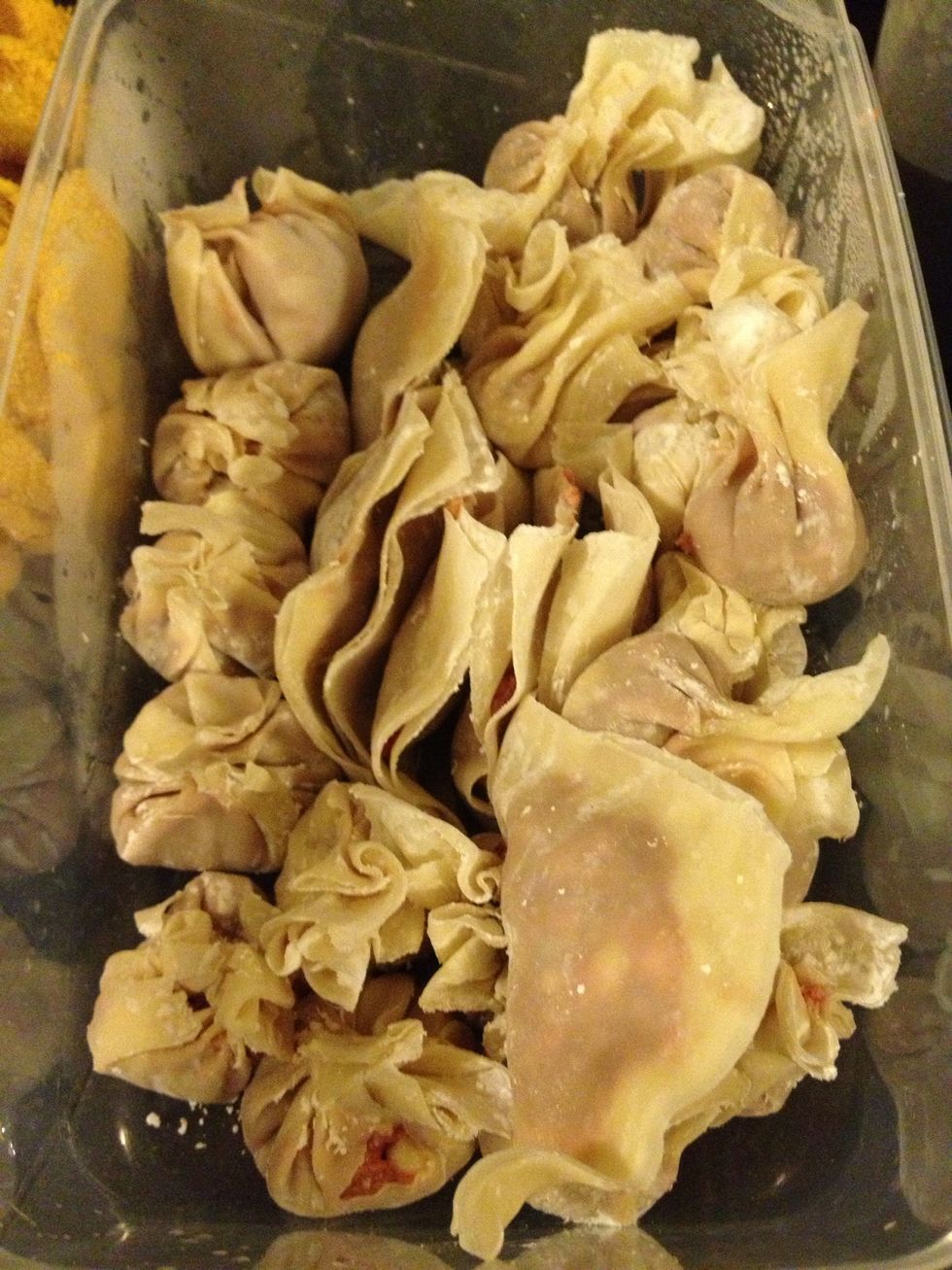 Bring the corners together and squeeze to form a "money bag". I make 2 design style for the rest of wrapper. Set aside and boil the water.
Add the wonton, cook for 5 minutes or more, drain and put in another bowl.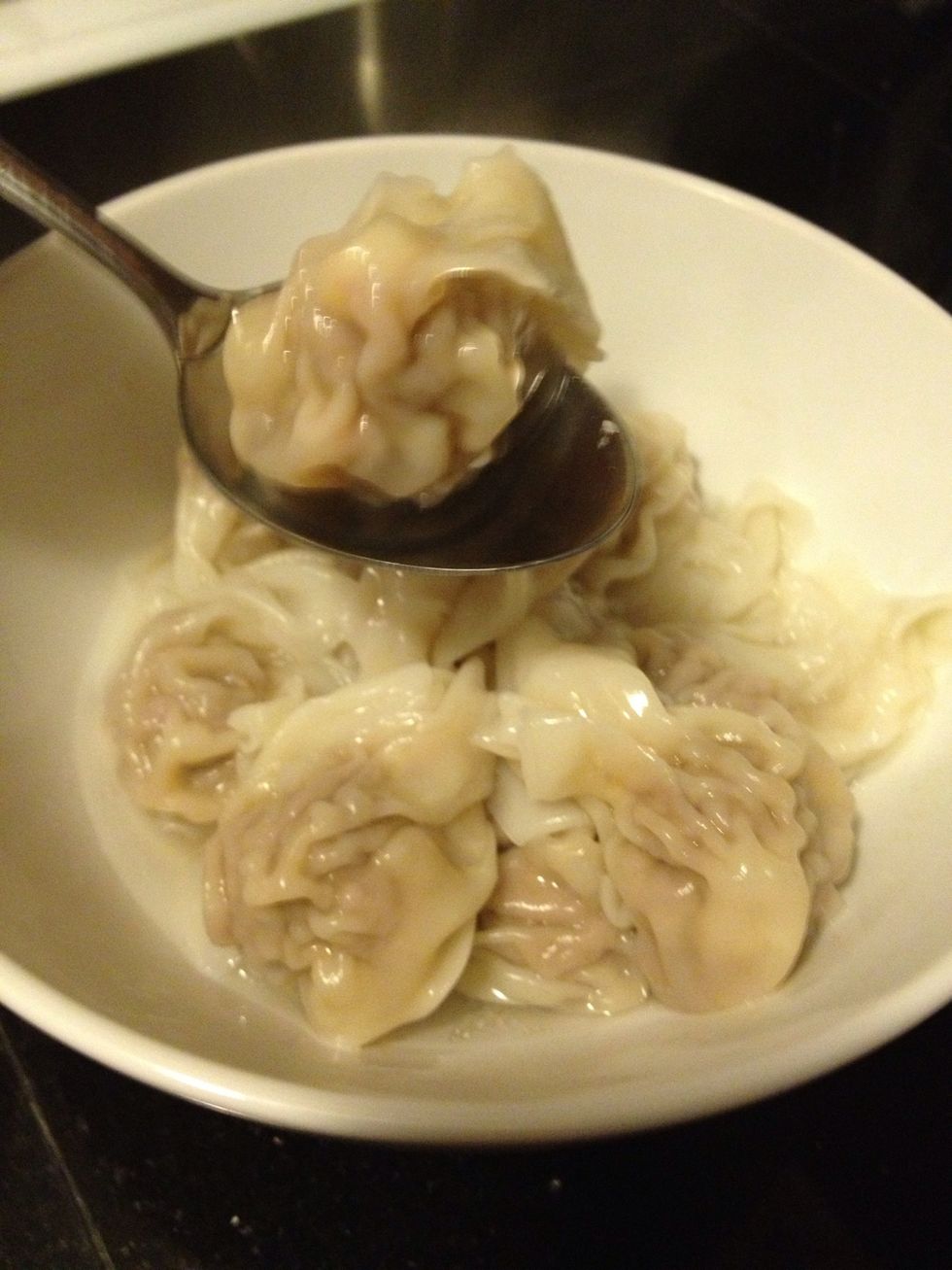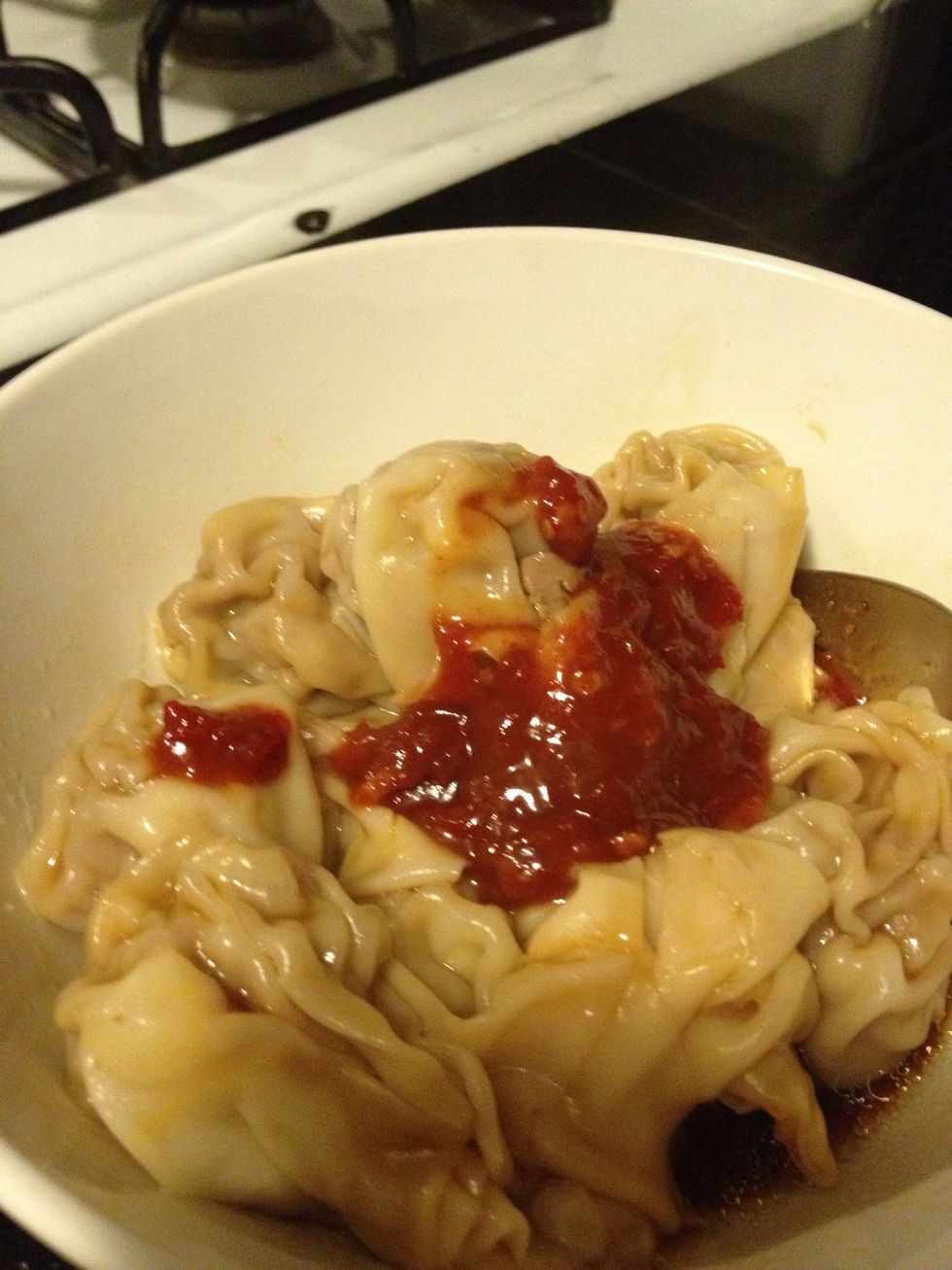 Add the chili bean sauce, don't add too much. 1/2 tsp is good enough. Add 1 tsp soy sauce and 1 black vinegar and mix well.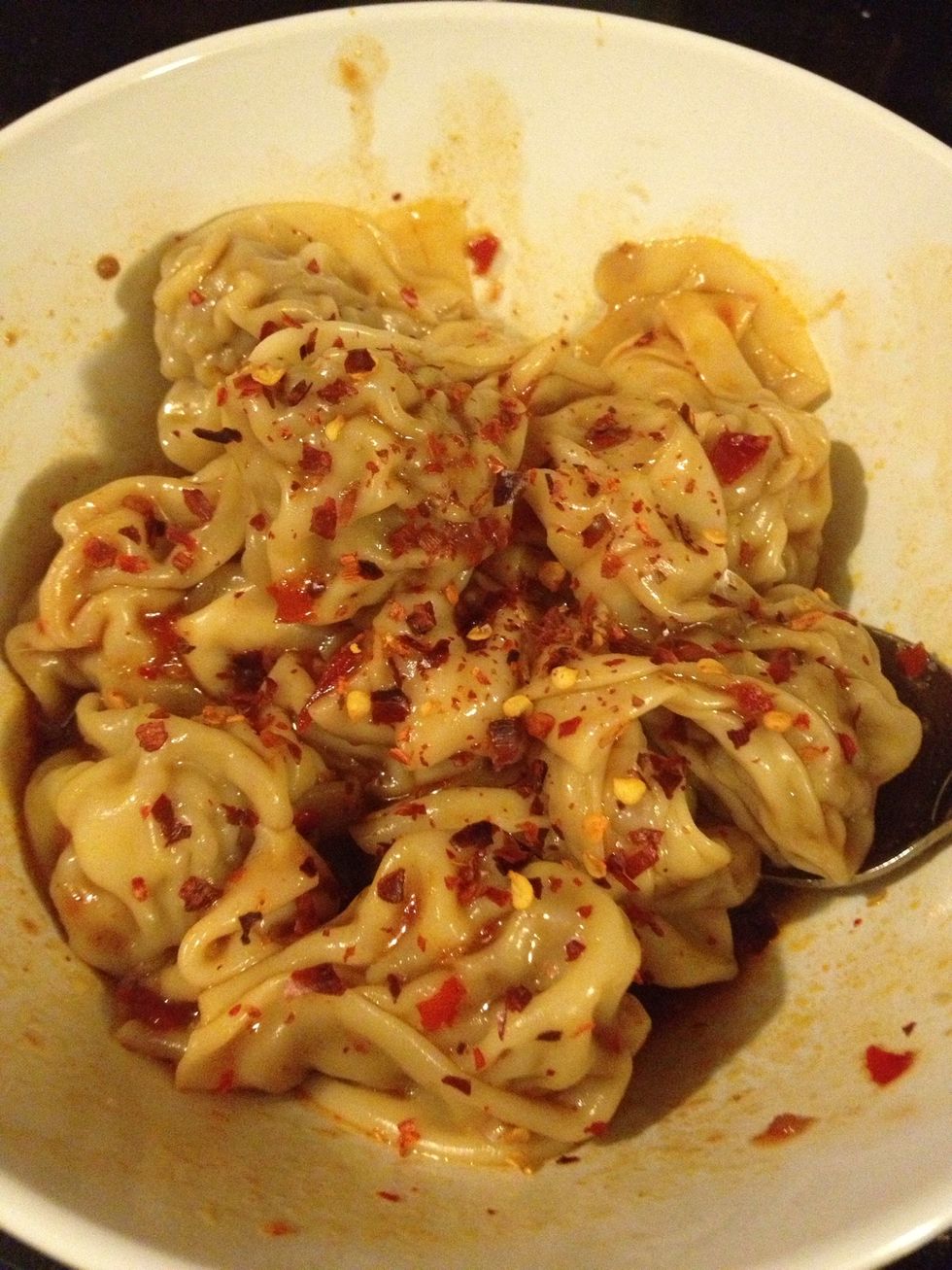 Add chili pepper on top if you want more spicy. I love this snack when I am not too hungry but want to eat something light at night.
0.0 Pack of Beef mince
1.0tsp Chinese Five spice
1.0tsp Egg white
1.0tsp Oyster sauce
30.0tsp Wonton wrappers
1.0 Crushed Ginger
2.0tsp Soy sauce
1.0tsp Sesame oil
0.0tsp Sugar
0.0tsp Pepper
1.0tsp Sesame oil (sauce)
0.0tsp Chili bean sauce (sauce)
1.0tsp Black vinegar (sauce)
1.0tsp Soy sauce (sauce)
1.0tsp Rice wine
Creative Traveler
I find recipe to cook for my family and turn the recipe to my visual cooking guide. Follow my guide or send me a request what to make next!