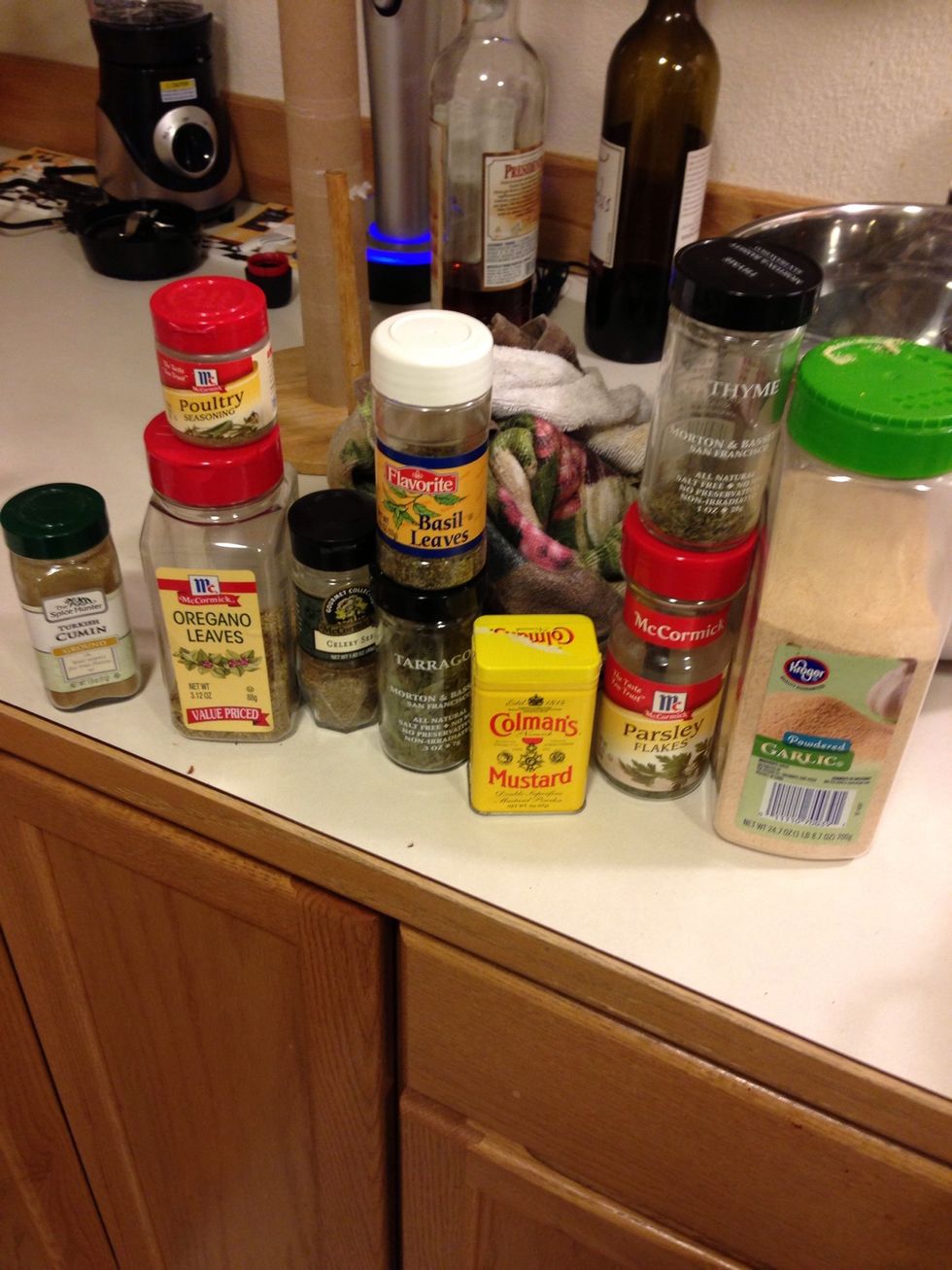 A look at the herbs I used, this is a quick weeknight meal, that can be done fast. I've also made this roasting my own chicken and making my dumplings. If you have the time try it!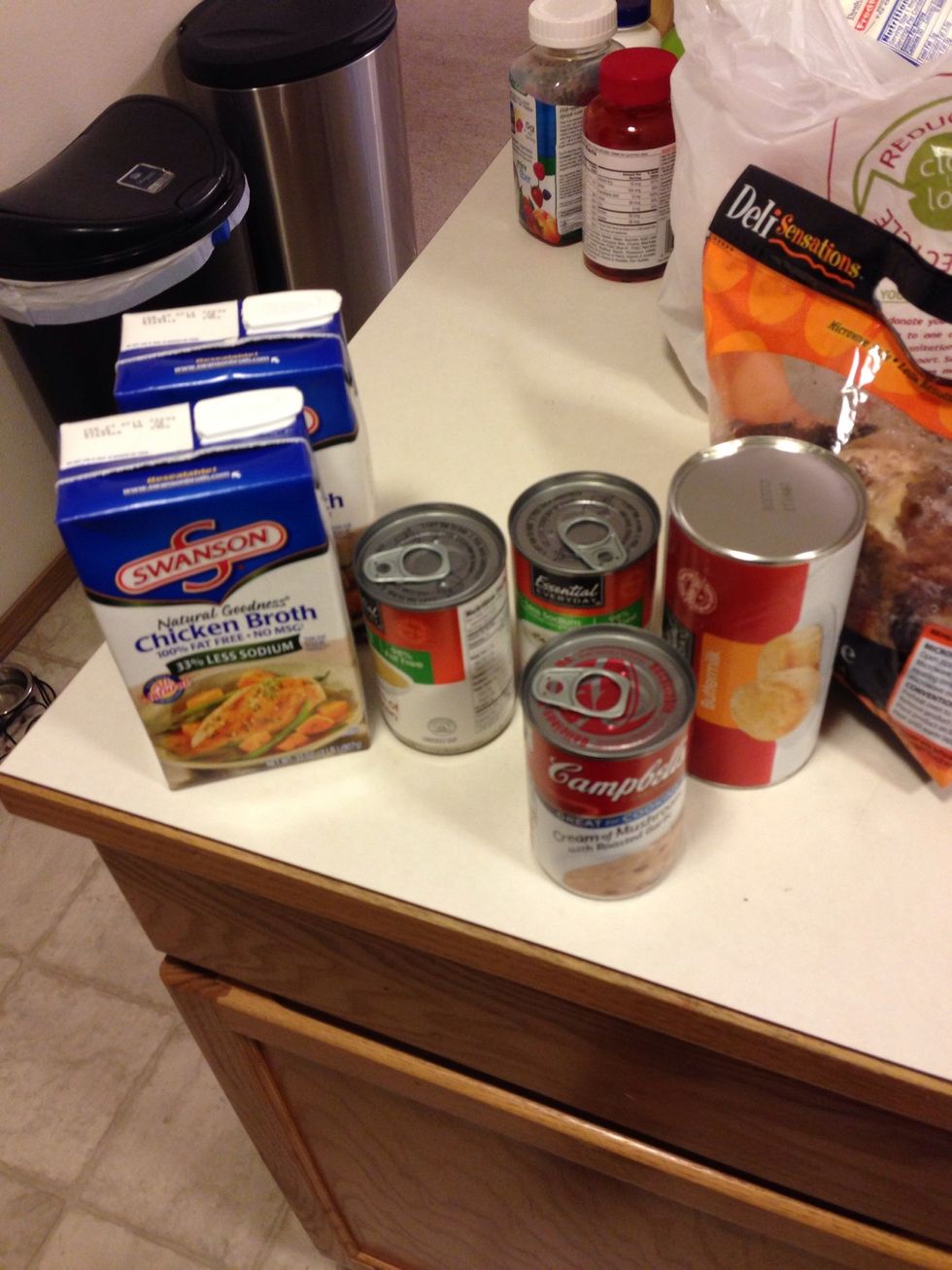 Quick look at more ingredients, I have two quarts chicken stock shown only because one had like a quarter cup left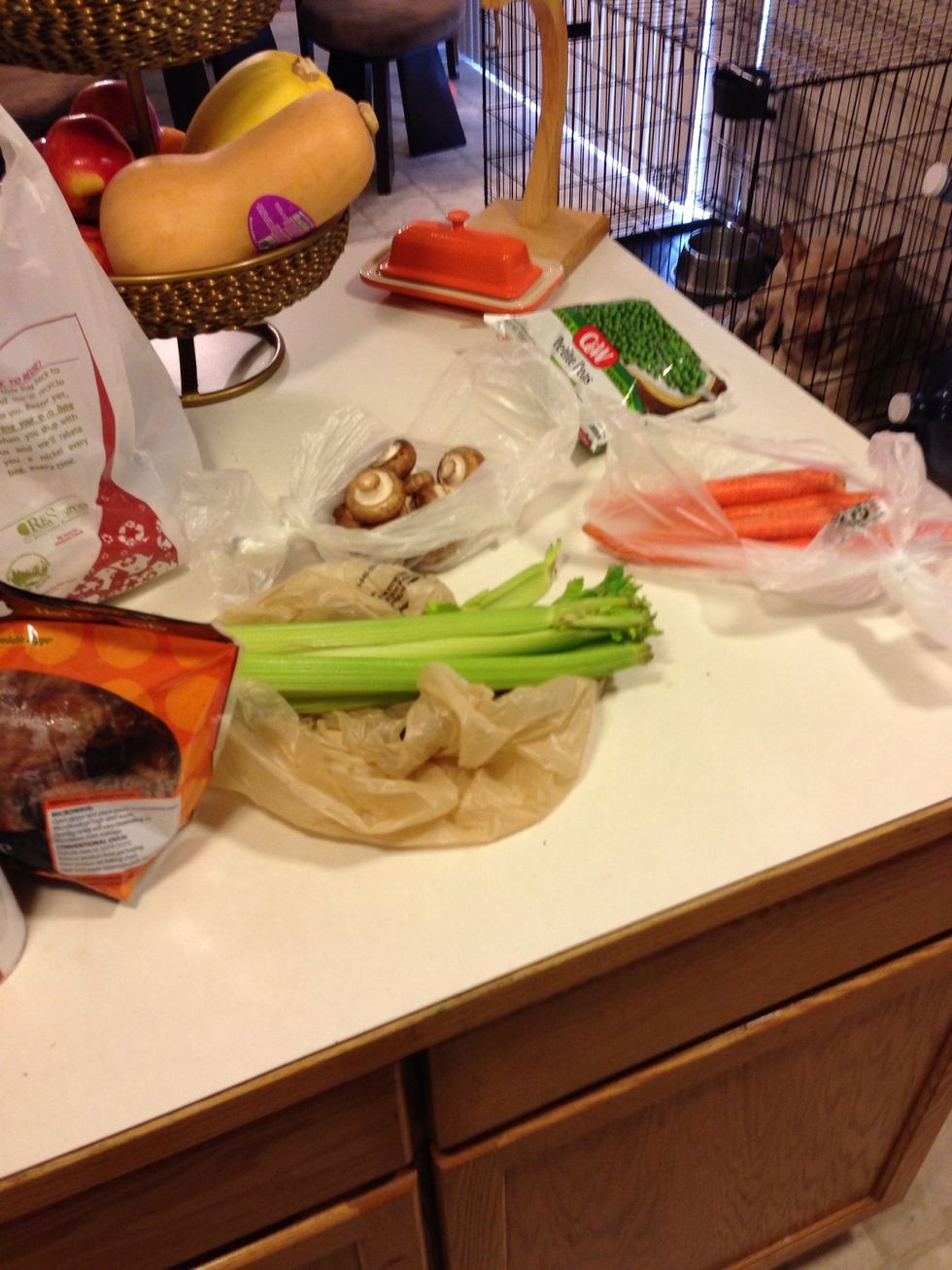 The veggies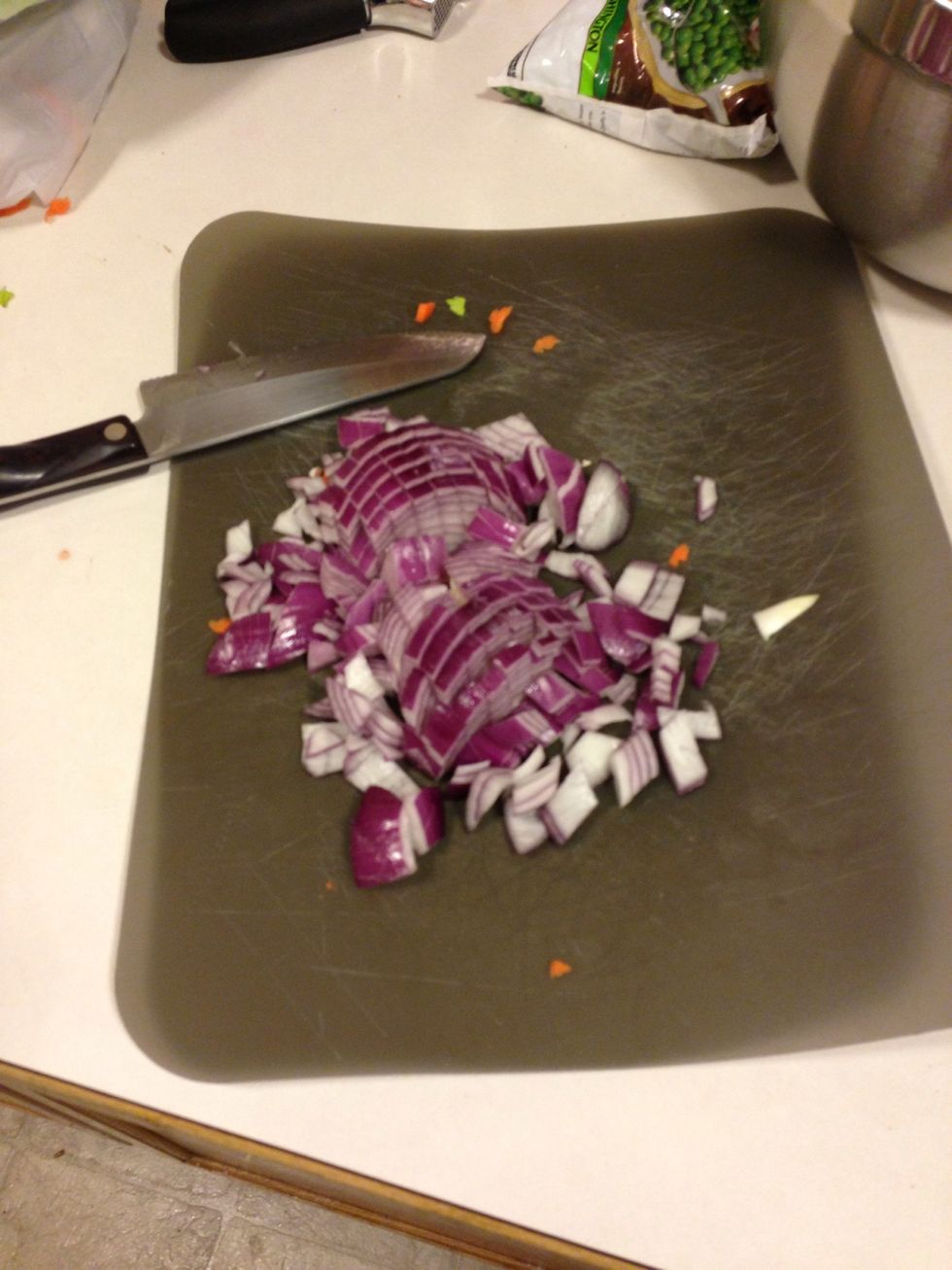 Chop onion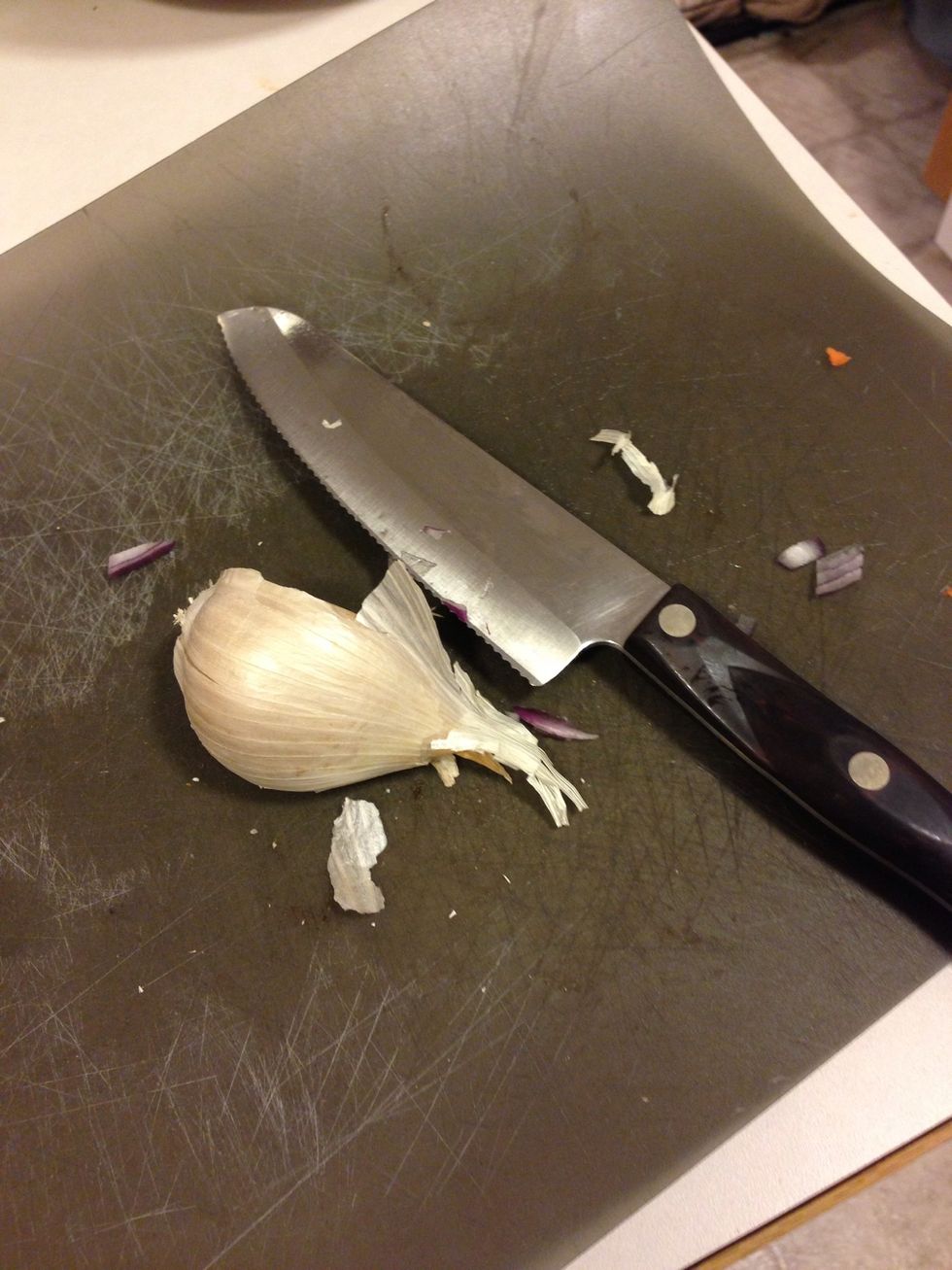 And garlic, I used an elephant clove... Roughly equals 4-5 regular cloves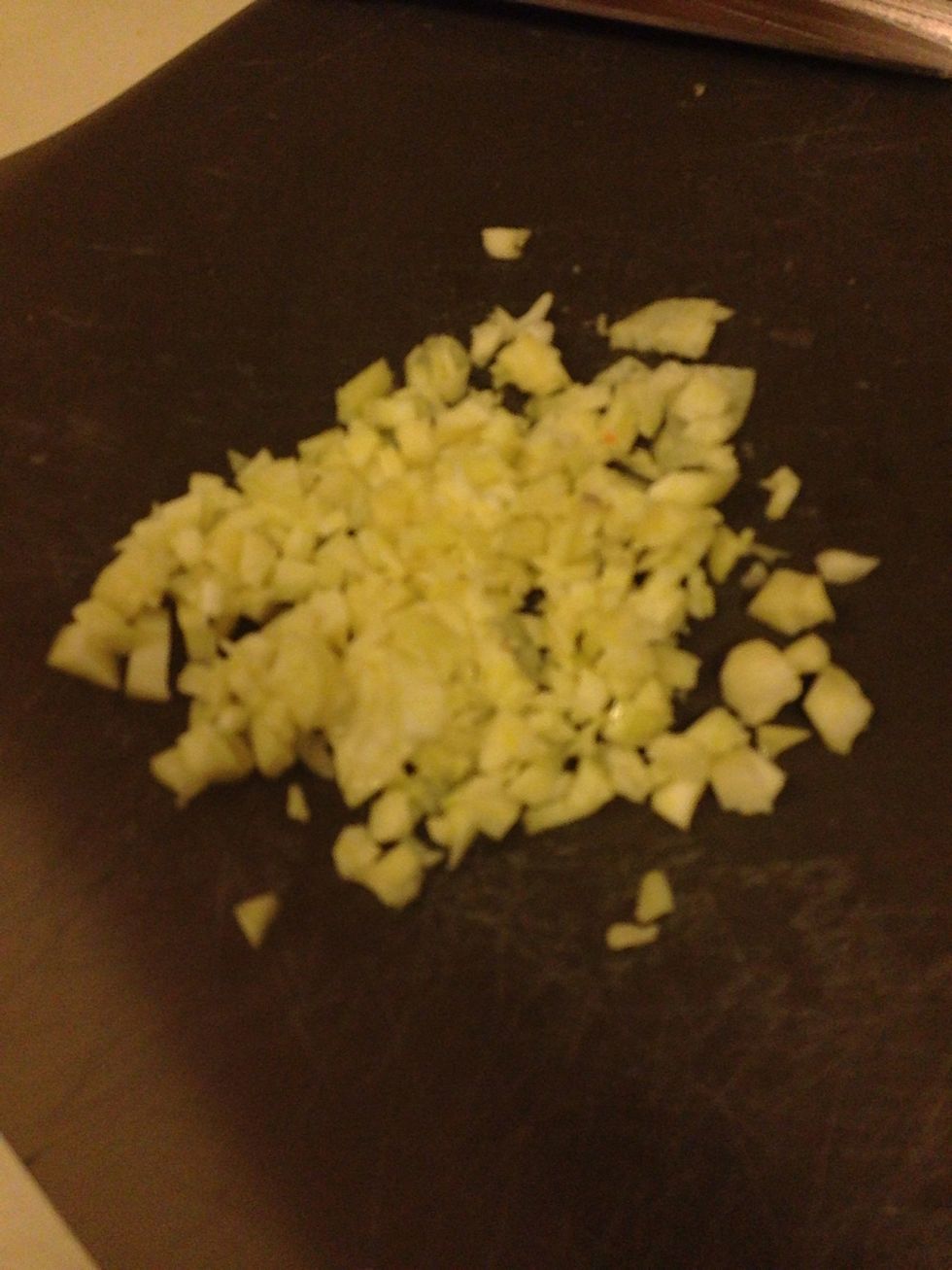 All chopped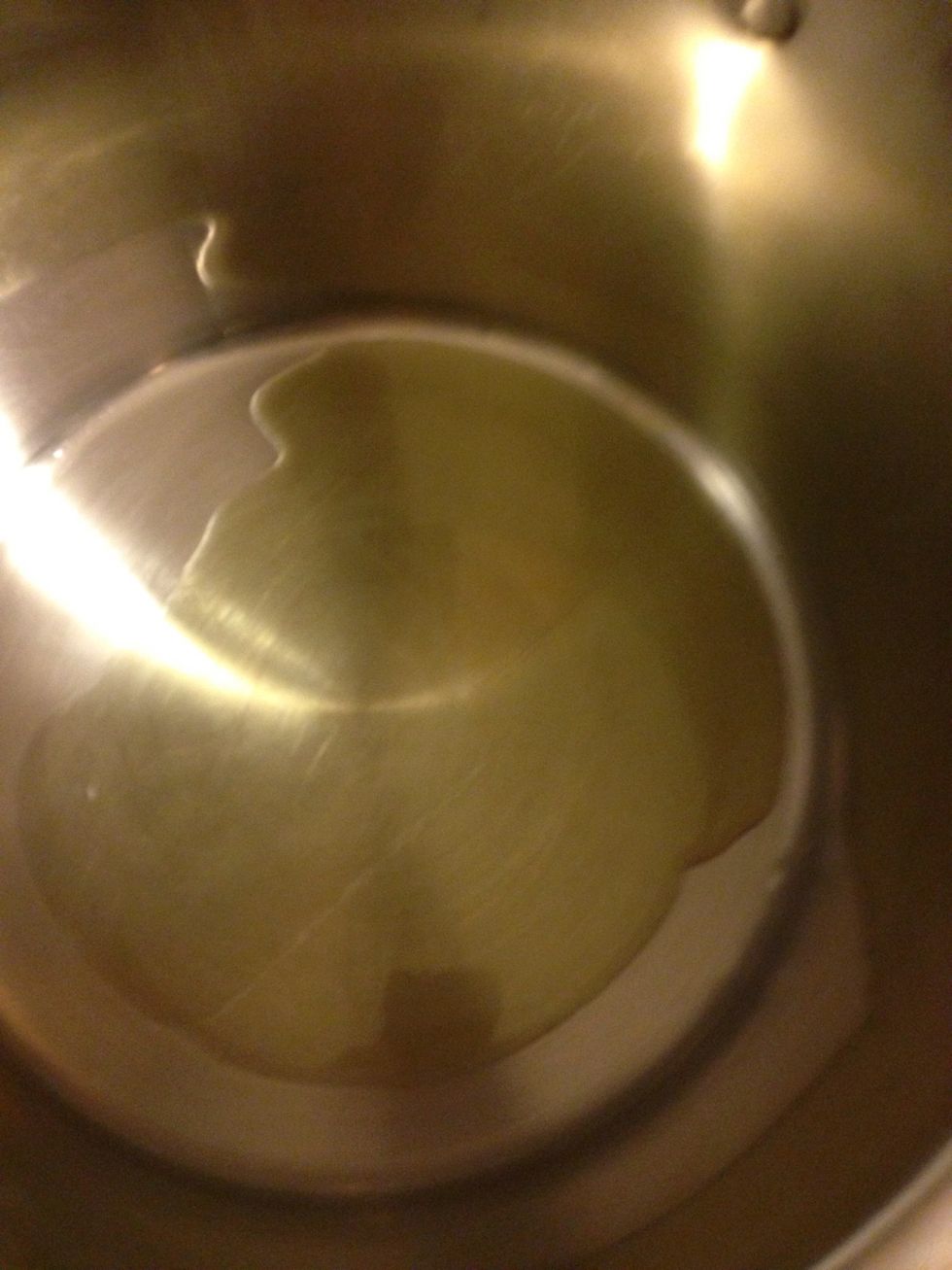 Get a few tablespoons of olive oil nice and hot and add the onion and garlic sauté About 5 minutes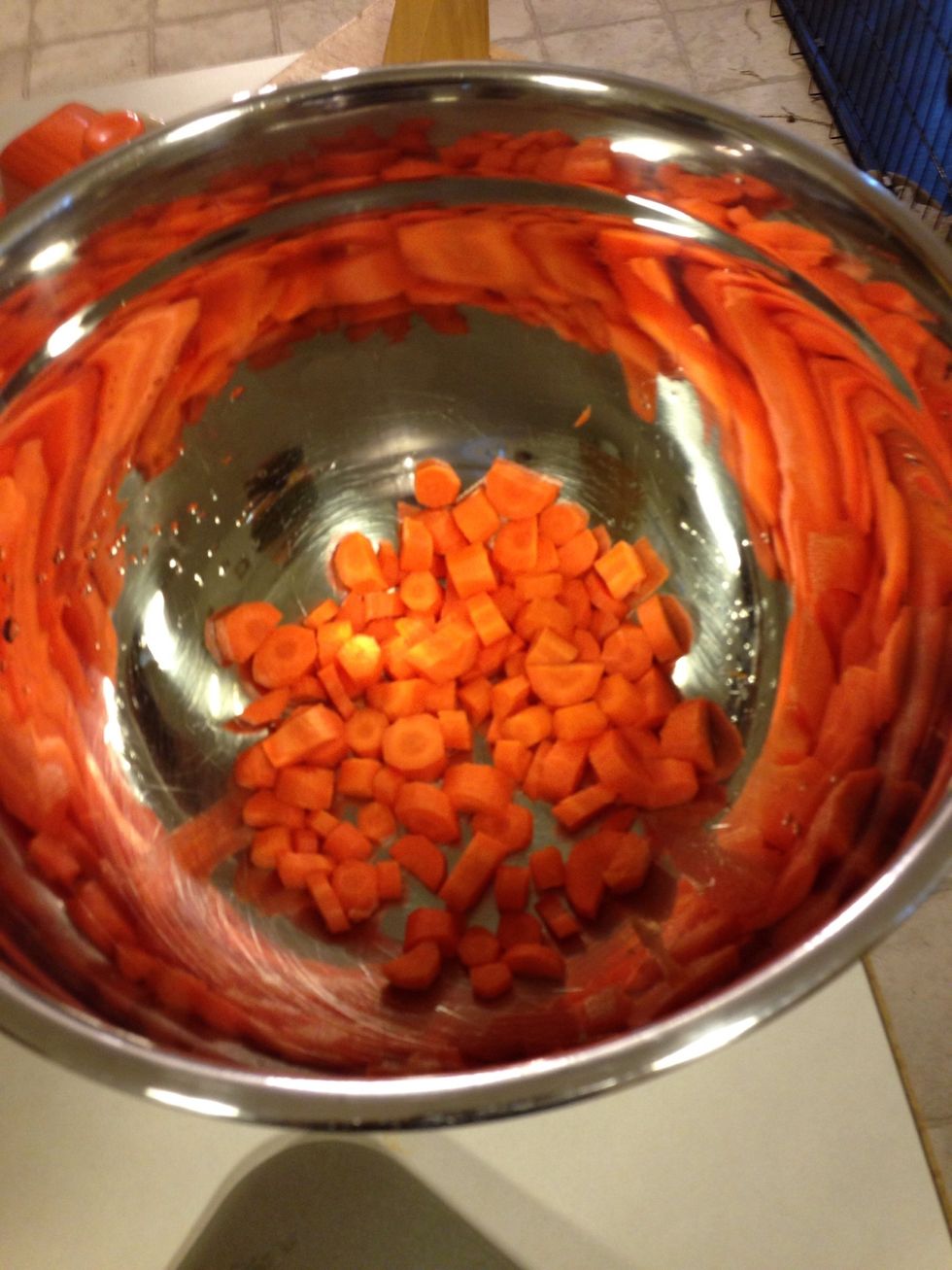 While the onion and garlic sauté chop other veg... Carrots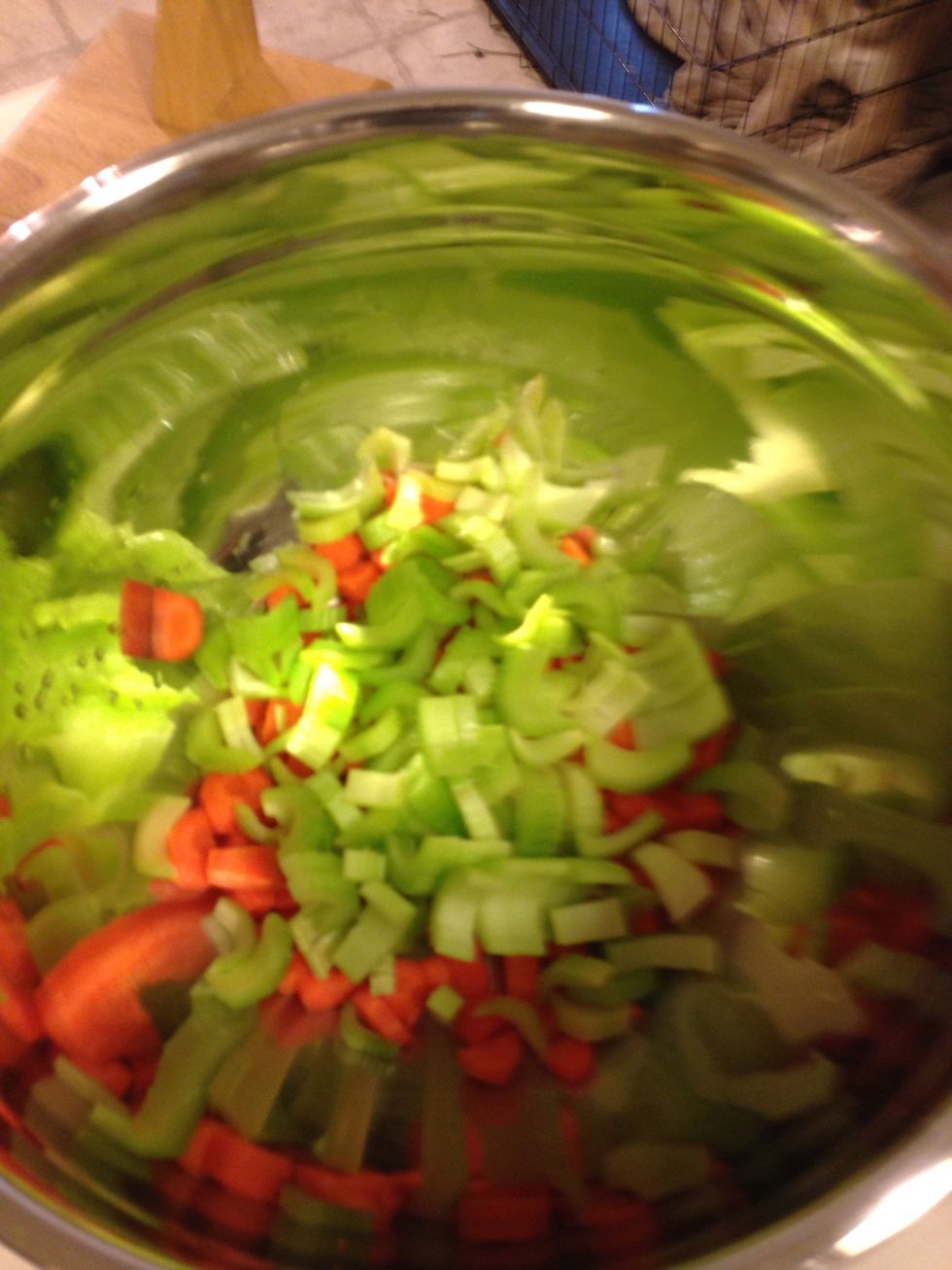 Celery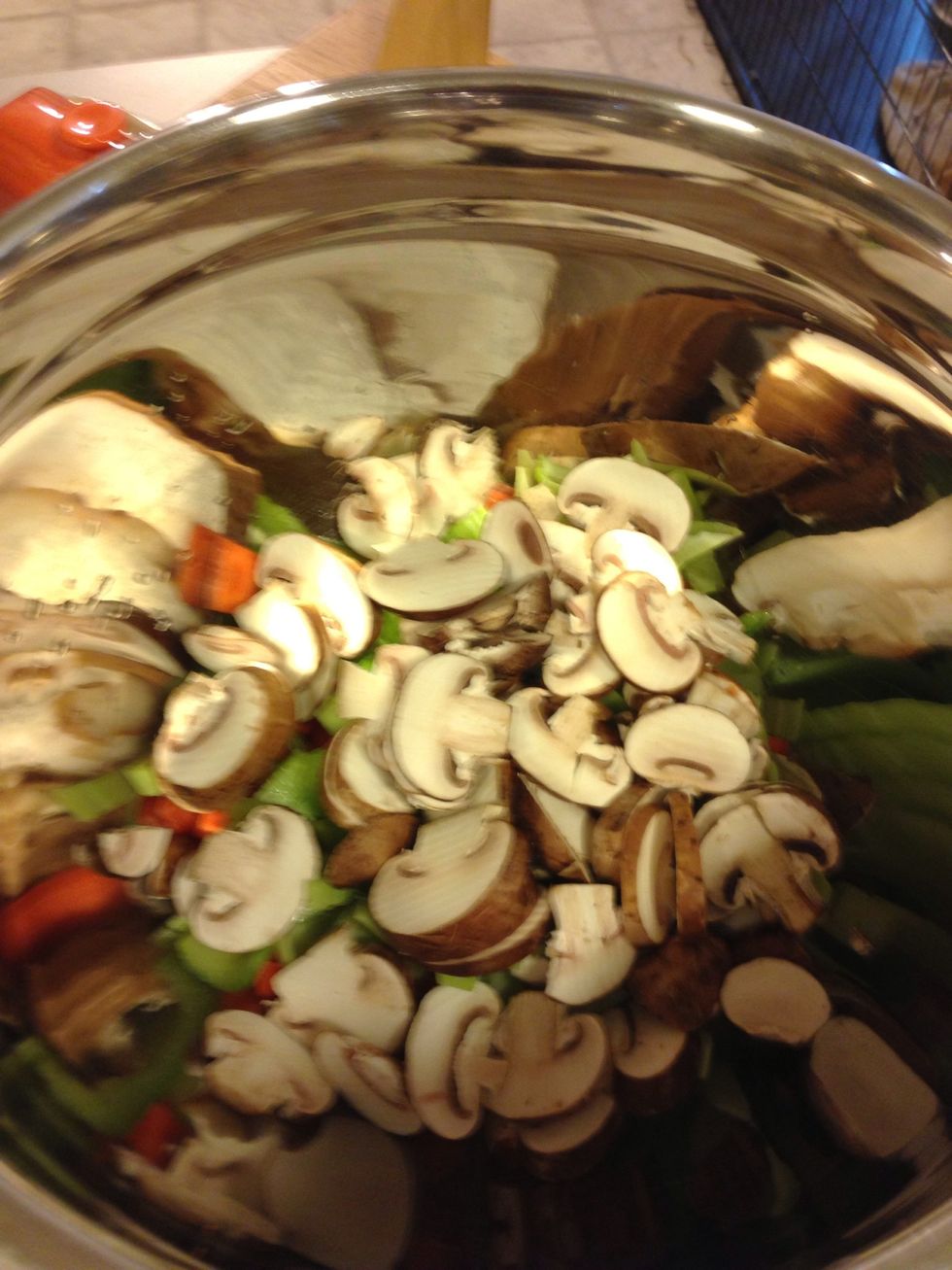 Mushrooms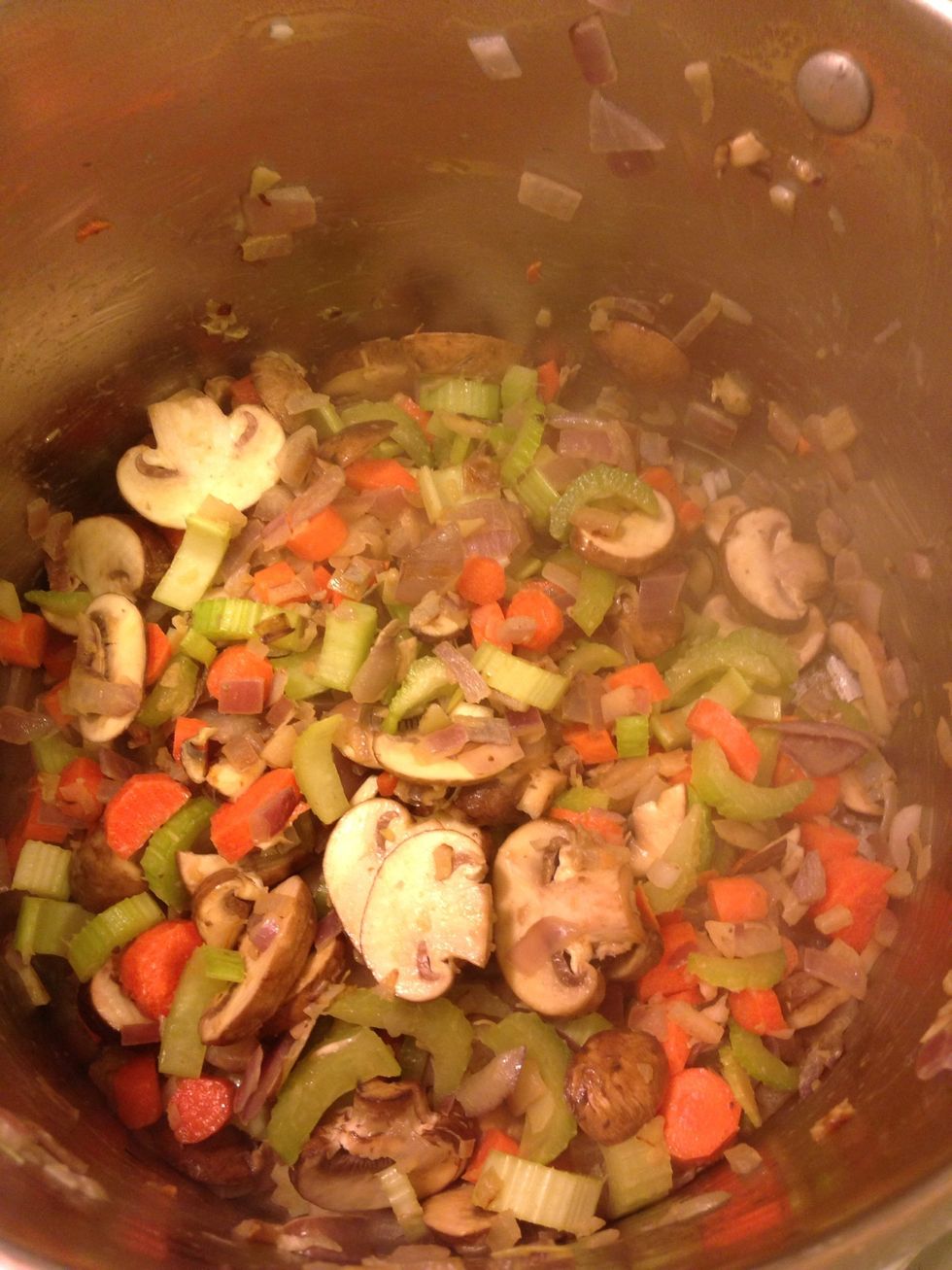 After the five minutes add the other veggies and cook another 5-7 minutes and adding all Of your spices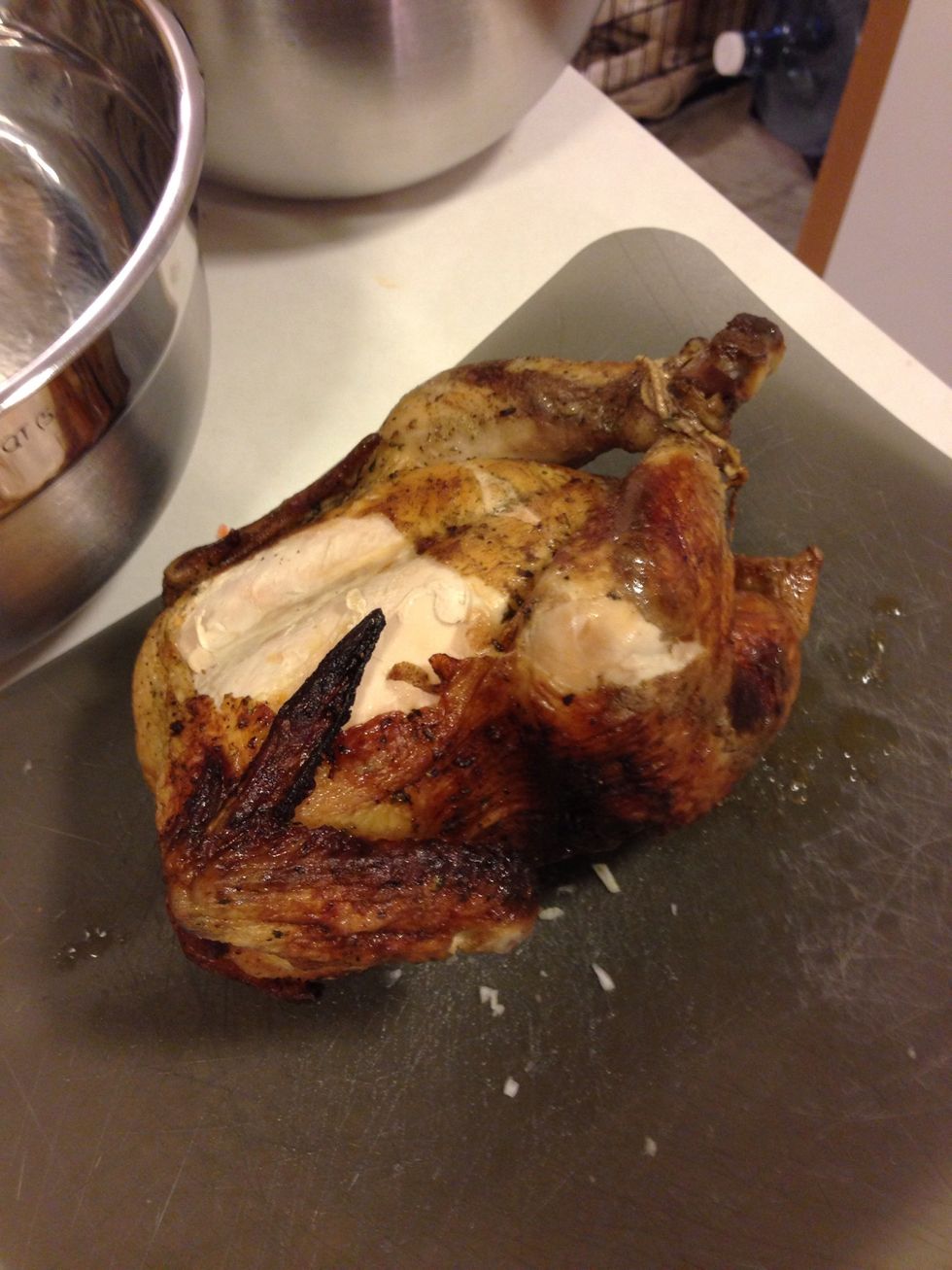 While that cooks debone chicken, I just got my Hands in there and went to town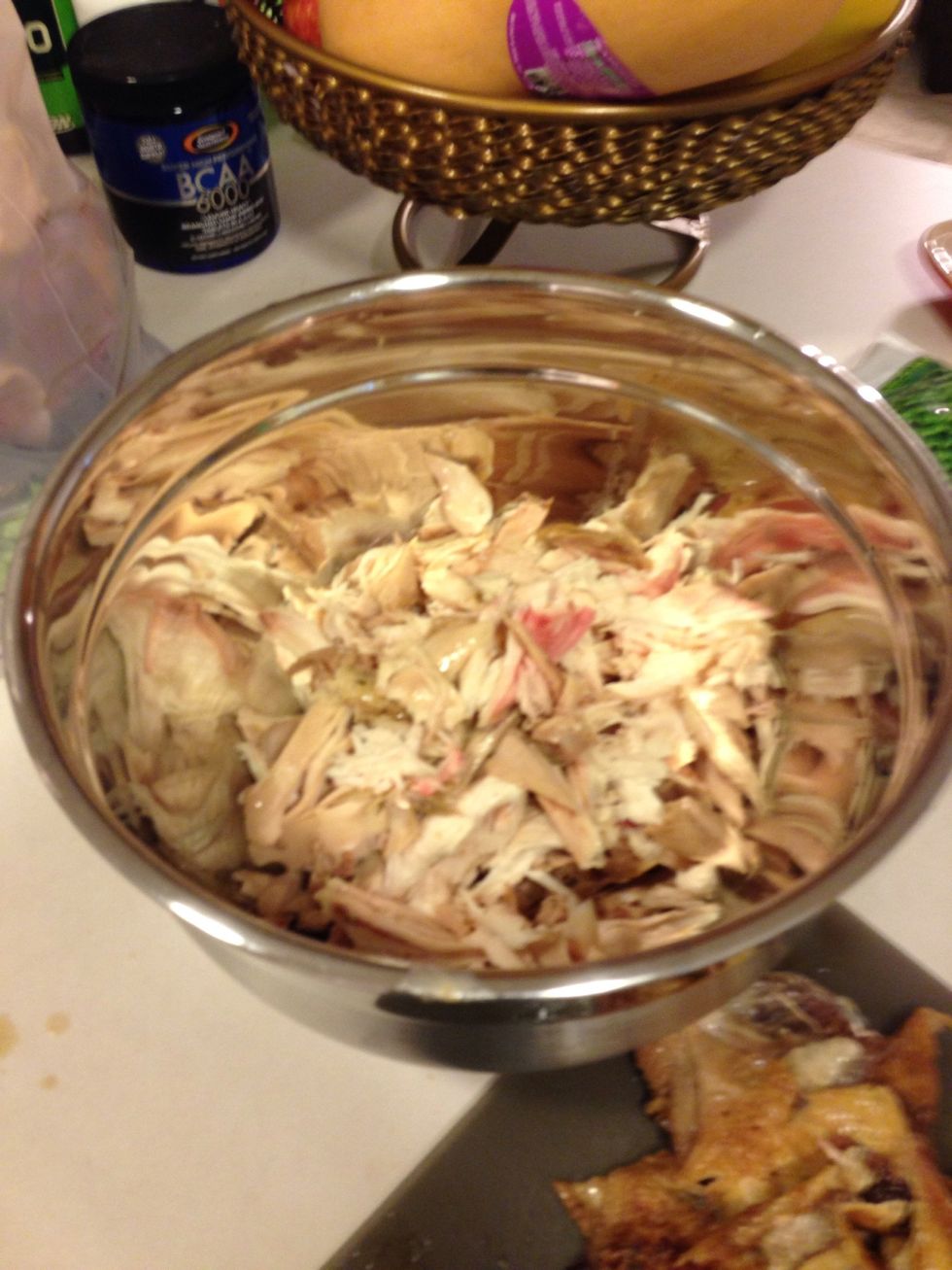 Like so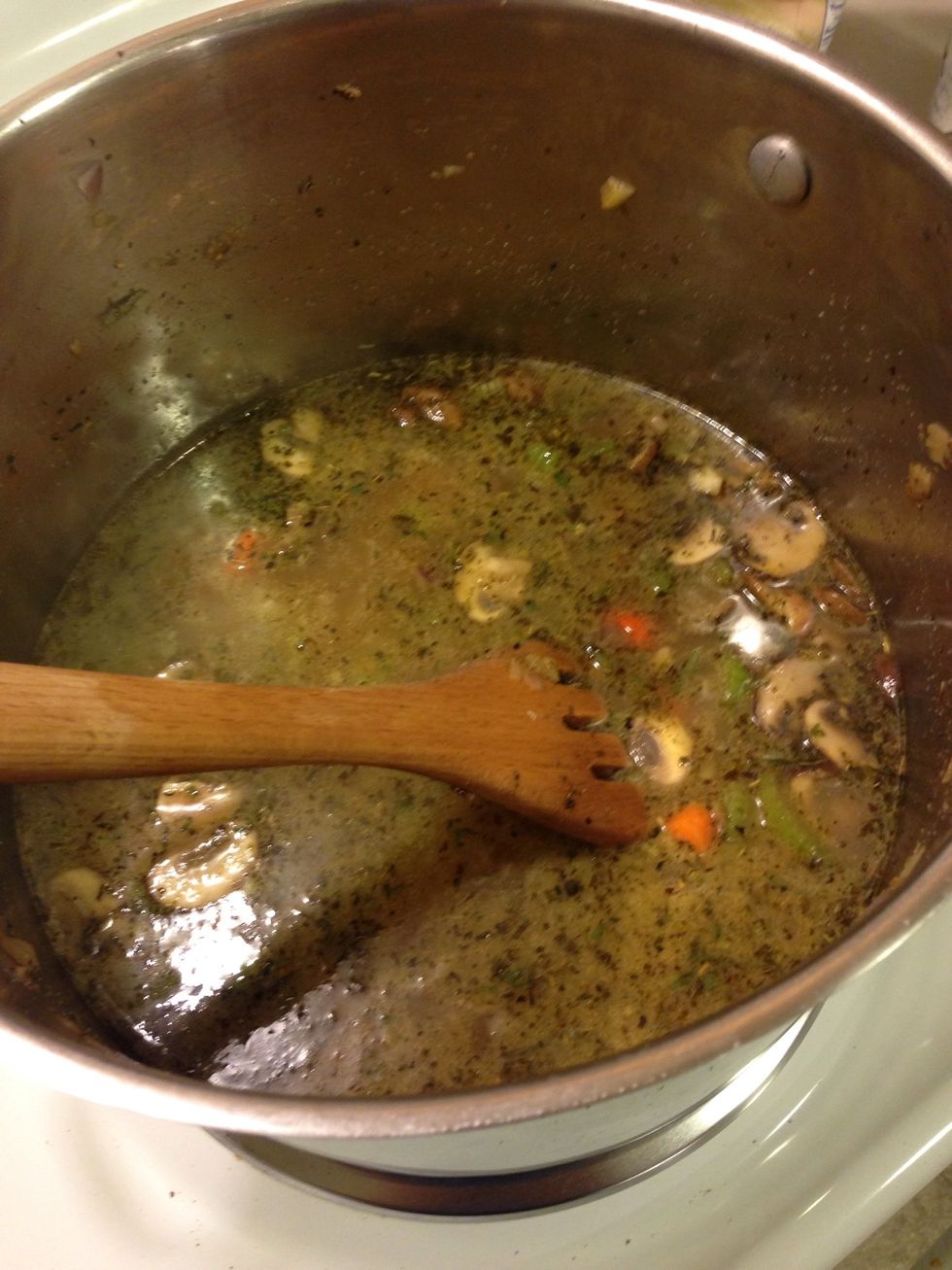 After the 5-7 minutes add stock and bring to a boil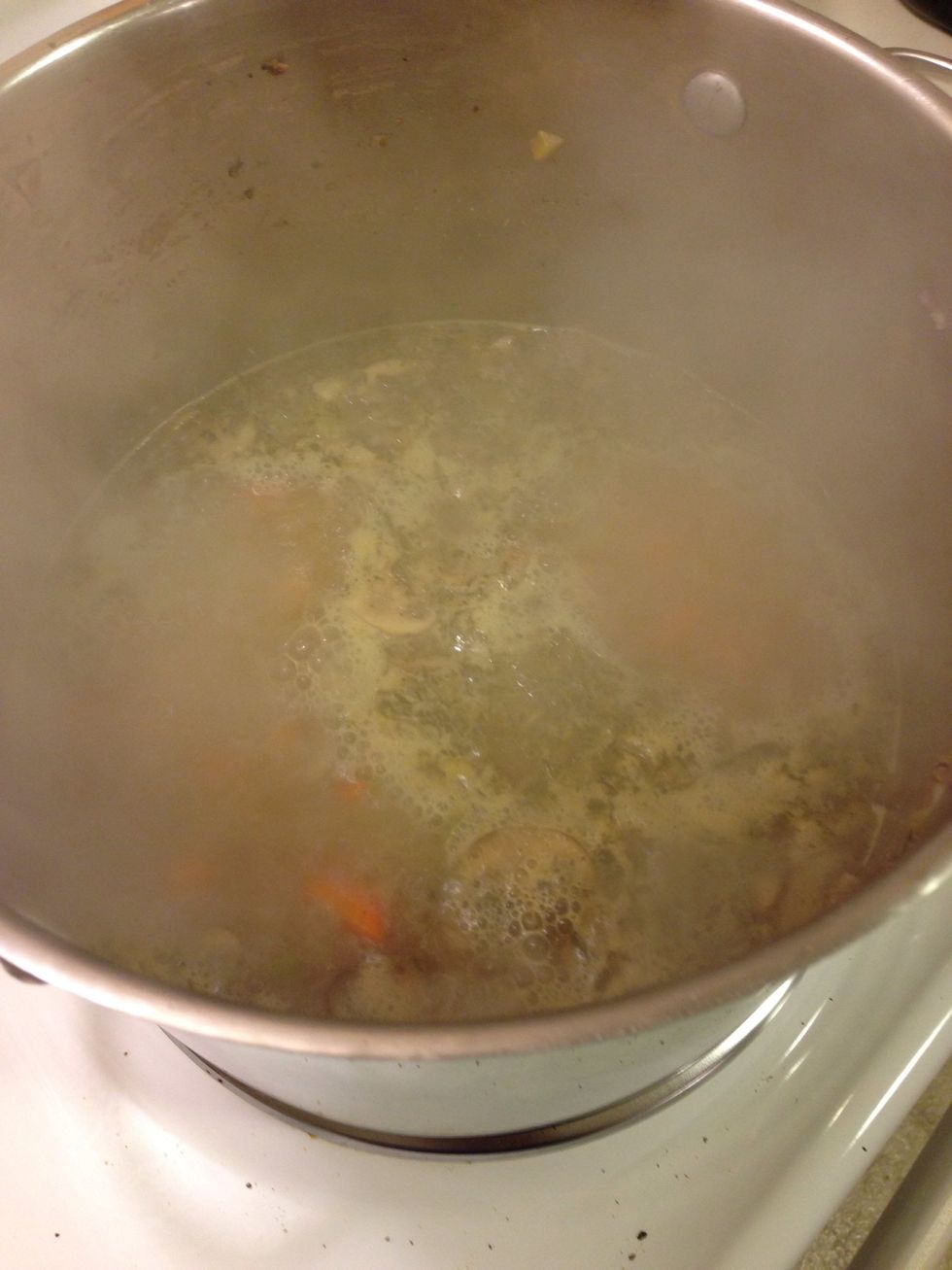 Like so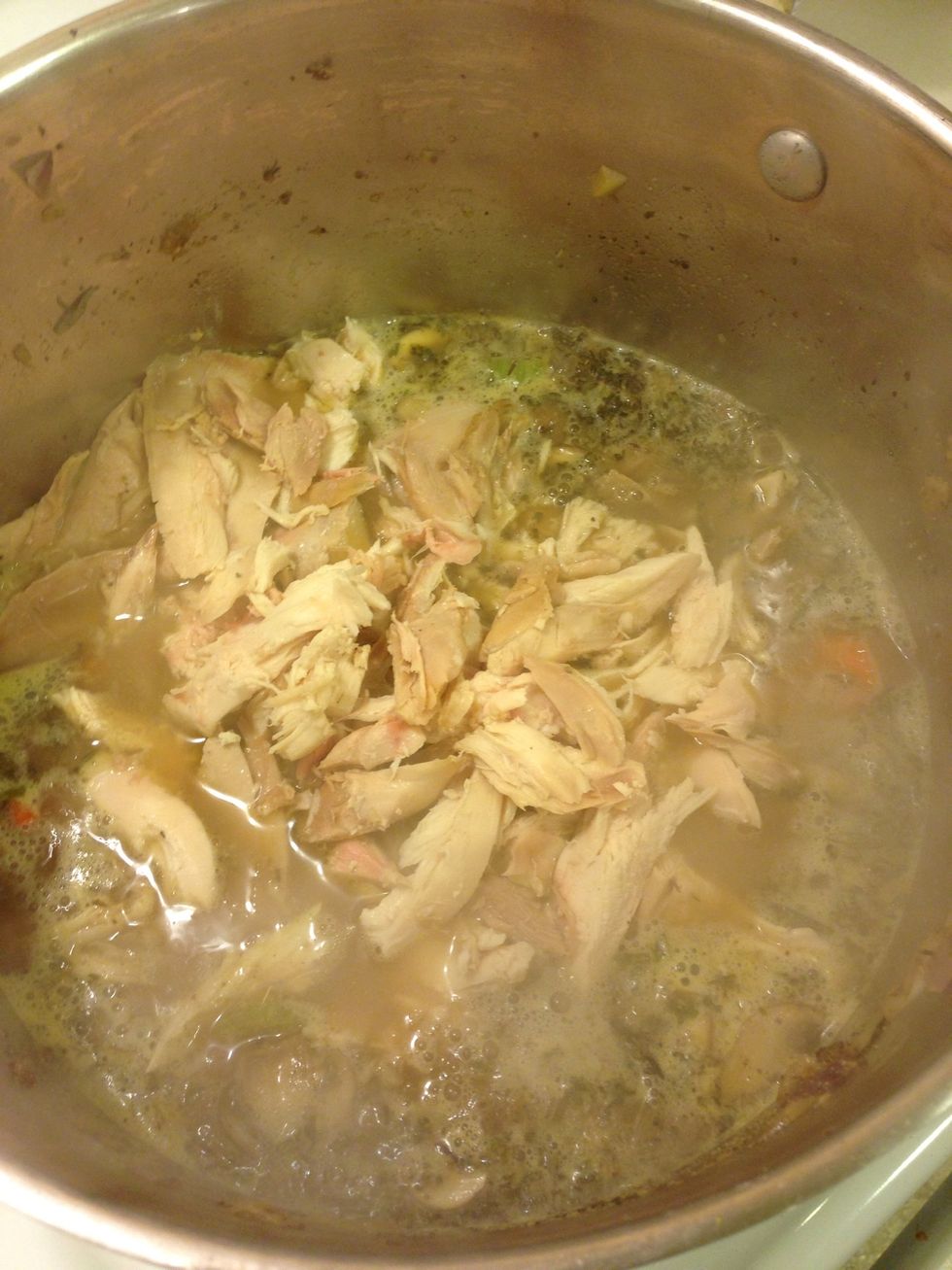 Add chicken meat ring back to boil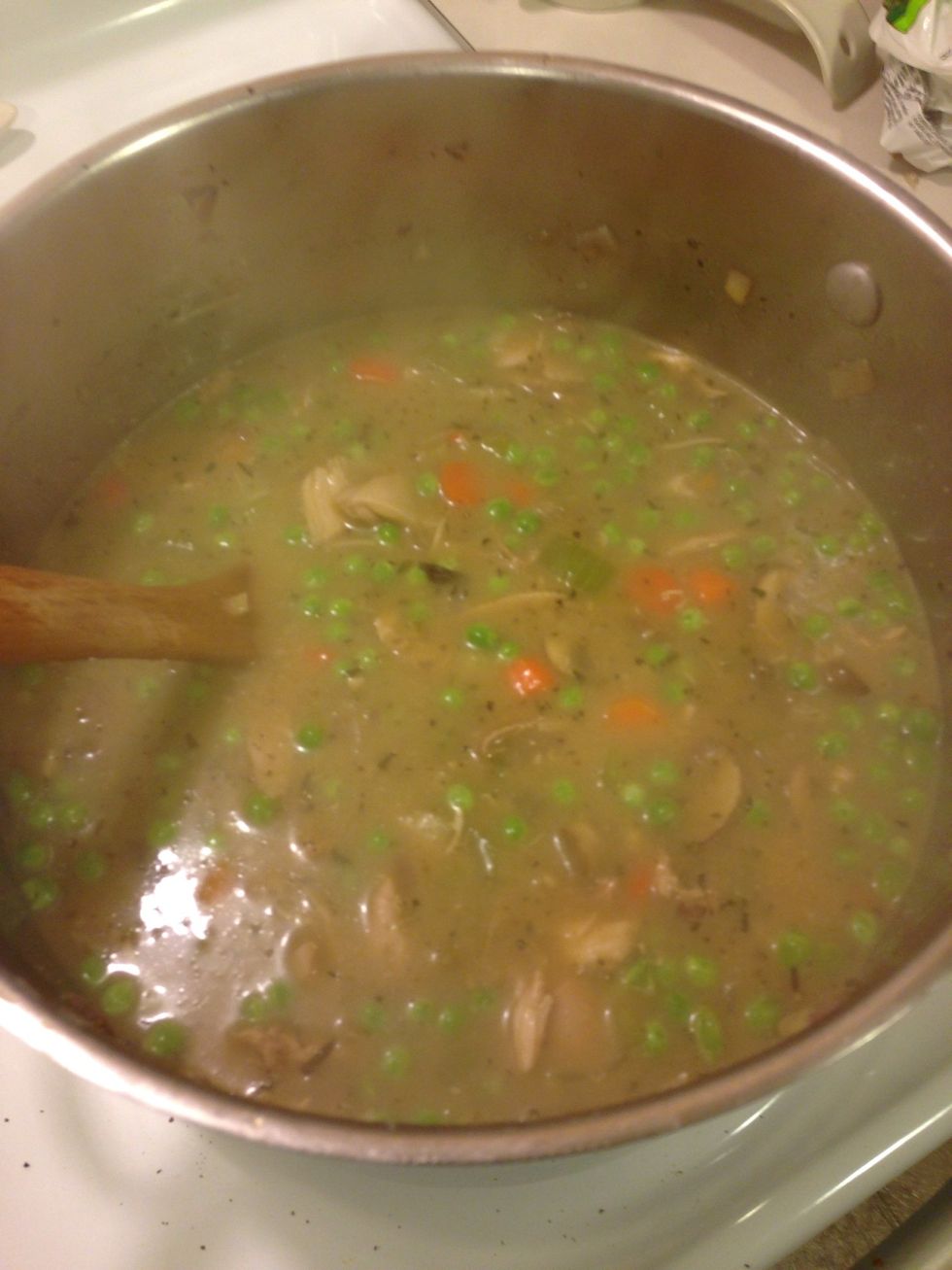 Then add soups and peas... Being to one more Boil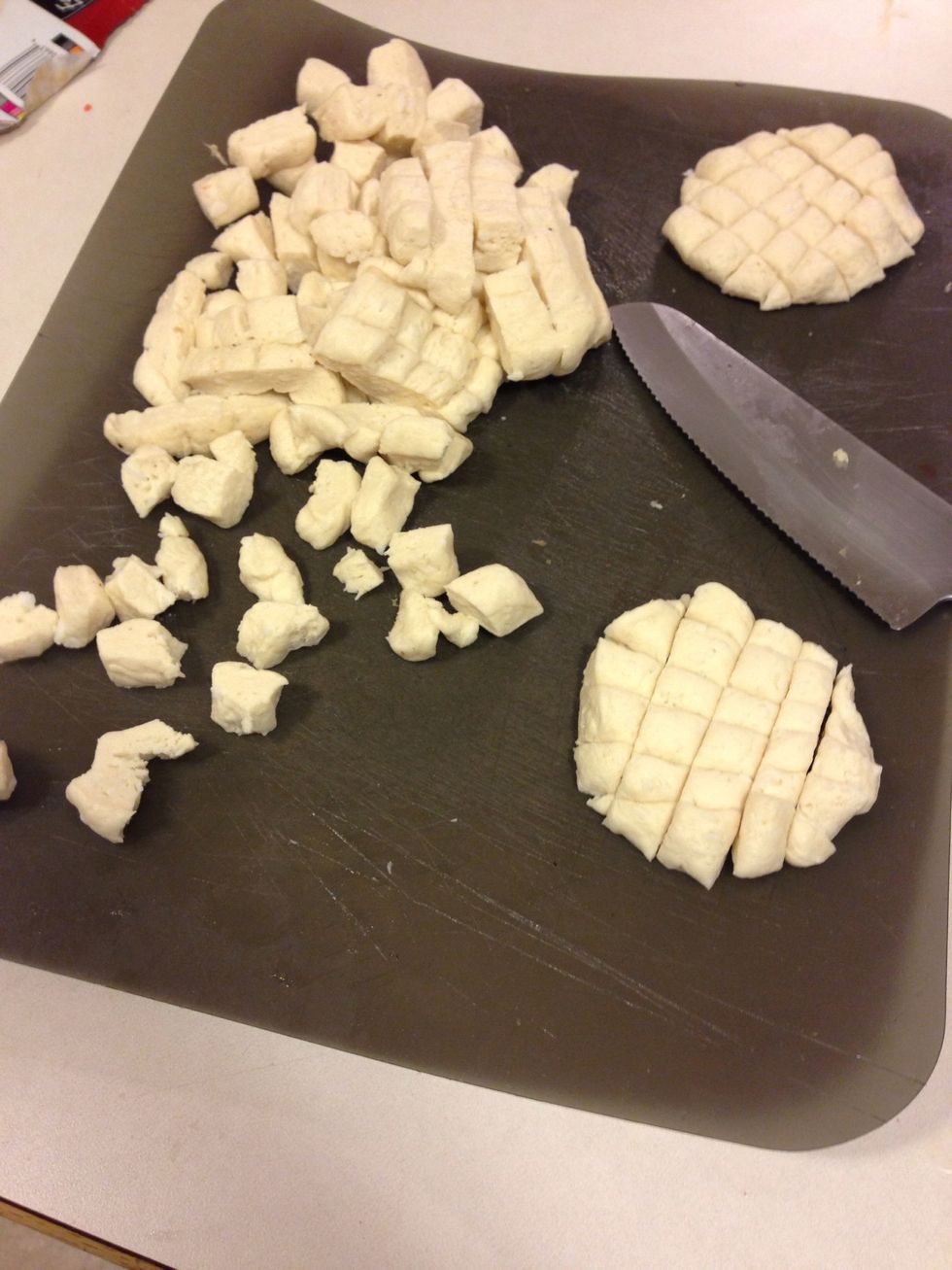 While you're waiting on it to boil open our biscuits and cut them up like so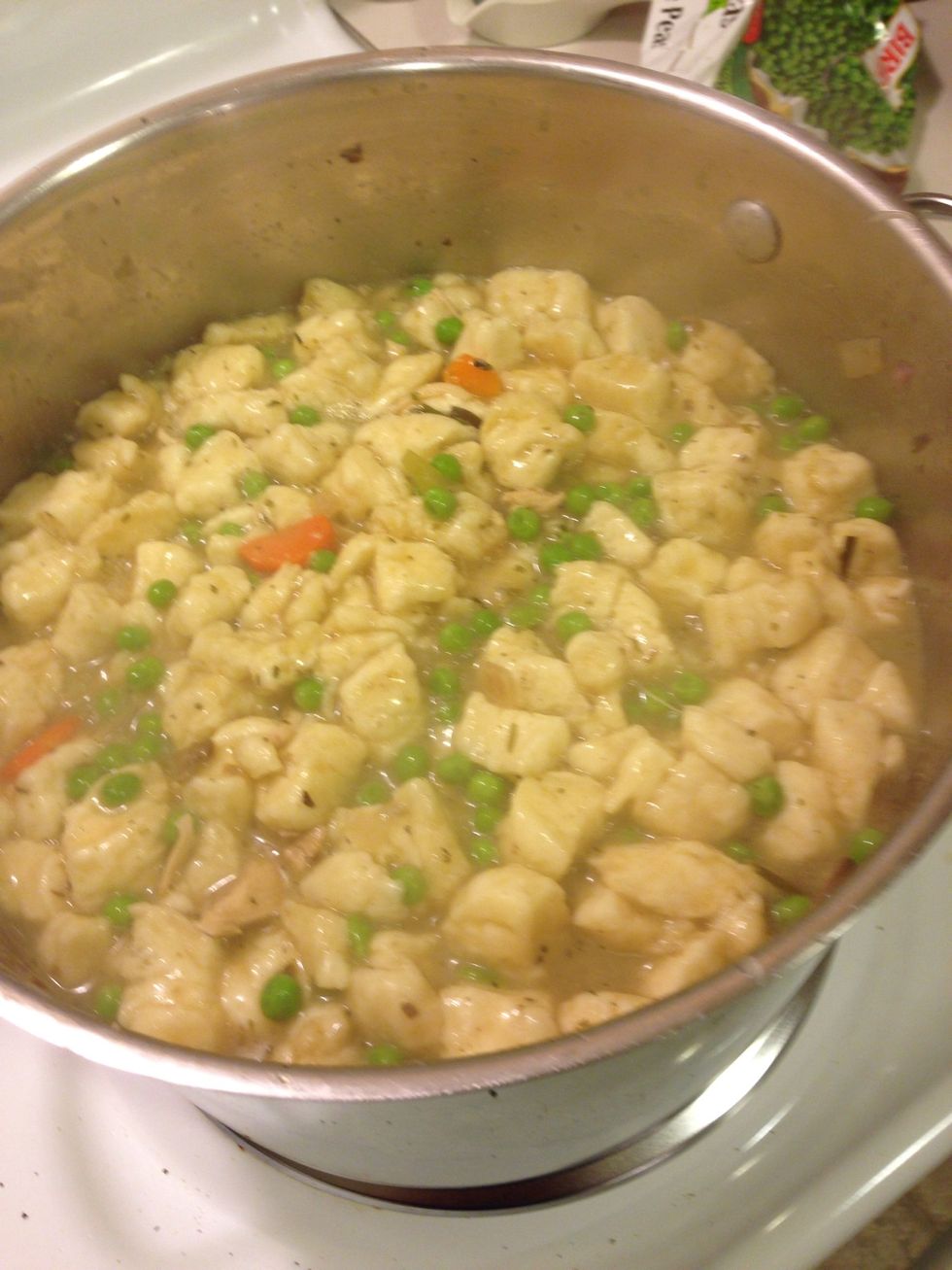 Add the biscuits into the mix and cook about 10 minutes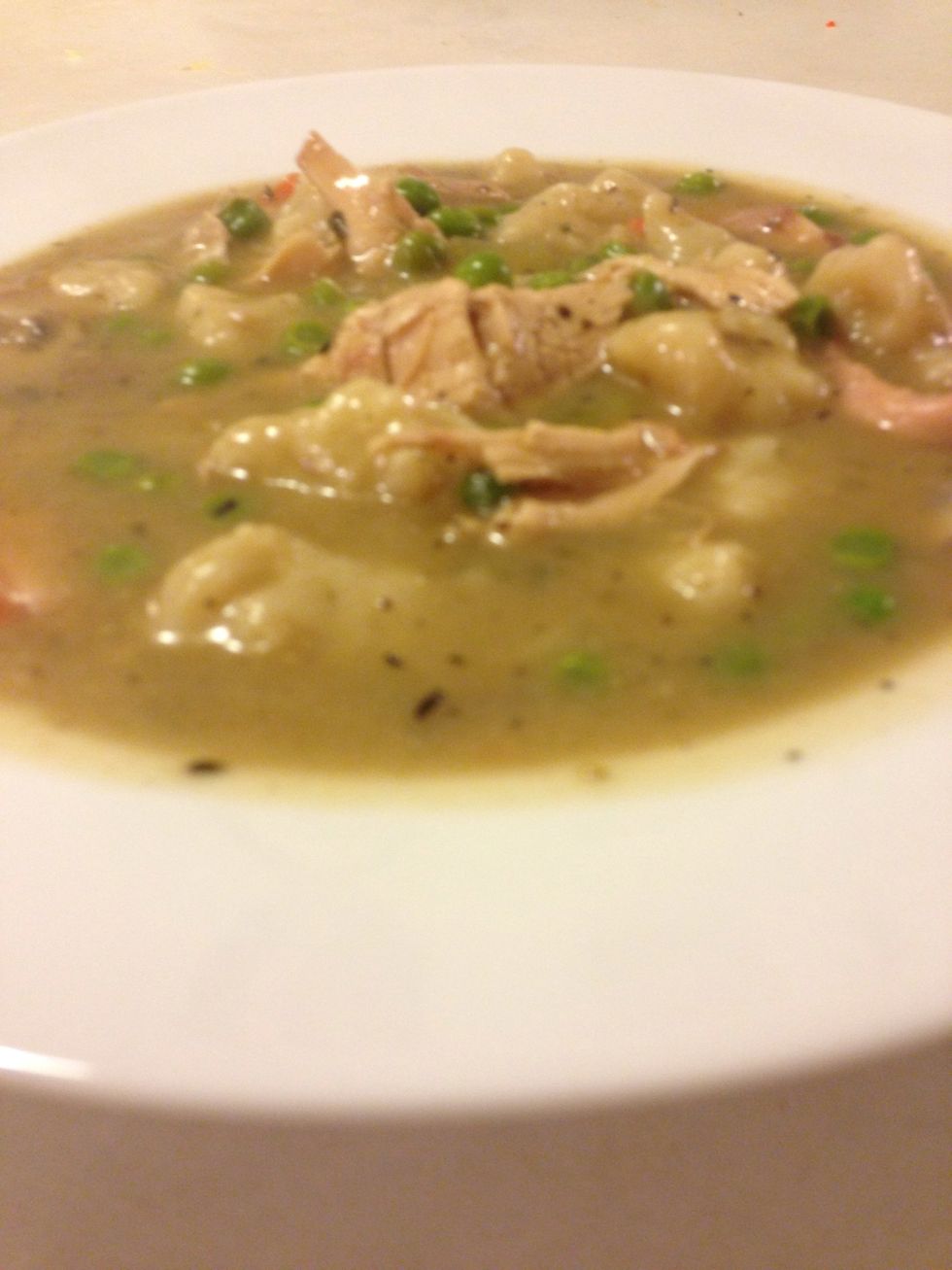 Serve and enjoy! This is an easy recipe and feeds a lot and freezes well! Enjoy and please check out my other guides and Facebook page Theloveofculinarycreations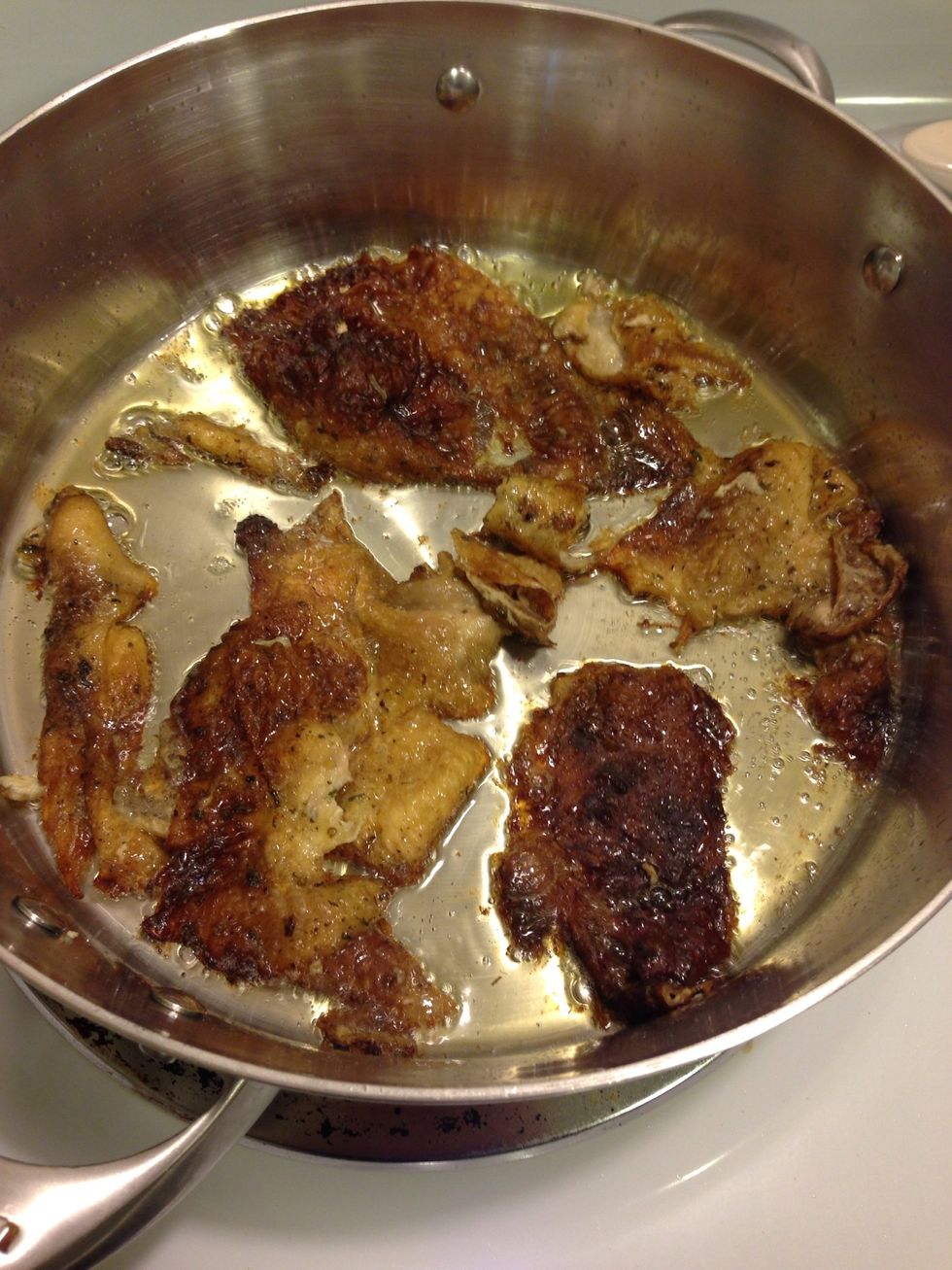 Bonus, I didn't feel like wasting the skin so I added some olive oil to a pan got it nice and hot and added skin, rendered down the fat and made it crispy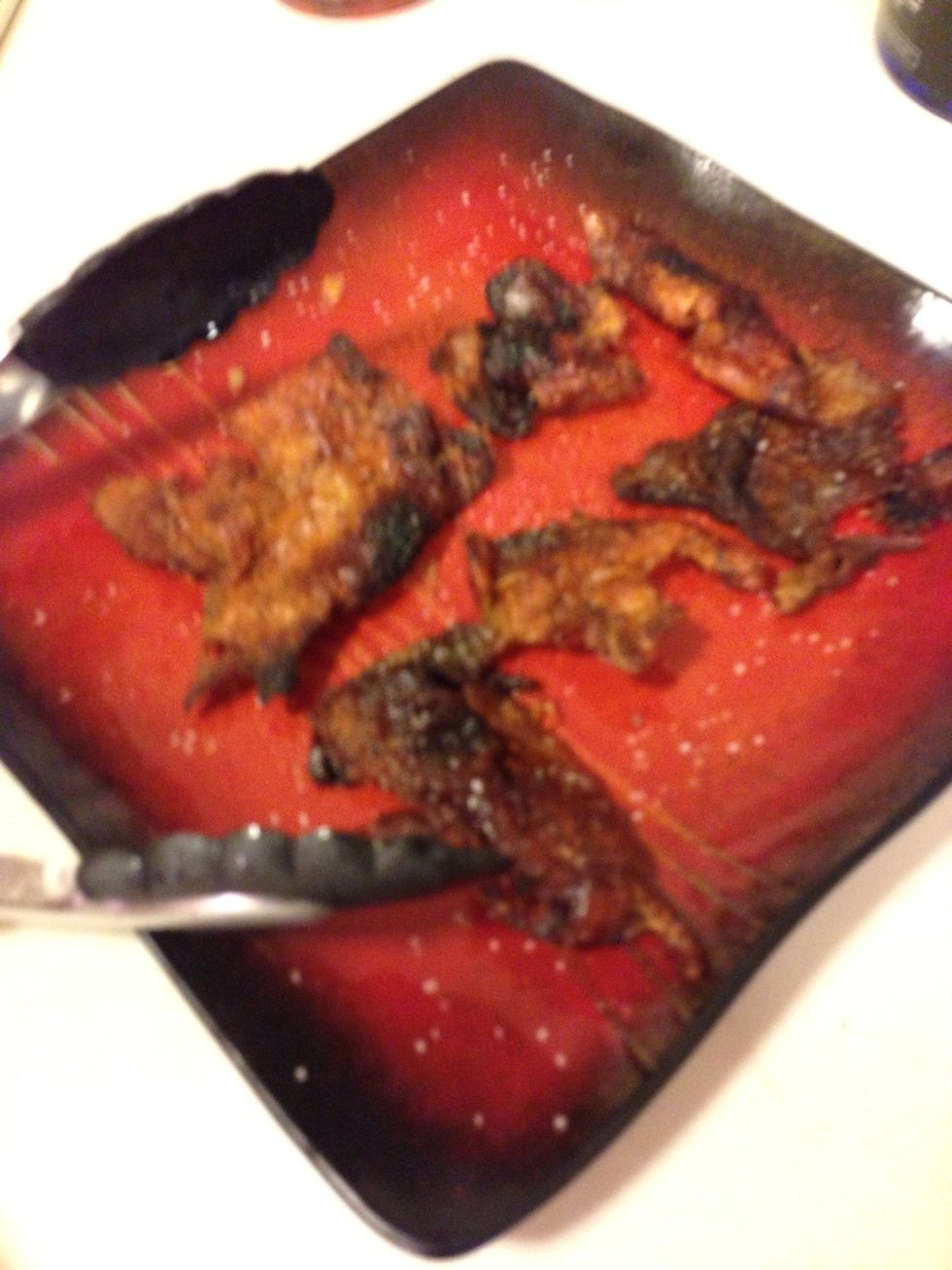 Like so! Added a little salt and you can even garnish your chicken and dumplings with it or eat it like a chip! Enjoy
Whole rotisserie chicken
I large can buttermilk biscuits
1 quart chicken stock
1 can cream of mushroom soup
I can cream of chicken soup
I can cream of mushroom with roasted garlic soup
4 carrots peeled and chopped
4 stocks celery chopped
15 mushrooms chopped
4-5 cloves of garlic chopped
One onion chopped
Half bag frozen peas
1 tablespoon garlic powder
1 teaspoon dry basil
1 teaspoon dry oregano
1 teaspoon dry thyme
1 teaspoon dry tarragon
1 teaspoon poultry seasoning
1 teaspoon dry parsley flakes
1.5 teaspoon celery seed
1 teaspoon dry mustard
1 teaspoon cumin
1-2 teaspoon salt
2 teaspoon pepper
Jerome Moss
I am in the U.S. Navy, and I love to cook, I plan on retiring and opening my own restaurant. Please Enjoy my guides and thanks to everyone who shares theirs!