How to cook way better banana bread
Skip the boxed and generic recipes. Great banana bread calls for way more bananas. Slippy, squishy, brown bananas.
23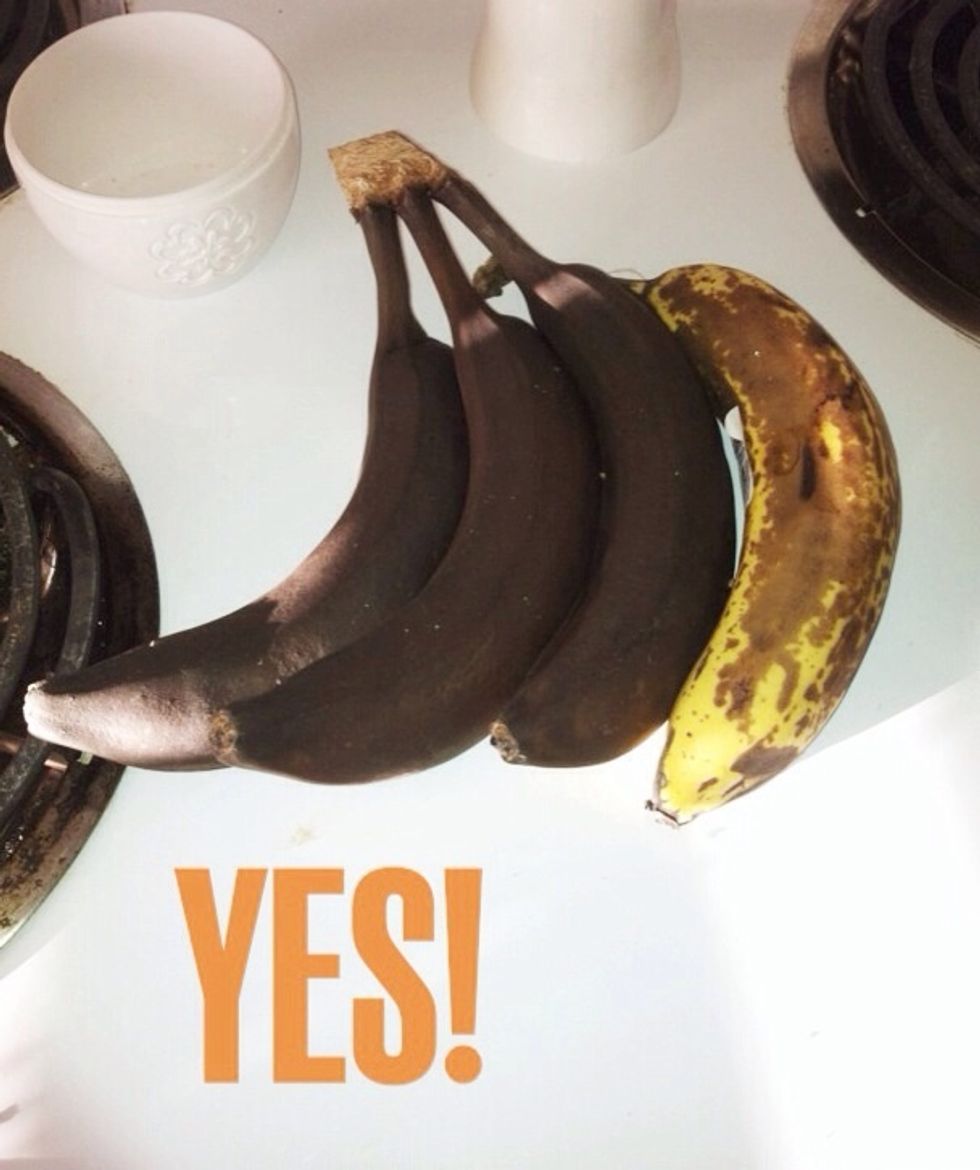 The one on the right is barely legal but I'll let it slide.
If you get the urge to add chocolate chips, let it pass. Your banana bread shouldn't need candy to be palatable.
Mix dry ingredients in one bowl. Mix wet ingredients in another. Combine all together and mix some more.
Grease 4x9 baking pan with butter. Bake at 375• - approx 40min. *Test at 35 minutes and each 5 min interval after until insert comes out clean.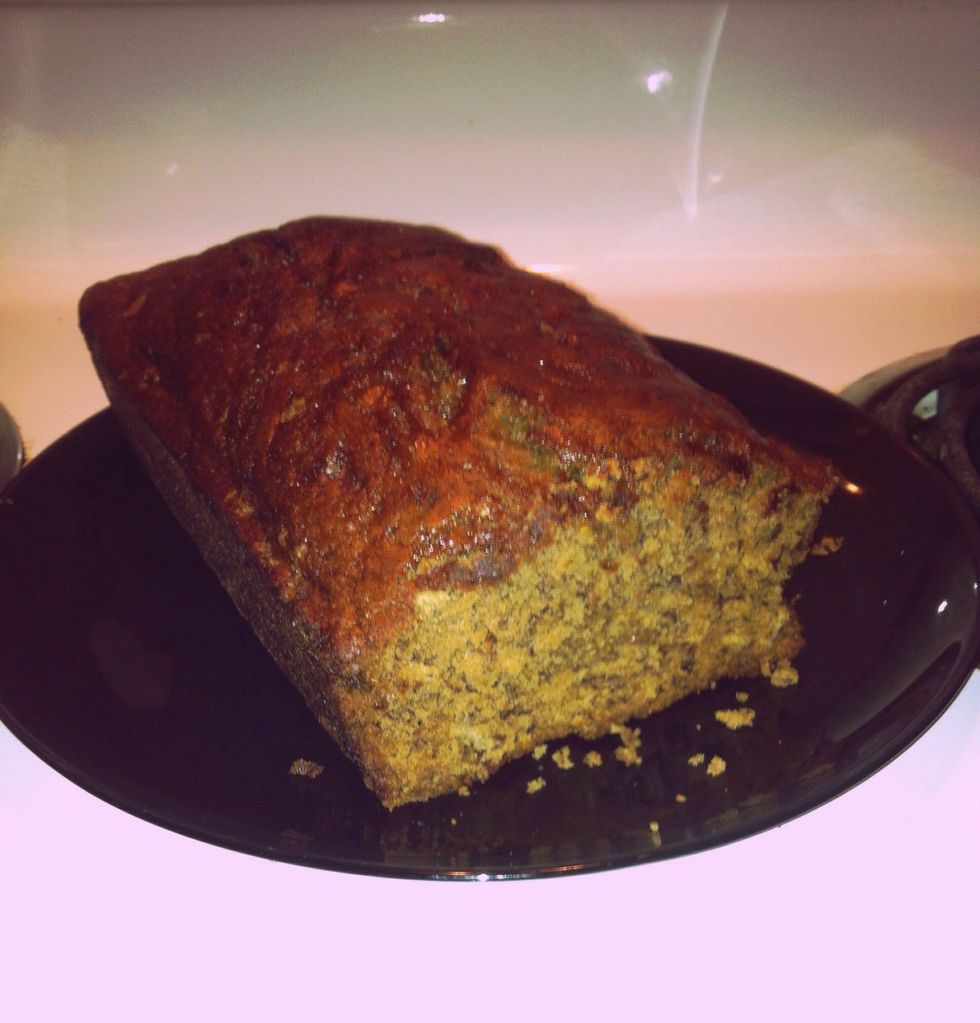 The top should be sticky-moist and insides cooked. Over-Ripe bananas leave the center a darker yellow color, and create a sweeter, richer flavor!
When done (insert comes out clean) remove loaf from pan and wrap in foil. Let set for 1hour. Enjoy alone or dipped in your preferred milk. Mmm.
1.0c Sugar (I mix brown & white)
1/2c Flour
1/4tsp Nutmeg
1.0tsp Cinnamon
1/4tsp Baking soda
1/4tsp Salt
1/8c Butter
2.0 Eggs
3/4tsp Real 100% Vanilla extract
3.0 Large (or 4 small) BLACK Bananas
1/4c Olive oil
Crushed Walnuts (optional)