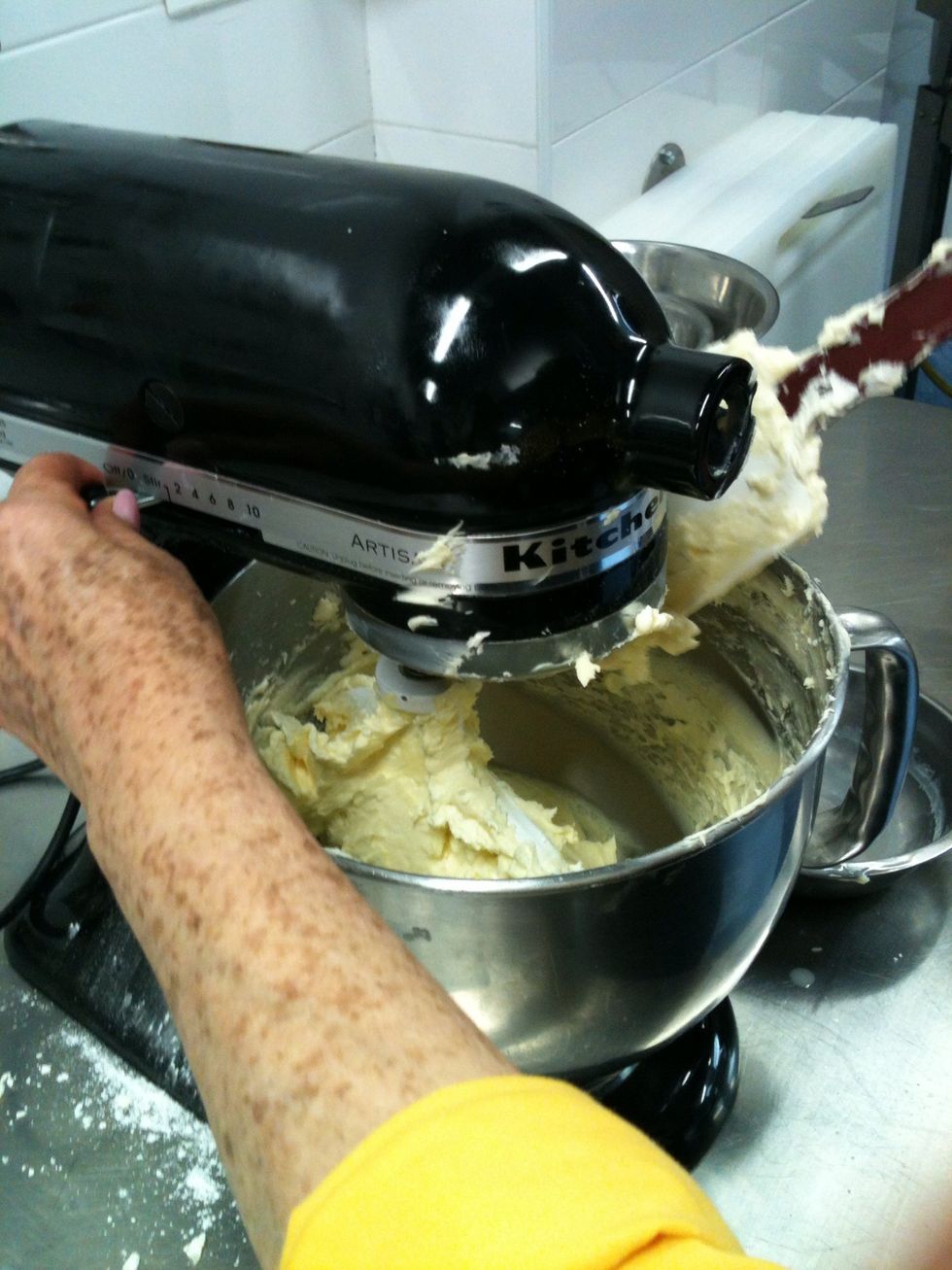 Mix the sugar with the butter (cremate) about 4 minutes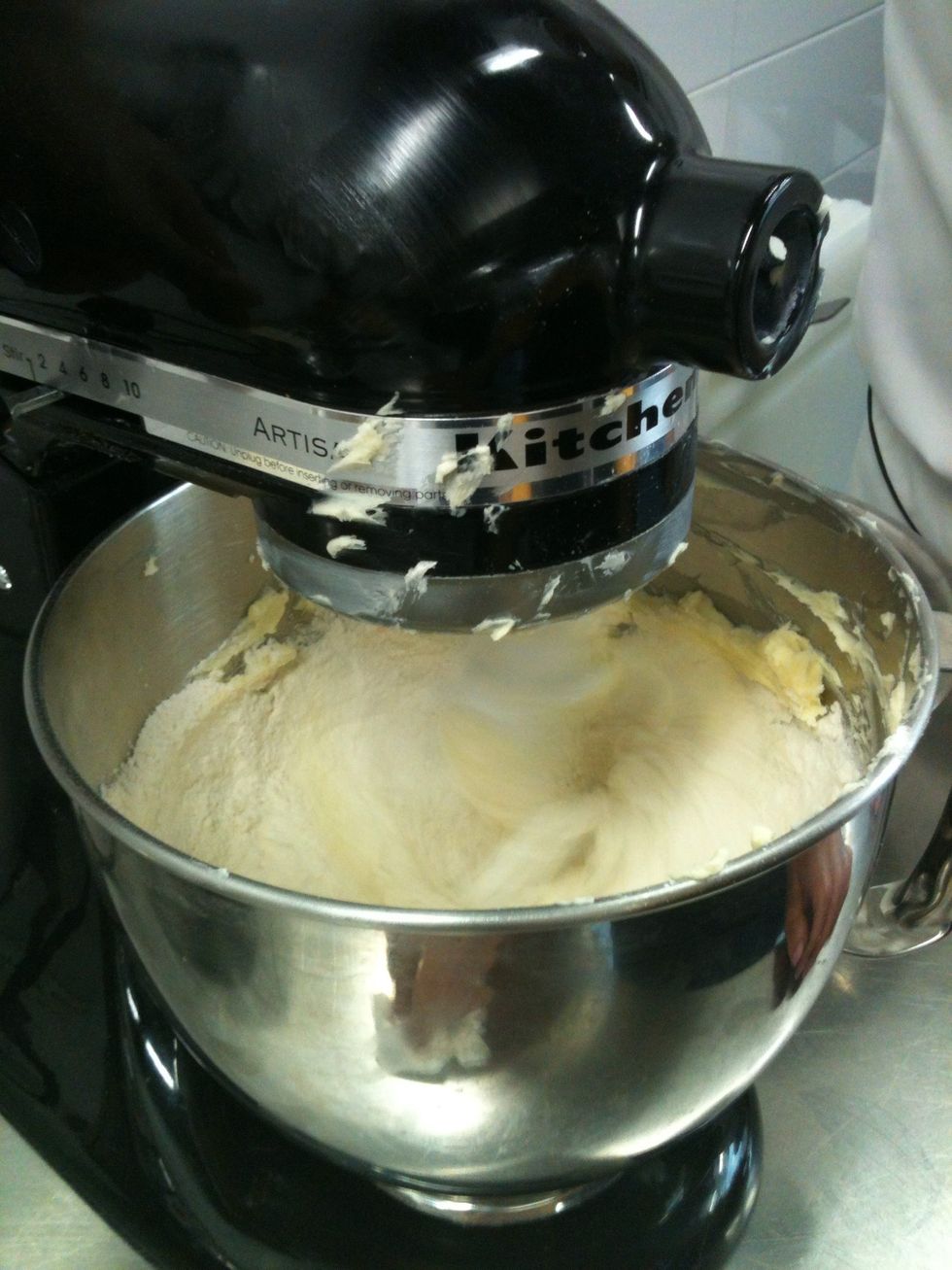 Add the flour and the egg whites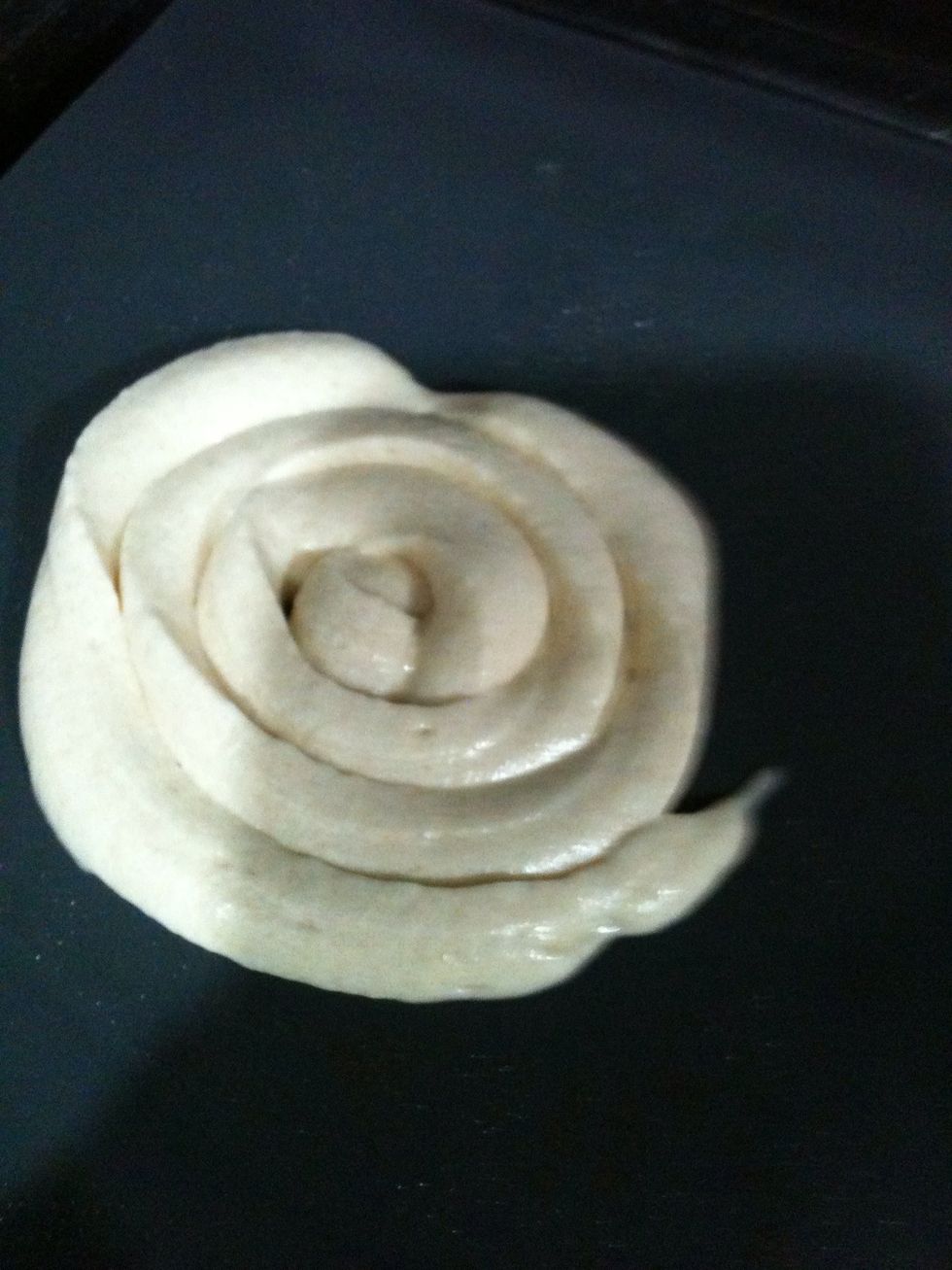 On a silicone sheet and with a pastry bag distribute the cookies (round shape) Bake at 180 degrees Celsius for 7 minutes.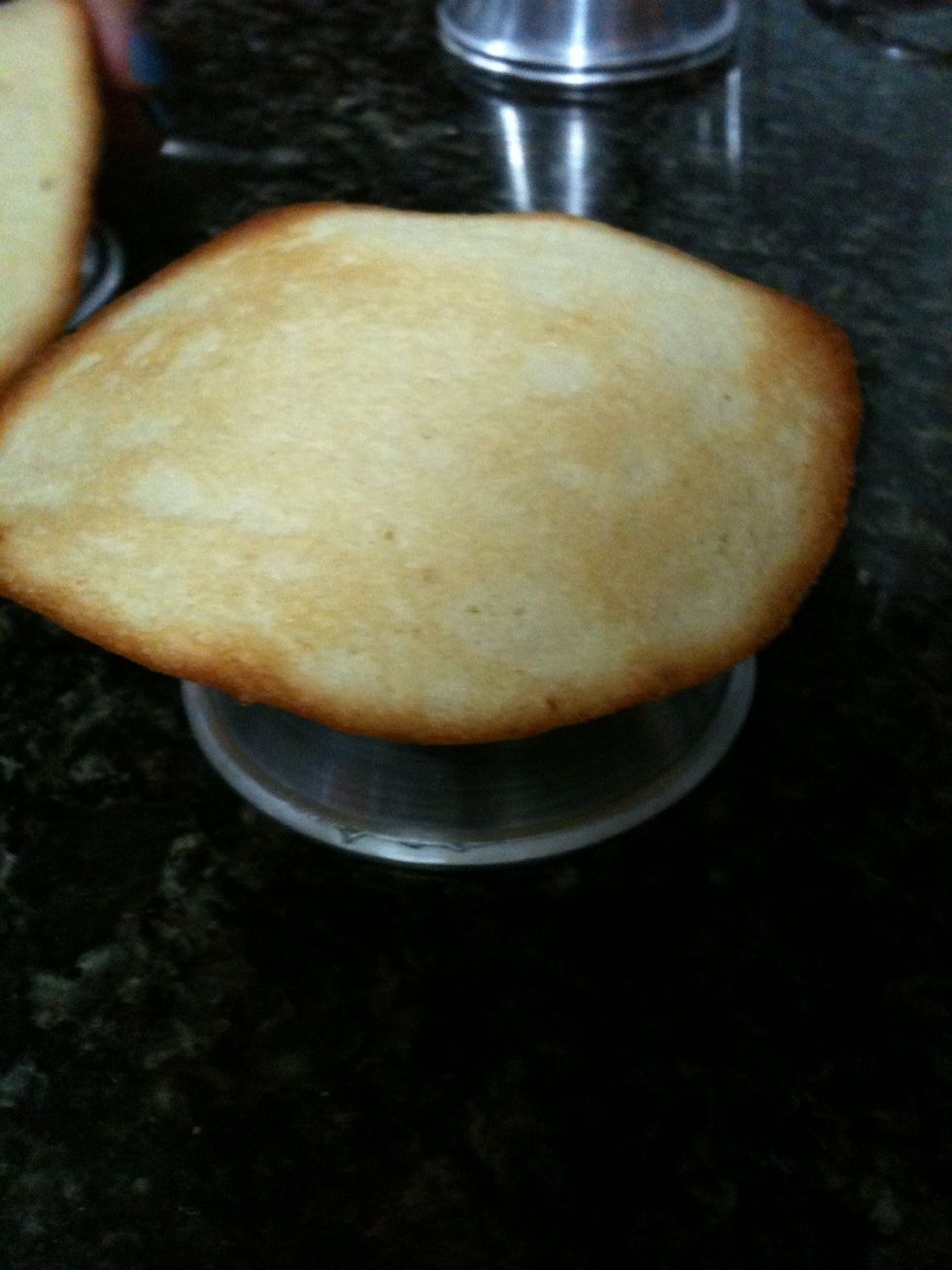 Remove the cookies from the oven and while they are still hot place them on a cupcake mold. (If You don't have us an upside down glass)
Gently shape the cookies
-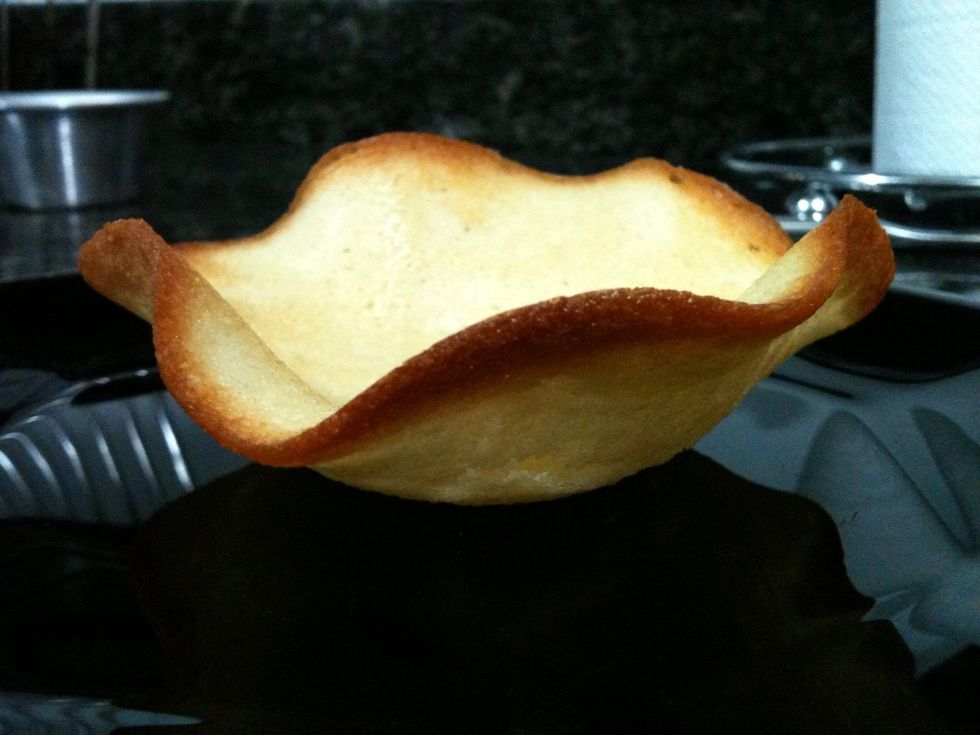 Remove from the mold. And let them cool
Add some fruits with a little whipped cream or ice cream.
125.0g Butter
125.0 Powdered sugar
125.0g Egg white
125.0g Flour