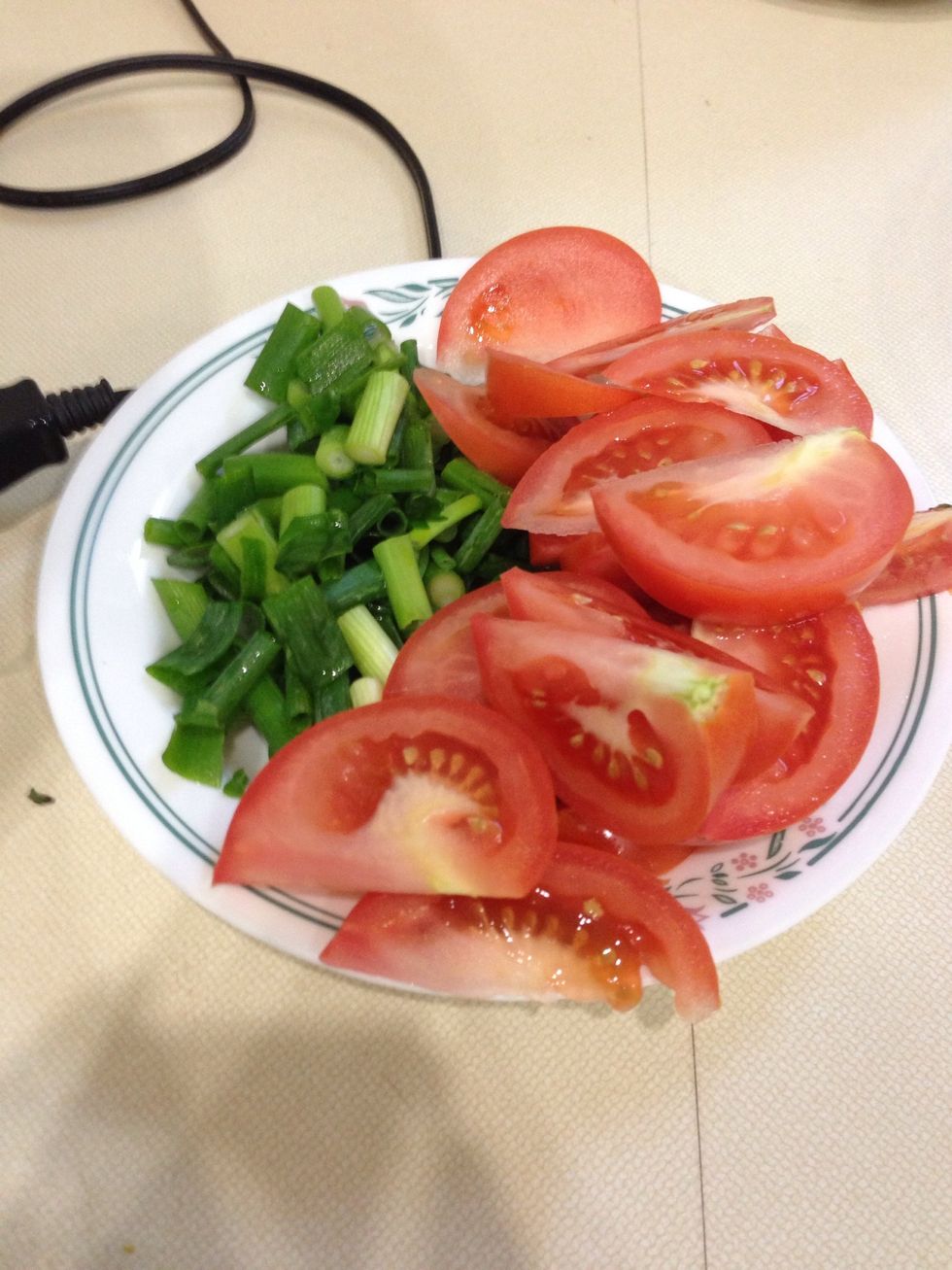 Cut up the tomatoes and the green onion stems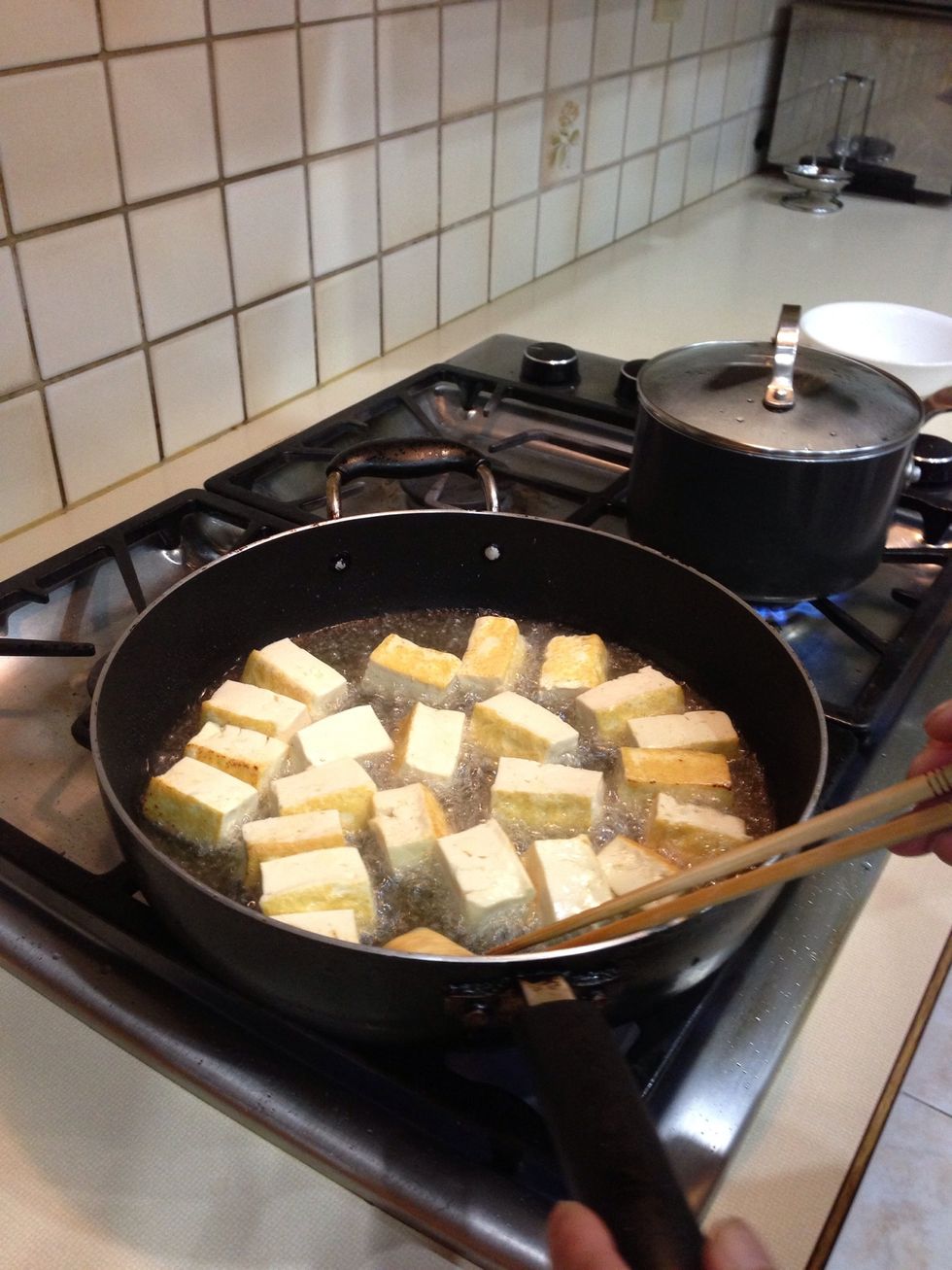 Cut the tofu into large cubes and deep fry them so that they are golden on each side. Make sure you evenly cook each sides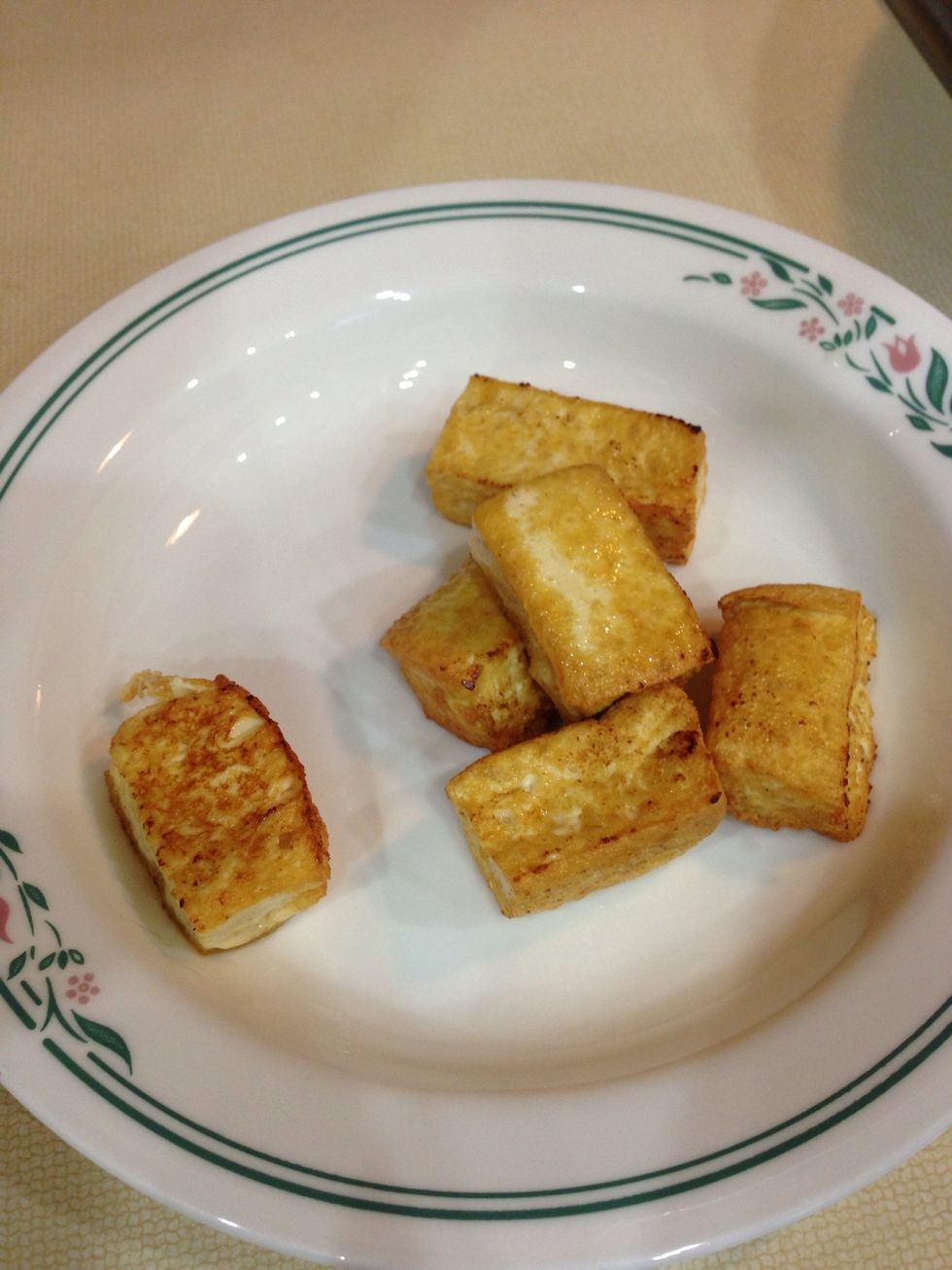 Place the cook tofu on a plate. Make sure they are still soft in the inside and not too crispy.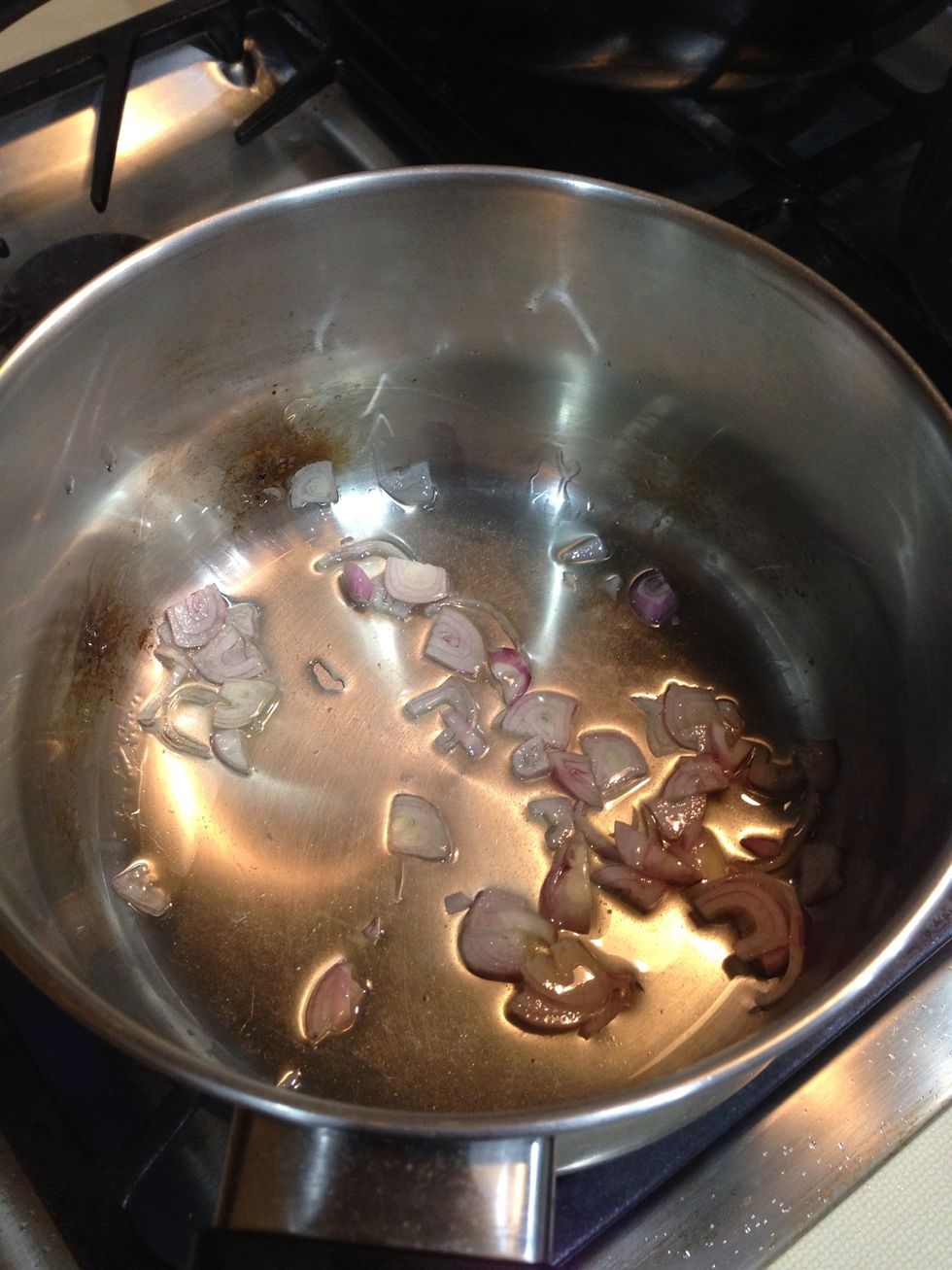 In a medium or large pot, add the chopped up shallots and stir them around with a generous amount of oil. Cook till they seem well done.
Add only the tomatoes to the pot.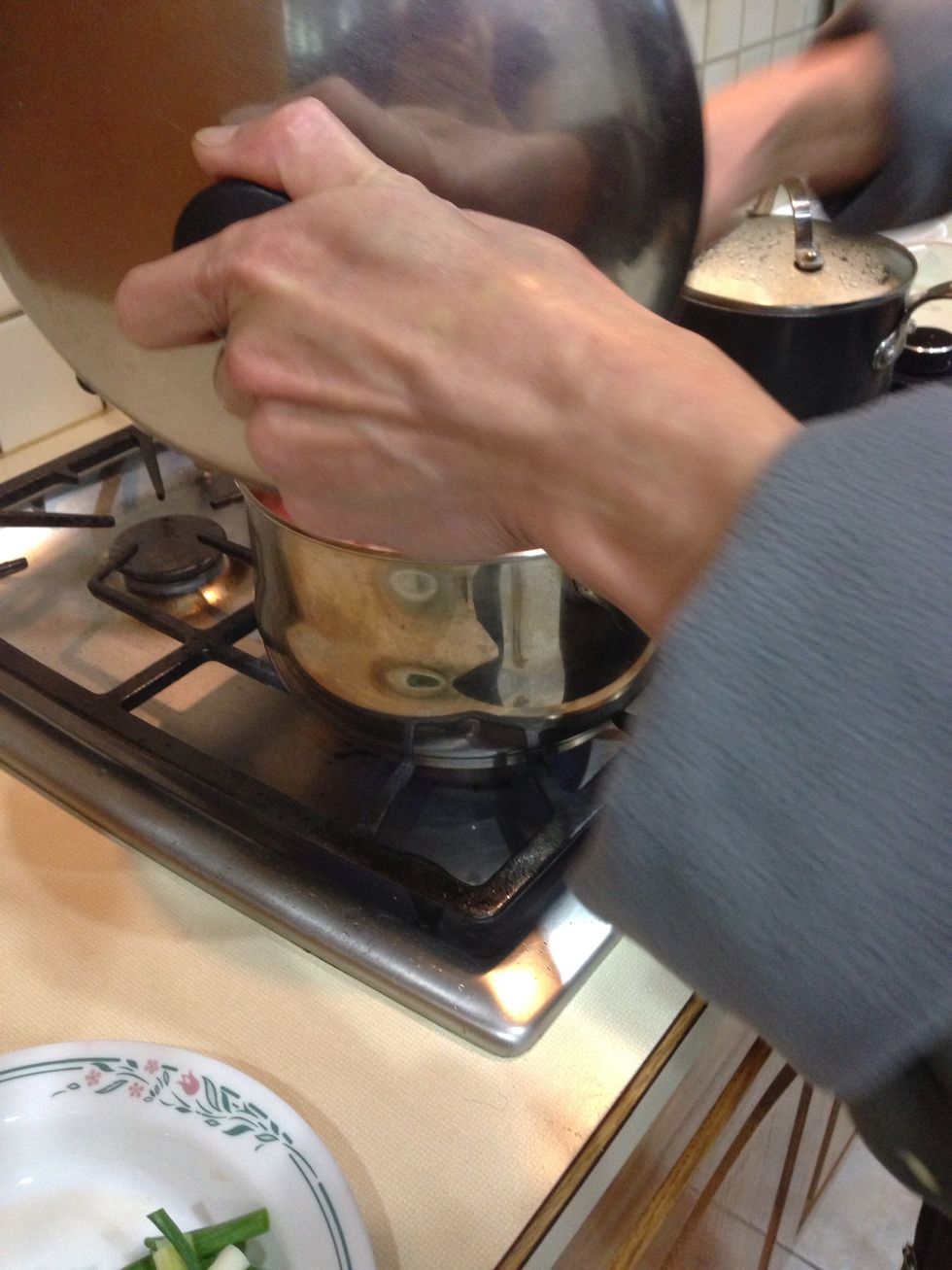 Let the tomatoes simmer with the onions for a good 5 mins. Make sure to stir them around and mix the tomatoes in with the onions.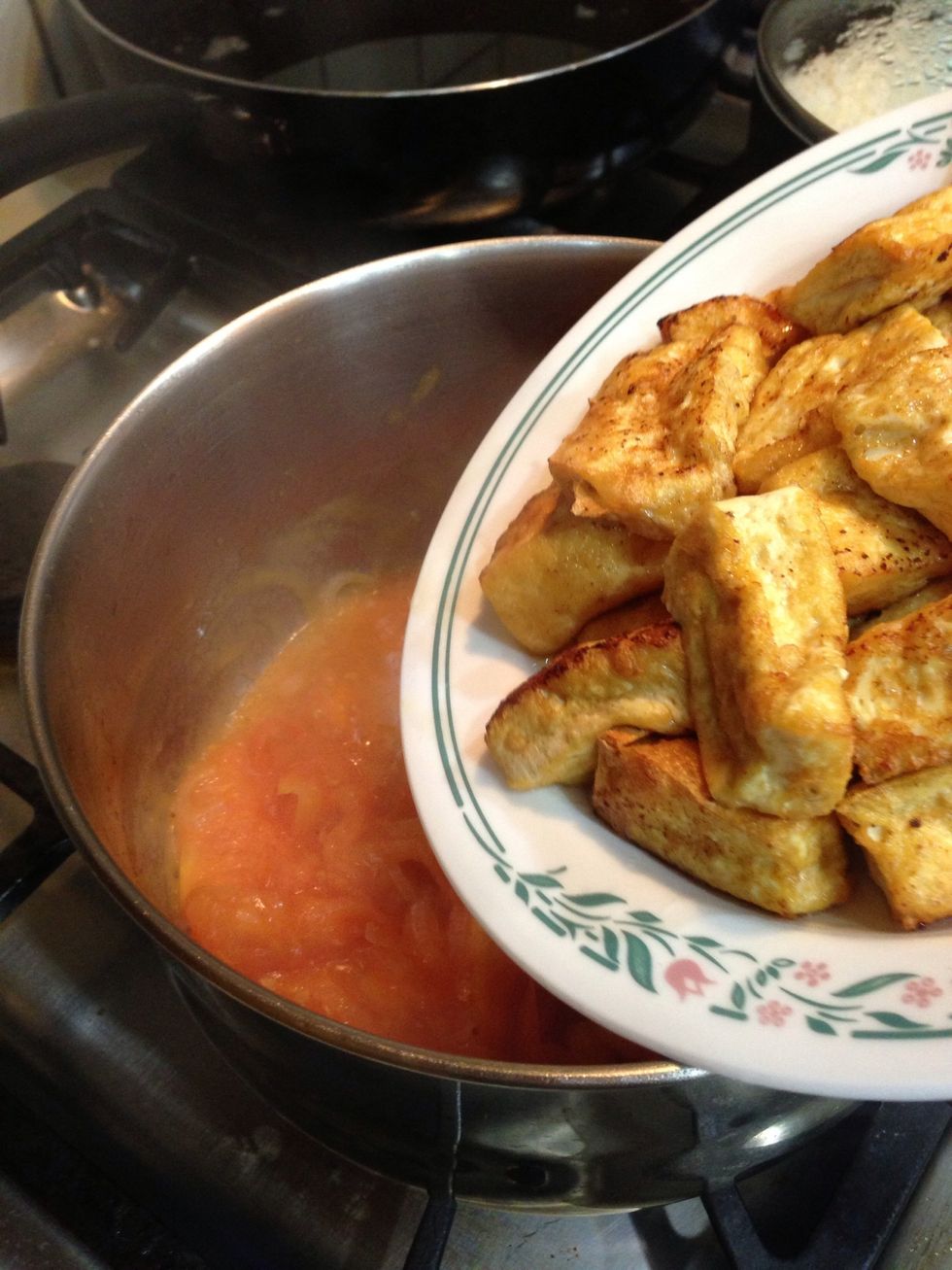 After the tomatoes have disintegrated (looks like thick soup), add the deep fried tofu to the pot. Mix the tomatoes, shallots and the tofu around.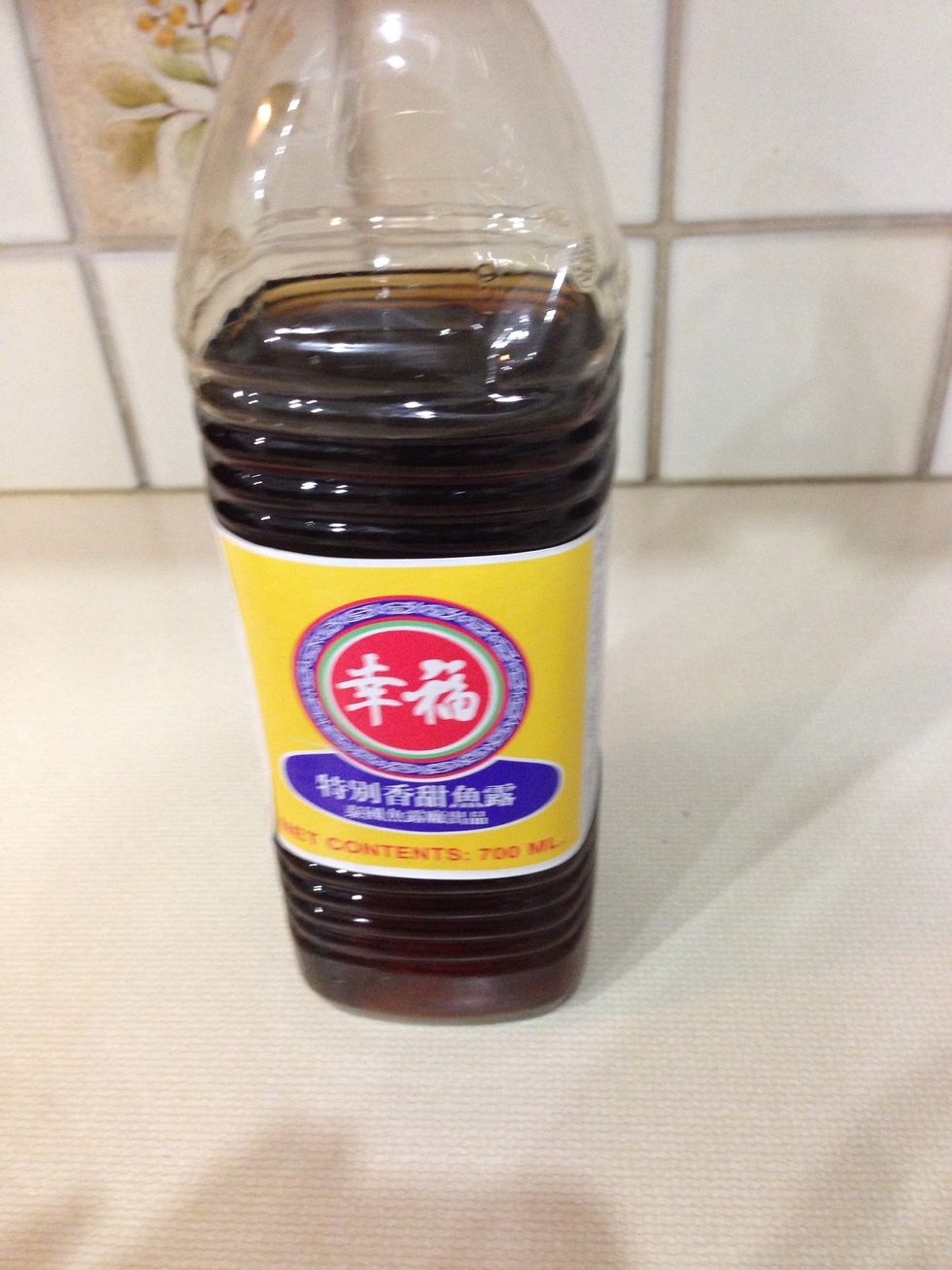 Then add the fish sauce to the pot. Add to taste. I usually add around 3 tablespoons.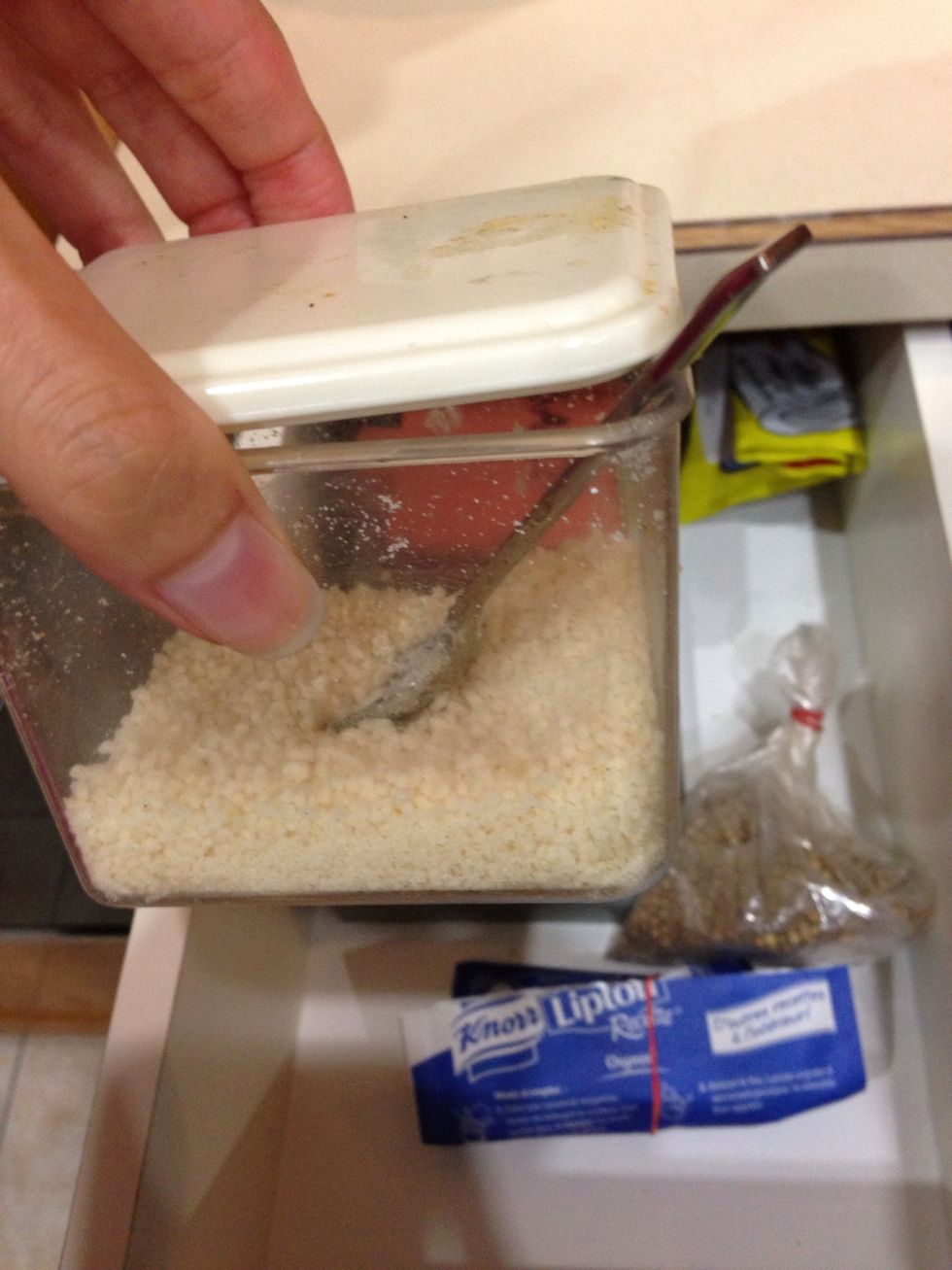 Then add pork soup powder. Add to taste. I usually add 3 tablespoons. U can substitute this with salt and pepper (use less amount and taste it before adding too much).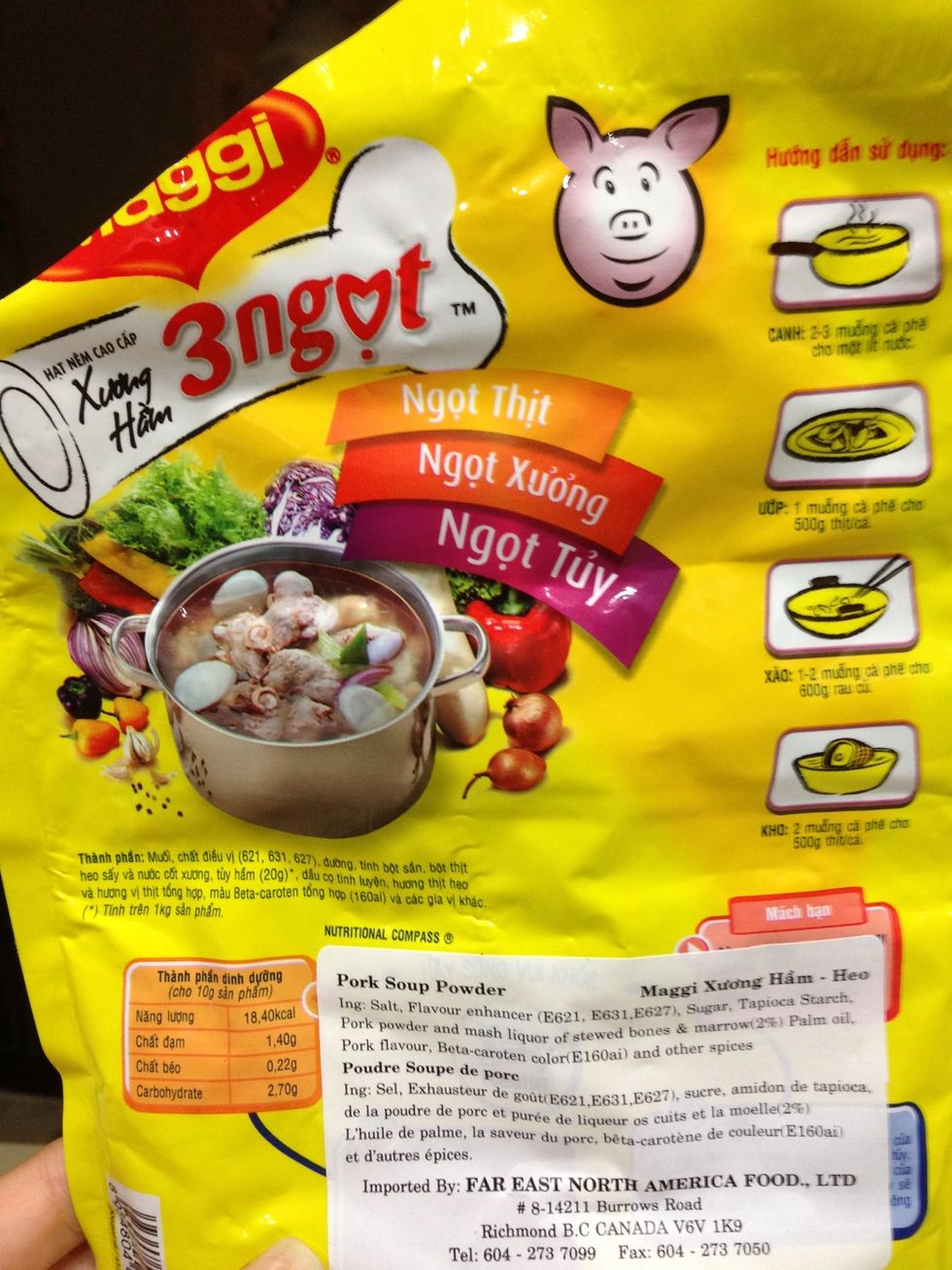 This is the pork soup powder that my family uses. My family usually buys this at an Asian grocery store.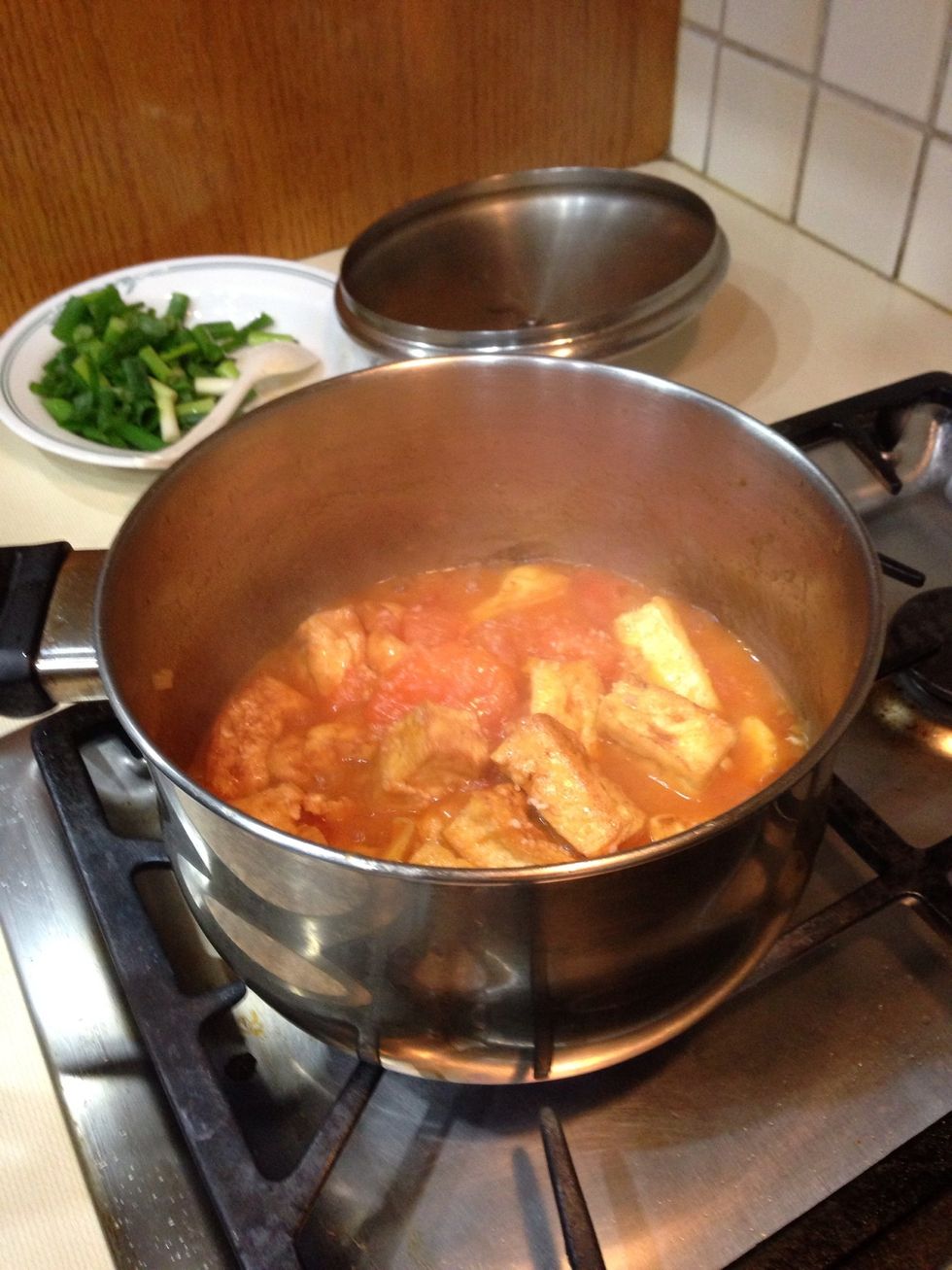 This is what your pot should look like. Everything should be mixed around.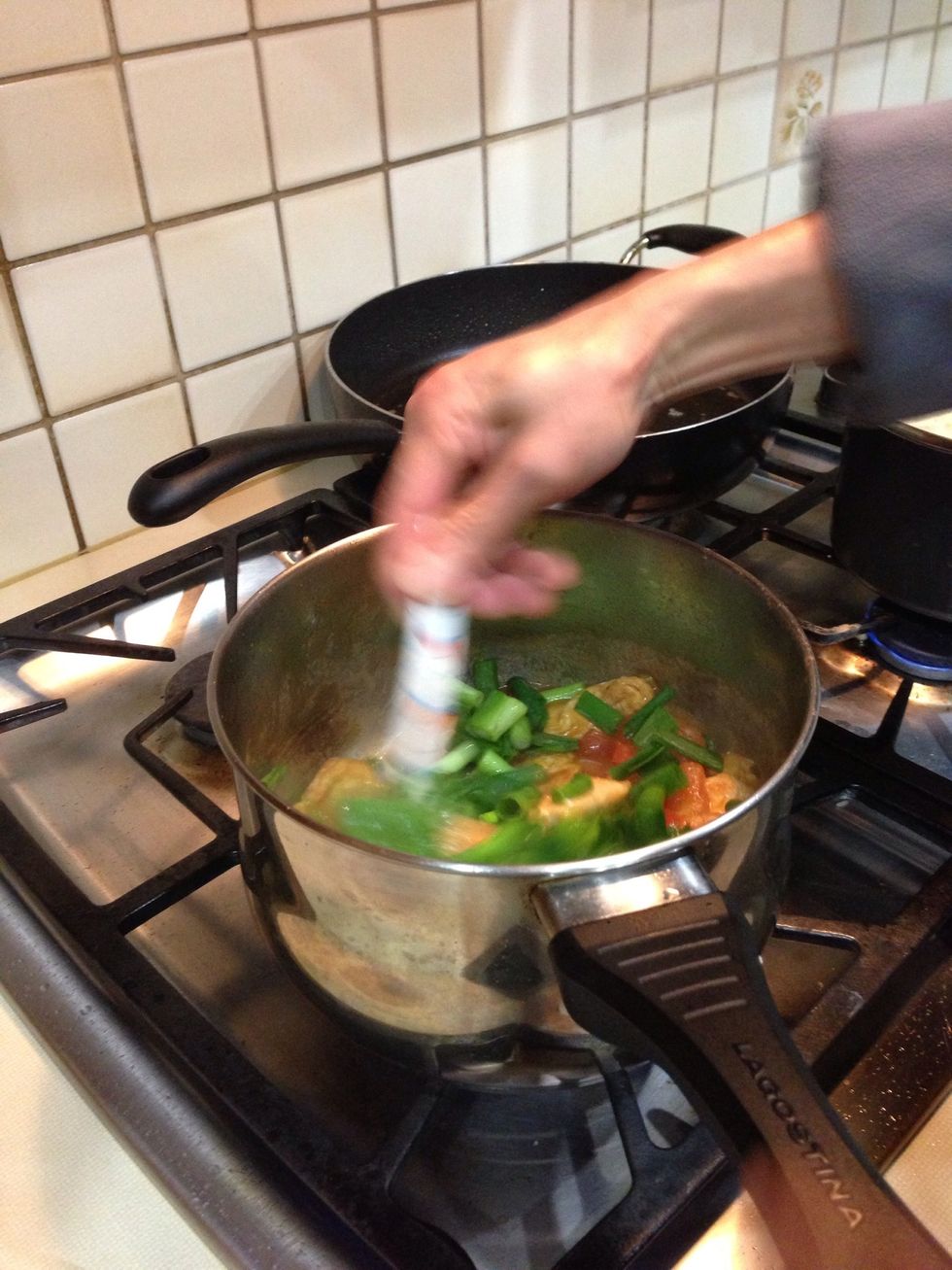 Then add the chopped green onions and mix it with the tofu Tomatoes
voila! Ur almost done. This is what it should look like :)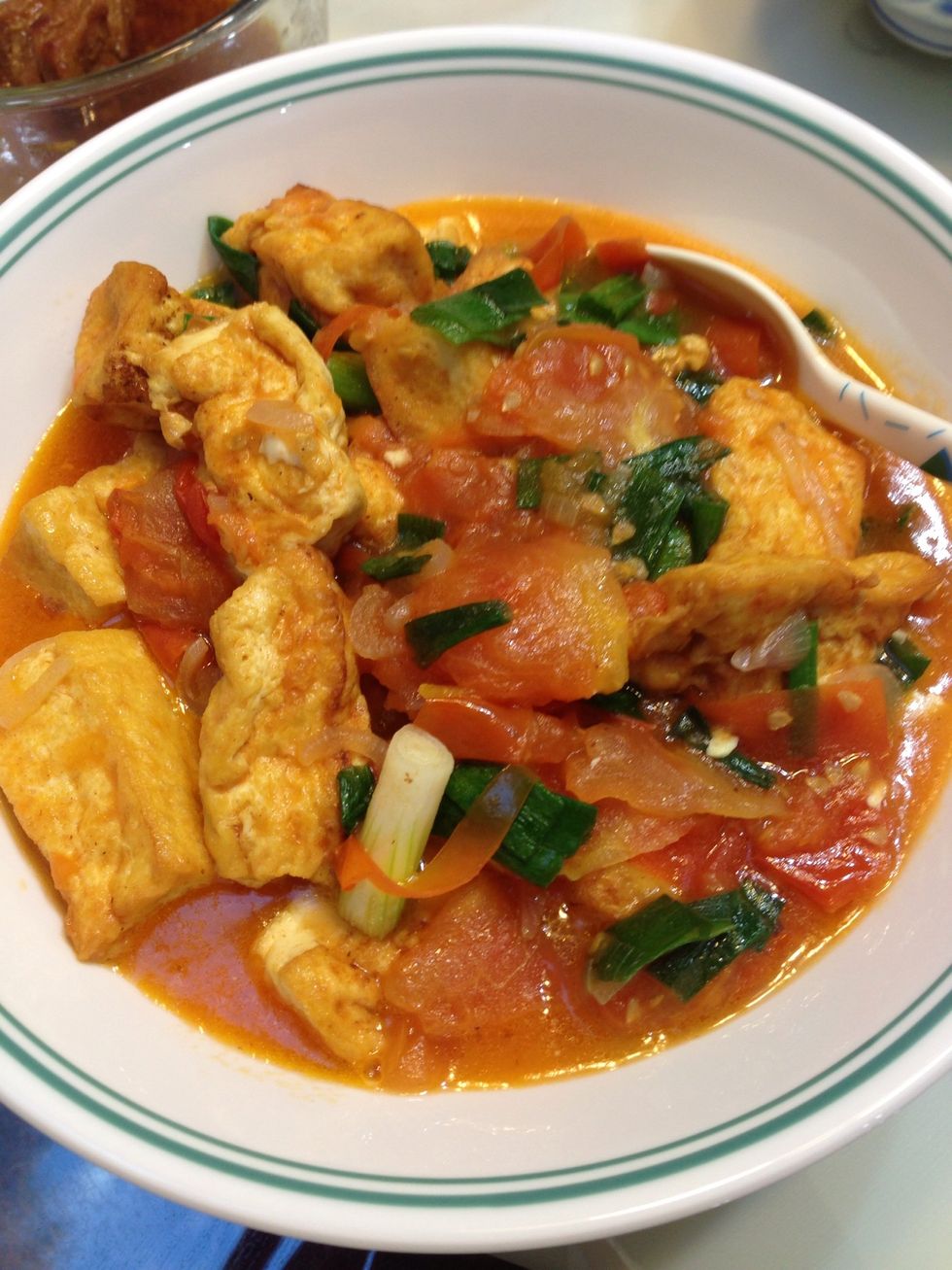 All u have to do now is put it in large bowl or a deep plate and you are ready to eat!
2.0 Soft tofu Boxes
2.0 Tomatoes
3.0Tbsp Fishsauce
6.0 Green onions (chopped up)
1.0 Shallots (chopped up)
3.0Tbsp Pork soup powder
If no pork soup powder use salt & pepper to taste