How to cook vietnamese-style chicken wings (ga chien nuoc mam)
Cook Vietnamese-Style Chicken Wings (Ga Chien Nuoc Mam)
257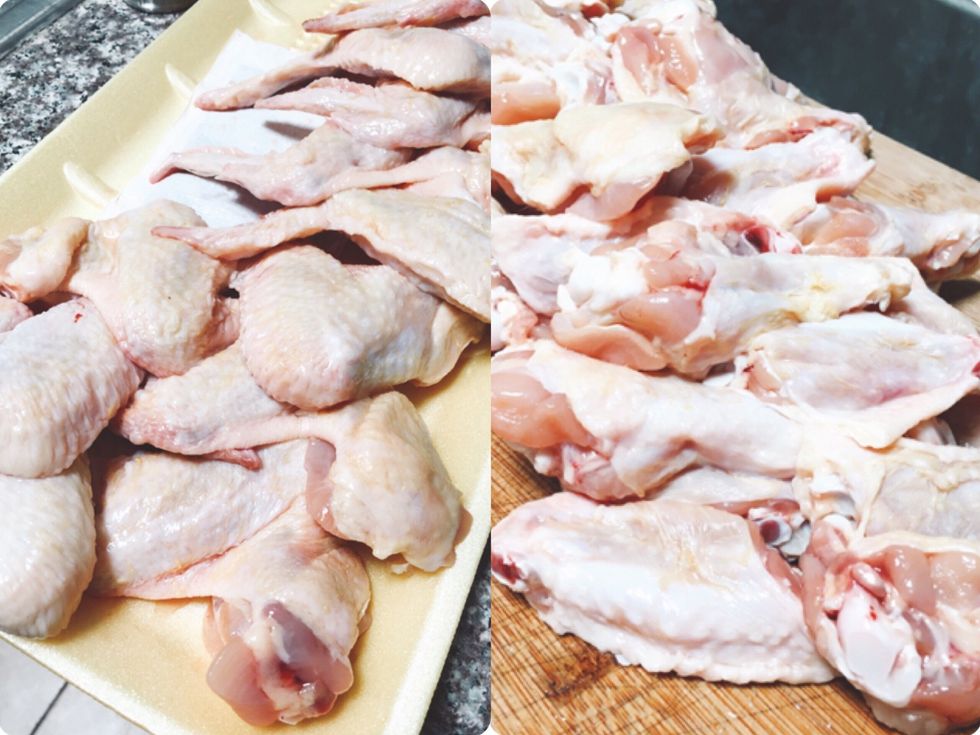 You can buy whole wings and cut them down into drumletts and wings or buy them pre cut. i have 40 pieces (after cutting) here cause we had 20 for lunch & 20 for dinner.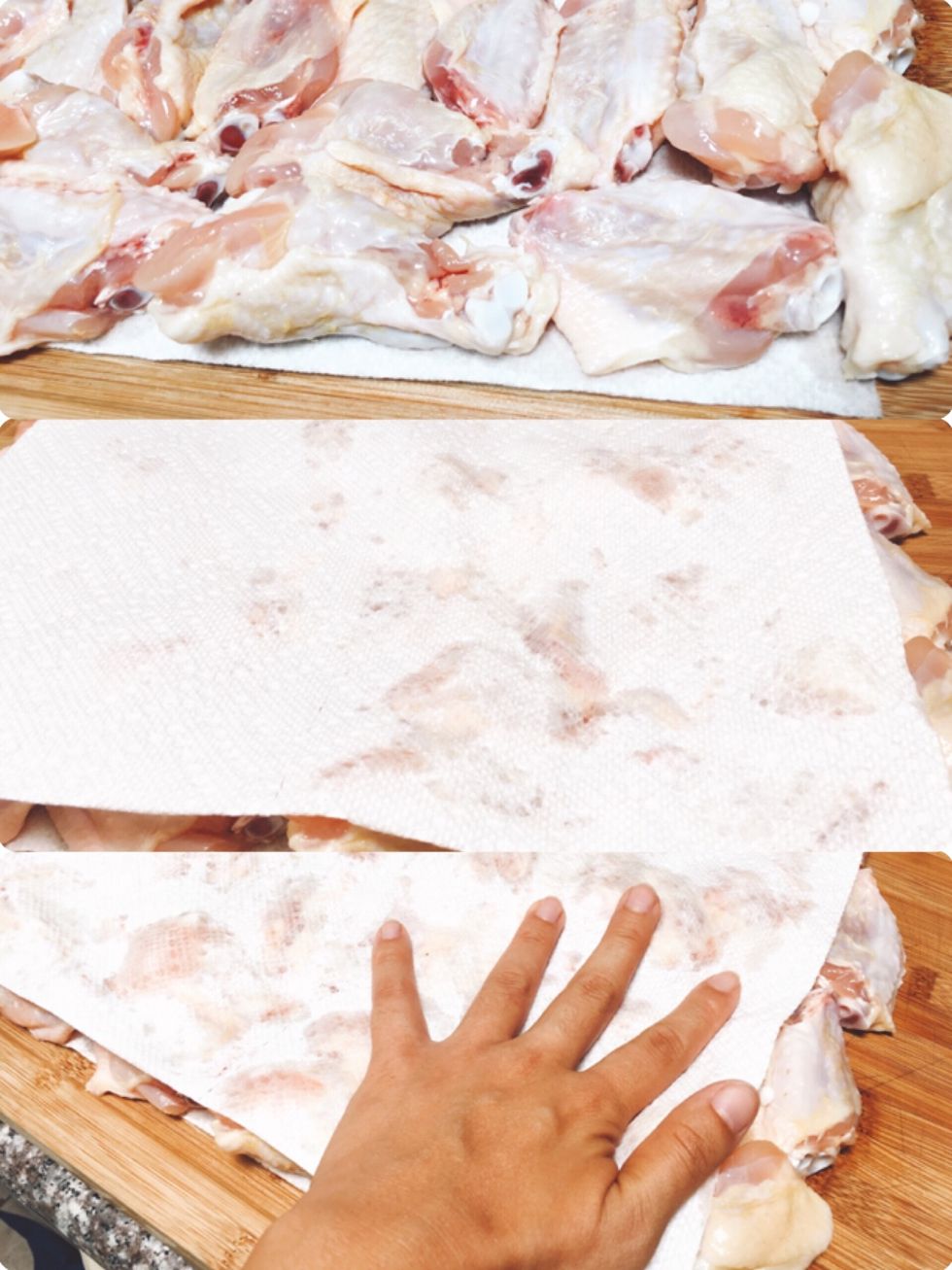 wash the wings and place them on a layer of paper towels. take another layer and put it on top and pat the chicken dry as much as possible.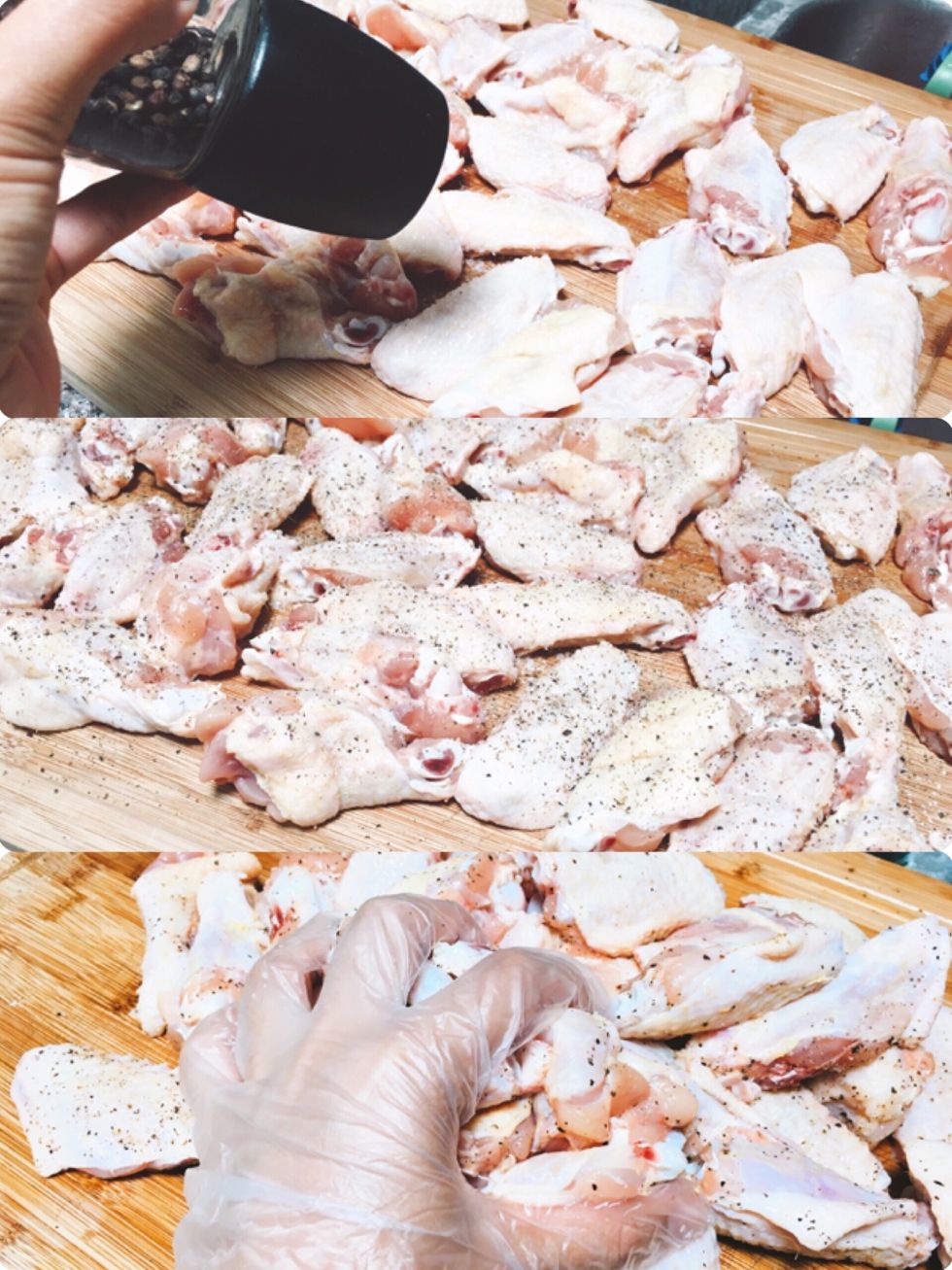 Sprinkle kosher salt & pepper onto the chicken. you can sprinkle it on and flip them or just mix the chicken up to distribute the seasoning.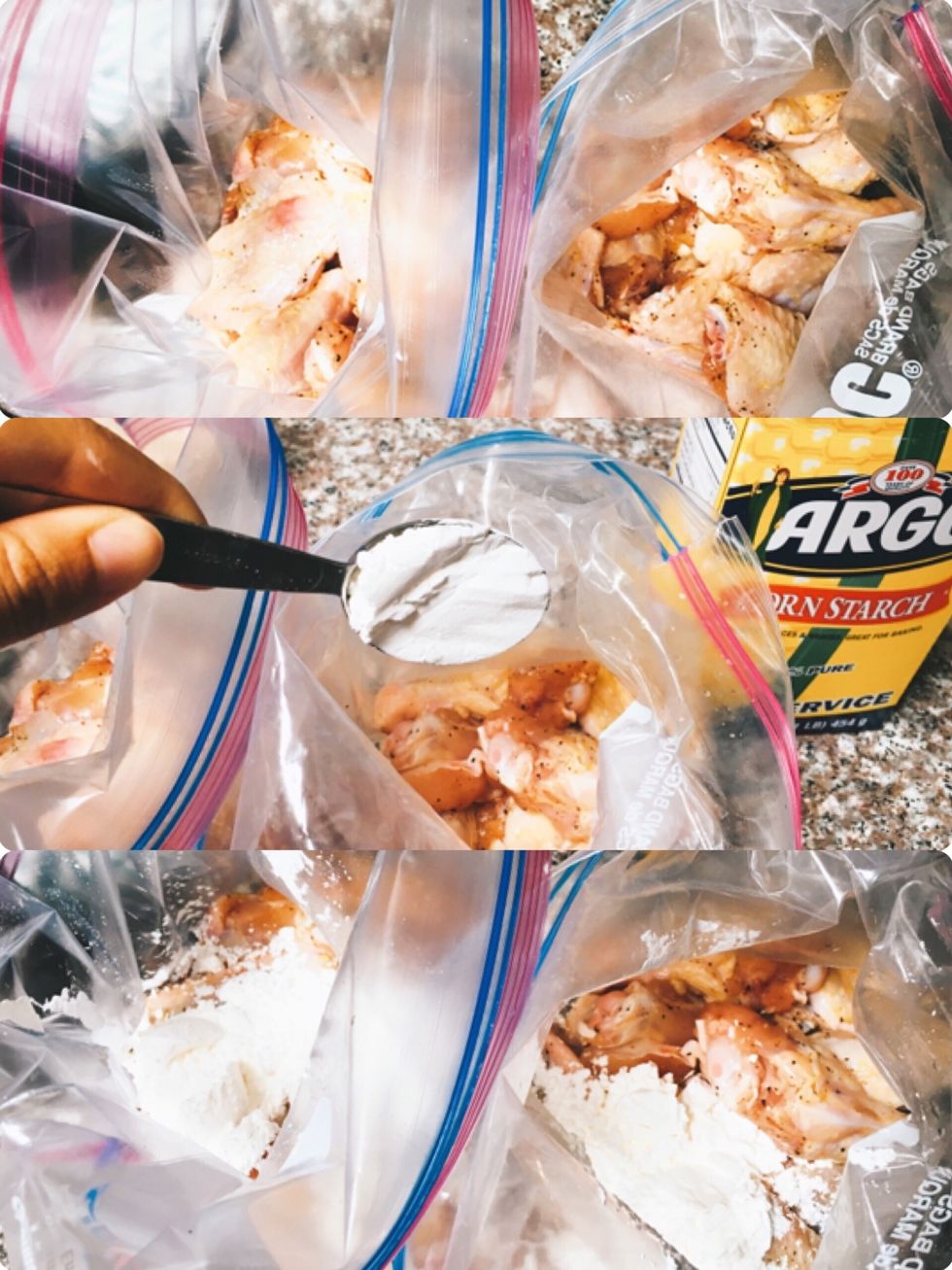 I split the chicken into two ziplock bags. Add 4 tbsp of cornstarch per bag. (Double the amount if you are using flour.)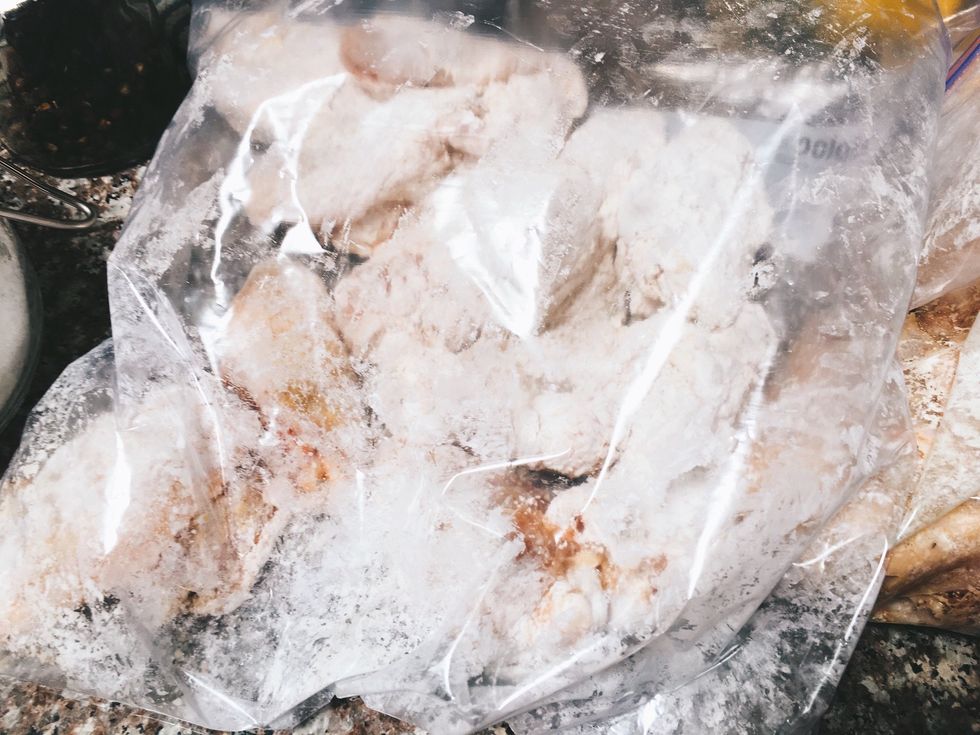 initially you can leave the chicken on the side uncoated and make the sauce first and then do the cornstarch coating so it doesn't get soggy, but i happened to do it first and set it aside no biggie.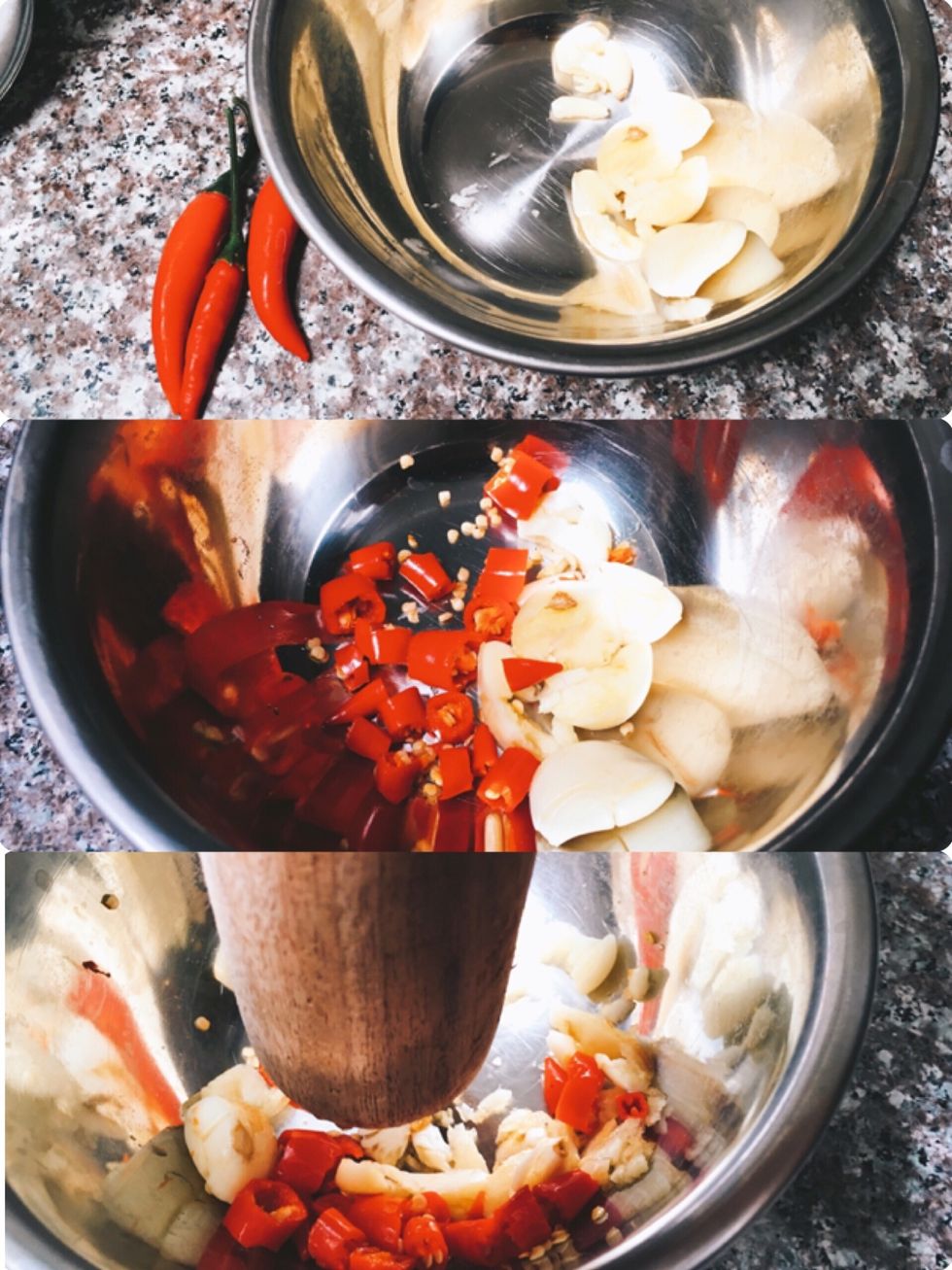 the recipe calls for more chili but i didn't know how spicy it would be so i used 3. shouldve had more. chop the chili & add it to the bowl & smash every little bit. make sure its a shatterproof bowl.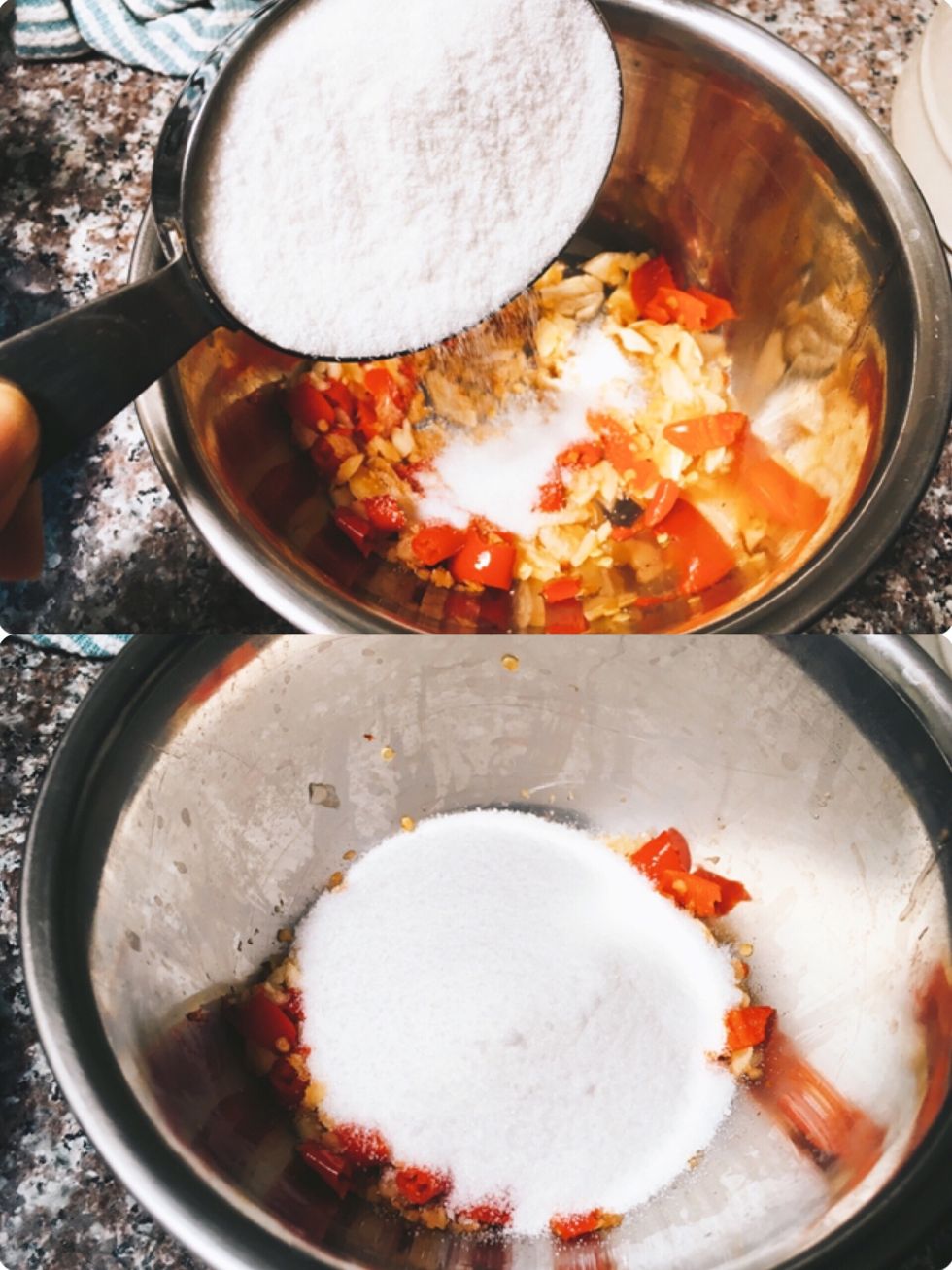 add in the sugar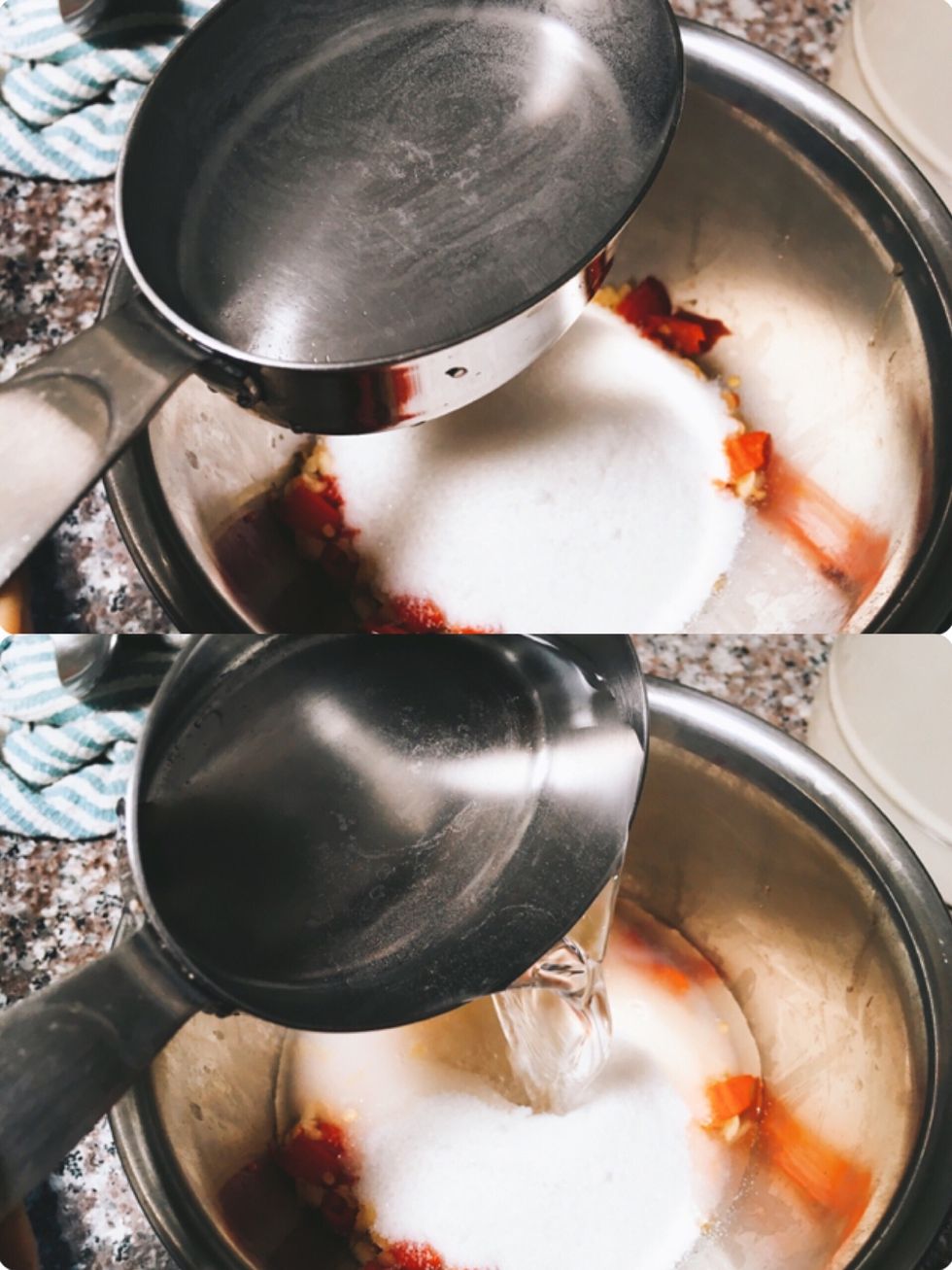 add equal parts water.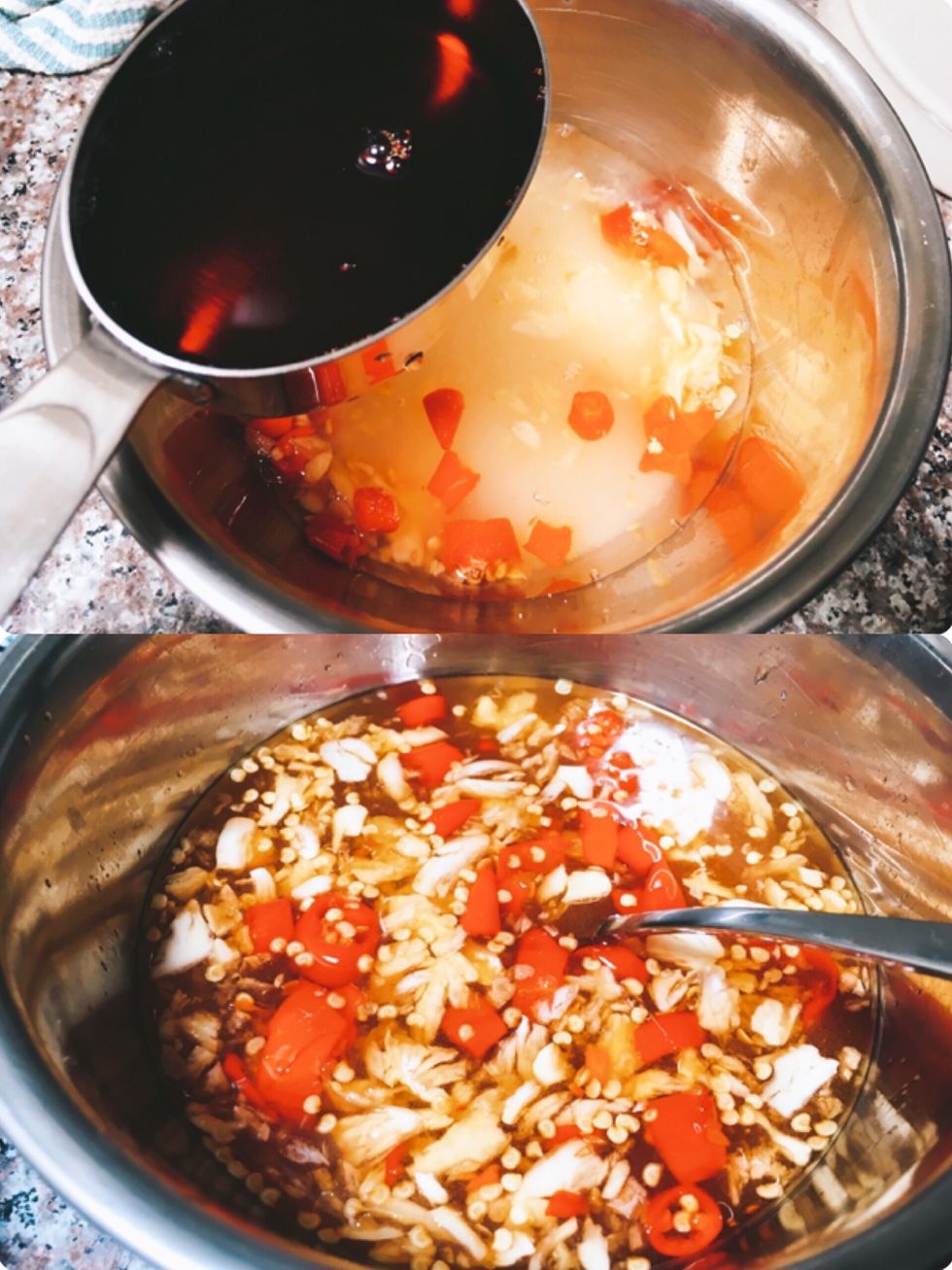 and equal parts fish sauce. and then stir it all up to dissolve the sugar. if you use warm water the sugar dissolves better.
add in half a lime and stir. i probably could've smashed the chili garlic more or used a garlic press but your nephew had a fever i had to tend to.
there's 3 ways to do this. 1. fry, drain on cookie sheet real quick & dip. 2. fry & dip 3. fry, drain, recook in a pan with the sauce. (this one smells the most)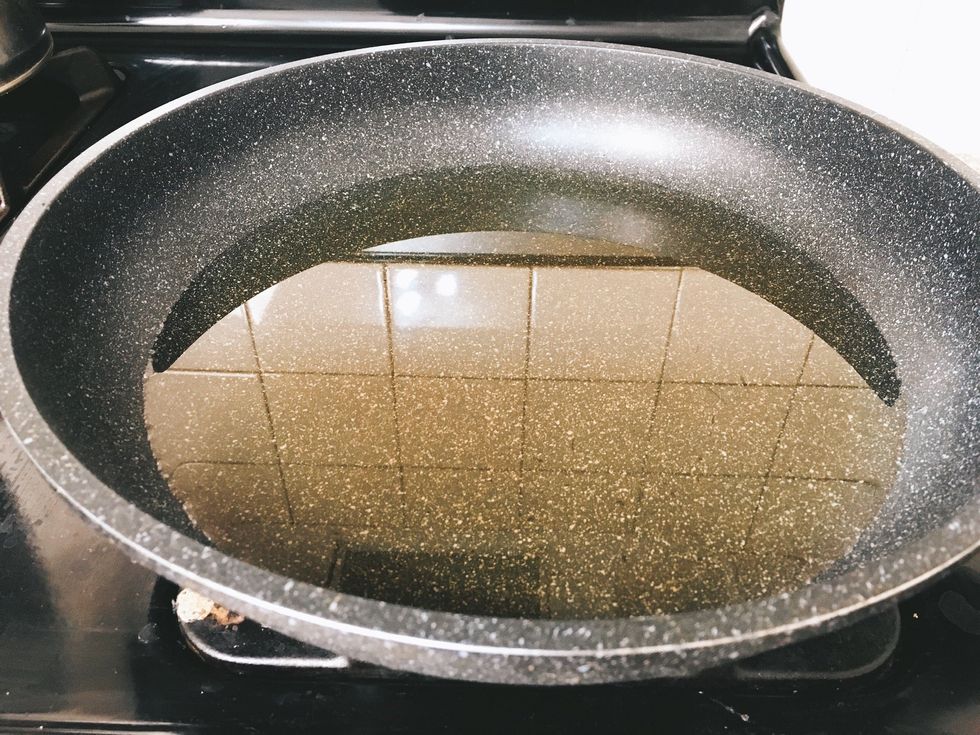 fill a large fry pan or shallow pan with oil about 1/4in or a little less.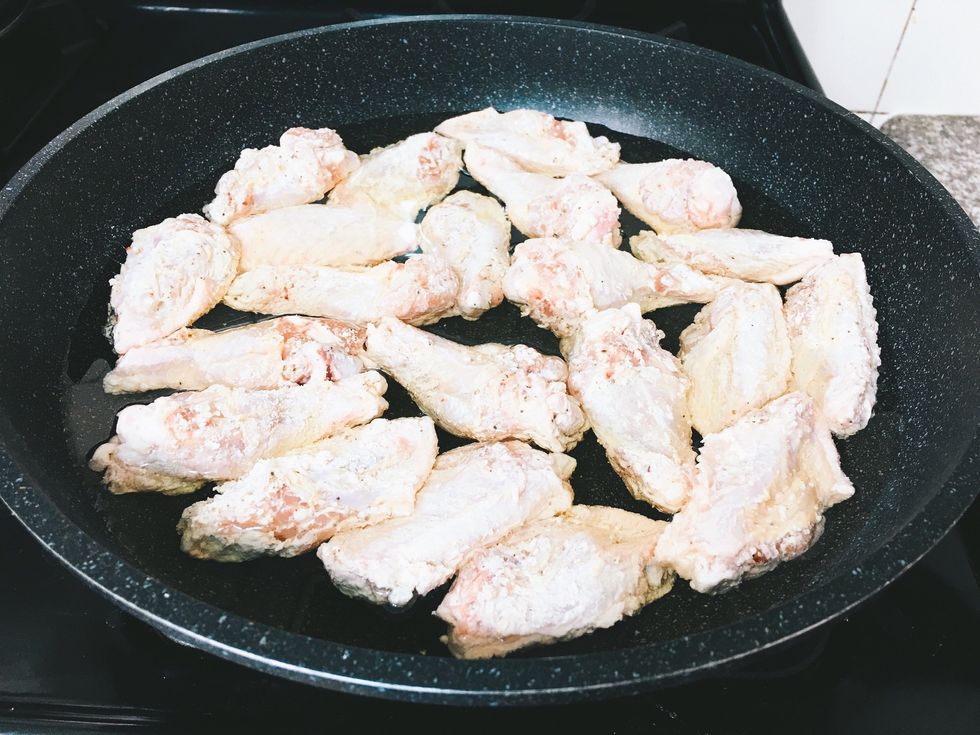 WITH THE FLAME OFF. lay the pieces of chicken into the pan. i put skin side down first.
Now turn the heat on med high.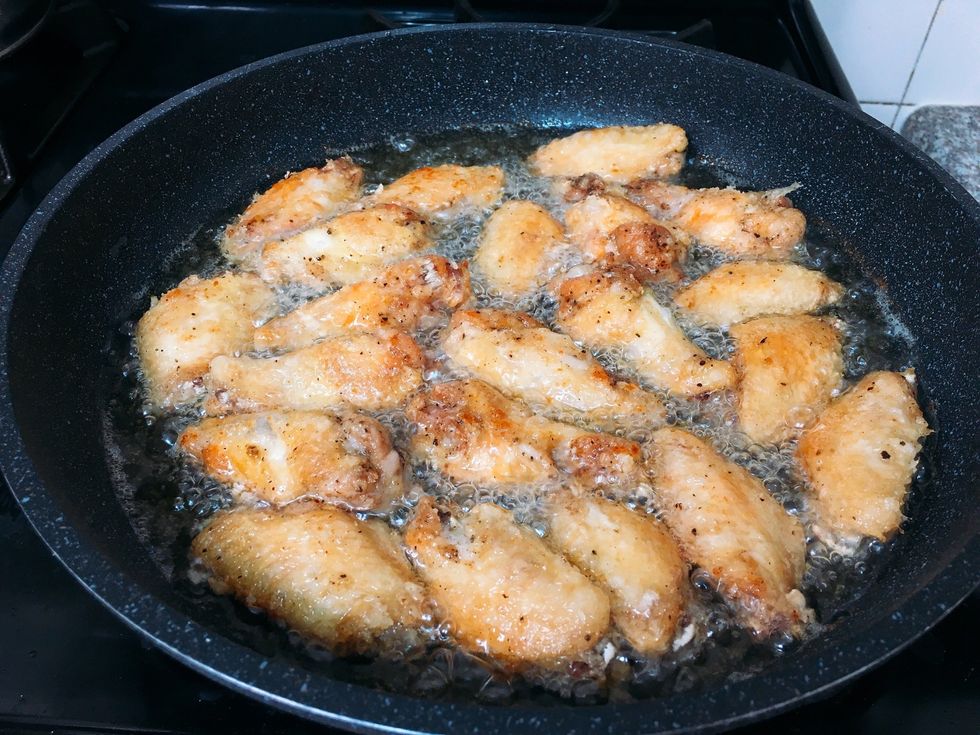 Fry for another 10 minutes or until they brown. then you can turn off the heat so you don't over cook it while you try to take them out and dip them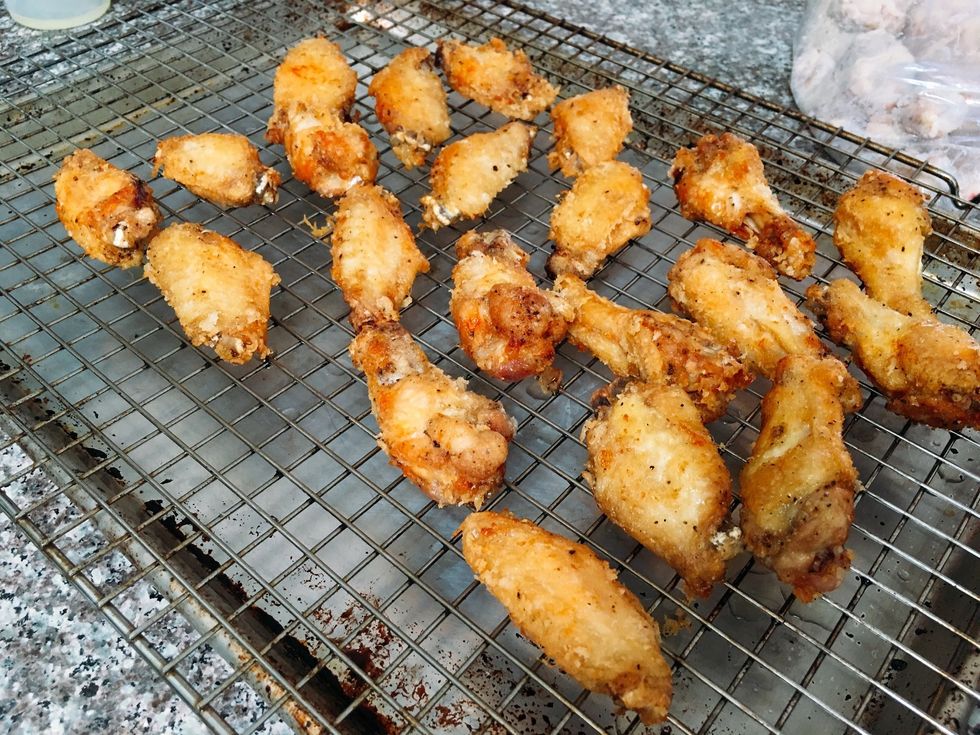 i put all the chicken onto a rack so the excess oil drips off but there wasn't much. so i would probably just take it out of the pan and throw it into the sauce and plate it.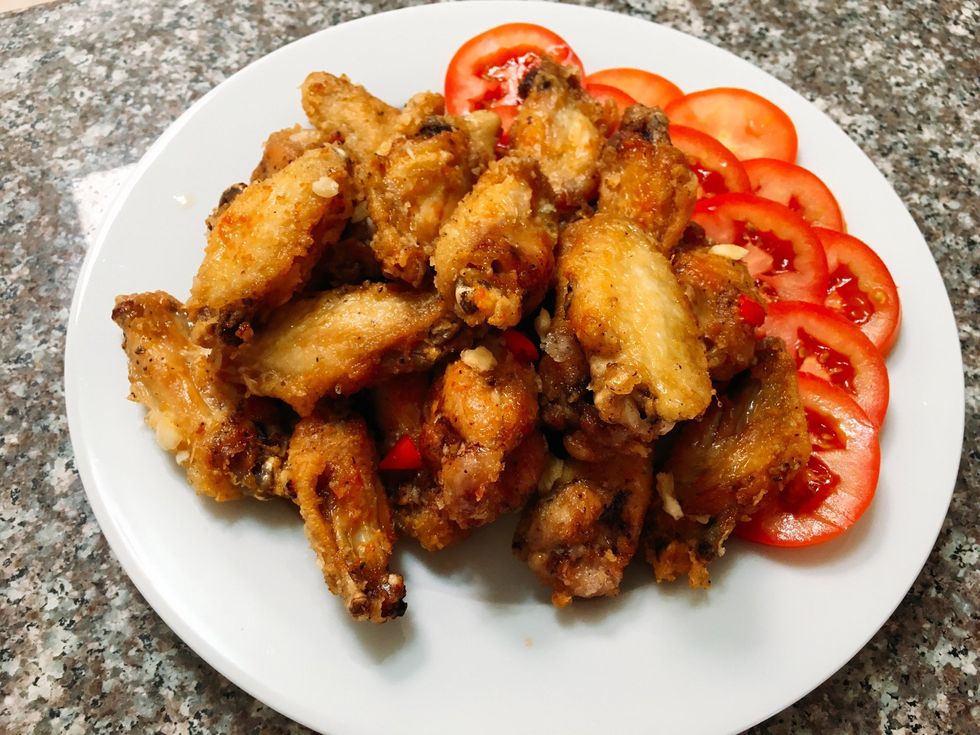 Done. we plate ours with tomato slices. sometimes lettuce but you can go without if you don't want any. also you can drizzle more sauce on top if it seems light or have some to dip on the side. ENJOY
1/2c water
1/2c sugar
1/2c fish sauce
1/2 lime
4.0 Chili Peppers
4.0 cloves of garlic
6.0lb chicken wings (40 pieces)
1/2tsp kosher salt
1/2tsp black pepper
8.0Tbsp corn starch