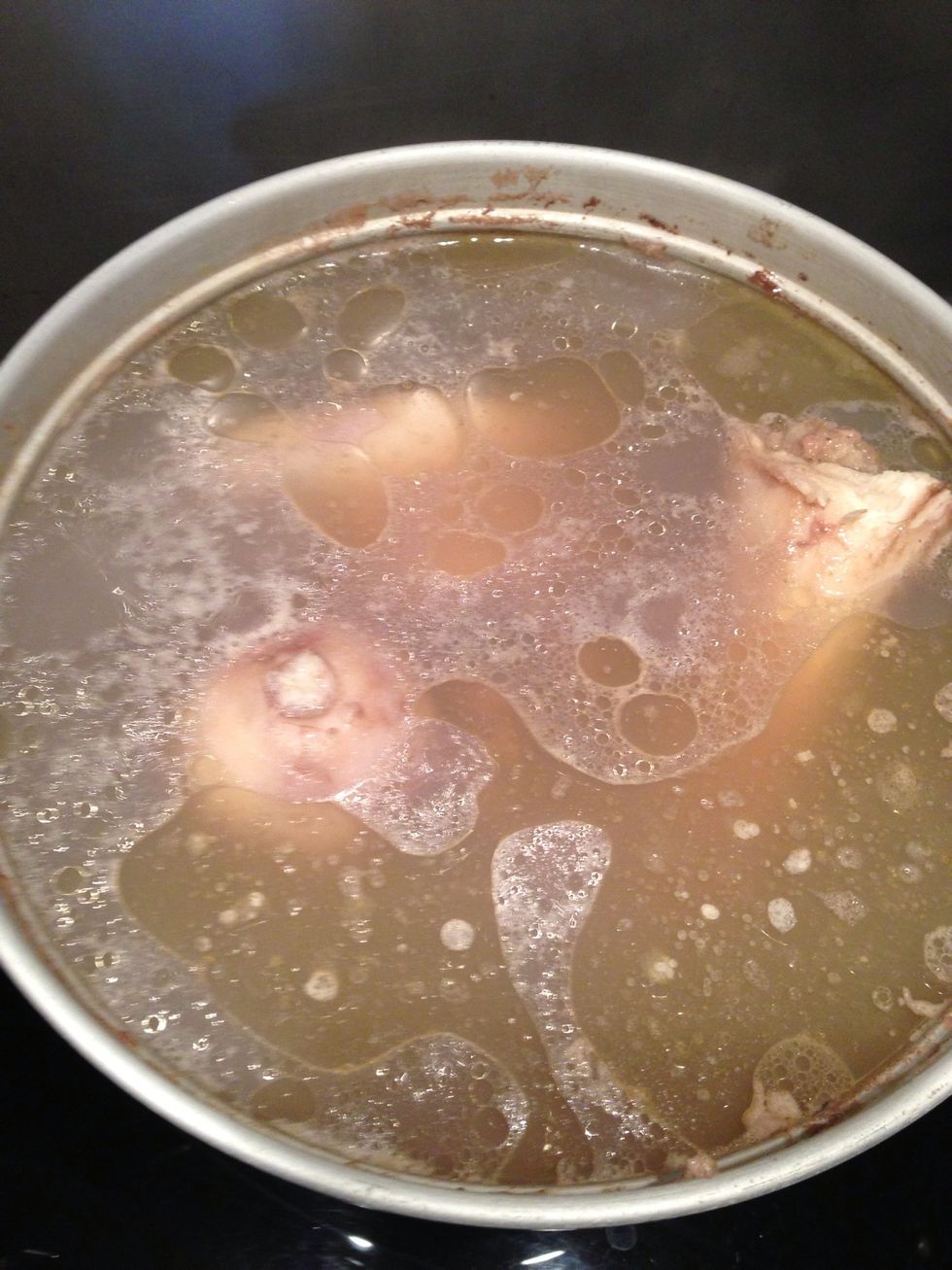 Fill large pot with cold water. Boil it and add the bones . Bring boil in high heat and Lower to simmer. 🐮🐮🐮 If your beef parts to thick, boil it with the broth.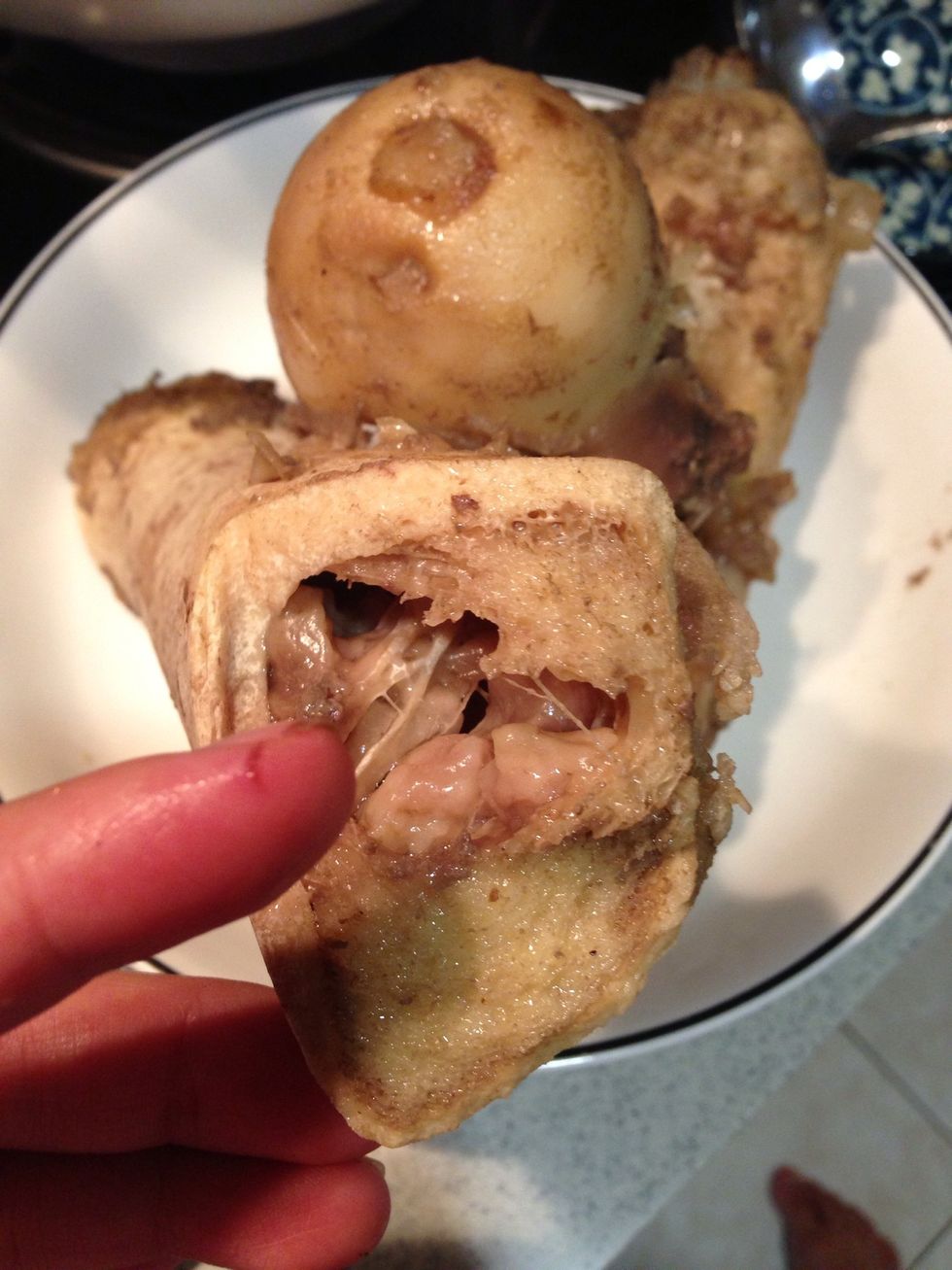 I used both combination of 30 %knuckle and leg bones cause I didn't want the broth to be grease. Narrow bone (the middle part, like in the pic) has the best flavor 😋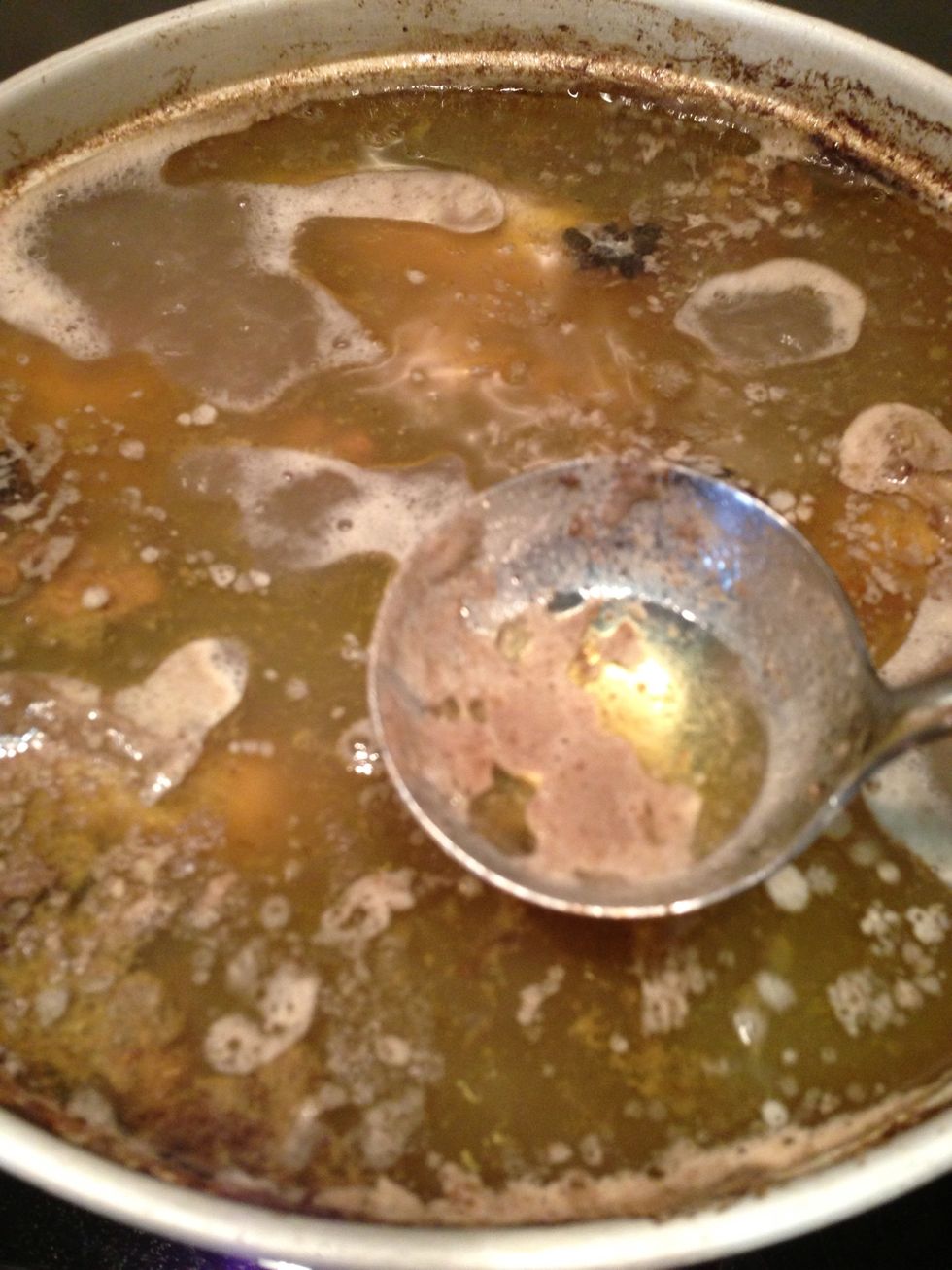 Remember to remove any scum that rinse to the top (scum don't taste good at all). I simmer the broth for 4 hr, by that time: all the flavors in the bones has been extracted.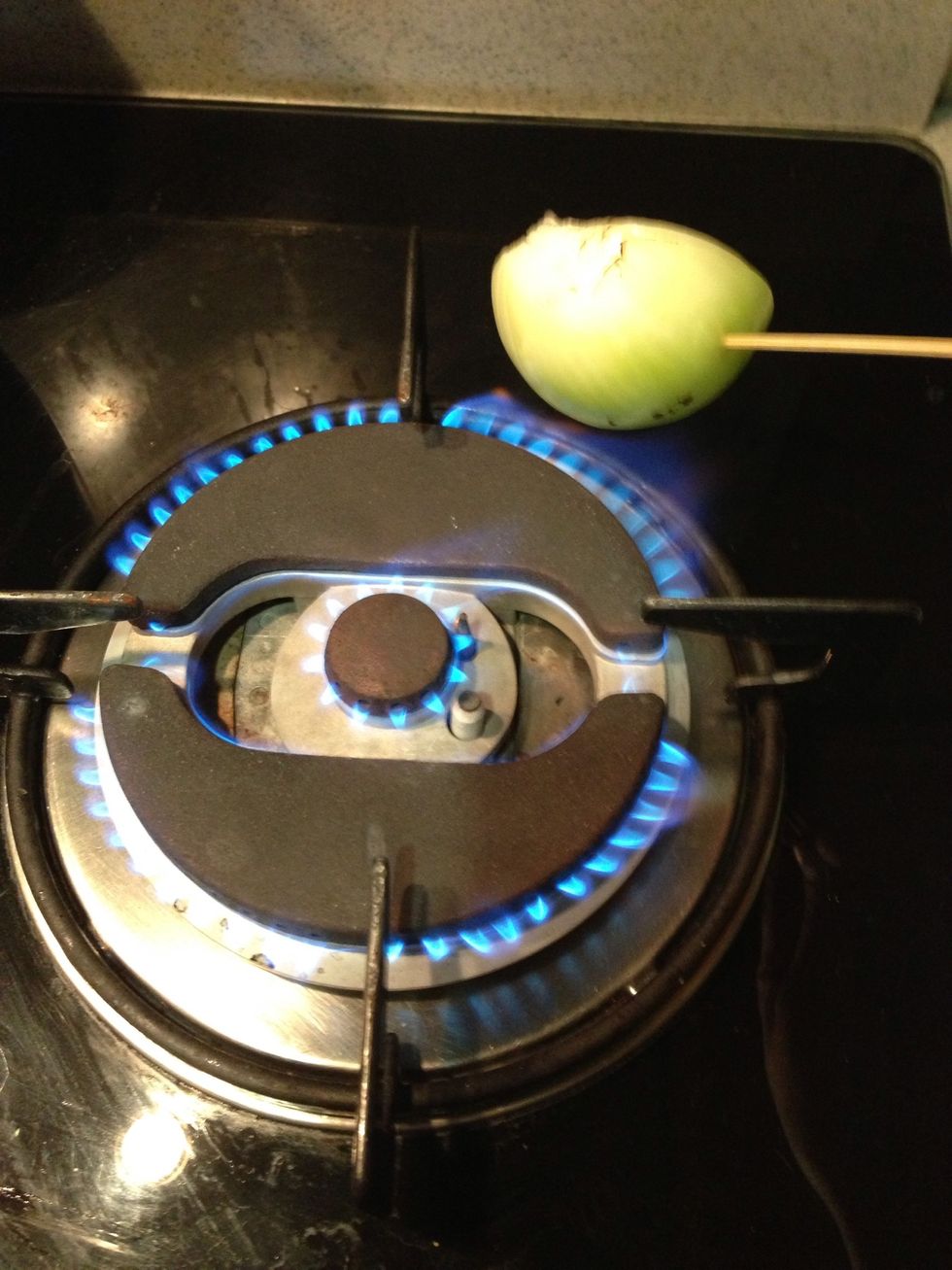 Grill your 1 onion & ginger. You also could use broiler by adding oil to both side of the onion and ginger until it began to char. This should take around 10 min...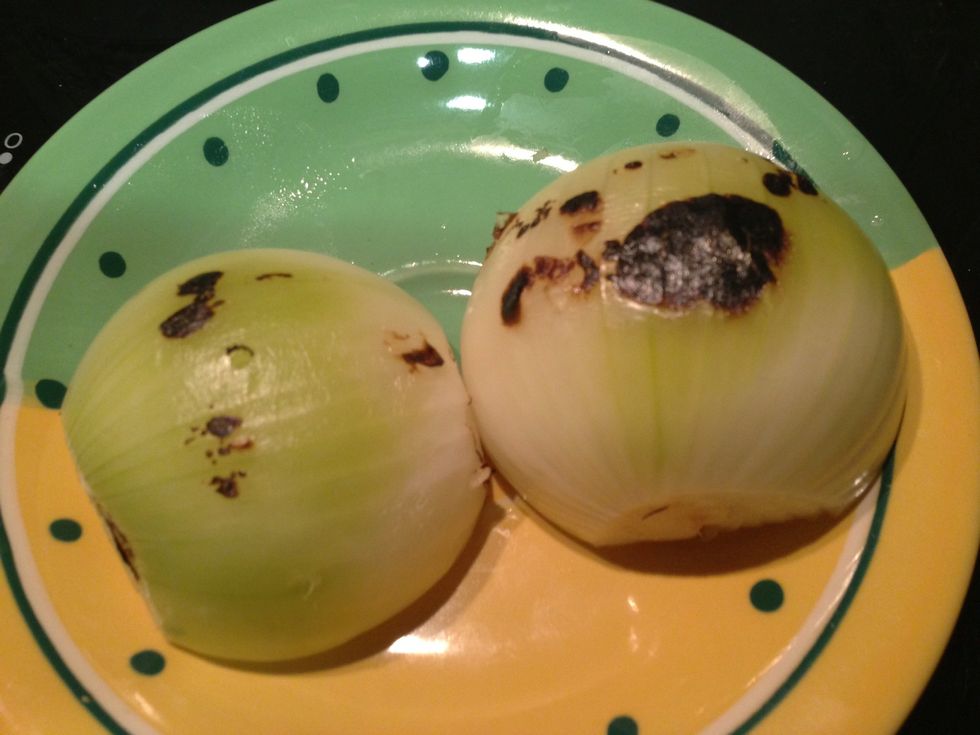 This how the onion will look like. We do it to bring the flavor if onions and ginger..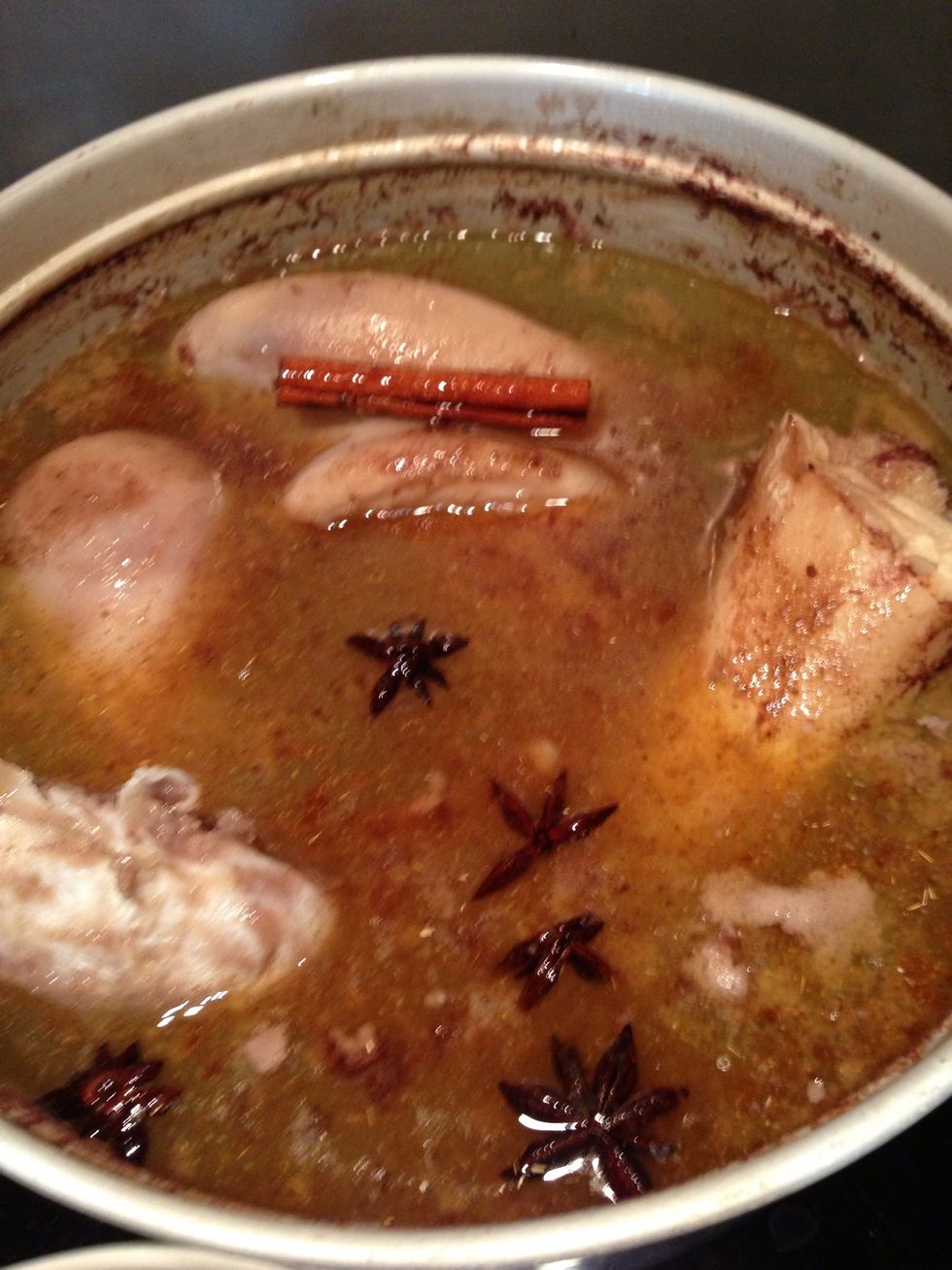 Place all the spices (cinnamon, coriander, fennel, cardamom, star anise, and cloves). Add ginger, onion, fish sauce, salt and continue simmer for 1 hr. You need to strained the soup before serve.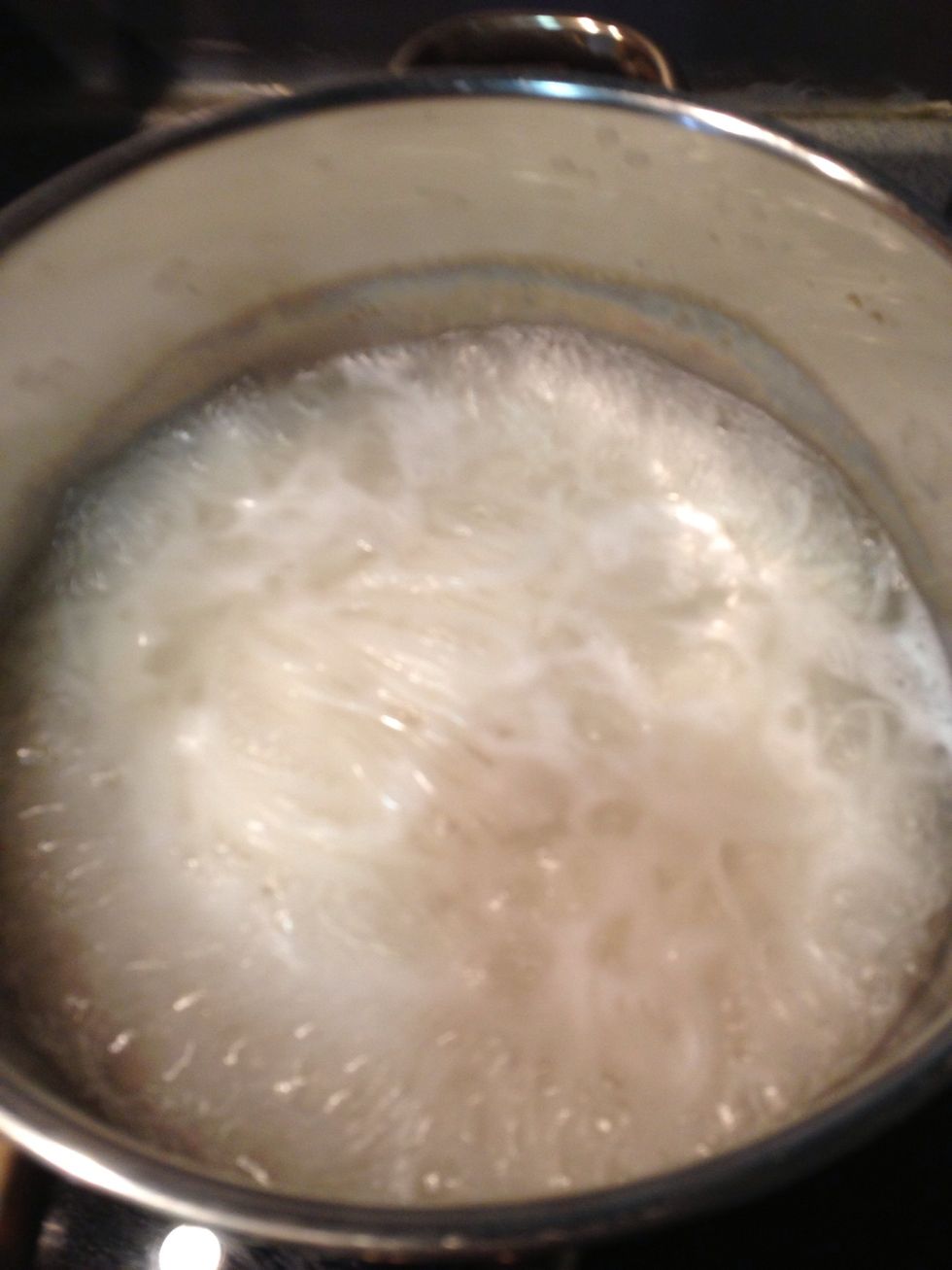 Boil water and add the dry rice noodle- it usually take around 1 min. Drain and rinse it with cold water.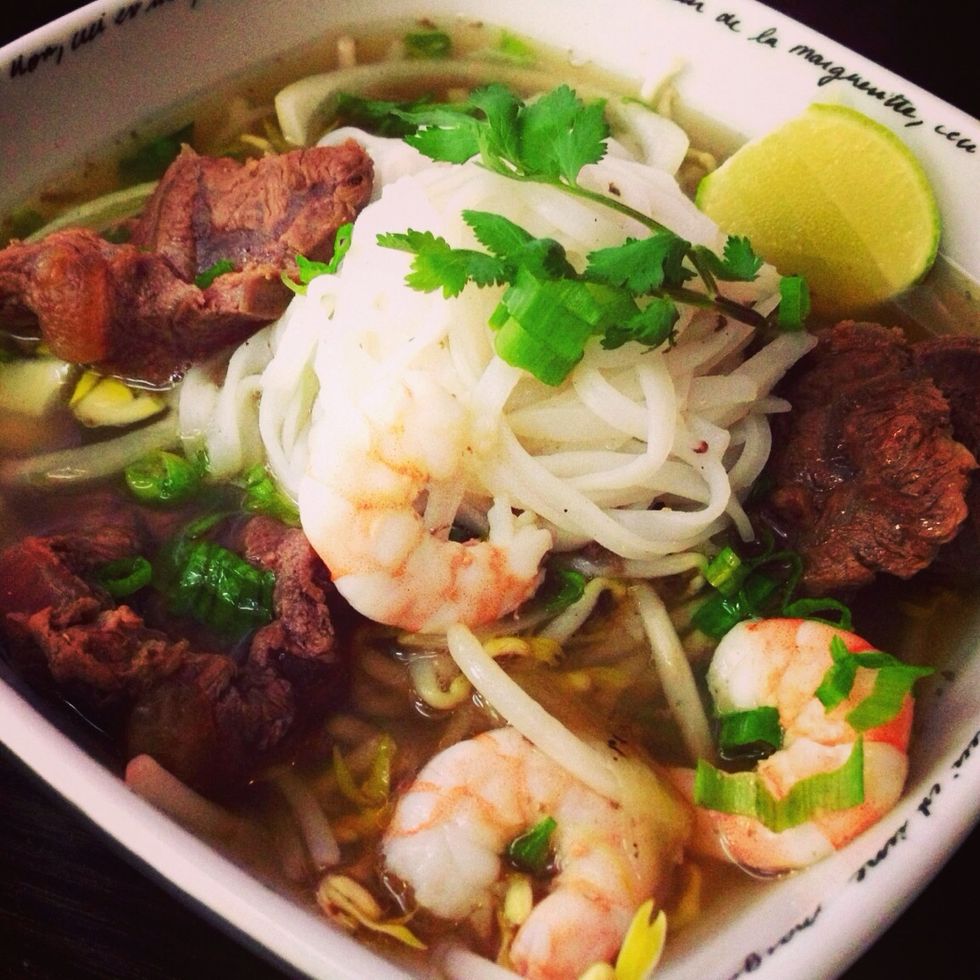 Bring broth back to boil . Full each bowl with rice noodle, sliced meat, bean sprout,& onions. The hot broth will cook your raw beef sliced. Served immediately accompany by the lime,cilantro, or chili
1.0 Onion halved
2.0 Ginger halved
5.0lb Of beef knuckle or leg
1.0lb Chuck/ sirloin/ eye round/ brisket/ tripe
Cut into small pieces
Pieces
1.0 Cinnamon stick
1.0Tbsp Fennel seed
1.0Tbsp Coriander seed
1.0 Cardamom pod
4.0 Star anise
6.0 Cloves
2.0Tbsp Salt
0.0c Fish sauce
1.0 Bag rice noodle
Limes, bean sprout, sliced chili pepper
Hoisin & siracha sauce