Cook Vietnamese Grilled Meat Spring Rolls
54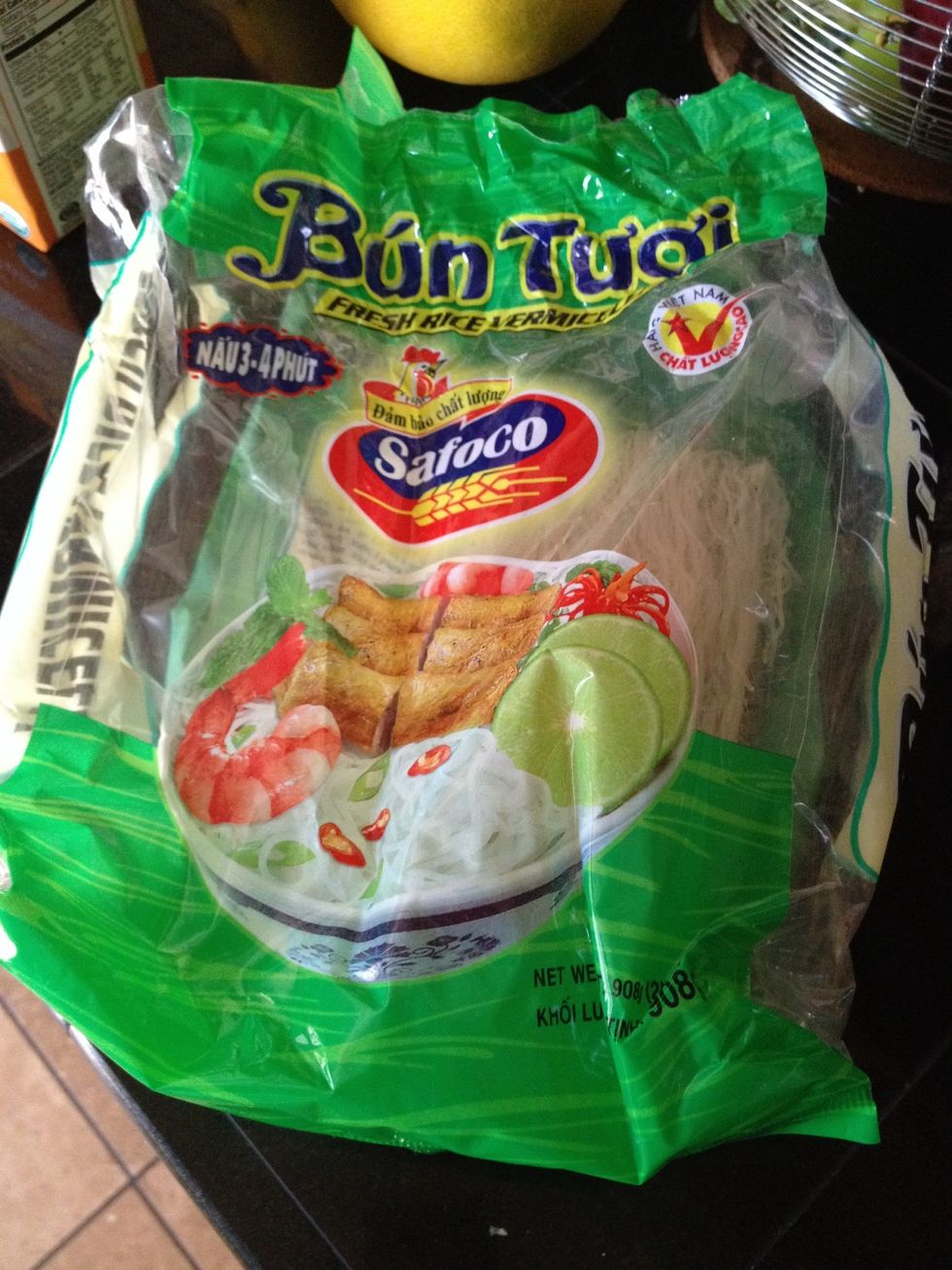 Bring a medium saucepan of water to boil. Boil rice vermicelli 3-5 minutes, or until all dente, and drain. I used Bun Tuoi brand but there is tons different brand in the market.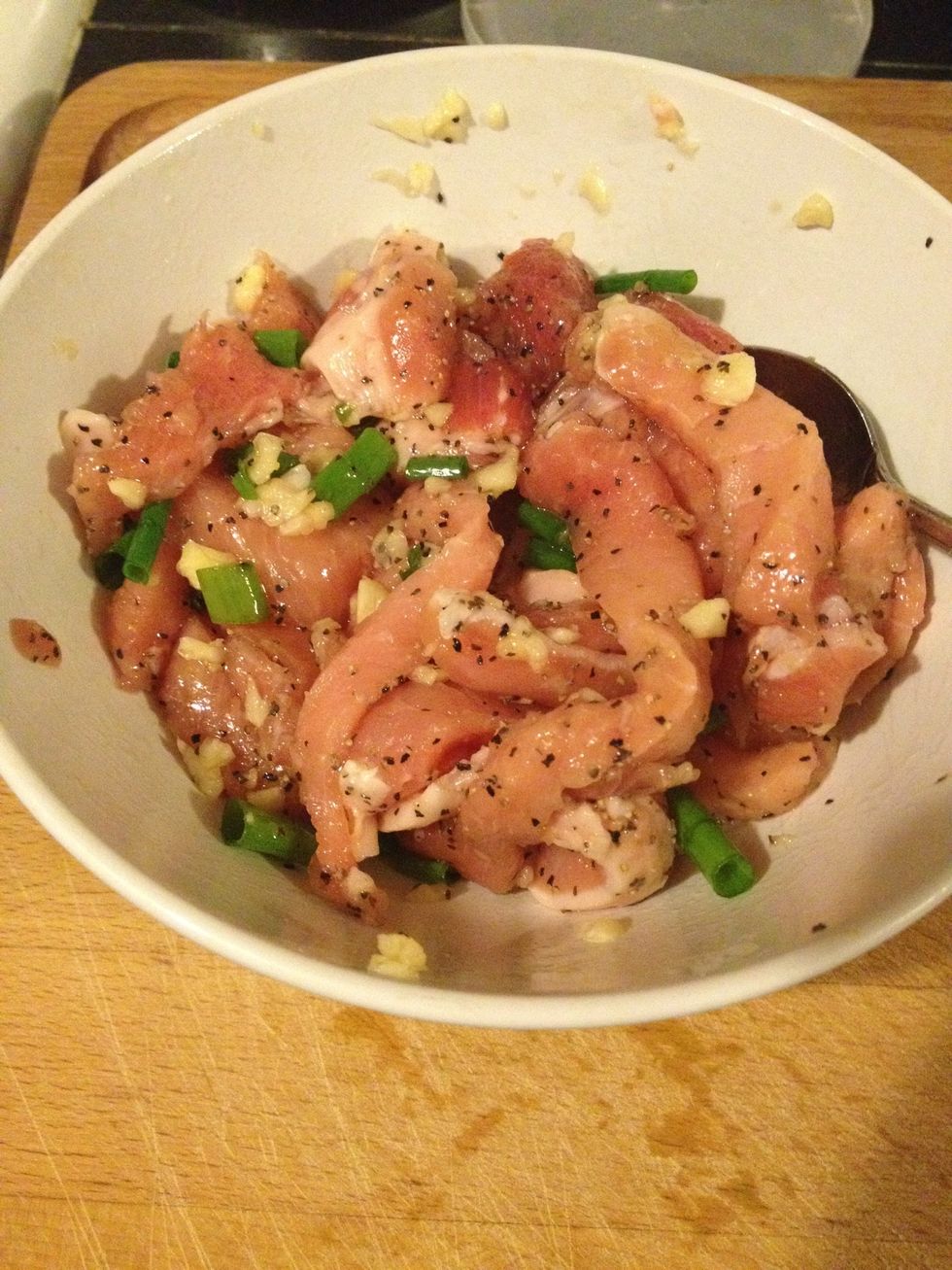 Put all the ingredients (green onion, shallot, fish sauce, sugar, black pepper, and oil ) together and marinated the meat for 20 minutes.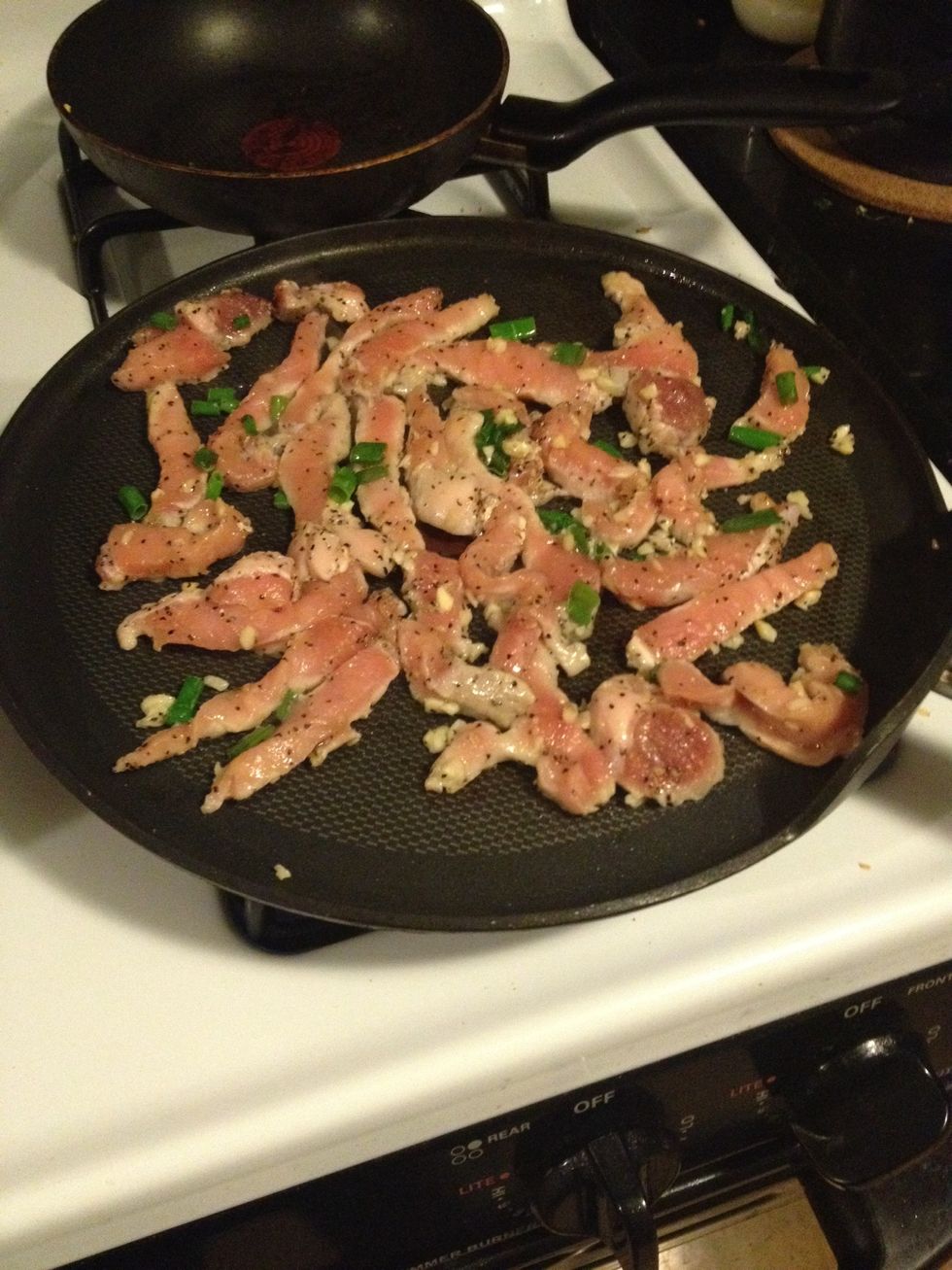 If you think too fishy add I tbsp lemon juice and some soy sauce for more flavor.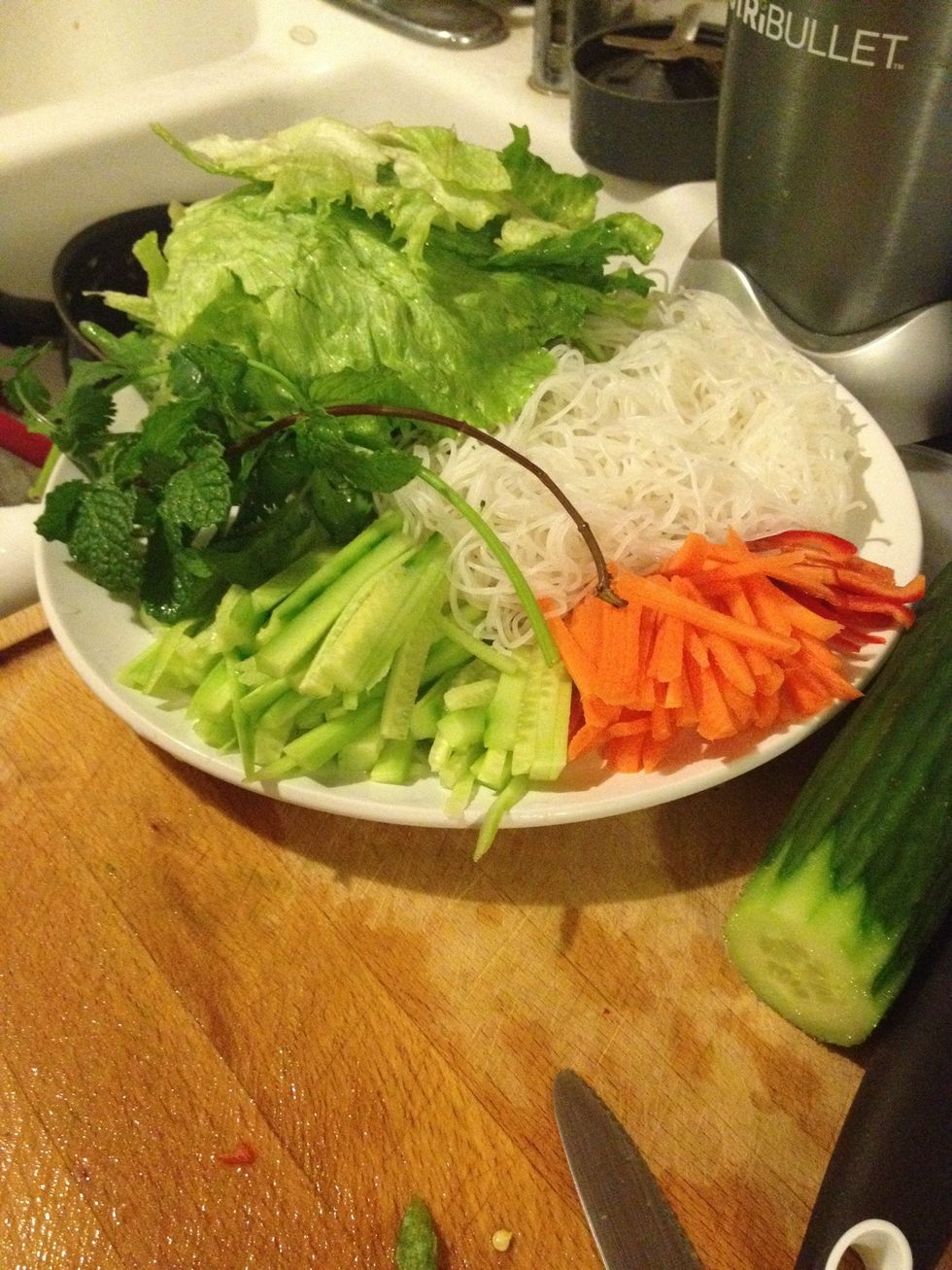 1/2 of the rice vermicelli enough for 10 rolls. You can also use green pepper and bean spout if you like.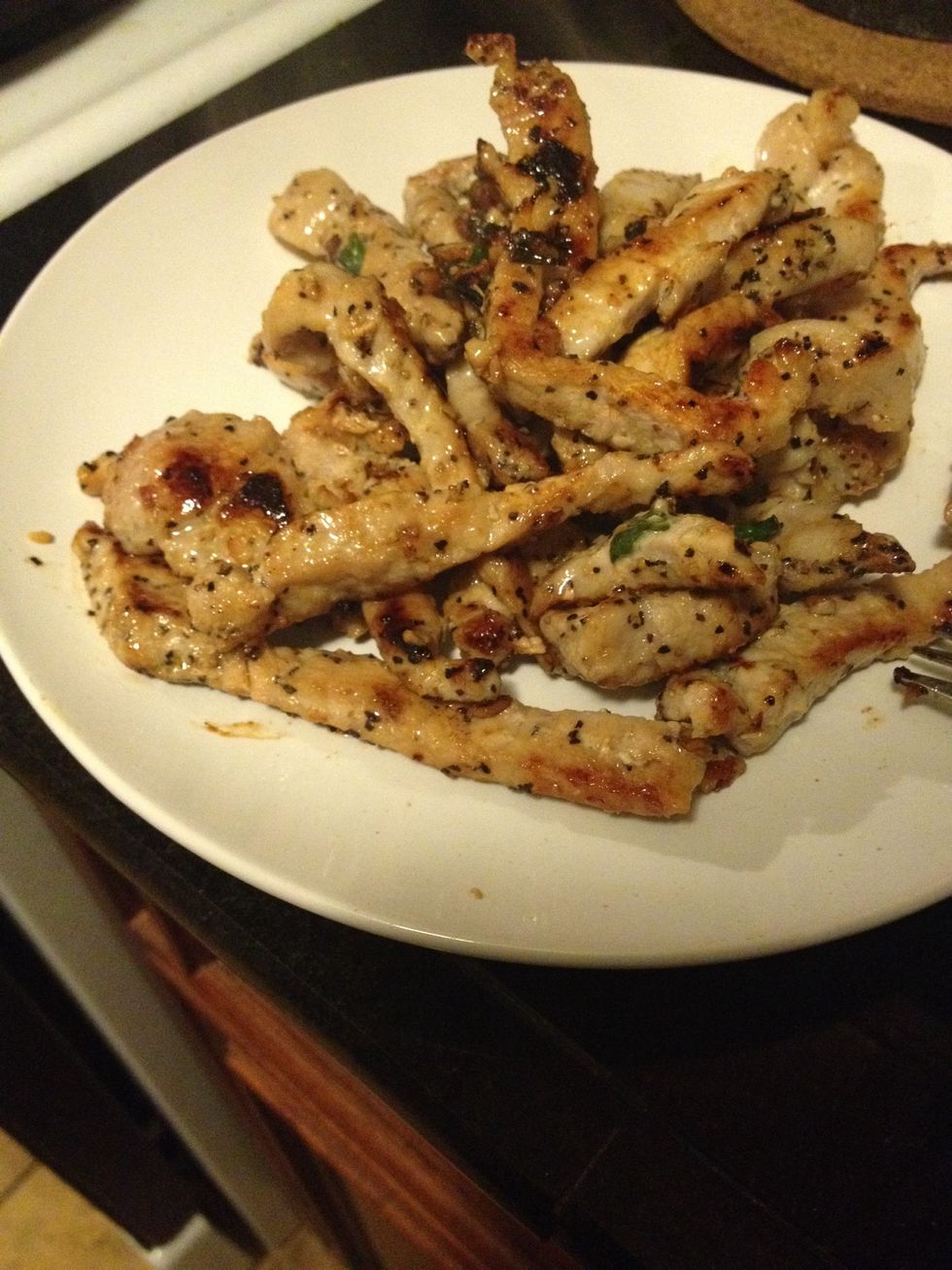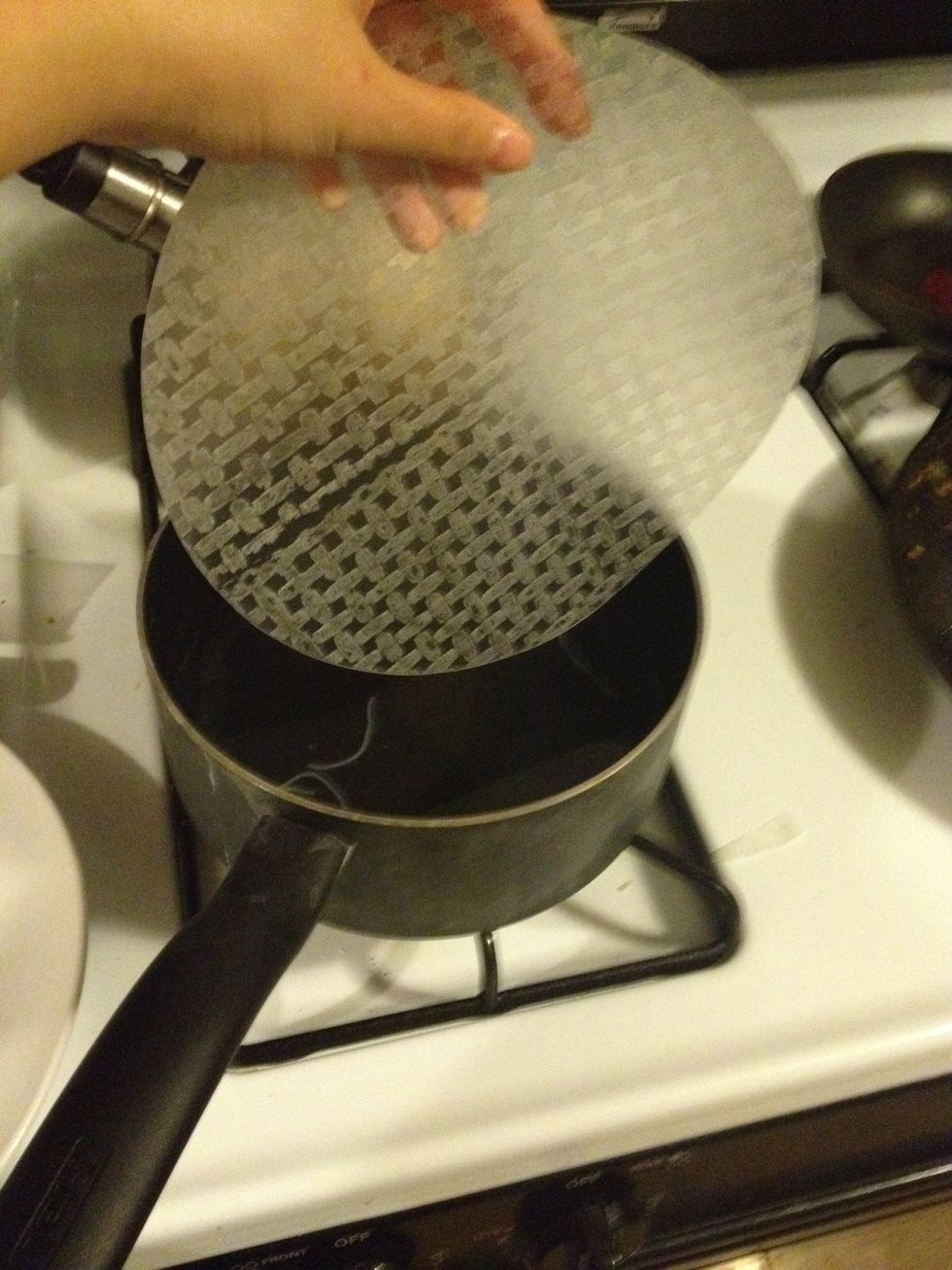 Fill a large bowl with warm water or just dip one wrapper into the hot water for 1 second to soften.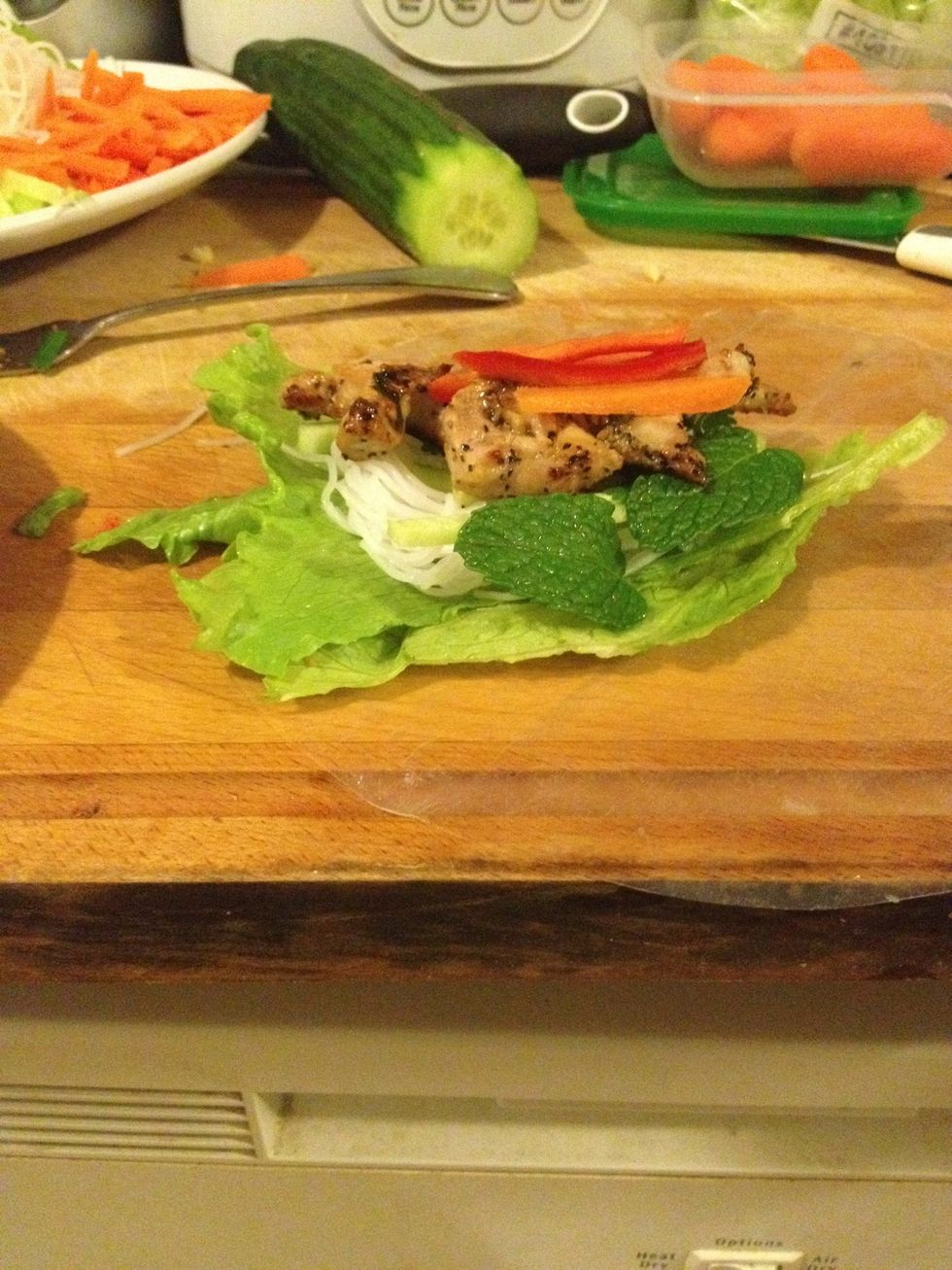 Lay wrapper flat. In a row across the center, place the lettuce first, then a handful vermicelli, mint, chillies, meat, carrot & cucumber. Fold uncovered sides inward, then tightly roll the wrapper.
Serve rolled spring rolls with the fish sauce and hoisin sauce mixtures. Yummy!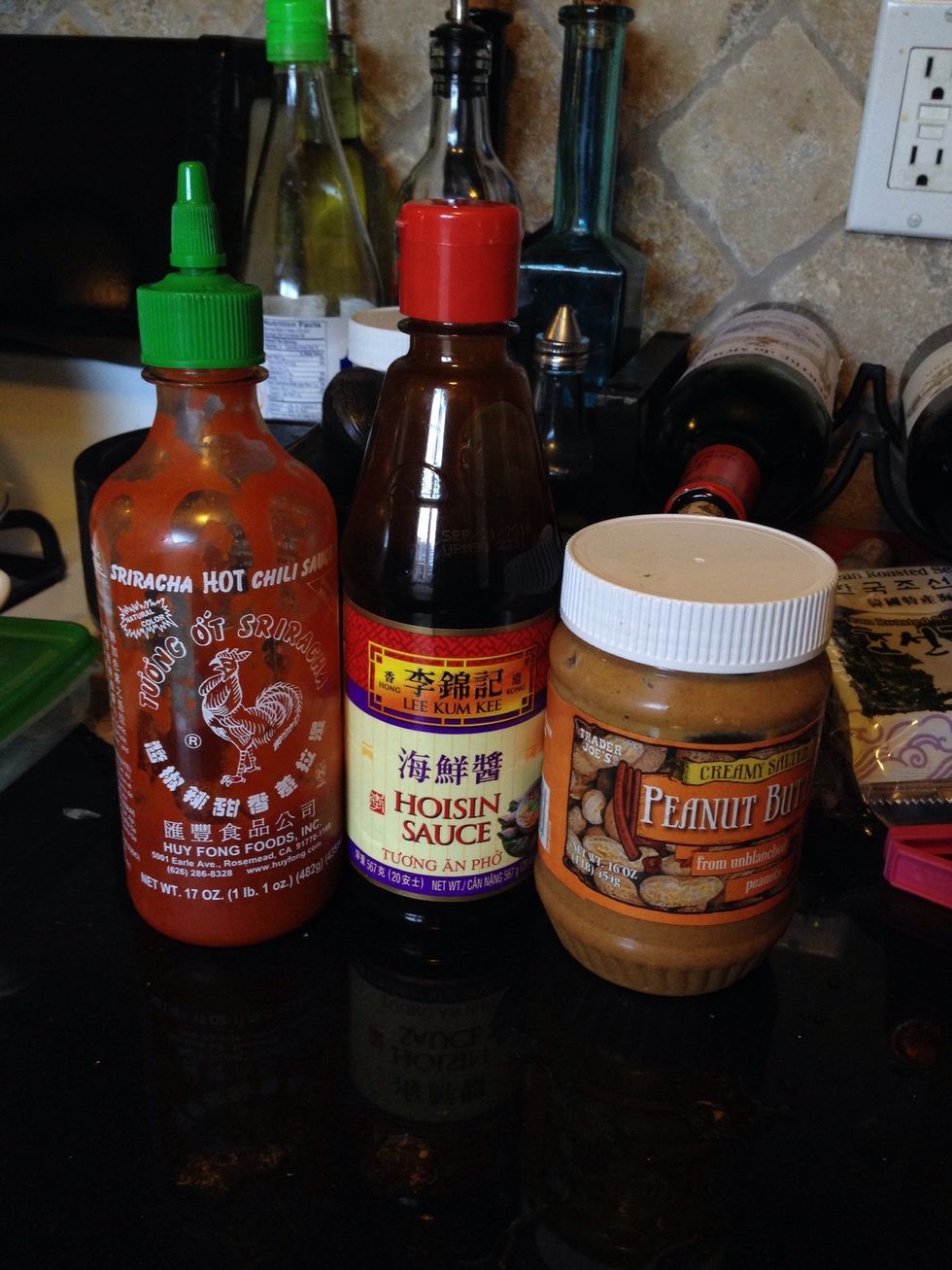 In a small bowl, add 4 tbsp water, 2 tbsp peanut butter, 4 tbsp hoisin sauce and 1tablespoons chili sauce. Then microwave it to melt the peanut butter and other ingredients together.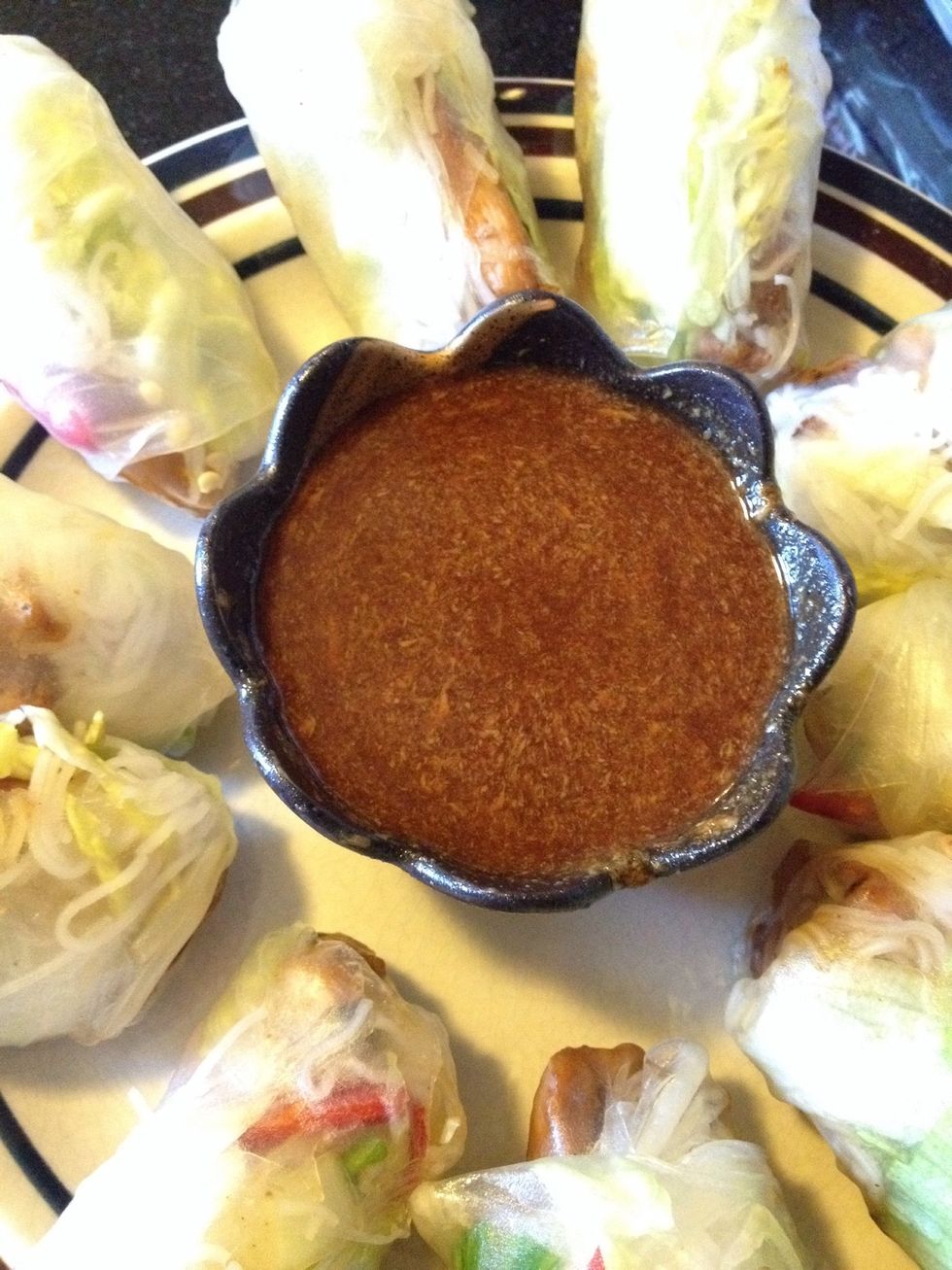 Serve immediately or store in the refrigerator until ready.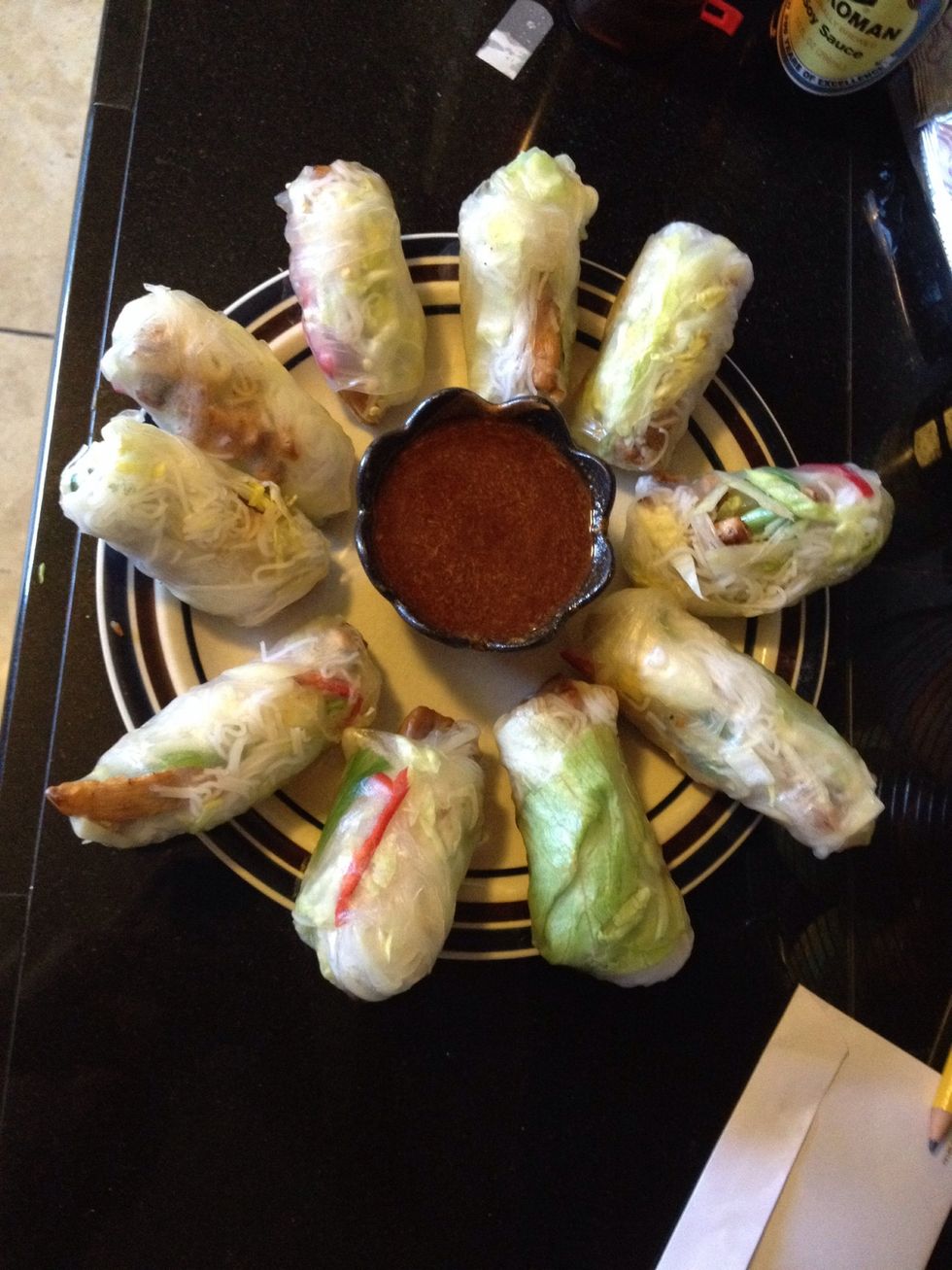 Spring rolls and peanut dipping sauce are inseparable!
1.0lb Meat. Sliced thin
2.0 Garlic cloves, minced
2.0 Shallots, minced
1.0tsp Fish sauce
1.0tsp Sugar
2.0tsp Ground black pepper
0.0c Vegetable oil or peanut
1.0 Pack of rice vermicelli
10.0 Rice wrapper
Handful of mint leaves
3.0Tbsp Hoisin sauce (dip sauce)
4.0tsp Fish sauce (dip sauce)
Cucumber, carrot and chili cut into long slides
Creative Traveler
I find recipe to cook for my family and turn the recipe to my visual cooking guide. Follow my guide or send me a request what to make next!