How to cook veritable belgium french fries
We live near the Belgian border and we cook our fries the Belgian way (the one and only true recipe).
148
Peel the potatoes. First cut into slices (1 cm), then fried 1 cm x 1 cm (8 to 10 mm).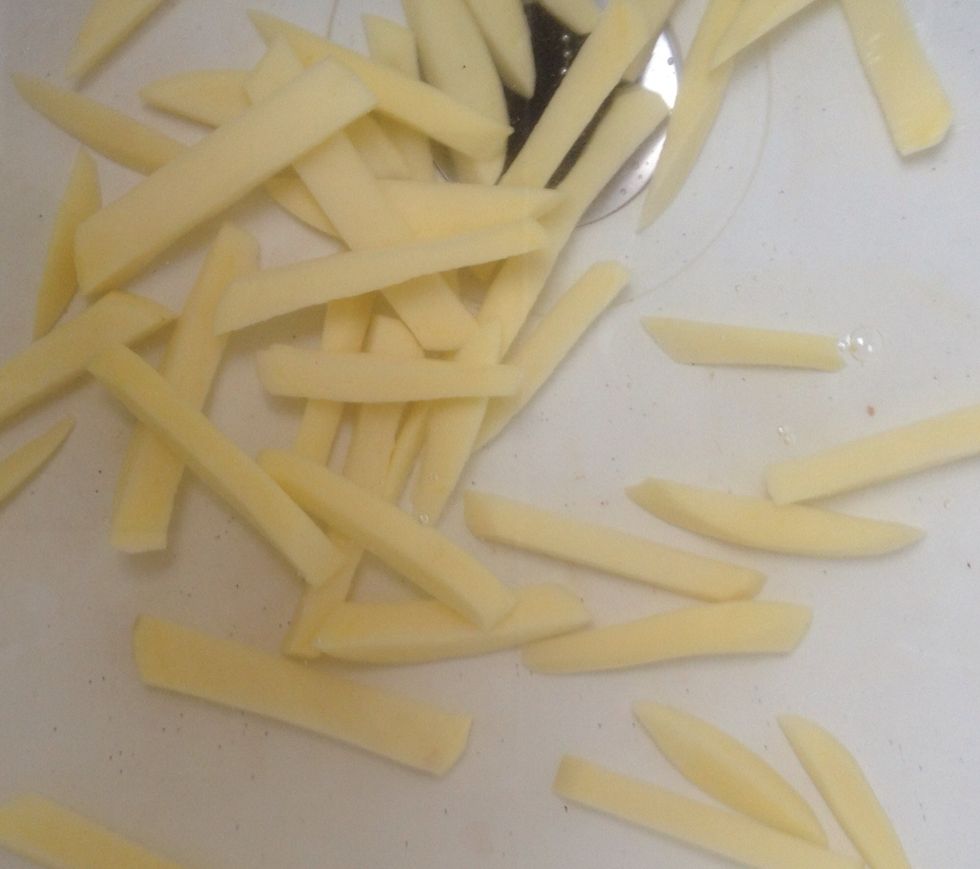 Rinse the fries in water.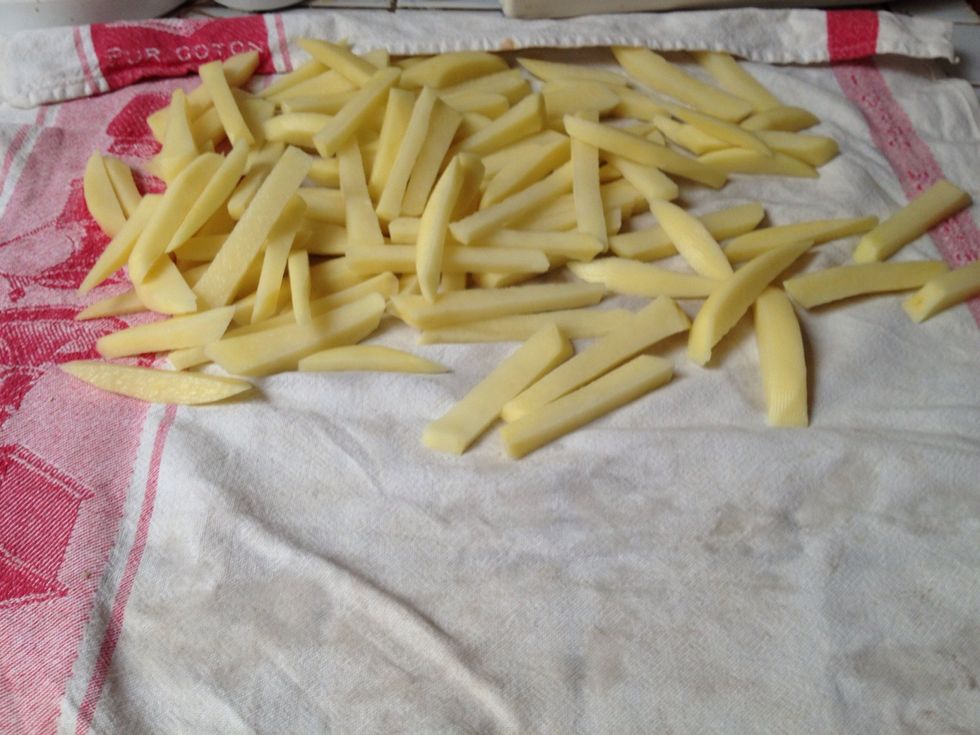 Thoroughly dry the fries with a clean, dry cloth.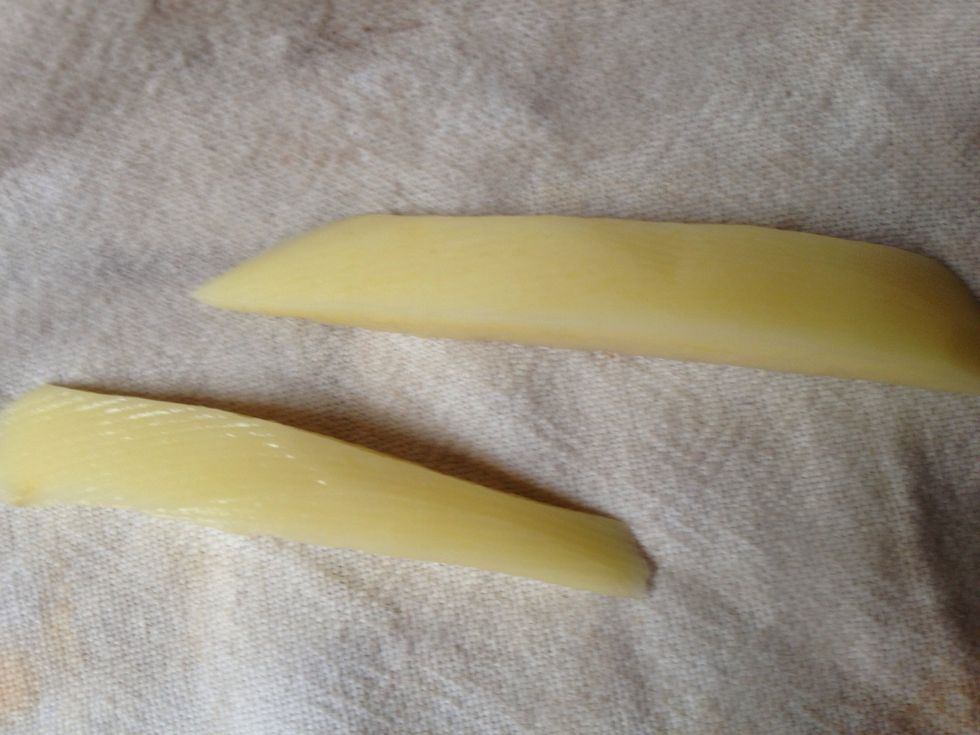 Here, dry fried (top) next to a wet fried (bottom).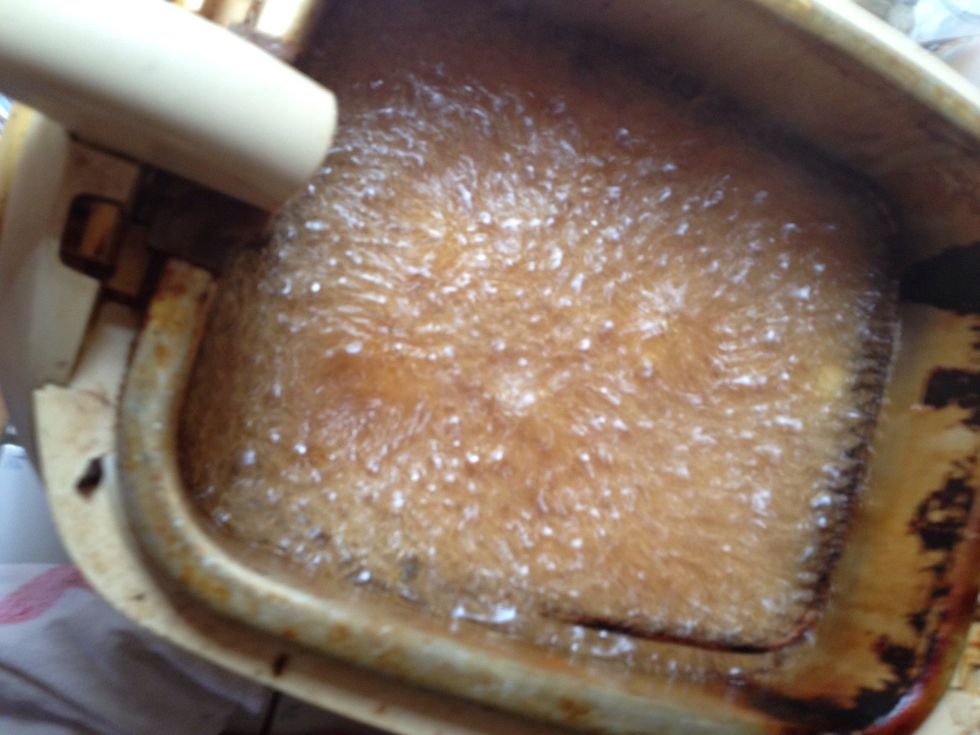 Meanwhile, heat the frying. Once the hot frying, dip the fries about 9 min. Reheat the frying and immerse the fries a few minutes for the final browning.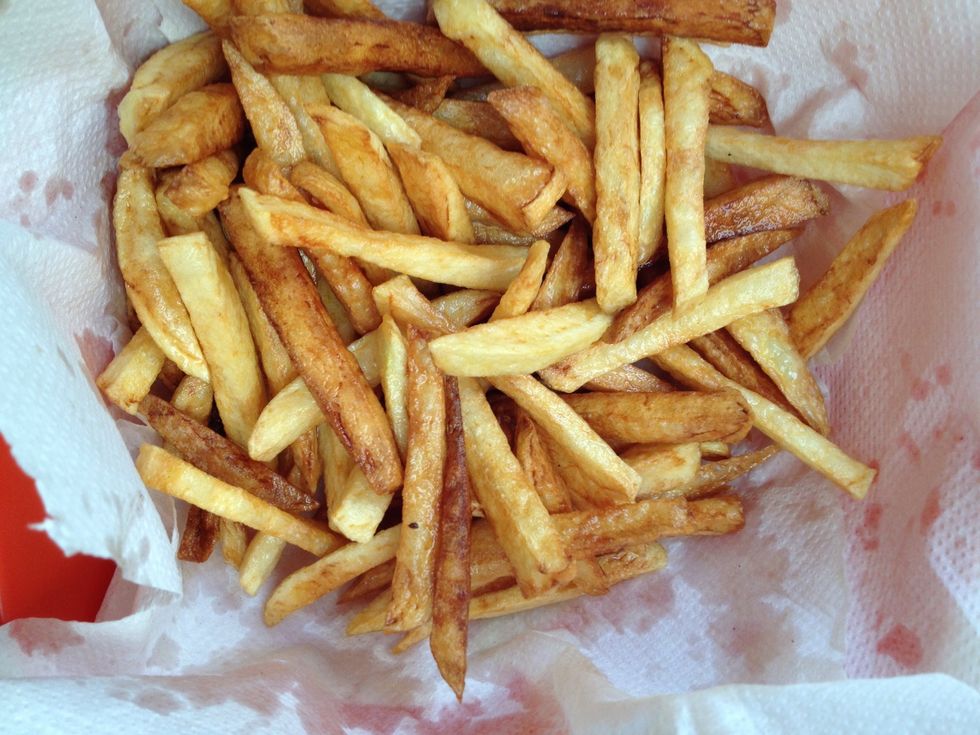 Drain the fries. Place in a bowl covered with paper towel. Salt to taste.
5.0 Large potatoes for french fries
Oil, lard or beef fat
Salt