These are amazingly delicious and very healthy. It's the perfect way to get your children to eat their veggies:)
4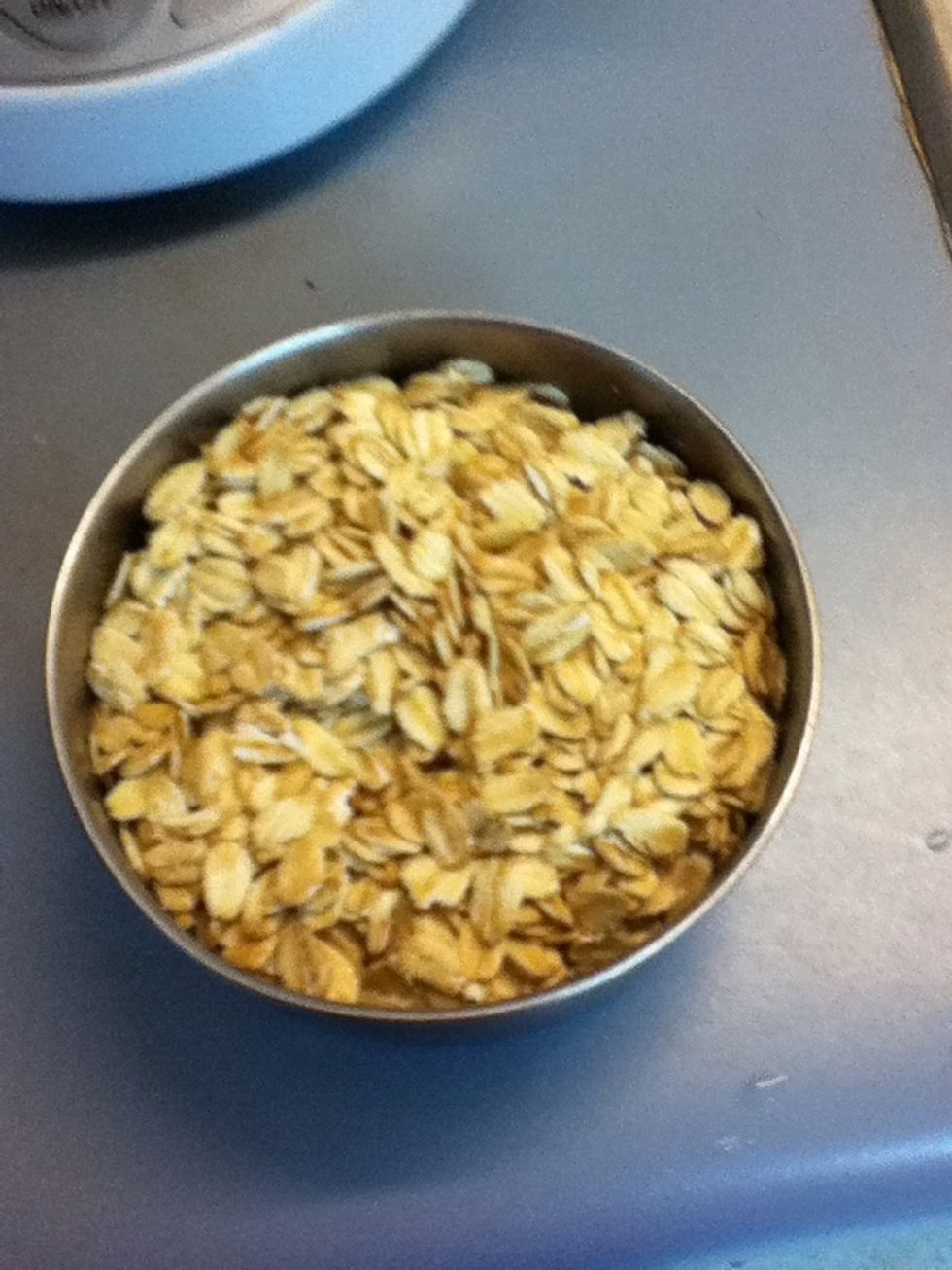 About one cup of oats-(if you use old fashioned, follow these steps-if you're using quick oats, then you skip the following steps about the oats.)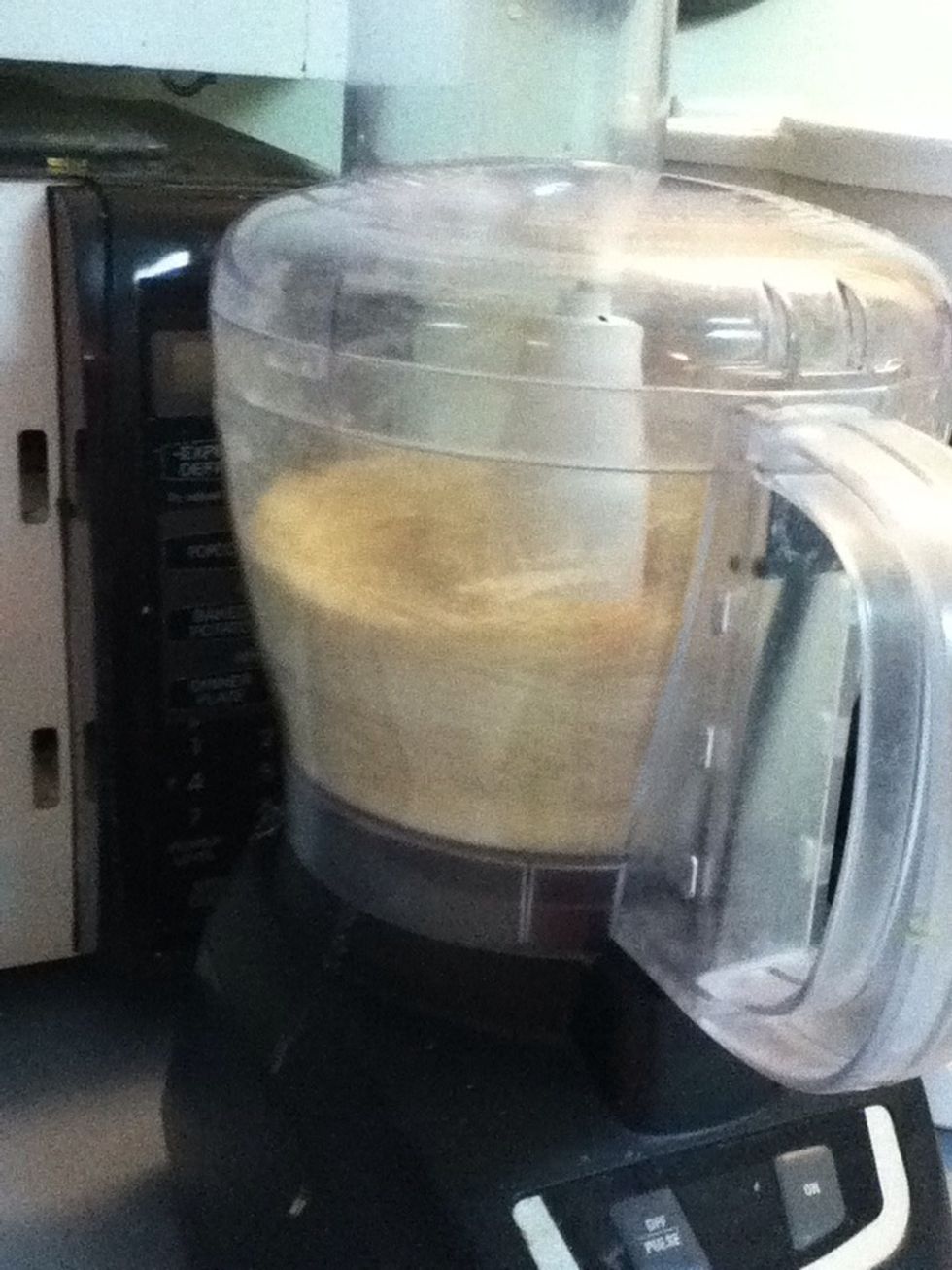 Put them in your food processor and chop away.:)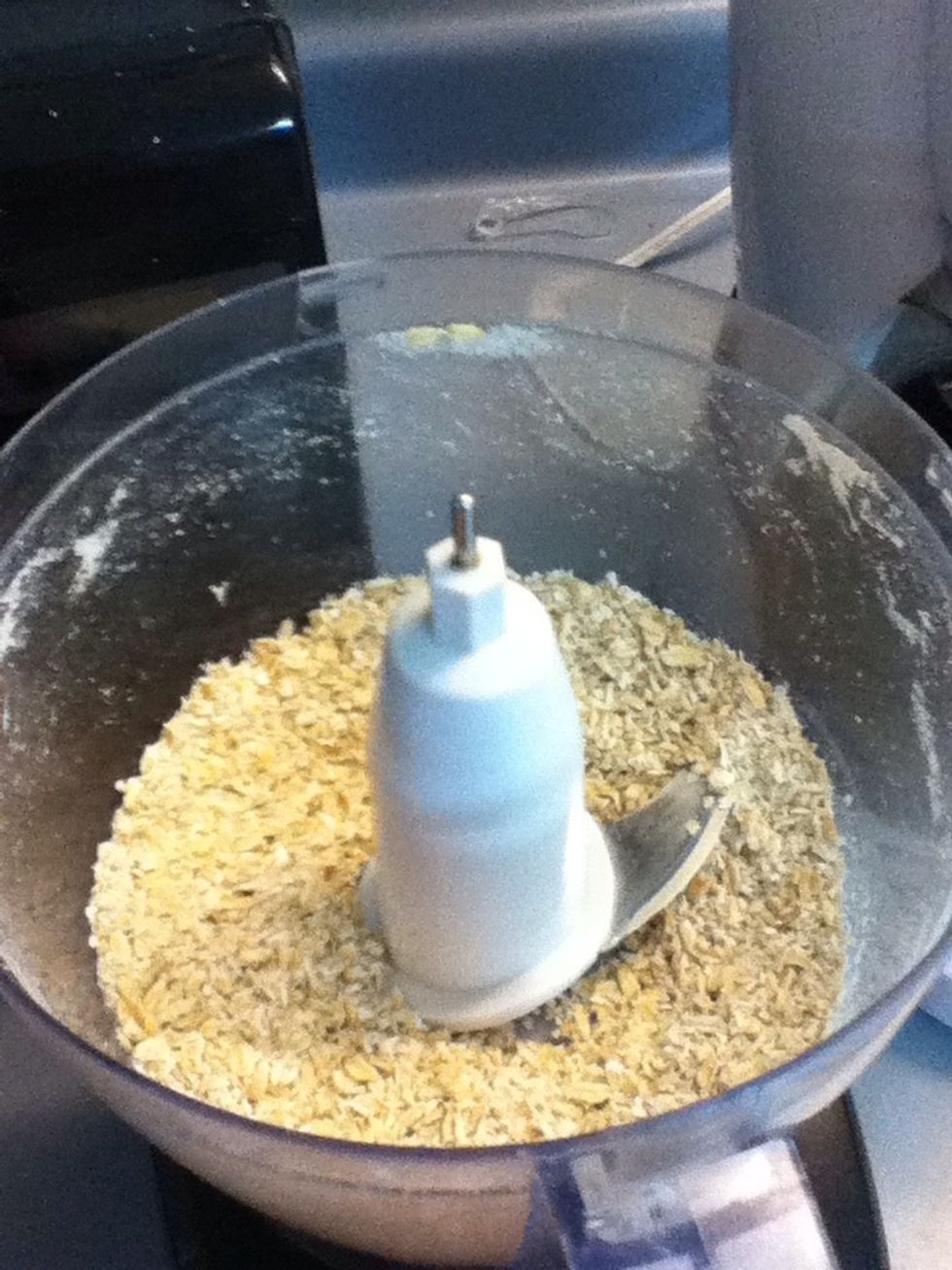 What the old fashioned oats should look like.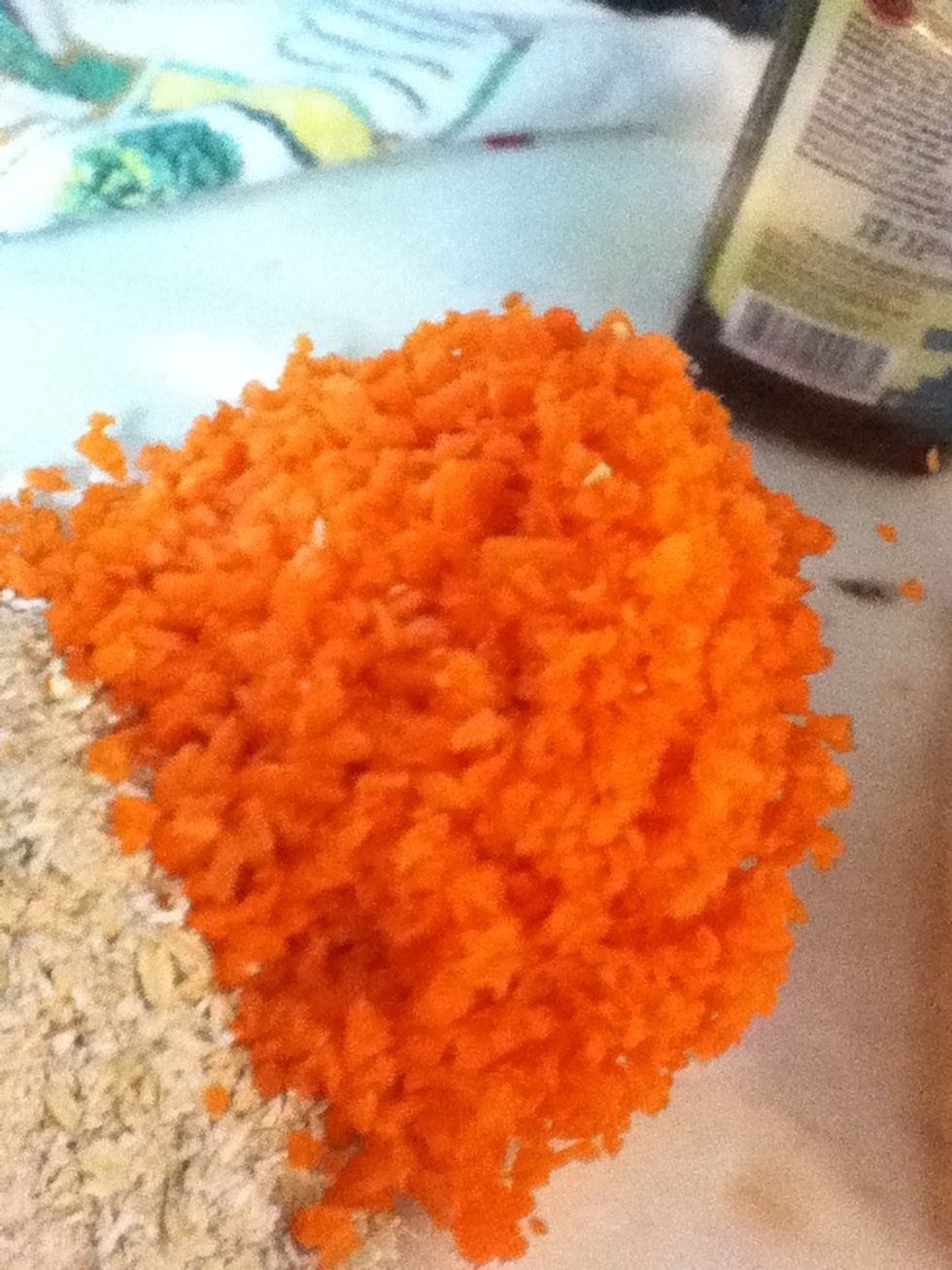 Then, take your two washed and peeled carrots, and run them through the processor. They should look like this.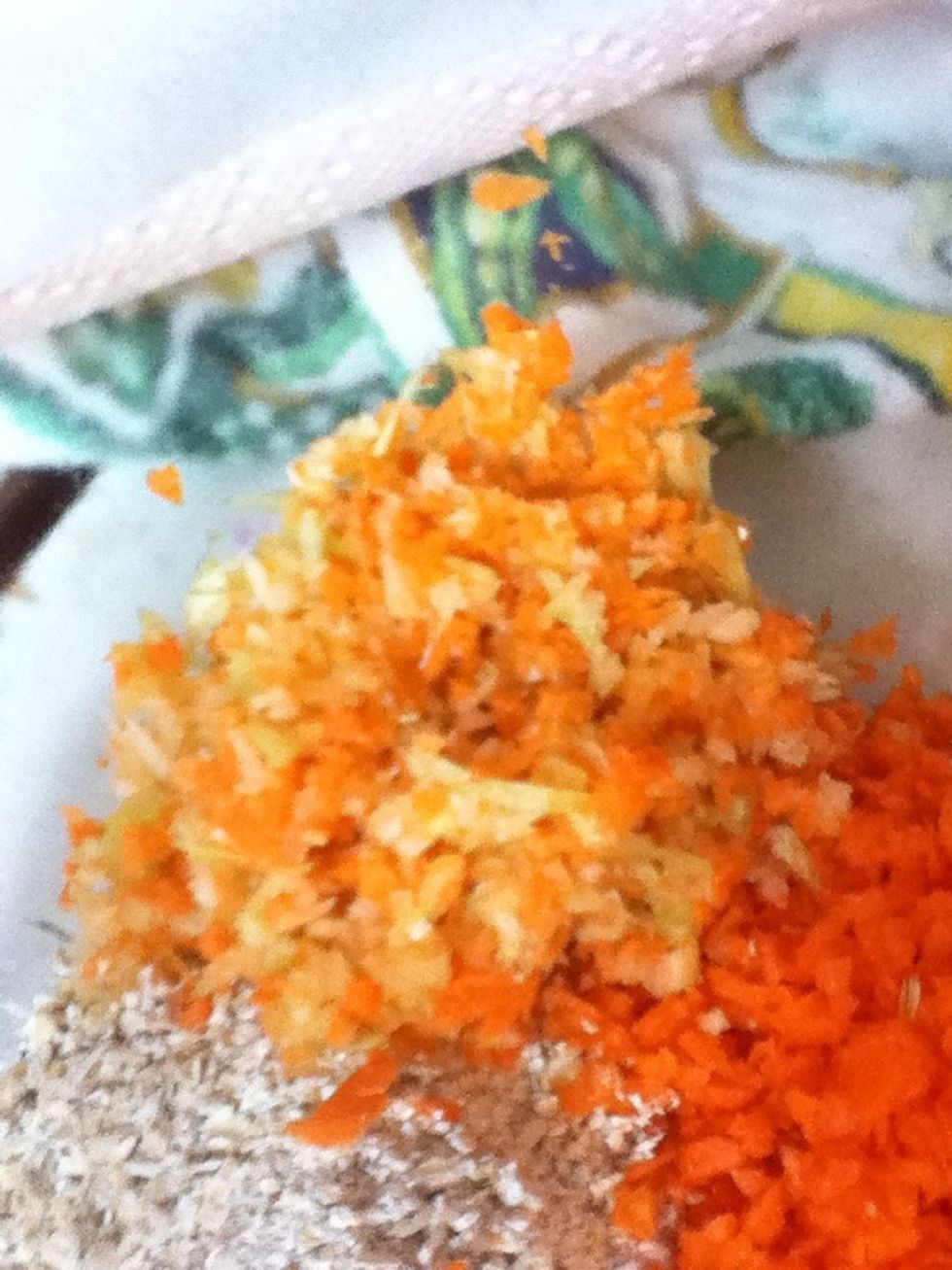 Then, take your celery and do the exact same thing.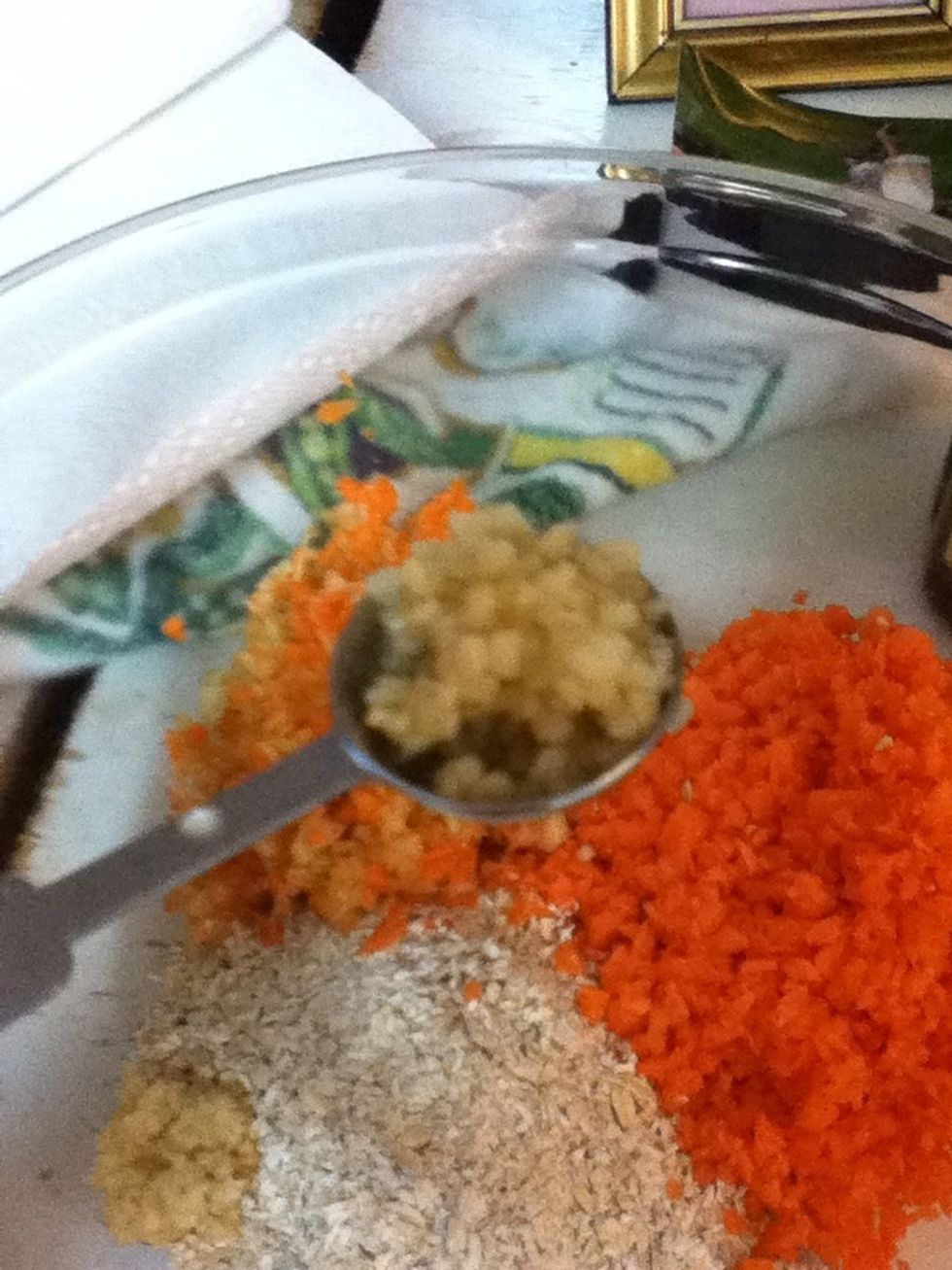 Add a teaspoon or two of chopped garlic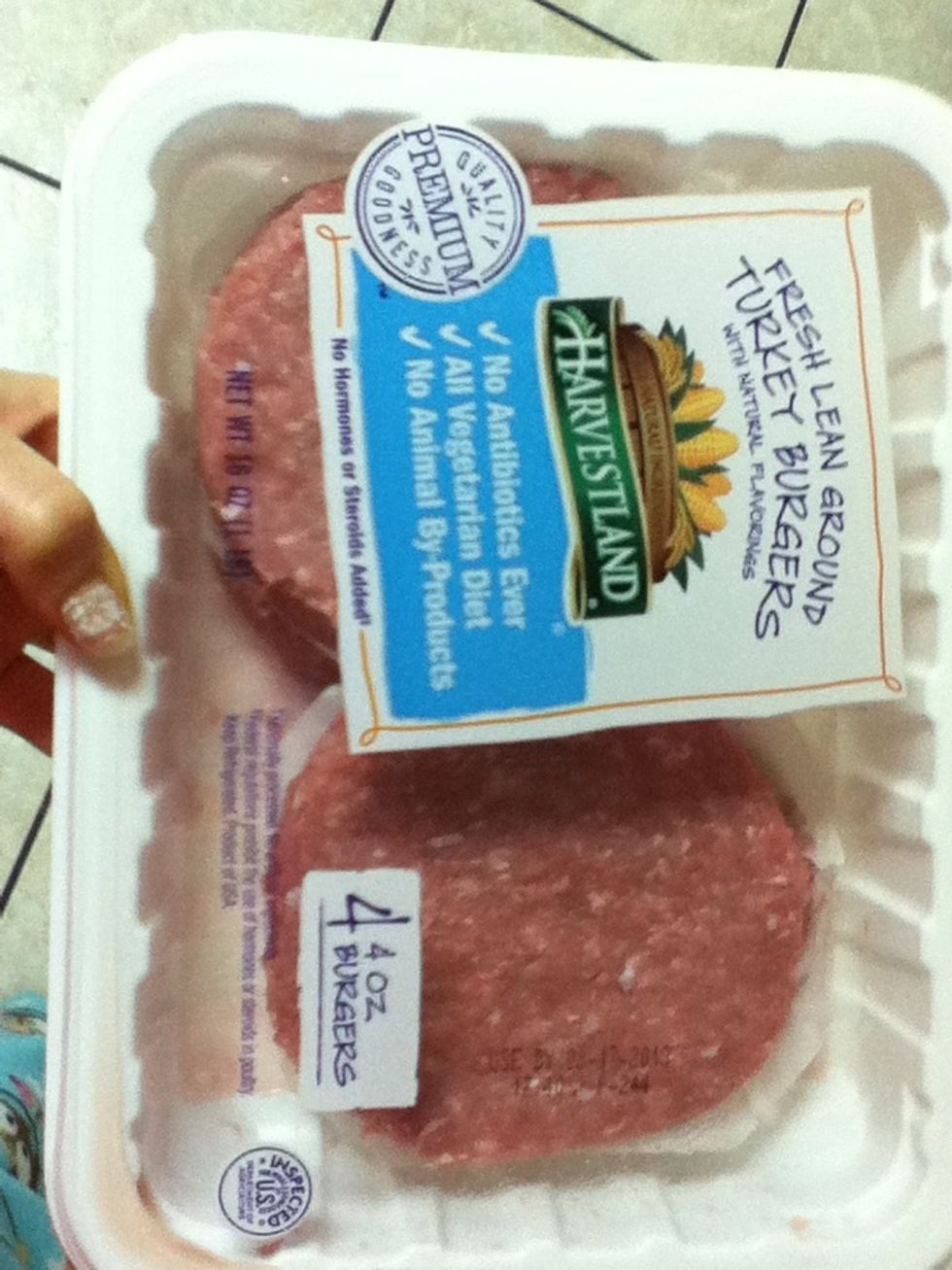 These are the turkey burgers that we eat-completely all organic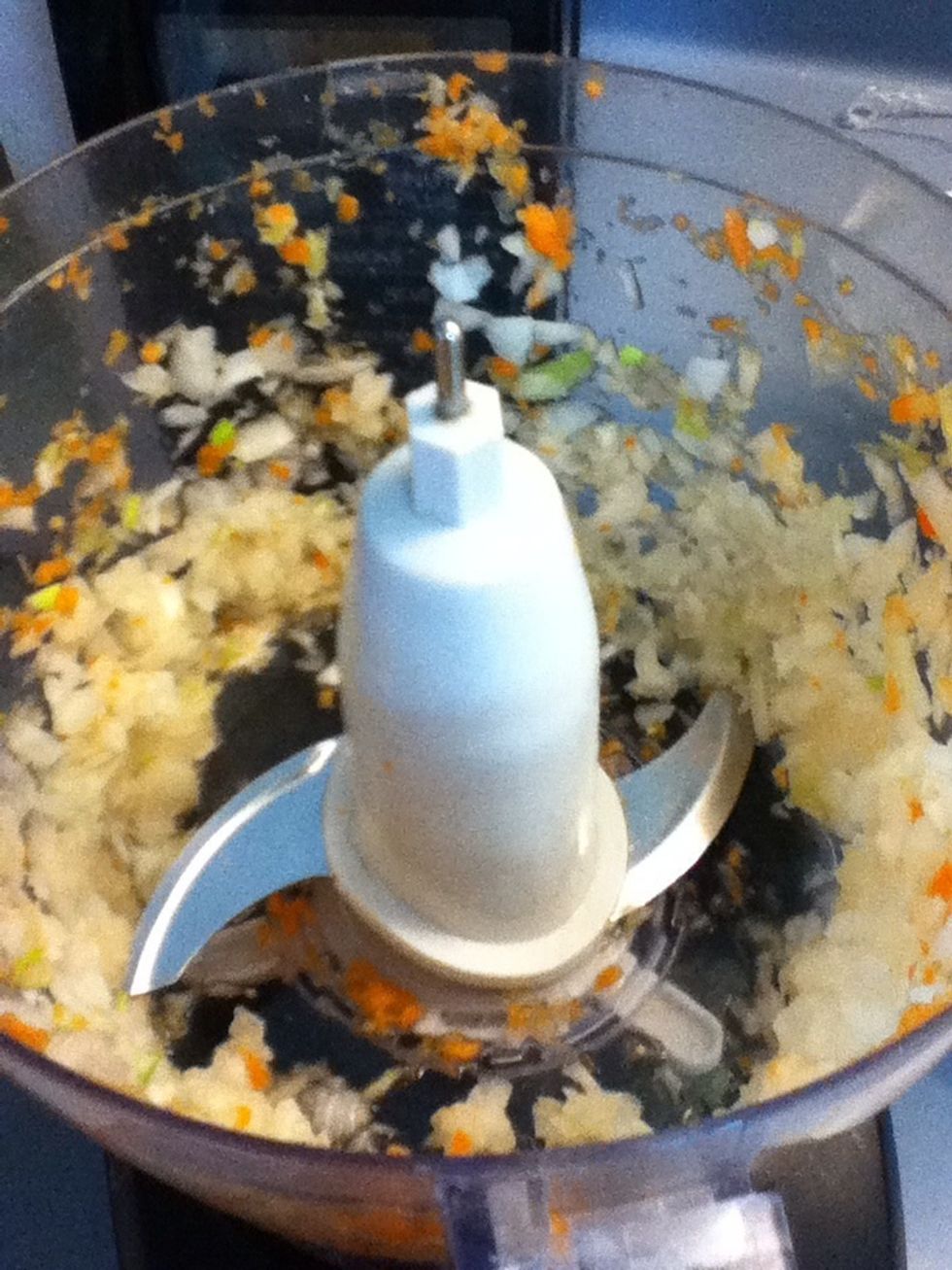 Take the onion and do the same thing:p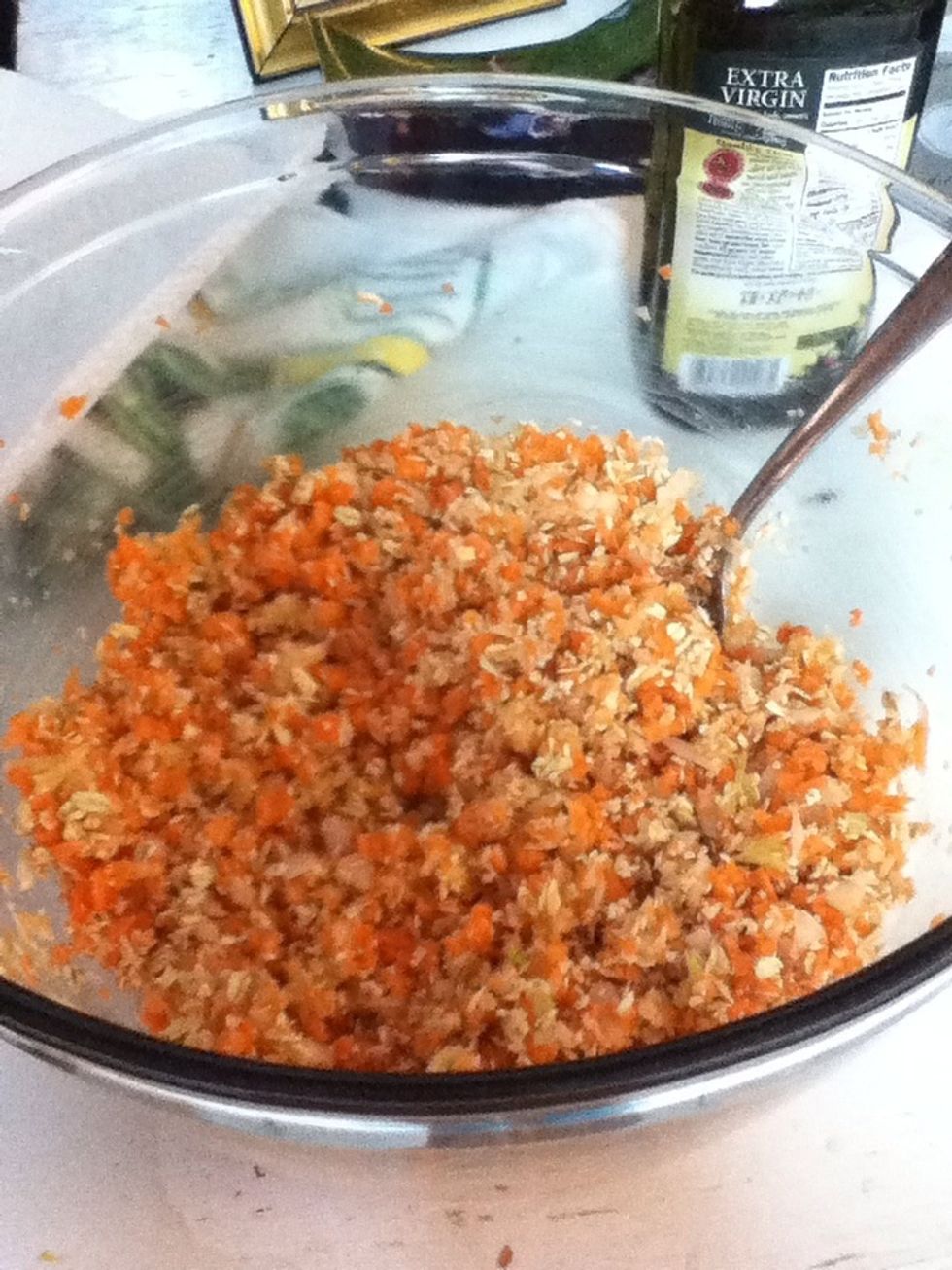 Mix it all! Also add I egg to this! Then mix some more.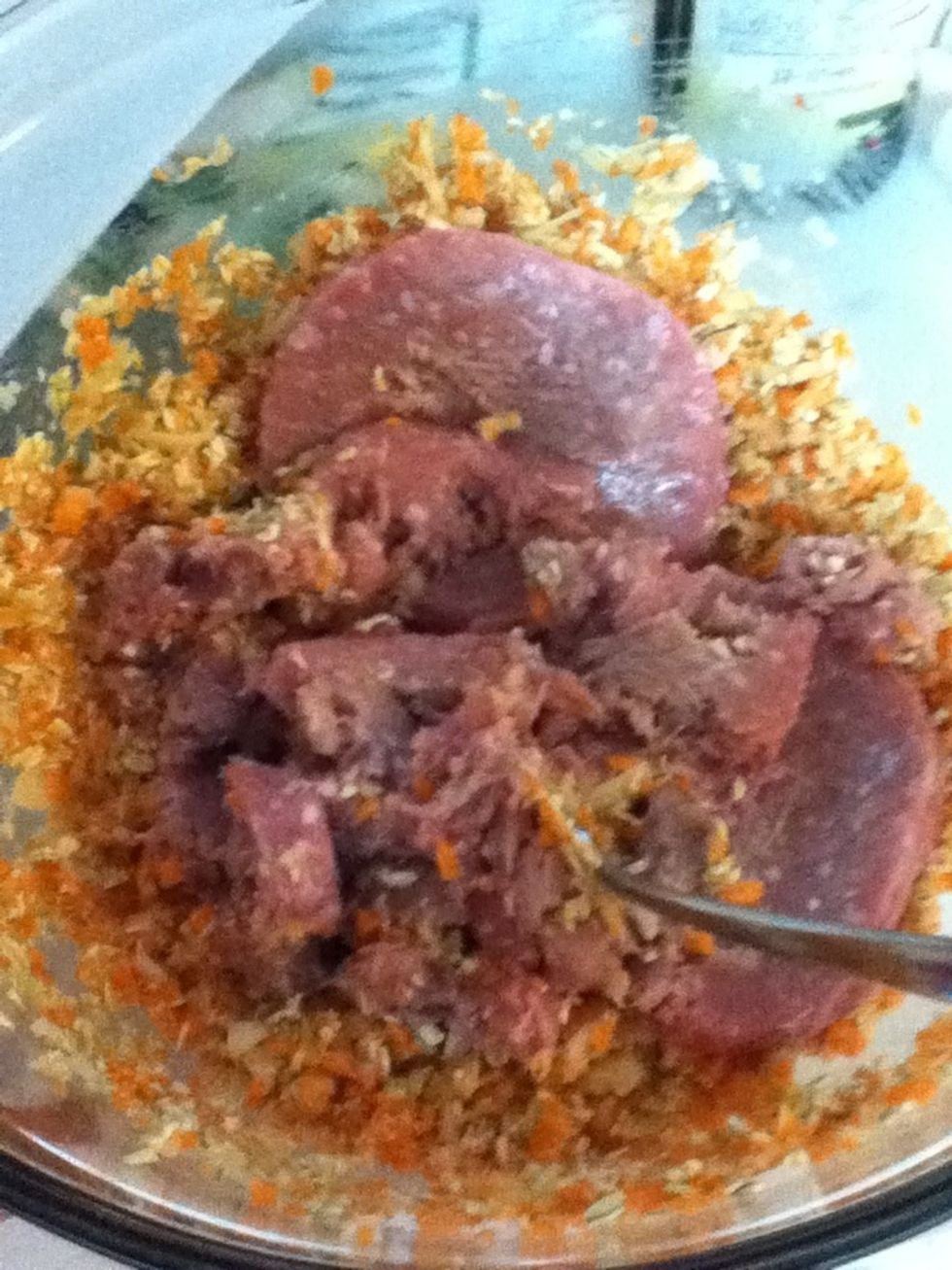 Add your meat-break it up with your fork.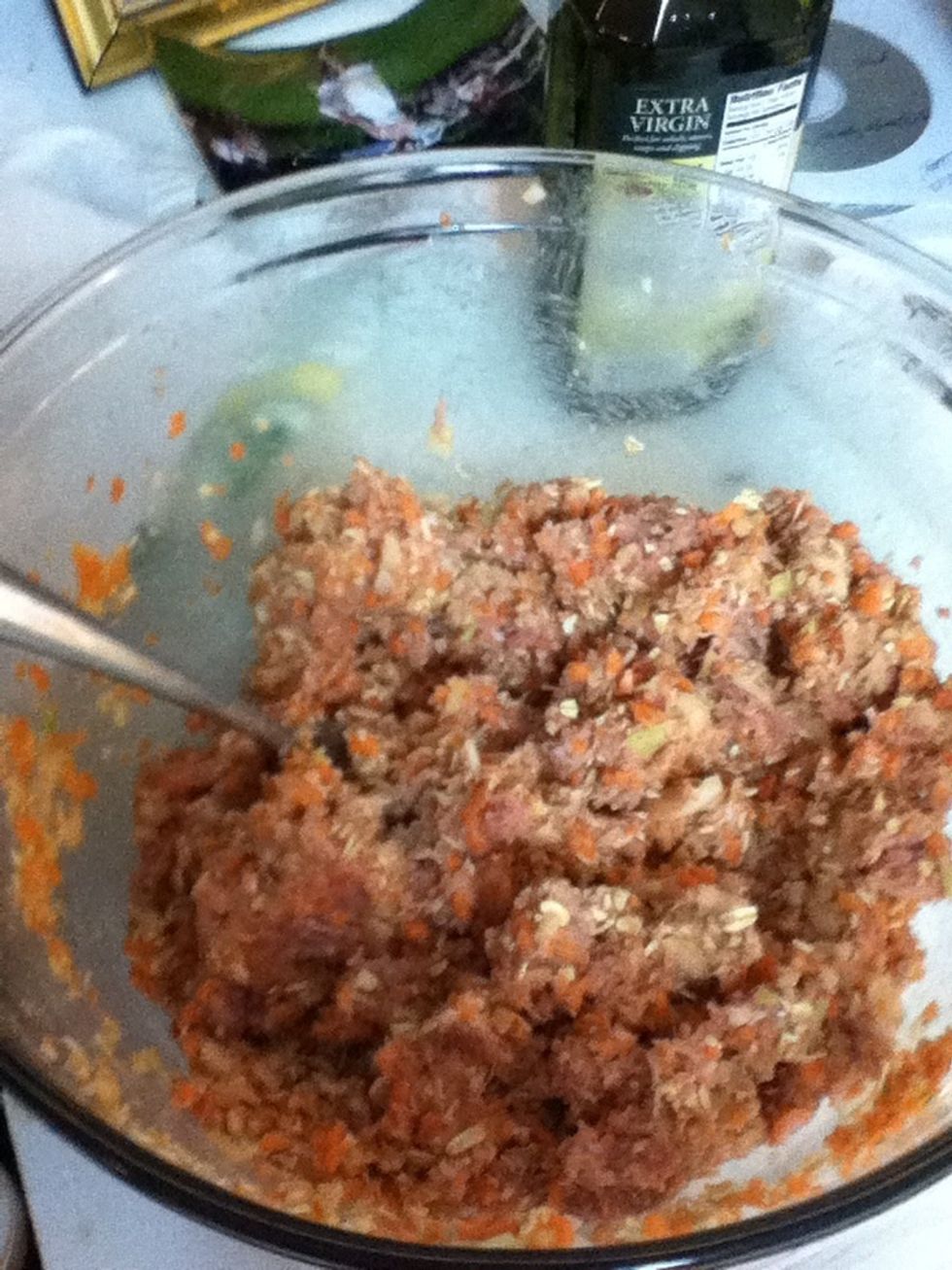 Mix mix mix
Heavily sprinkle the mixture with salt, garlic powder, onion powder, and pepper.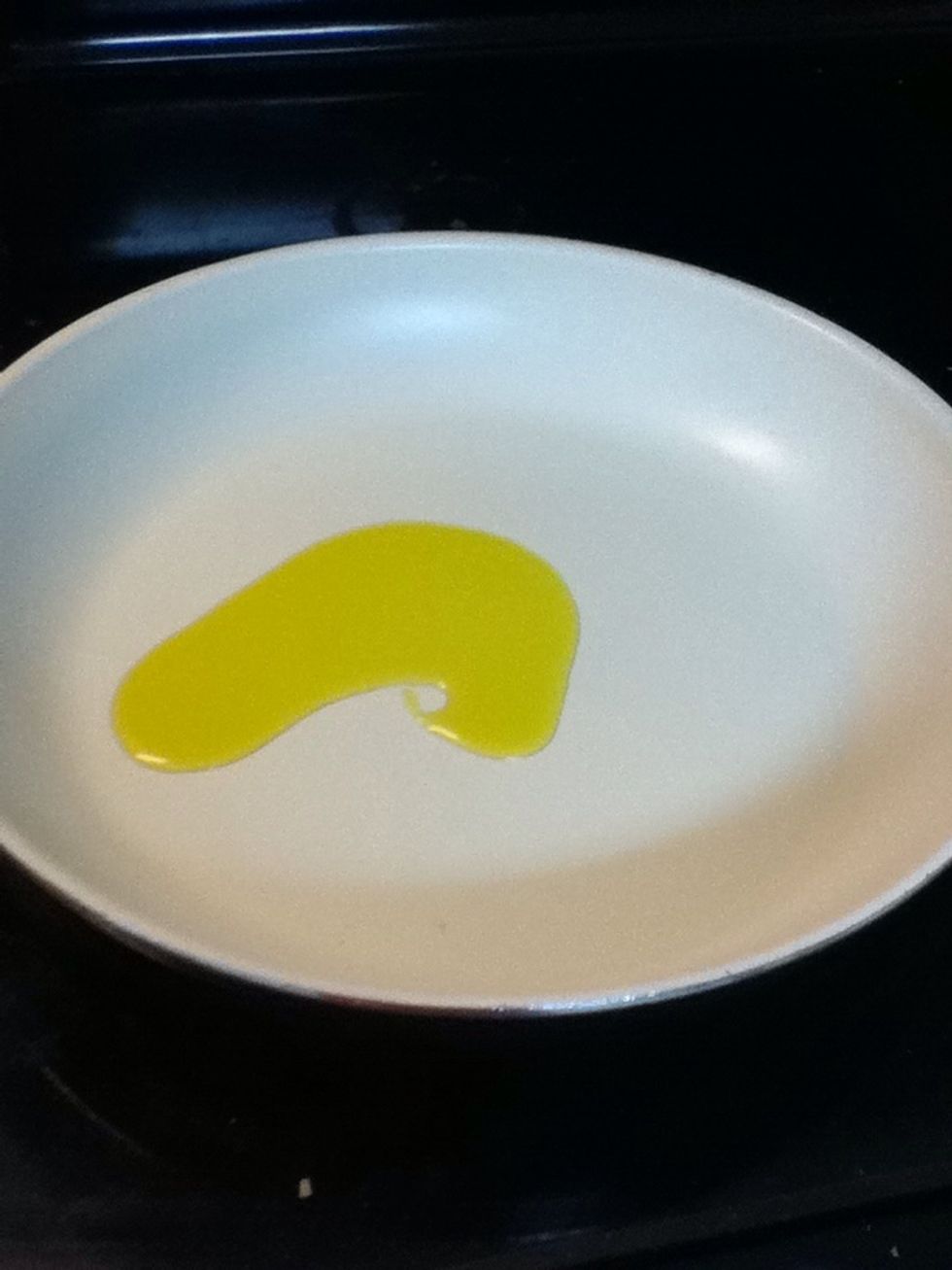 Heat your pan with some olive oil. Around medium heat.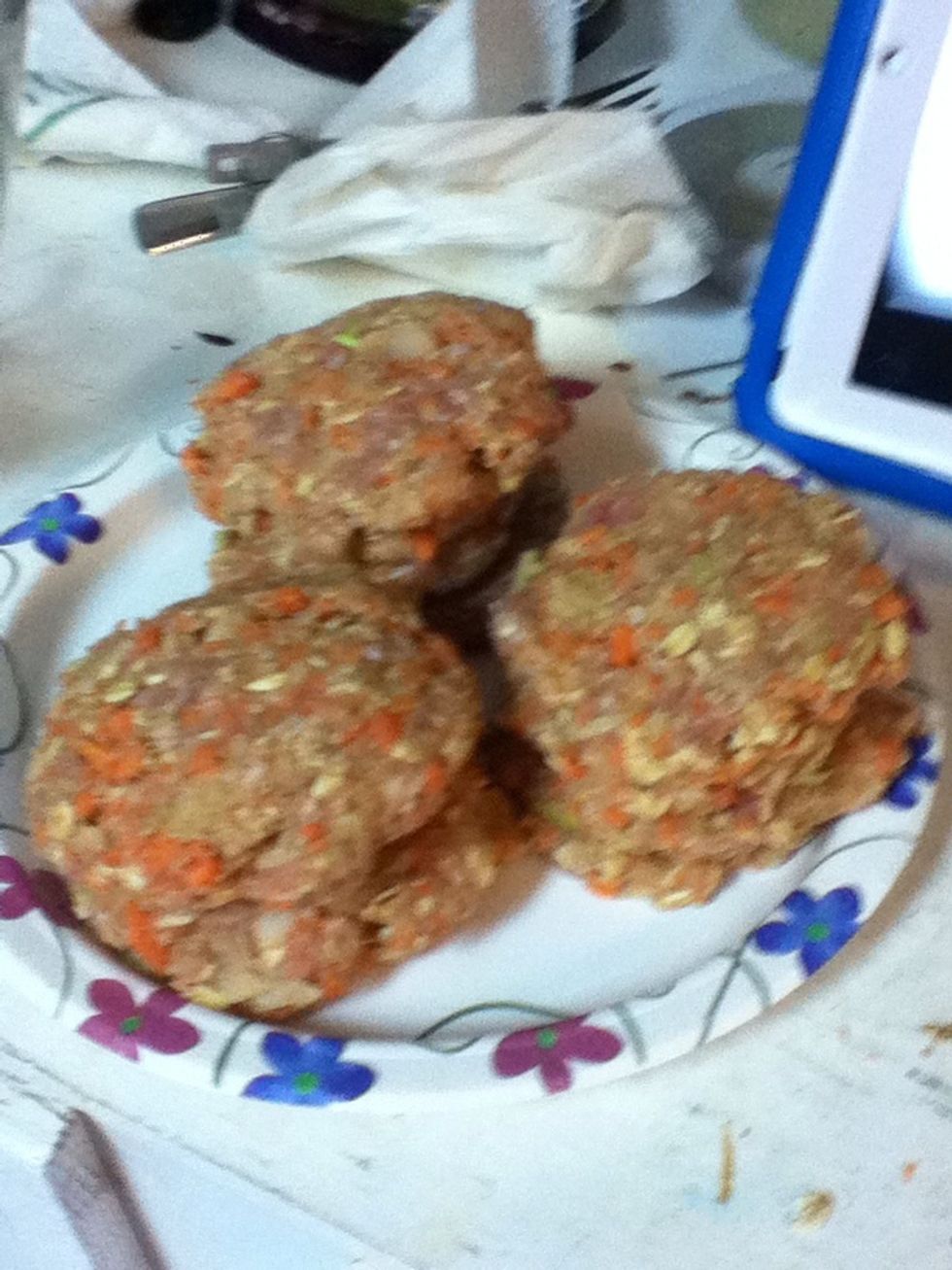 Form them into patties, and wait for the pan to heat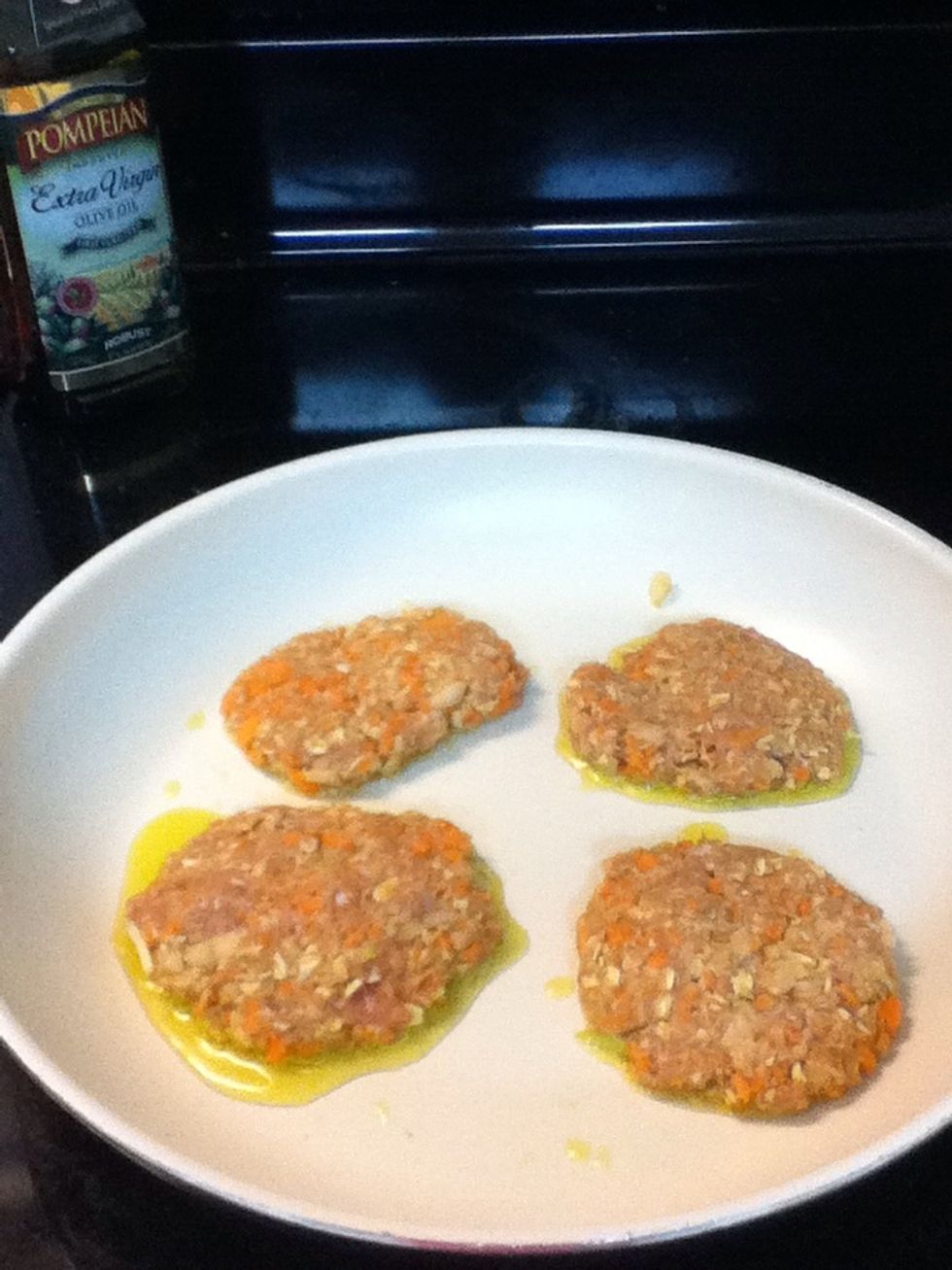 Pop em in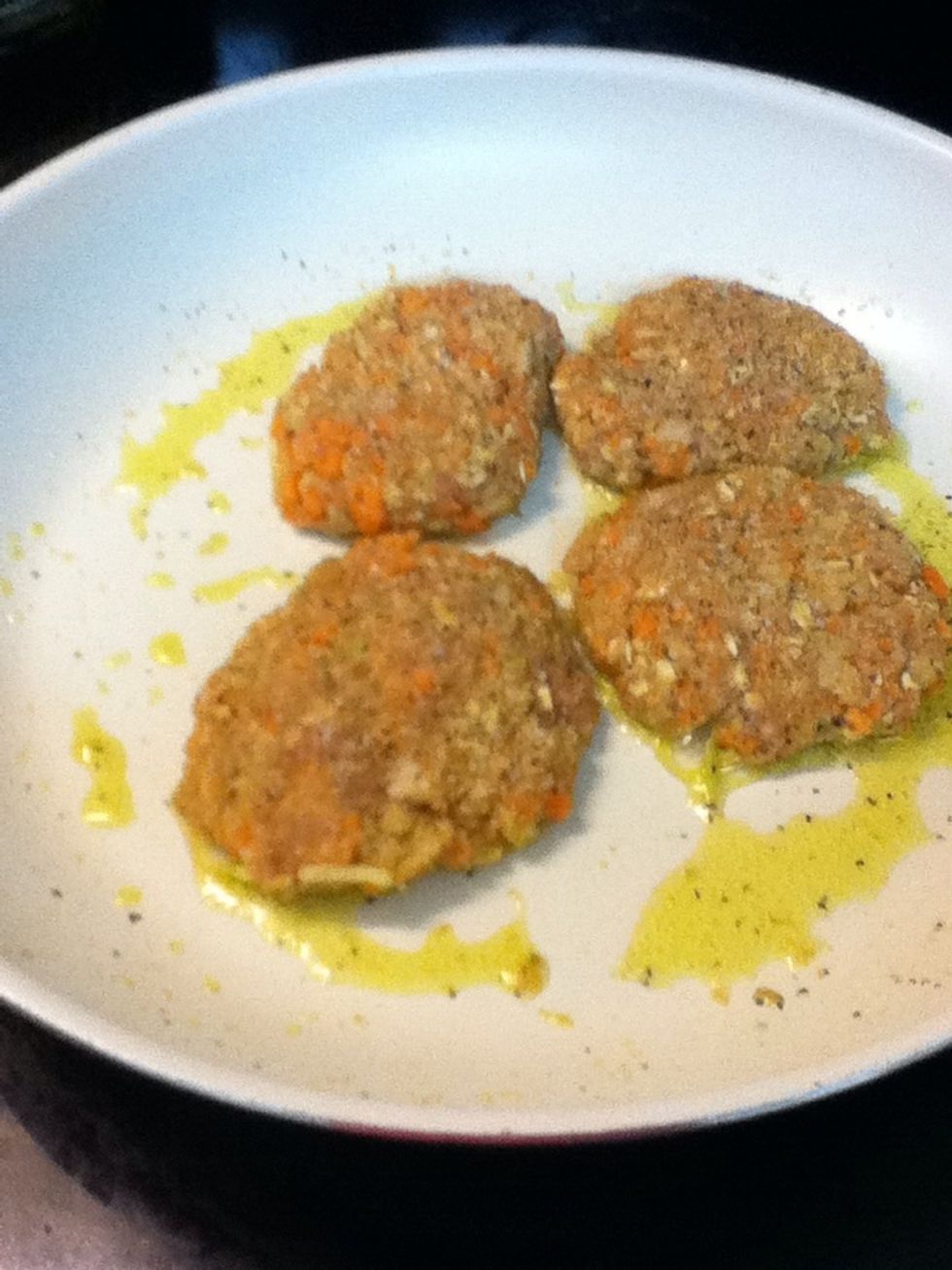 Again, heavily sprinkle each side with all the same spices we used before-without the onion powder.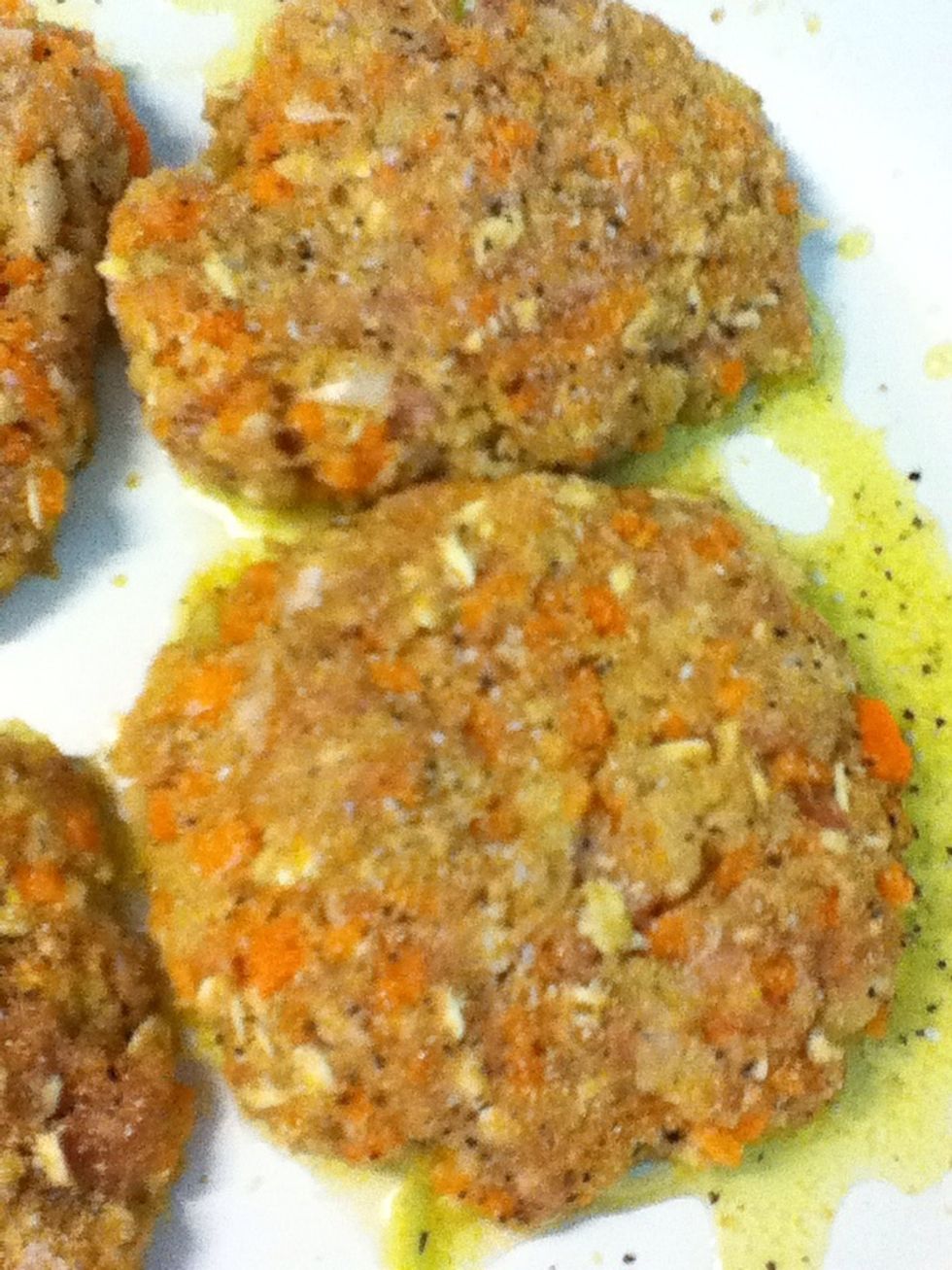 Looking good;D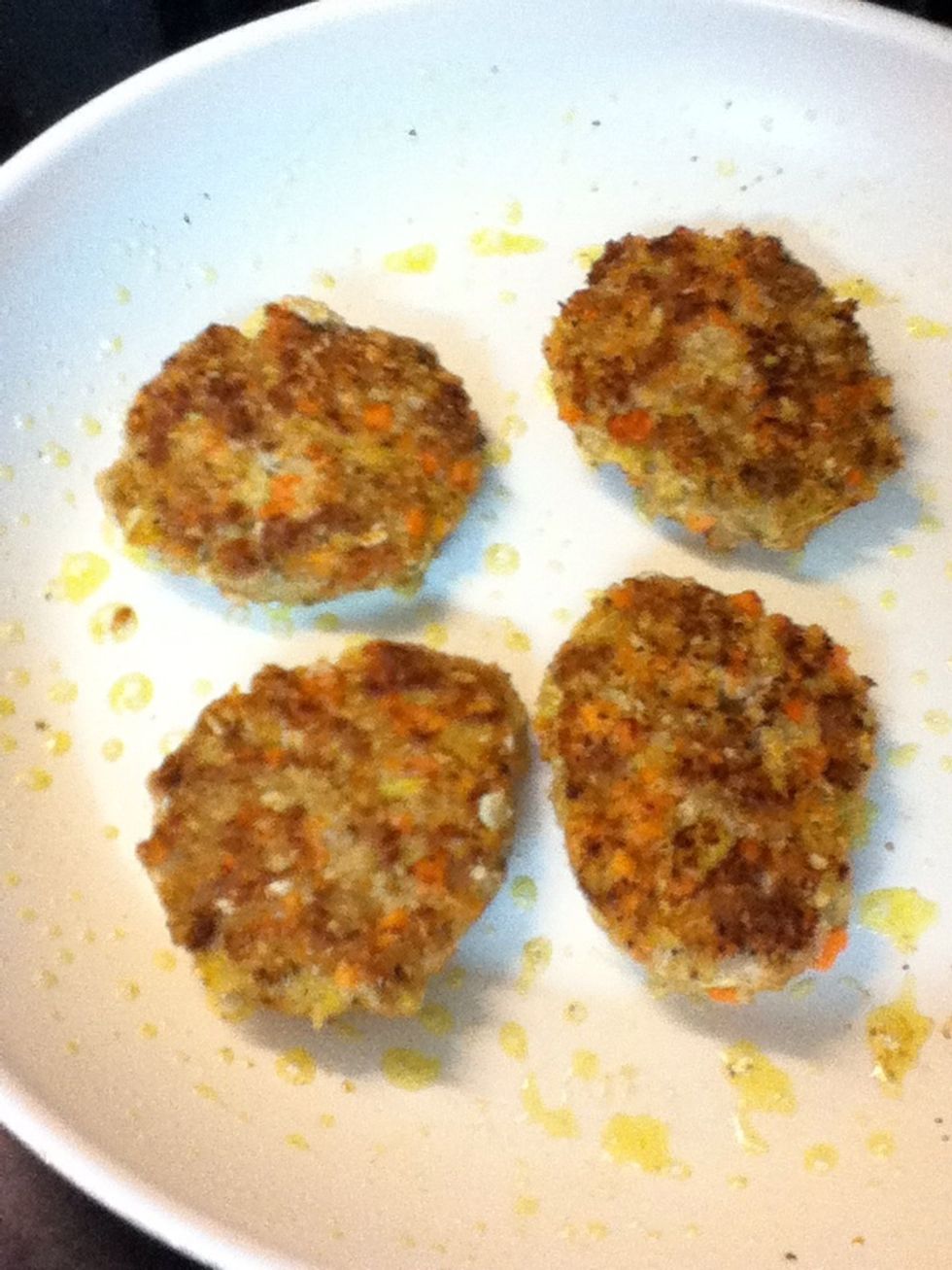 You want them to be dark brown on either side! Almost burnt-these are not finished Hope you enjoy!.
2.0 Carrots
2.0 Celery stalks
1.0c Oats
0.0 Large onion
Turkey meat
1.0 Egg