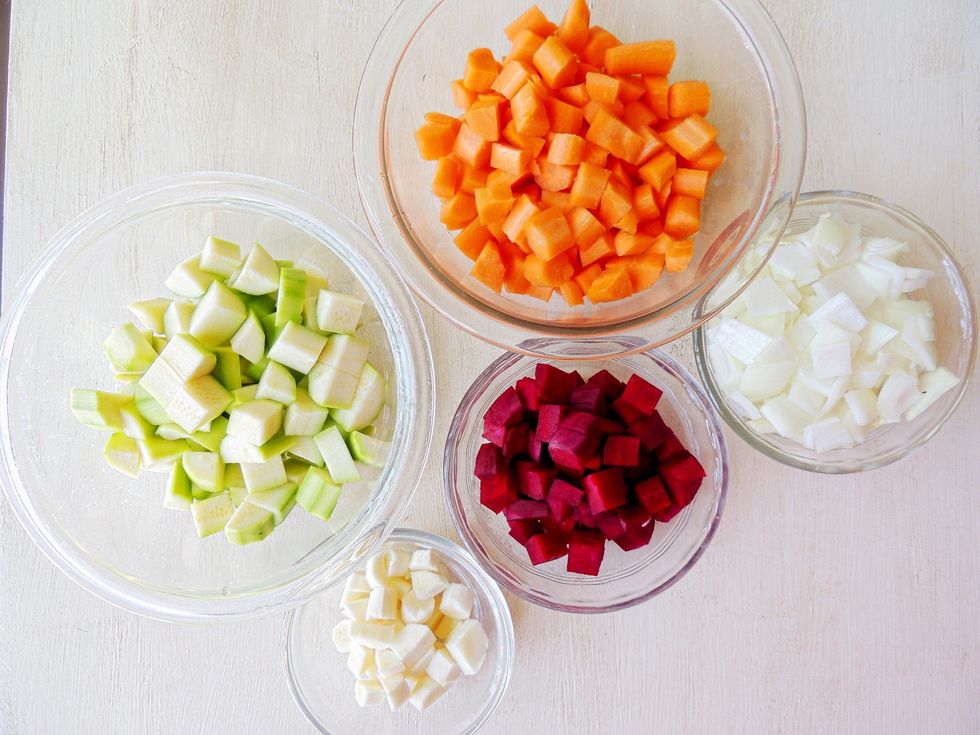 Decide on veggies to include. Bring color and flavor with the variations. We had zucchini, carrot, beet, parsnip and onions on hand. Turned out to be a beautiful and tasty combo.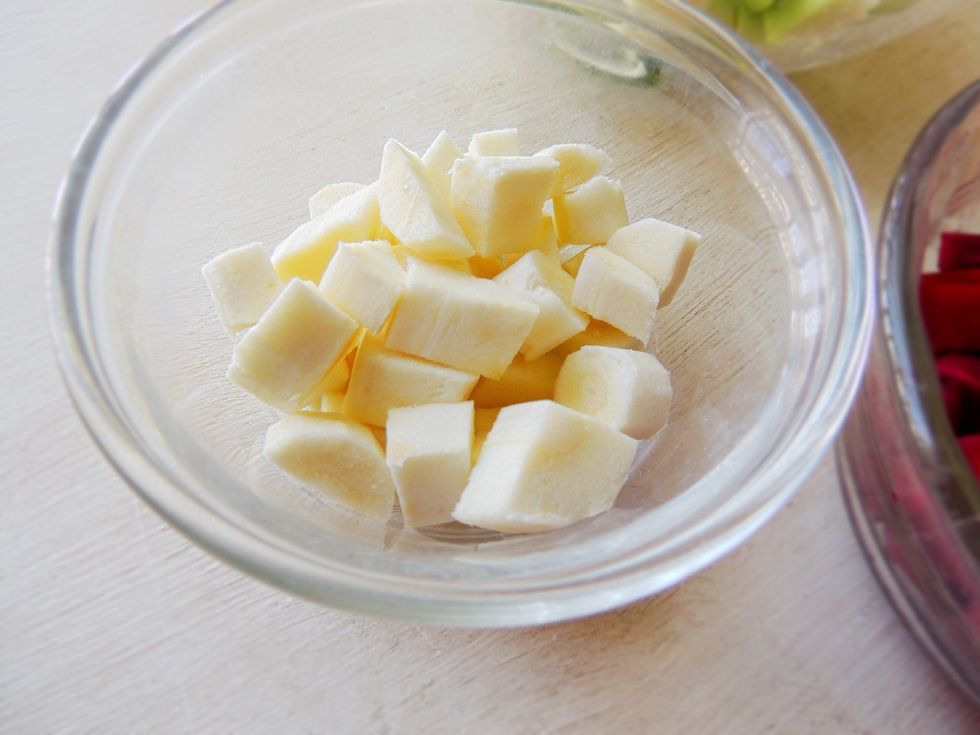 Chop the veggies into cubes / dice them. The more dense veggies should be chopped smaller so everything cooks well. Parsnips are great sources for potassium, fiber and vitamin C.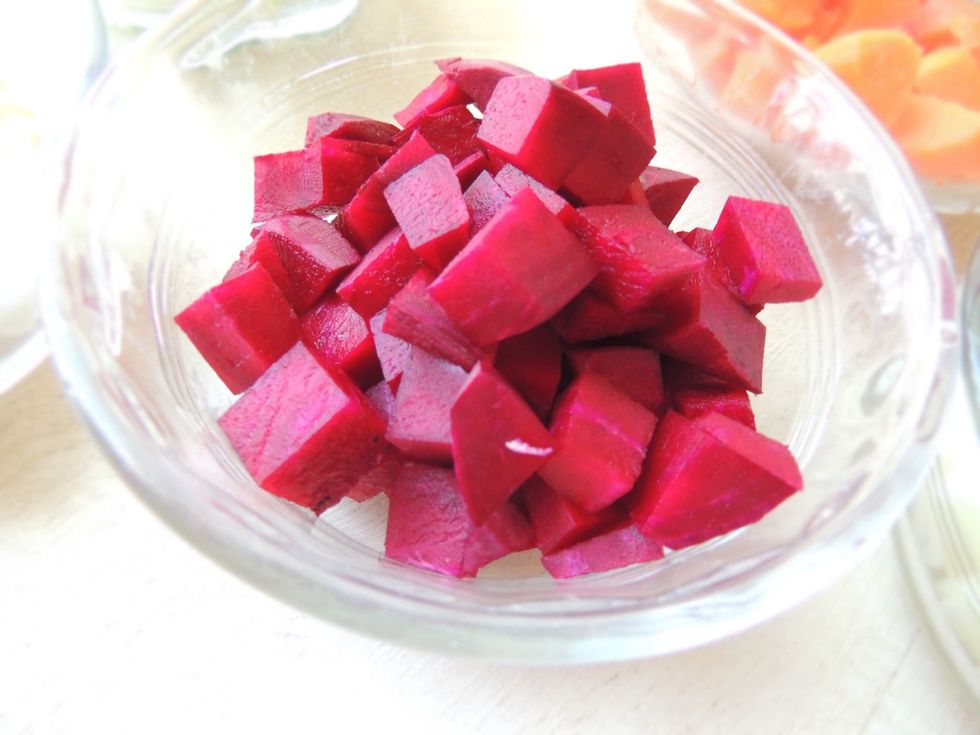 The color beets add is incredible. Be careful because they do bleed on you. They provide phytonutrients and are known to have anti-cancer and anti-inflammatory properties.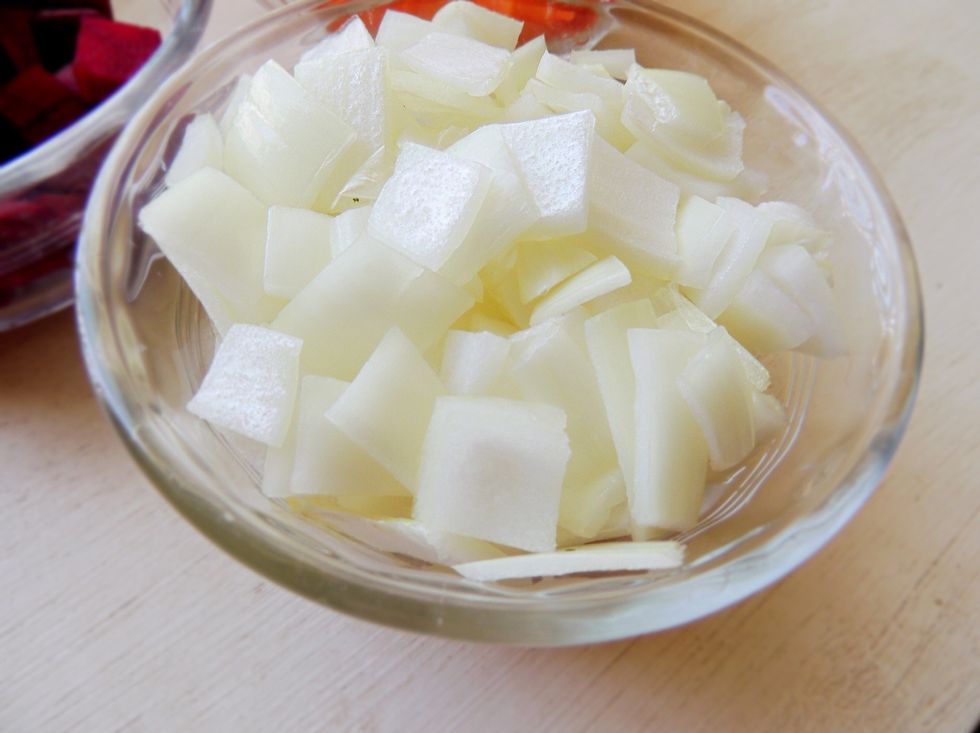 Any of your favorite onion types will work well. We had white on hand.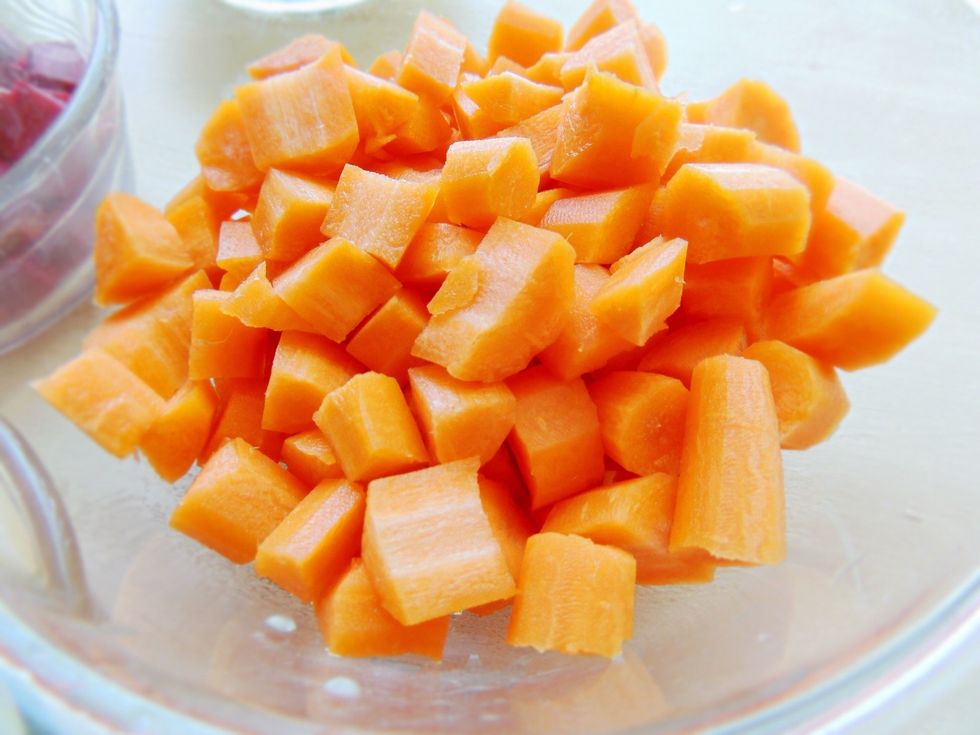 Organic carrots are a fav at our house. They cook down in size so a larger portion was included. The flavor and texture are great to include with this medley.
Zucchini has become a staple as well. It's so versatile, from cookies to breads or smoothies or cake it's amazing.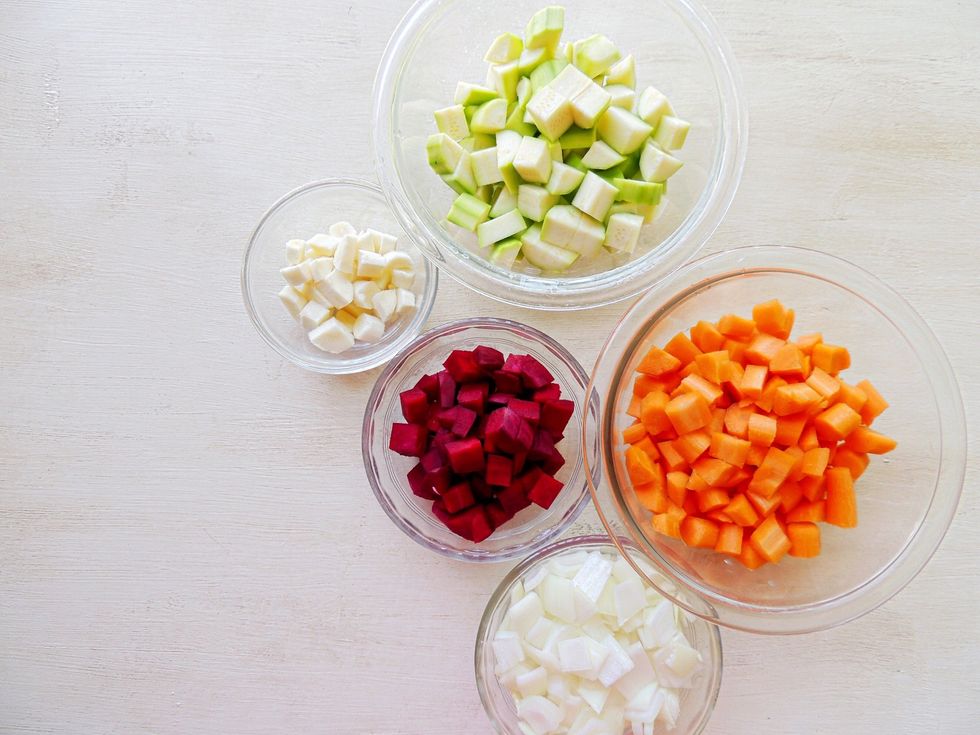 Grab a large bowl and your olive oil. Add a chopped veggie to the bowl and drizzle with oil. Use your hands to toss and cover. You can do each separately or together.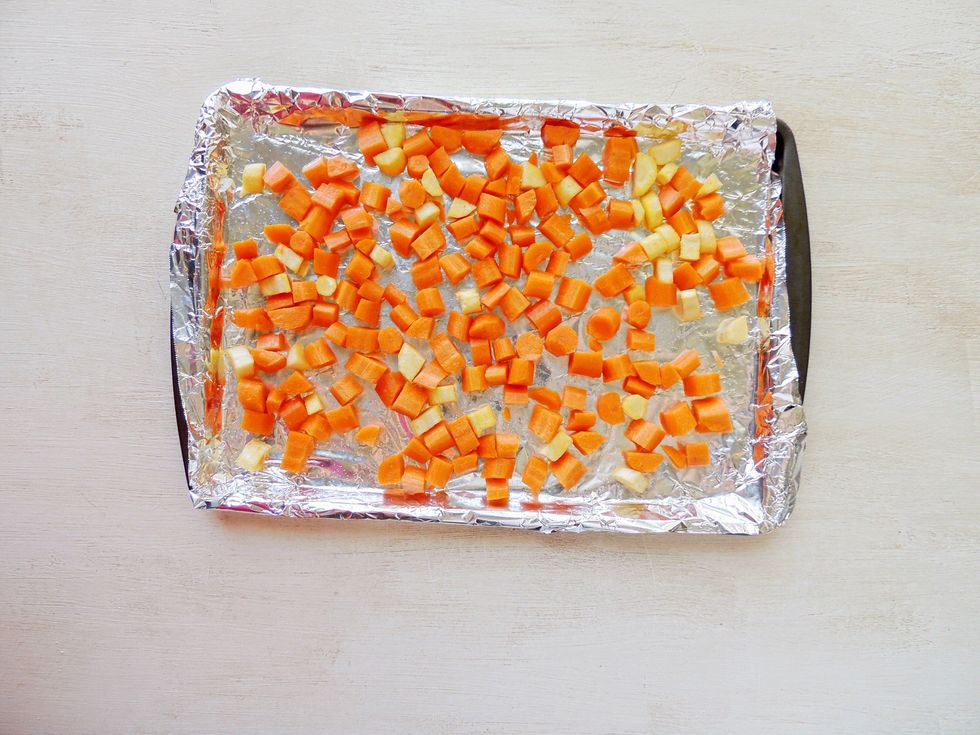 Once tossed in oil add them to a lined or non stick pan. Allow some space for them to breathe and cook thoroughly.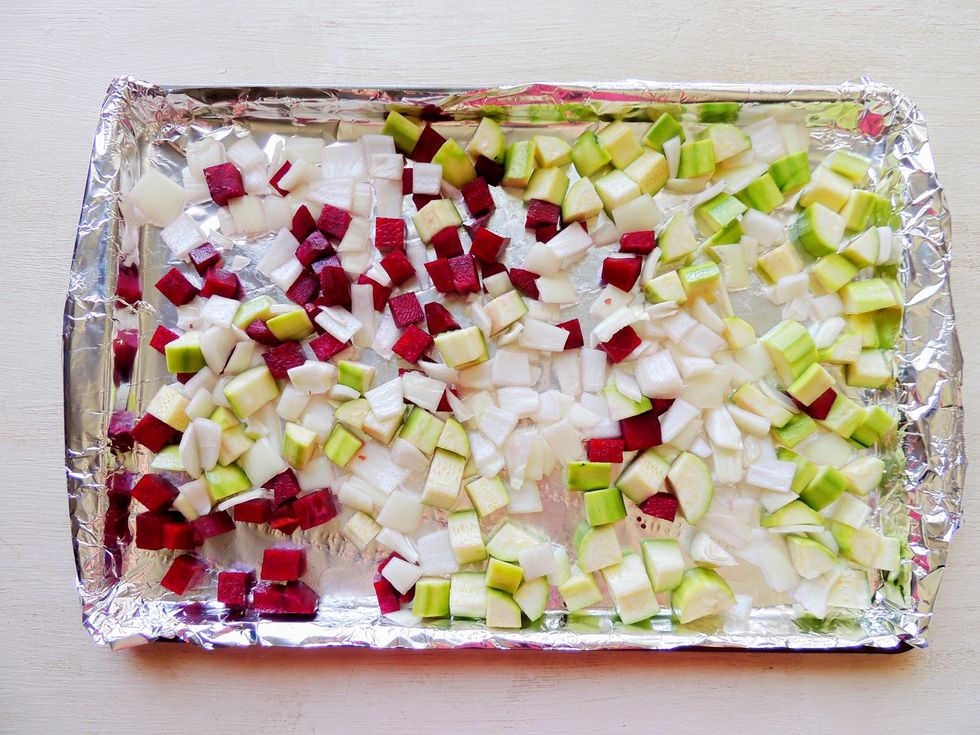 Lightly salt them. Add to preheated oven at 350 degrees for about 30 minutes. Less if you like crispy veggies more if you like tender. Check them around 20 minutes for a density taste test.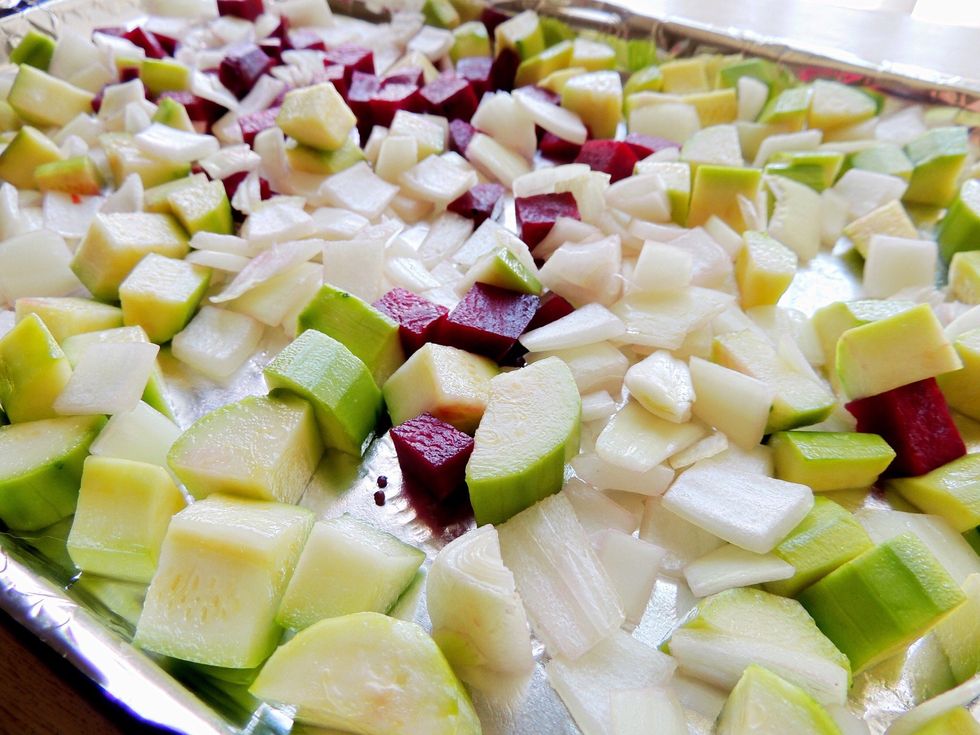 If you like herbs and spices. Feel free to add some prior to roasting.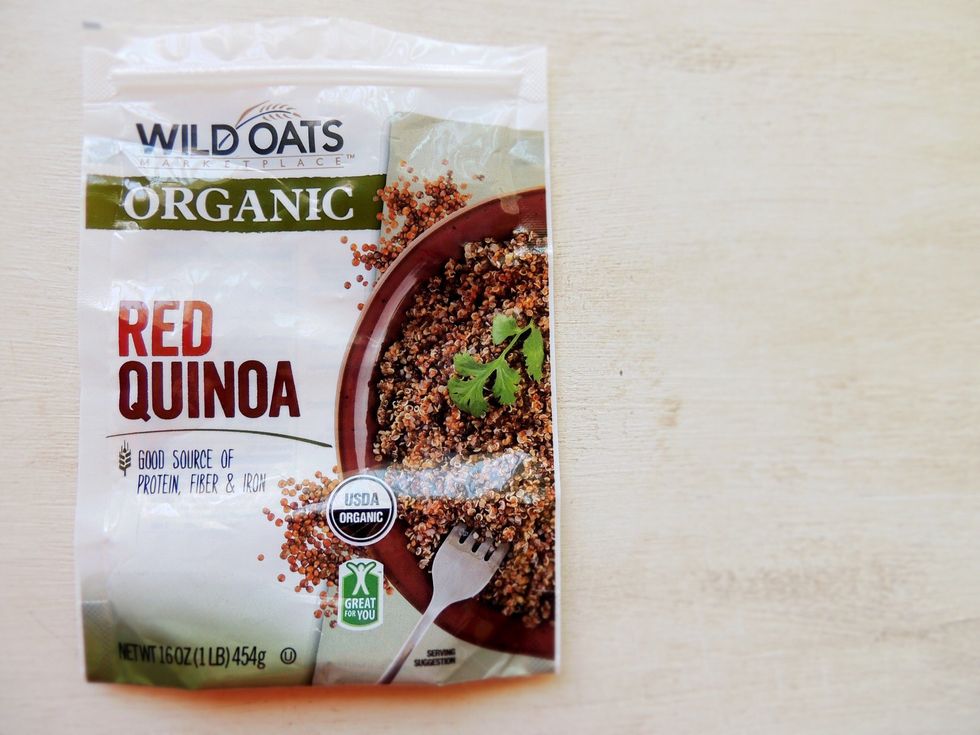 Cook your quinoa according to package. If this is new for you taste test. If you'd prefer softer texture add more water and cook a bit longer.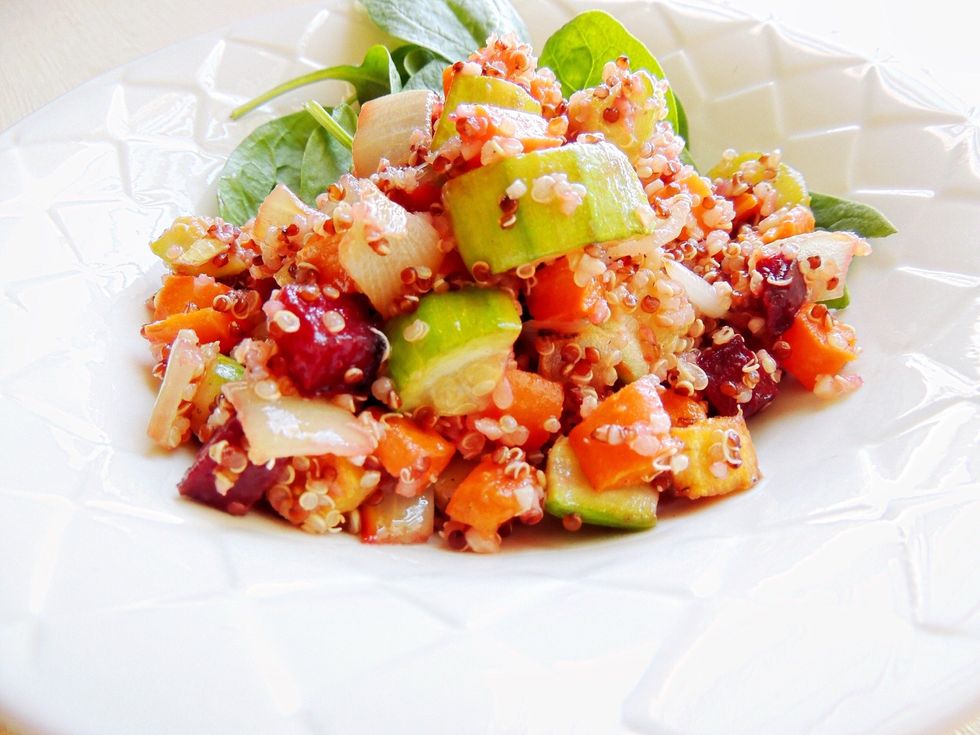 Add all the dressing ingredients and mix well. Put cooked veggies, quinoa (I only used about half of what we cooked) and the dressing; toss. You can use another dressing or none at all.
1/2c Parsnips
2.0c Carrots
1.0c Beets
2.0c Zucchini
1.0c Onion
1.0c Quinoa
1.0Tbsp Salt
3.0Tbsp Olive oil
For the dressing:
4.0Tbsp Butter
2.0Tbsp Garlic
1.0Tbsp Lemon juice
Salt & pepper to taste