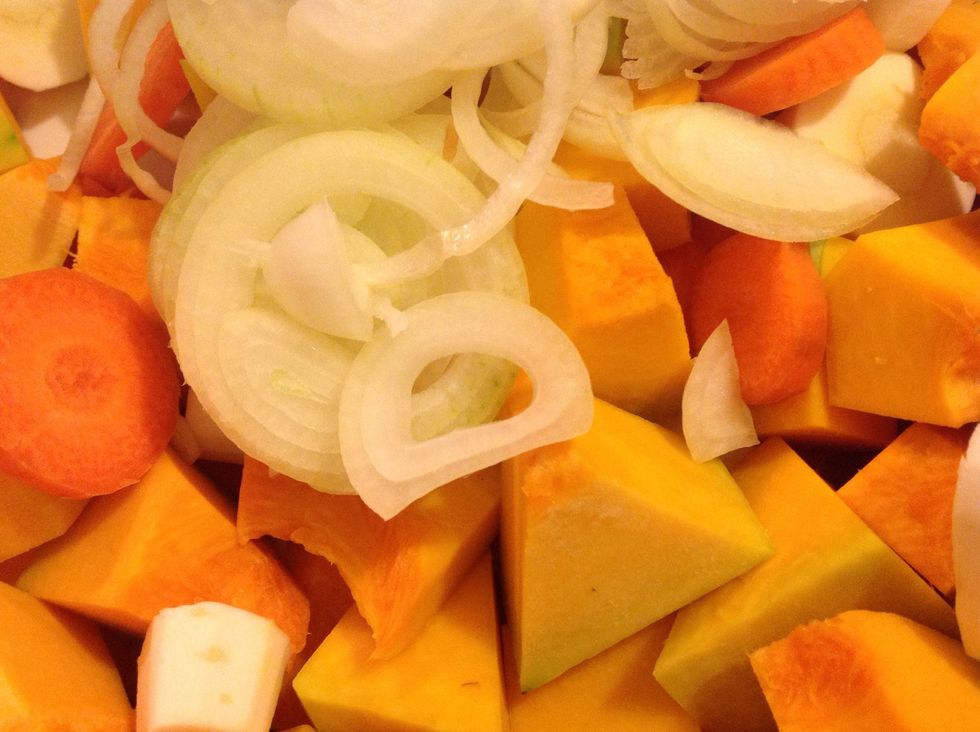 Chop pumpkin and or sweet potato and onion.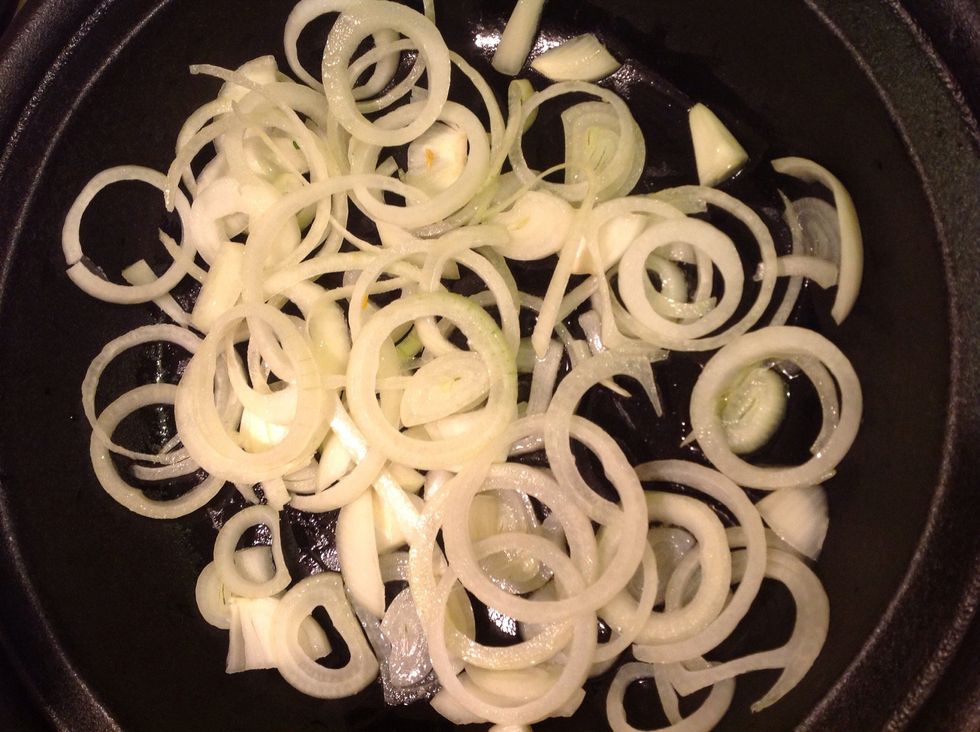 Add the onions to the tagine on low heat.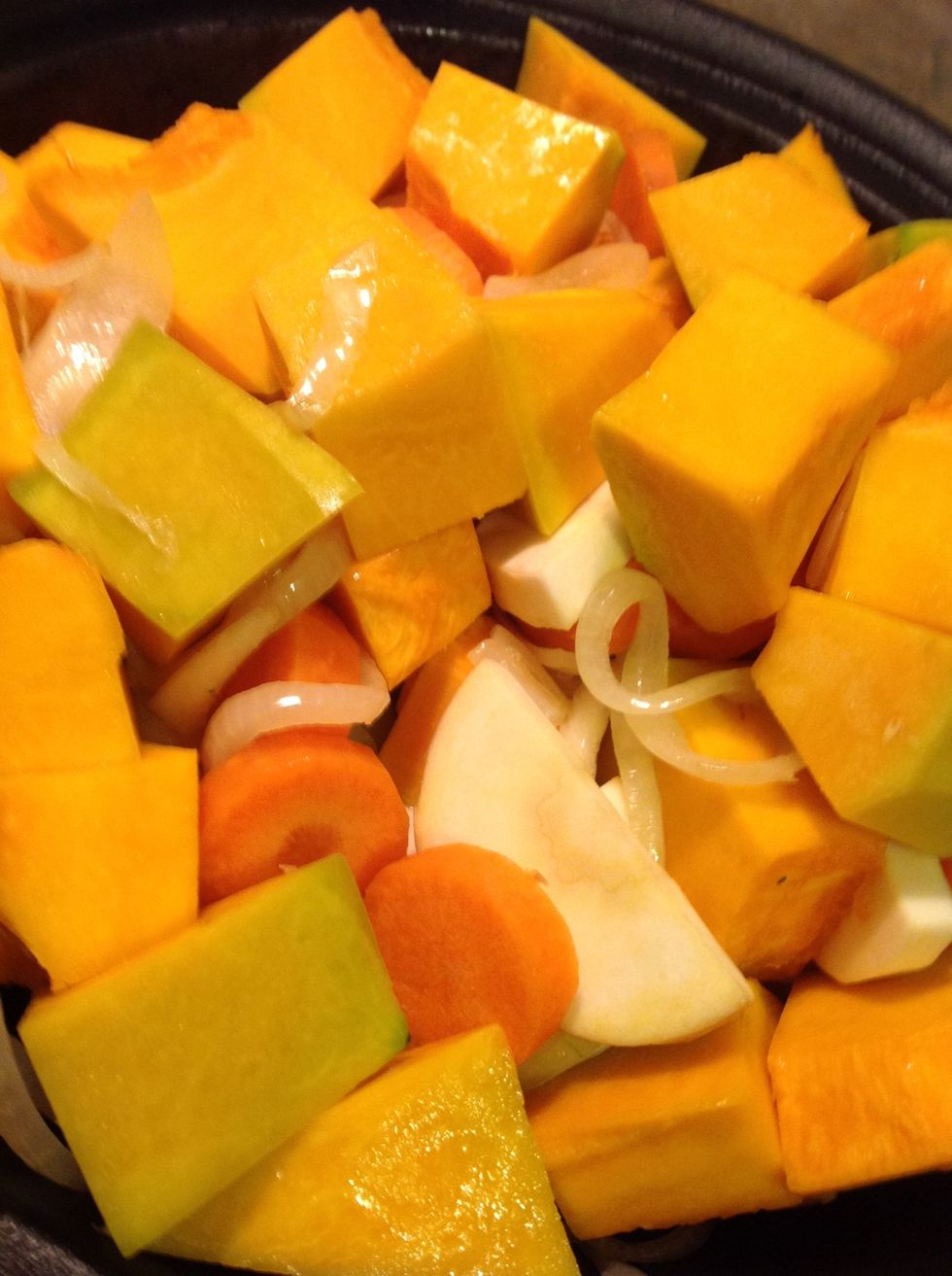 Preheat all the vegetables and spices.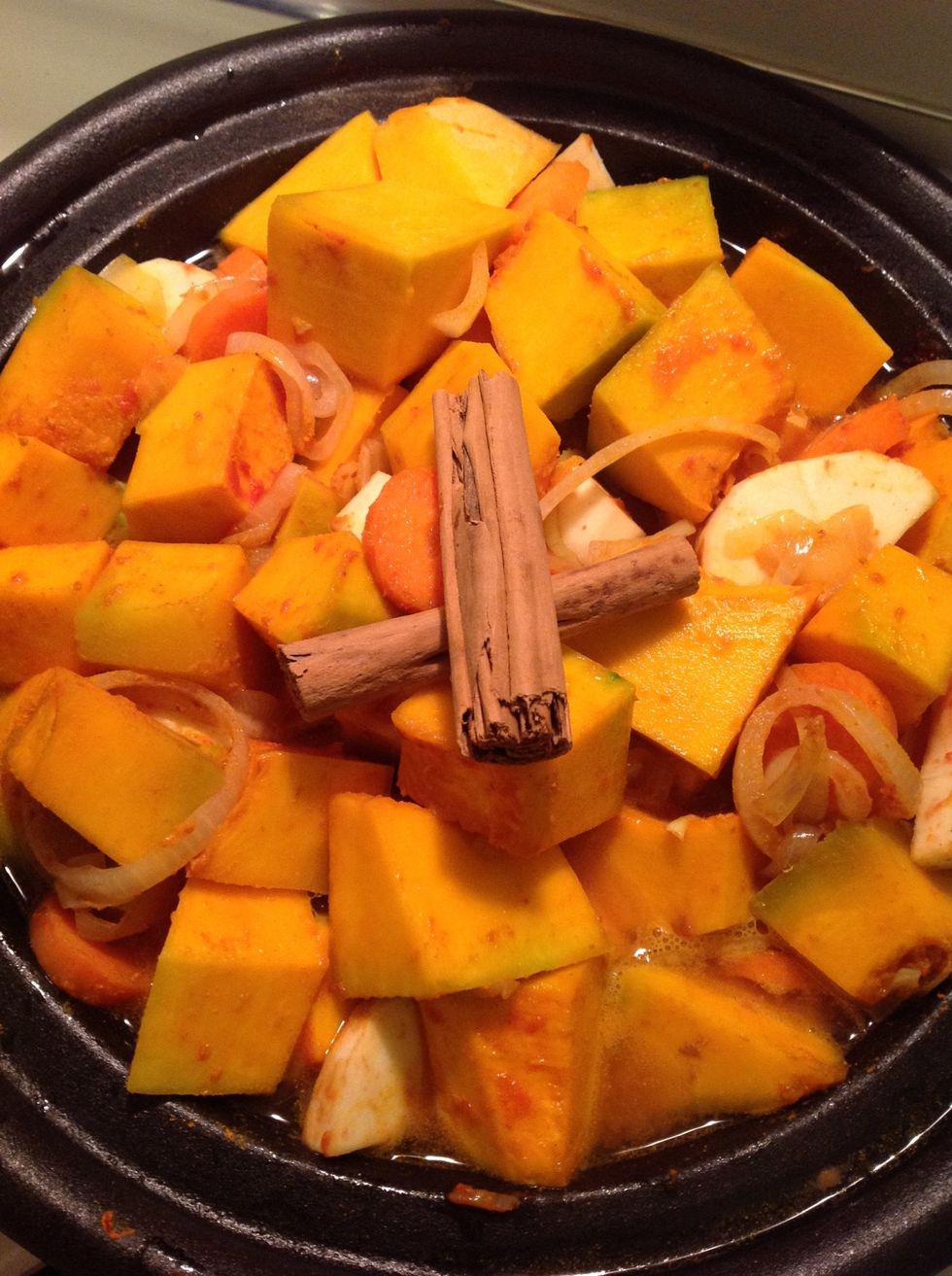 Cover with lid for 45 minutes.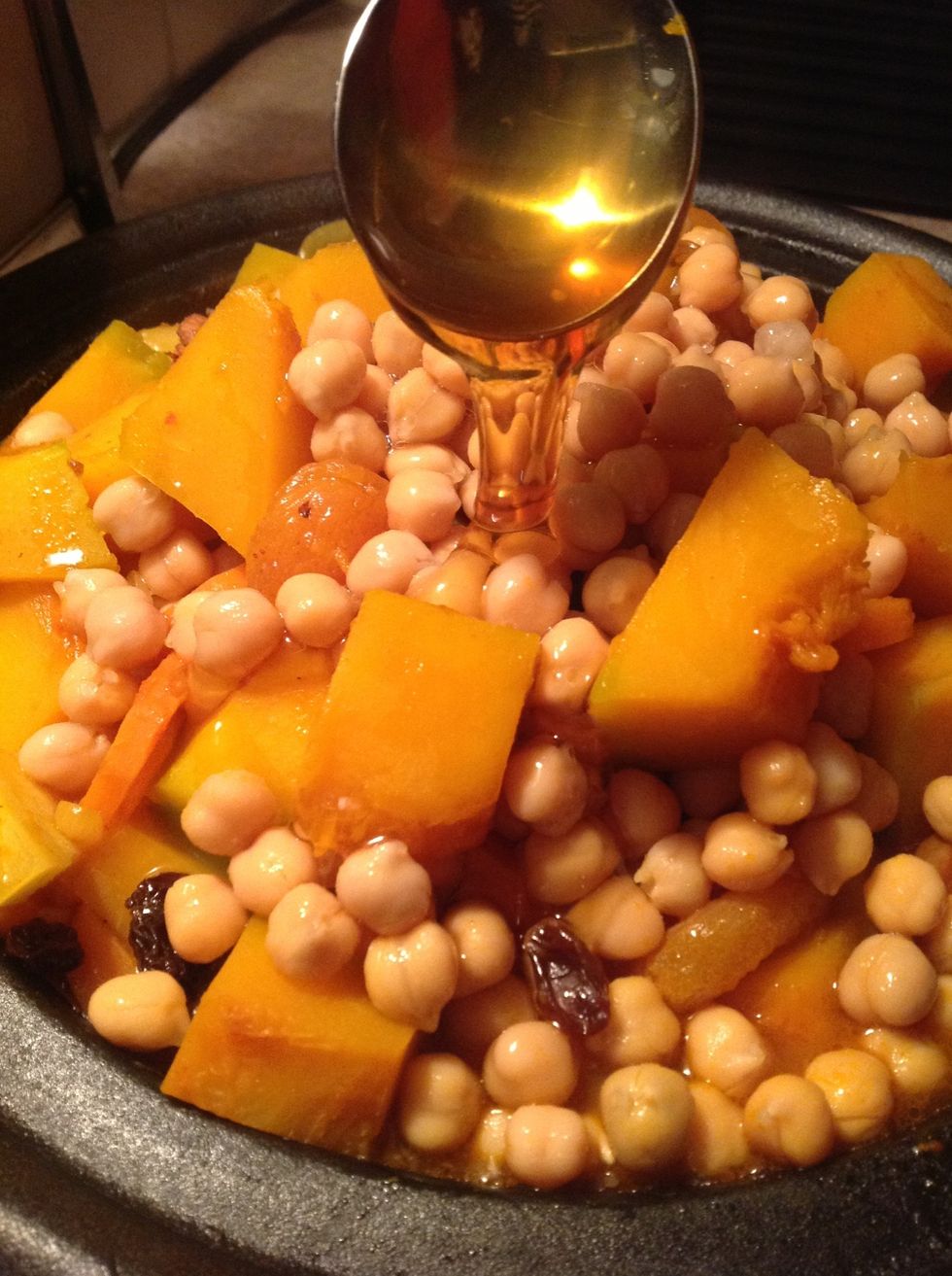 Add the dried fruit, chickpeas and soak a spoon of honey over.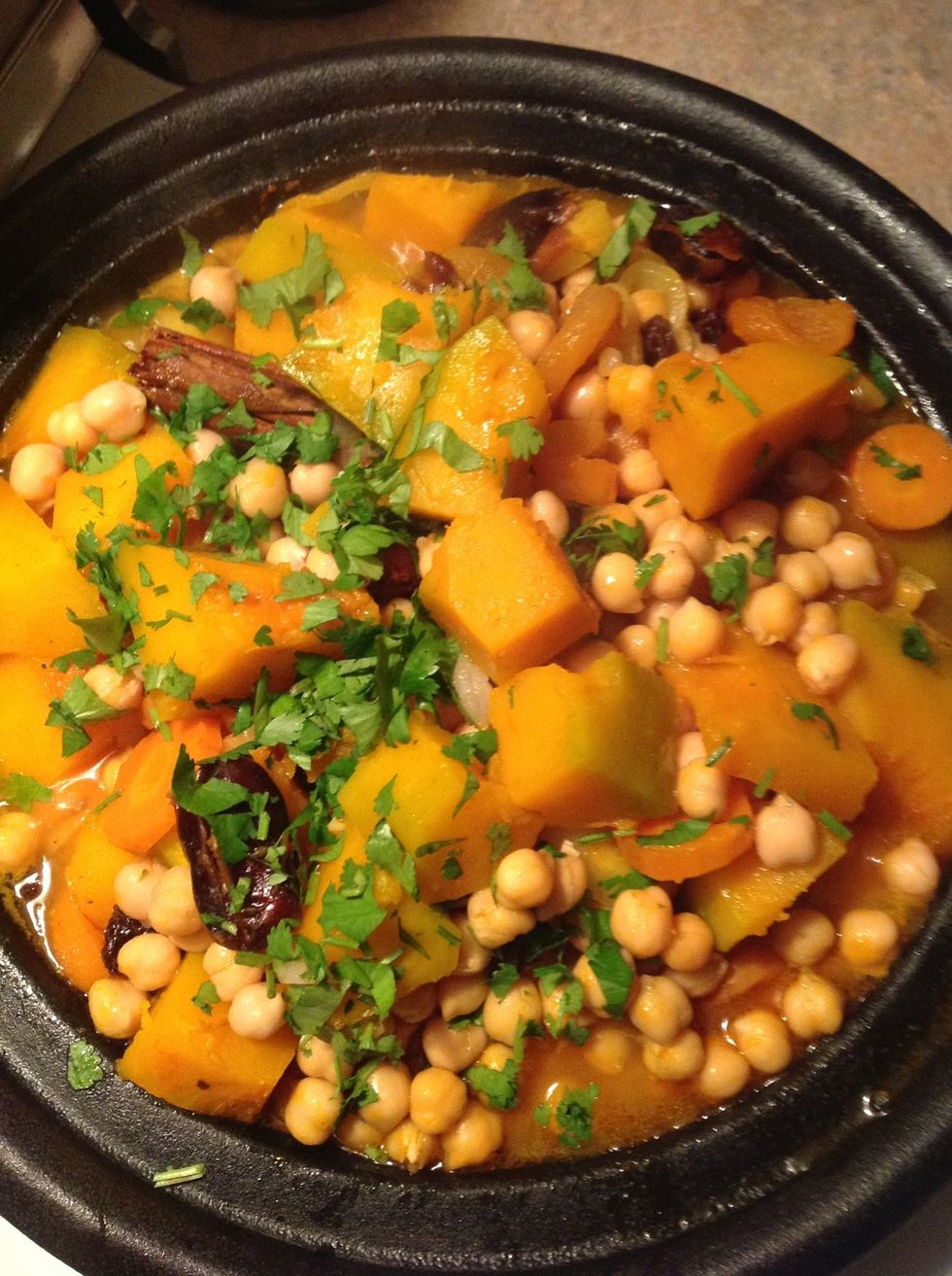 Sprinkle cilantro and recover.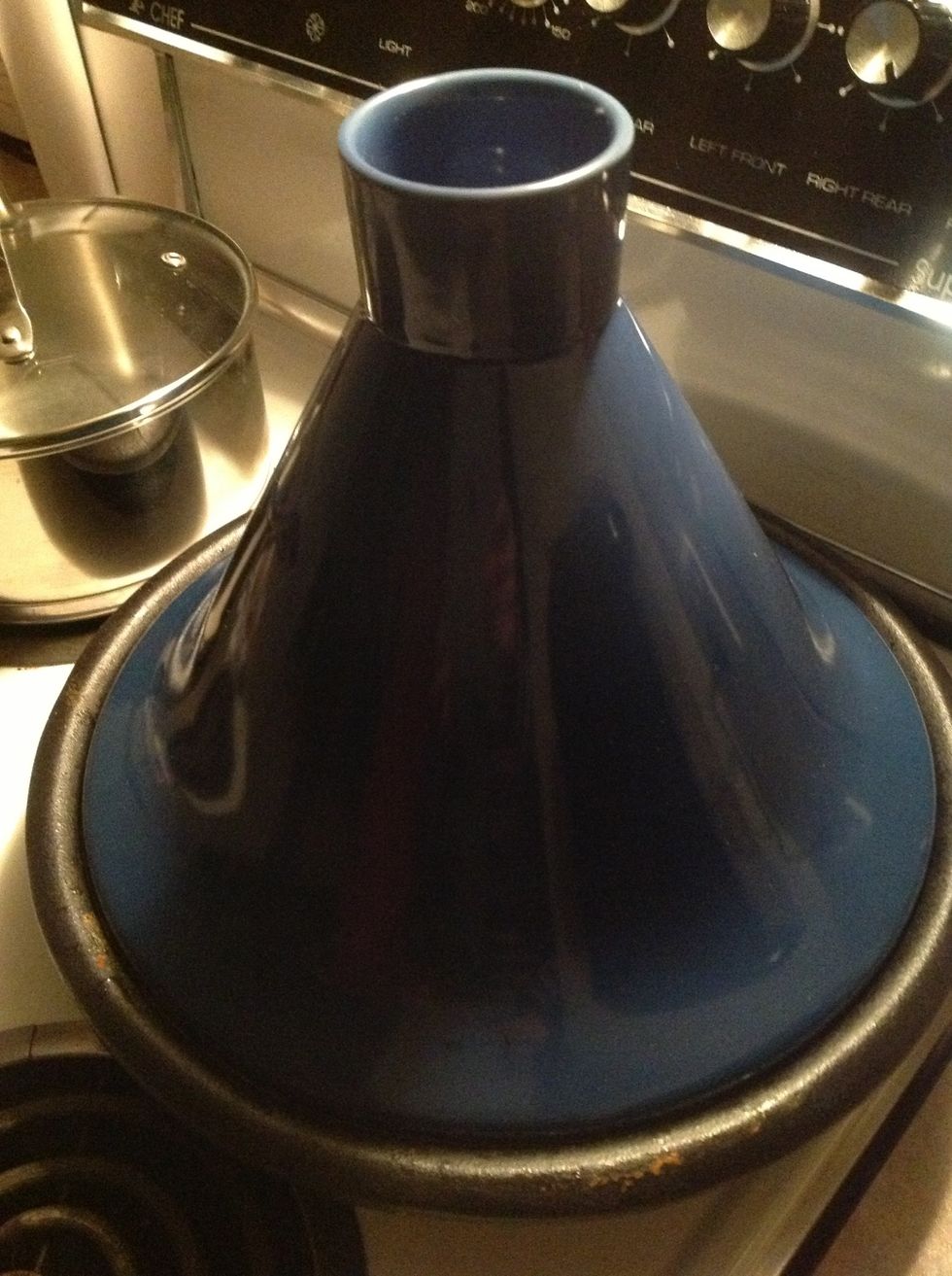 Be patient and smell.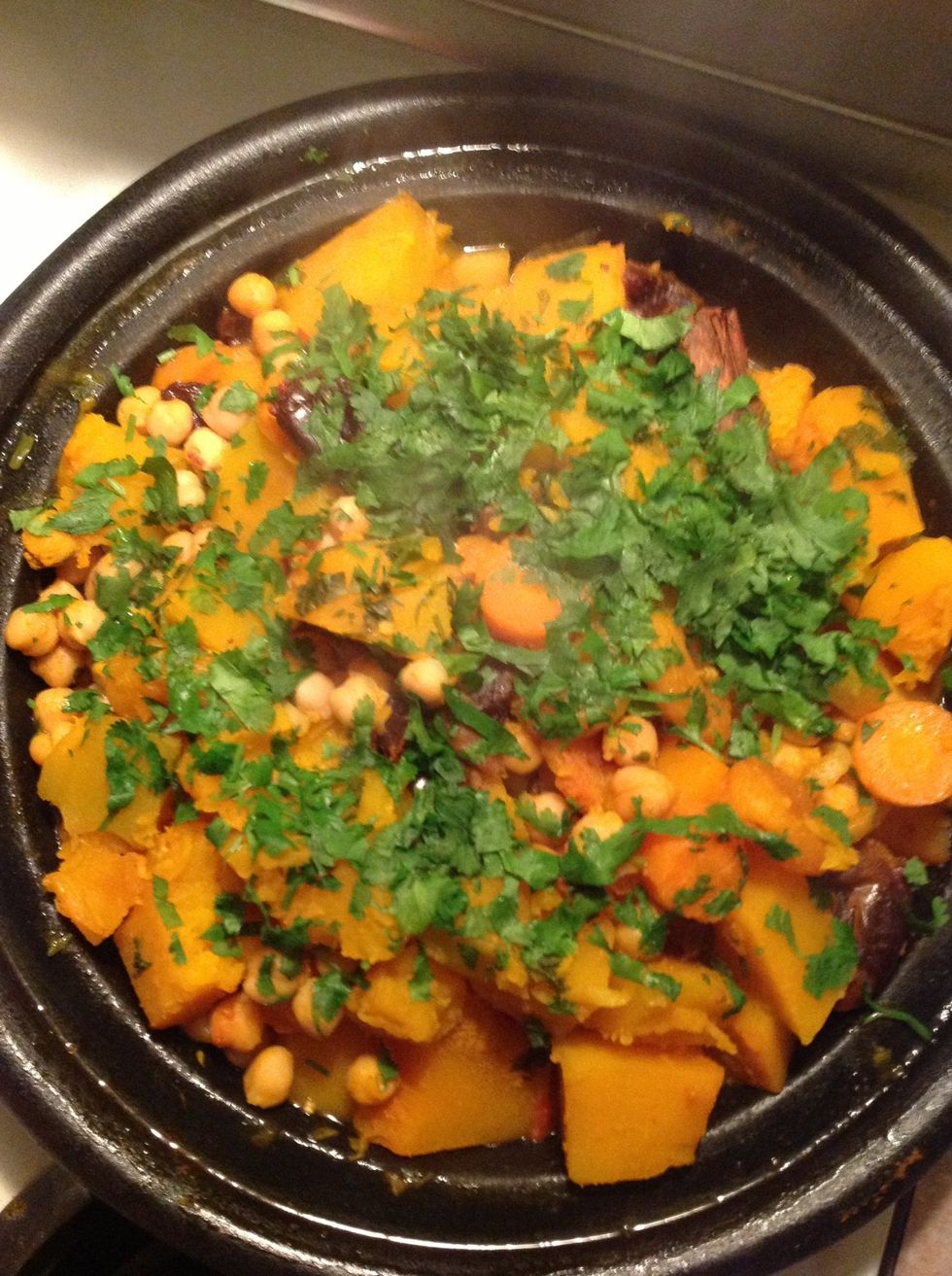 Aromatic and steaming hot.
Careful not to burn yourself, the lid is hot! Serve on a heat resistant board.
Serve with couscous. The vegetables will melt in your mouth.
1/2 Pumpkin
1.0 Parsnip
1.0 Onion
1.0 Carrot
Chickpeas
1.0 Sweet potato
10.0 Dried apricot
10.0 Dates
Flaked toasted almonds
1.0Tbsp Olive oil
2.0Tbsp tomato paste
2.0Tbsp honey
1.0bnch Cilantro (coriander)
Vegetable stock to cover
1.0Tbsp Ground ginger
1.0Tbsp Tumuric
1/2tsp Saffron
2.0 Cinnamon sticks
Couscous (to be cooked separately)