How to cook vegetarian fatayer (sour spinach pockets)
Cook Vegetarian Fatayer (Sour Spinach Pockets)
173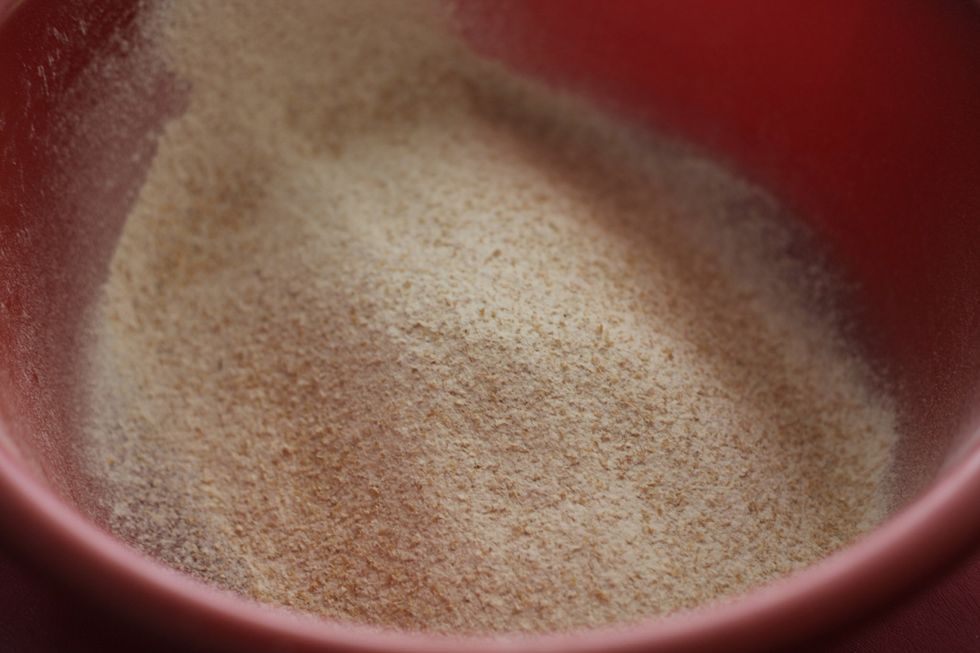 3 cups of whole meal flour sifted. You will have some grain left in your sieve. It's up to you if you want to add it in or not. Mine went in the bin.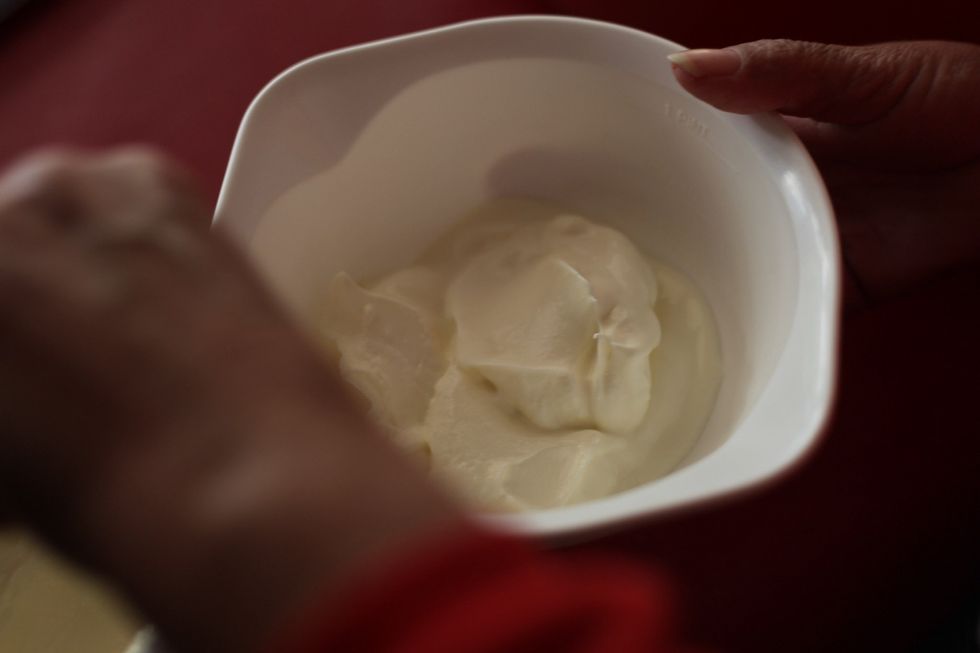 3 large tablespoons of plain yoghurt.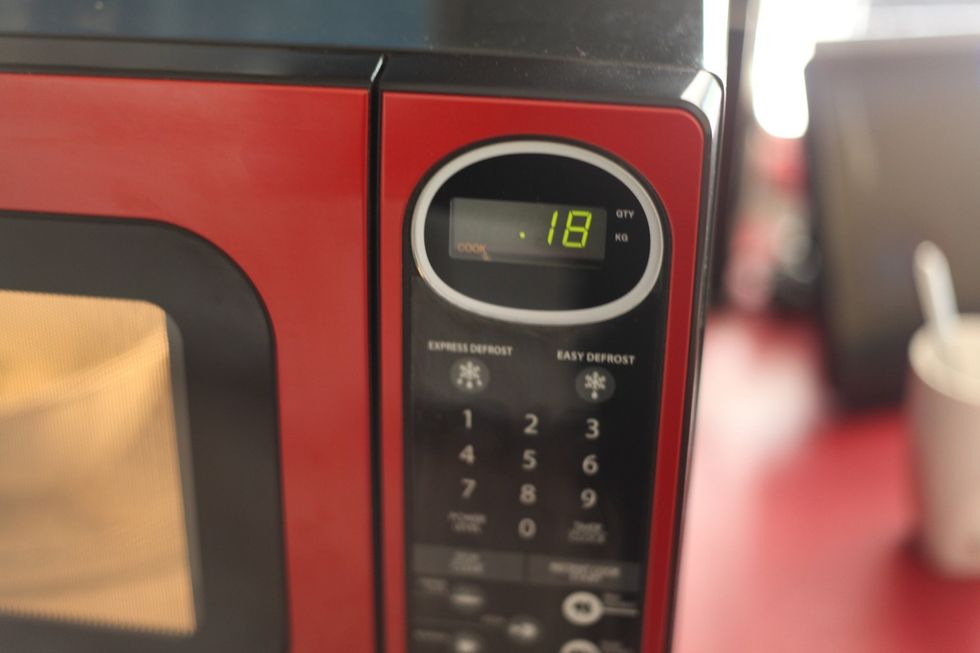 20 seconds in the microwave for our plain yoghurt. Yes I missed again with the photography lol.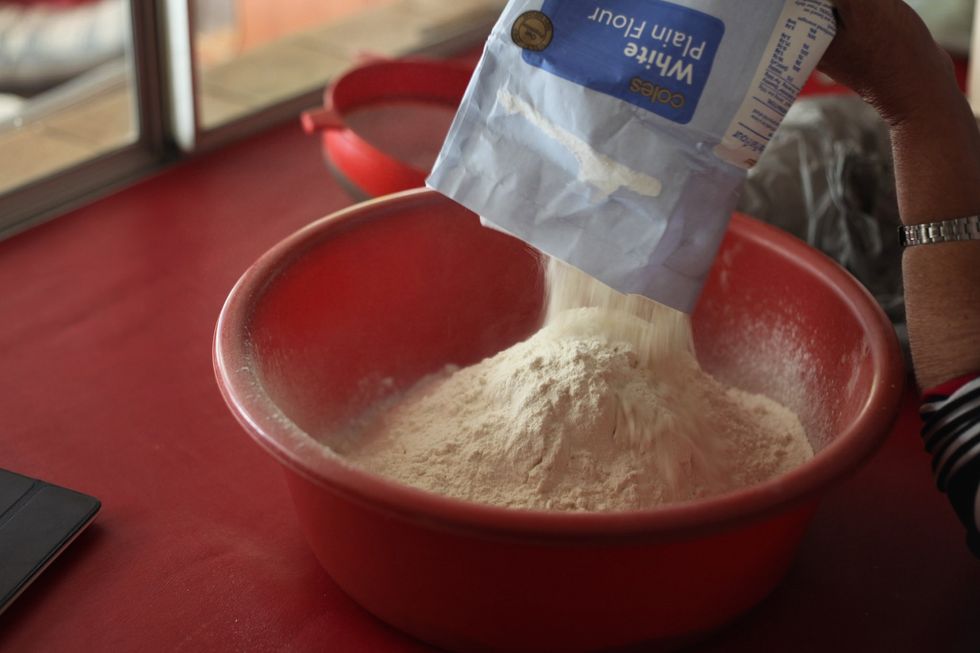 Add just a cup of white flour with your wholemeal flour. You can use all whole meal if you like.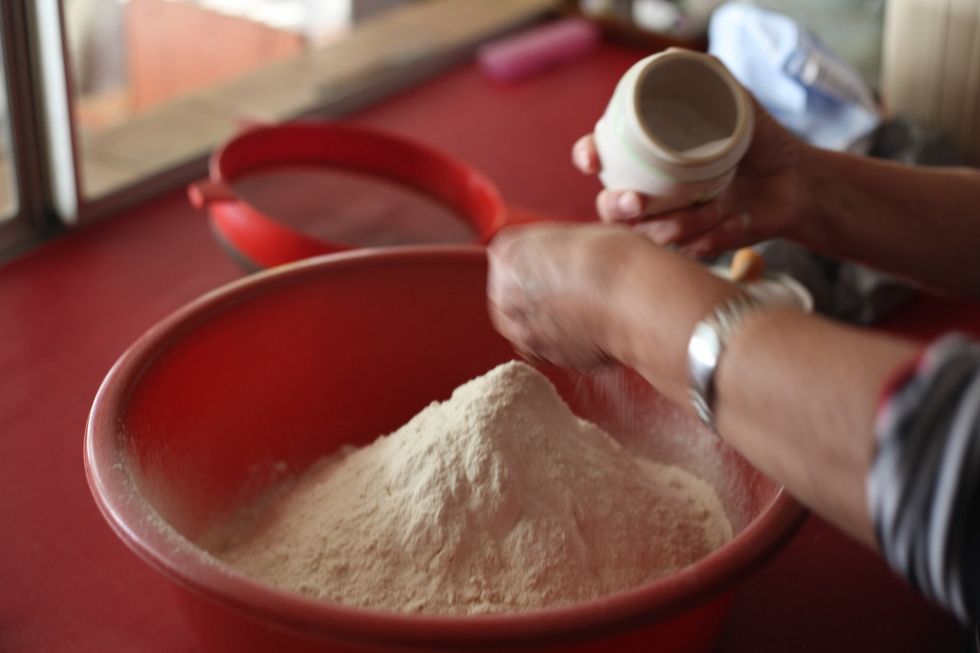 A pinch of salt. My mother's pinch is like a bucket of salt. But pls just a pinch.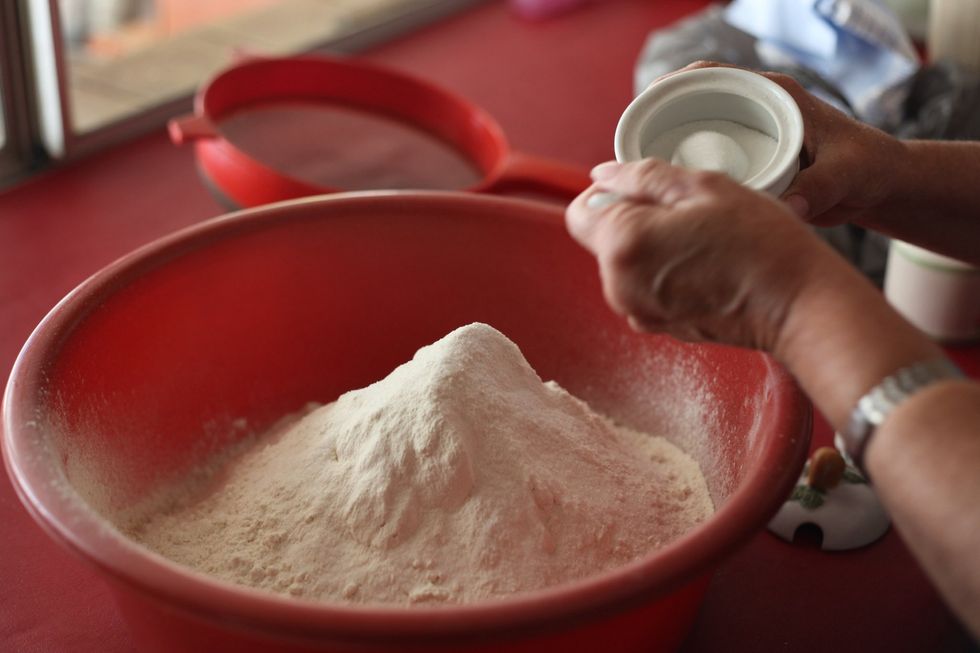 1 tablespoon of sugar to feed our yeast.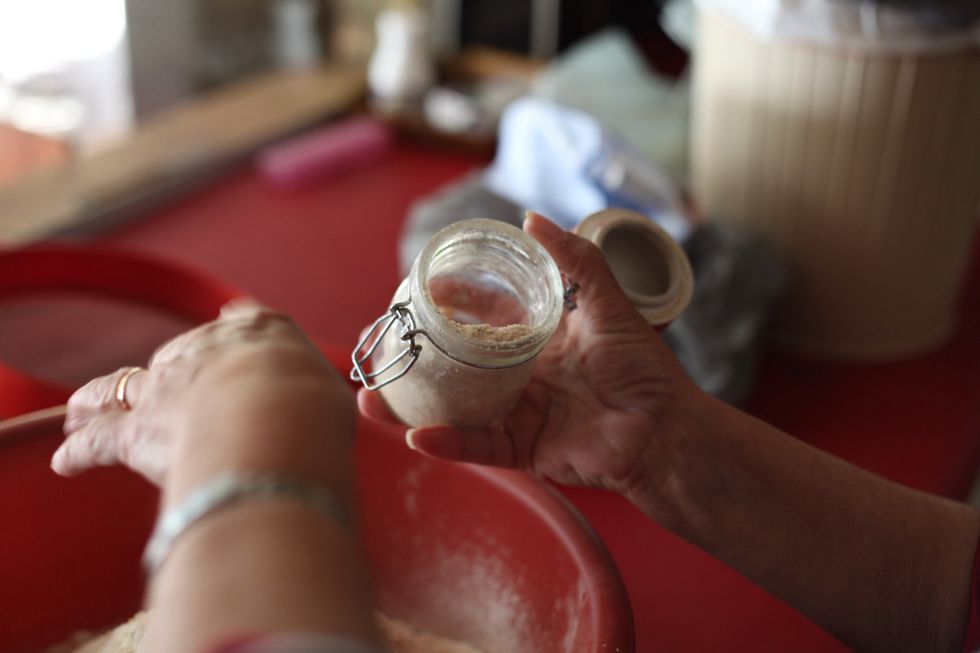 Add the mahlab. 1 heaped tablespoon is enough.
2 tbsp of dry yeast. We're getting a bit pro with our dough mix. We are no longer using spoons.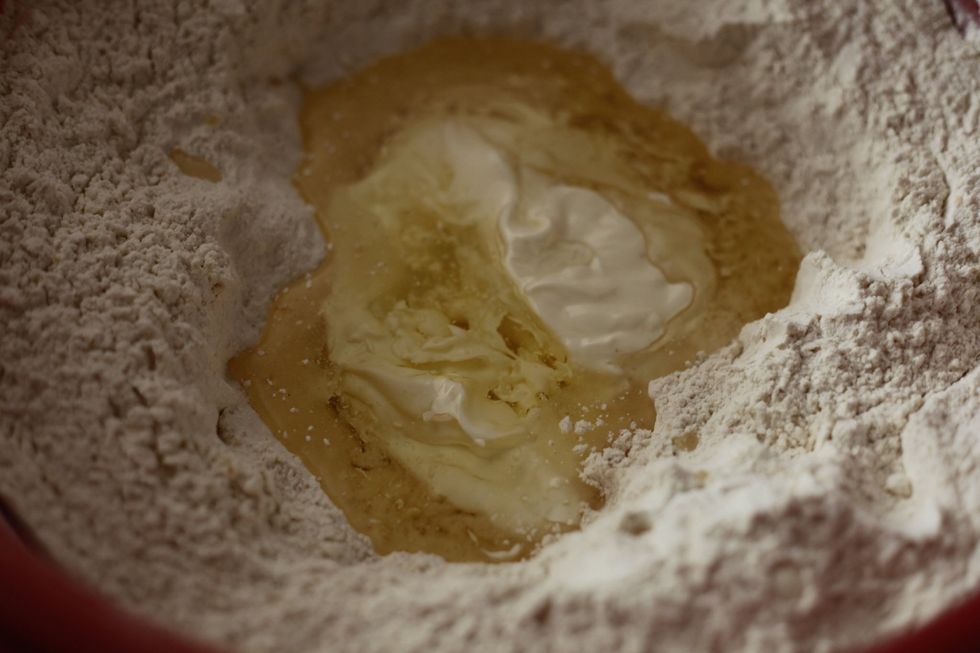 1/2 cup of vegetable oil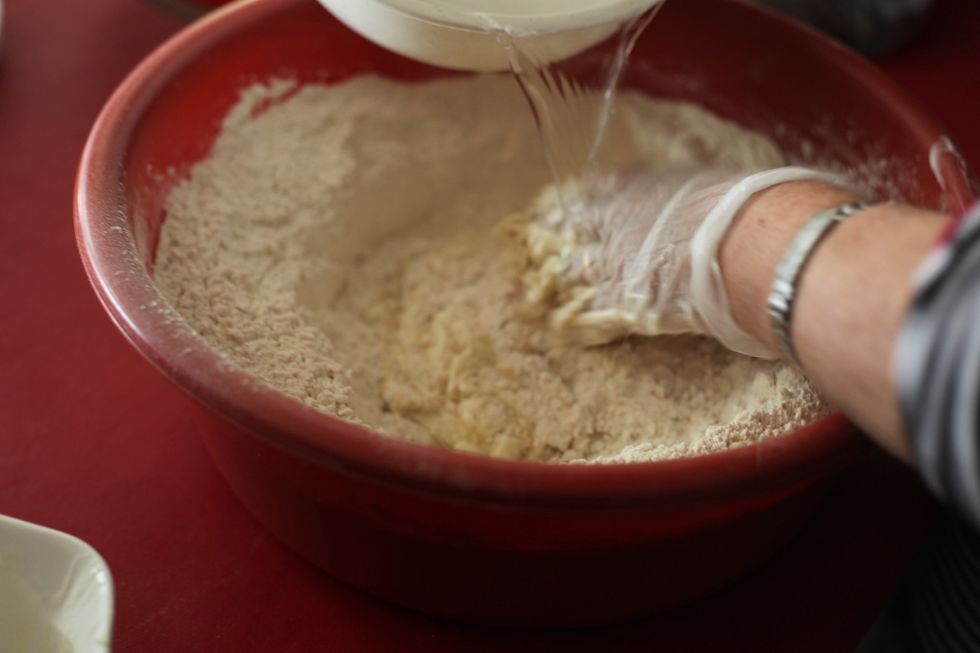 Add 1/2 liter of water and start mixing.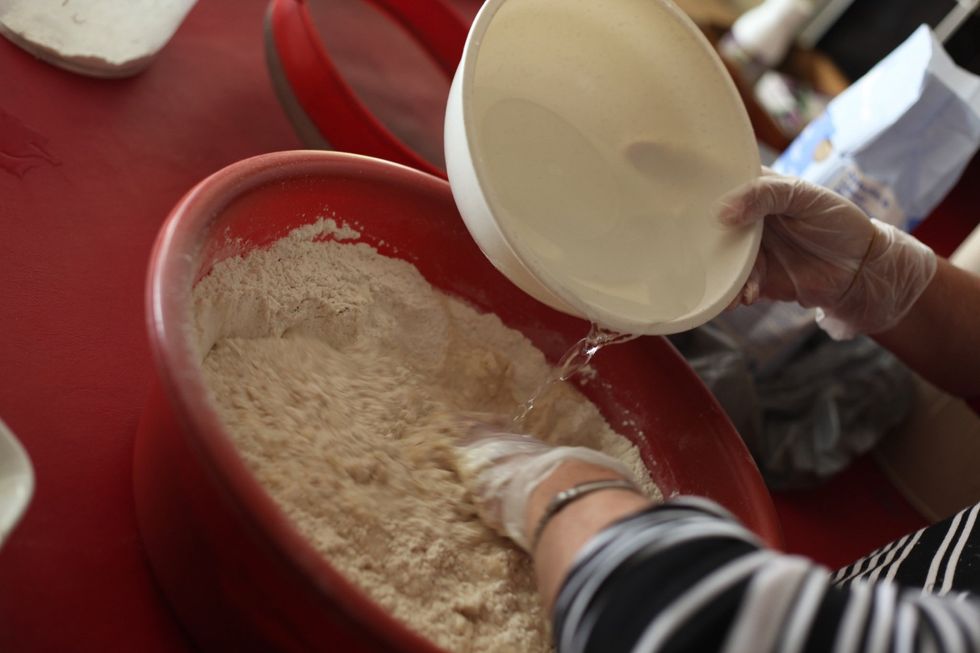 Stir and add more water as you go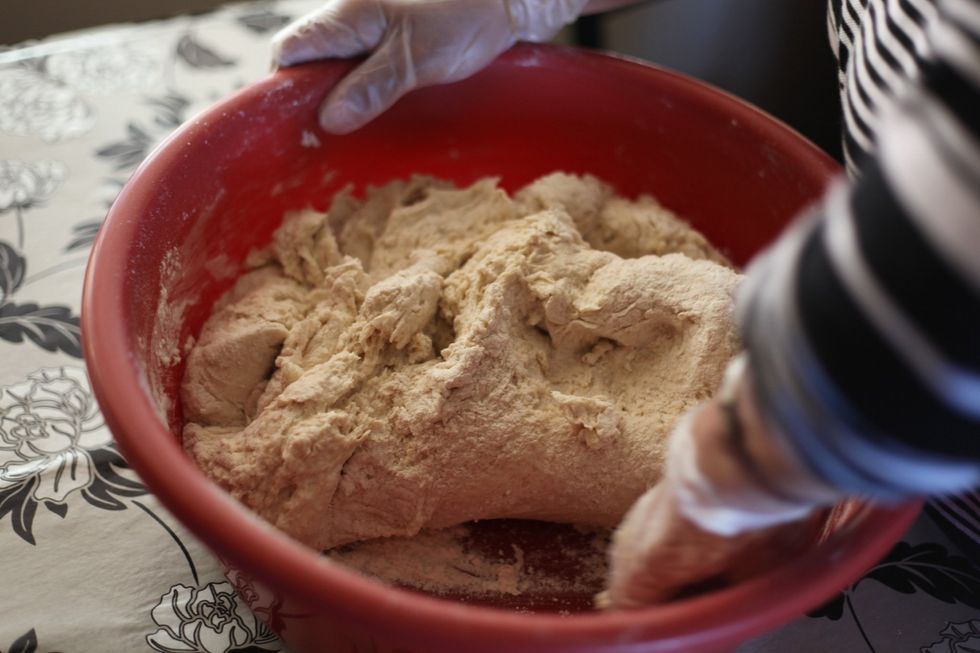 It should start to form a nice chunky dough. Fold and press. Kneed the dough using your knuckles. Let your dough rest for half an hour or so.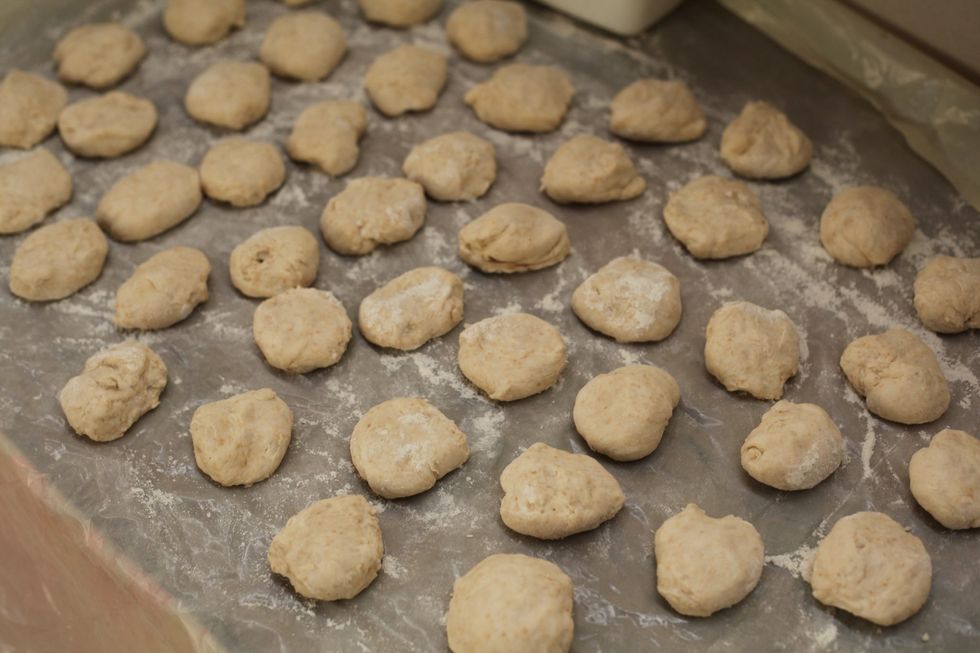 Cut your dough into small round balls and let them rest again for 10 minutes while you prepare the spinach filling.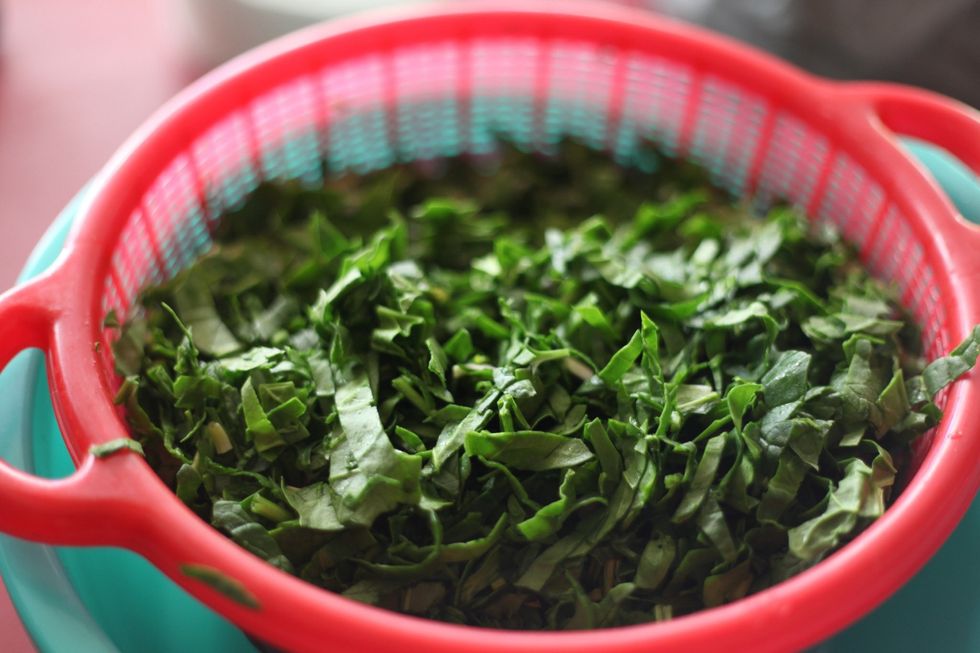 Get your fresh, washed spinach and chop into small pieces.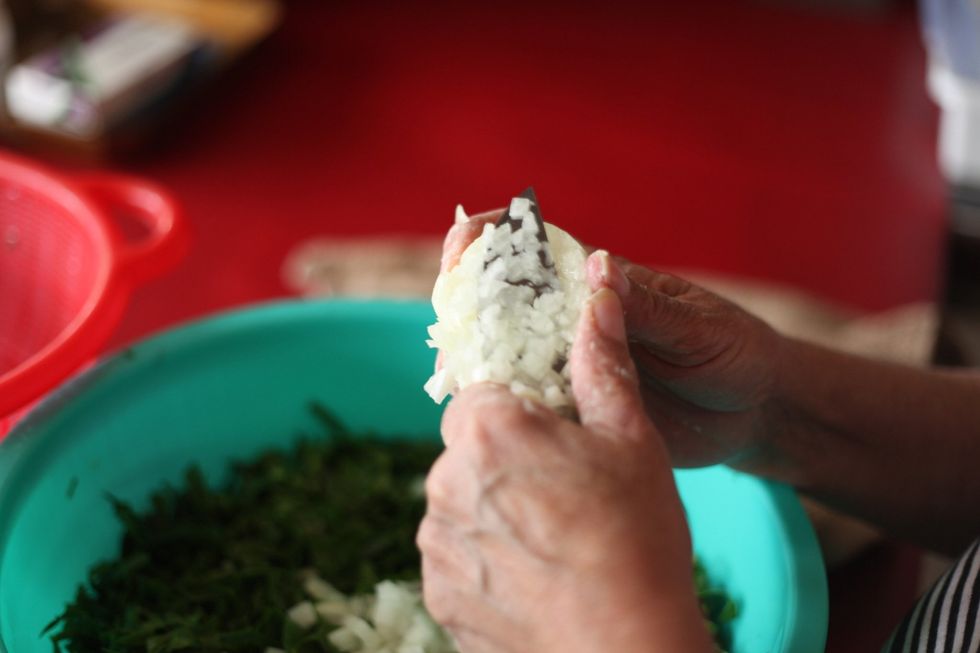 One onion chopped finely.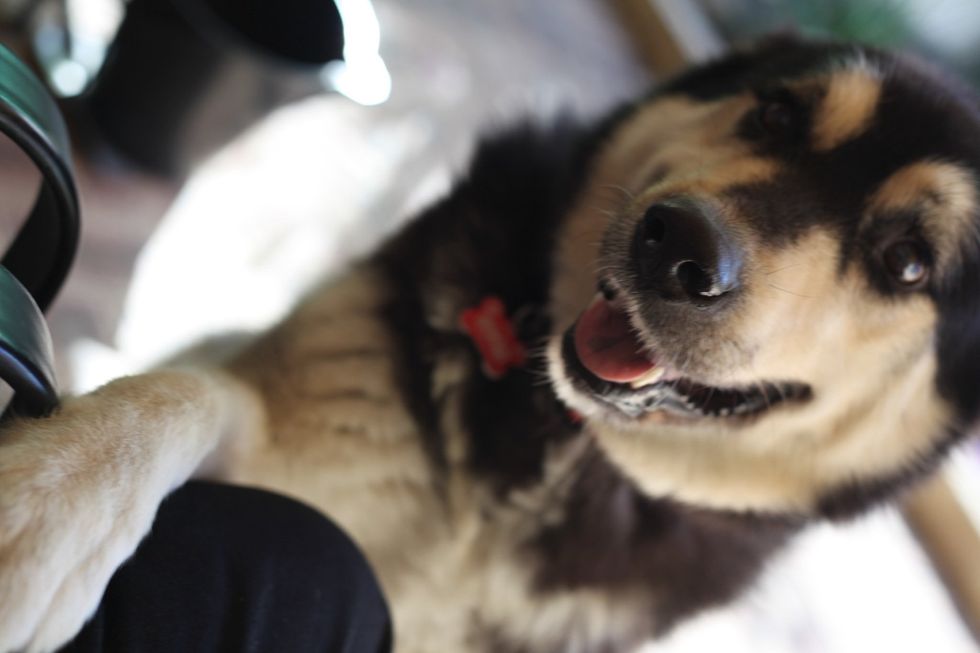 There there don't cry. I'm here for you
2 tabsp of Sumac powder. Did you know sumac has medicinal properties and is an antioxidant for the colon, liver, diabetes and lungs. Lucky us!!
Add the spinach, onion and sumac into your mixing bowl.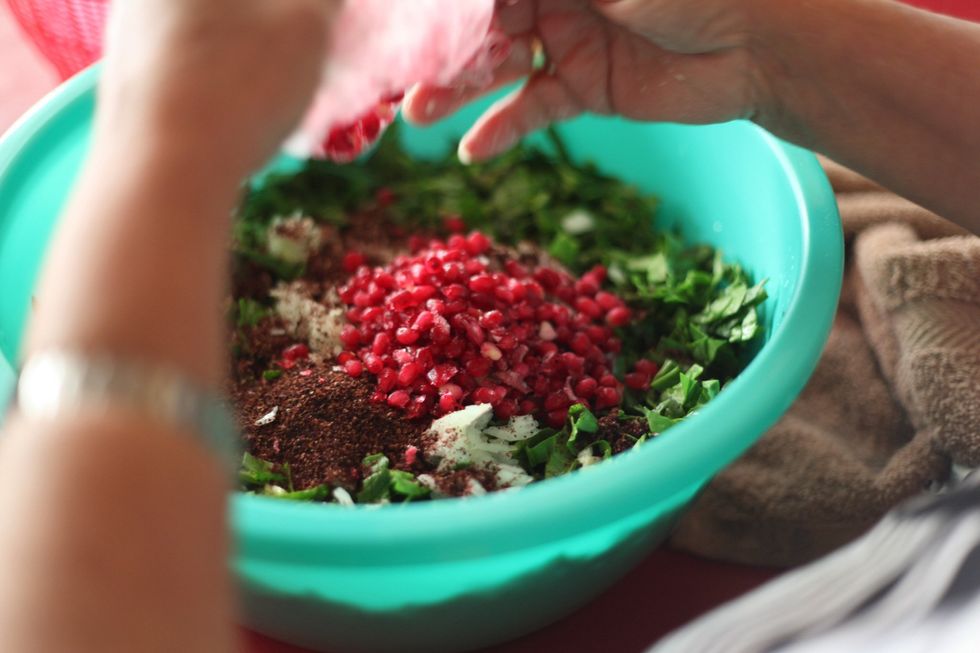 Add 1 cup of Pomegranate seeds. This is optional if you don't have pomegranate. Did you know pomegranate helps dissolve bad fats from the body and increases oxygen levels and erectile dysfunction.
Add 1 pinch of salt to your mix.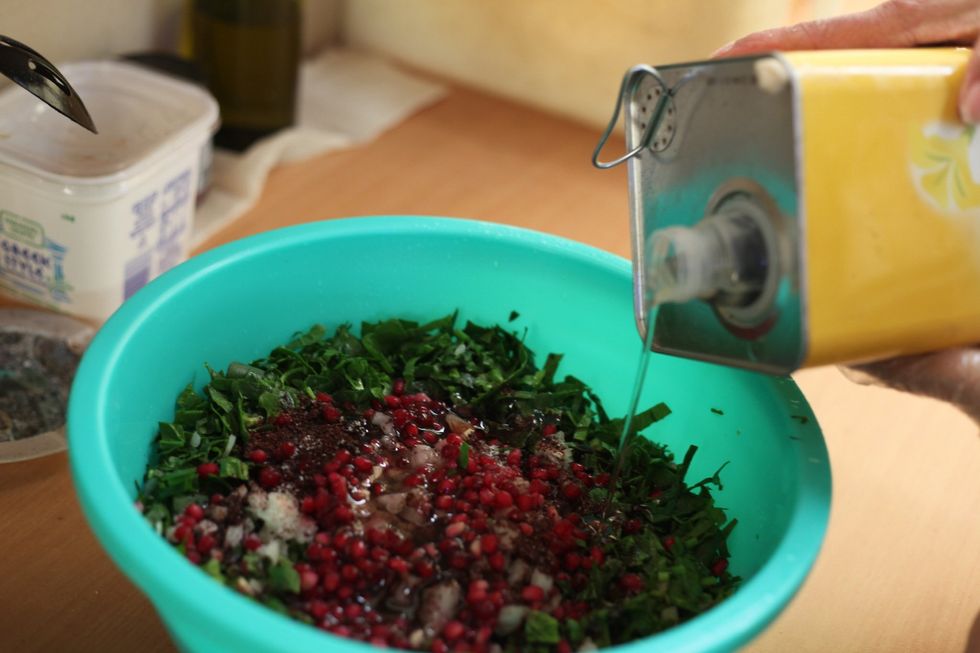 Add 1/2 cup of vegetable oil to your mix.
Mix it all up. If you're wearing a glove, you don't need me to tell you to wash your hands lol.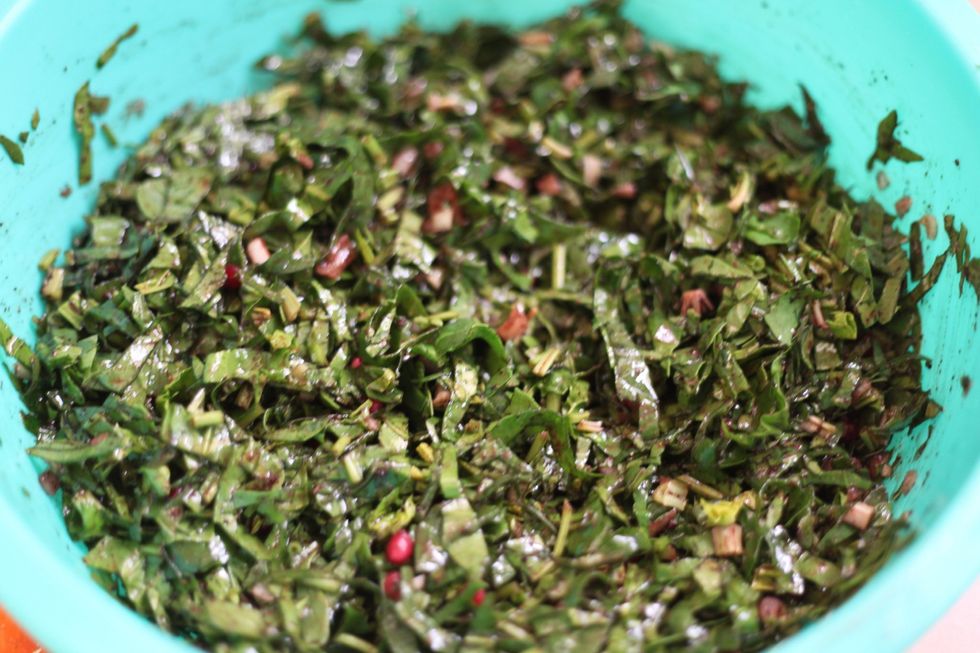 Your mix is now ready.
Using a paper towel or baking paper oil your trays like so.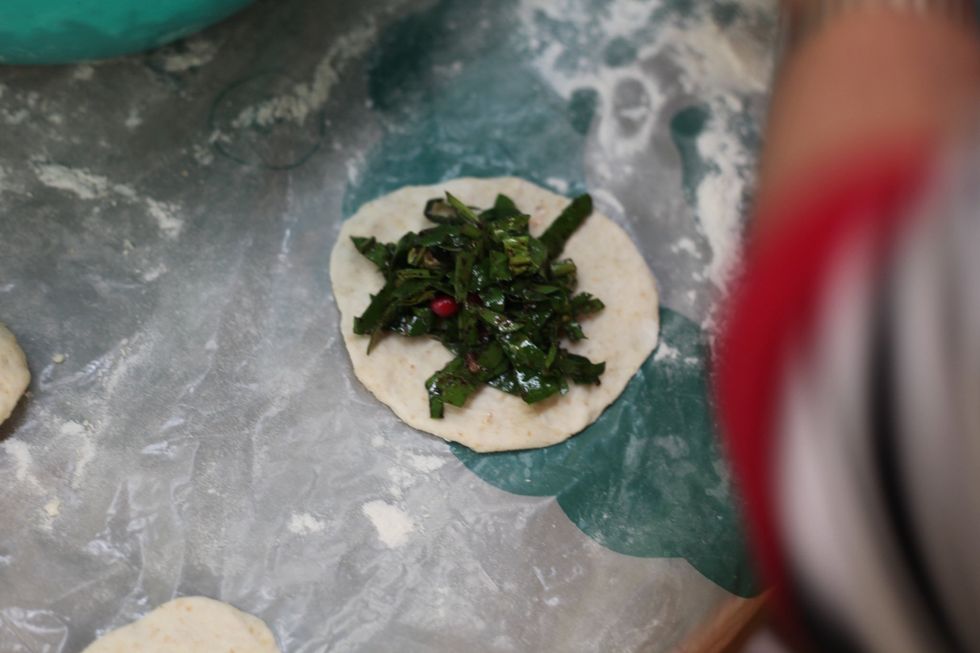 The delicate folding and stuffing begins. In fact you can make them any shape you like. But take a look at this technique. Place a big spoonful of spinach mix in the centre of your dough
Grab 2 ends of the dough and bring them to the centre.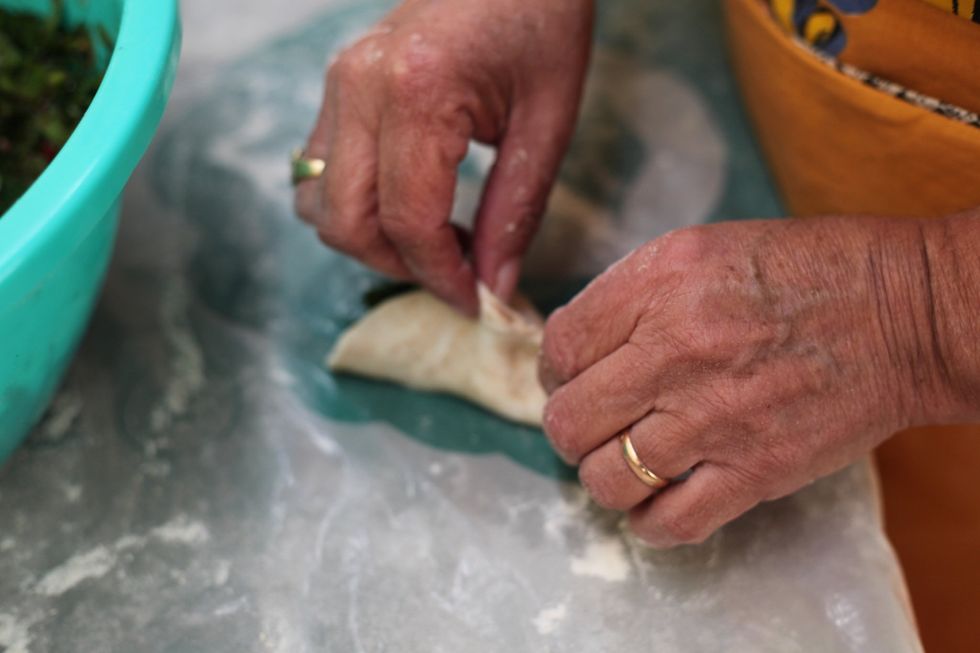 Turn it to the other side and bring another side to the centre and press it together to make a triangle.
Did you end up with something like this? Great work we're ready to bake. Preheat your oven to 200 degrees.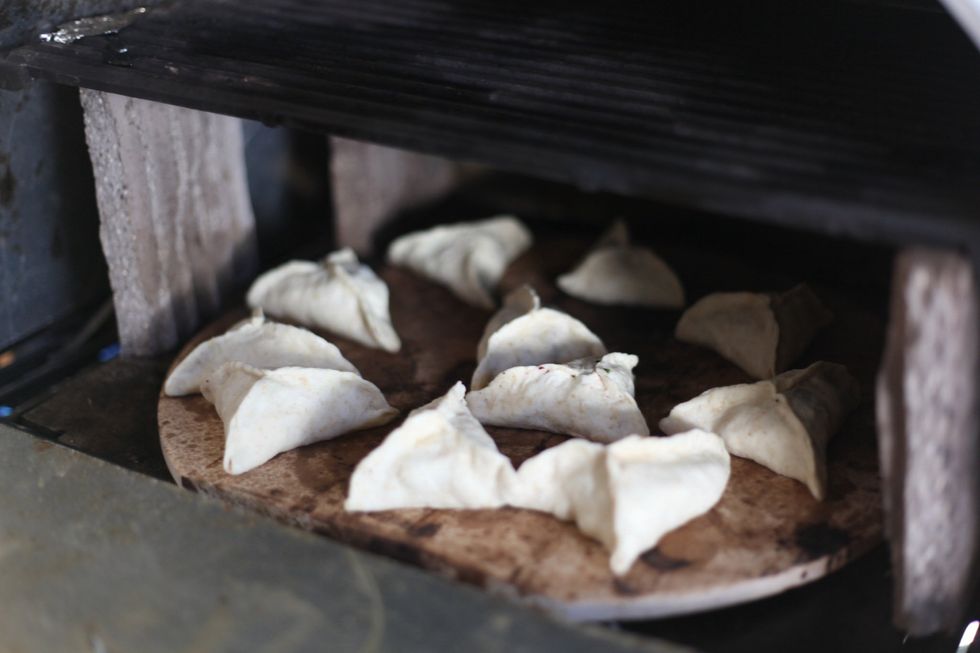 If your father has made a wood fire BBQ pizza oven place them in there for 15 mins at 200 degrees. Or even a traditional oven at the same temperature. Check them for that golden colour.
And this is what we end up with. A semi crunchy and soft dough filled with goodness. It's a great snack and keep it in the fridge for when you get peckish.
Share, like and comment. Cyan loves you!! From our amateur kitchens with love. Micho.
3.0c Whole meal flour
4.0Tbsp Yoghurt
1.0c Plain sifted flour
1.0pch Salt
1.0Tbsp Sugar
1.0Tbsp Mahlab
1.0c Vegetable Oil
2.0Tbsp Dry yeast
1.0c Spinach
1.0 Large onion
2.0Tbsp Sumac powder
2.0c Pomegranates (optional)
1.0 Sour grape sauce (or lemon juice)
Michel Daher
Micho here. Amateur experimental chef and lover of food. Thanks for all your support. Join my Food Journey www.naturallygoodfood.com