Start by preparing the filling for the curry puffs. In a hot dry wok - cook the diced onion without any oil first. The onion will loose moisture and brown slightly.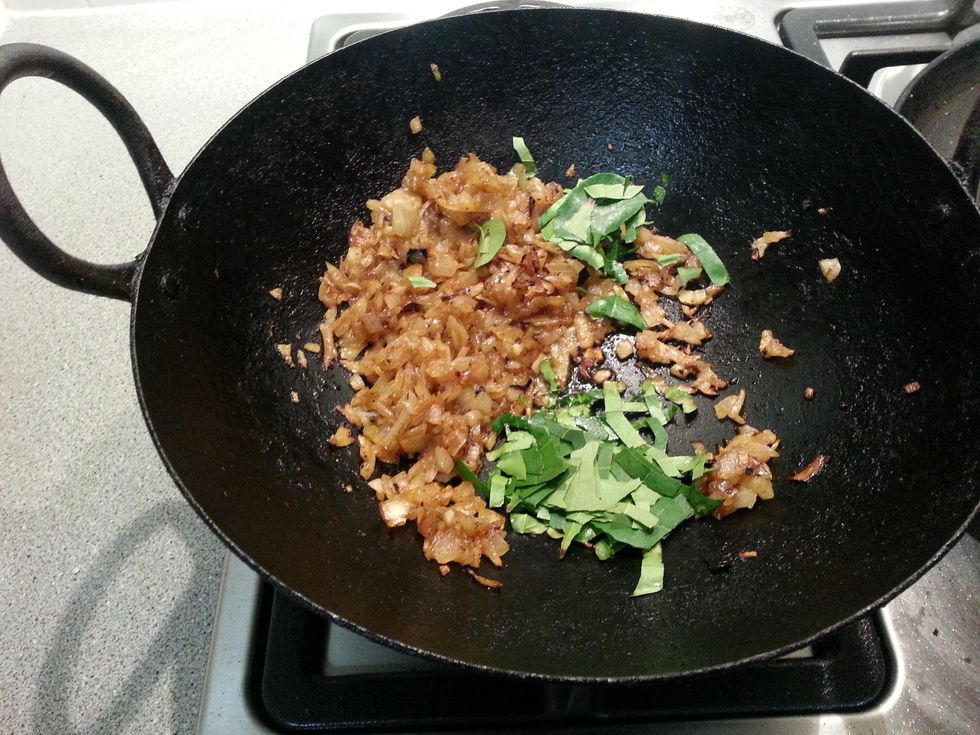 Now add 1/4 tspn salt to draw out more moisture. Now add 1-2 tablespoon oil. Once oil is hot add the curry leaves. Be careful as the oil will splutter.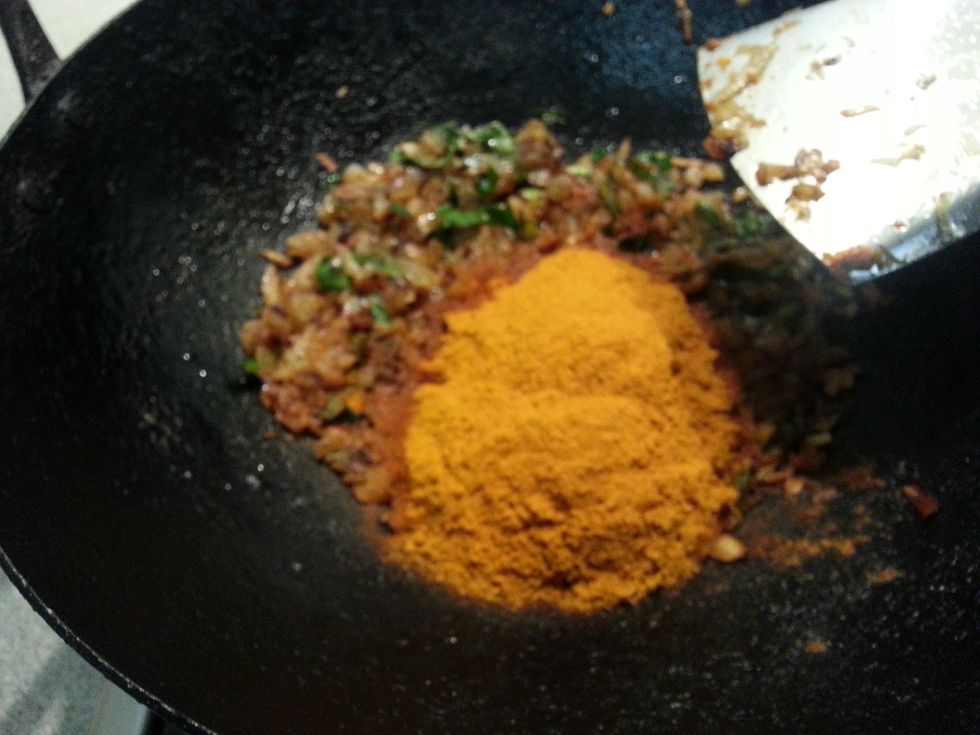 Once the onion has caramalised- add the curry powder and mix well.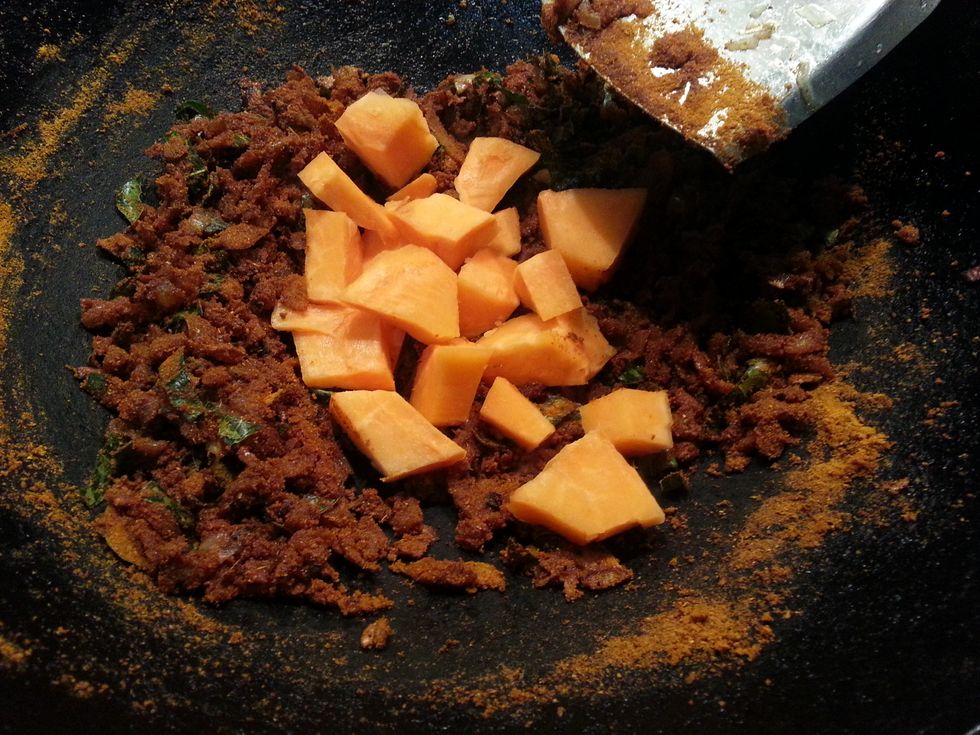 Now add the diced sweet potatoes.. Stir through till the curry powder has coated the sweet potatoes.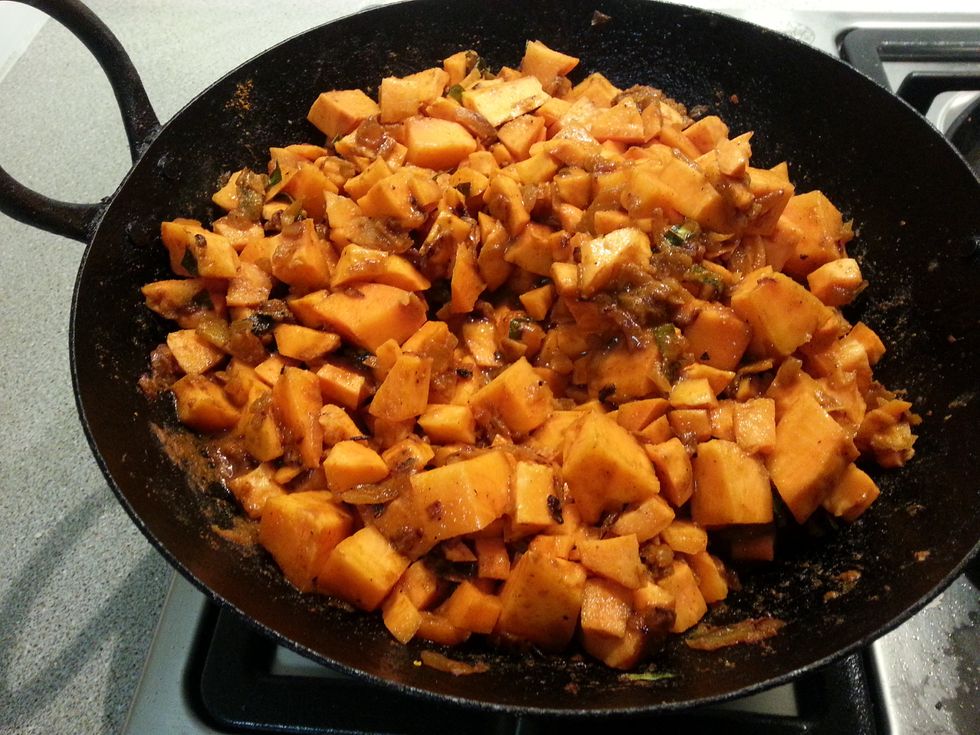 Add 3/4-1/2 cup of water to help the sweet potatoes cook faster.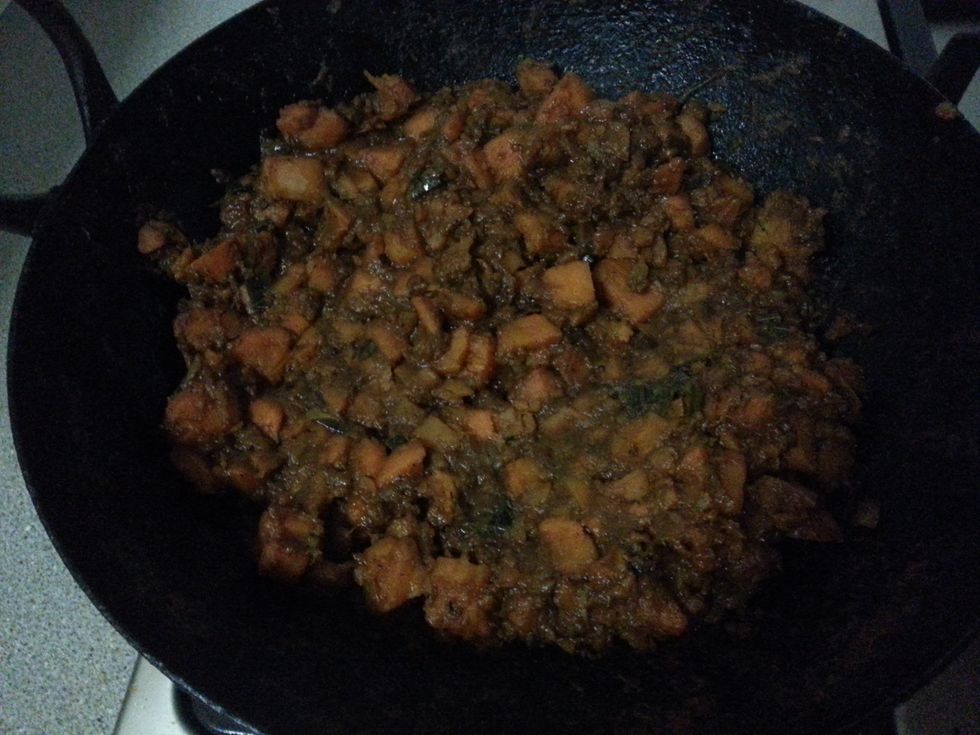 Add sugar and salt to taste. The mixture should be thick and almost dry. The filling is ready to be cooled.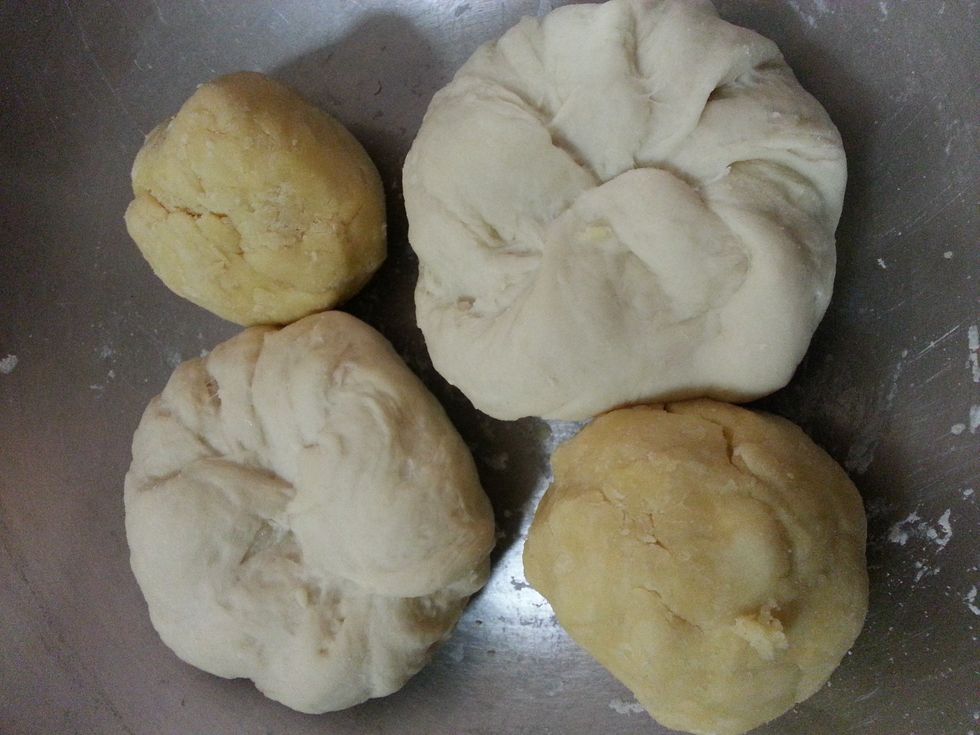 Now in 2 separate bowls prepare the grease and water doughs. For each dough combine all ingredients and knead till the dough comes together. Allow the dough to rest for 30 minutes.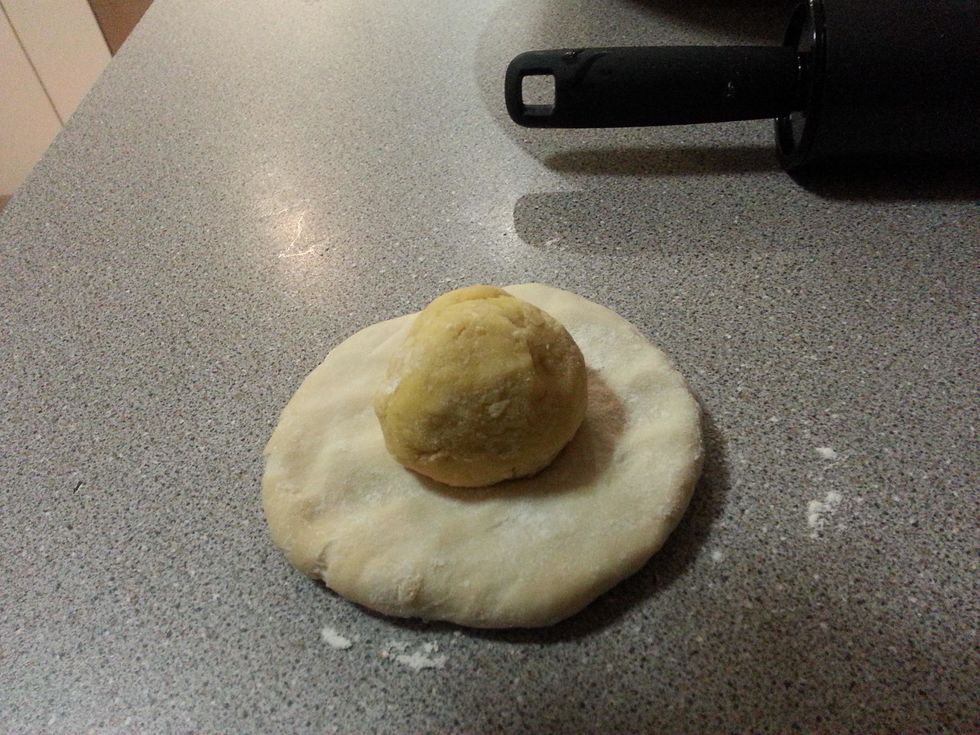 Enclose one ball of greased dough into the water dough. The water dough is very pliable so this will be easy to do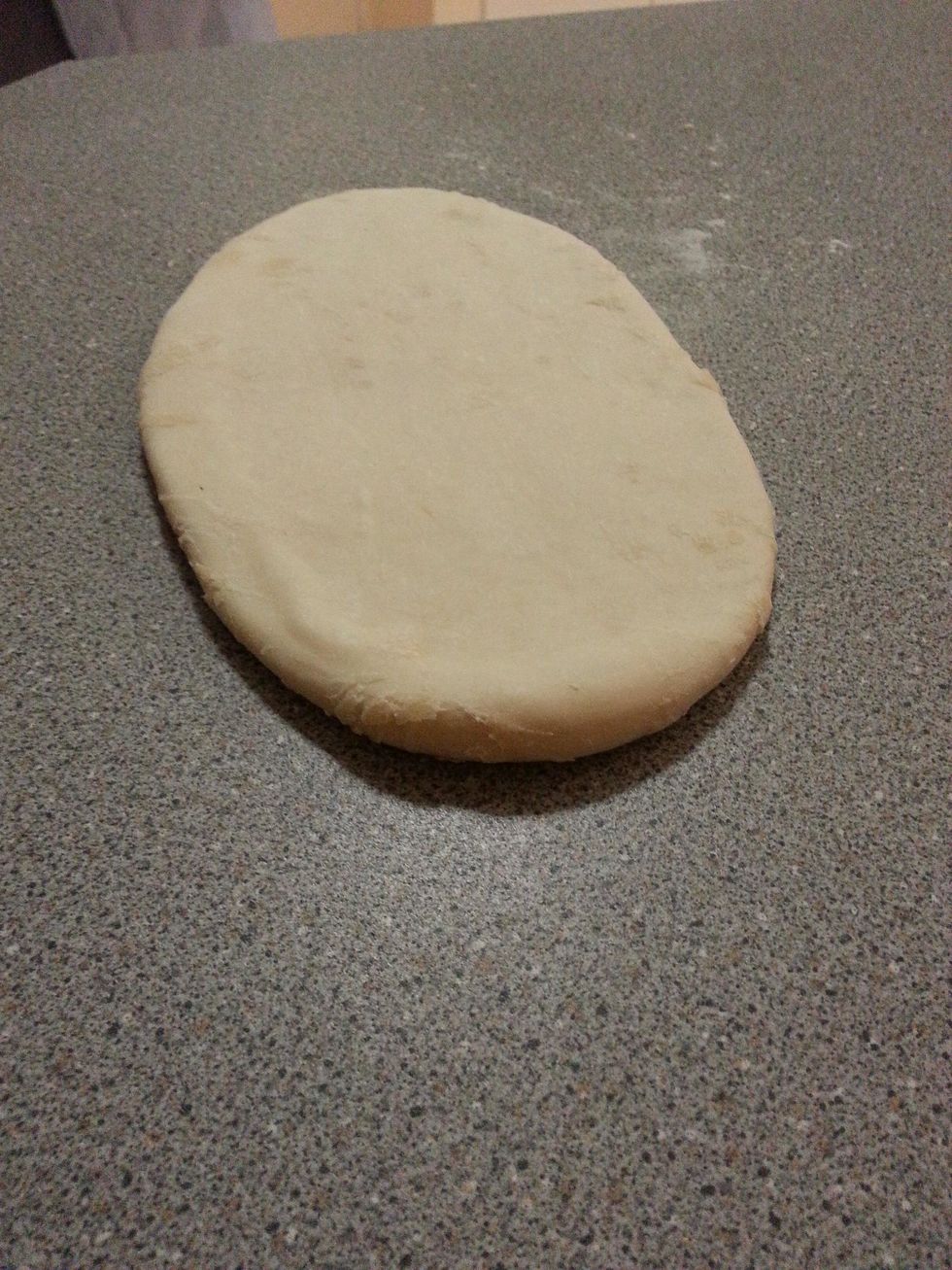 On a lightly floured surface roll the combine dough into a thin oval shape with a rolling pin. Roll it up and with one end facing you, roll the dough out again into a thin layer.
Roll the dough up again before slicing into 1cm disc. Depending on the width of each slice, the number of curry puffs made will differ (larger width, bigger curry puffs).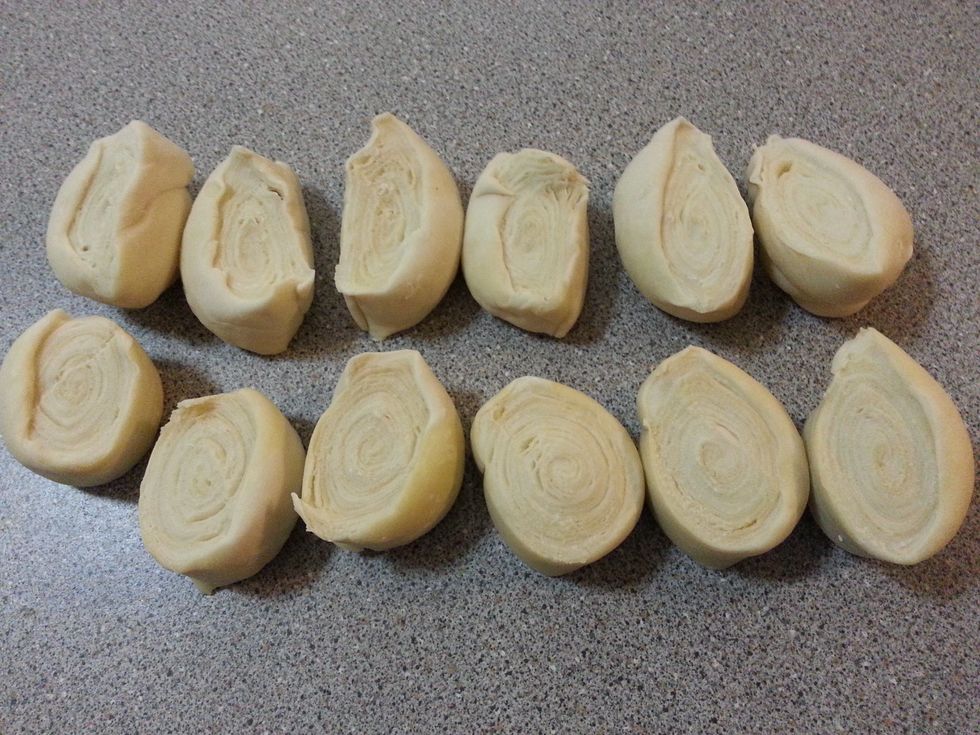 Flatten each disc (spirals will be visible at this stage) with care as the dough can easily split into layers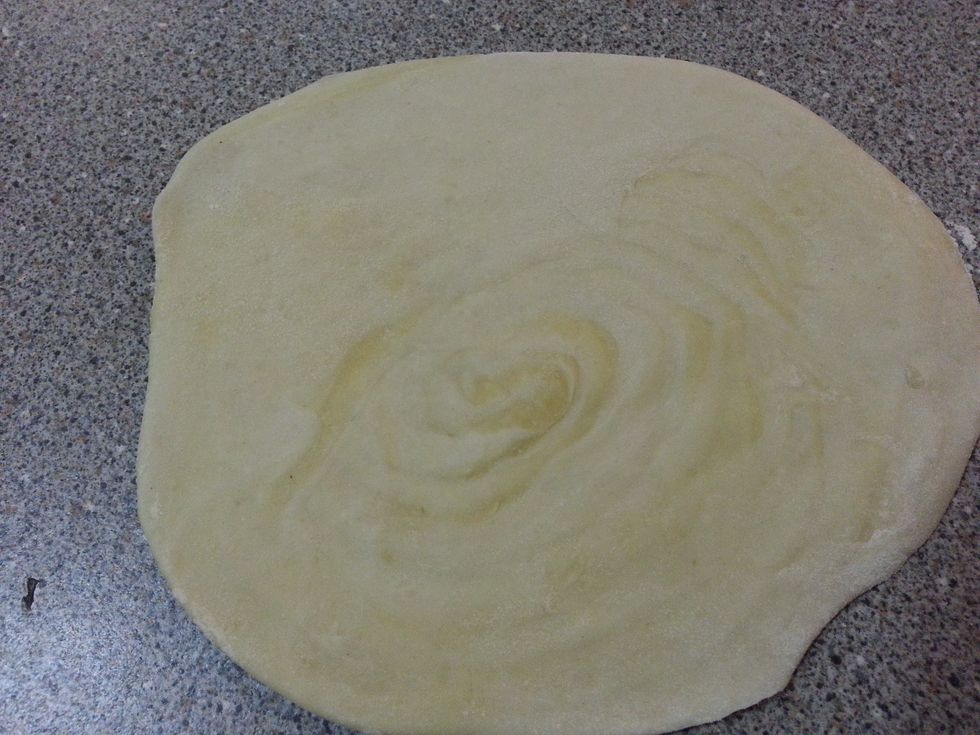 Place a tablespoon (or two) of the curry puff filling into the centre of the flatten disc and fold over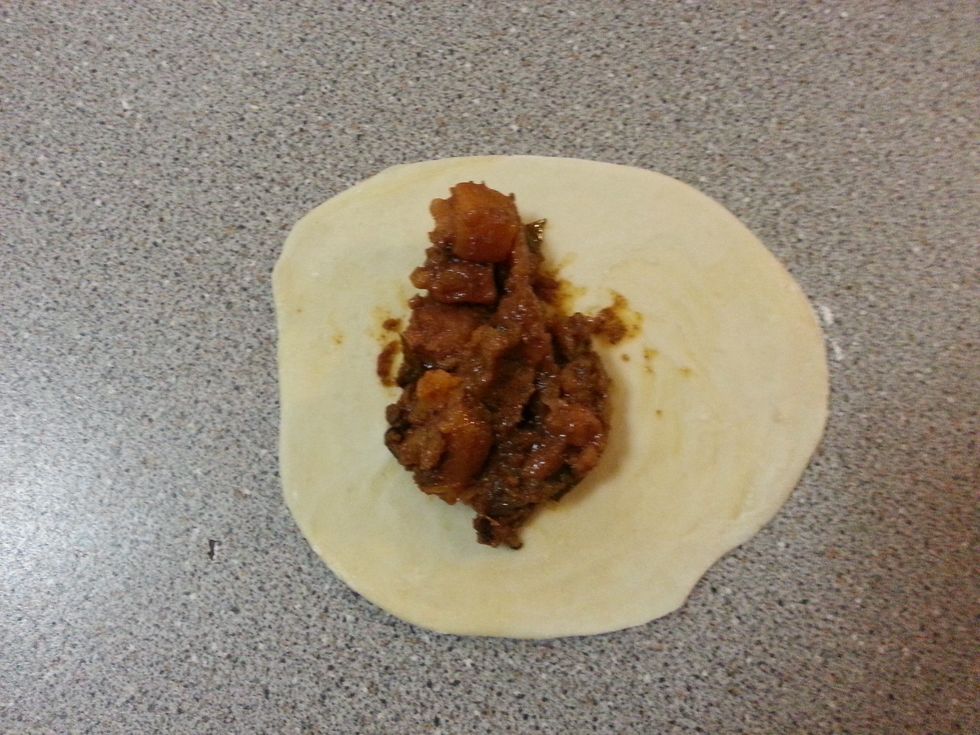 Seal the edges of the dough together by pinching and folding the flour to form a rope. (If you have a curry puff mould, use it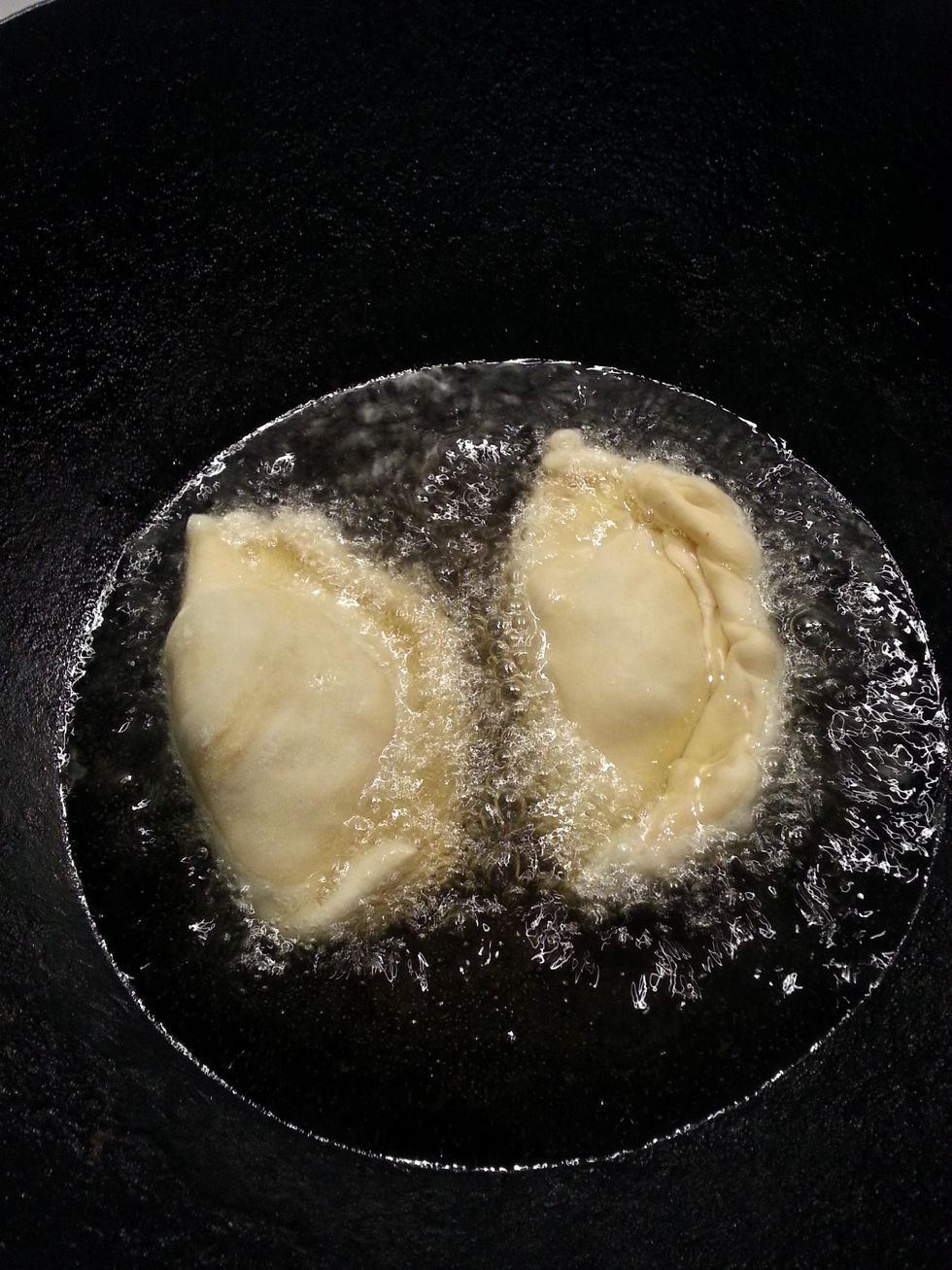 To cook, simply deep-fry in hot oil until golden brown.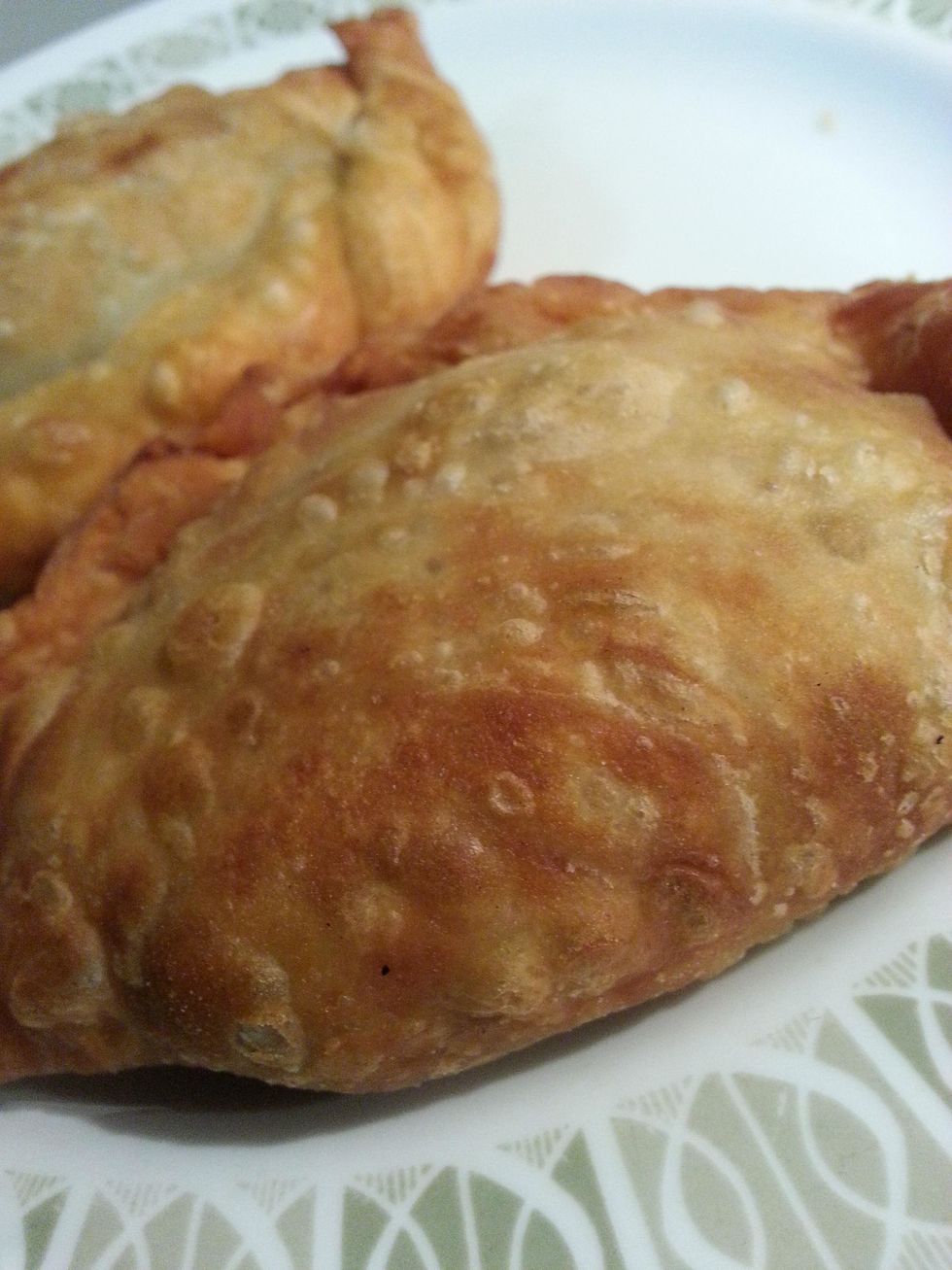 The dough might turn brown quickly but resist removing the curry puffs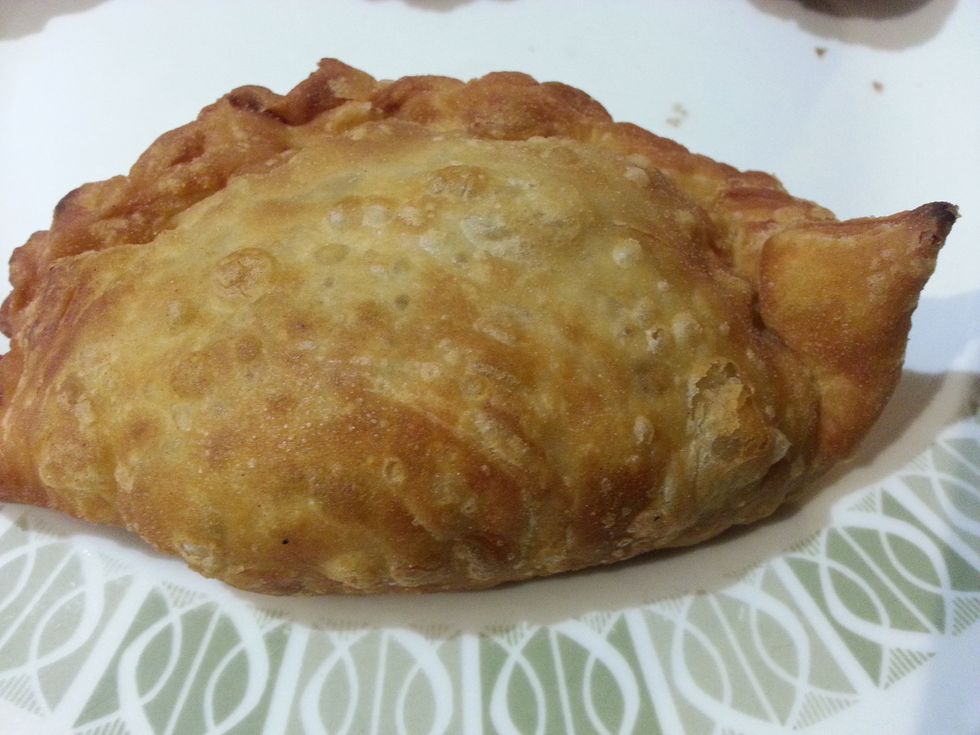 Fry them for 2-3 minutes or longer for a crispier curry puff pastry. Serve warm.
1.0 Large Onion (Diced)
1.0 Sprig Curry Leaves
2.0Tbsp Curry Powder
750.0g Sweet potato (diced)
salt (to taste)
sugar (to taste)
oil (sufficient for frying)
Water dough
300.0g Plain Flour
1/2tsp Salt
125.0ml Lukewarm Water
1.0 Small egg
1.0Tbsp Oil
Grease Dough
150.0g Plain Flour
75.0g Butter
Cold Water (If required)