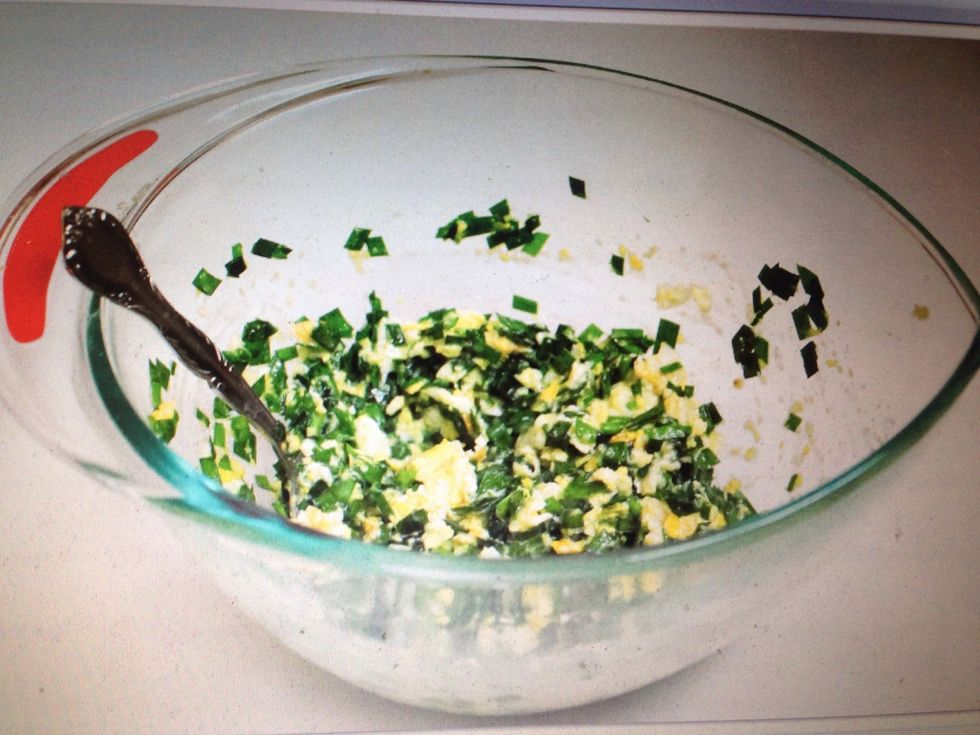 Place the chopped chives, scrambled eggs and standings in a bowl and mix together.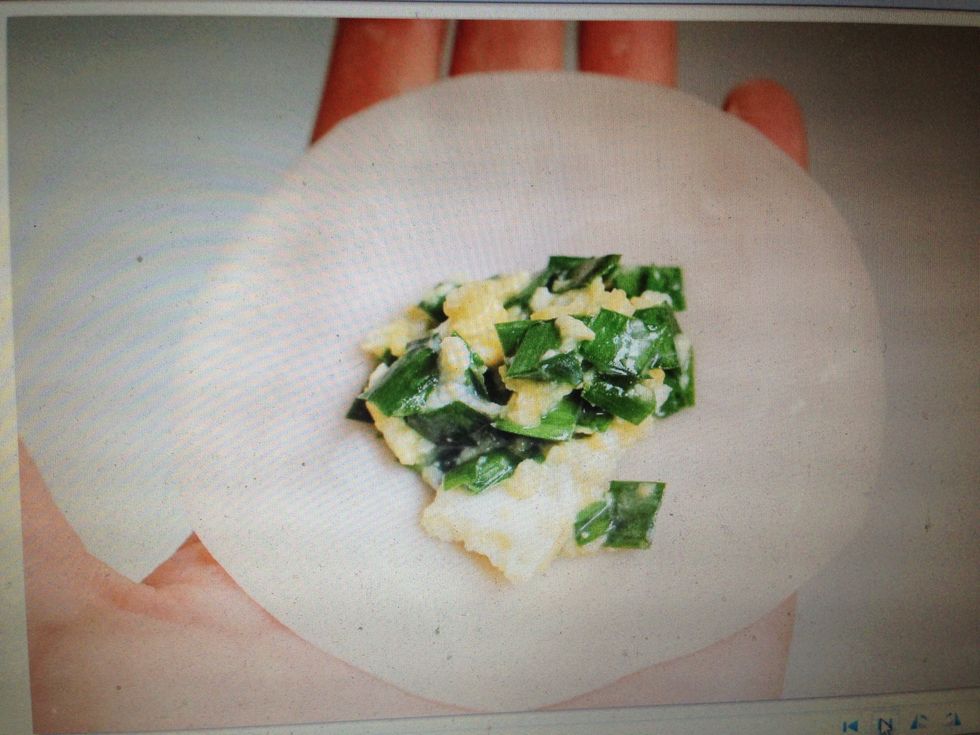 Place a dumpling wrapper in the palm of your hand and place 1 tsp of filling in center.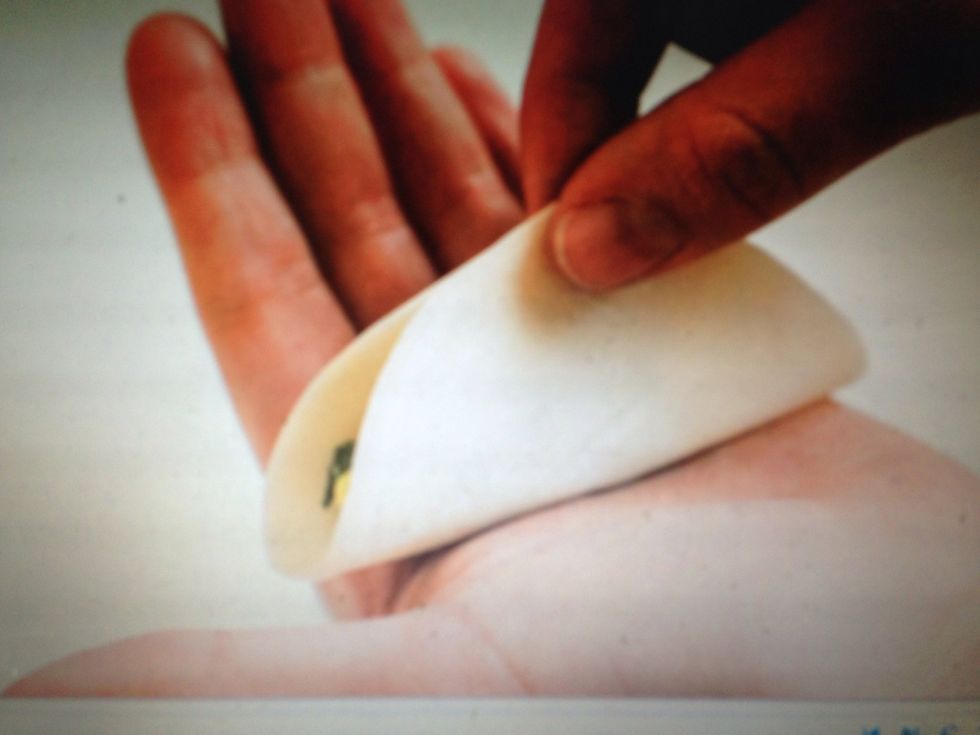 Pinch opposite ends of dumpling together, this will create a half moon shape.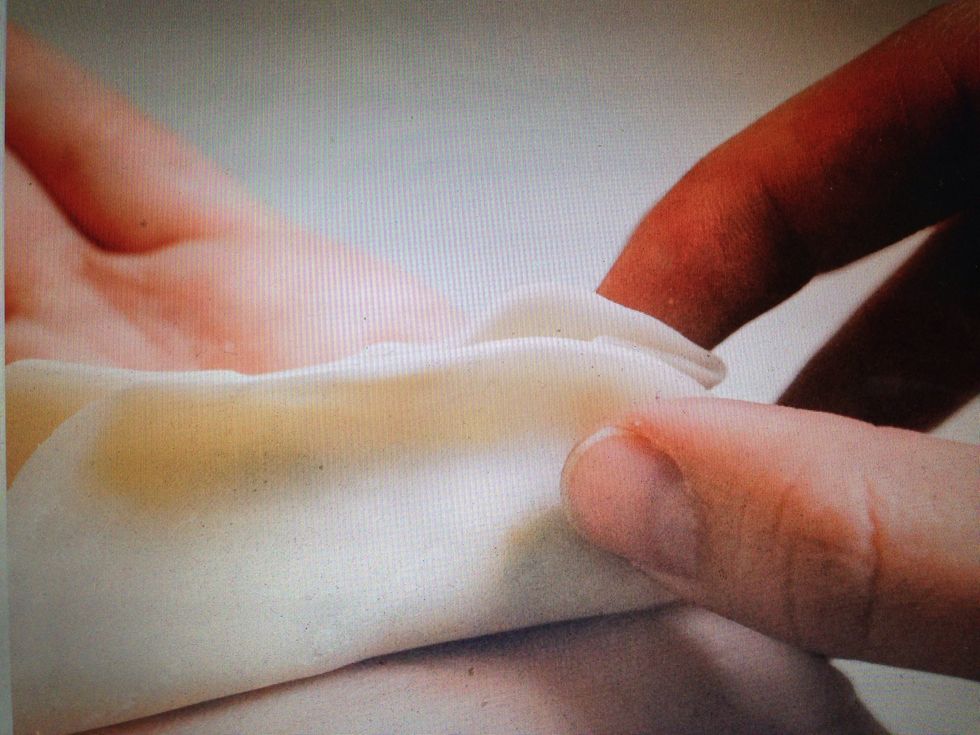 Create one pleat on the right side of the dumpling.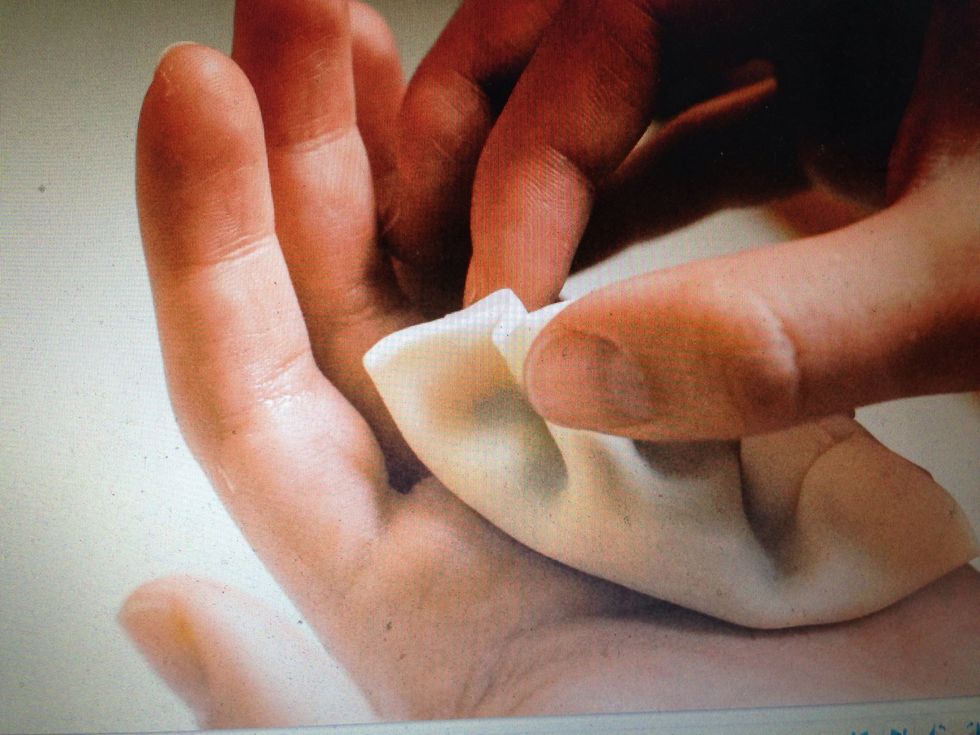 Pinch the dumpling so pleats are created and the dumpling is sealed.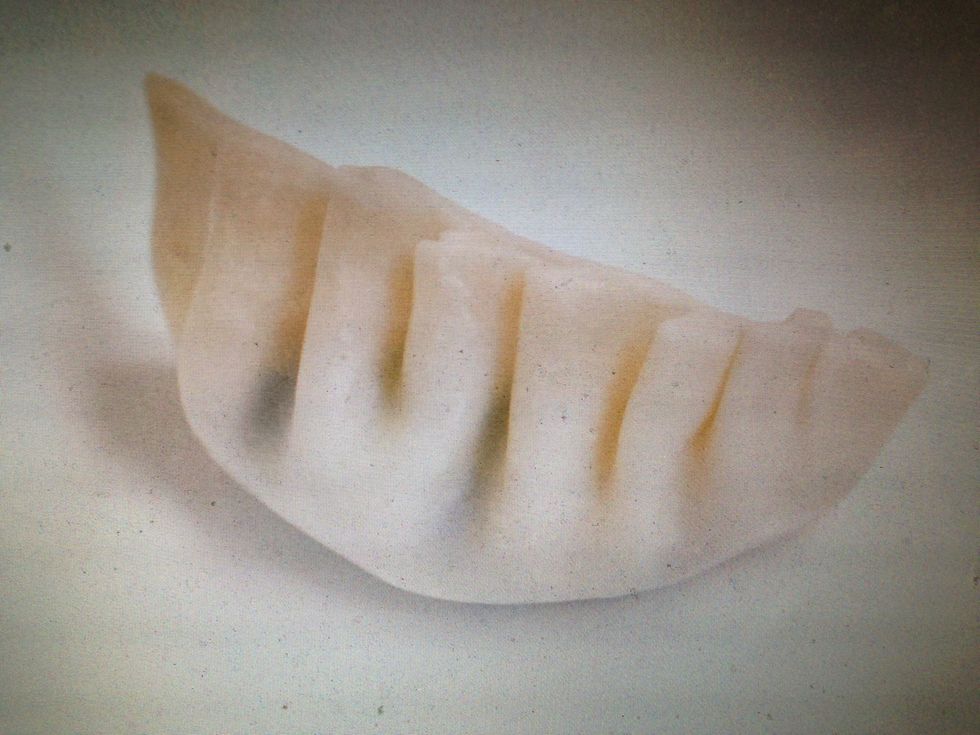 The finished dumpling will look like this. When you are first making dumplings don't worry about what they look like, just make sure they are sealed. They are going to be boiled anyways :)
Sprinkle flour on a plate and put the formed dumplings on it.
Boil for 5 minutes then serve. Congrats! Your friends are so lucky you are making dumplings for them!
2.0c Chopped Chinese chives
1.0tsp Salt
2/3tsp Sesame oil
6.0 Eggs
1.0 Package dumpling wrappers, about 50
4.0Tbsp Flour for dusting pan
Karen Hoefener
I am a lover of food, fancy cocktails, and traveling! I prefer watching commercials to some tv shows and do not like all-you-can-eat buffets.