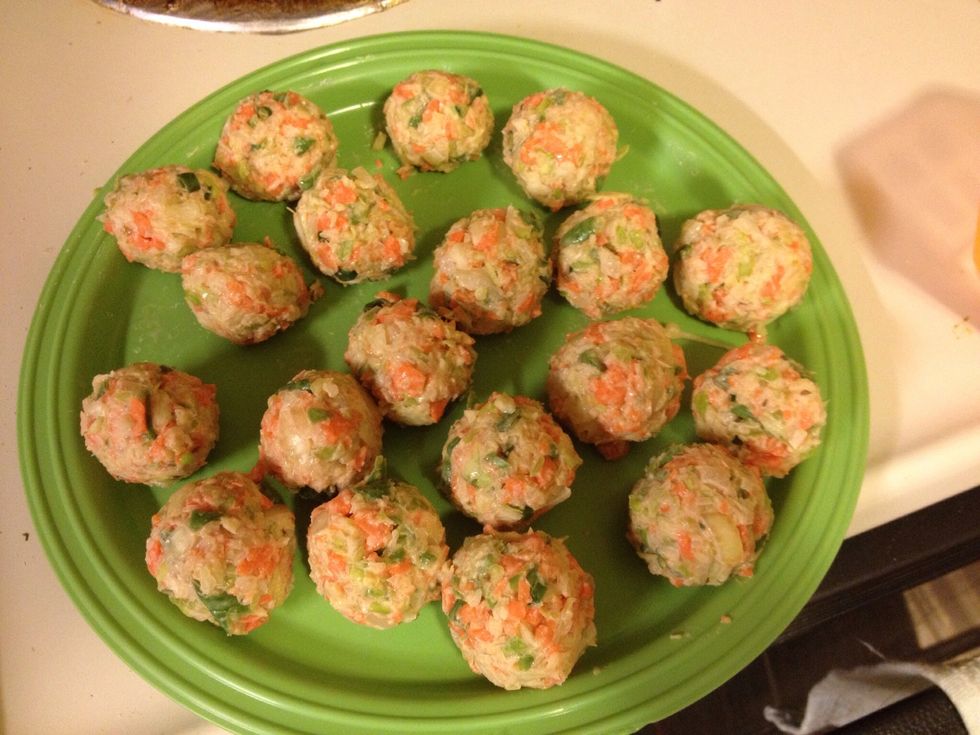 Vegetable balls Mix all the chopped veggies, keep aside half cup mix veg . Put 2 tbsp corn flour n all purpose flour. Mix well add some salt in it to taste. Now make ball as shown above.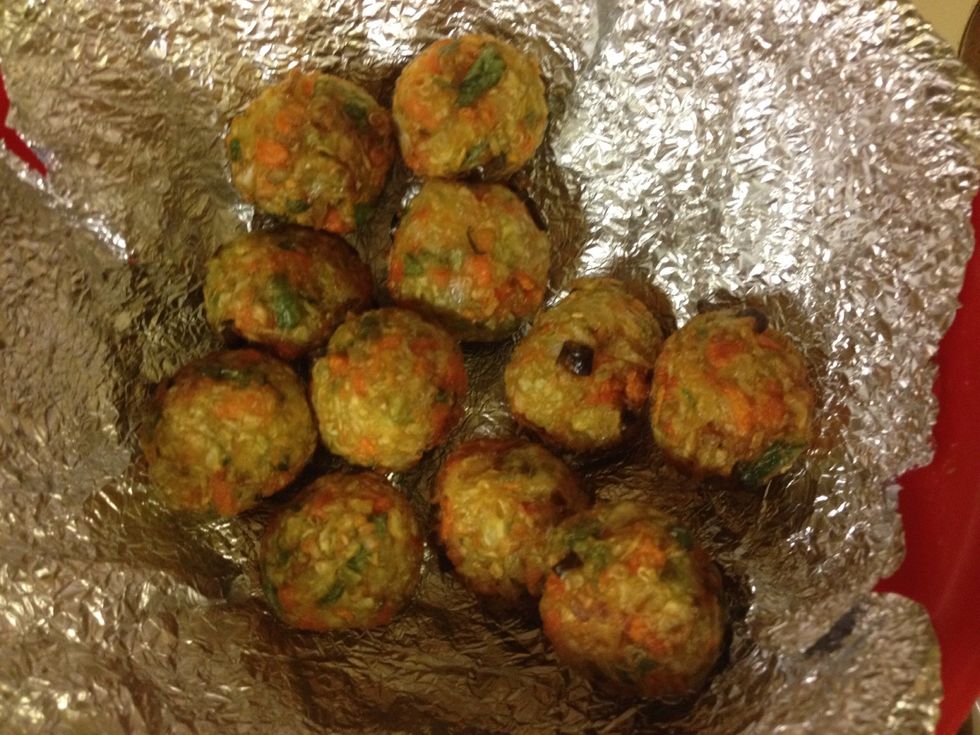 Deep fry the veg balls in hot oil until it becomes golden brown . After frying all keep it aside.
Now for sauce take 2 tbsp oil in a pan n heat it, put the garlic it it n saute it. Now add the rest of the chopped veggies it n fry it for 2 min. Now in a bowl Make a mixture of all the sauces.
For making sauce ad ketchup, chilli paste, soy sauce, water and 4 tbsp corn flour. Mix it well and add in pan. Stirr it frequently until it become translucent. Then add salt to taste.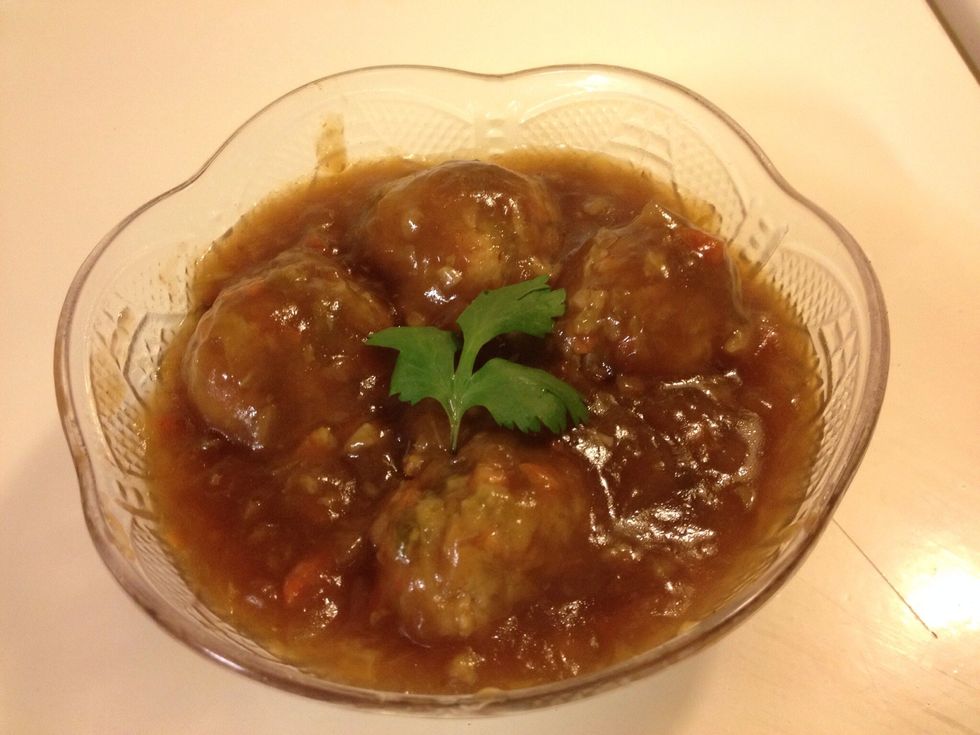 Now add ball it n garnish with green onion. Seves 4 to 5 persons.
3.0 Grated Carrot
2.0 Grated Cabbage
1.0 Grated Bell pepper
1/2c Chopped Beans
1/2c Chopped onions
1/2c Corn flour
1/4c All purpouse flour
1.0Tbsp Salt
3.0Tbsp Soy sauce
1.0Tbsp Green chilli paste
1.0Tbsp Tomato ketchup
4.0c Water
1.0bnch Green onion
1.0Tbsp Chopped garlic