Cook Vegan Tofu "Scramble" With Veggies and Cheeze
2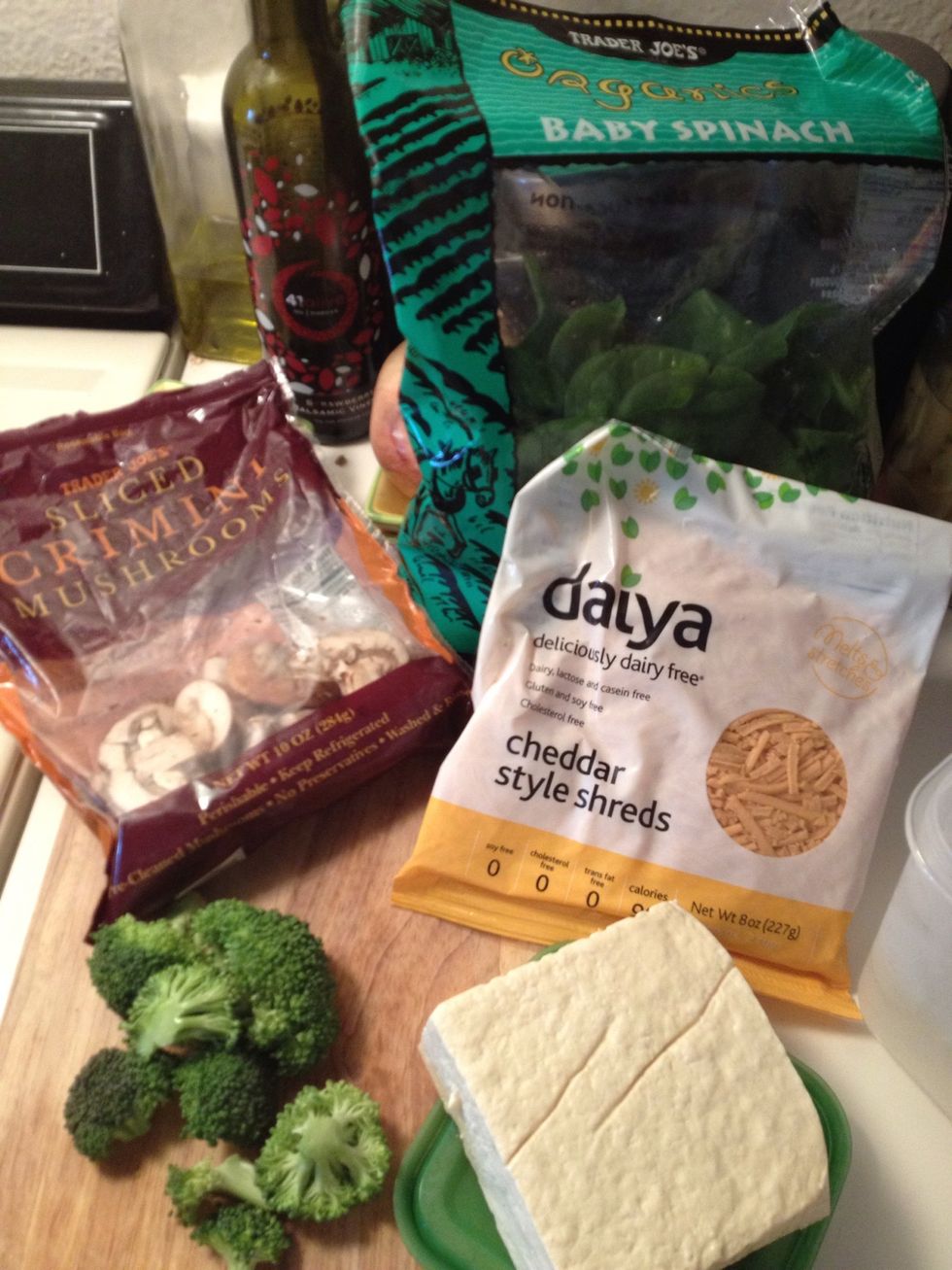 Ingredients. You can find the Daiya cheeze at fresh and easy or whole foods stores.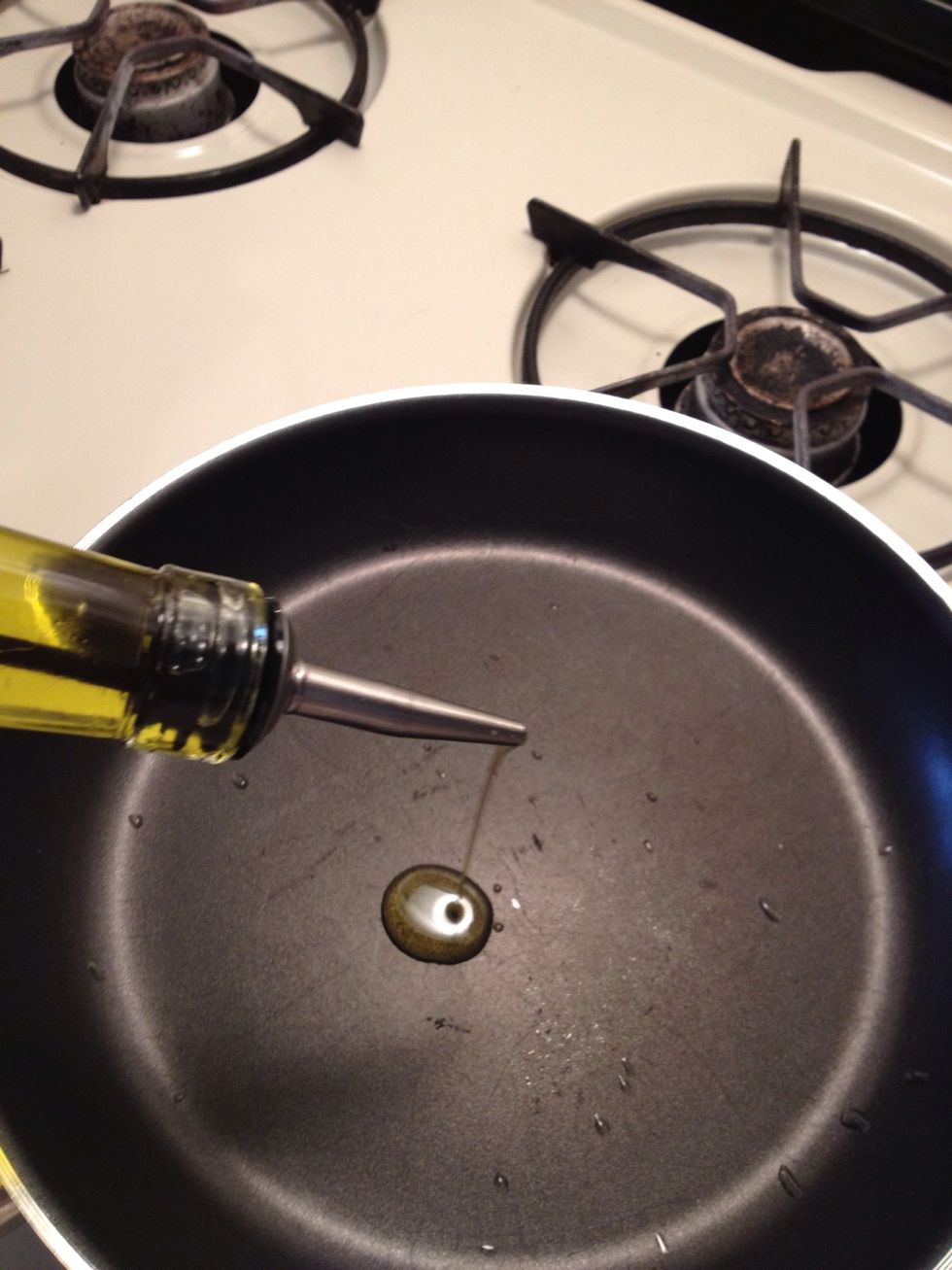 Add your olive oil to a pan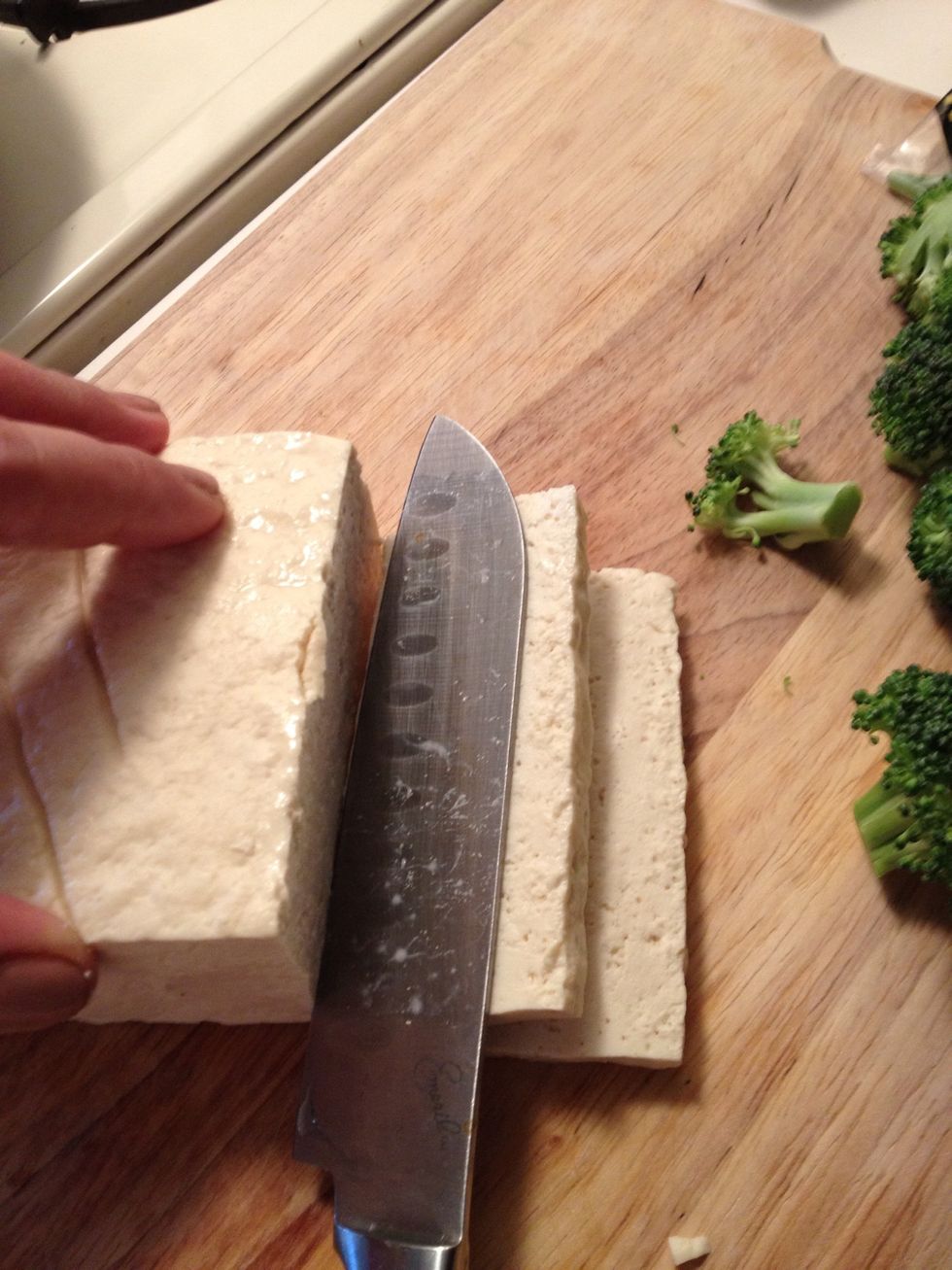 Slice three wedges off your block of firm tofu. About 1/3 inch thick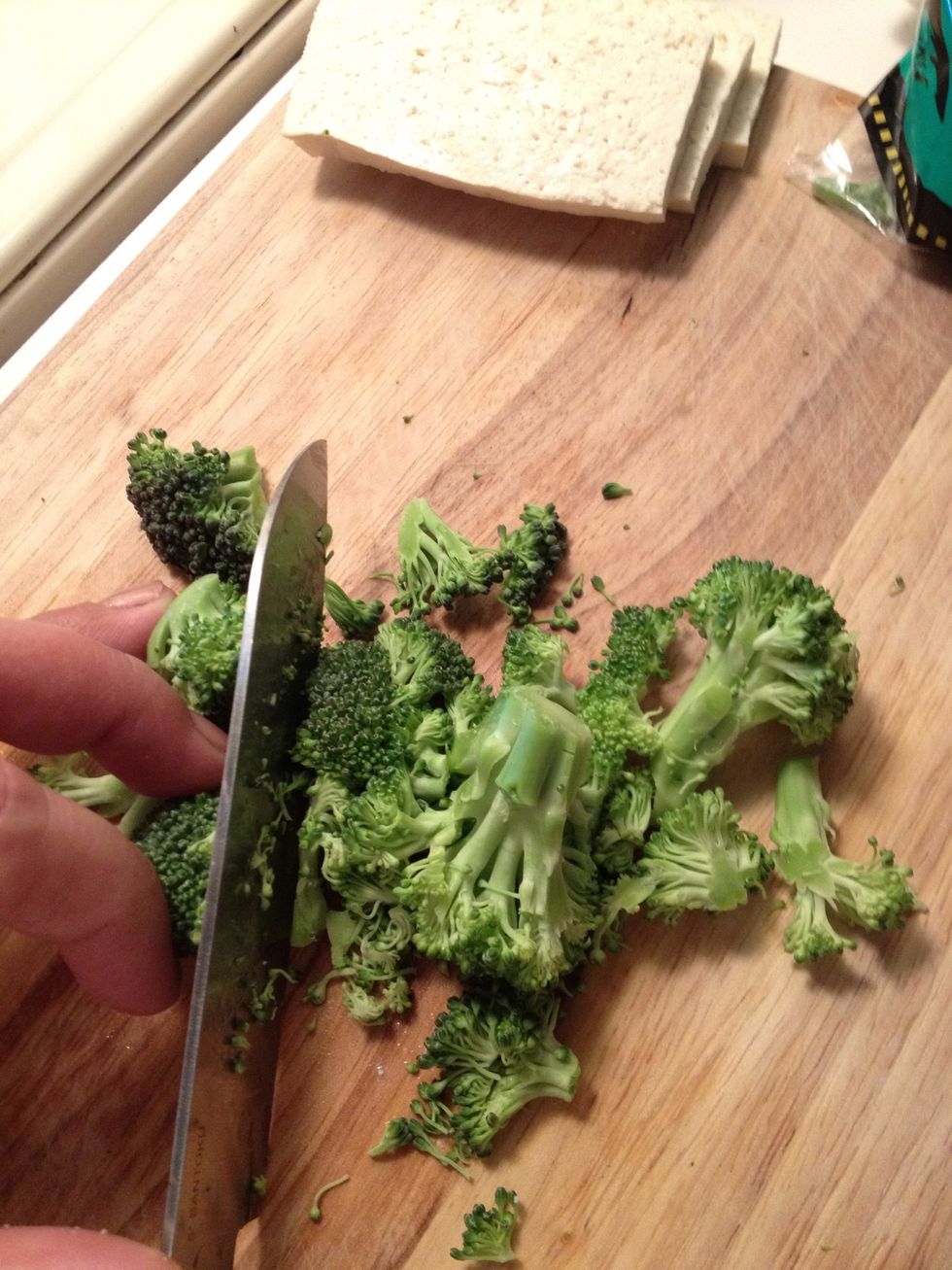 A once quick chop of the broccoli florets...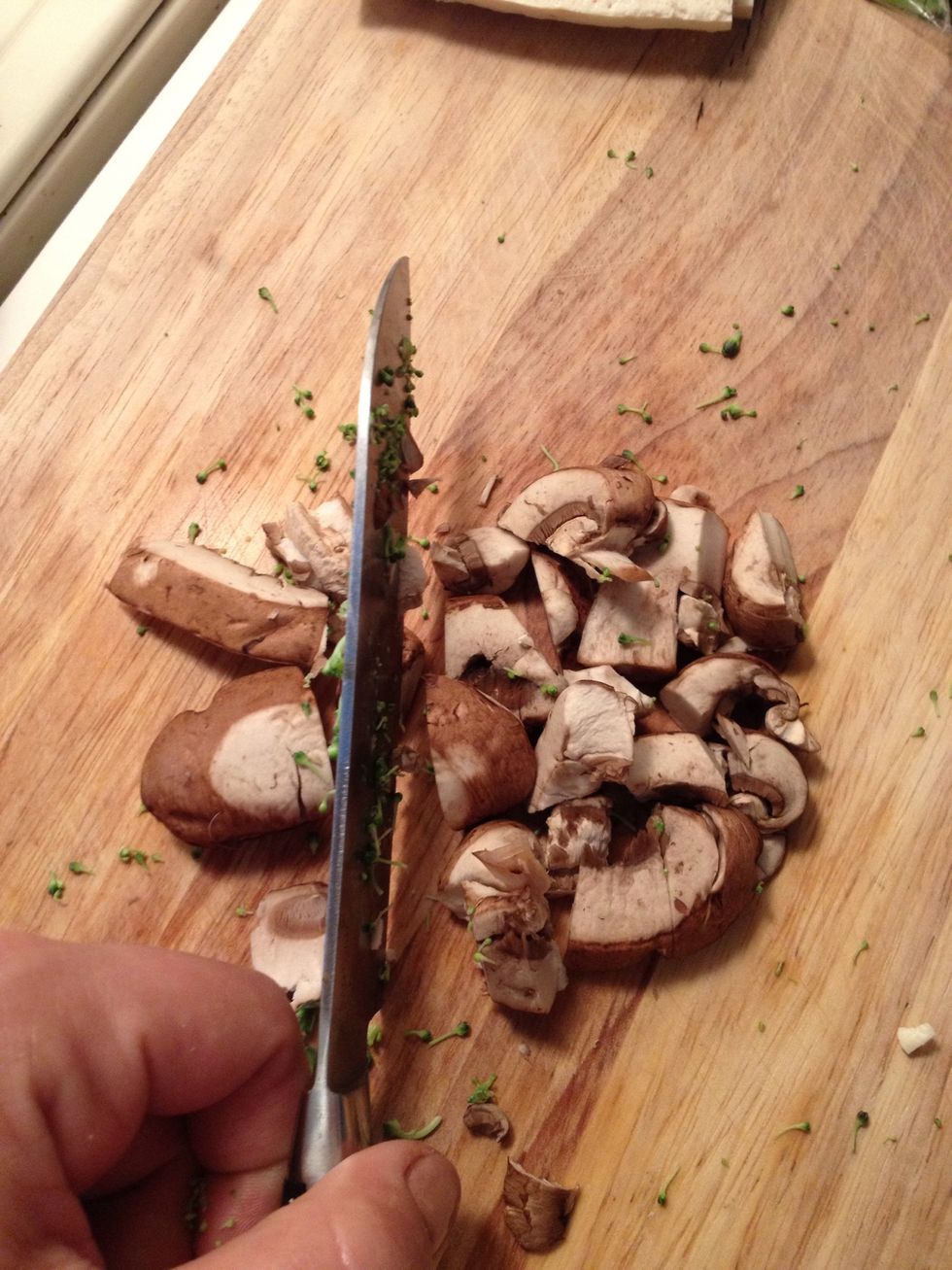 And the same to the mushrooms. Don't go crazy with chopping.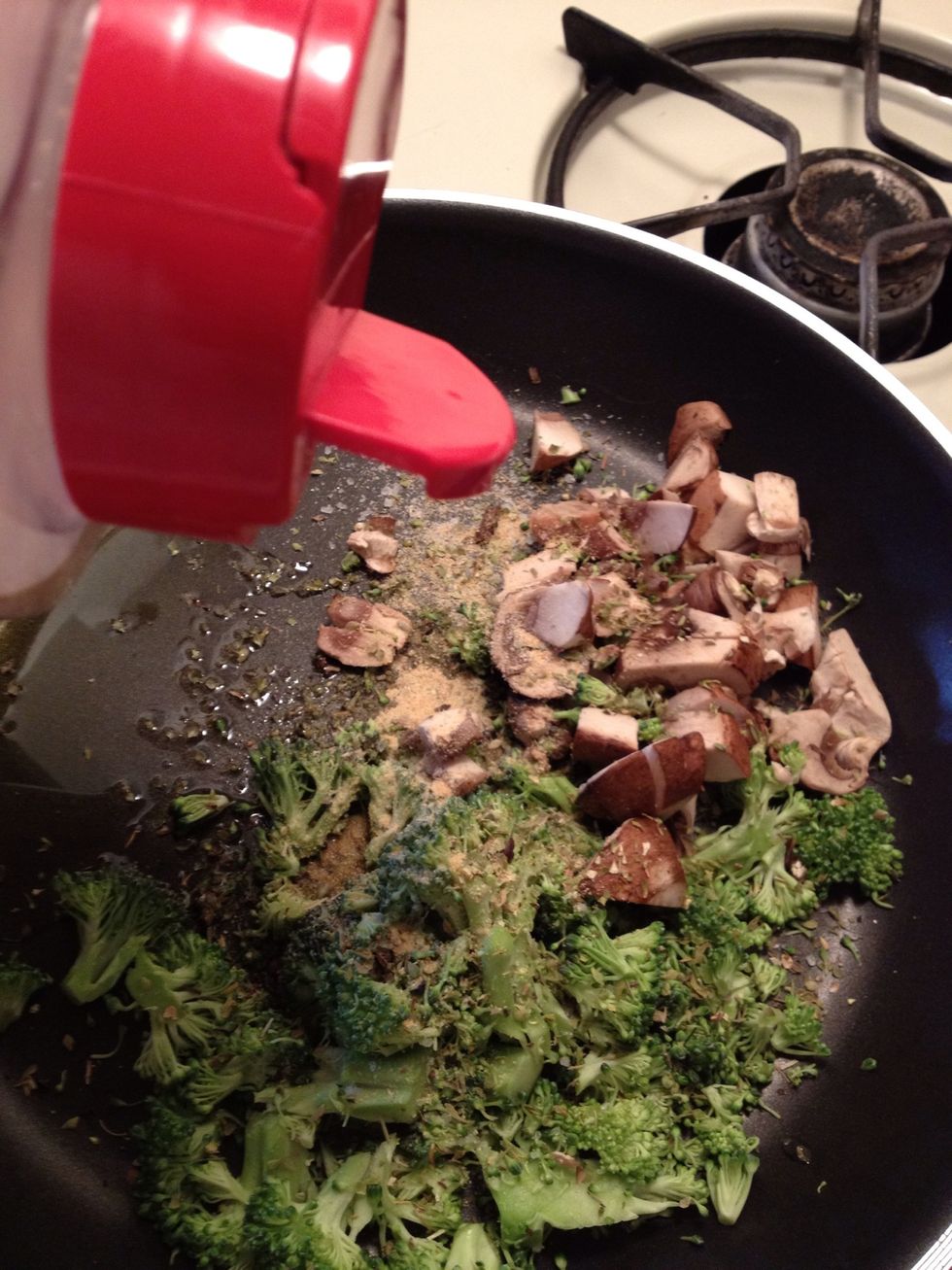 Add to pan. Place on med heat. Add your salt, pepper and garlic powder. I like to add oregano for some Italian flavor 😊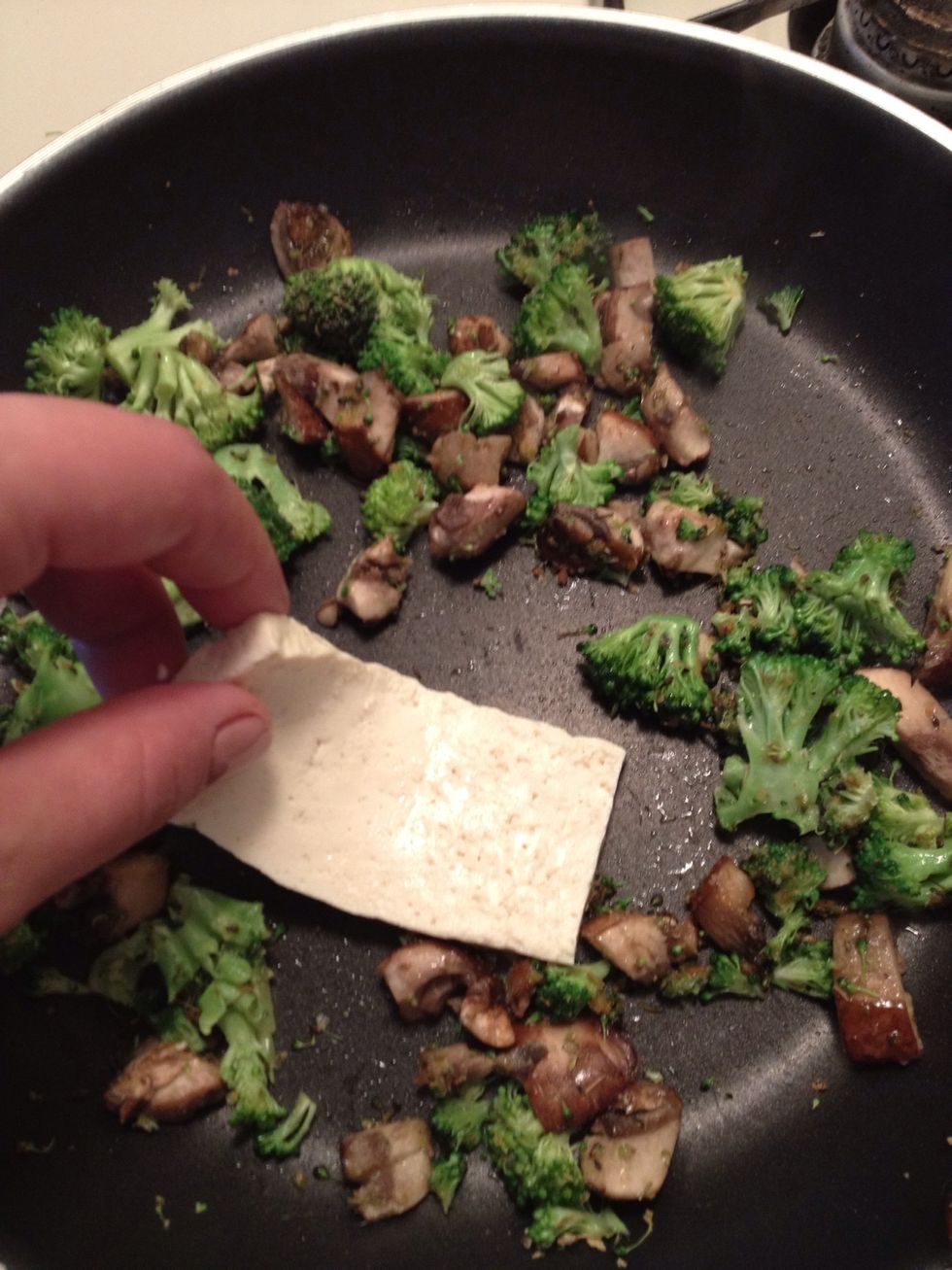 Stir the veggies for a few minutes them add the slices of tofu...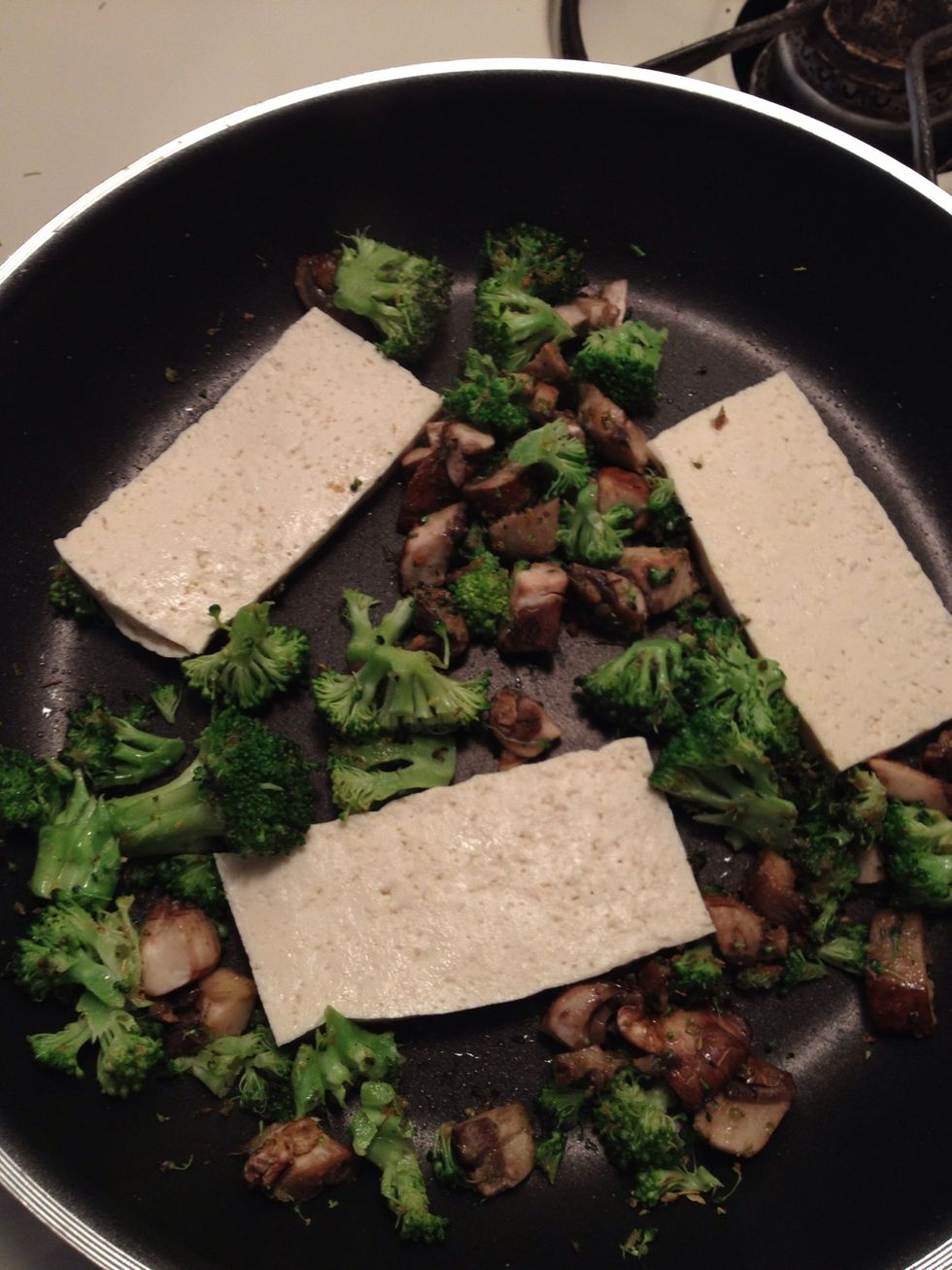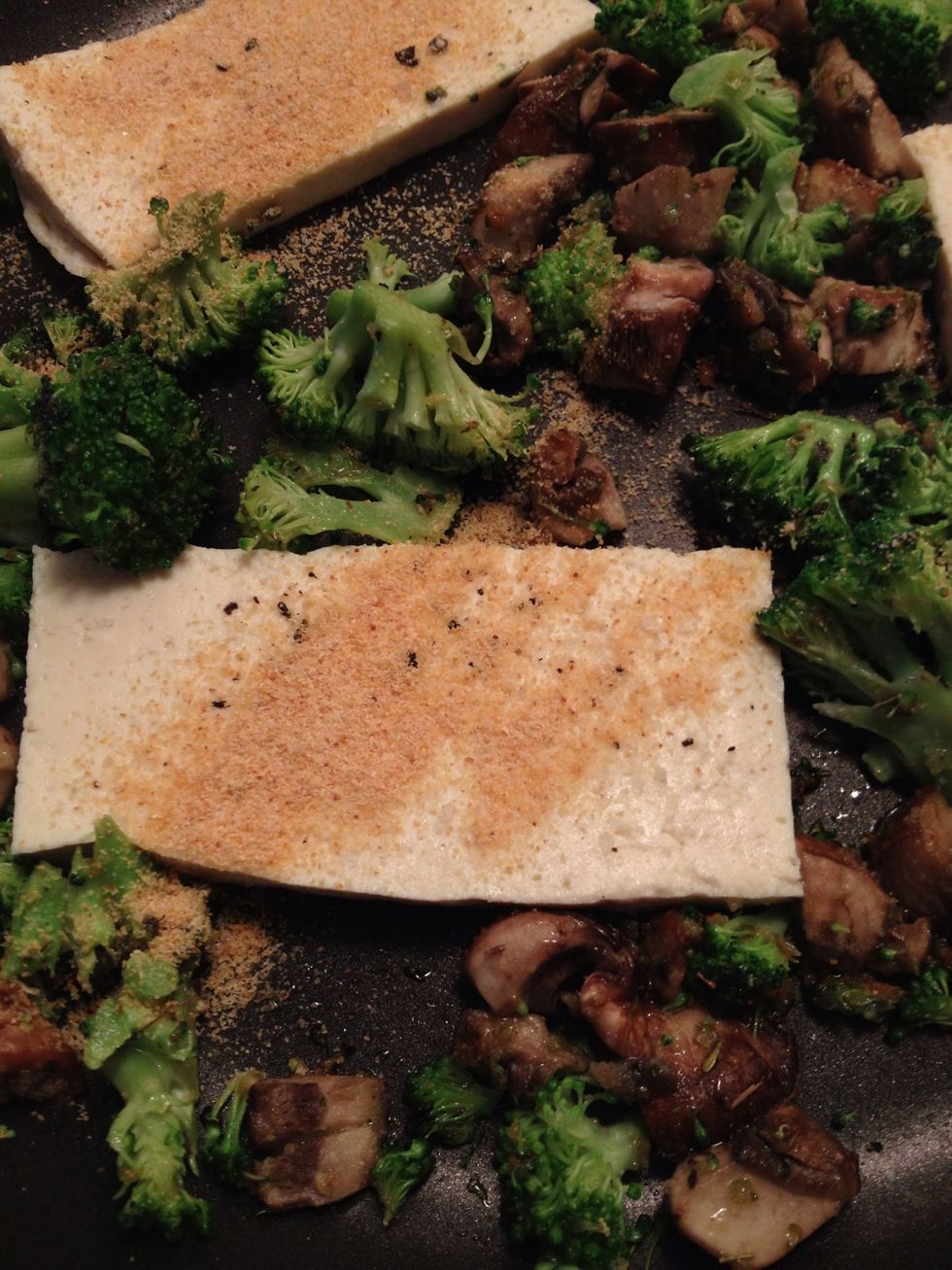 Sprinkle more garlic powder on The tofu. It will give it a yellow tint... Like your eating eggs but so much better...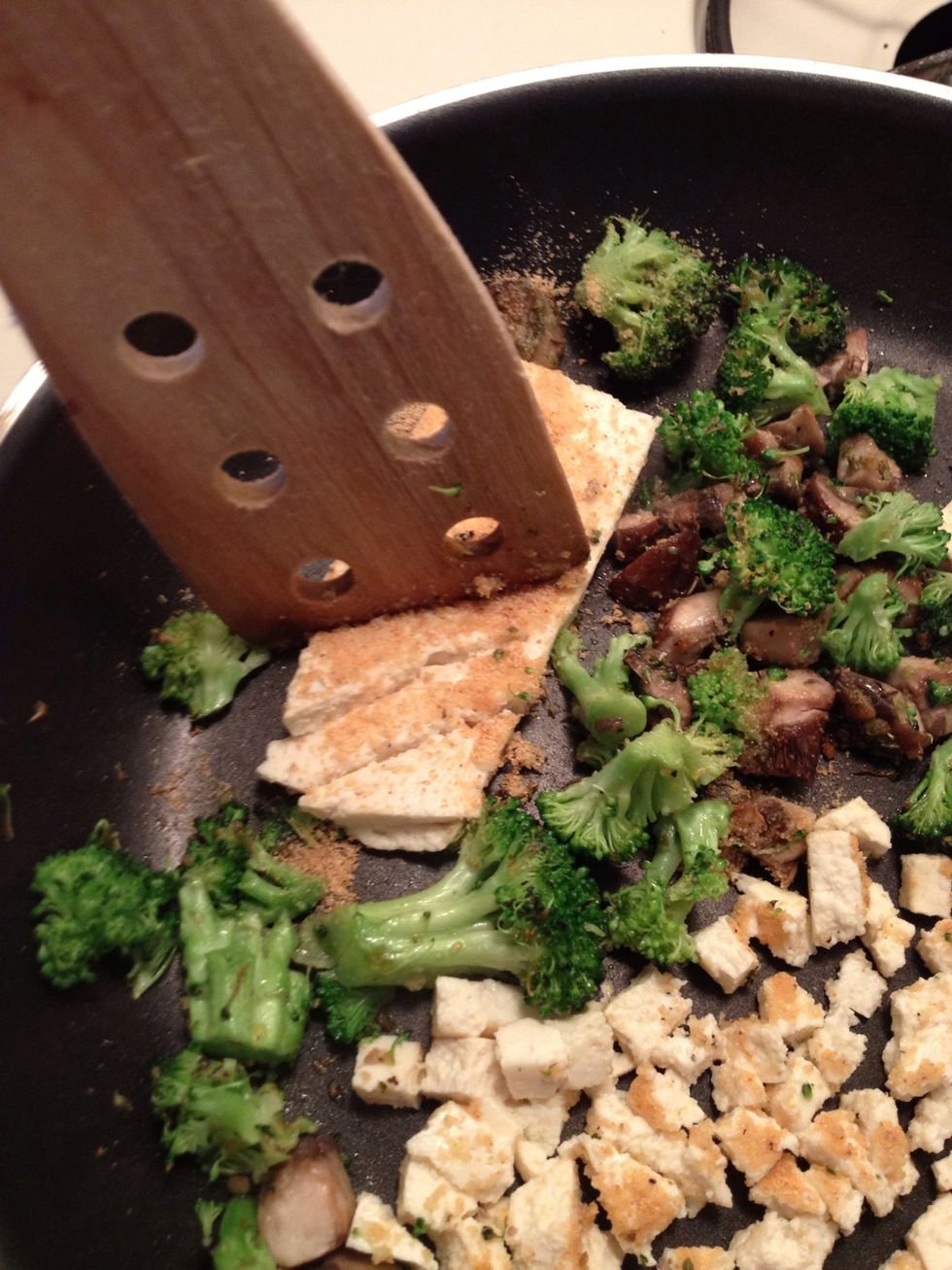 Now chop up the tofu with a spatula in chunks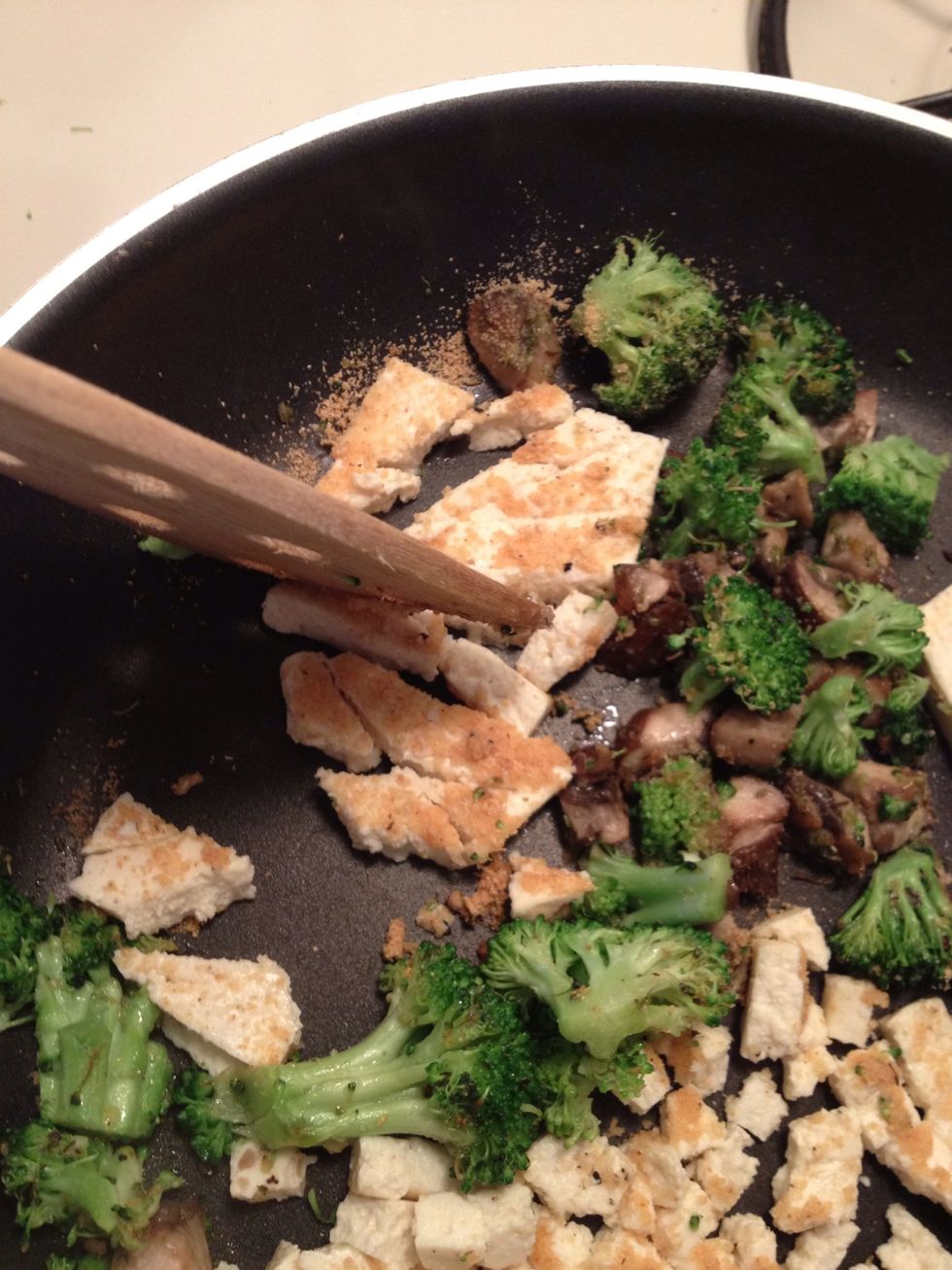 Doesn't have to be in a pretty form...you want them to look like scrambled egg shape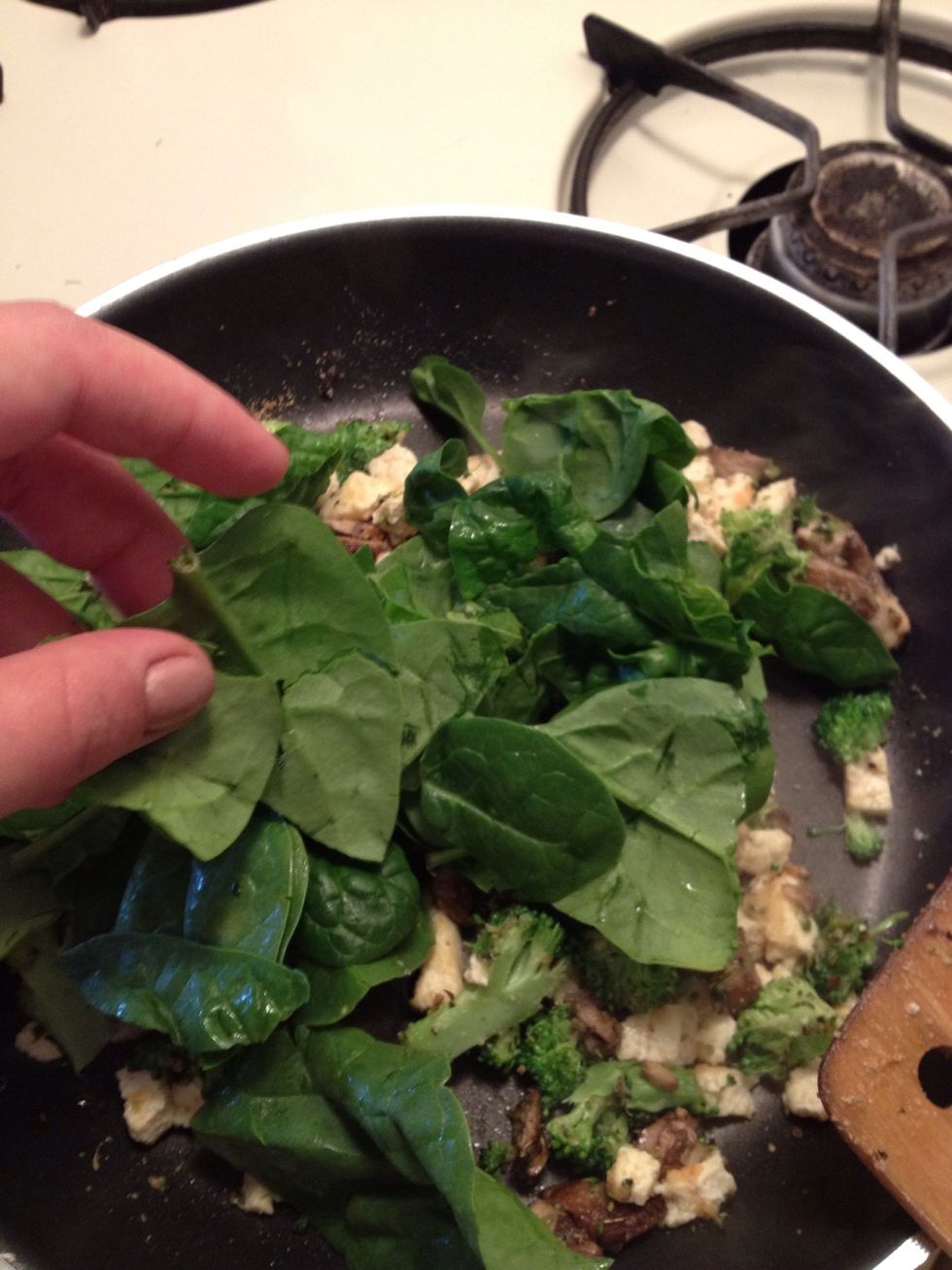 Add your spinach..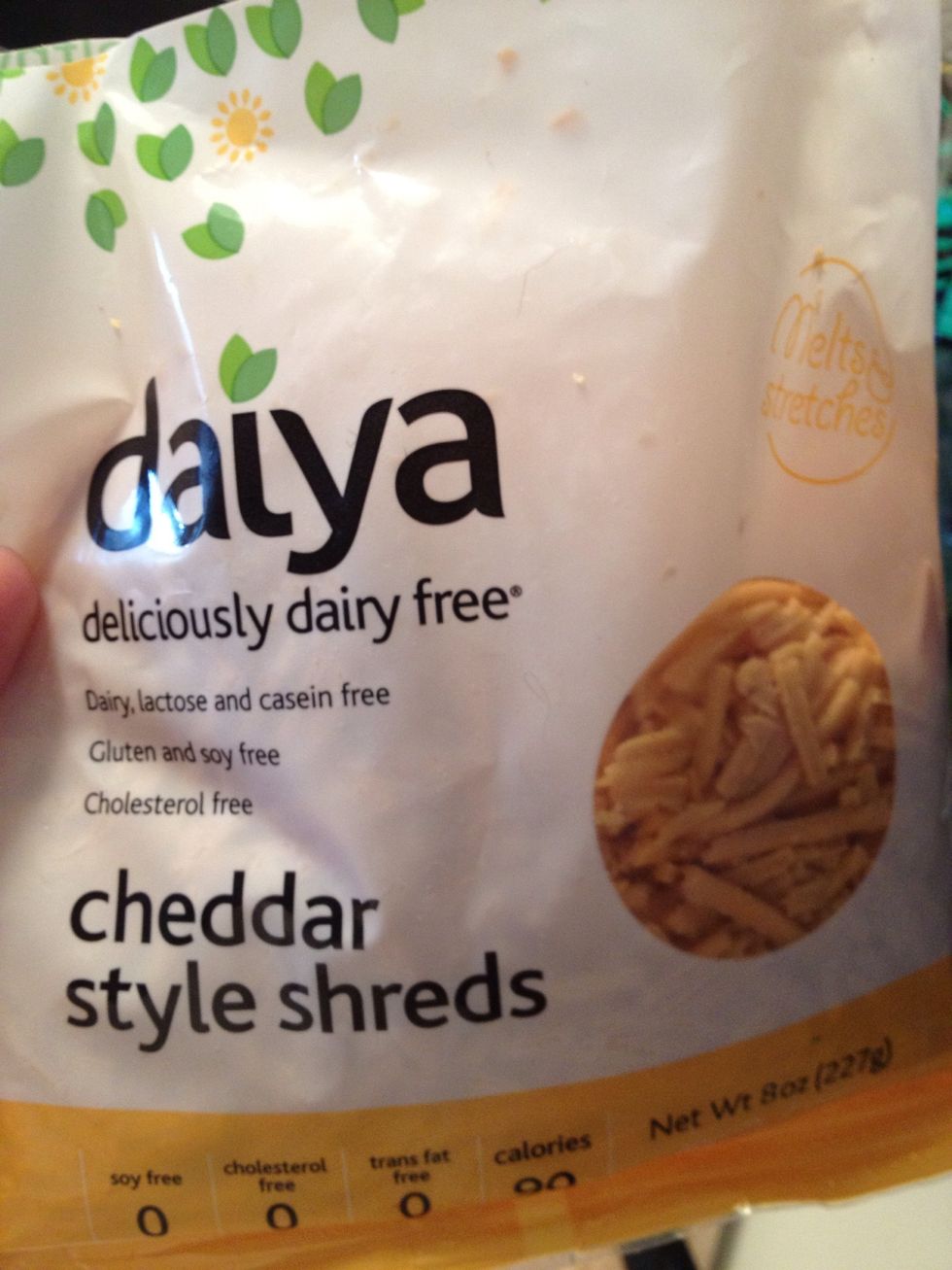 Here is my favorite vegan cheeze. They come in mozzarella and pepper jack as well...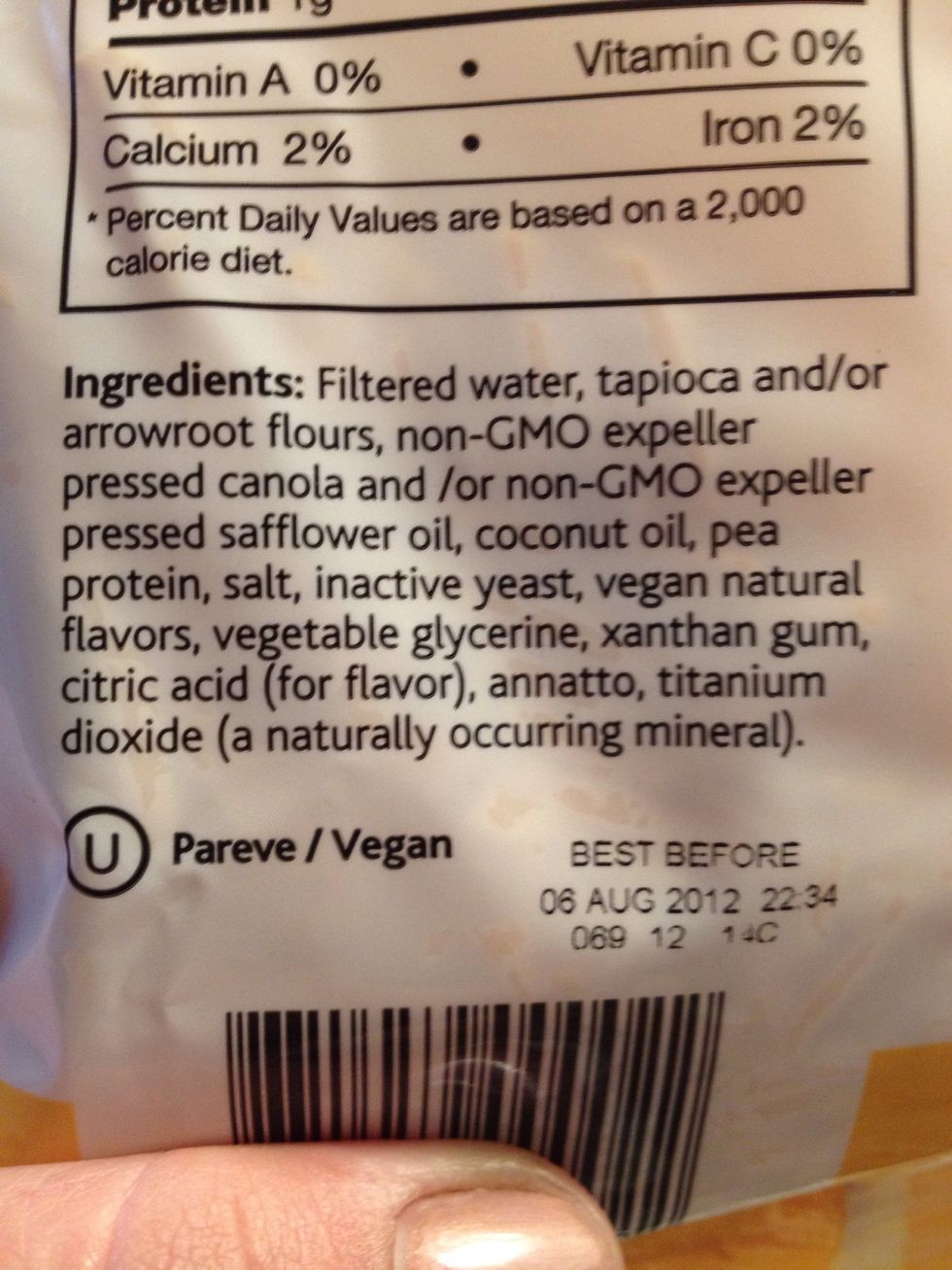 If your not sure, always read the ingredients.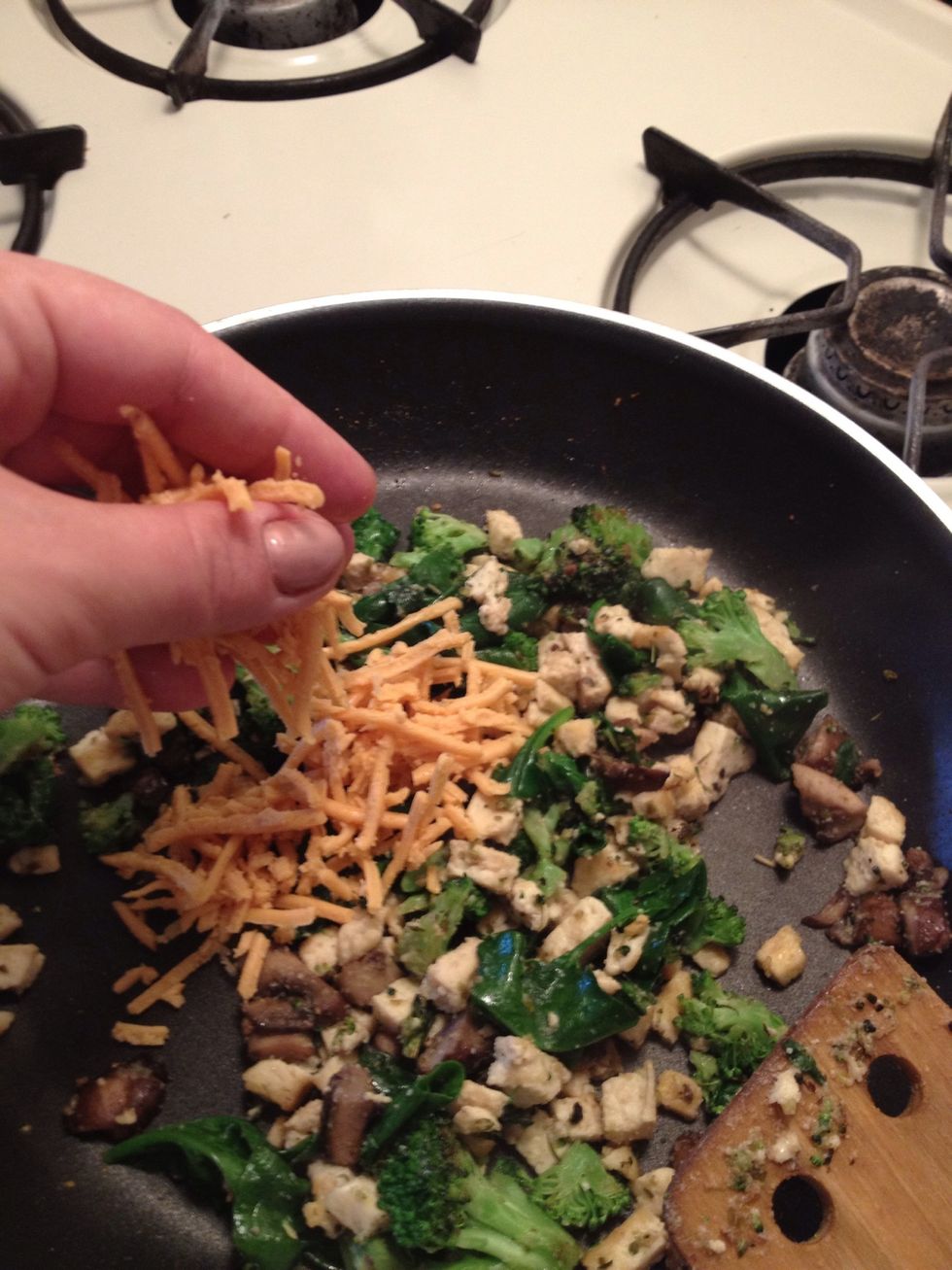 When your spinach has wilted and your tofu has a nice browning color to them, turn off your stove and add the cheeze.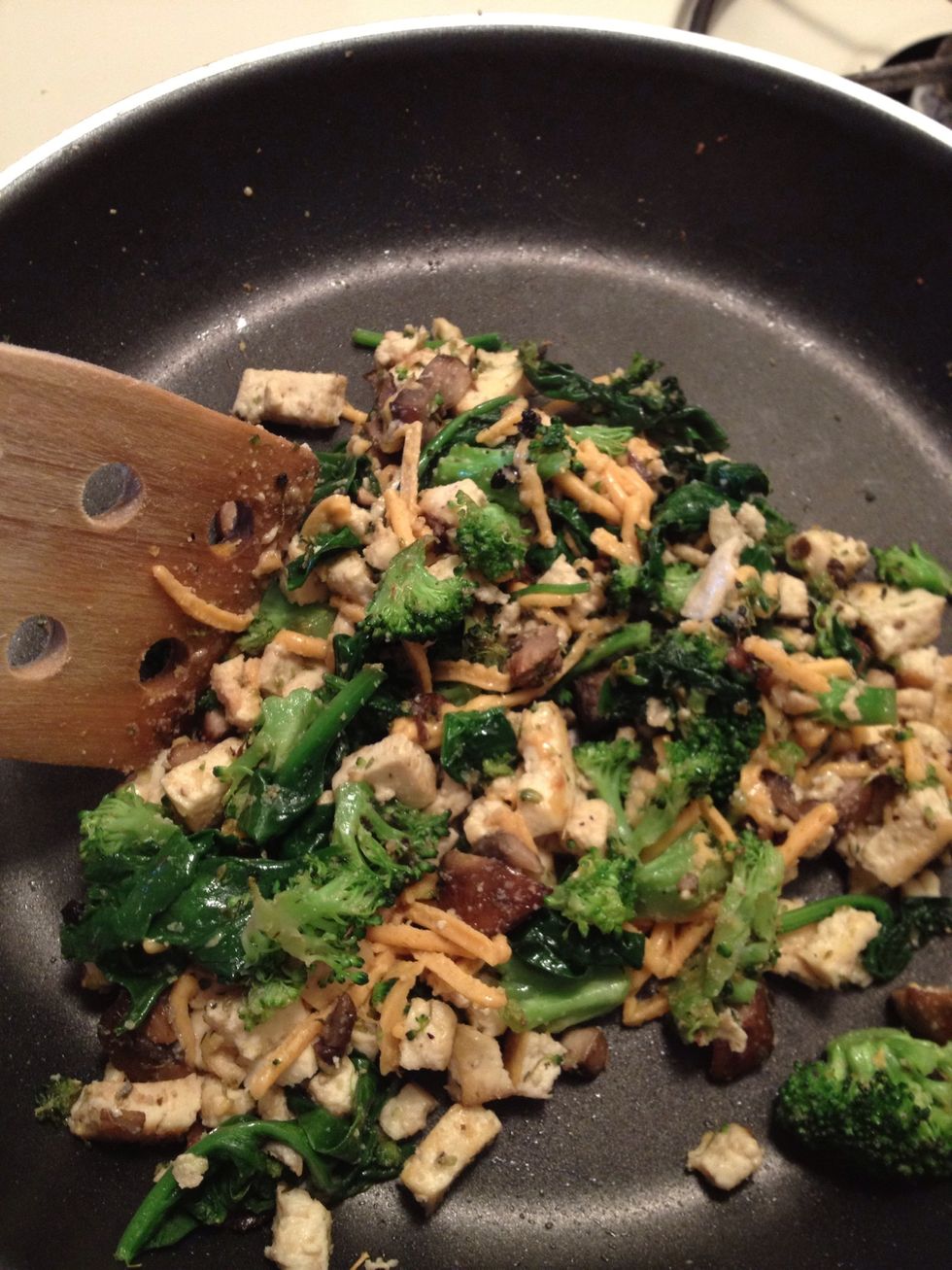 Mix in the pan until cheeze starts to melt...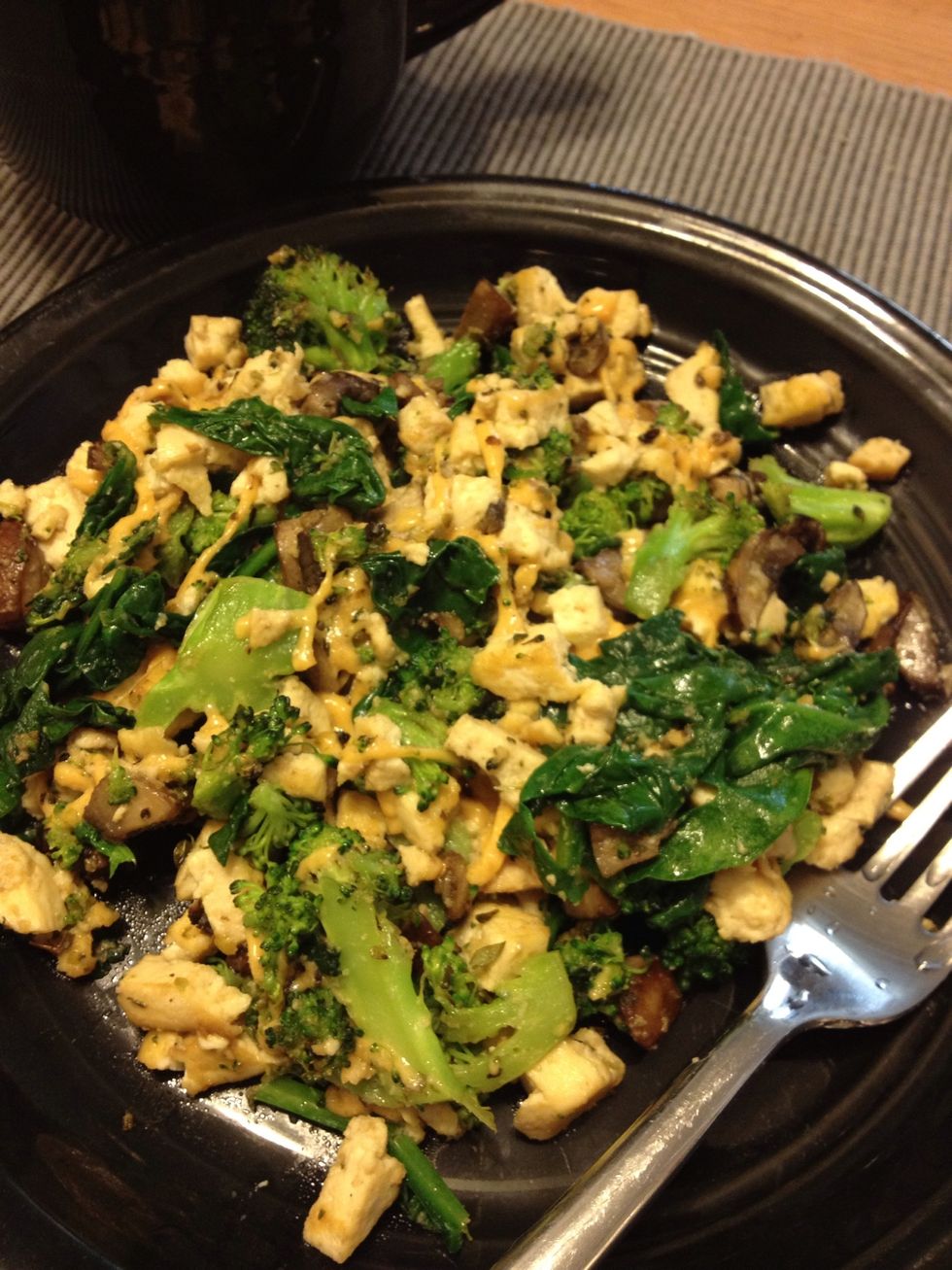 Good morning tofu scramble! All the great taste and without the cholesterol of eggs! Enjoy 😘
Firm organic tofu
0.0c Organic spinach
1.0c Broccoli florets
1.0Tbsp Olive oil
Garlic powder
Salt &pepper
0.0c Mushrooms
Daiya cheddar cheese (vegan)
Nicole Rizzuto
Champagne taste on beer budget... Well I'm gonna learn how to make my own champagne !!!!