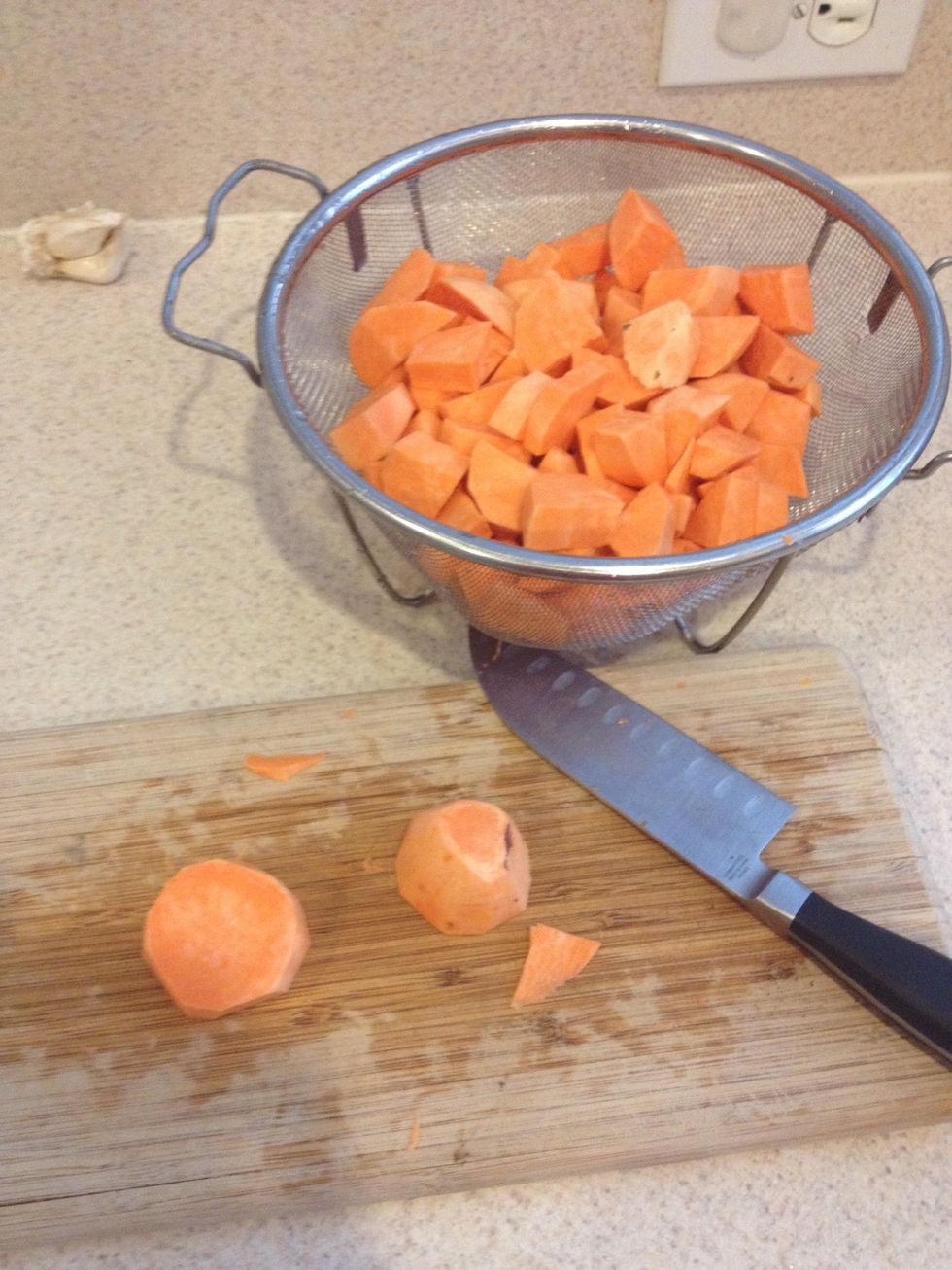 Peel and chop sweet potatoes. Rinse and set aside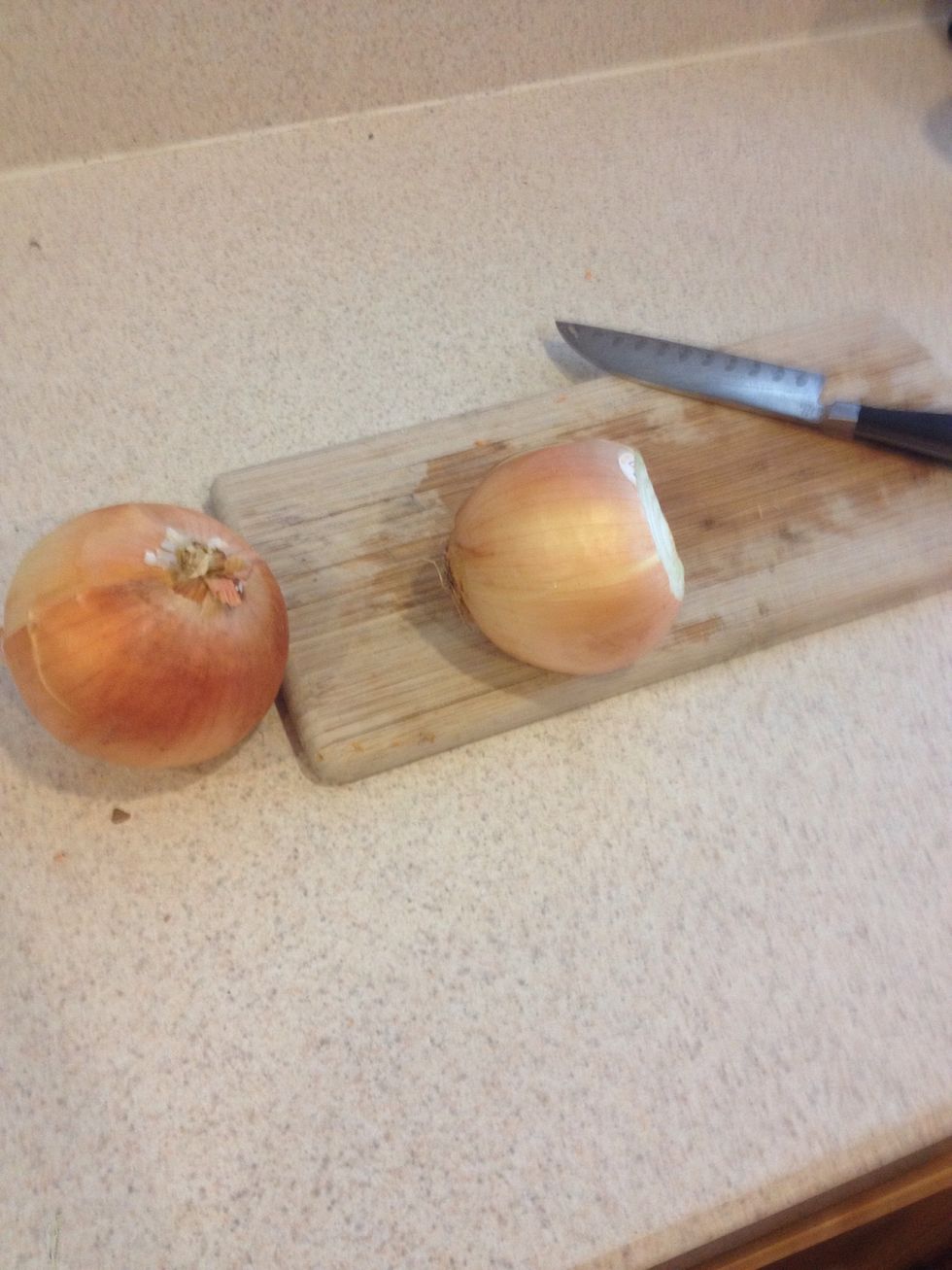 Finely chop 2 onions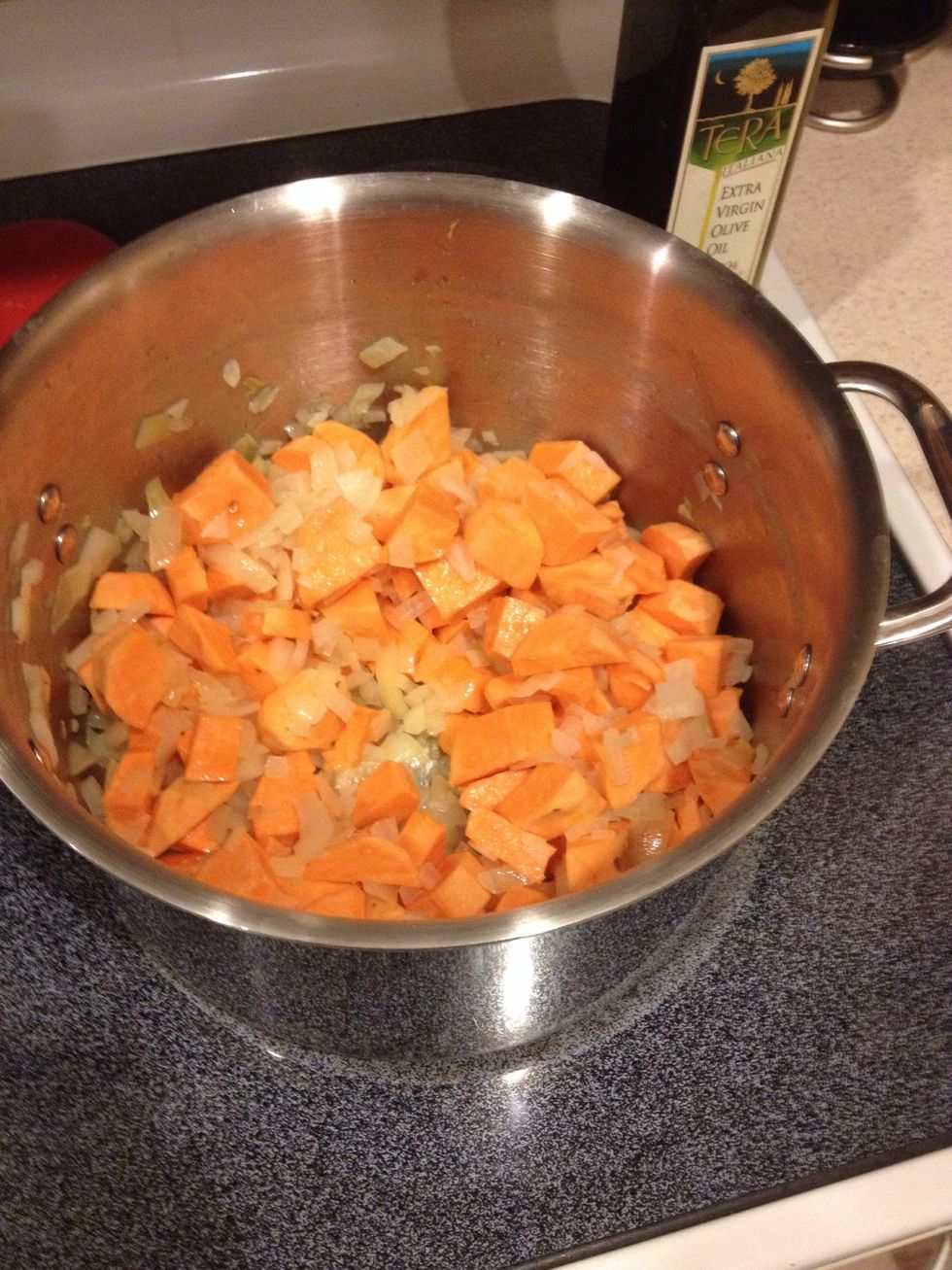 Sauté onions over medium heat for 10 minutes then add the potatoes and sauté for 5 more minutes.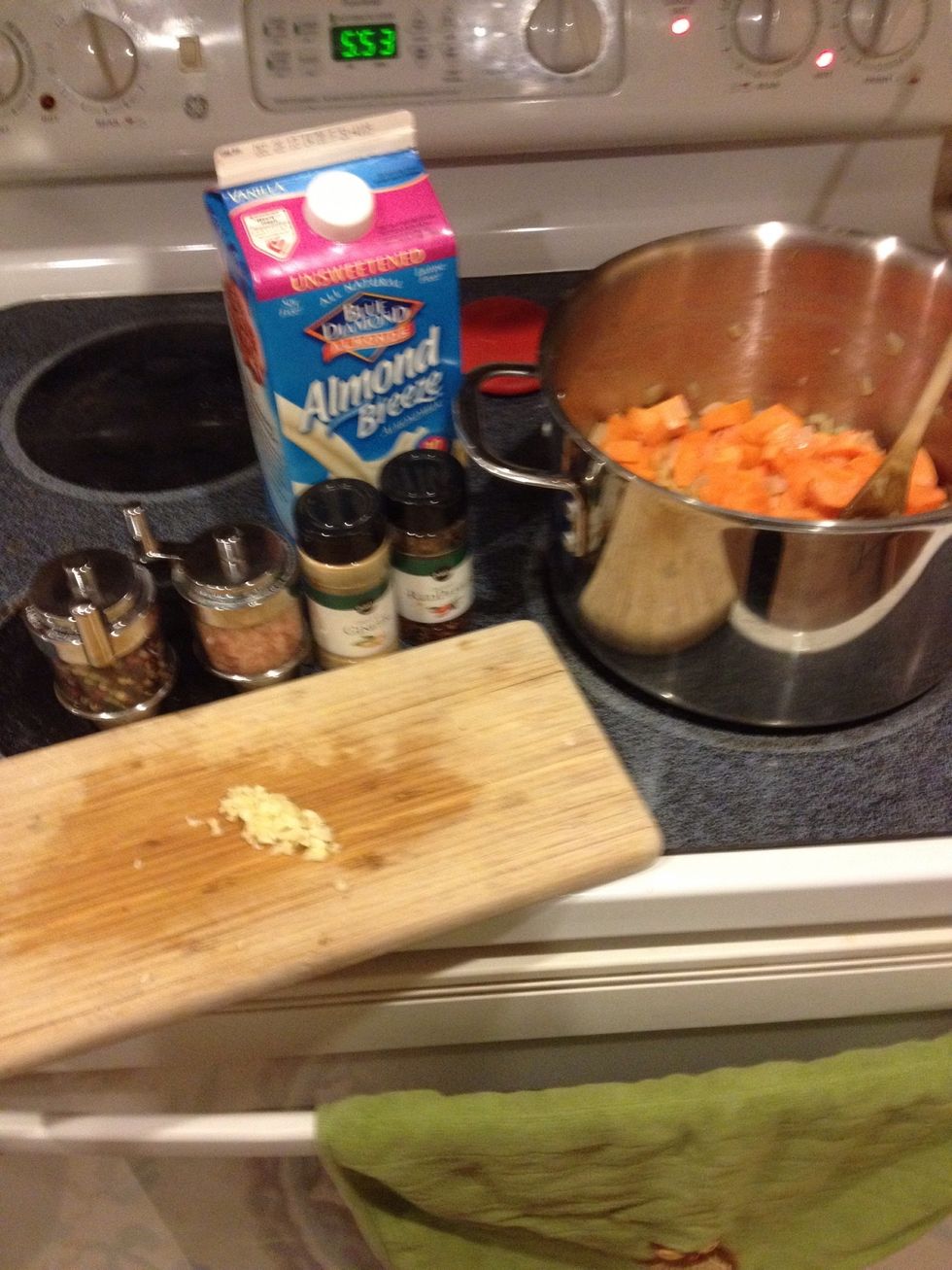 Add spices and almond milk.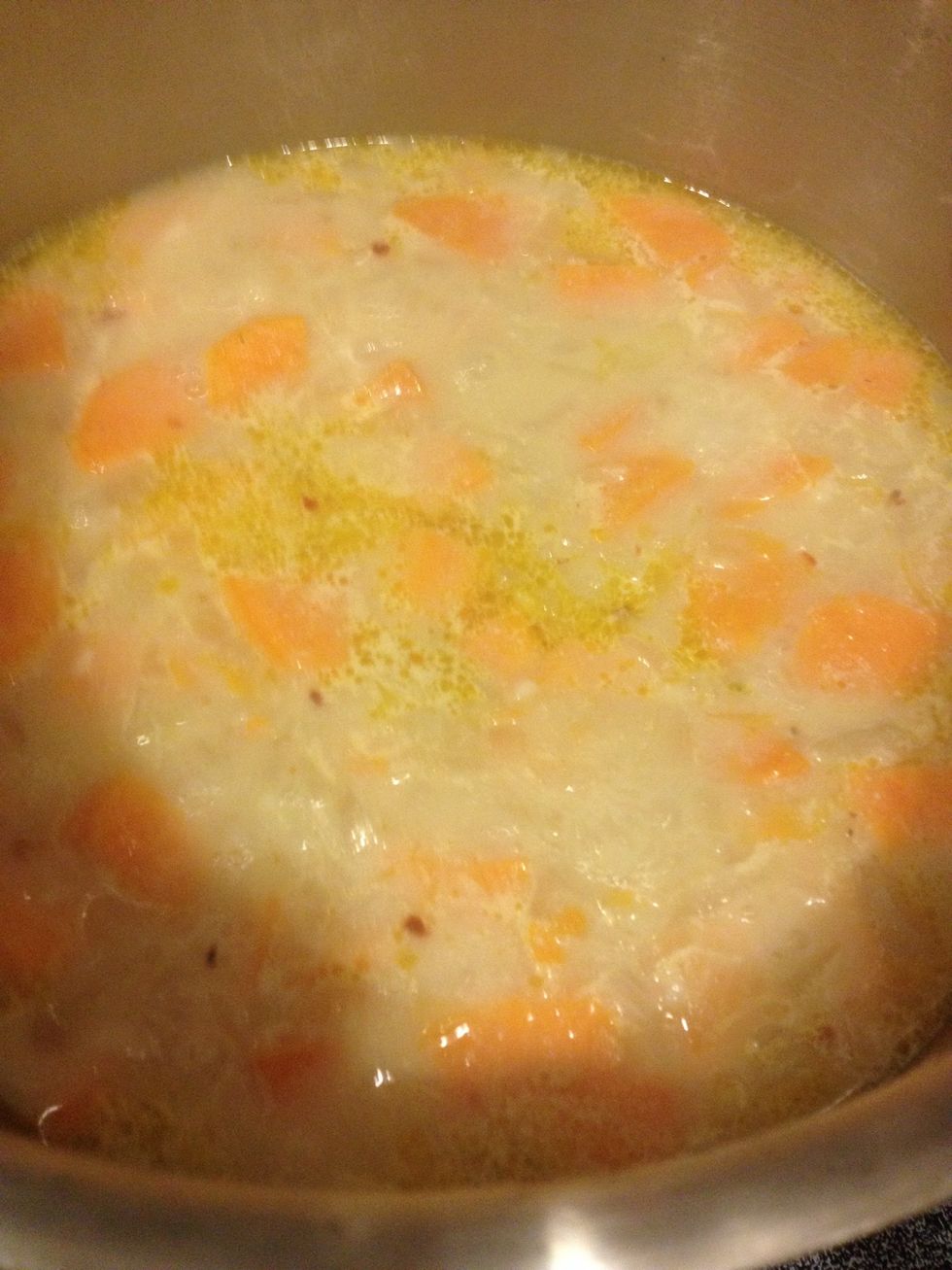 Bring to a rolling simmer. Cover and cook for about 30 minutes or until potatoes are soft.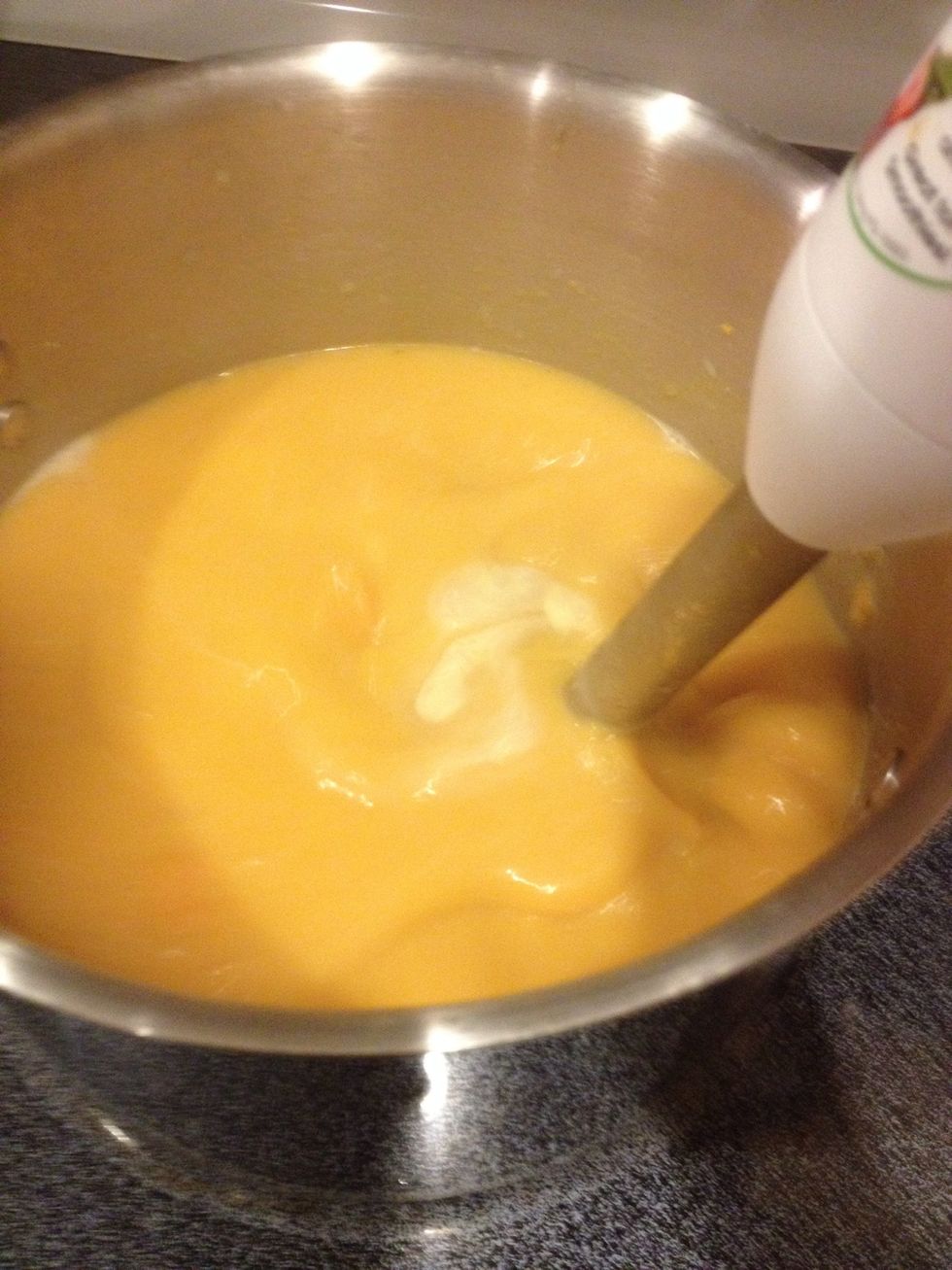 Once potatoes are tender turn off heat and use immersion blender to smooth out the soup. You can also let cool and place in batches in a blender.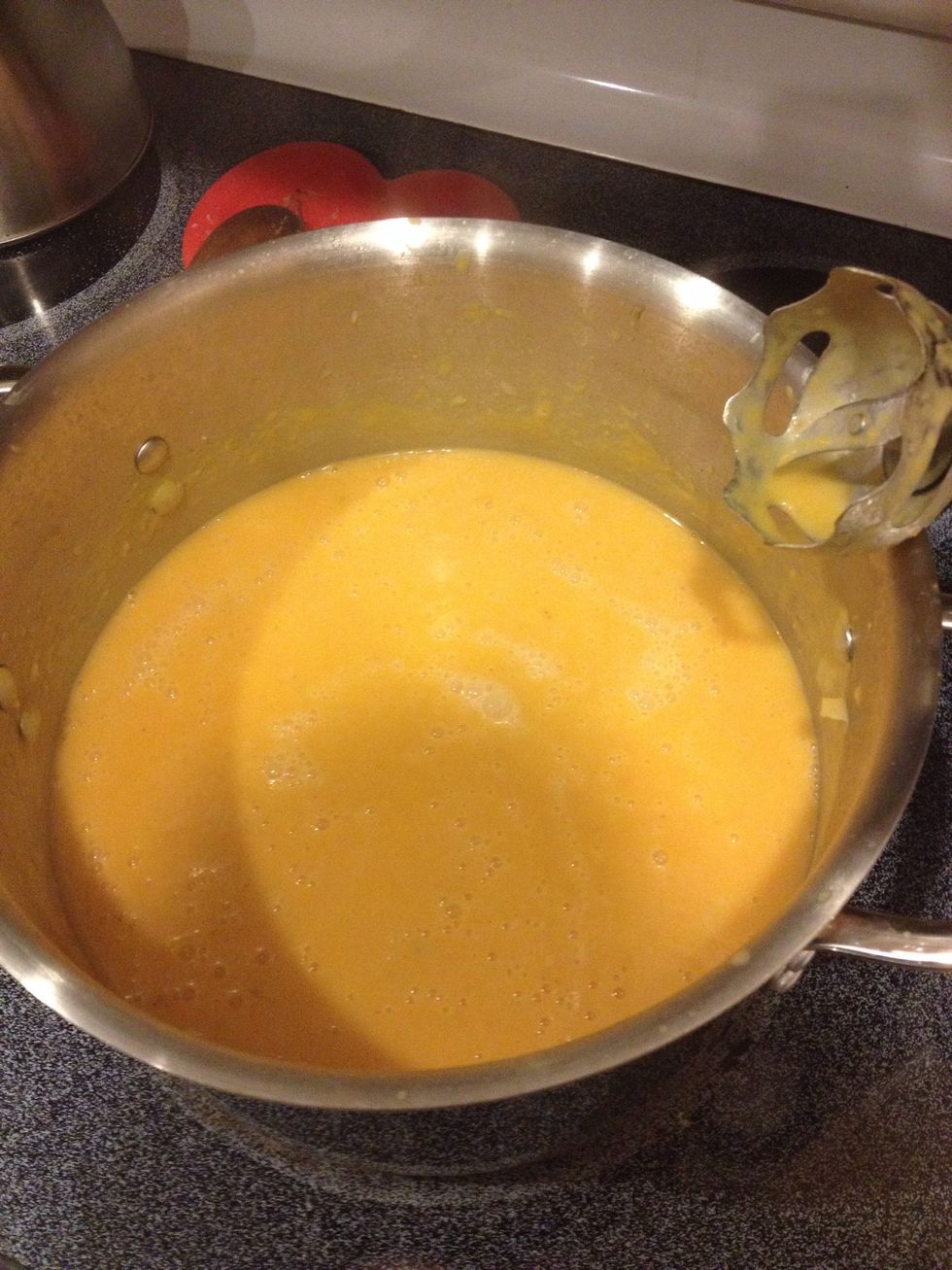 Reheat if cooled to blend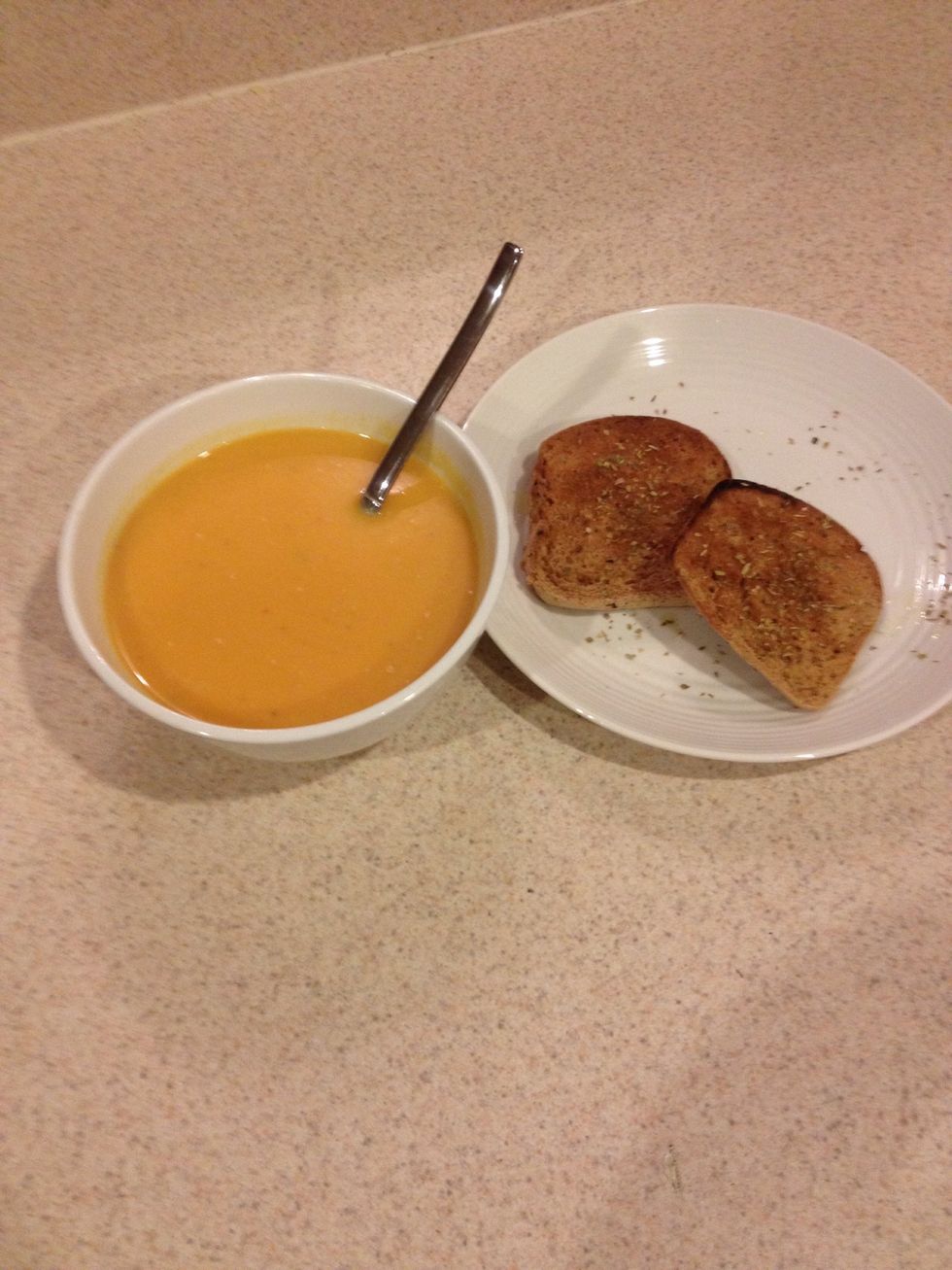 Serve and enjoy!
1.0lb Sweet potatoes
2.0 Onions
2.0 Cloves garlic
0.0tsp Chili flakes
1.0tsp Ginger
Salt and pepper to taste
4.0c Almond milk