I make vegan lasagna all year round, using whatever veggies are fresh from my garden.
30
Gather your ingredients. You can use home made or store bought marinara sauce. Preheat the oven to 350 degrees.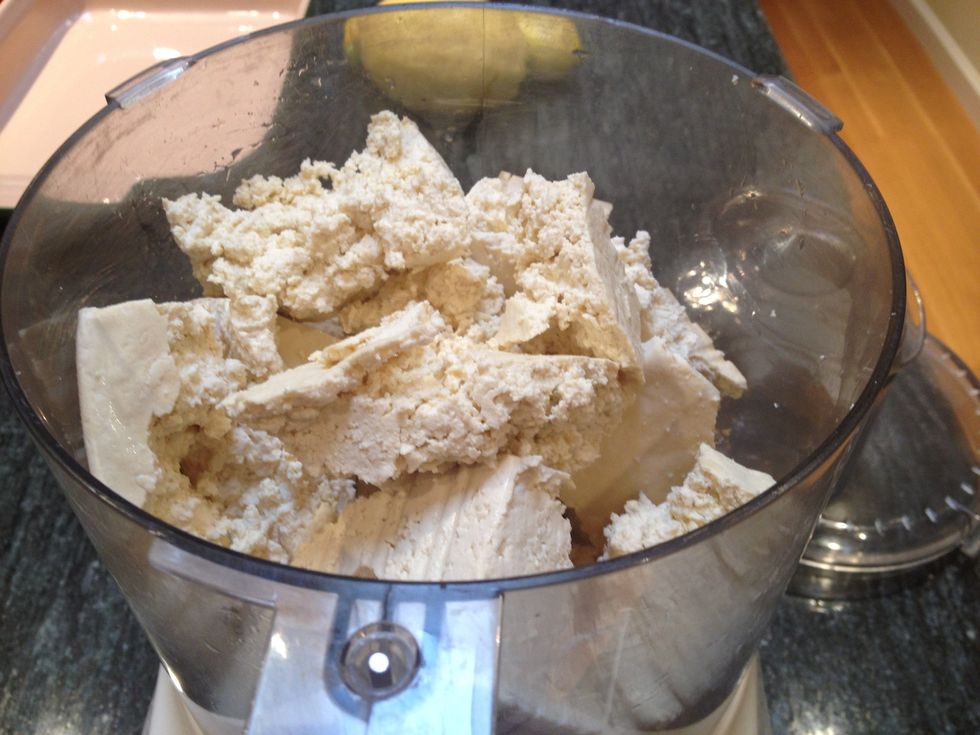 Start by making the tofu "ricotta" using a food processor. Place the tofu in the bowl, and break up any big pieces with a spoon or fork.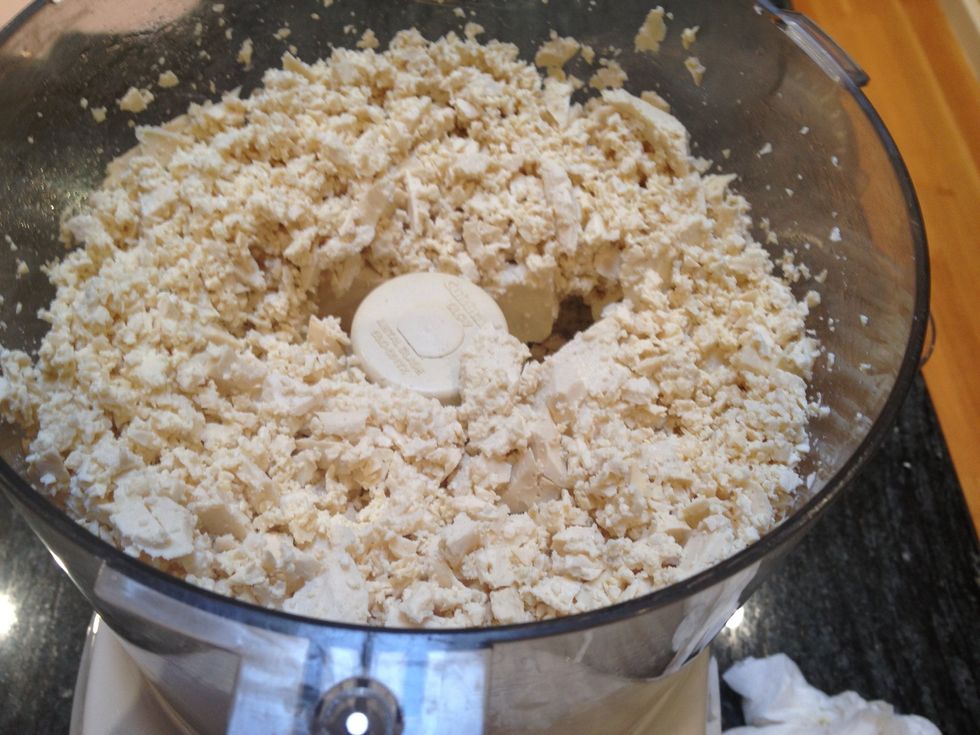 Process for about 30 seconds, until crumbly.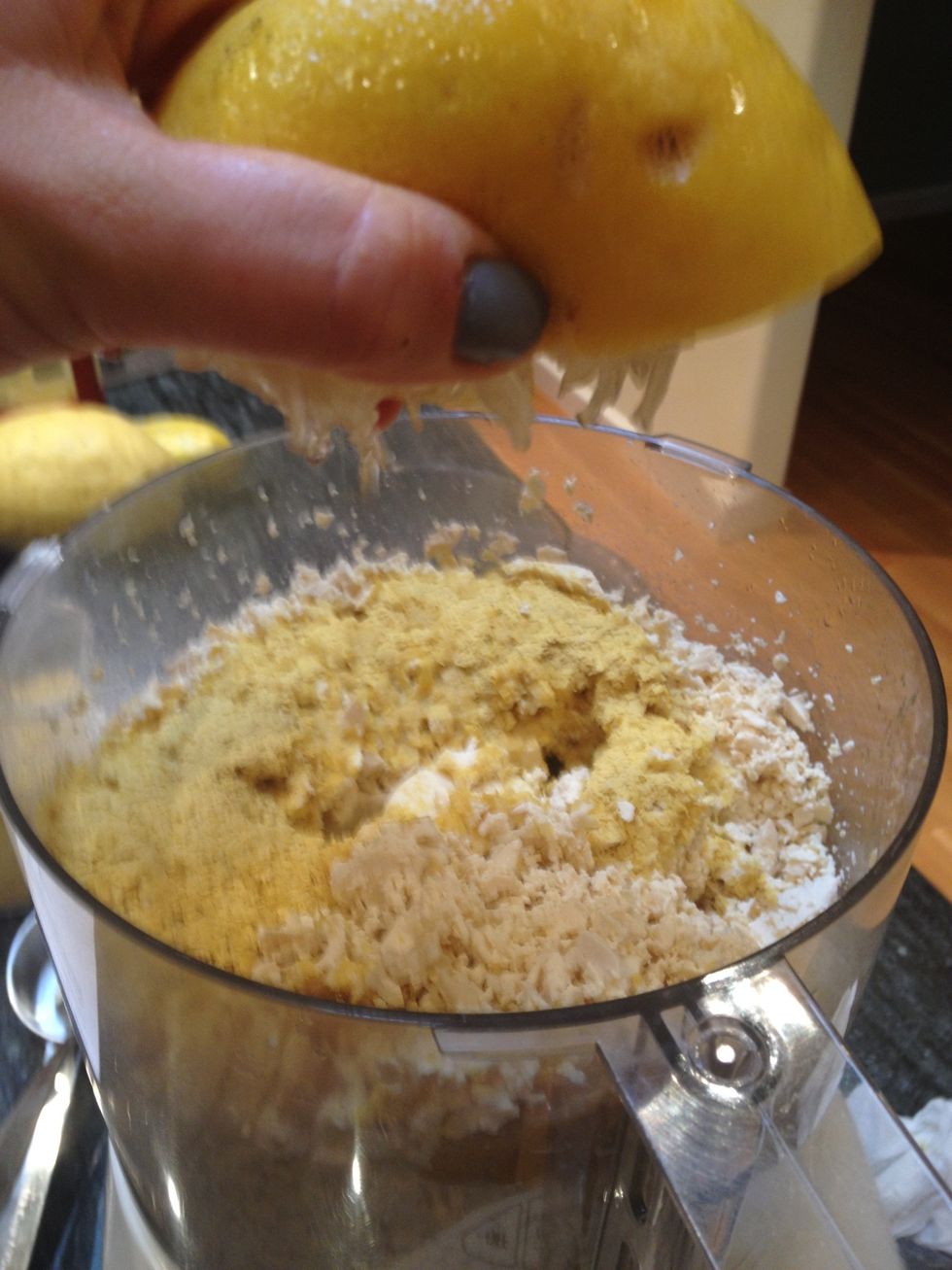 Add the nutritional yeast, lemon zest, lemon juice, 1 clove of garlic pressed garlic, red pepper flakes, salt and pepper. Process until smooth, about 30 seconds.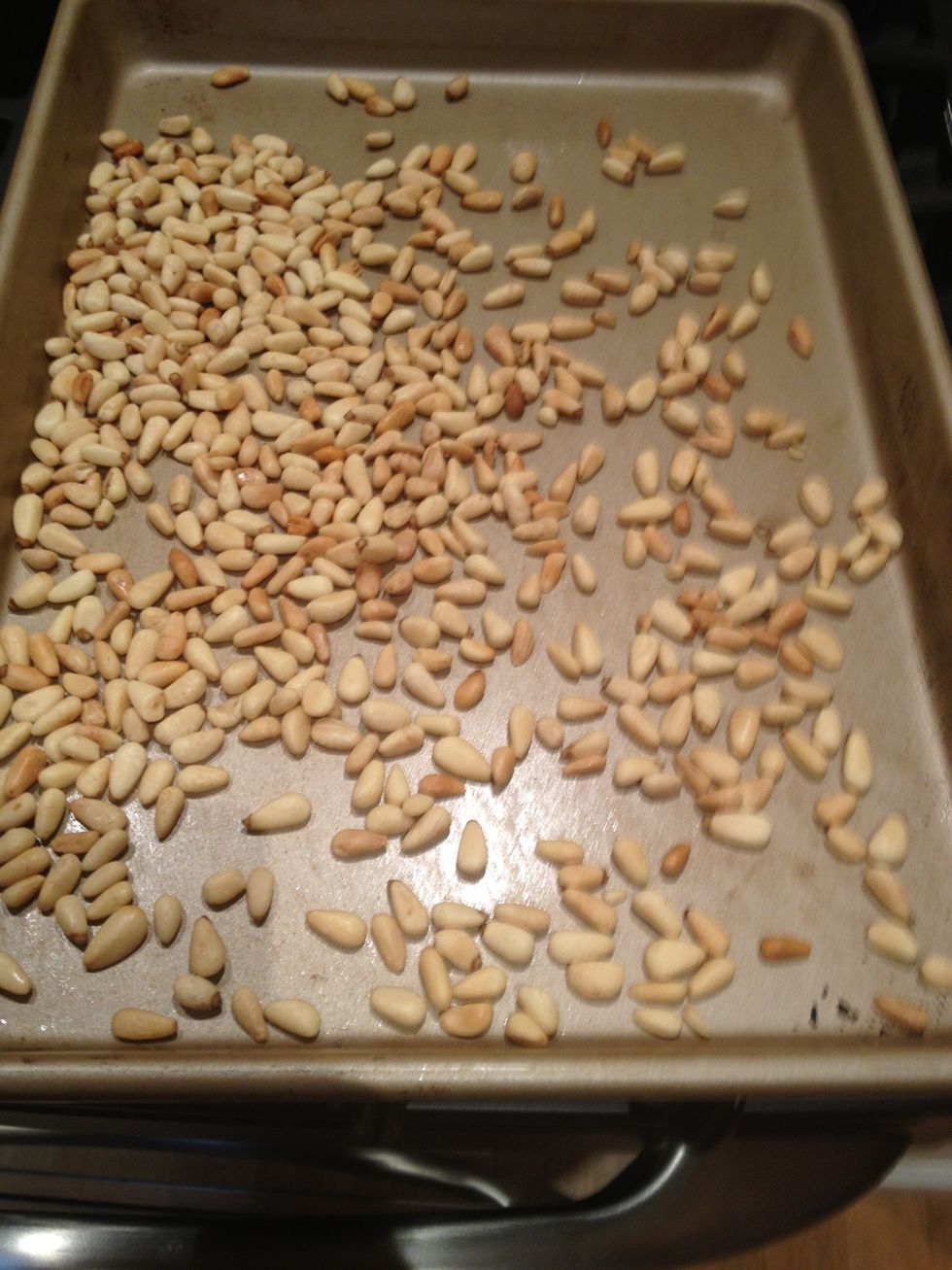 Toast the pine nuts.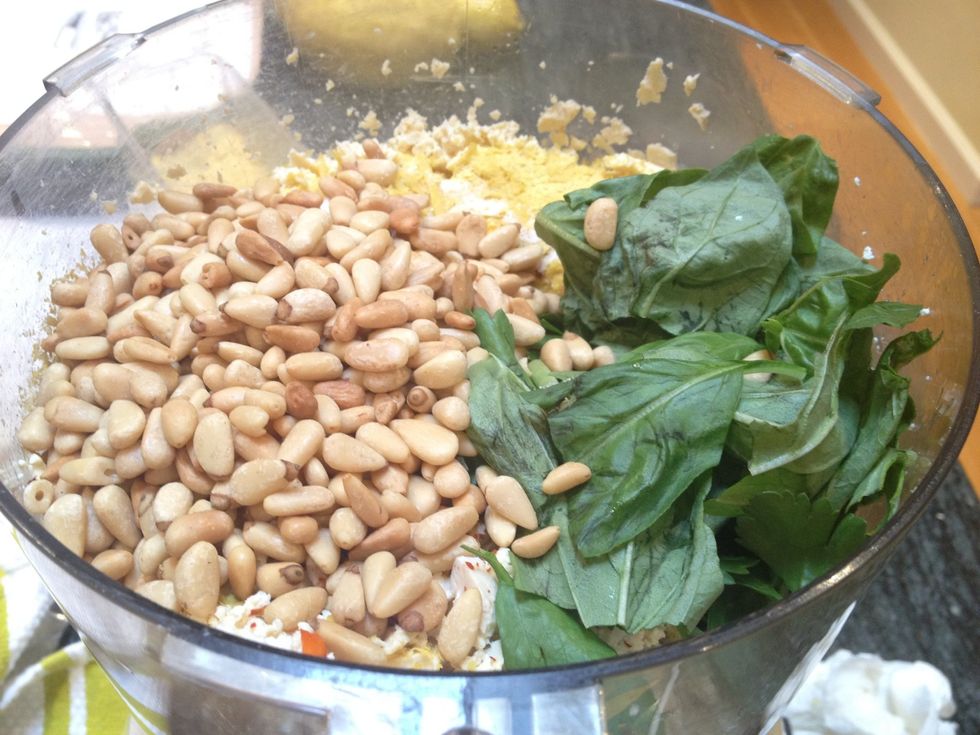 Add the pine nuts, the fresh basil and parsley and a couple tablespoons of olive oil.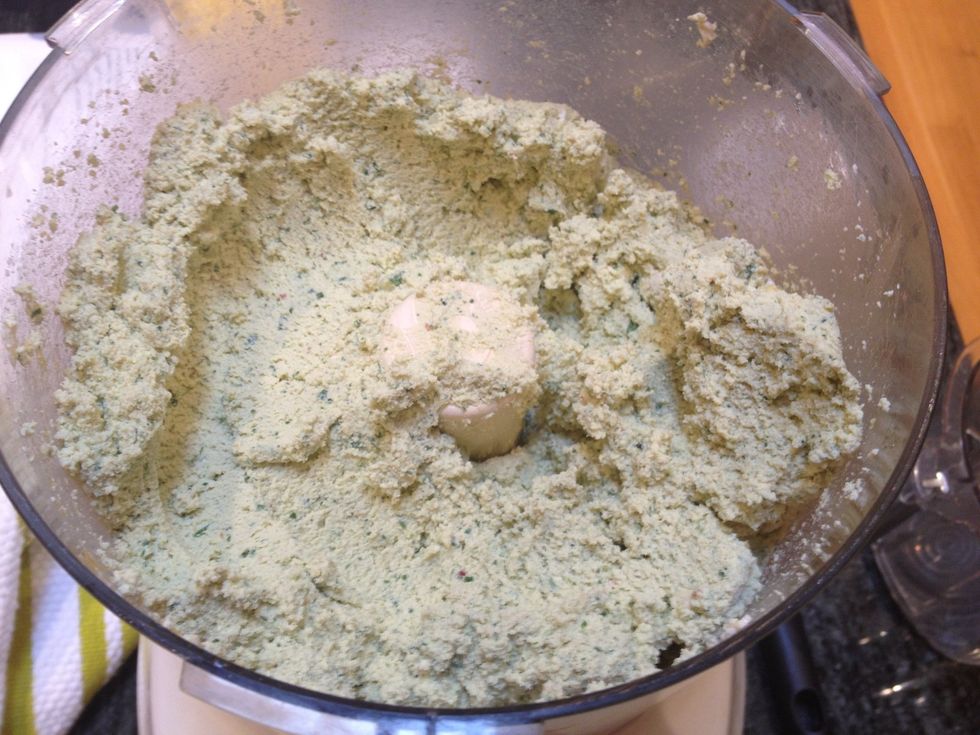 Process until smooth. It ahold be similar to real ricotta in texture. Adjust the salt, pepper, etc as needed.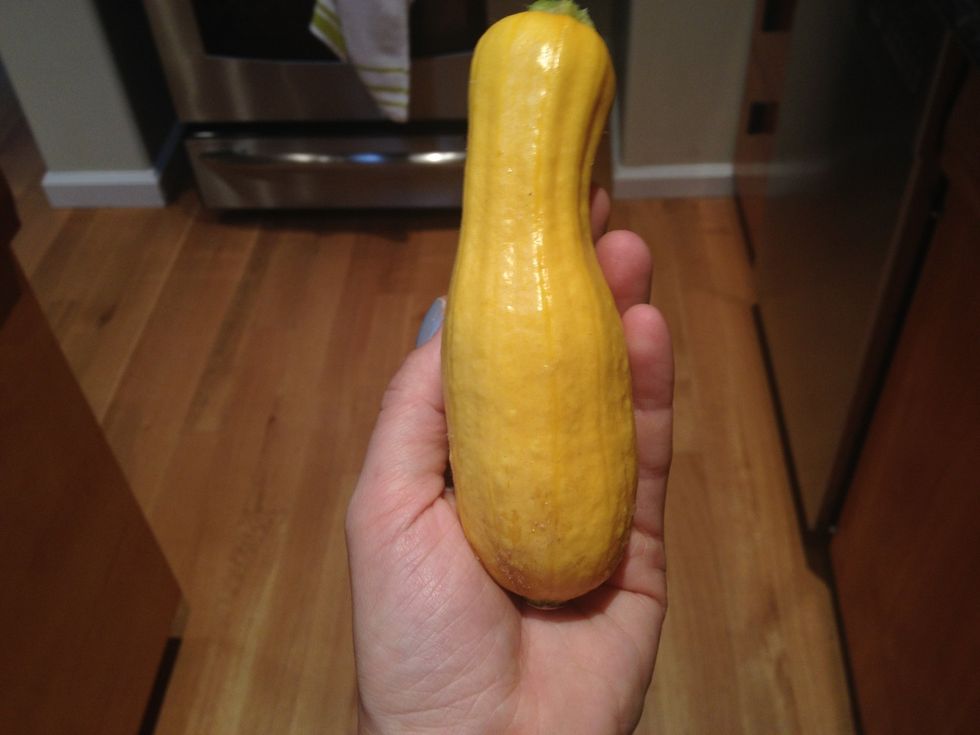 Grab your summer squash. Today I am using this crook neck squash and zucchini from my garden. Wash and slice the squash.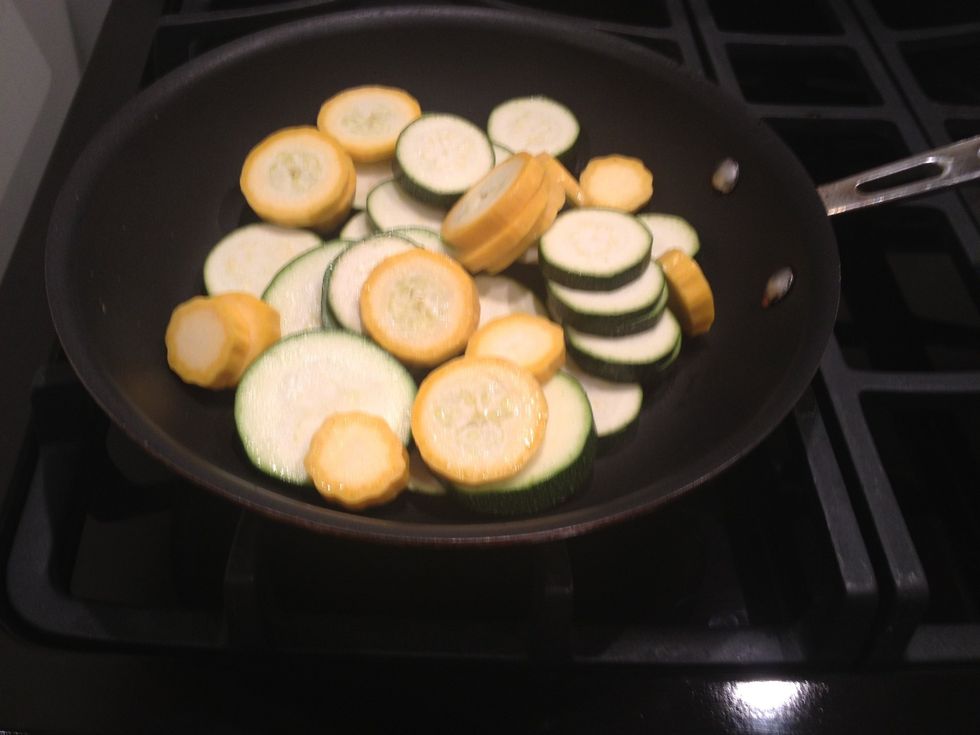 In a large sauté pan, heat a couple tablespoons of olive oil. Add the zucchini and cook over medium heat until just tender.
To assemble the lasagna, spoon enough marina sauce over the bottom of a 9x13 baking pan.
Arrange a row of 4 noodles on top of the marinara.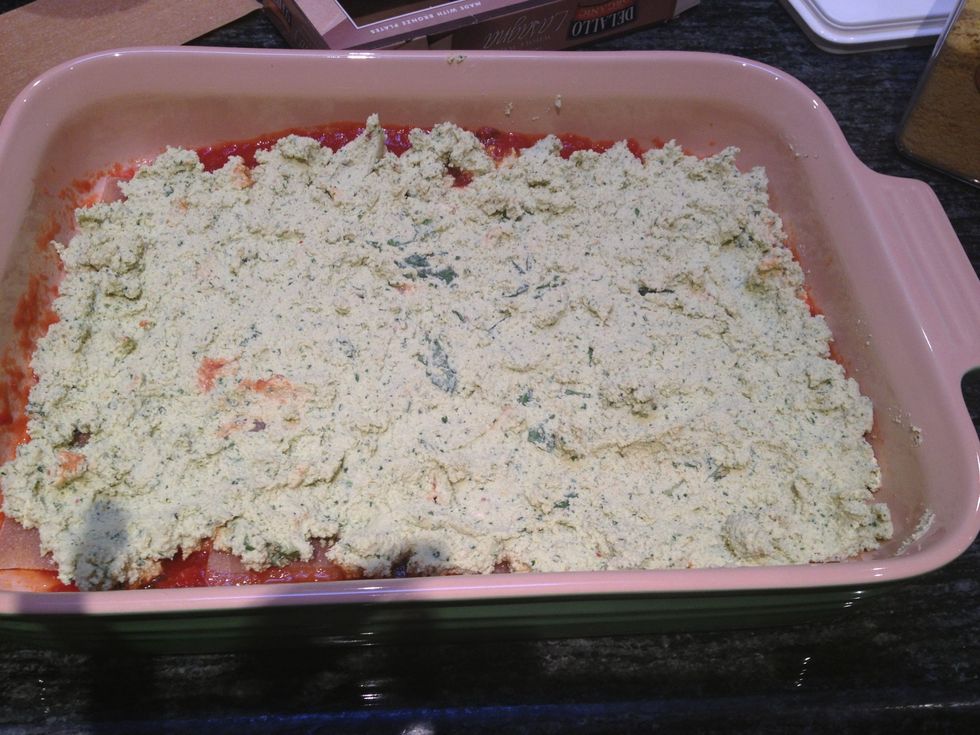 Top the noodles with a layer of tofu ricotta.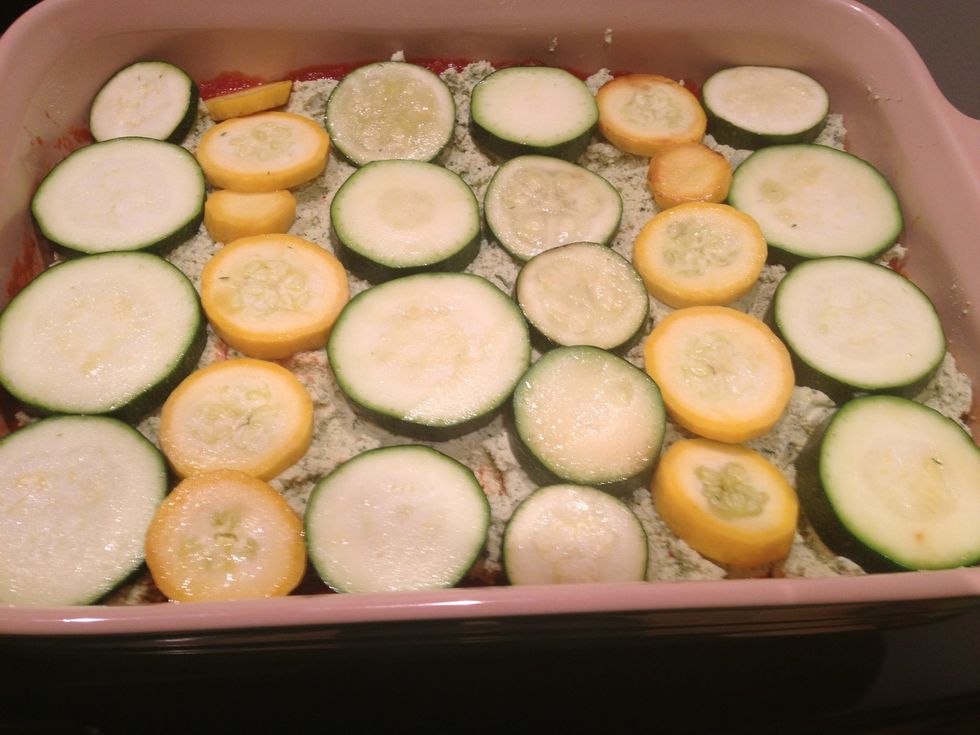 Arrange the squash and zucchini in a single layer.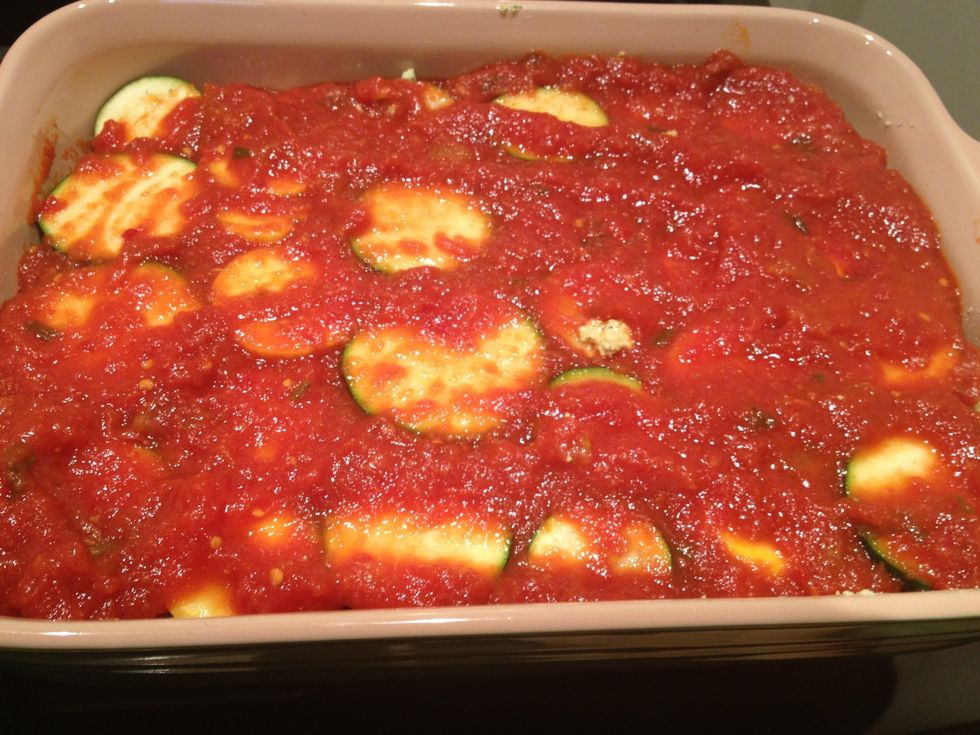 Spoon another layer of marinara on top.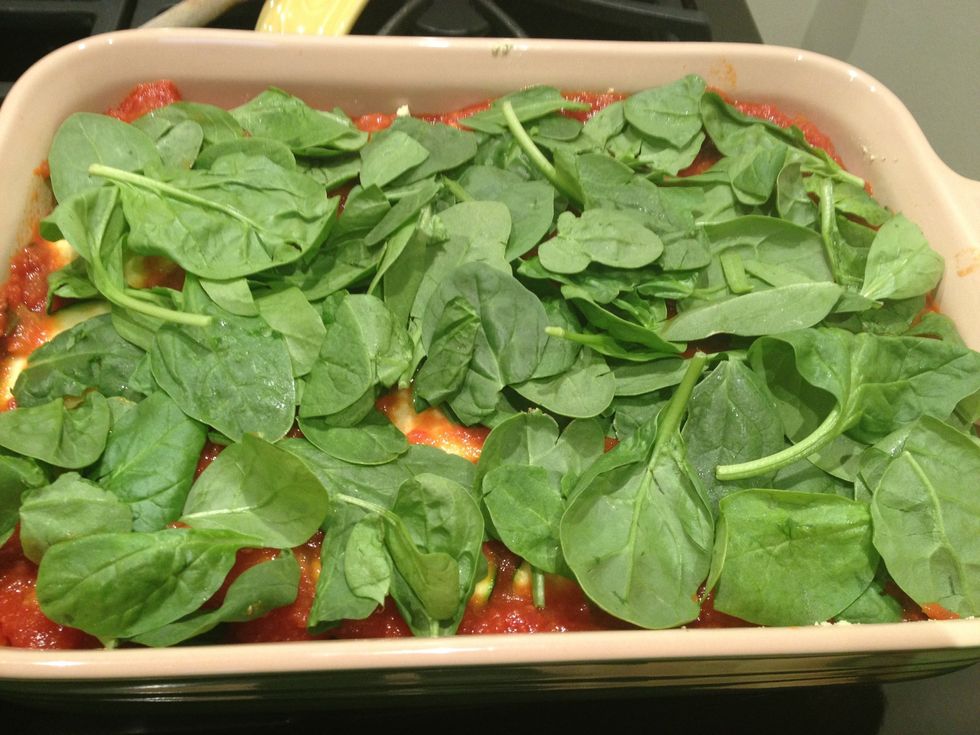 Then layer on some fresh spinach.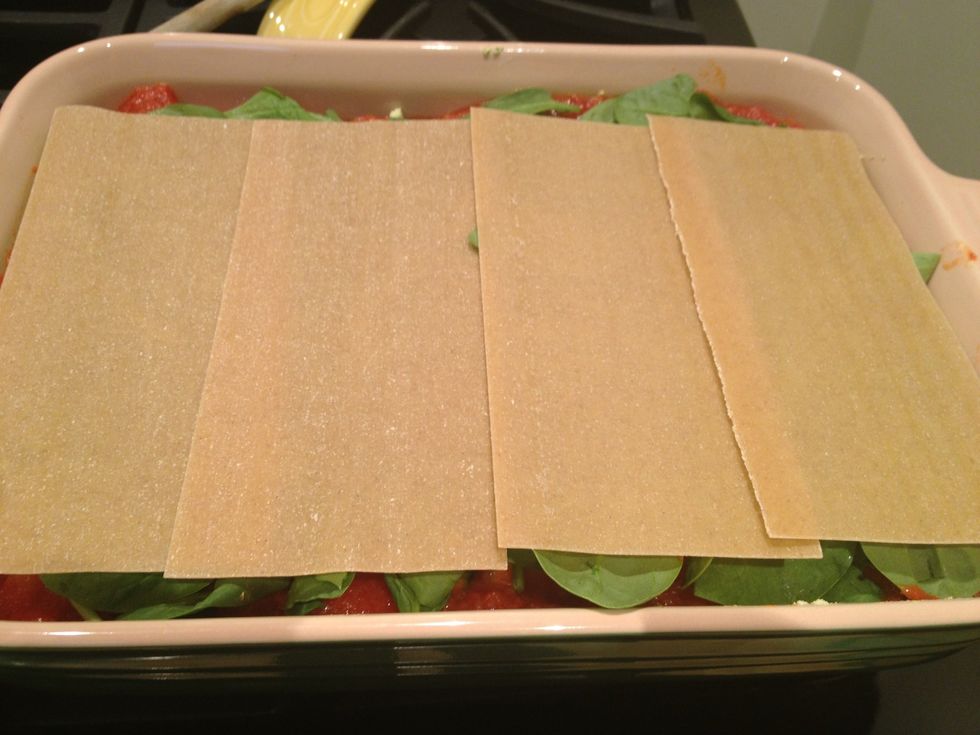 Top the spinach with 4 noodles.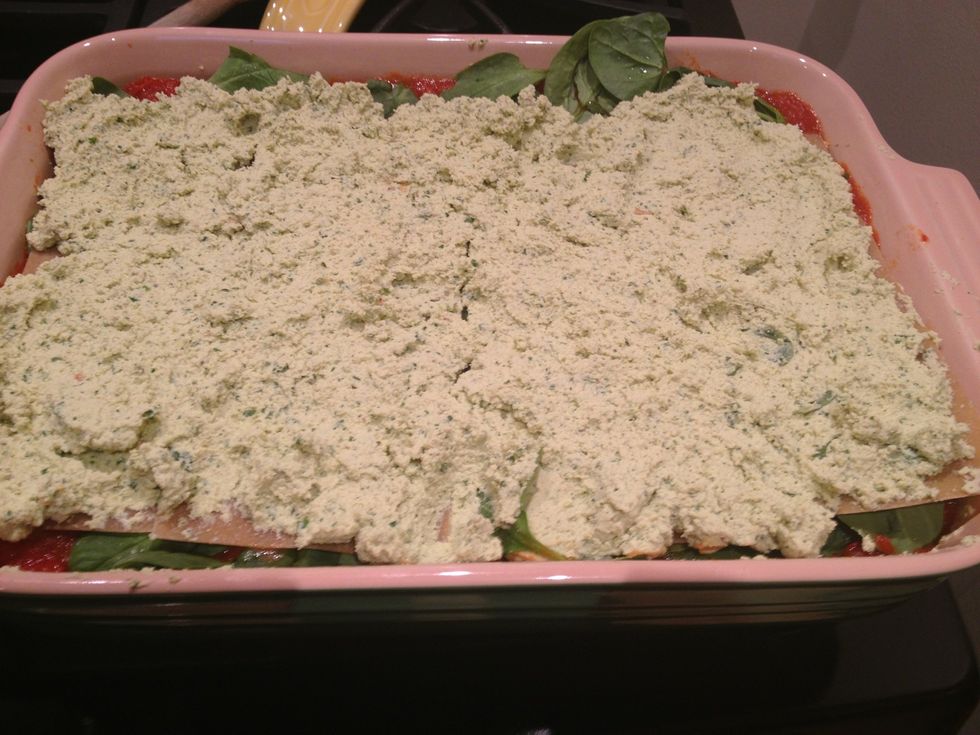 Spread another layer of tofu ricotta on top of the noodles.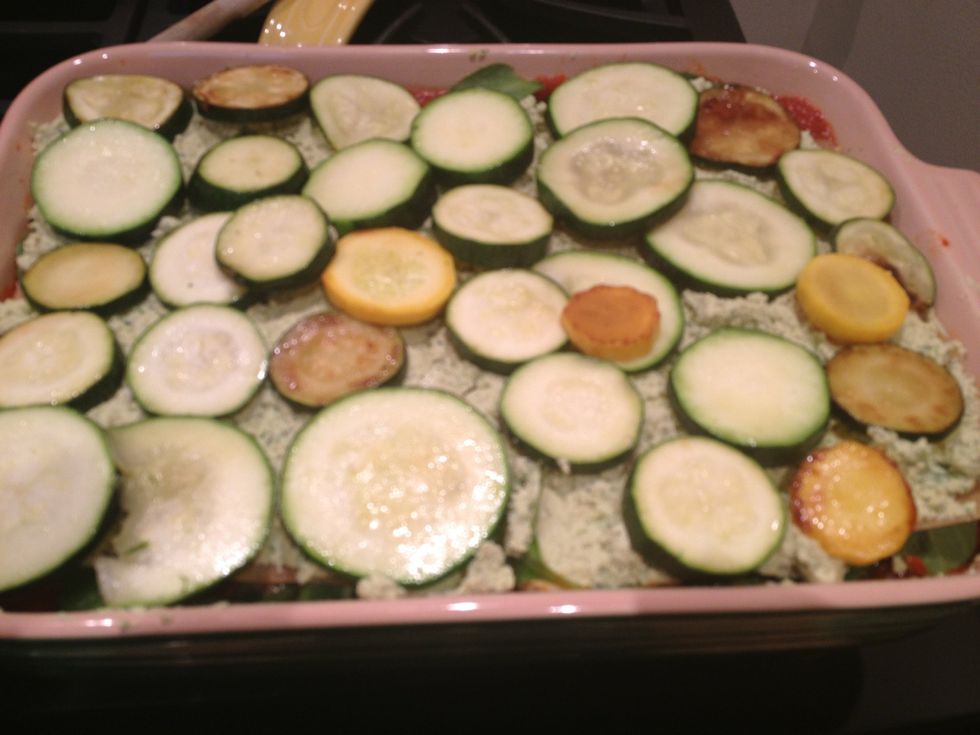 Arrange another layer of squash and zuchinni.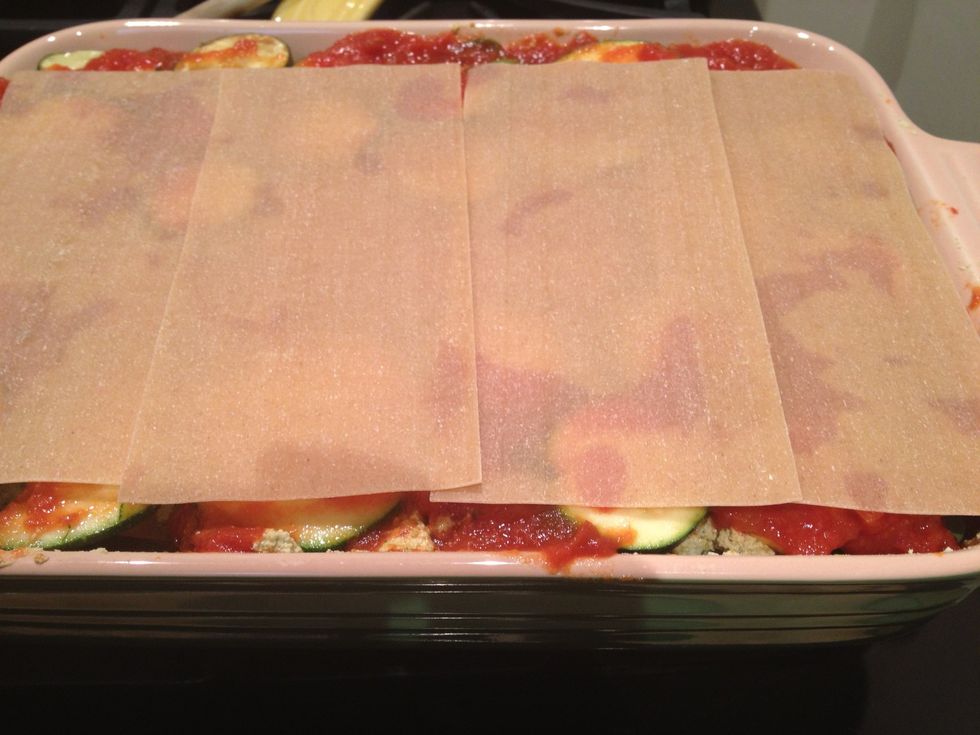 Add another layer of marinara, followed by 4 noodles.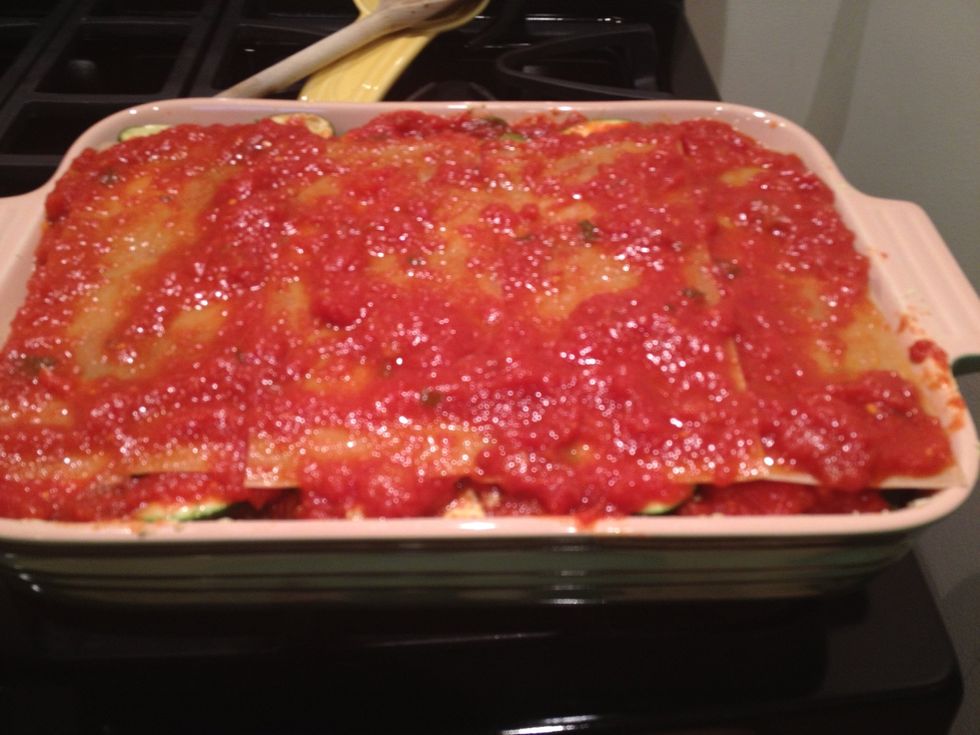 Finally, spoon the remaining marinara sauce on top. Cover the dish with foil and place in the oven. Cook for about 45 minutes, or until bubbly. Remove the foil, and cook for another 10 minutes or so.
Remove from the oven, and let the lasagna sit for about 10 minutes to set. Serve warm. This lasagna holds up very well for a number of days, making the leftovers a great lunch option.
Whole wheat lasagna noodles
Marinara sauce
3.0 Zuchinnis
3.0 Summer squash, such as crook neck
1.0lb Firm tofu, rinsed
1/3c Pine nuts, toasted
1/3c Nutritional yeast
1/2tsp Red pepper flakes
1.0 Lemon (juice and 2 teaspoons zest)
1.0 Garlic clove
2.0c Spinach
Olive oil
Salt
Pepper
1/2c Basil
1/3c Parsley
San Francisco, California