I always find if funny to call these meatballs, but just balls sounds weird, so call them as you want but they do resemble meatballs although they are completely vegan.
All the ingredients need to be prepared before mixing them. The time to prepare this recipe varies according to how much you can multitask in doing this. Let's start with the quinoa and burglar wheat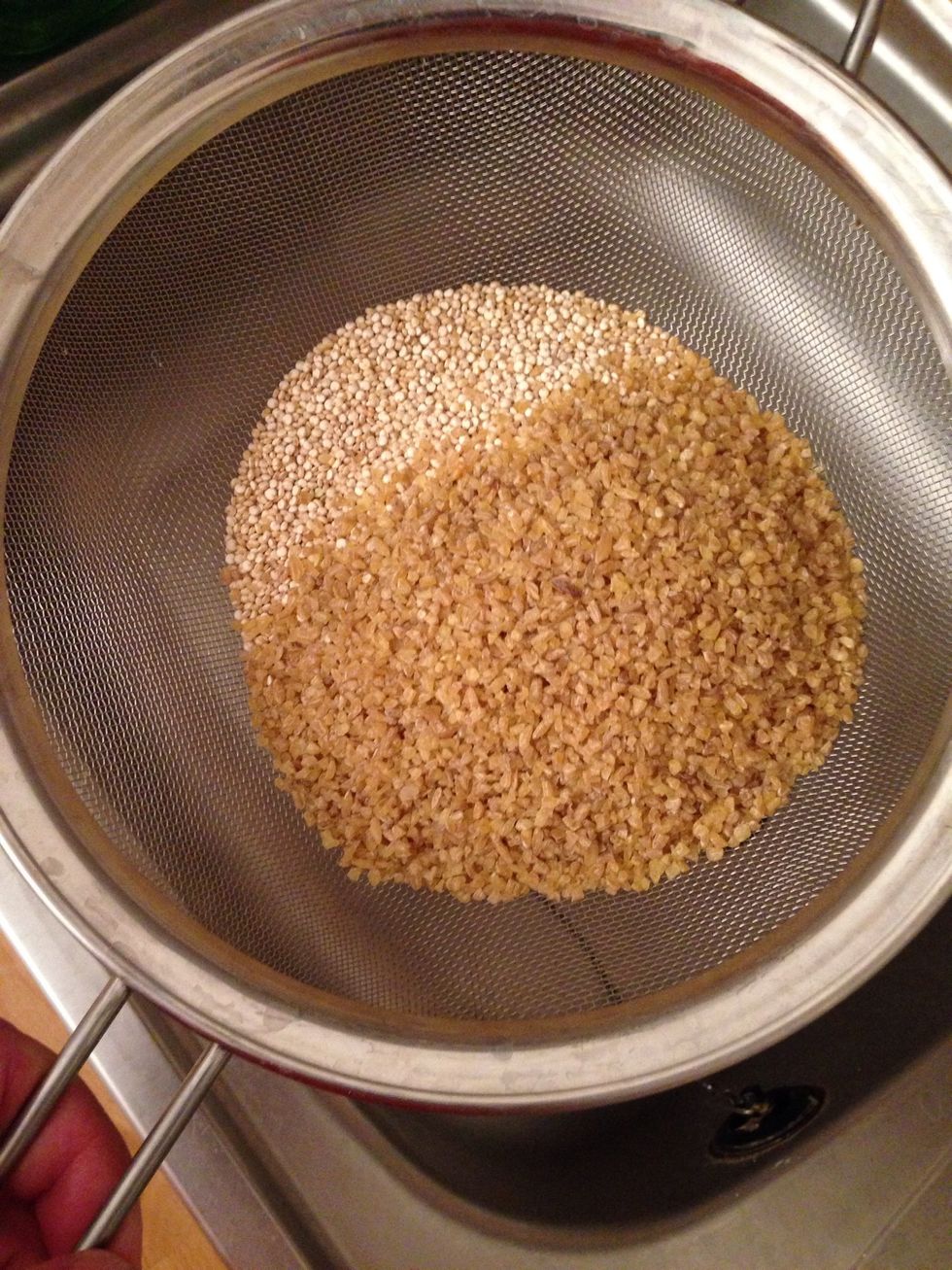 Although I am using organic quinoa, it's always good to rinse it, as you can see I already added the burglar wheat.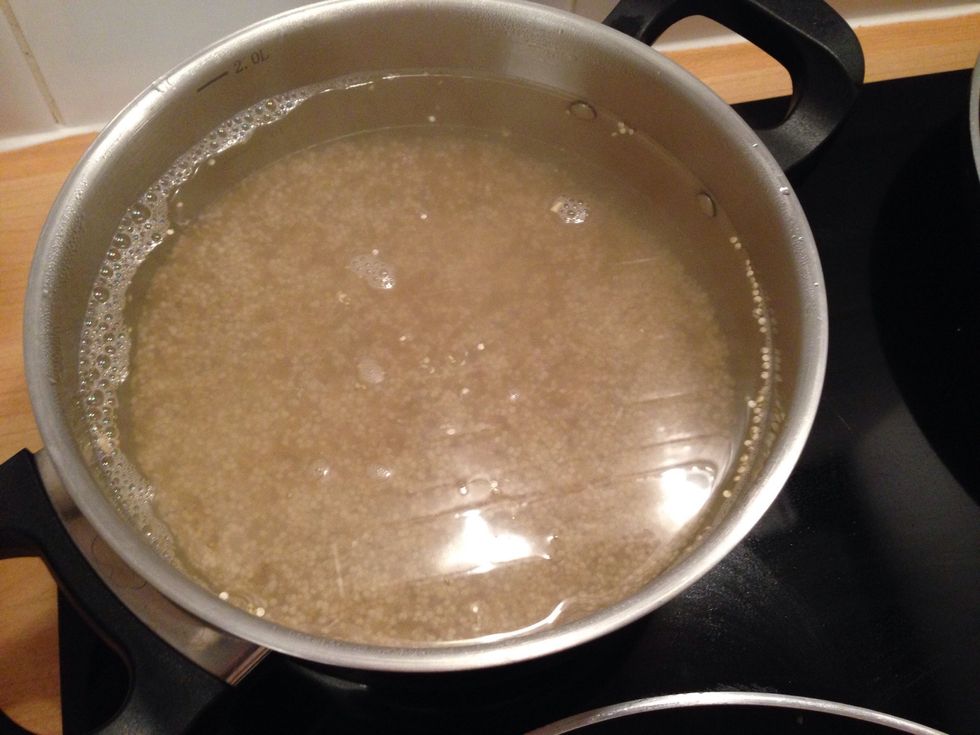 Put a pot over the heat with salted boiling water and then add the quinoa and burglar wheat.
Bring to boil again and lower the heat to boil slowly. Should take 15-20min to cook.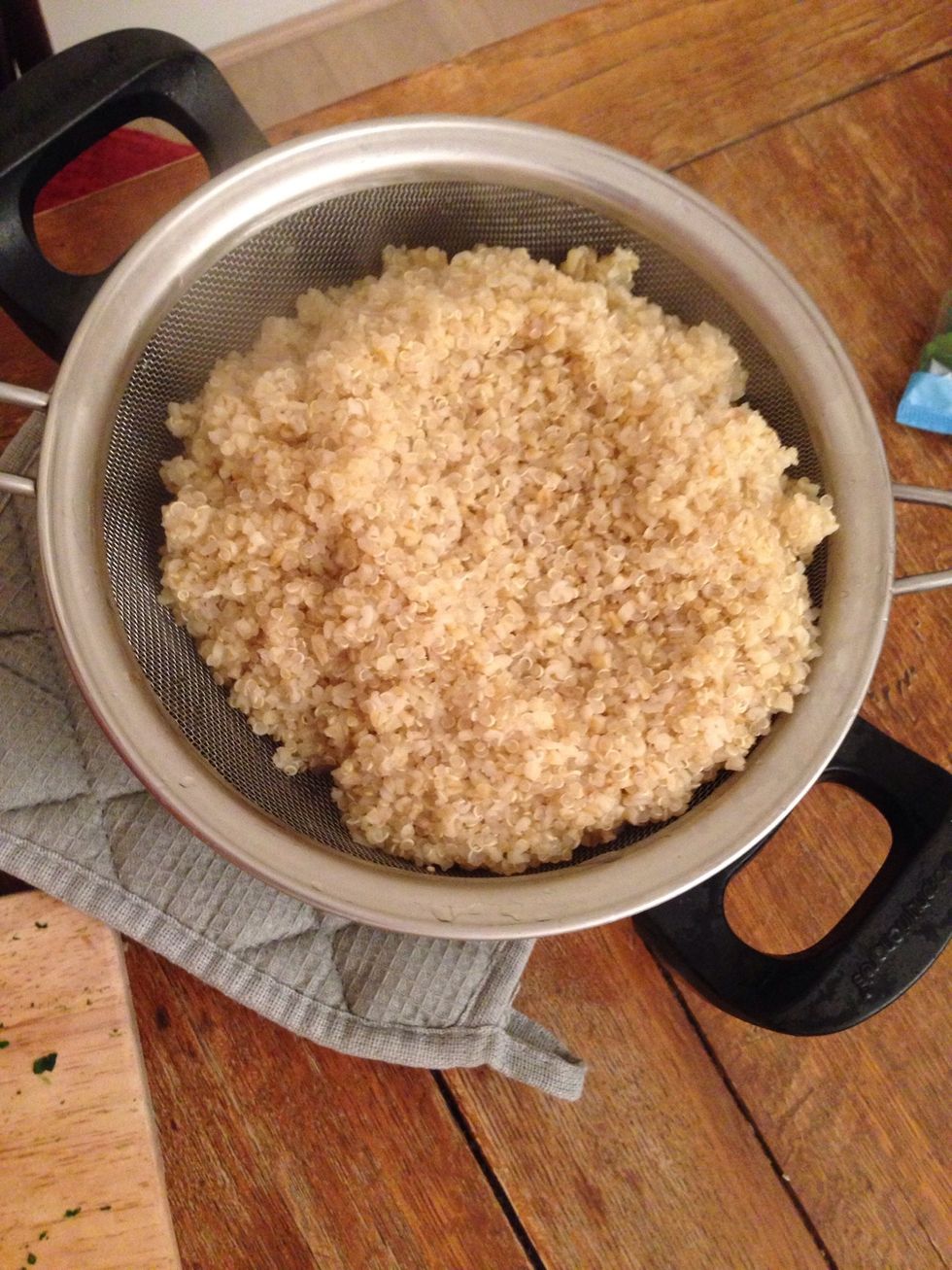 When cooked drain and rinse with cold water to stop the cooking process.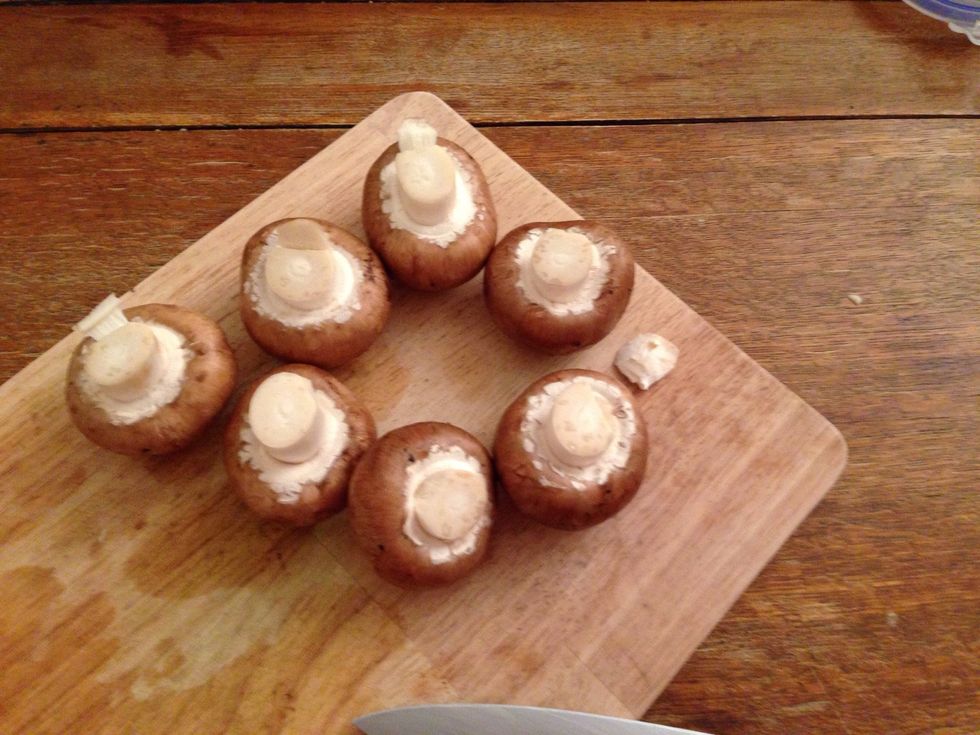 Clean the mushrooms
Mince them as fine as possible, I used a food processor to save time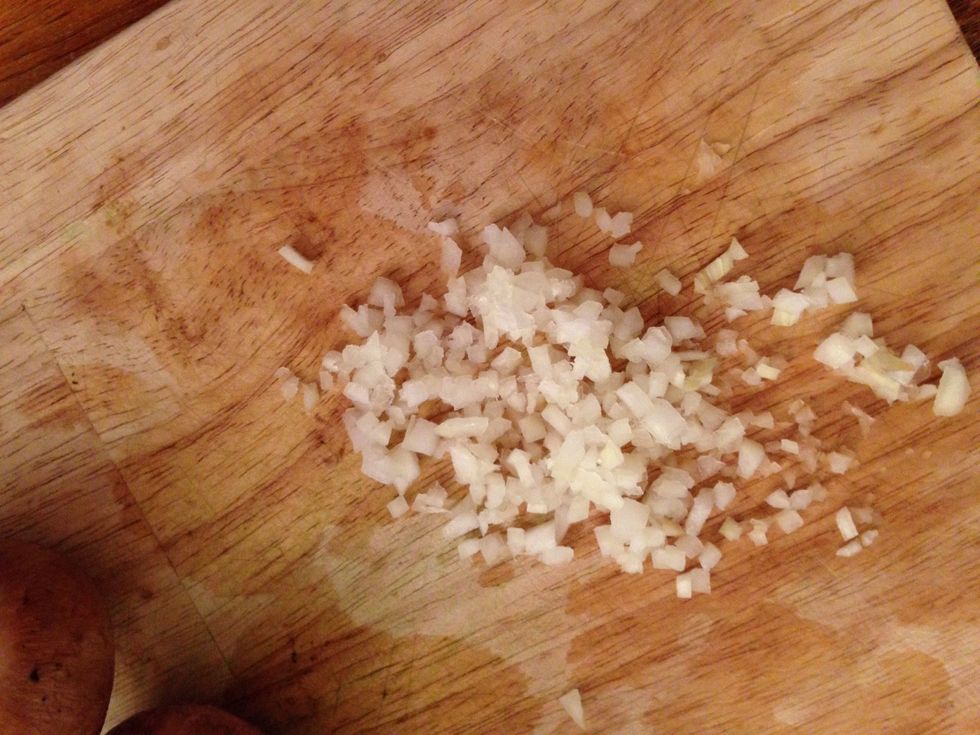 Chop the onion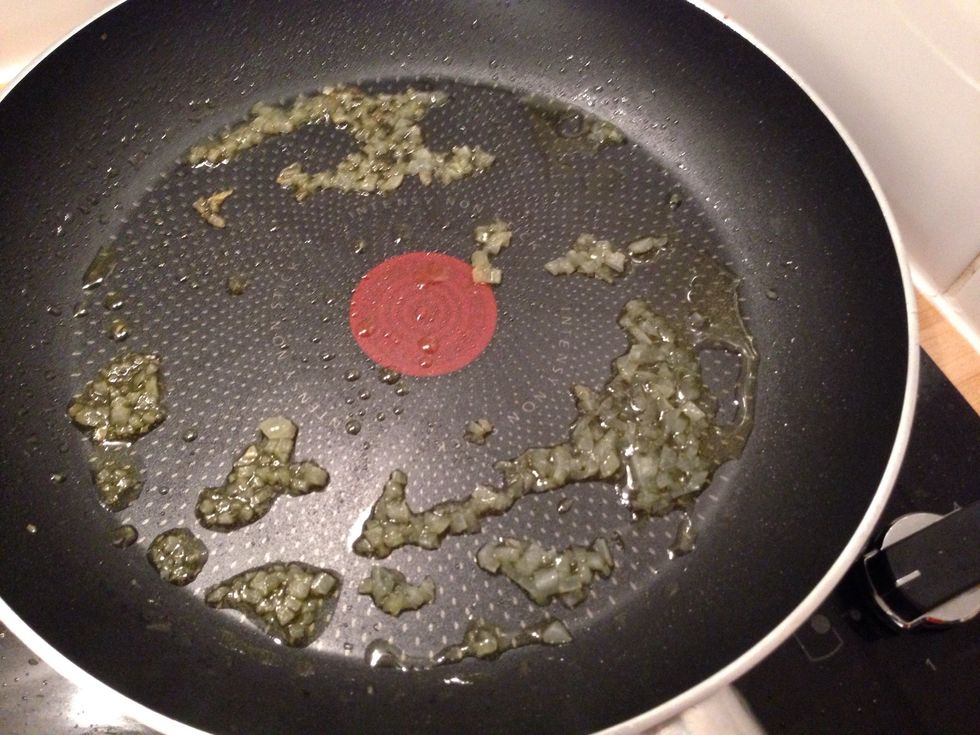 Put the onion in a pan on high heat with some olive oil and a splash of water, cook until the onion goldens.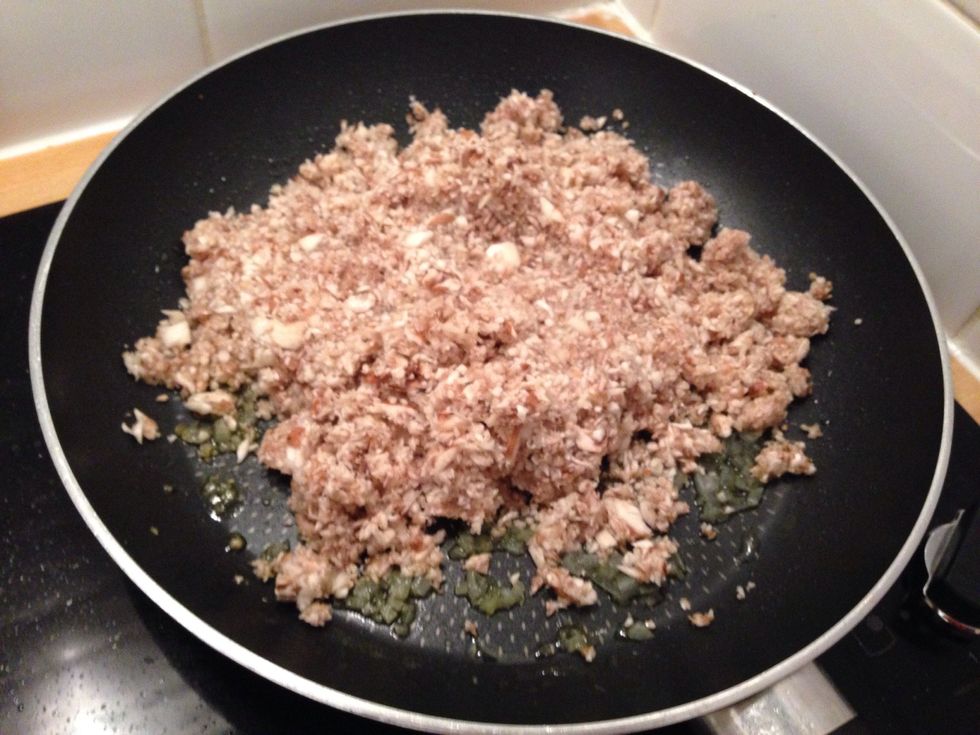 Add the mushrooms and a cup of water
Cook until the mushrooms dry out.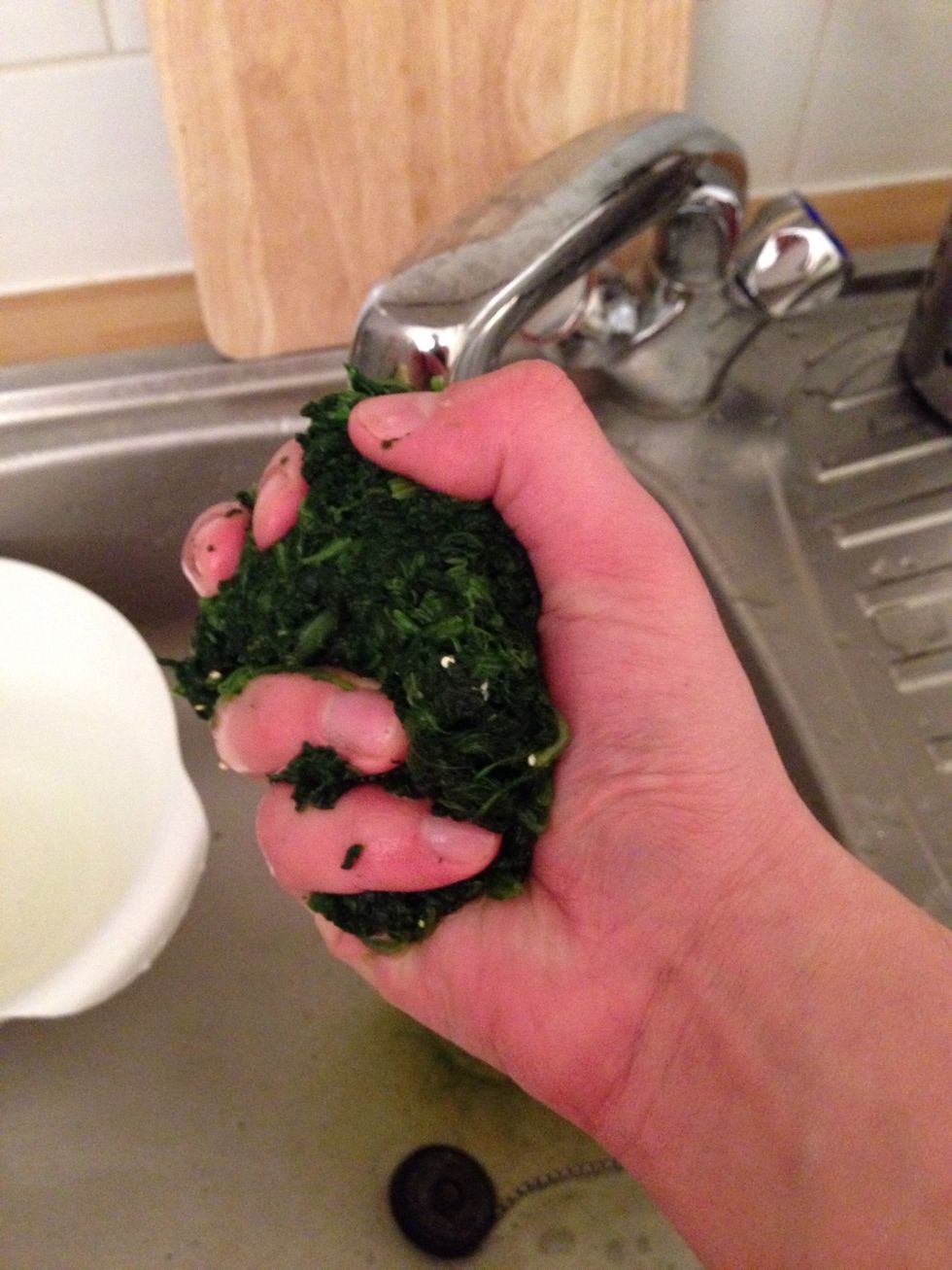 If you can, use fresh spinach, I had frozen, work fine as well, the important thing is to squeeze as much water as possible out of them.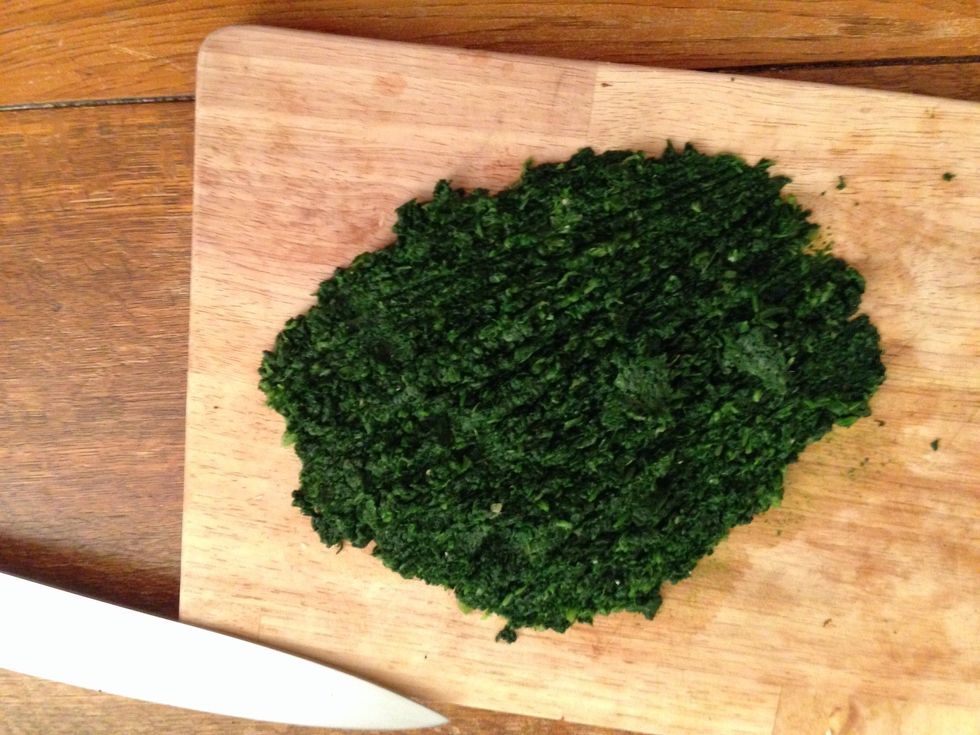 Chop them as fine as you can, again you can save time with the food processor if the blades can cut the spinach efficiently.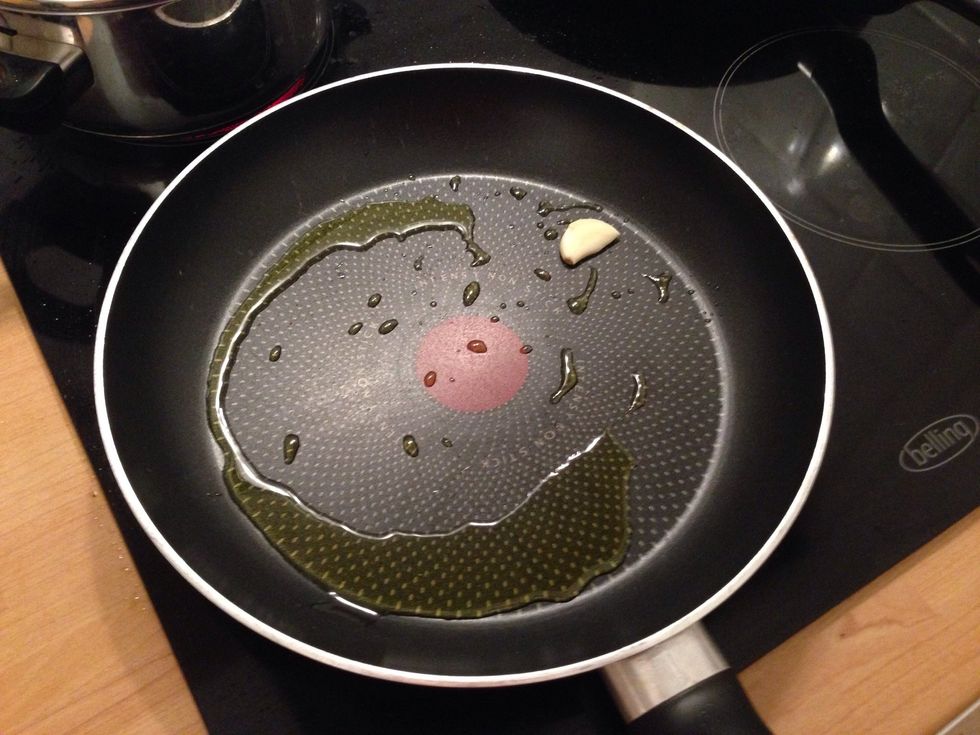 Heat a pan with some oil and roast a garlic clove.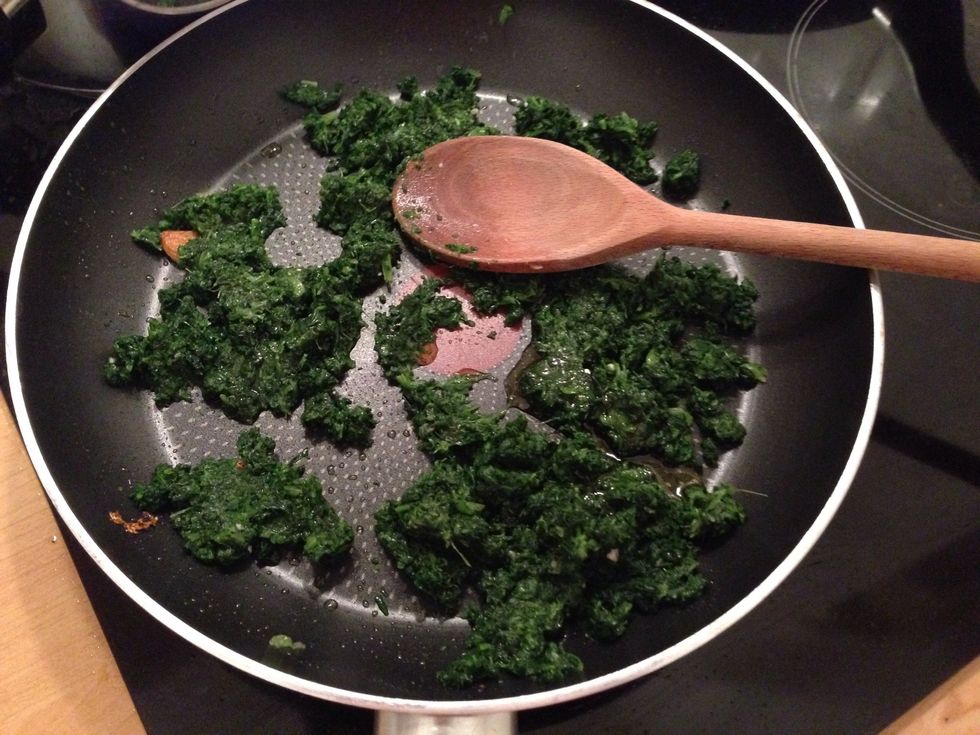 Add the spinach and sauté them without burning anything. Throw the garlic clove at the end.
Breadcrumbs: You can skip this step and use breadcrumbs from the grocery store.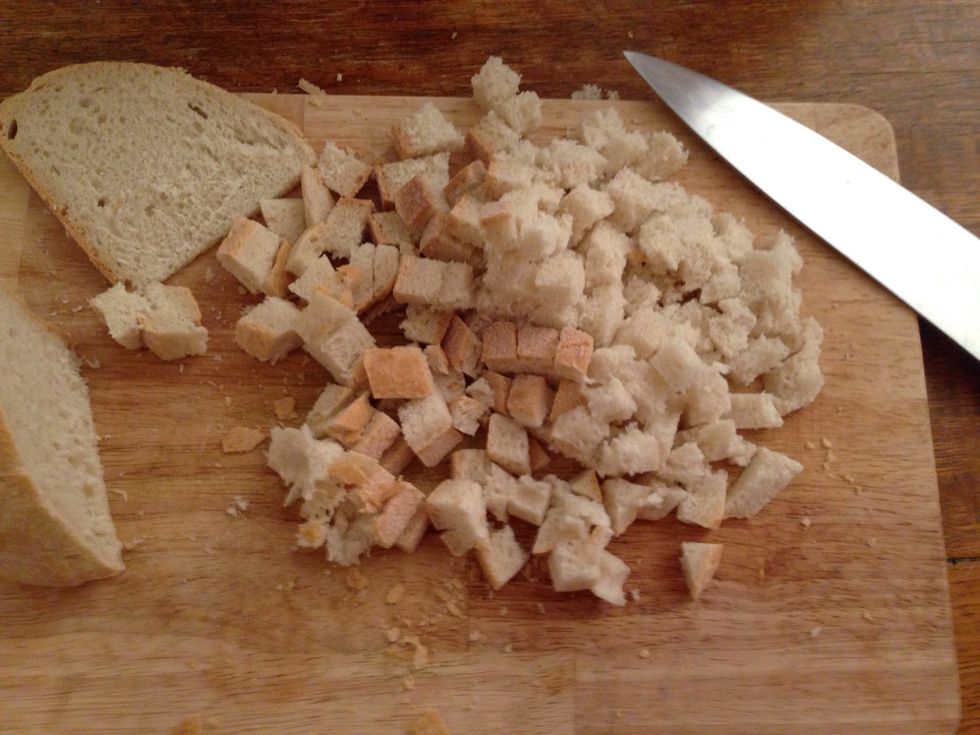 Cut the bread into little cubes
Use the food processor to make bread crumbs.
Add the spinach (once cold) to a bowl in which you will mix everything..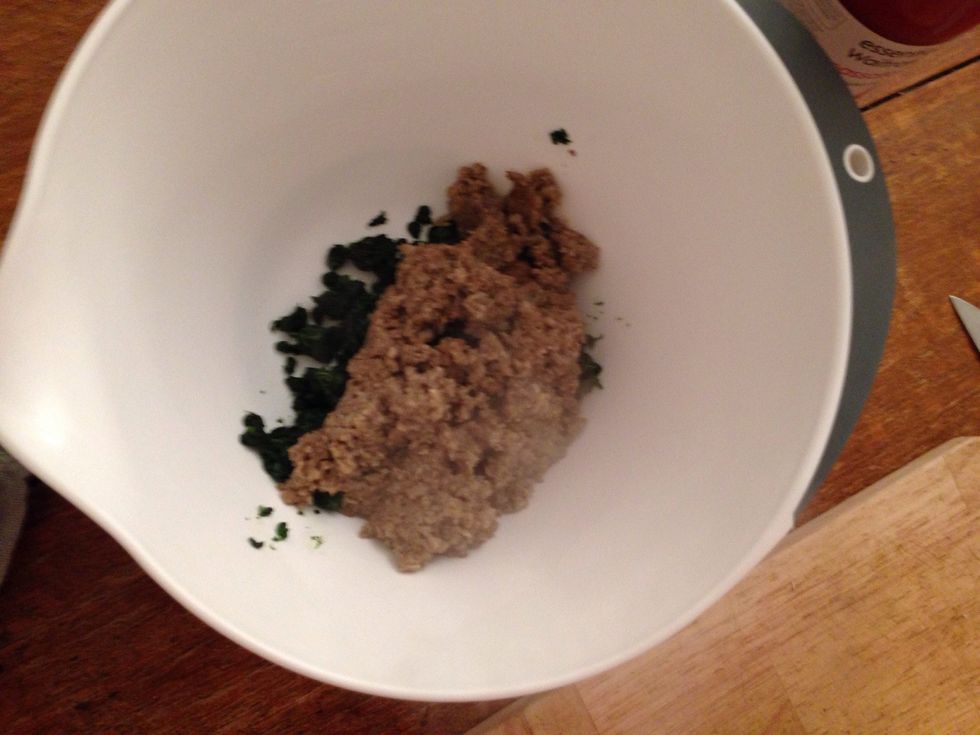 ..add the mushrooms (again when cold)..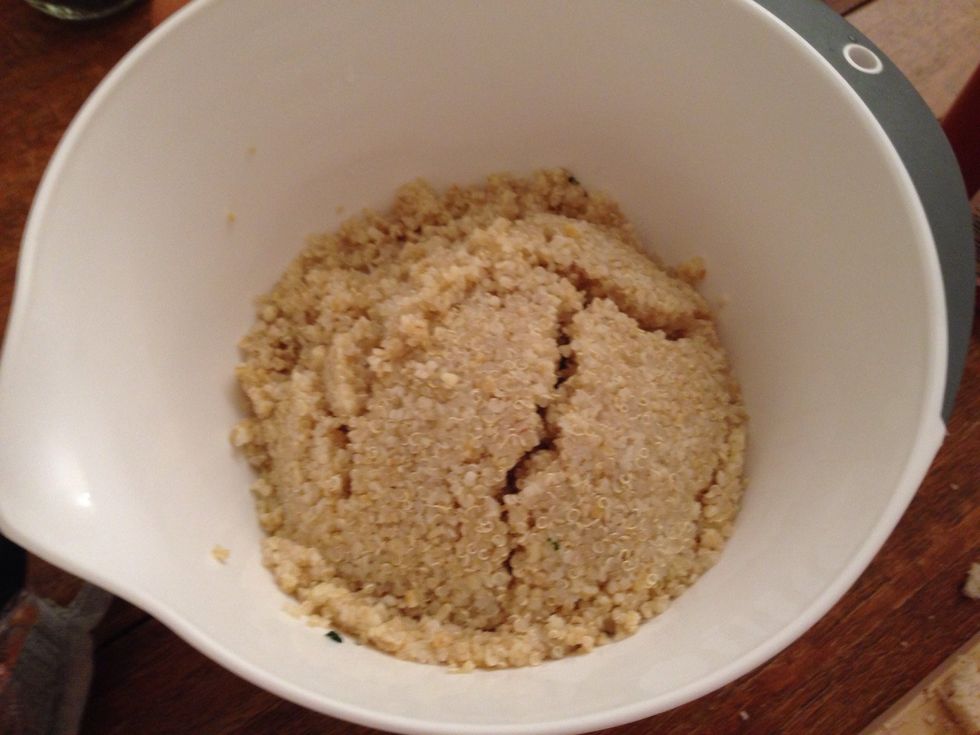 ..add the quinoa and burglar wheat..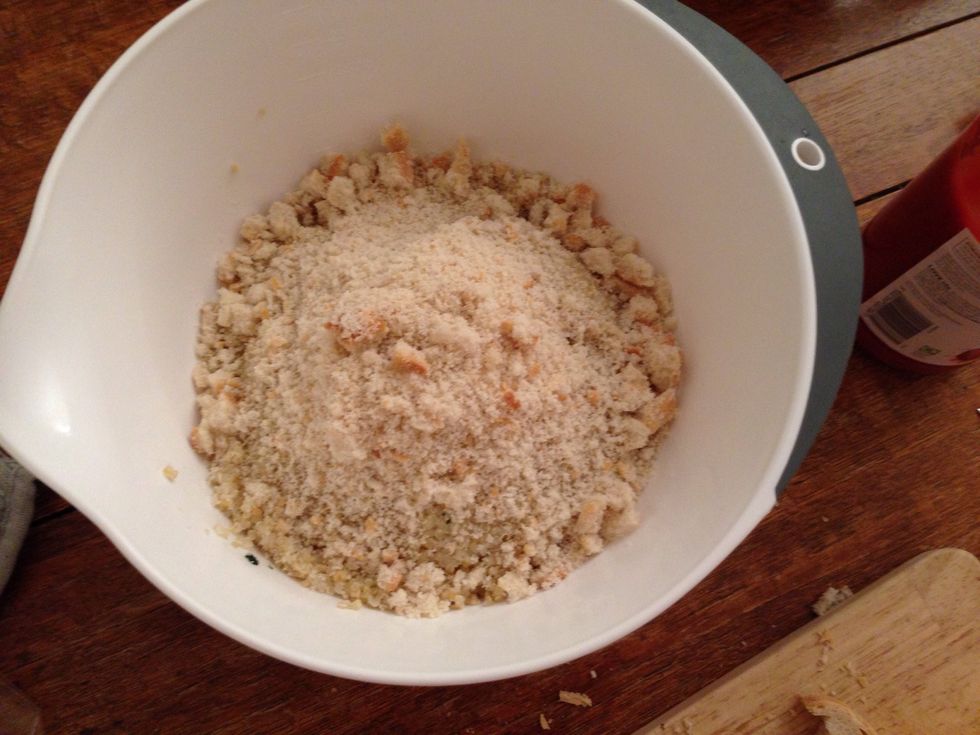 ..add the breadcrumbs..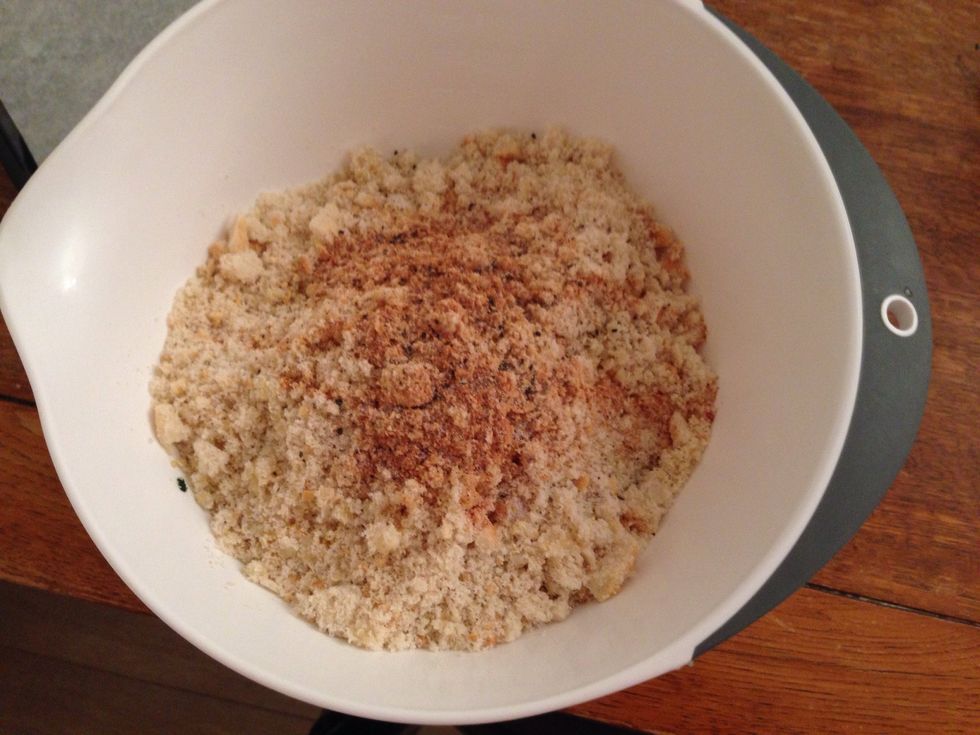 ..add nutmeg, pepper and salt.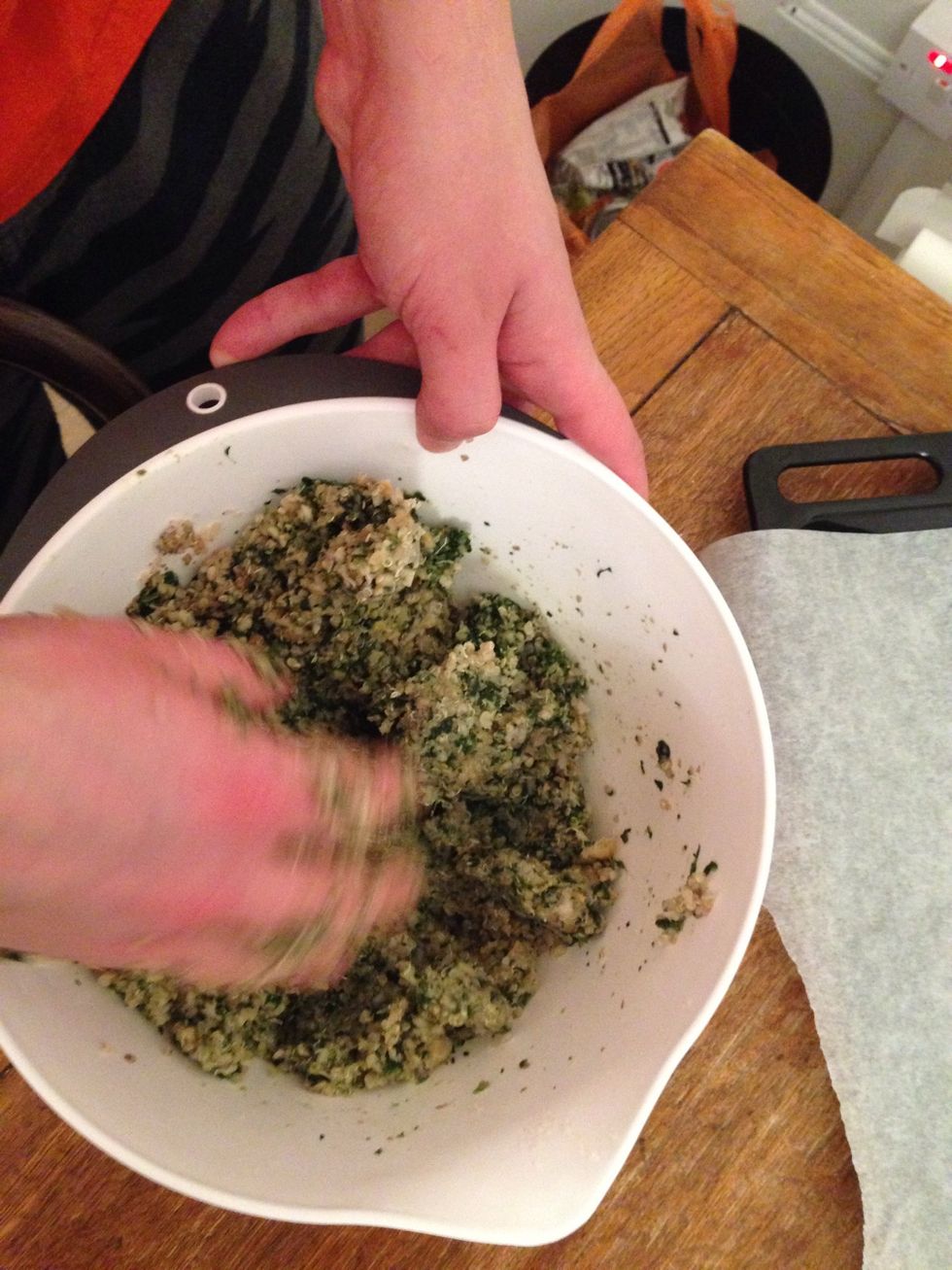 Mix, you can use a spoon, I prefer to use my hand for that. At this step you should adjust it by adding more breadcrumbs if it's too sticky and soft, or more water if dry and crumby.
Balling: get a small quantity, press it lightly, and shape it.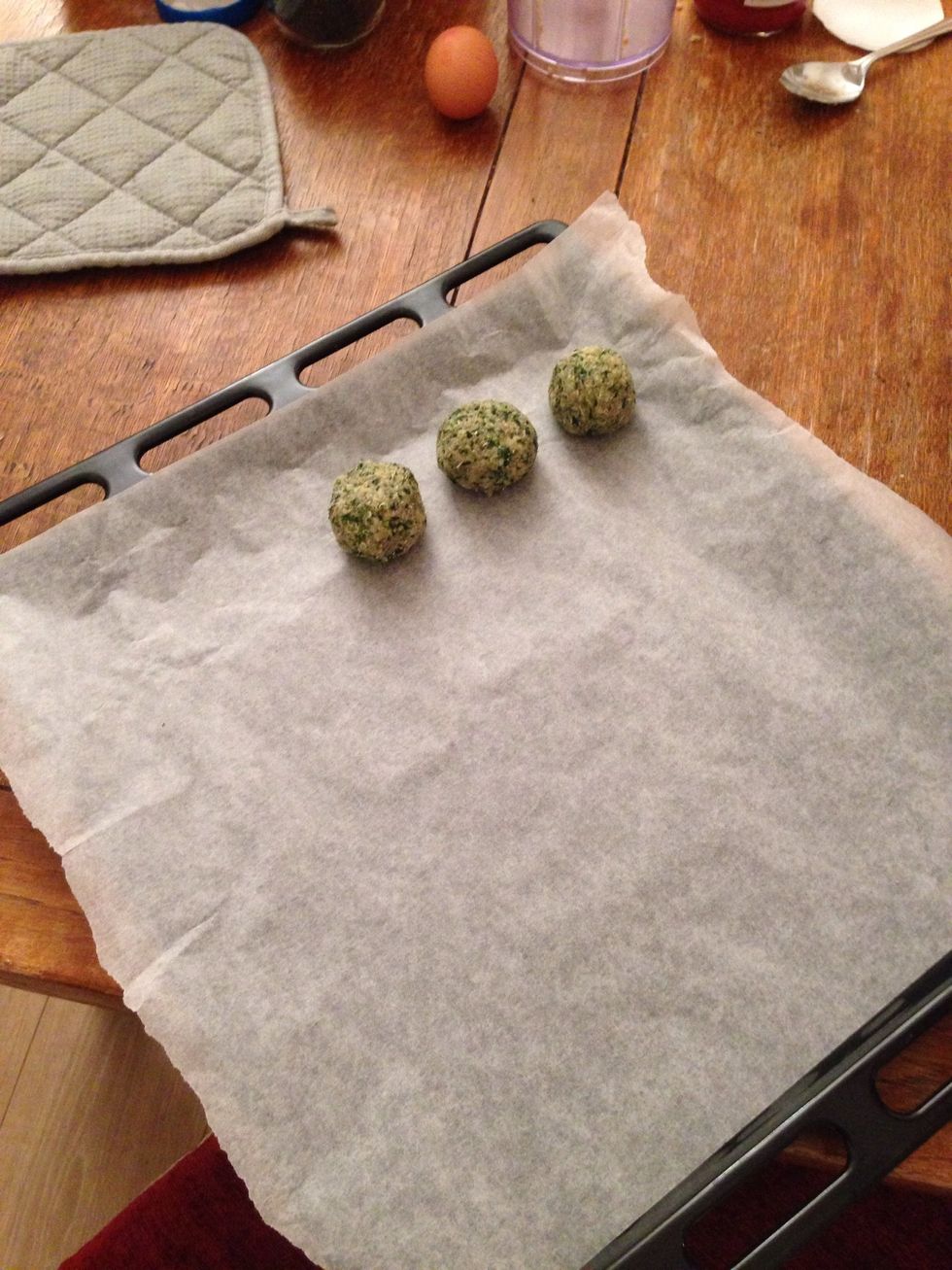 Place them in a tray with baking paper. Preheat the oven at 200C (400F).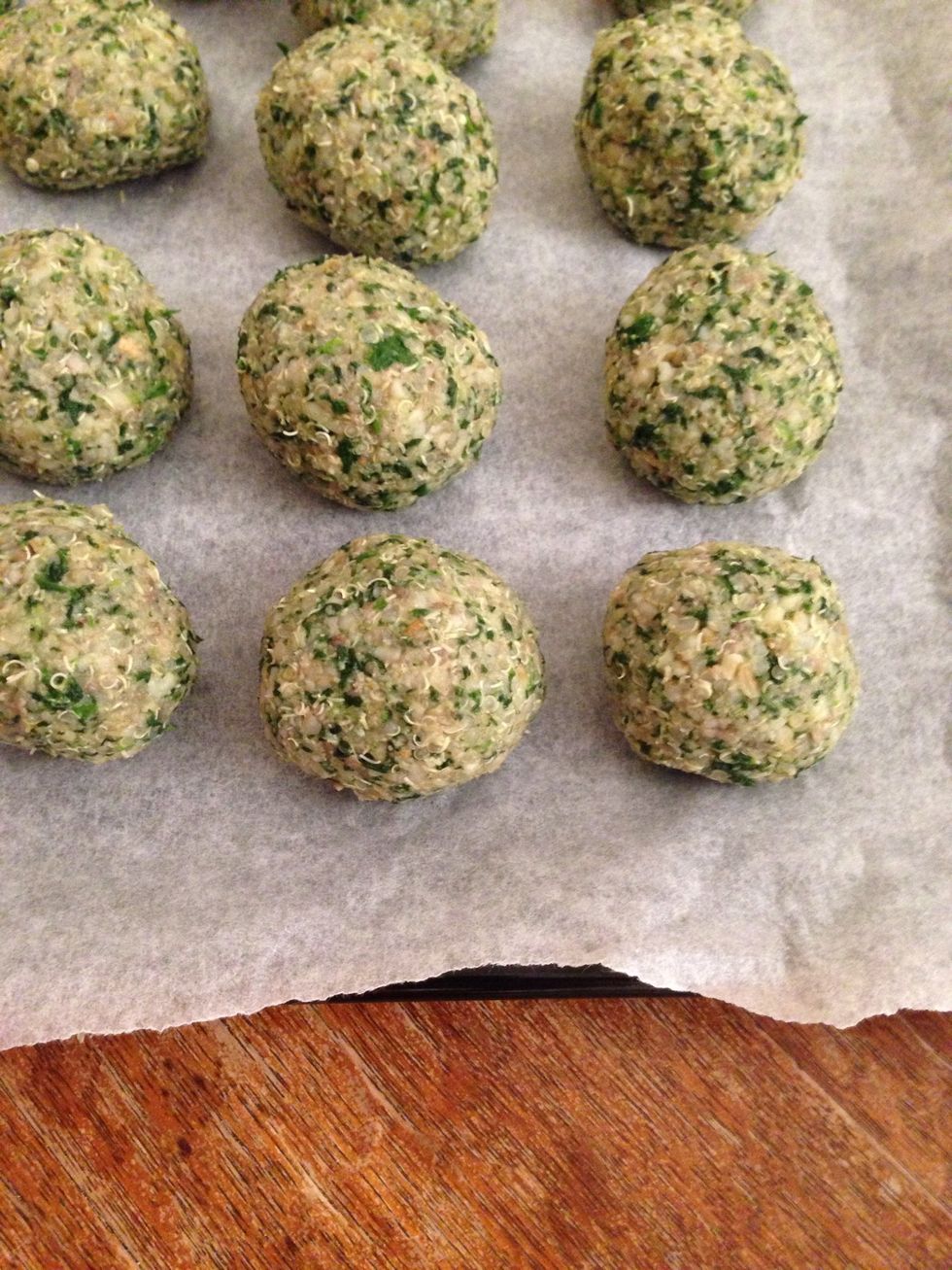 Sprinkle them with a little of olive oil just before putting them in the oven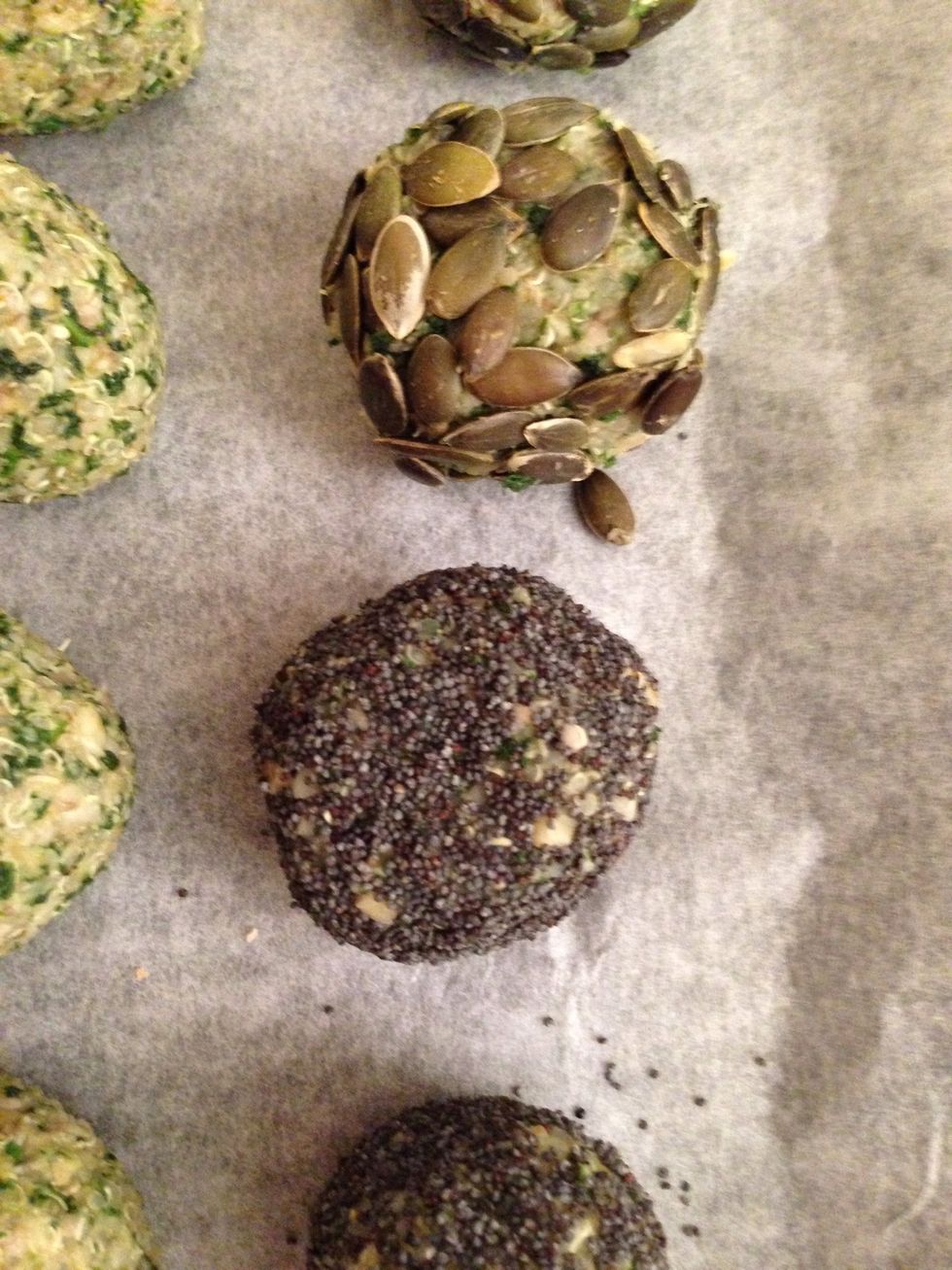 To add some variation you can coat them with seeds or other flavored breadcrumbs. Here I used poppy seeds and pumpkin seeds. Sesame seeds would also work well. Bake for about 20 min.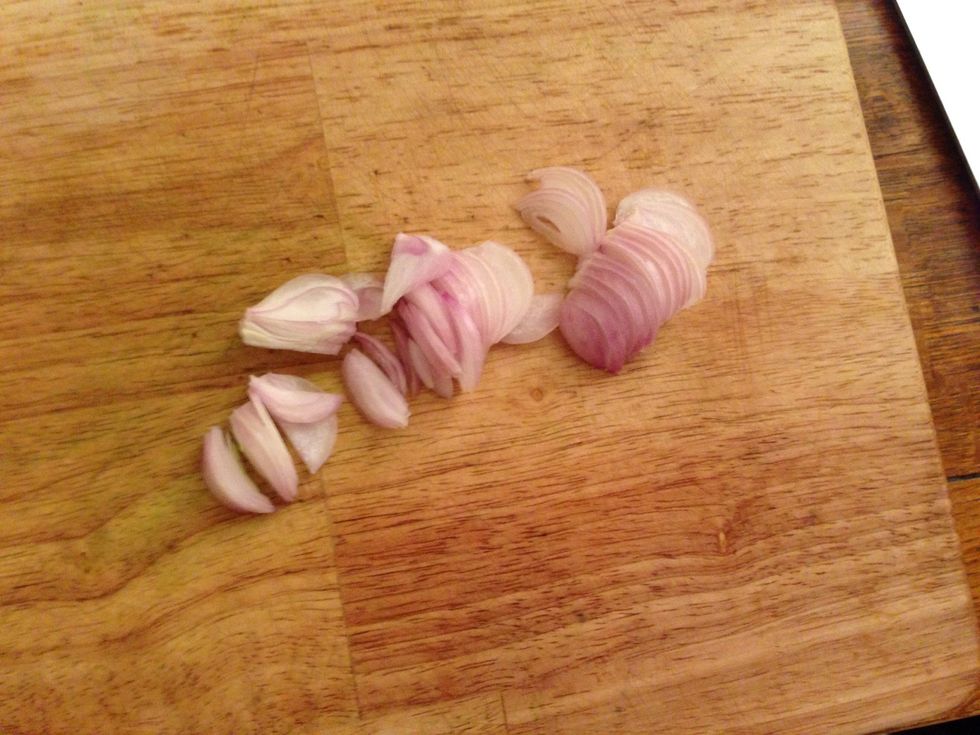 Start by slicing the shallots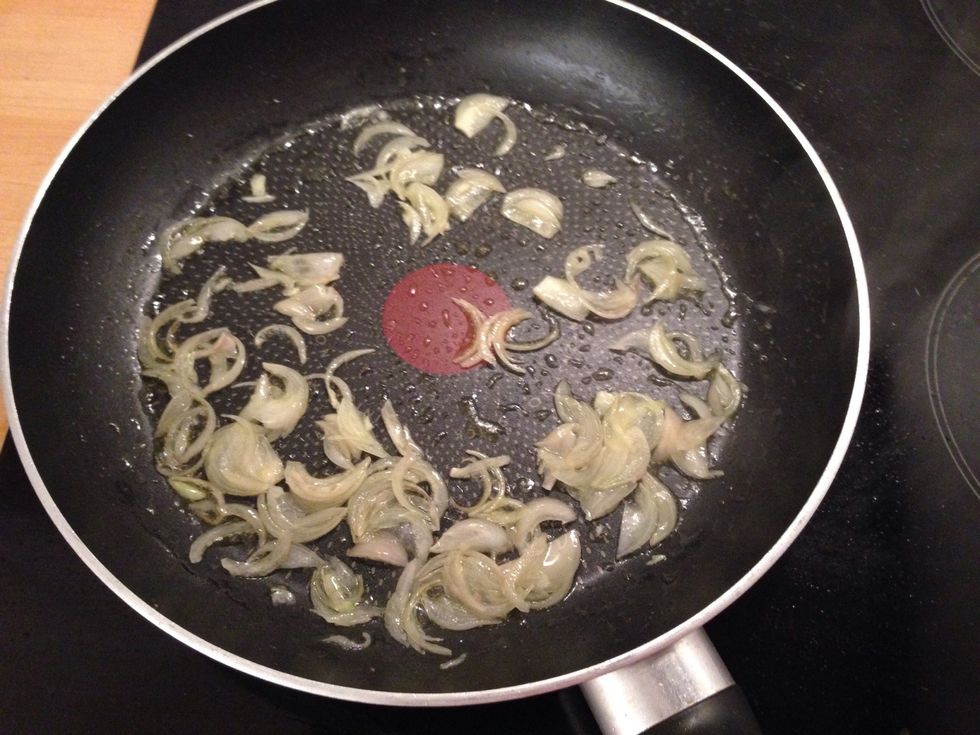 Put them in a pan with a bit of olive oil and a splash of water, cook until goldens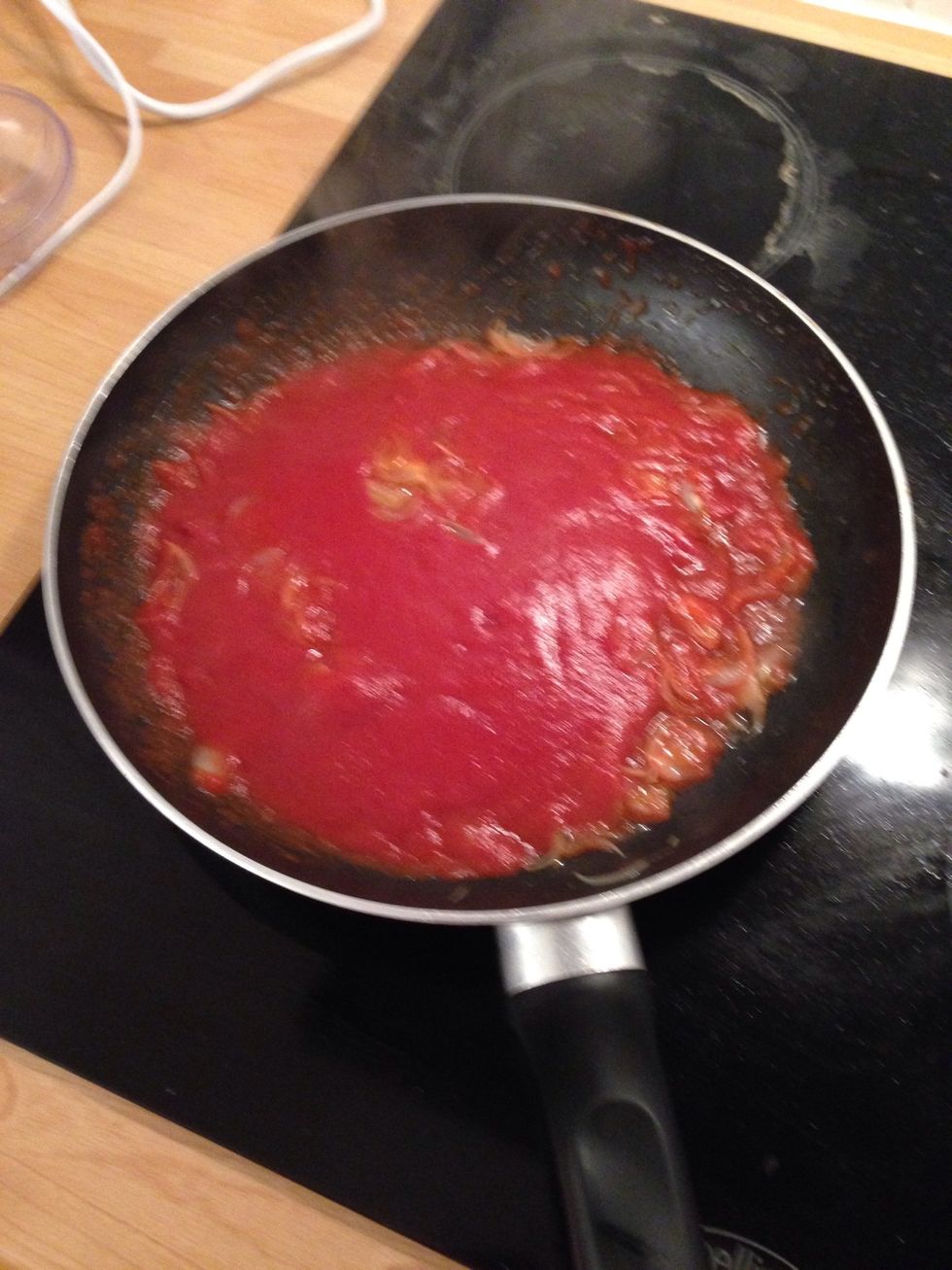 Add the passata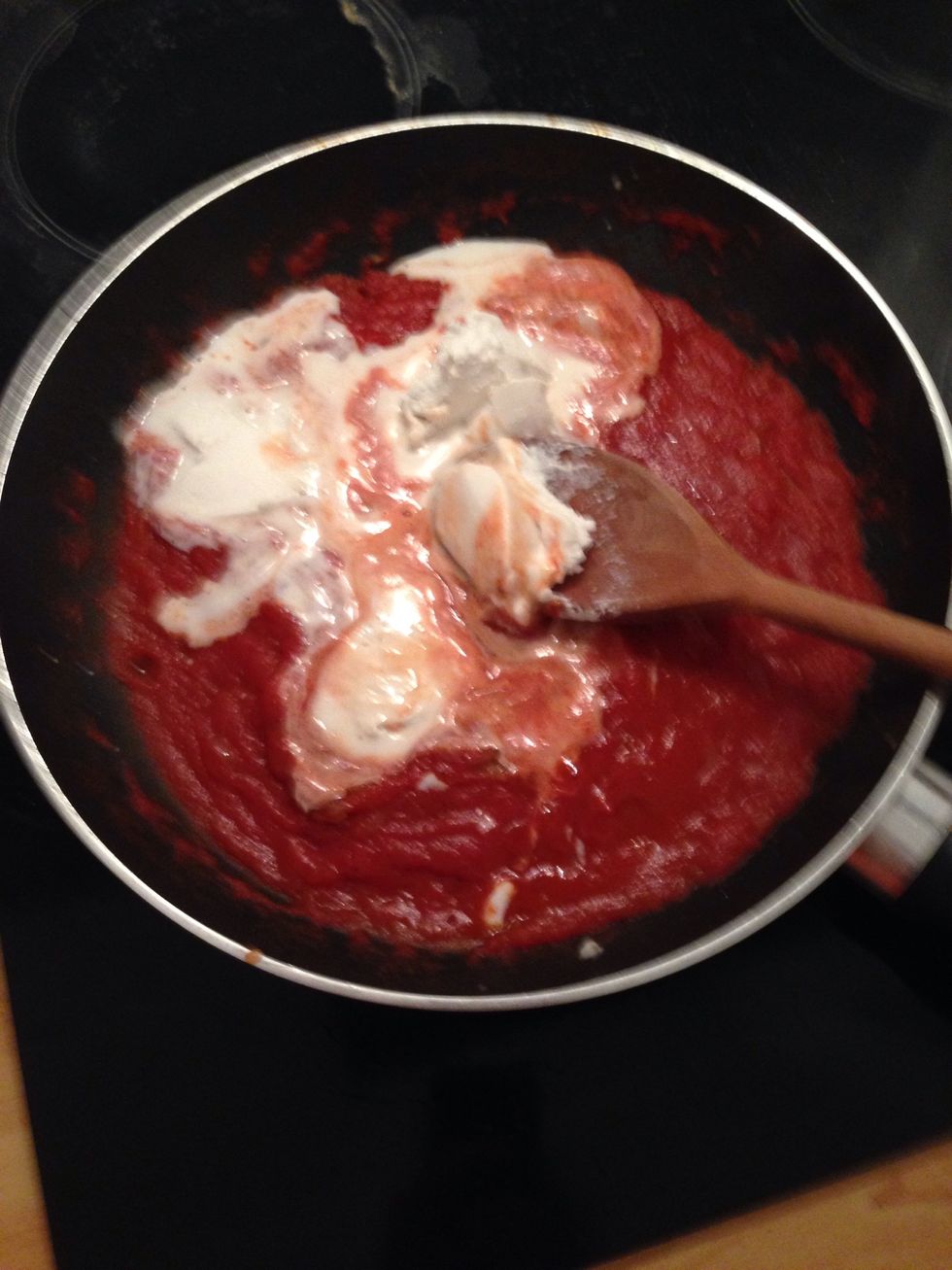 After a couple of minutes add two spoons of coconut cream. If you open the can of coconut milk, the liquid should be separated from the cream. Use just the cream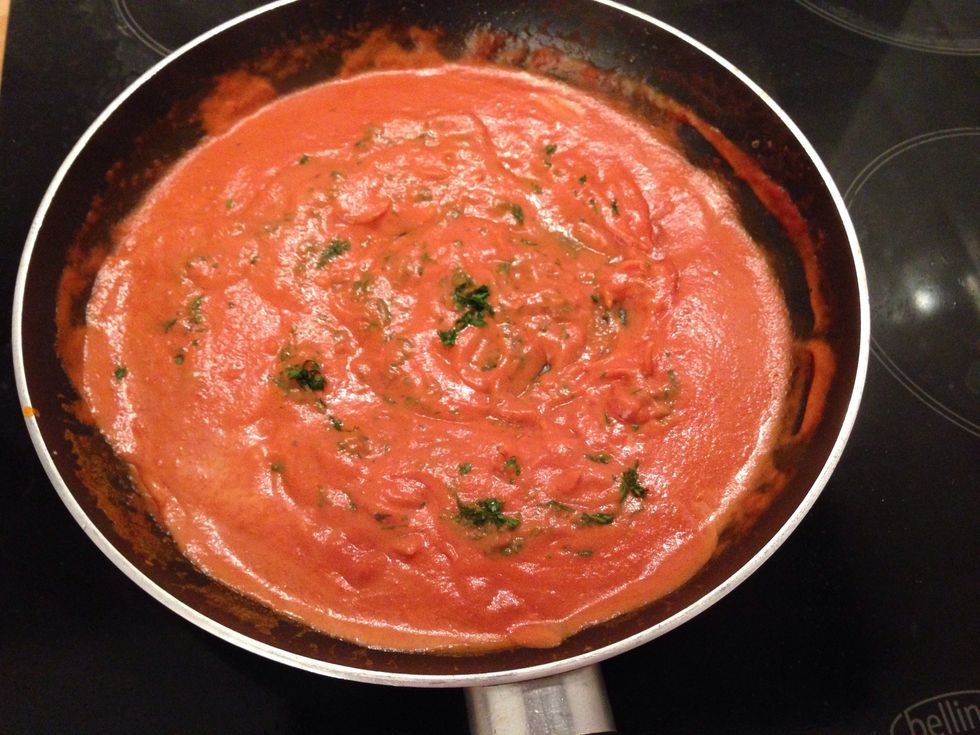 Chop few leaves of parsley and stir them in. Add salt and pepper to taste. Cook and reduce until the desired consistency is achieved.
Once the balls are evenly brown on the outside turn on the grill to roast them. Place some of the sauce on the plate and the balls on top. Add as much sauce as you want. Serve hot.
Enjoy!
200.0g Quinoa (white, red or black)
200.0g Burglar wheat
0.5kg Chestnut mushroom
Spinach
Garlic
1/8 Onion
1.0 Shallot
1/4 Sourdough bread
Nutmeg
0.5l Tomato Passata
Coconut milk
Parsley
Olive oil
Pepper
Salt
Gioele Nunziatini
Italian born and raised, I moved abroad to pursue a career in engineering. Cooking is what brings me back to my origins, to the flavors of my parents' farm.