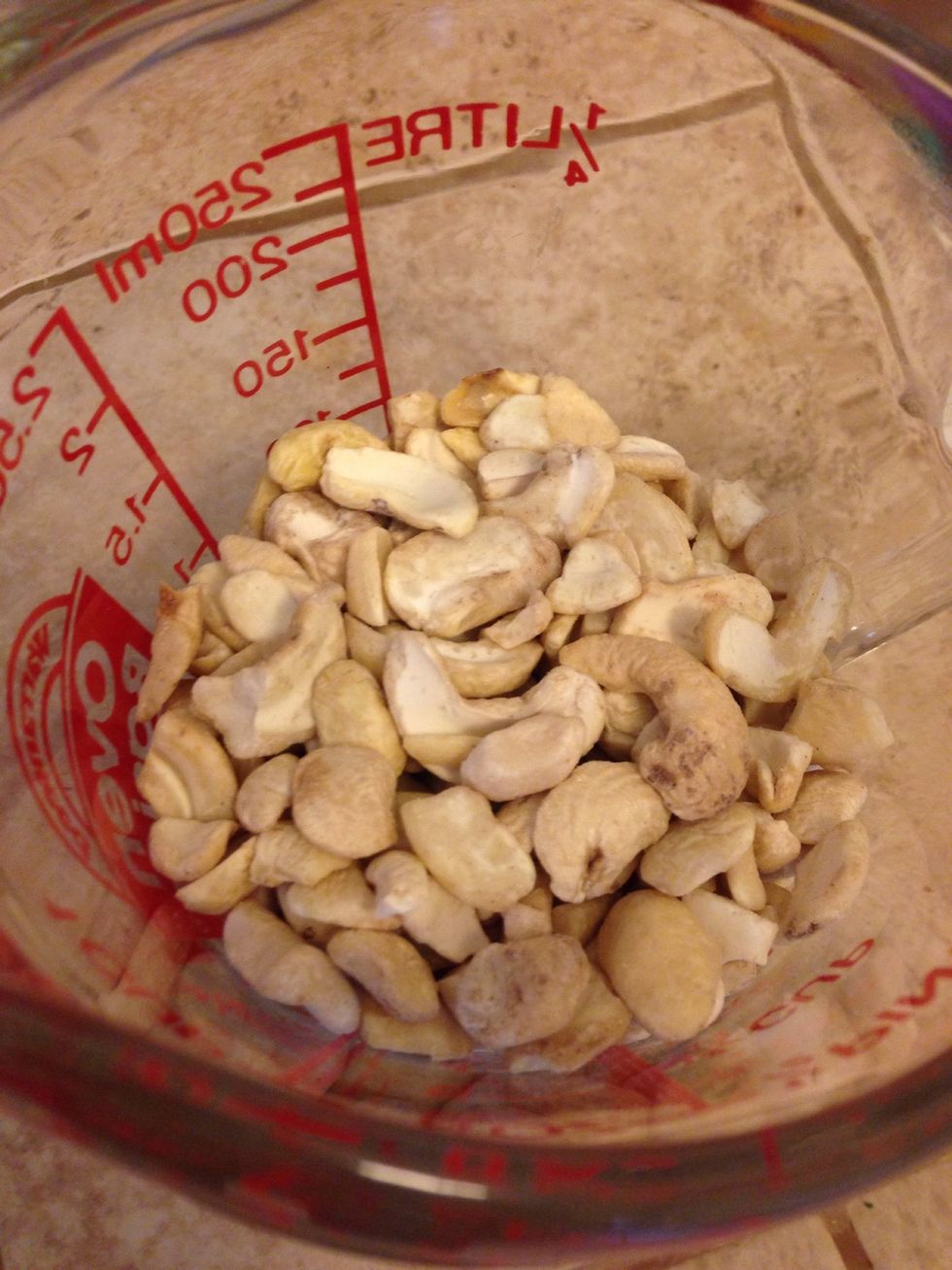 Soak cashews 2-4 hours or overnight. If you can't wait, like me, boil them.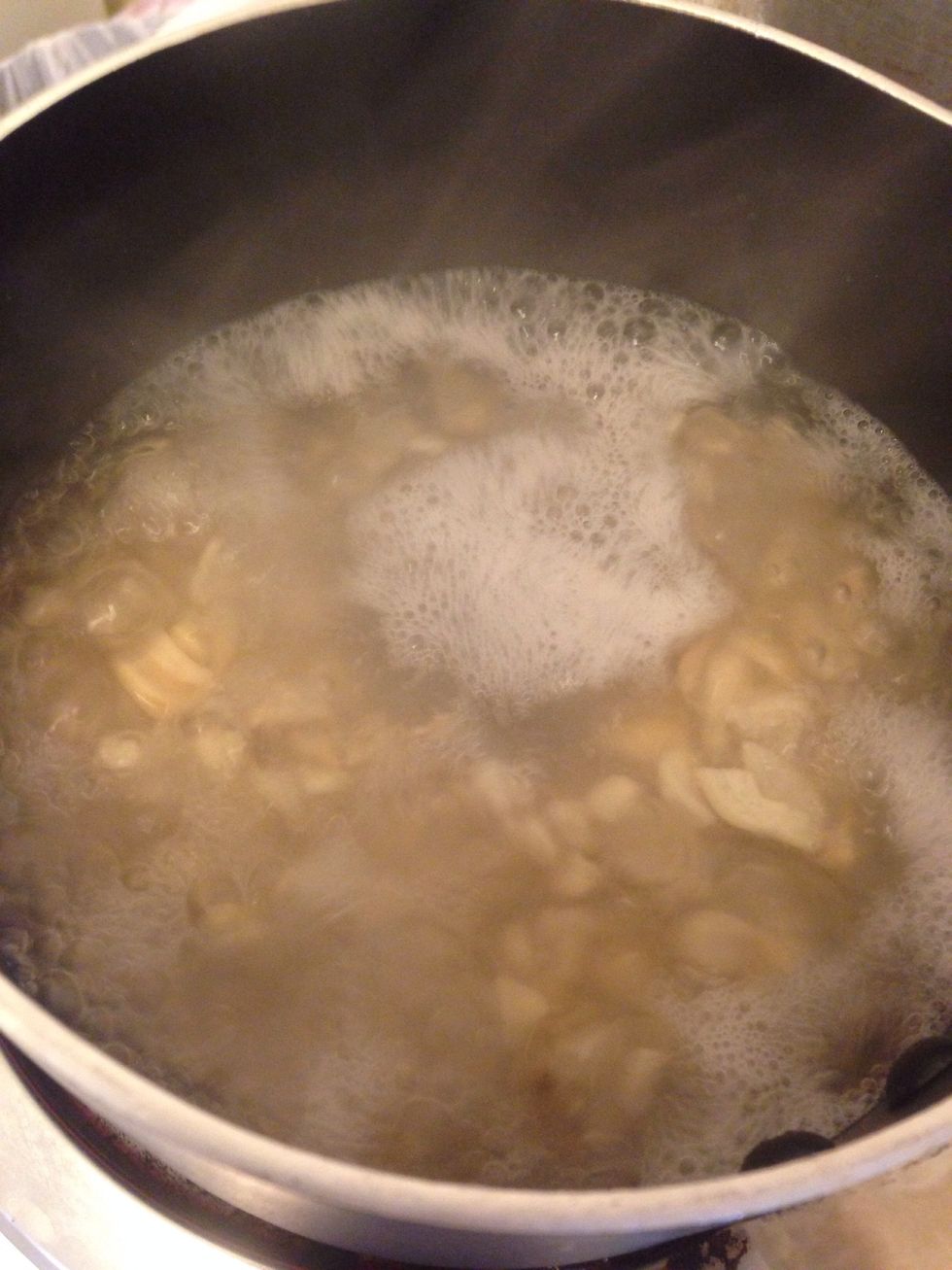 Boil for 15 minutes.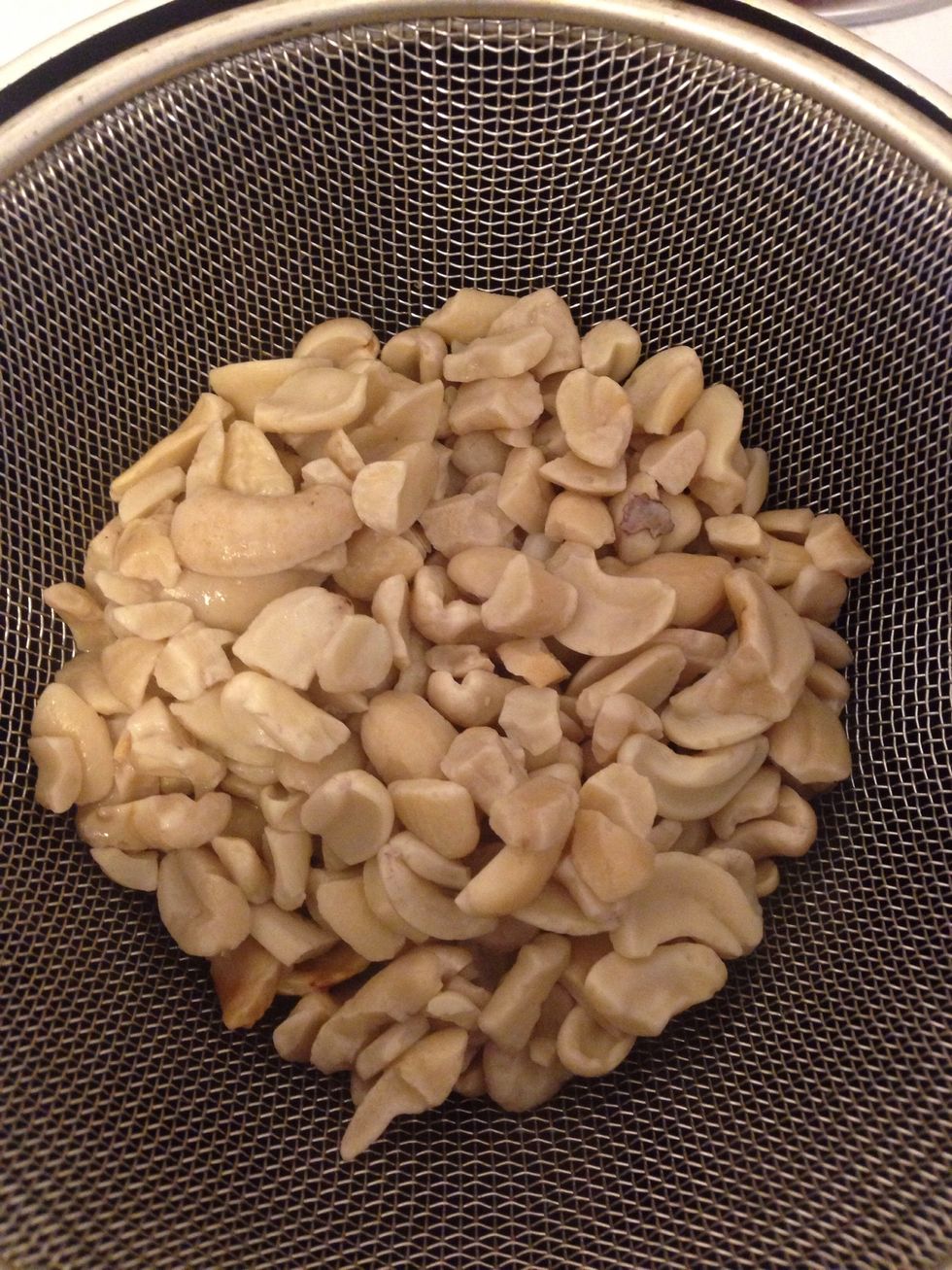 Strain and set aside.
Dice onion.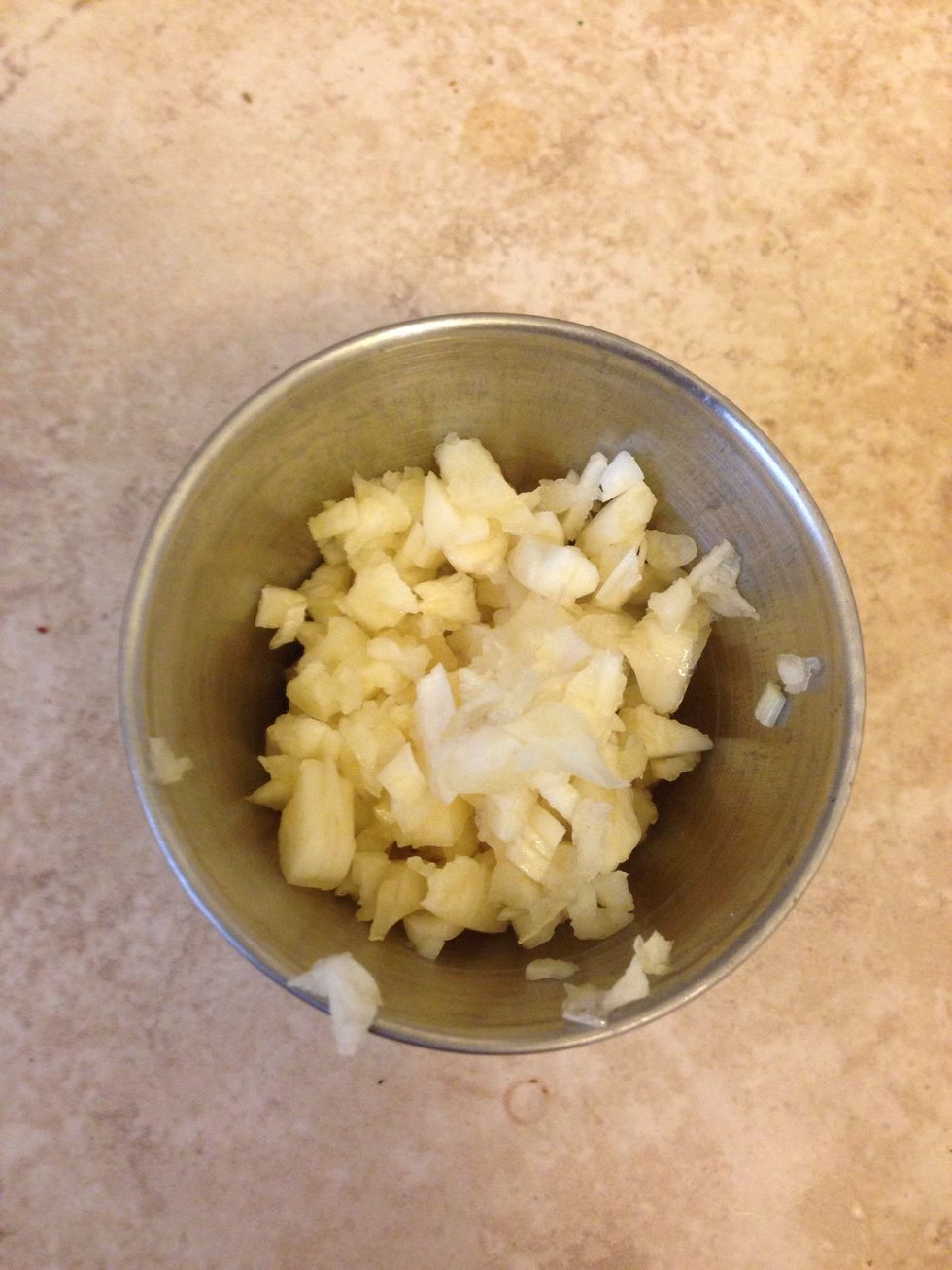 Dice garlic.
Make broth. If you use this OMIT the 1/2 tsp salt later in the recipe.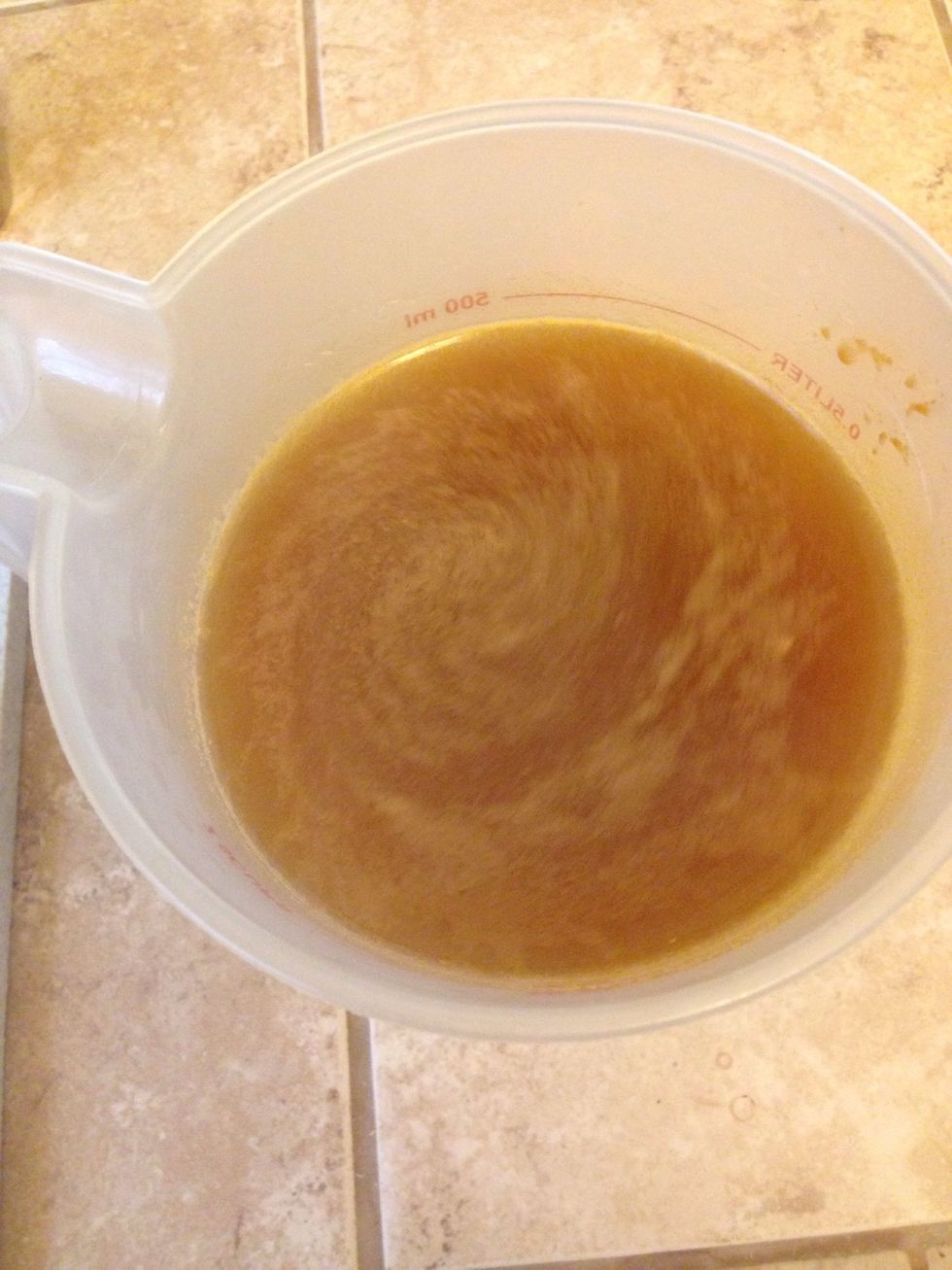 Vegetable Broth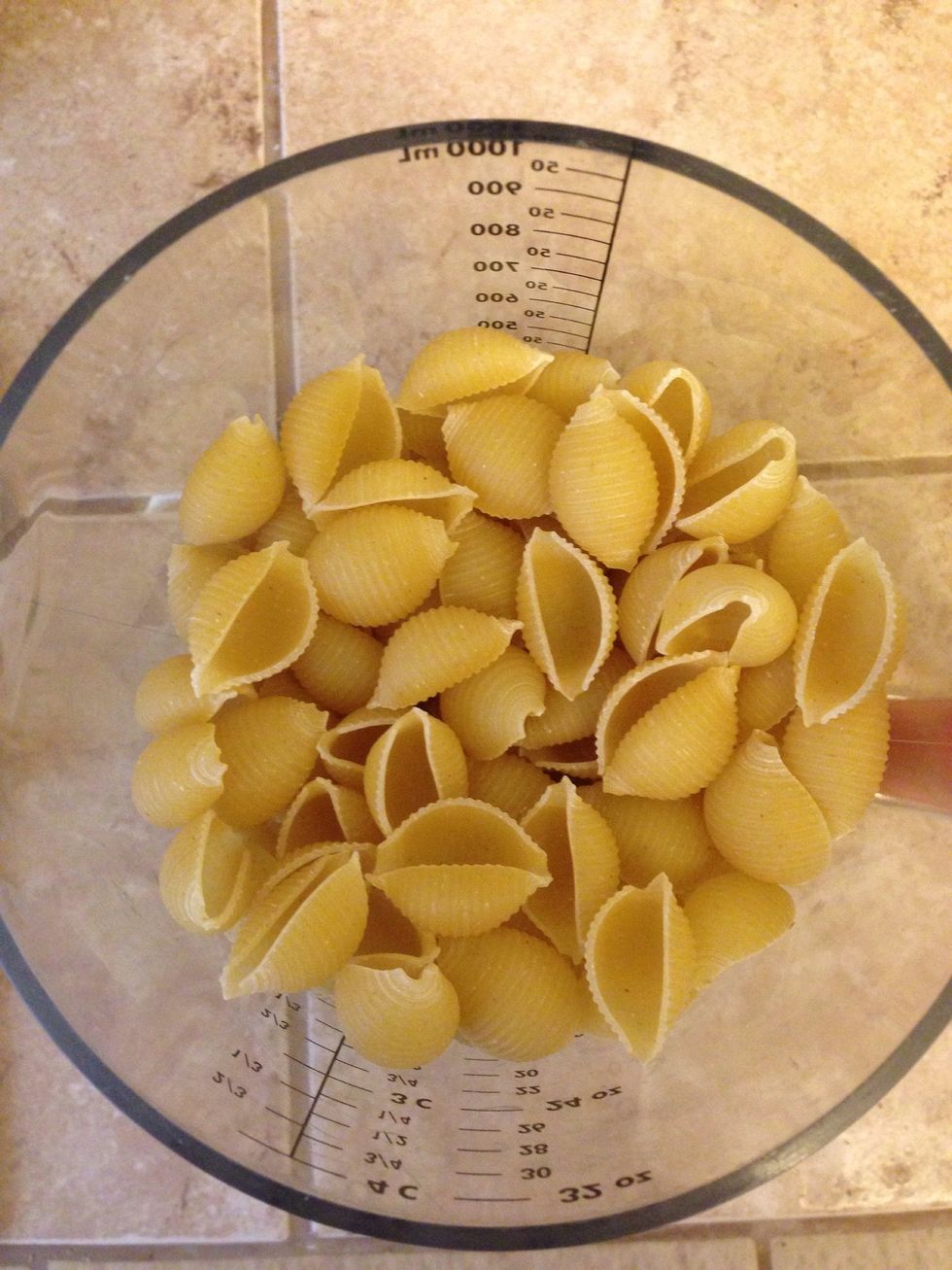 Shells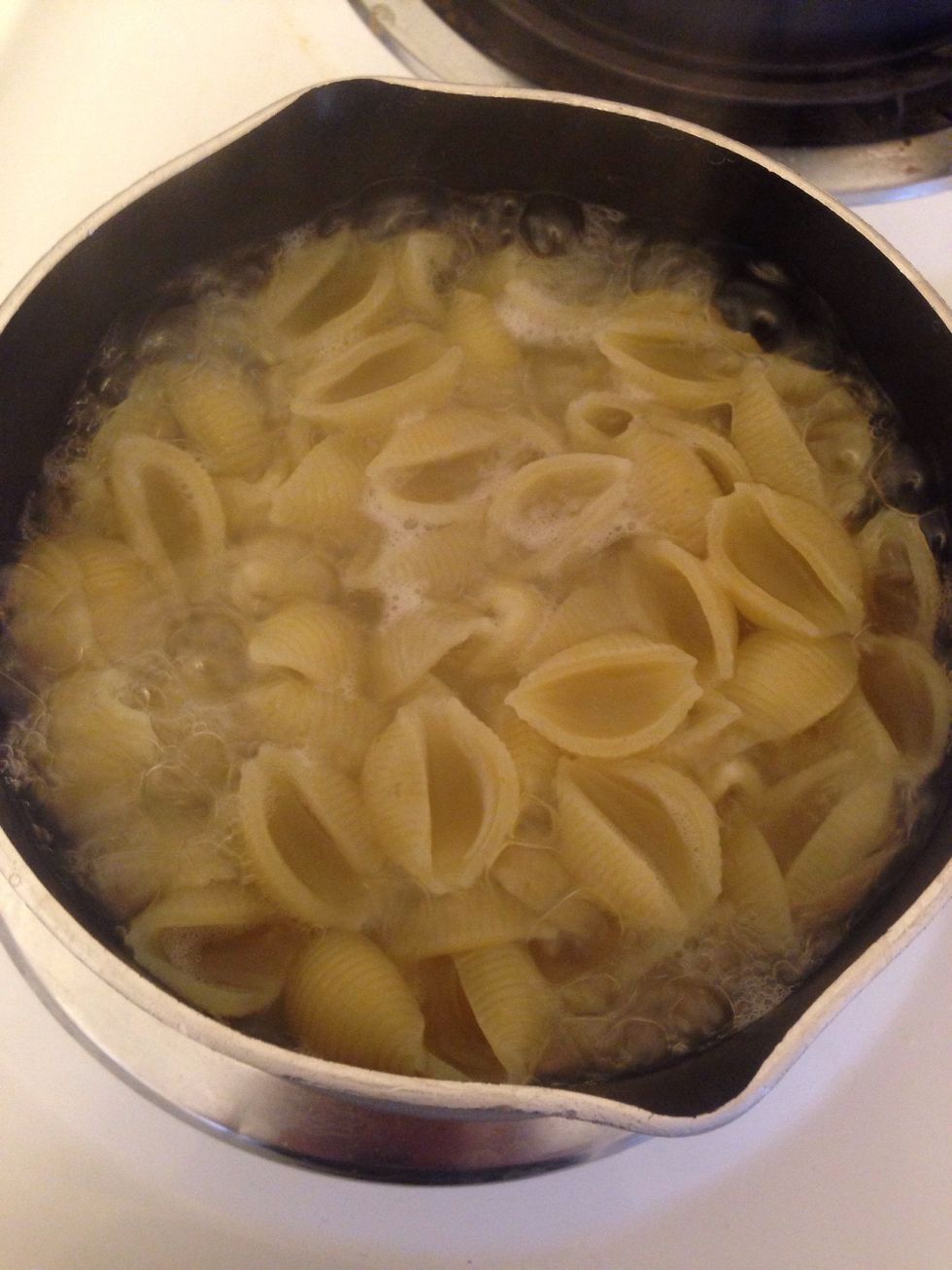 Boil shells while preparing other ingredients.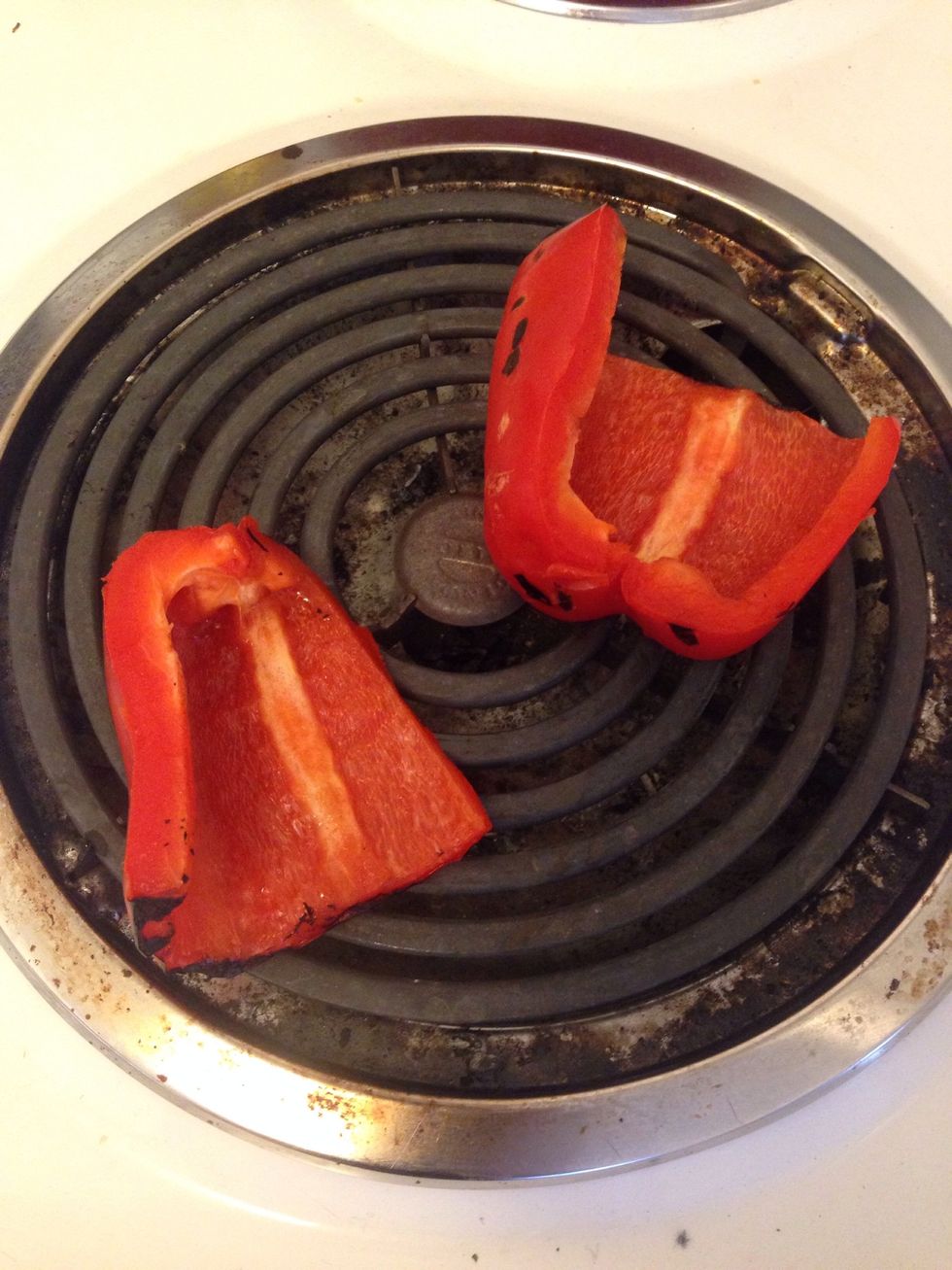 Roast pepper on direct stovetop on low heat, turning every 2 minutes until skin is bubbly.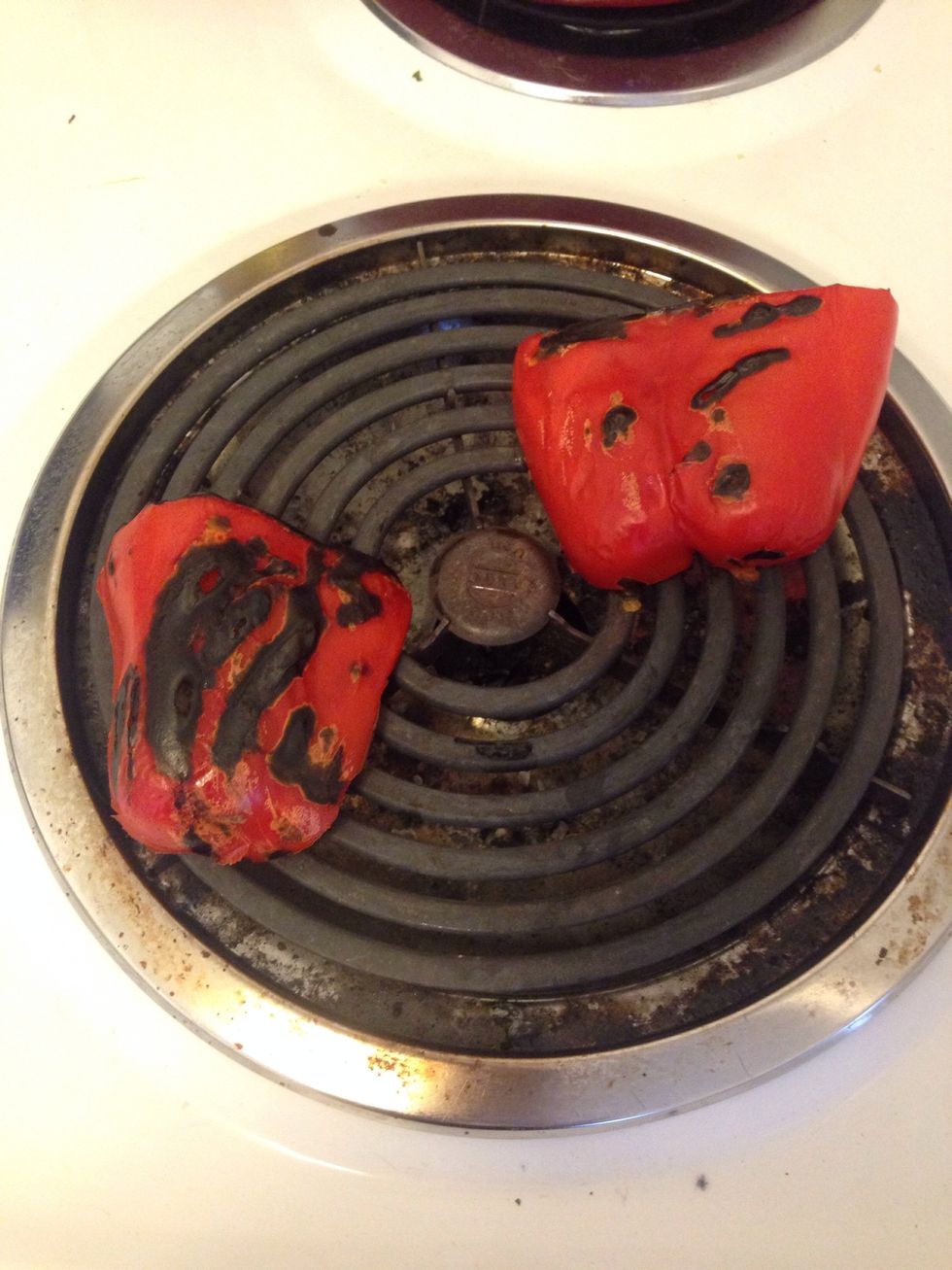 Like so.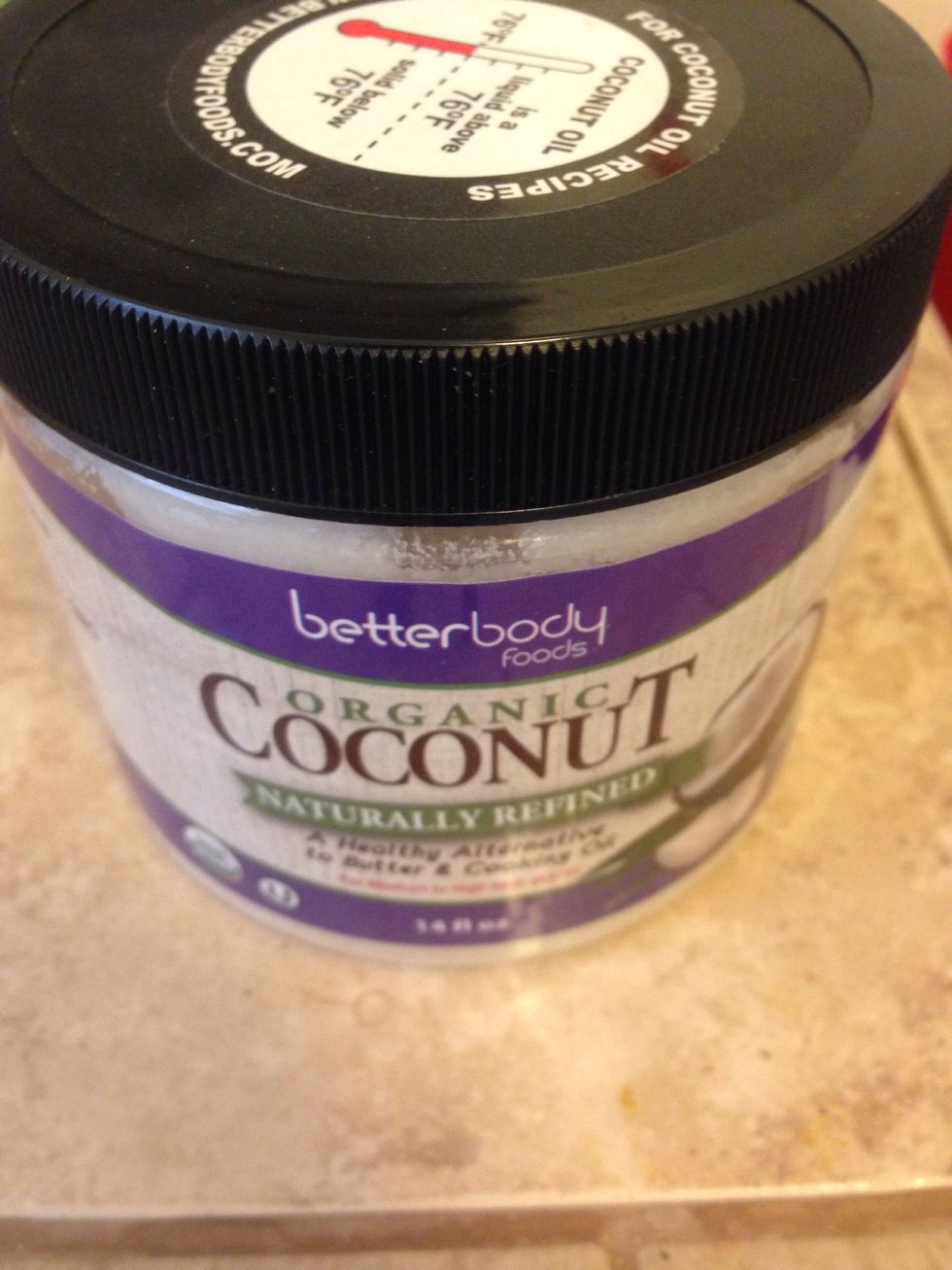 Add to sauce pot.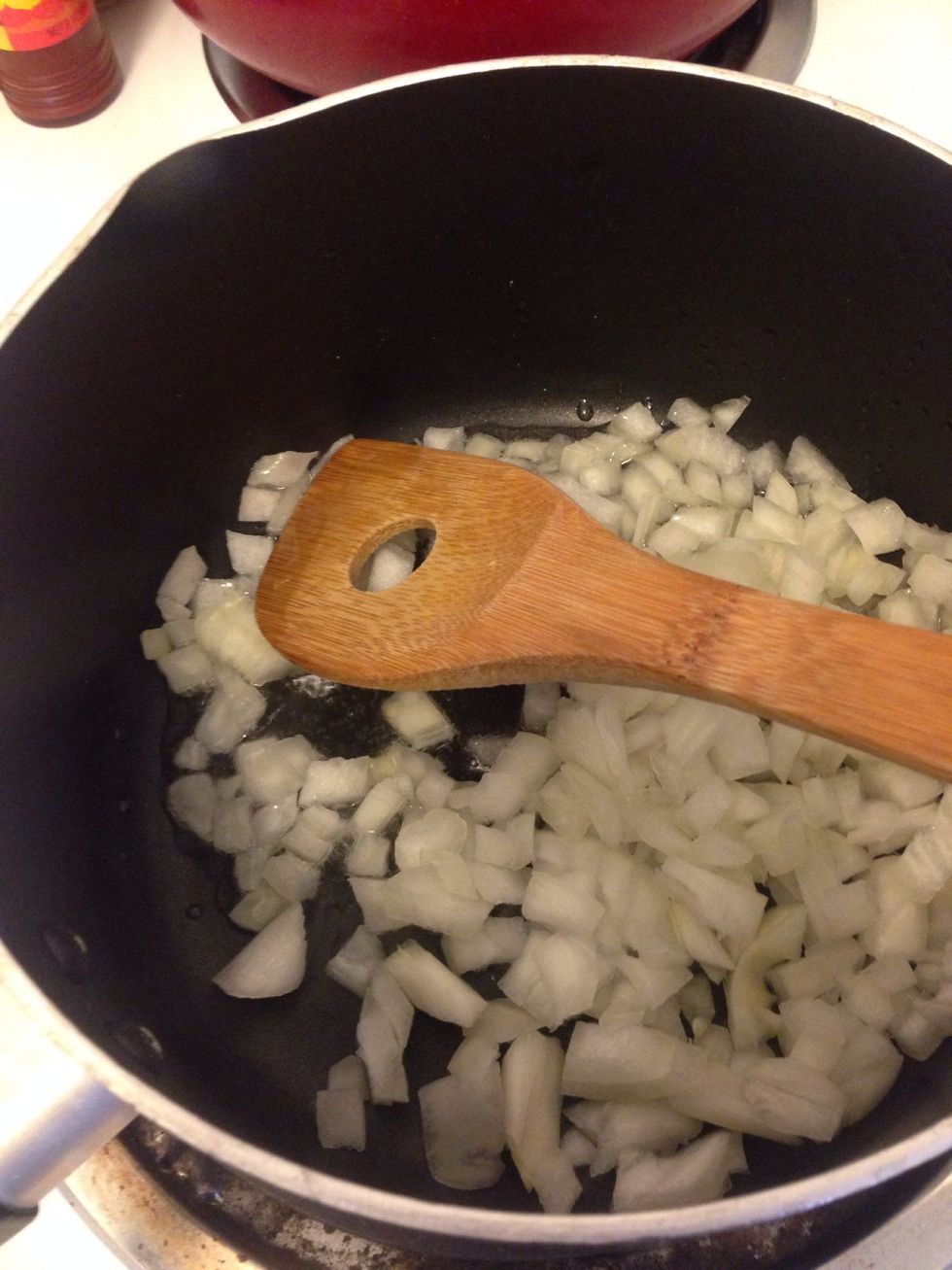 Stir in onions for 2 minutes then garlic for 1 minute.
Peel char off of pepper.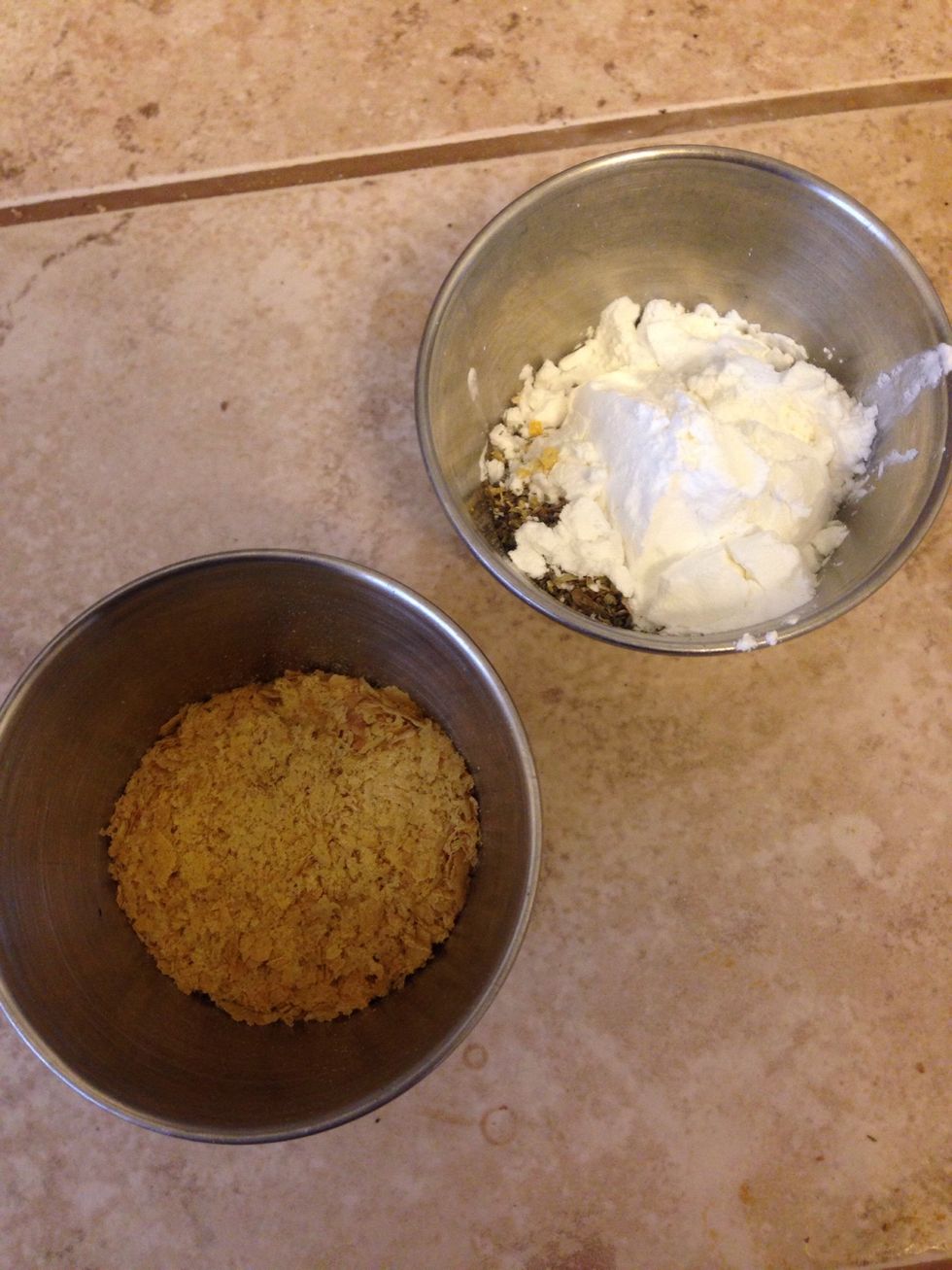 Nooch and seasonings.
Add all ingredients (except shells) to blender.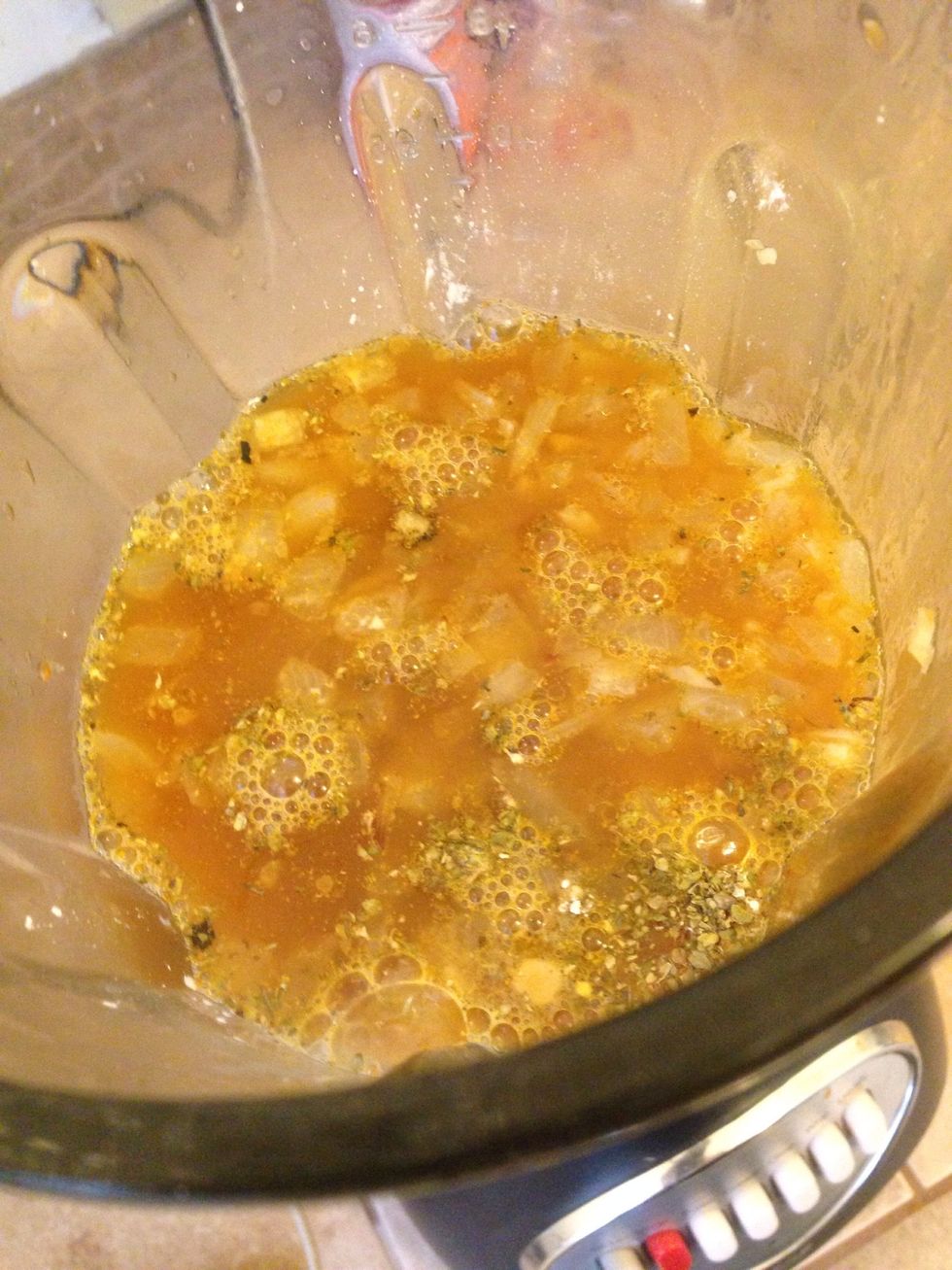 Then broth.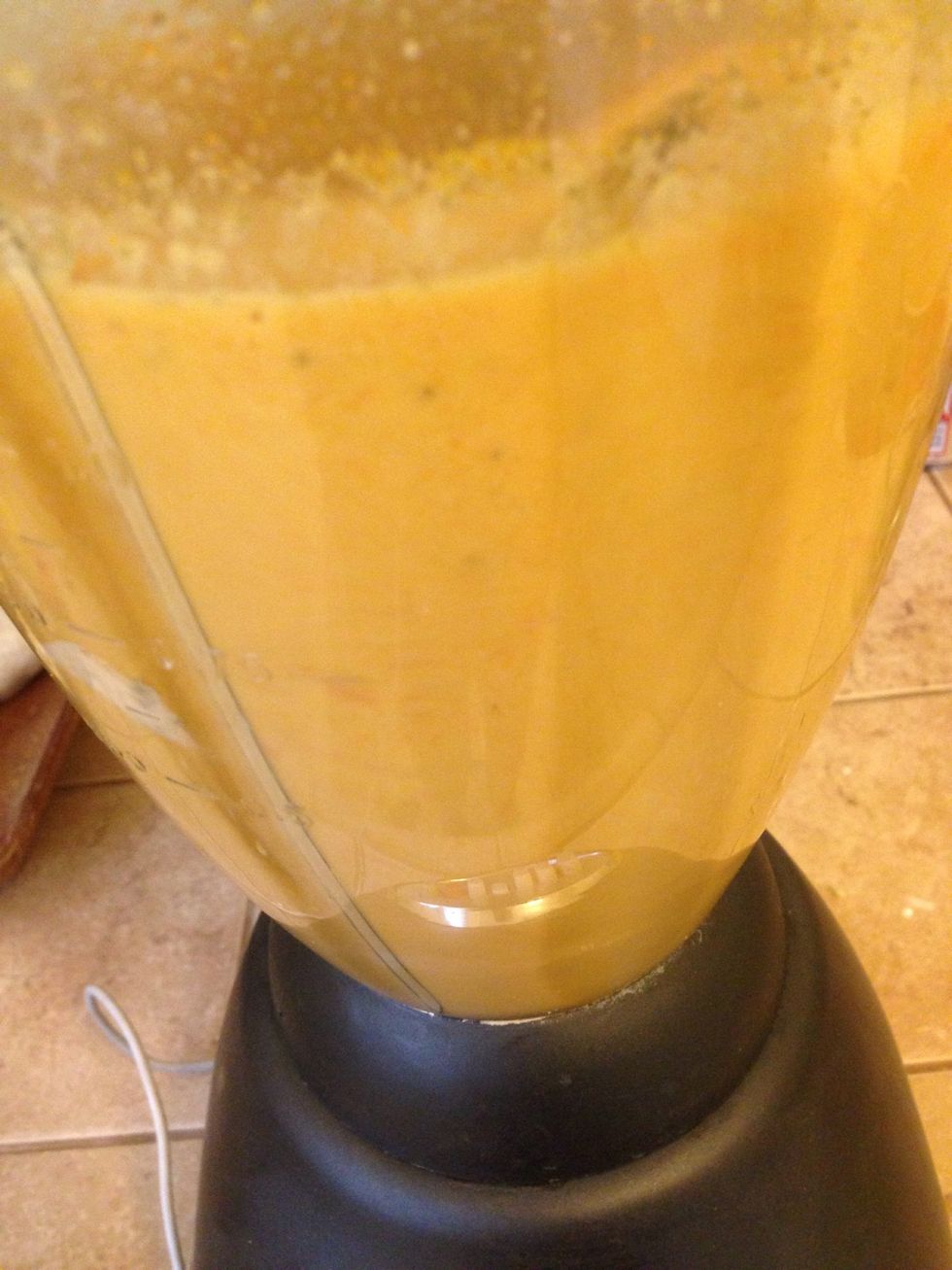 Blend blend blend.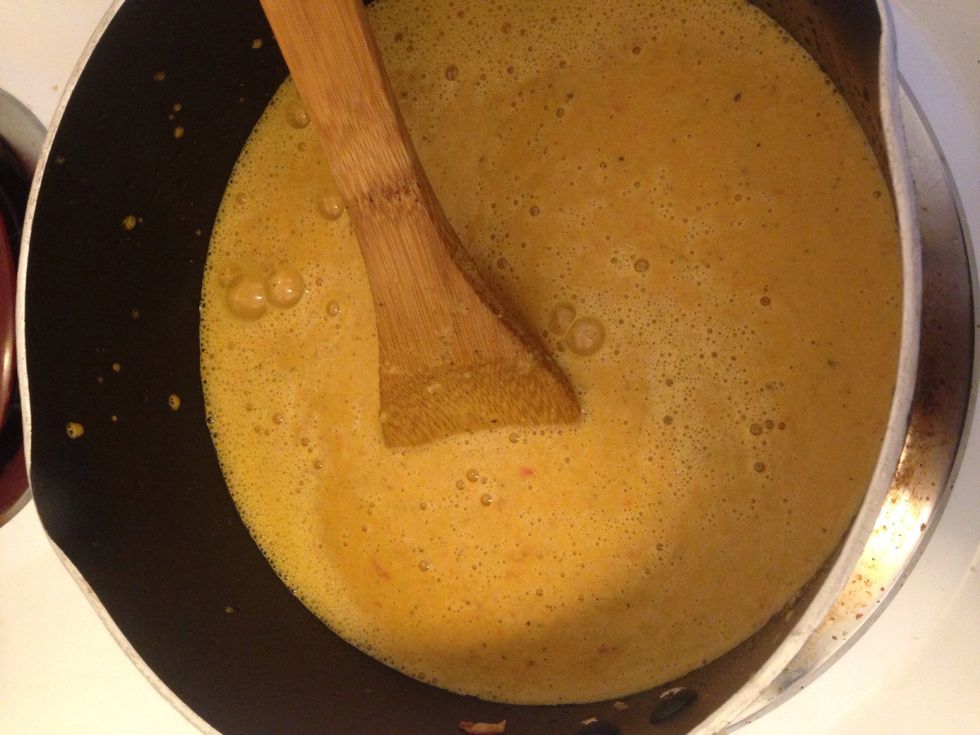 Return to saucepan and cook 10-15 minutes until sauce thickens.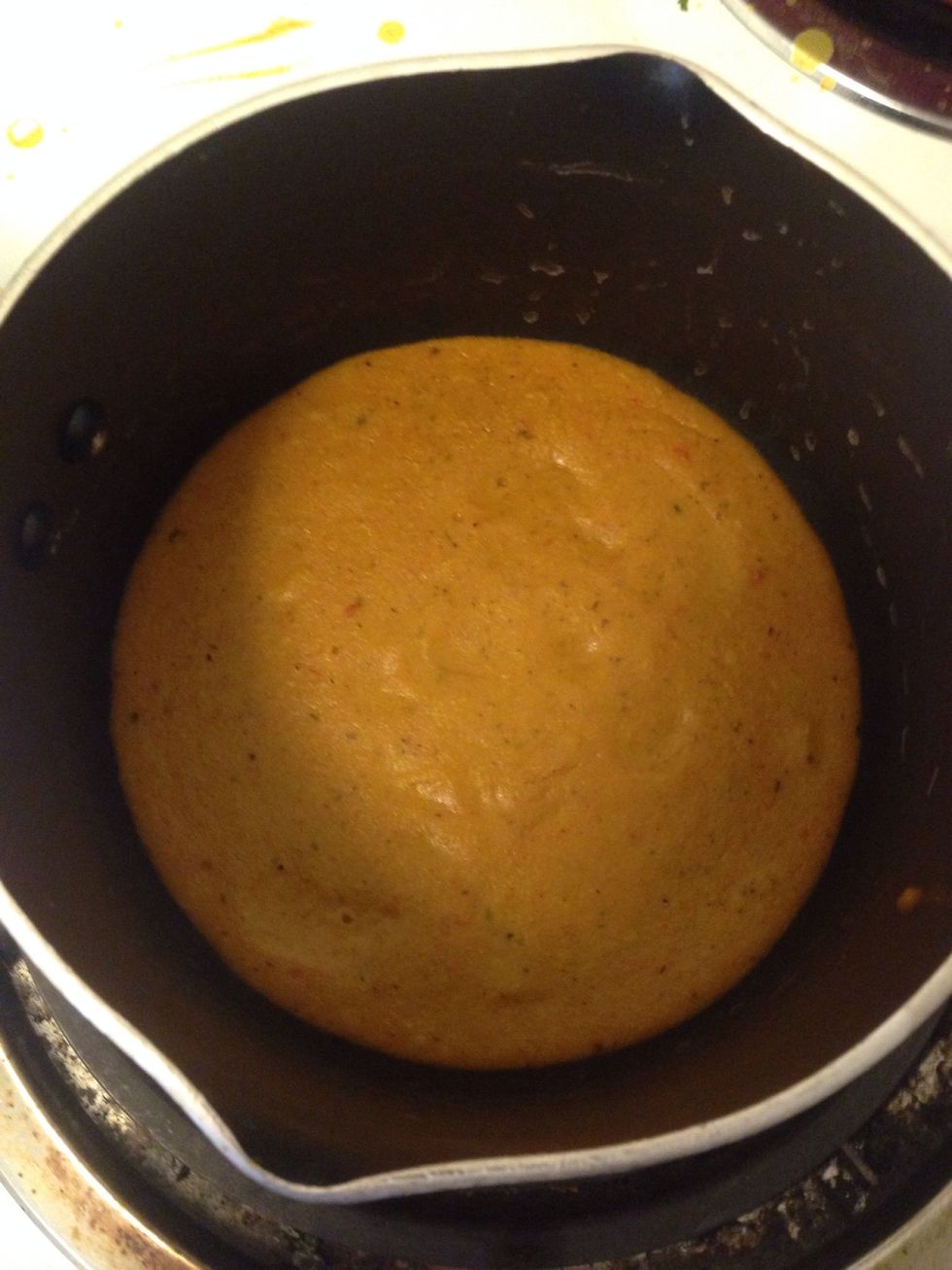 I reserved a little sauce for chips later.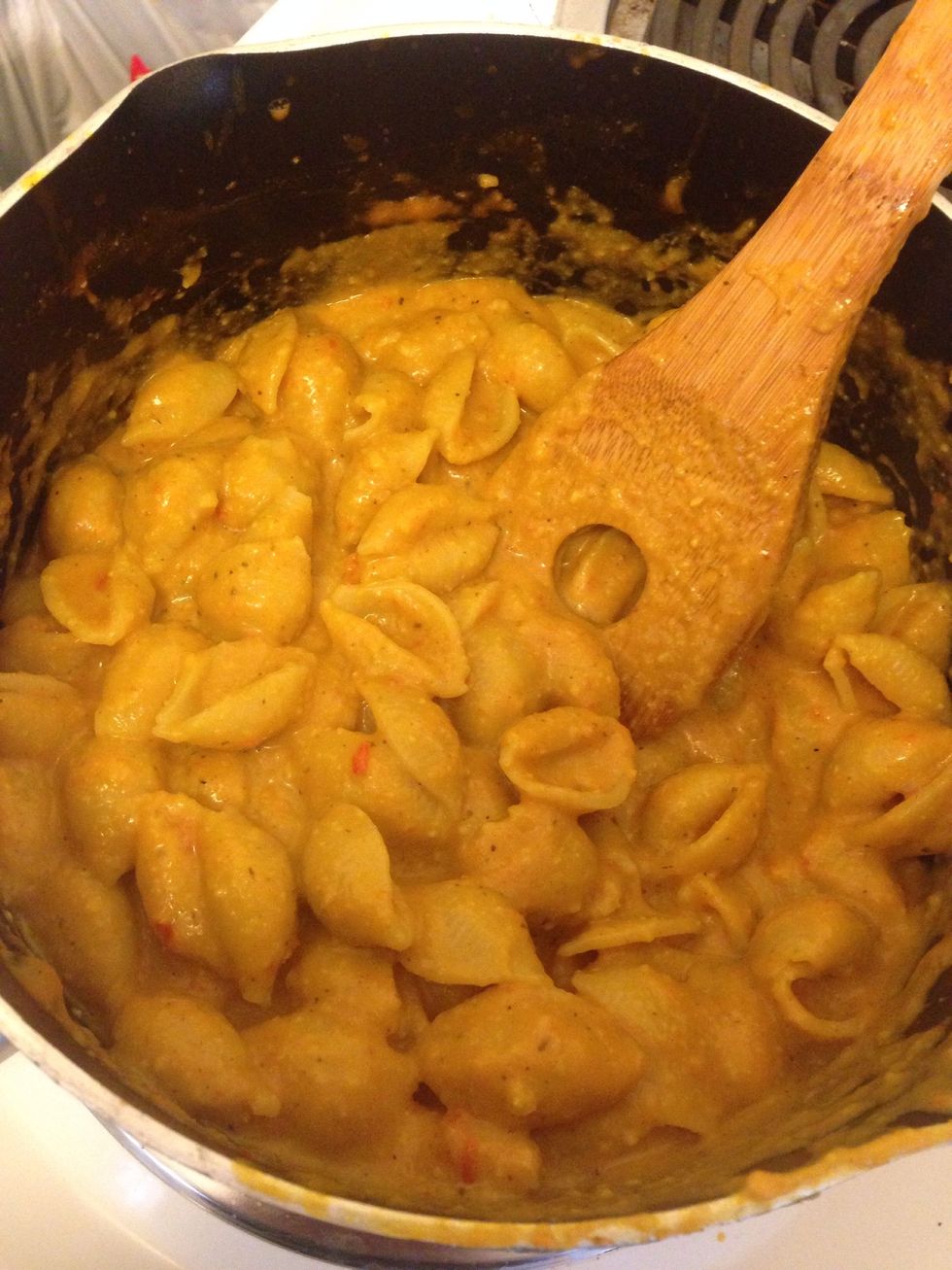 Add shells to sauce.
Voilà!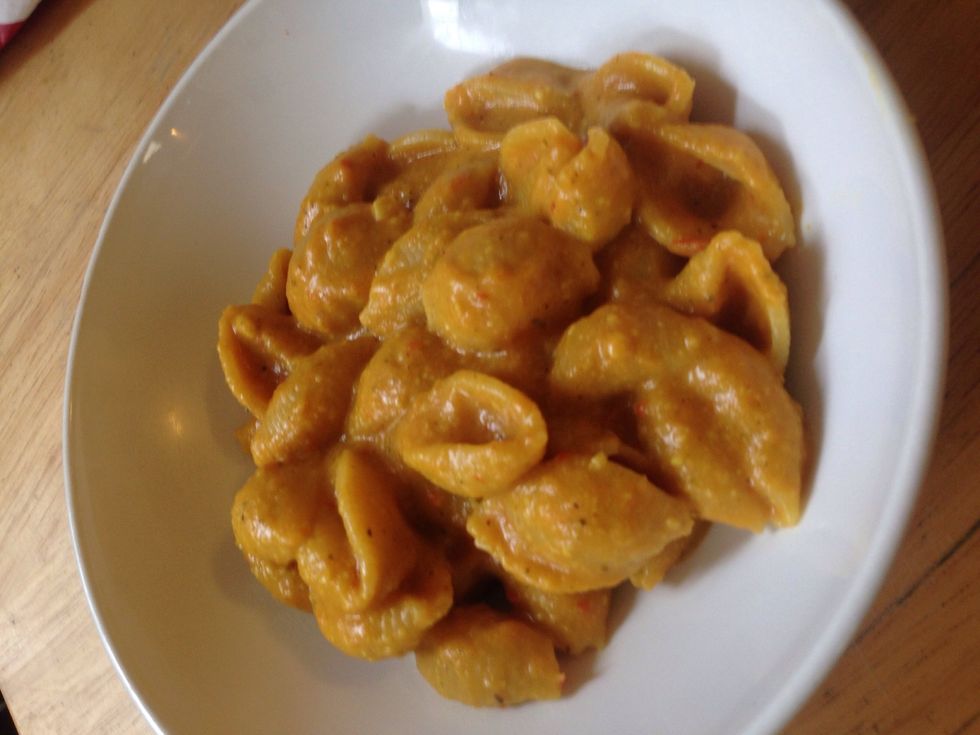 If I had a Ninja or Vitamix the consistency would be much more smooth. Still delicious!
3.0c Pasta (I used shells).
3/4c Unsalted cashews
2.0tsp Oil (I use coconut oil).
1.0 Small Yellow Onion
2.0 Cloves Garlic
2.0c Vegetable Broth
1/2Tbsp Cornstarch
1.0Tbsp Nutritional Yeast (Optional)
1.0 Roasted Red Bell Pepper (Jarred or Fresh).
1/2Tbsp Italian Seasoning (Or Pizza Seasoning).
1/2tsp Salt (Omit if broth is salted).
1.0tsp Ground Mustard
1/2tsp Ground Turmeric