How to cook vegan chili
My vegan sister requests this chili at least twice a month. It's very healthy and VERY delicious!!
31
This is the "meat" I use for my chili. Any soy meat will work! This bag is a pound.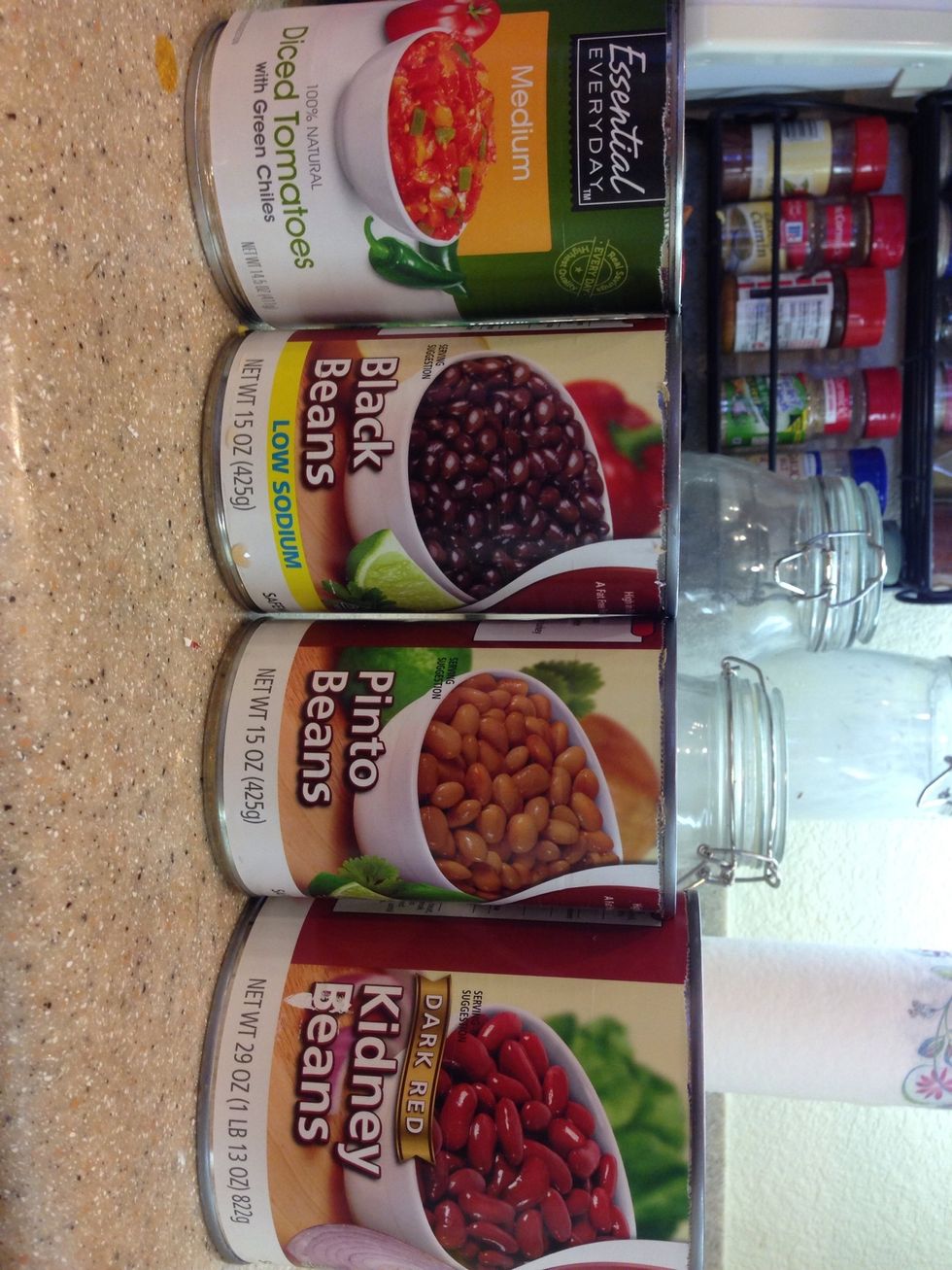 The line-up of cans. I like to use the bigger can of kidney bean! DO NOT strain the beans before you add them as the liquid from the cans makes up the broth of the chili!
Balsamic vinegar and sherry. They add great flavor!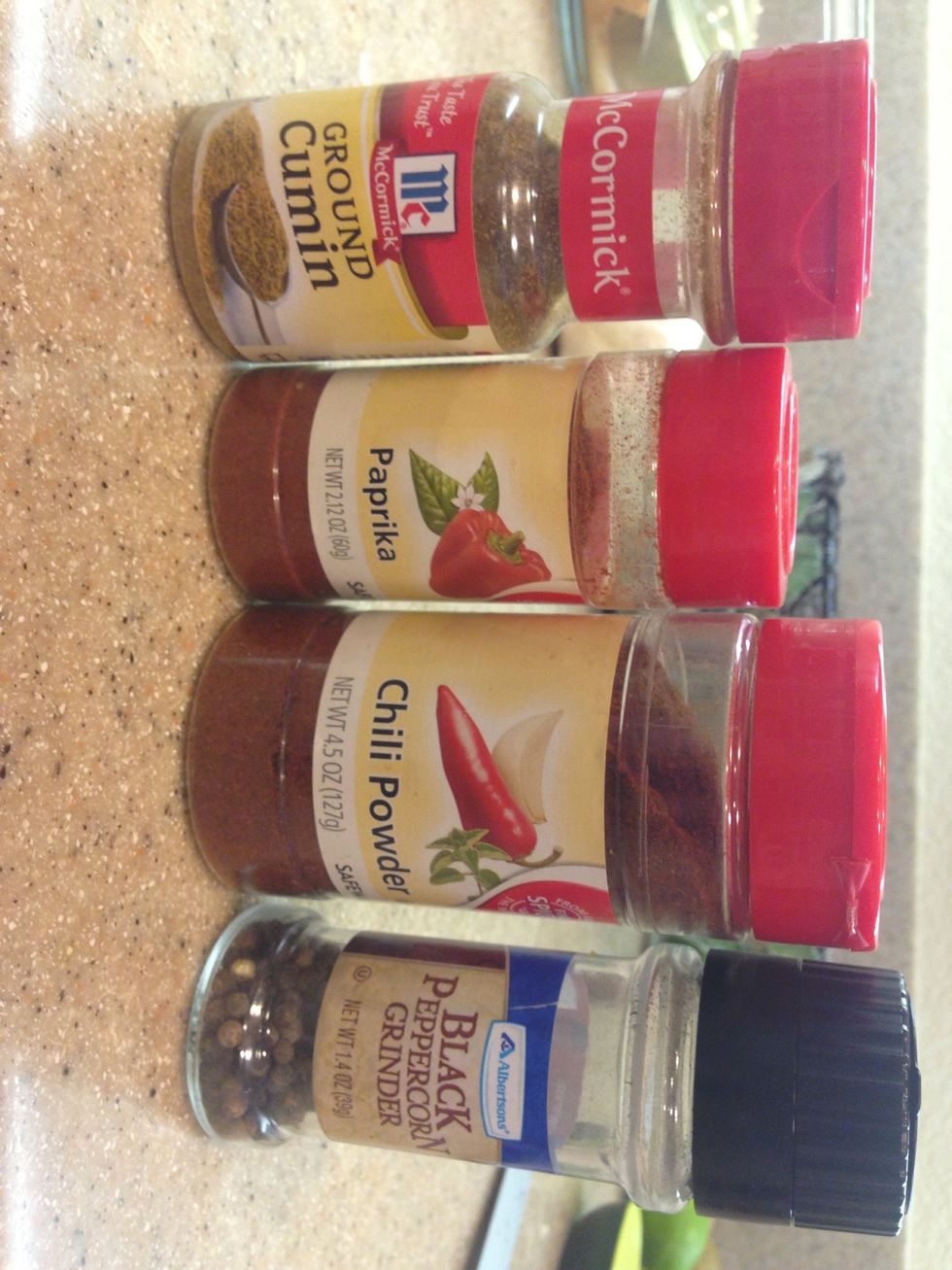 The spices I use! No salt needed, since the liquid from the cans of beans adds enough salt!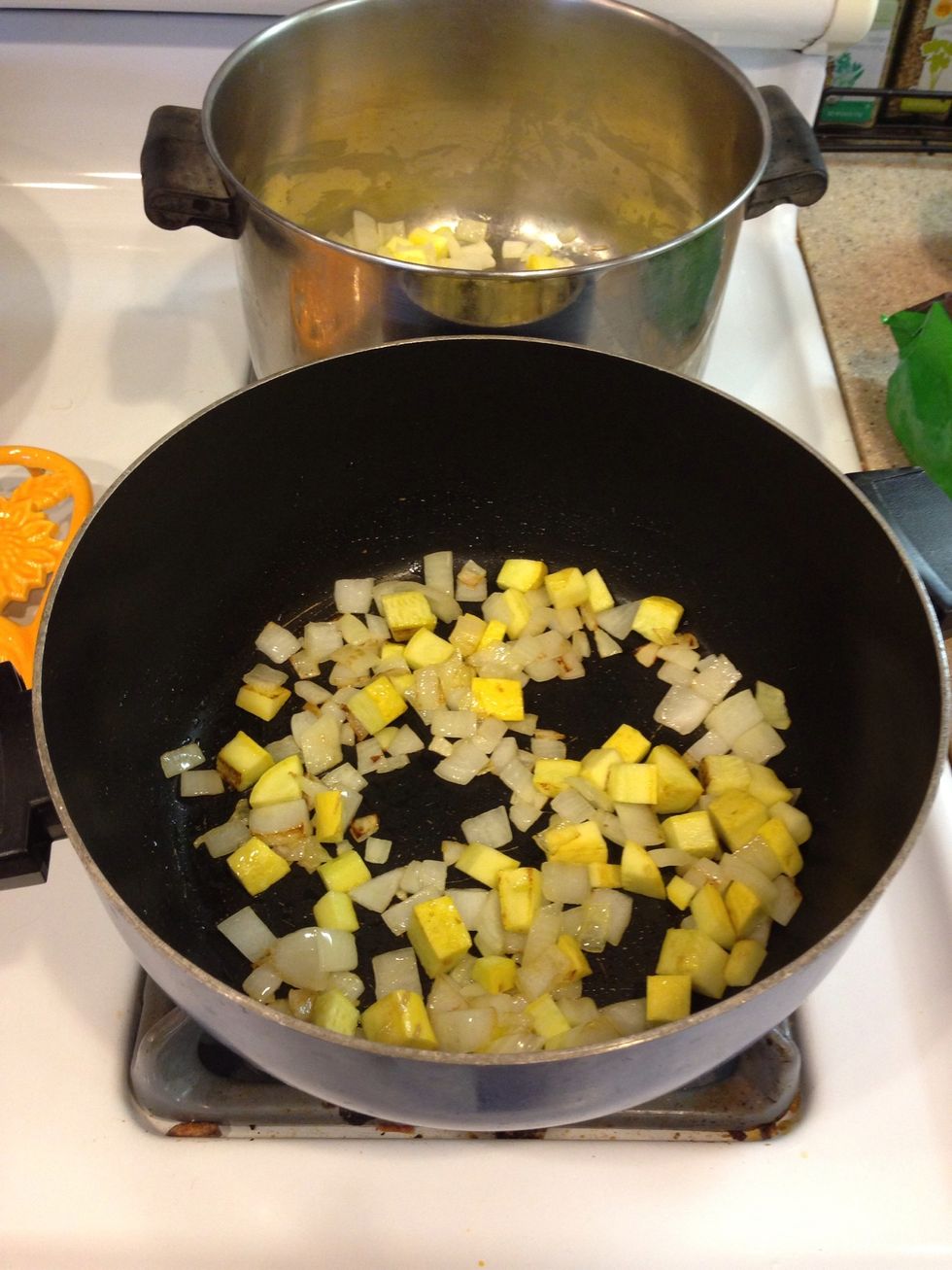 I skipped a couple of steps... Chop the onion, garlic, and squash and add it to a large soup pot with a little bit of olive or coconut oil. I had to use two small pots because I do not own a big pot!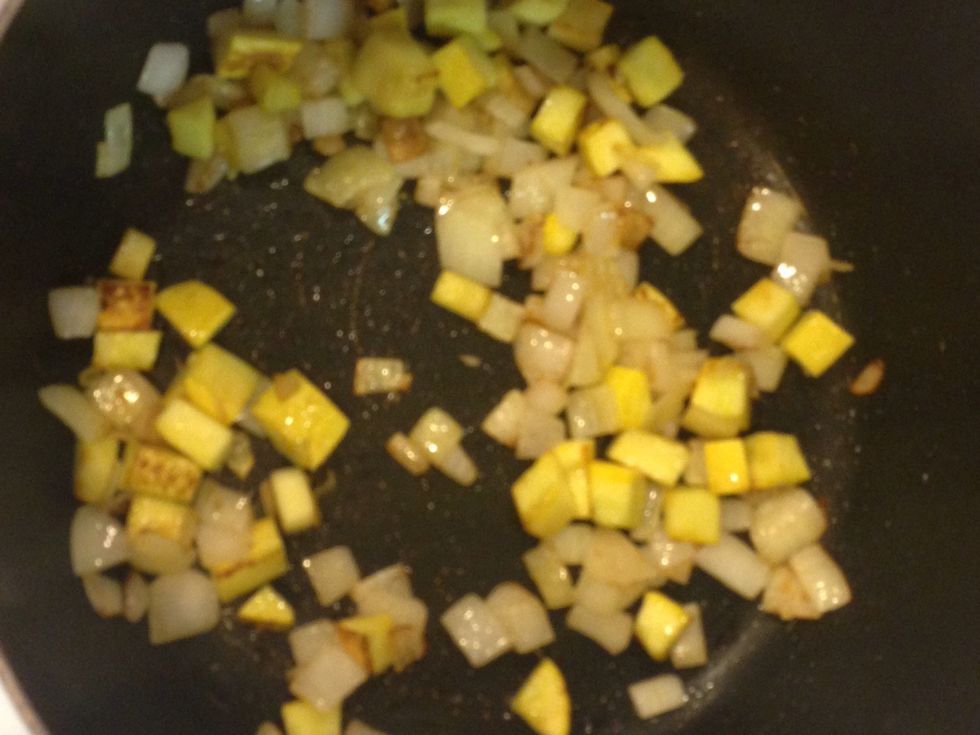 Cook until starting to brown nicely.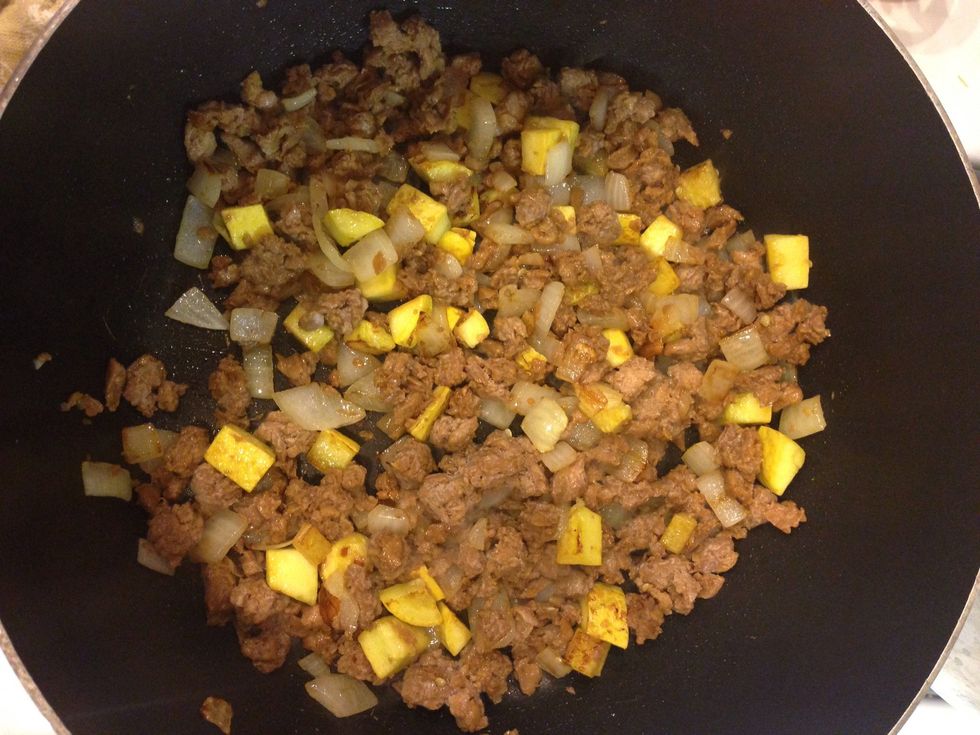 Add the crumbles! Don't worry if they start to stick to the bottom of the pot, they will scrape up later when you add some fluid.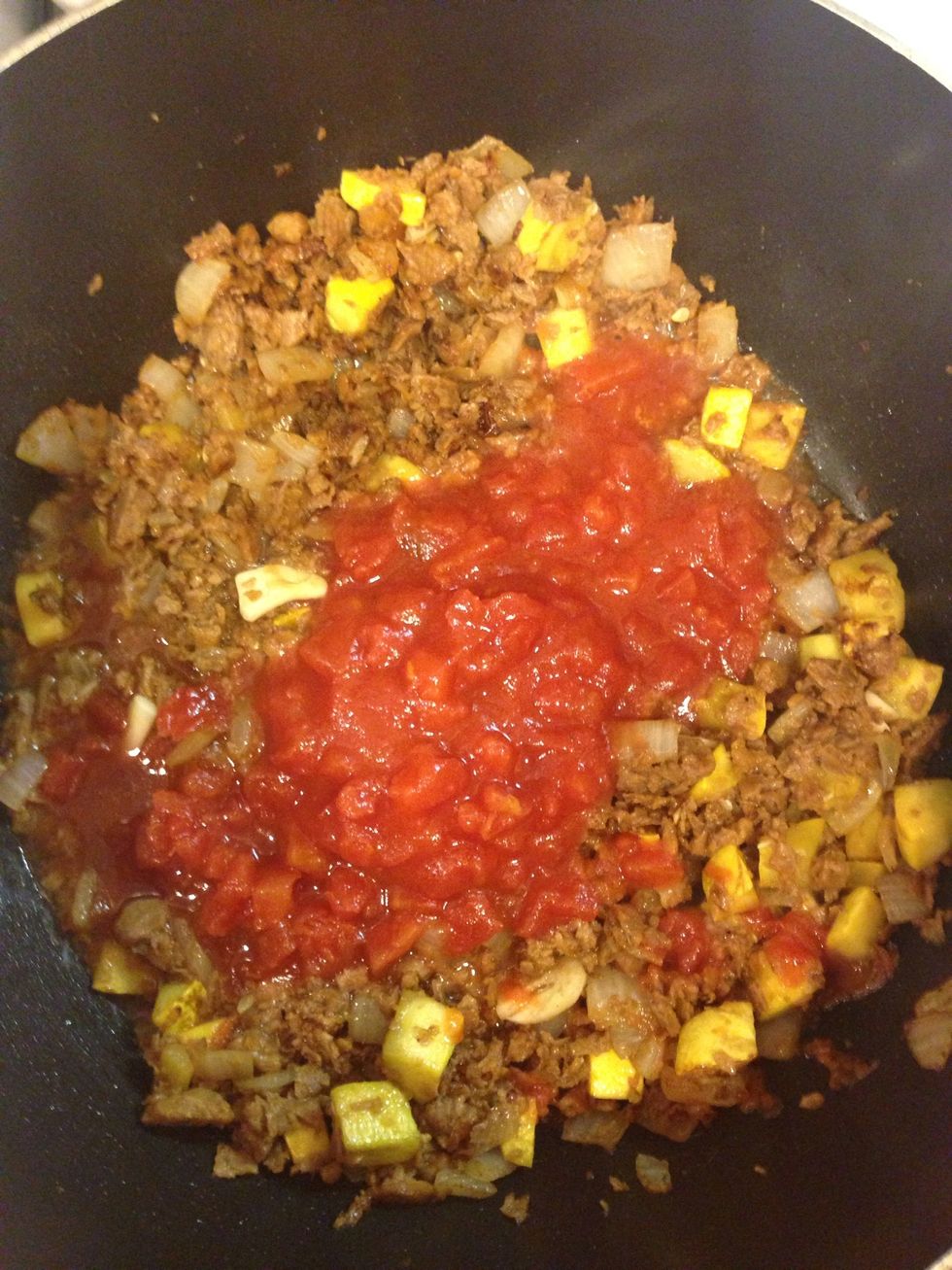 After the "meat" is cooked through, add the can of tomatoes with green chiles. Stir and cook for a couple of minutes.
Add your can of black beans, including the liquid inside. Stir.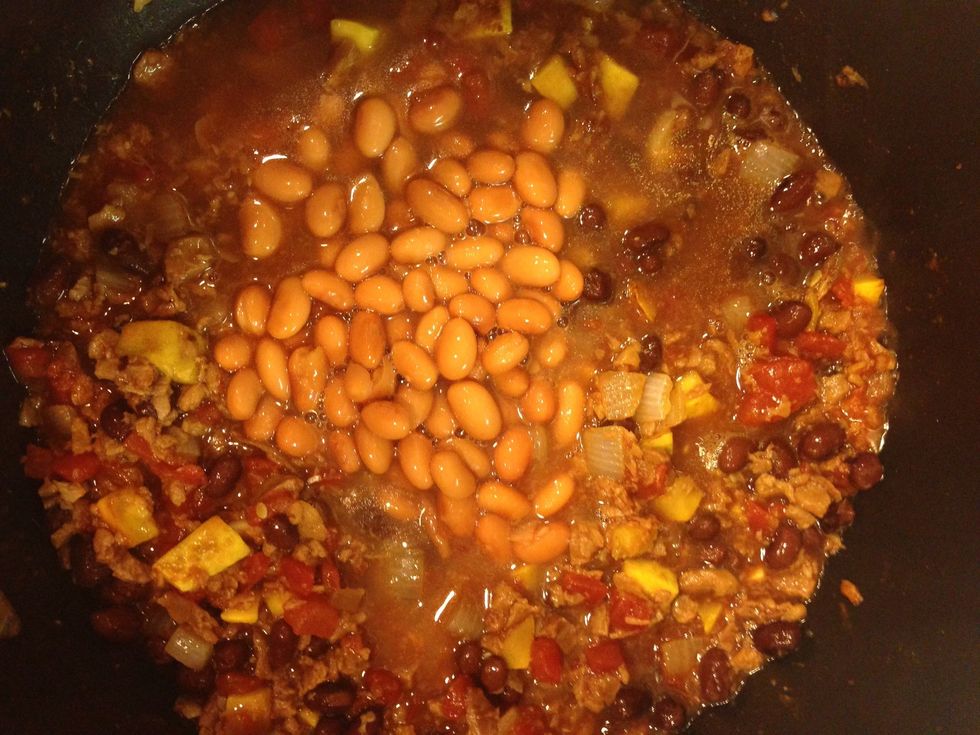 Add the can of pinto beans, including the liquid. Stir.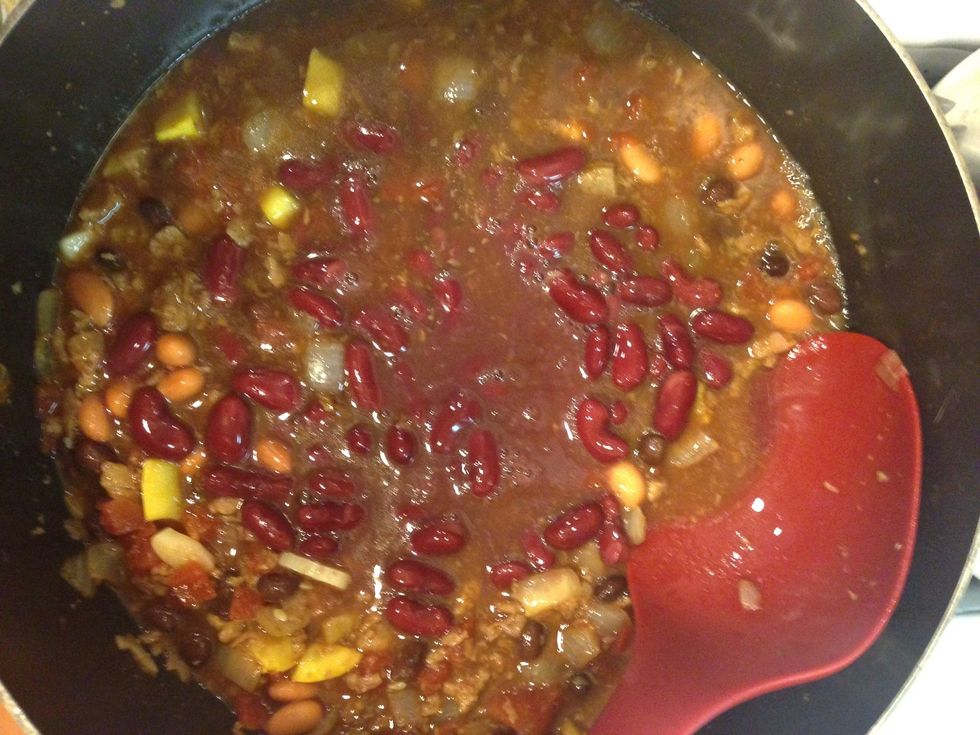 Add the can of kidney beans, including the liquid. Stir! Bring to a boil and then reduce the heat to medium low.
Add a tsp of brown sugar.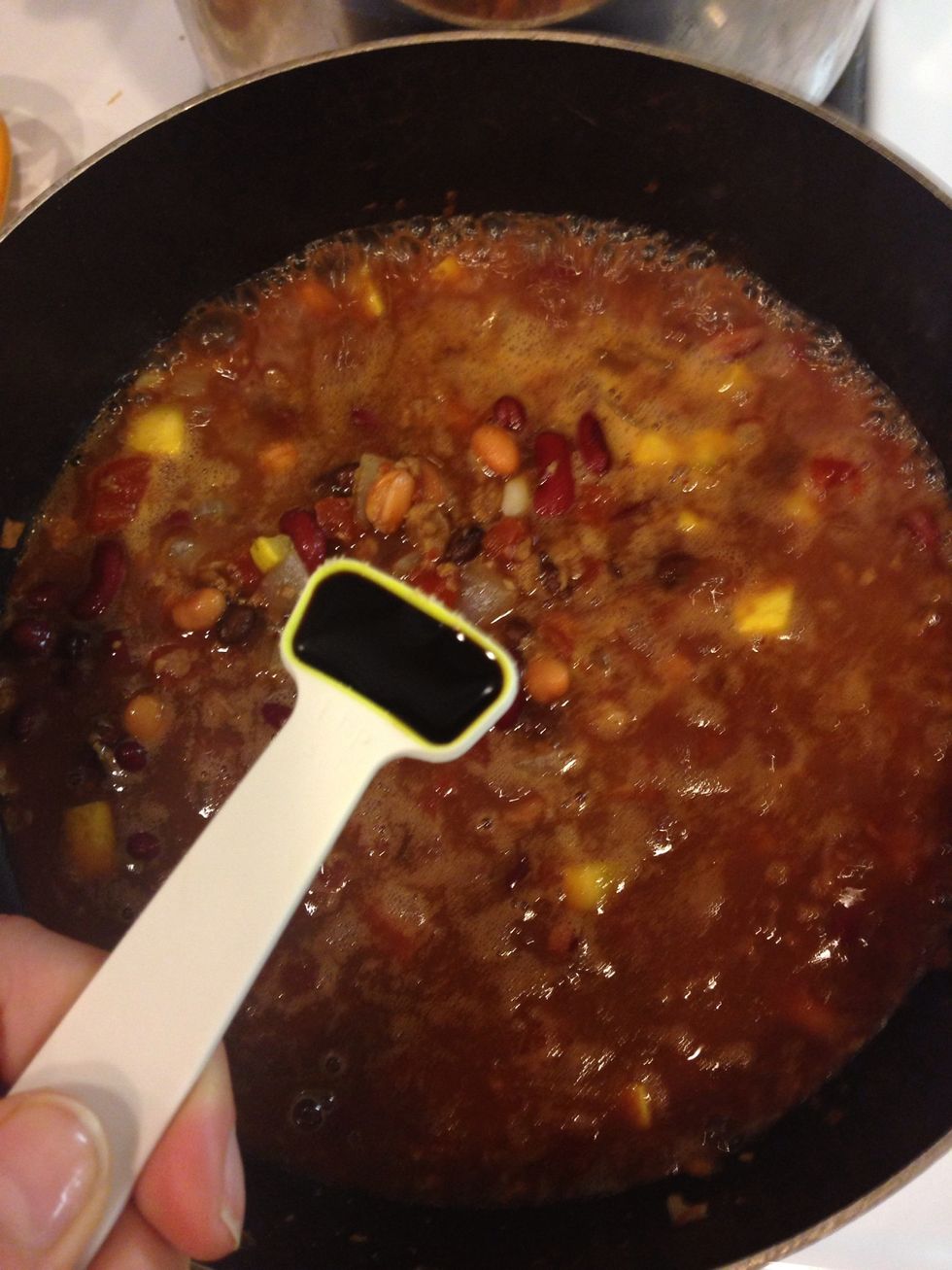 Add a tsp of balsamic vinegar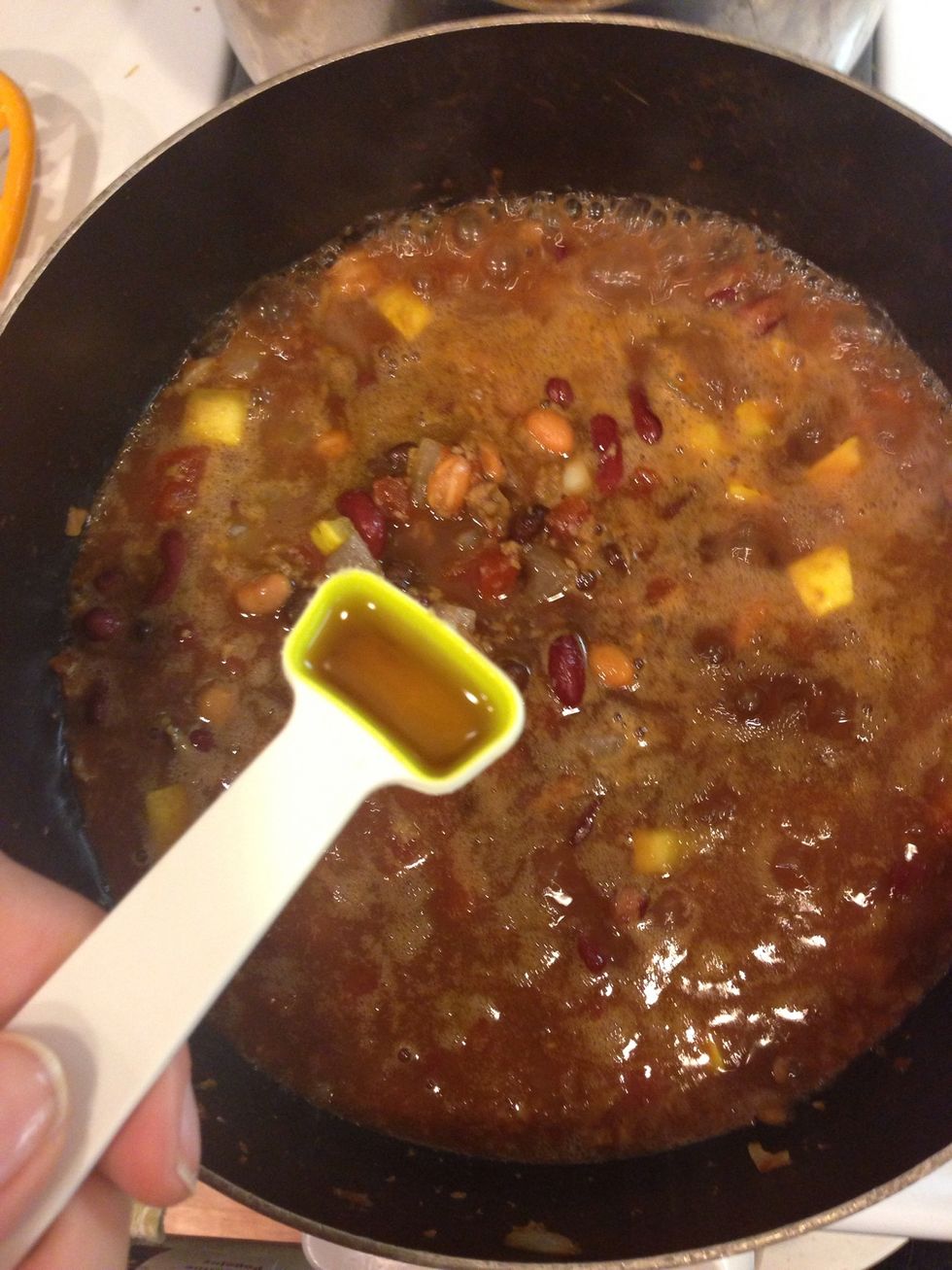 Add a splash of sherry (it's okay if you don't have any... It's just a flavor enhancer!)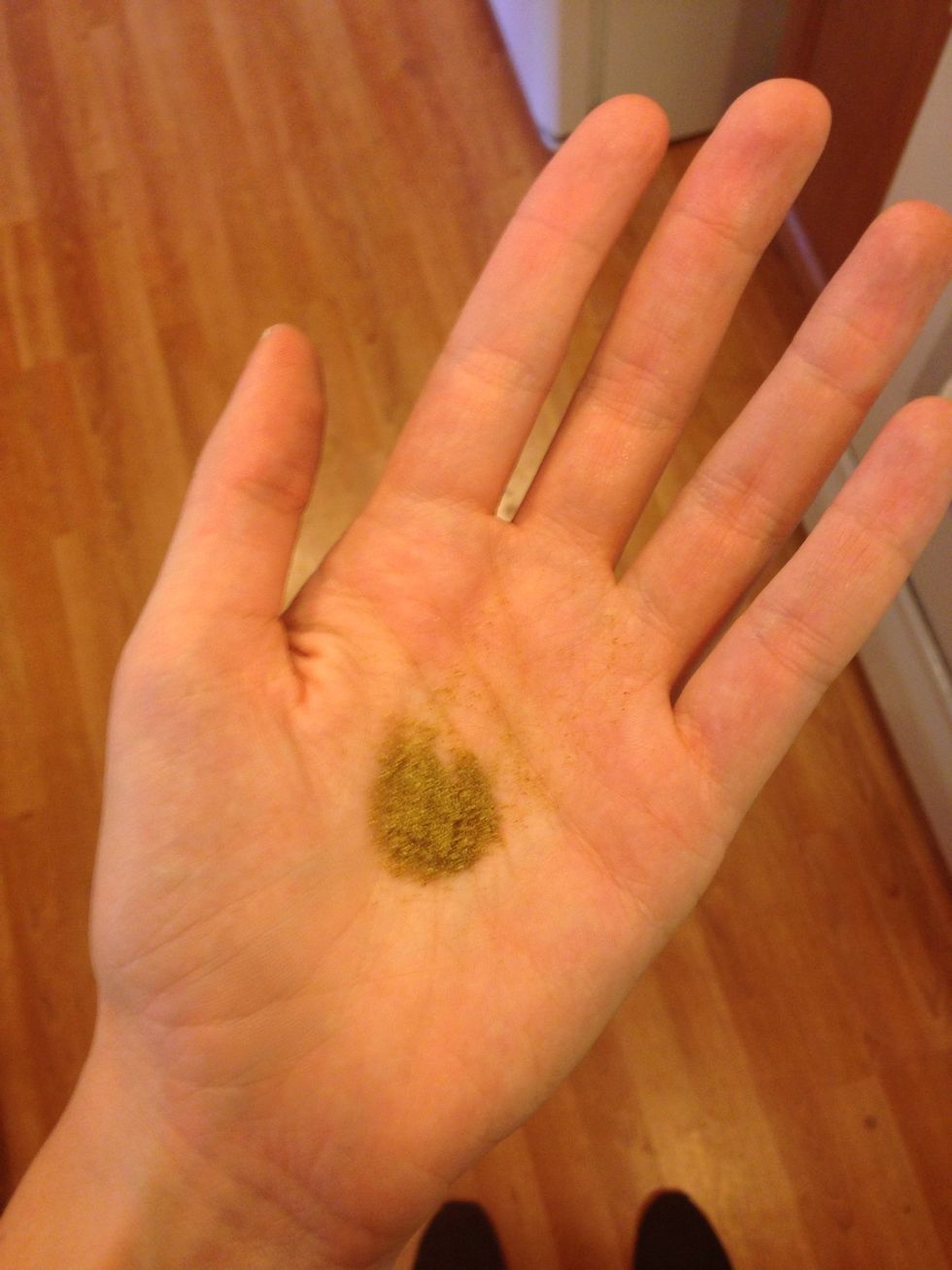 Add all of your seasonings! I add a good pinch of each, but you can play around with the amounts to your taste.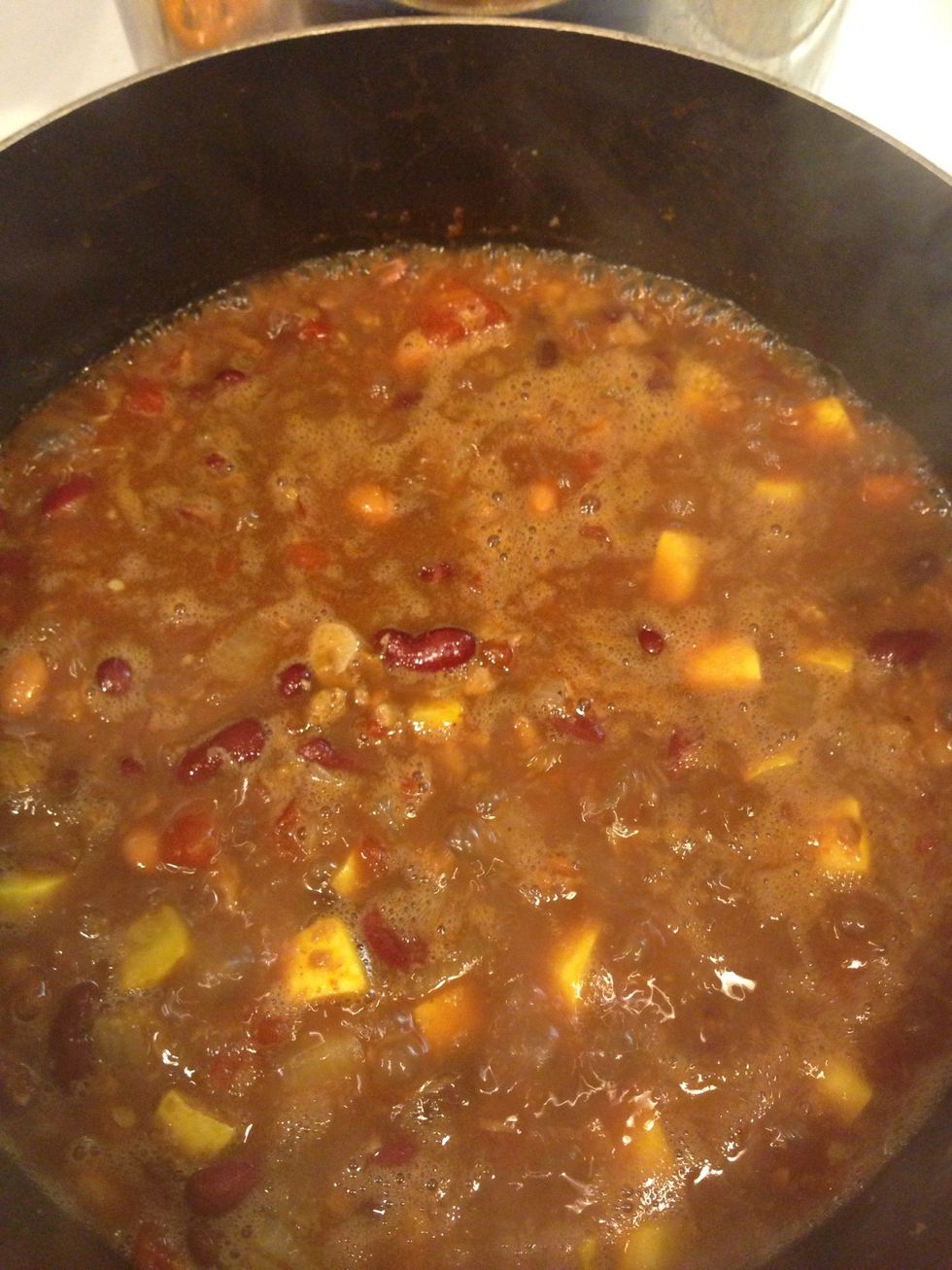 Stir it all together! You are done putting the chili together, now you just have to cook it covered for about half an hour to let all of the flavors meld together!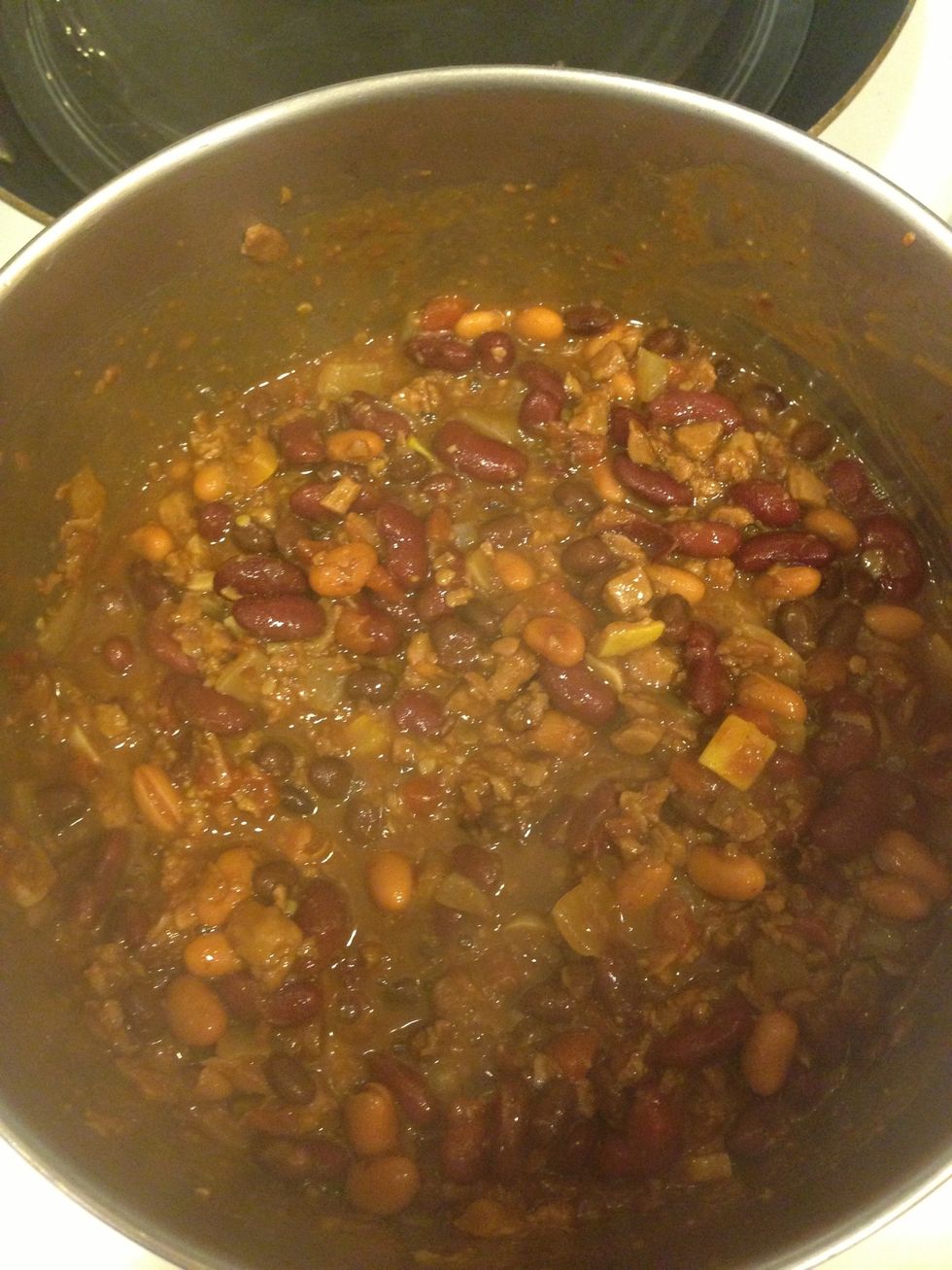 After half an hour. Isn't it beautiful?? If your is too watery, you can continue cooking it with the lid off so that some fluid evaporates.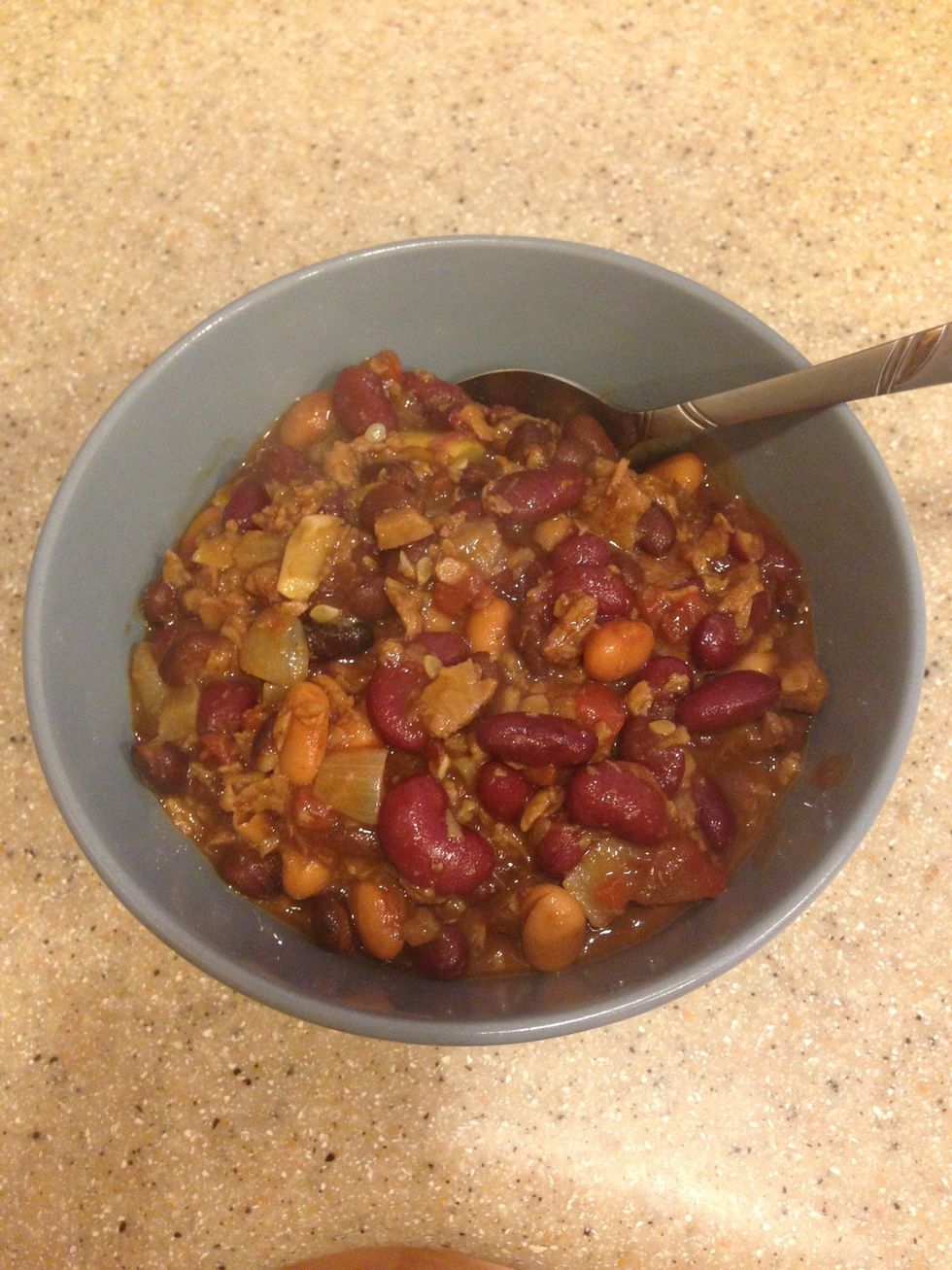 Enjoy! If you are a carnivore, I highly recommend substituting the vegan crumbles for veal :)
1.0 Bag of vegan "ground beef"
1.0 Onion
3.0 Garlic cloves
1.0 Yellow squash
1.0 Can of pinto beans
1.0 Can of black beans
1.0 Can of kidney beans
1.0 Can of diced tomatoes with green chiles
1.0tsp Balsamic vinegar
1.0tsp Sherry/cooking wine
1.0tsp Brown sugar
1.0pch Paprika
1.0pch Pepper
1.0pch Chili powder
1.0pch Cumin
Kat Popejoy
I'm a Pescetarian who lives with a Vegan and a Carnivore, so most of my recipes are adaptable and vegan-friendly :)