Short-cut vegan gumbo without the oil for a roux.
35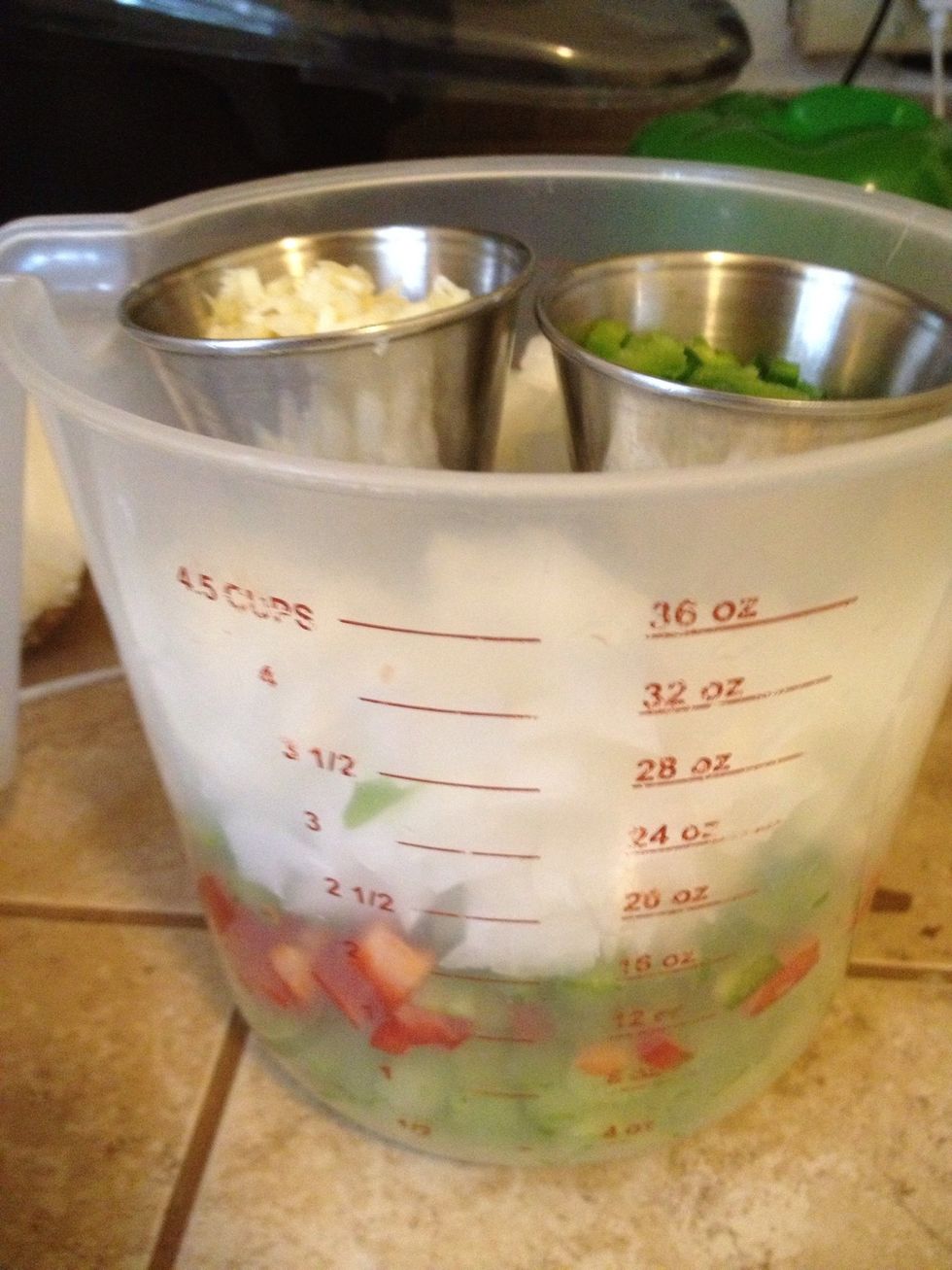 "Holy trinity". Celery, onion, bell peppers.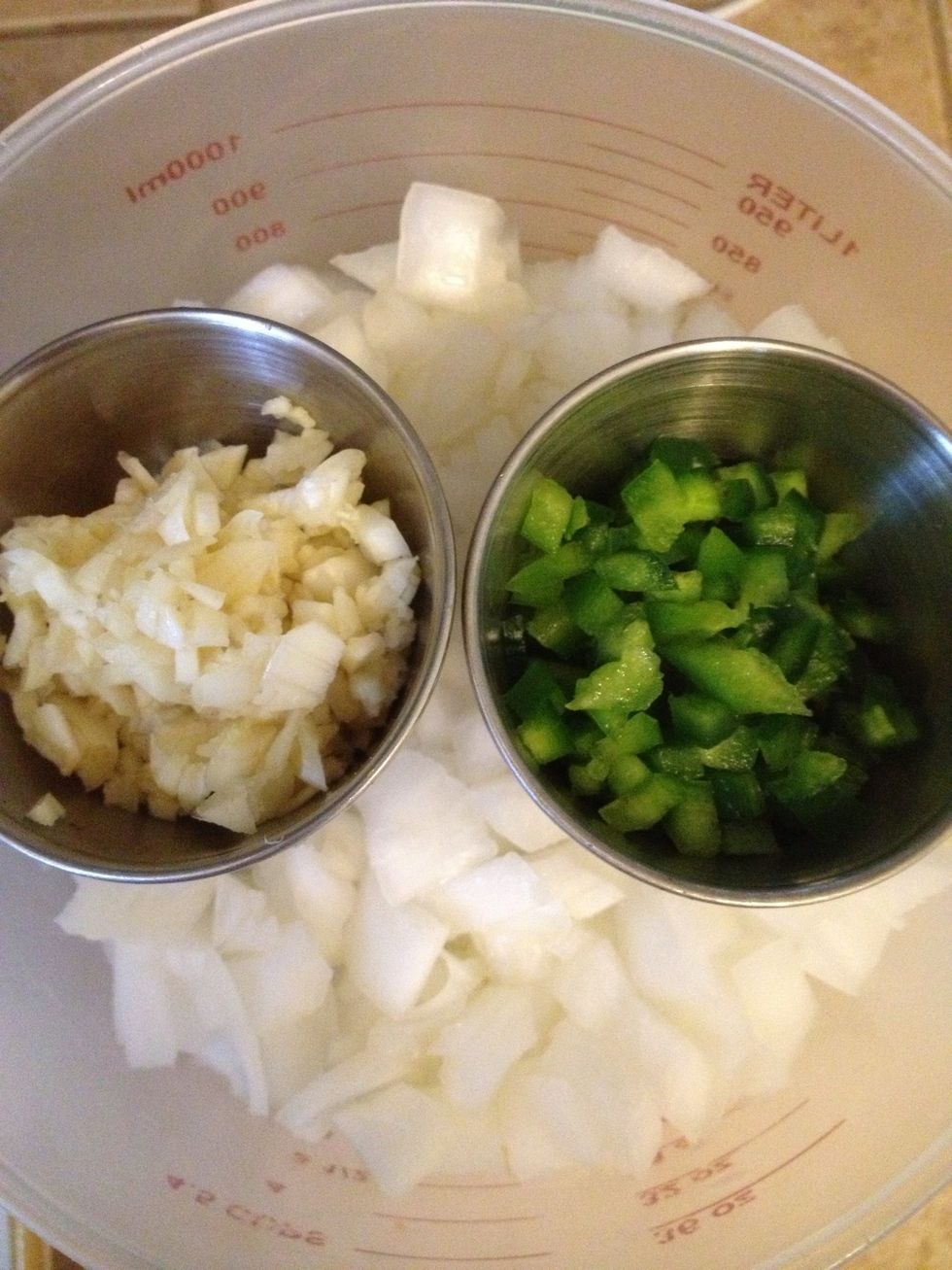 Garlic and jalapeño.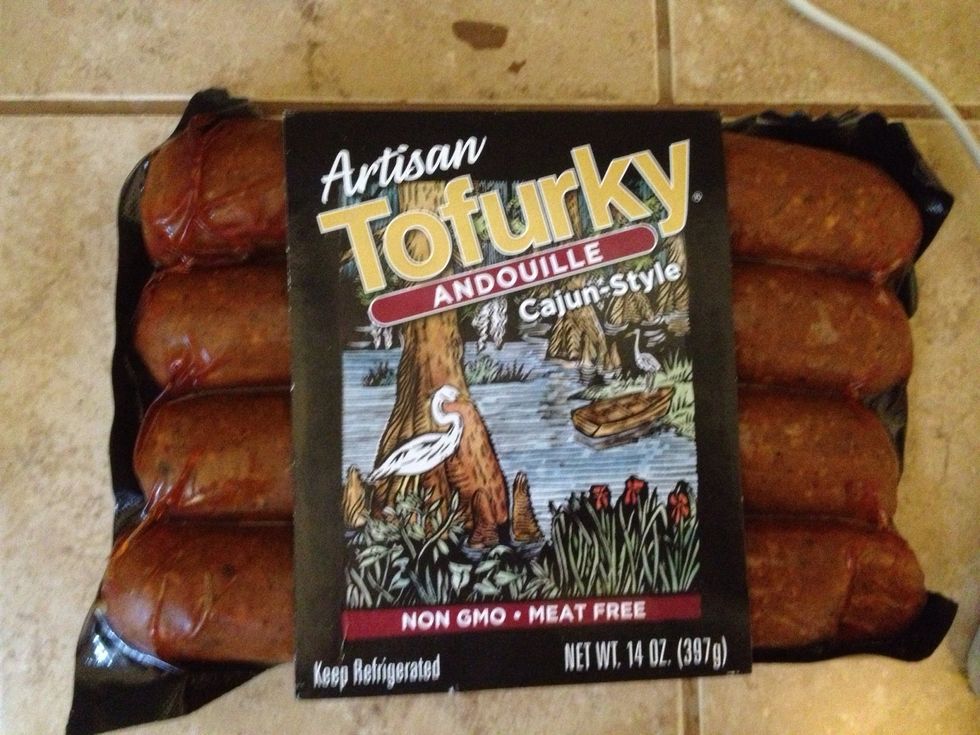 How lucky to find this!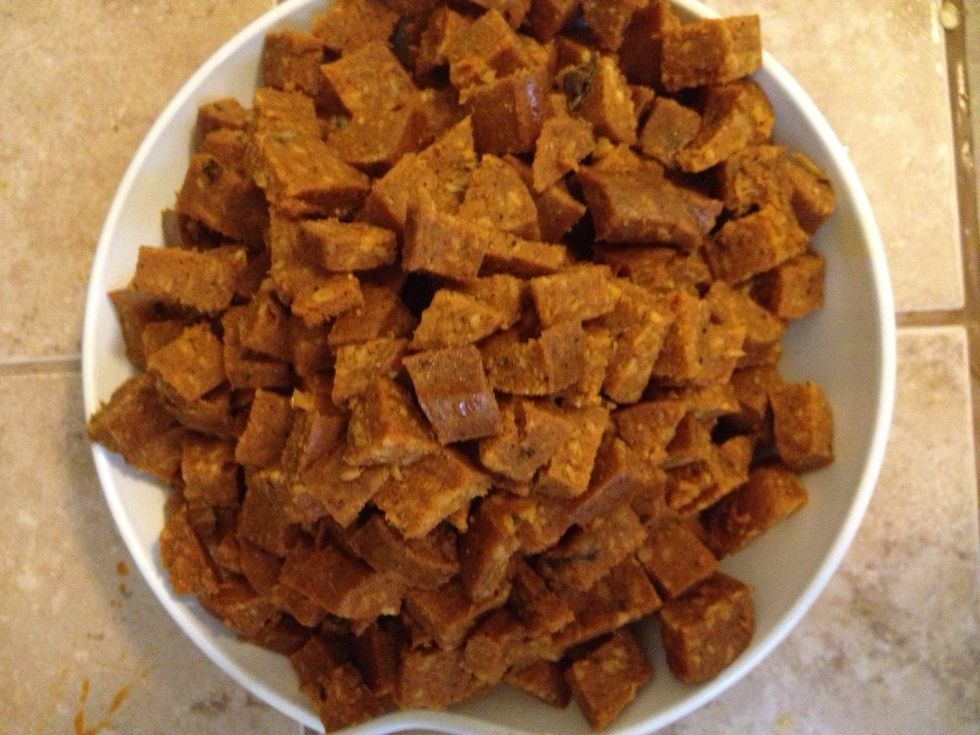 Dice.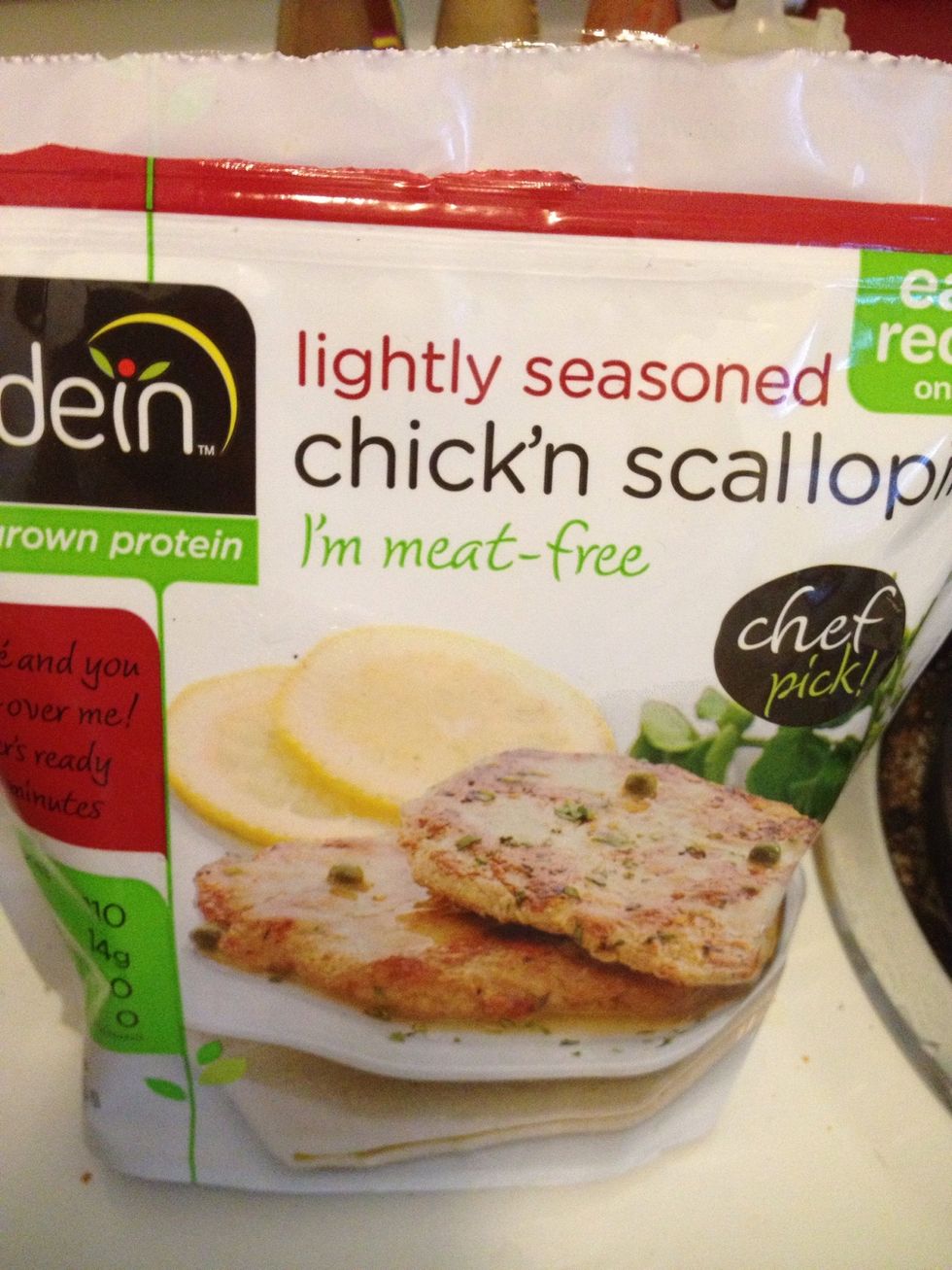 You can use any brand (just check labels for egg-whites and/or milk).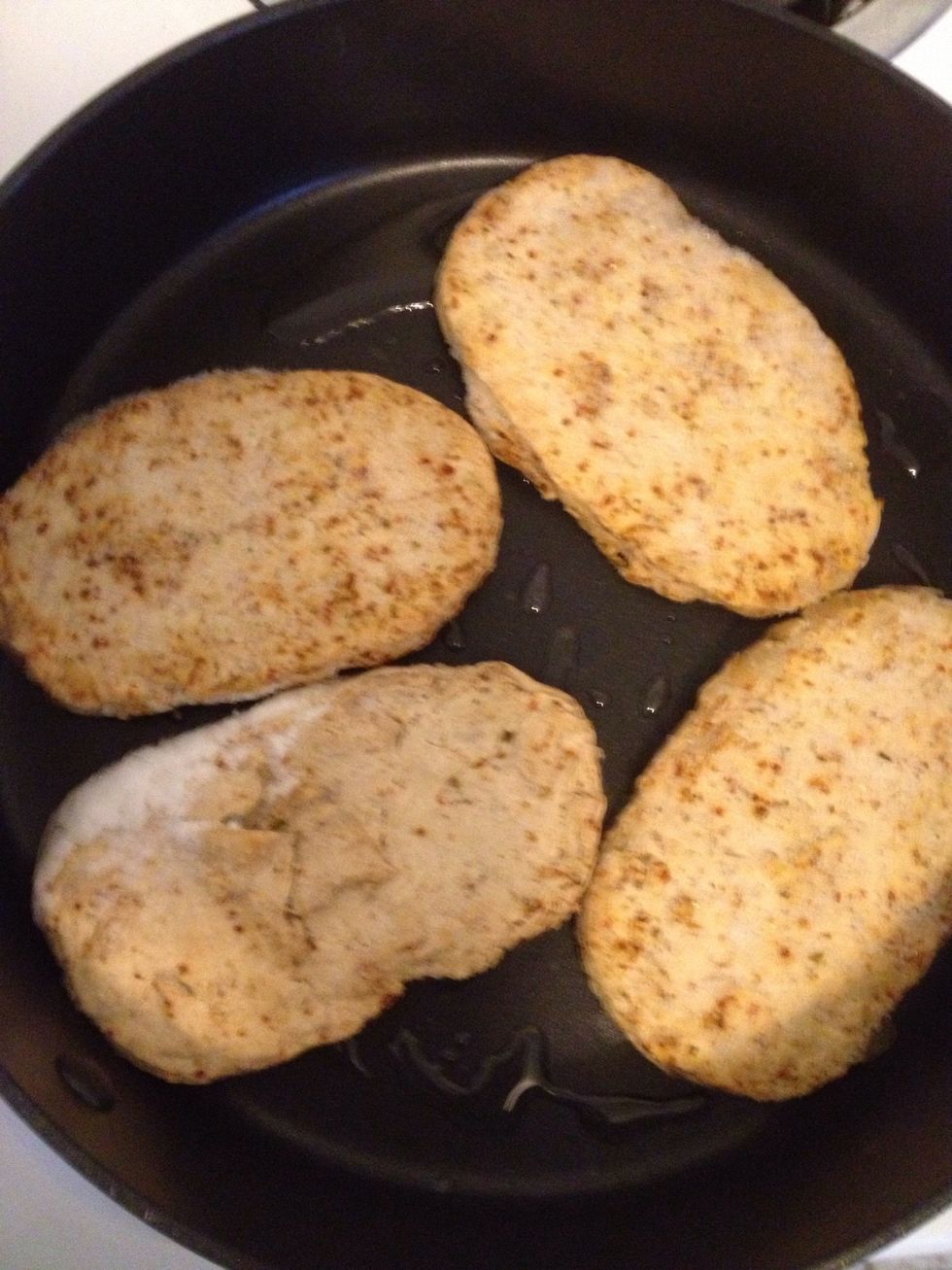 Few minutes on each side.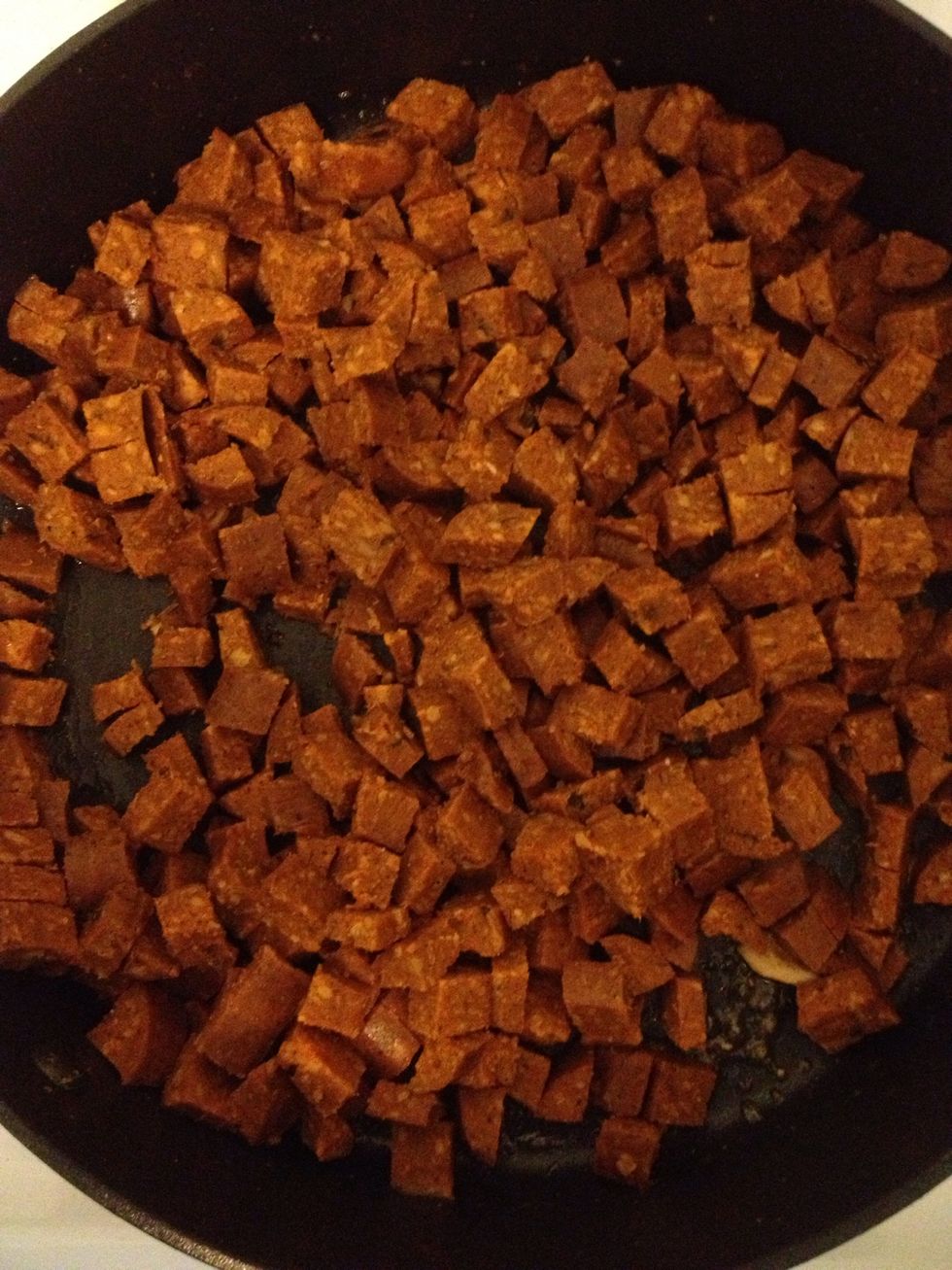 And the andoullie.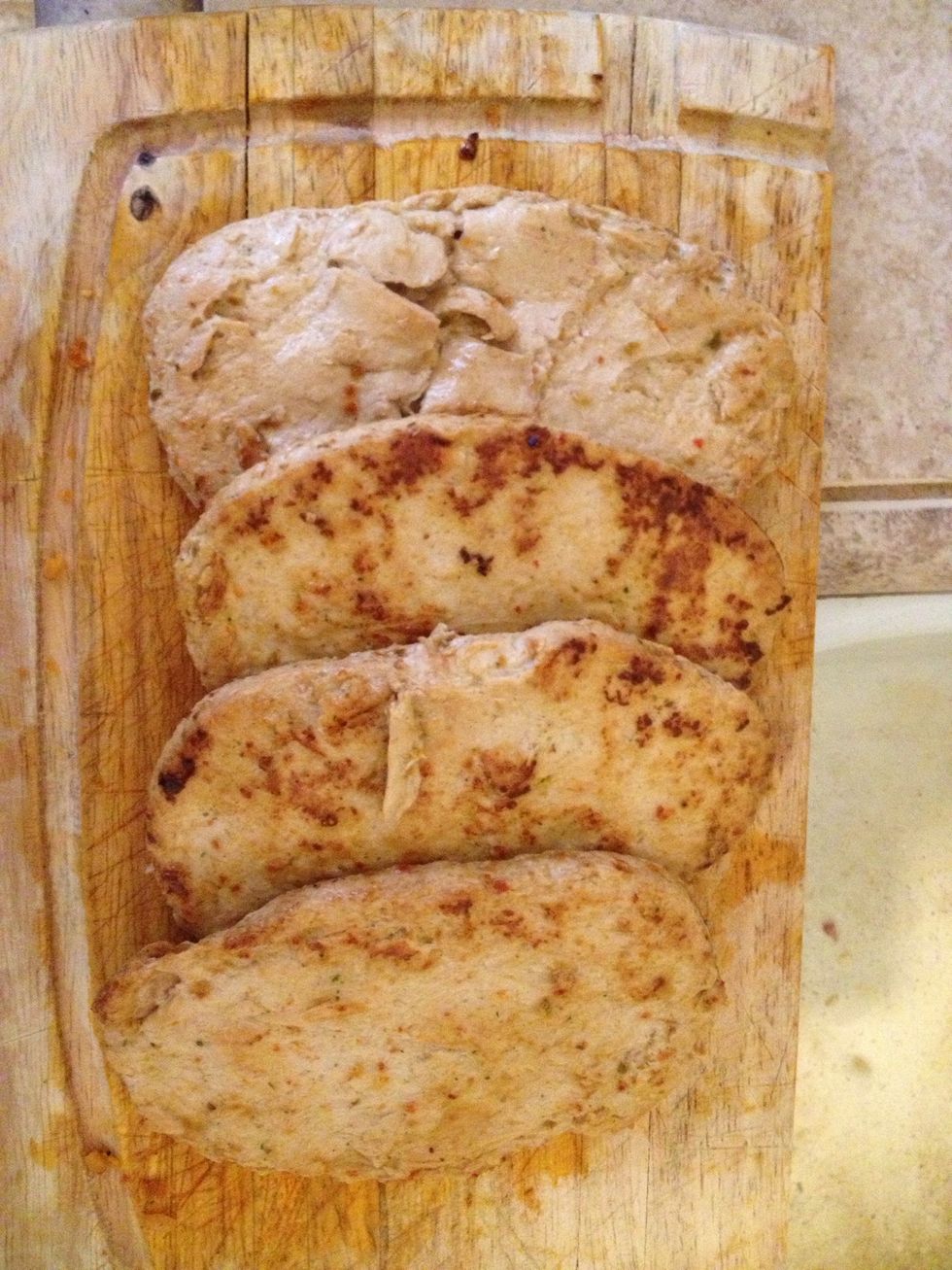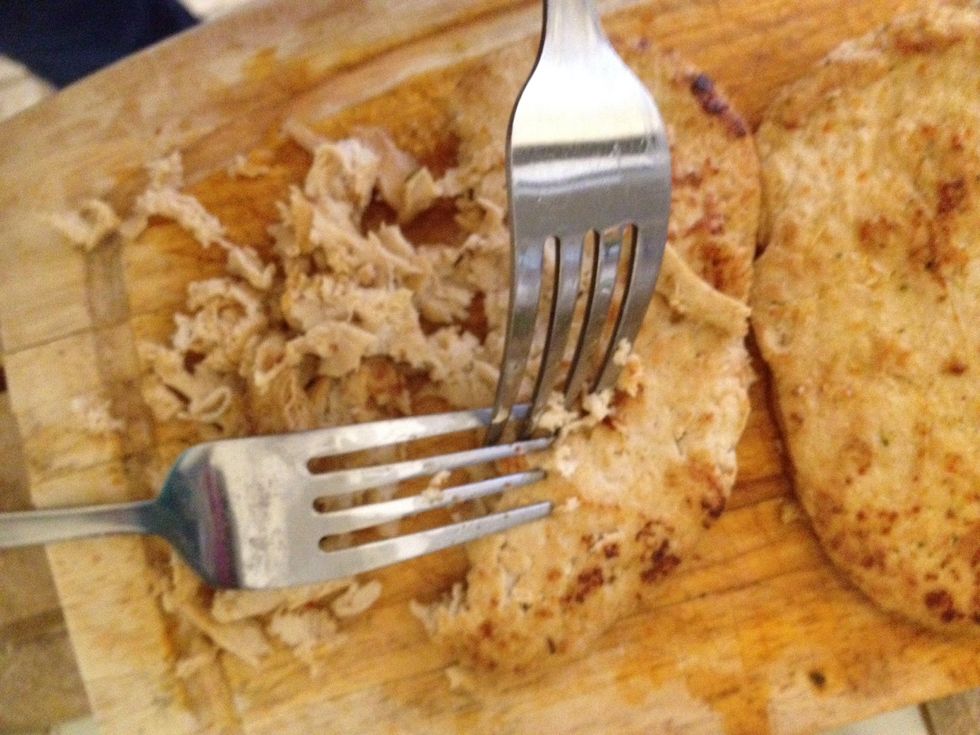 Shred the "chicken".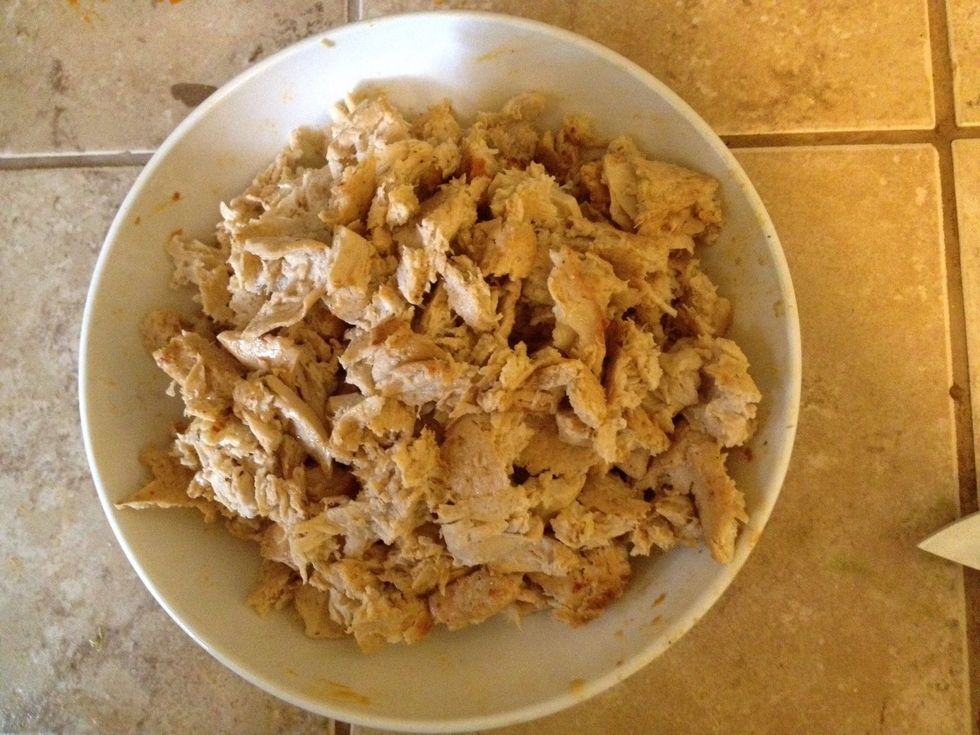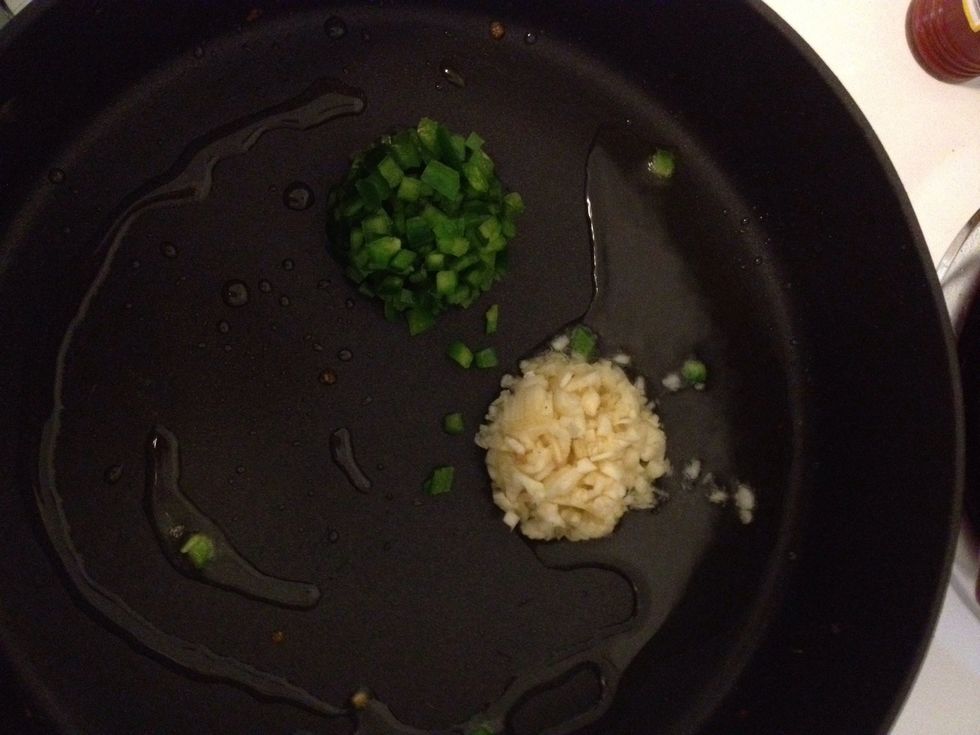 Sauté the garlic and jalapeño.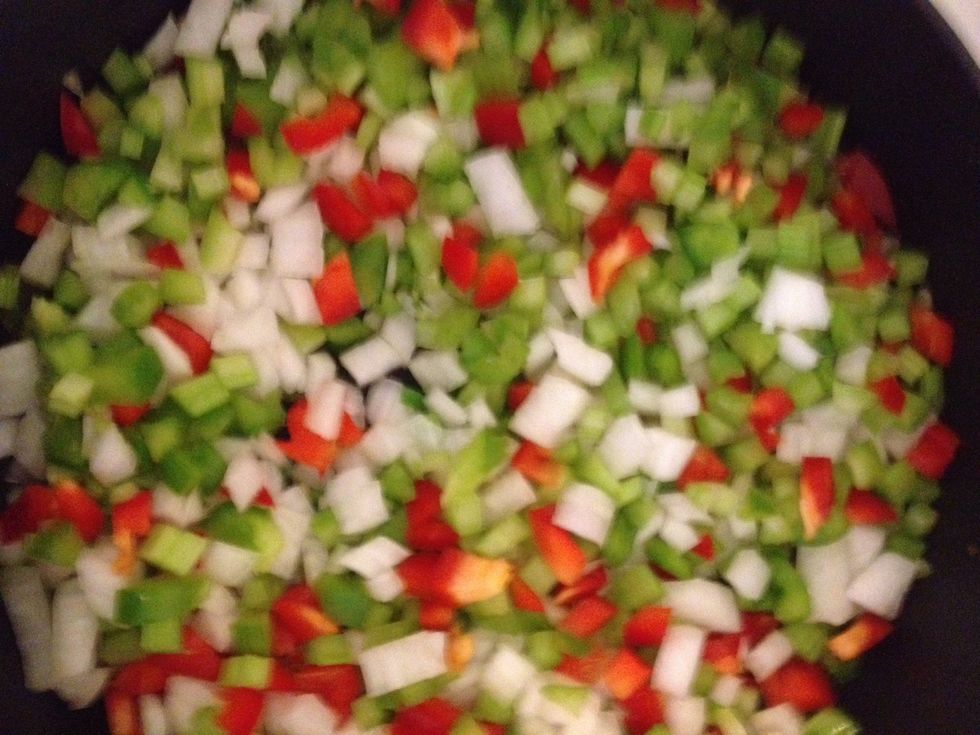 Add onions, celery, and bell peppers after a few minutes.
I used 2 of these in place of making my own roux. Blasphemy chèr I know.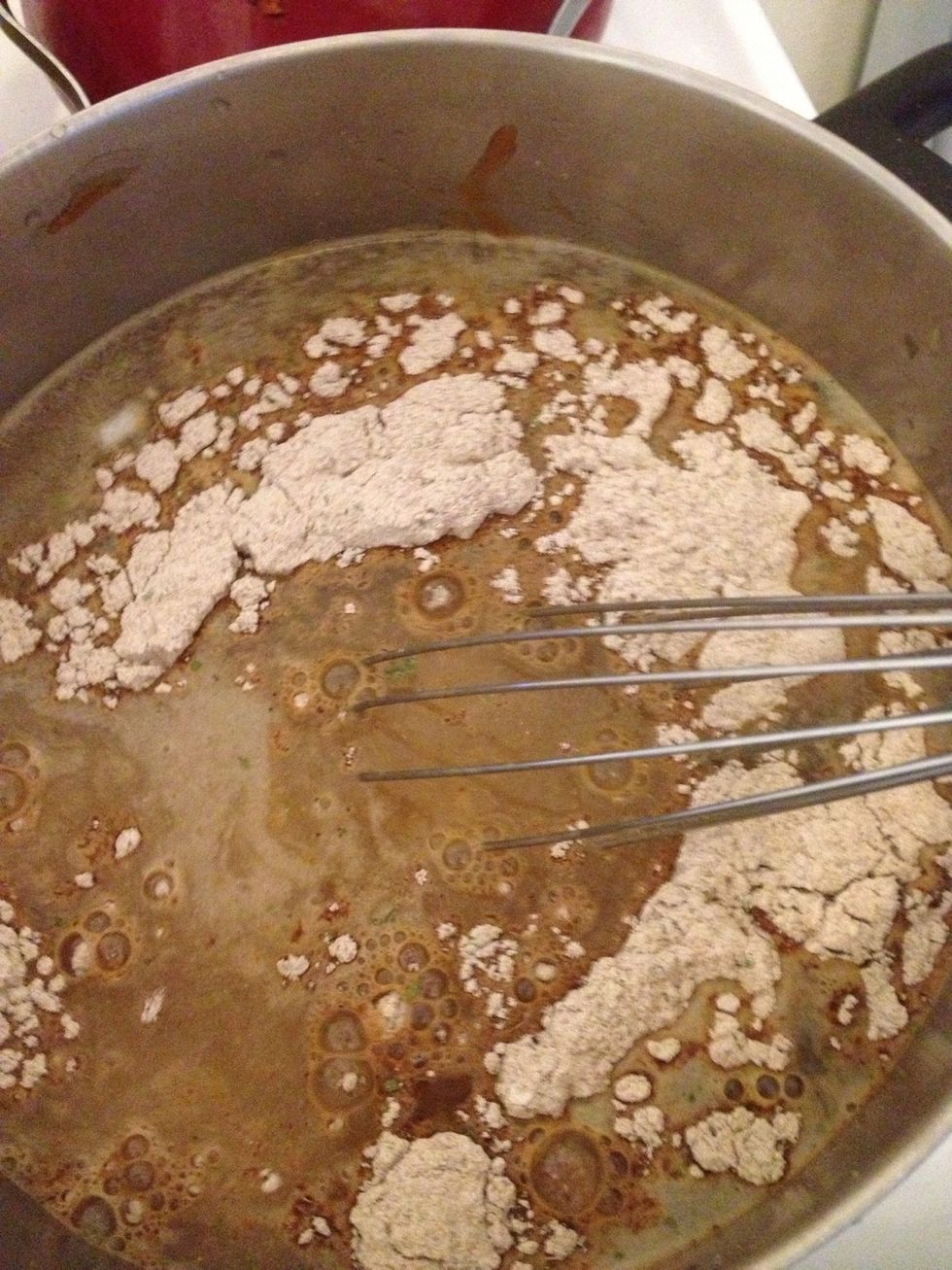 Stir with cold water.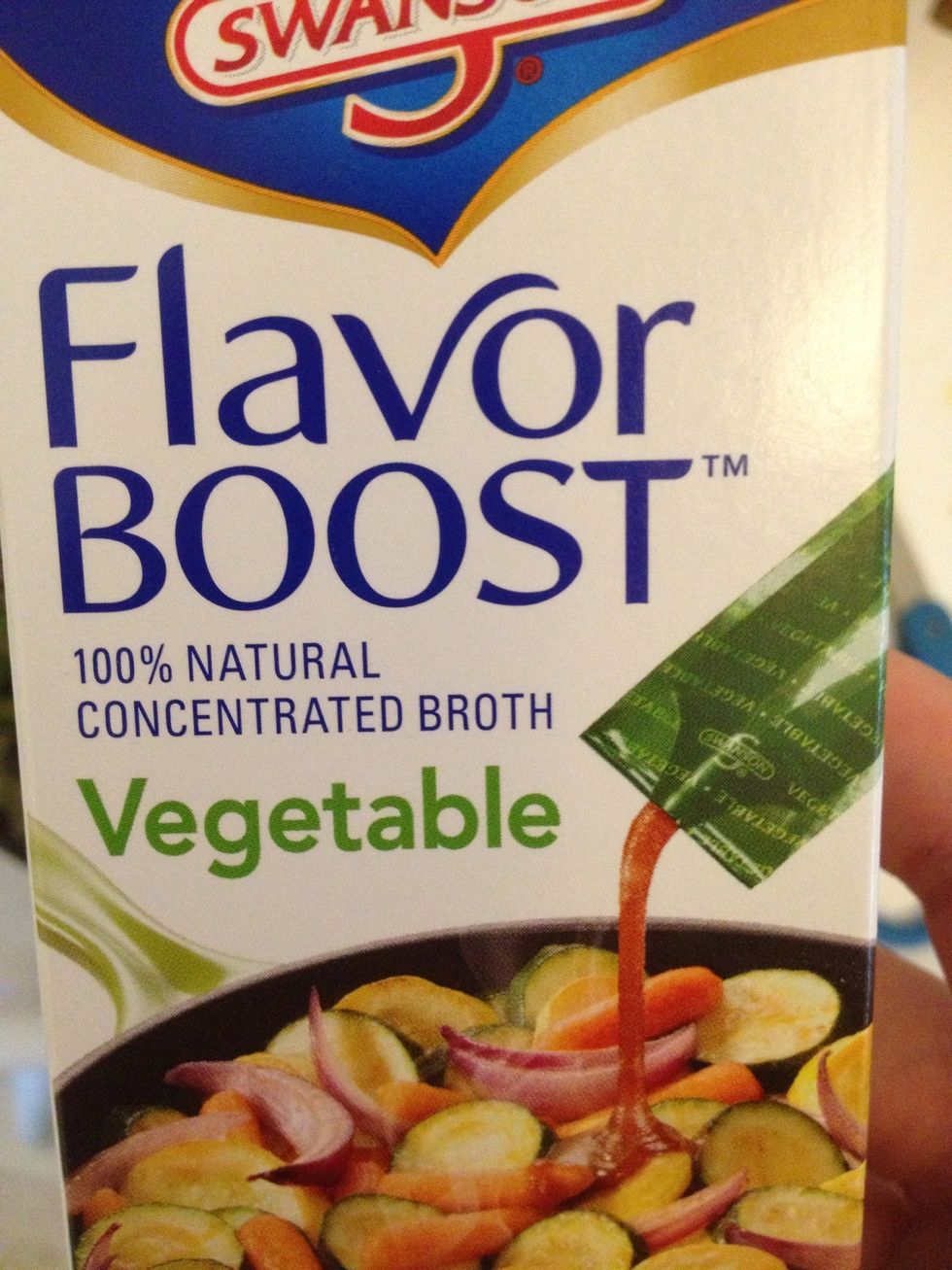 Add 2 of these, or bouillon cubes.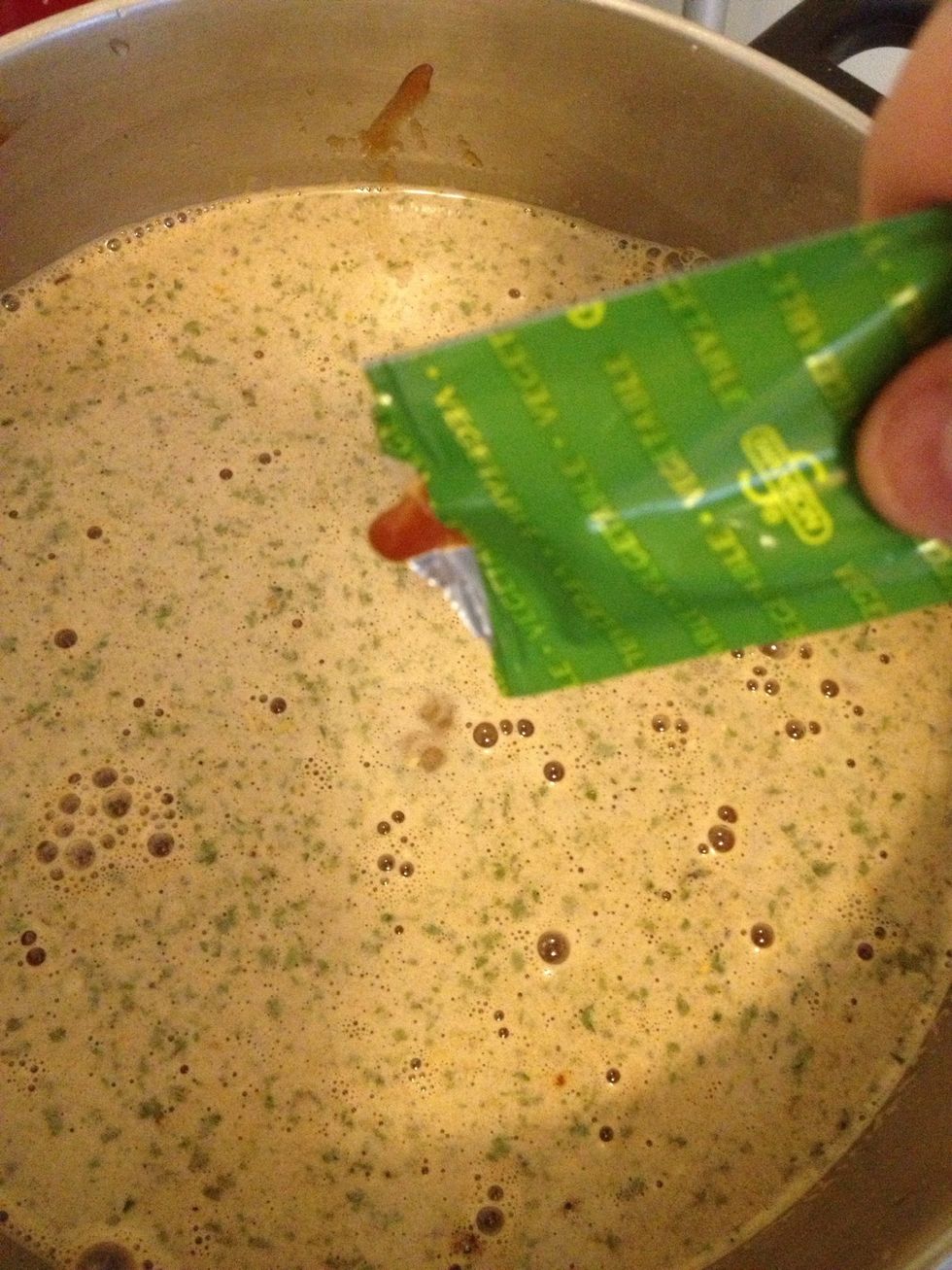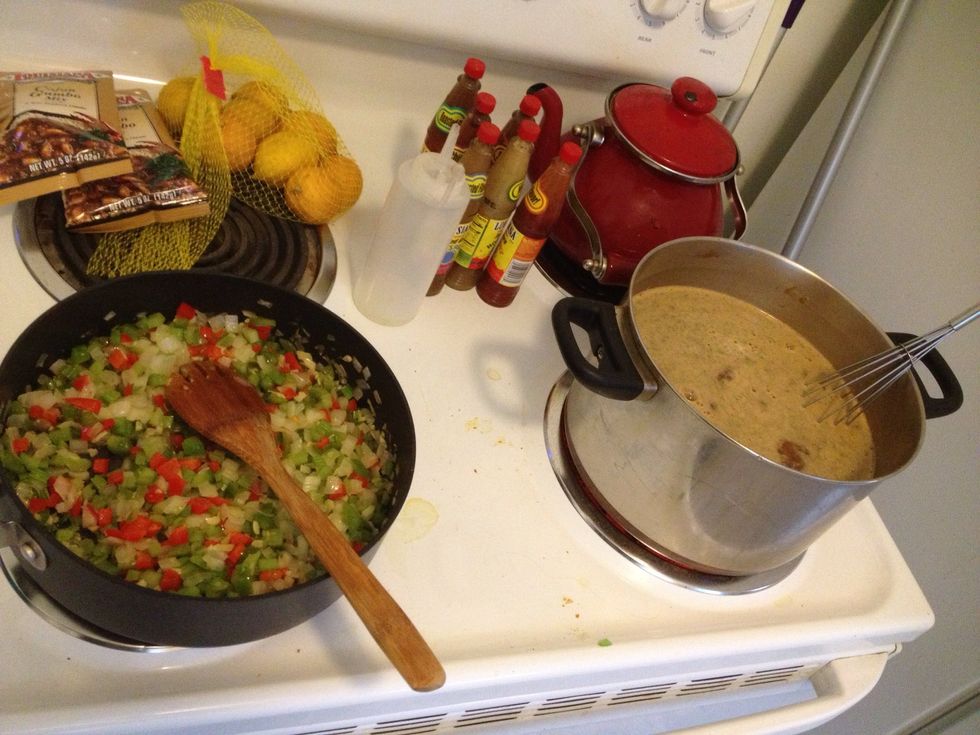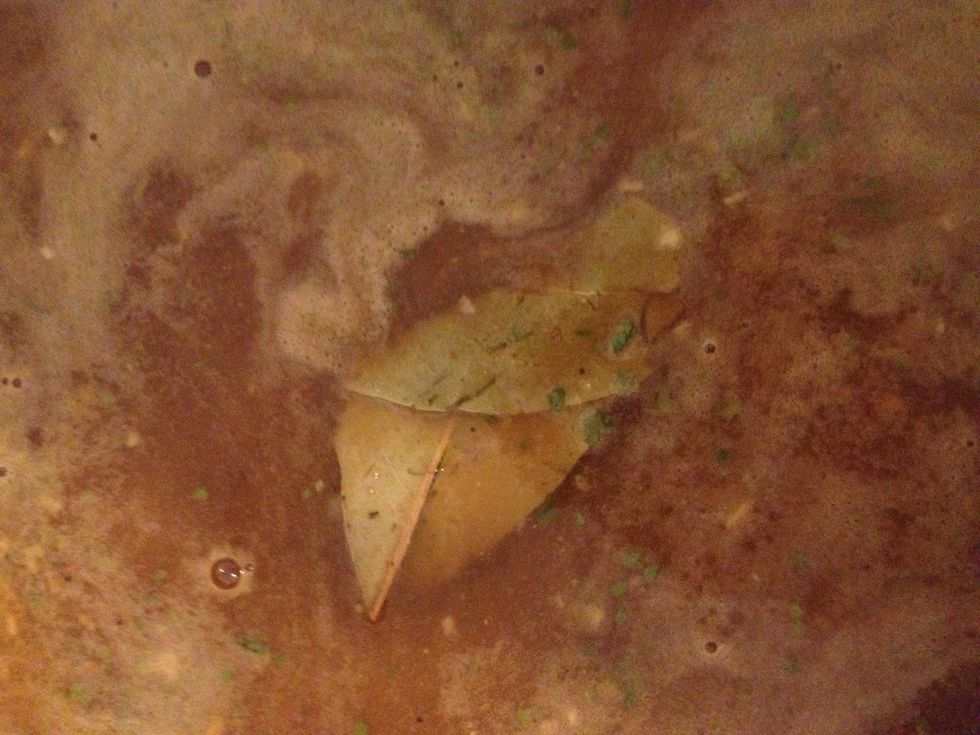 Add 3 bay leaves.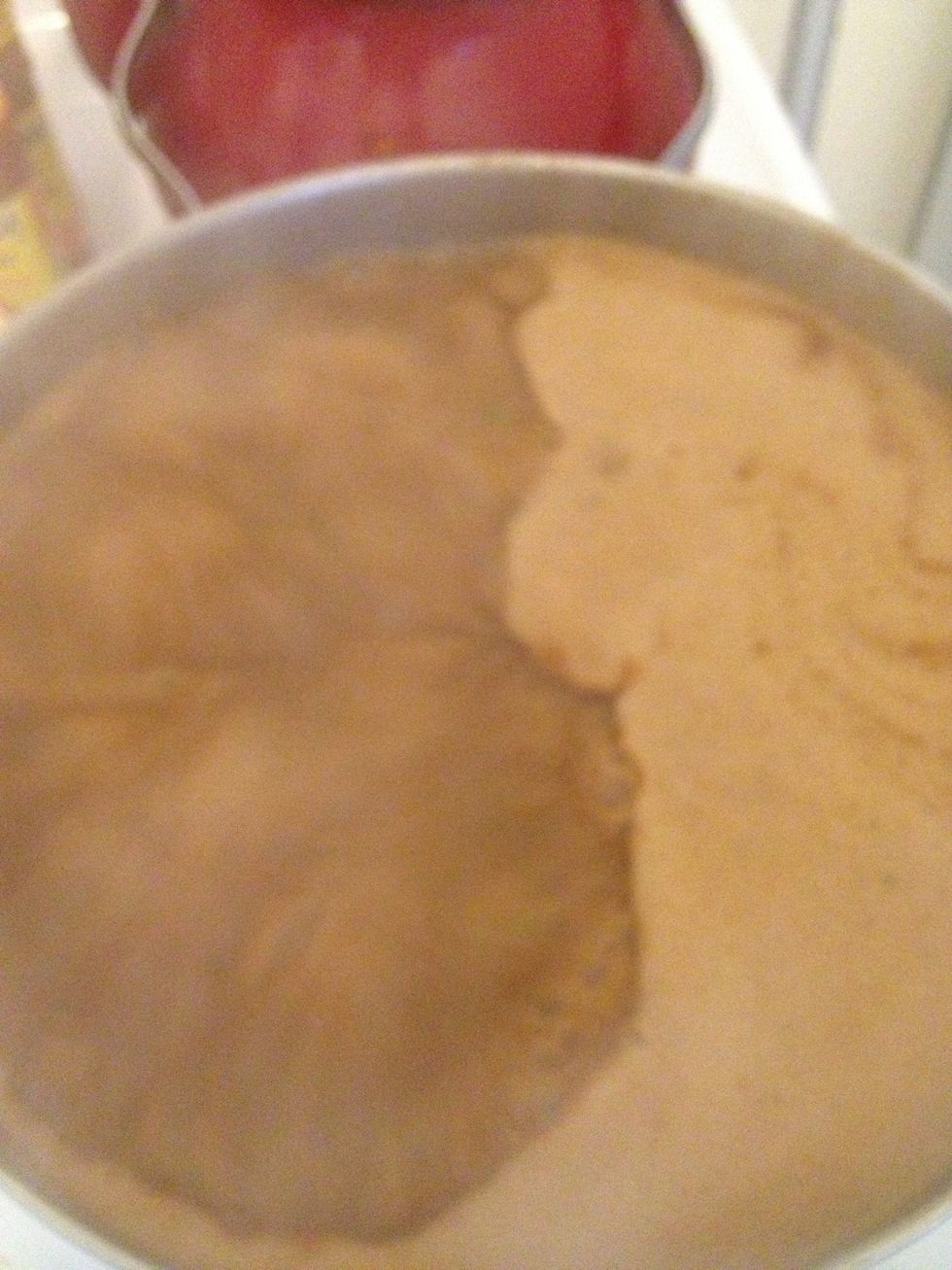 Rolling boil.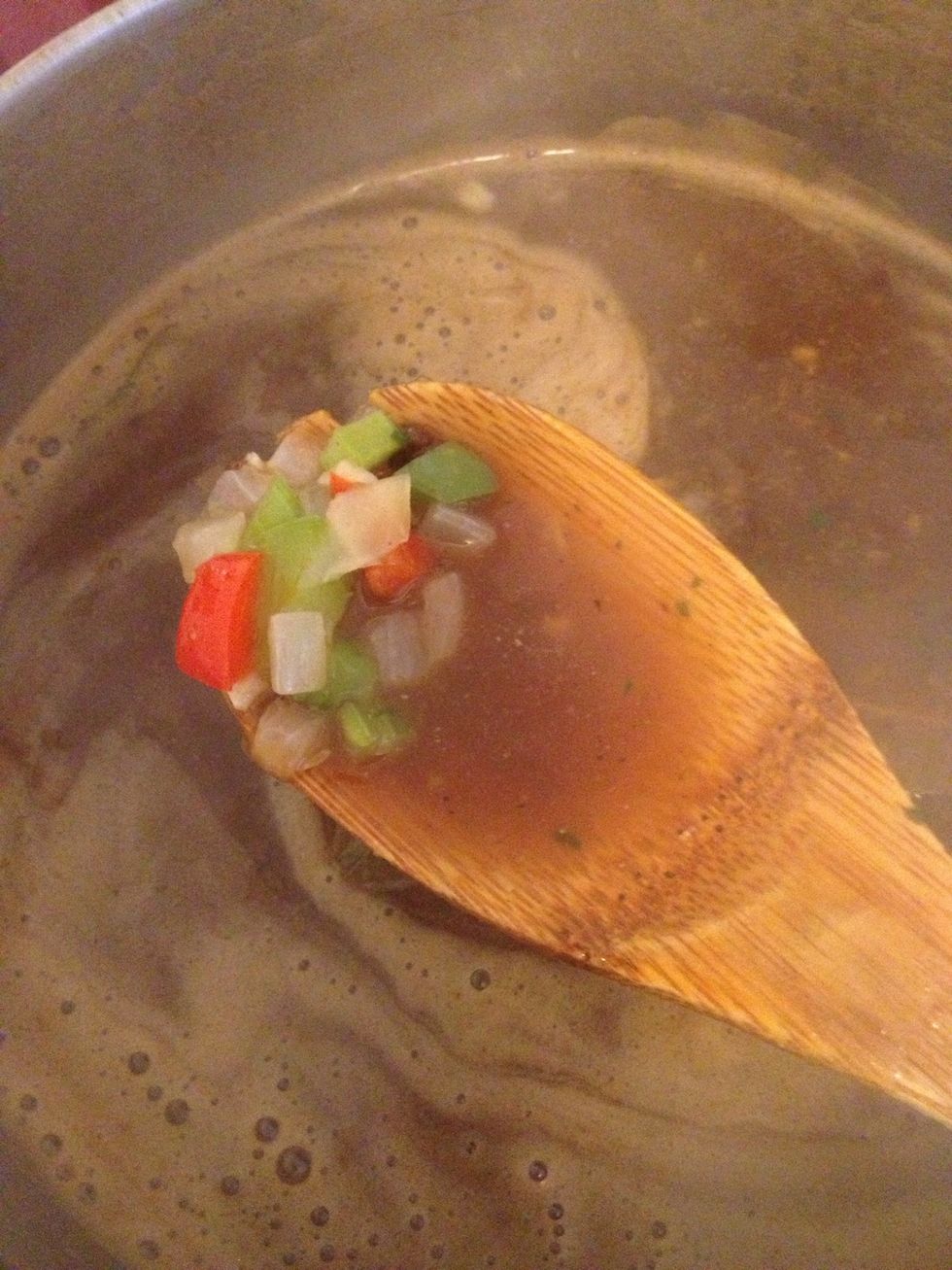 Add veggies.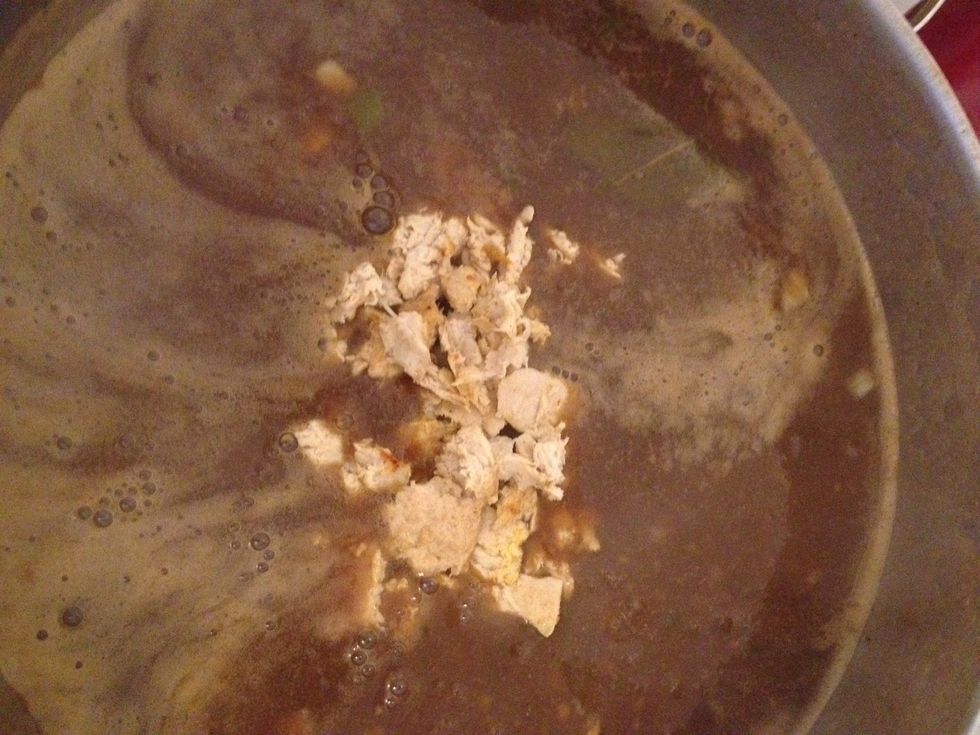 Add "meats".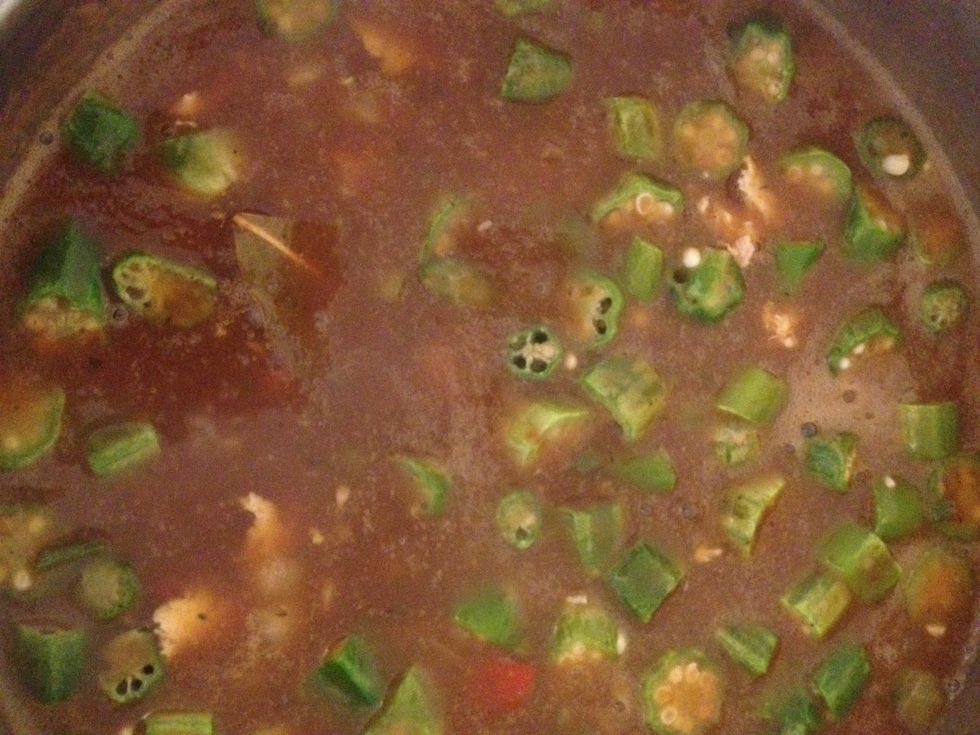 Add okra.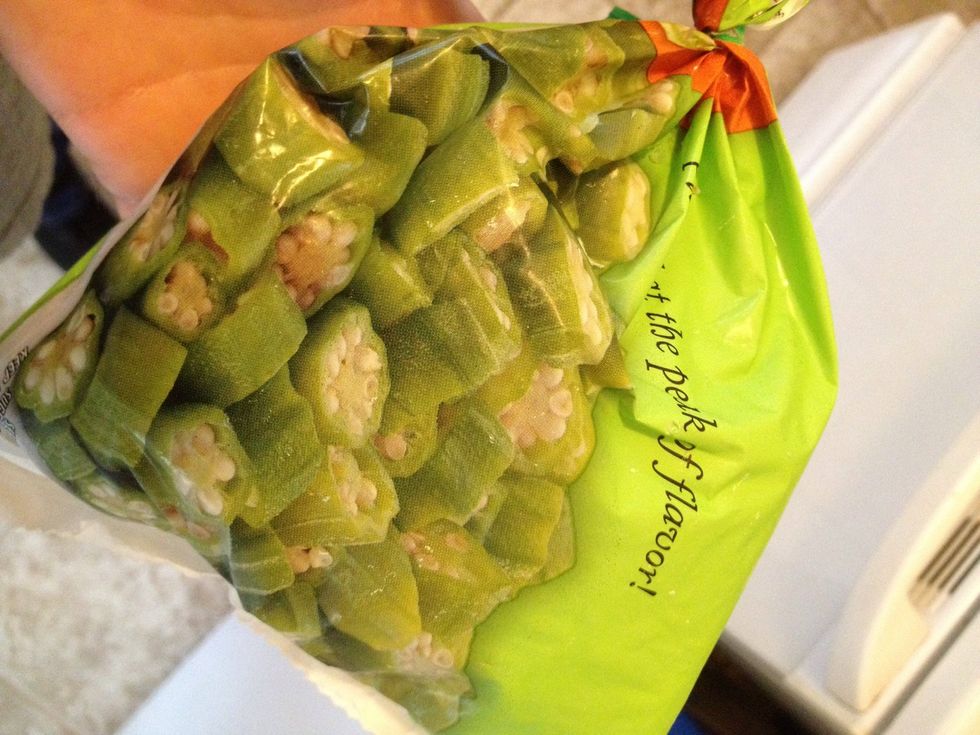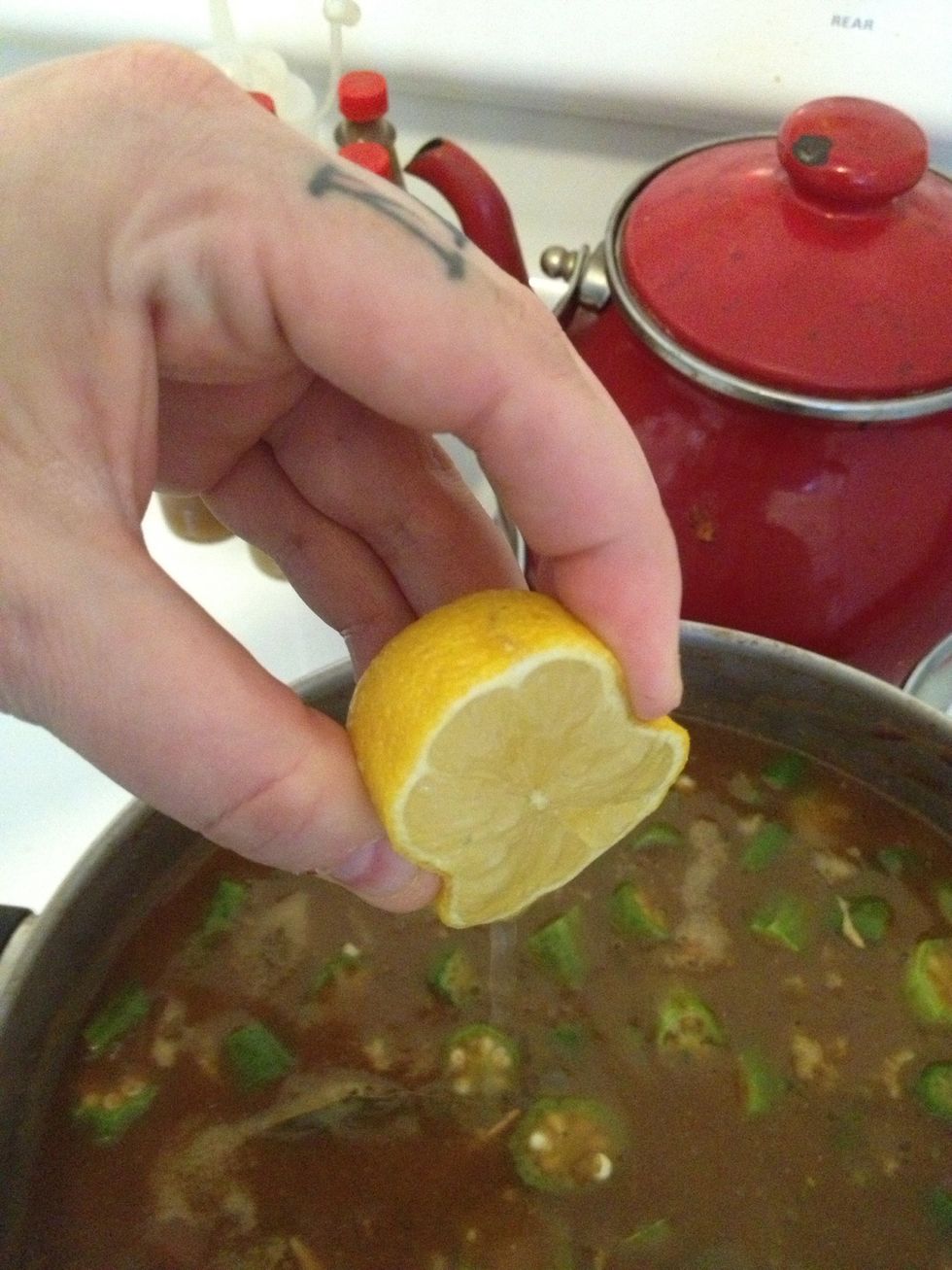 Add lemon.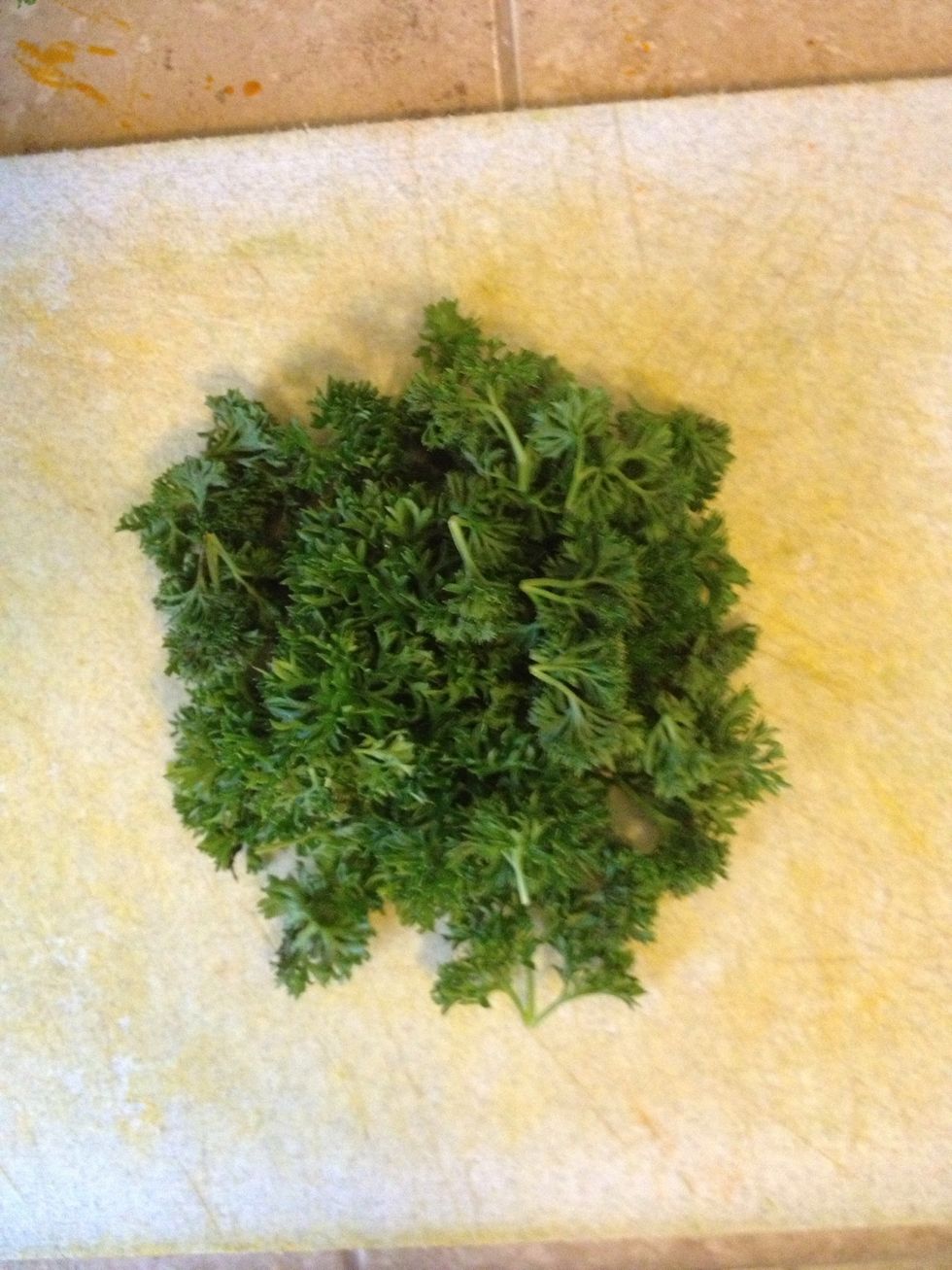 While that's simmering. Chop parsley.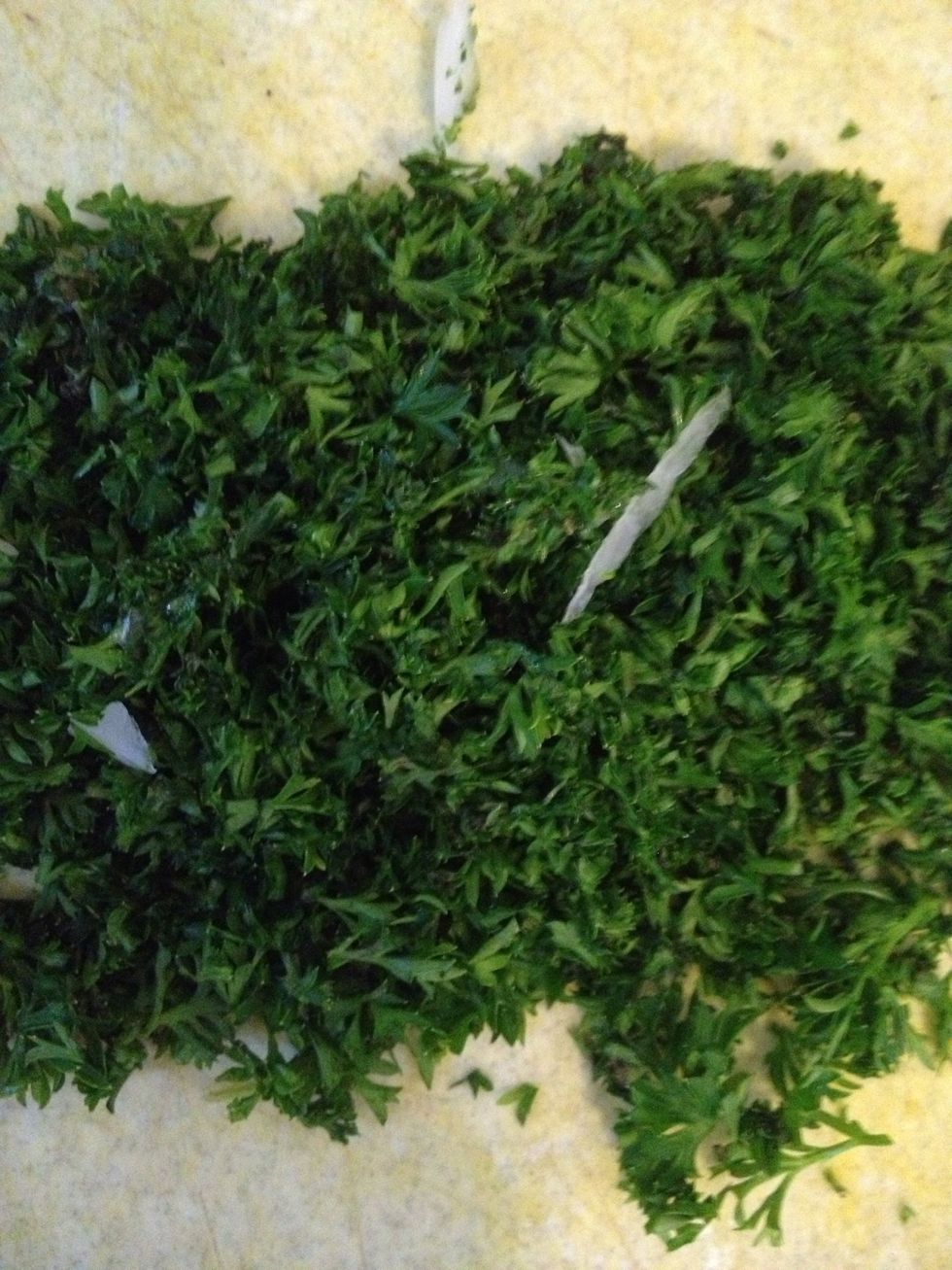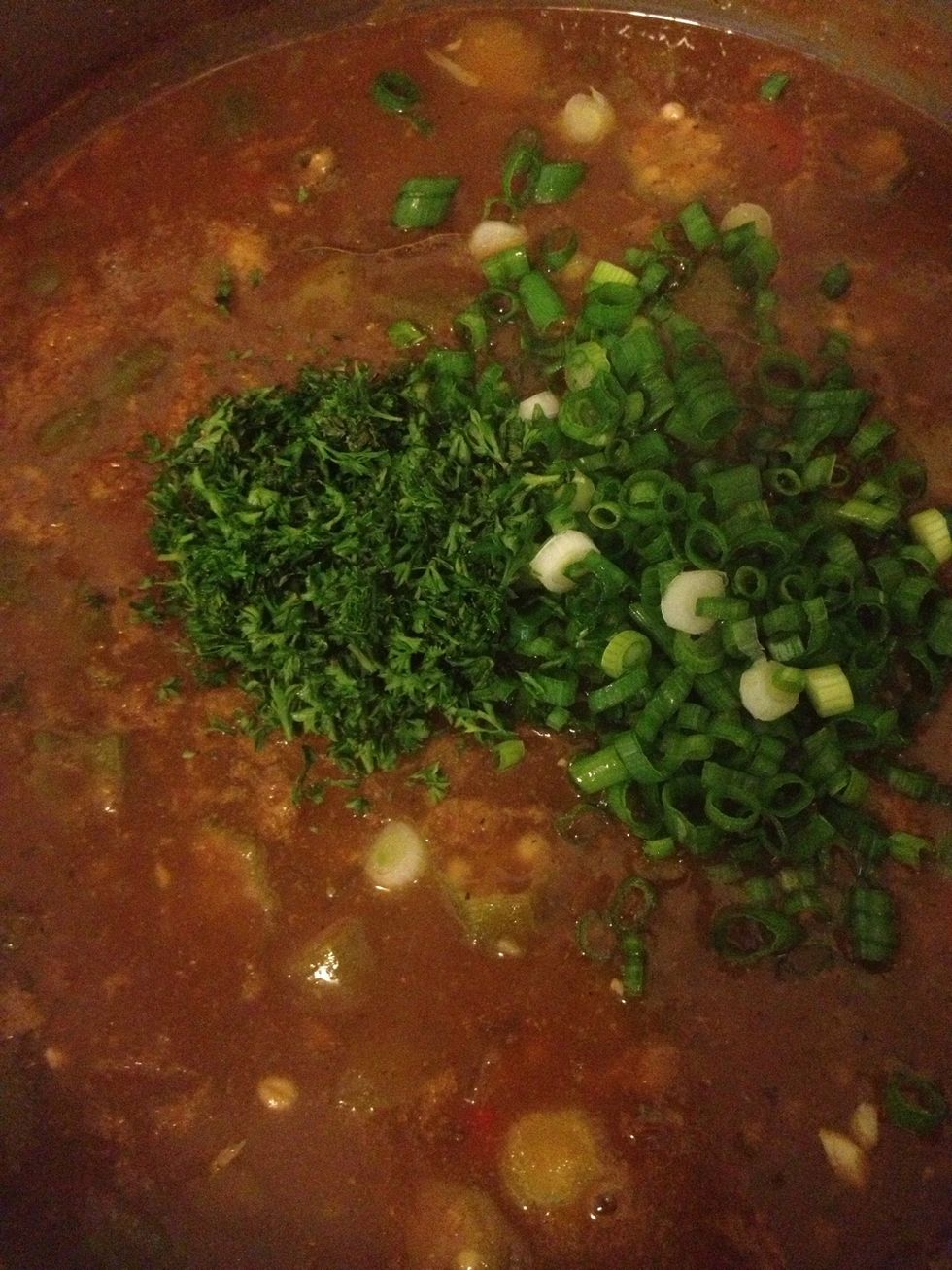 Add to gumbo after 20-25 minutes.
Serve over rice!
1.0 Onion
1.0 Bell pepper
3.0 Stalks Celery
5.0 Cloves Garlic
1.0lb Gardein "Chick'n"
1.0lb Tofurky "Andoullie"
2.0 Gumbo Mixes
1.0 Lemon
0.0bnch Parsley
1.0 Jalapeño
2.0 Bouillabaisse, or Flavor Boost
4.0qt Water
3.0 Bay leaves
0.0lb Frozen Okra