Chop spring onions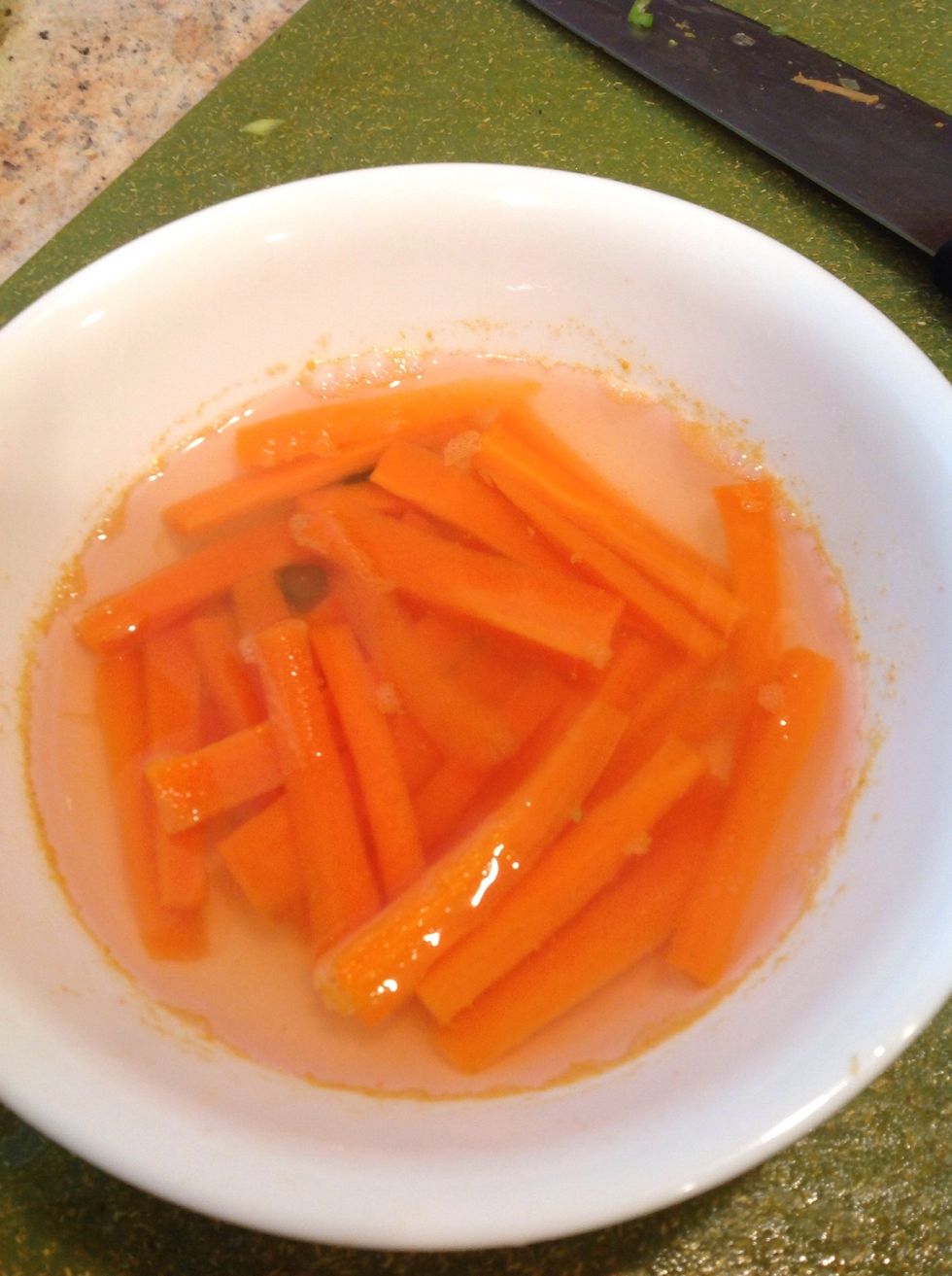 Slice carrots. Soak them in boiling water to soften them a bit.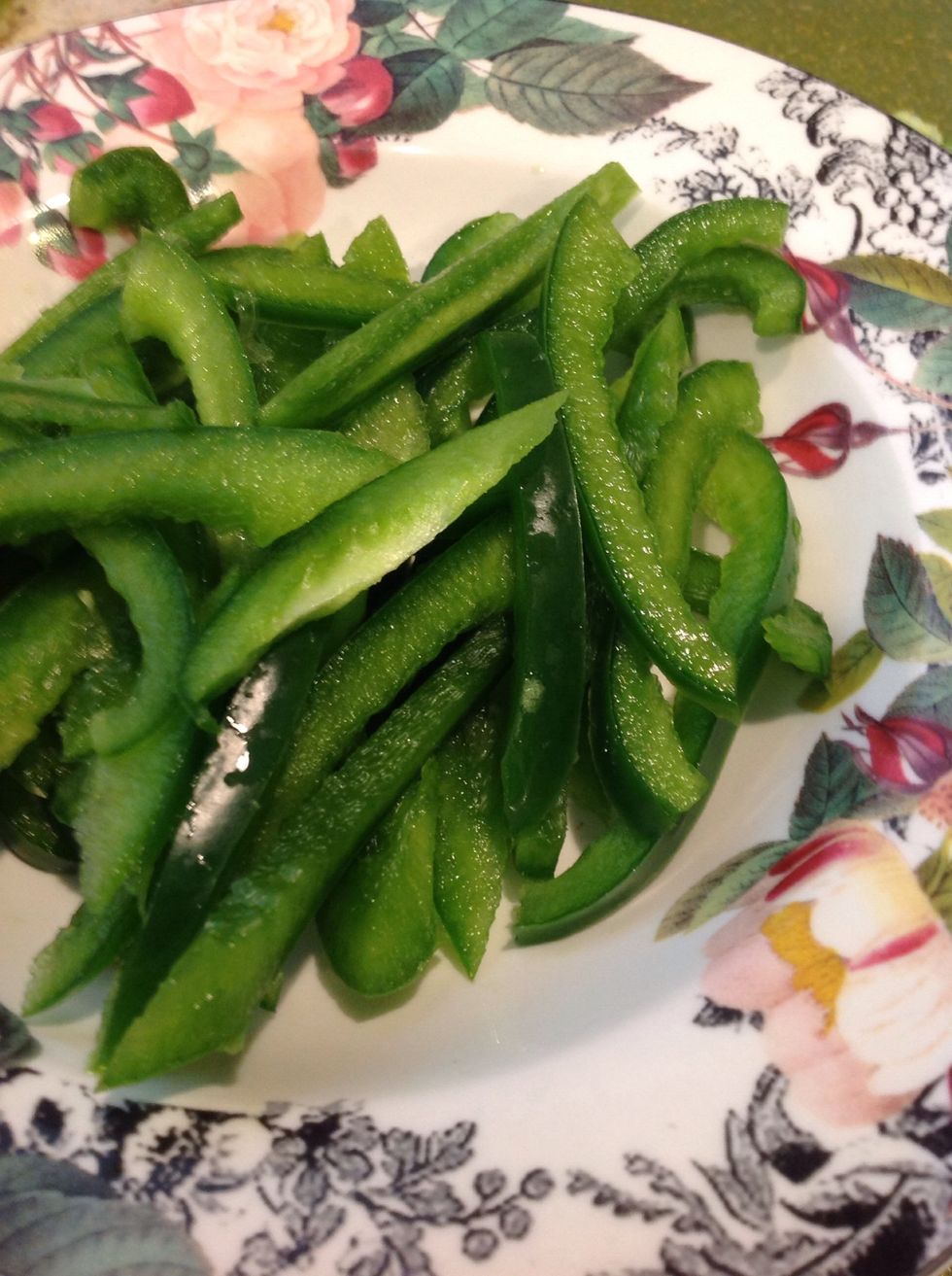 Slice capsicum/bell-peppers.
Tofu. Substitute with chicken or other protein. I used firm tofu (#4 firmness).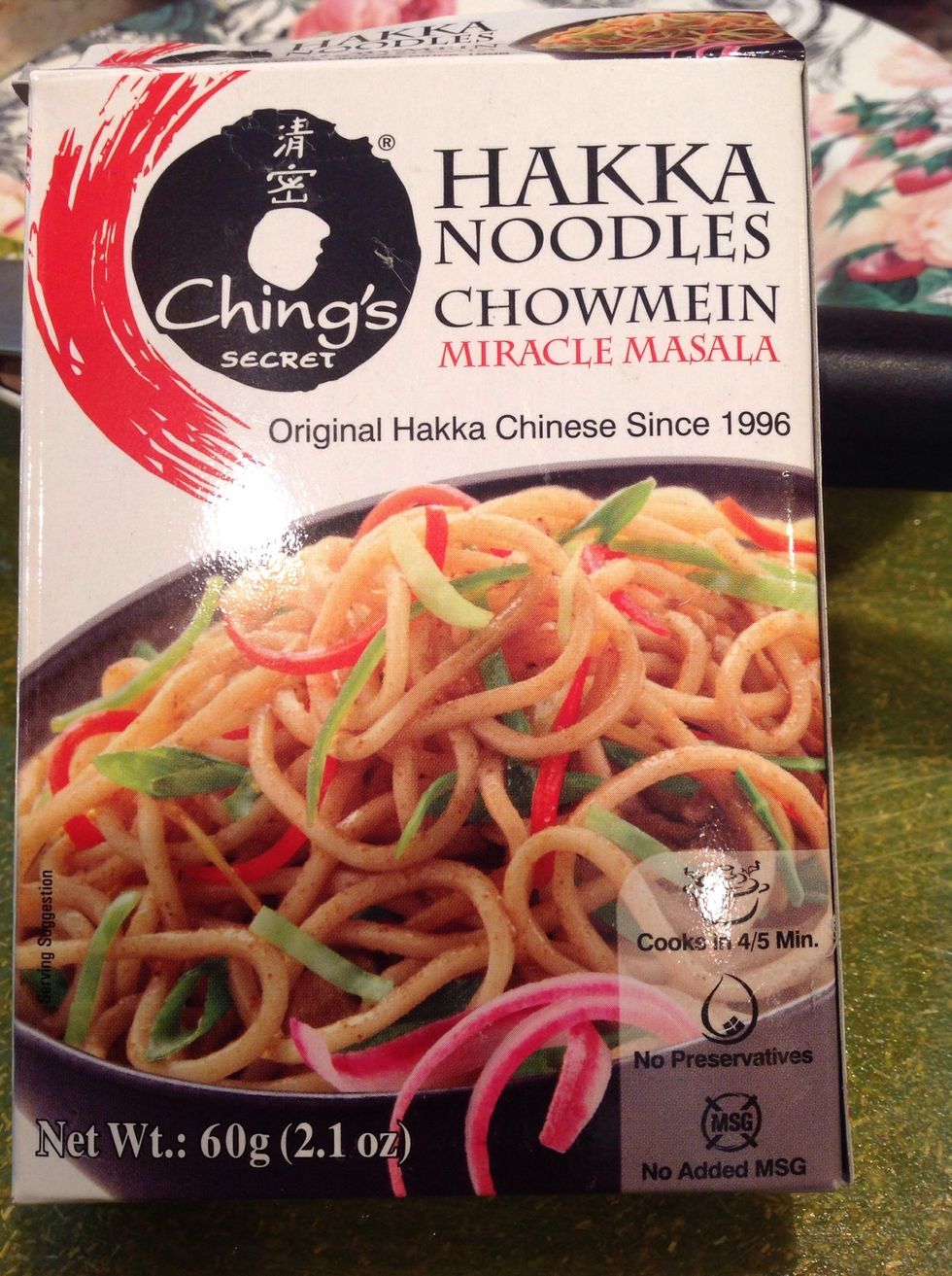 The spice powder (masala).
The noodles I used. This one pack makes for 2 servings for 1 person ( or 1 serving if you like large portions!)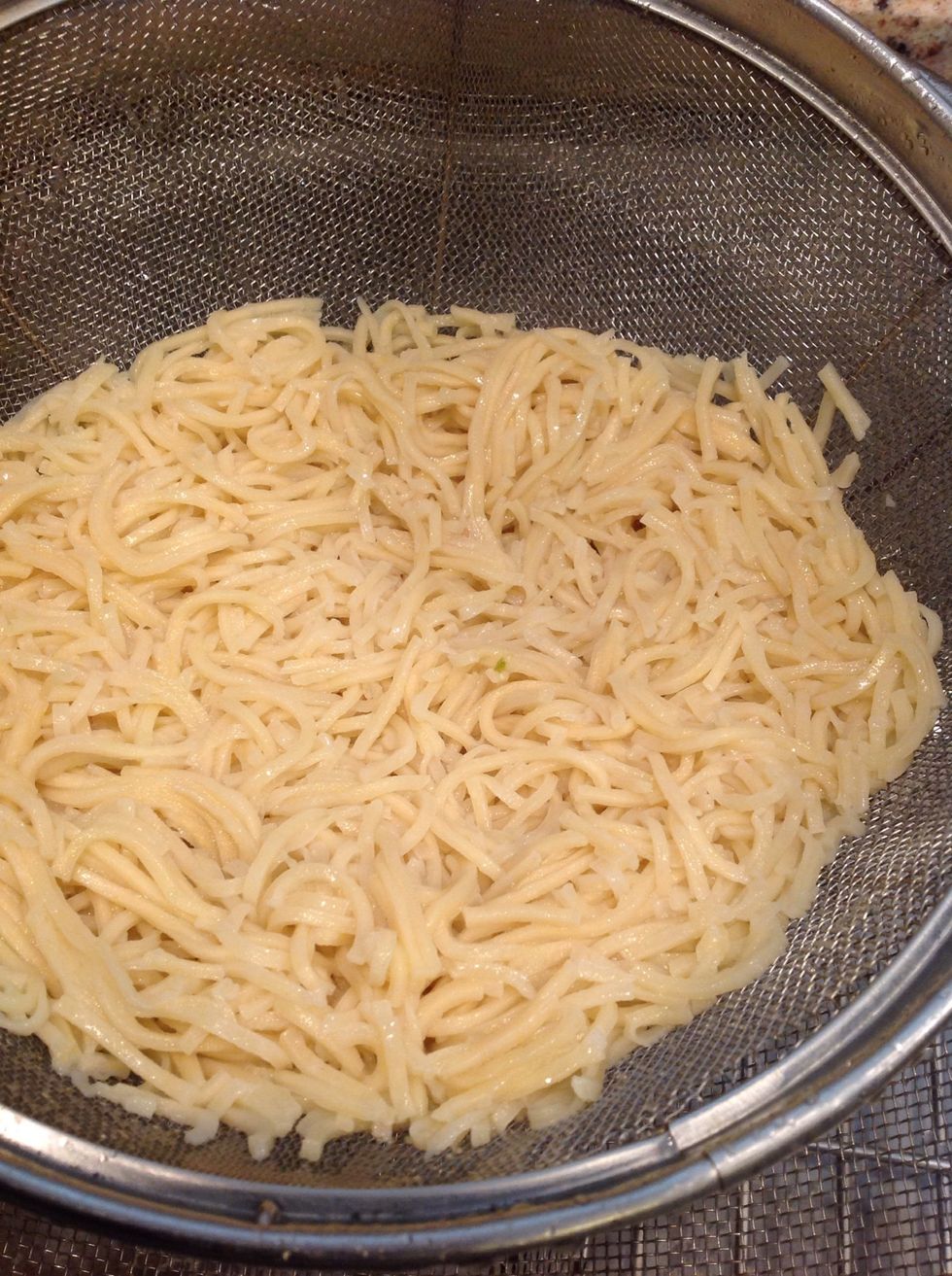 Cook the noodles in boiling water for 4 mins ( do not overcook - better to leave it a bit undercooked). Drain, run some cold water & keep aside. Opt. add a bit of oil to prevent them from sticking.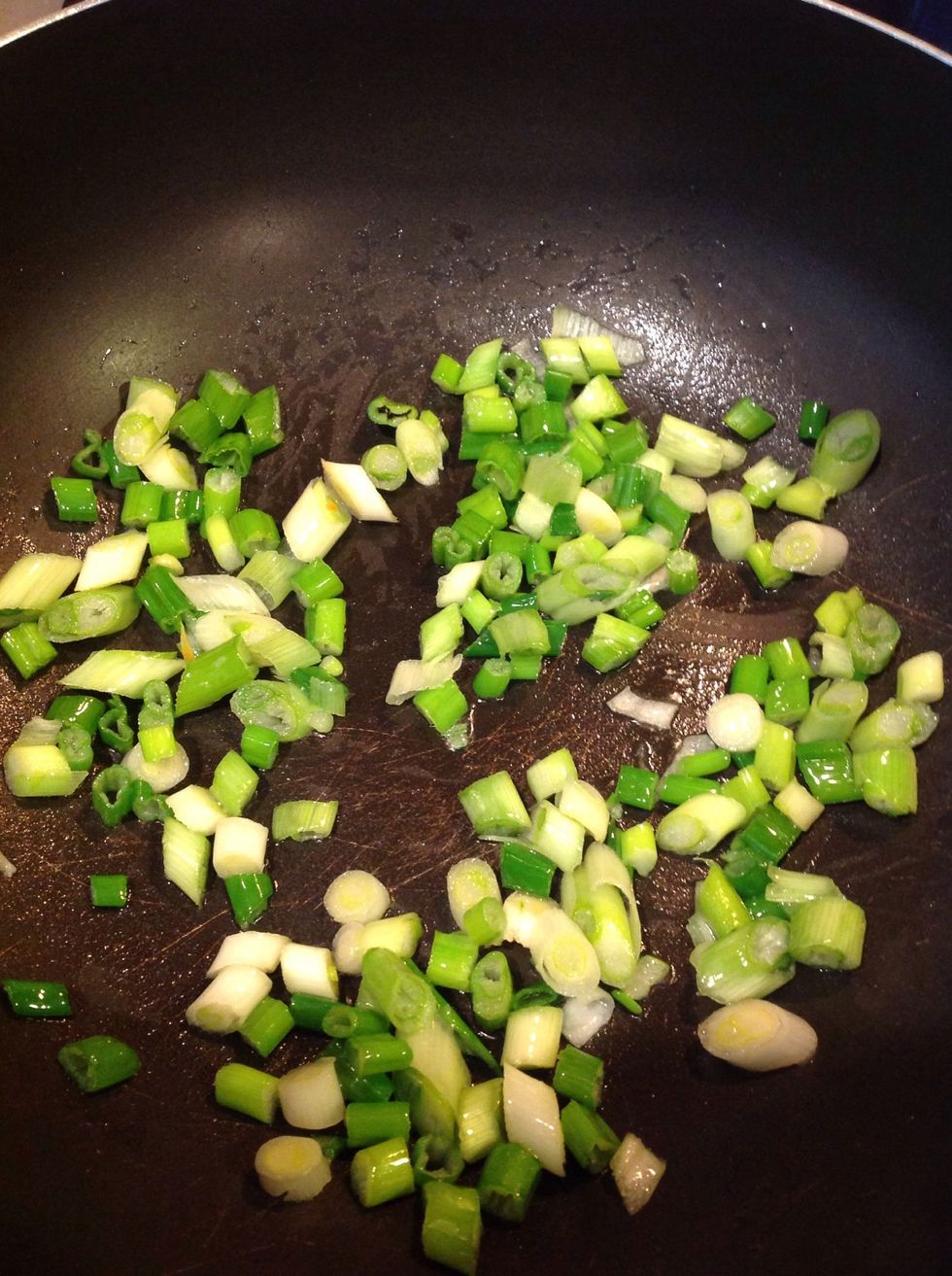 In a wok, heat a tbsp of oil and sauté the spring onions.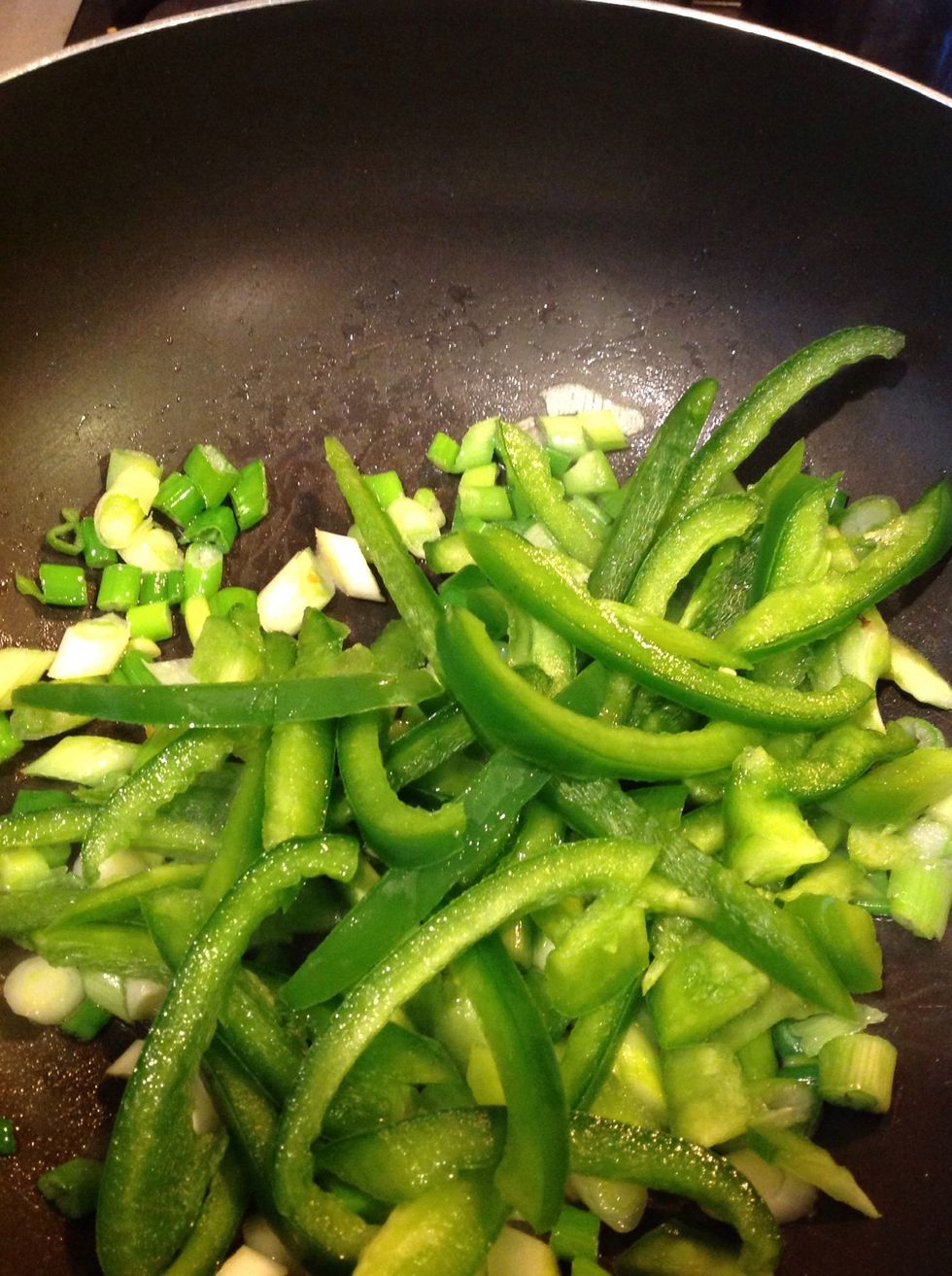 Add the capsicum slices.
Add the tofu (or the meat).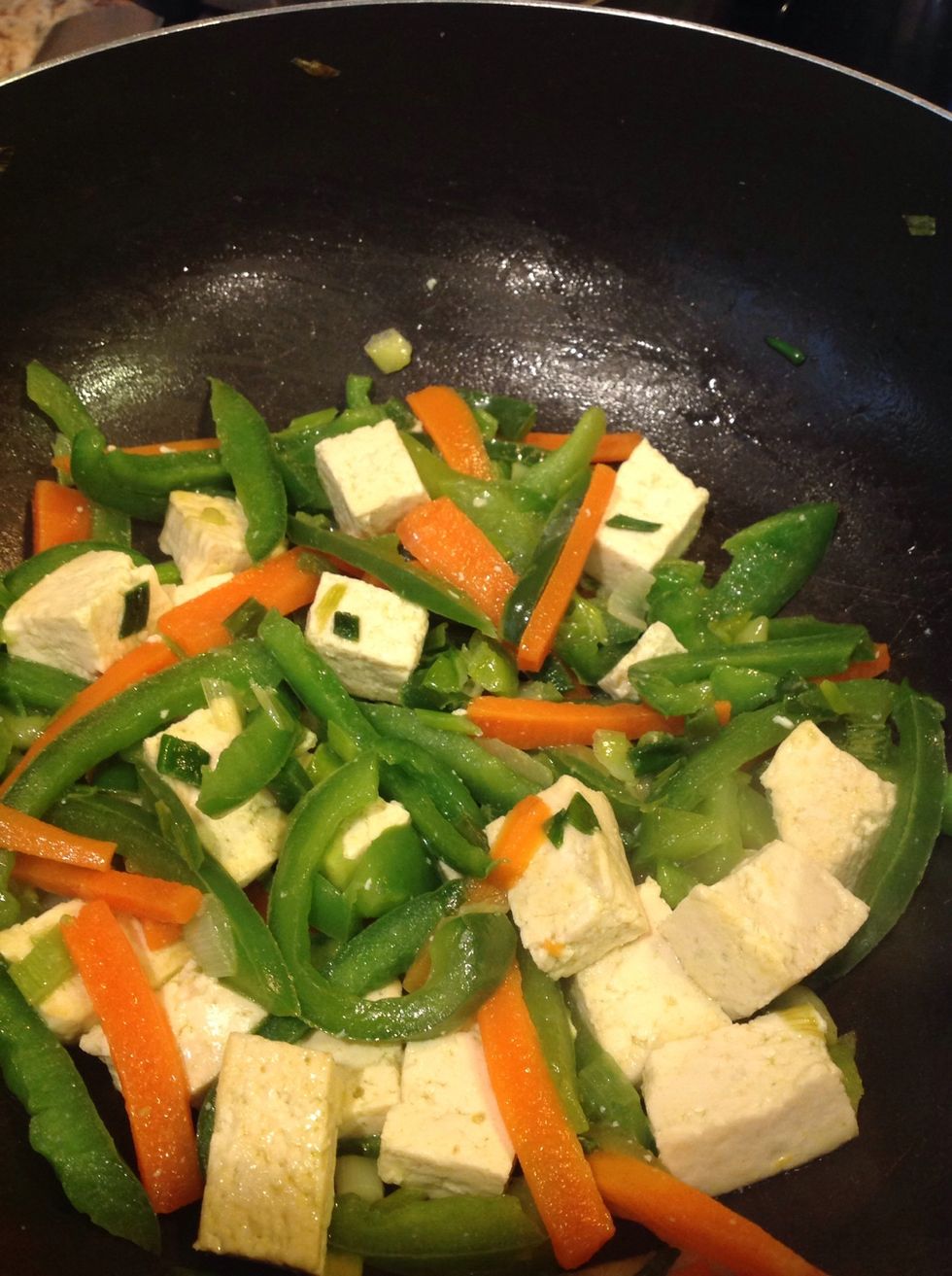 Add the carrot slices and mix them up.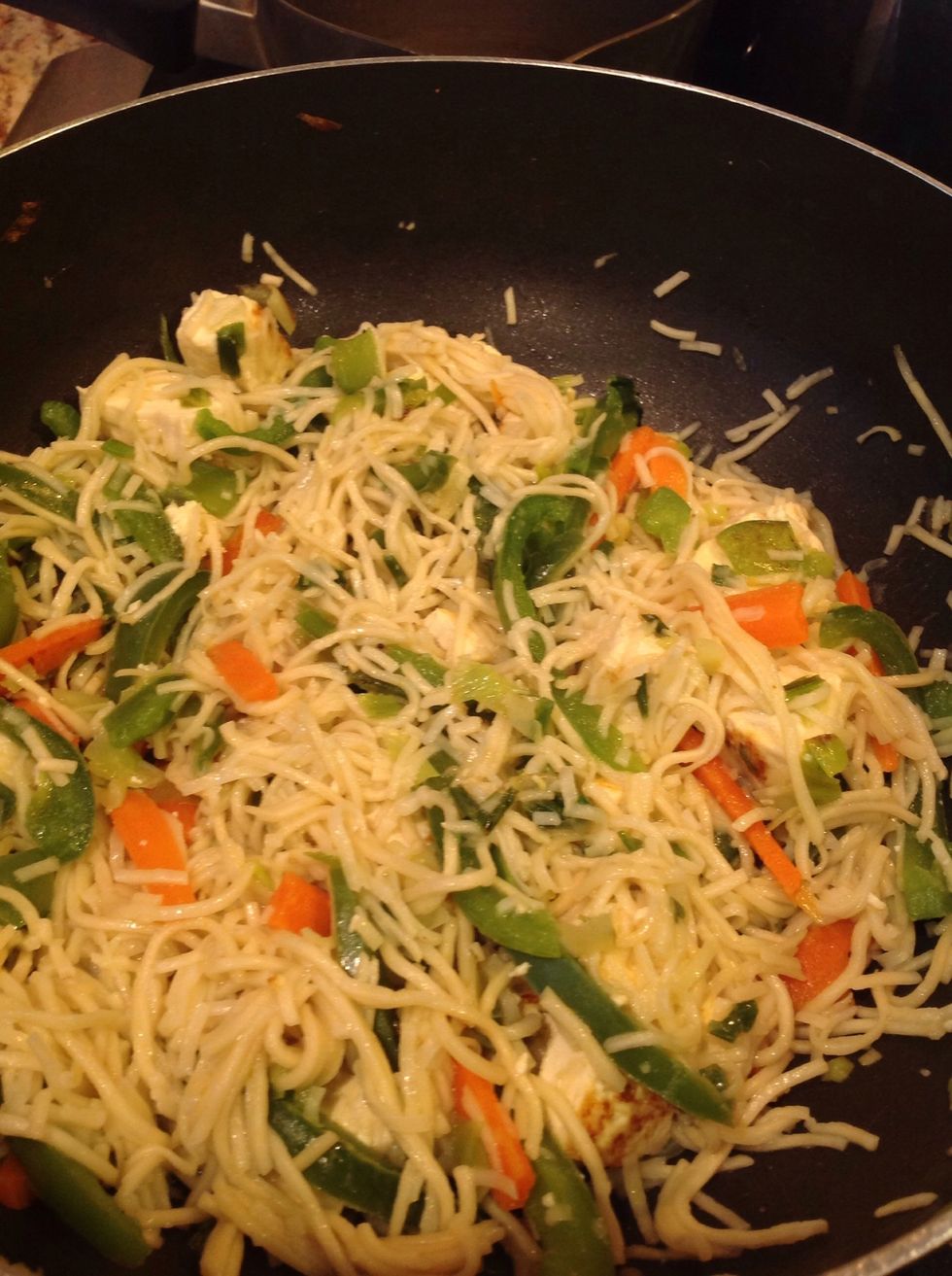 Add the noodles now. Before adding the noodles, if the drained noodles feel clumped, run some cold water through them to loosen them up.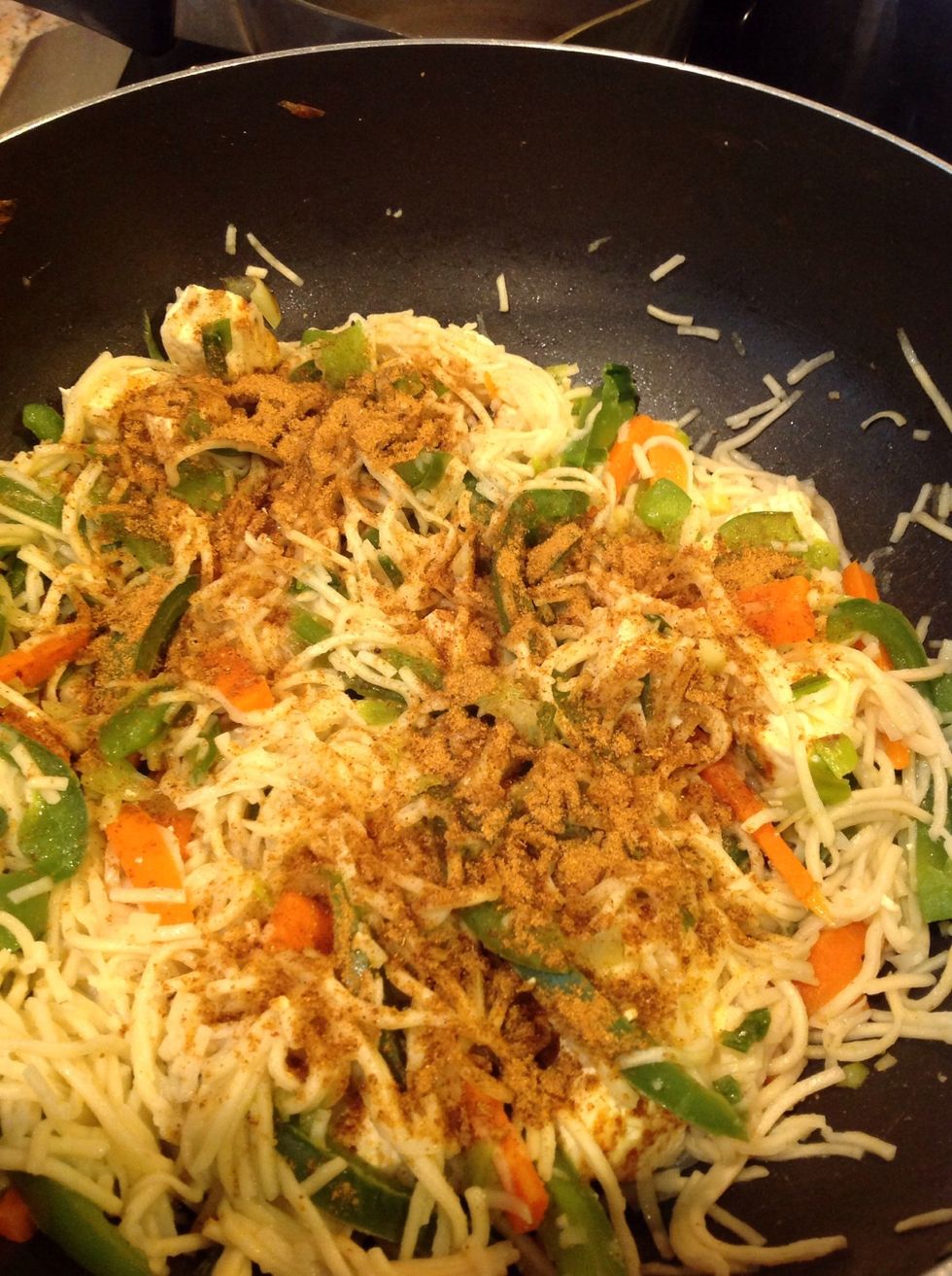 Add the spice powder(masala). I use 1 tsp for the 1 pack of noodles. Vary according to taste. Add a tsp of thai fish sauce for added flavor.
And there it is... Garnish with more spring onions and serve.
1.0 Bell pepper
1.0 Carrot
1.0 Noodles
1.0c Tofu
1.0 Spring onions
1.0Tbsp Oil
1.0tsp Chow mien masala powder