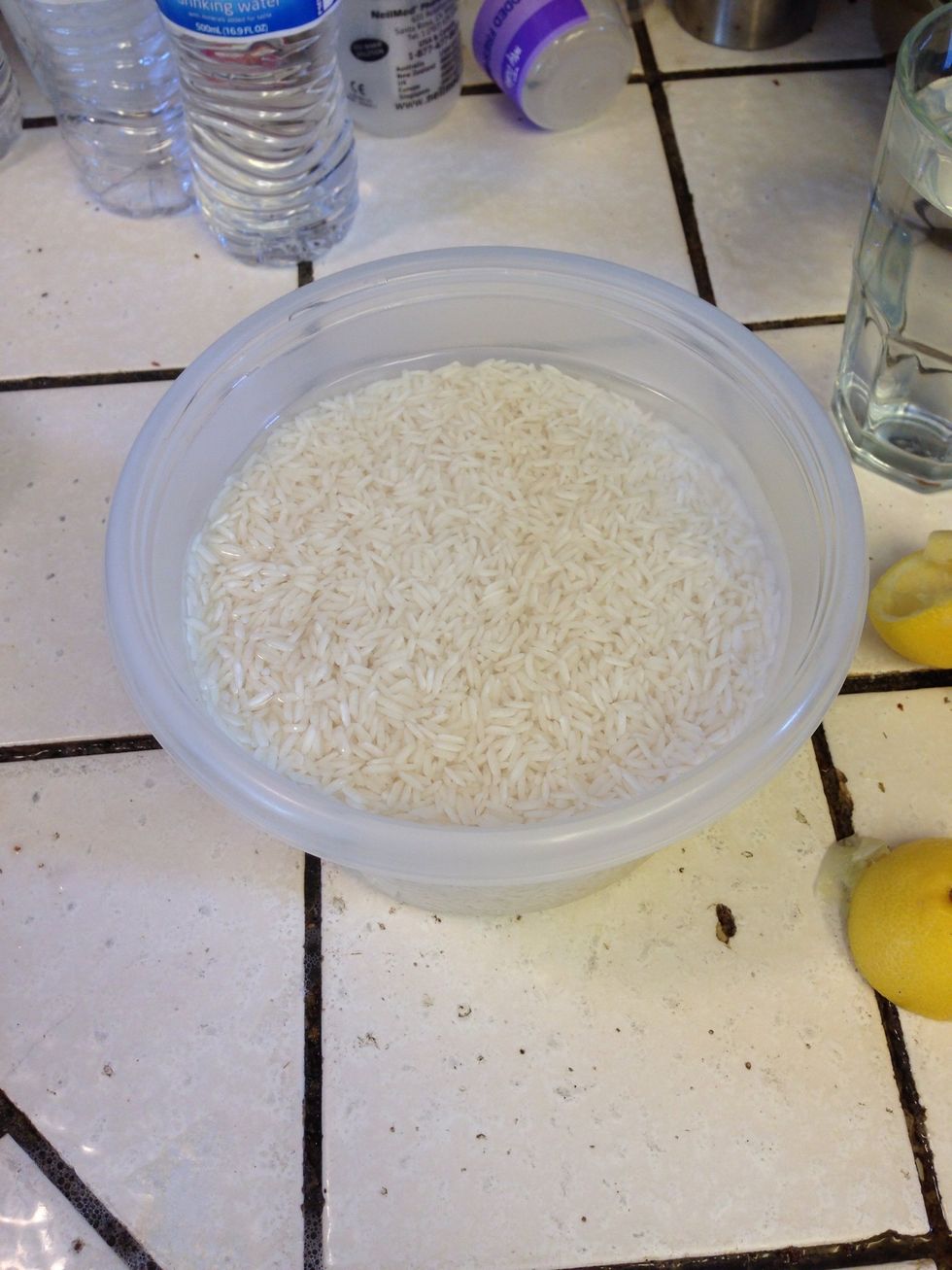 Submerge 3 1/2 cups of jasmine rice in water and set aside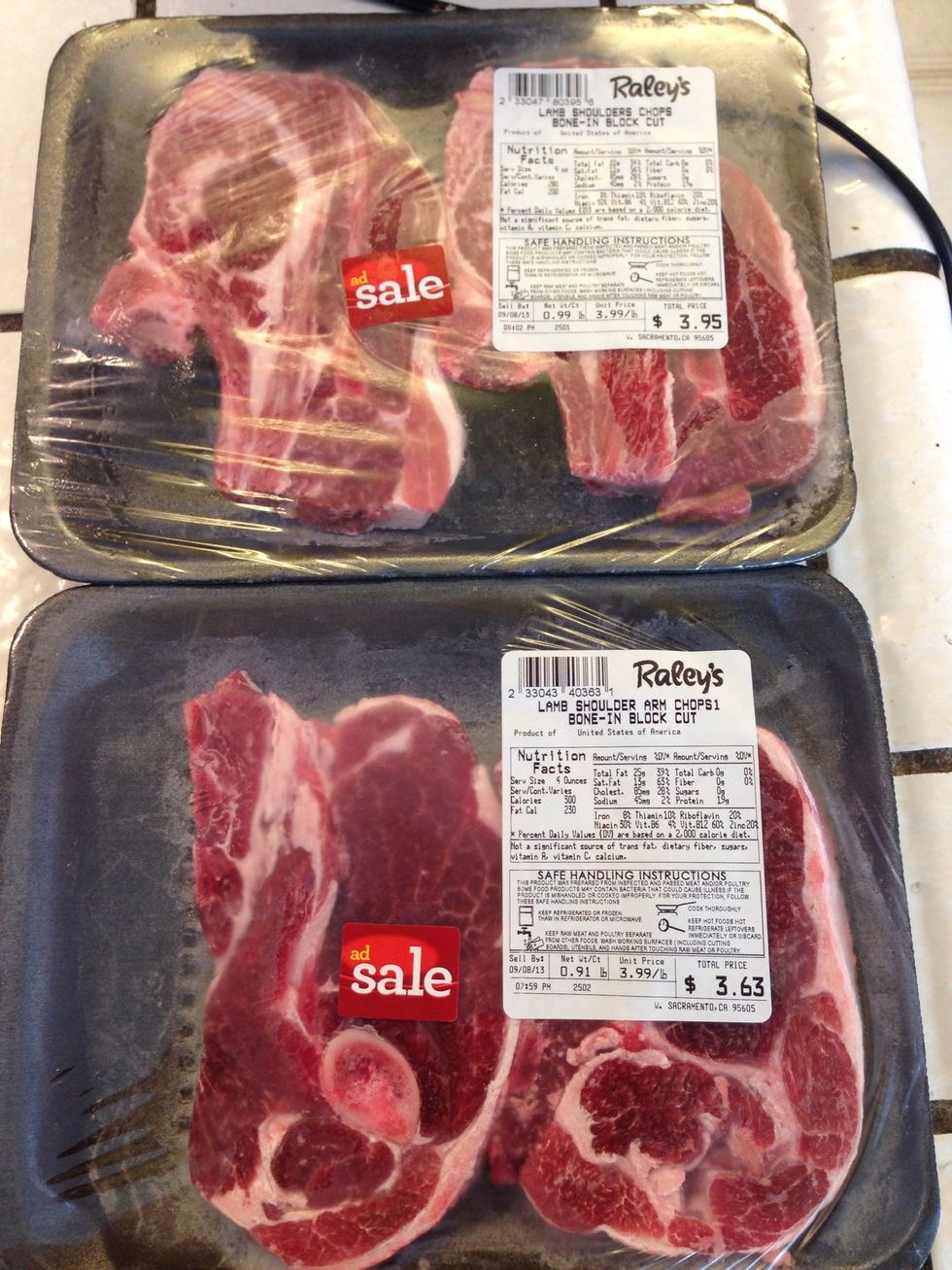 Clean the fat and bone from lamb chops use as much as preferred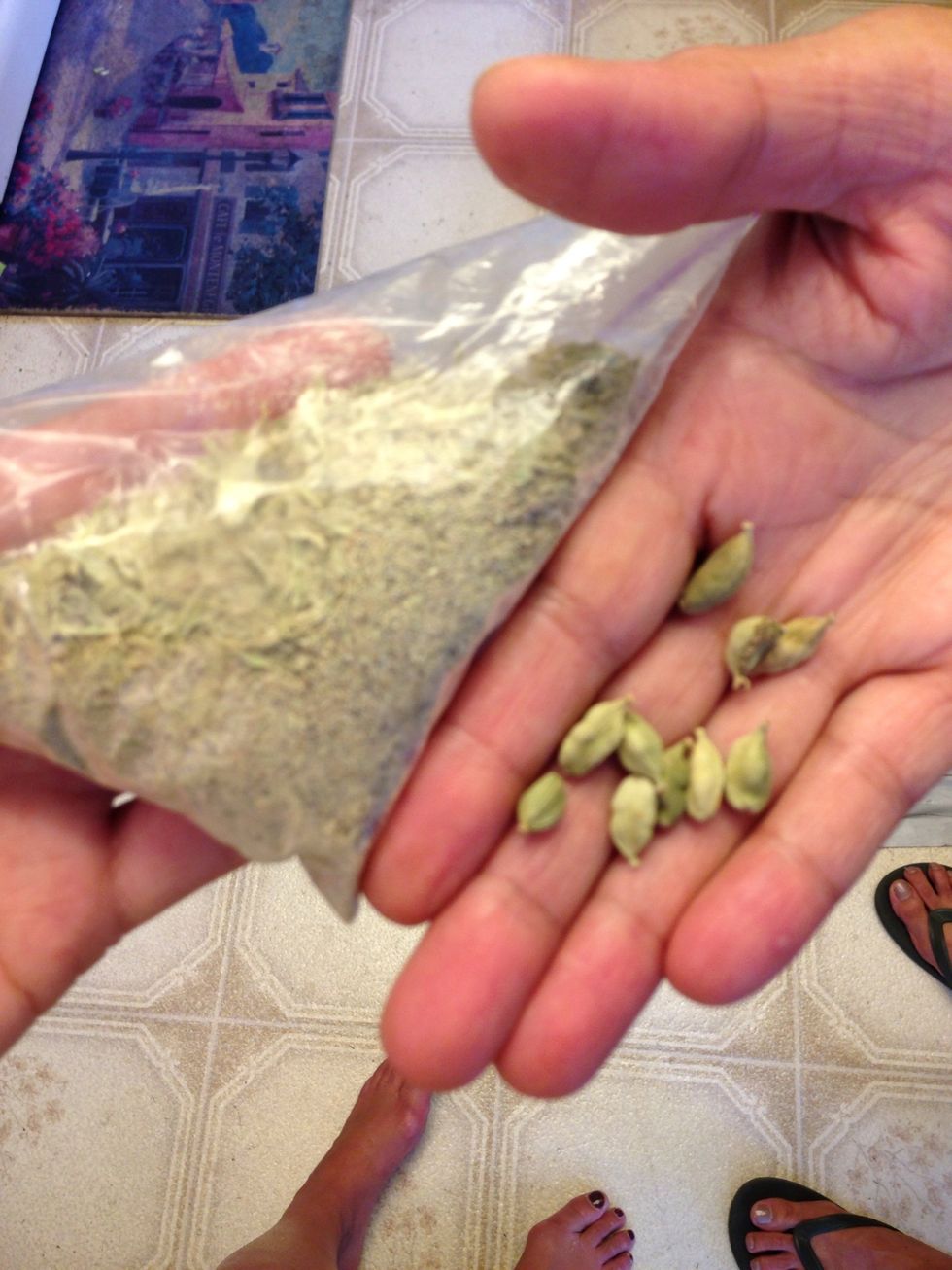 Ground up hubhab this is a spice that can be bought at a Arabic or Indian market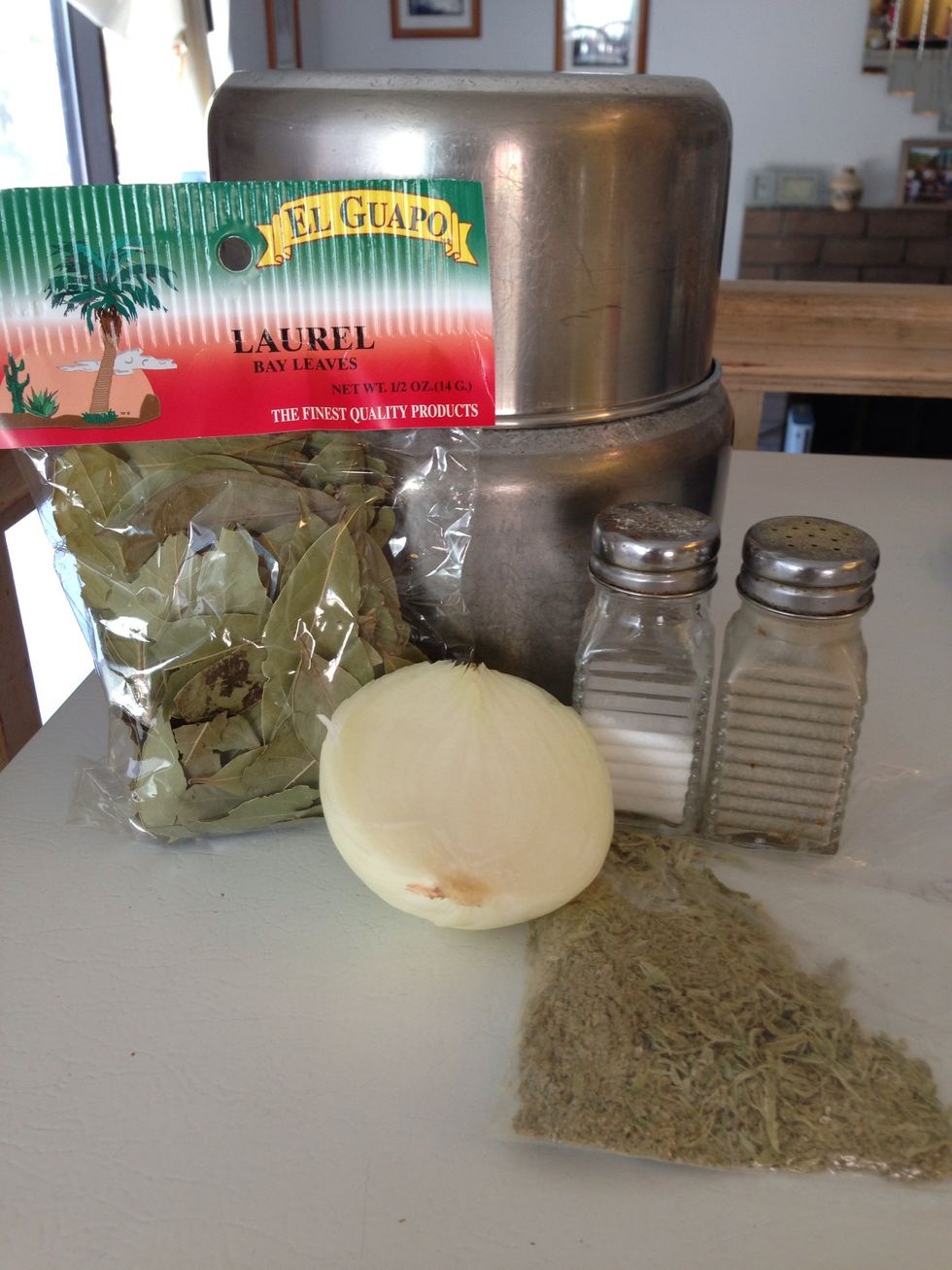 Place the meat in a pot with; 4 bay leaves, 1/2 an onion, 1/3 tsp if hubhab, and sprinkle salt and pepper. Leave on low heat for an hour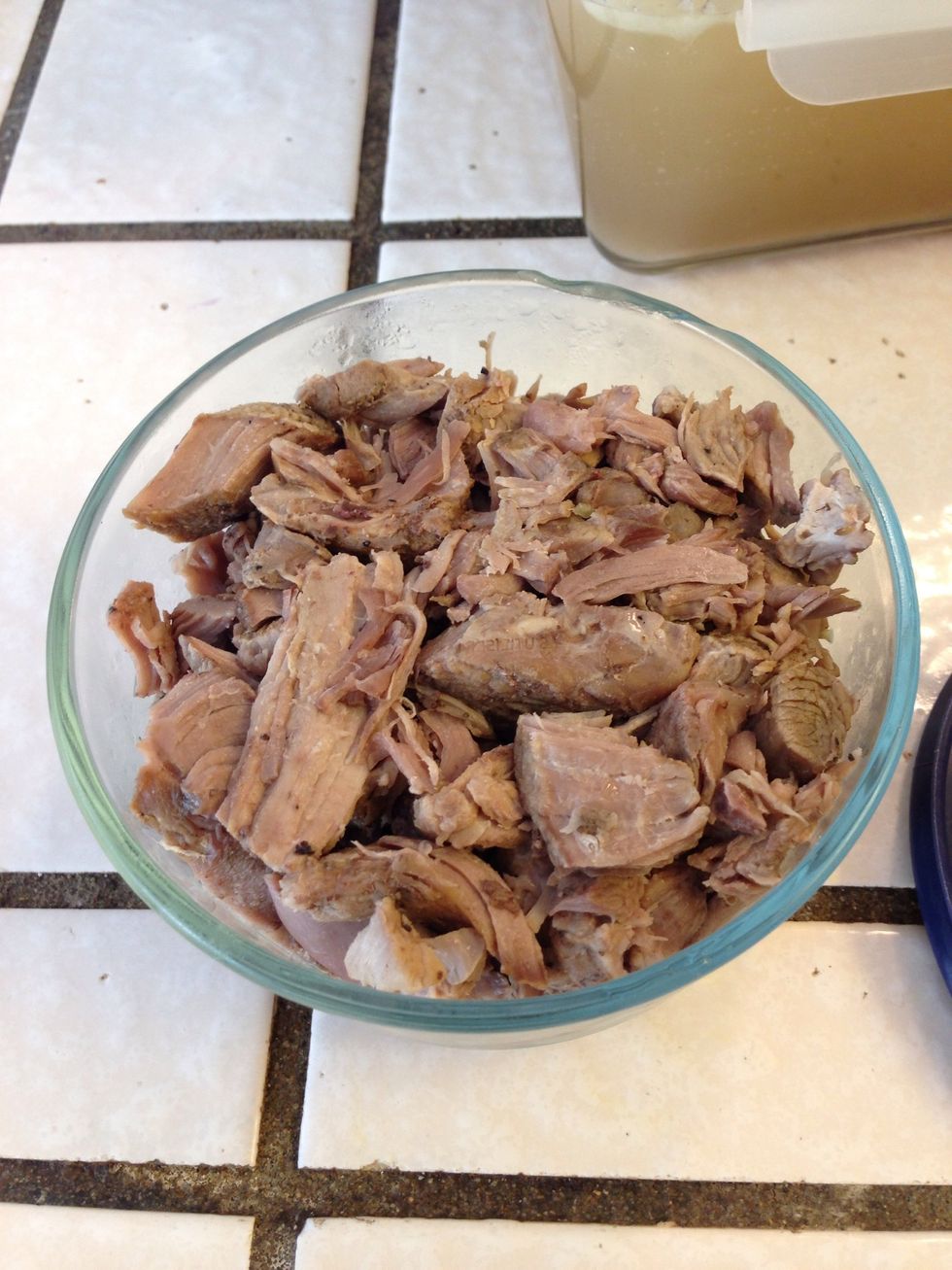 Then add 5 1/2 cups if boiling water. Increase heat to medium for an hour. Then remove meat but keep the water aside!!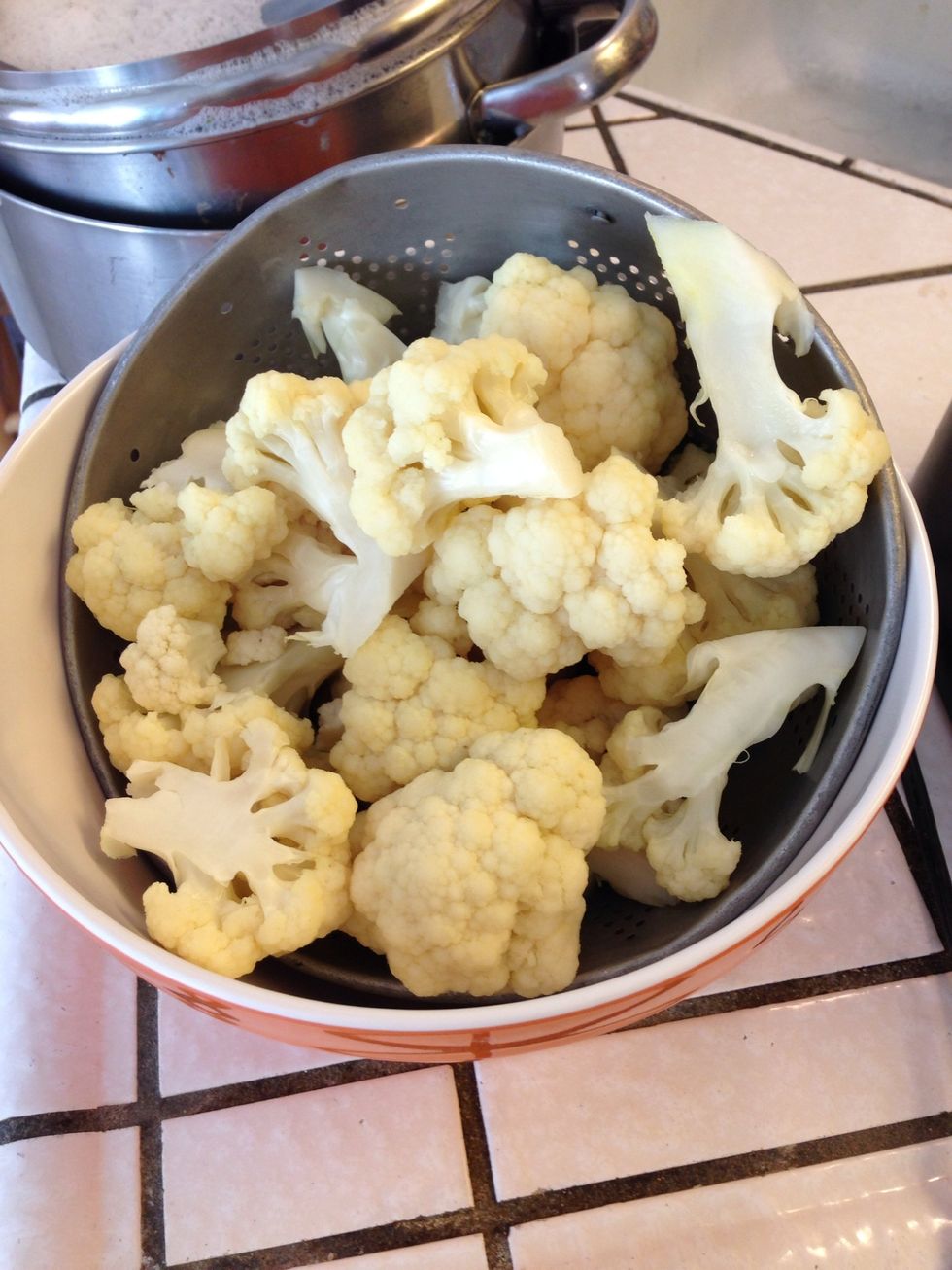 Boil water then add 1 tsp cumin and chopped cauliflower for one minute. Then rinse the cauliflower in cold water and drain. Let sit until dry
In a large pan heat veg oil and fry the cauliflower until a golden brown color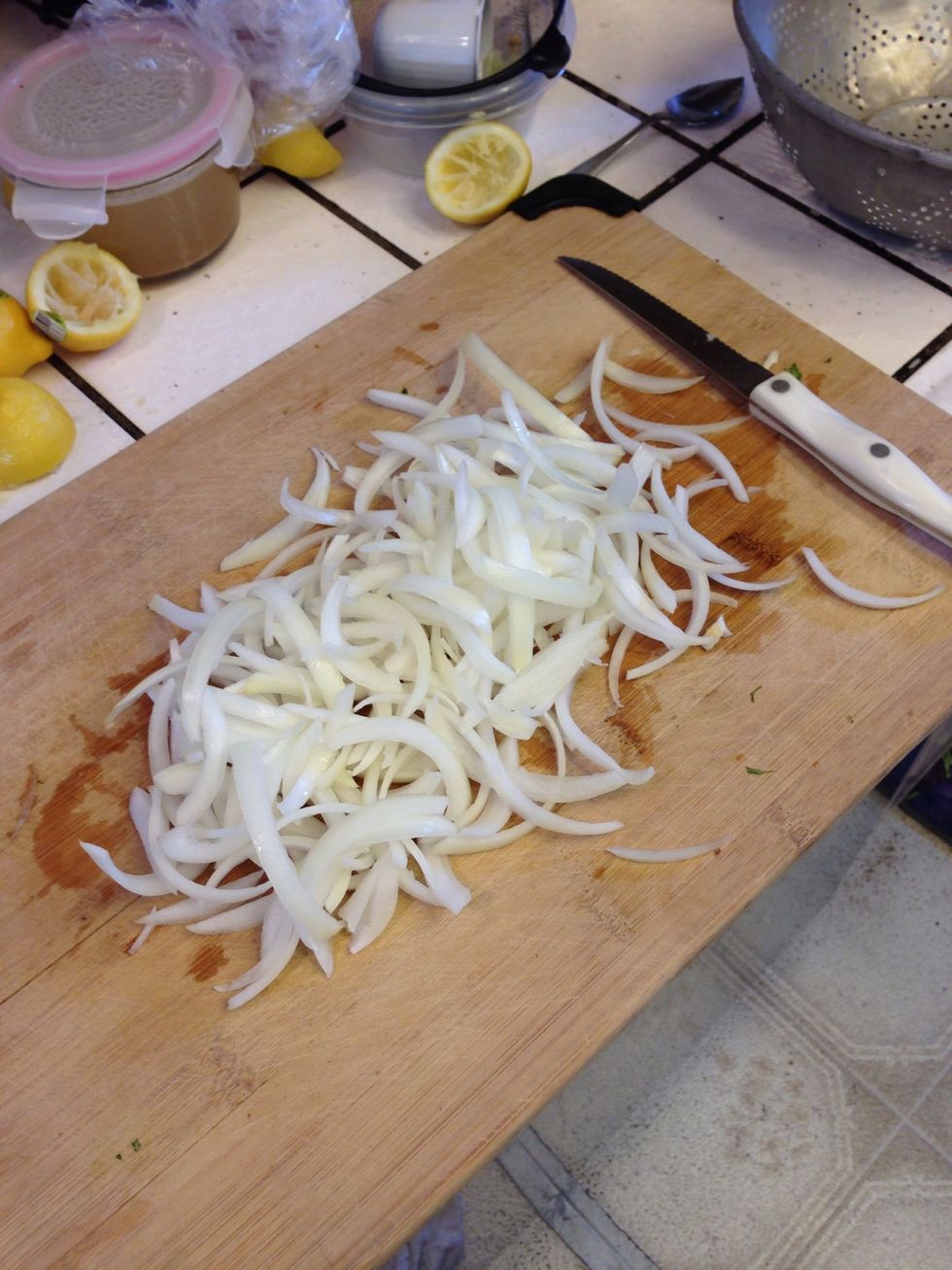 Chop 1 or 2 onions depending on preference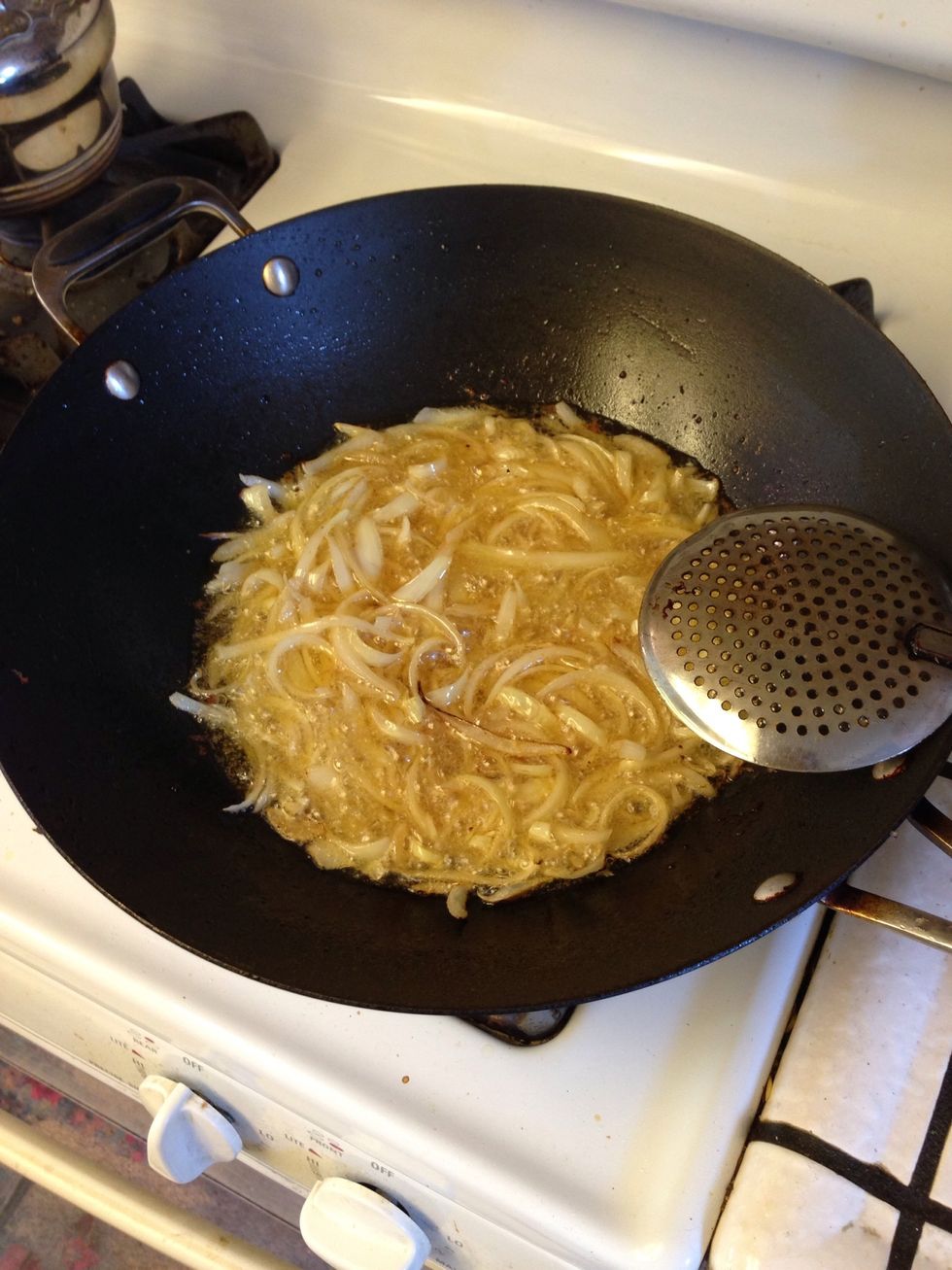 Then fry the onion (you can also fry garlic cloves if desired)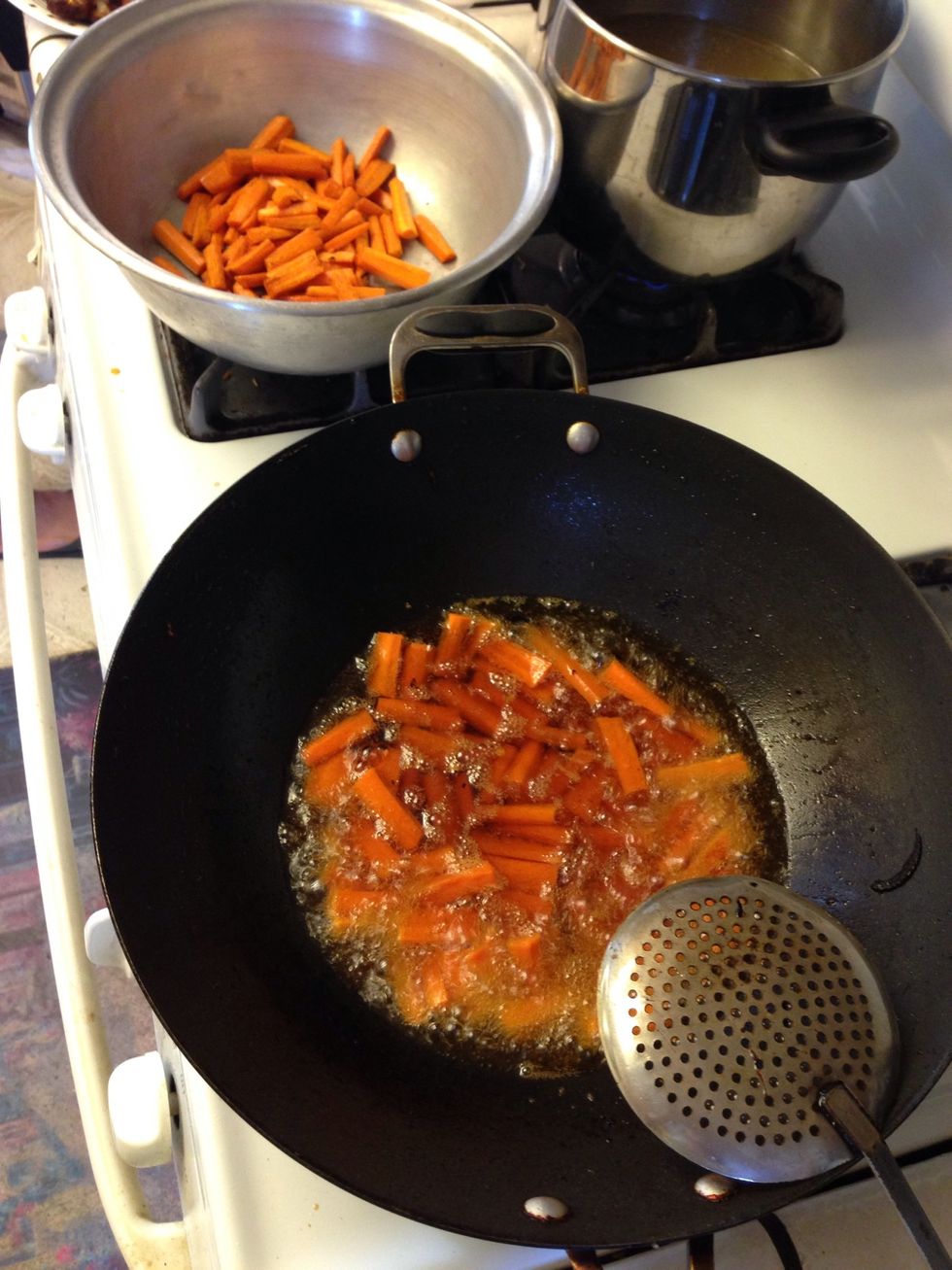 Peel, chop, and fry 8 carrots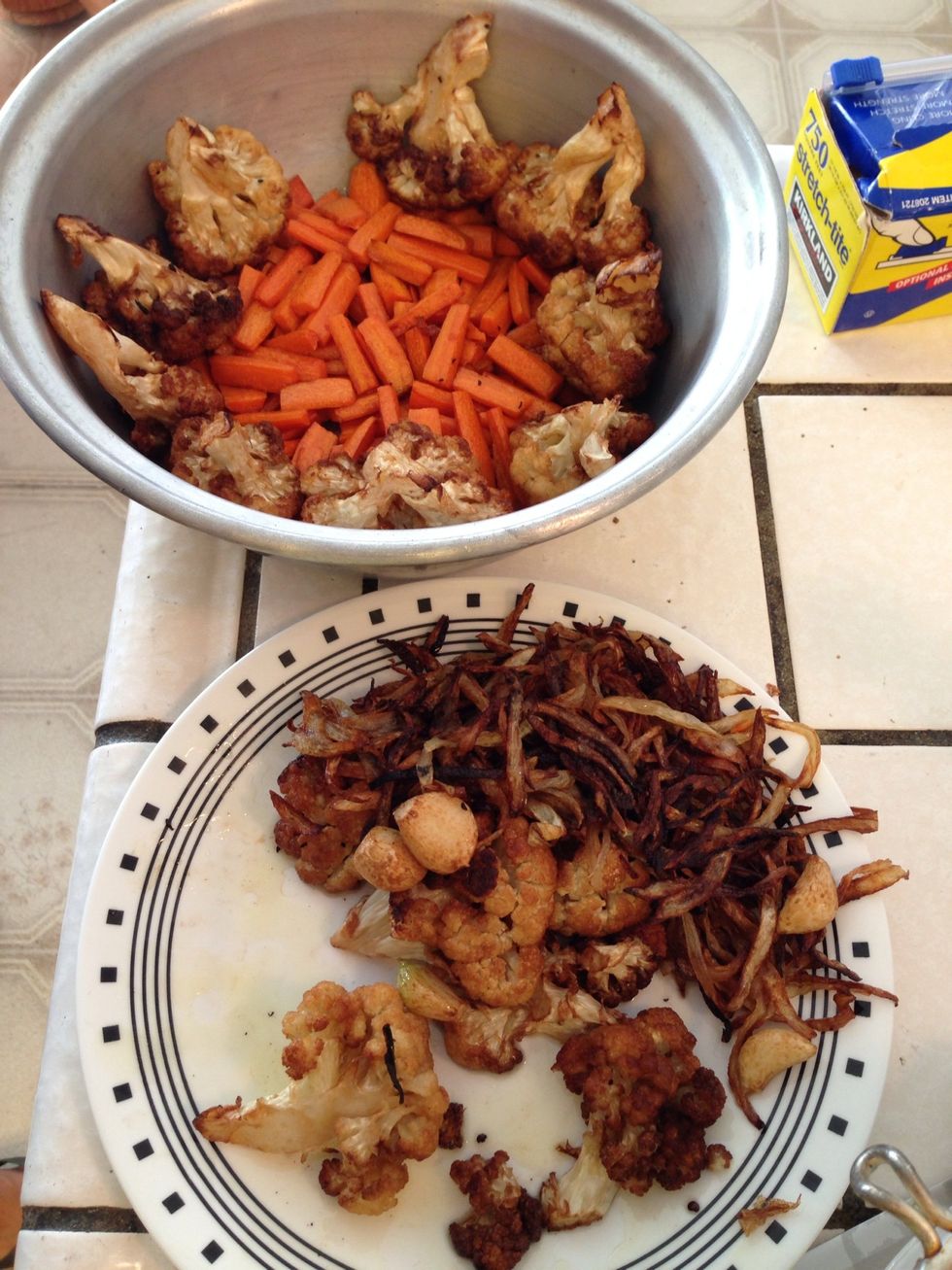 Then in a large pot add the fried veggies. First the carrots then the cauliflower pointing down.
Then the onions and finally the garlic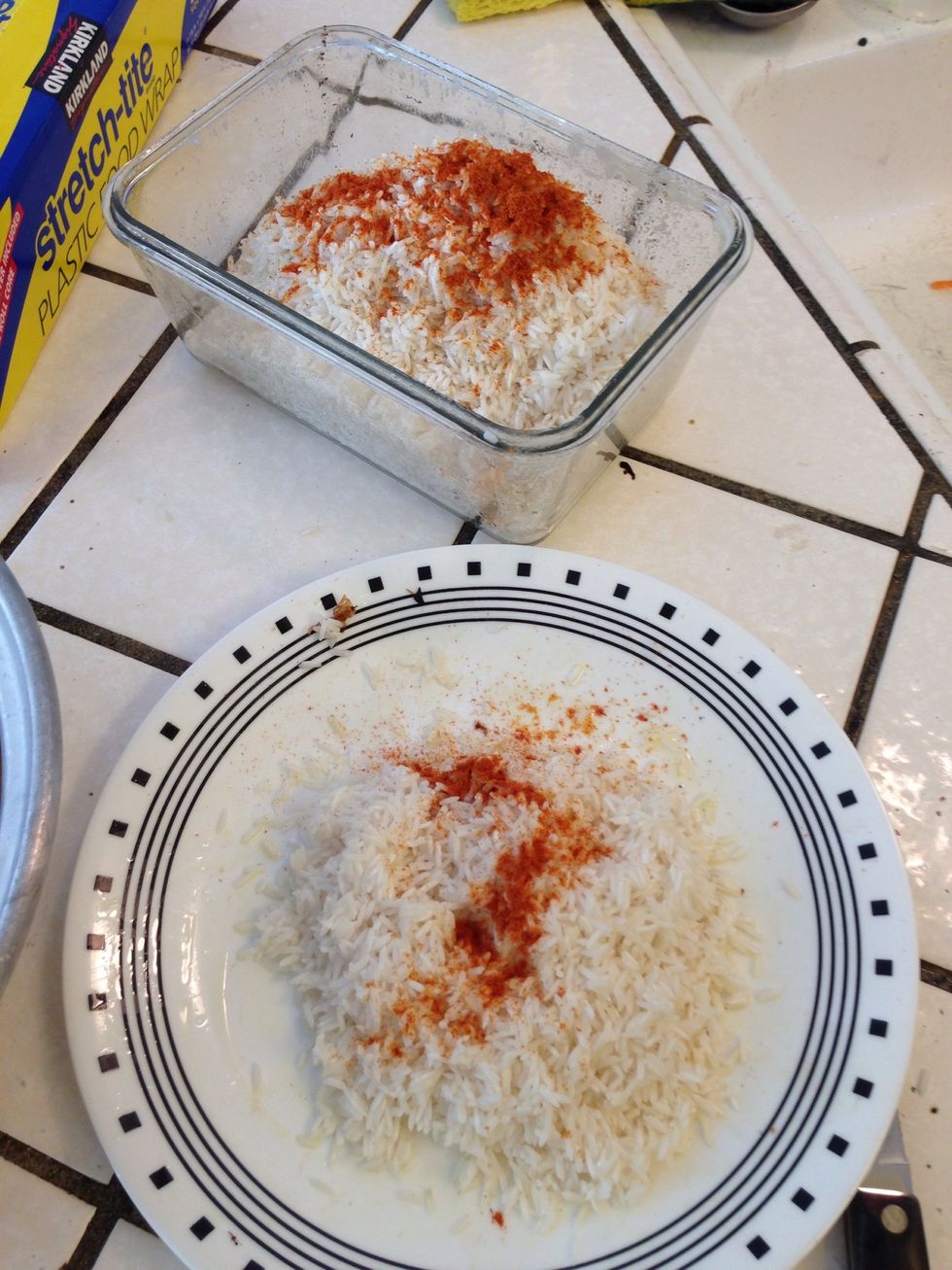 Drain the rice and mix with 1/4 tsp of asfur (another exotic spice)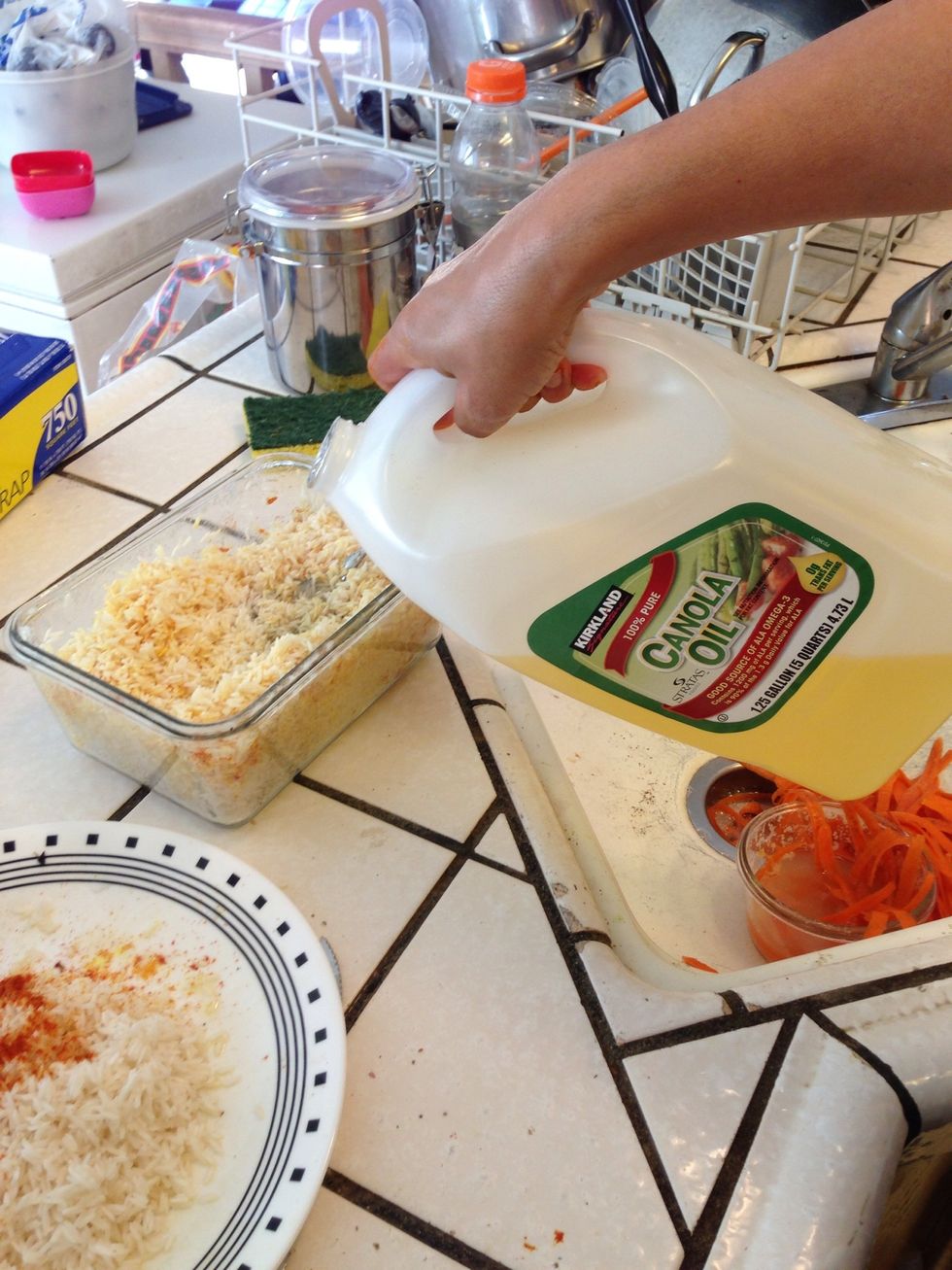 Add 2 table spoons of oil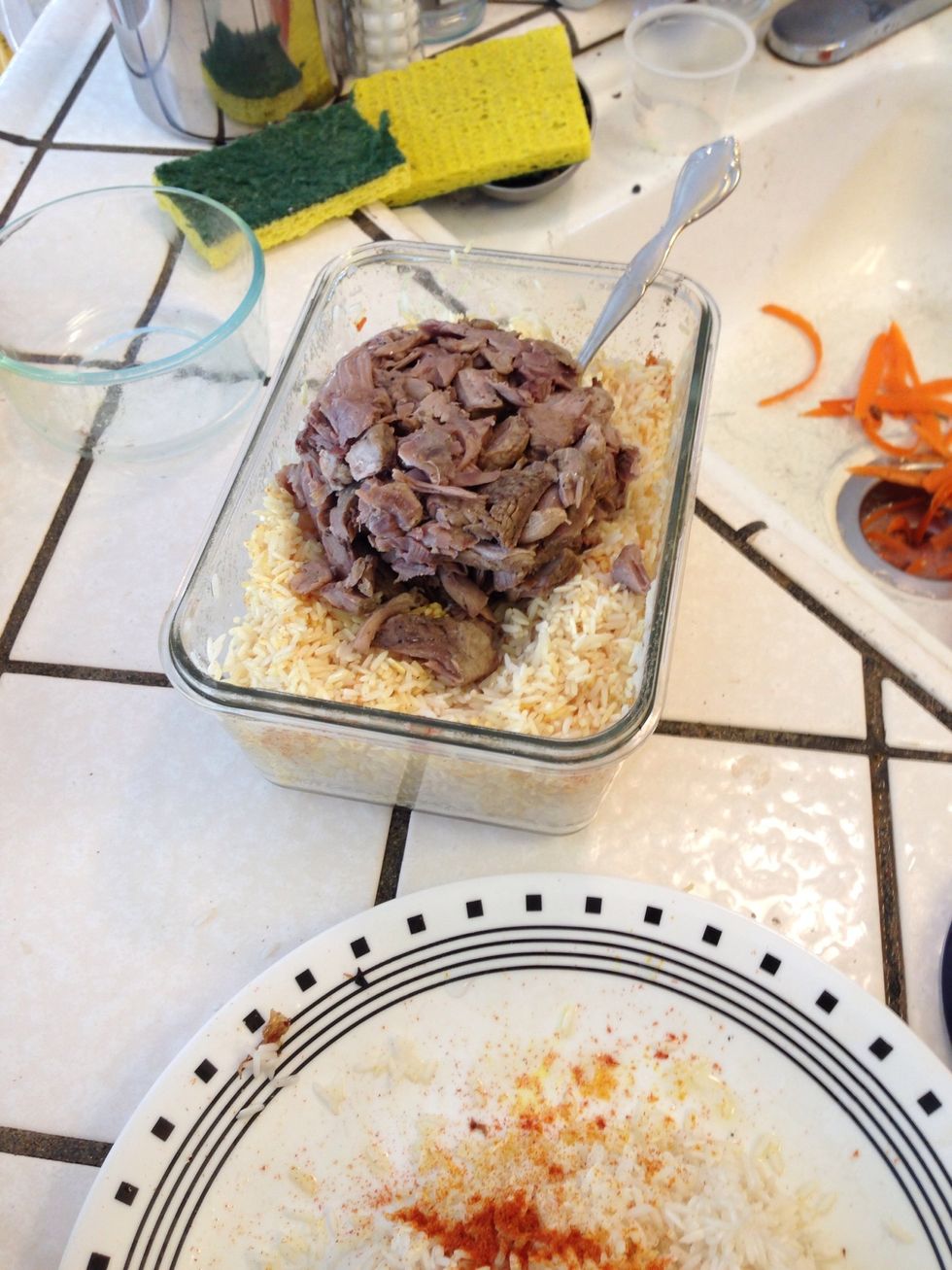 Then add meat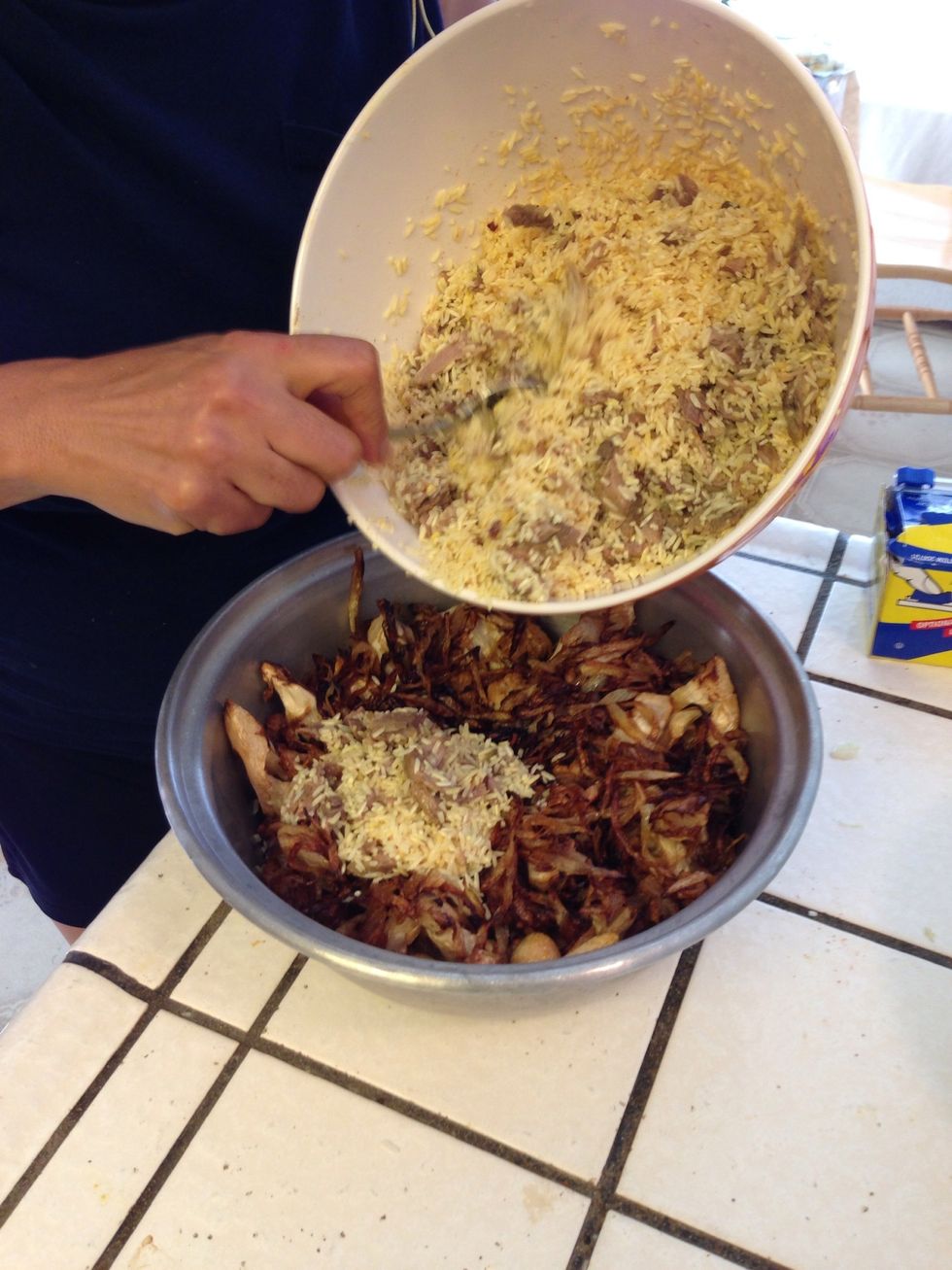 Add rice with meat on top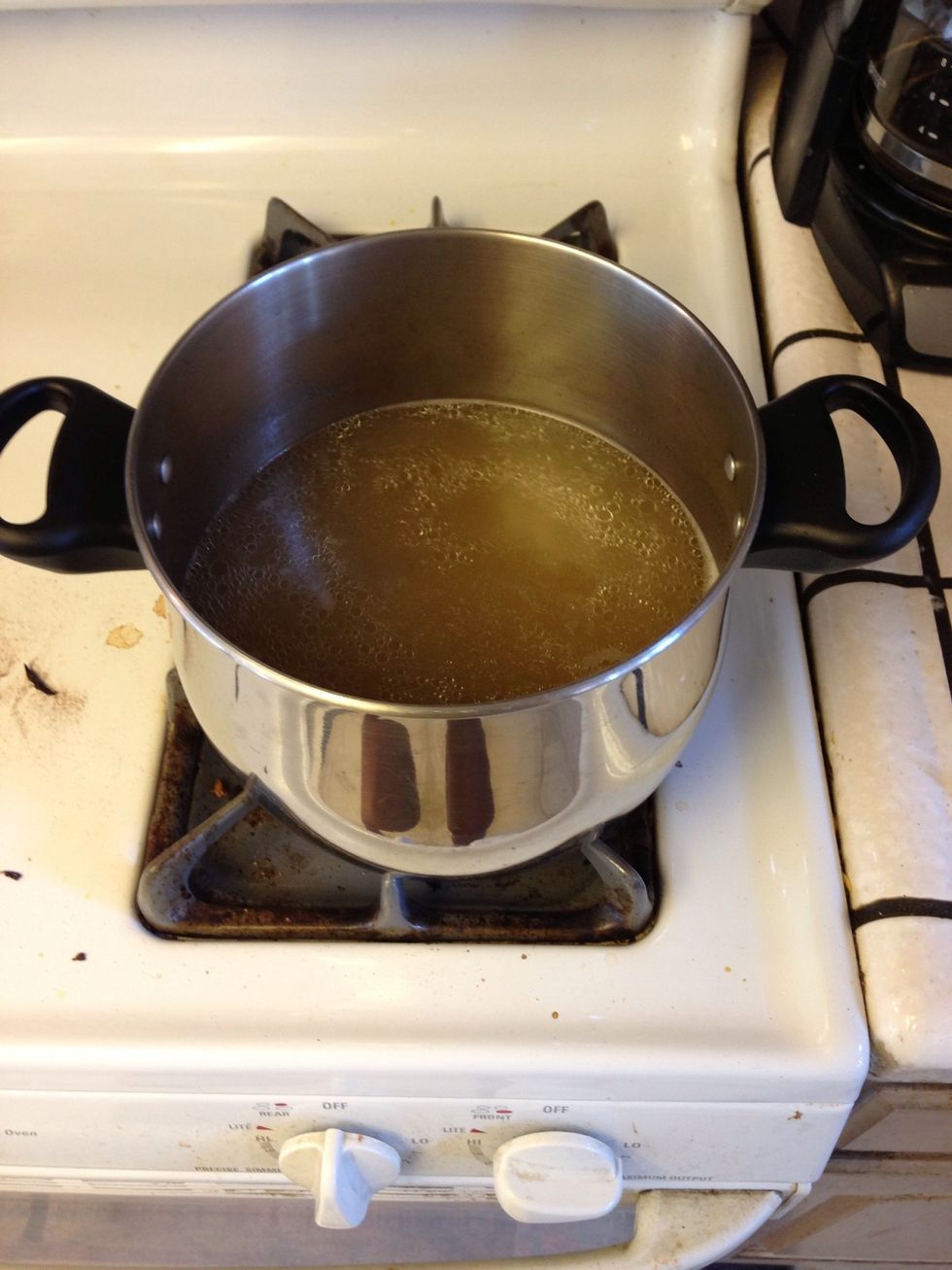 Place the left over meat water on high heat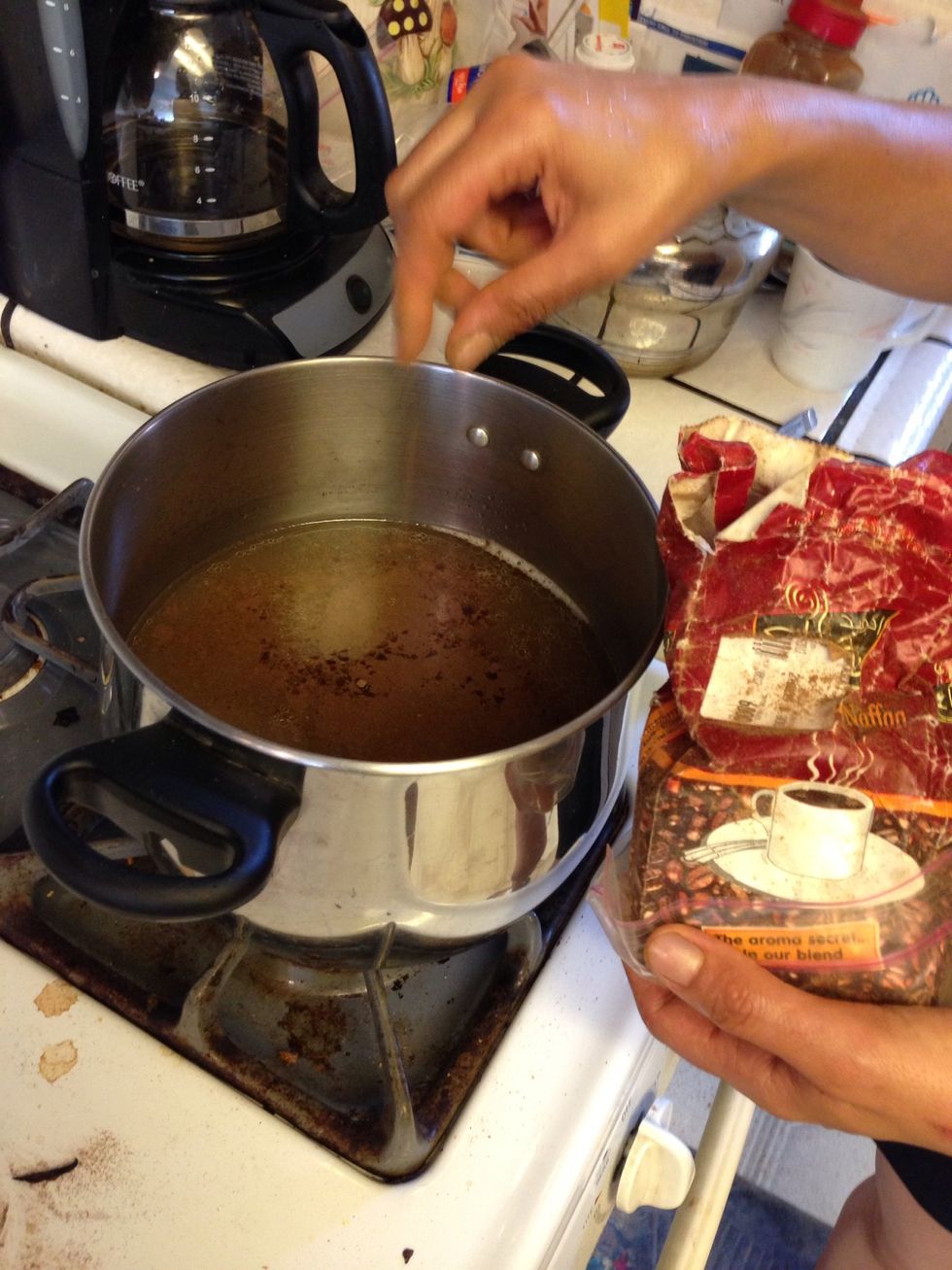 Add 1/3 tsp of all spice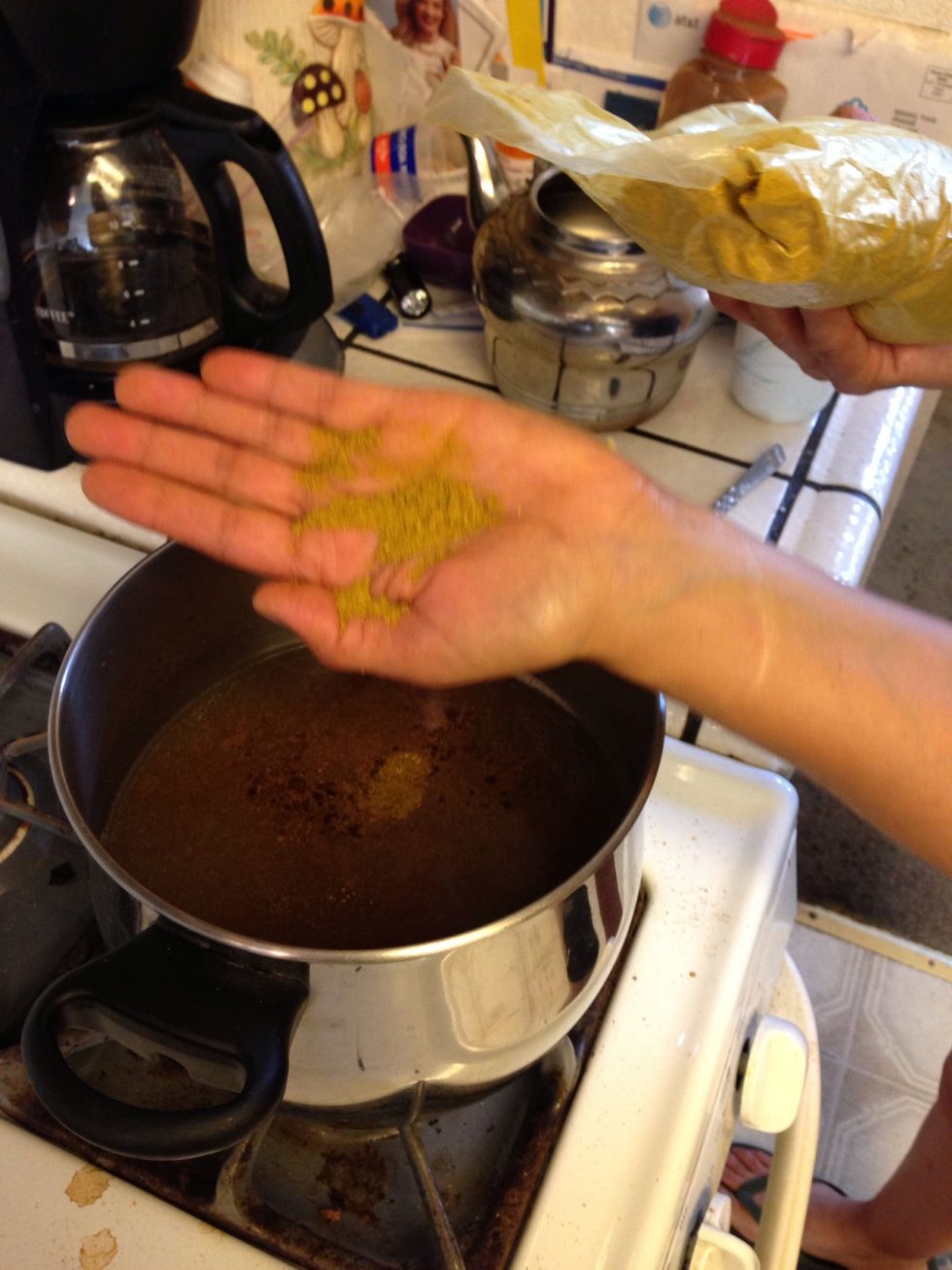 Add 1/3 of curry powder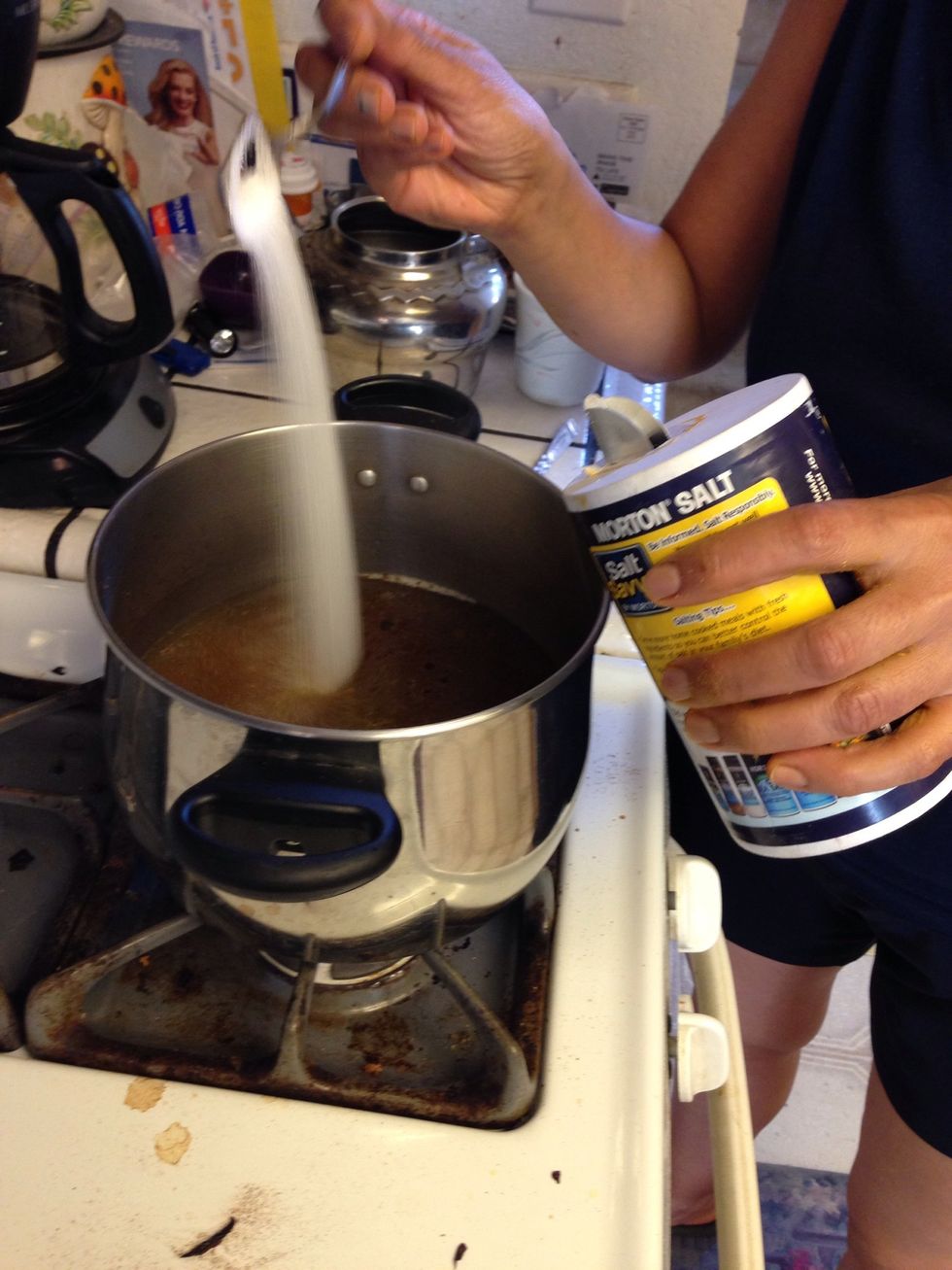 Add 4 tsp of salt
Add 1/2 tsp of black pepper
Do not stir let sit until boiling hot
Place pot on high heat and pour the spiced meat water on top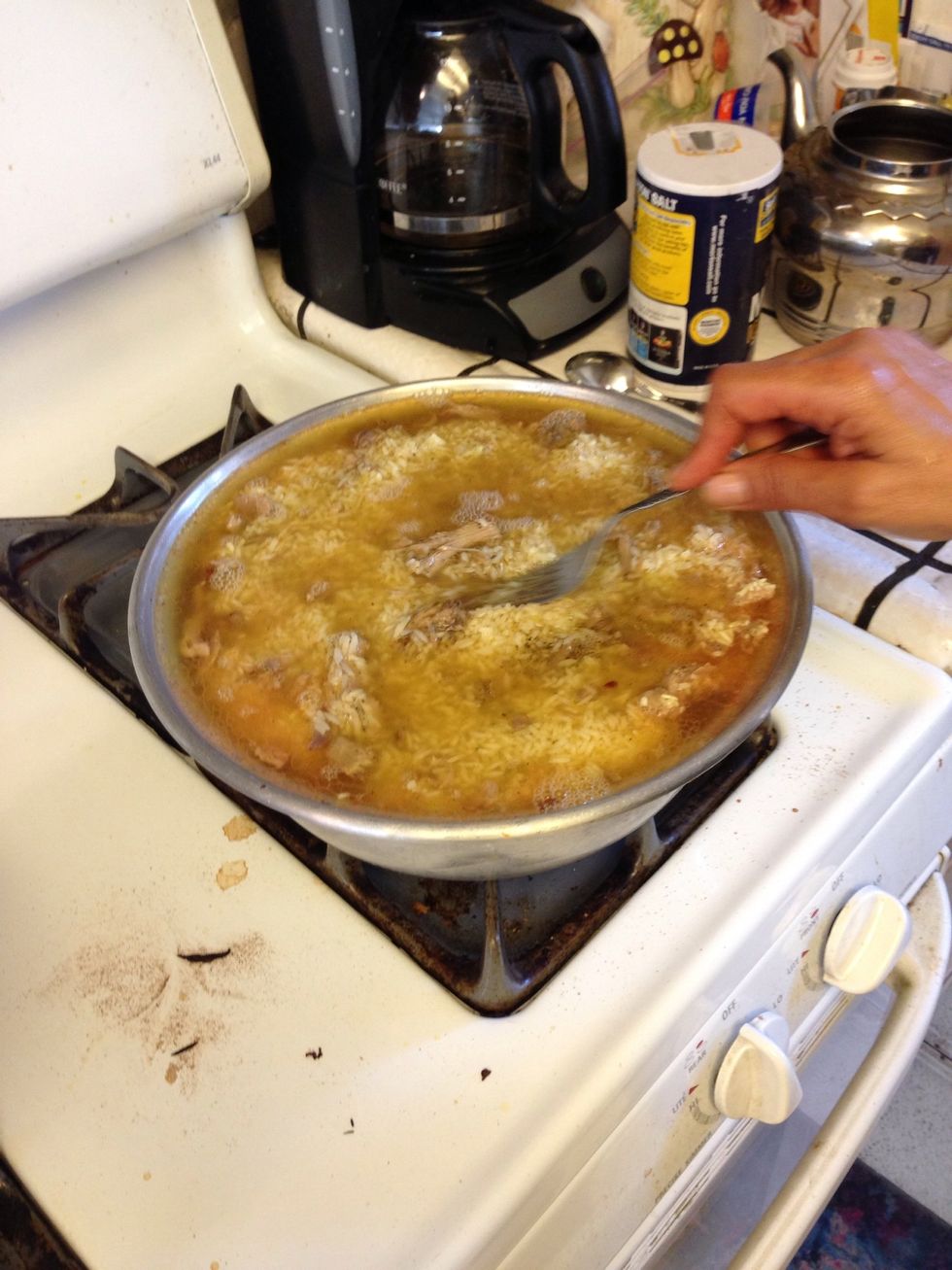 Fill until everything is submerged in water. Let sit until excess water has been absorbed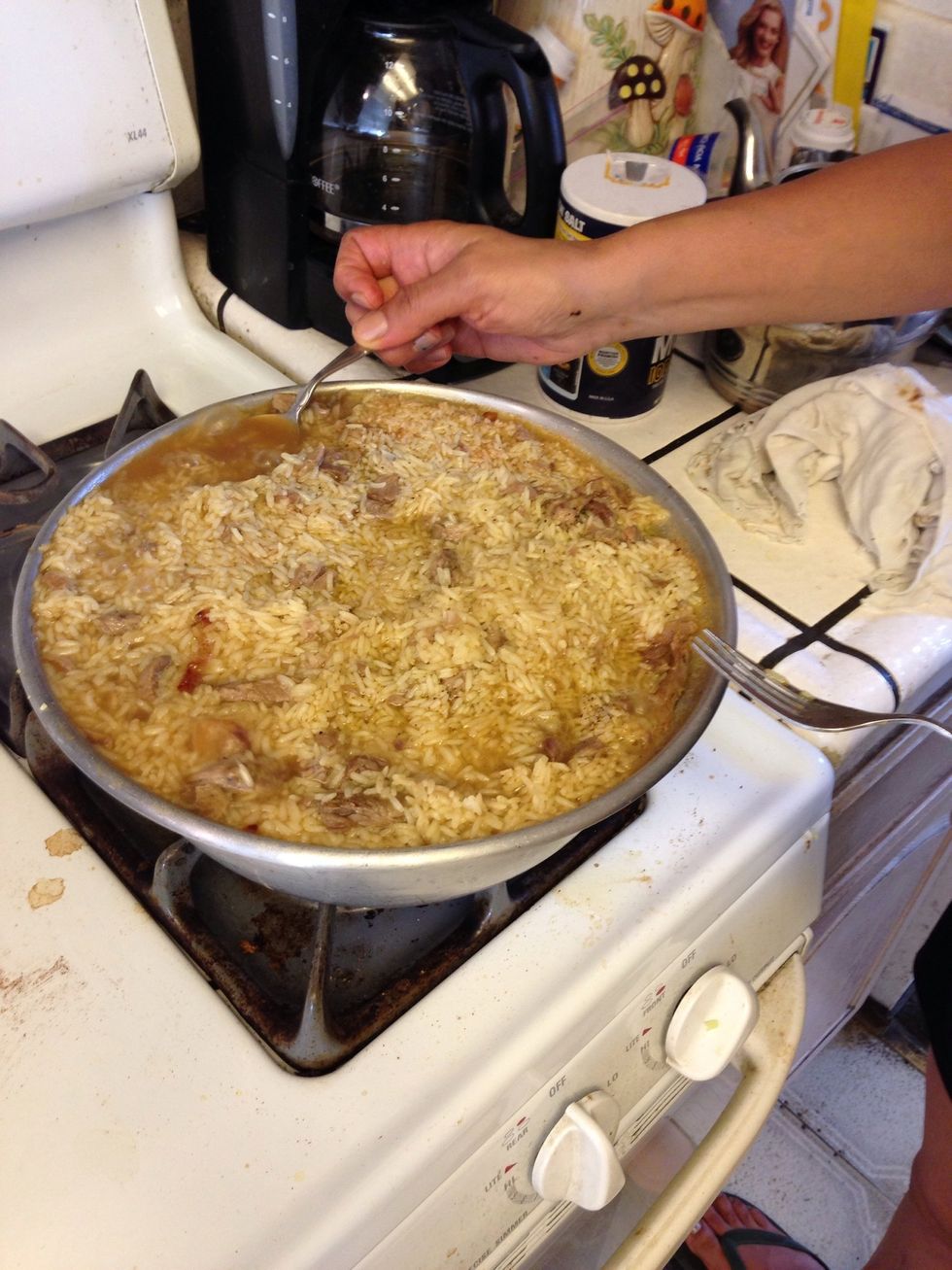 Side note: You may need to add or remove water if it is too much for the rice to absorb
Turn down heat to medium high and cover pot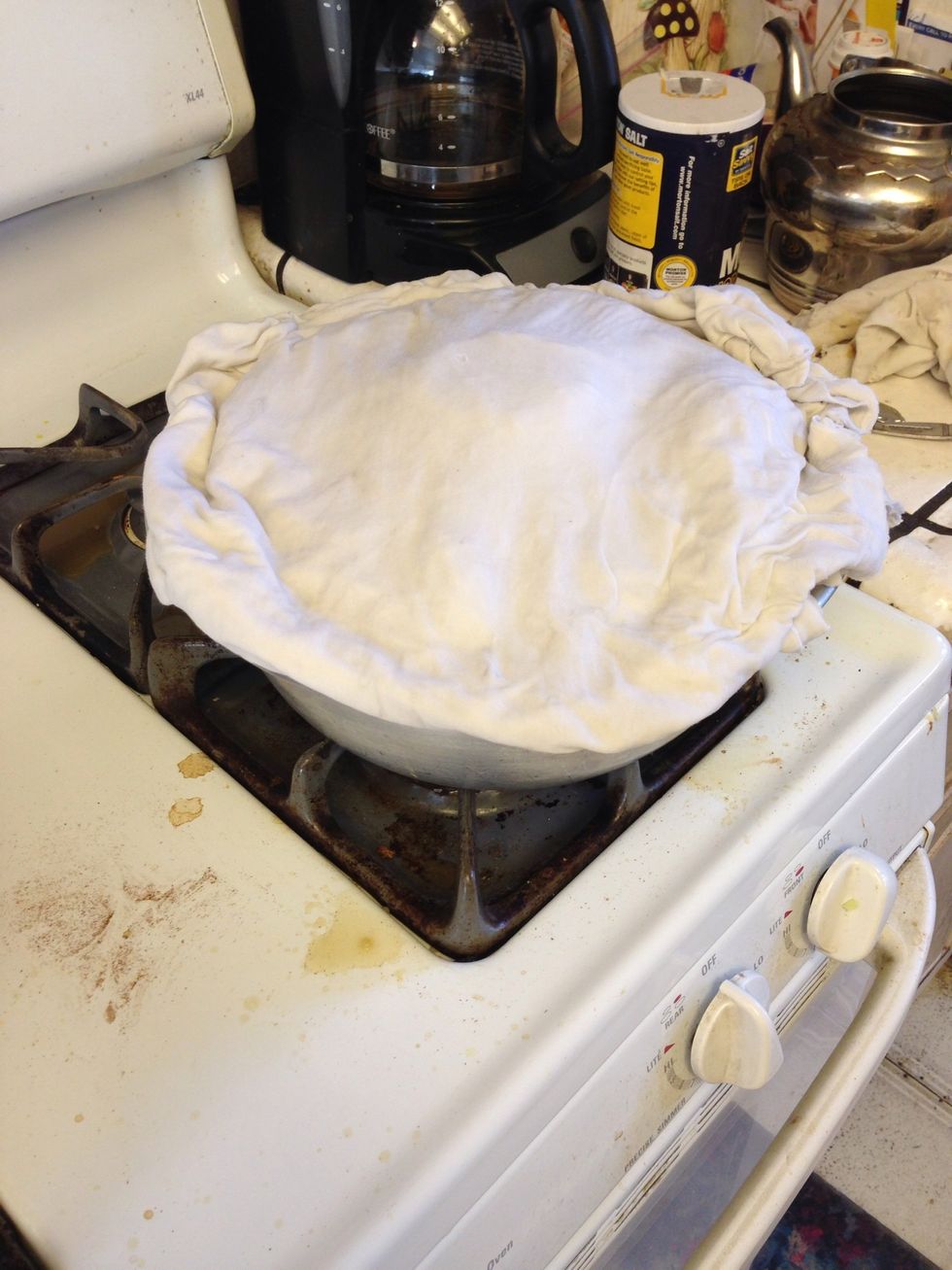 Place a moist towel to absorb the steam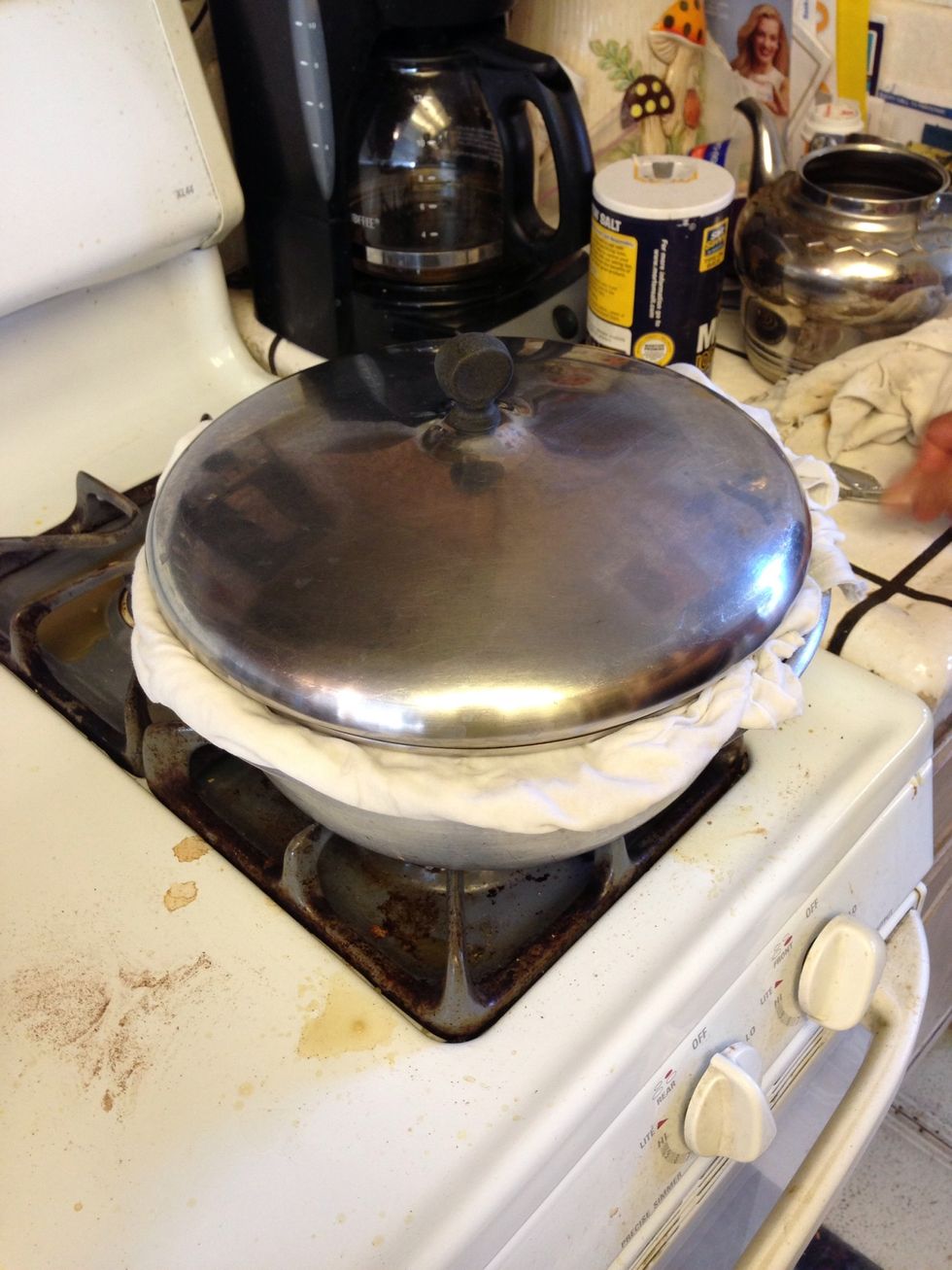 Place another cover on top and let sit for about 30 minutes
Turn off heat and remove coves and use a large plate or small pizza pan for serving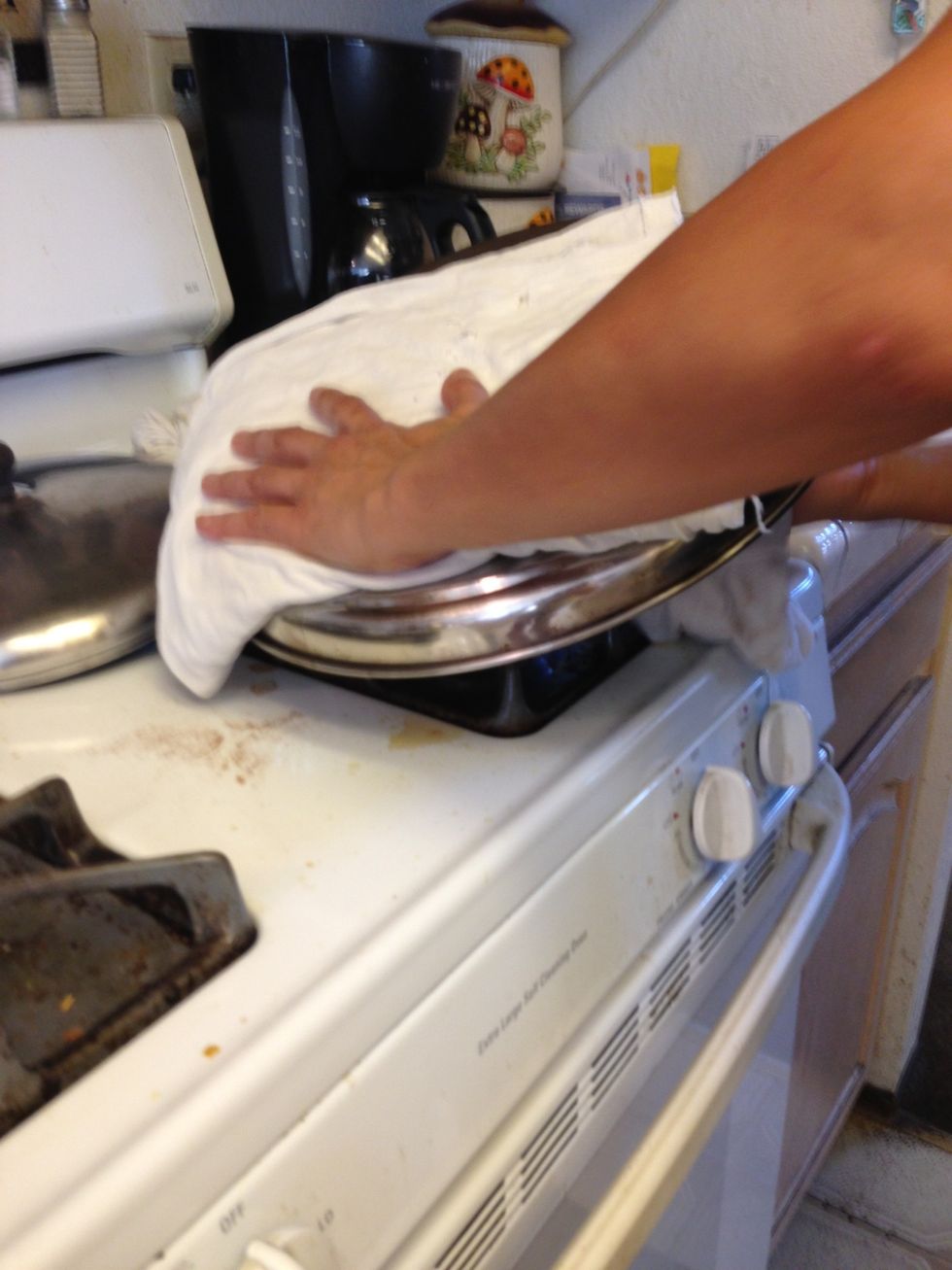 Use oven mitts or towels to shield your hands because it is time to literally flip the pot upside down
Then uncover your dinner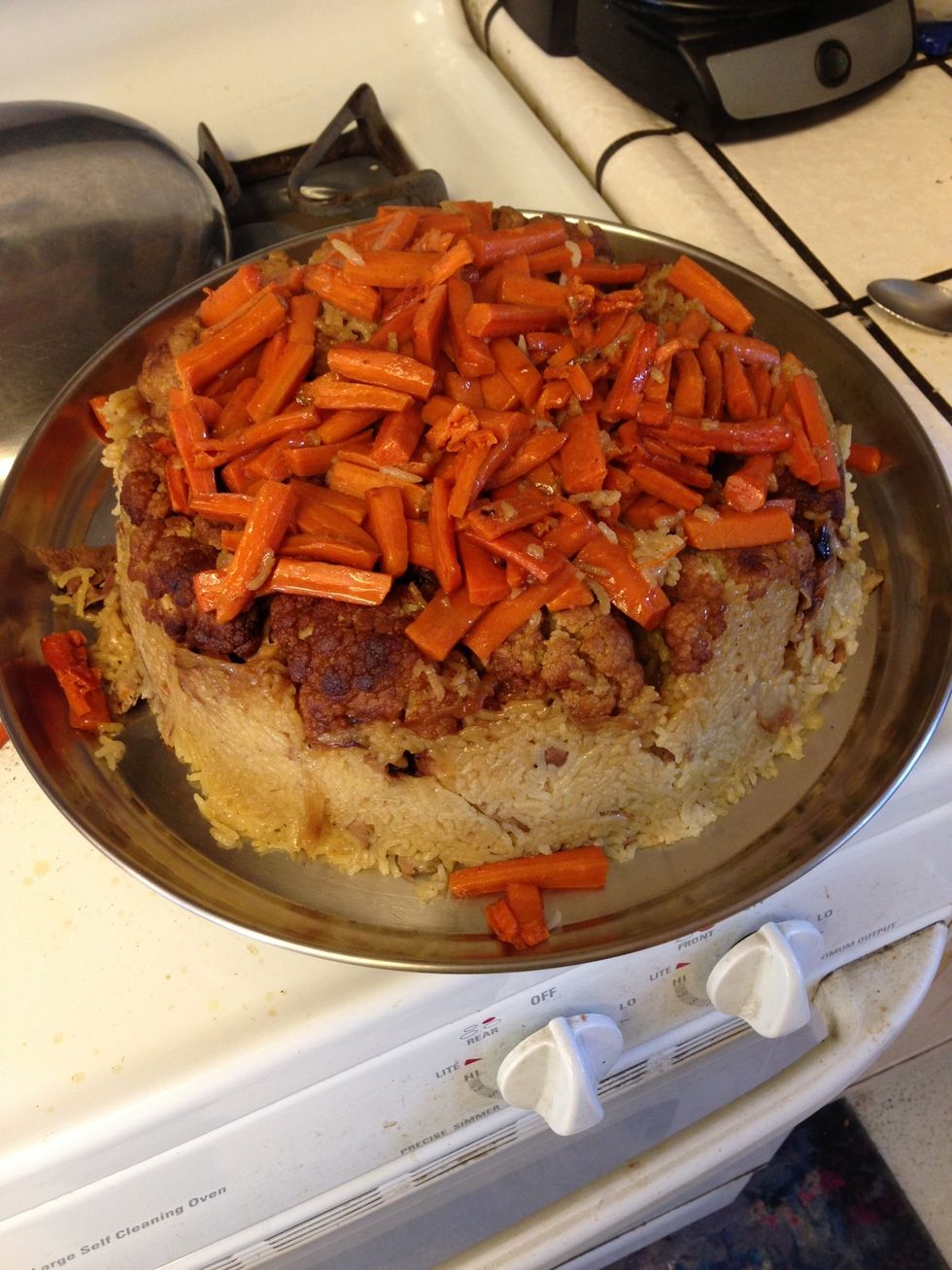 There you go, was it worth all the work?
I think so... Serve with a salad or Greek yogurt if your not lactose intolerant like myself
Lamb chops
1/2c Jasmine rice
1.0bnch Cauliflower
2.0bnch Onions
1.0bnch Garlic (optional)
8.0bnch Carrots
Bay leaves
Cumin
Salt
Black pepper
Hubhab
Asfur
All spice
Curry powder
Vegetable oil
Water