How to cook upma
In south India, Upma ( oop-maa), a humble delicacy, is light but has the flavors of local spices that makes it a meal to relish. Often eaten with Indian Pickle, Upma is a popular breakfast dish here.
15
Lightly fry the Semolina. You should have this much. Keep stirring since it can burn. Do not let it change color, but make sure it is moderately hot. After this, place aside and sprinkle salt on top.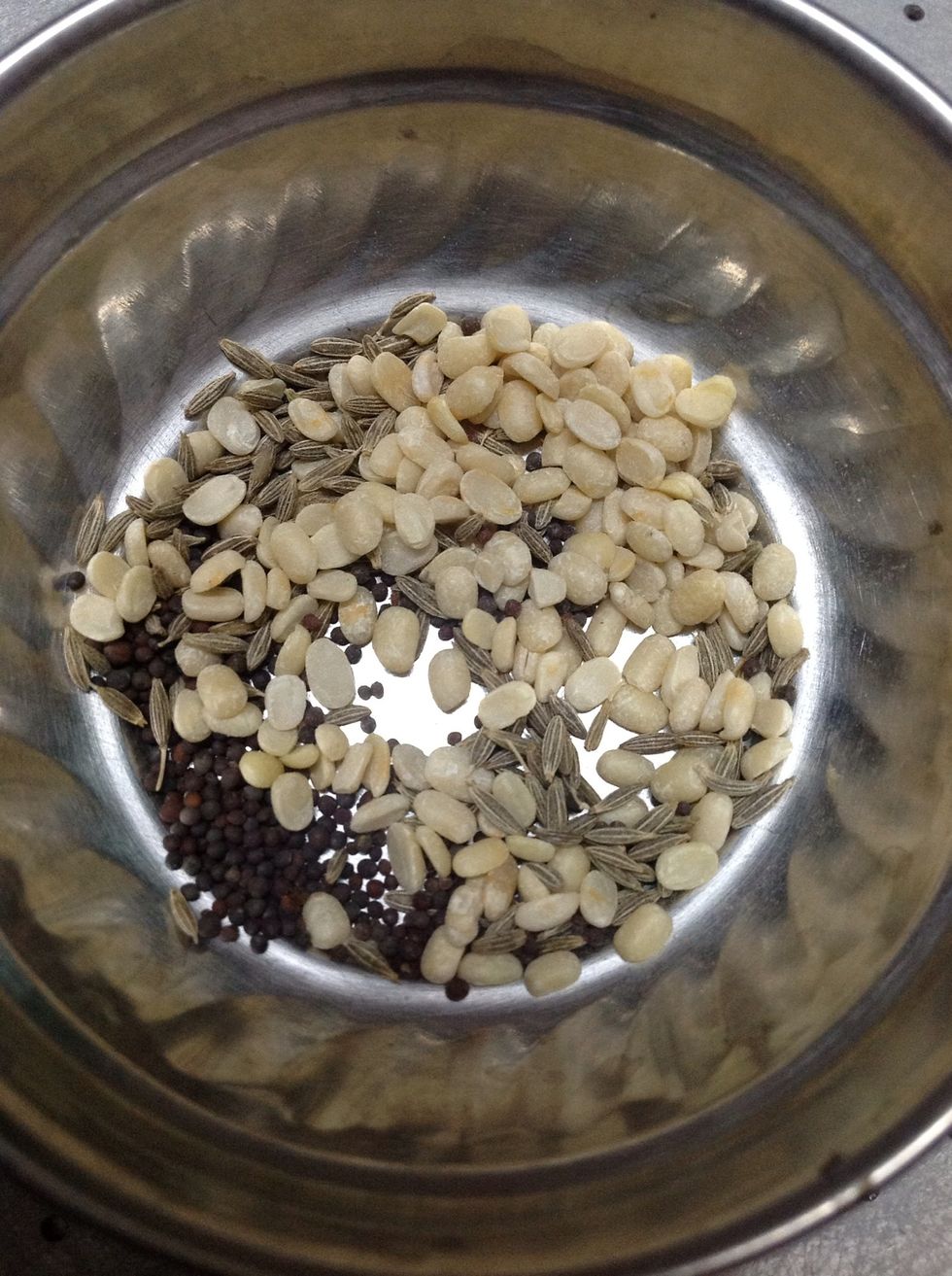 You should have about this much of black gram, mustard seeds, and cumin. Heat ghee in a pan and add to mildly fry. CAUTION : This sputters so stay clear while adding and stirring. Can be dangerous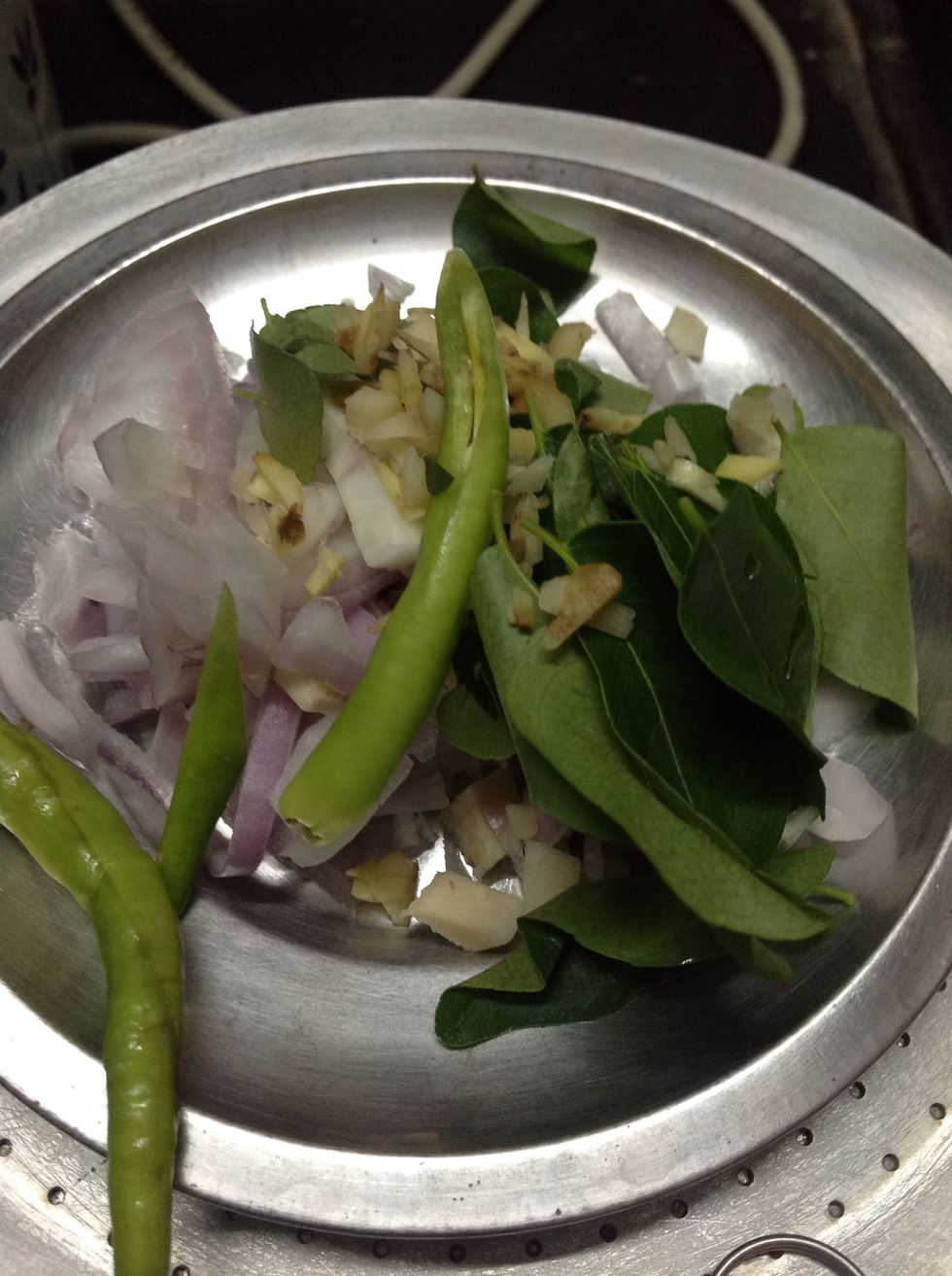 The seeds roast fast, so add the chopped onions, ginger, chili, and curry leaves as soon as the seeds are a little dark. Adding chopped carrots and peas will make this absolutely delicious.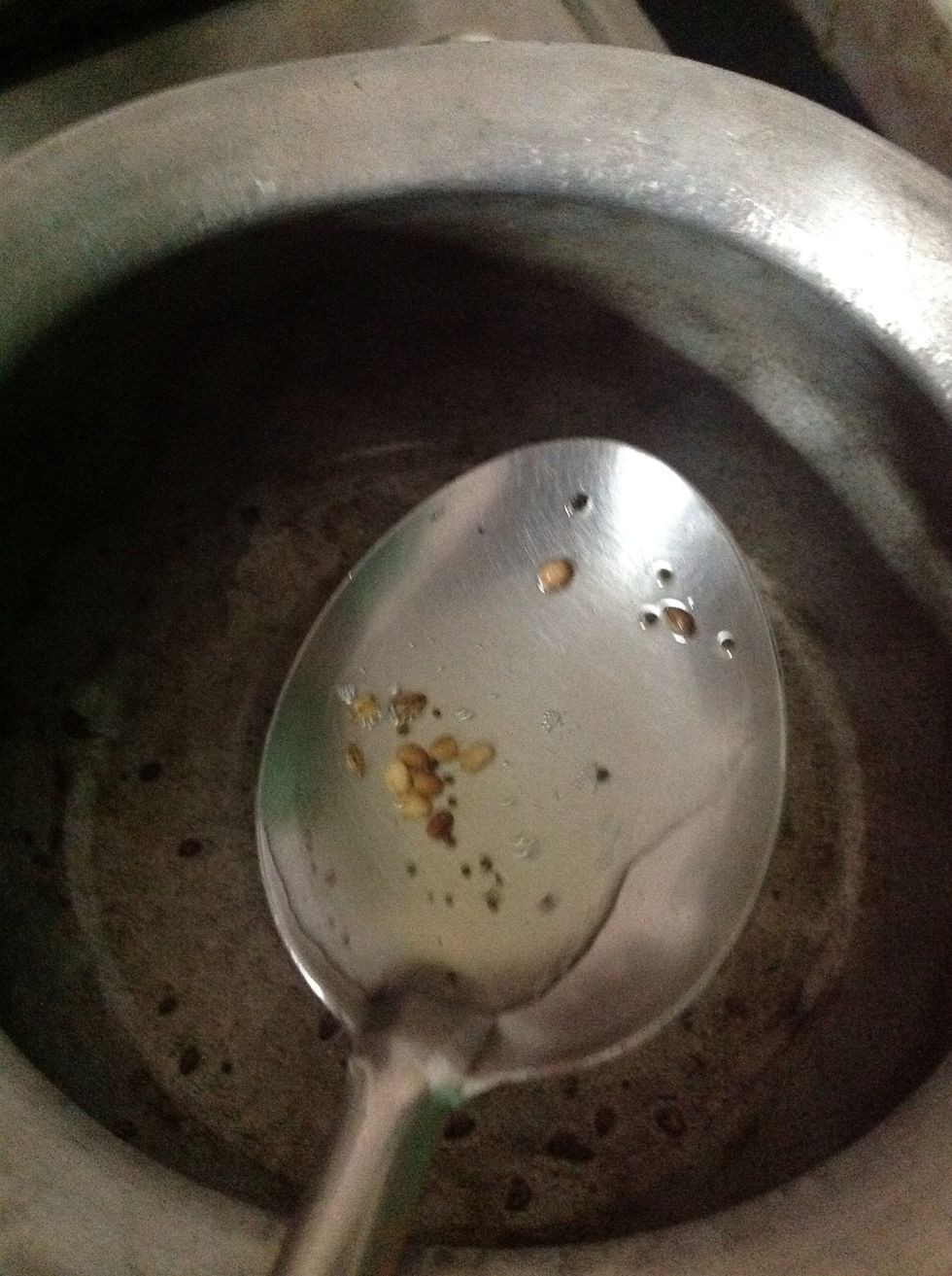 The black gram should look like this before you follow the previous step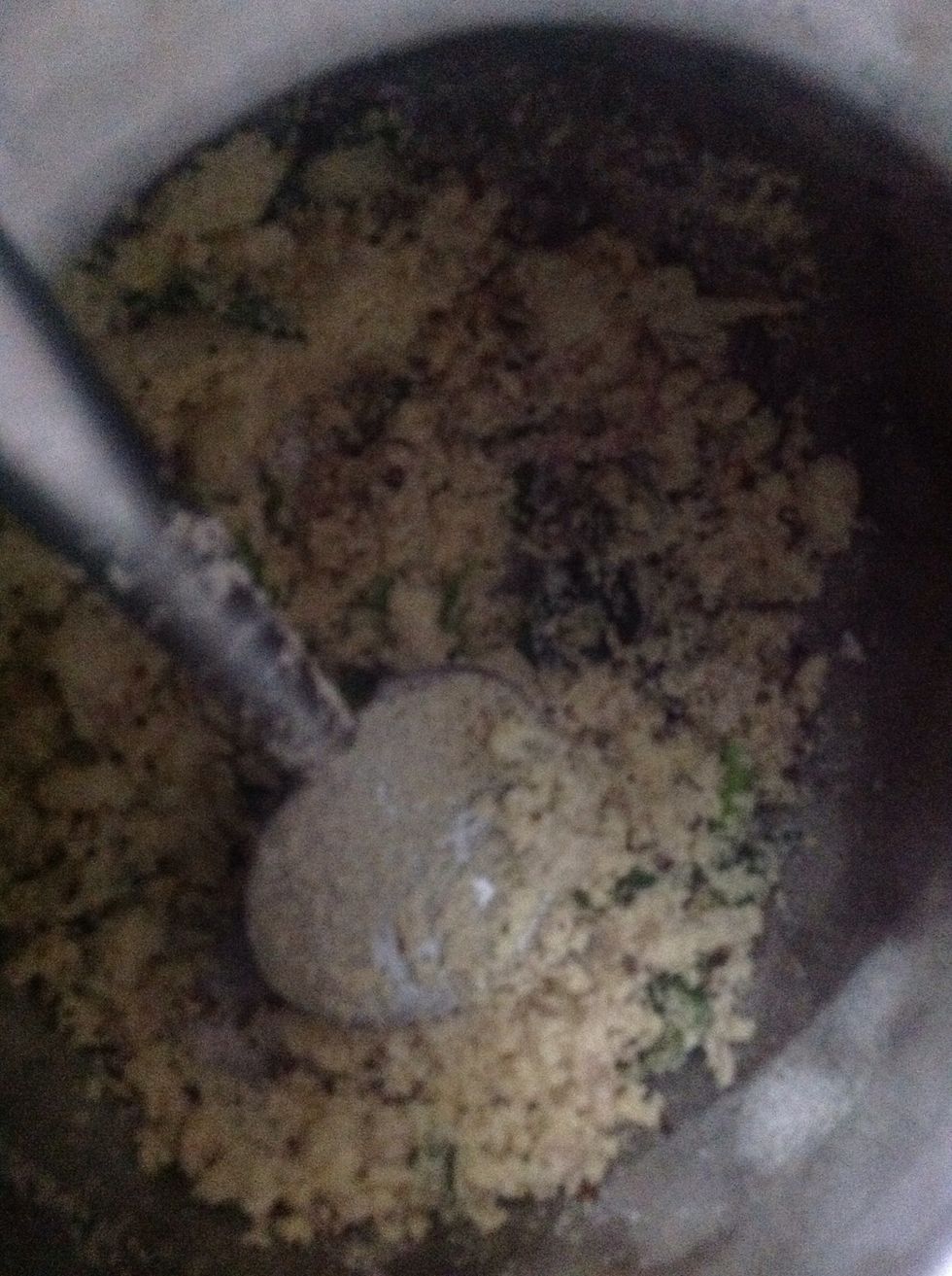 This isn't very clear, but after the onions are lightly brown, add the heated Semolina to this mixture and stir for a bit until the Semolina absorbs the flavor of the seeds and the other ingredients
You can also add diced carrot, green peas, and cashews at this stage to make it more flavorful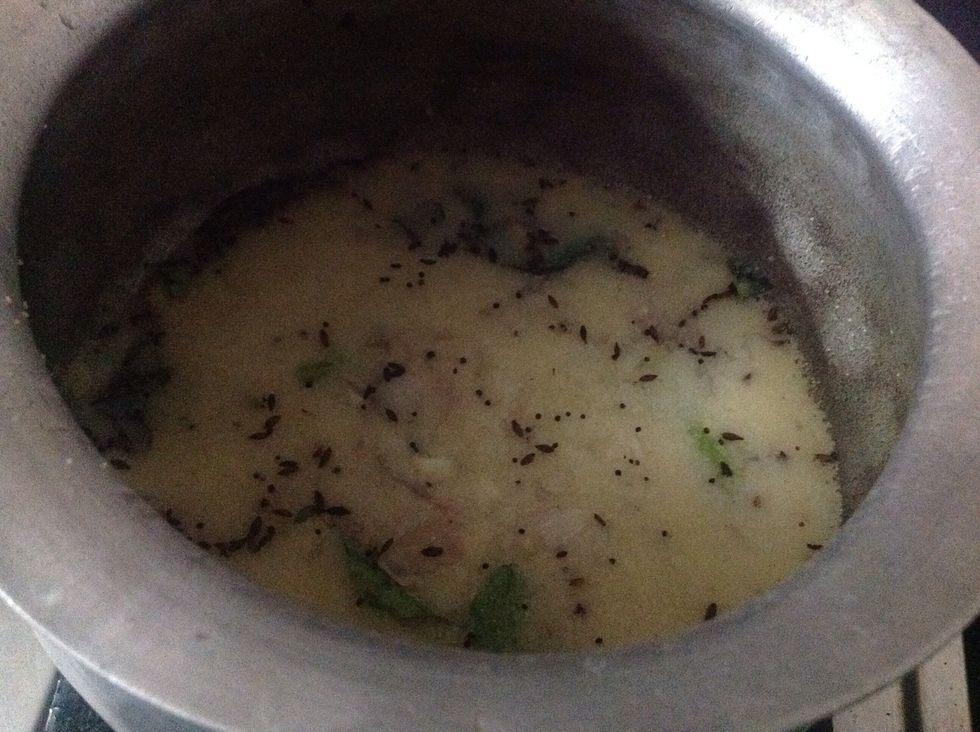 Immediately add the boiling water to this, bring down to moderate heat and cover for five minutes. After five minutes, keep stirring until you get a thick consistency.
Finally, when you see this consistency, turn off flame, and plate up !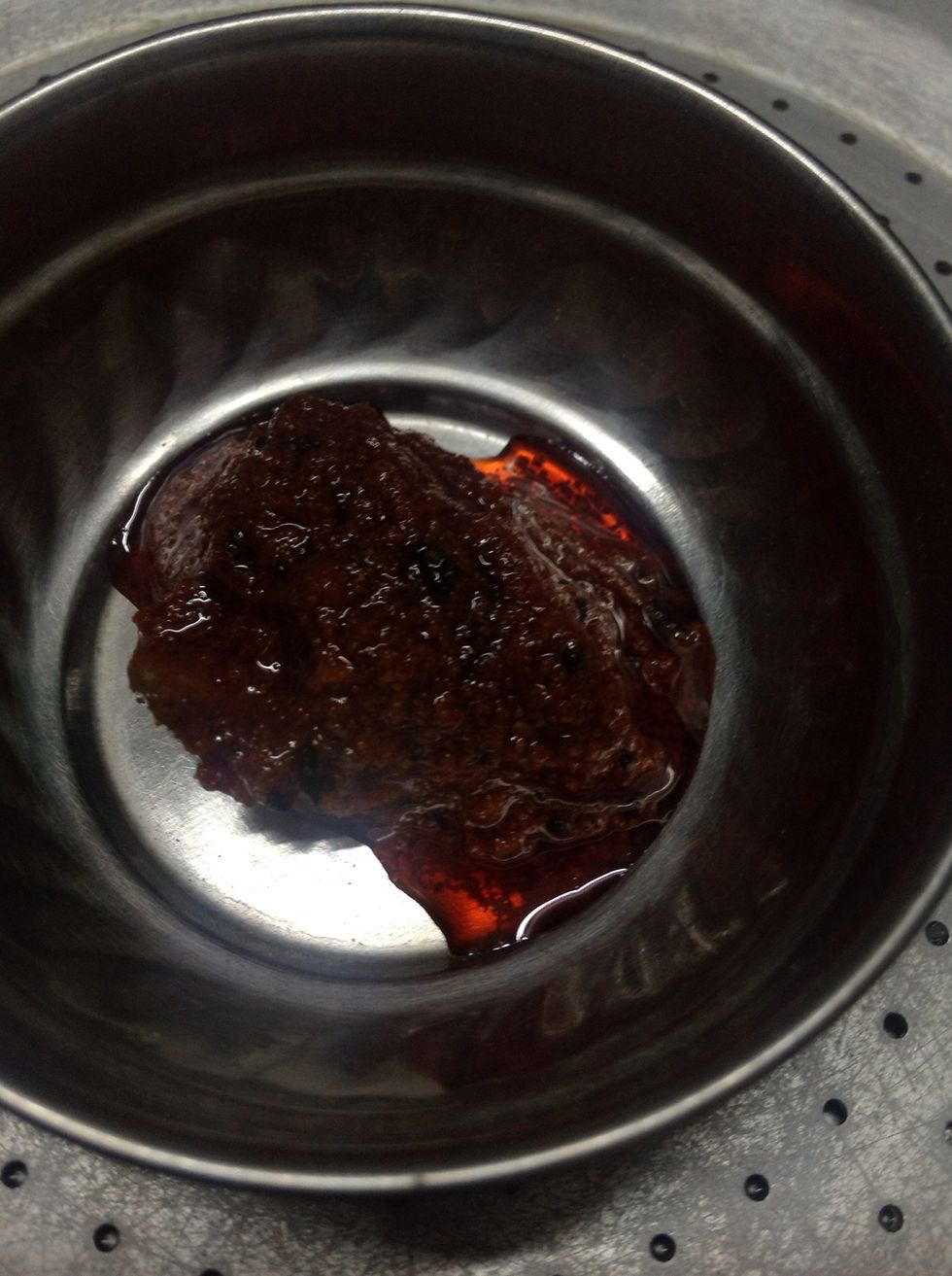 Goes best with South Indian Mango pickle
1.0c Semolina
3.0 Deseeded green Chili pepper
3.0pch Black gram
2.0pch Mustard seeds
2.0pch Cumin
1.0pch Curry leaves
1/2c Boiling water
2/3in Ginger
2.0Tbsp Salt
2.0Tbsp Clarified butter or Ghee
1.0 Small Onion, chopped into Long strands
1/2c Diced Carrot (optional)
3.0Tbsp Green peas (optional)