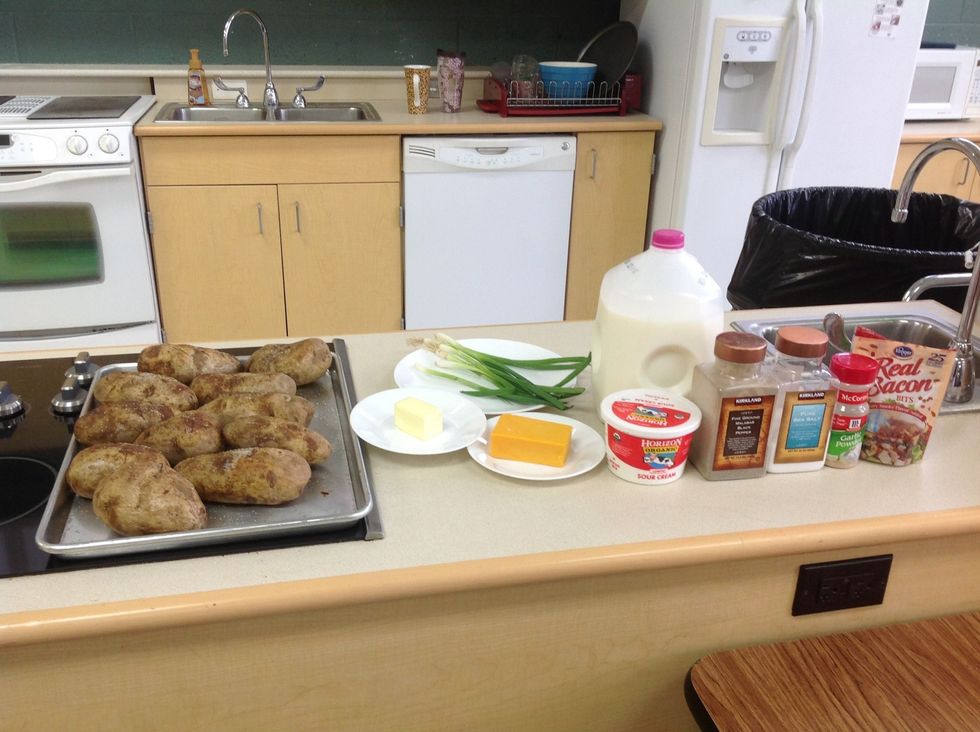 Gather your ingredients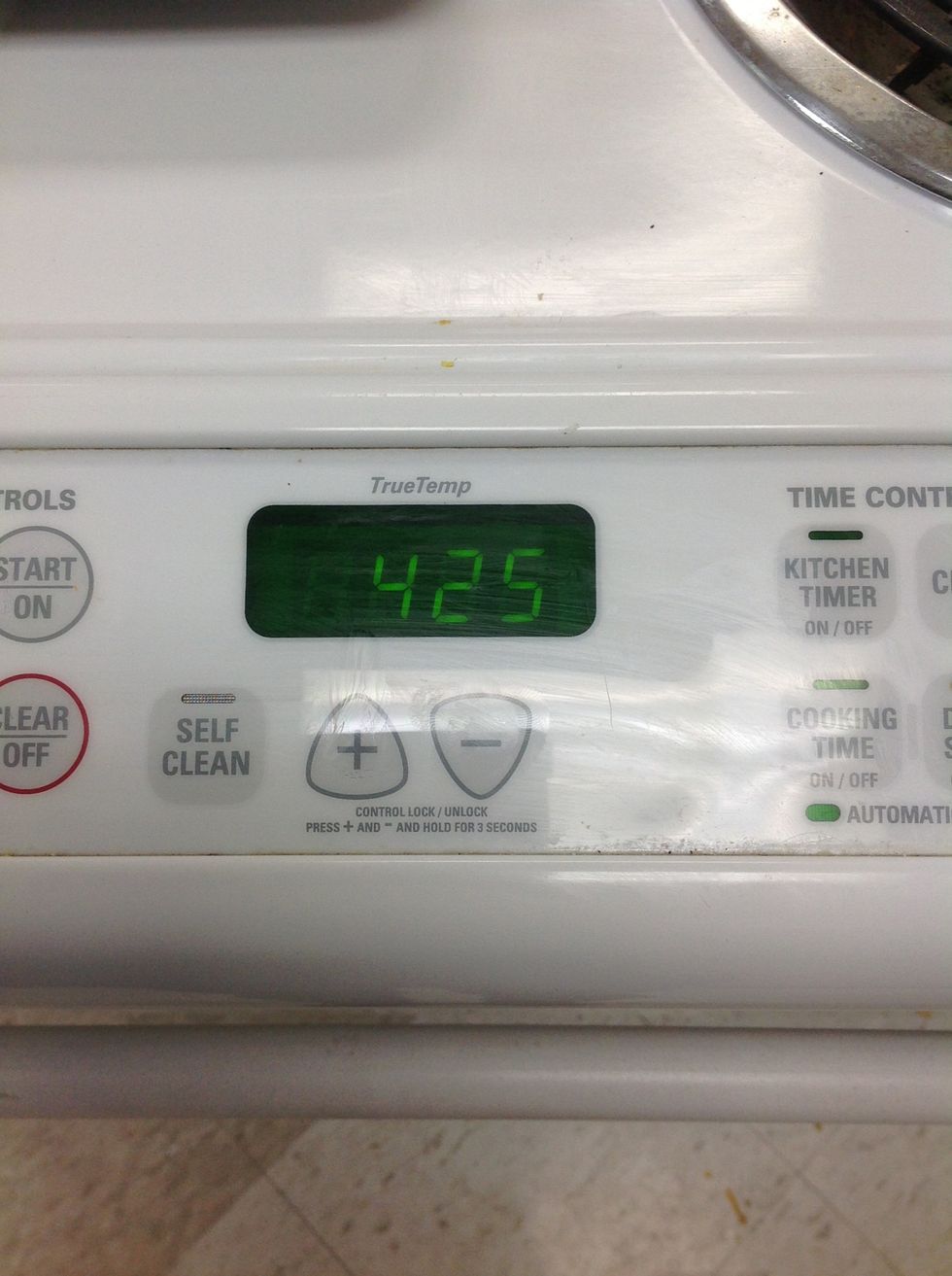 Preheat oven
Coat your potatoes in olive oil,salt and pepper! (Optional)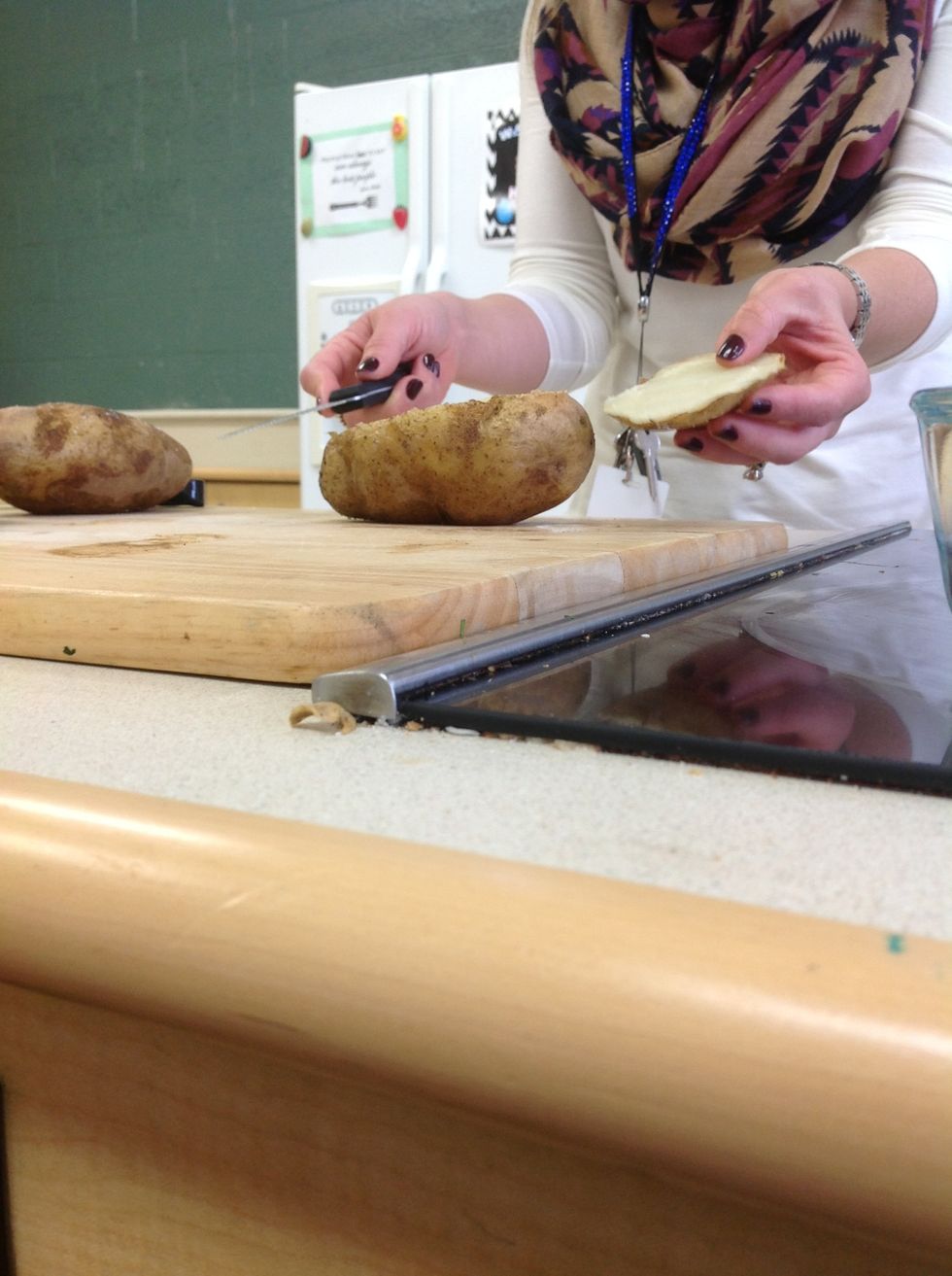 Slice the top off about 1/3 of it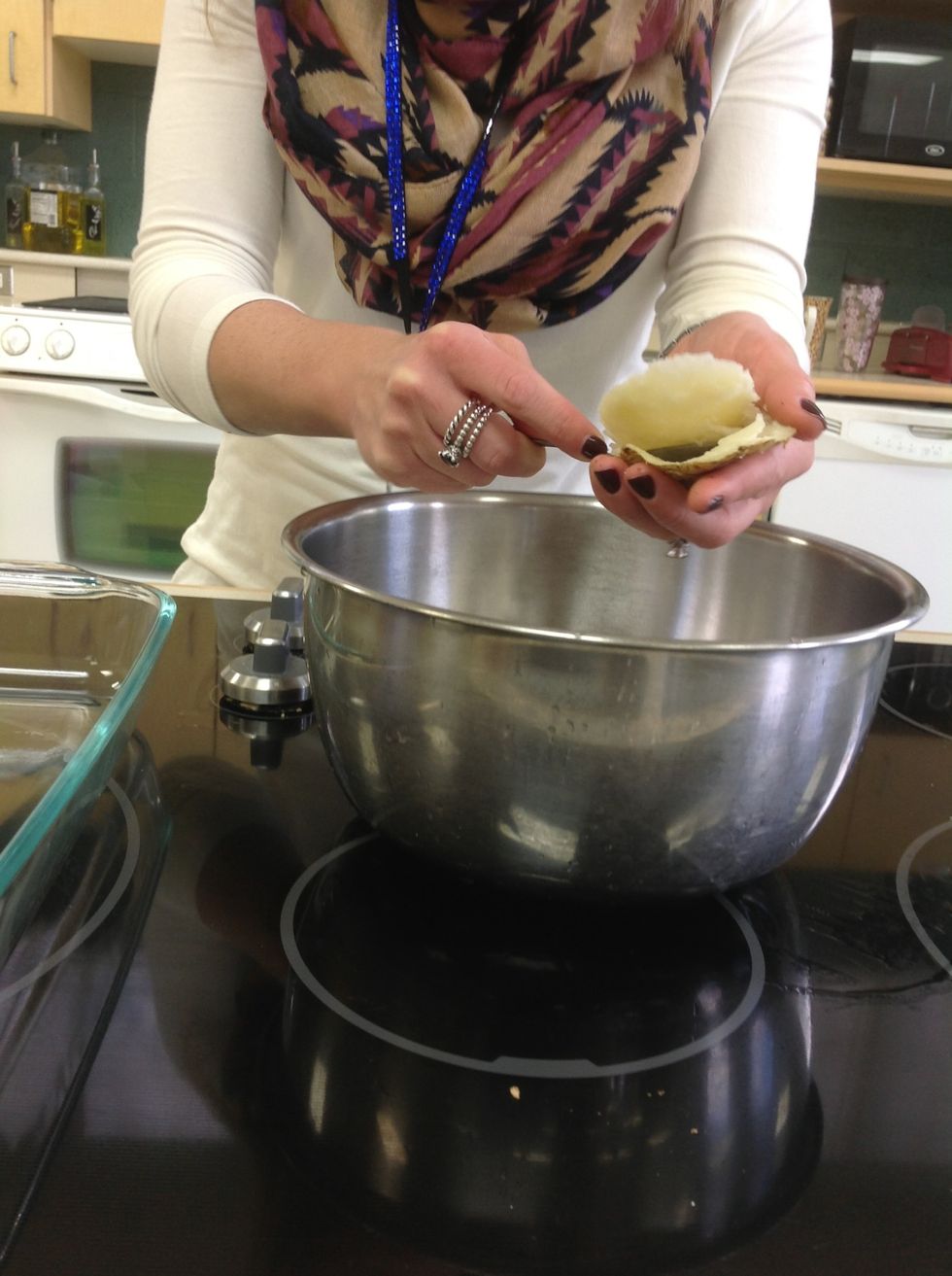 Scoop potatoes out of the skin!
Again scoop the potatoes out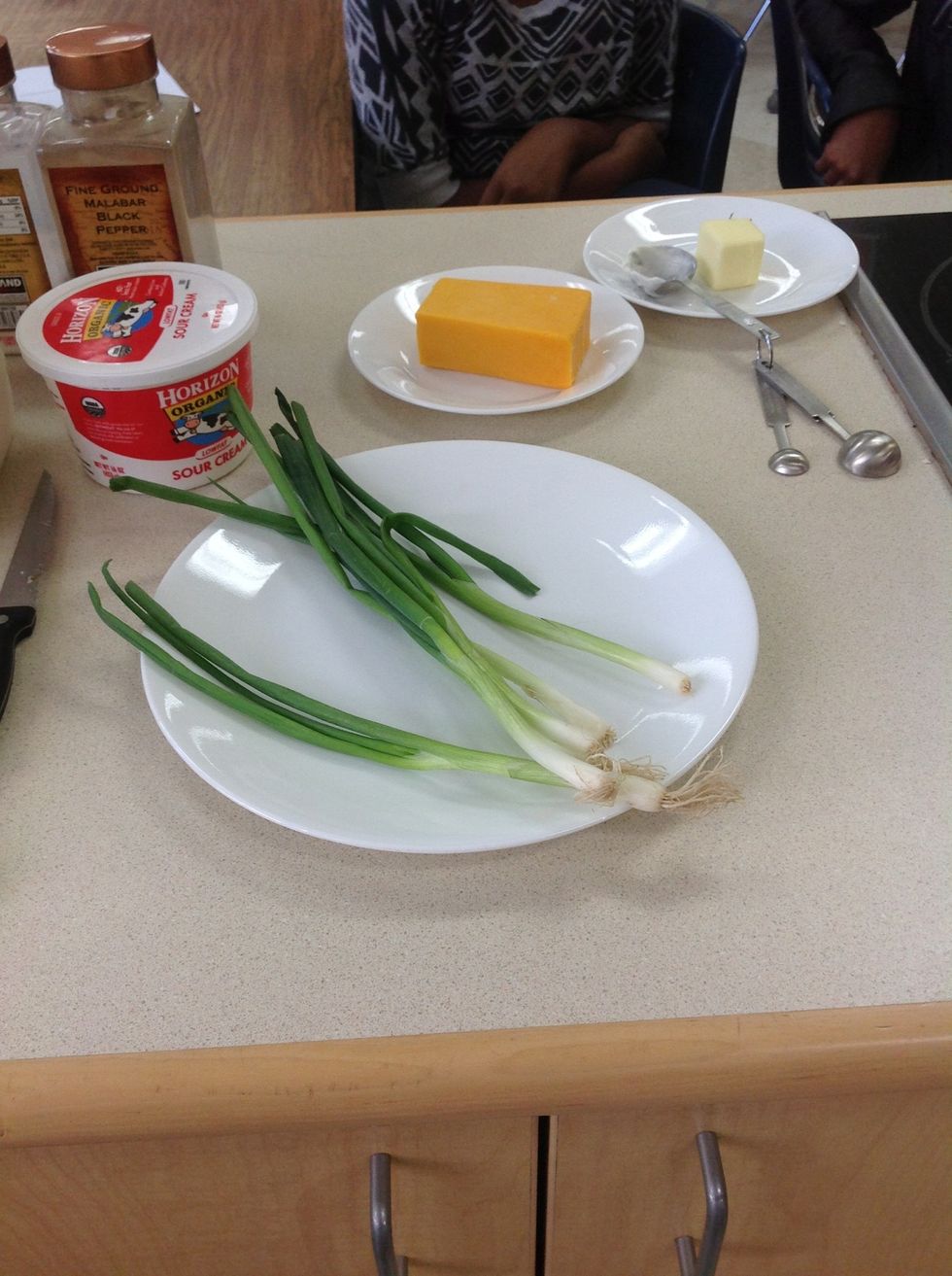 Add ingredients in with the mash potatoes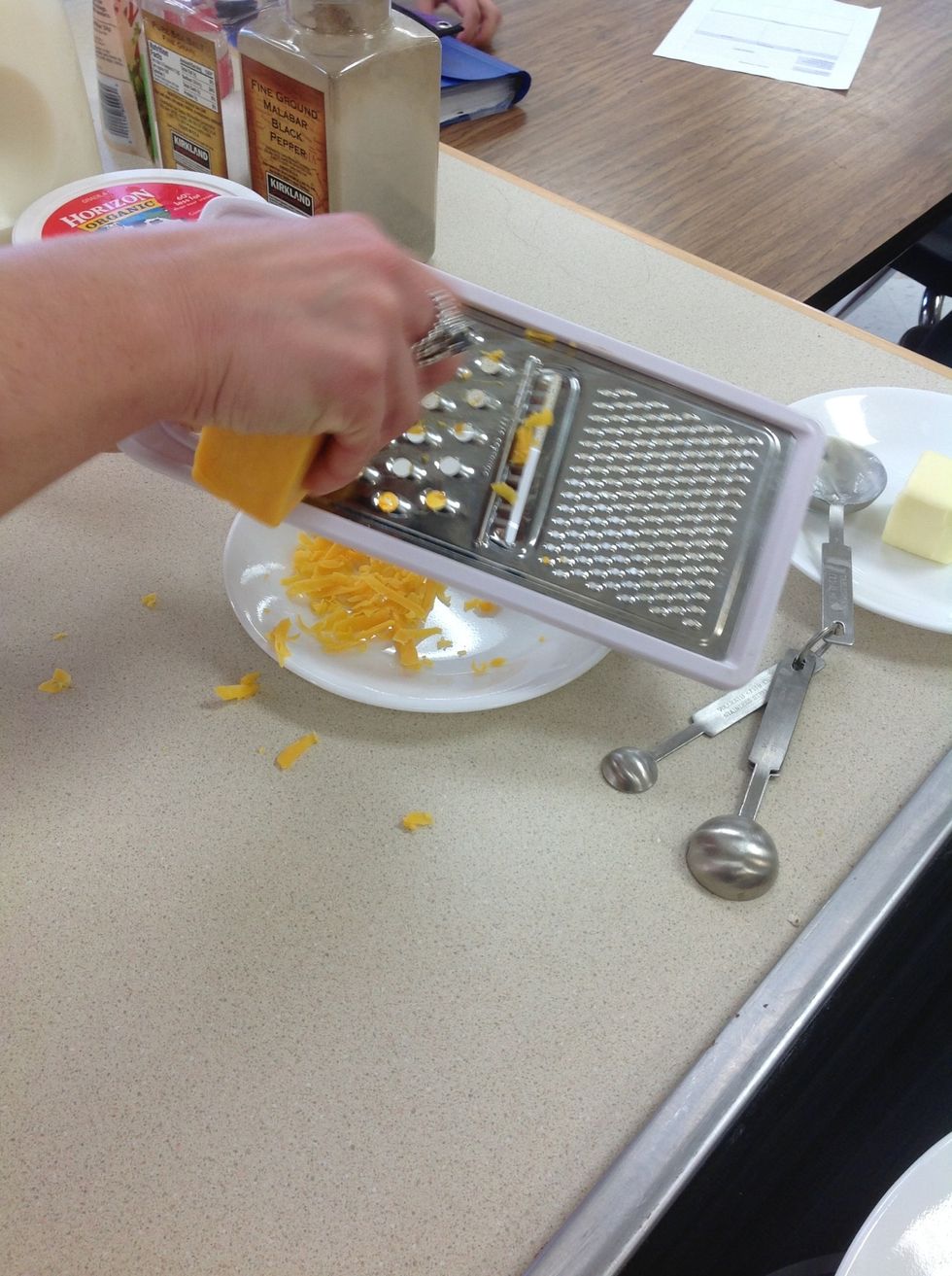 Shred cheese if necessary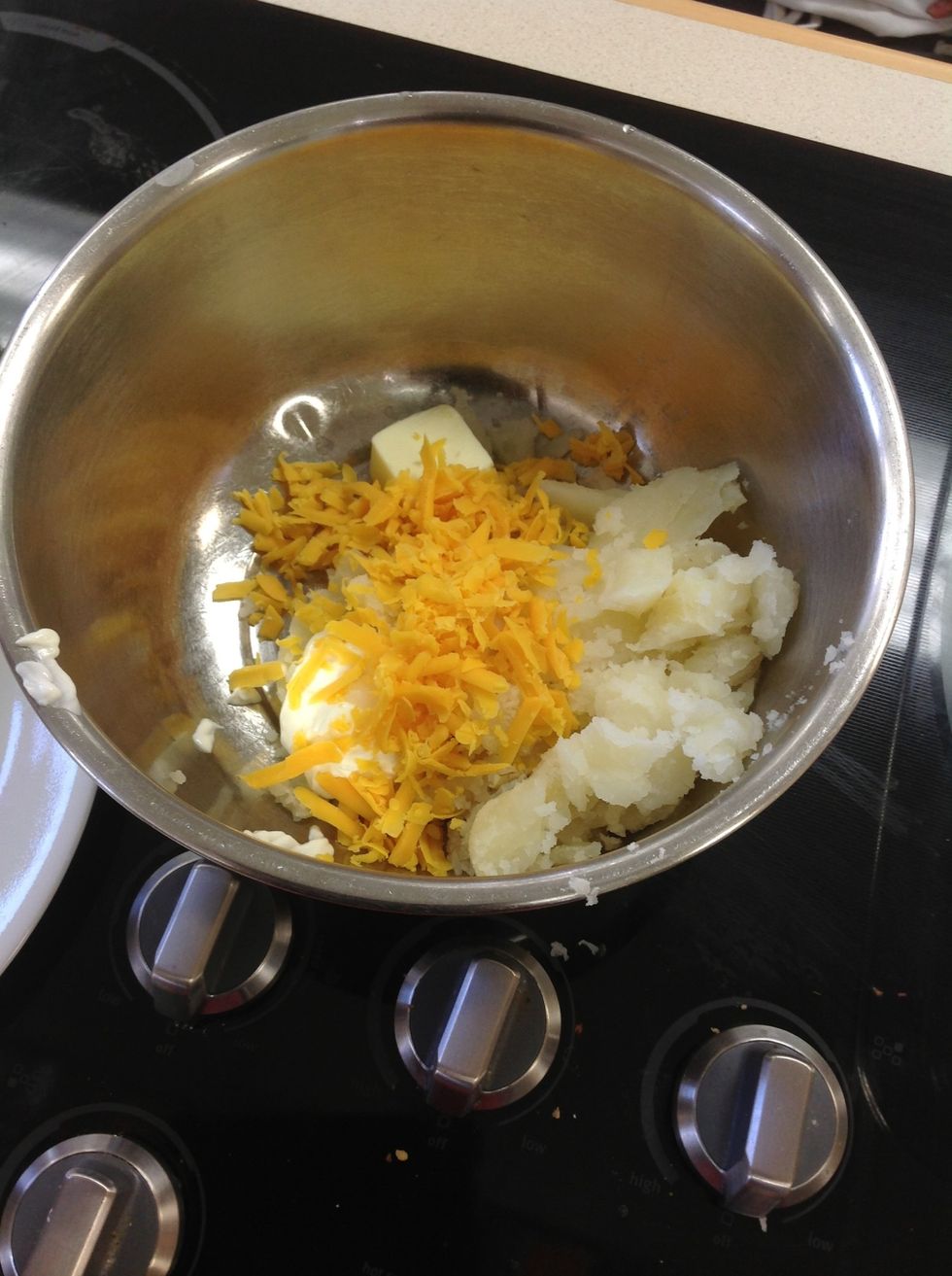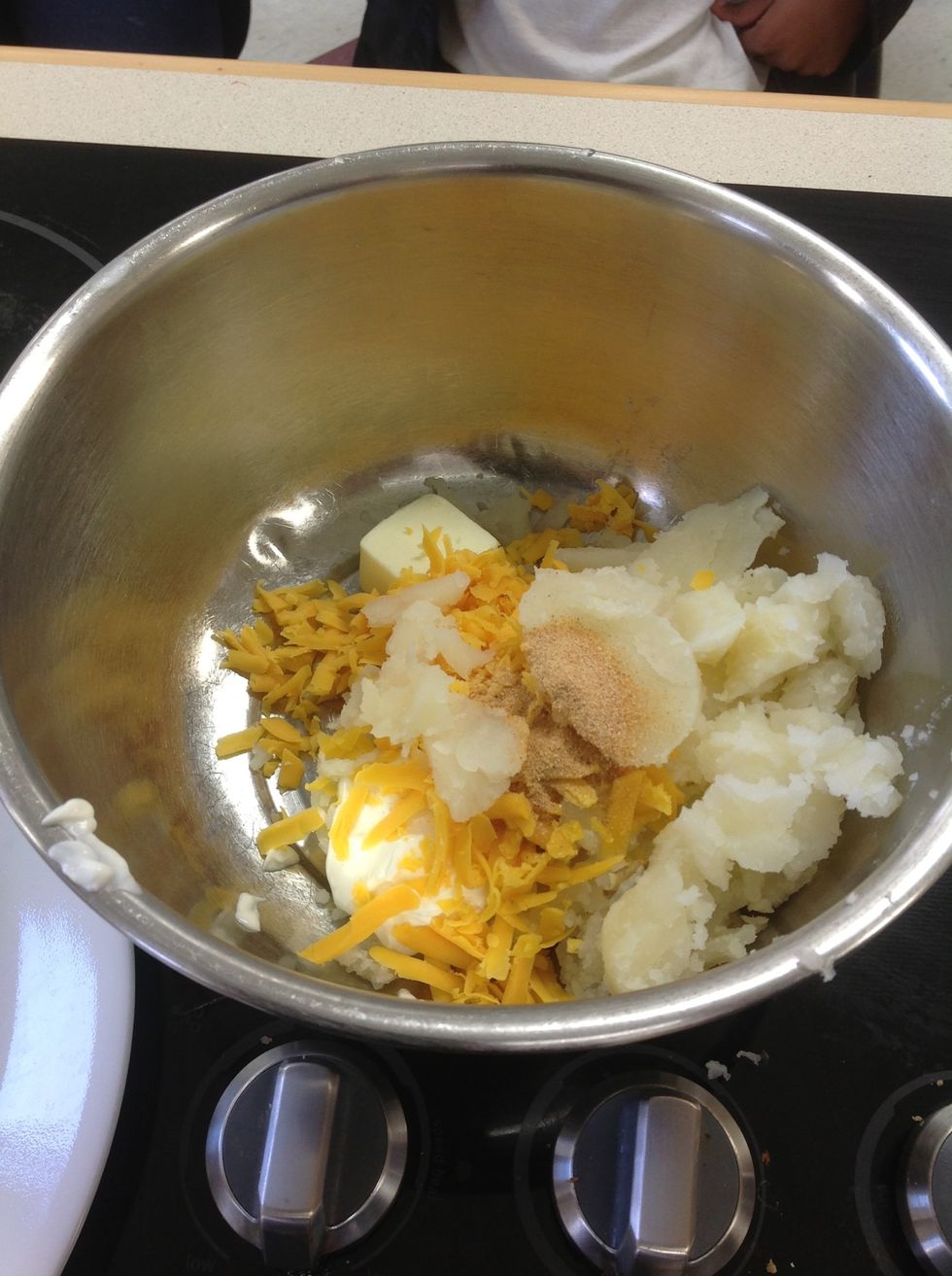 Add garlic powder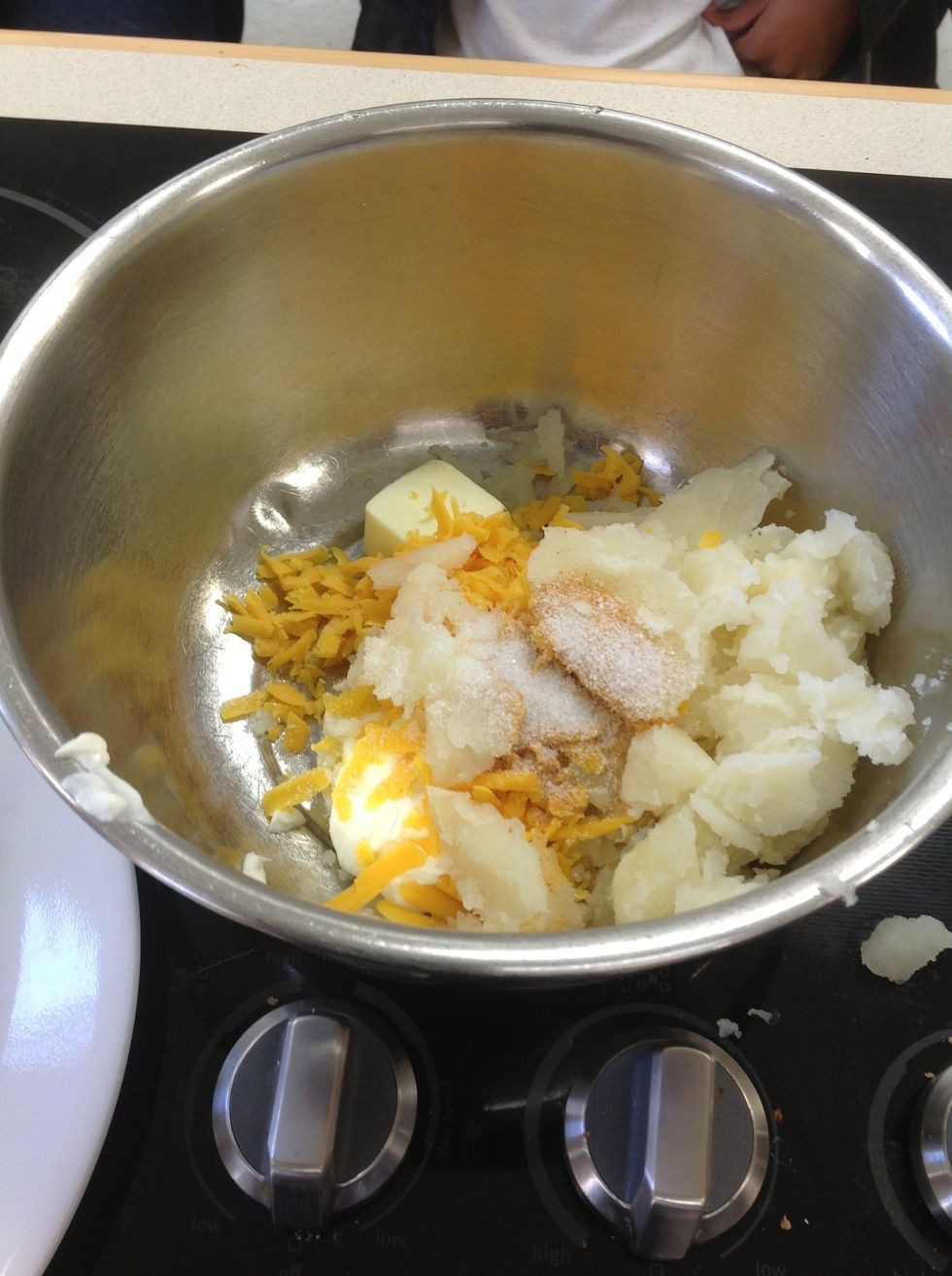 Add salt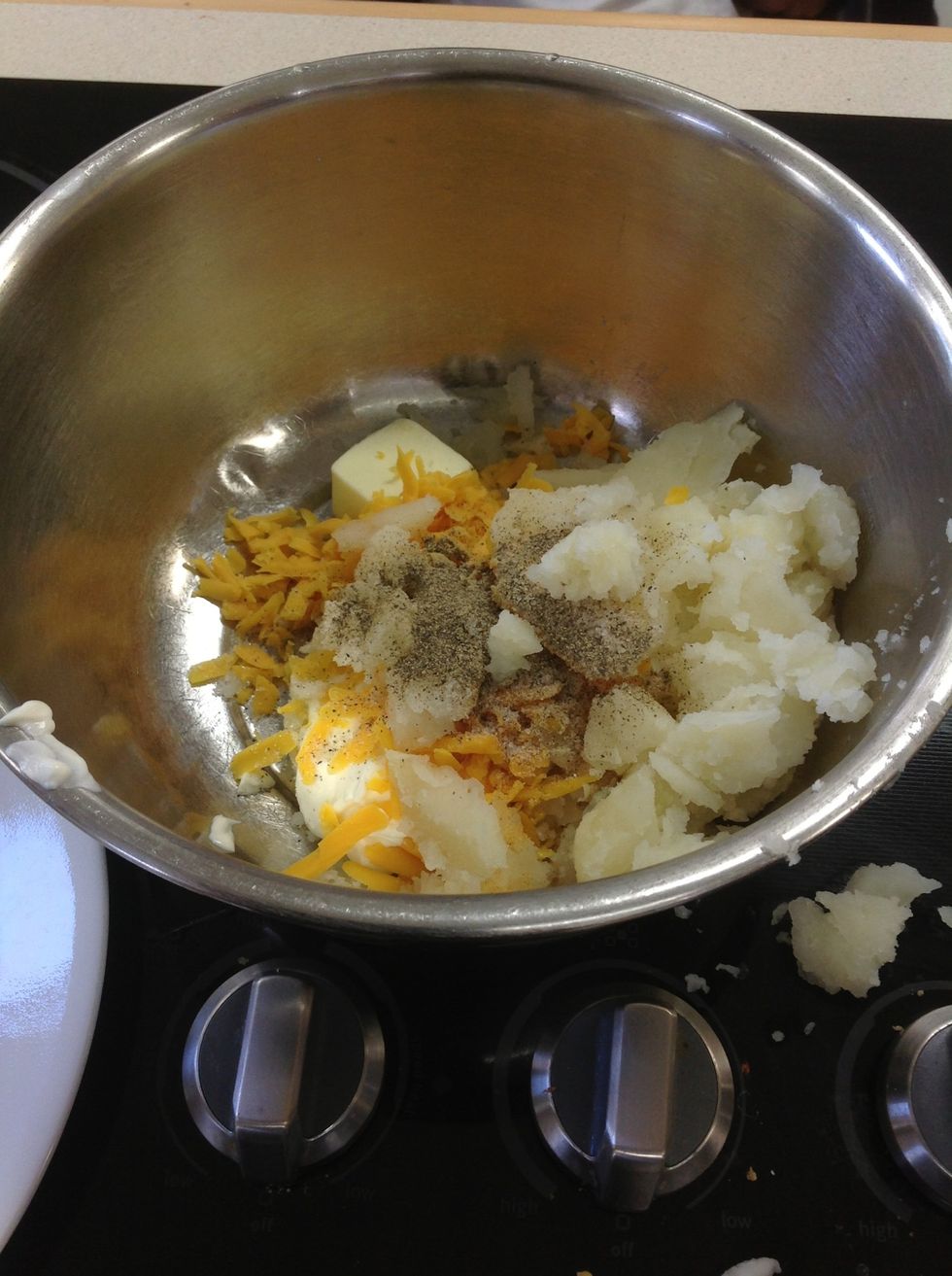 Add pepper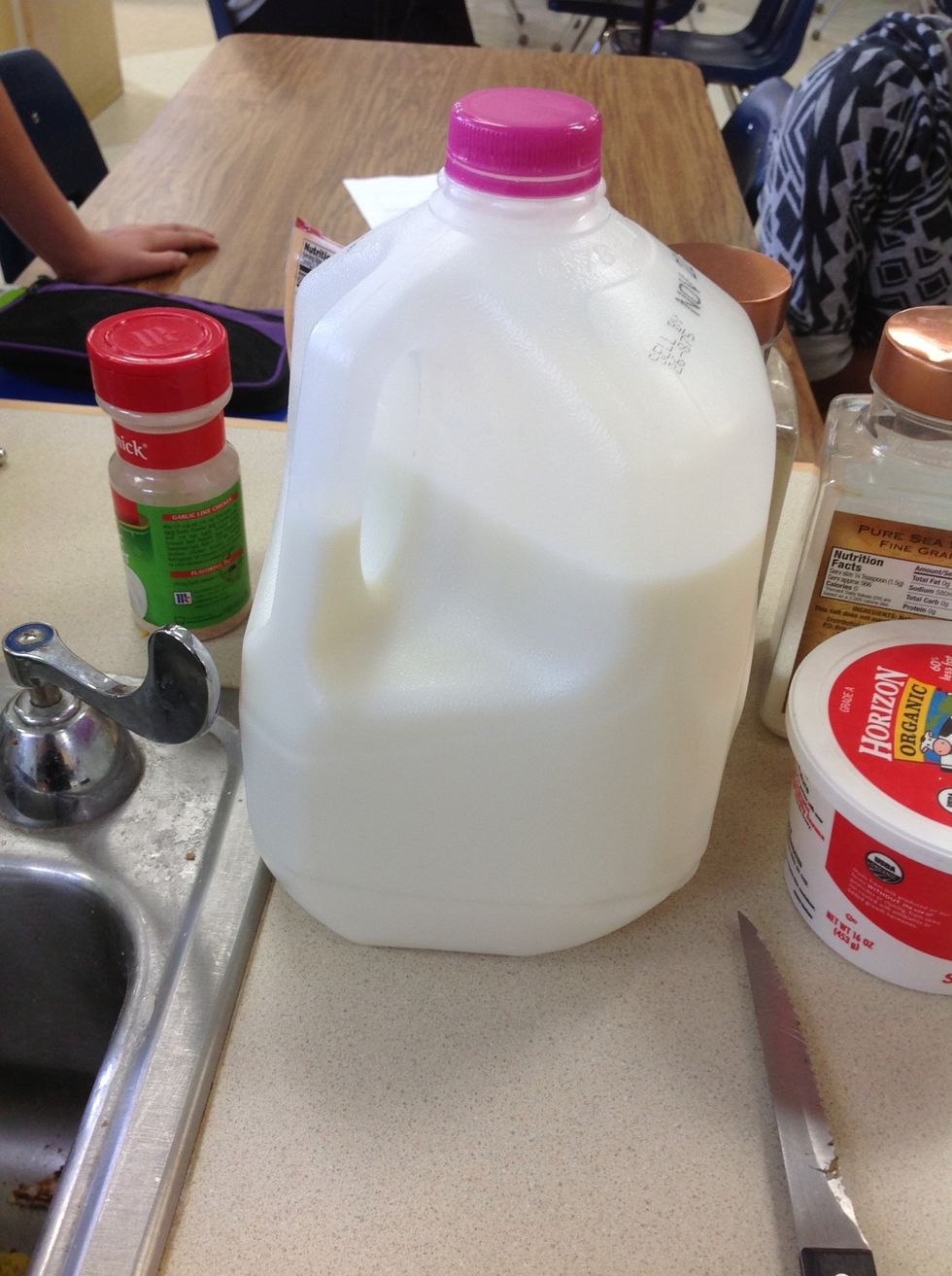 Add milk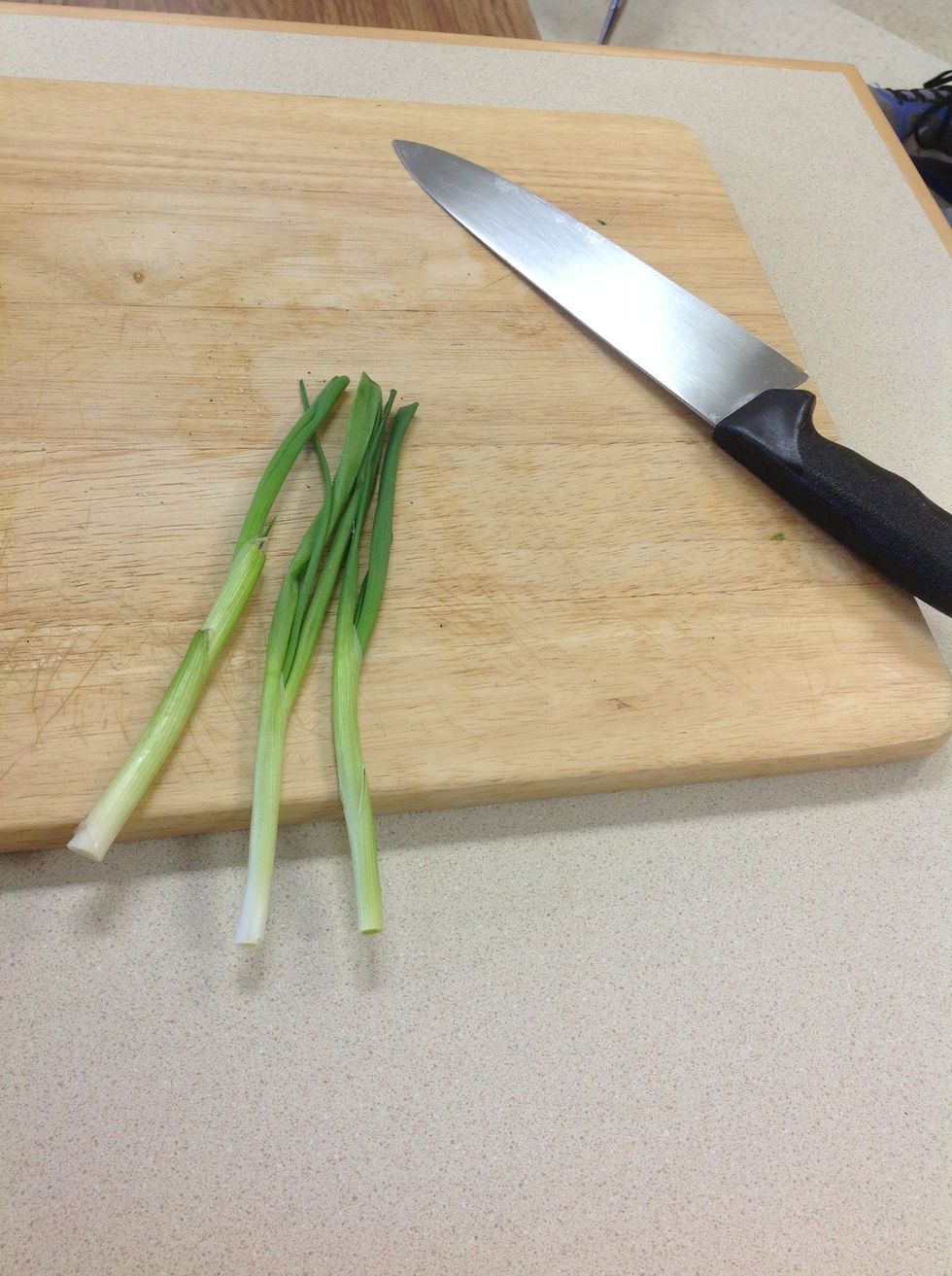 Chop green onion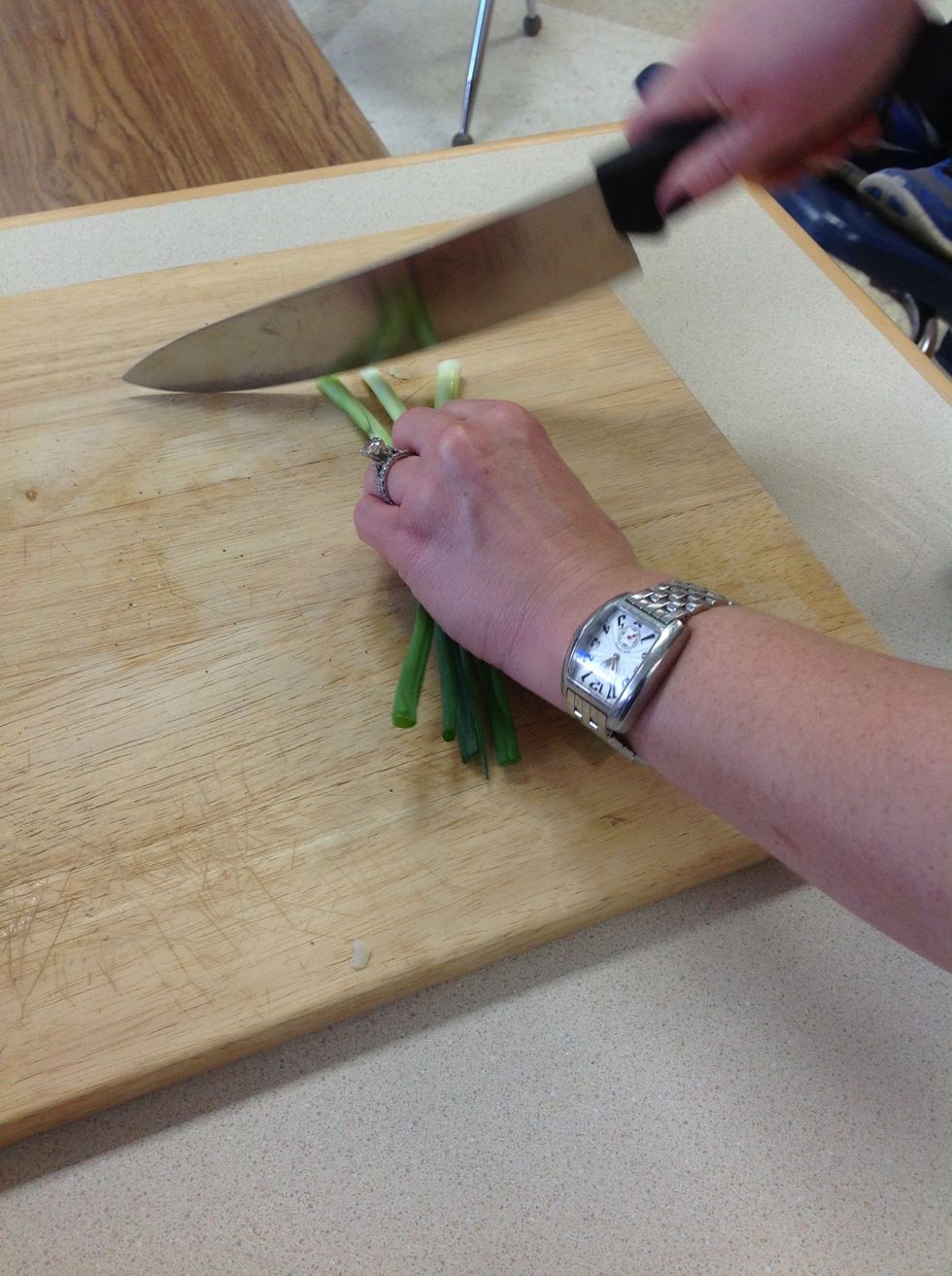 Keep the tip of the knife on your cutting board!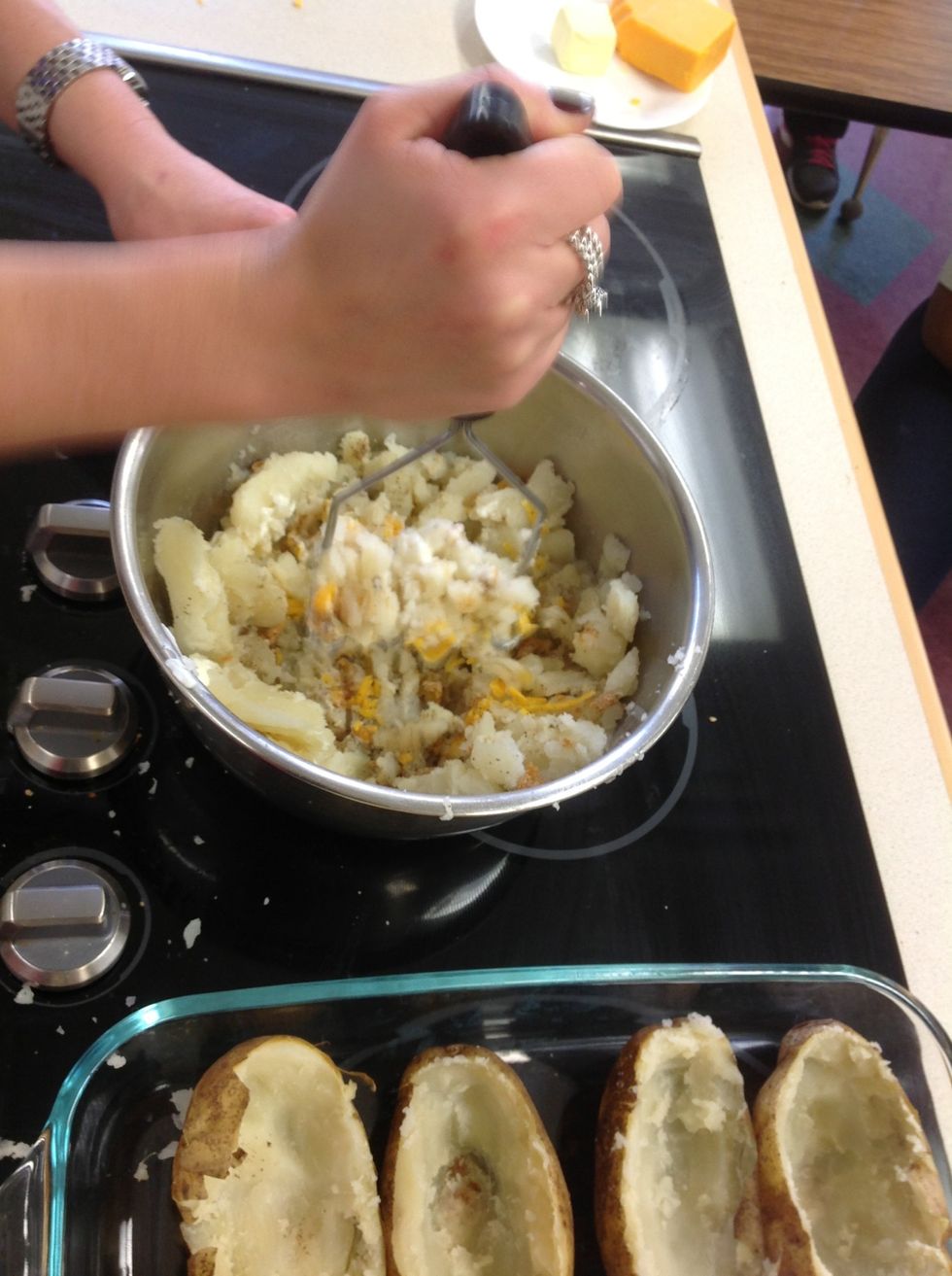 Mash all your ingredients together!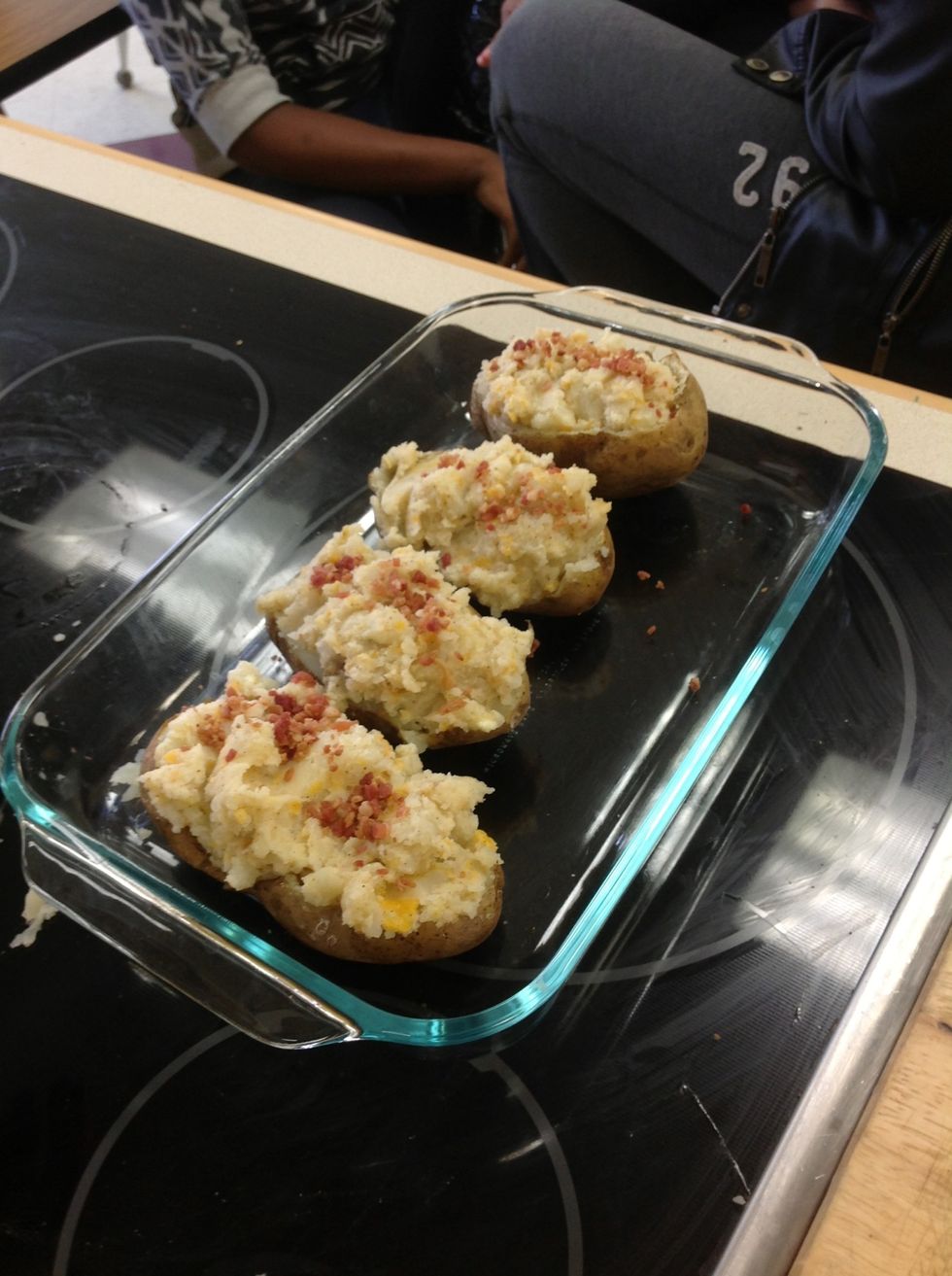 Scoop into the skins. Add bacon bits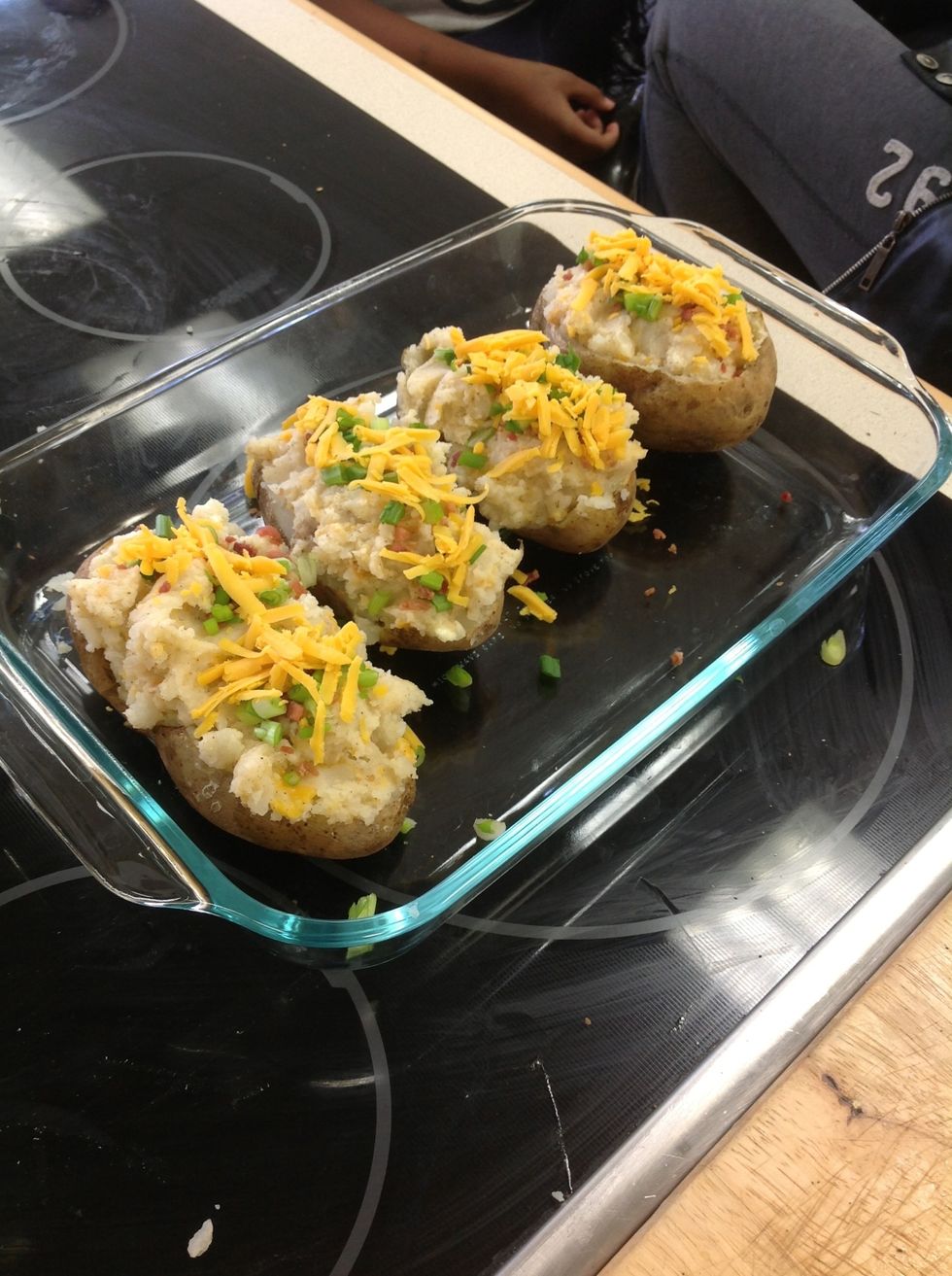 Add green onion and shredded cheese. Then put the potatoes in the oven for 10-15 mins
Enjoy!
Potatoes
Green onion
Sour cream
Milk
Butter
Cheddar cheese
Optional bacon
Seasonings: salt, pepper, garlic, paprika