This is a low fat way to get your "pasta" fix. By using spaghetti squash you eliminate the carbs, and cut down on the amount of fat. This dish makes a great side for lots of different types of meals.
59
Preheat your oven to 375.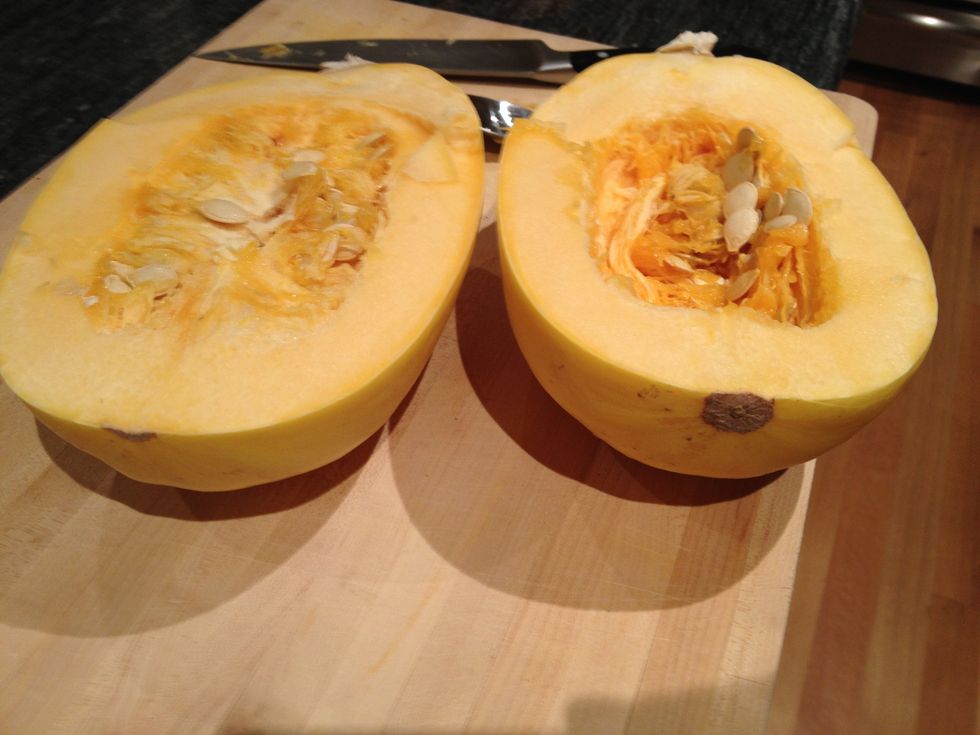 Cut the spaghetti squash in half.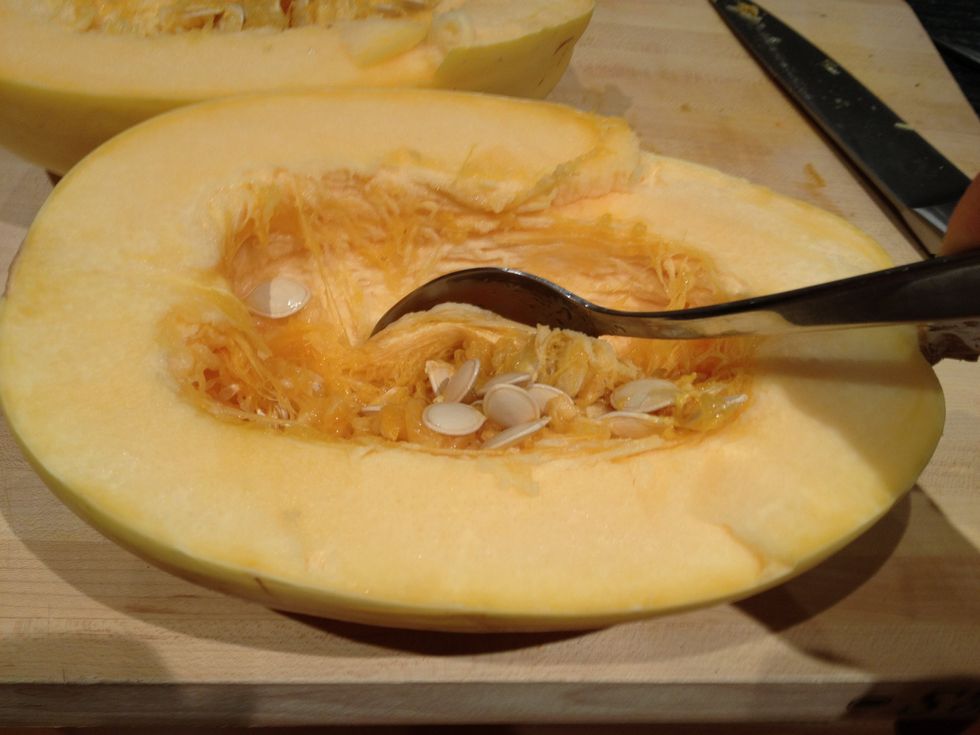 Scoop out the seeds with a spoon. Rub the olive oil on the cut side of the squash.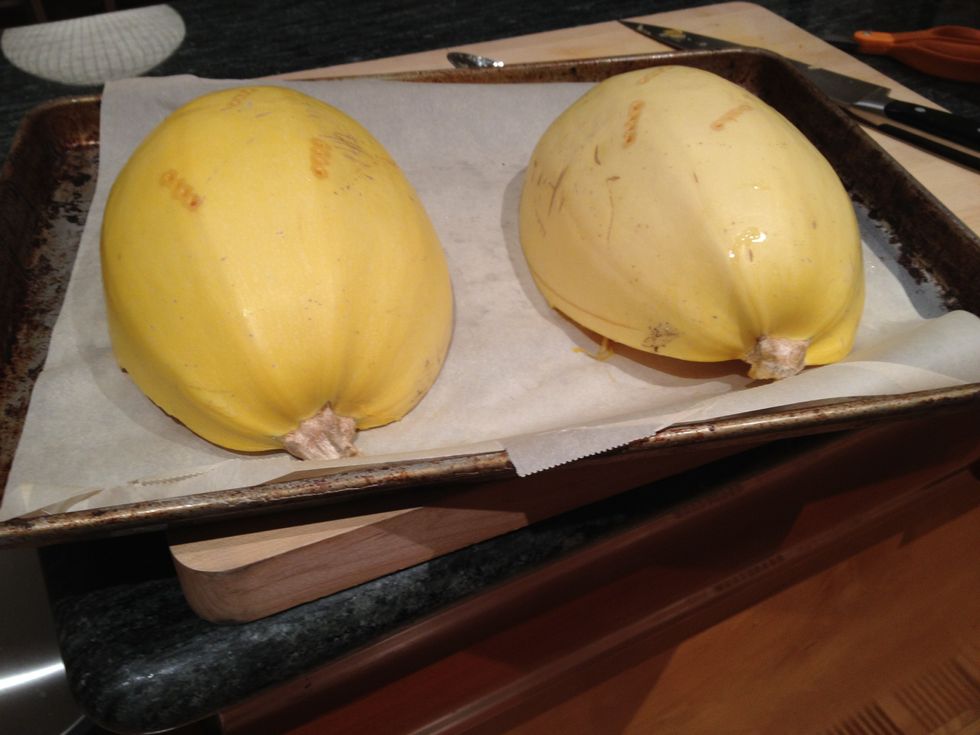 Place squash cut side down on a baking sheet lined with parchment paper. Take a fork and poke a couple holes in the squash.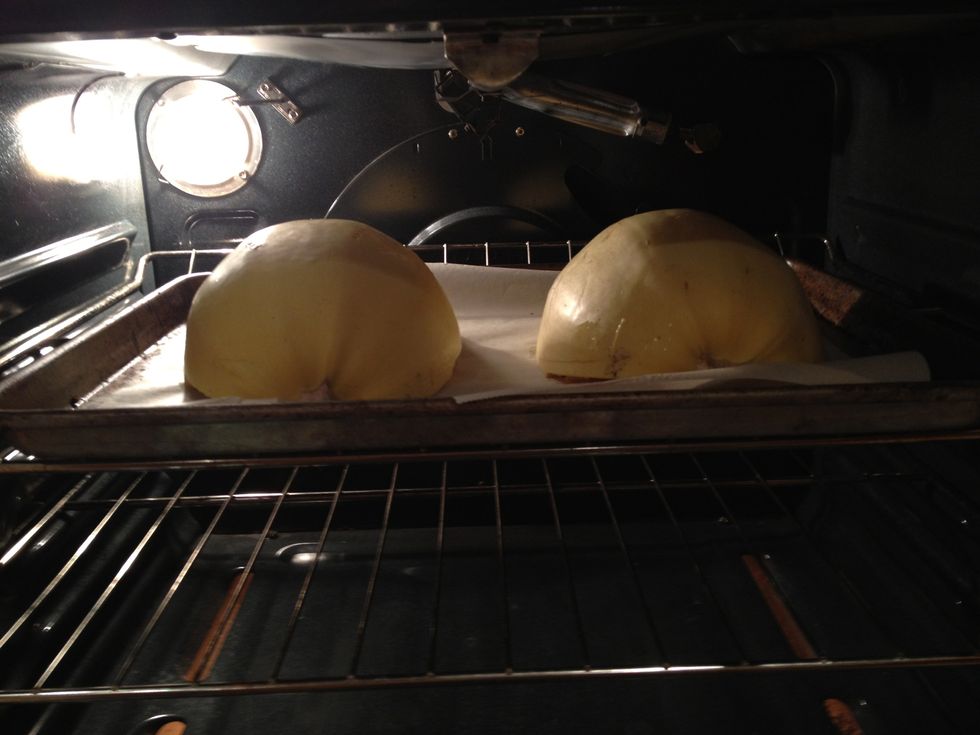 Place in oven for about 40 minutes.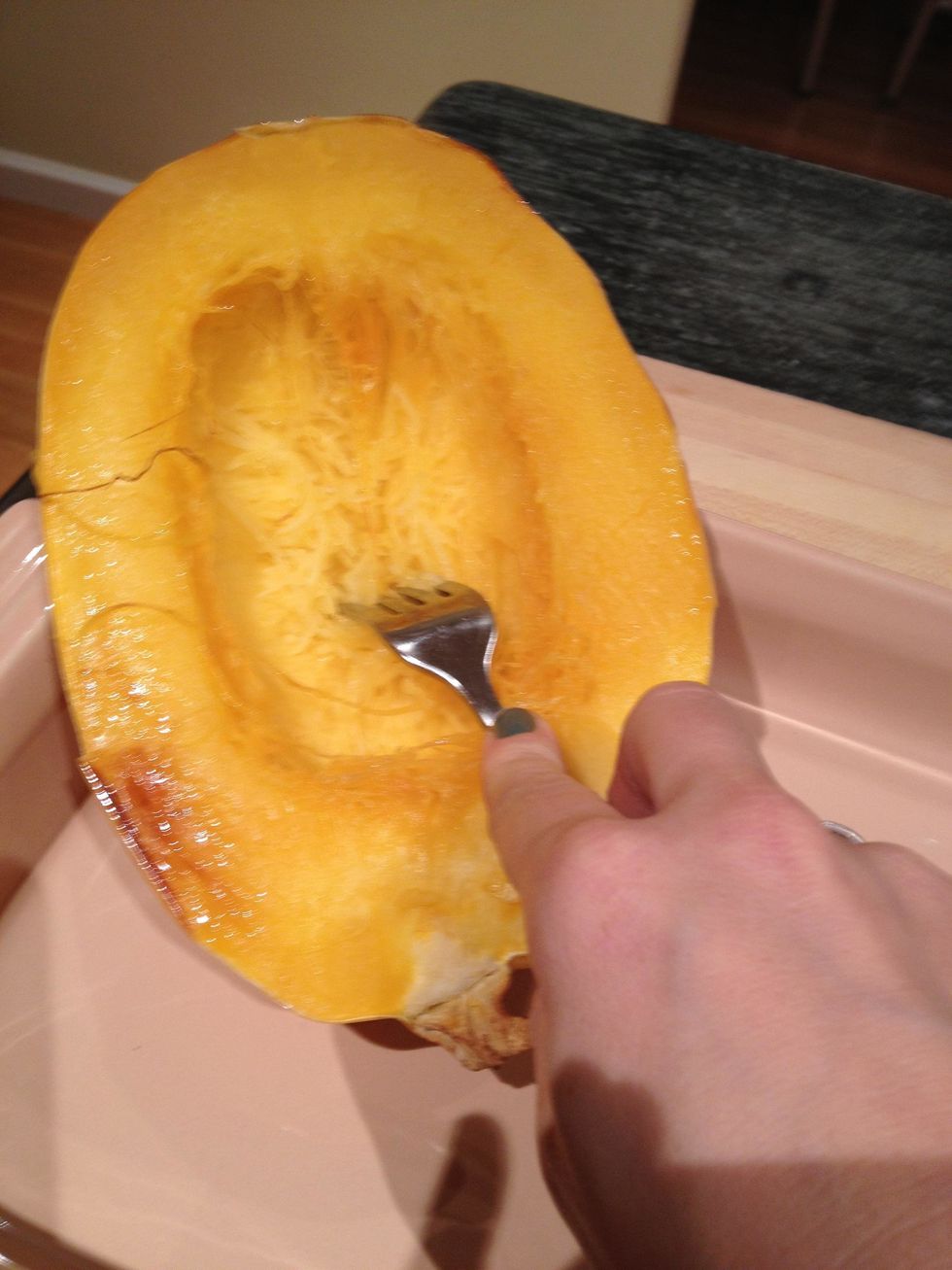 After the squash has cooked through, remove from the oven. Use a fork to tease out the spaghetti like strands.
Have a baking dish ready for all the squash strands.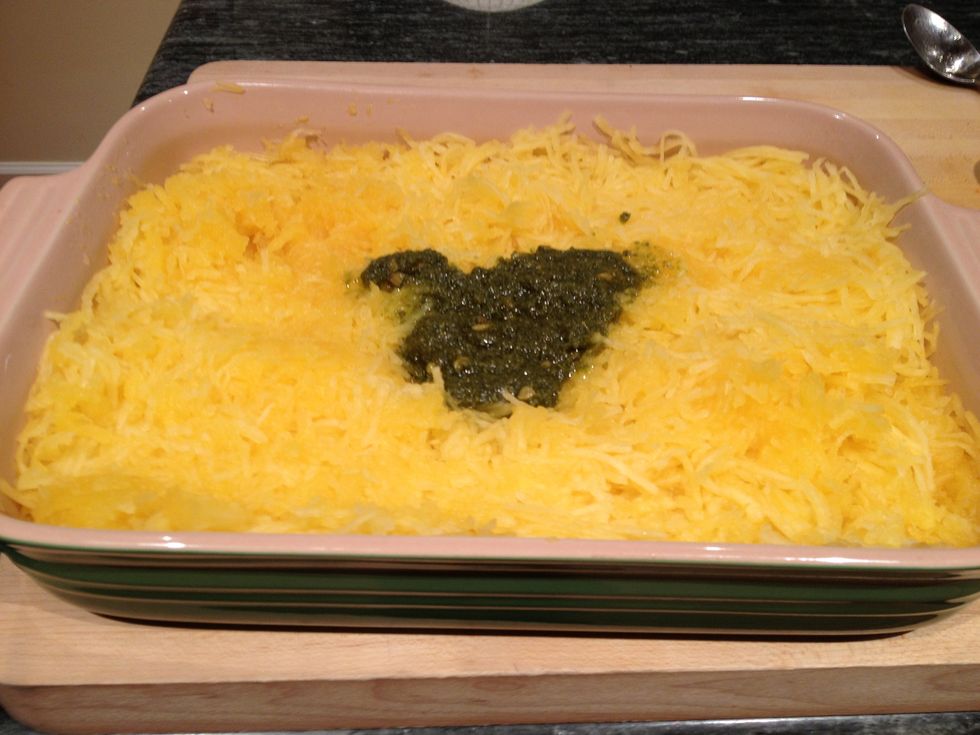 After you have removed all the squash strands, add in your pesto. Any pesto recipe, or store bought, will work. Mix everything up.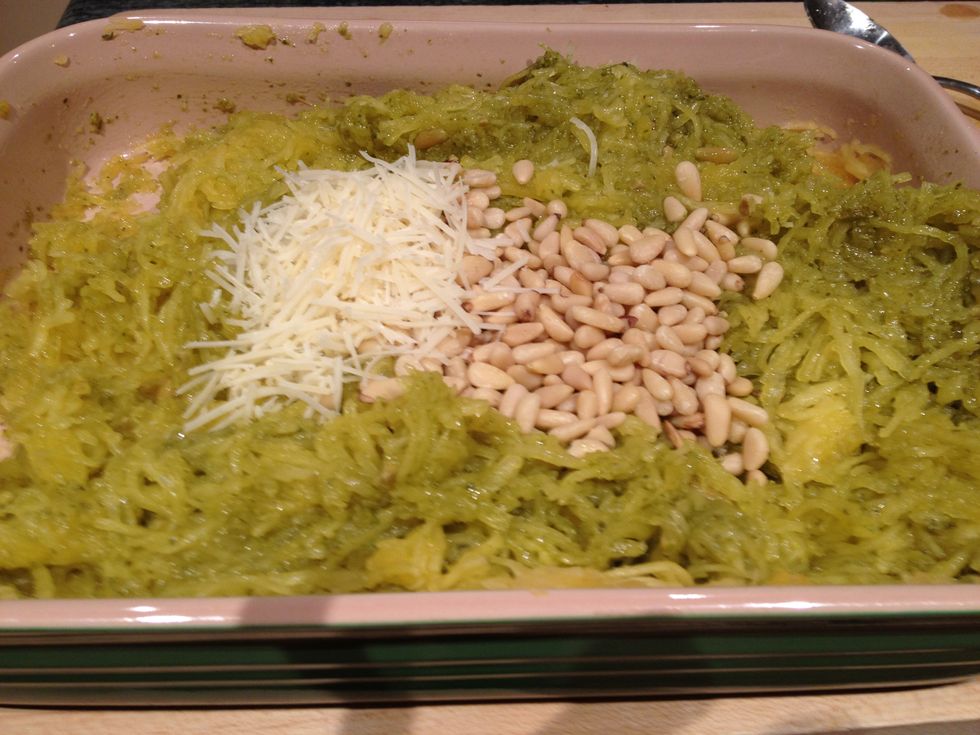 Add half of the grated Parmesan and the toasted pine nuts. Mix everything up.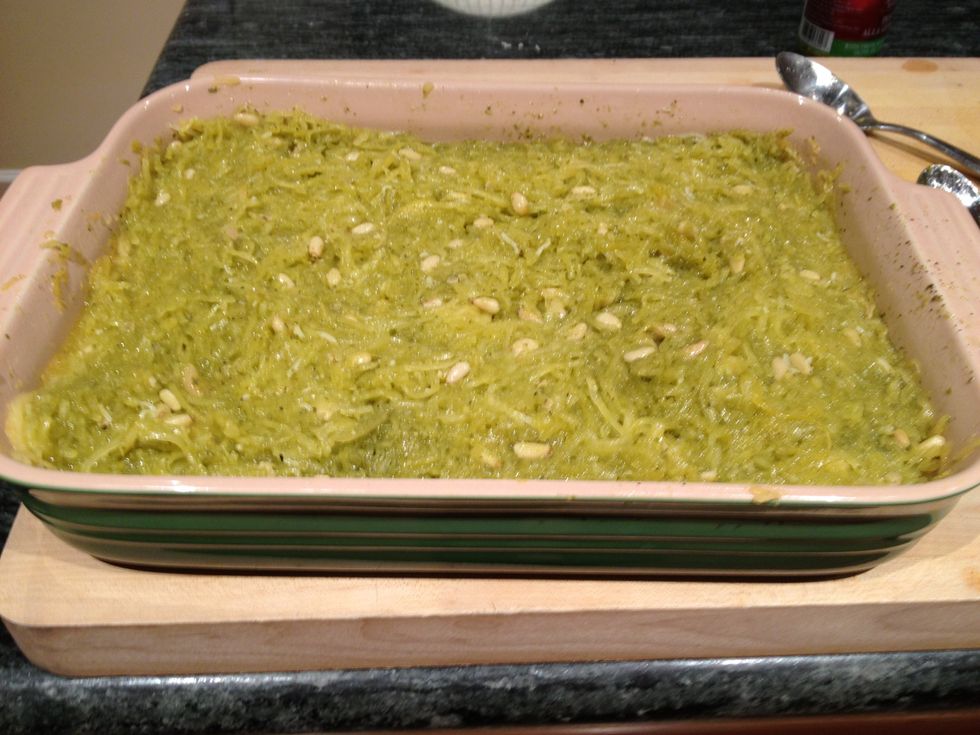 Smooth the top, so that it is level.
Sprinkle the rest of the Parmesan on top in an even layer.
Put it back in the oven for another 20 minutes. It is done when the top layer of cheese has melted.
1.0 Large spaghetti squash (about 7 or 8 pounds)
1.0tsp Olive oil
2/3c Pesto
1.0c Grated Parmesan
2/3c Toasted pine nuts
1.0pch Salt
1.0pch Pepper
San Francisco, California