Start by rinsing the quinoa with cold water. I like to use a mix of red and white quinoa, with some burglar wheat added to it. Cook it in some salted boiling water for 15min.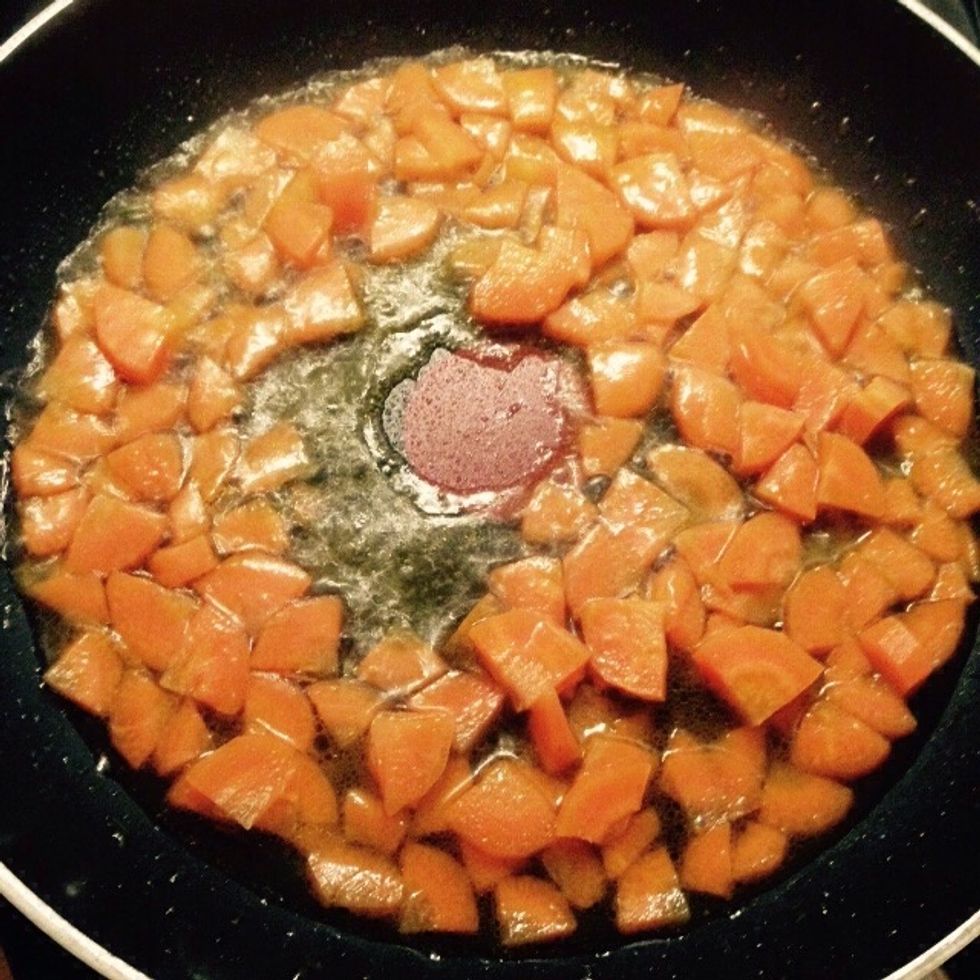 In the meantime chop the carrot and add it to a pan with some olive oil and a splash of water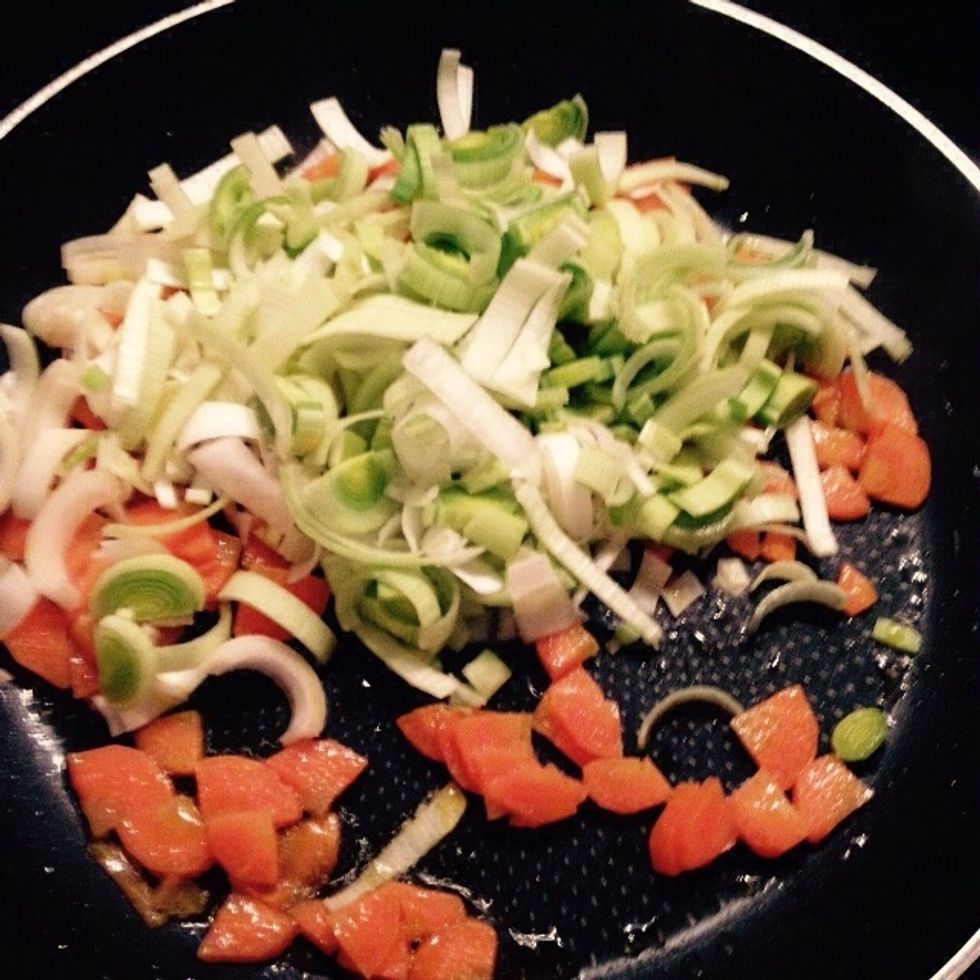 Chop the leek and add it to the pan as the water dries. Sauté for 5 minutes under medium heat
Take the turnip sprouts and trim just the very tops, the most tender part. Keep the rest, it is great for a vegetable stock.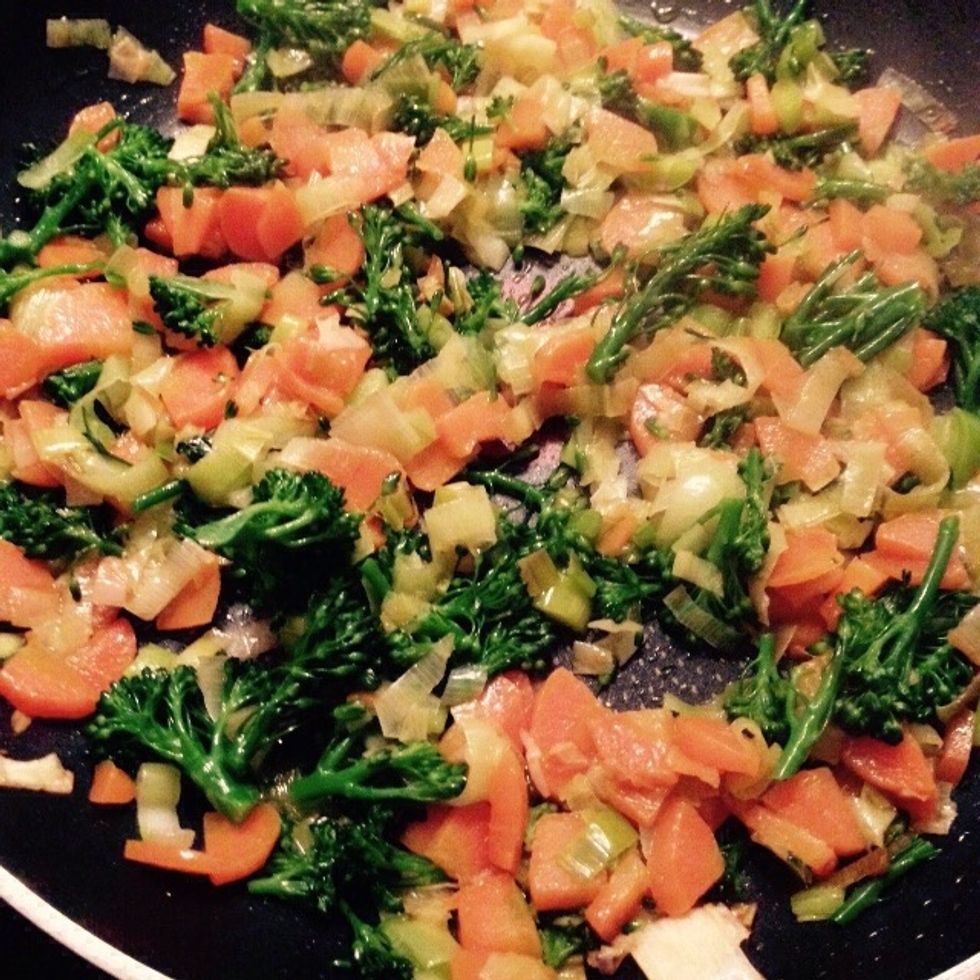 When the leek becomes translucent add the turnip sprouts to the pan and some more oil, sauté for 5 minutes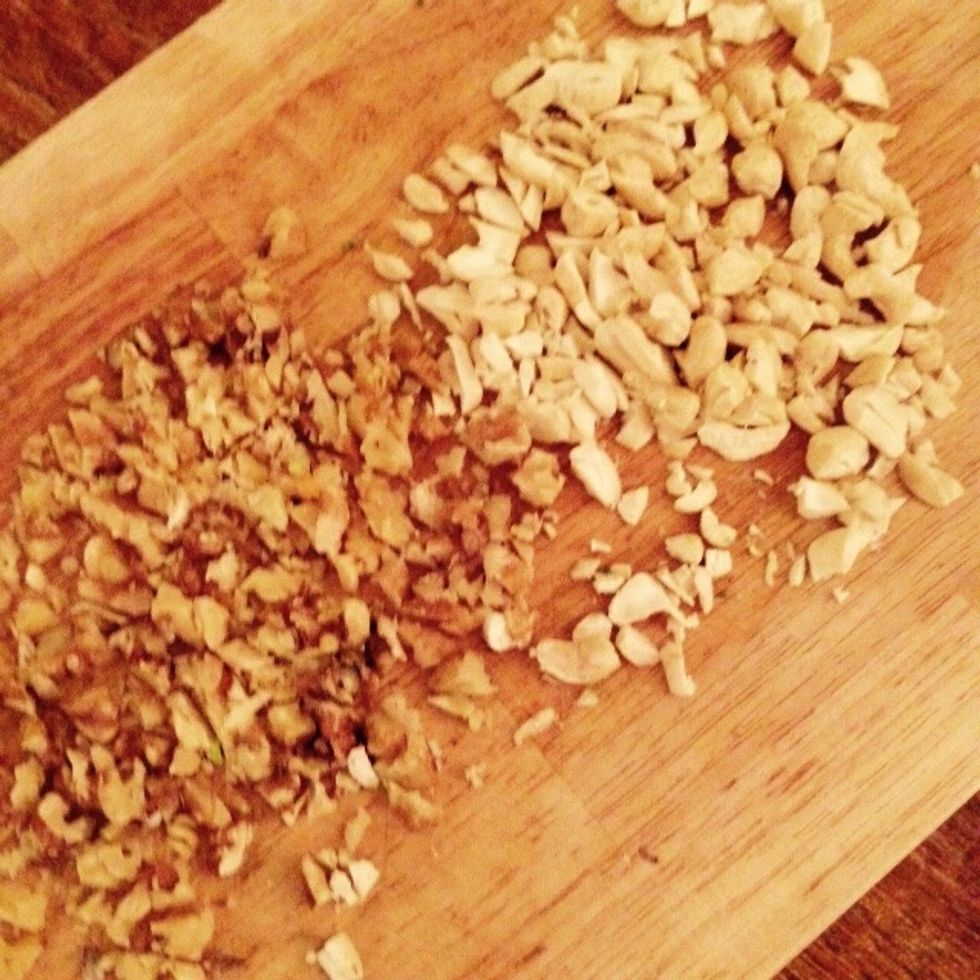 Chop cashews and walnuts coarsely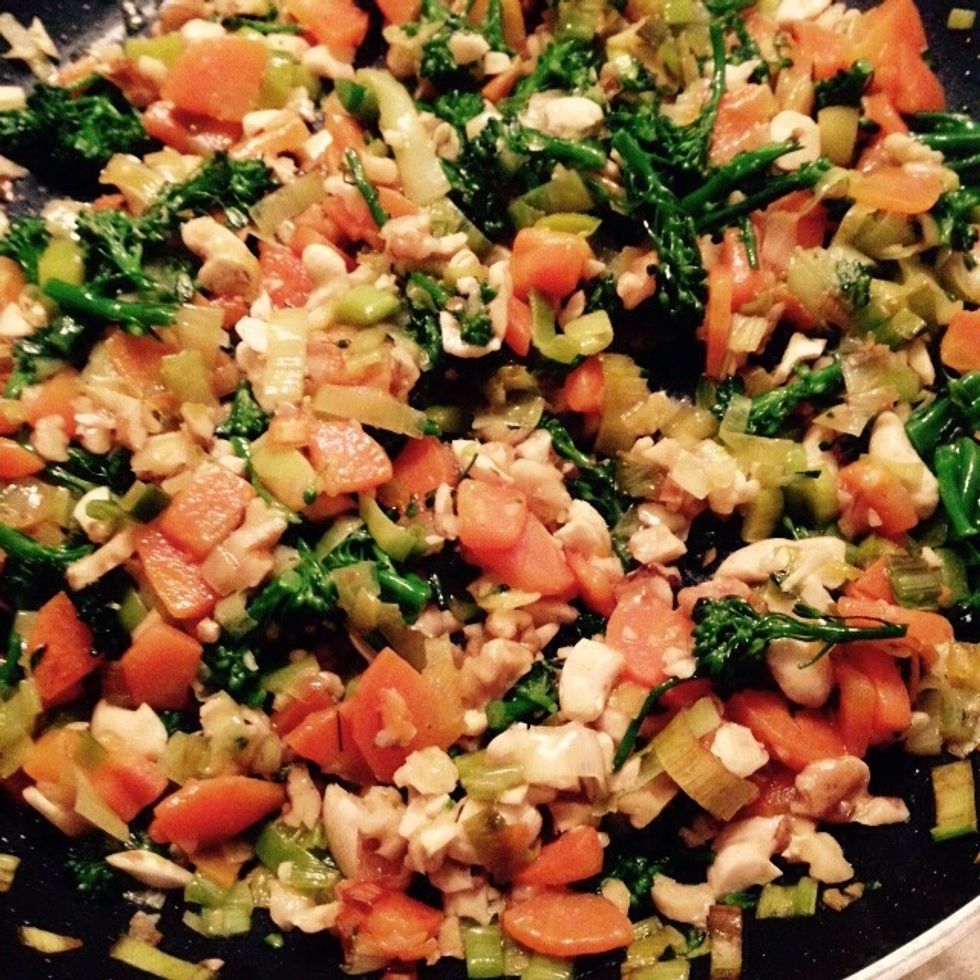 Add them to the pan and sauté for few minutes. Season to taste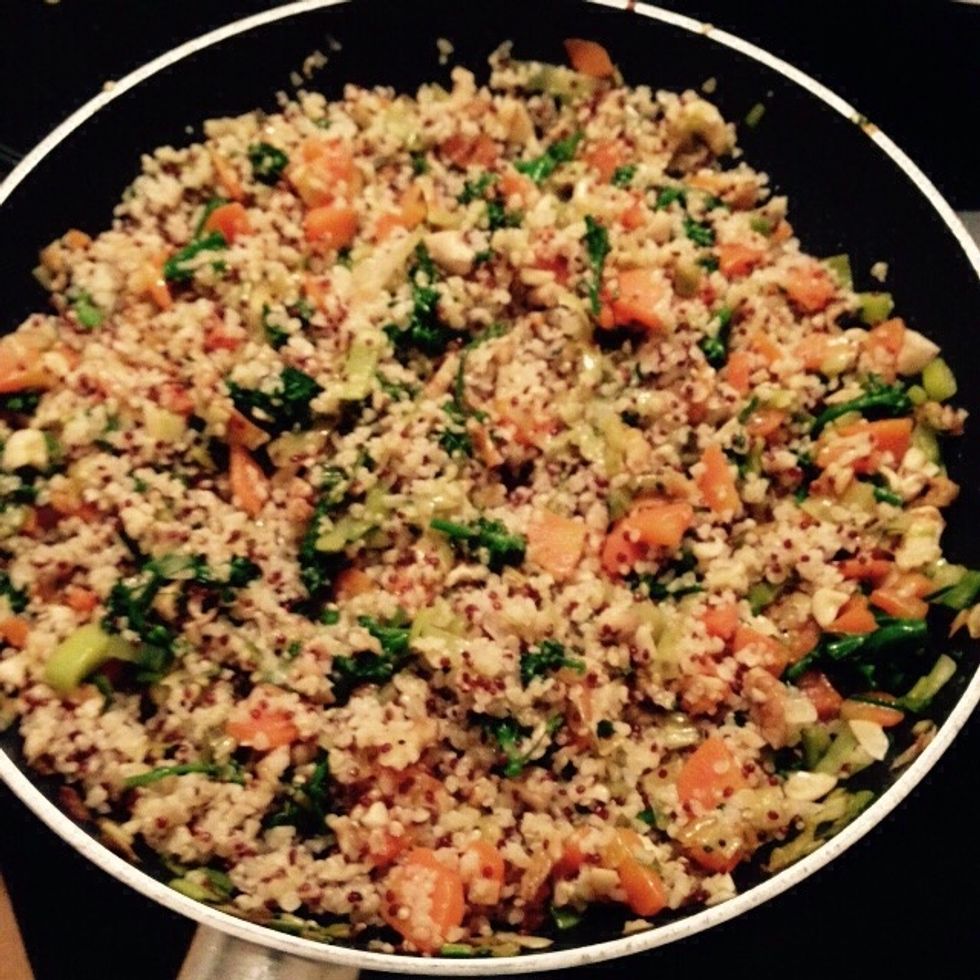 Then add the drained quinoa mix and sauté well to mix evenly all the ingredients
Enjoy!
200.0g Turnip Tops
100.0g Quinoa
1.0 Carrot
1.0 Leek
Salt
Pepper
Olive oil
50.0g Cashews
50.0g Walnuts
Gioele Nunziatini
Italian born and raised, I moved abroad to pursue a career in engineering. Cooking is what brings me back to my origins, to the flavors of my parents' farm.