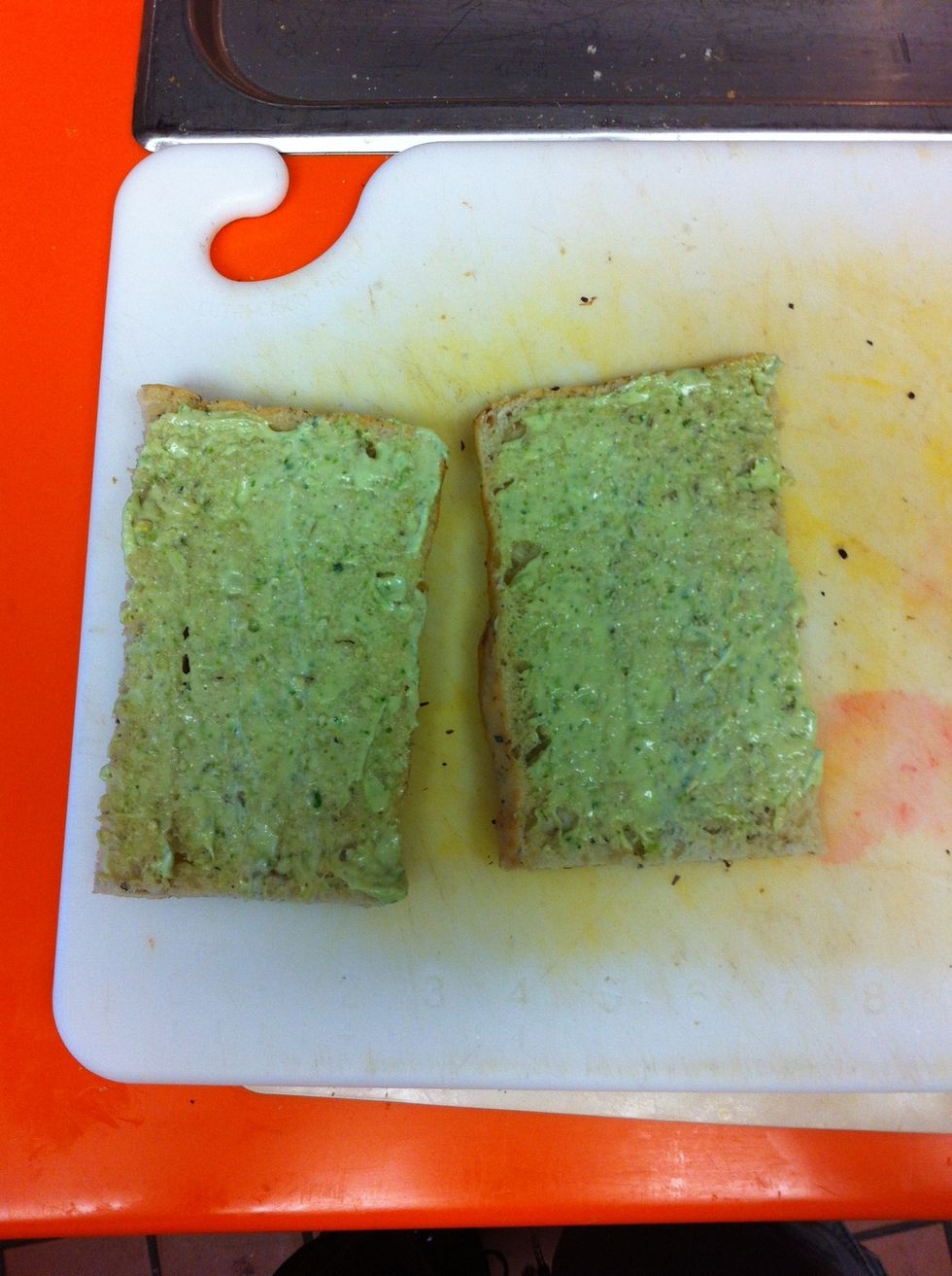 Spit Focaccia in two (equal thickness), spread Pesto Aioli in an even layer from edge to edge.
On one side layer fold Turkey Breast slices. On other side, piece out mozzarella and spread evenly topping with 3 Bacon strips.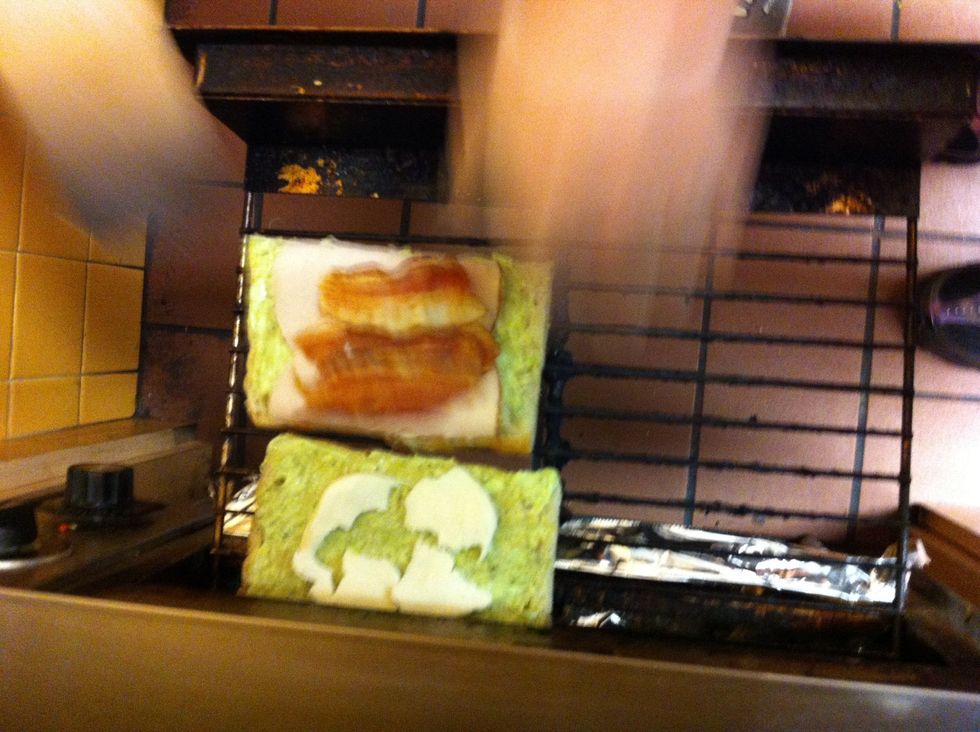 Place into broiler, 3-5 mins or until mozzarella is melted.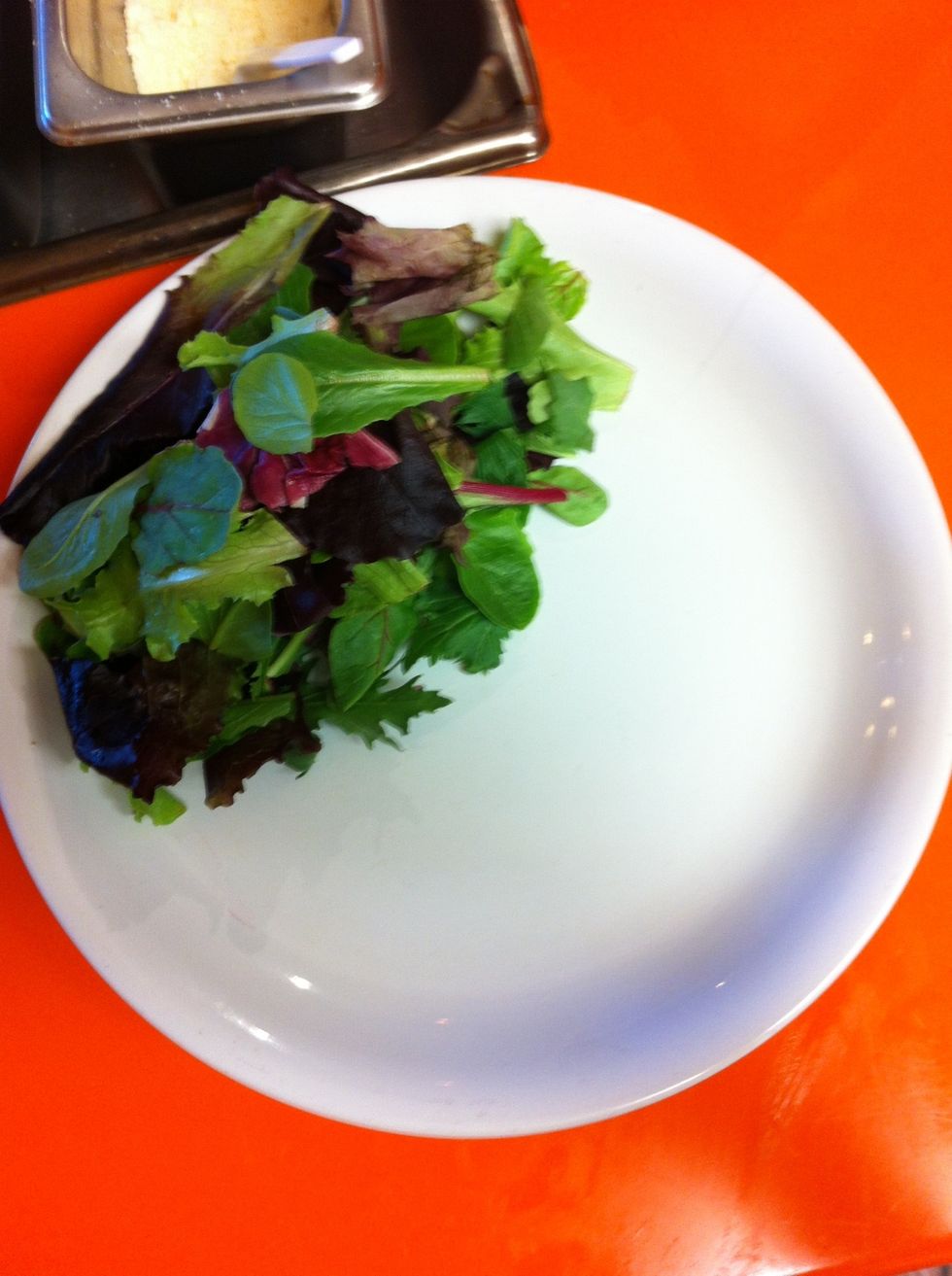 While Sandwich melts, plate Spring mix greens on CLEAN, DRY PLATE. Dress greens with Balsamic-Soy Dressing.
Put halves together and slice Diagonally, be sure not to damage bread. Plate as shown. .
1.0 Focaccia Square
1.0 Pesto Aioli
3.0 Sliced Turkey Breast
1/2 Slice Mozzarella
2.0 Bacon Strips
1.0 Handfull of Spring Mix Greens
1.0 Balasmic-Soy Dressing