Cook Turkey Chili (Gluten Free/can Be Vegan)
13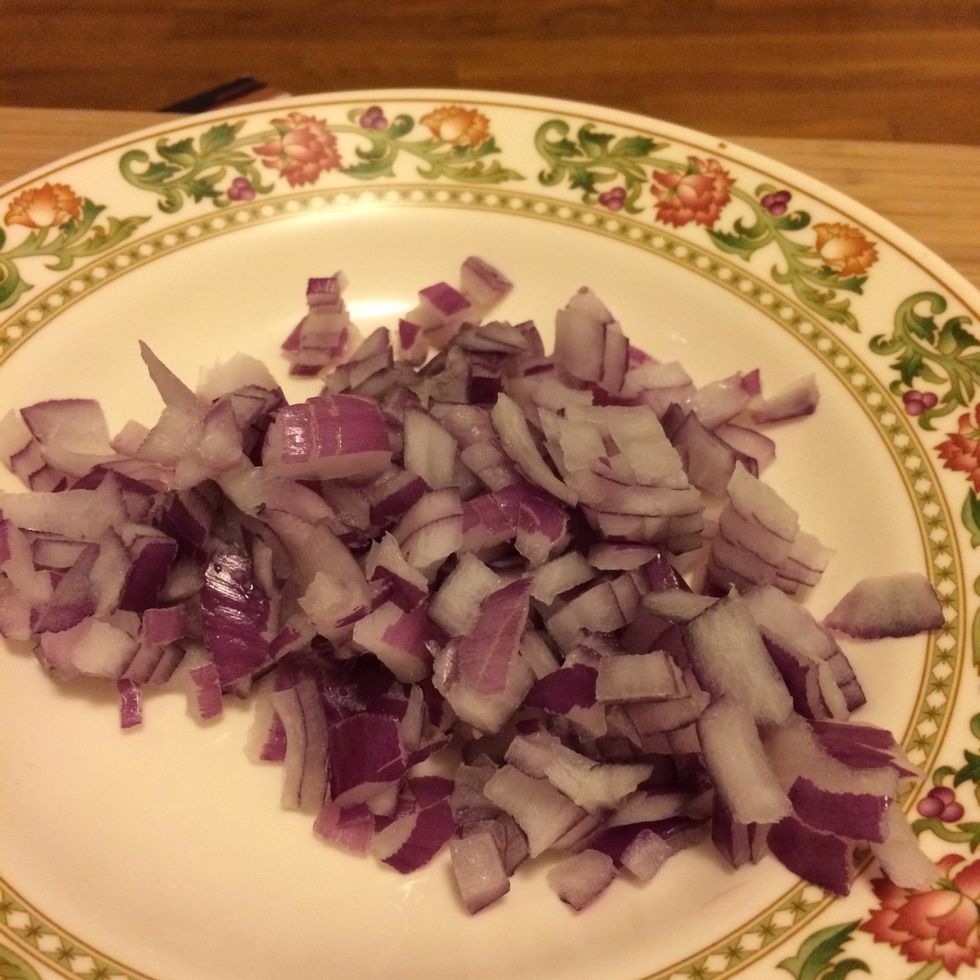 Dice the onion, 3/4 of it should be enough.
Dice the yellow pepper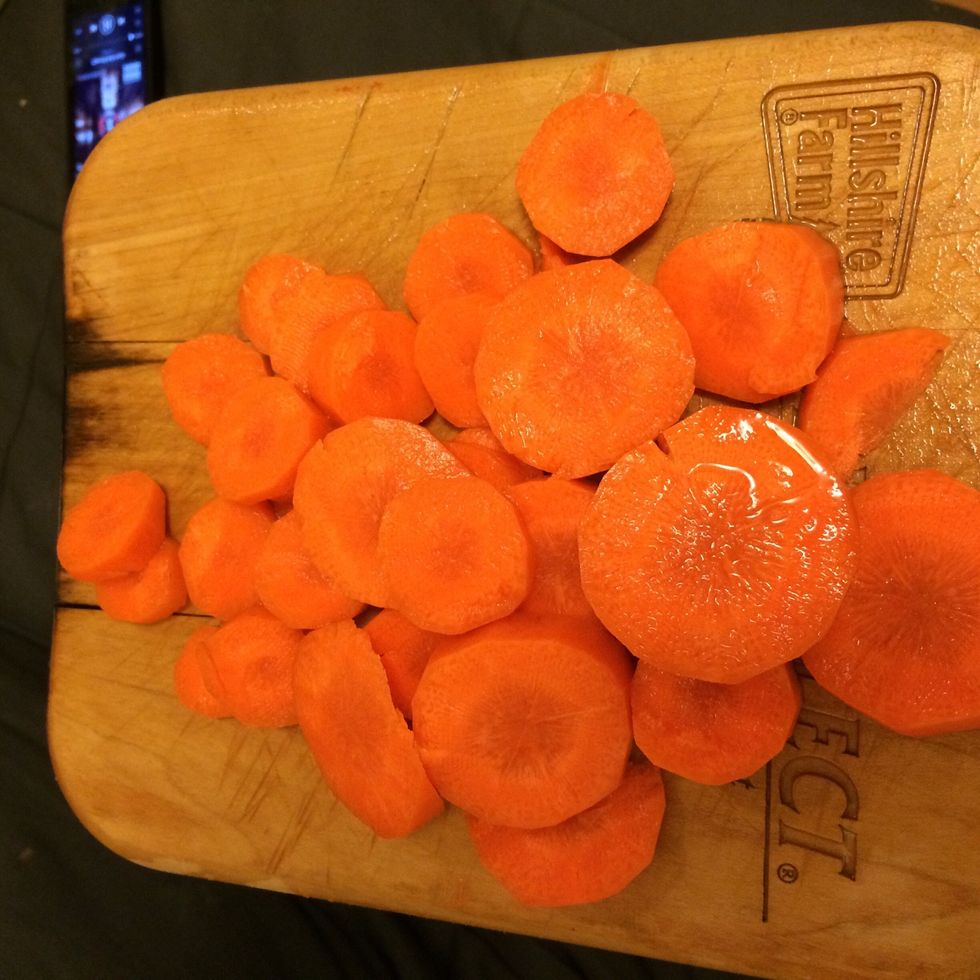 Cut the carrots in to rounds, after peeling them.
Dice the Orange pepper.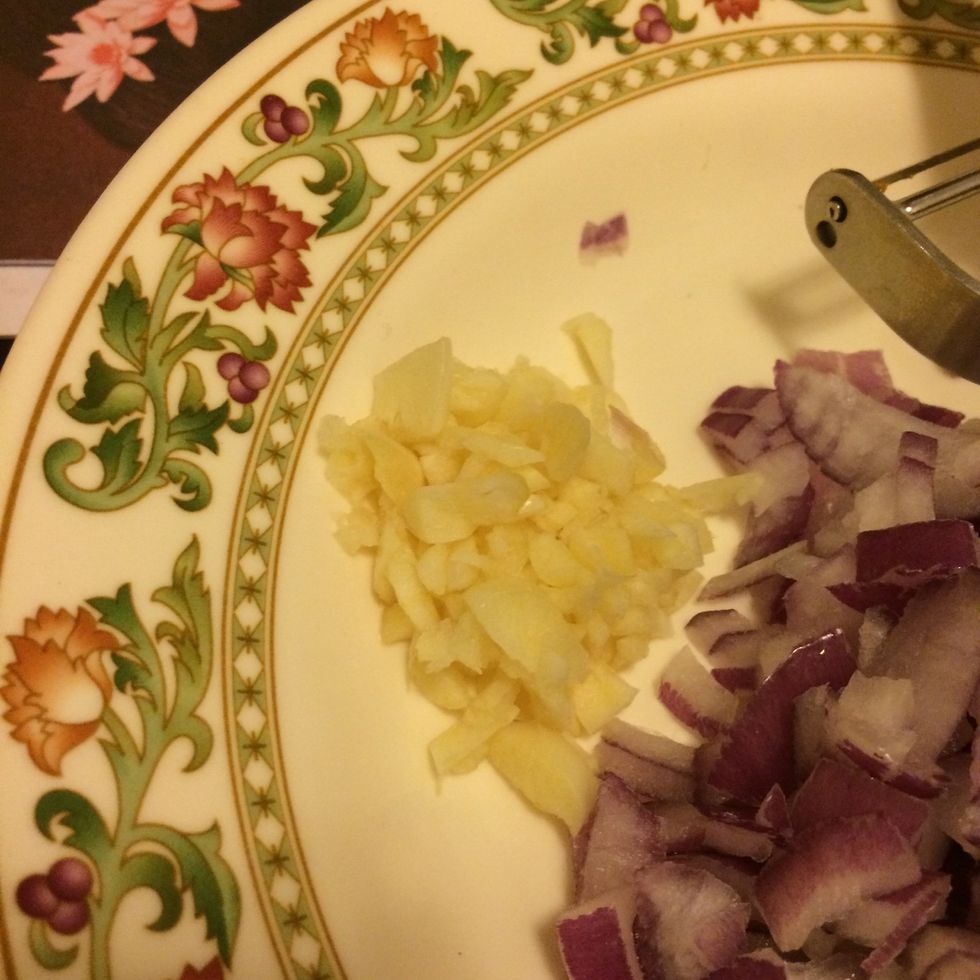 Mince the garlic cloves.
Chop the celery sticks into rounds.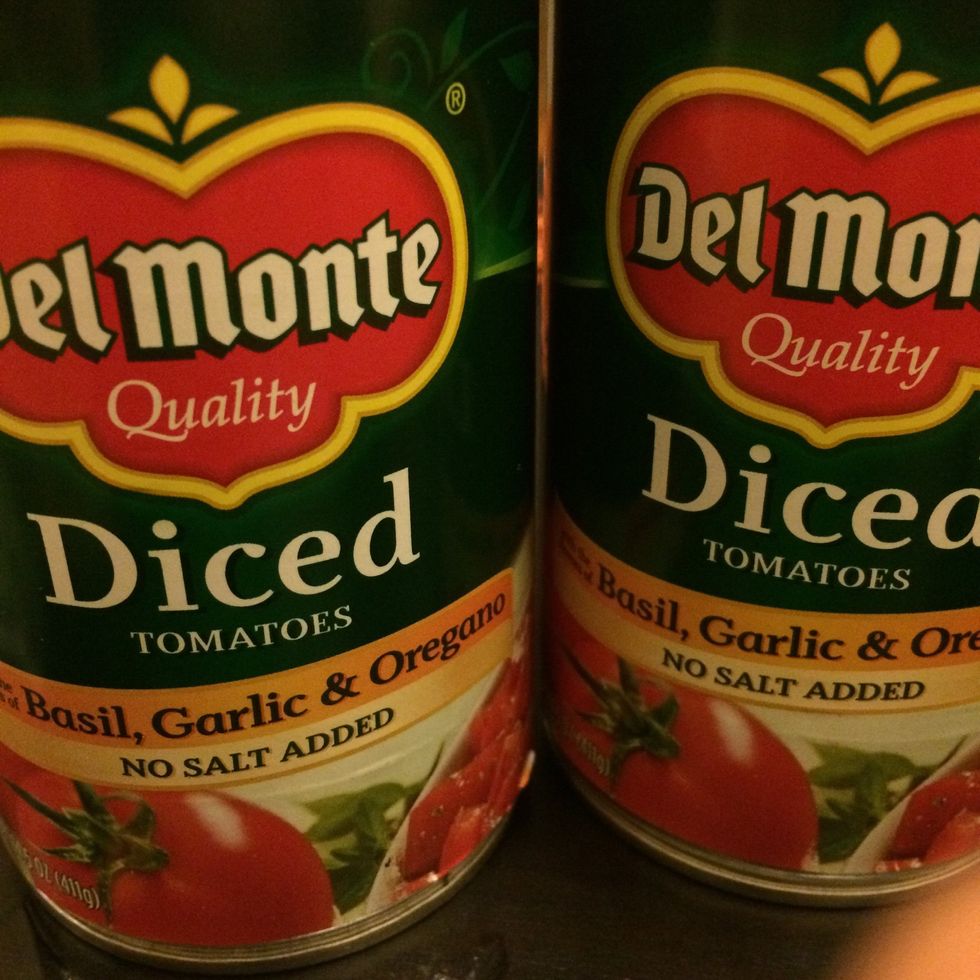 Can of diced tomatoes.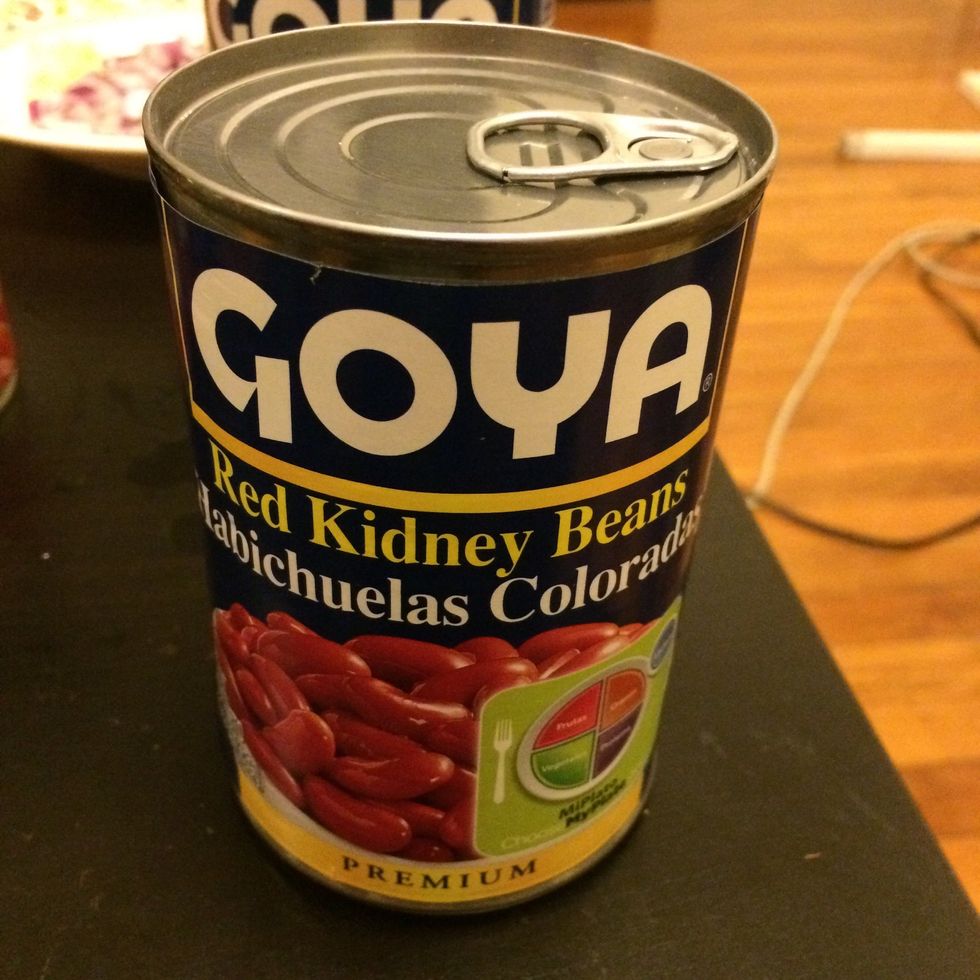 Can of red kidney beans.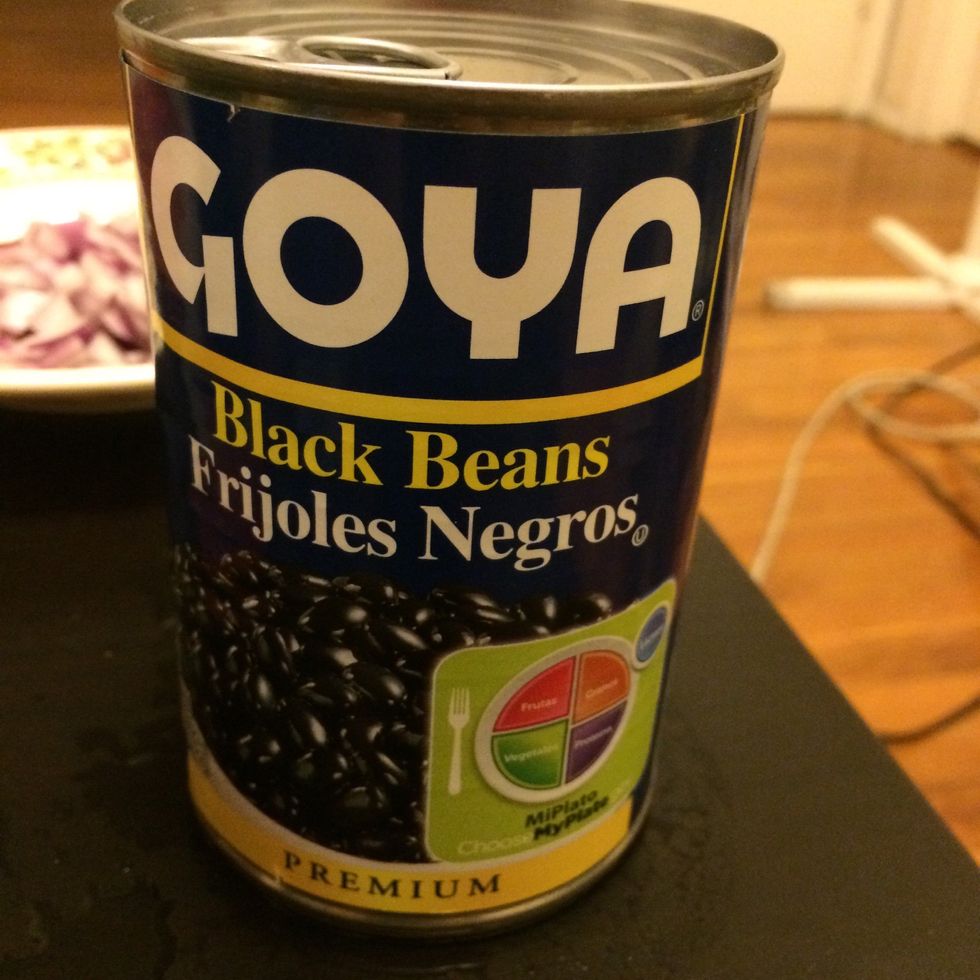 Can of black beans.
Can of refried beans.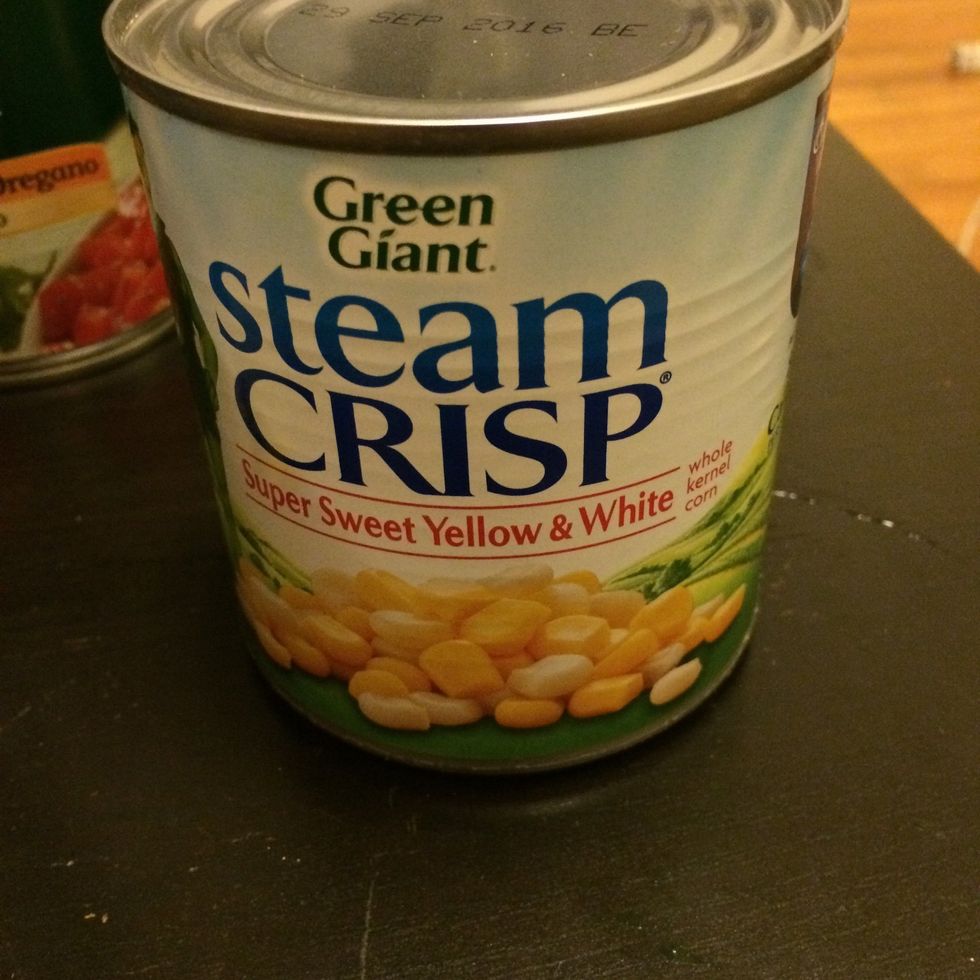 Can of yellow corn.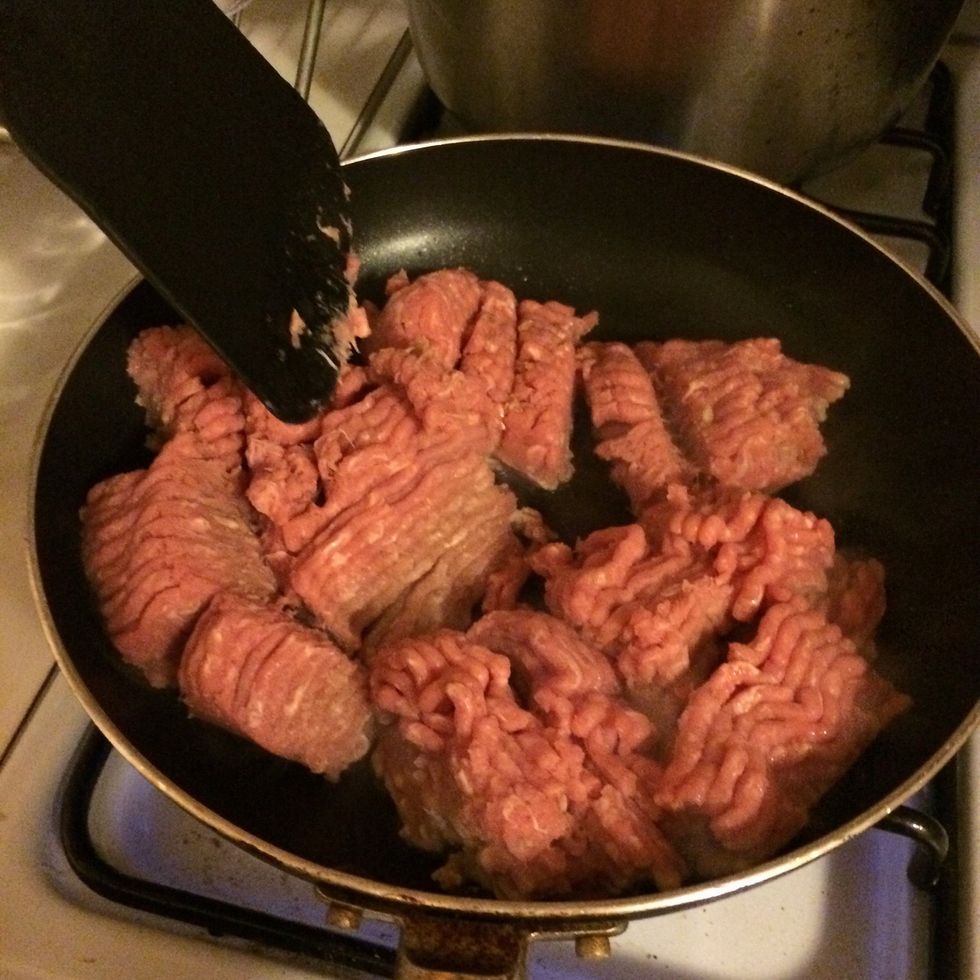 Start cooking your turkey until it is light brown.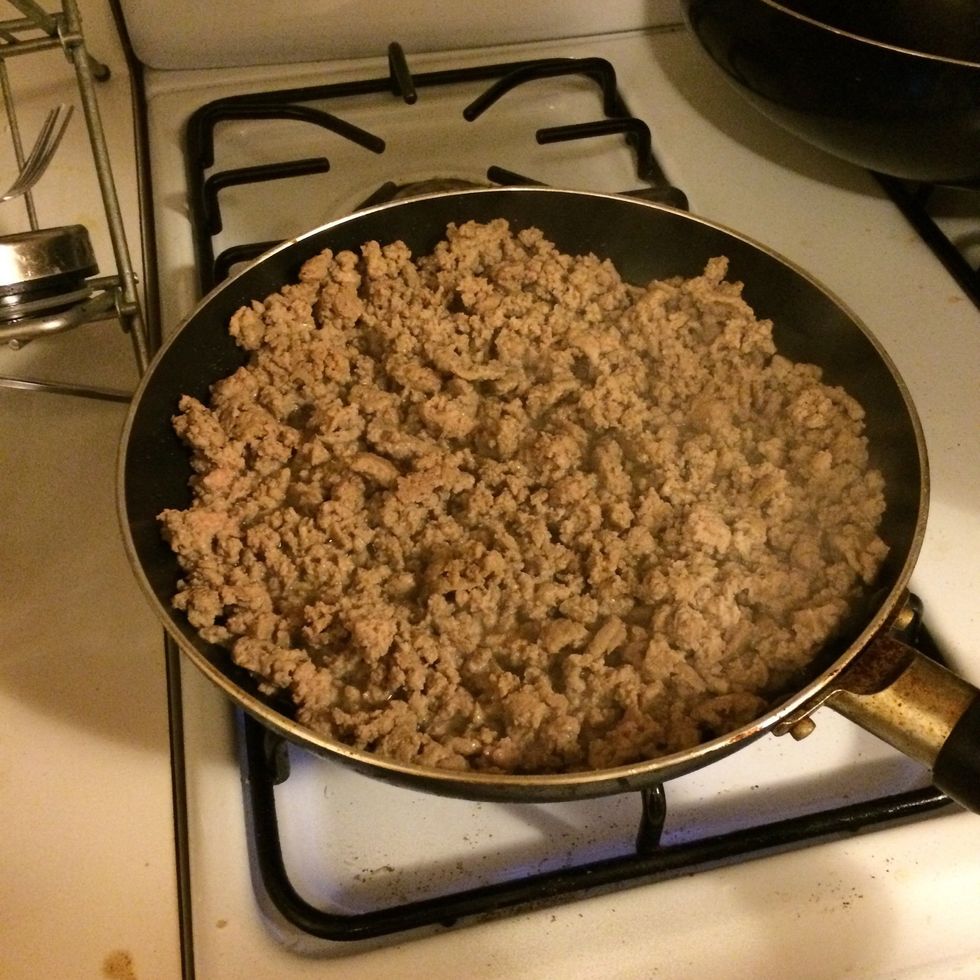 Like this...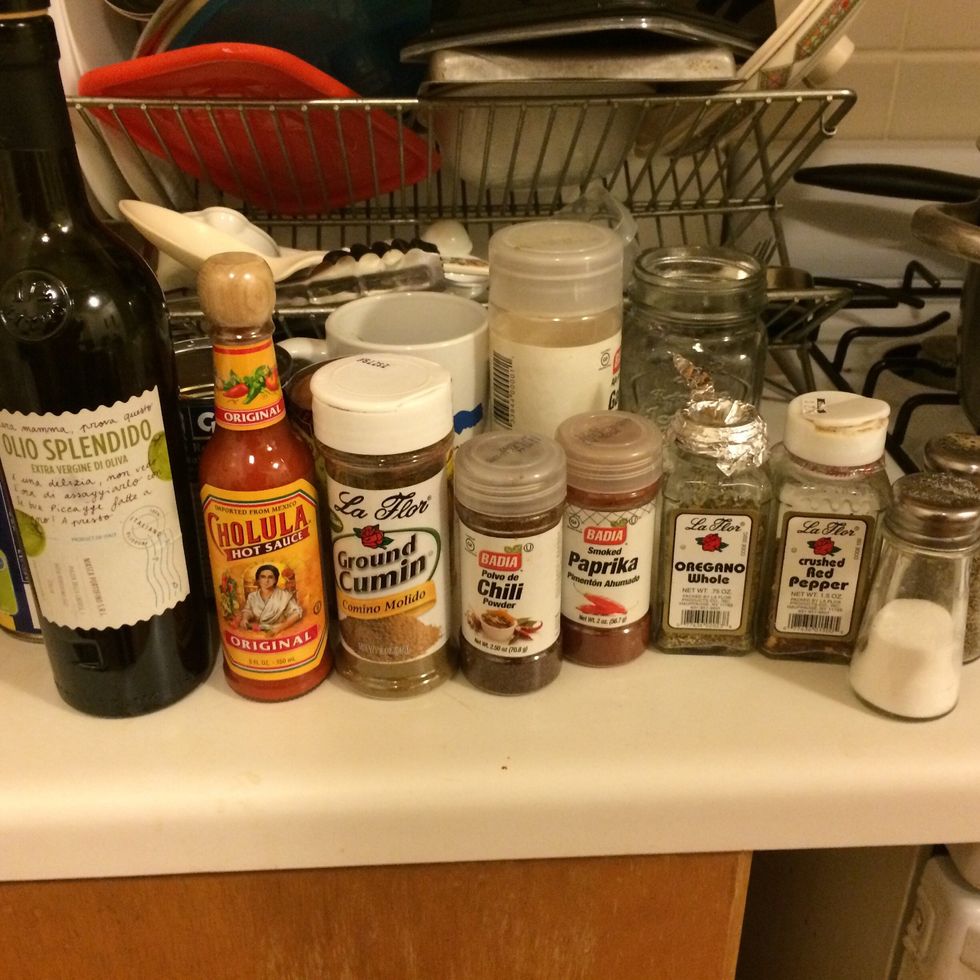 Some of the seasonings.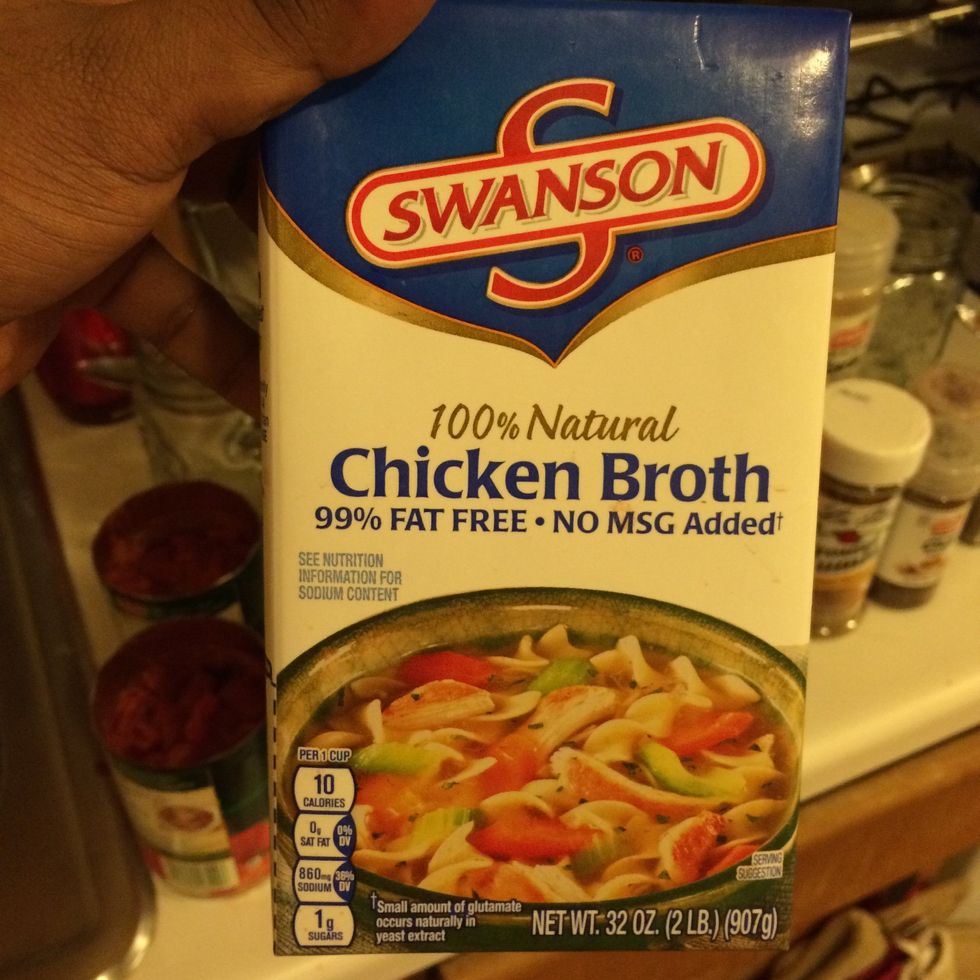 Chicken broth.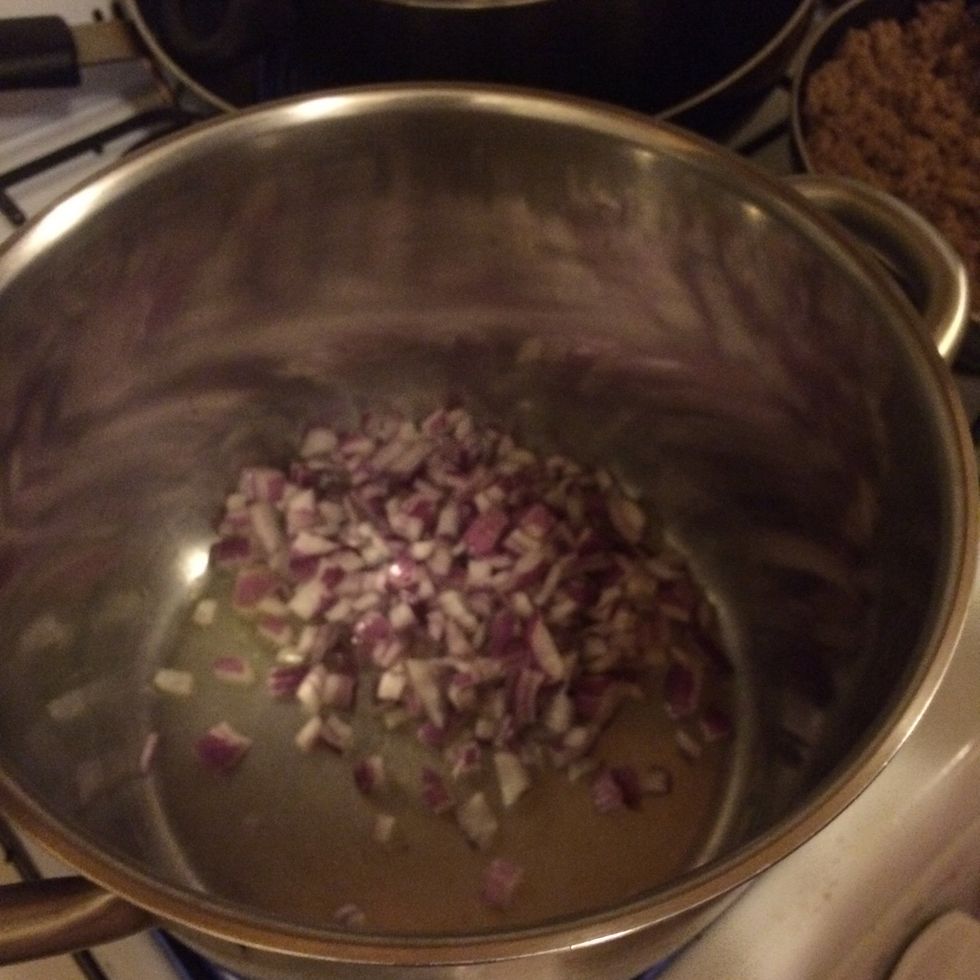 Place the 2 tbs of olive oil and onions in the pot over medium heat for 2 minutes.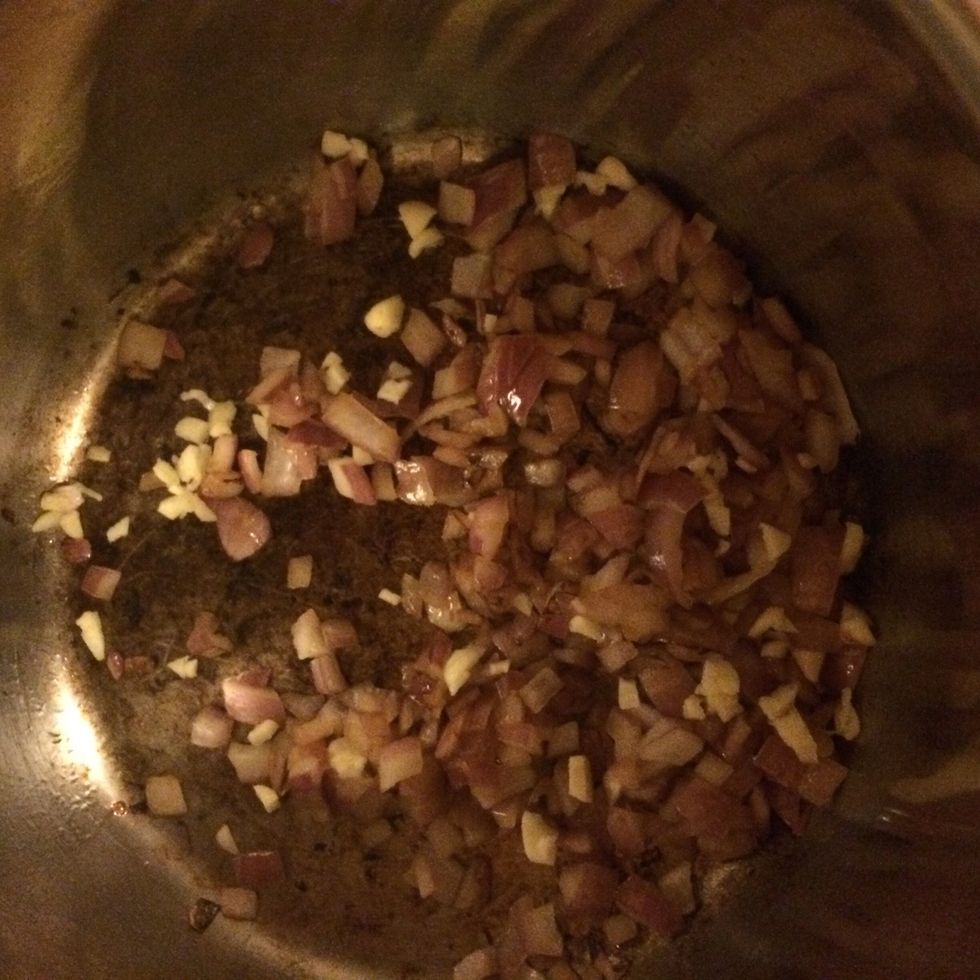 Add the garlic.
After 2 more minutes add the rest of the diced vegetables.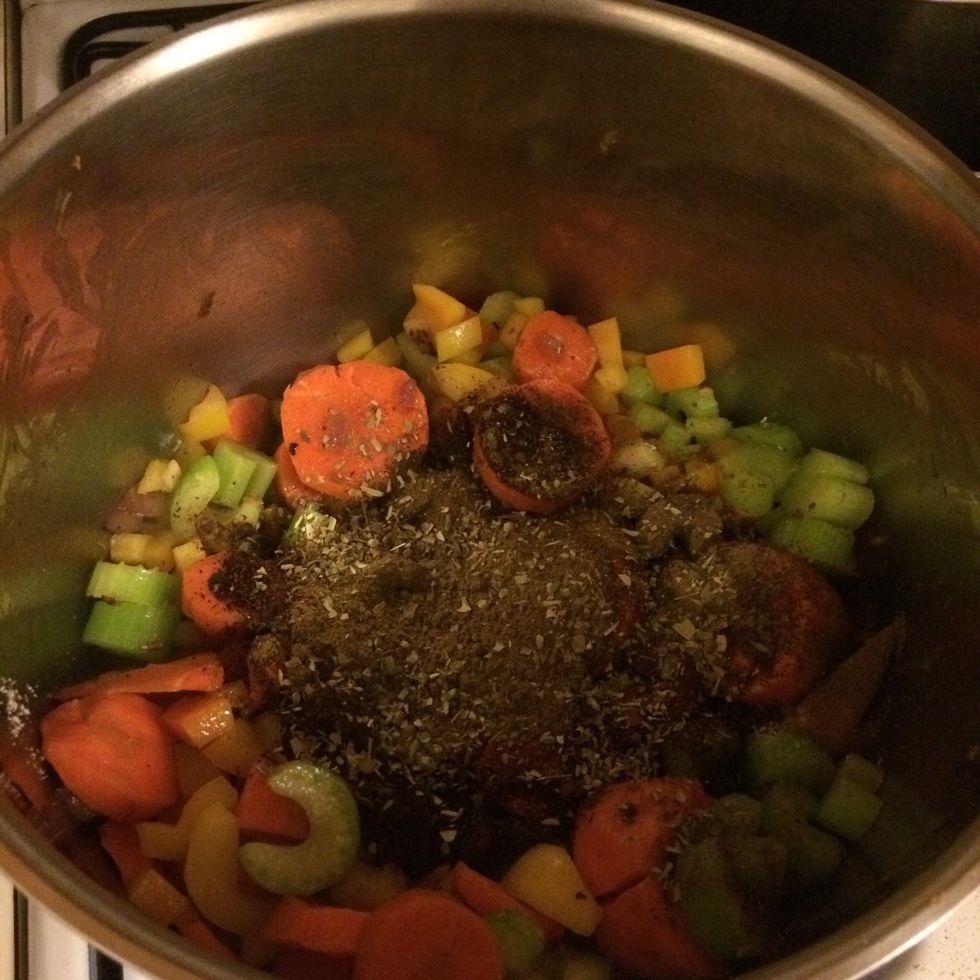 Add your seasoning. No sauces yet.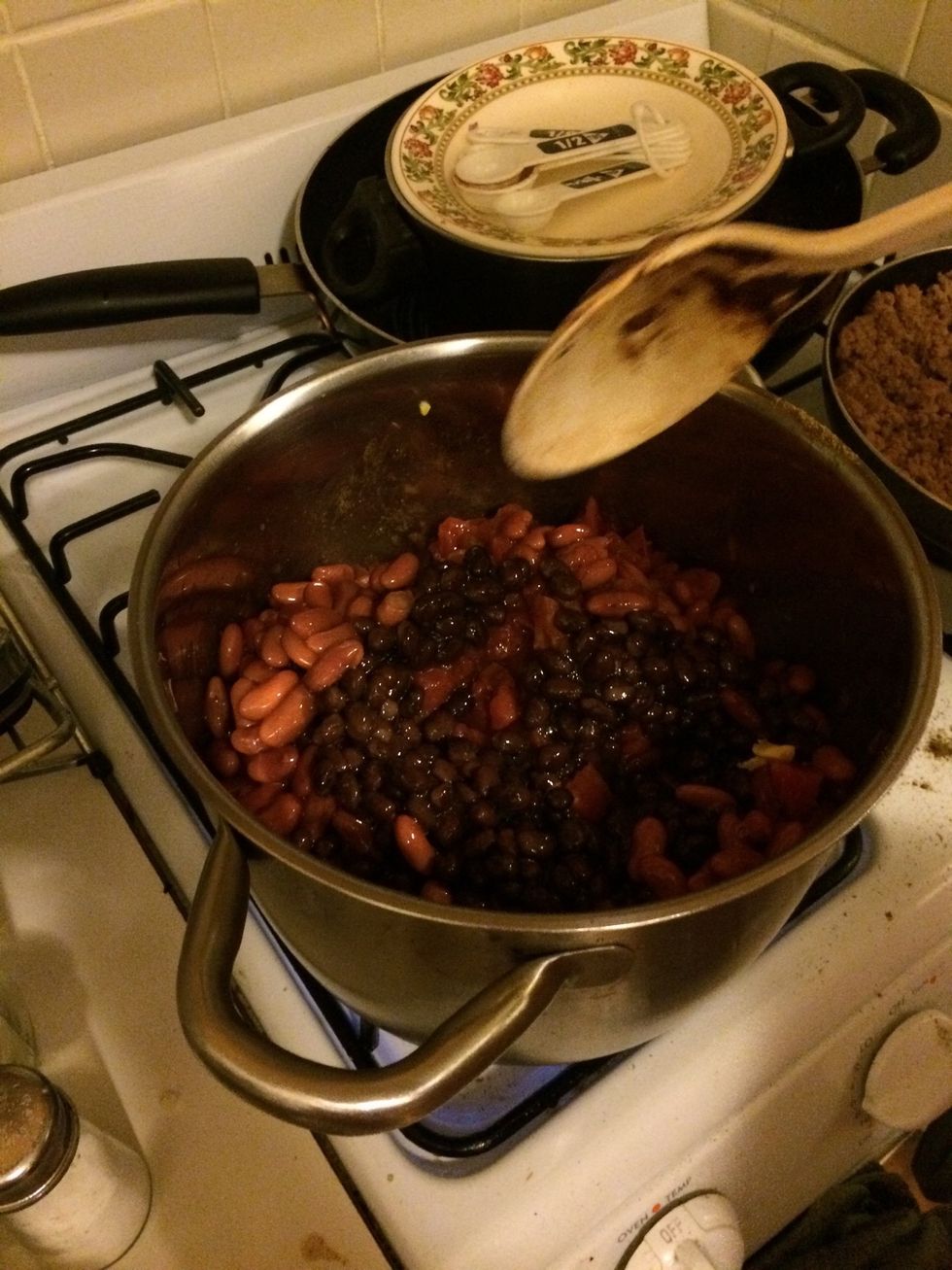 Add your canned goods.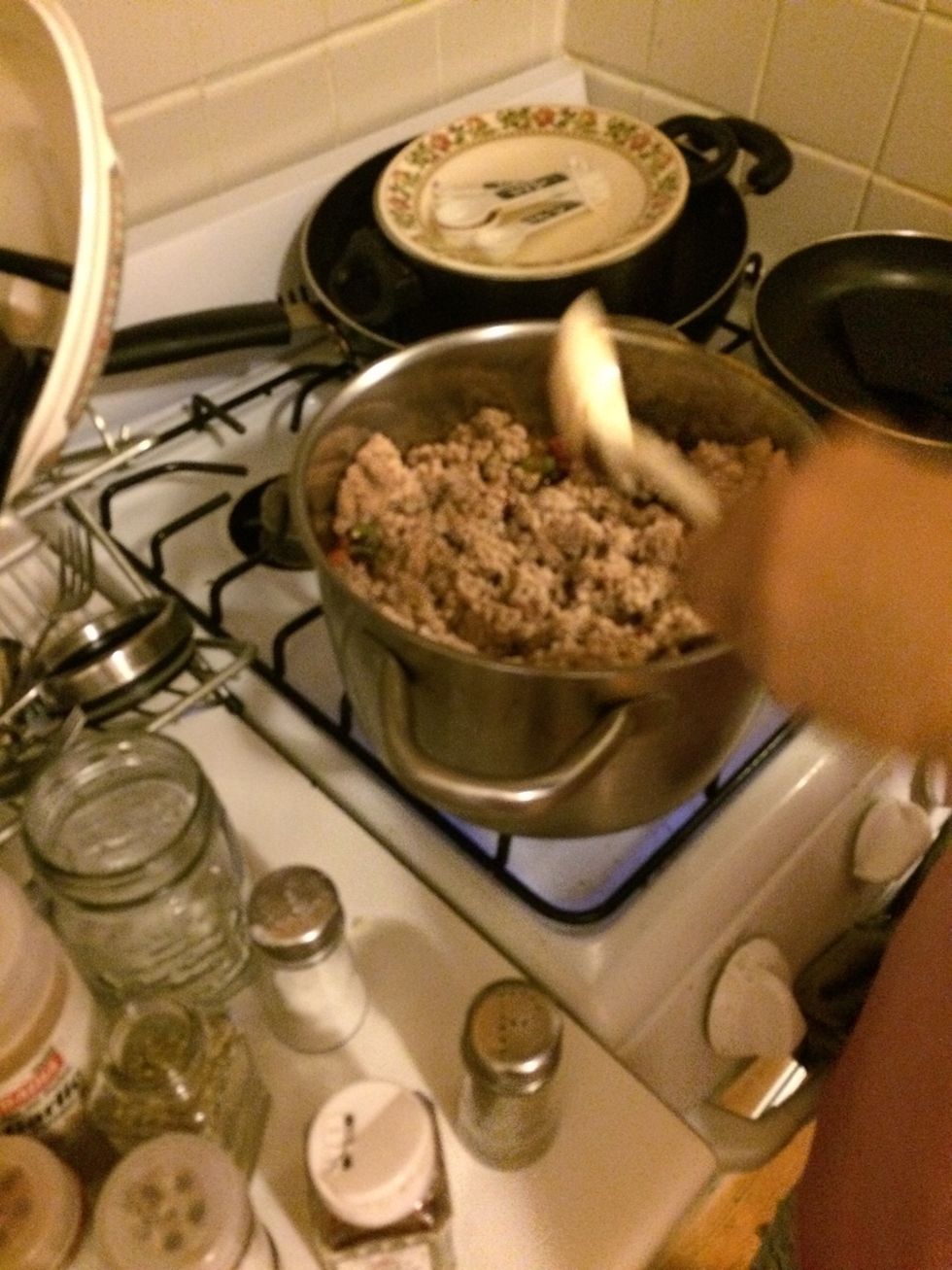 Then the Turkey.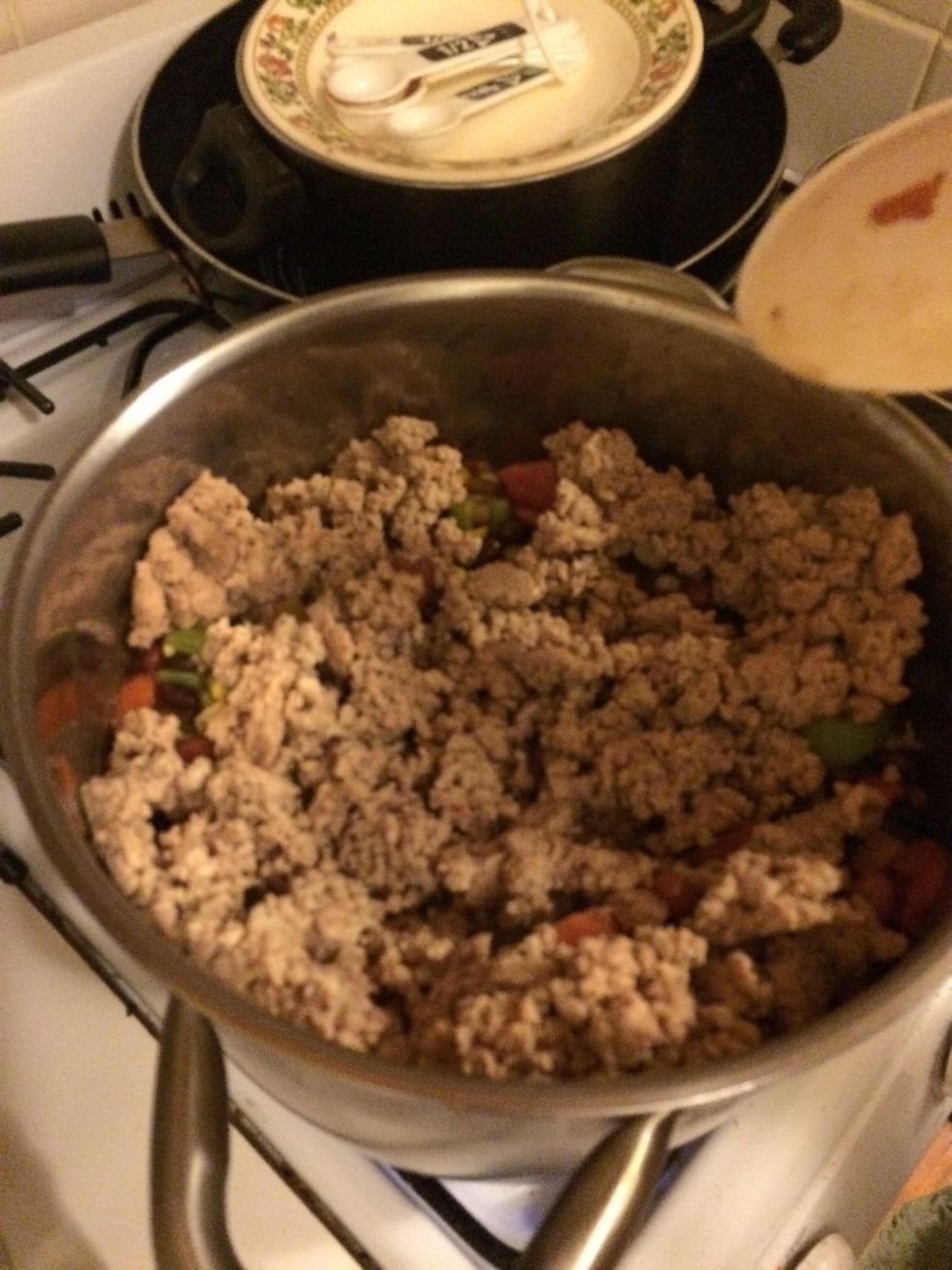 Should be a big pot of meat and veggies. After which add the 3 cups of chicken broth. Stir and let it cook for 5-10 minutes.
The end result.
1.0lb Ground Turkey
2.0c Refried beans
2.0c Kidney Beans
2.0c Pinto beans
2.0 Carrots
3.0 Celery sticks
1.0bnch Cilantro
1.0 Onion
1.0 Yellow pepper
1.0 Red pepper
2.0 Garlic cloves
3.0c Chicken broth
2.0Tbsp Olive oil or substitute
1.0Tbsp Salt
2.0c Diced tomatoes (cans)
1.0c Yellow corn (canned)
1.0Tbsp Black pepper
1.0Tbsp Paprika
1.0Tbsp Chili Powder
1.0Tbsp Sriracha sauce
1.0Tbsp Chipotle sauce
1.0Tbsp Oregano