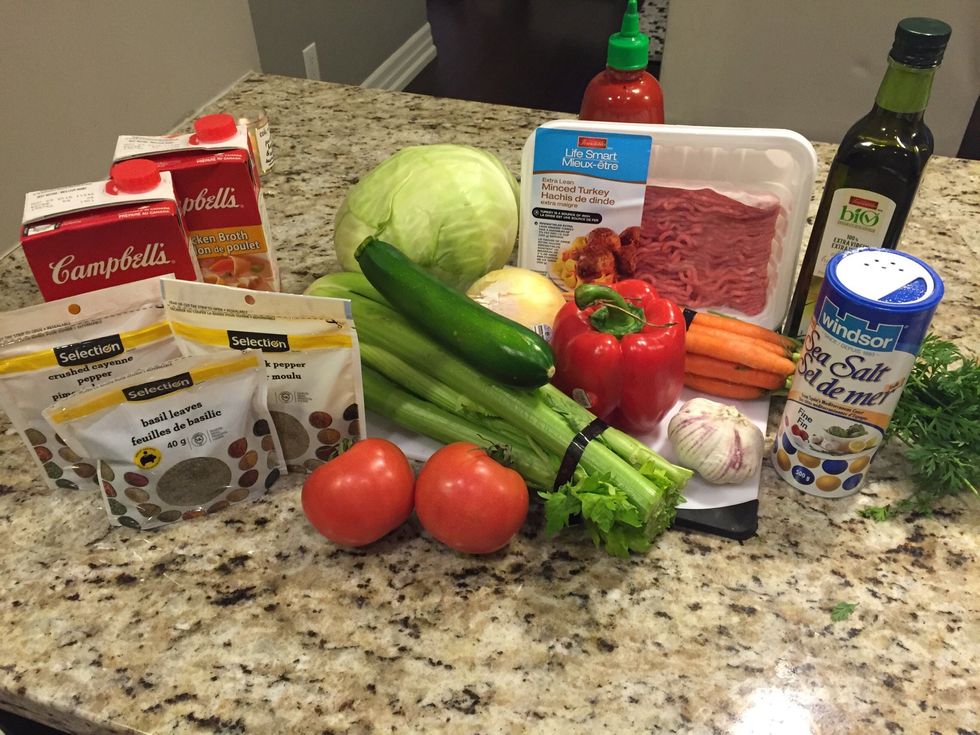 Here's what you'll need to make this healthy, filling soup.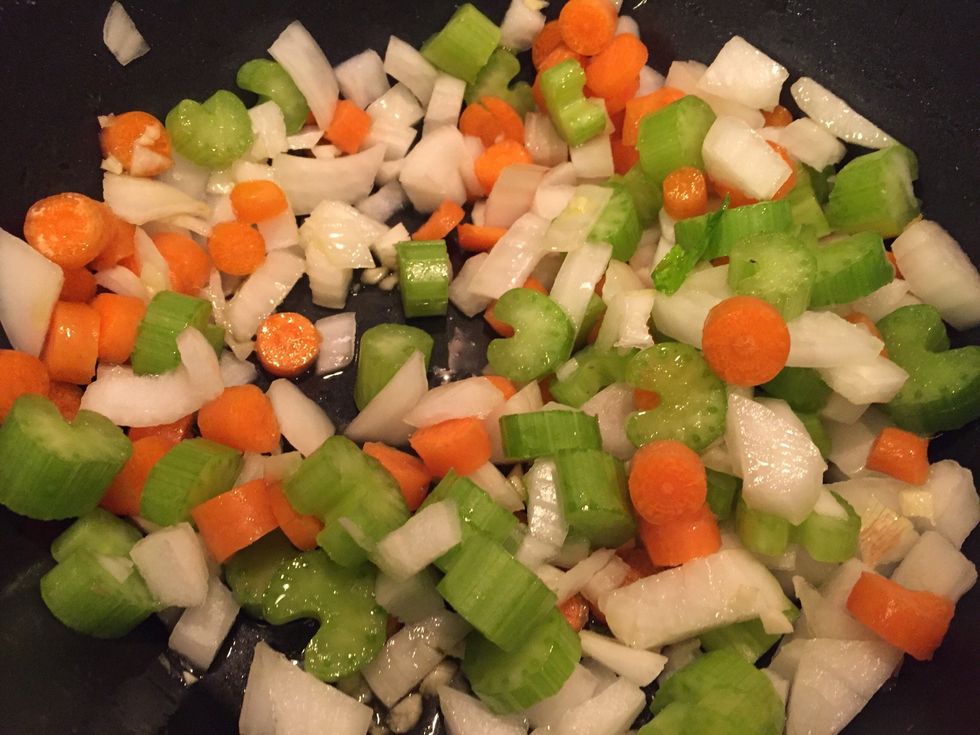 Add chopped carrot, celery, onion, and garlic to about a tablespoon of olive oil.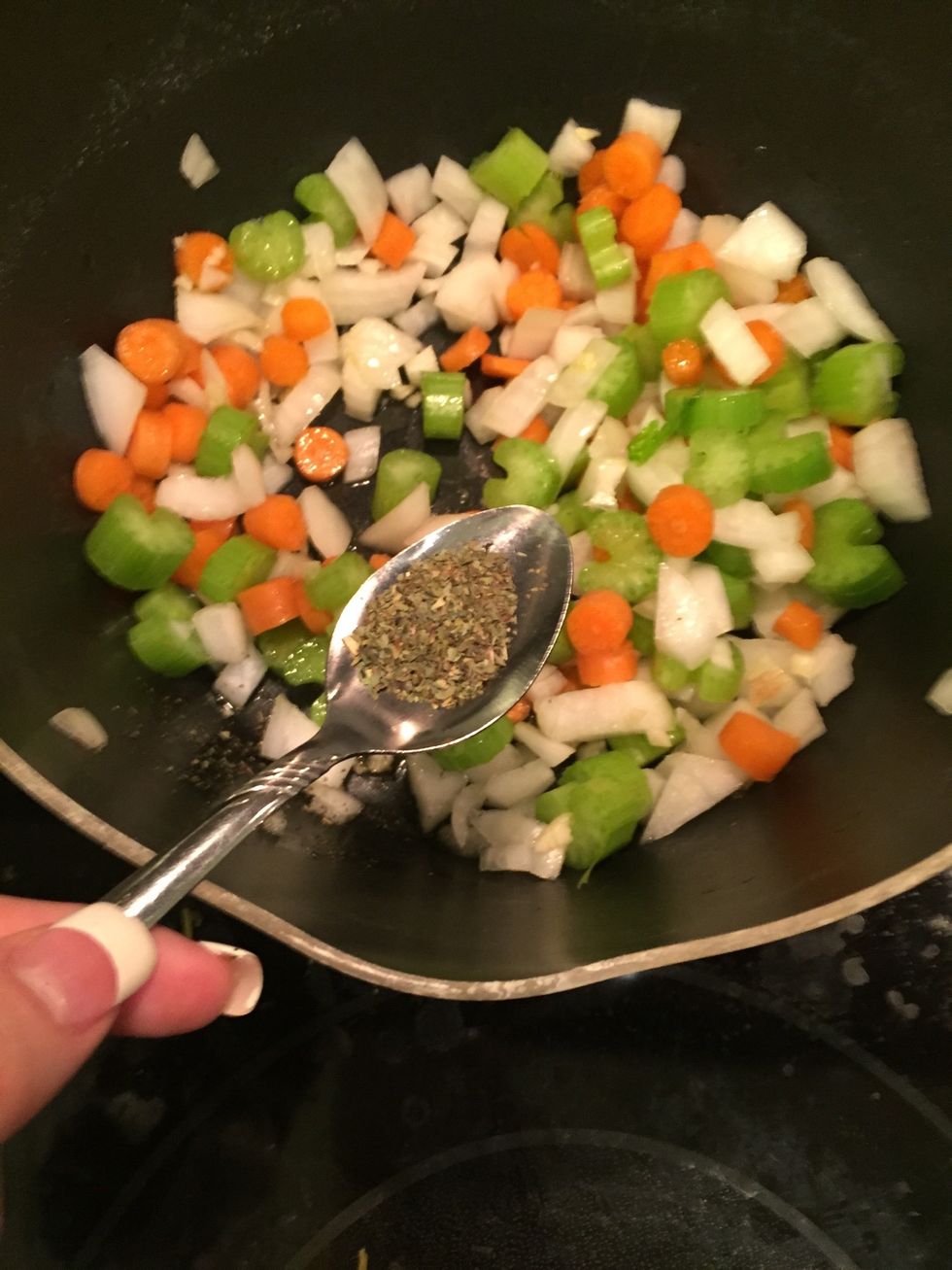 Add dried basil.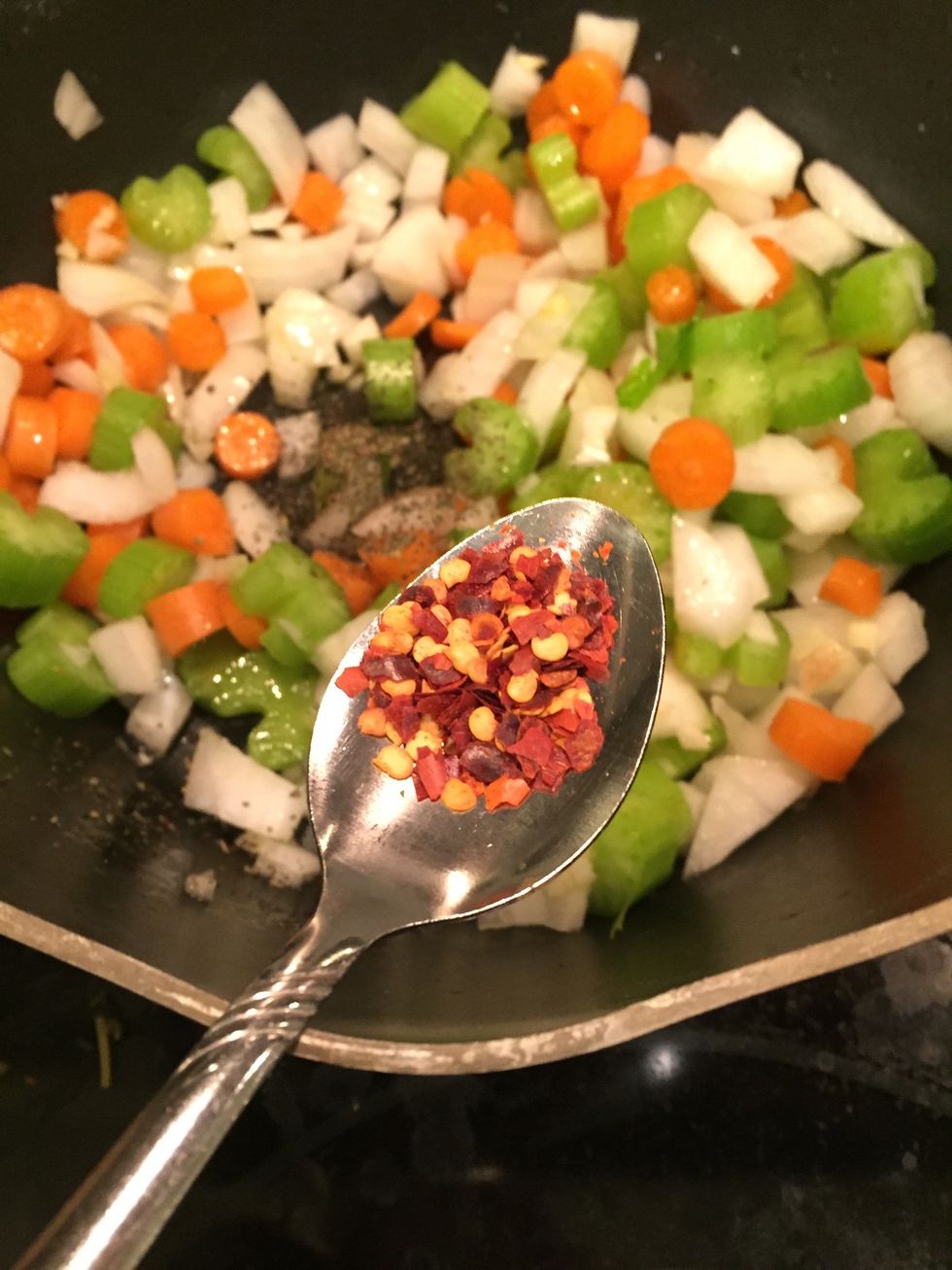 Add dried chilli peppers.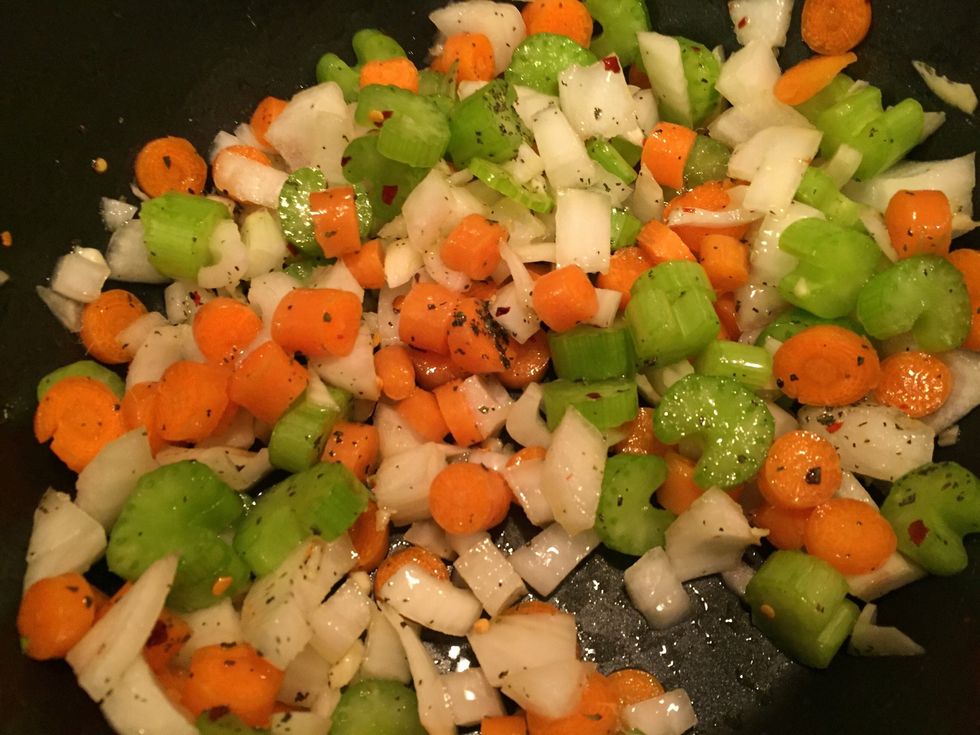 Mix together!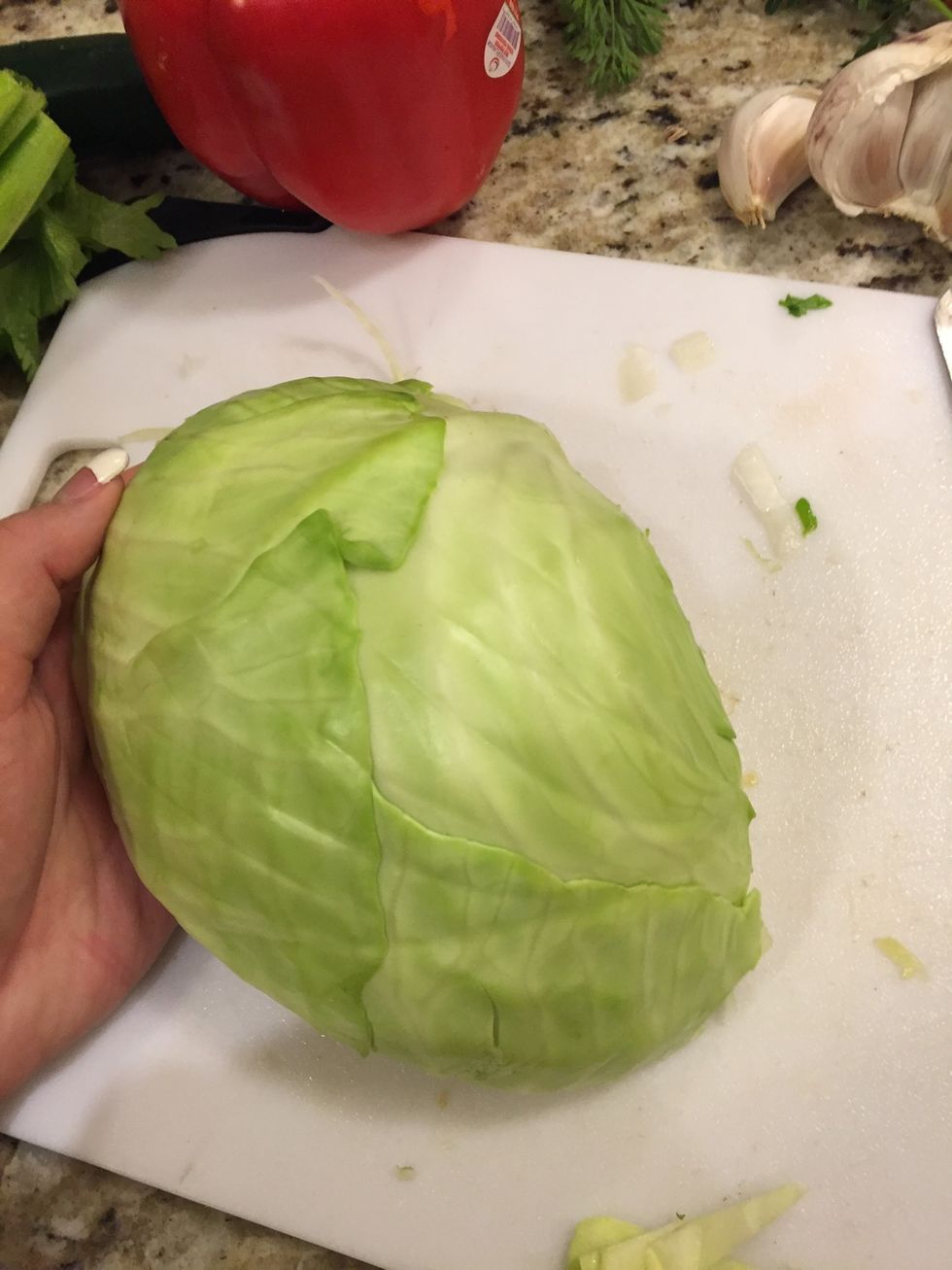 I used half a cabbage for this recipe.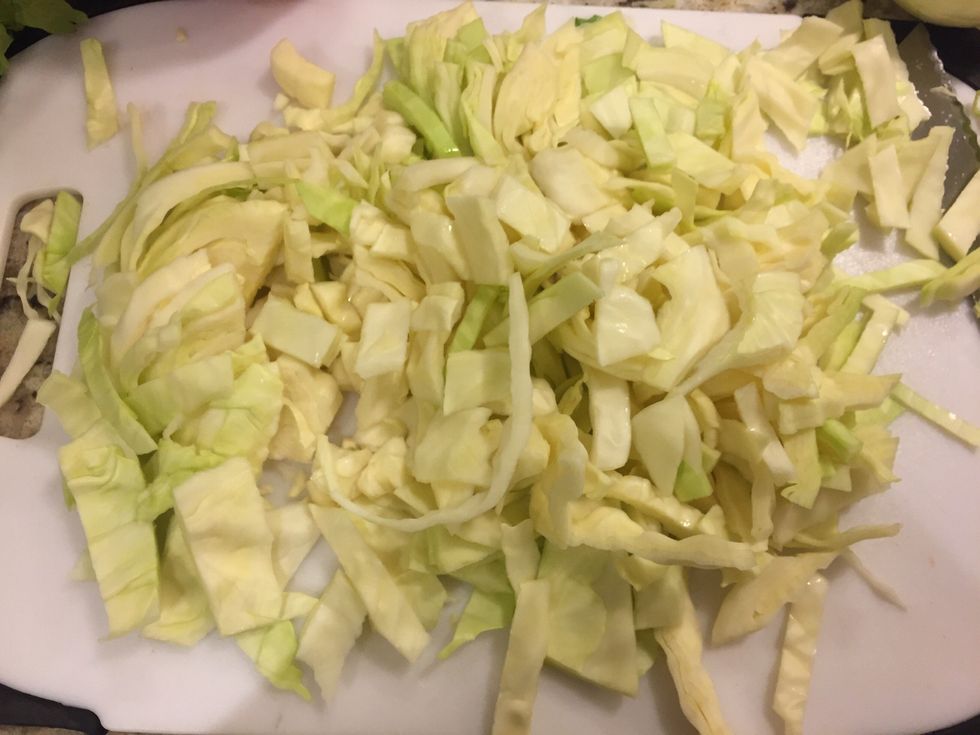 Chop up, doesn't need to be perfect.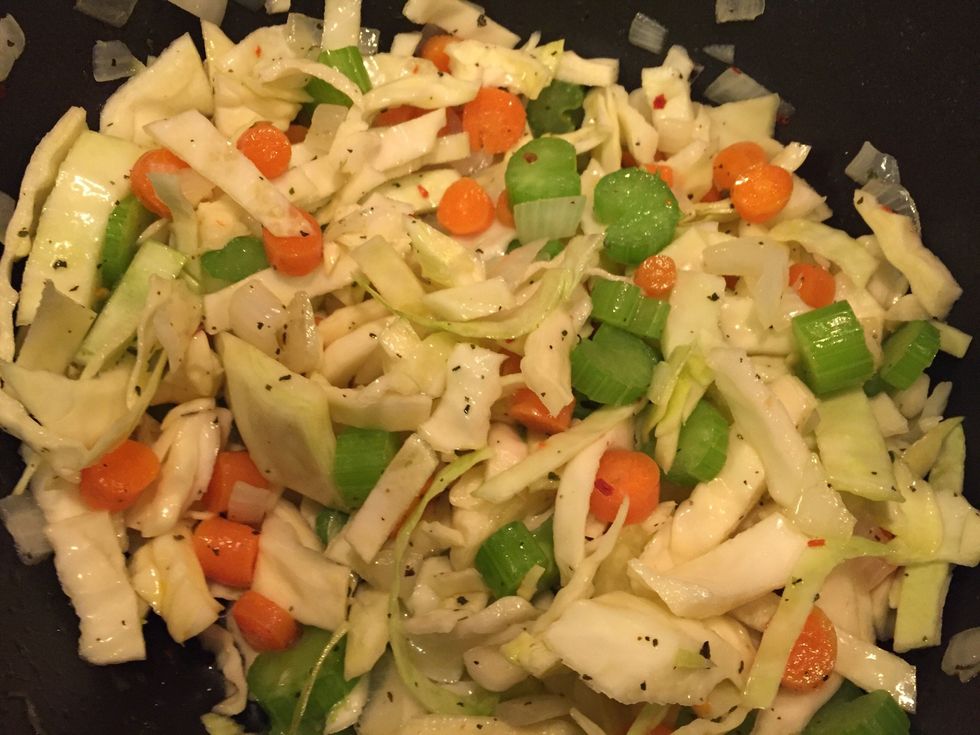 Add to soup pot.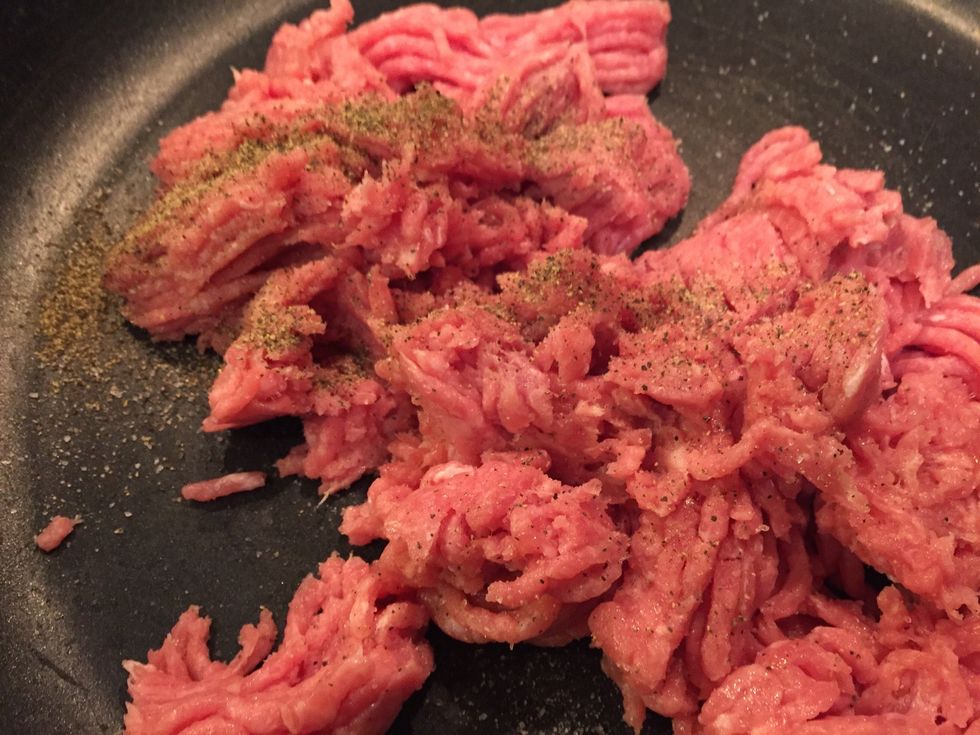 In a frying pan, cook turkey and add salt and pepper. Not too much/no salt if your broth already contains sodium.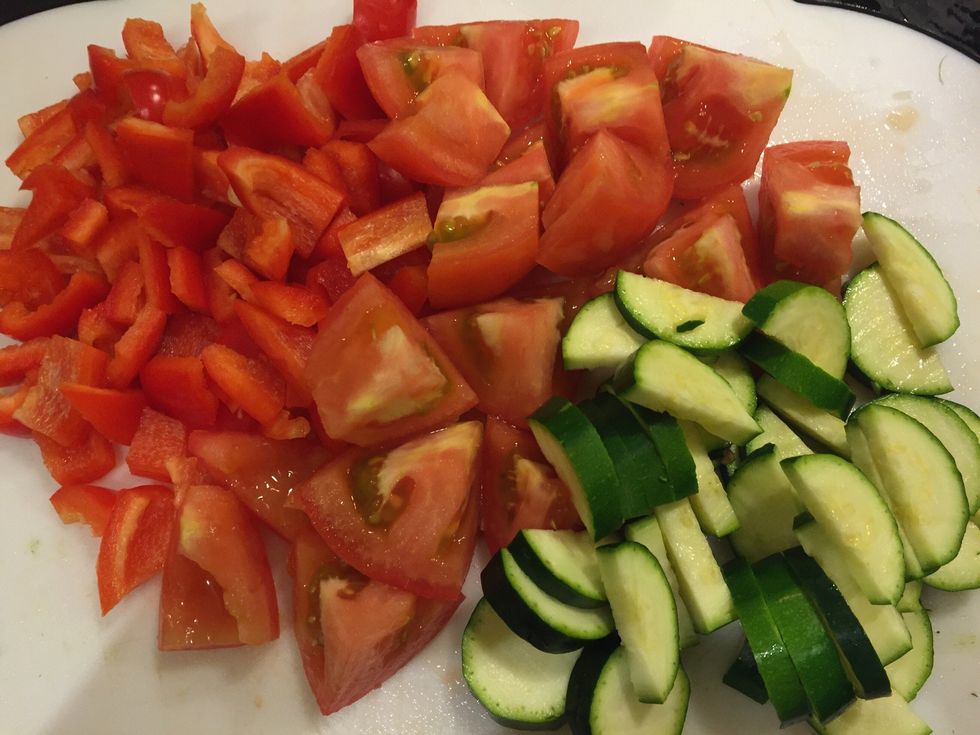 Chop up your red peppers, zucchini, and tomatoes while your cabbage and other veggies are softening and turkey is cooking...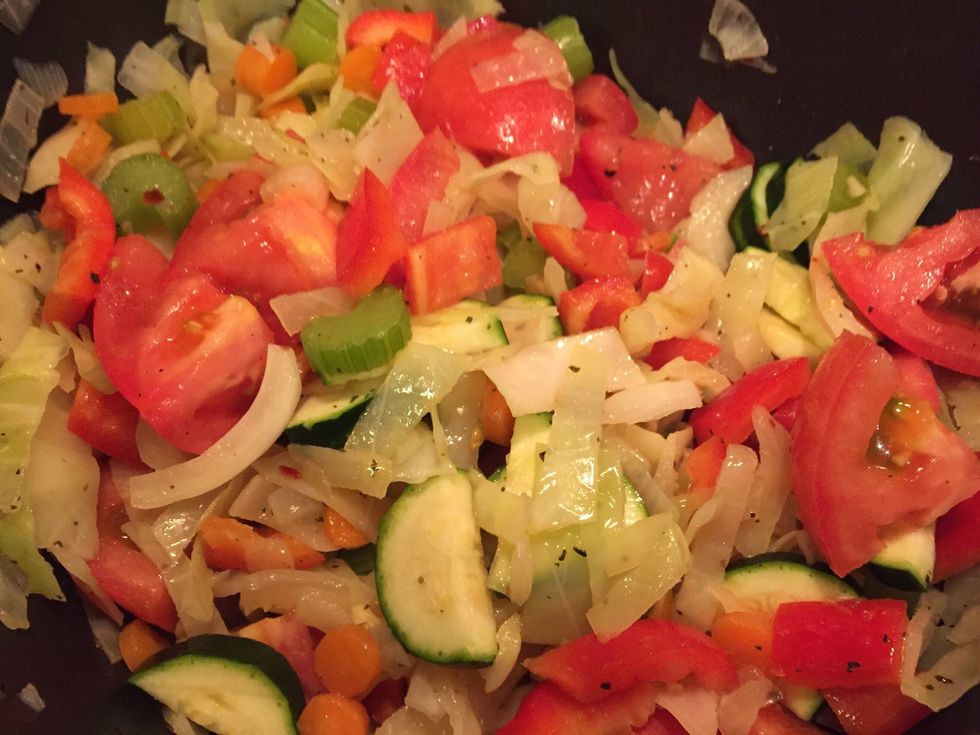 Add to soup pot.
Then add a carton and a half of chicken or vegetable broth to your pot.
By this time, turkey should be cooked, don't forget to drain any remaining grease.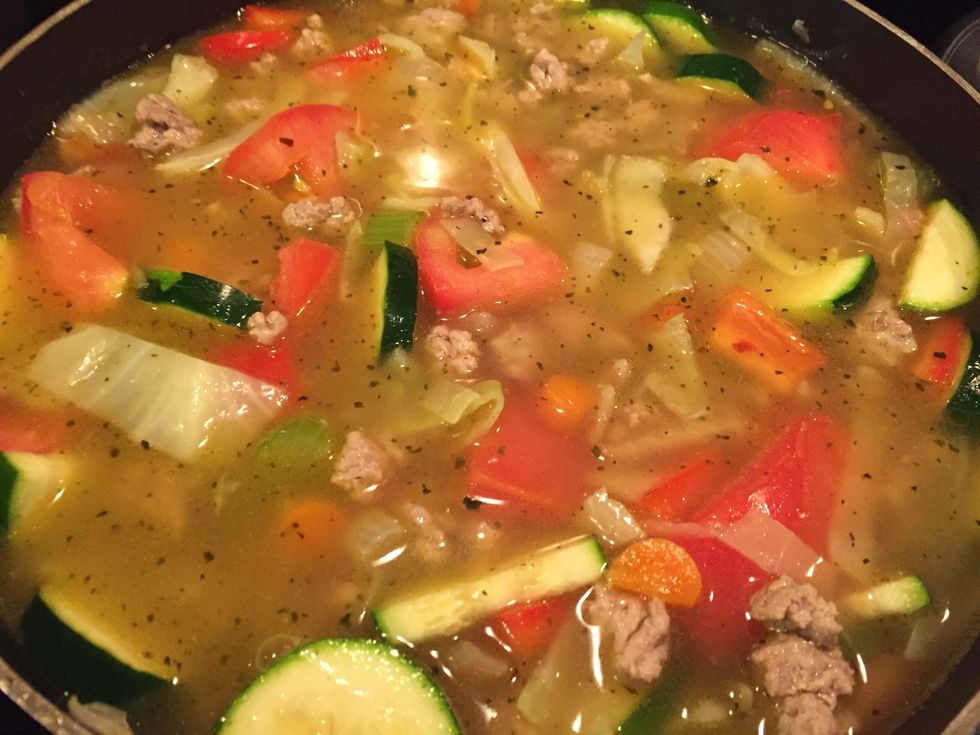 Add to soup!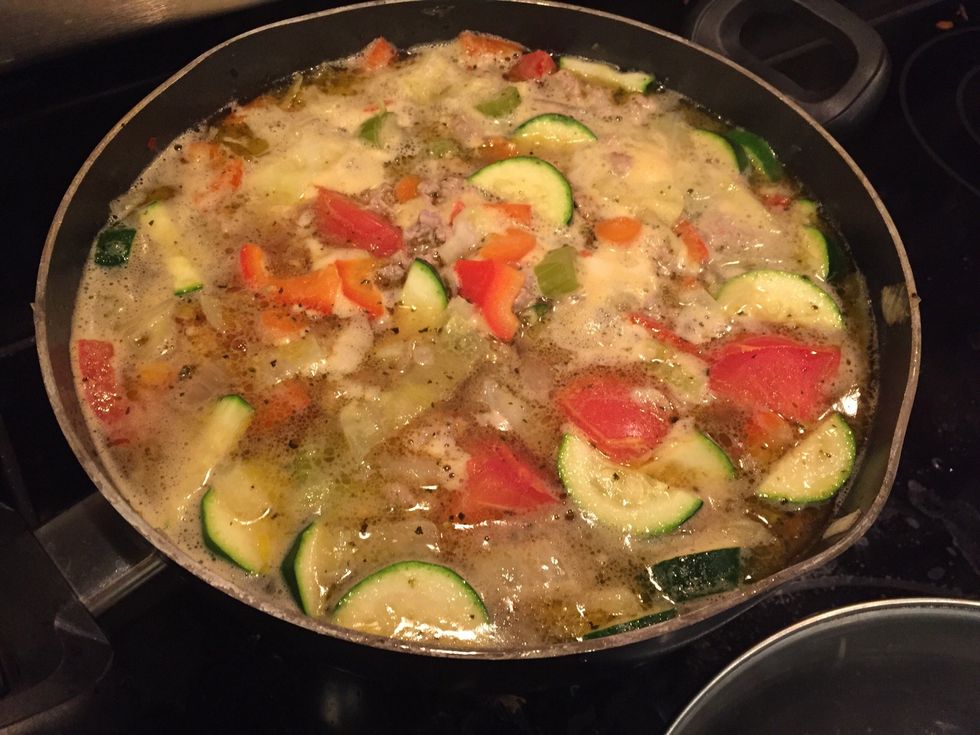 Bring to a light boil...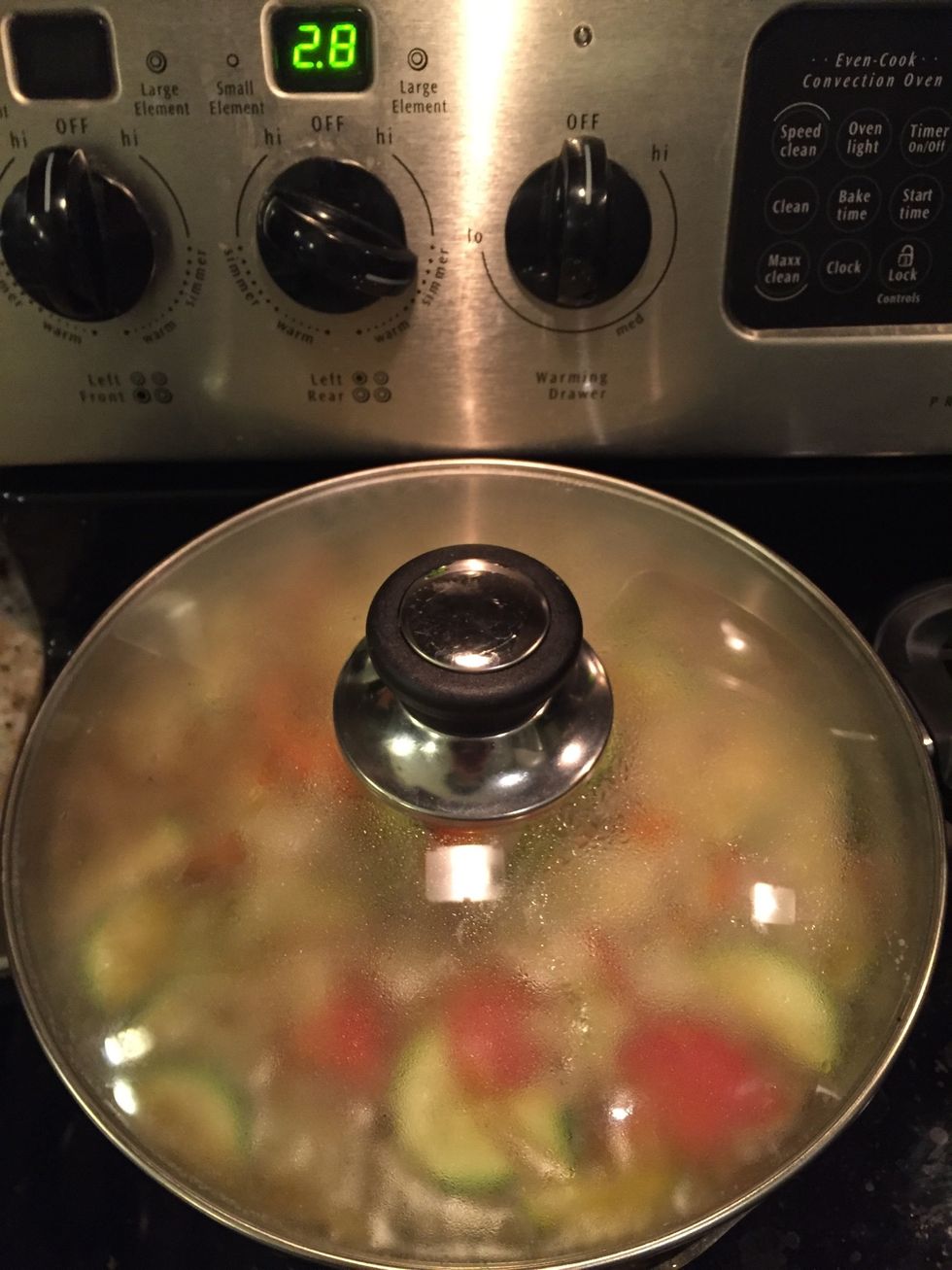 Then down to a simmer and cover for about 30 minutes.
After 30 minutes, yummm.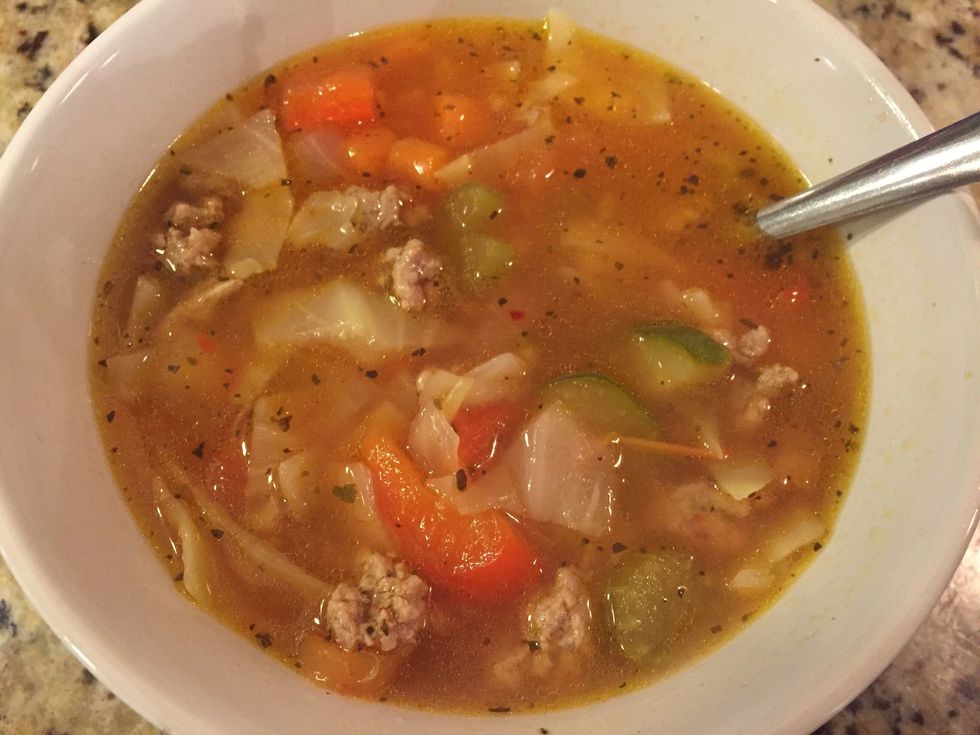 All done🍜 With added sriracha
Half an onion
Ground turkey
Clove of garlic
3 stalks of celery
4 carrots
Carton and a half of chicken broth
2 tomatoes
1 zucchini
1 red pepper
Half a cabbage
Tablespoon of olive oil
Teaspoon of basil
Teaspoon of dried chilli peppers
Salt and pepper
Sriracha, optional