Cook Turkey Breast With Belgian Beer Gravy
2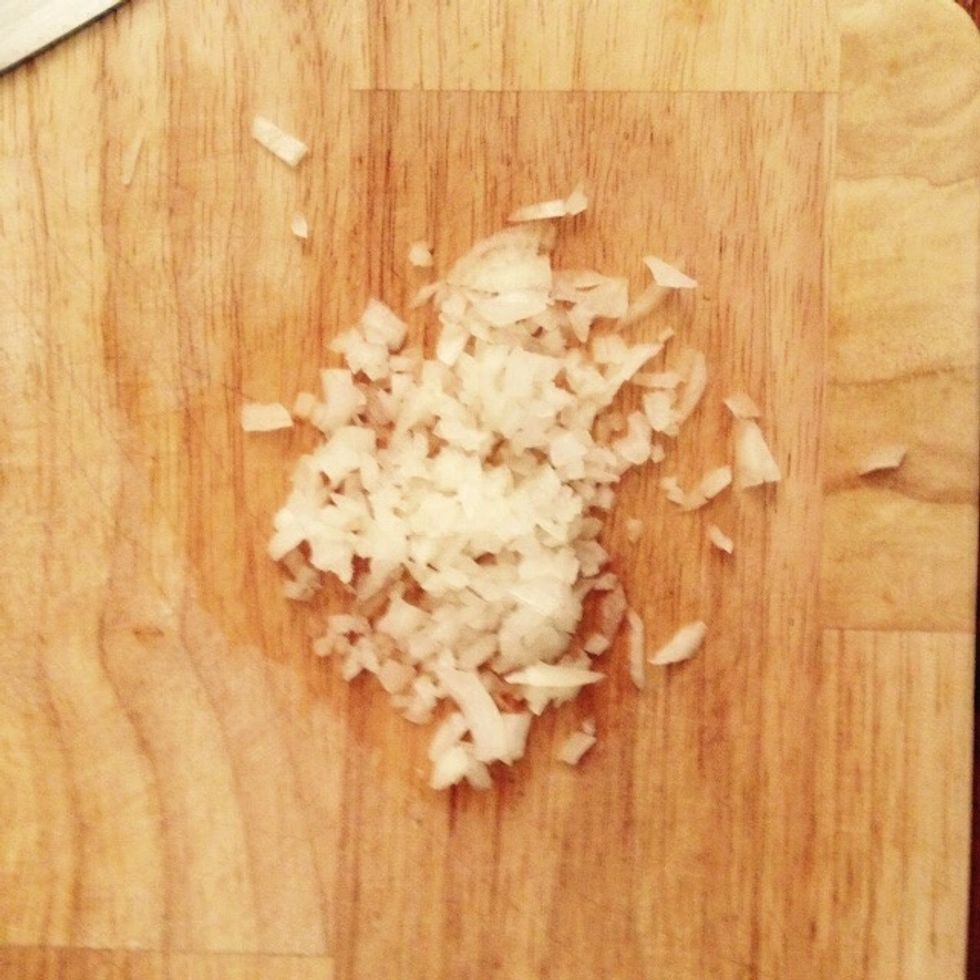 Start by preparing the dry rub for the fillets, chop 1/4 of the onion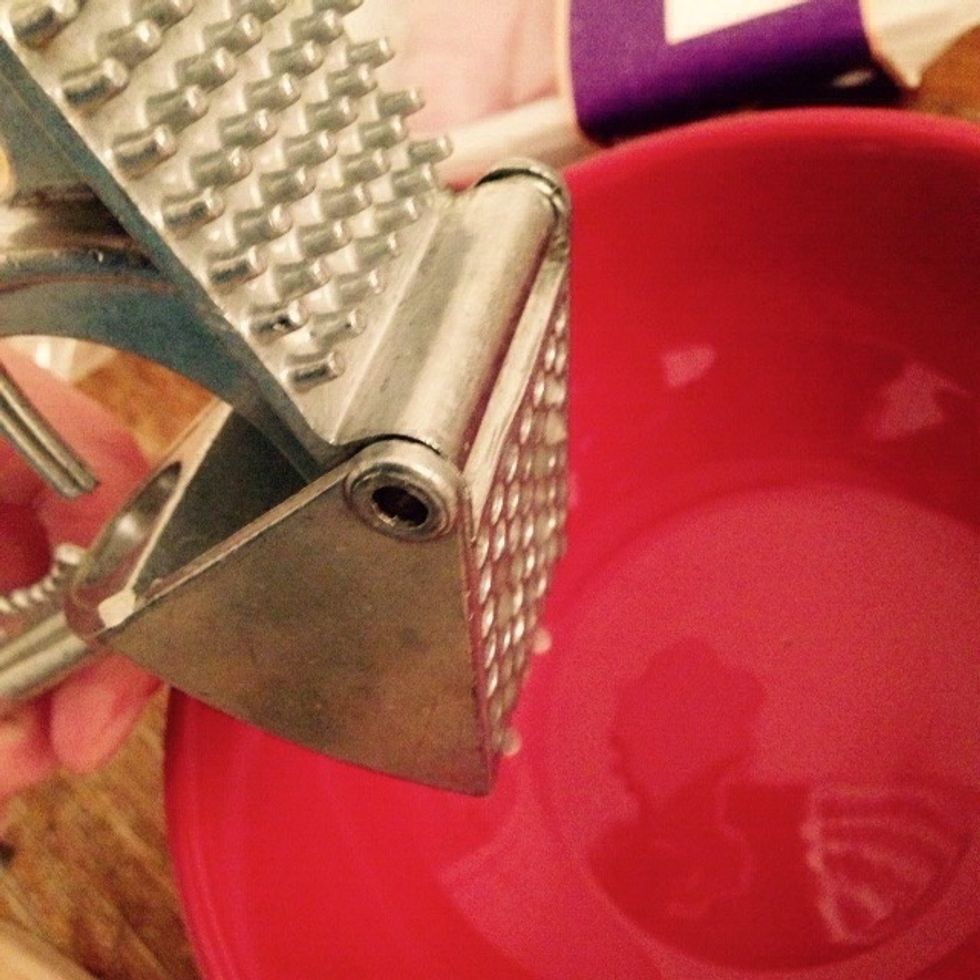 Then crush it inside a small bowl using a garlic crusher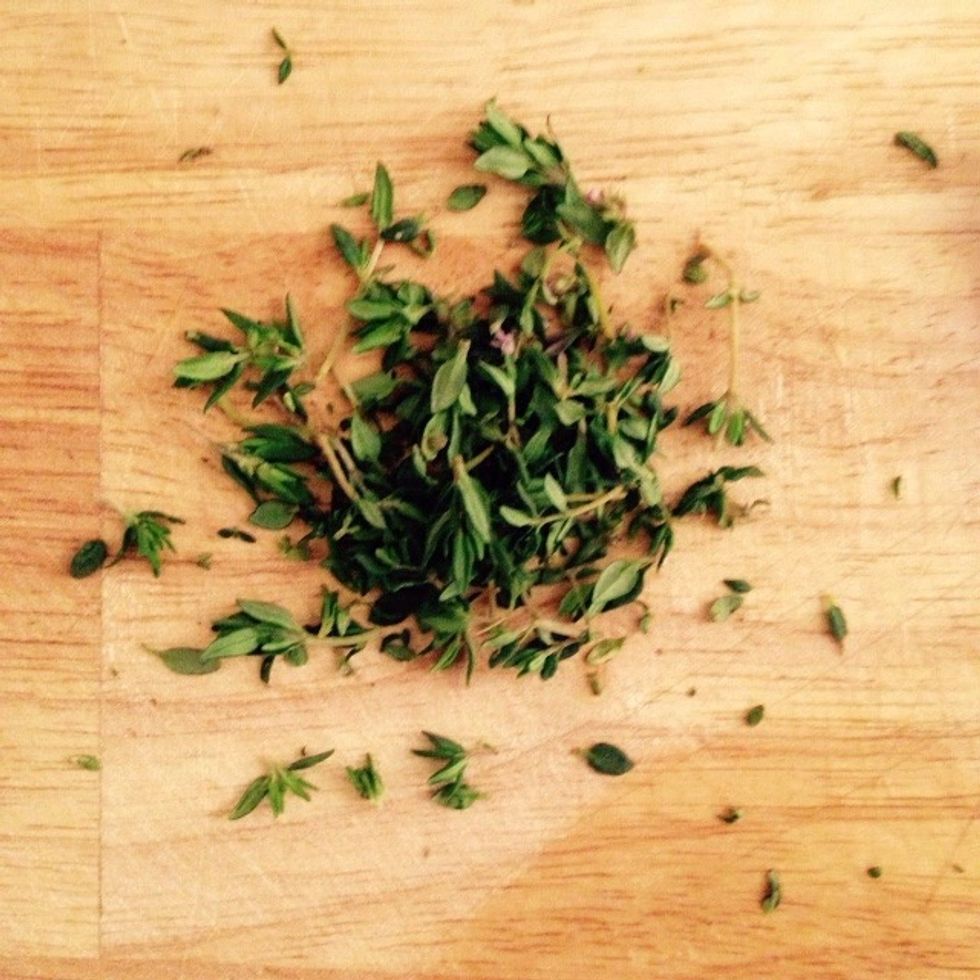 Pick some thyme leaves and chop them finely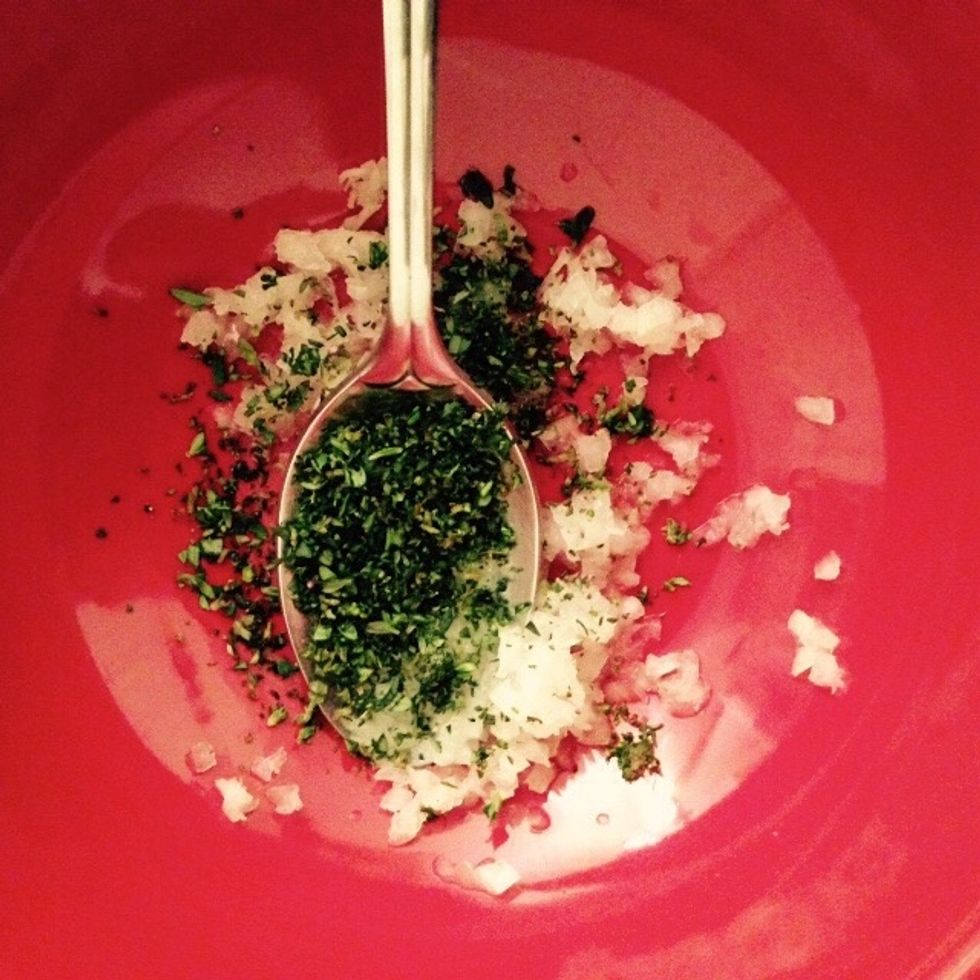 Add it to the bowl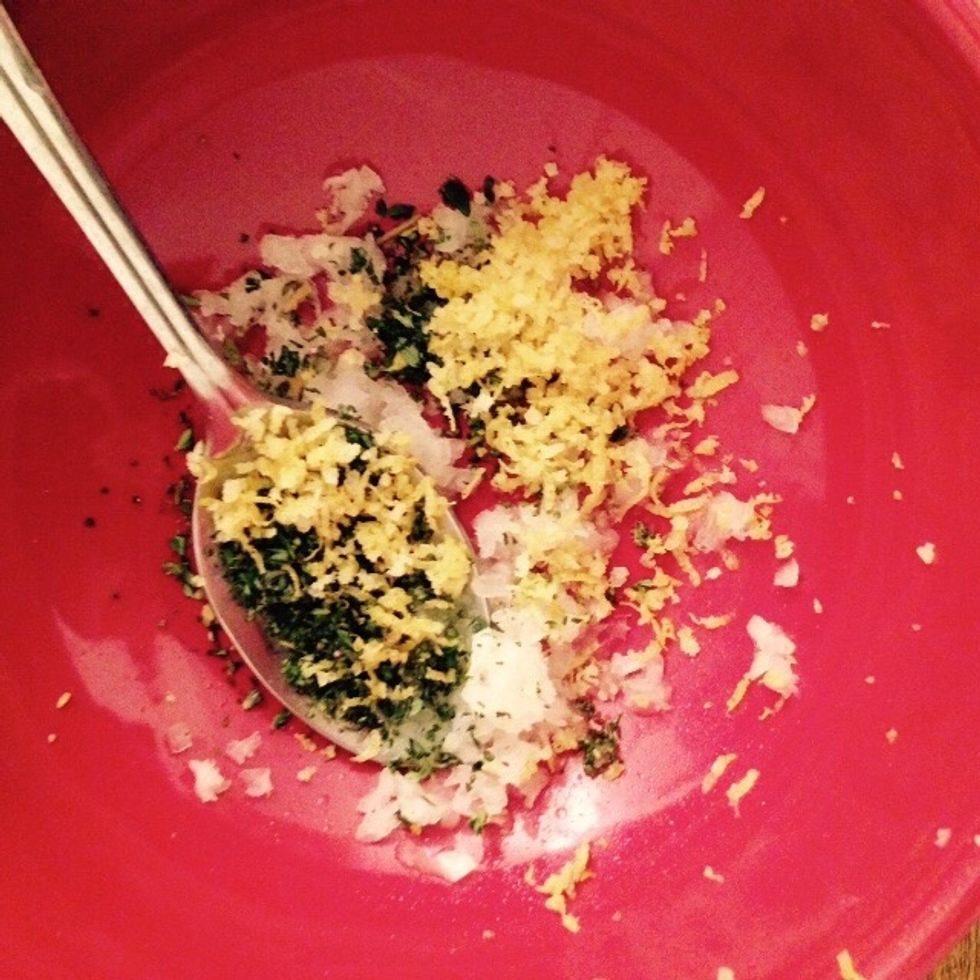 Add the lemon zest, make sure you get no white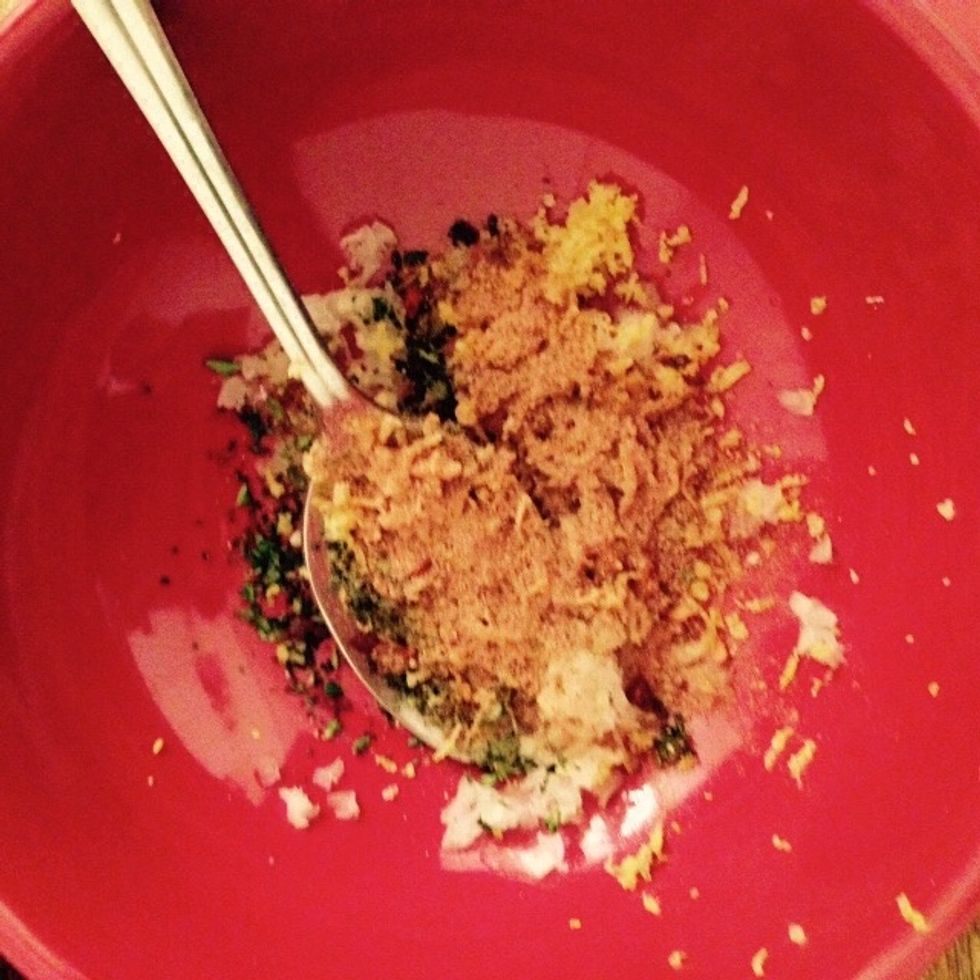 Add cracked chili and nutmeg and mix together, you will have the dry rub that we will apply to the fillets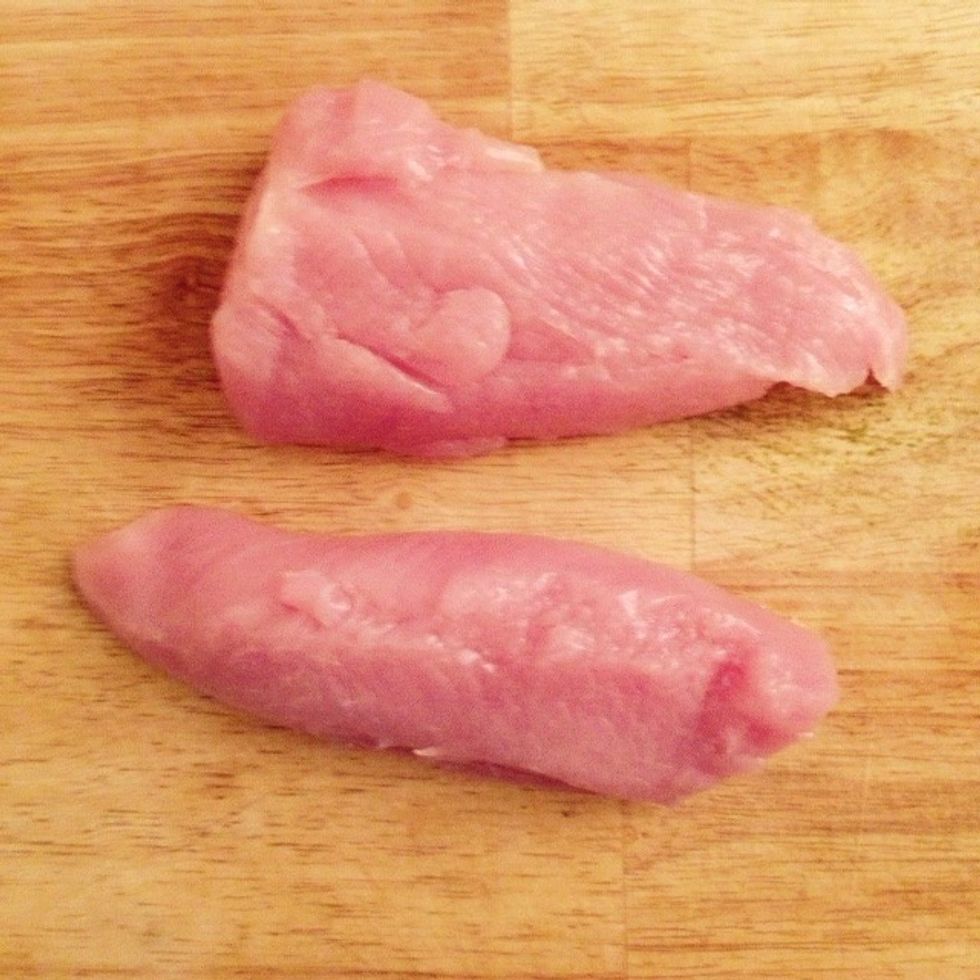 Cut, beat, shape the fillets however you like them, I left mine pretty thick, like 2-3cm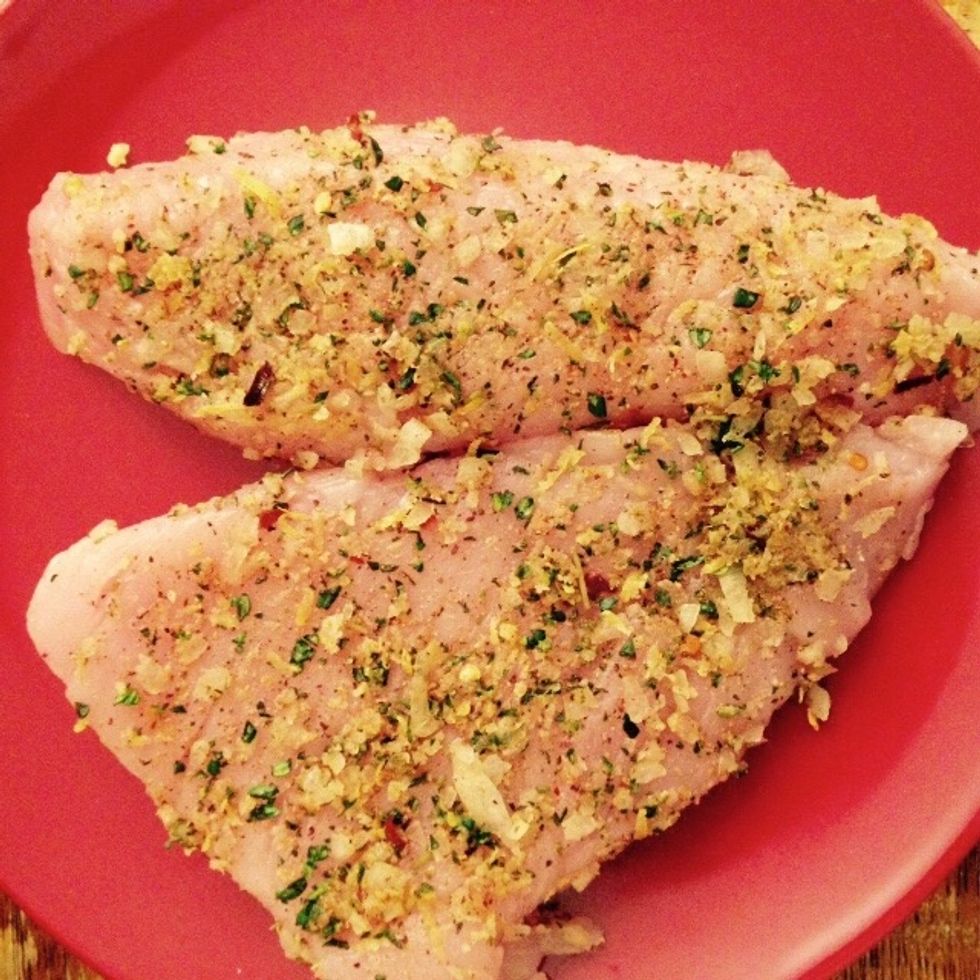 Using your hands spread the dry mix on all sides of the fillets and leave in the fridge for 30 min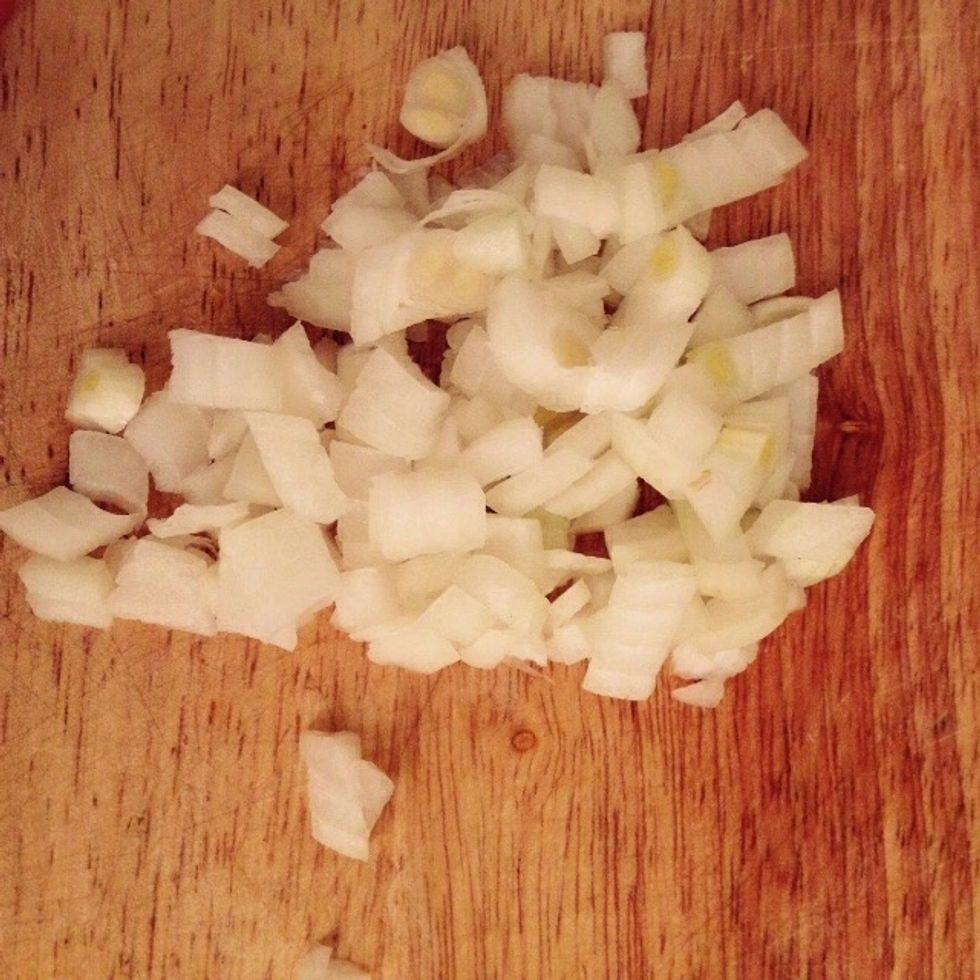 Chop the remaining onion coarsely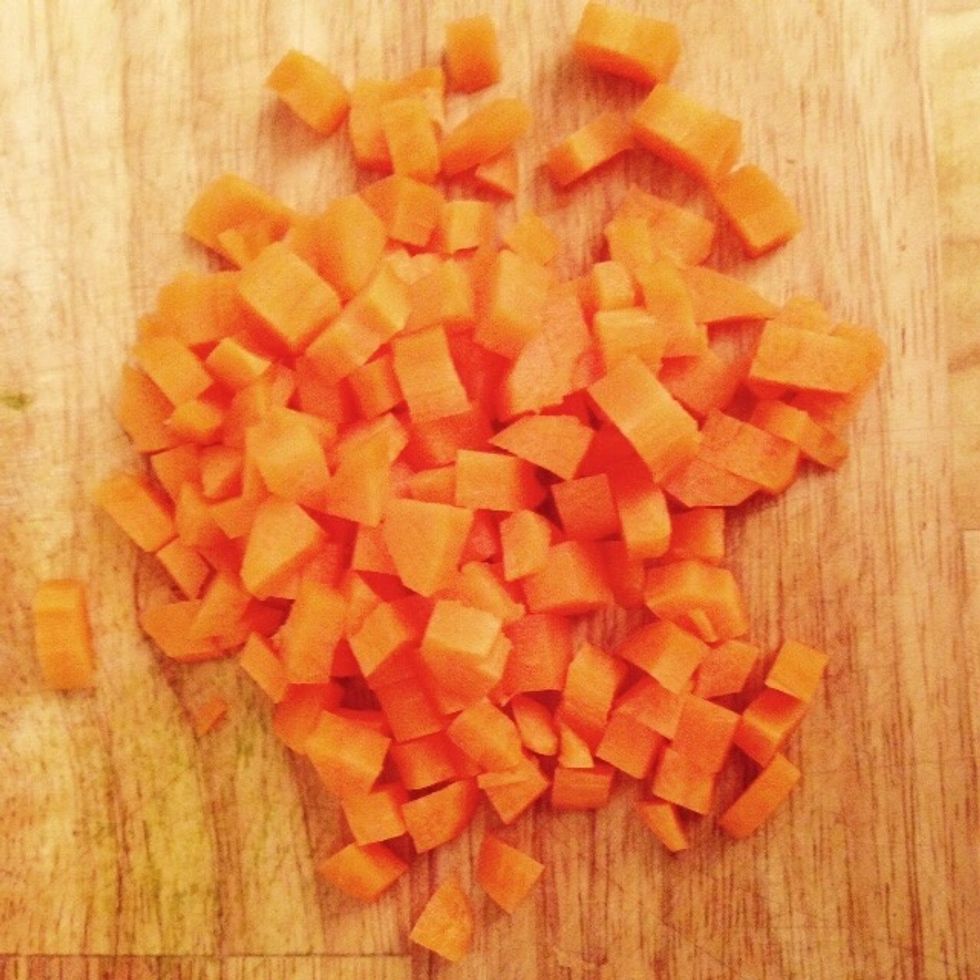 And dice the carrot into small pieces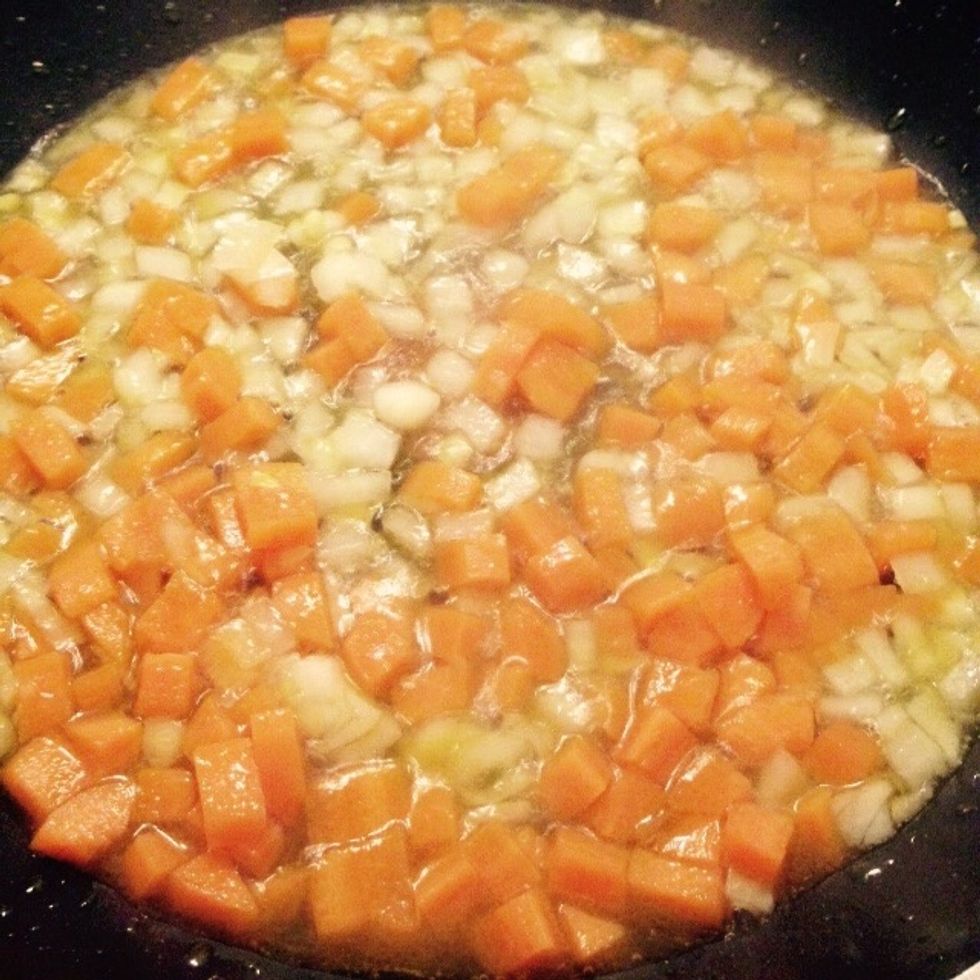 Add them to a pan with some olive oil and a splash of water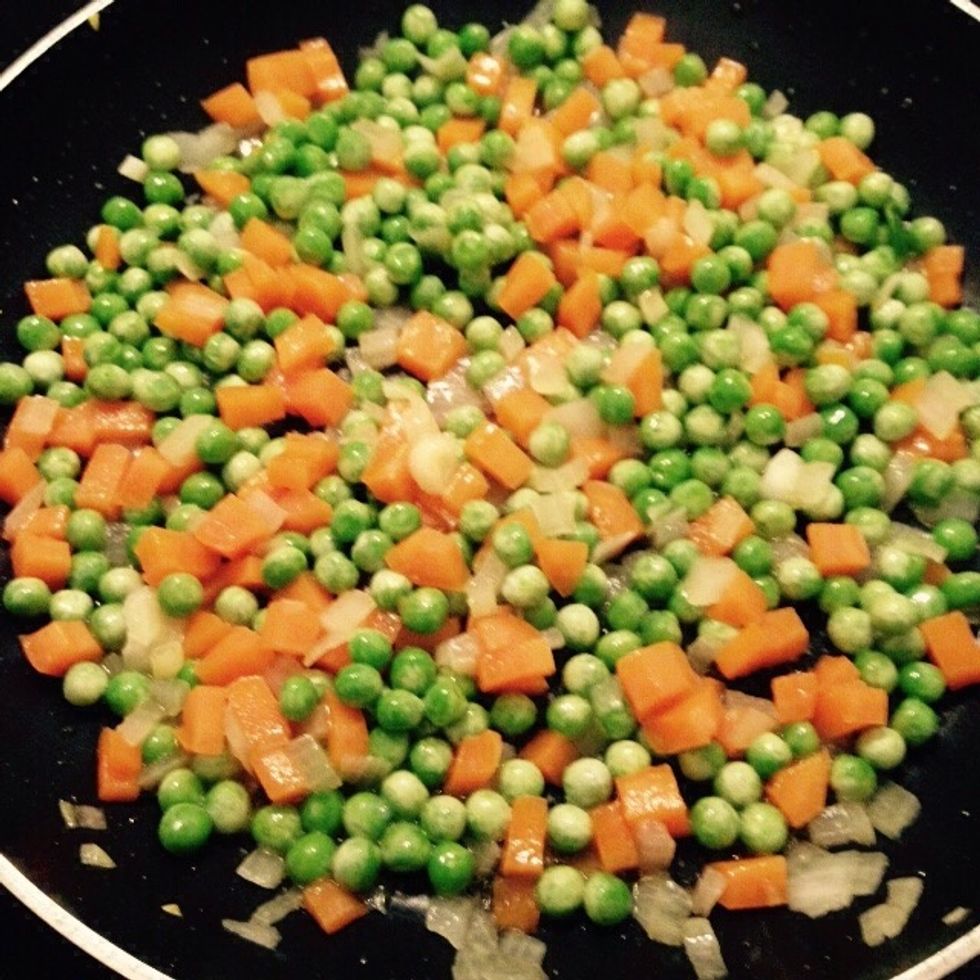 When the water dries off add the peas in and sauté for few minutes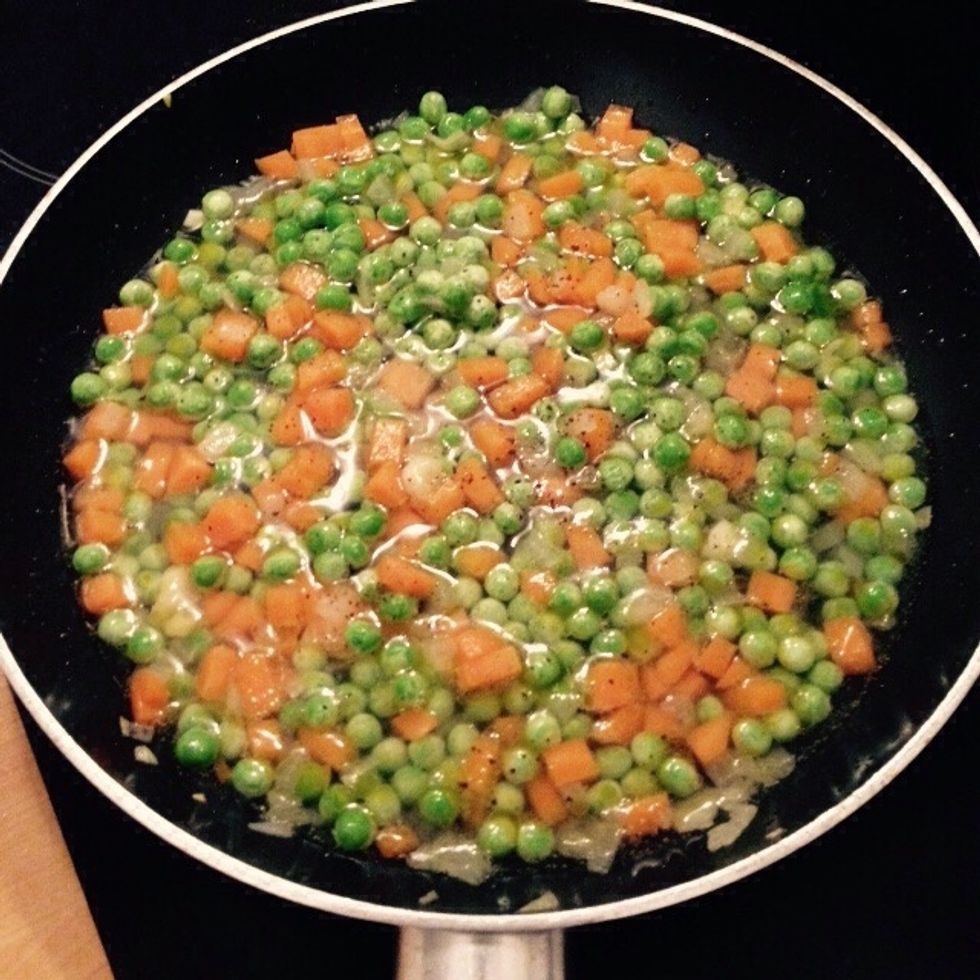 Add 2/3 of the stock, cover and let cook gently for about 15min. In case you want to use vegetable stock you can find how to make it among my other guides.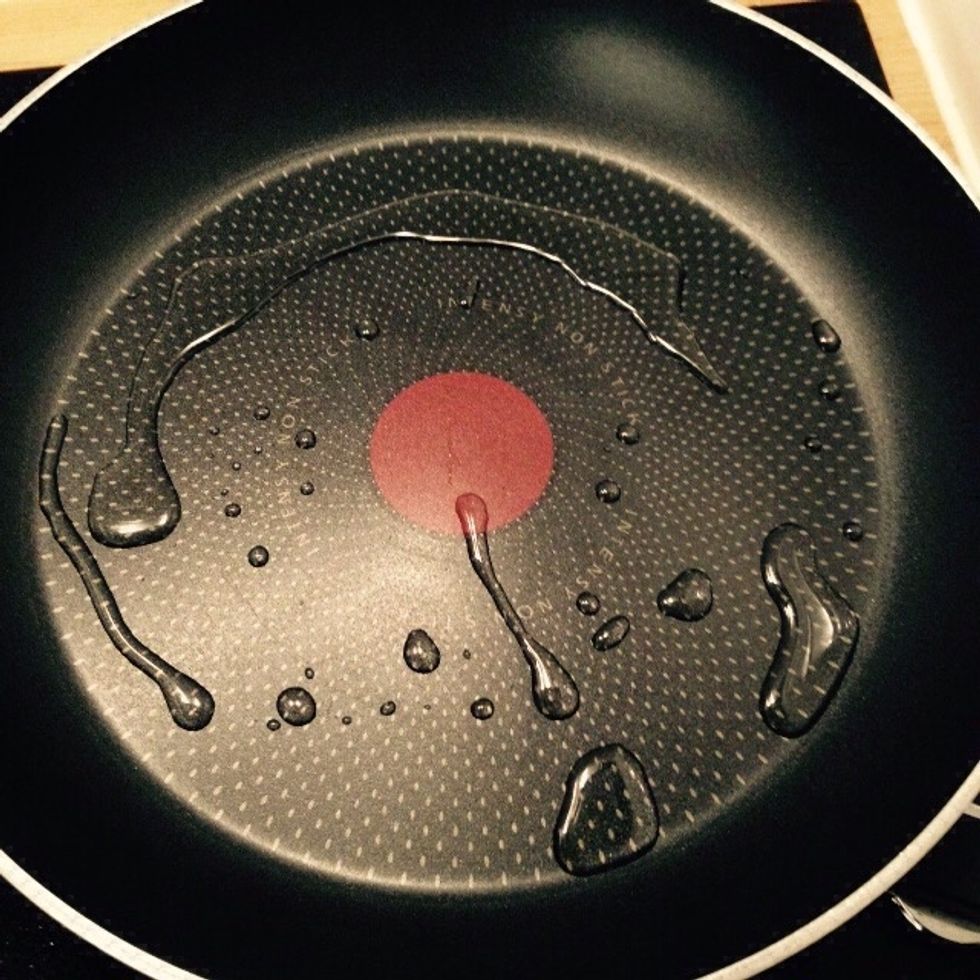 In another pan heat up some sunflower seed oil
When the oil is hot place the two fillets
Flip them after 2-3min when they are well roasted on one side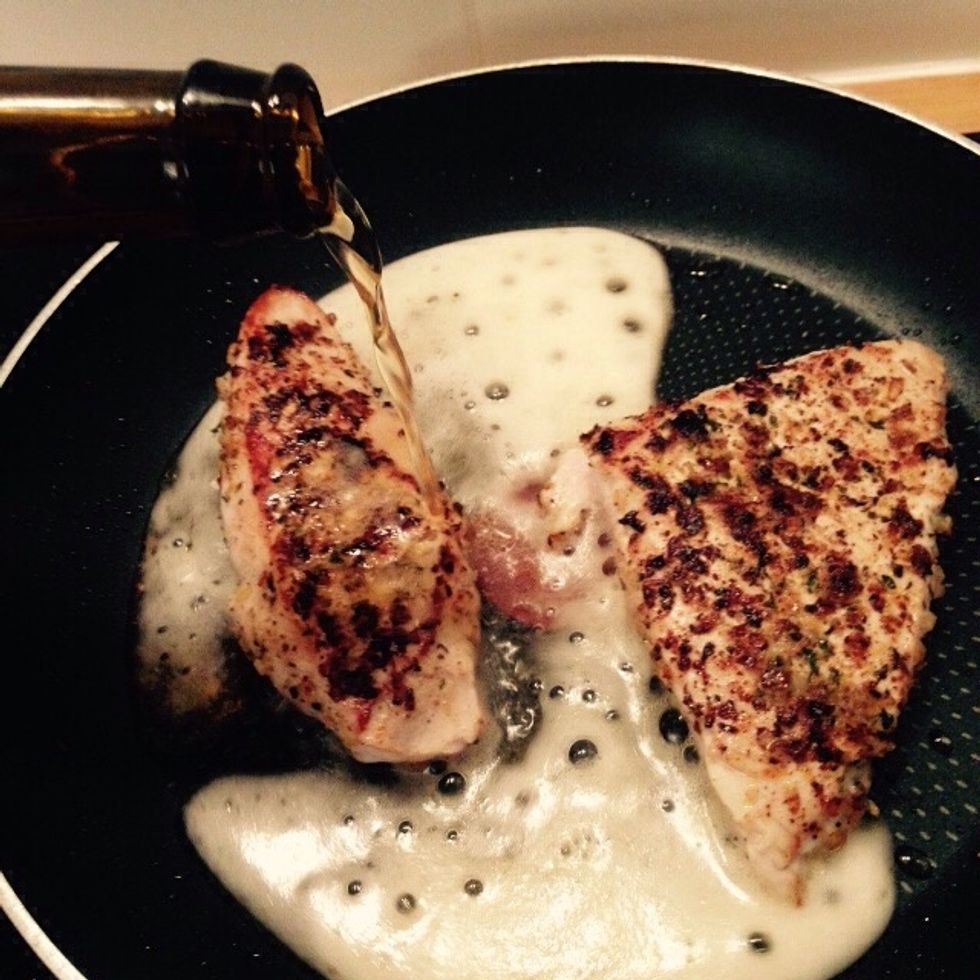 When they are roasted on both sides add the beer, and lower the heat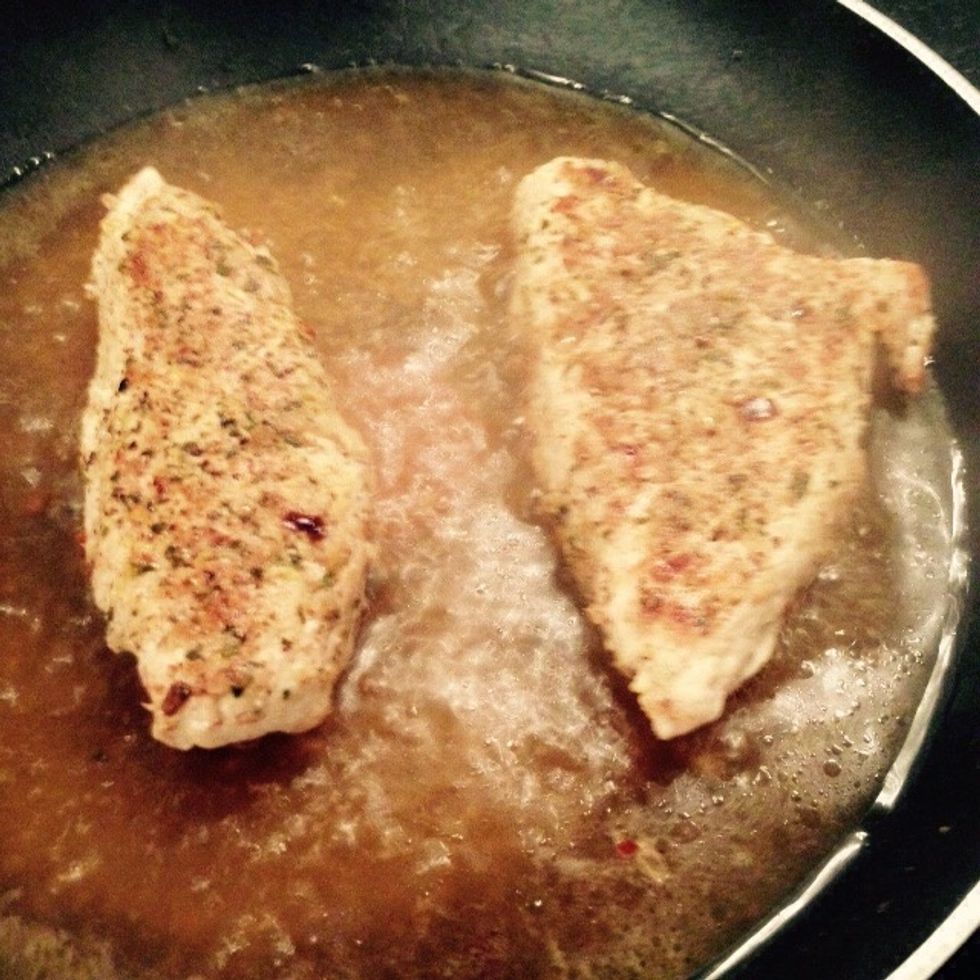 Add the remaining stock as well, cover with a lid and let cook for 10min, flipping the fillets after 5min to allow to cook evenly. Add some salt and pepper on each side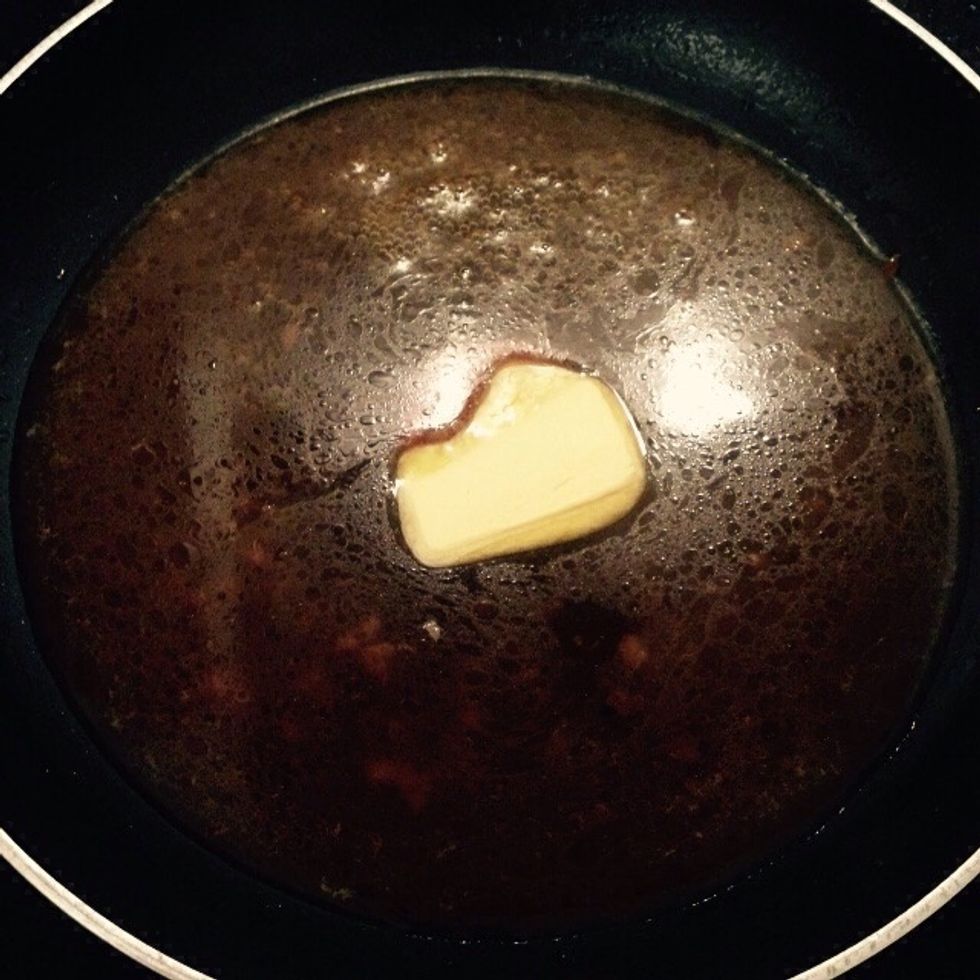 When the fillets are done set aside and keep warm, add the butter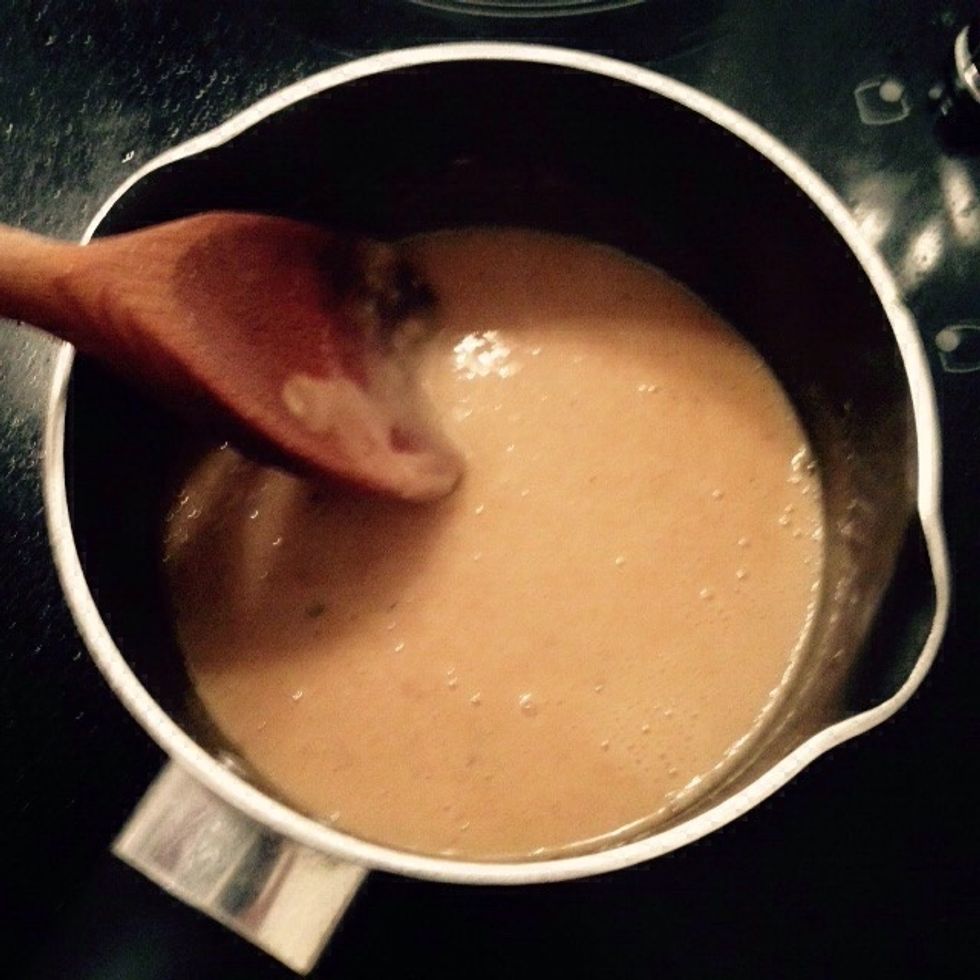 Transfer the whole cooking juice (beer, stock, turkey juice, butter) into a small pan. Add the flour stirring continuously to achieve a smooth mix. Cook and stir for 5min. Add salt and pepper to taste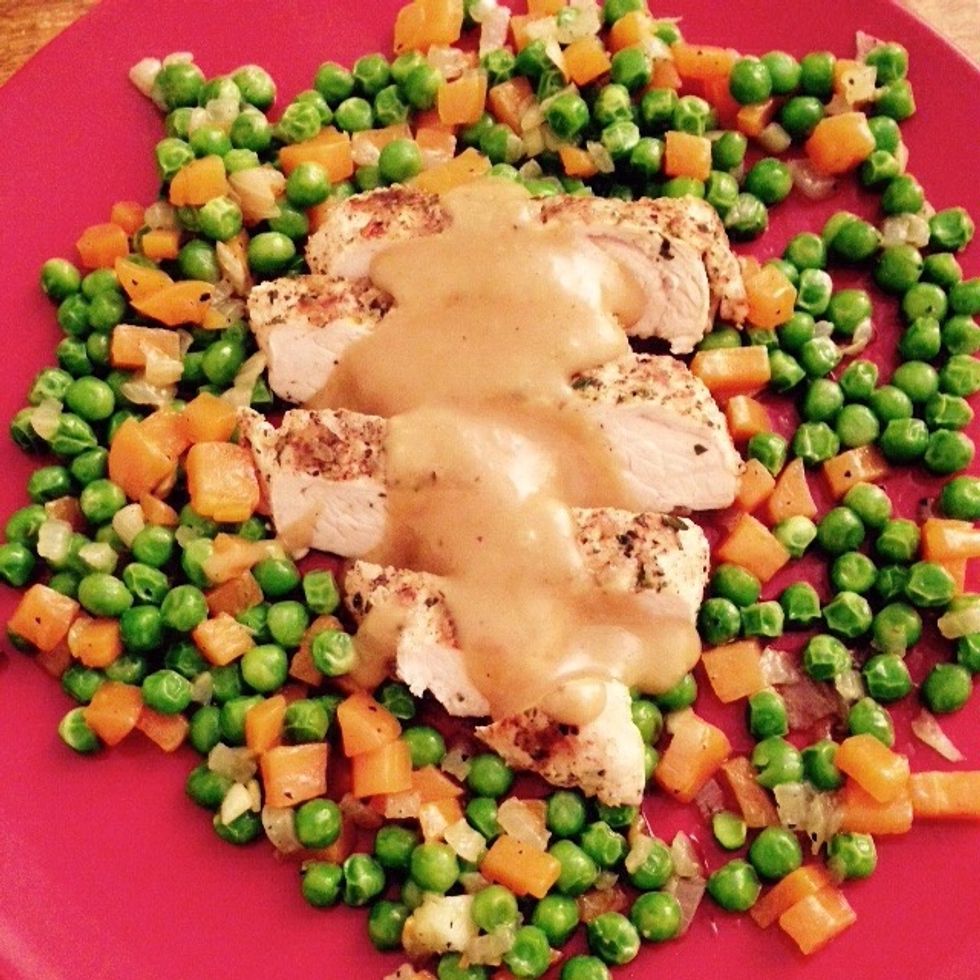 Plating: I like to slice the turkey, 1cm thick and stagger the slices a bit. Add the vegetables around and the gravy on top. But totally up to you, enjoy!
2.0 Turkey breast fillets
200.0ml Belgian golden beer (eg. Leffe)
0.0 Lemon zest
Thyme
Cracked chilli
Nutmeg
Salt
Pepper
300.0ml Stock
200.0g Peas
1.0 Carrot
1.0 Onion
3.0Tbsp Flour
20.0g Butter
Olive oil
Sunflower seeds oil
Gioele Nunziatini
Italian born and raised, I moved abroad to pursue a career in engineering. Cooking is what brings me back to my origins, to the flavors of my parents' farm.