First we need to cook the quinoa. It's a one to two ration quinoa to water. So for this recipe about 3/4 cup quinoa.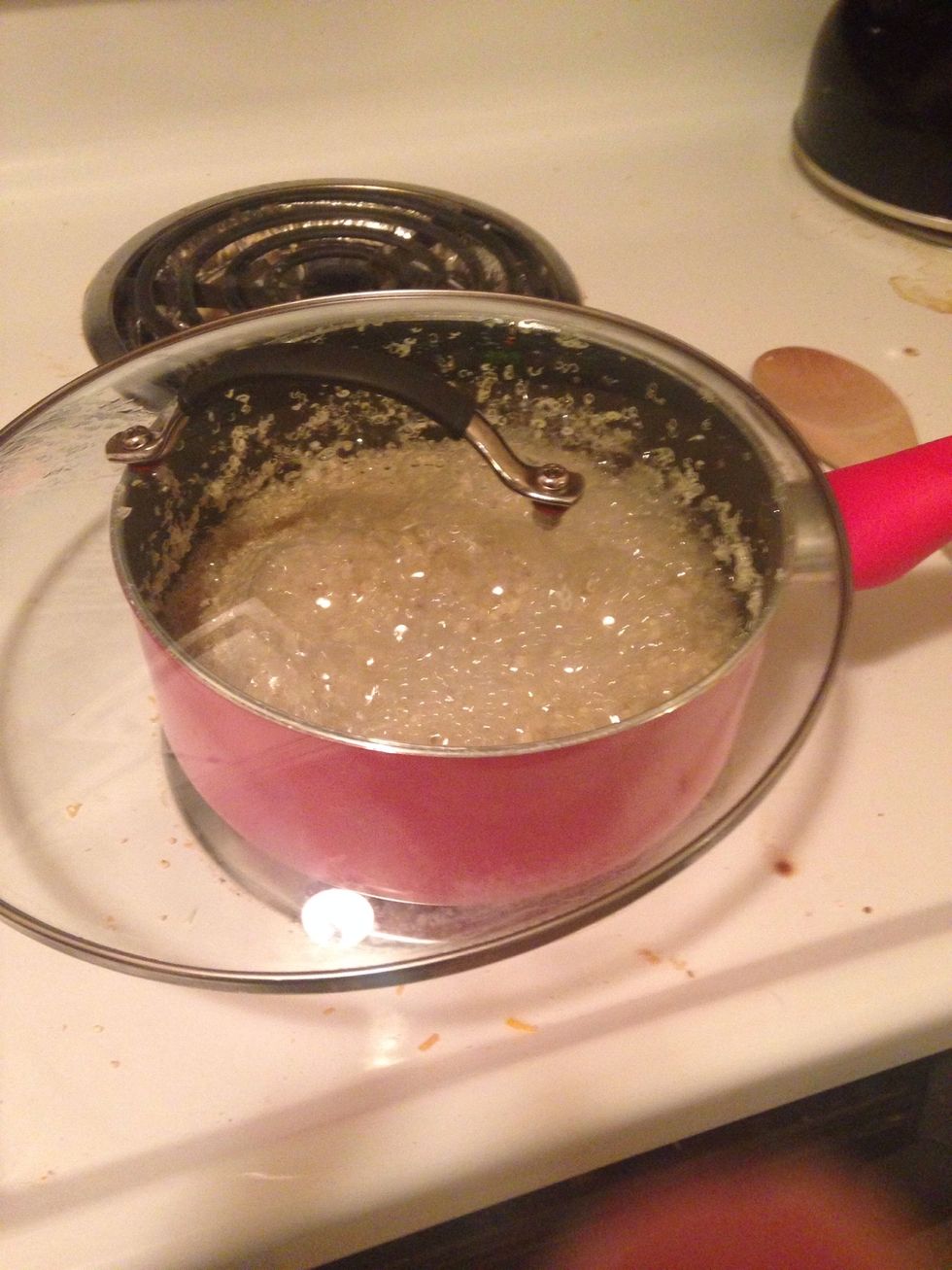 Bring to a boil then bring it down to a simmer.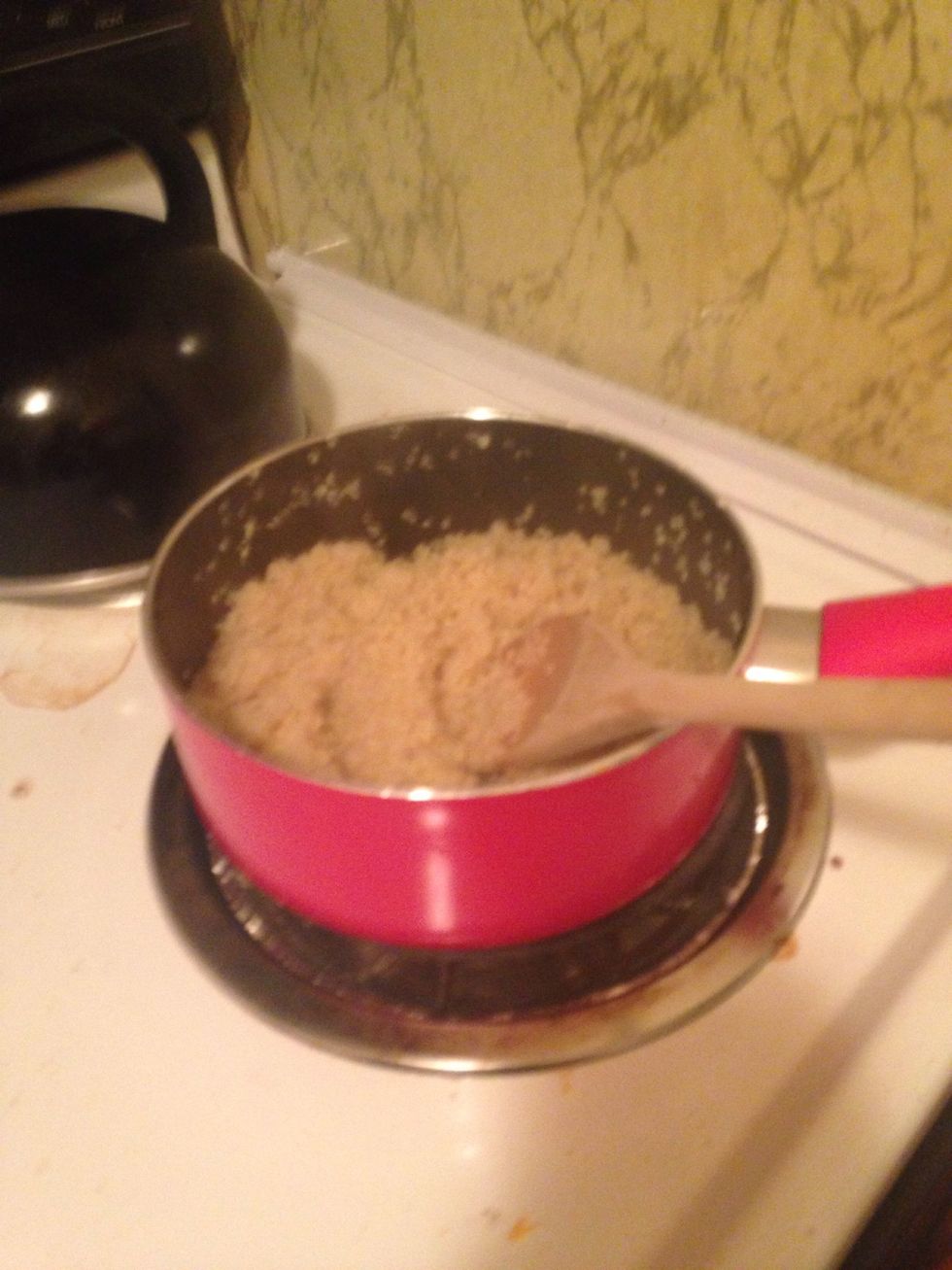 After the quinoa is translucent and the water has evaporated pull it off the heat.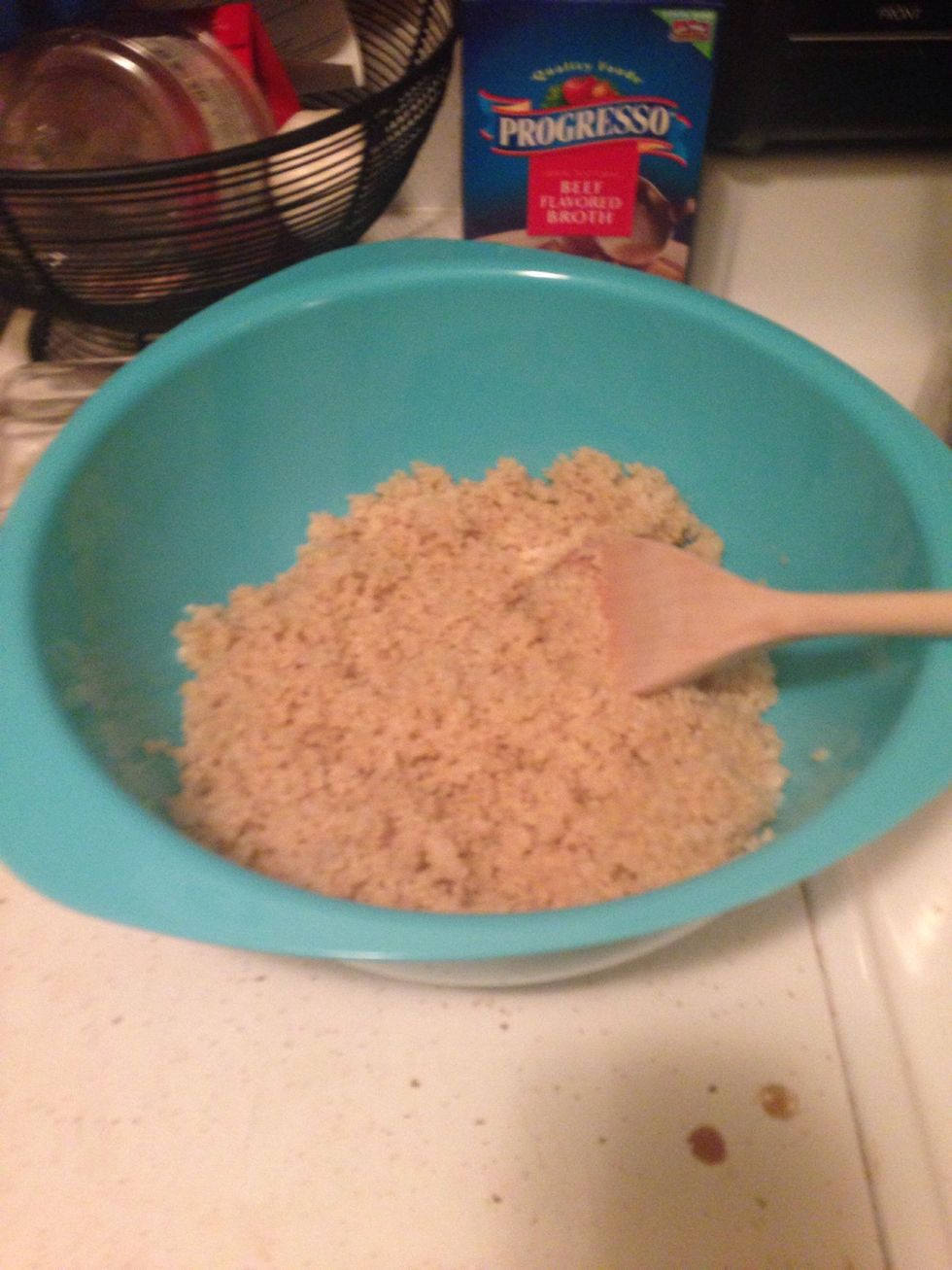 In a large bowl, add the quinoa.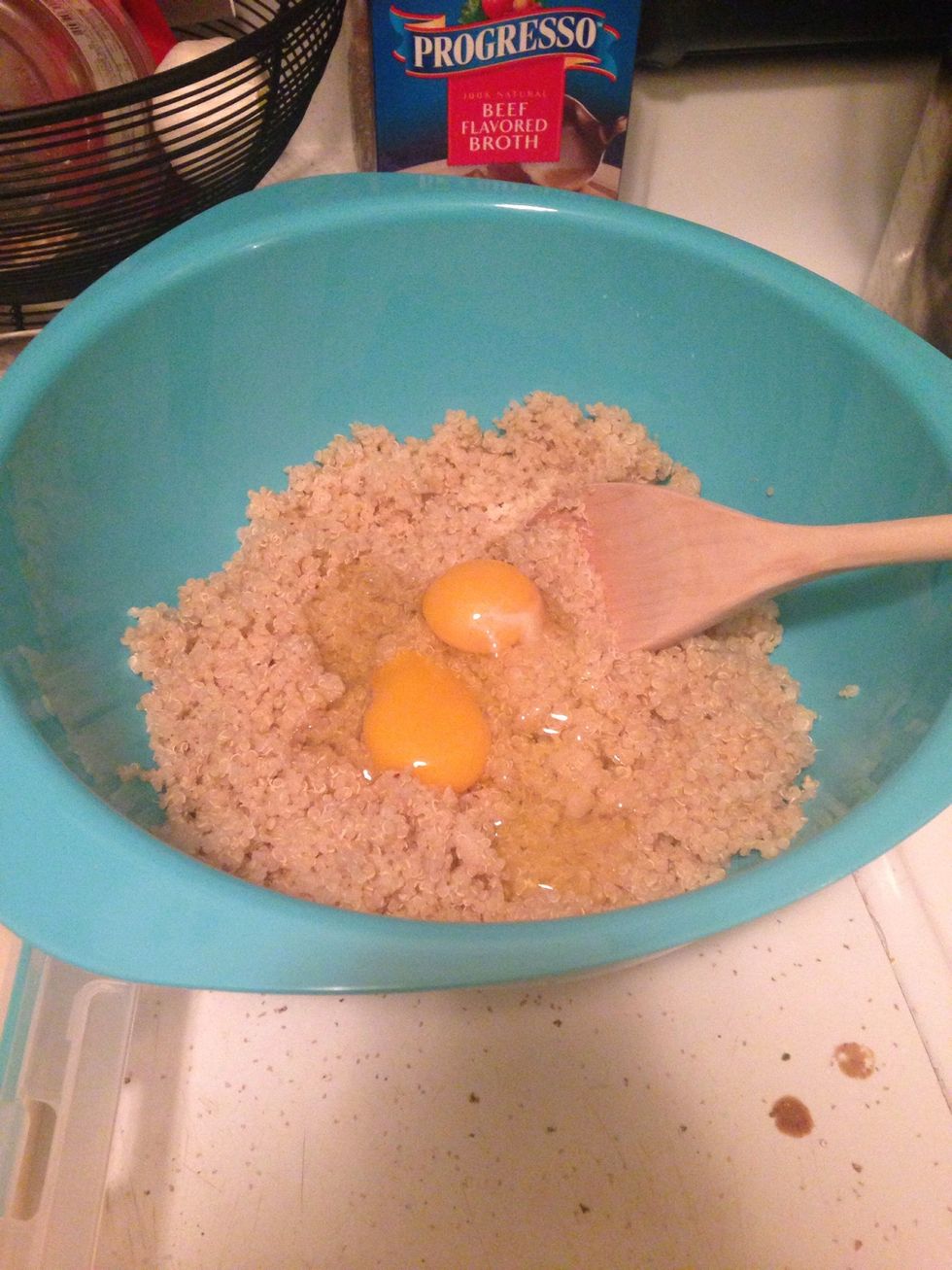 The eggs.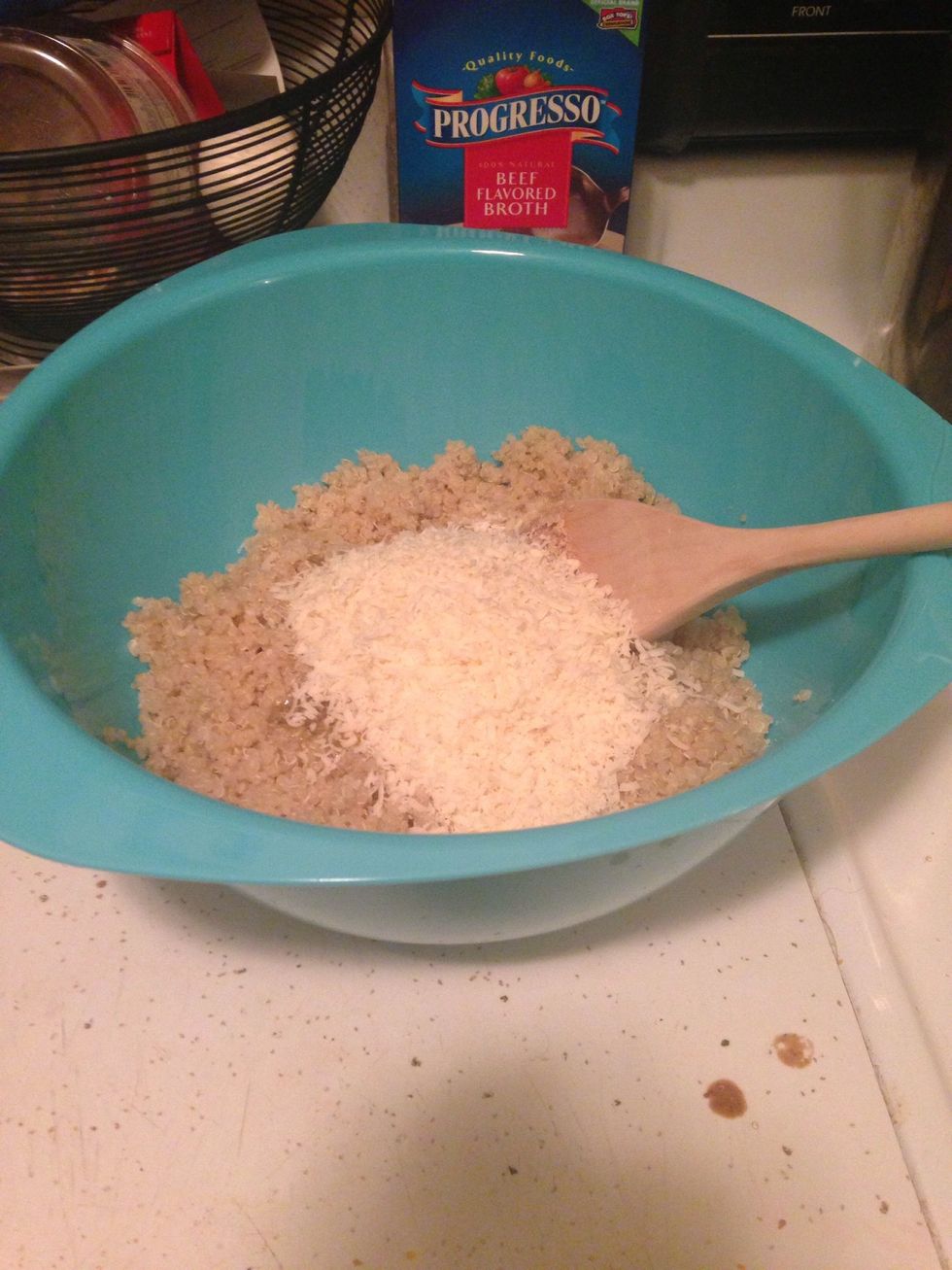 The Parmesan cheese.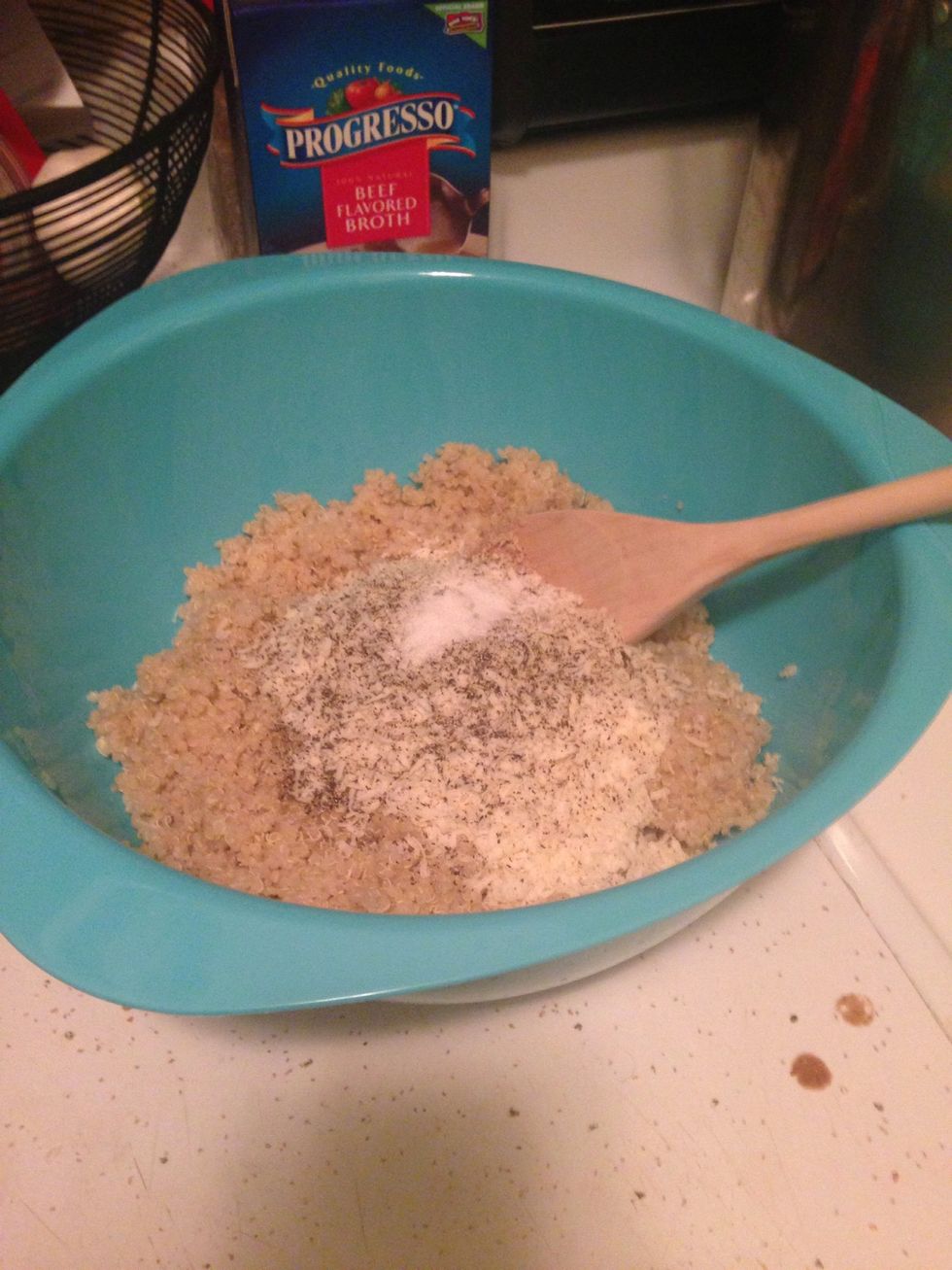 Salt And pepper.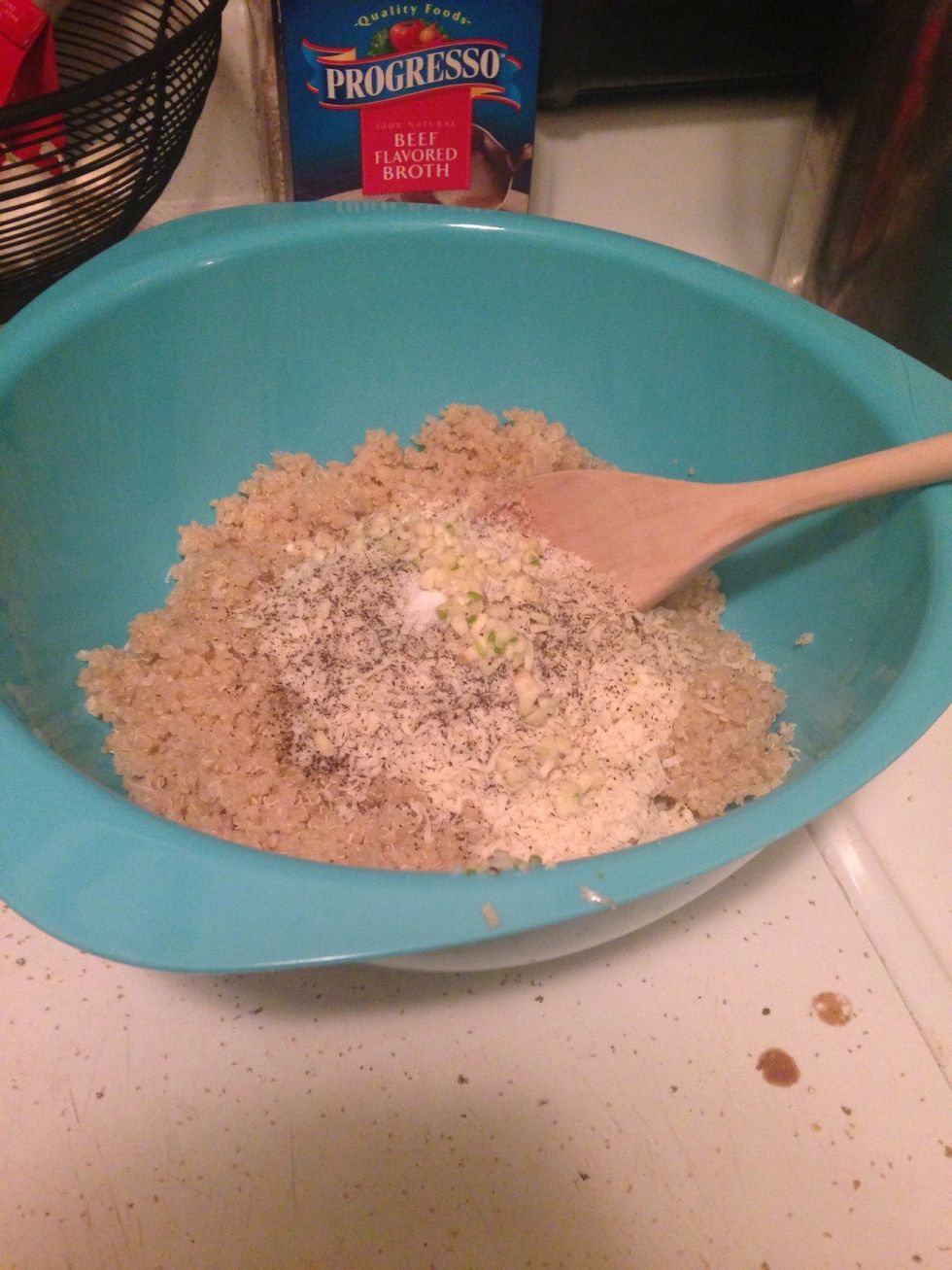 Garlic.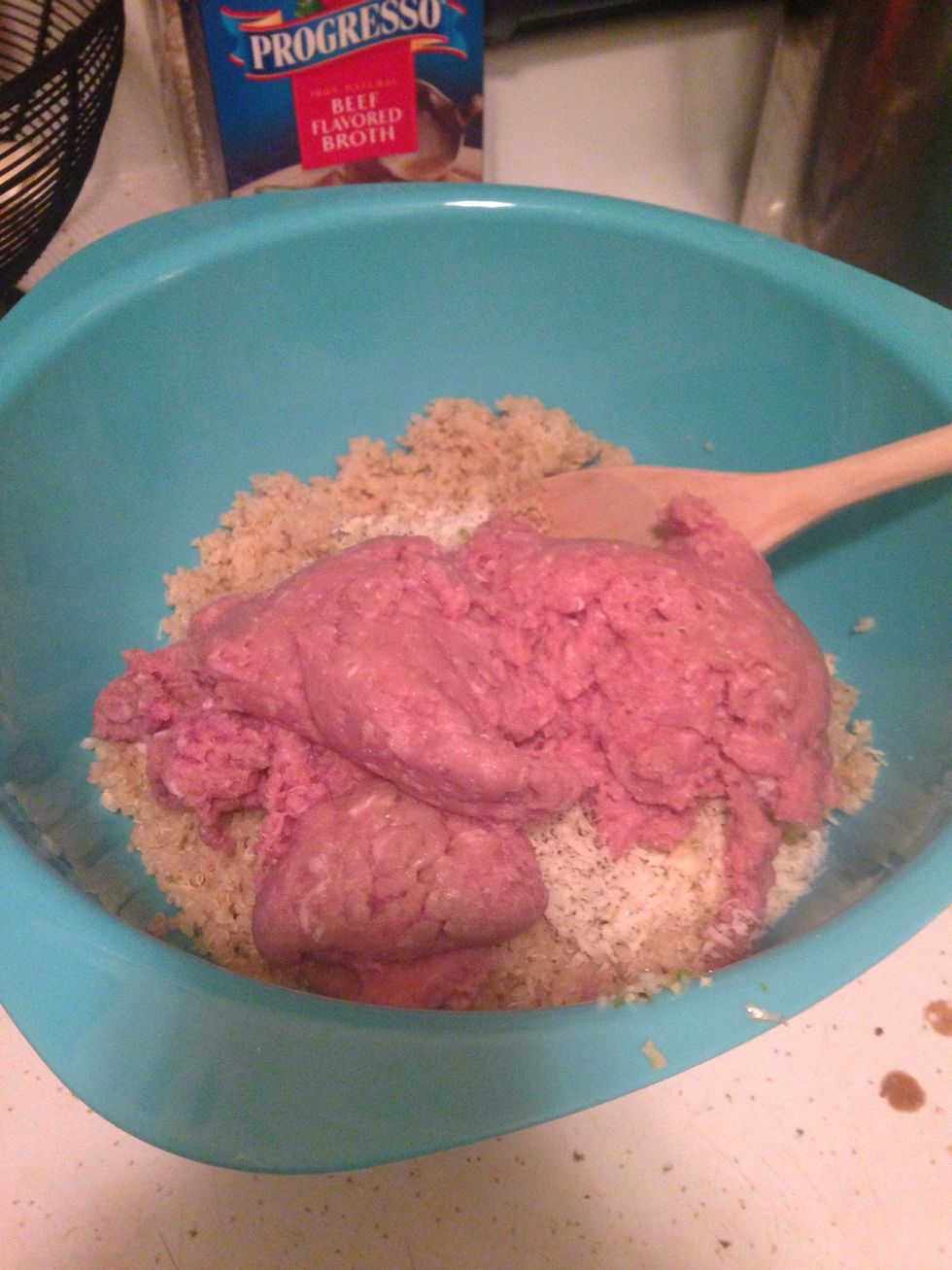 And lastly the turkey.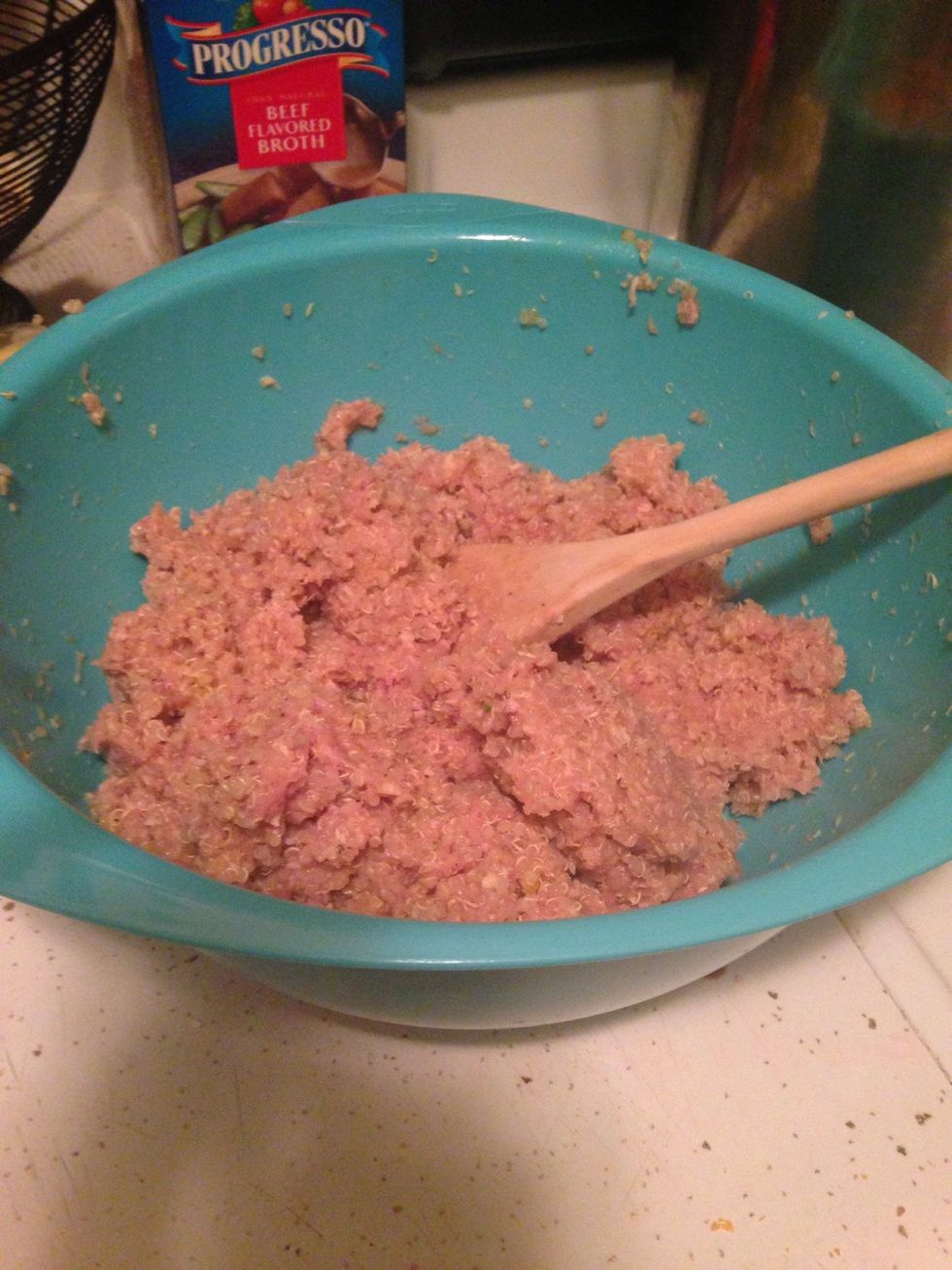 Mix together.
Spray a baking sheet with an olive oil spray. And form meatballs about the size of a golf ball.
Place in a preheated 400 degree oven for 25 minutes.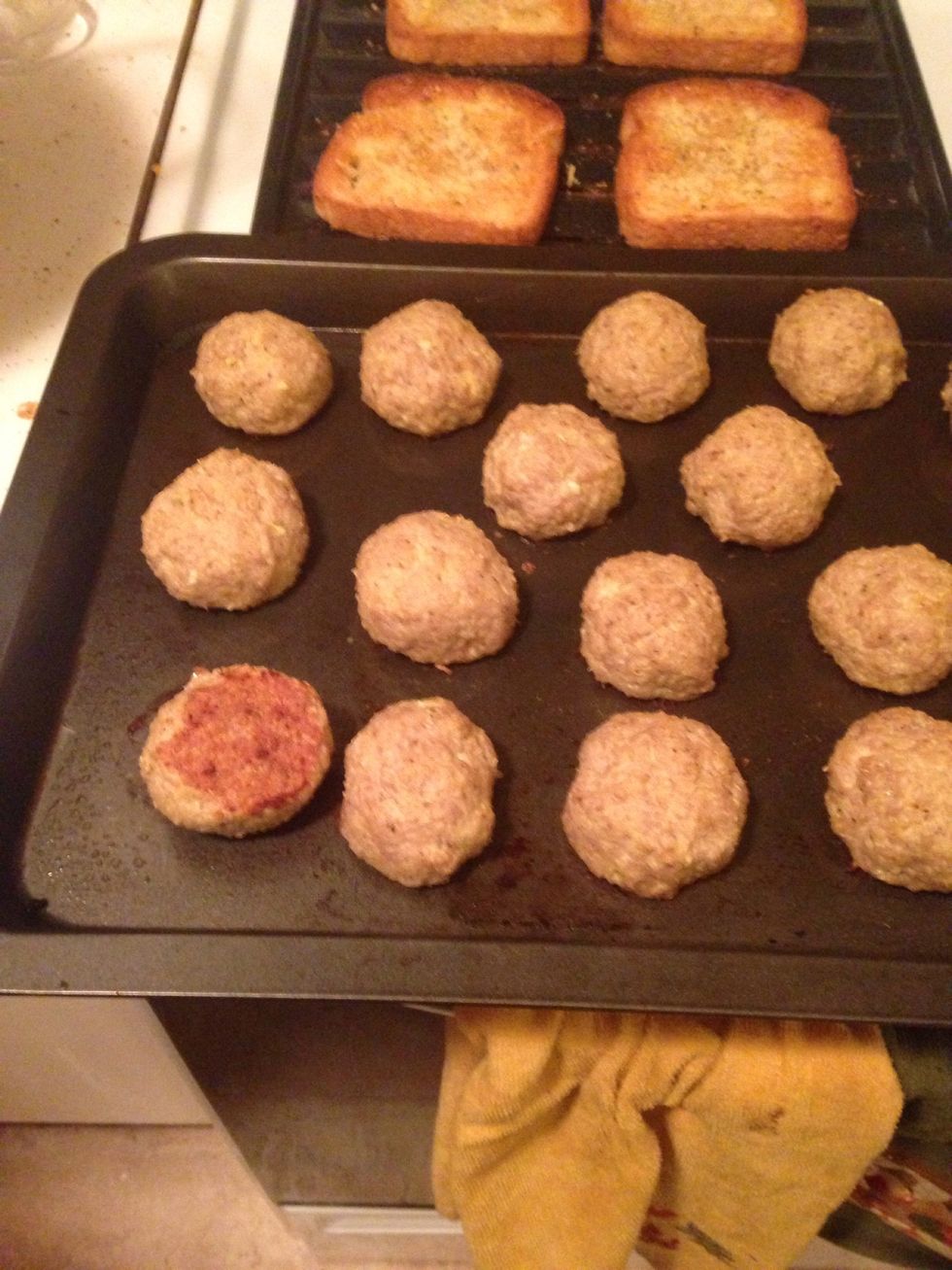 They will be golden brown on the bottom.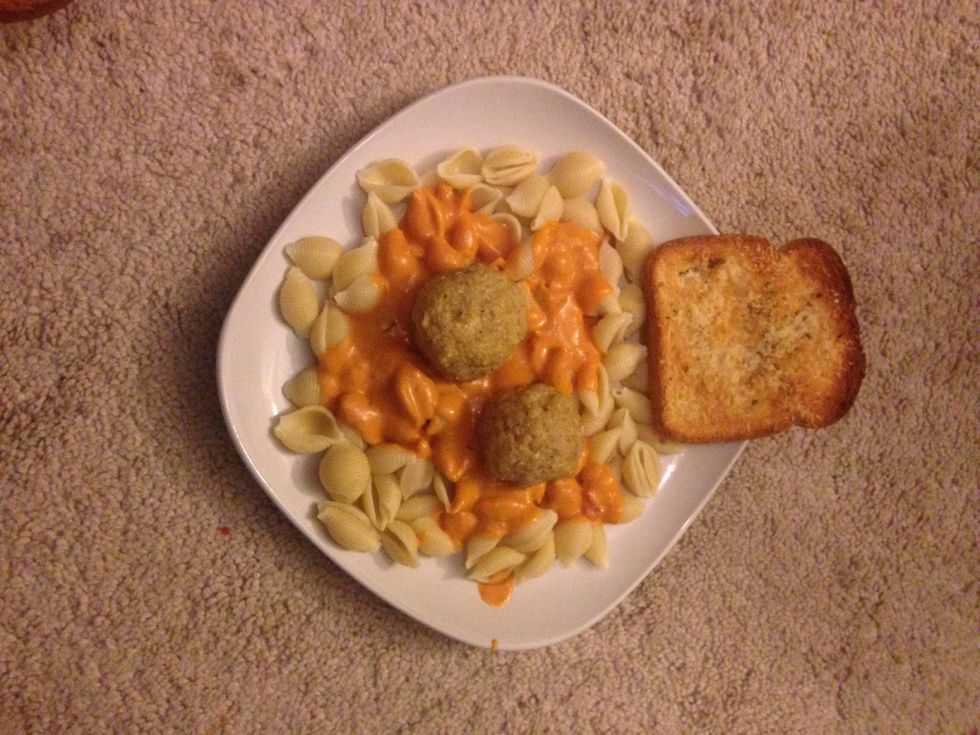 Serve with pasta and garlic bread. Enjoy!!!
1/2lb Ground turkey
1/2c Cooled quinoa
3/4c Grated Parmesan cheese
2.0 Large eggs
1.0 Garlic clove,minced
3/4tsp Kosher salt
3/4tsp Pepper