Here is a zesty, tangy dish just perfect on a summer's day!
35
Welcome to my first Snapguide! I hope you enjoy :) Any questions please ask! I would love requests as to what you want me to cook, whether it be something you're yet to master or are just curious.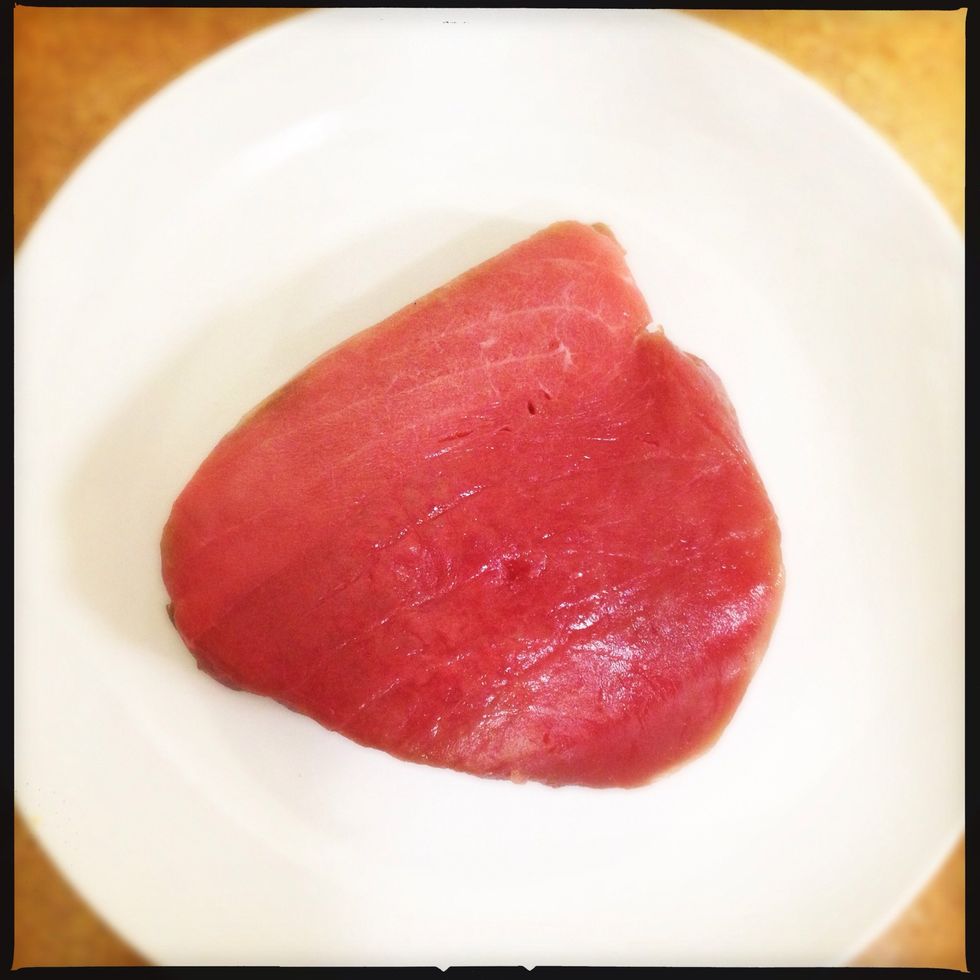 Mmm, start with a beautiful piece of tuna!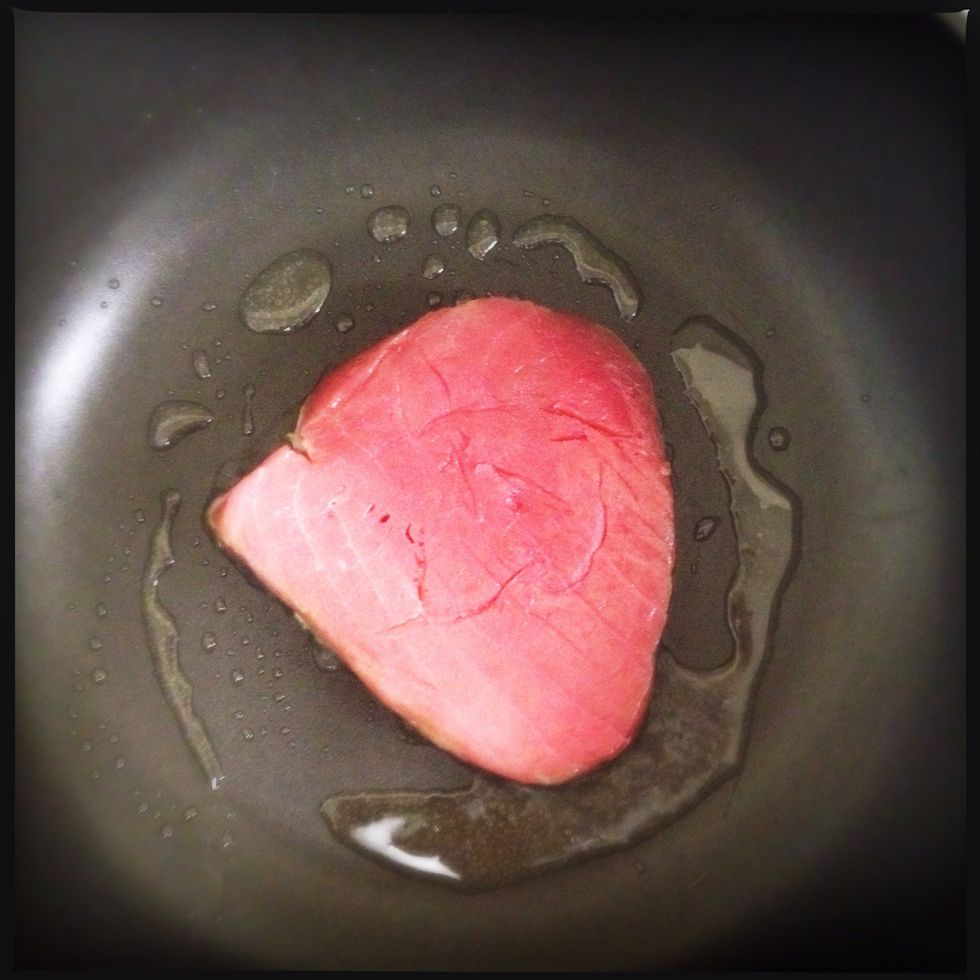 Place your pan over a medium-hot heat. Once hot, add about half a tablespoon of olive oil, let the oil heat up and add your tuna.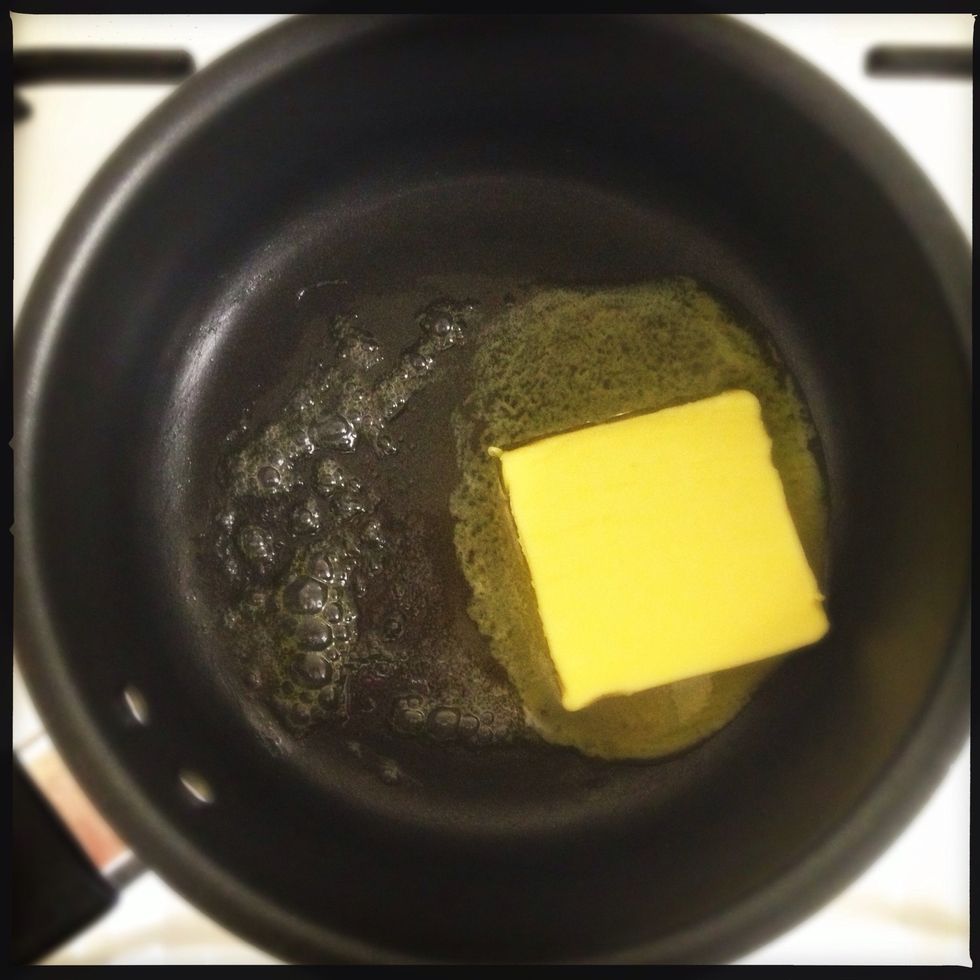 Once the tuna is on, melt your butter over a medium heat.
Here's a tip for getting the most juice out of citrus fruits - pop in the microwave for 10 to 15 seconds, or roll against a countertop. Hey presto, more juicy!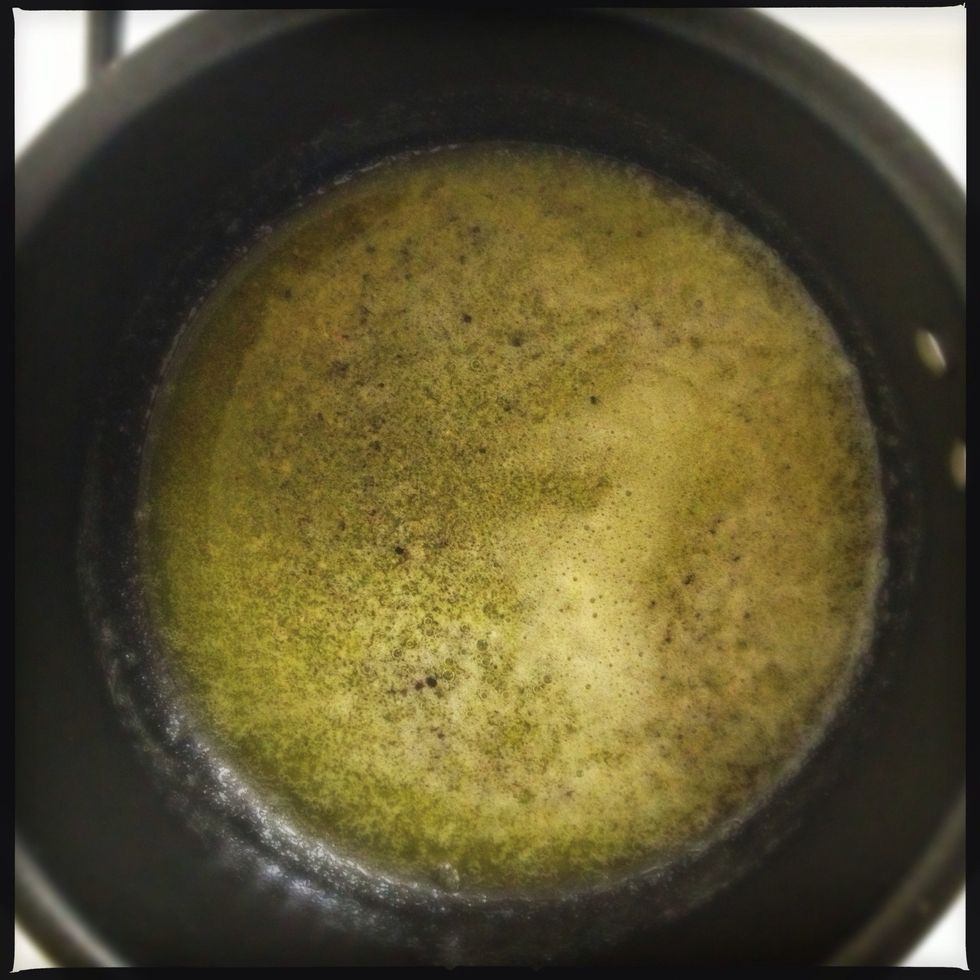 Once melted, add the juice of one lime, 1 tsp shaved palm sugar and plenty of freshly cracked black pepper (I use 25-30 cracks per person). I also added a pinch of chilli flakes because I love chilli!
If you don't have palm sugar, caster sugar works just as well. I would recommend adding half a teaspoon first, tasting and seeing if it needs more. It will depend on the amount of juice from the lime.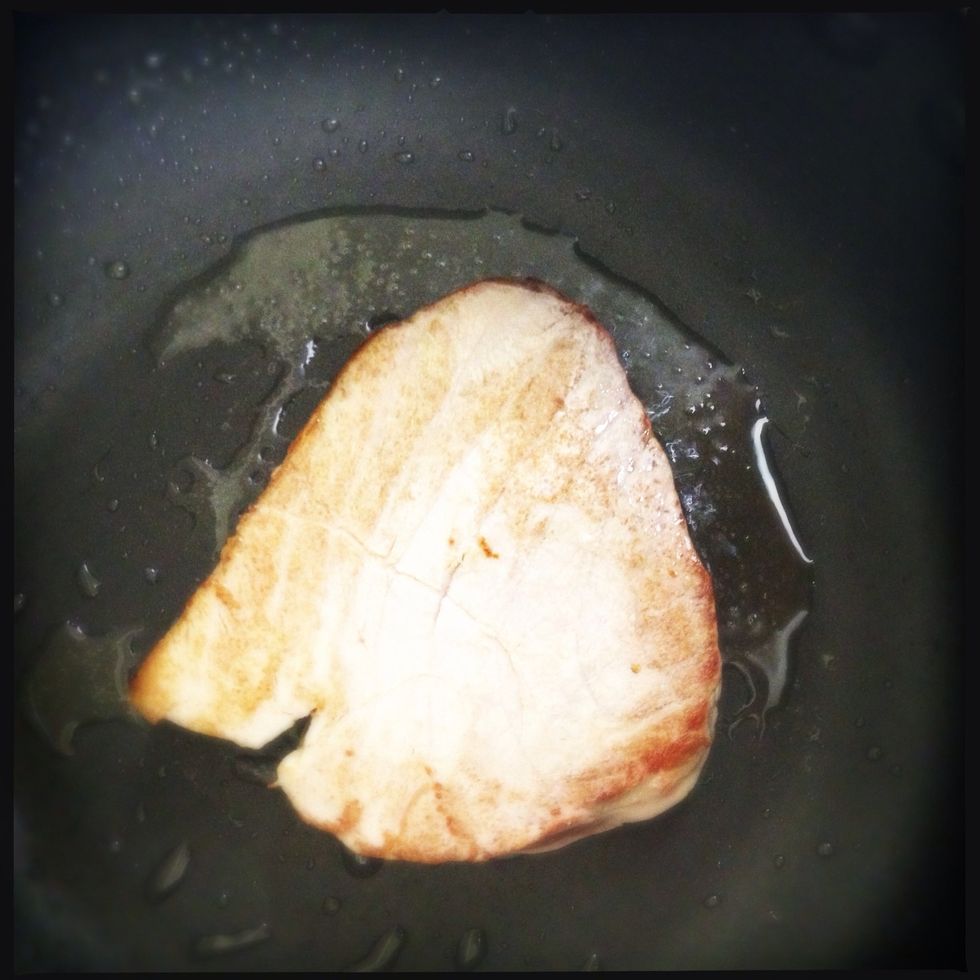 After a minute, flip your tuna.
At this stage, I like to turn the heat on my butter up and let it get slightly brown. If you want to do this, be careful as butter can burn quickly if you're not keeping an eye on it!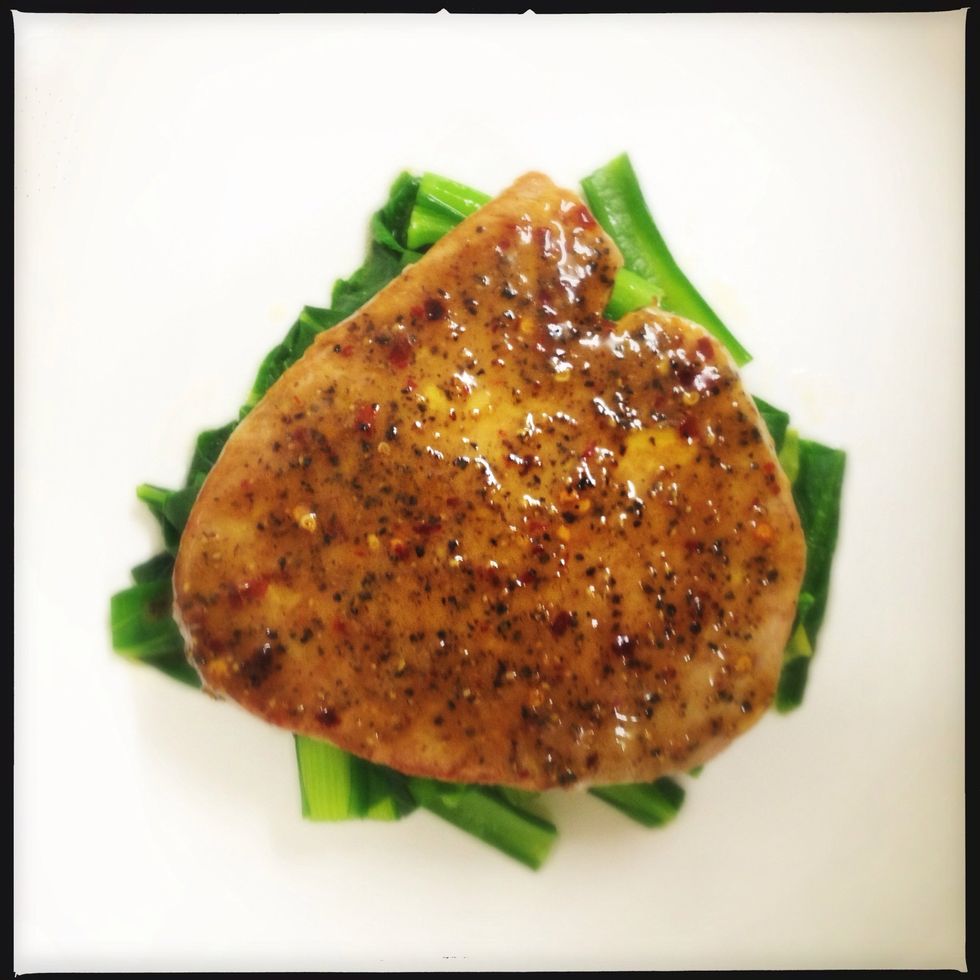 After another minute, pull out your tuna and spoon over the lime and black pepper sauce. I like to serve mine on a bed of choy sum; serve with whatever you fancy!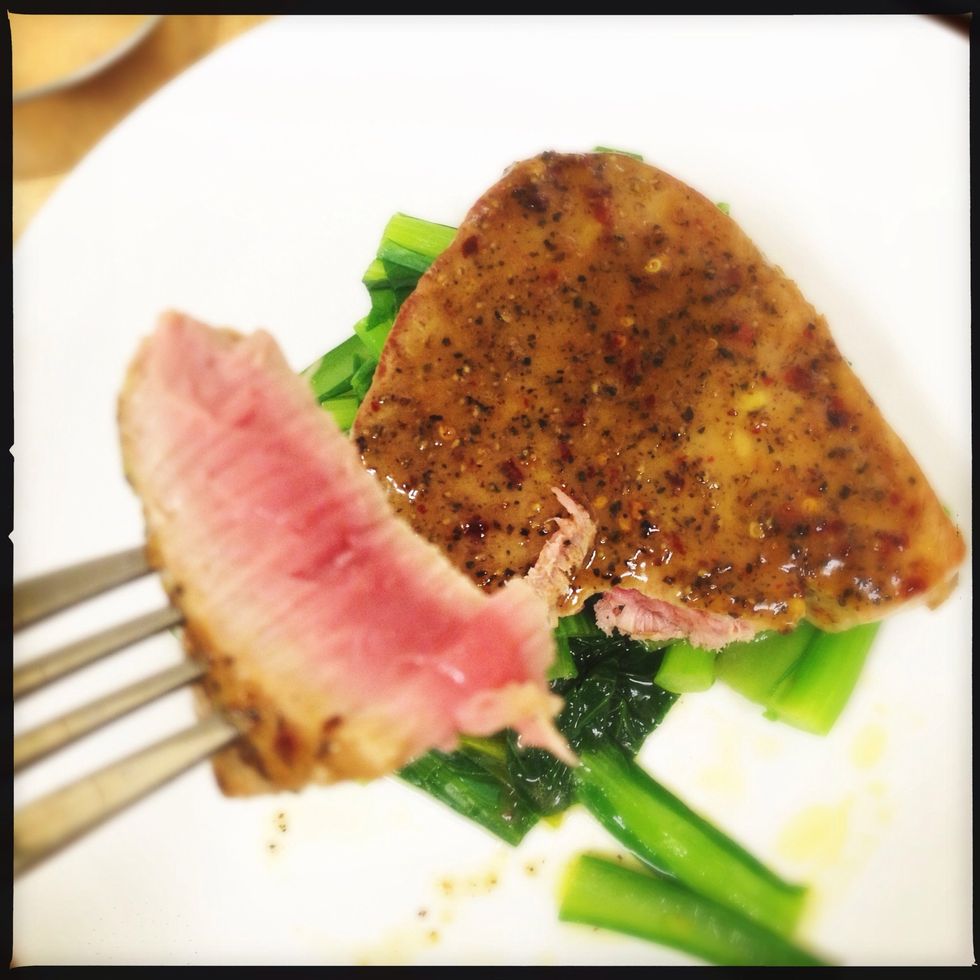 Yummy!
1.0 Piece tuna
20.0g Butter
1.0 Lime
Freshly cracked black pepper
Chilli flakes (optional)
1.0tsp Palm sugar