Now, you have some time to play in the kitchen and the previous quick salsas was OK, but you want something with a little more OOMPH. Enter the roasted salsa.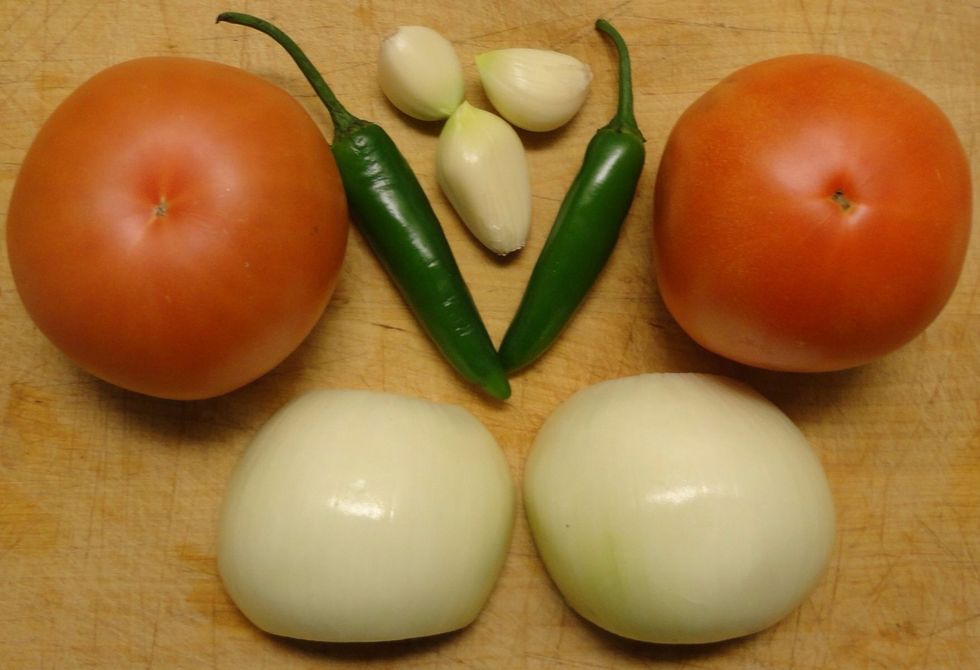 A roasted salsa can be made with tomatoes or tomatillos. Roasting the ingredients enhances the flavors. Fire roasting is better than gas, but I'm in need of a grill (Donations accepted)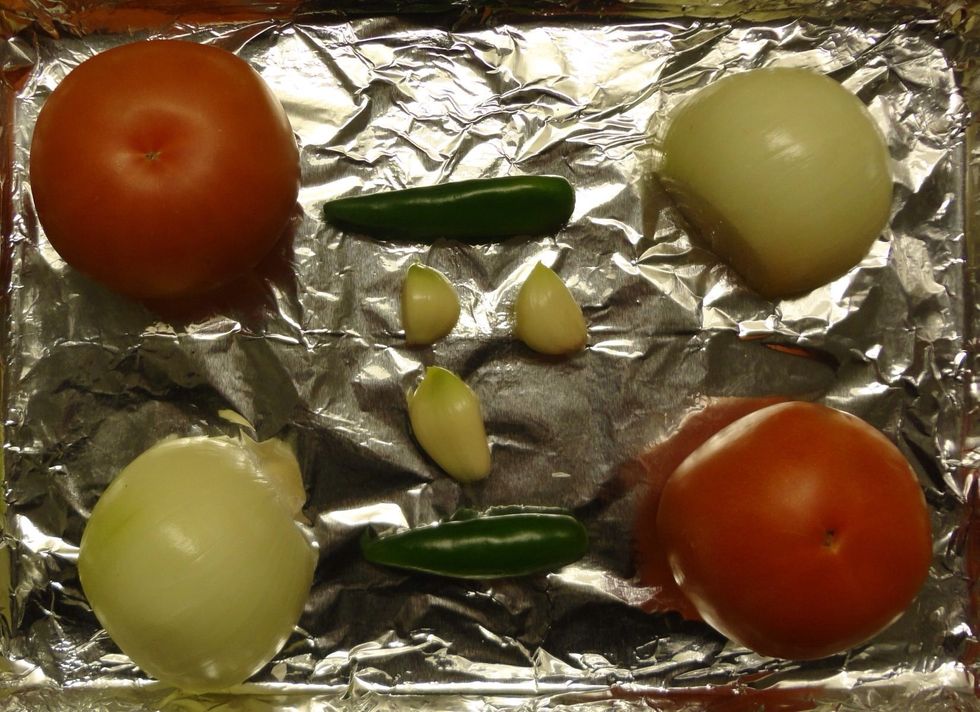 Cover a cookie sheet with foil and place the ingredients on it. For this guide, we will use a gas oven. Set it to broil and put the ingredients 6-10 inches from the flame. We want a tasty char!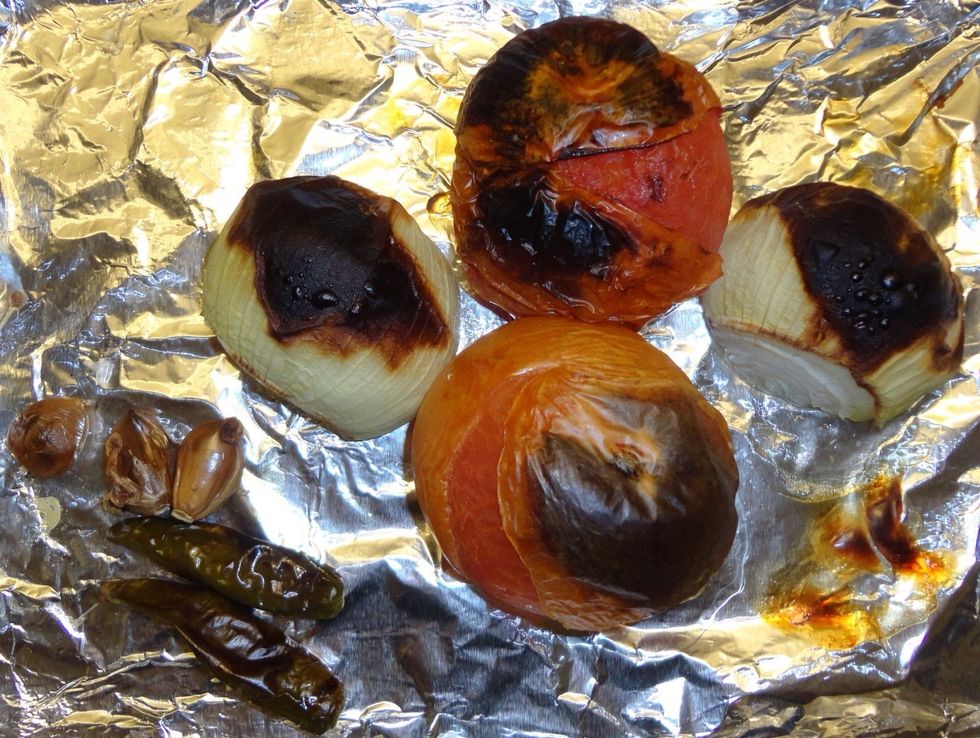 Look at these! This is what I'm talking about!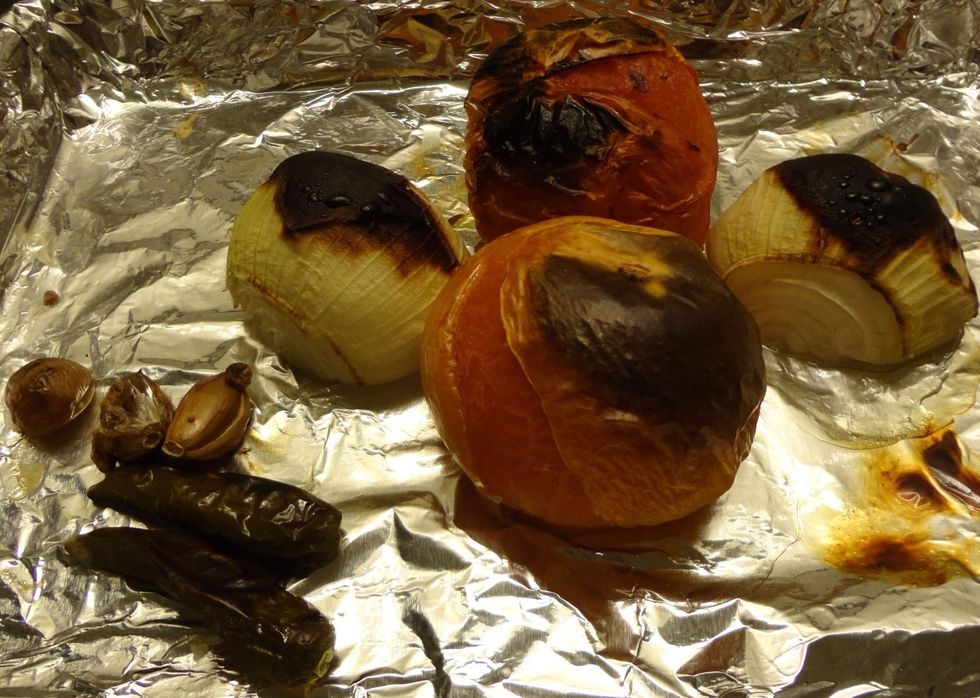 Another awful shot!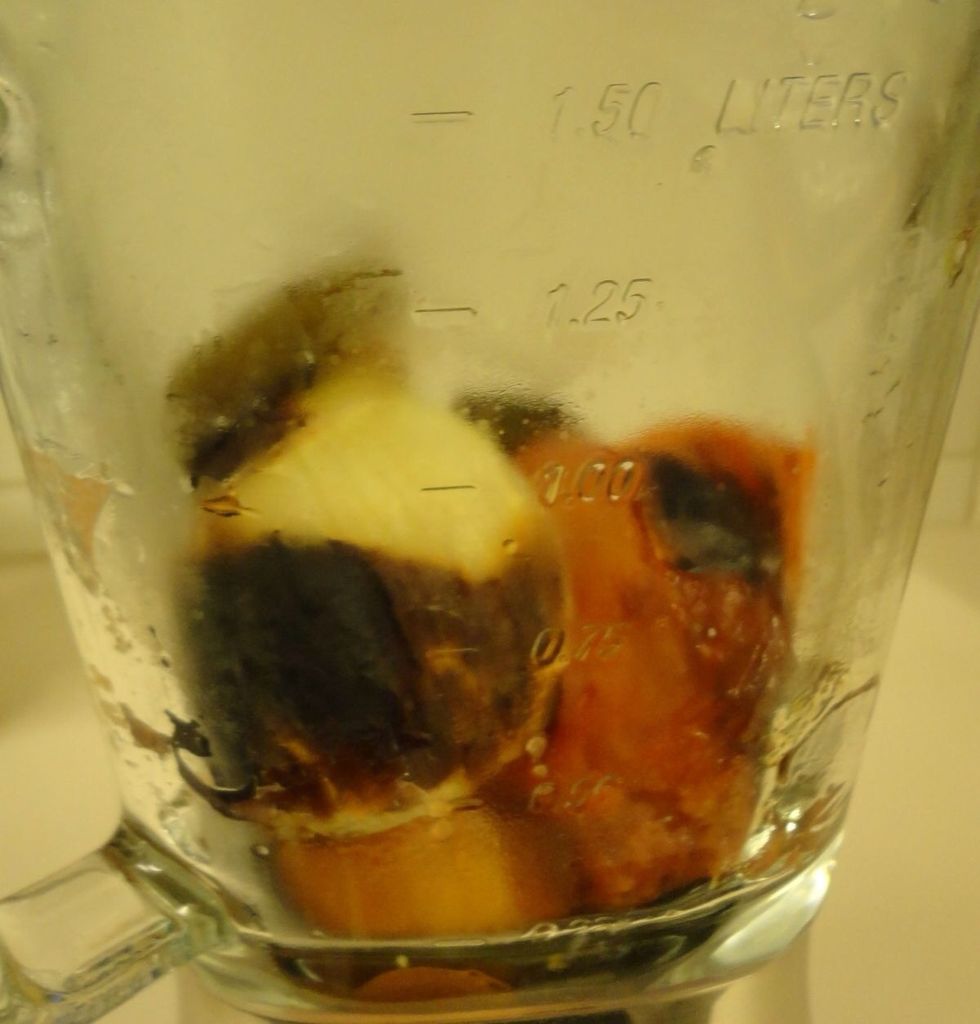 Transfer everything to our trusty blender. I don't have a Vitamix or a Blendtec (again, donations accepted!), but a $30 Oster does the job.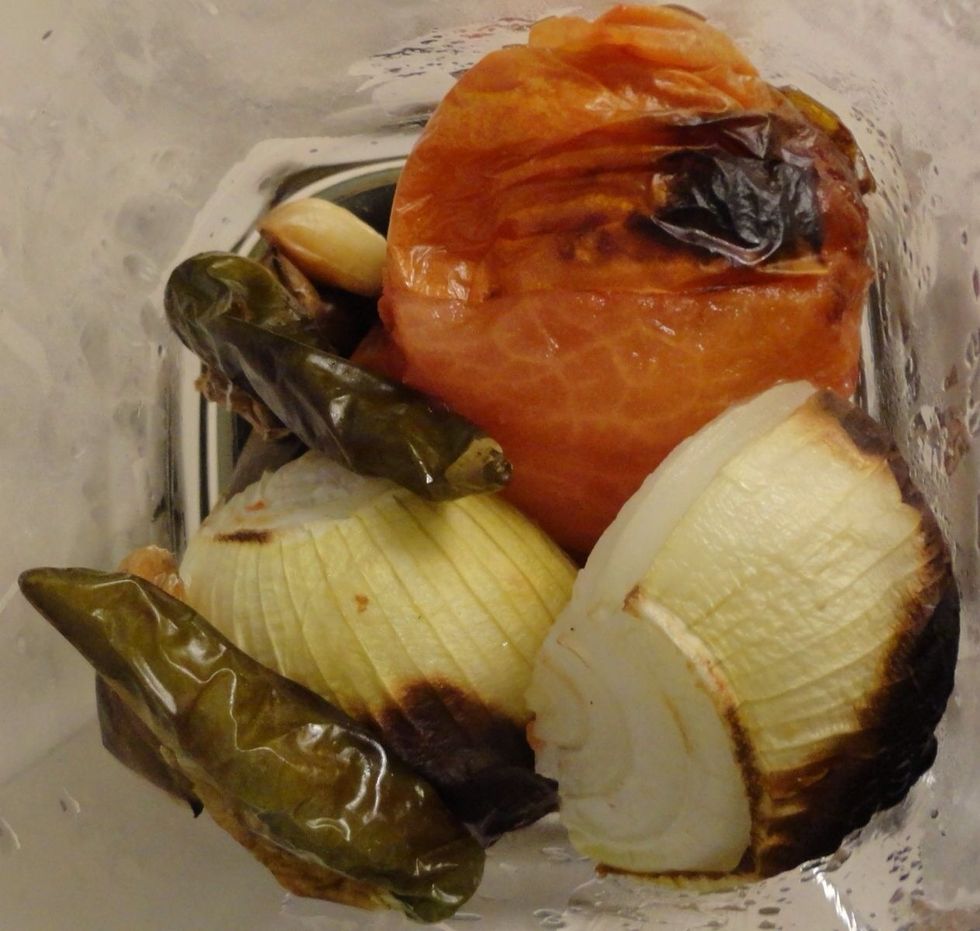 Shot from the top. Nothing fancy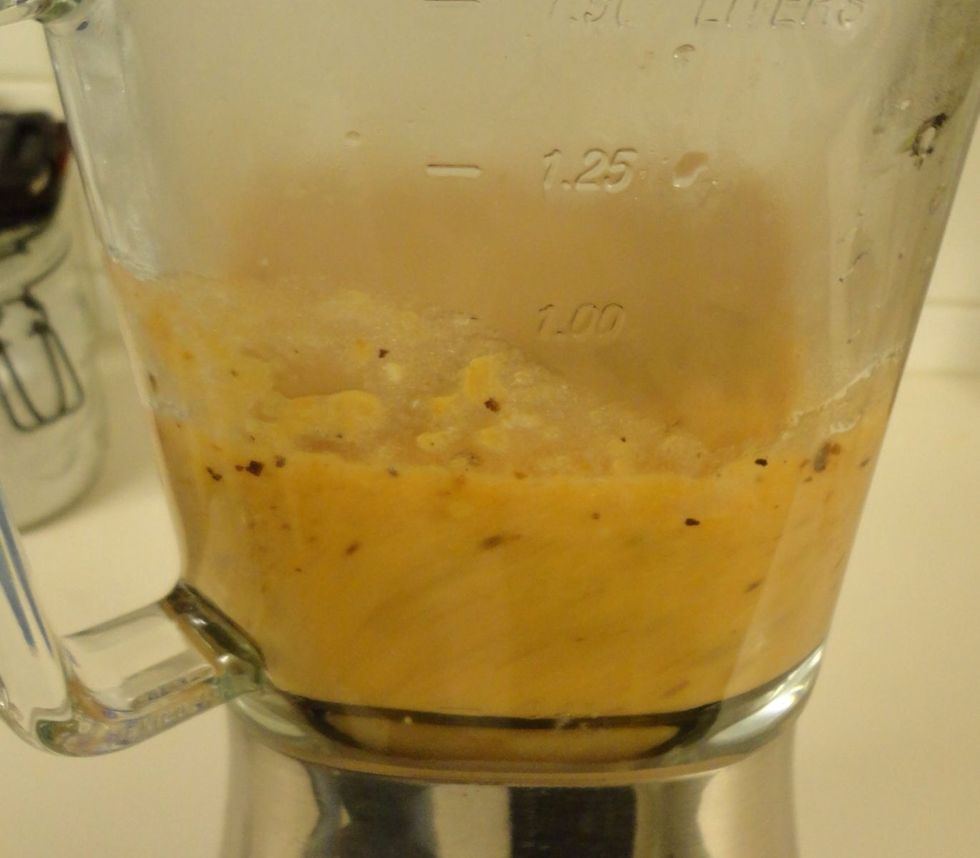 Blend to your desired consistency.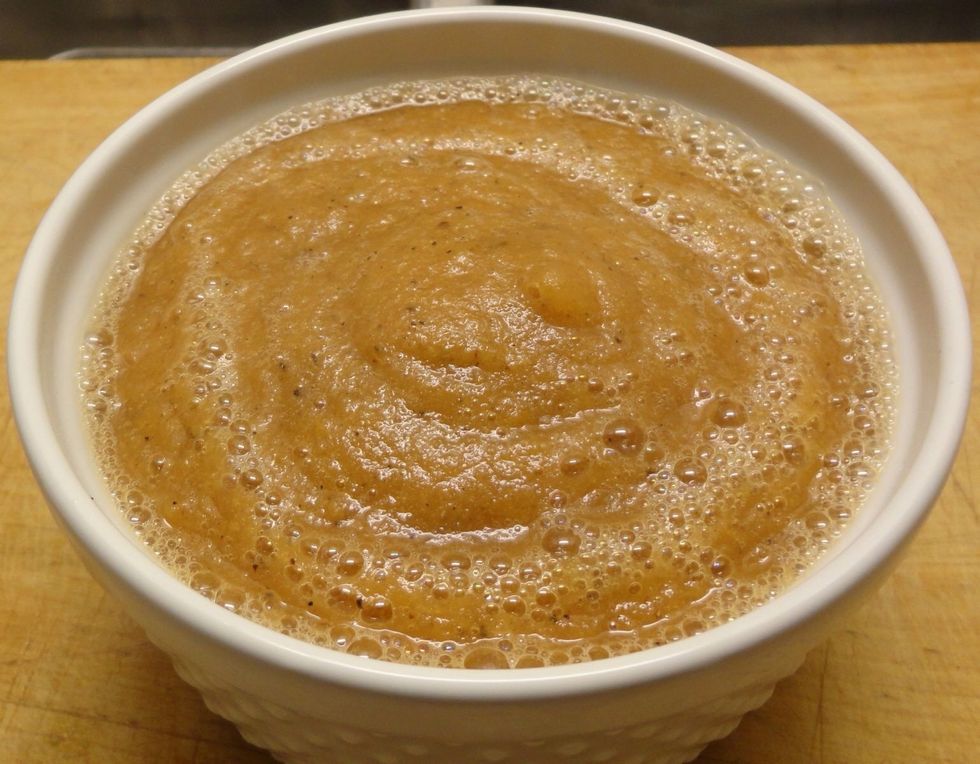 Add salt to taste and enjoy. It can be a pinch or a spoonful. If you accidentally oversalt it, you can roast an extra tomato & blend it in to offset the savoryness. Yes, I'm aware I made up that word.
2.0 Medium tomatoes
1.0 Medium onion
3.0 Garlic cloves
2.0 Serrano peppers
Salt to taste
Hector Octavio
I live, I love, I cook. A Mexican who loves food and enjoys sharing his family recipes & traditions.