Med is a blessed region full of aromatic herbs & fresh veggies. Greeks combine all these to create recipes,bringing a feast for the eyes & the palate. Join me & taste the best parts Greek life offers.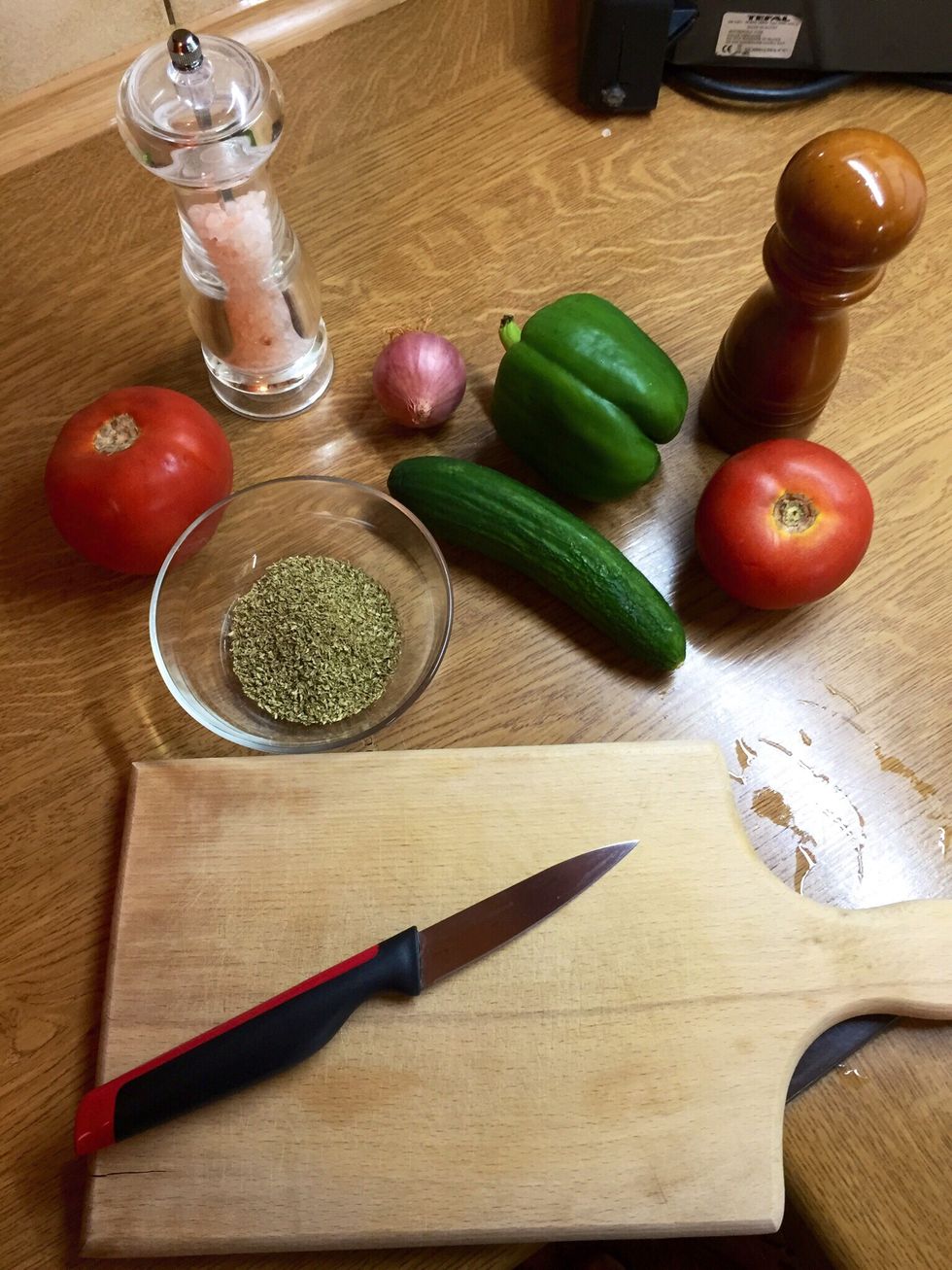 Gather your ingredients & wash carefully the tomatoes, the cucumber & the green pepper(s) 💦💦
Use a sharp or a serrated knife for cleaning the top part of the tomatoes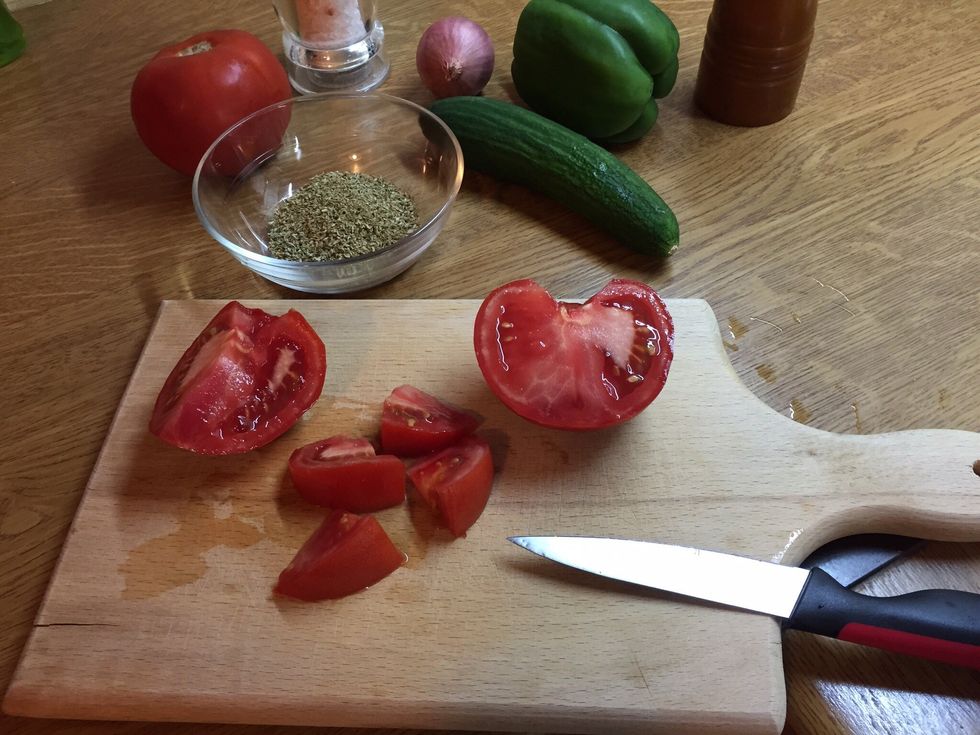 and chopping them in small pieces.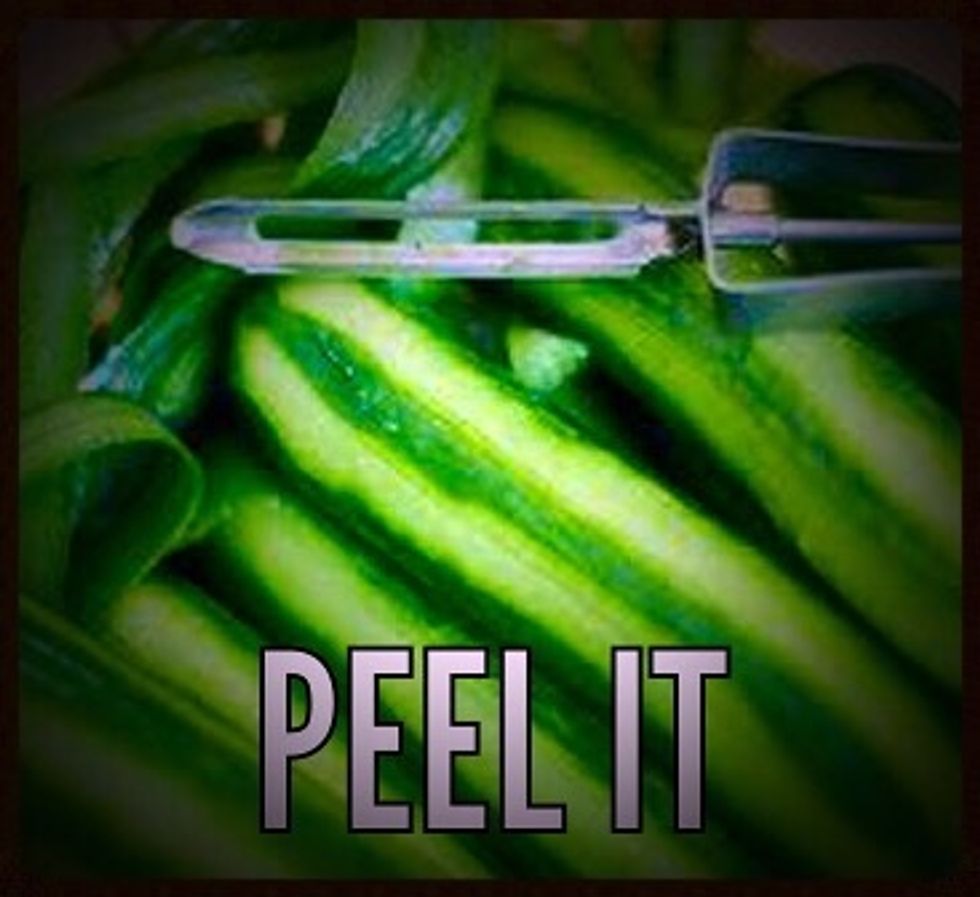 Now choose and have fun with the shapes of the cucumber you can create!! So.....😉 you can chop it after peeling it in this way OR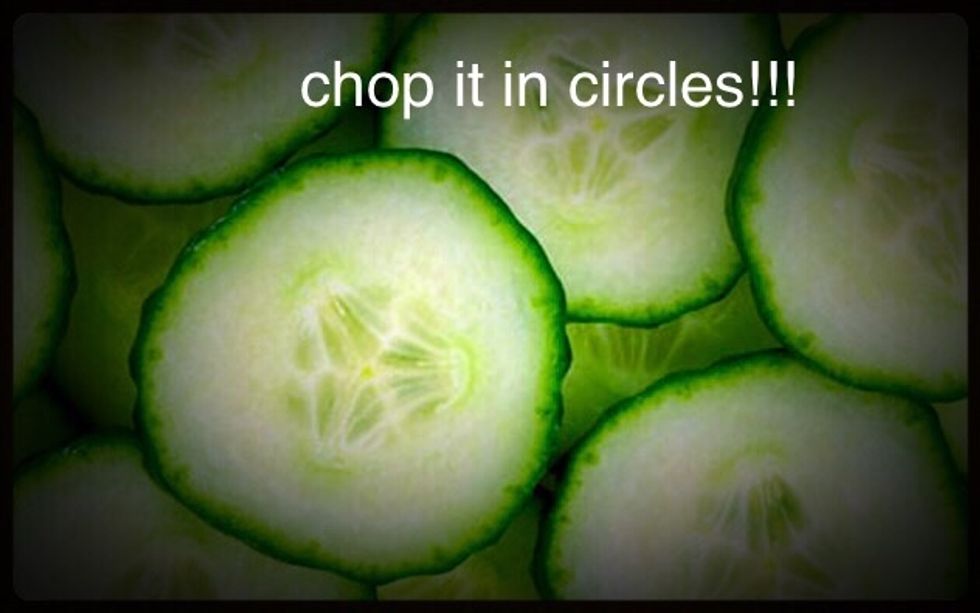 without peeling it in the above shape!!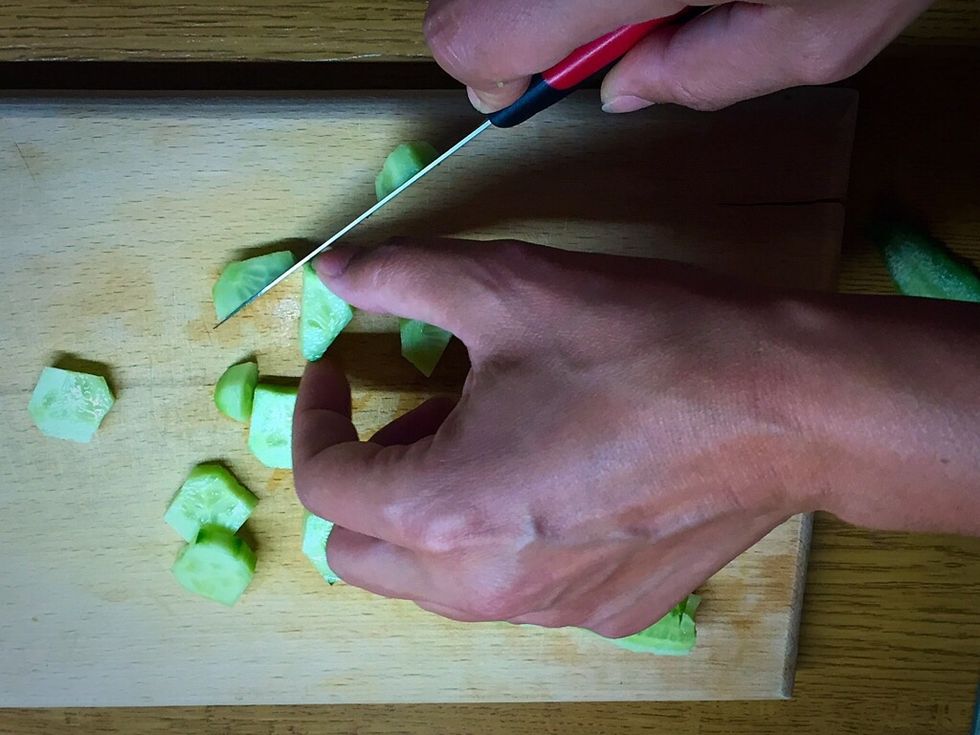 Or even do it my way!!!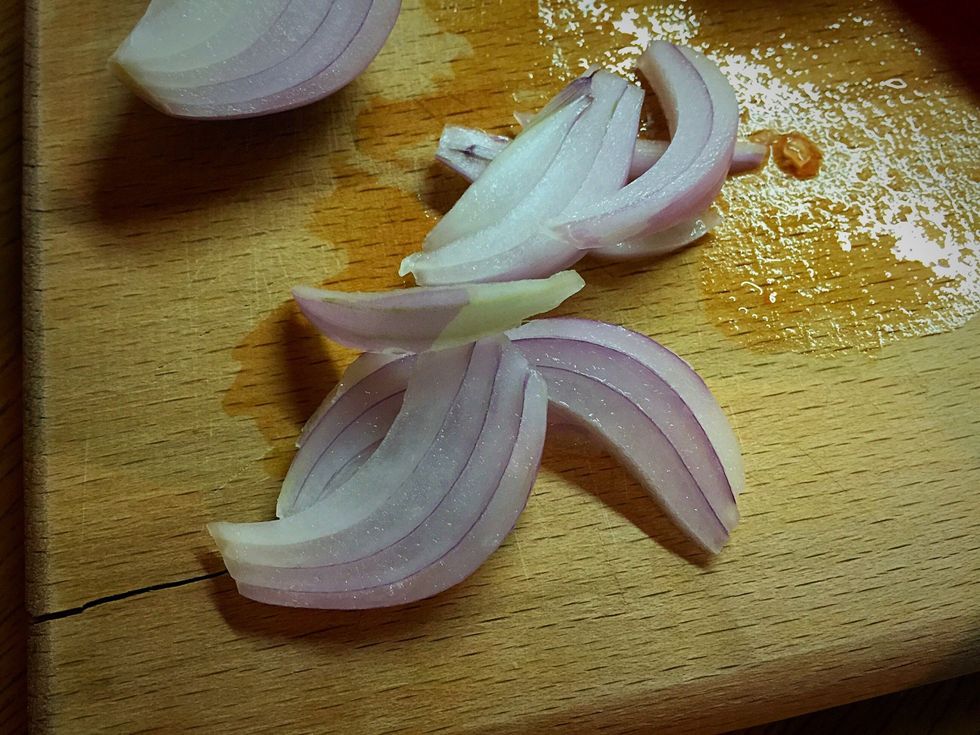 Continue with the peeling of the shallot and chop it like this.
Lastly, remove the top part and the seeds of the green pepper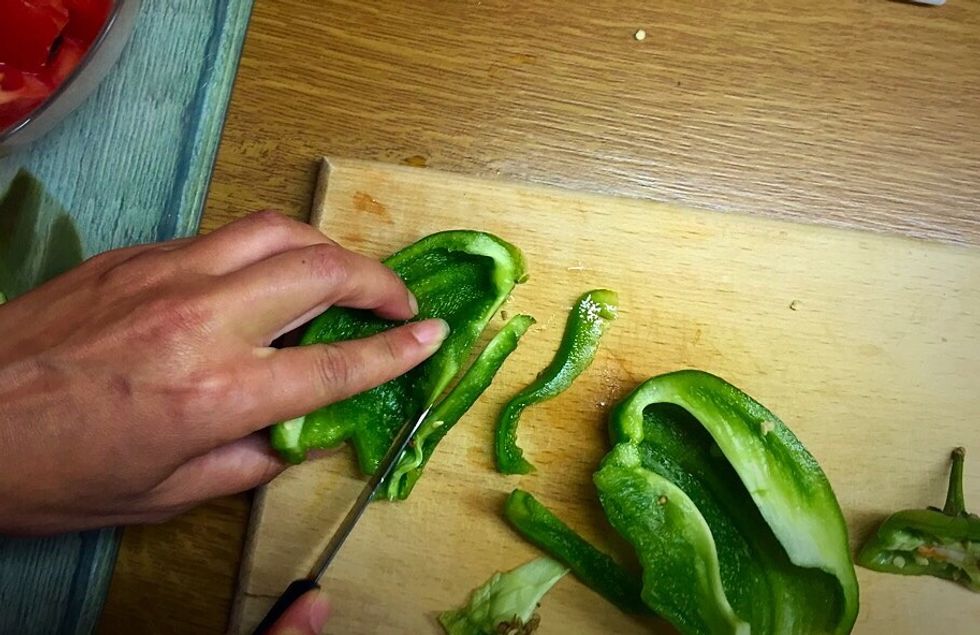 And chop it in small sticks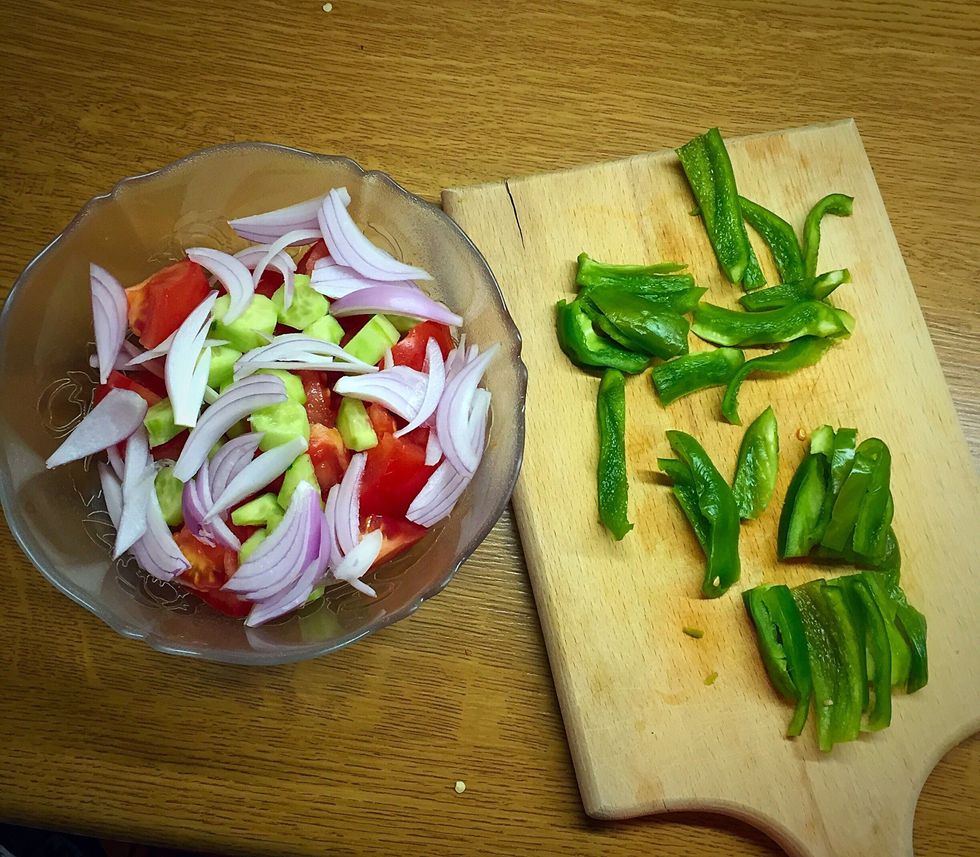 Almost ready!!!! 😋 Now add to your bowl the tomatoes, then the cucumber, the shallots and
finally the green peppers!!!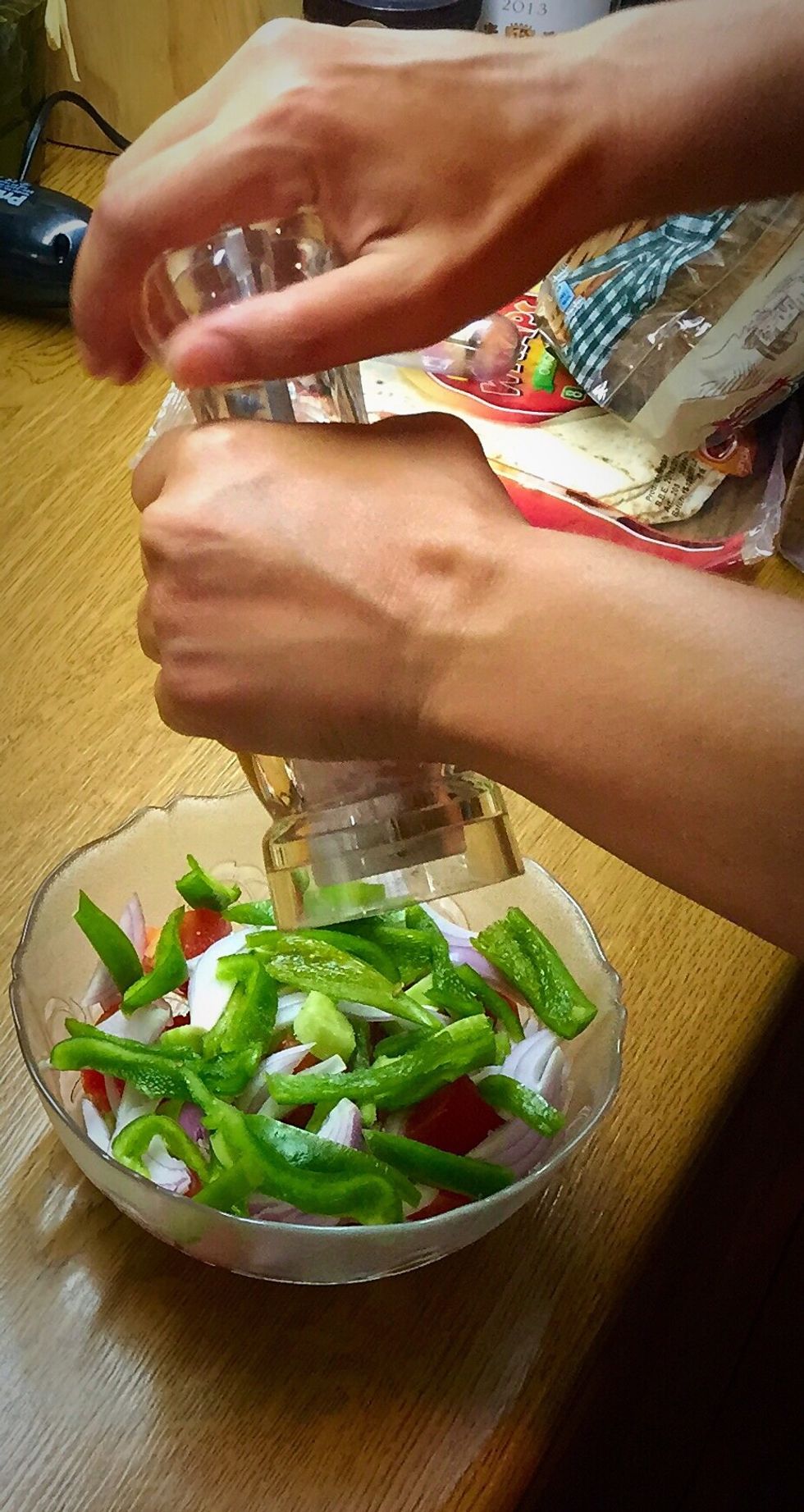 Season with fresh salt and..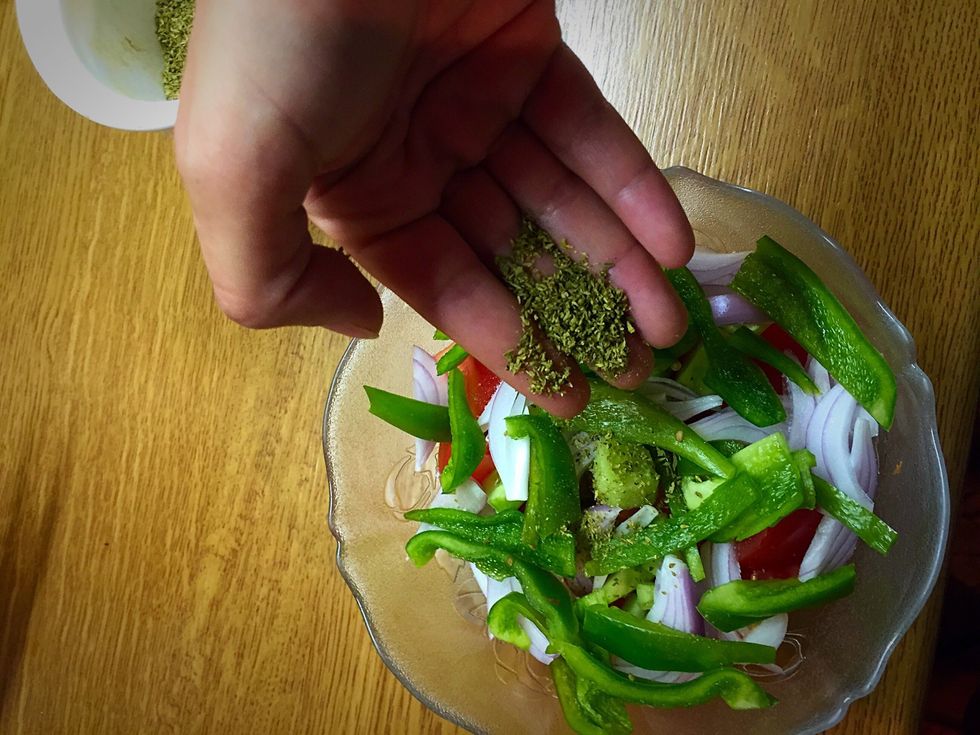 Oregano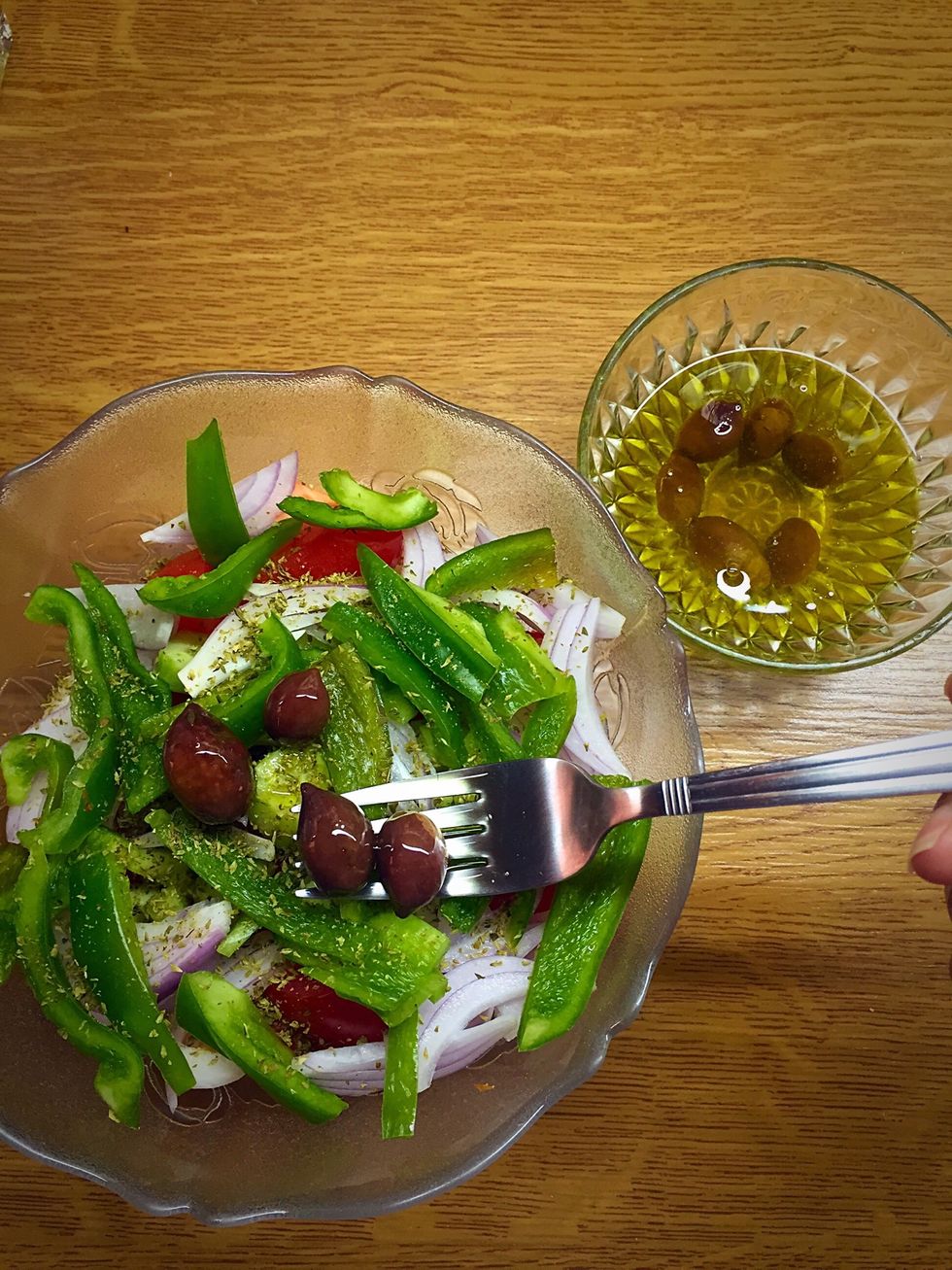 Then place the olives above all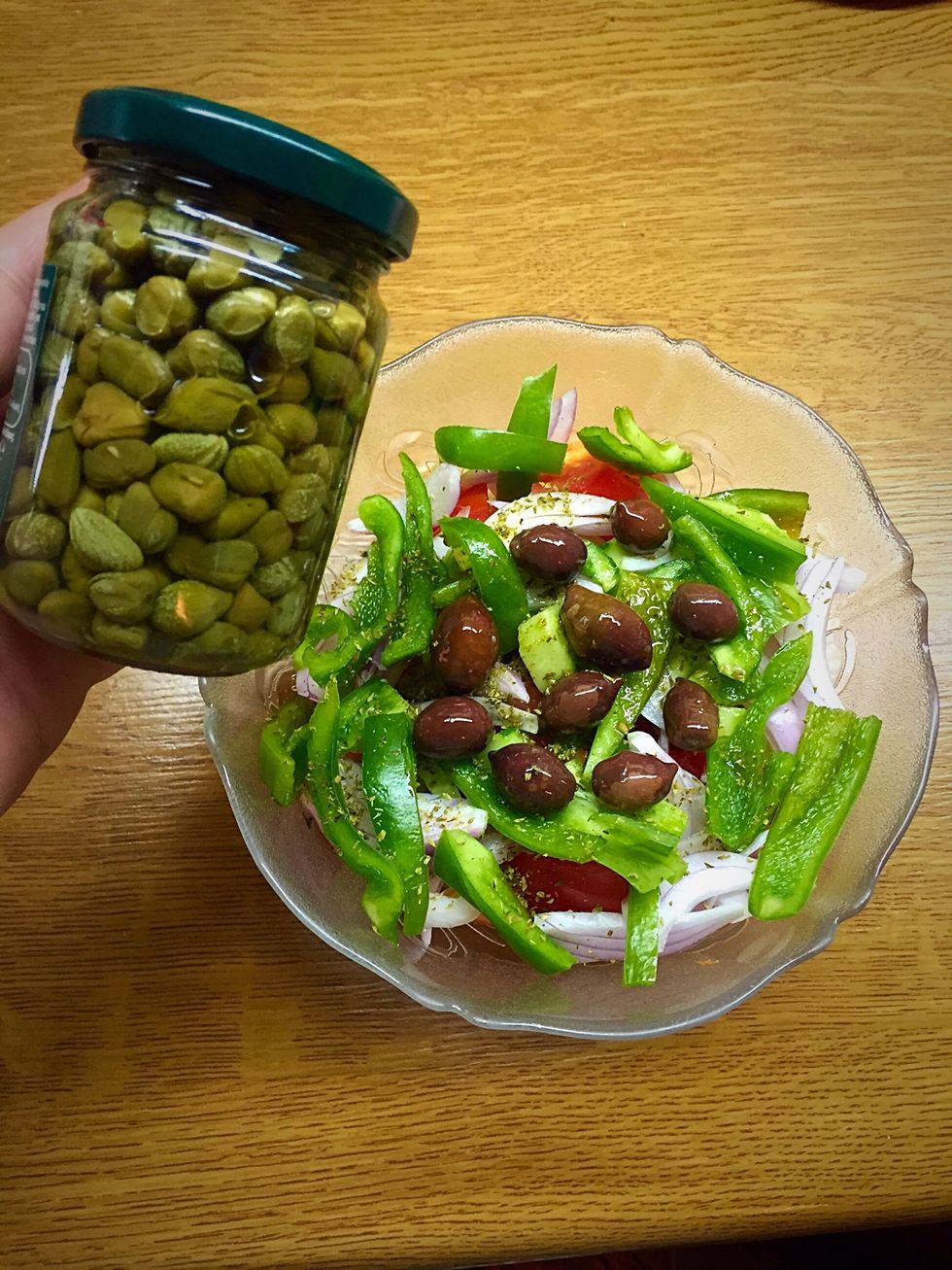 And if you prefer add some pieces of capers 😋😋 (I don't put because my husband doesn't like them!!)
Now it's feta time!!!! 😉 season with oregano and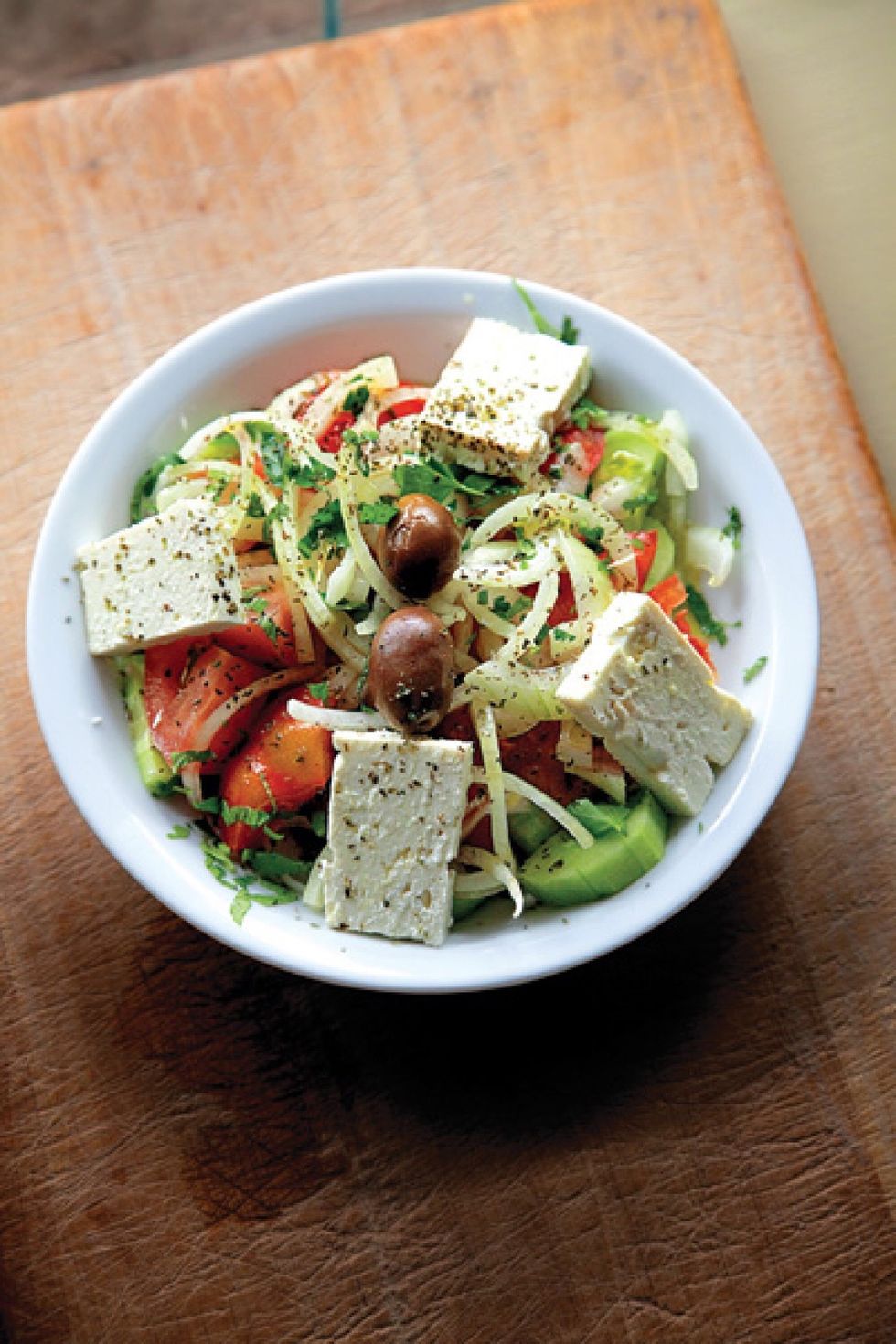 place it in pieces (or no, as you prefer) on the top of the salad as a final touch!!! Last but not least spread with olive oil 😋😋😋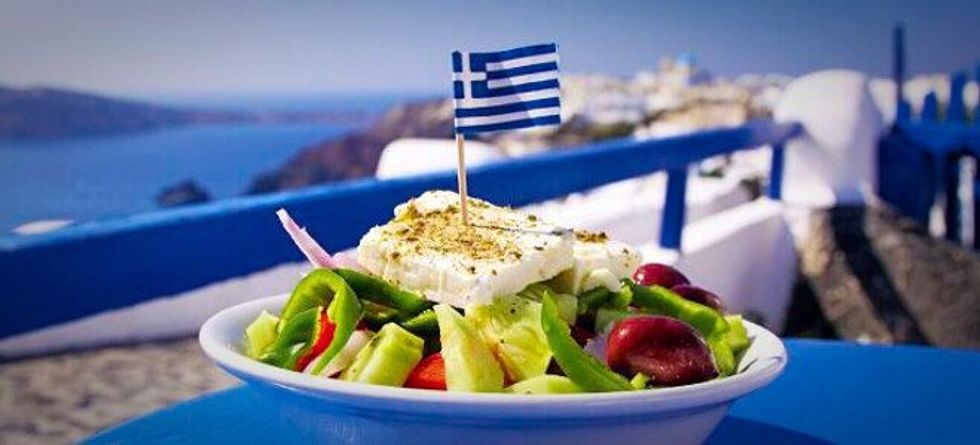 Enjoy it with a glass of wine or as we do it, with ouzo..!!!!!!!! A small taste from Greece ☀️☀️😉
1.0 1 cucumber
1.0 or 2 tomatoes (depending the size)
1.0 Onion
1.0pch Oregano
1.0pch Salt
100.0g Feta cheese
15.0g Olive Oil Extra Virgin
2.0 Or 7 or 10 Olives
2.0Tbsp Capers (Optional)
1.0 Or 1/5 Green Pepper (Depending the size)