Cook Tortilla Cannelloni With Spinach and Ricotta
25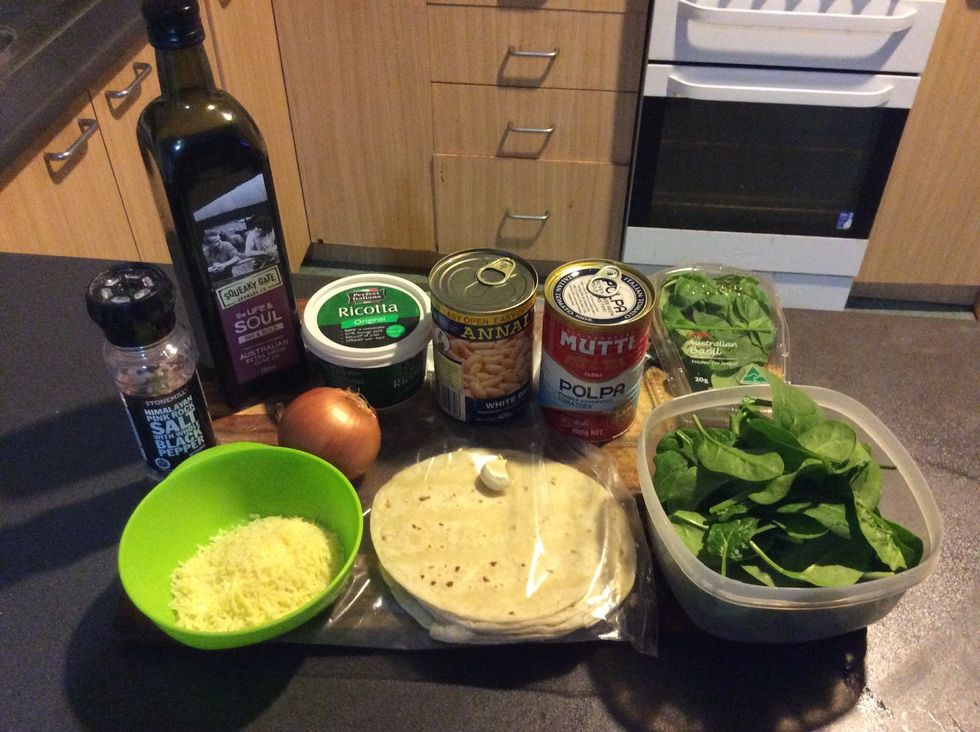 Ingredients you need 😀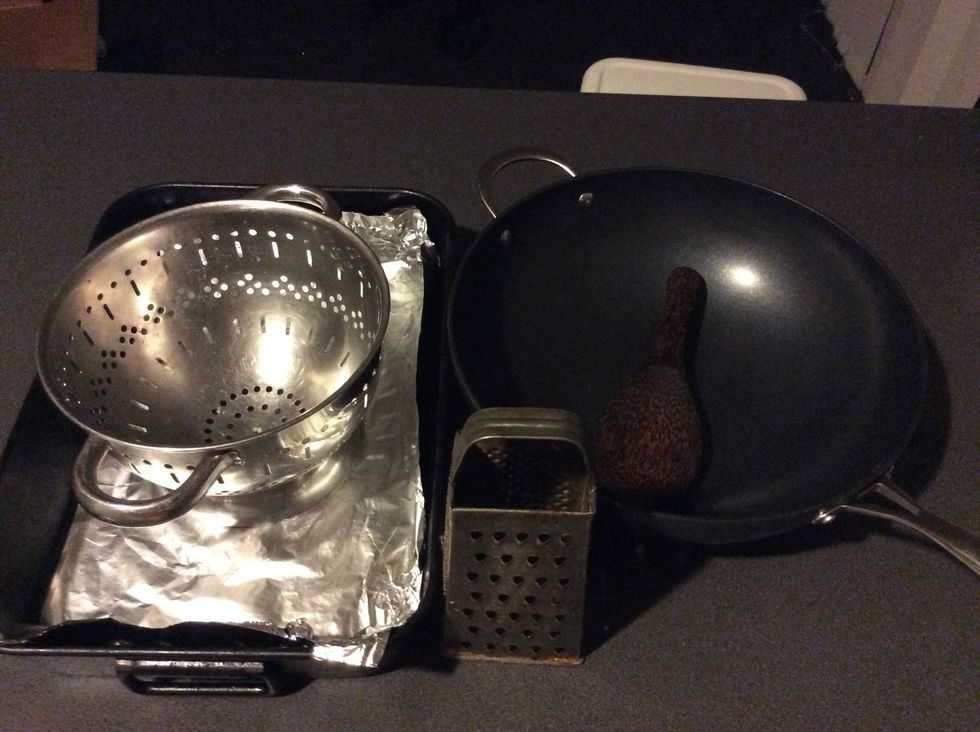 Utensils you need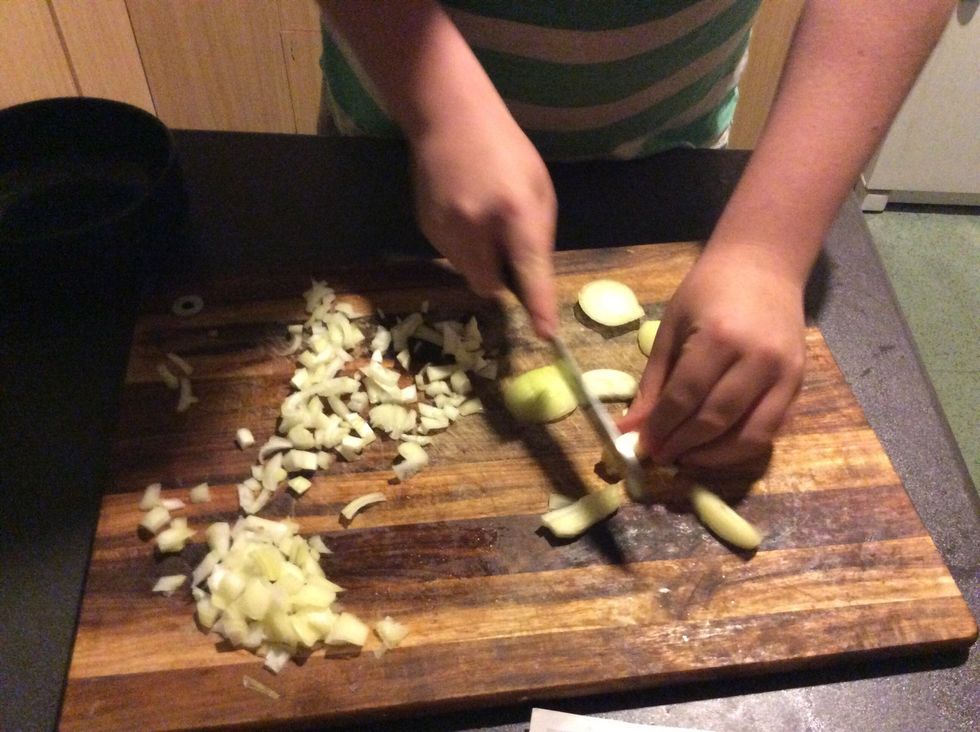 Peel onion and garlic clove and dice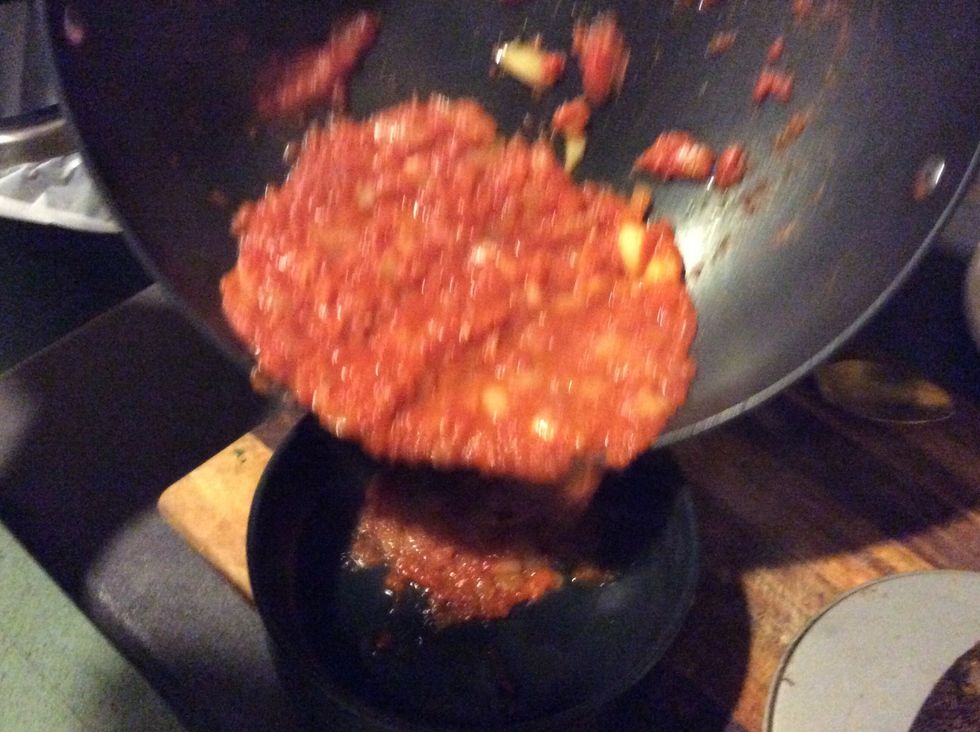 Put 1/2 in a bowl.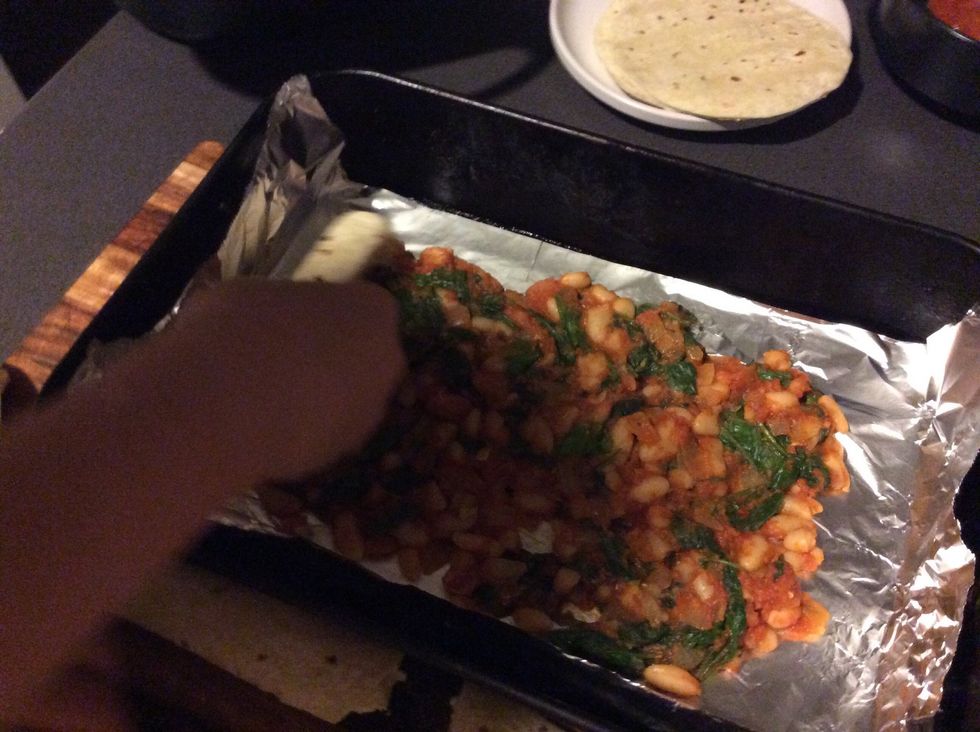 This is what it should look like 😉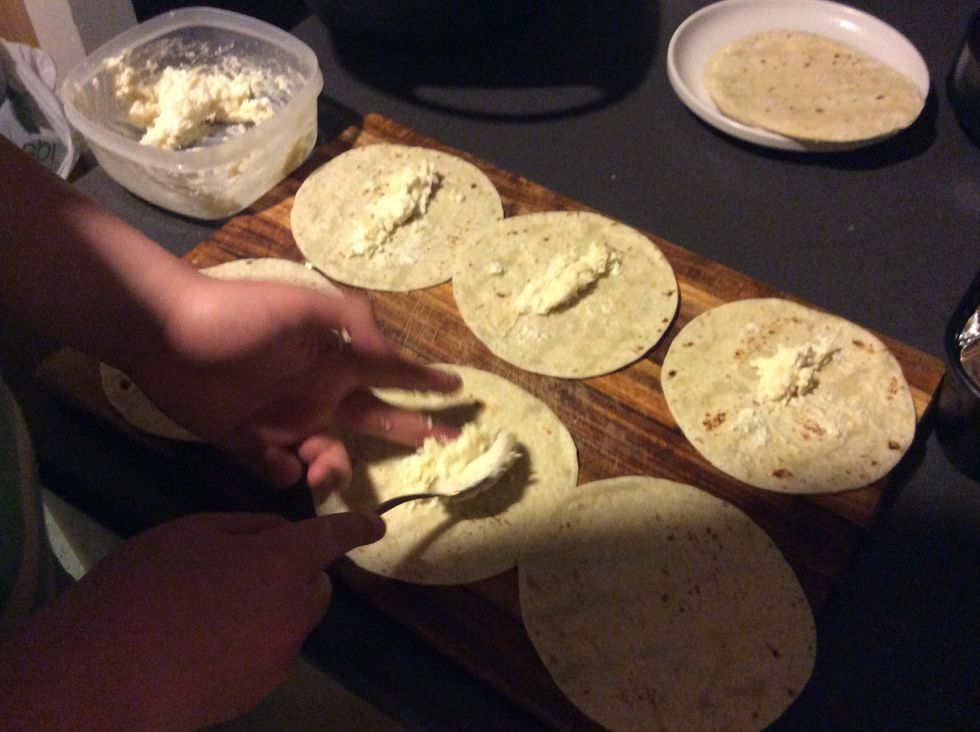 Place 6 tortilla wraps out and place some ricotta mixture on each.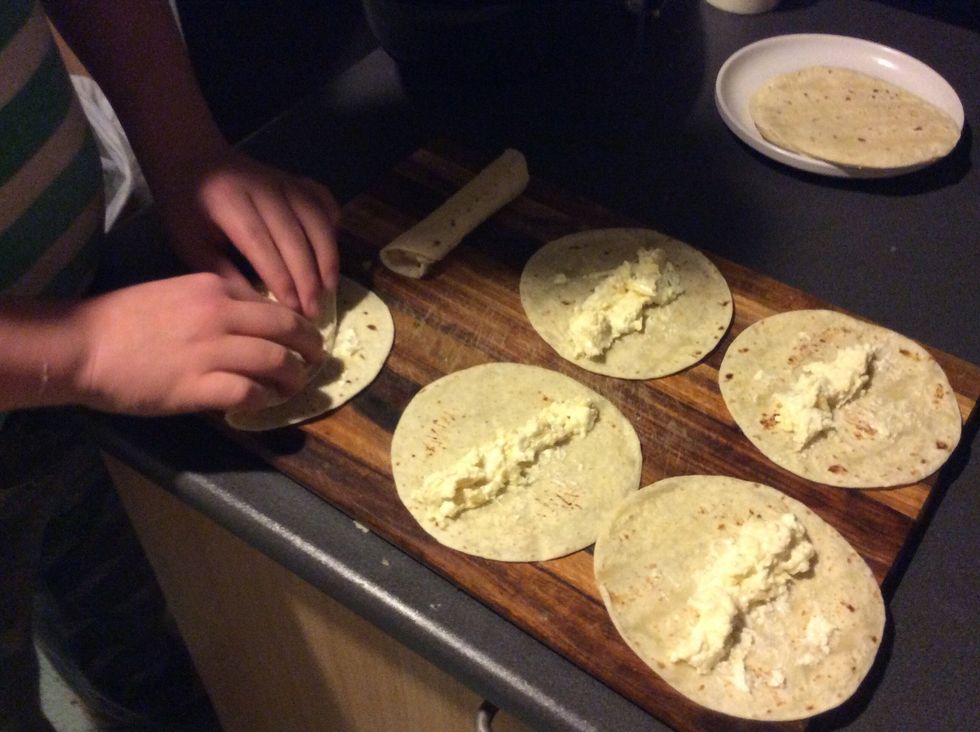 Loosely roll up each wrap.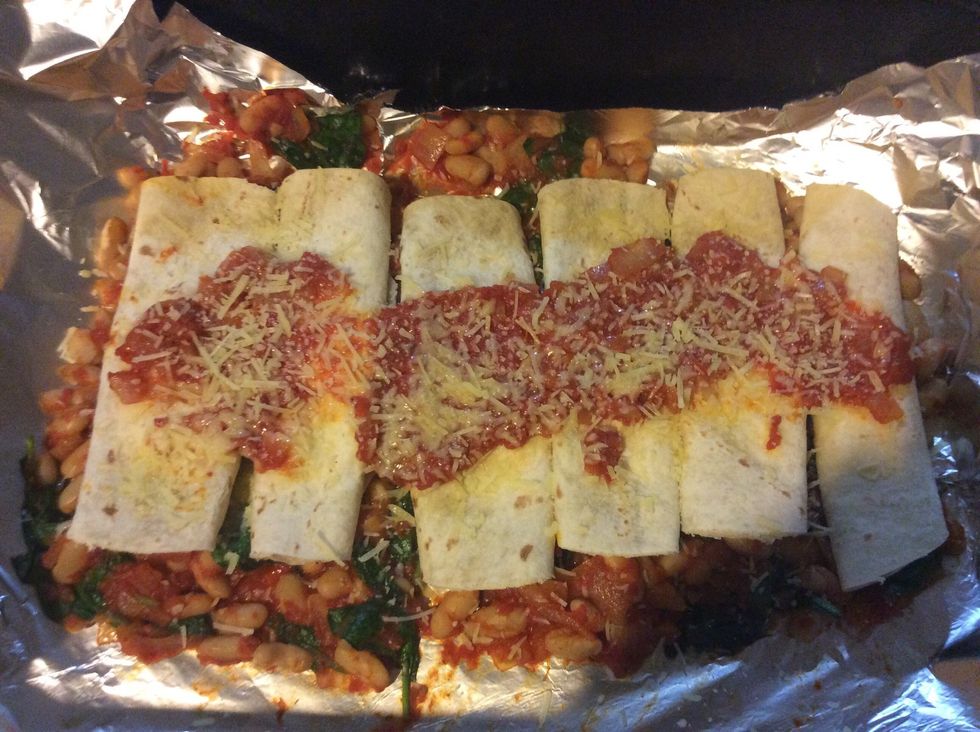 Take out of oven. Smells great 👍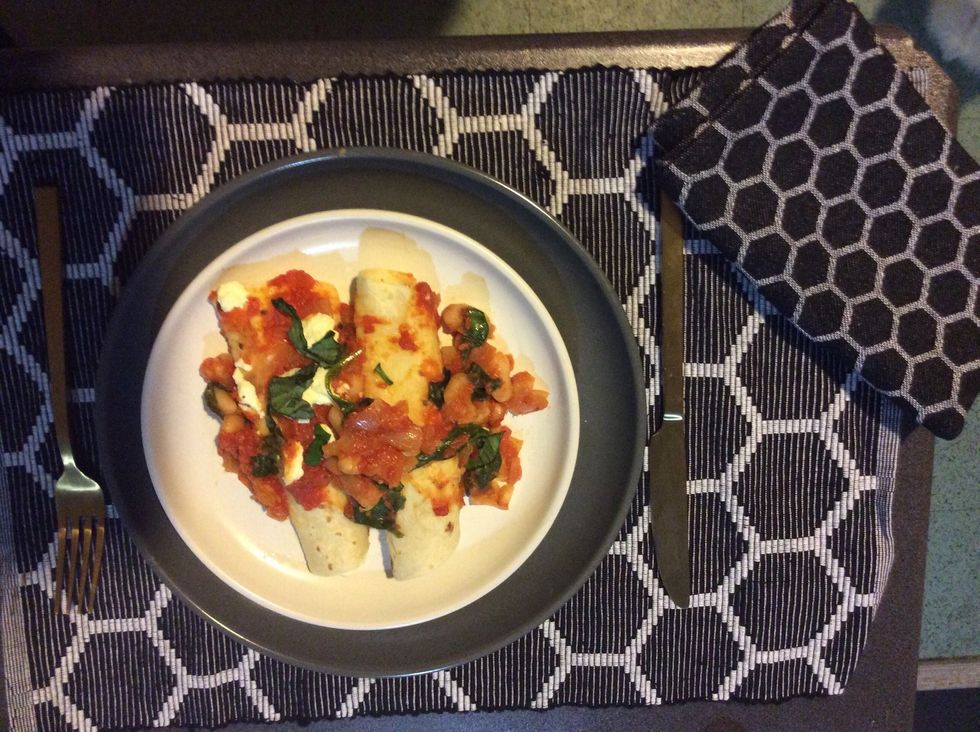 Dish it up place two or three basil leaves on top and enjoy 😀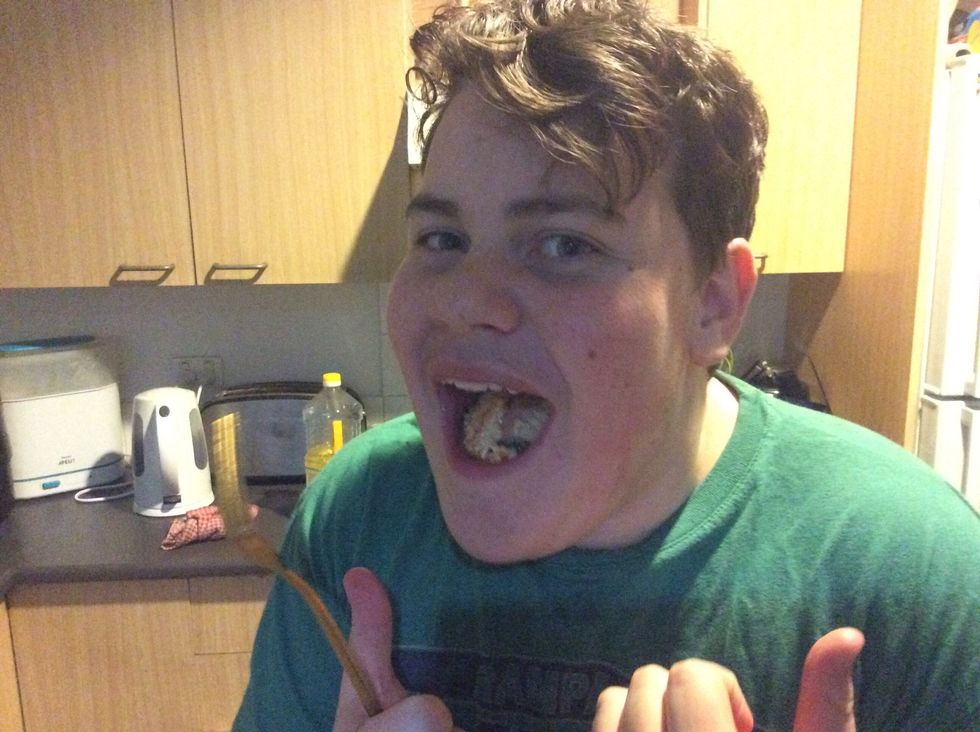 Tastes yum !!!
1 onion
1 clove garlic
Olive oil
Can of diced tomatoes 400g
Can of cannellini beans 400g
50g Parmesan cheese
125g ricotta
Salt
Pepper
10g basil leaves
6 tortilla wraps
120g spinach