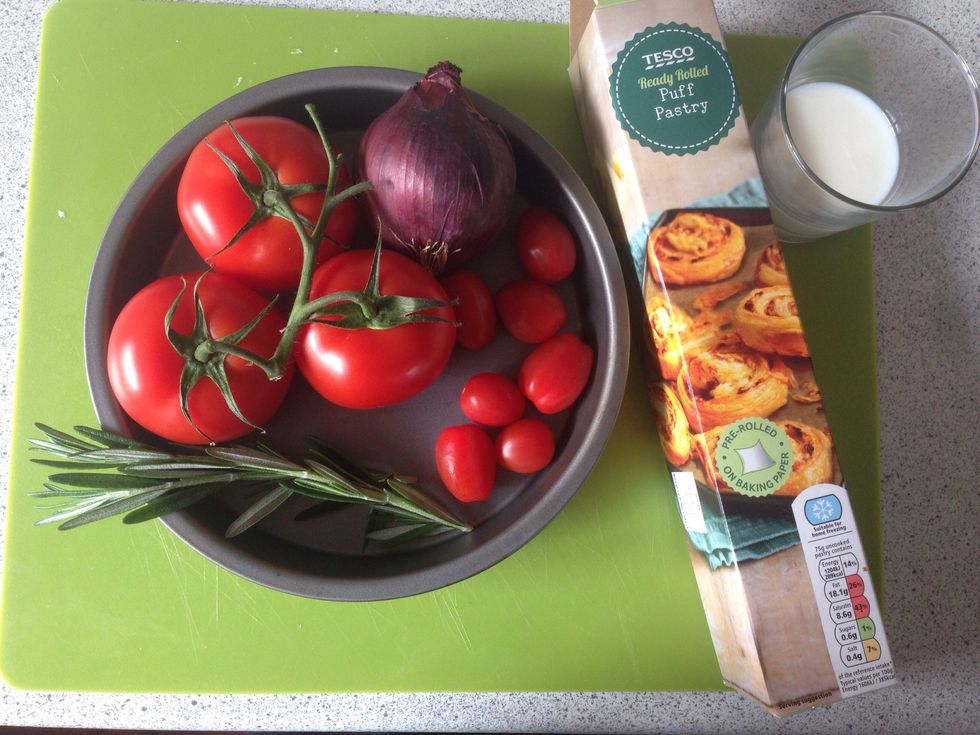 Get your ingredients all together and ready!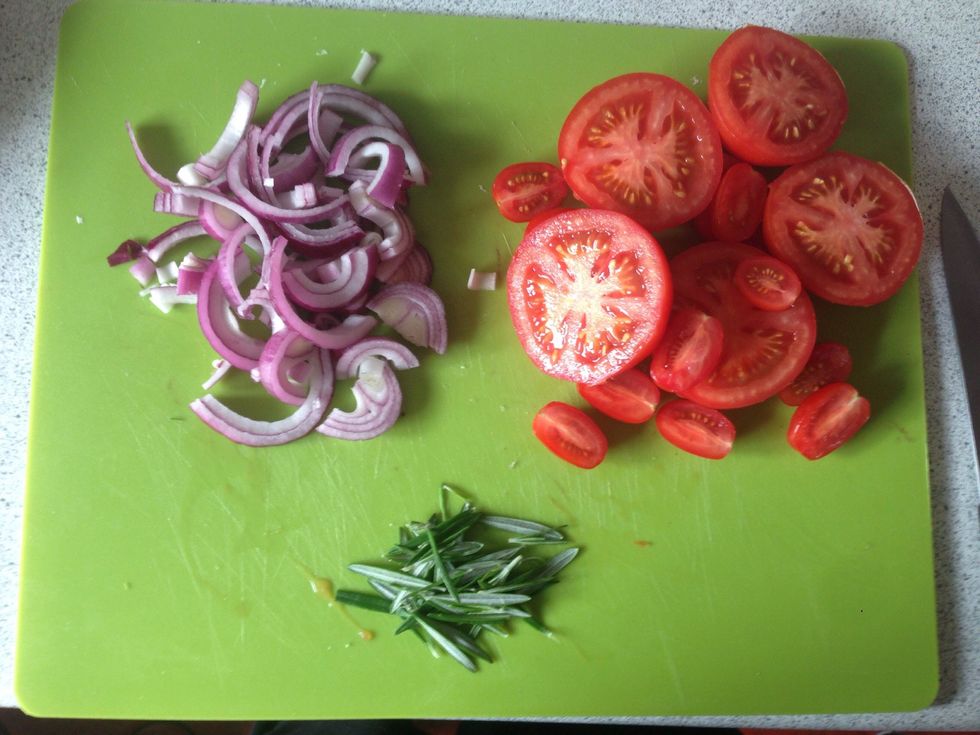 Start prepping! Cut the tomatoes in half, the onion into half circles and pick the sprigs of Rosemary. Keep the onion quite chunky!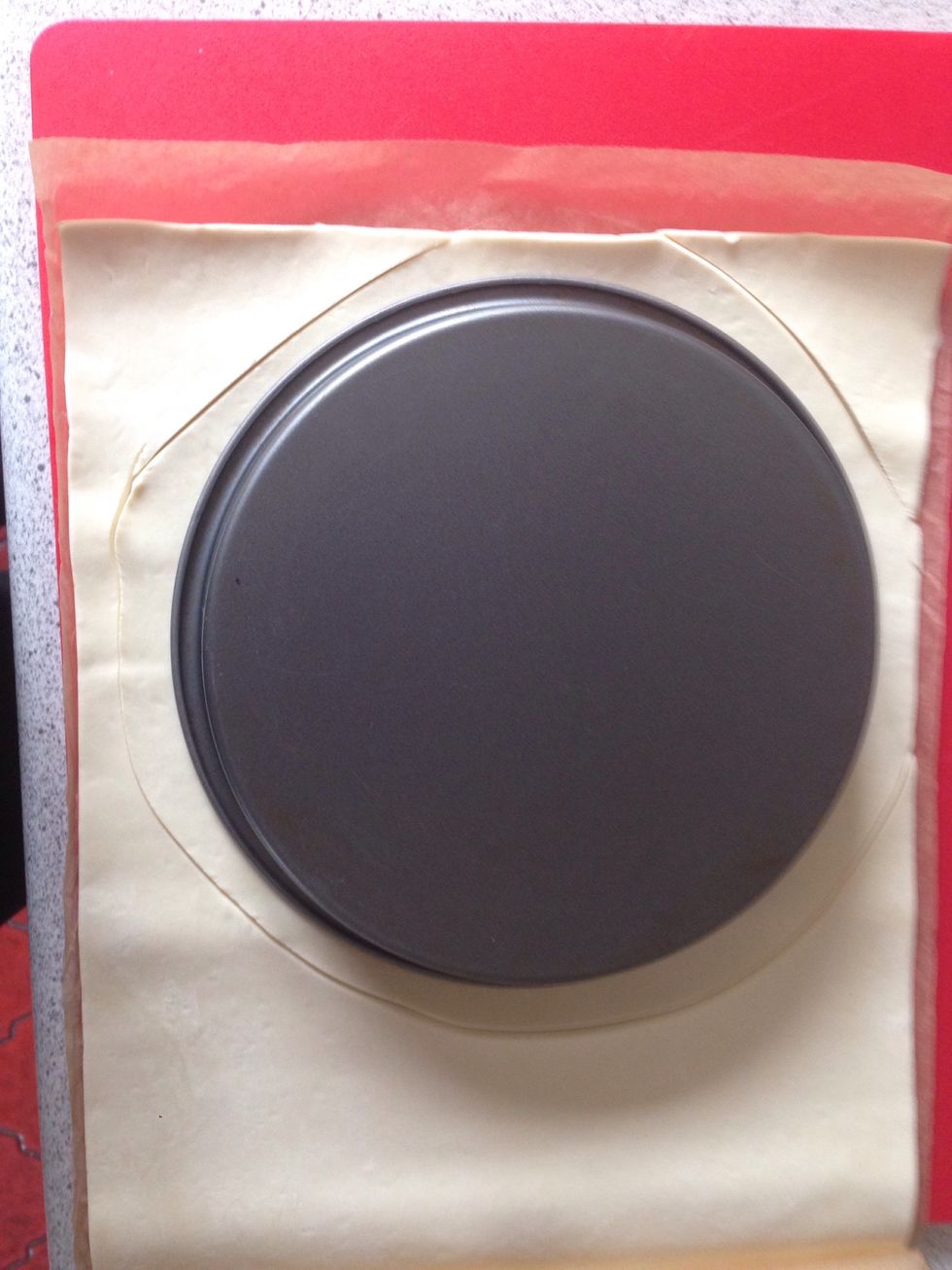 Cut the pastry around your tin that you will making your tart in, make sure to leave a bit of space extra on the outside 👍🏼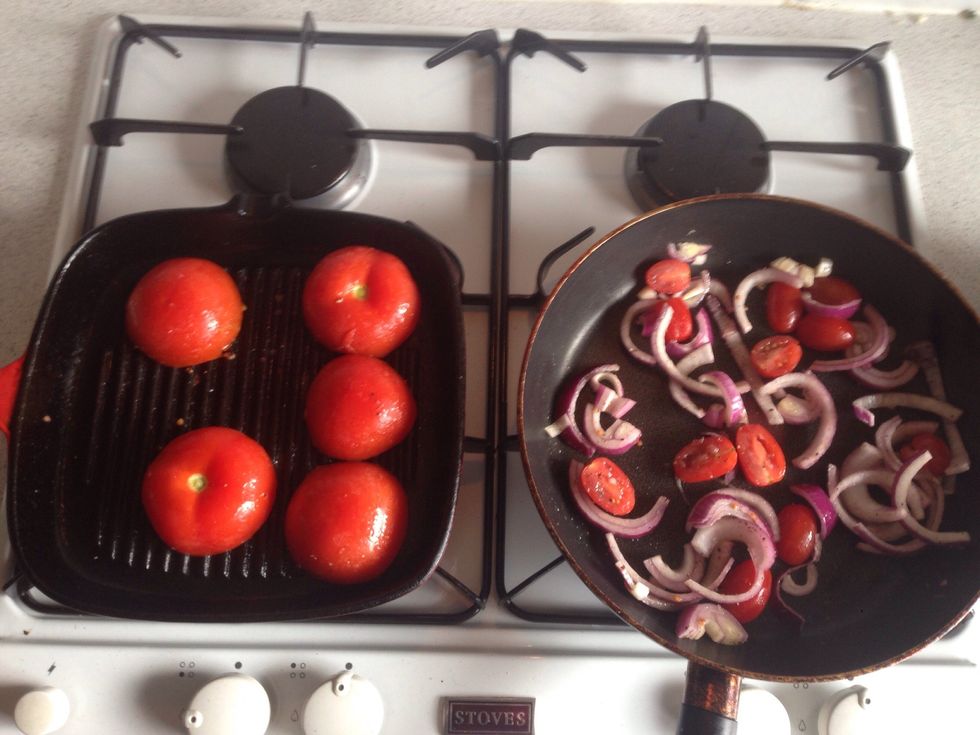 Now that's all the messing out the way! Season your tomatoes and onions reaaaally well with olive oil salt and pepper. And fry them off for a few mins to get some colour and soften em up 😍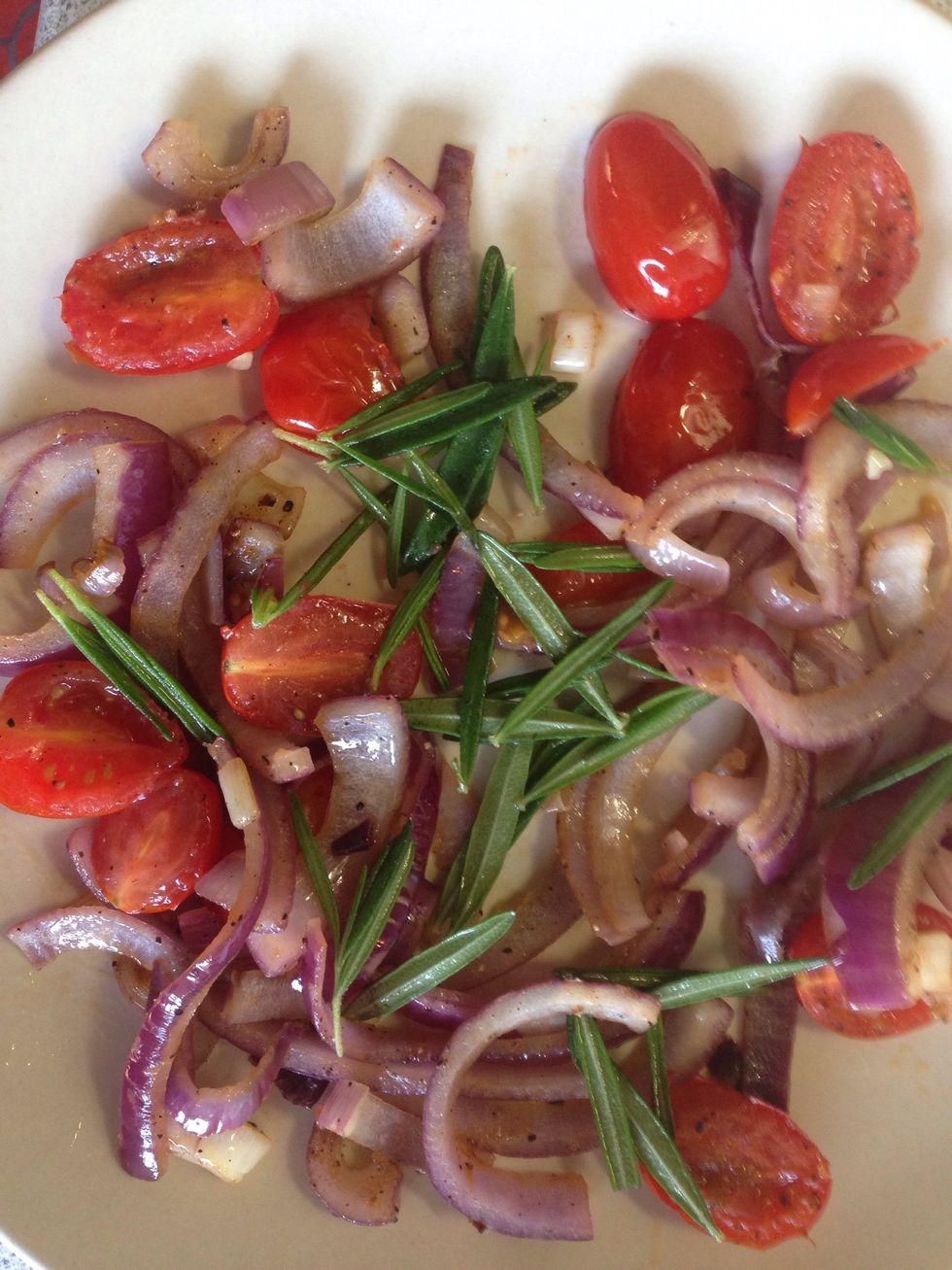 After a couple of minutes of frying, leave the tomatoes and onions to cool right down and add the sprigs of Rosemary. ☝🏼If the tomatoes are still warm when you cook the tart it WILL go soggy 💦
Oil up your baking tin! (I added more Rosemary coz I bloody love it!)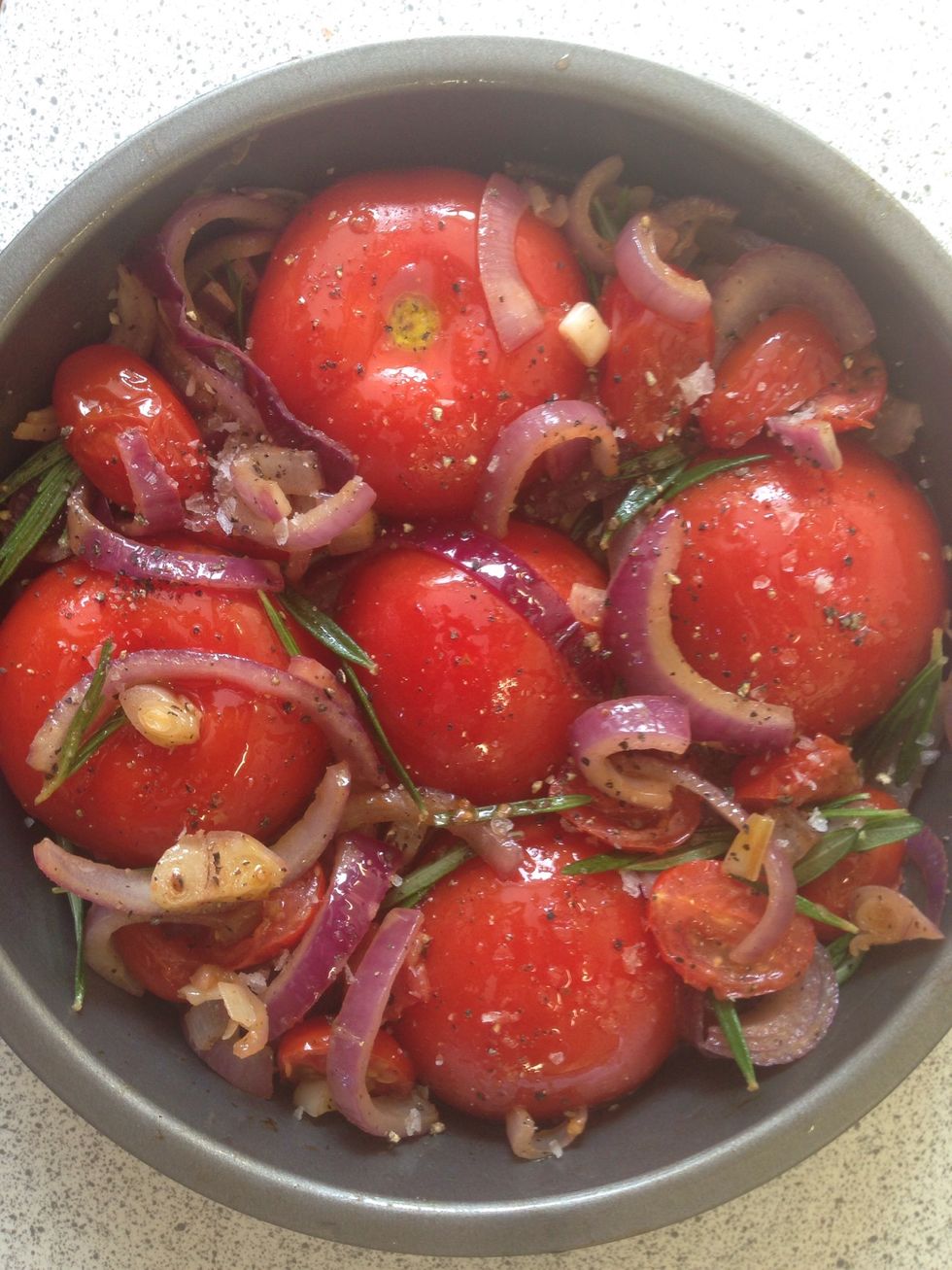 Chuck all the toms, onions and Rosemary into the tin- I add a bit more oil and salt and pepper 🍅🍅🍅🍅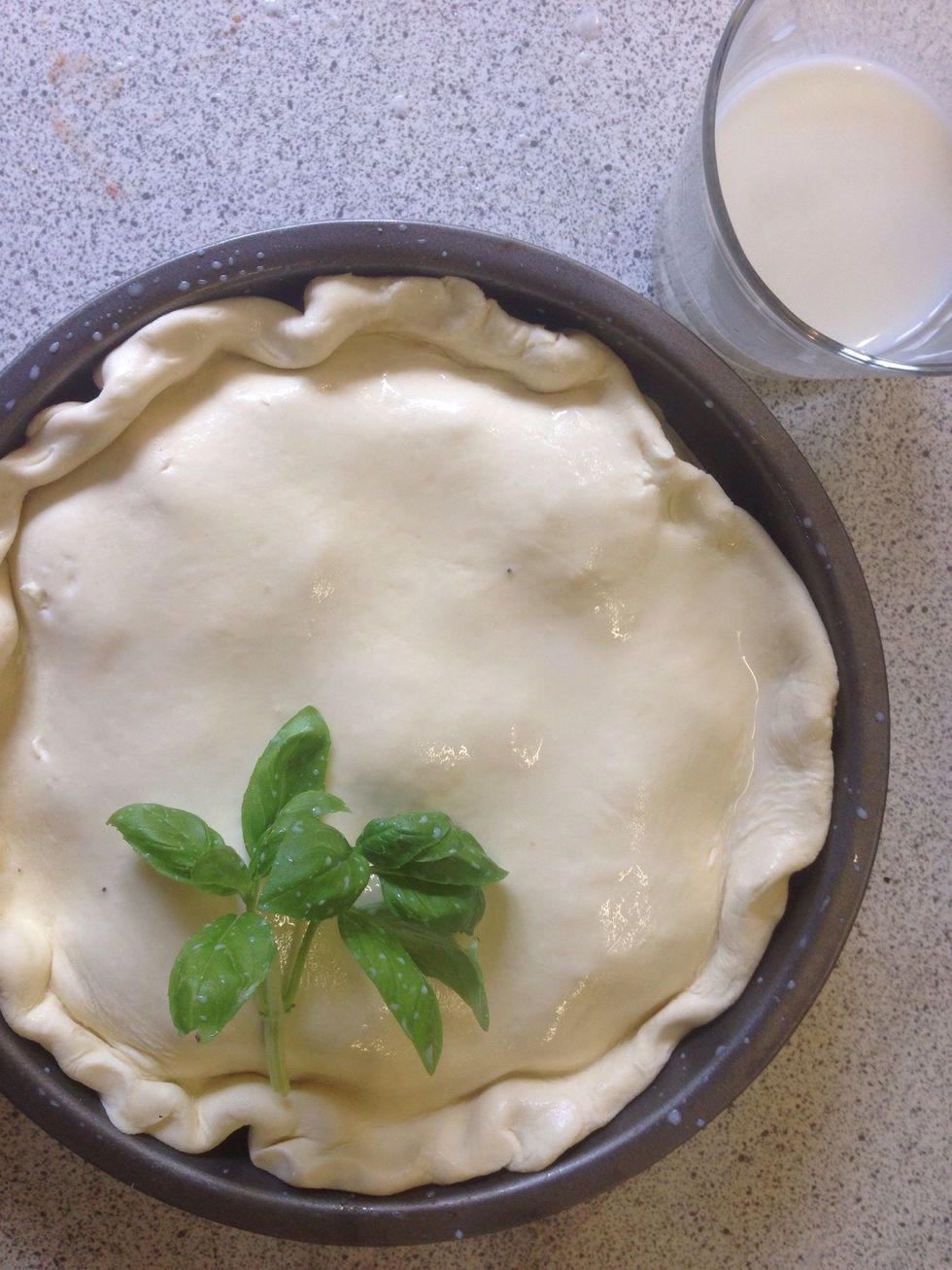 Tuck your toms in with the pastry circle and brush the top with a splash of milk. I don't own a brush so I improvised with a sprig of Basil 😅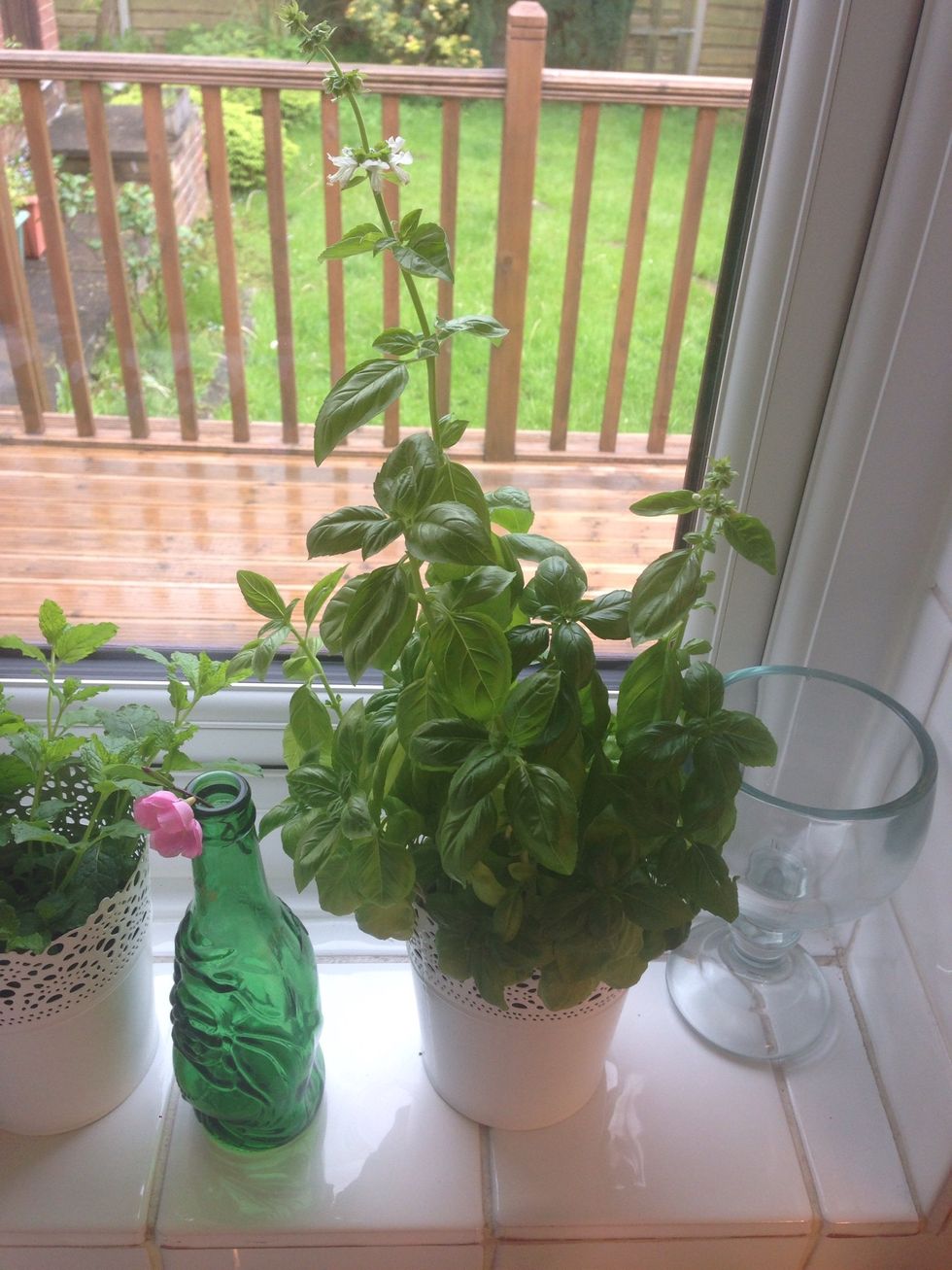 The only herb I've managed to keep alive! #oldfaithful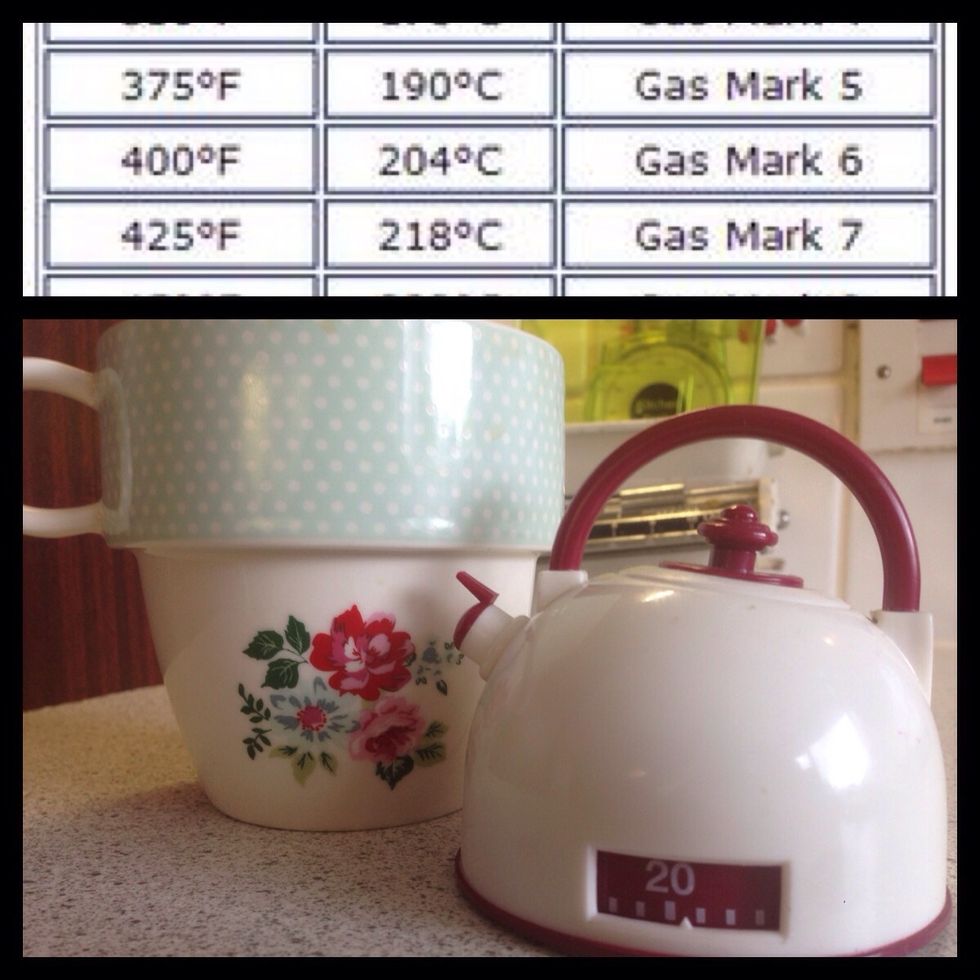 Put the tart in the oven on gas mark 6 or 200c for 20-25mins. Have a brew! ☕️ or 🍷 depending on the time of day!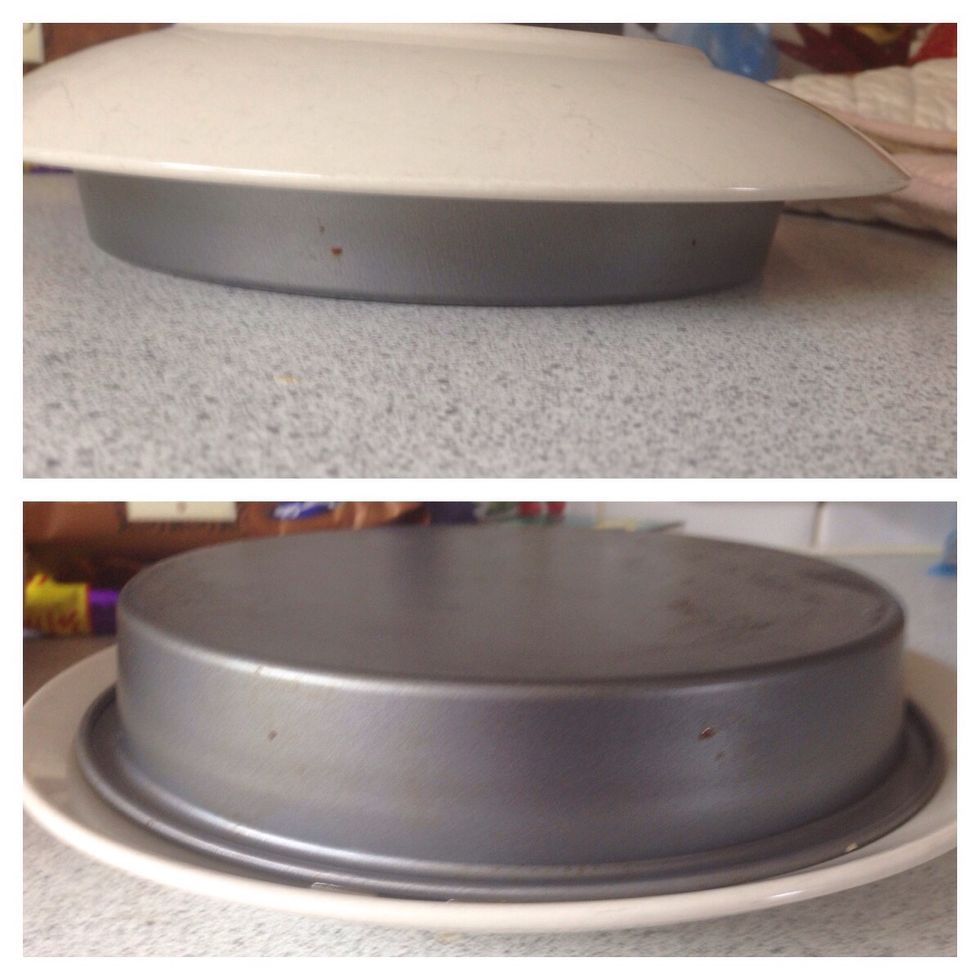 When the tart tatin has finished cooking the puff pastry should have puffed up 😜 and got a little bit crispy. Put a plate over the tin and very carefully flip it over!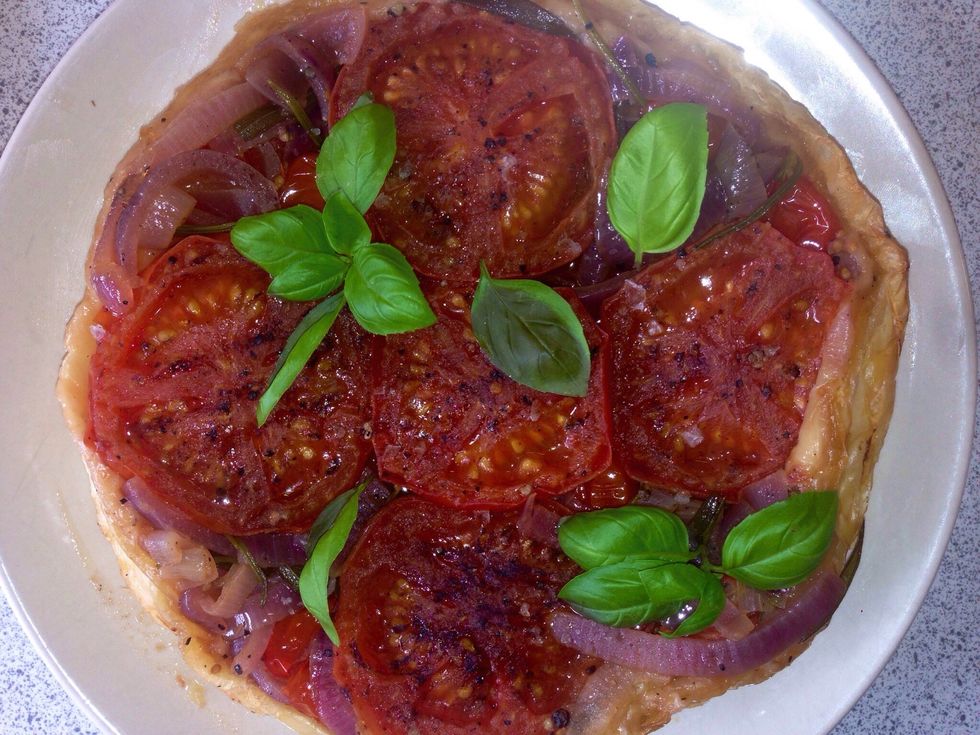 Carefully remove the tin 🍅🍅💦
#handybasil 😊
3.0 Large tomatoes
A couple of cherry tomatoes
1.0 Red onion
Ready to roll puff pastry
Splash of milk
Couple of sprigs of rosemary
Olive oil, salt and pepper
Manchester, United Kingdom