How to cook tom yam fried rice vermicelli (fried bihun)
Cook Tom Yam Fried Rice Vermicelli (Fried Bihun)
742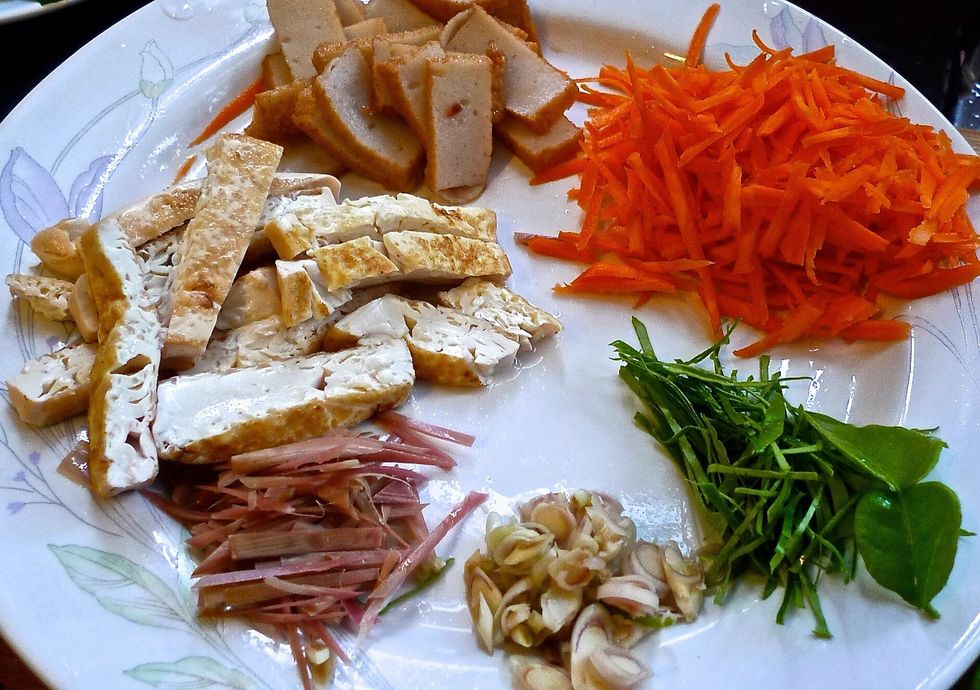 Slice ingredients needed to fry noodles: lemongrass, kafir leaves, carrots, fish cake, tofu and bunga kantan ( torch ginger flower).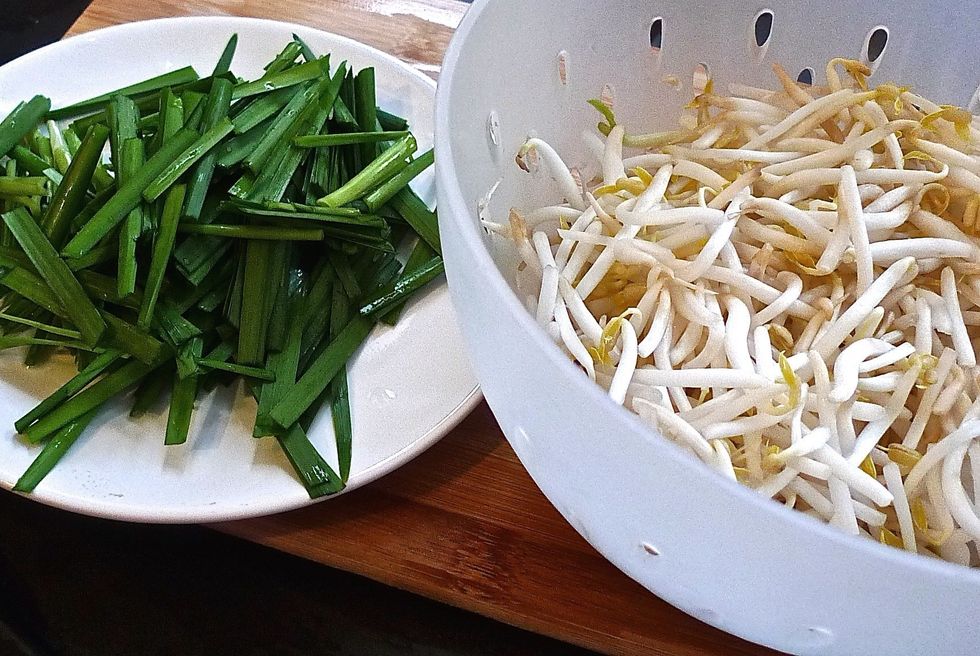 Rinse and drain chives and bean sprouts. Cut chives into 4 cm length.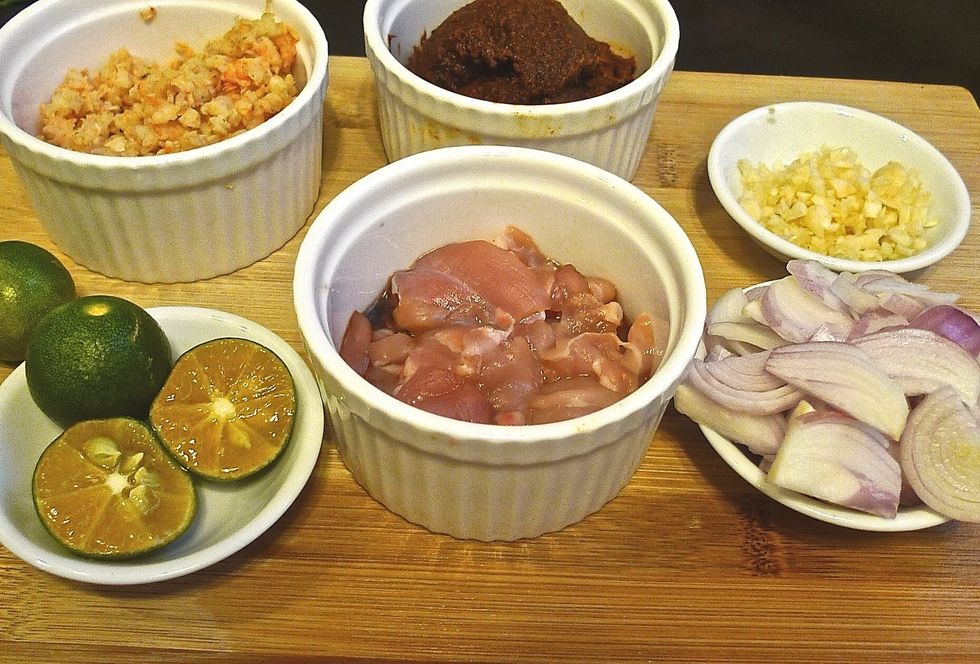 Chop garlics and dried prawns, slice 1 shallot, marinate chicken fillet slices with soy sauce, calamansi juice for flavour, 2 tablespoon tom yam paste and 1 tablespoon brown bean paste( taucho)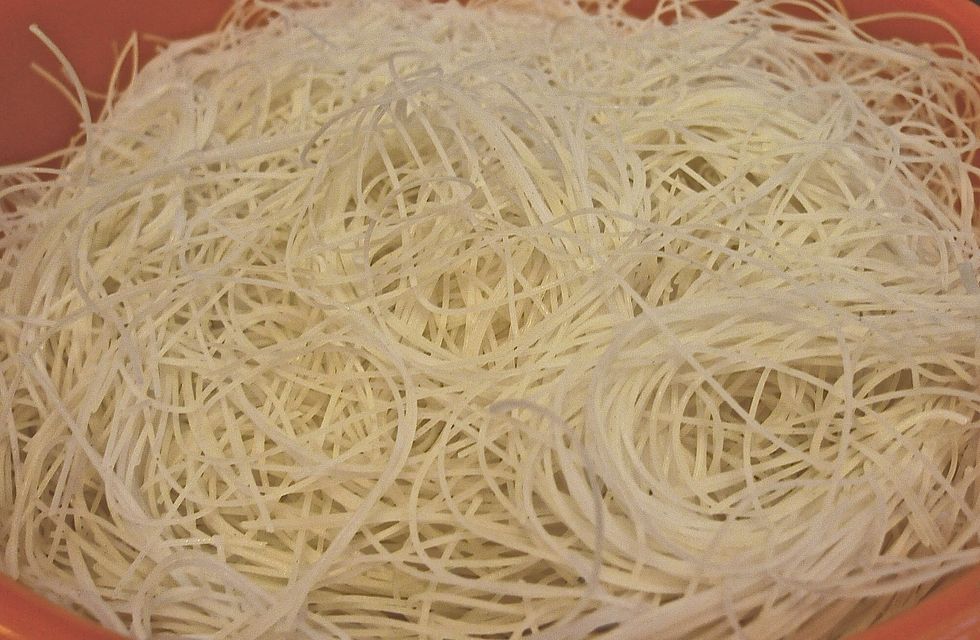 Soak rice vermicelli till soft and drained.
To fry the noodles, first heat oil in wok. Fry onions and garlic until aromatic.
Add in the chicken fillet. Fry for 2 minutes.
Add all chopped and sliced ingredients. Stir fry till meat and fish cake is just cooked. Set aside.
In the same wok, stir fry chopped dried prawns until fragrant.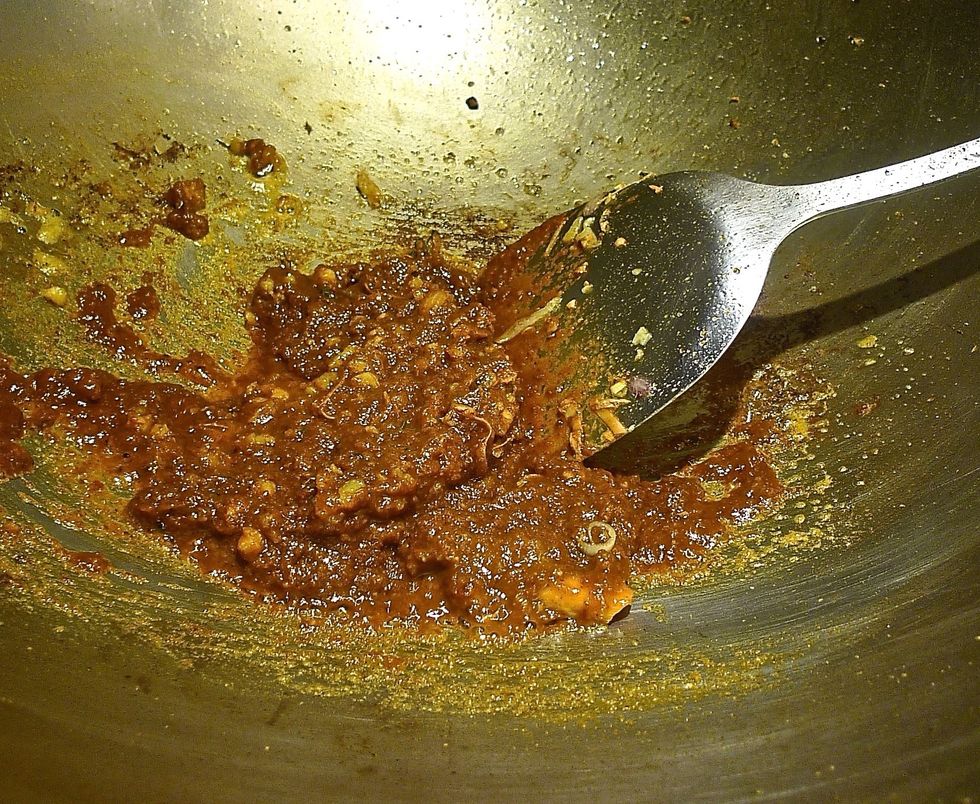 Add in tom yam paste and brown bean paste. Stir fry until aromatic on low heat and make sure it doesn't burn.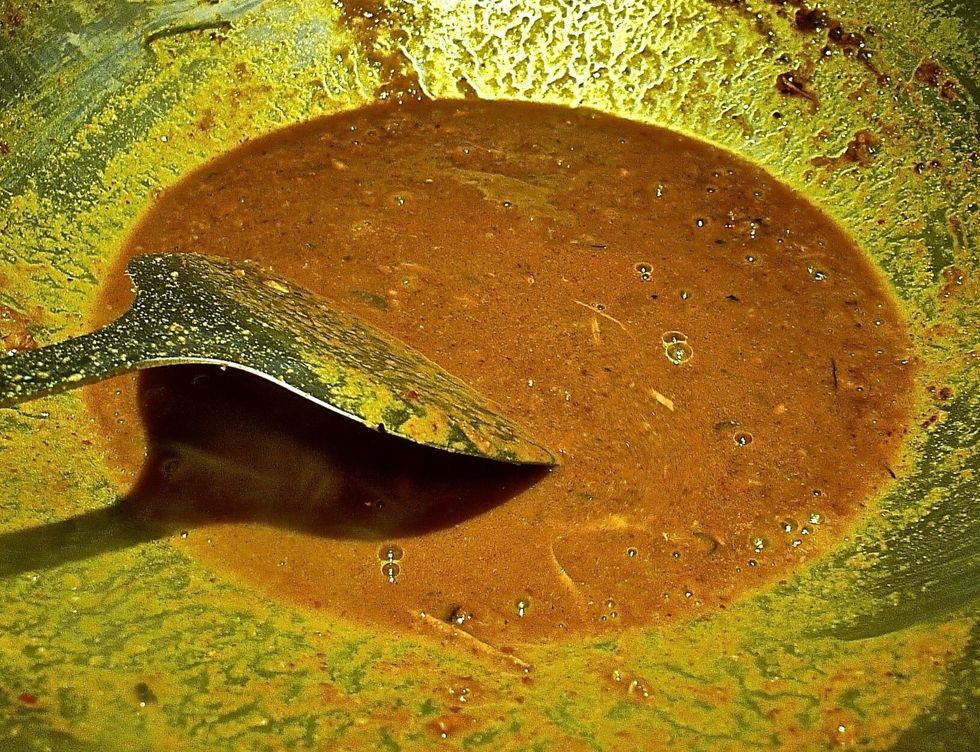 Quickly add hot water to the paste mixture. Then add sugar and salt to taste.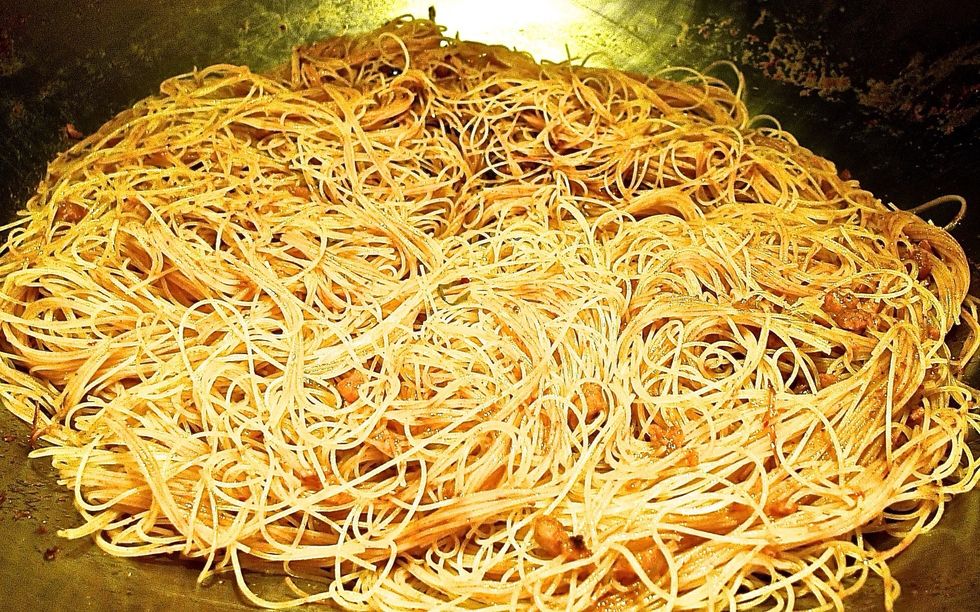 Add rice vermicelli into the tom yam paste mixture. Use a pair of chopsticks to loosen the noodles and mix evenly the noodles into the sauce.
Then add carrots and bean sprouts. Fry till noodles are cooked and water has almost dried up.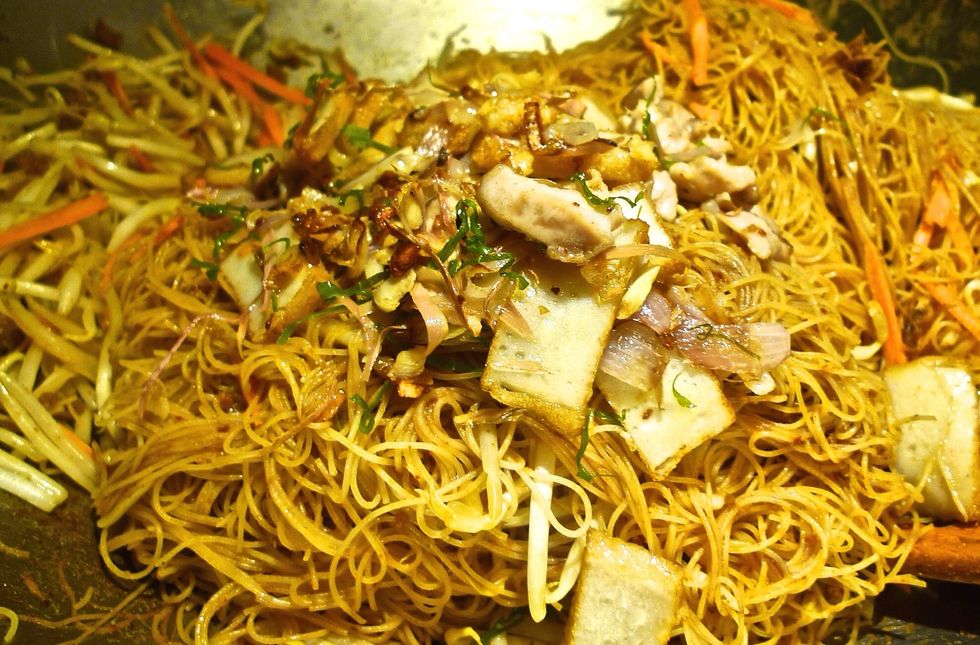 Add the chicken fillets and fish cake mixture fried earlier.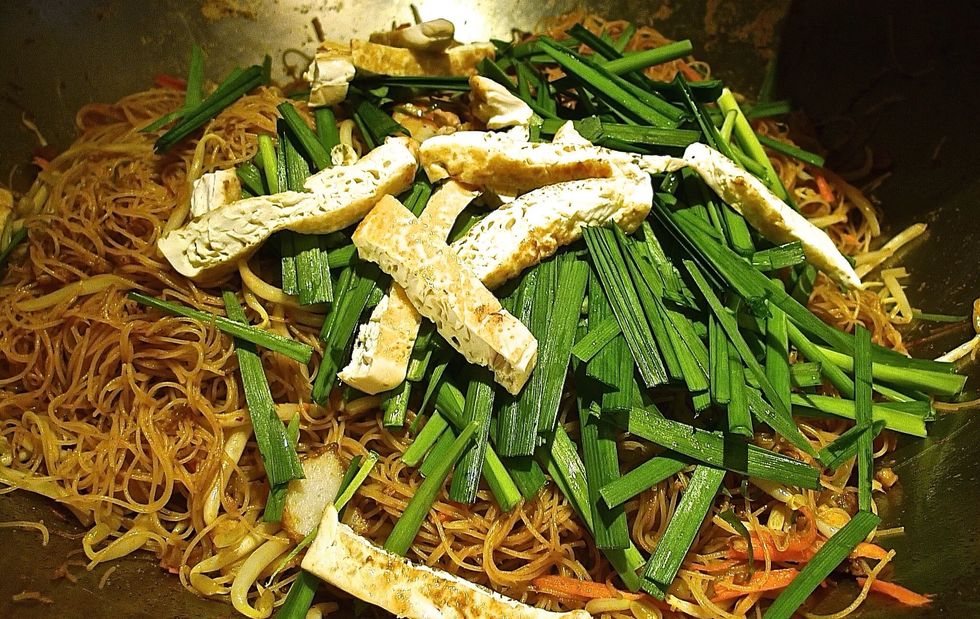 Lastly add in the chives and fried tofu.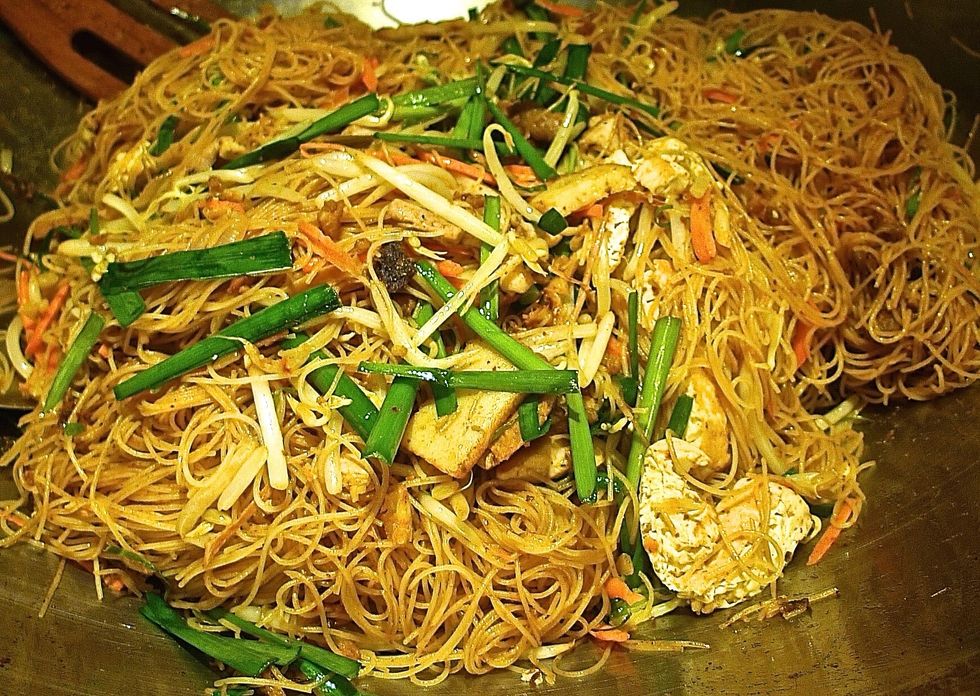 Stir briefly to make sure the rice vermicelli is well mixed with all ingredients.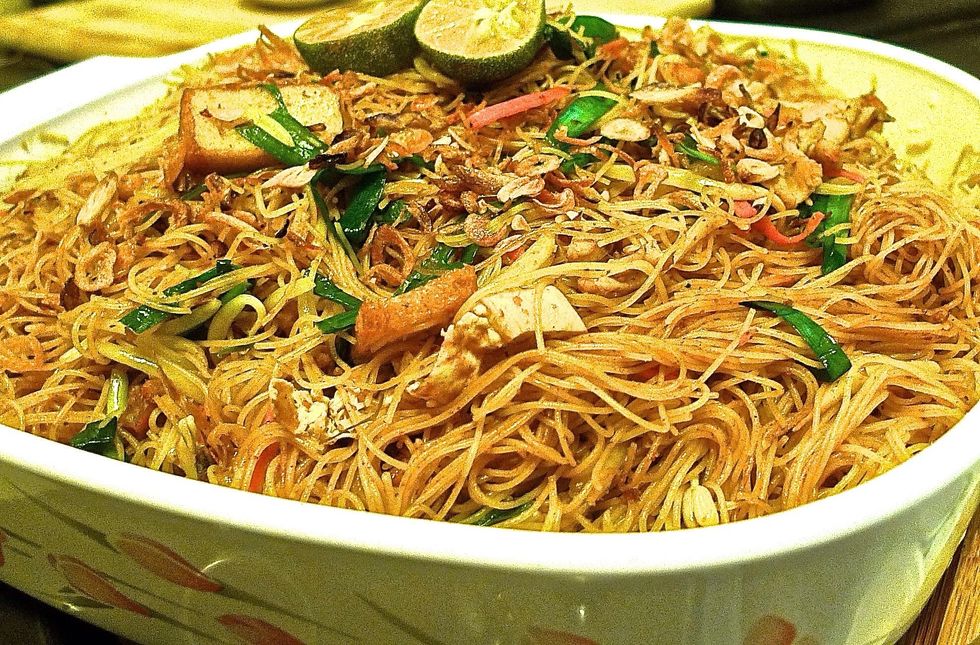 Dish out on casserole to serve. Garnish with some fried onions and calamansi. And you're done!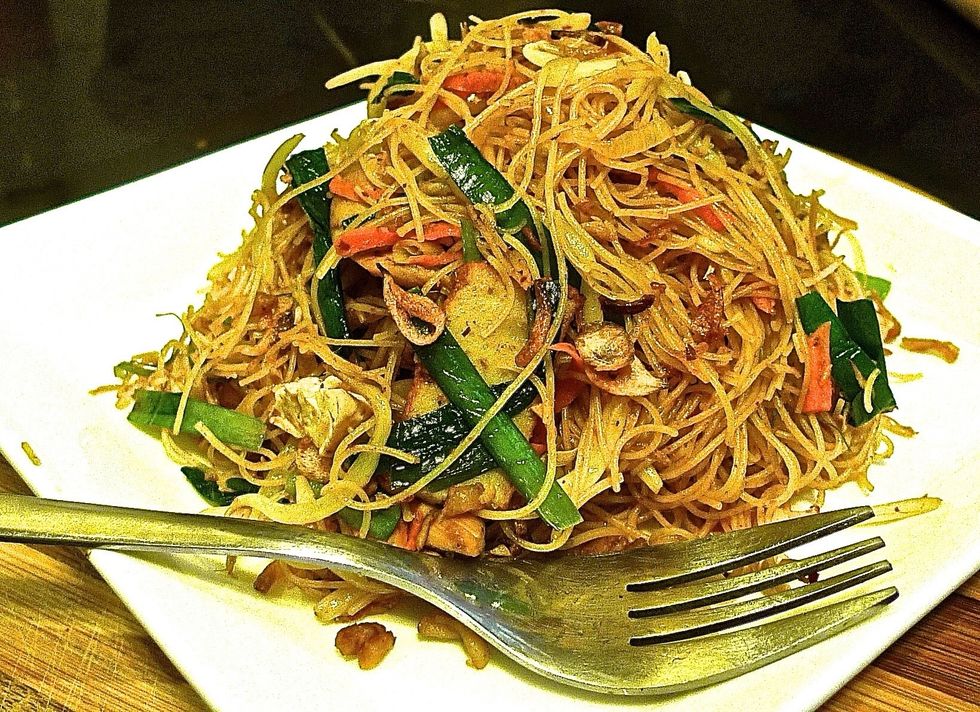 Spoon a serving of fried tom yam rice vermicelli on a plate. Top with fried onions and dig in!
400.0g Rice vermicelli, soaked in water to soften.
3.0 Garlic,chopped
1.0 Shallot, sliced into thin pieces
2.0Tbsp Tom yam paste
3.0Tbsp Dried prawns, soak in water to soften
100.0g Chicken fillet, cut into slices
1.0 Fish cake, cut into slices
1.0 Hard tofu
100.0g Bean sprouts, chives
1.0 Carrot
5.0 Kafir leaves
2.0 Lemongrass,shred top part
1.0tsp Sugar
Huang Kitchen
For more step-by-step recipes and cooking tips, visit my website at \nhttp://www.huangkitchen.com