Prepare the ingredients before start cooking.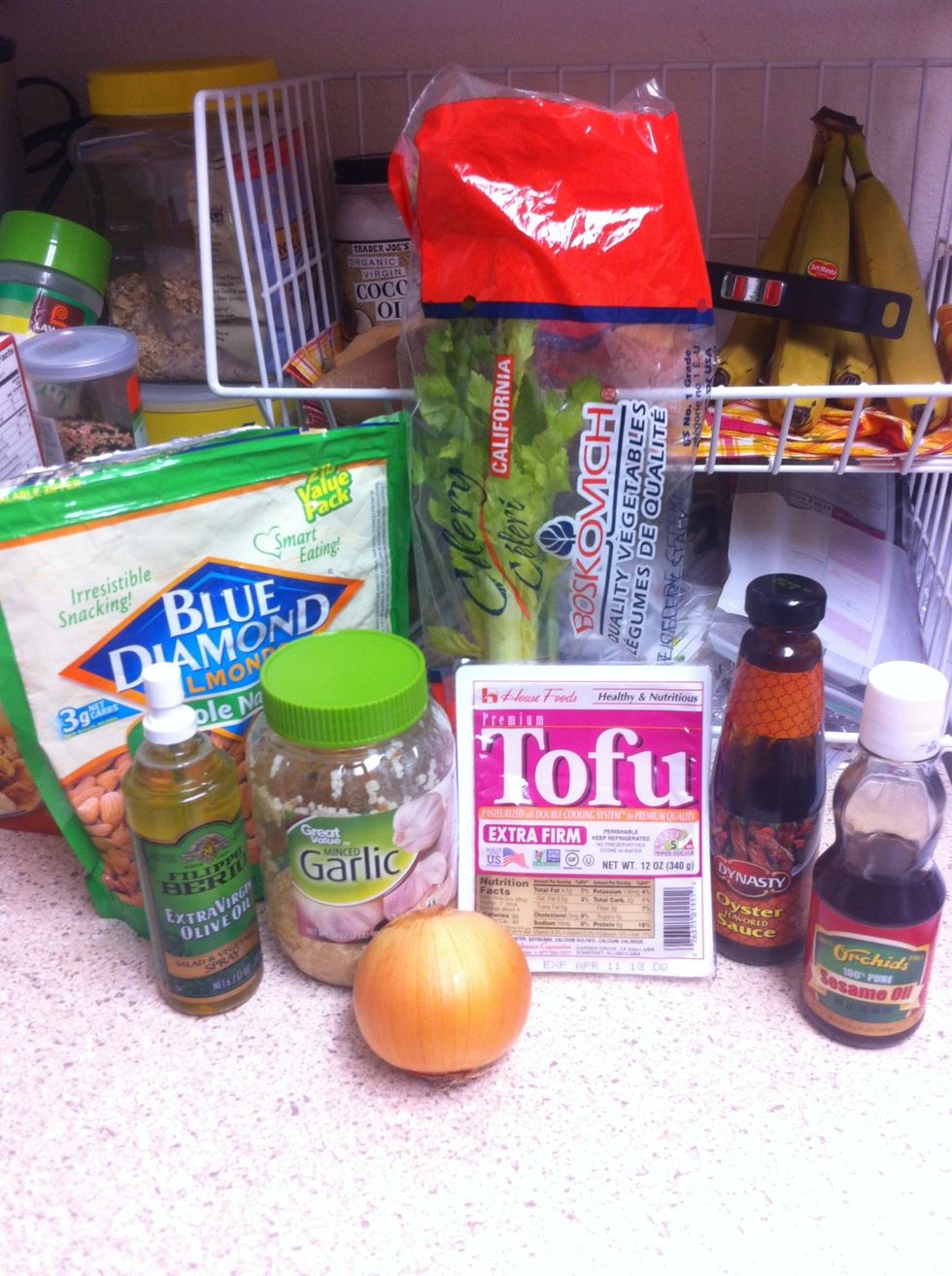 Cut onion into cubes and garlic.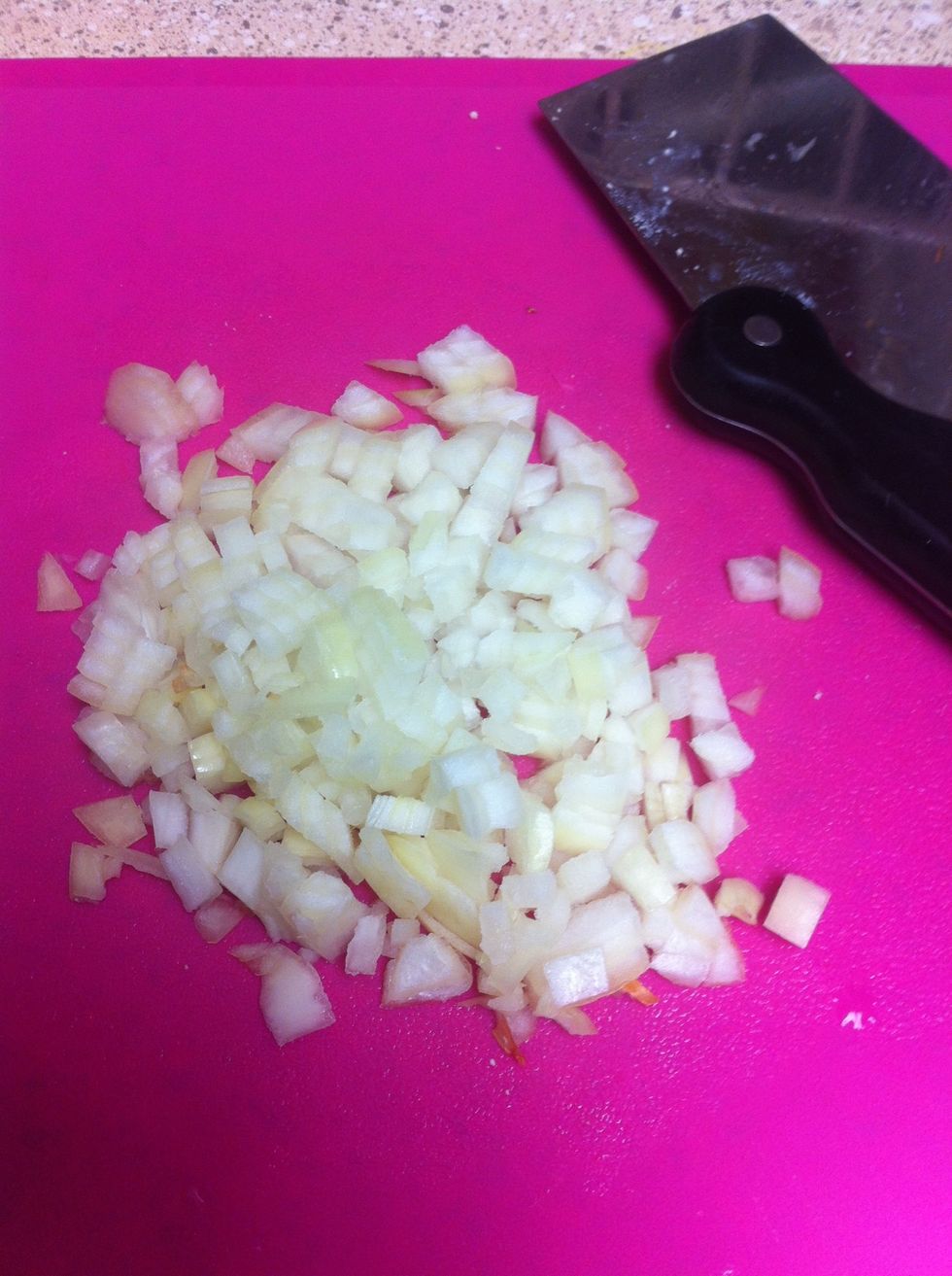 Cut the celery.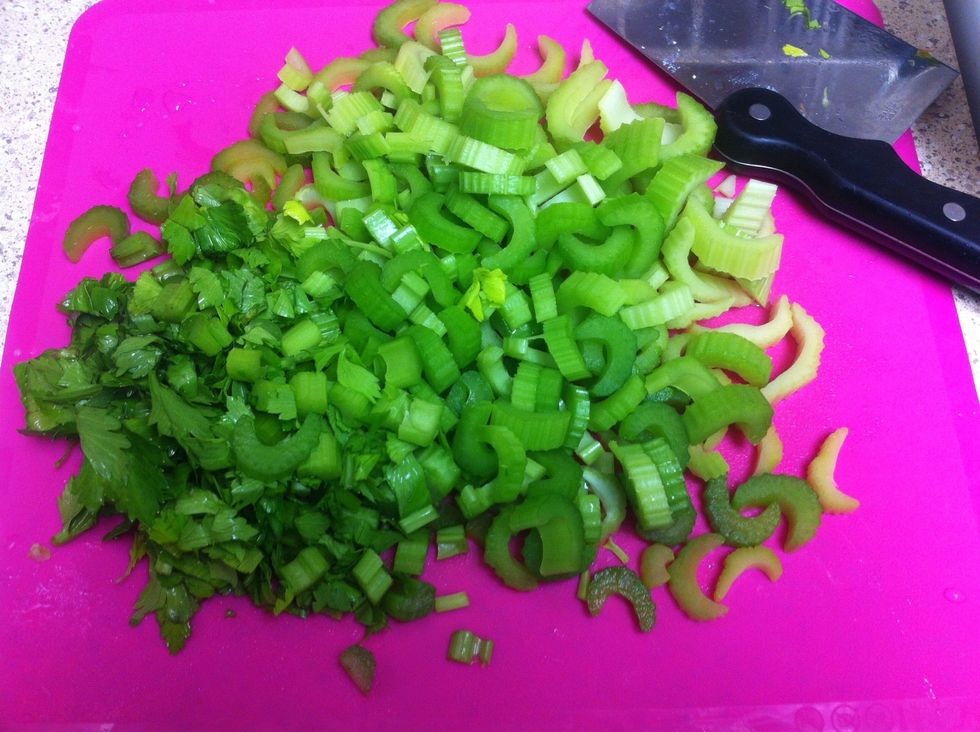 Cut tofu into small cubes.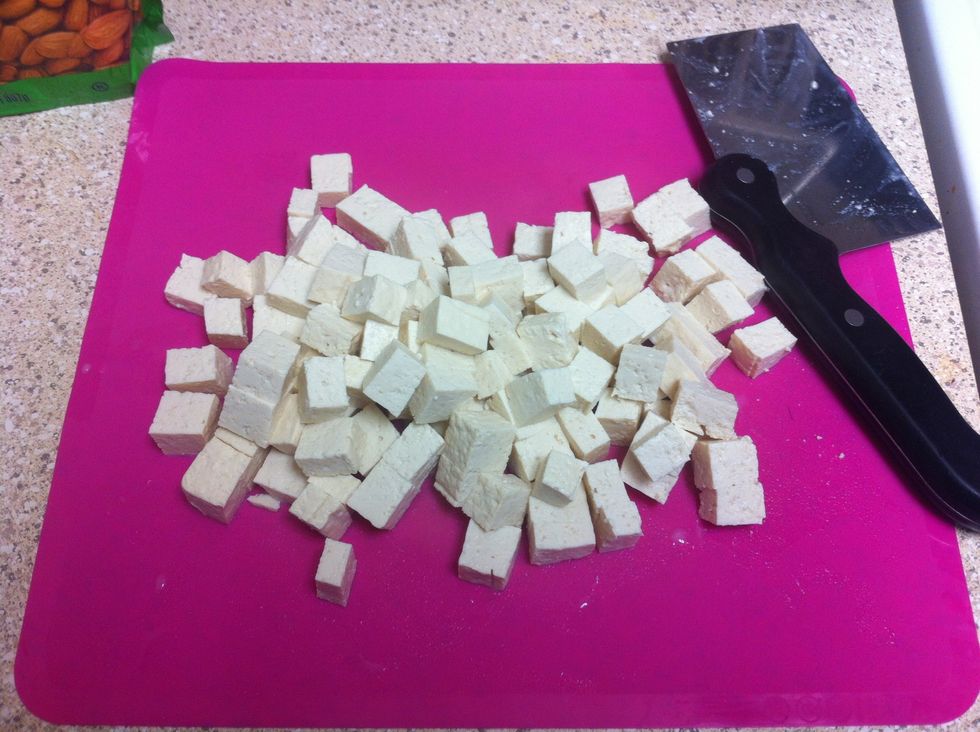 Crushed almond.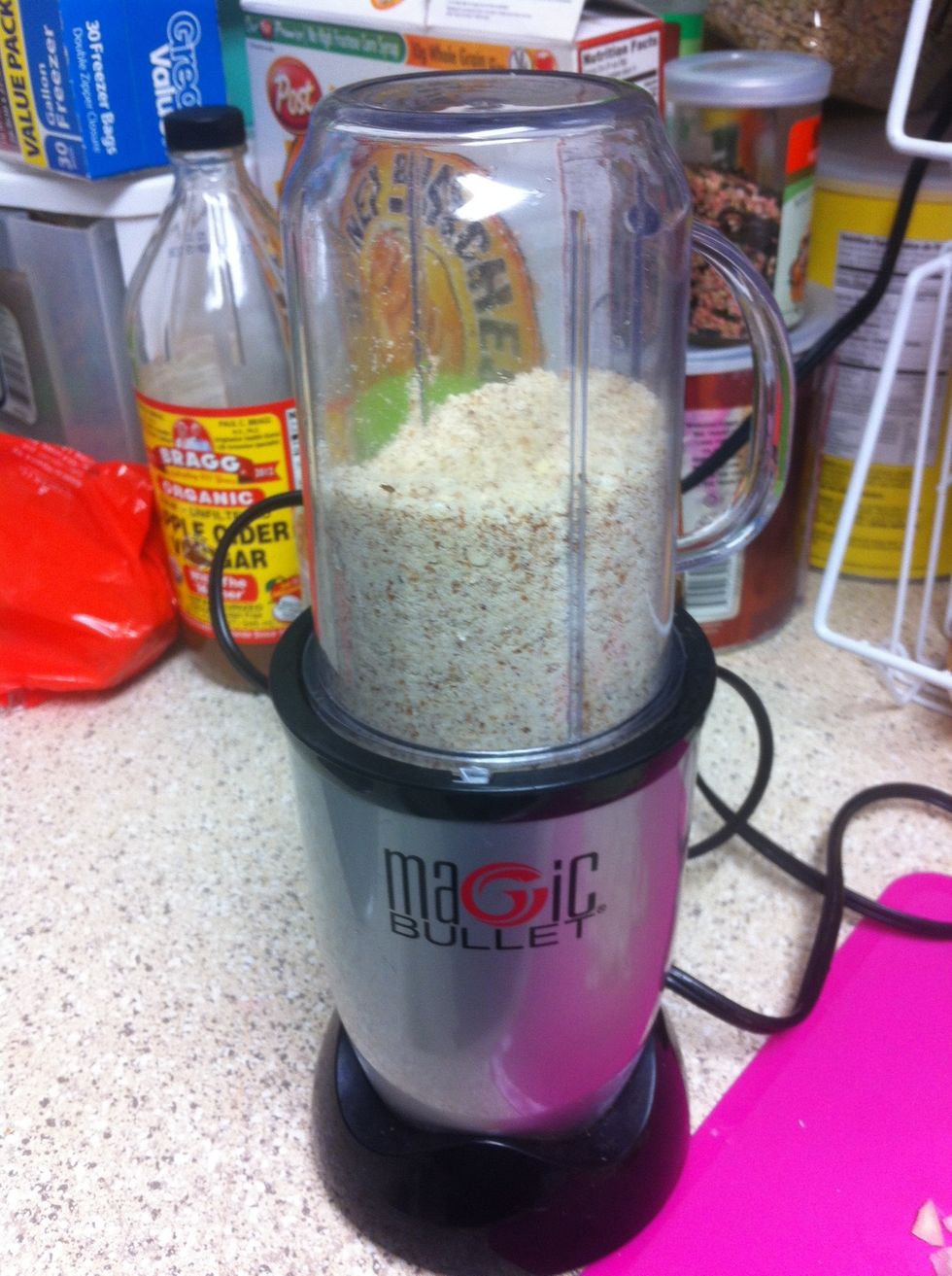 (heat on medium) Add 1 tbsp oil, sauté onion, then garlic (set aside when done).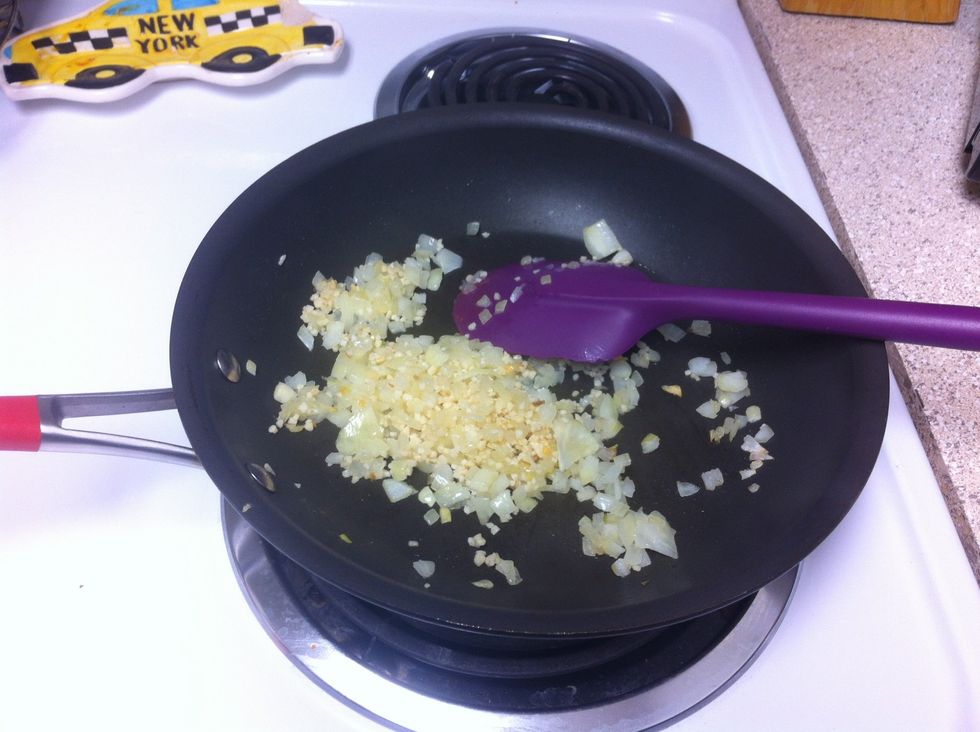 (heat on high) Add 1 tbsp oil, Fry tofu, mix once in awhile until golden brown.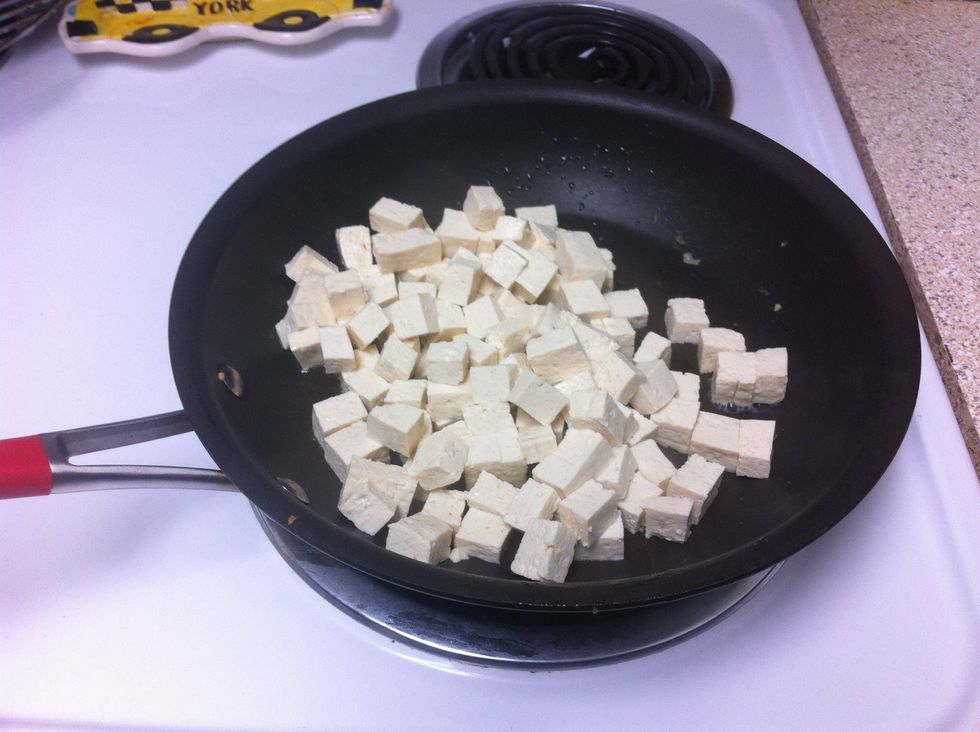 Once tofu is golden brown (lower heat to medium) add celery. Keep stirring.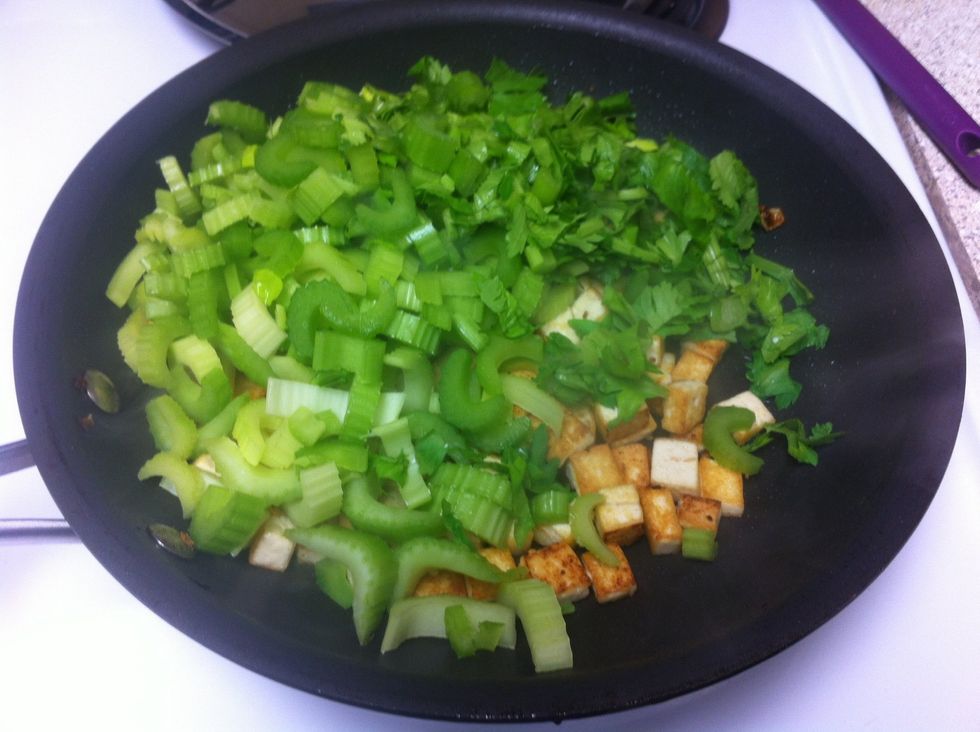 Drizzle over Sesame Oil add crushed Almond, Onion and Garlic, add Oyster Sauce. Mix well. Cook for 2 min.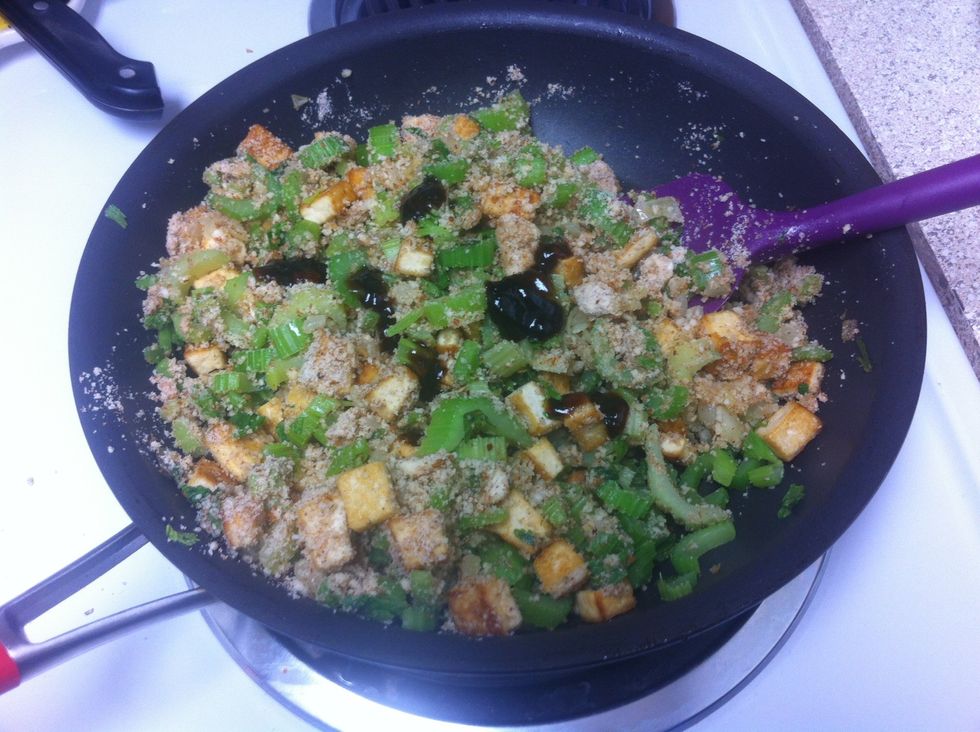 Serve with Rice if prefer.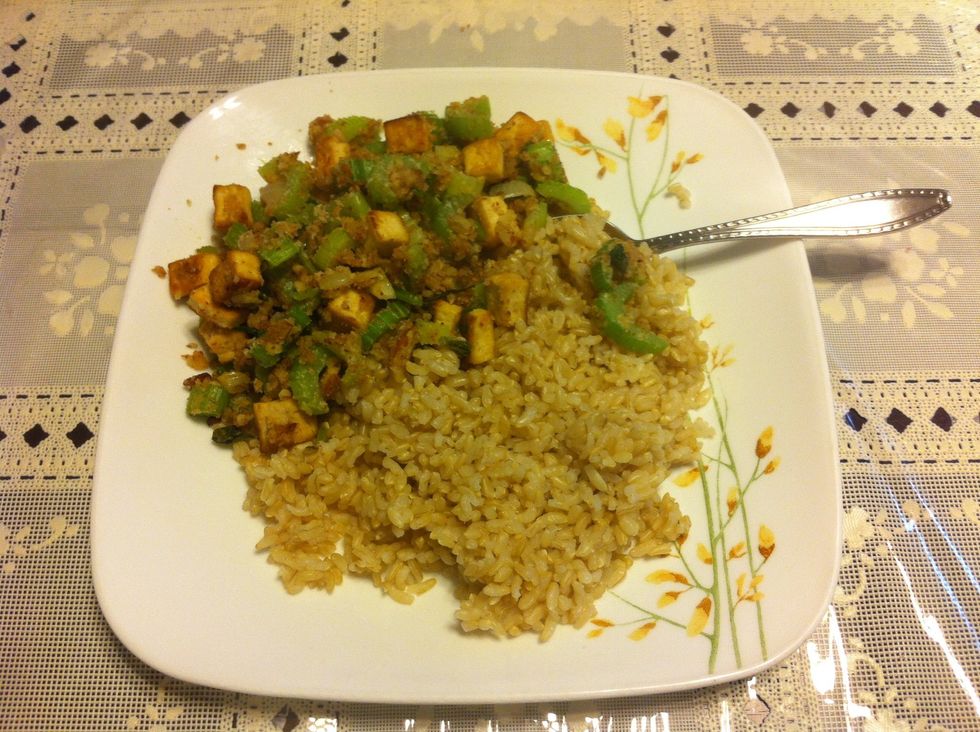 1.0 Extra Firm Tofu
2.0c Celery
0.0c Crushed almond
1.0Tbsp Oyster sauce
0.0c Onion (optional)
1.0Tbsp Garlic (optional)
1.0Tbsp Sesame Oil