How to cook tia teresa's tuna melts
my tia theresa's yummy tuna salad recipe in a tuna melt! enjoi!
134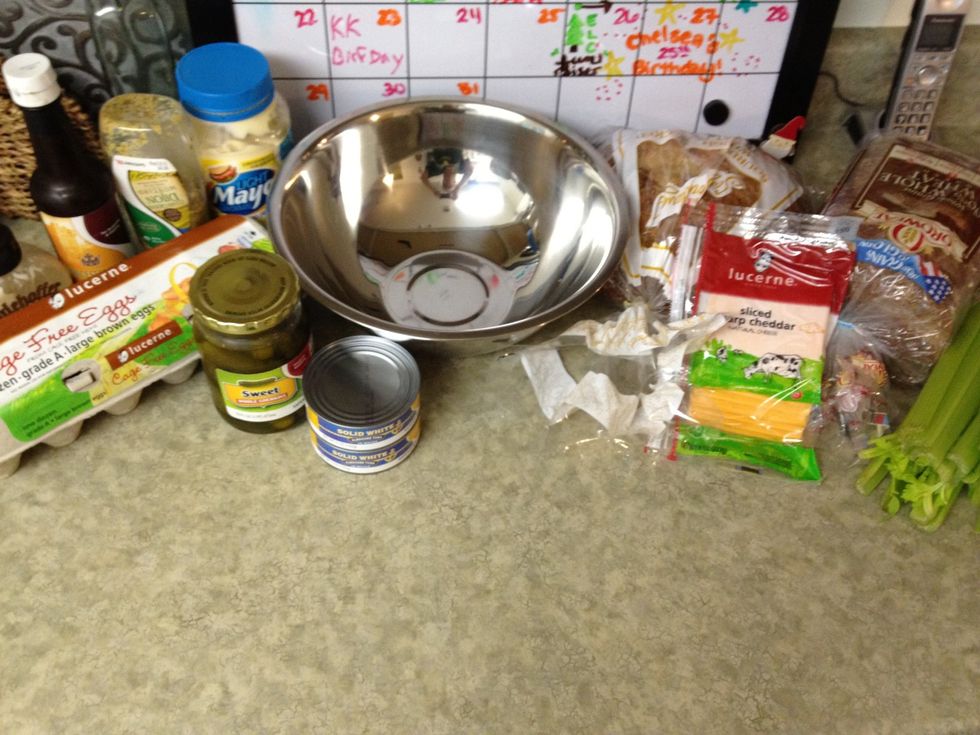 gather your ingredients, I'm hungry - are you!?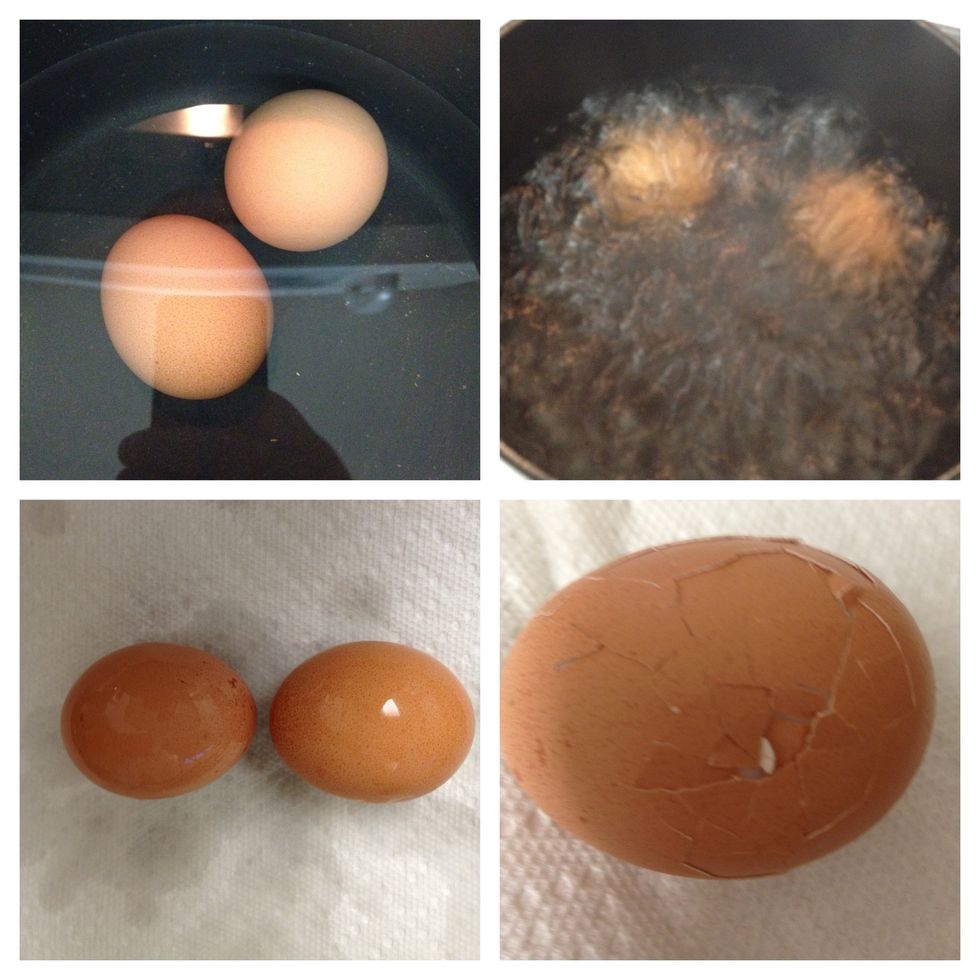 start by hard boiling a few eggs. fill pot with water over the eggs, boil the water for 3-5 minutes, pull eggs from water and peel.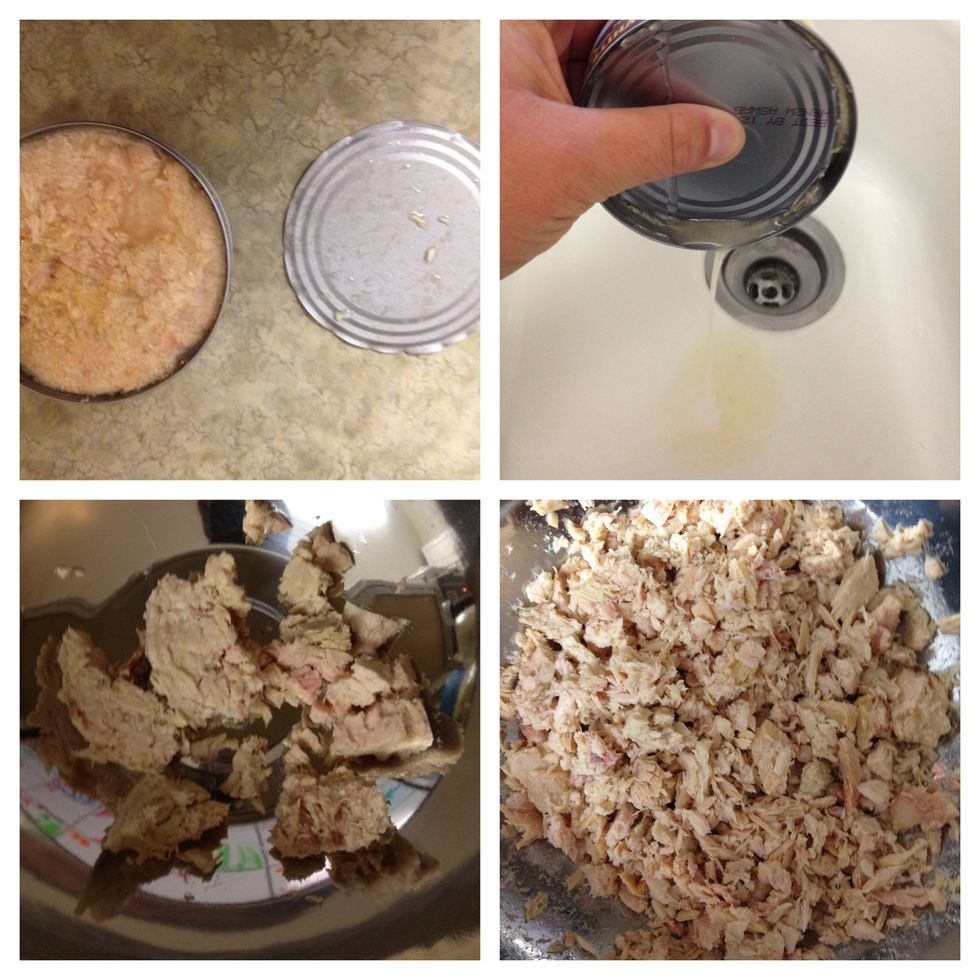 prepare the tuna (fresh or canned.) if canned, I prefer line-caught tuna in water. open, rinse, and drain than transfer to a bowl. when you've got the quantity desired, shred and refrigerate.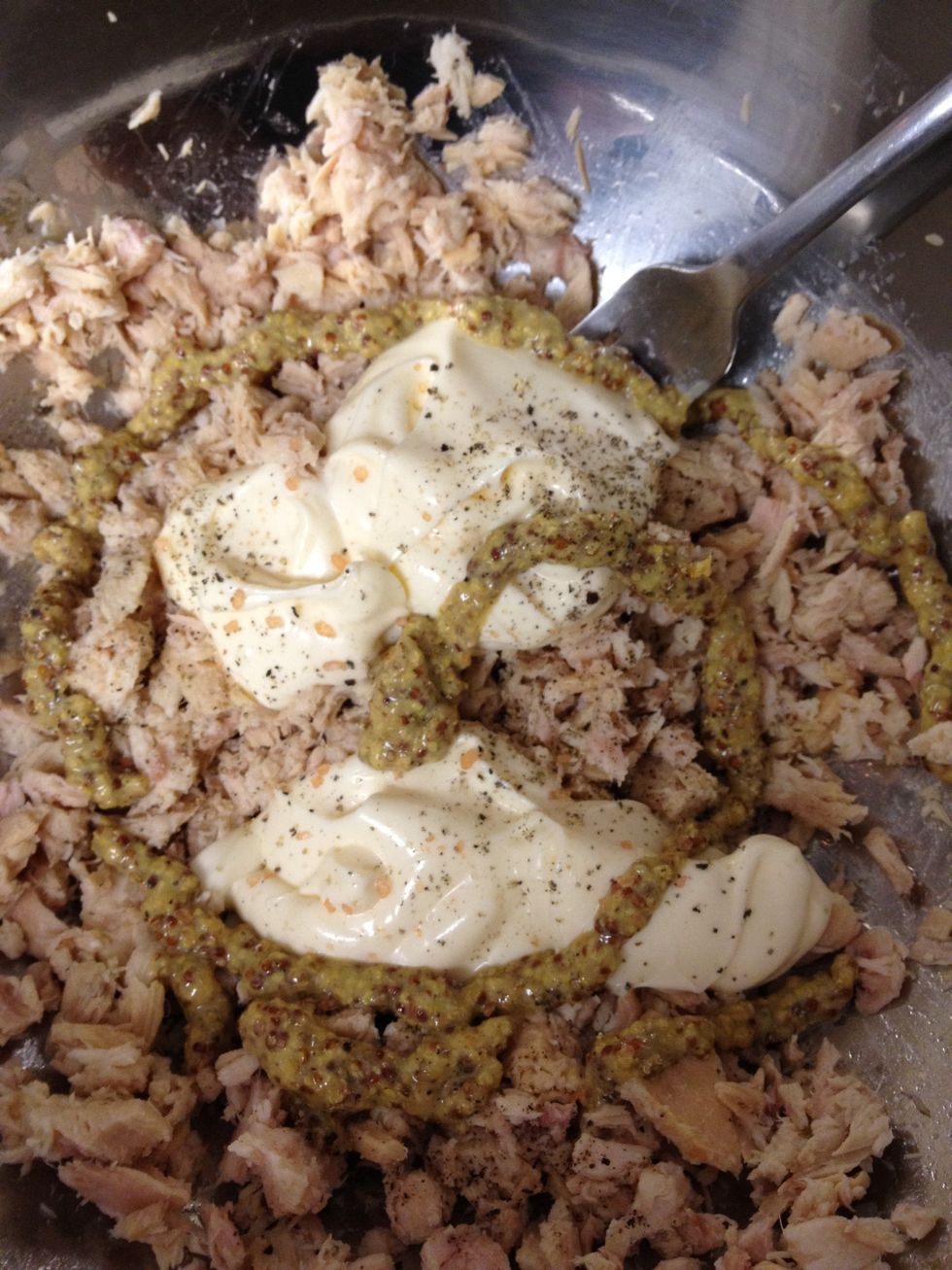 to taste: add mayonnaise, dijon mustard, worcestershire sauce, horseradish, salt, pepper, and white peppercorn. if you desire spicy tuna add paprika, chili powder, cumin, and tapatio.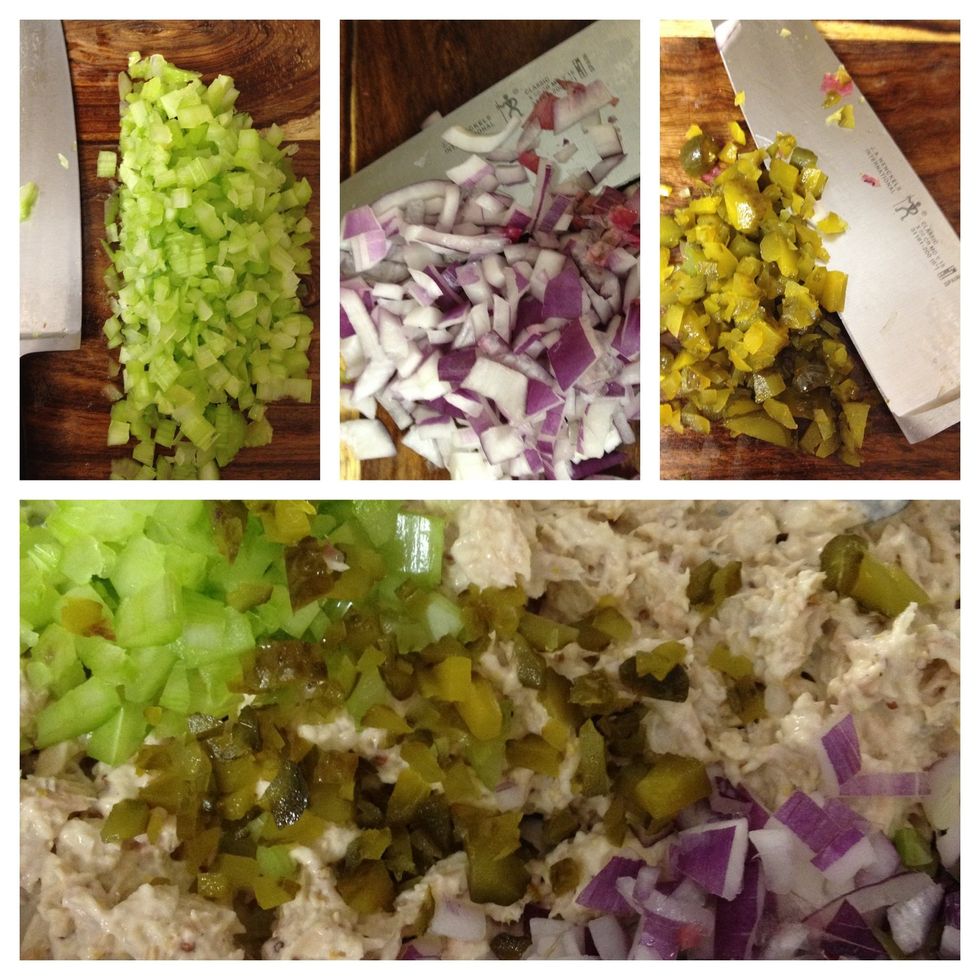 cut celery, onion, and sweet pickles - add to tuna mixture.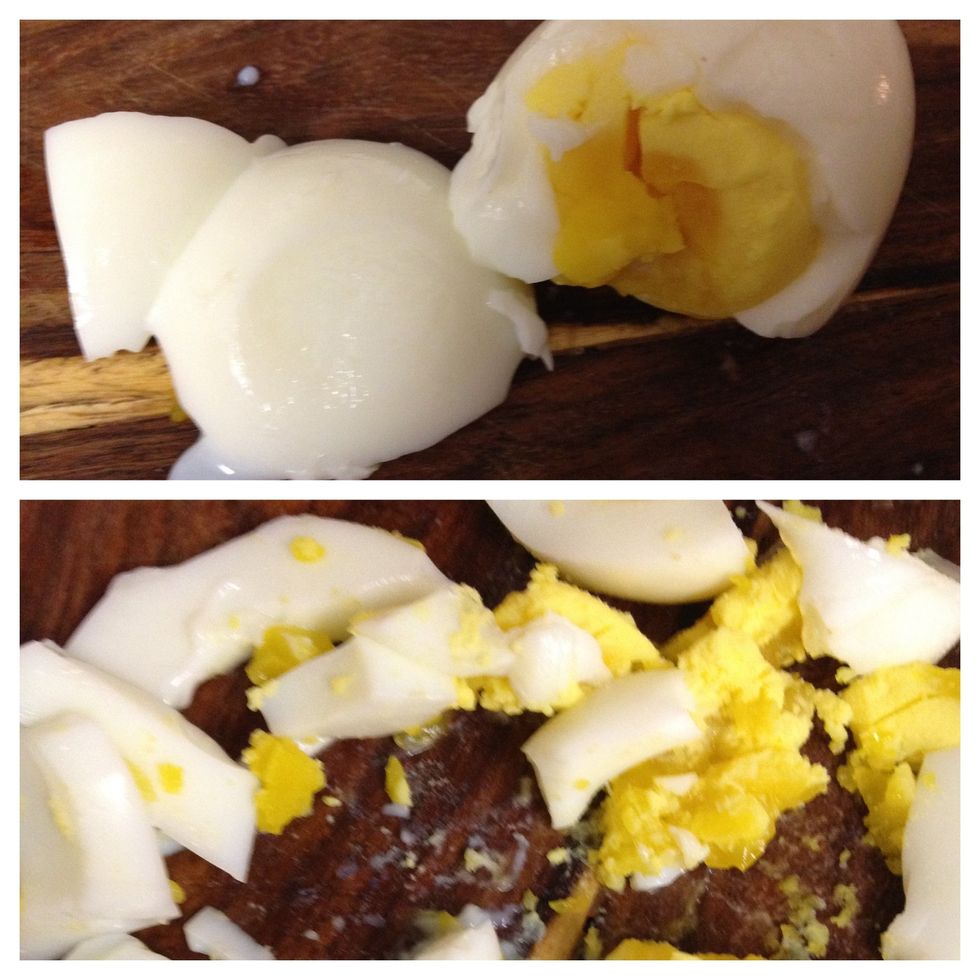 slice up egg and add to tuna mixture. our egg turned out a bit on the medium side. we'll be ok, haha.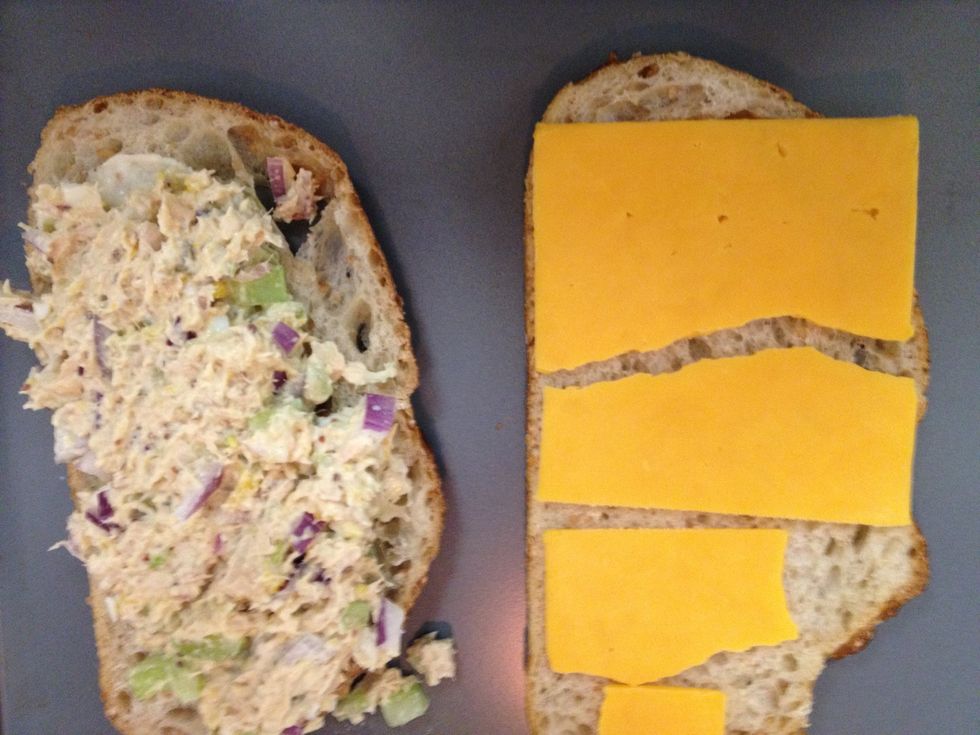 lightly butter both sides of bread, add cheese and tuna. place on a cookie sheet in broiler for two minutes.
enjoi! me amo mi tía theresa! gracias por la buen receta. salud!
Tuna
Mayonnaise
Dijon Mustard
Worcestershire Sauce
Horseradish
Celery
Onion
Sweet Pickles
Bread
Cheese
Eggs
Jessica Self
I'm a preschool teacher married to an auto mechanic. We share our lives with our two pups: Holley, our yellow lab, and Howard, the St. Bernard. \n<3