How to cook thyme sweet potato fries
These fries are a wonderful treat. Http://marisa-makes.blogspot.com/
26
Preheat oven to 425 degrees. Get your baking sheet ready.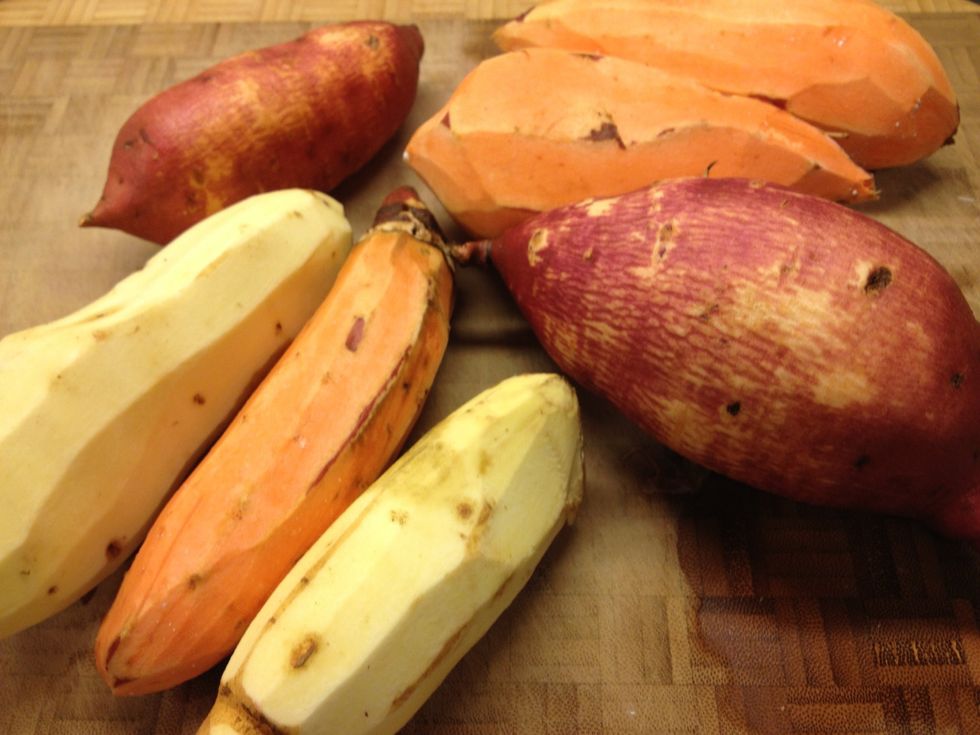 Wash and peel sweet potatoes.
Cut sweet potatoes into small sticks. These are about 1/4 inch.
Place sweet potatoes in a bowl and microwave for 3 minutes. This gets the cooking started so you don't have to bake them as long.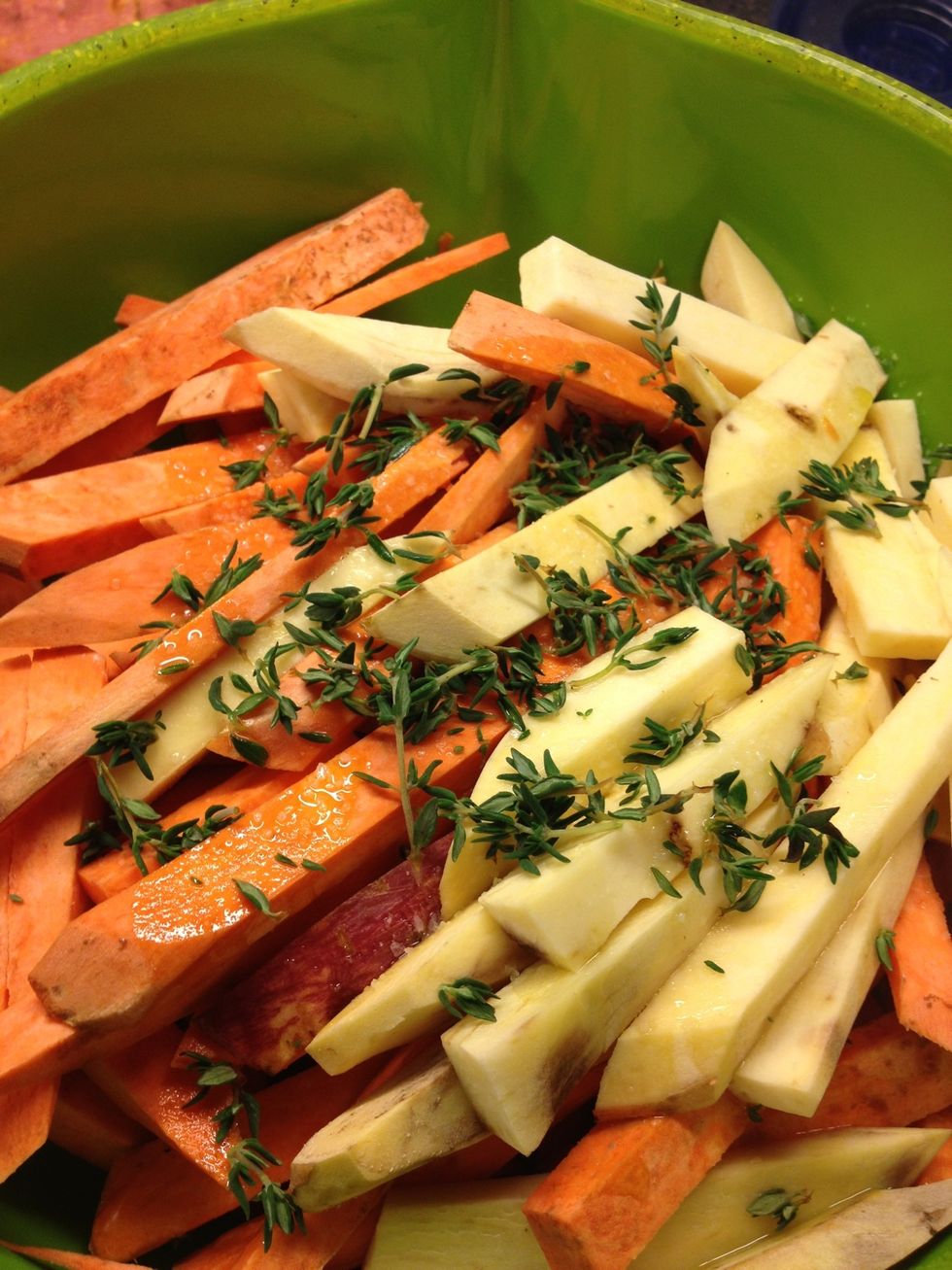 Drizzle olive oil over potatoes and add salt and thyme leaves. Stir well then place on a baking sheet.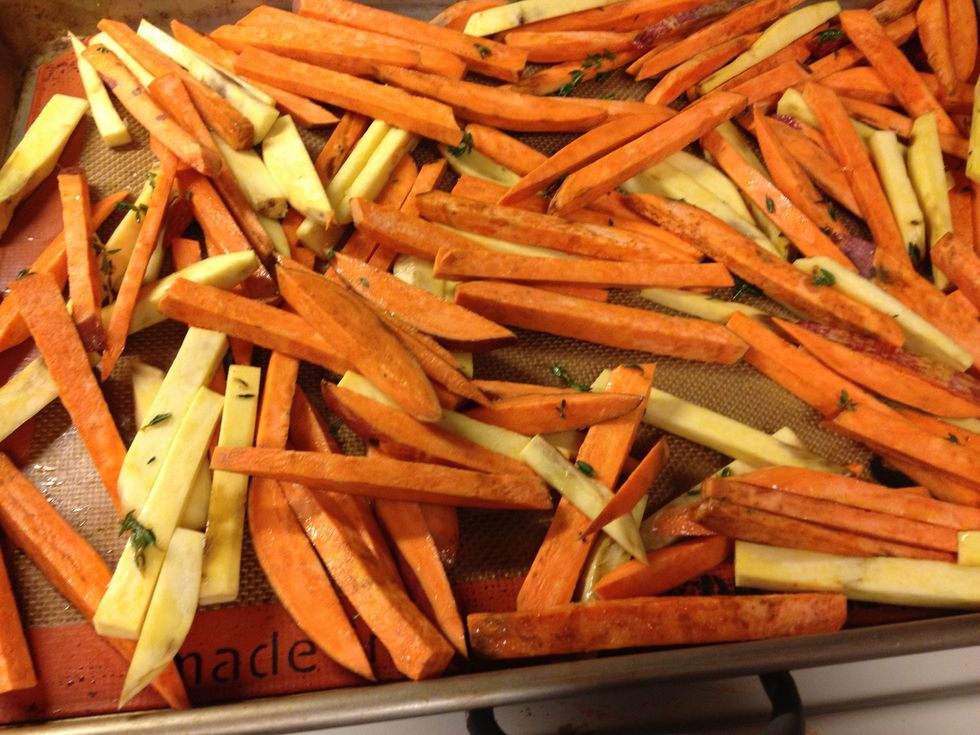 Place in oven and bake about 25 minutes. Or until the fries are soft inside and crispy out.
Enjoy with your favorite dipping sauce.
4.0 Med or large sweet potato
Sprig of Fresh thyme
2.0Tbsp Olive oil
2.0tsp Kosher salt
Baking sheet