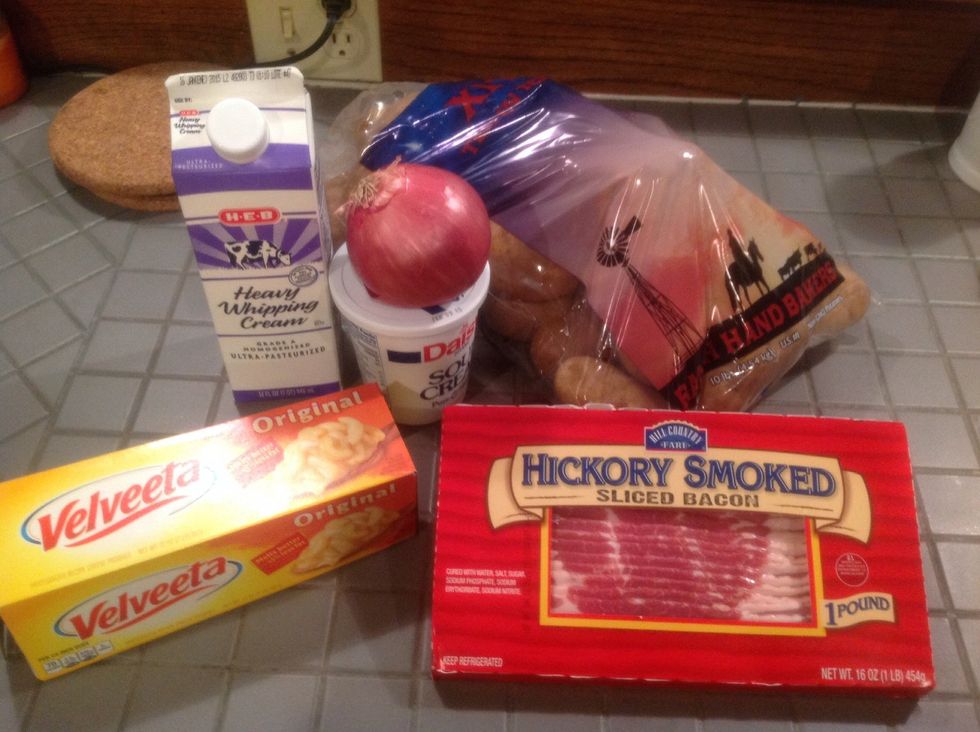 Gather your supplies!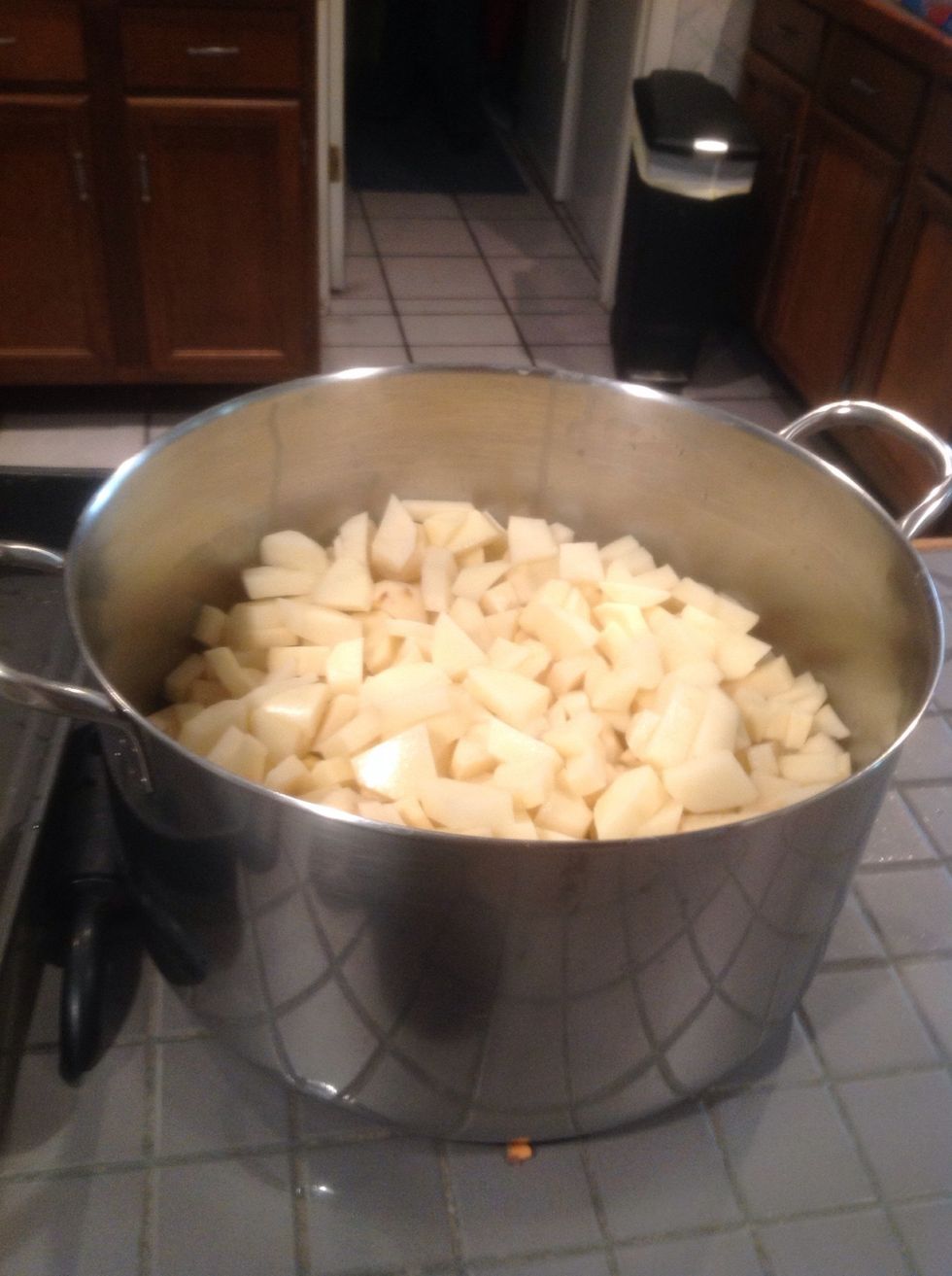 Peel and dice your potatoes and place in a pan.
Put water in the pan to just cover the potatoes. Bring potatoes to a boil and cook until they are soft.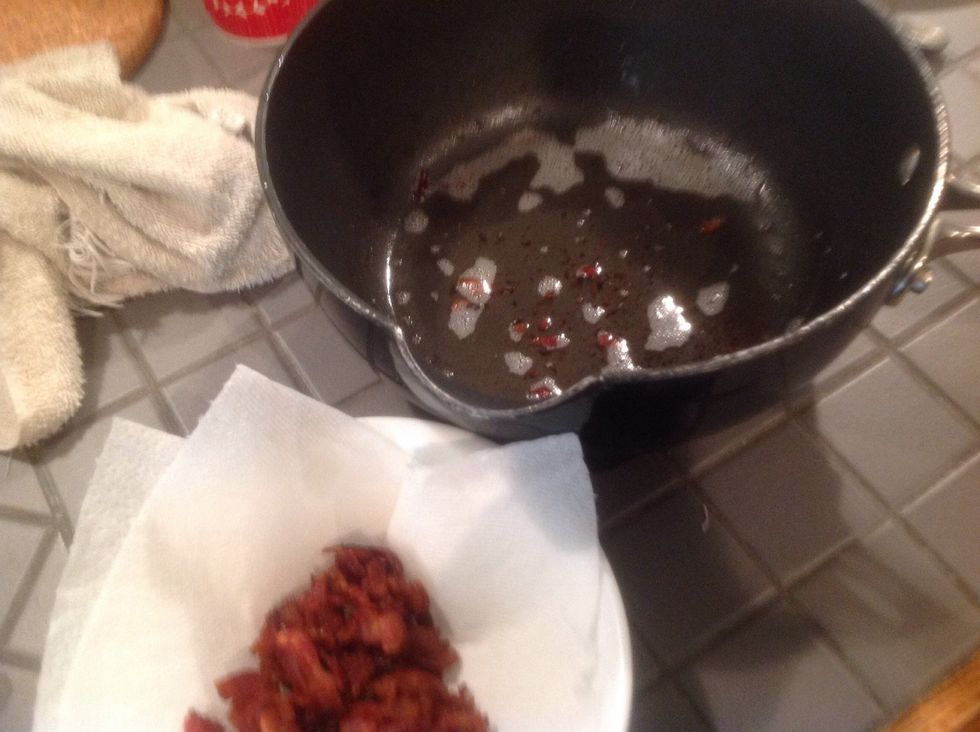 While potatoes are boiling, cook 4-5 pieces of bacon and set bacon aside. (You can add crumbled bacon later if desired)
Sauté the diced medium onion in the bacon grease.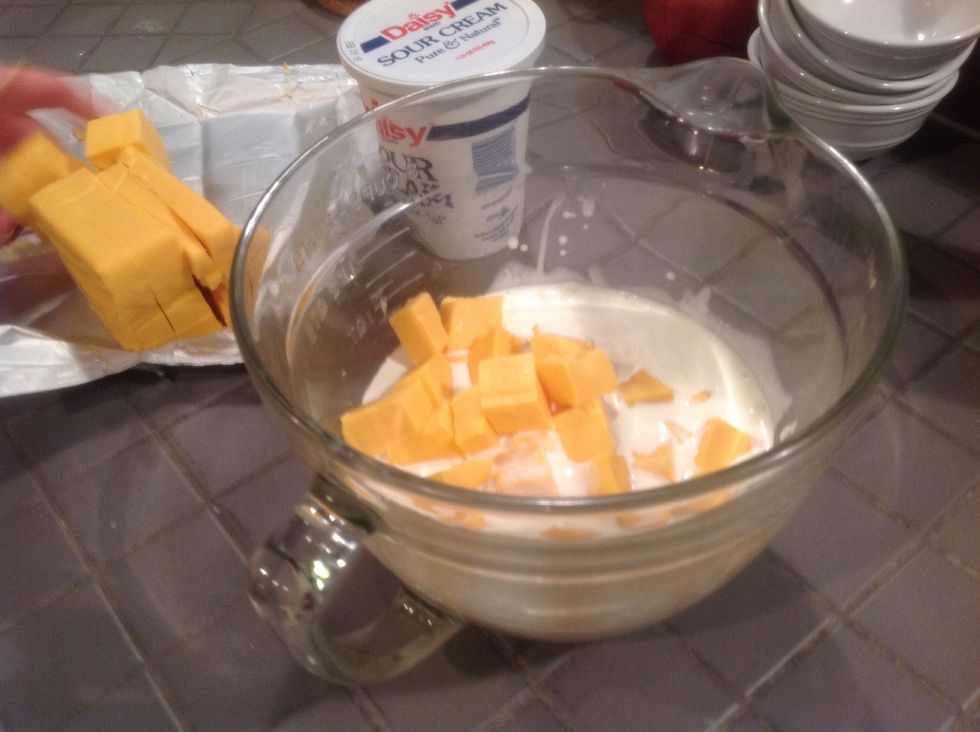 In a microwaveable bowl, add about 1/3 to 1/2 of the carton of whipping cream. Then add the sliced pieces of velveeta cheese. (2 lbs)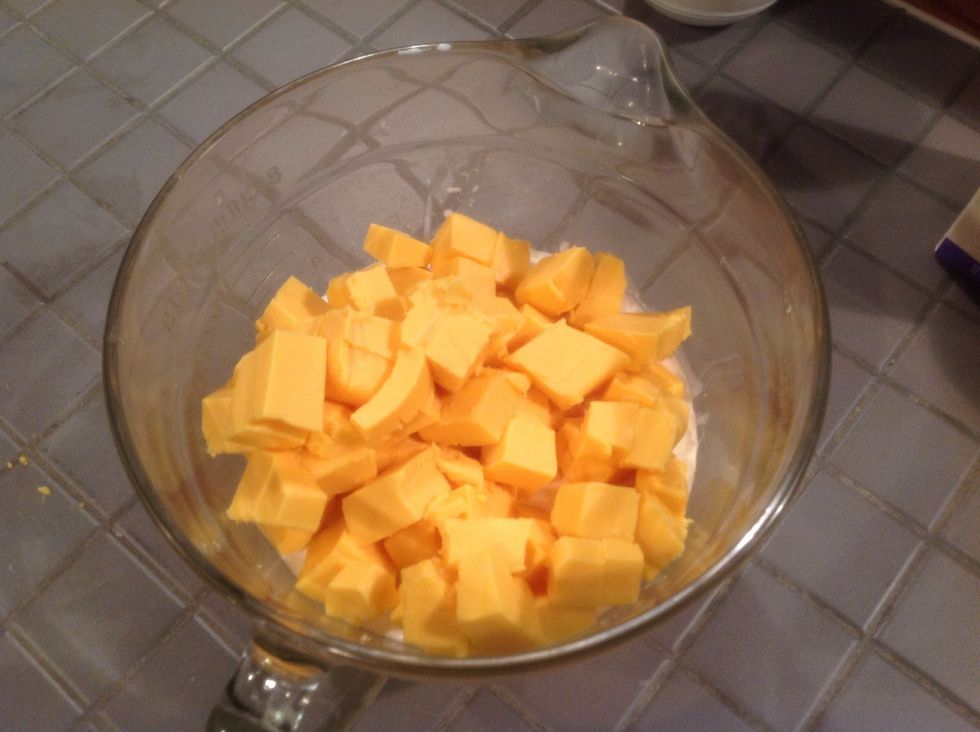 Place glass container in microwave and cover. Check every 2 minutes and stir until most of the cheese is melted.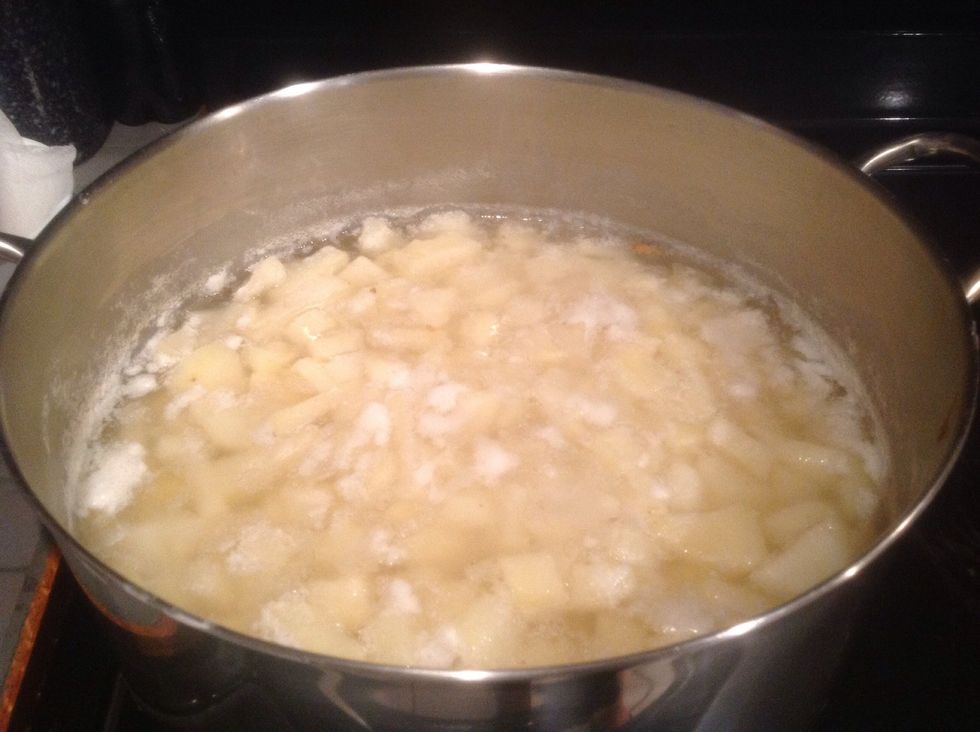 Once your potatoes are done.............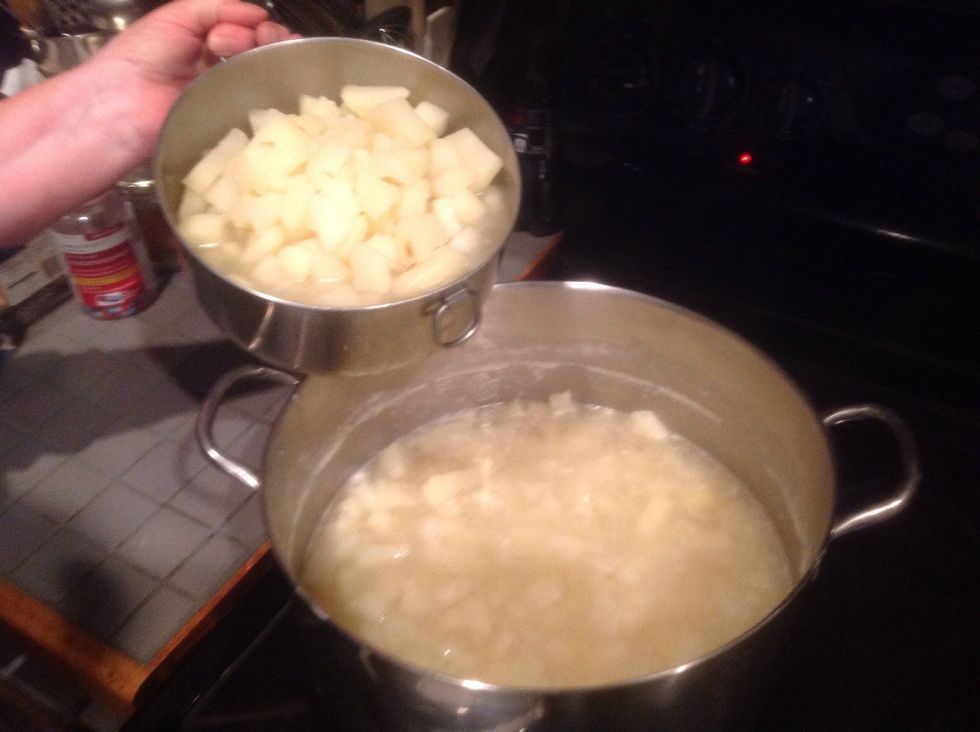 Spoon out about 1/2 of the potatoes temporarily.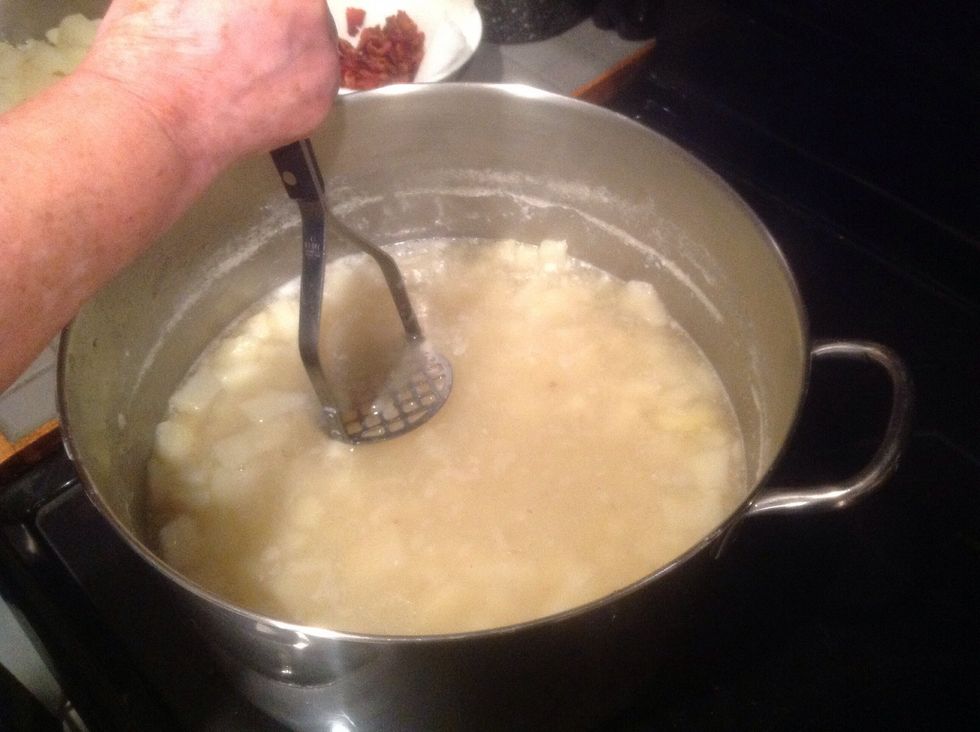 Mash the remaining potatoes in the pan until most of the potatoes are mashed.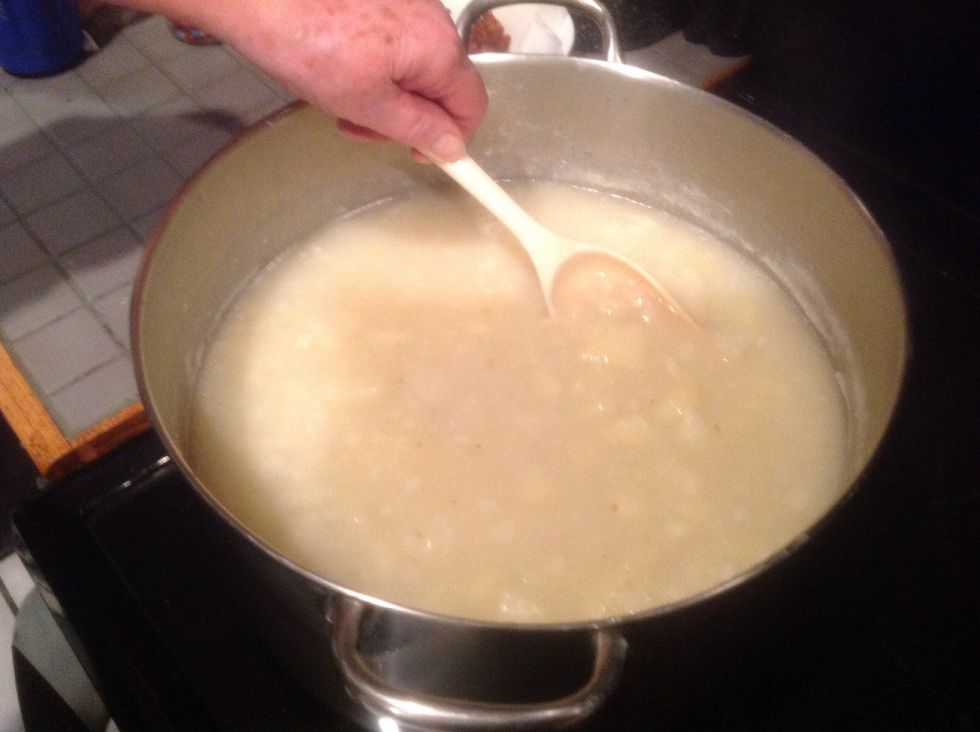 Add back the potatoes that you removed temporarily. Stir with original soup mixture.
Add a tub of sour cream to the soup mixture.
Add the remaining whipping cream.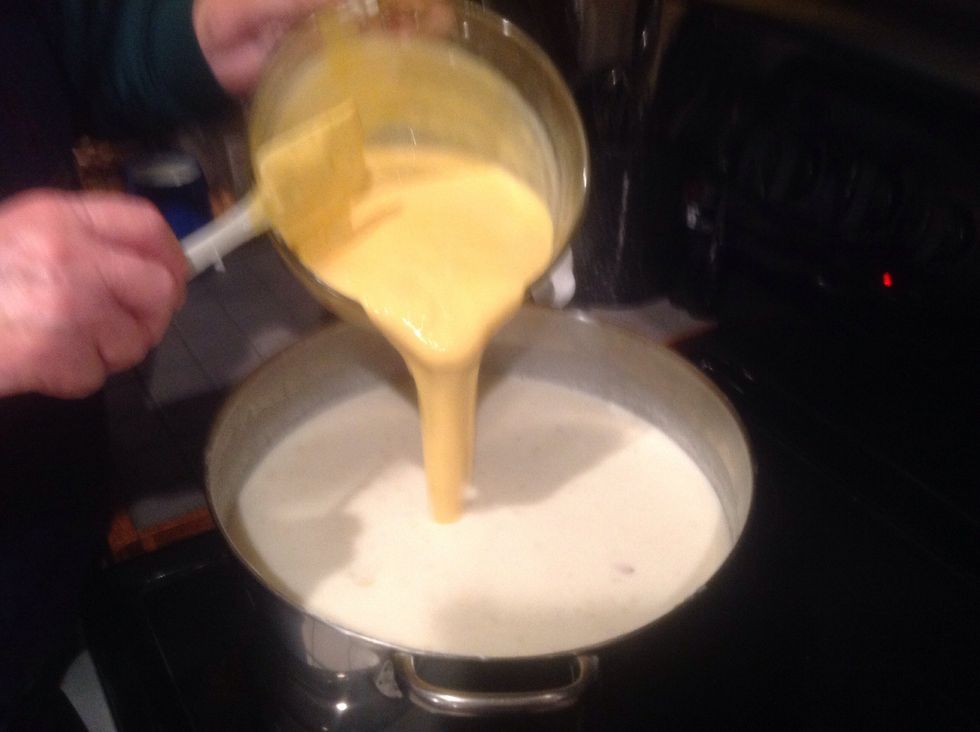 Pour the melted velveeta mixture into the potatoes.
Heat soup on stove. IMPORTANT: Stir frequently and do not let soup burn! When it is heated to desired temperature - set pan off of stove! Garnish with green onions, bacon bits, shredded cheese!
4-5 pieces of cooked bacon (2 tbsp bacon grease)
10 lb bag of potatoes
1 qt of whipping cream
2 lbs velveeta cheese
1 - 8 oz tub of sour cream
Salt and pepper to taste
Water as neededd
1 medium onion
Note: this is cooked in a 12 quart pan and makes
Note: this will make about 11 quarts of soup
Note: adjust recipe as necessary