How to cook the ultimate sandwich in 10 minutes
This sandwich requires only 10 minutes, 8 ingredients, and a toaster oven. With this sandwich recipe, you can make it for friends, or have it for a late night snack! Check out this munchie and share!
561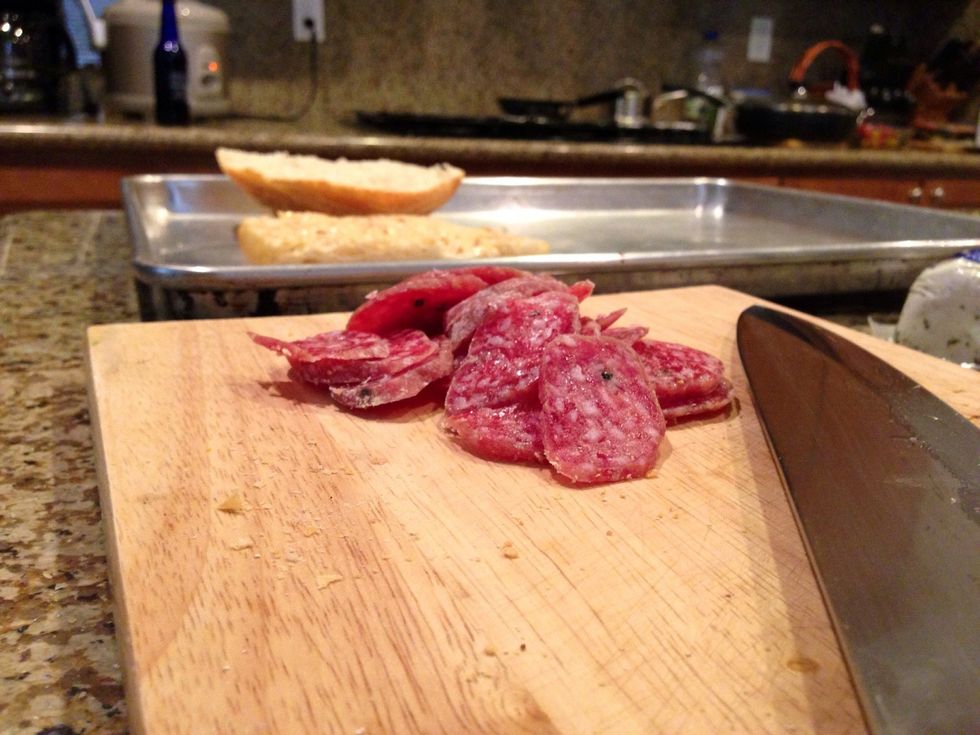 Slice salami and cut the garlic ciabatta bread in half.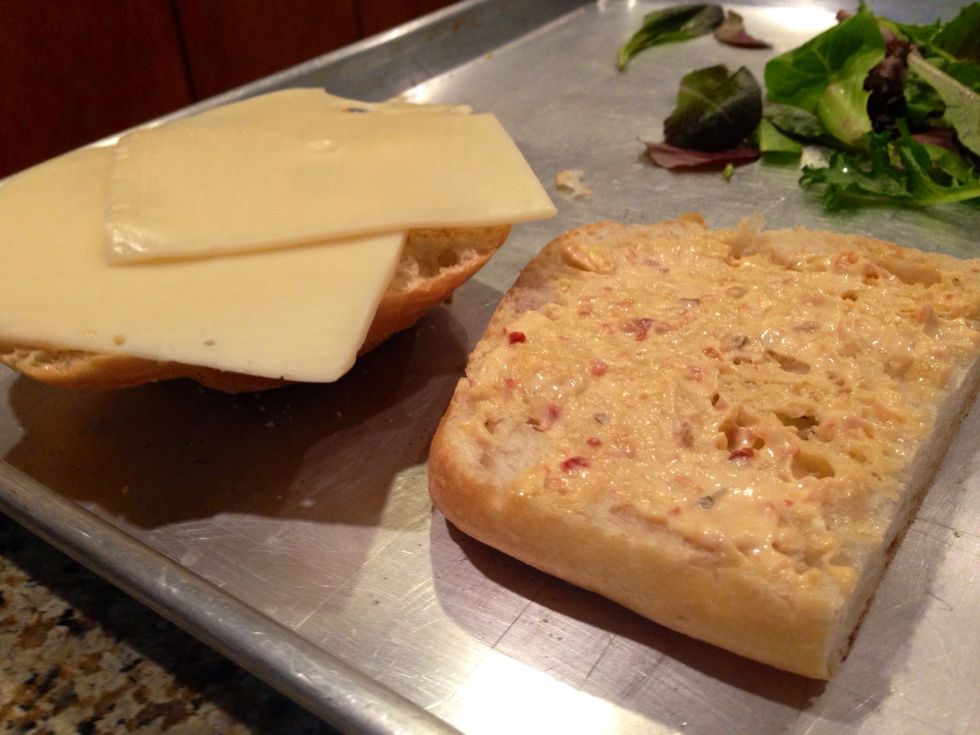 Combine red chill sauce and mayo in bowl and spread on garlic ciabatta bread. Place Swiss cheese on other slice.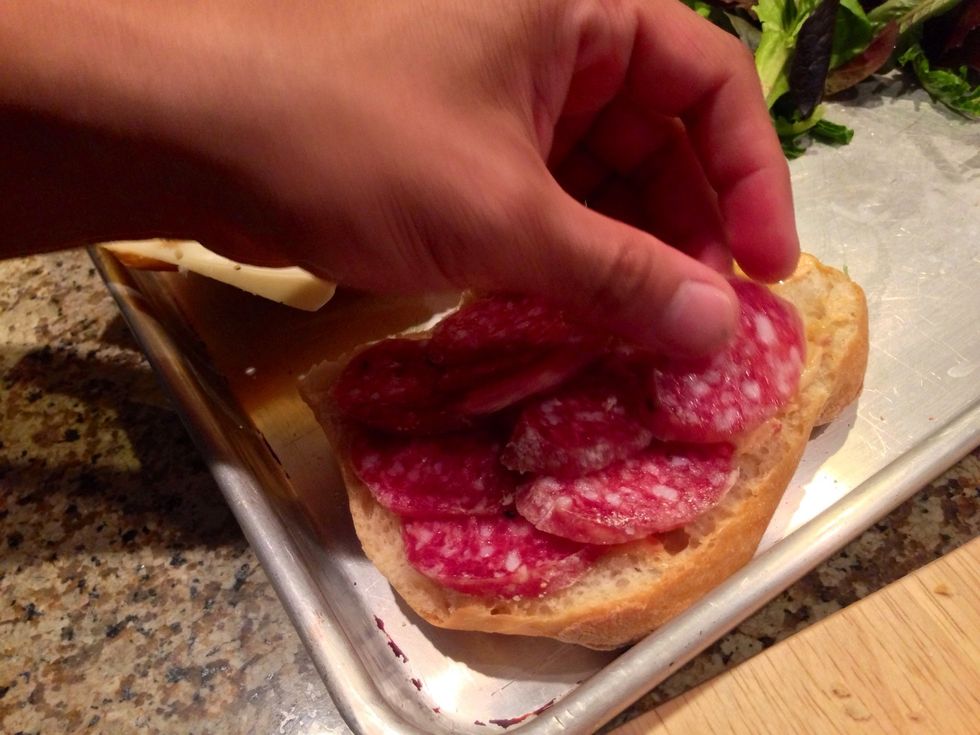 Lay the salami on bread.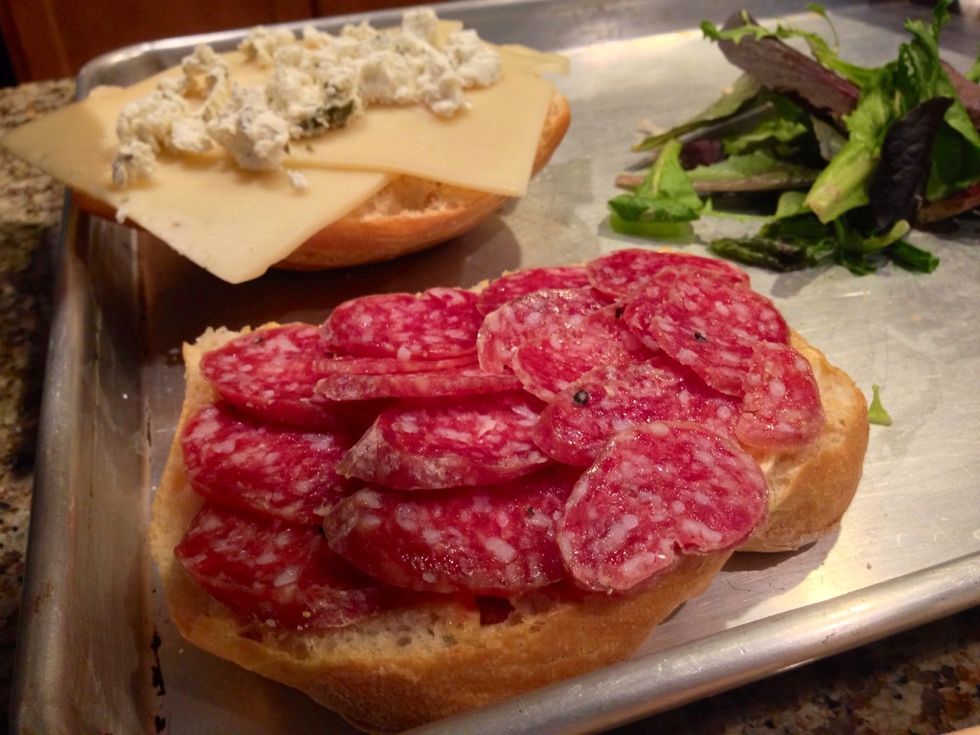 Place the chèvre cheese and crumble on top of swiss cheese.
Toast both slices in a toaster oven until cheese is melted and the salami is warm.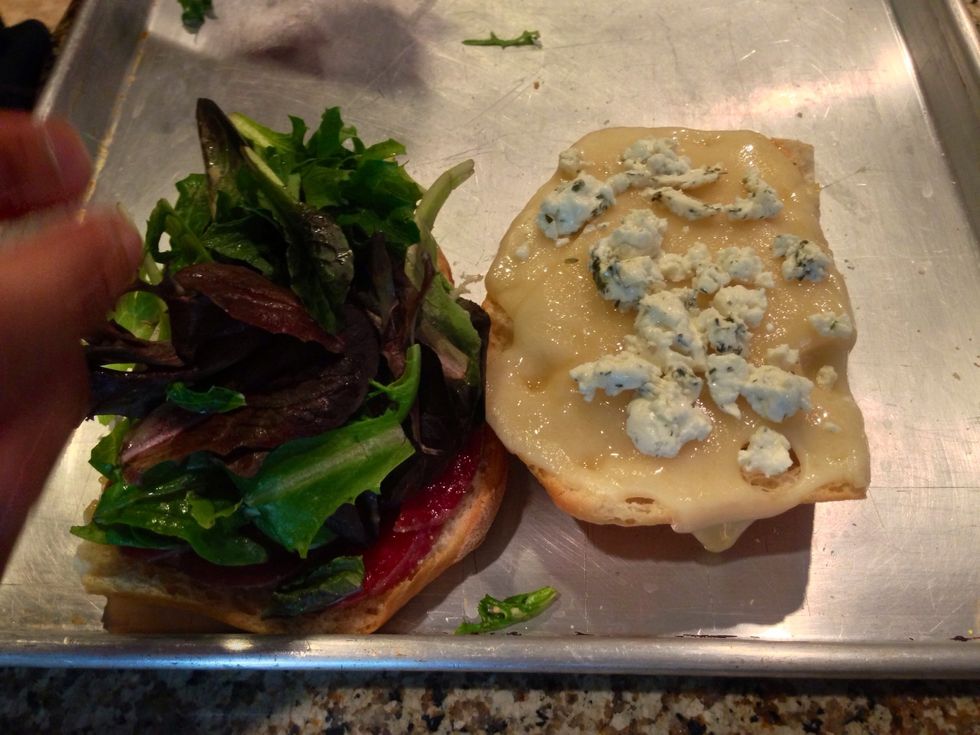 Add some spring mix on the sandwich.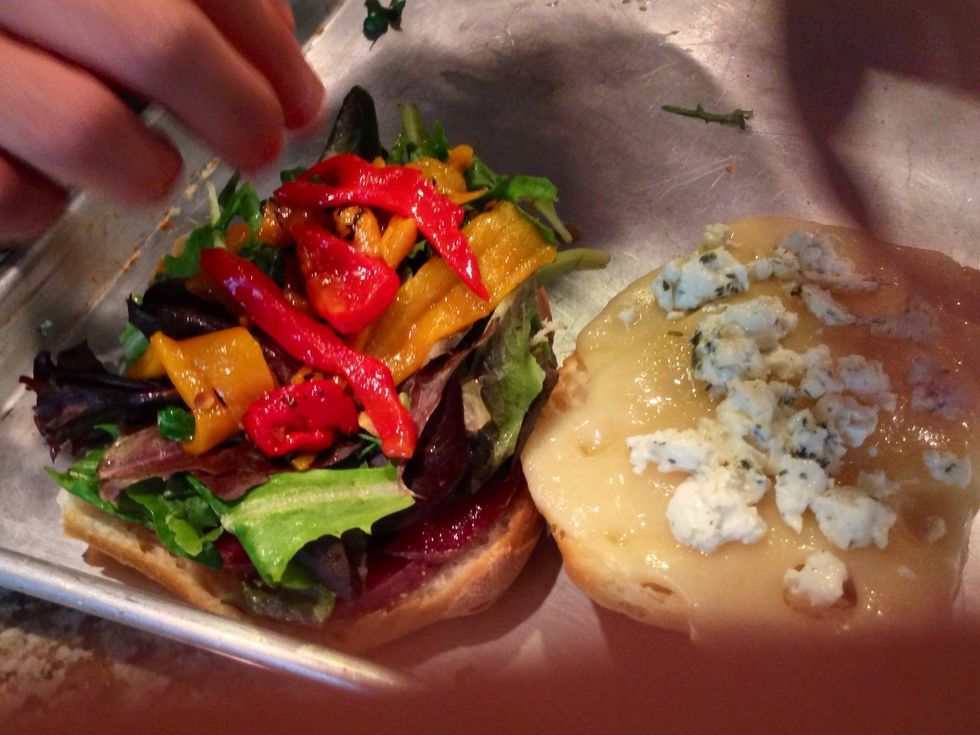 Add some roasted bell peppers.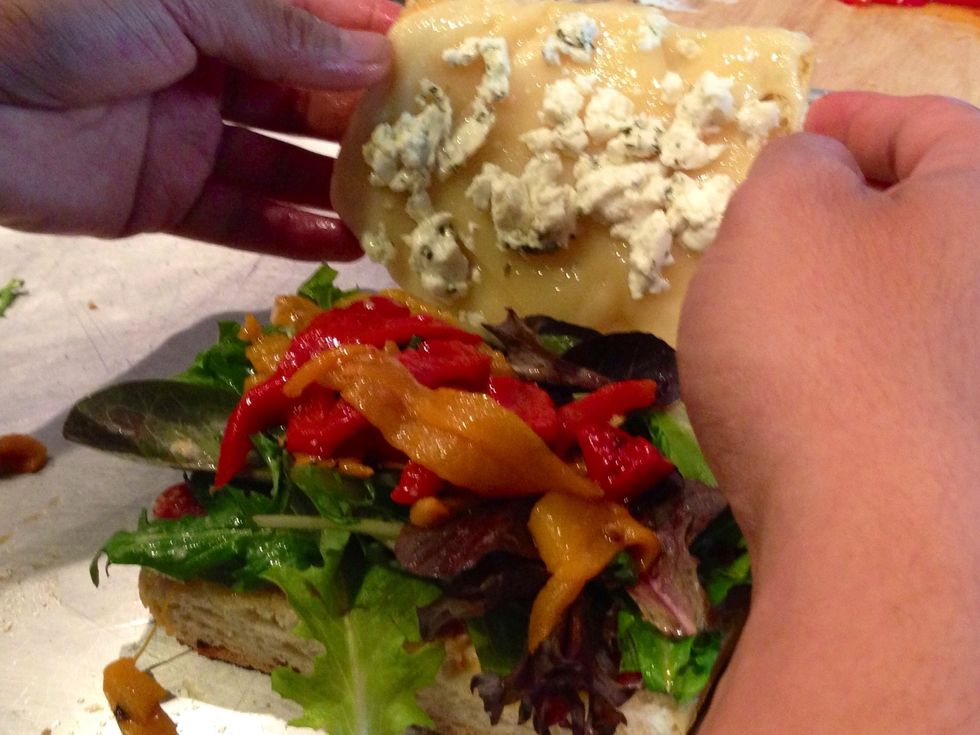 Top the sandwich with the other half.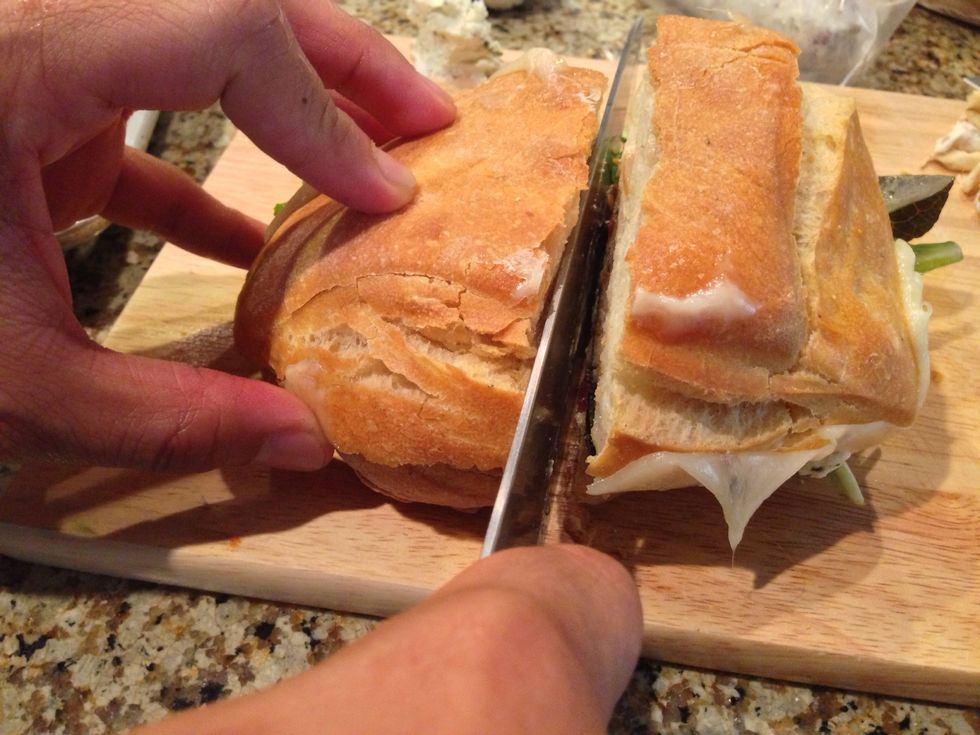 Cut sandwich in half.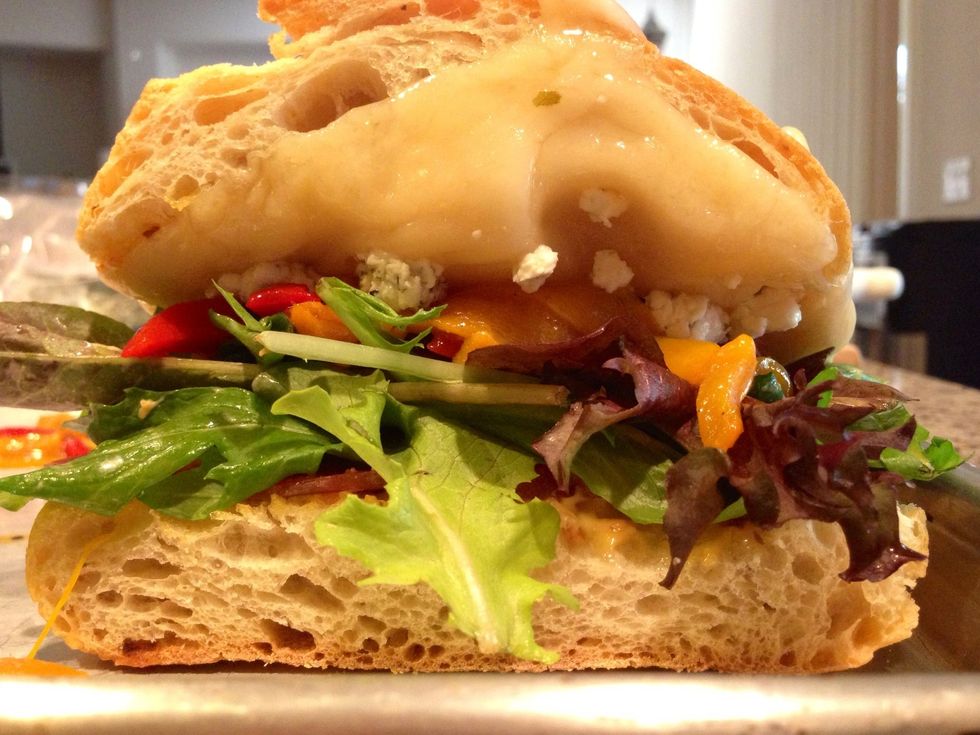 The ultimate stacked sandwich with 8 ingredients and 10 minutes of time.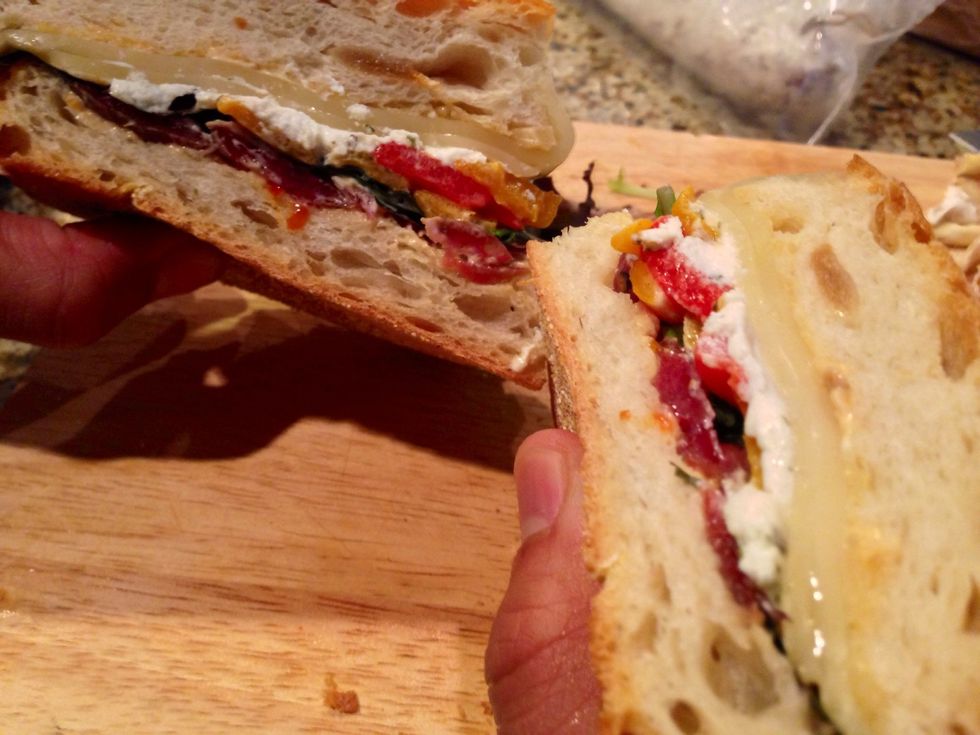 ENJOY. Eat!
The Foodbox: Aged Salami & Swiss Cheese Sandwich!
1 loaf garlic ciabatta bread
red chili sauce
mayonnaise
mixed greens
roasted bell peppers
swiss cheese
chèvre (goat) cheese
aged salami