The tastiest steak EVER! The Soy sauce tenderises the meat giving it a velvet texture while the olive oil and garlic give the kicking taste! It's a must try!
27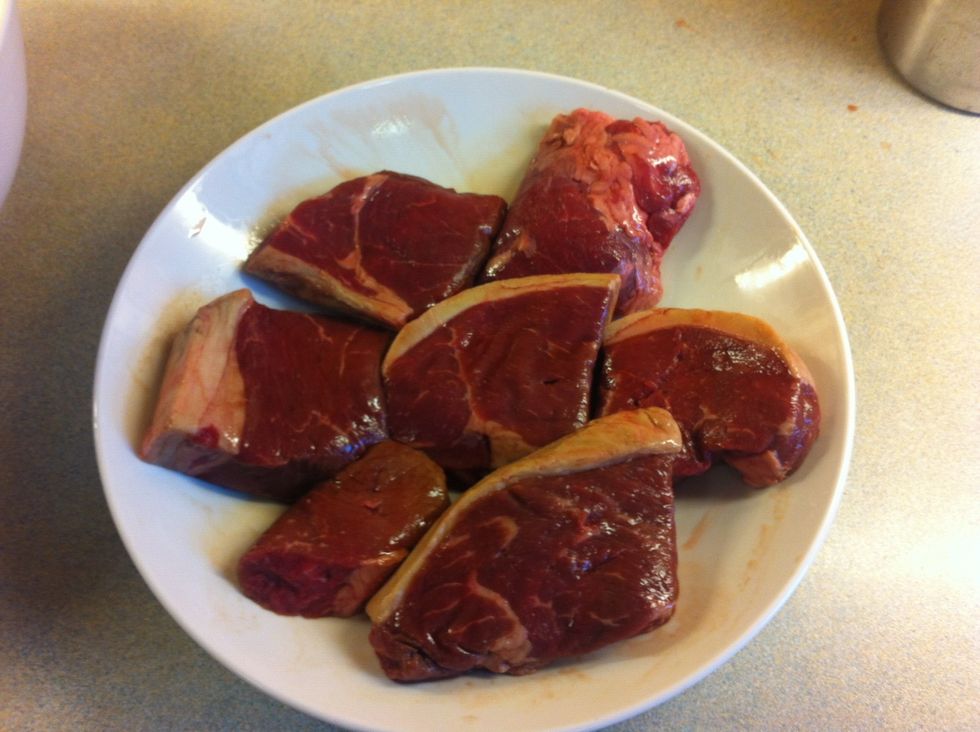 Have your fresh steaks ready for marinade.. (rump steaks are best to use)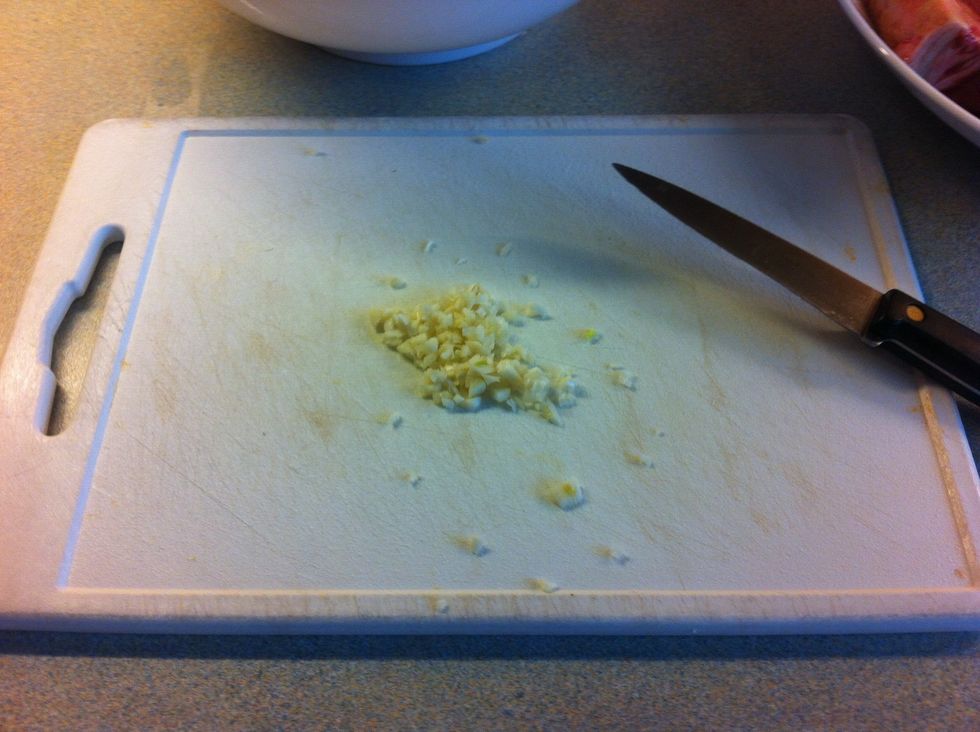 Chop 2 cloves of Garlic into tiny pieces..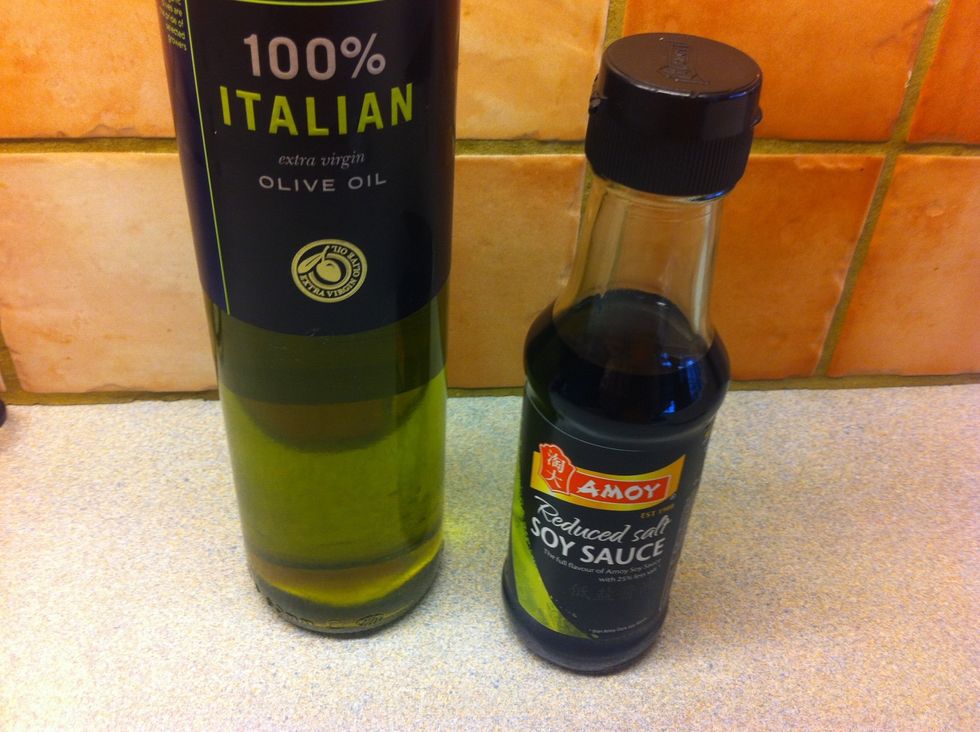 Have your Olive Oil & Soy Sauce at the ready..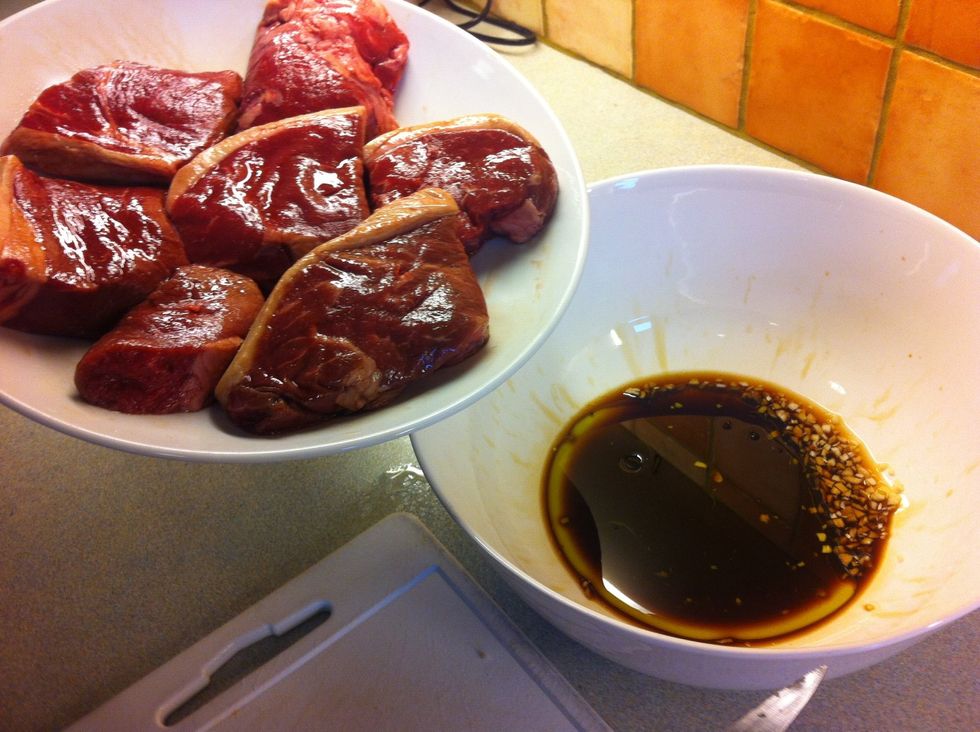 Throw in the garlic then pour an equal amount of Olive oil & Soy sauce into a deep bowl or dish, (enough to cover the steaks)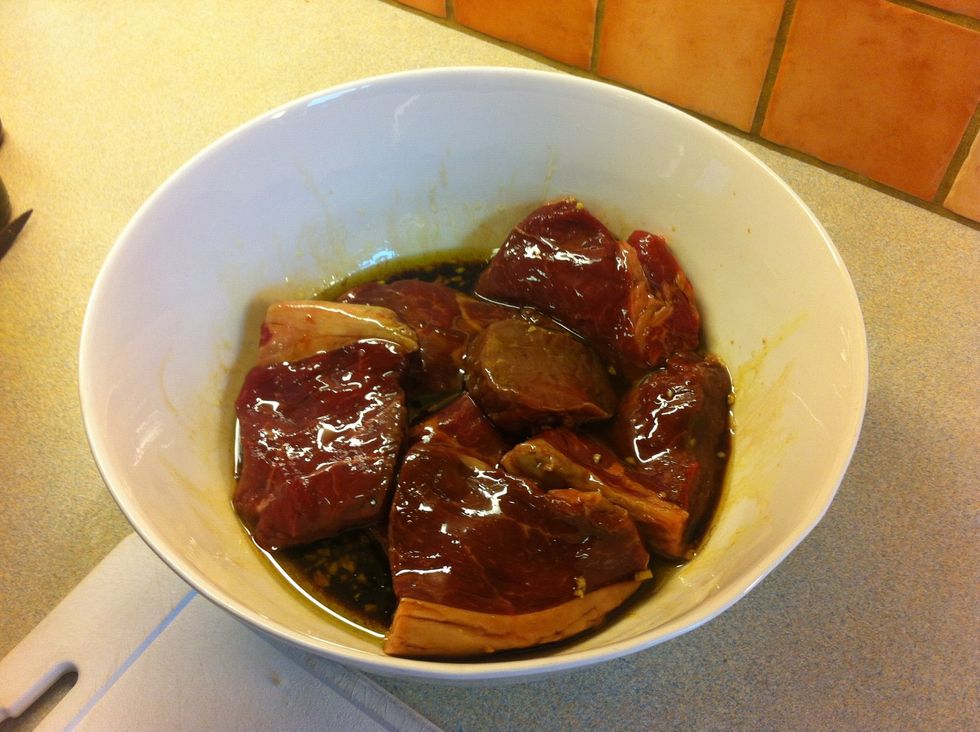 Smother the steaks in the marinade, turn them every 20 minutes 3 or 4 times.. Longer the duration the more flavoursome the meat (over night is best)
While you wait put your feet up and let the meats soak..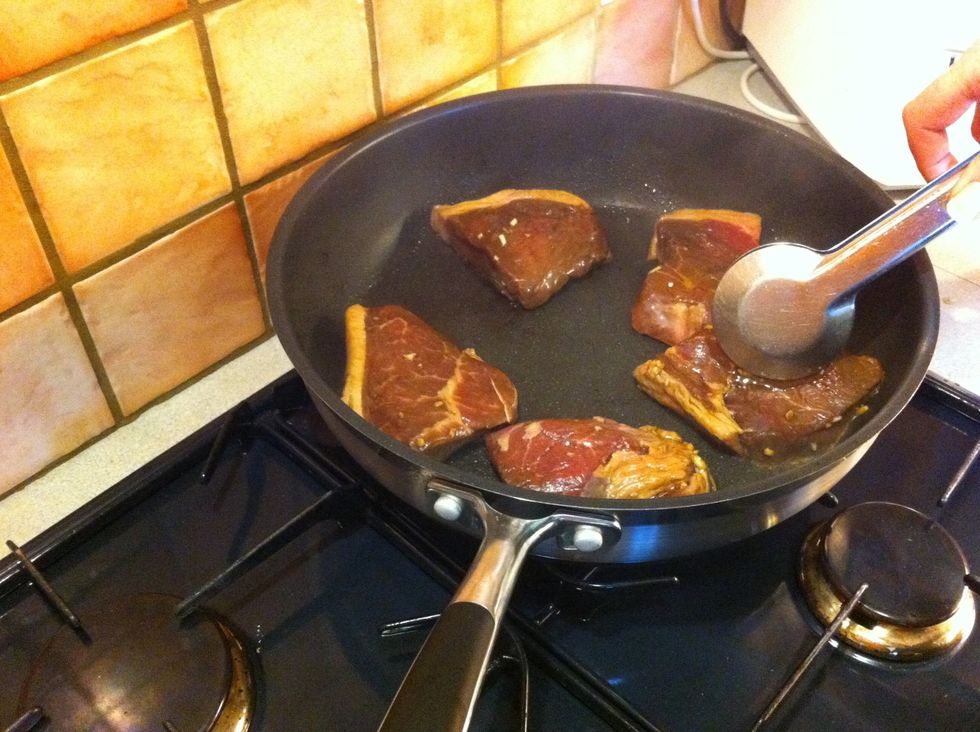 When ready.. place the steaks with the fat facing outwards into a well heated pan..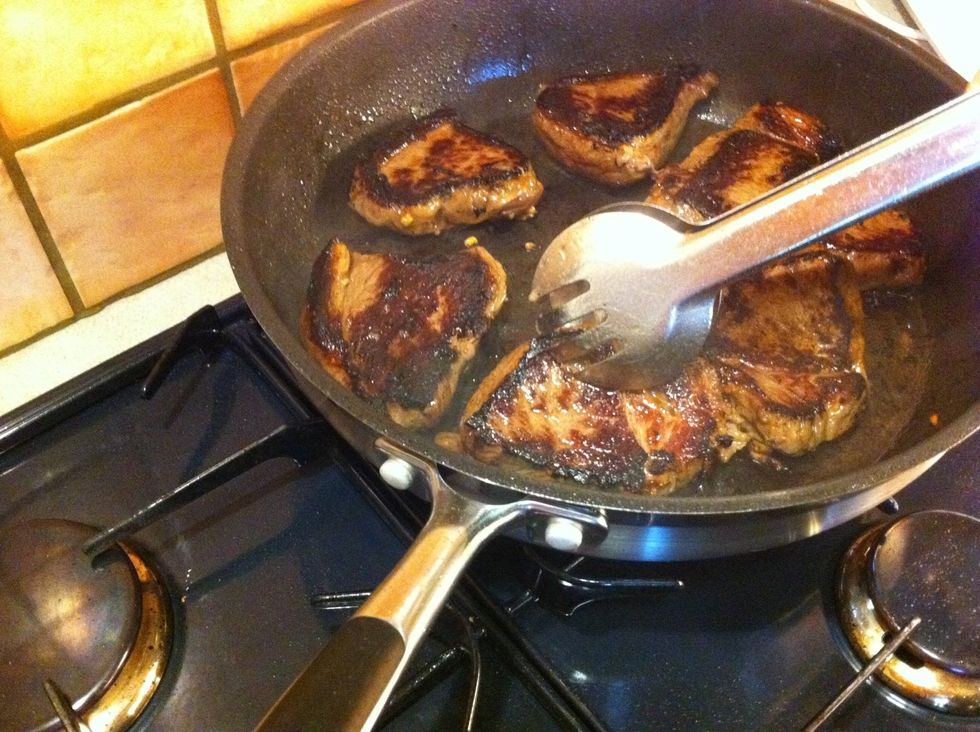 Turn the steaks after 3-4 minutes then keep for another 3-4 minutes for a medium rare serving (7-8mins total)..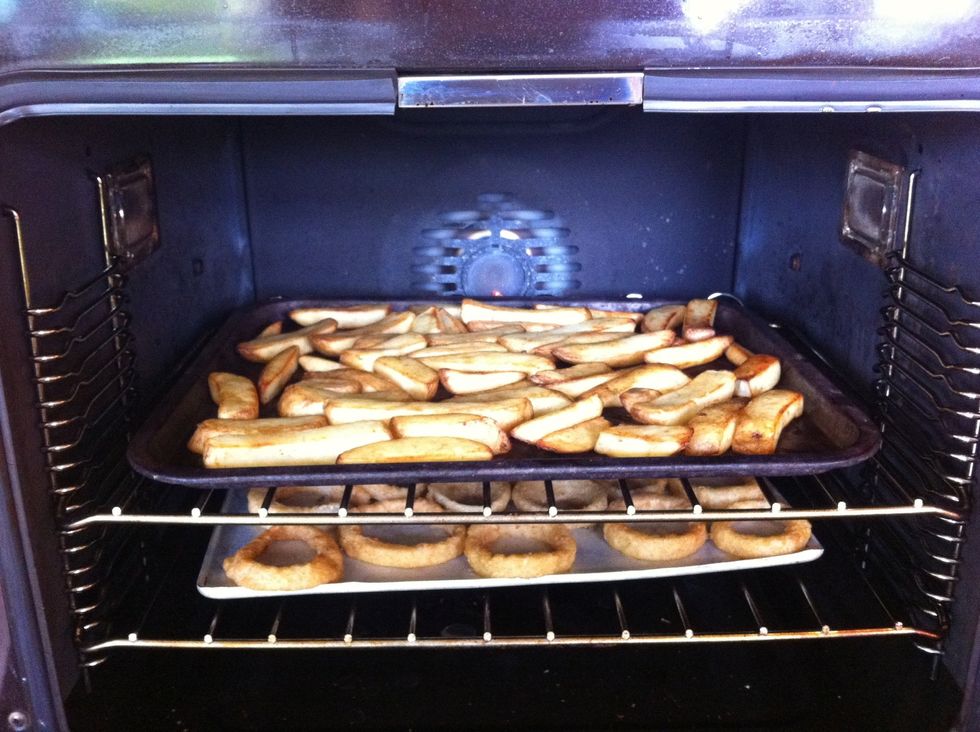 Serve with some of your favourite sides..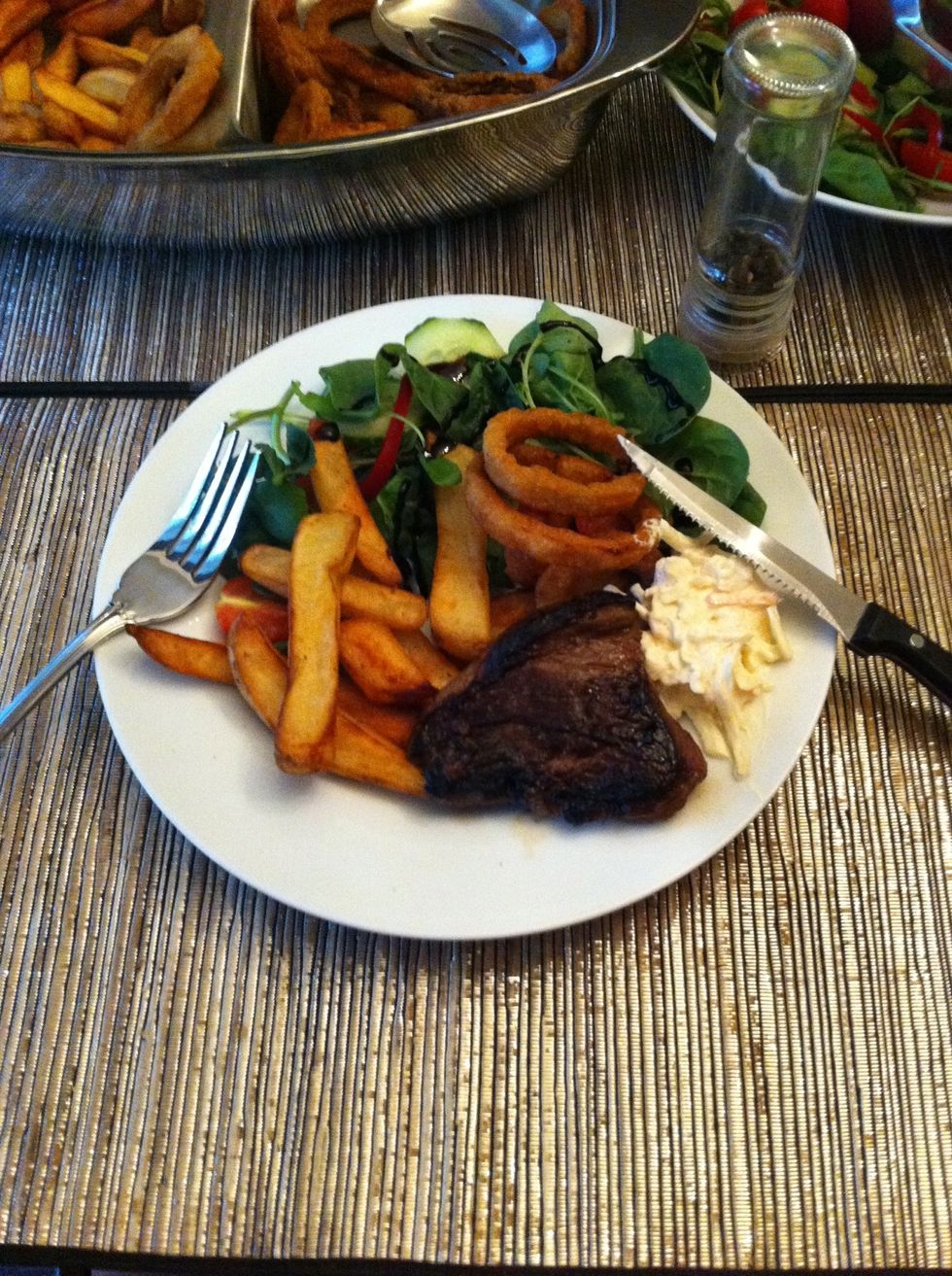 Bon Apetite!
Steak
Olive oil
Soy sauce
Garlic