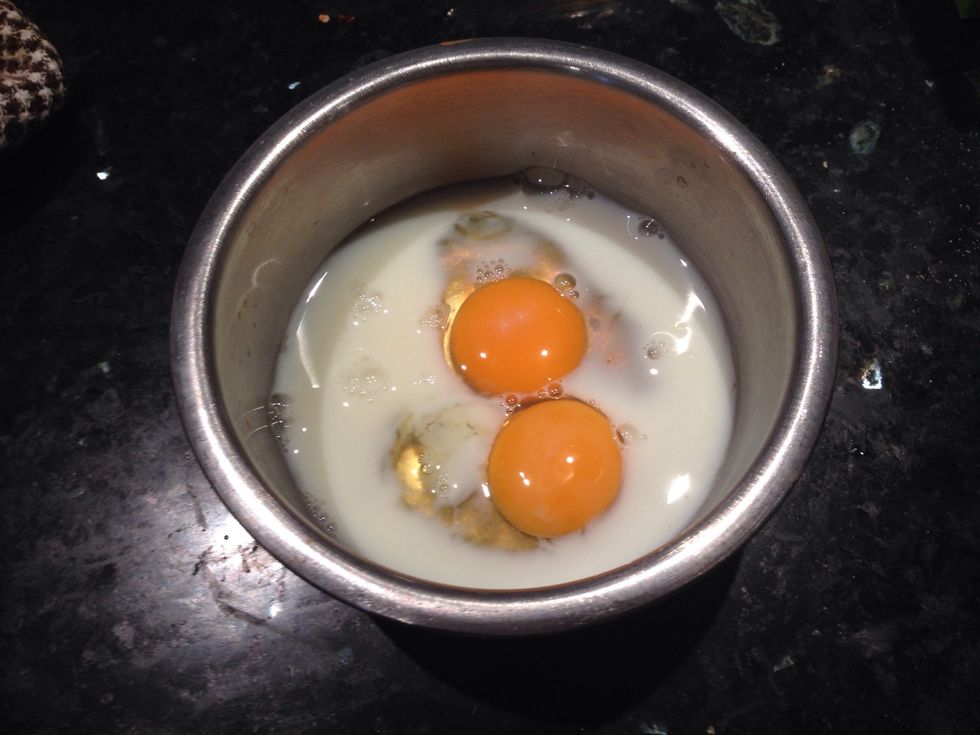 Place two eggs and your milk into a mixing bowl.
Add some salt and pepper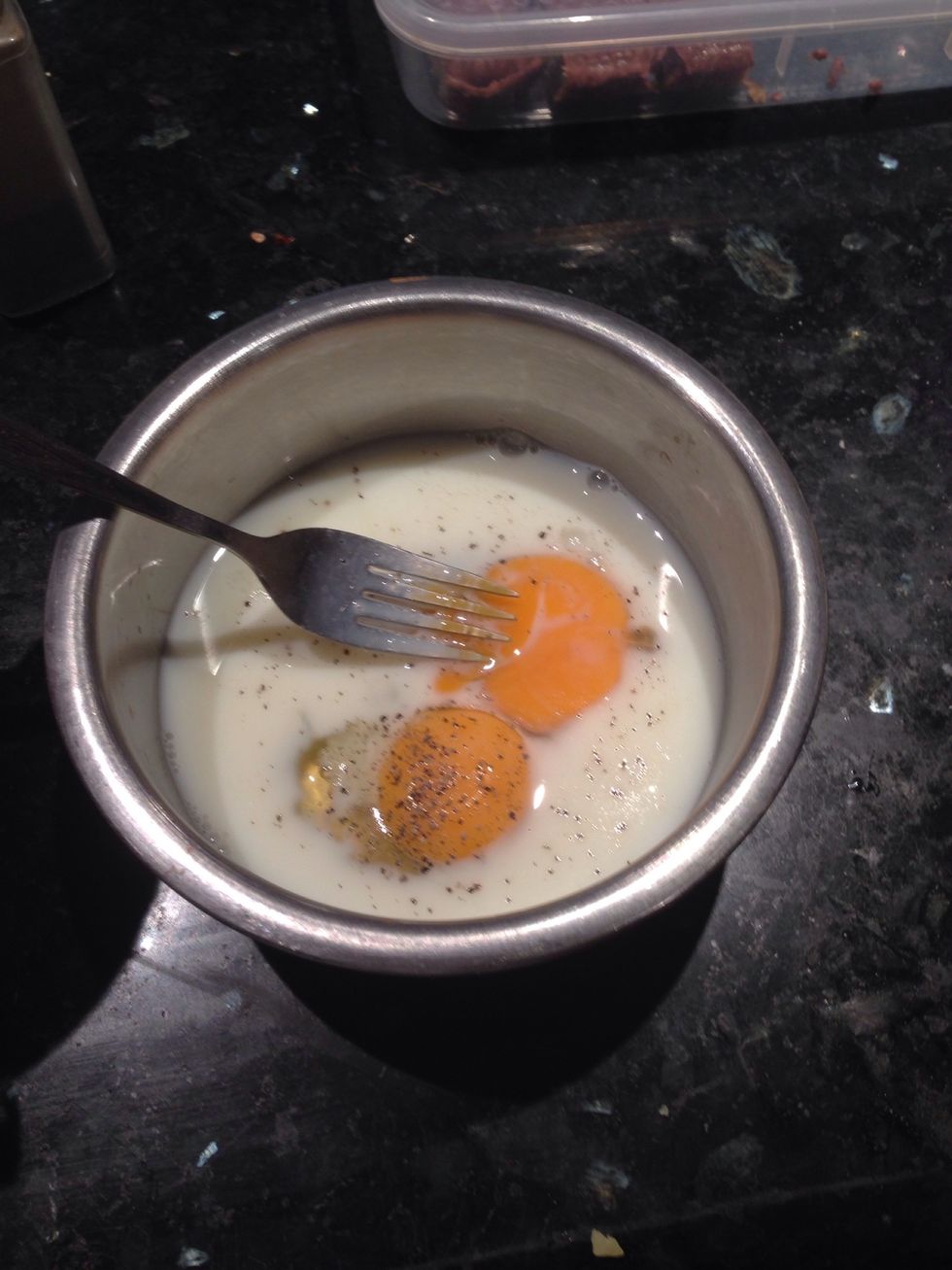 Whisk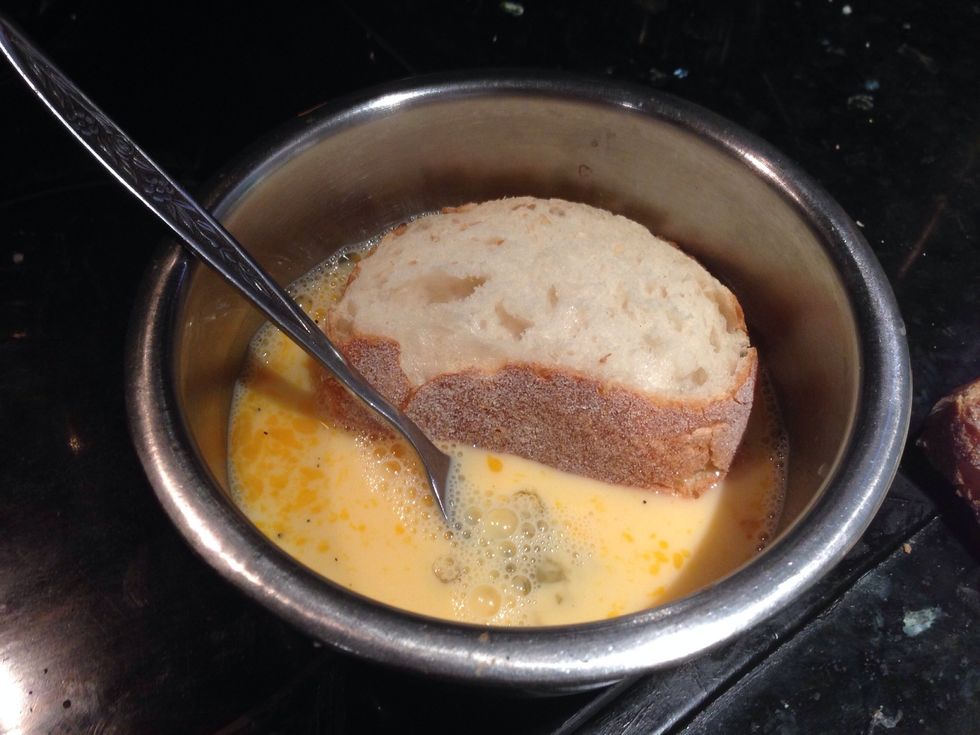 Soak your bread in the milk and egg mixture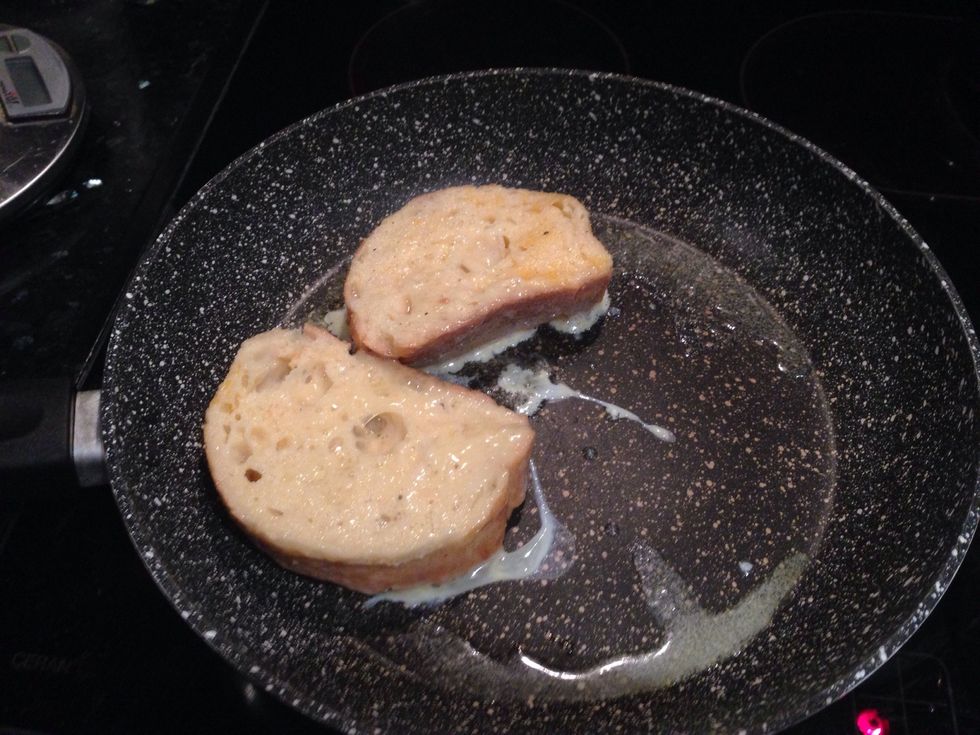 Place on a low- medium heat fry pan. (If you don't have a non- stick pan, add a tsp of butter/margarine and oil).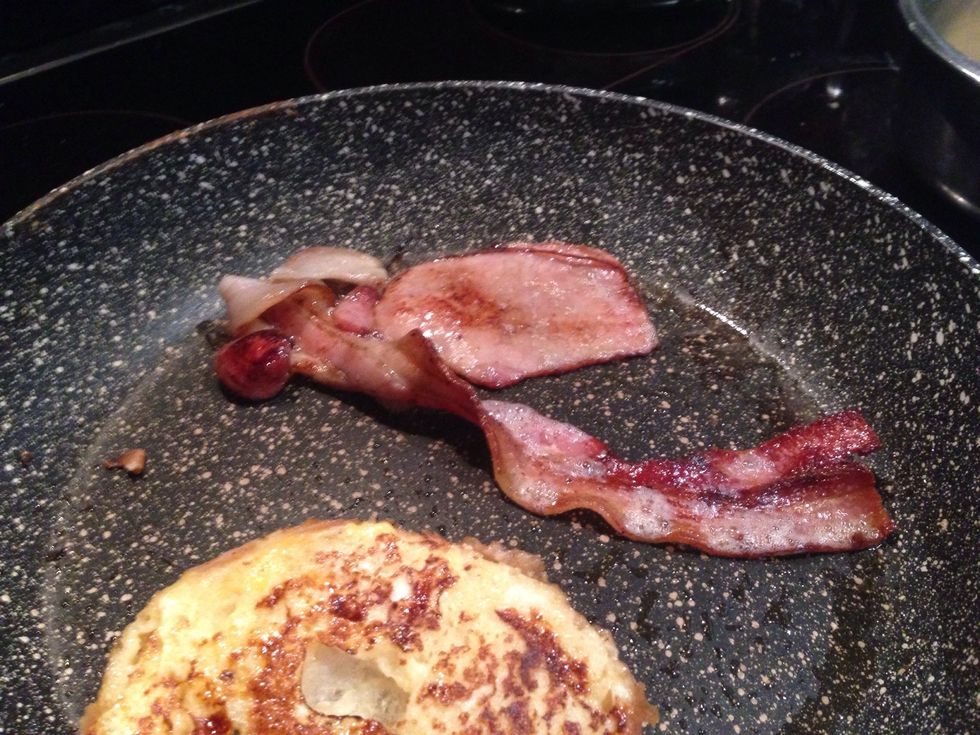 Add your bacon. I like mine slightly crisp.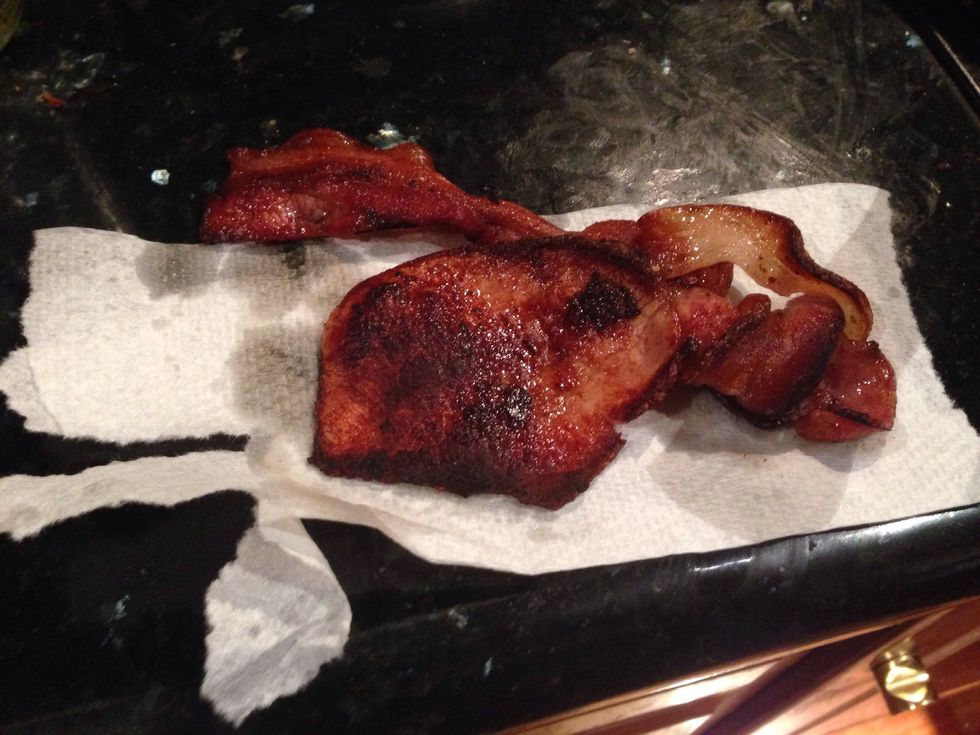 I HATE fat and oil, so I like placing my bacon on some paper towel to strain all it's natural fats.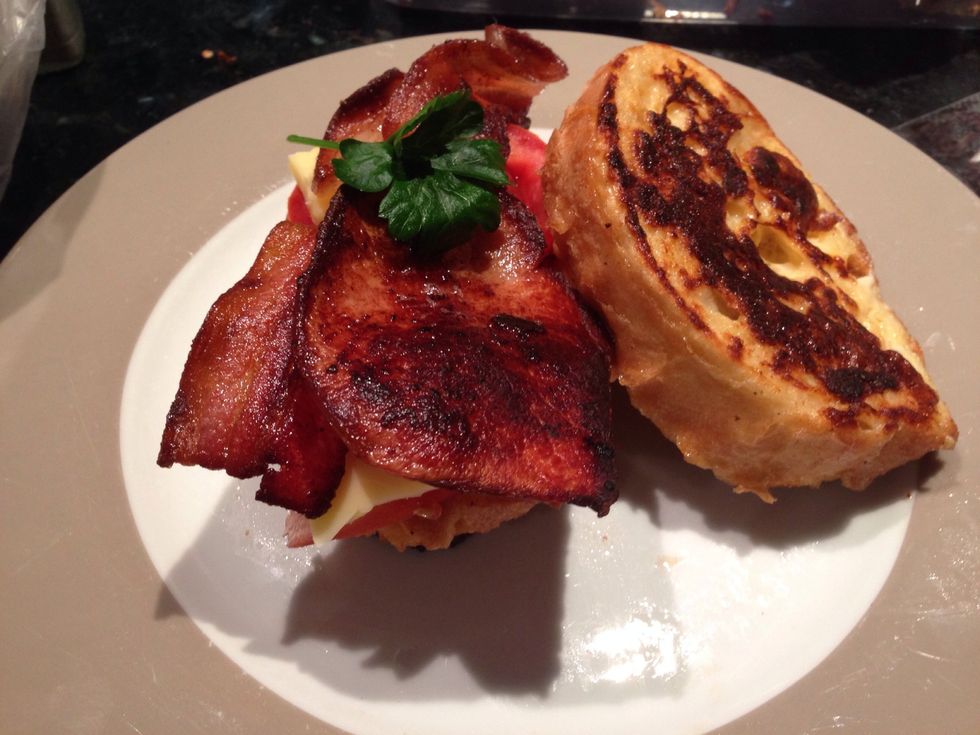 Serve with some tomato and cheese and tada! If you like add a preferred sauce such as BBQ or worcestershire. You can also have it with maple syrup!
I would usually cook my French toast in the oven and add cheese on top to melt while cooking. When serving id also place some Camembert instead of other cheese for that extra special touch!
2.0 Eggs
1/2c Milk
1.0pch Salt and pepper
2.0 Rash's of bacon
2.0 Slices of preferred cheese
2.0 Slices of thickly cut bread