I am not a chef but I believe that I have a fool proof method for cooking a great steak. Let me know what you think.
4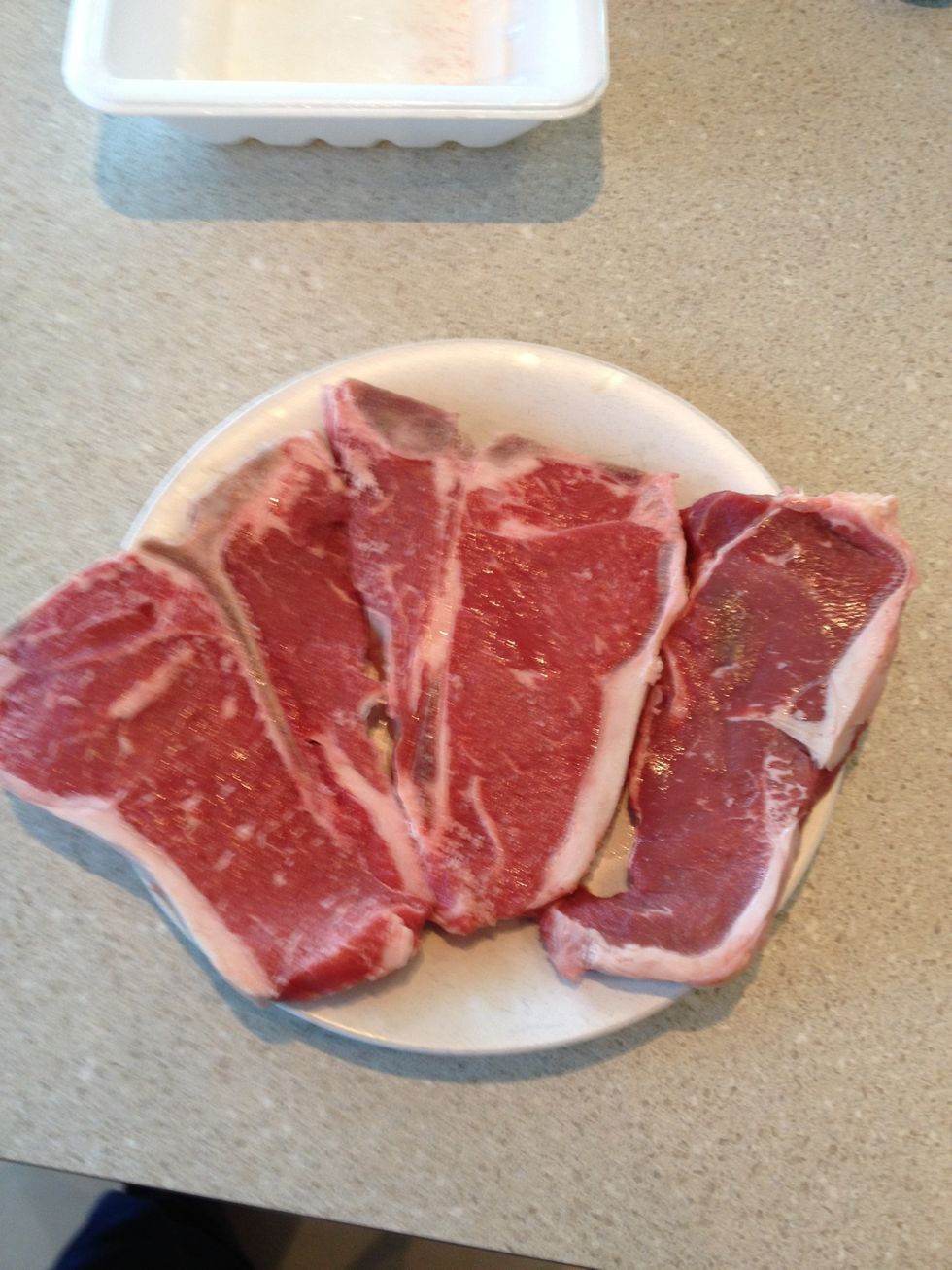 Season steaks to your liking then let them sit at room temperature for at least twenty minutes. Never put a cold steak on the grill.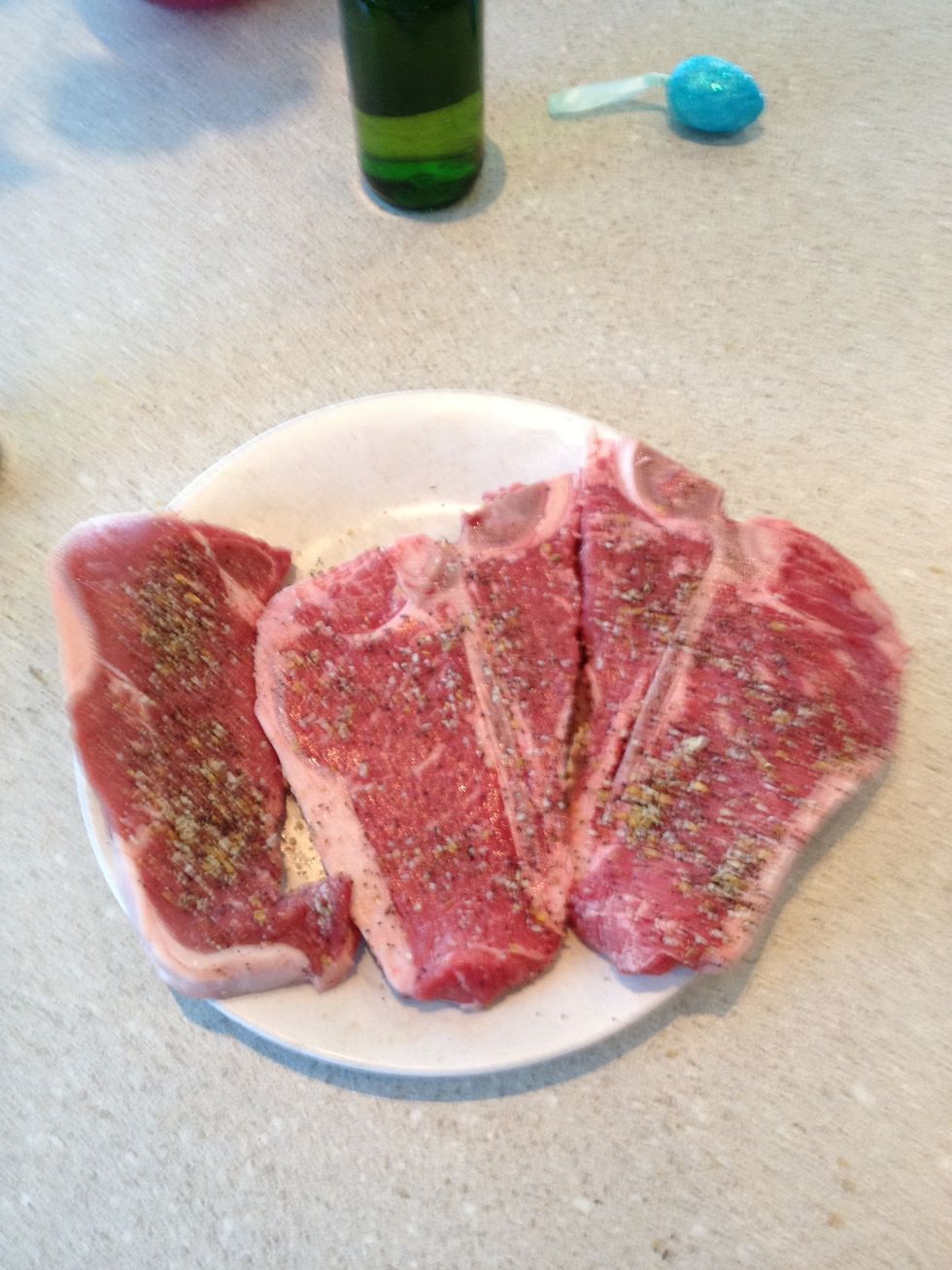 Now that you have seasoned your steaks to your liking let them sit at room temp. If you are leaving them out for more than an hour you may want to cover them with plastic wrap so they don't dry out.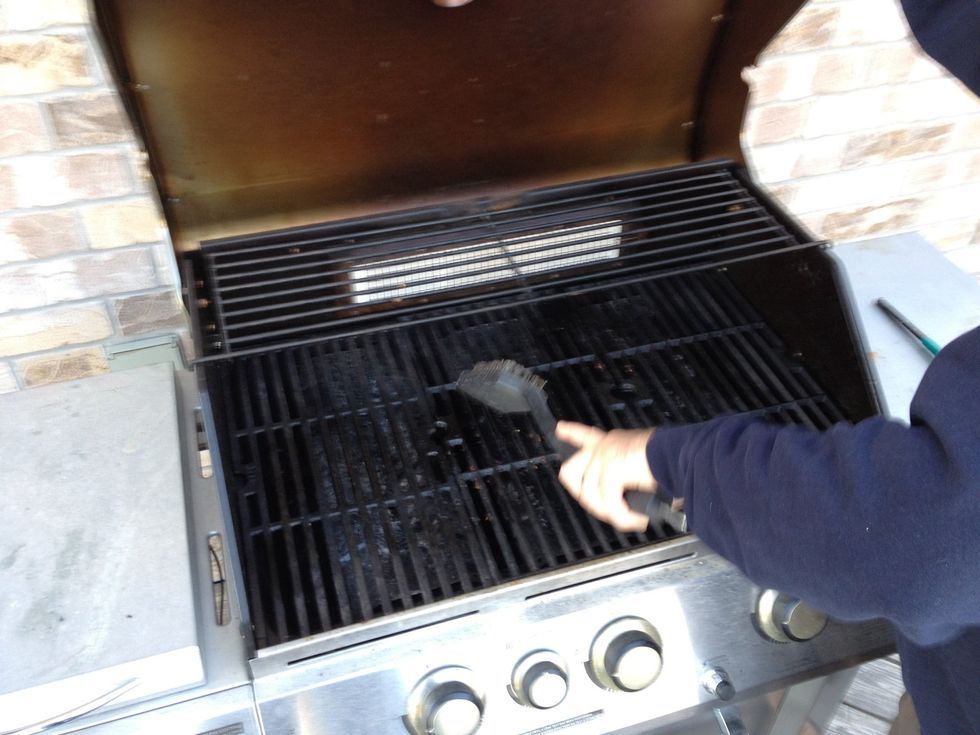 Light up the grill on high. Let it heat up as high as possible not only to clean it off but you're going to need the heat for the next step.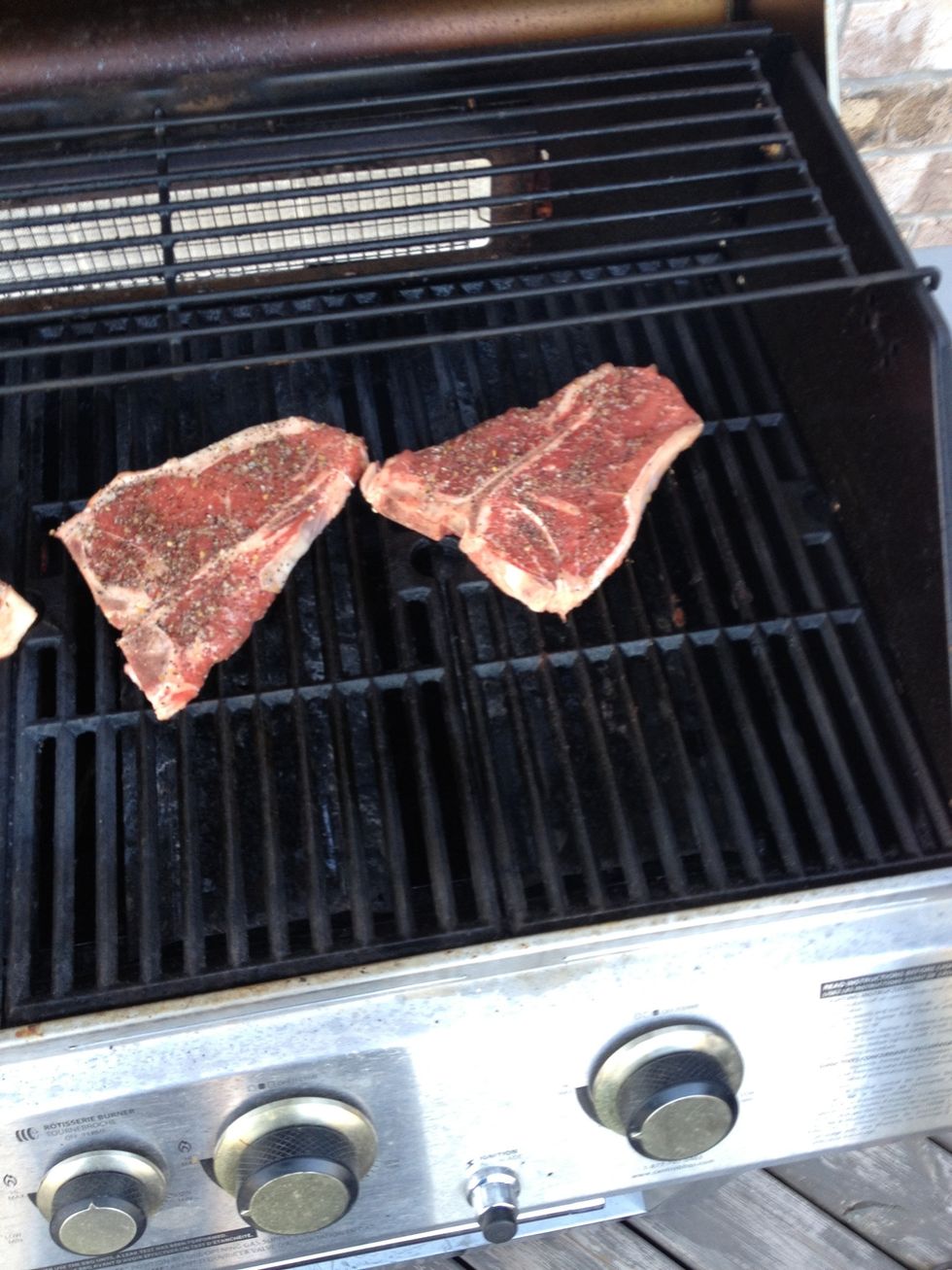 When your grill is at its maximum temperature place your steaks at a 25 degree angle and close the lid for 1 minute.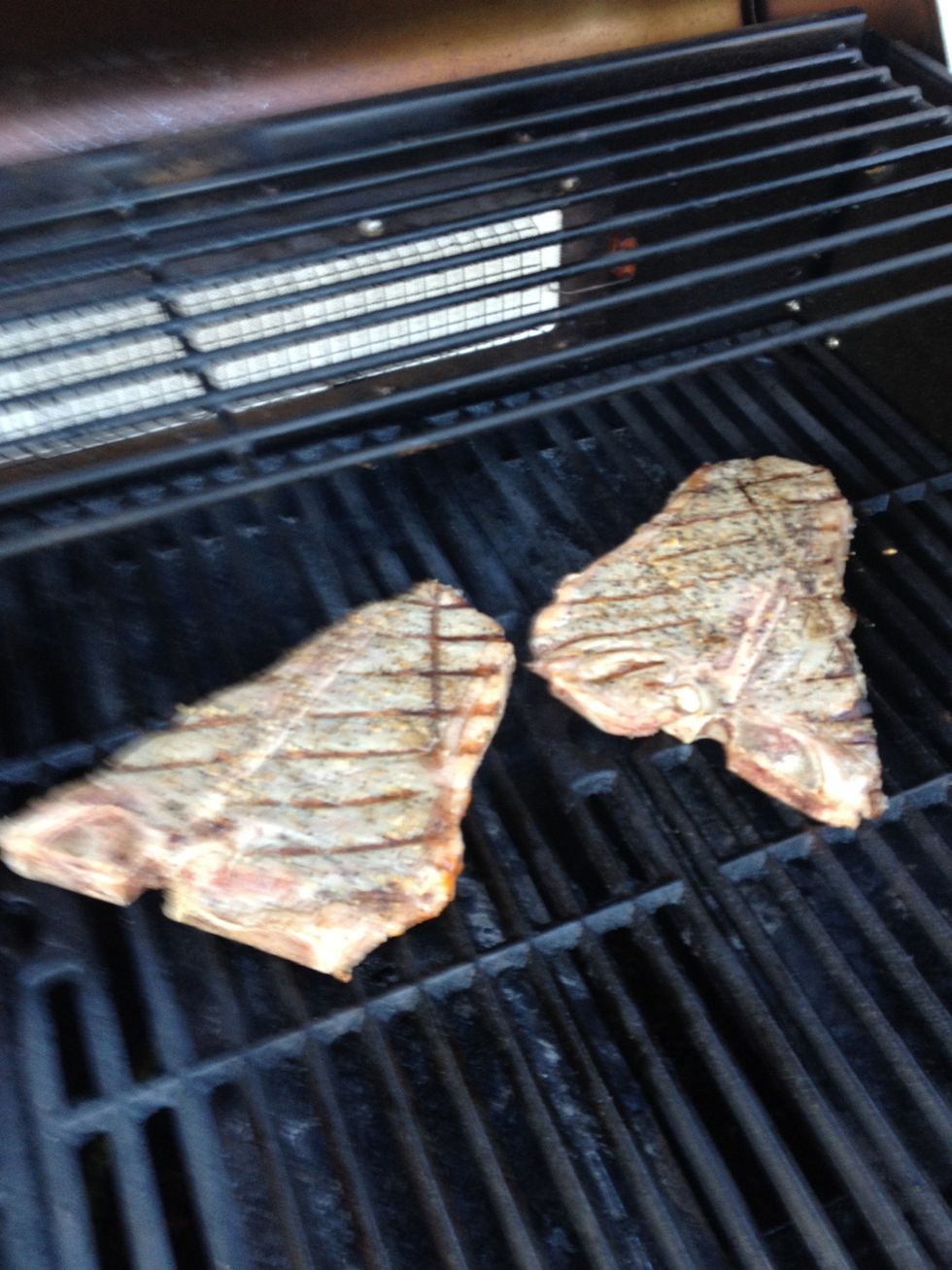 Once your minute is up turn your steaks placing them on the same angle for an additional minute.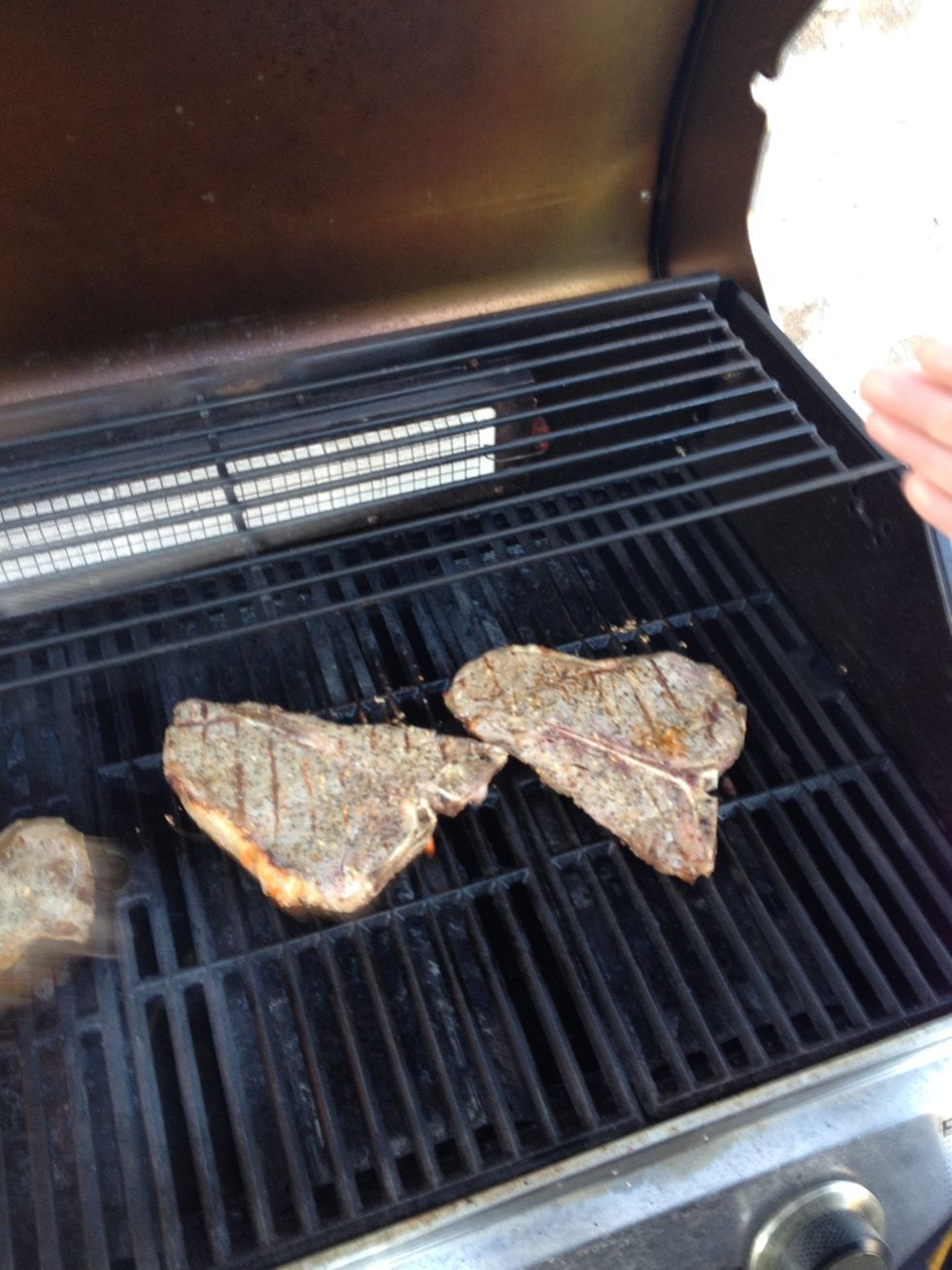 Now turn the heat down low, flip the steak but this time turn the steaks at a 335 degree angle. The cooking times will now depend on how you like your steak and the thickness of the steak.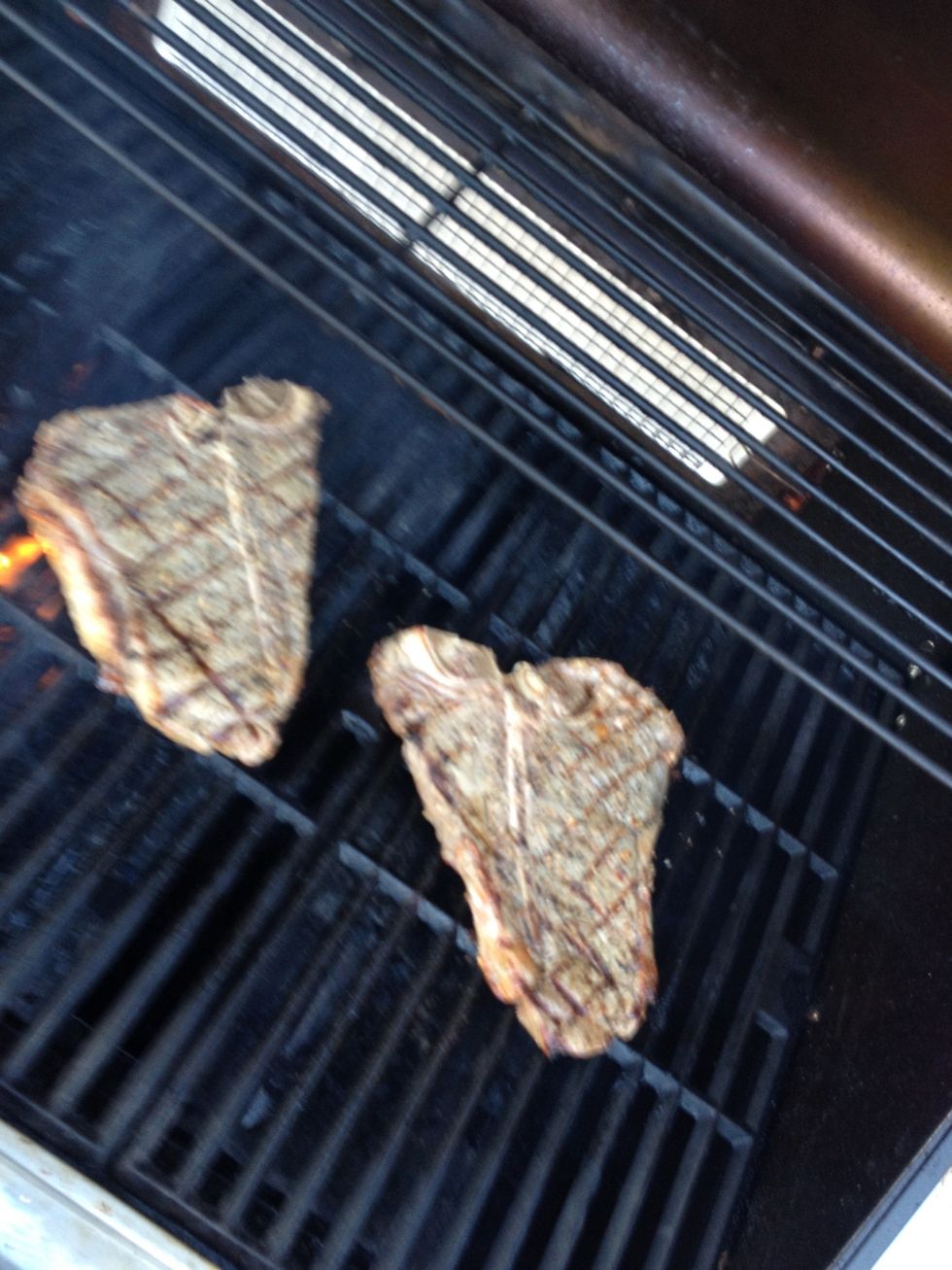 The steaks I am using today are from your everyday grocery store and they are about an inch thick. I usually reduce the heat as low as possible and cook for 2-2.5 minutes per side.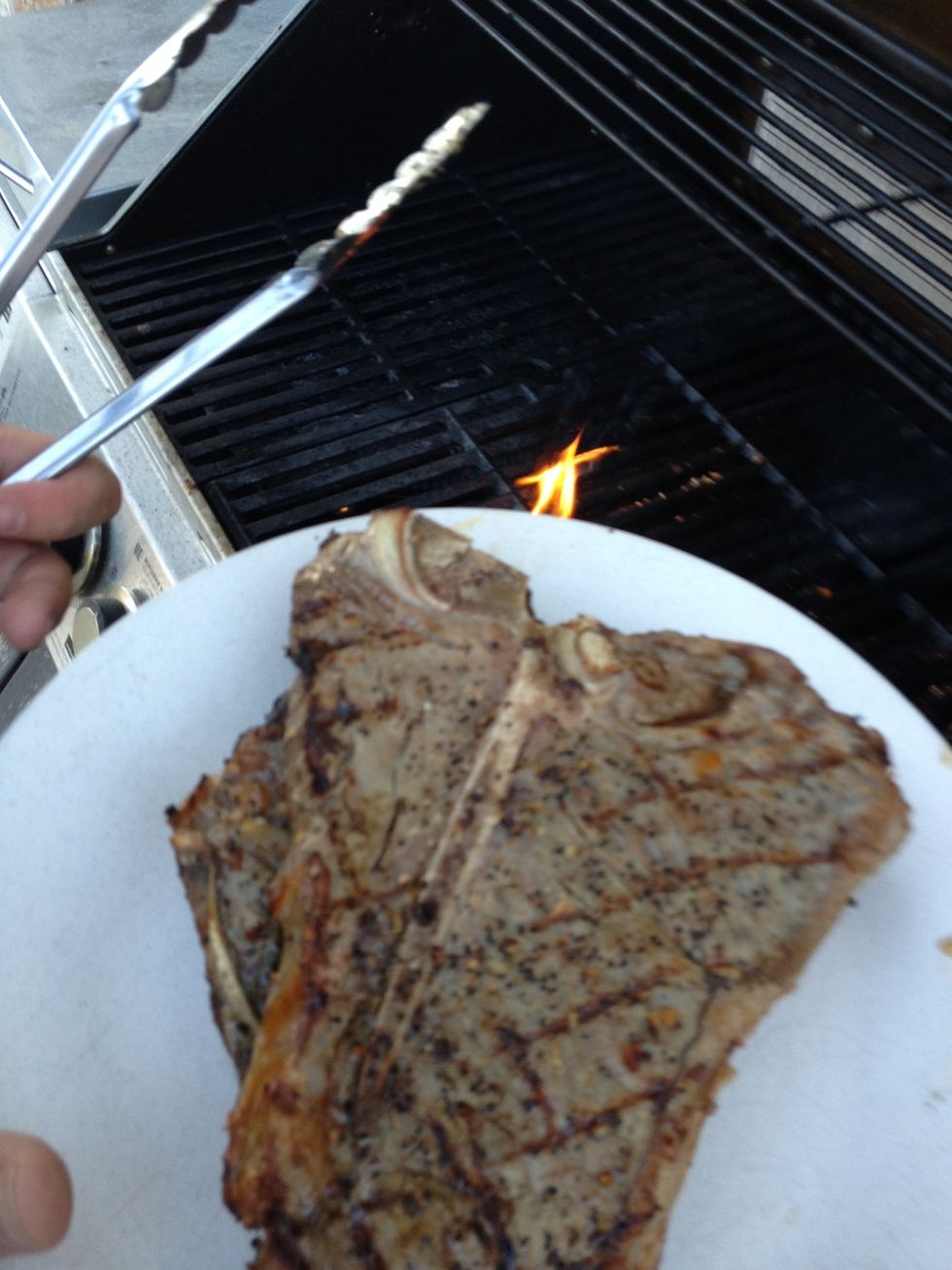 Remove steaks and place them on a plate and cover with tin foil. .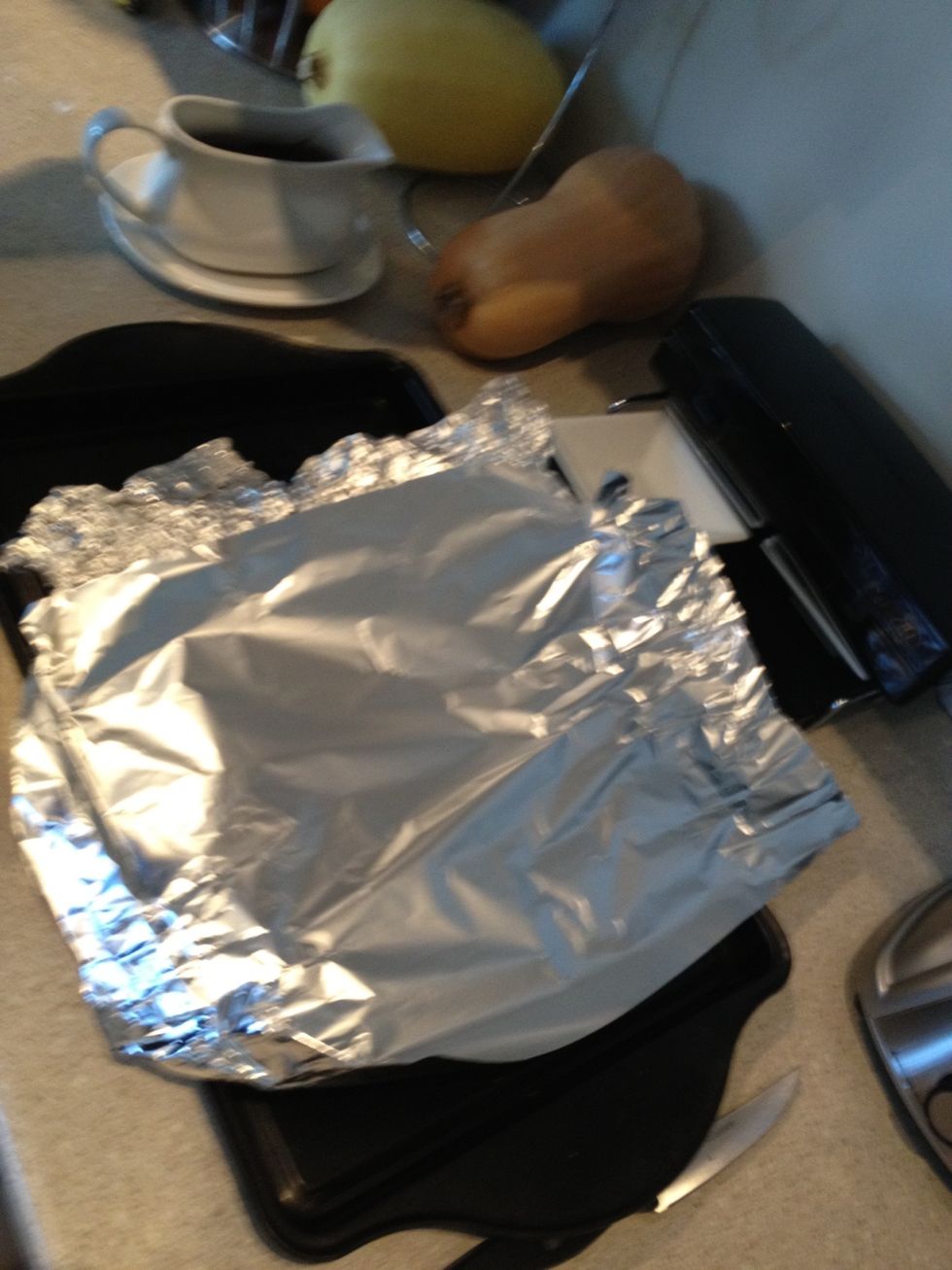 Let sit for about 5 minutes and enjoy. Let me know your thoughts as I am trying to perfect my steaks.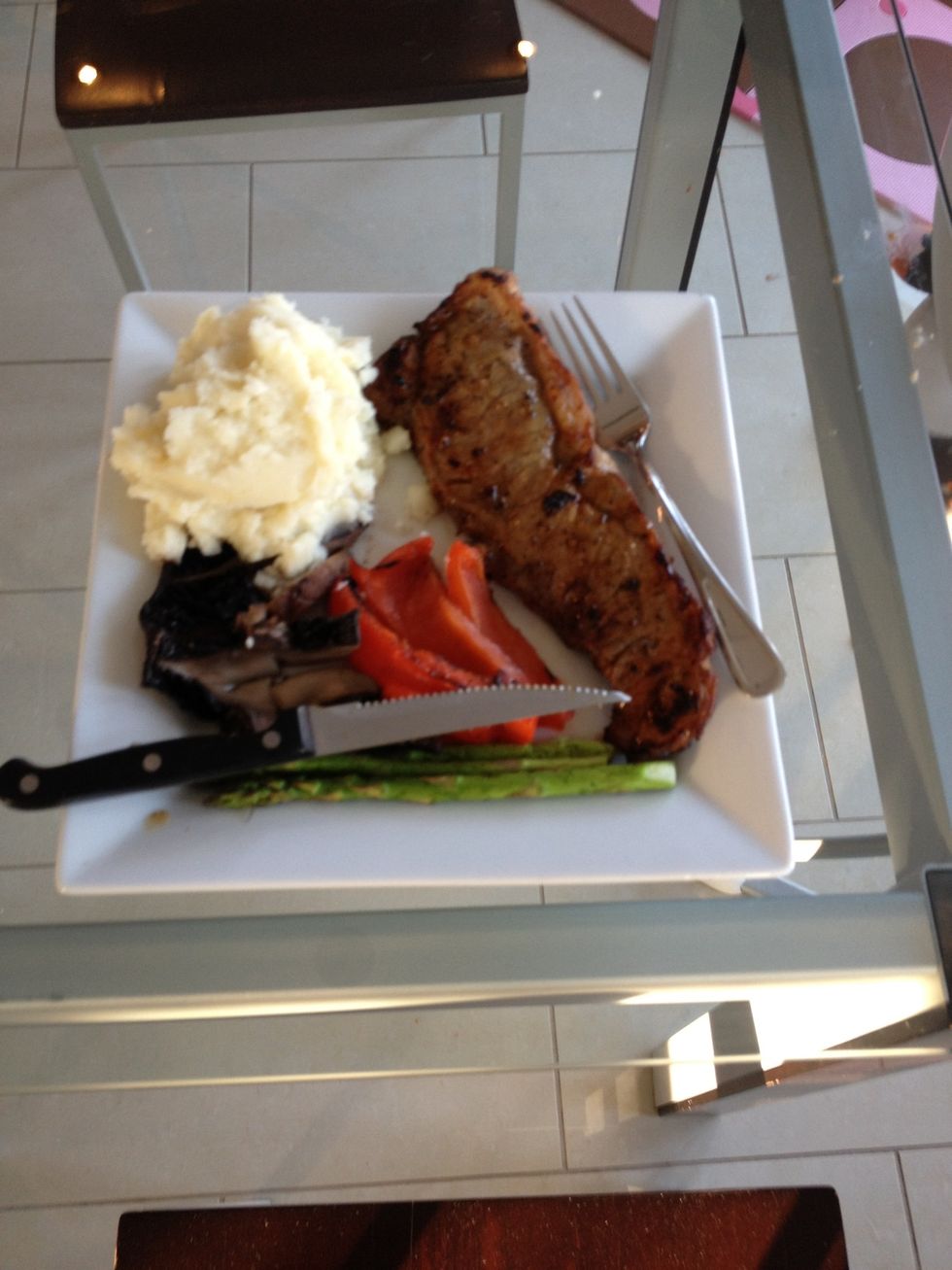 Hope you like it.
1.0 Your choice of seasoning.
1.0 Well marbled steak. Strip loin preferably.
1.0 Propane BBQ. I dont own a charcoal BBQ