How to cook the most delicious sautéed skillet potatoes
Delicious, quick and easy potatoes using fresh ingredients and only one pan.
51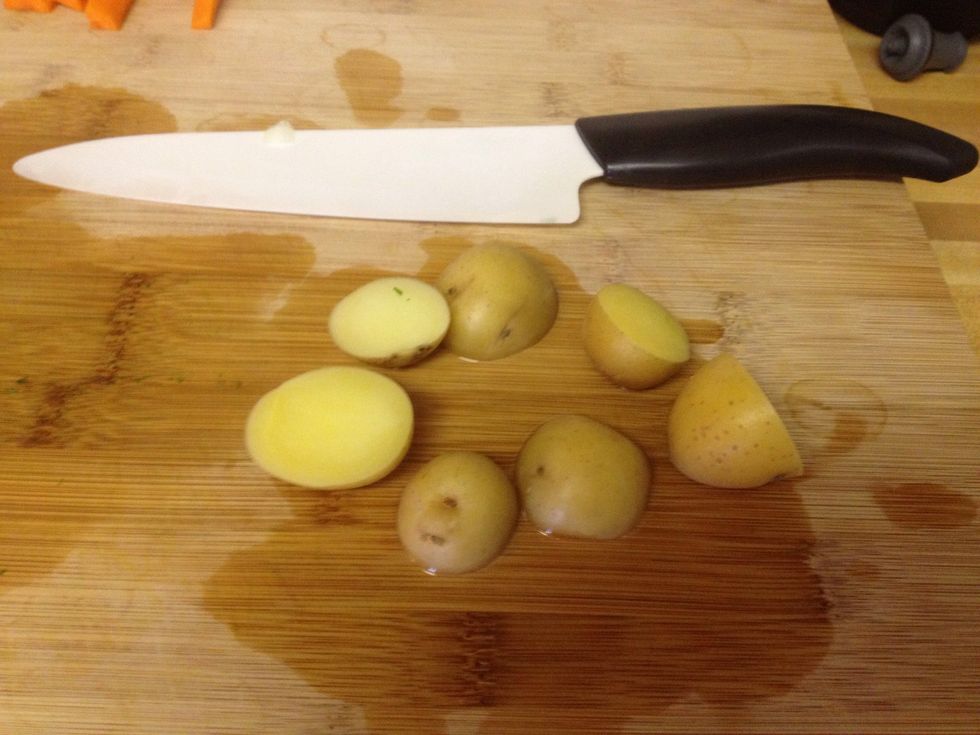 Wash the potatoes and cut them in half.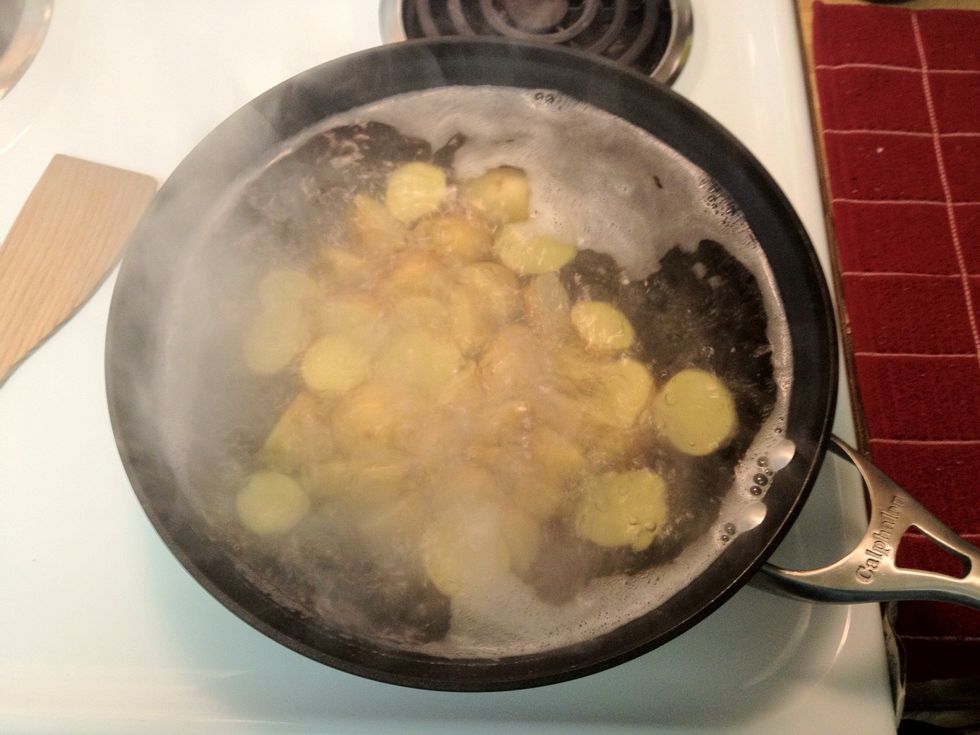 Bring enough water to a boil in the skillet to cover the potatoes. When boiling, add potatoes and boil on high heat for about 12 minutes.
While potatoes are boiling, seed and mince the jalapeño, finely dice the onion, peel and mince the garlic, chop the parsley.
After 12 minutes, drain potatoes and put pan back on heat for a few seconds to boil off excess water in the pan.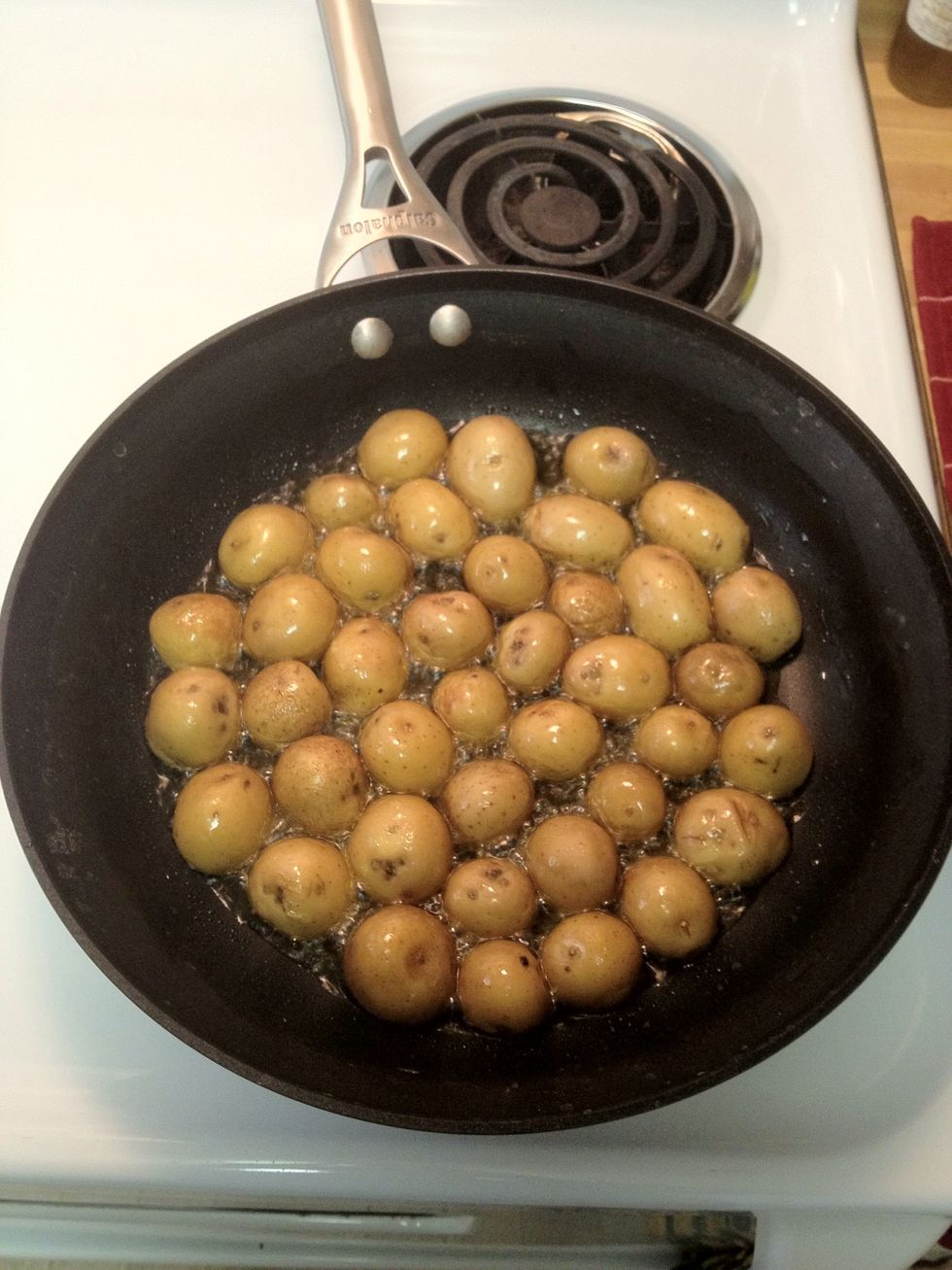 Flip potatoes cut side down and pour in enough olive oil to coat potatoes and bottom of pan. Turn heat to medium high (about number 7) and cook for 7-9 minutes until bottoms of potatoes are golden.
Flip potatoes over and let cook for another 3 or 4 minutes.
Put onion, parsley and jalapeño in to the pan, mix with potatoes, add a little more oil to coat everything and cook for a couple of minutes.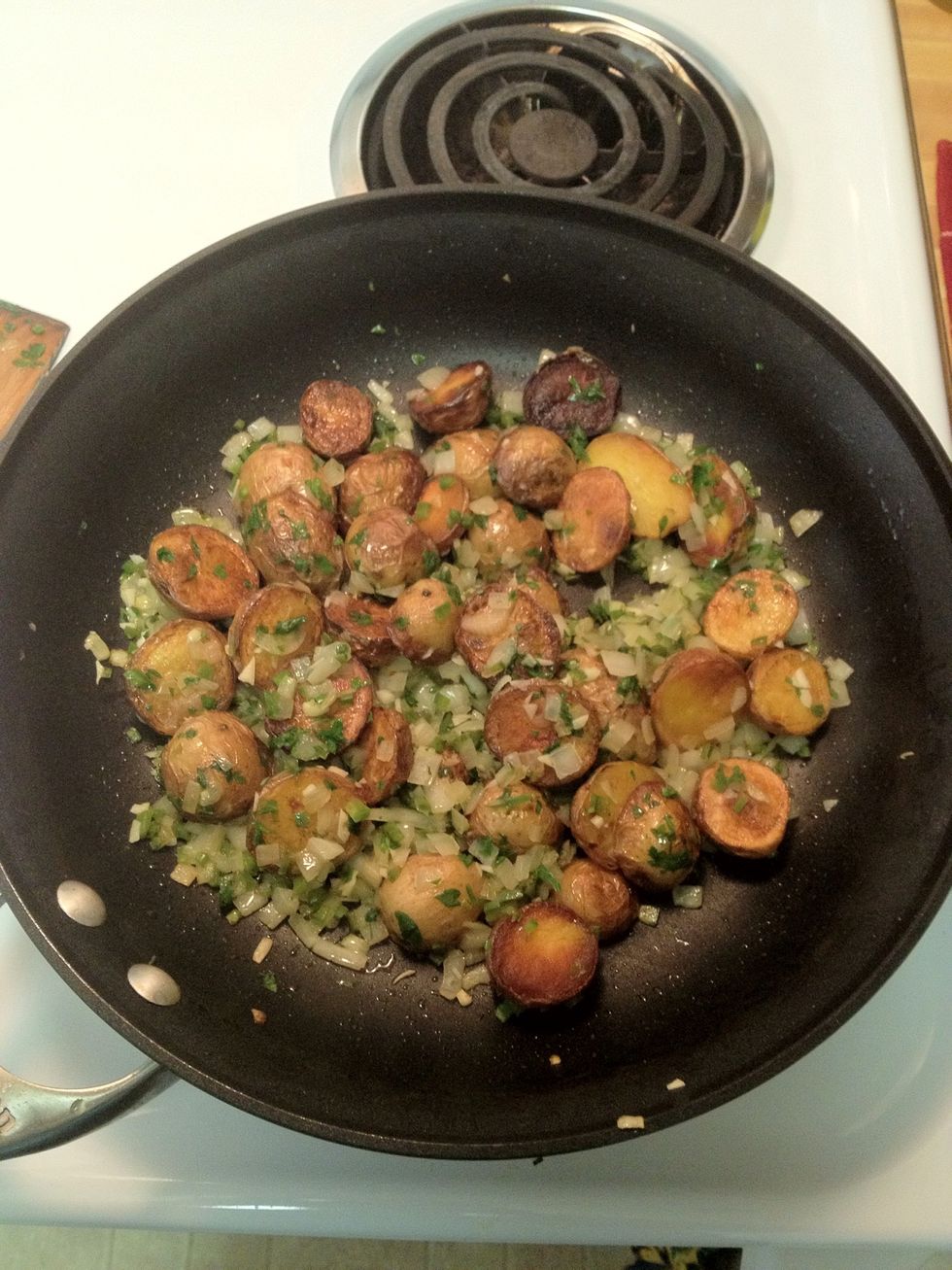 Turn heat down to low (number 2 or 3) and then add garlic, salt and pepper. Mix together and let cook on low for about 15 minutes.
The potatoes are ready when they are golden brown and the vegetables are soft and caramelized. Enjoy!
20 Baby red or white potatoes
2-3 cloves of garlic
Handful of fresh parsley
Half an onion
1 large or 2 medium jalapeños
Salt
Pepper
Extra virgin olive oil
1 Large skillet
1 sharp Knife